More Merry
It's been great to see so many of you excited to see what's in store for the holiday season. Whether it's the early snowfall or just the chance to celebrate something joyful after a difficult couple of years we see lots of merry makers ready to get their holiday decor on so we are ready to share even more inspiration to help you get started on making the season merry.
Trees and trimmings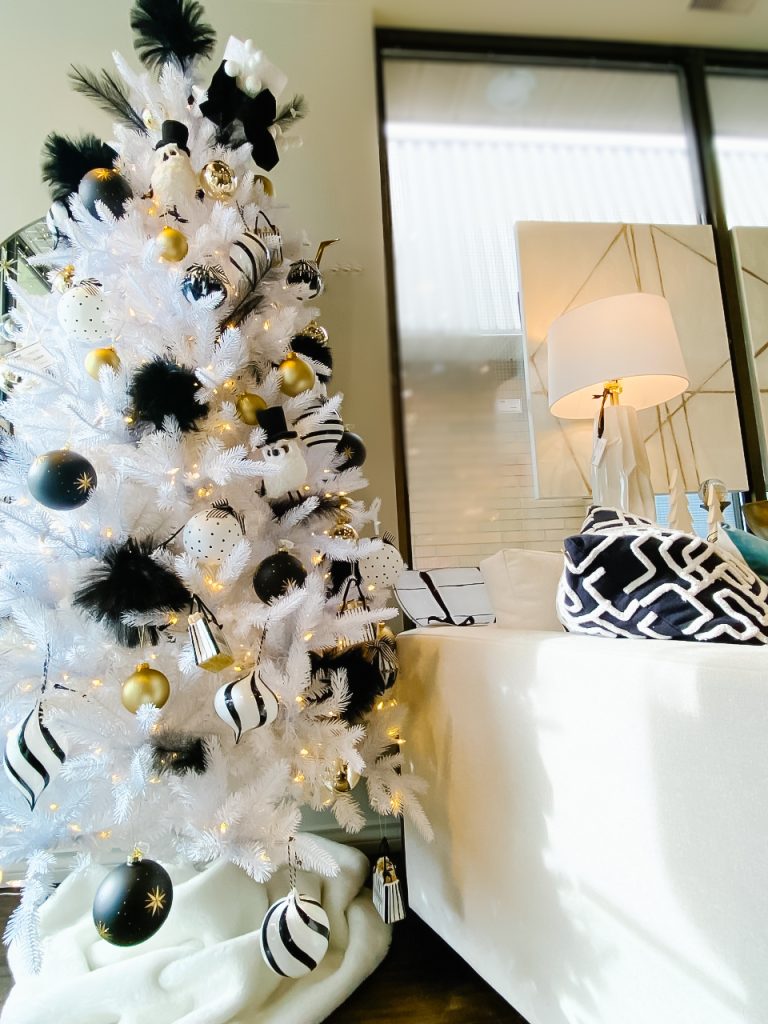 Our trees are going up and we have a huge selection of exquisite ornaments and ideas to go with them. Sure we are known for all the embellishments and decor, but we also want to remind you that we also sell the trees themselves and can even put together the complete package so you can walk out the door with a tree all decorated. Now that is joyful.
All dressed up
What will your tree look like this year? This one is all dressed up in white, black and gold? The ornaments in black and white patterns are striking and they contrast beautifully with the gold and black balls and the fun feather like fillers. Oh and the merry on this tree comes with the cute little black and white shopping/gift bags and the well dressed snowy owls in top hats. Of course all of these ornaments pop on this beautiful all white tree.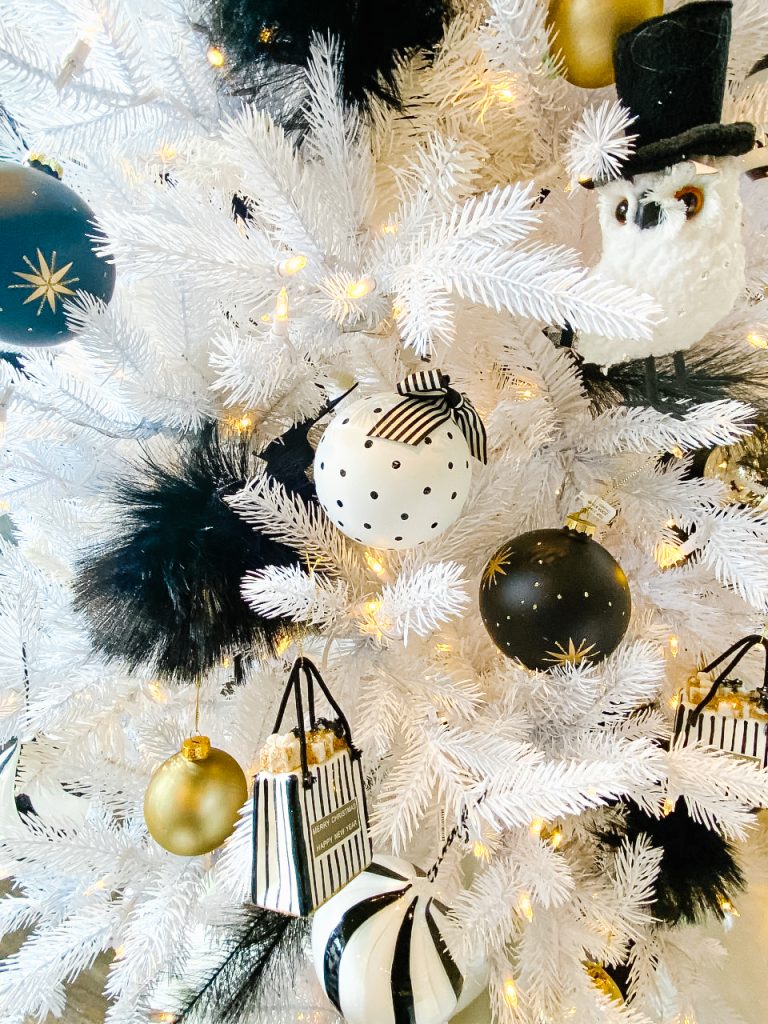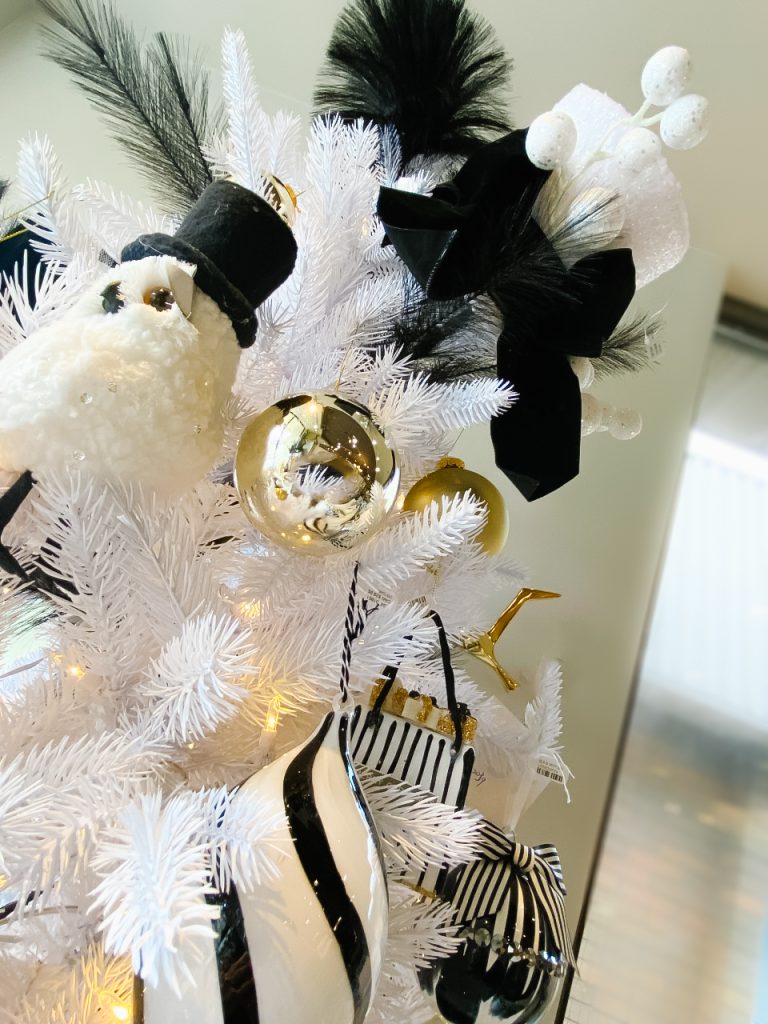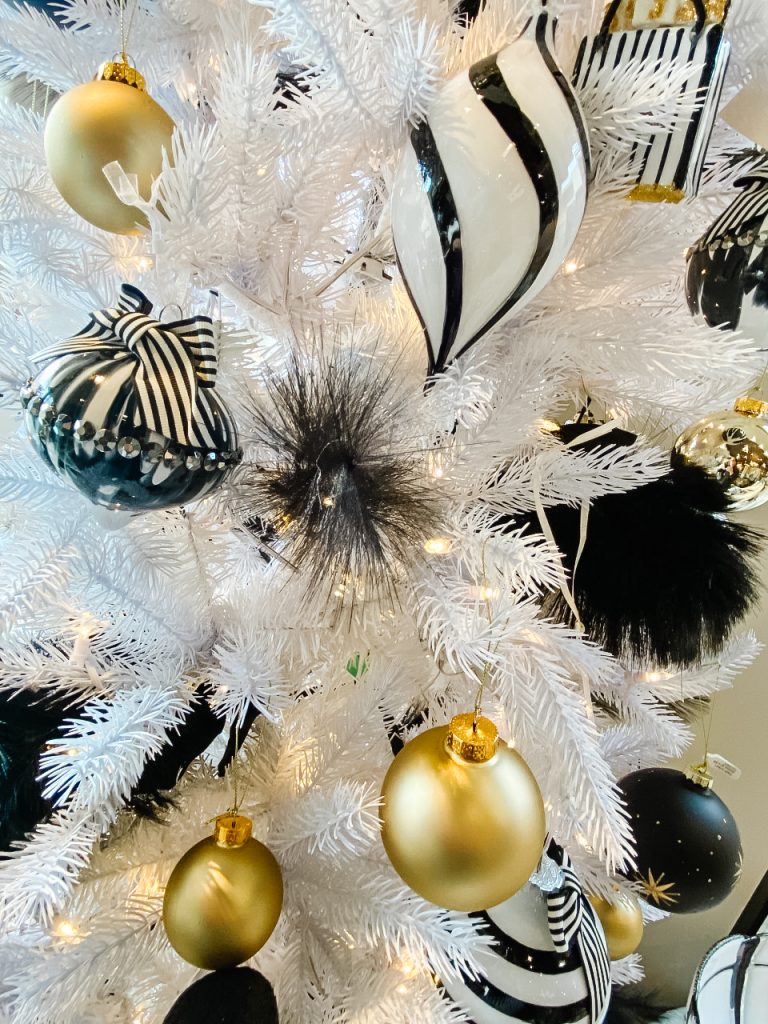 Tie everything together with ornaments on your holiday table as well and how happy will your guests be when they get to take one of these beauties home. T'is the season of giving!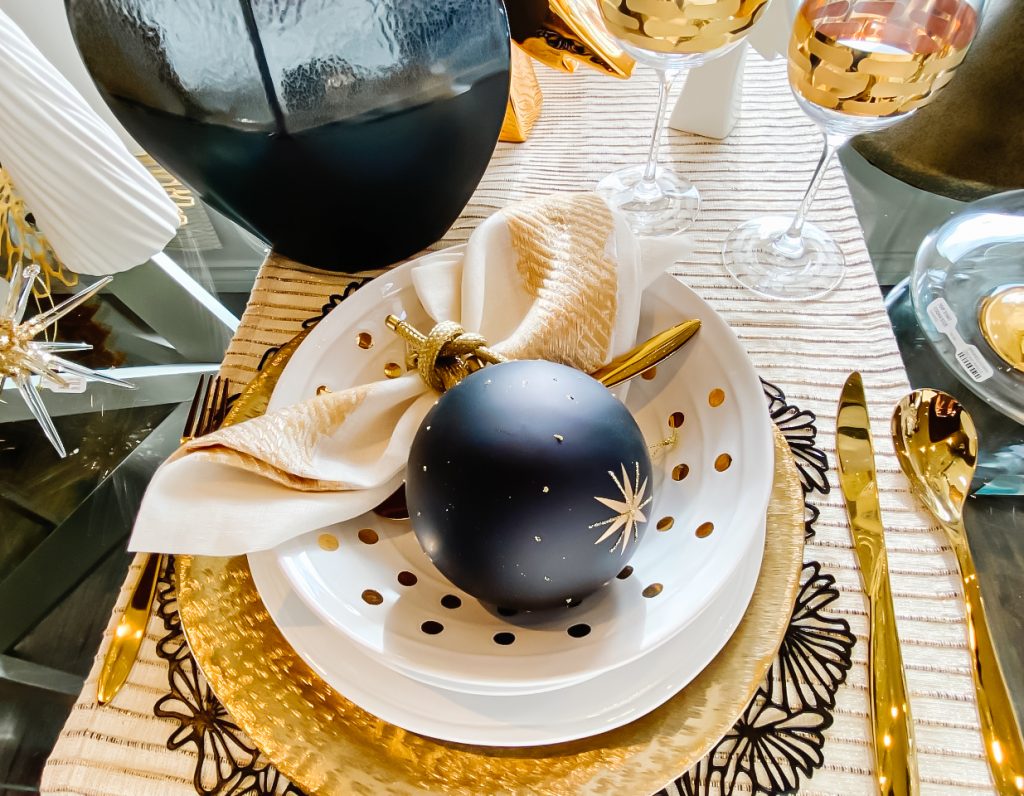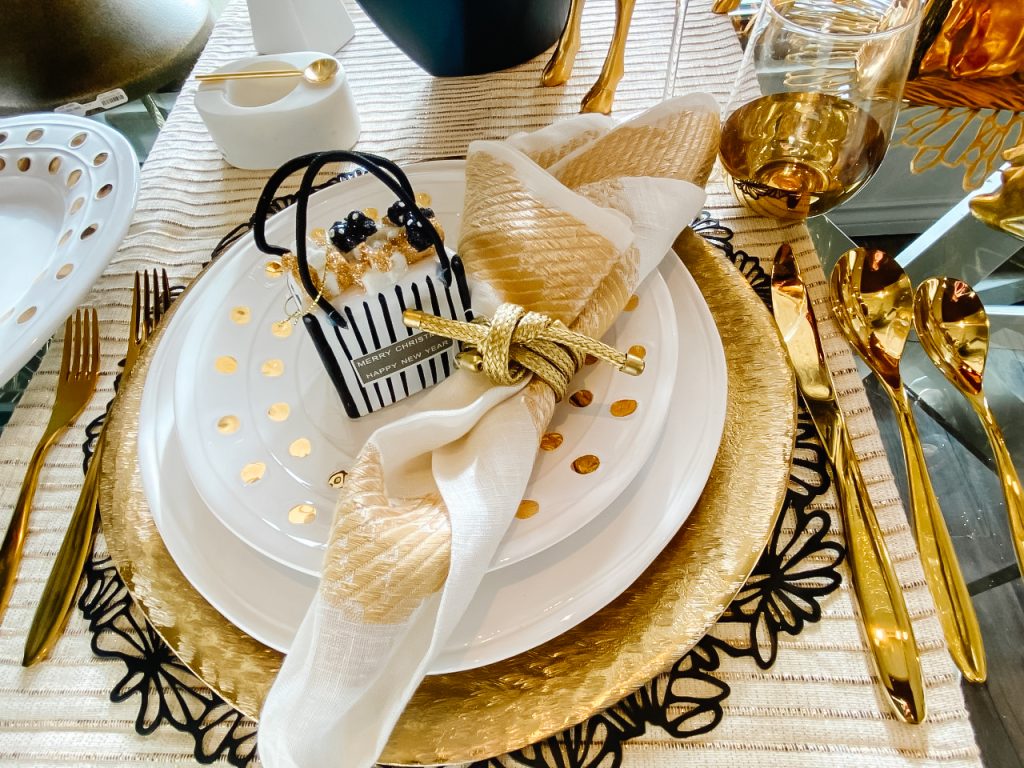 Glistening glass
One of our favourite things about this time of year is the twinkling lights and all things that glisten. Glass will accentuate the light and capture all the colours you choose for your decor so that is why we are pretty excited about all the beautiful glass ornaments we have in this year. Some have a vintage feel with gorgeous beaded details and others have lovely etched and painted designs.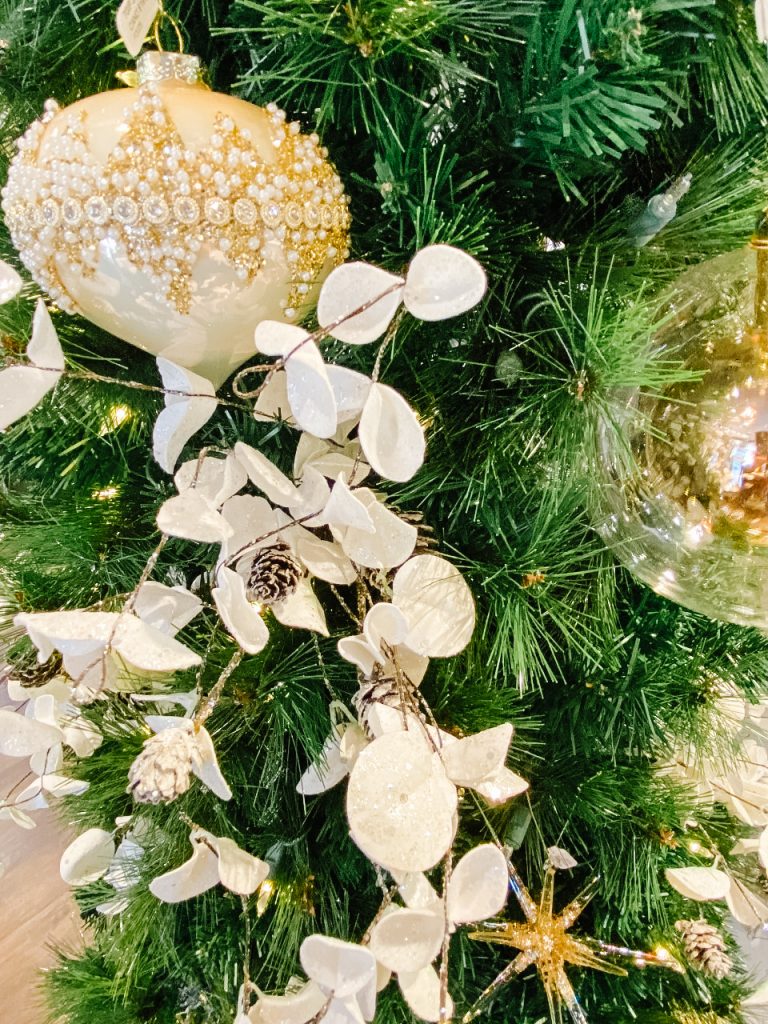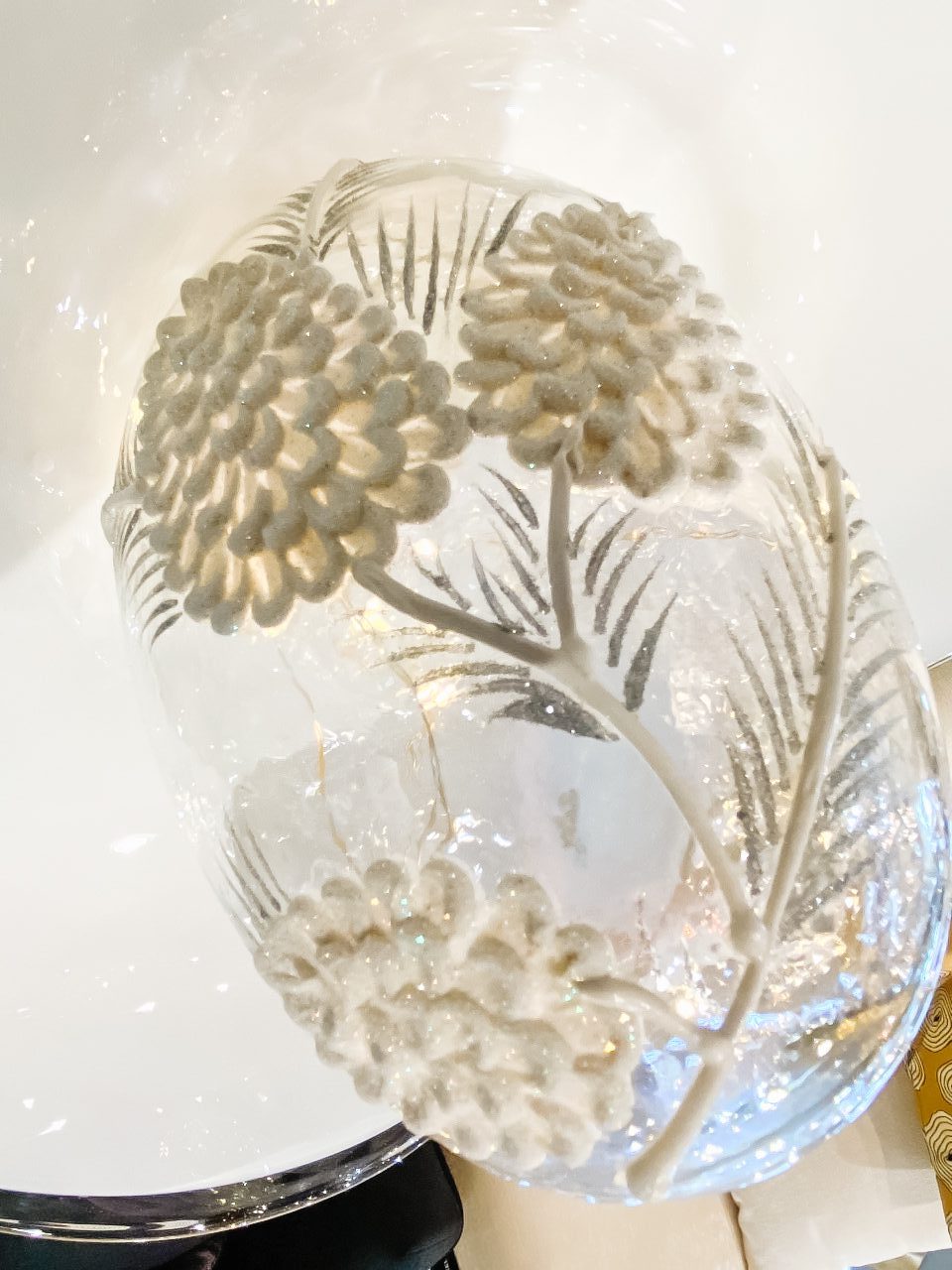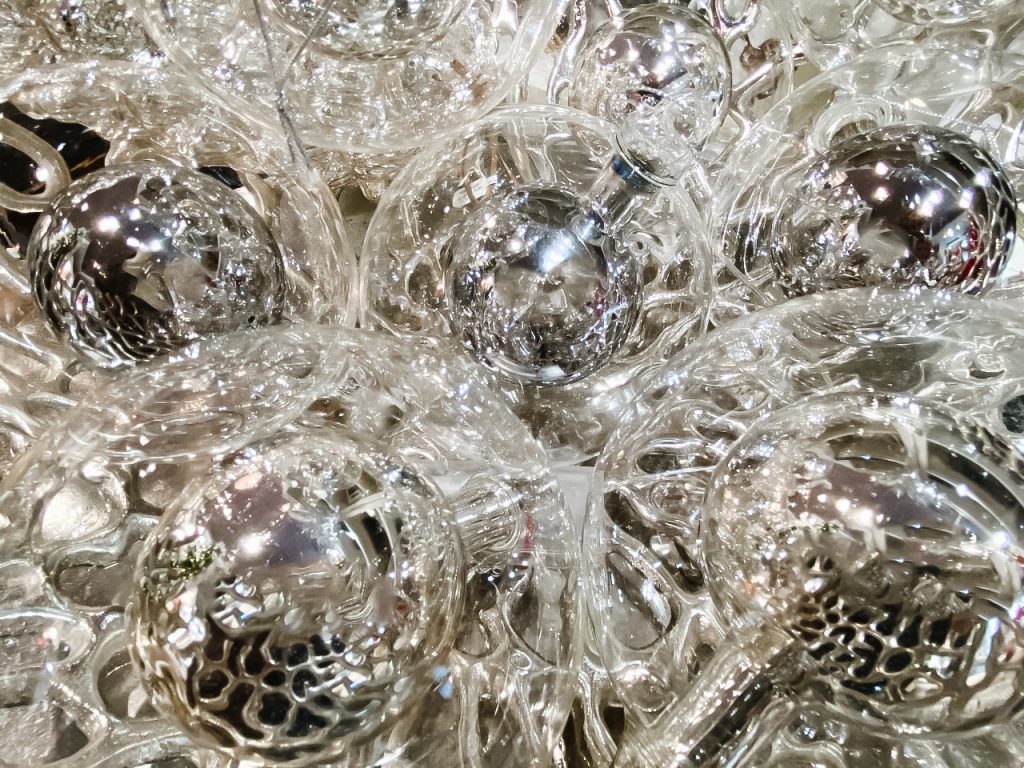 Your glass decoration selections will brighten your tree and there are also infinite ways to arrange them with all your other holiday trimmings or even along with your favourite decor pieces that you enjoy all times of the year.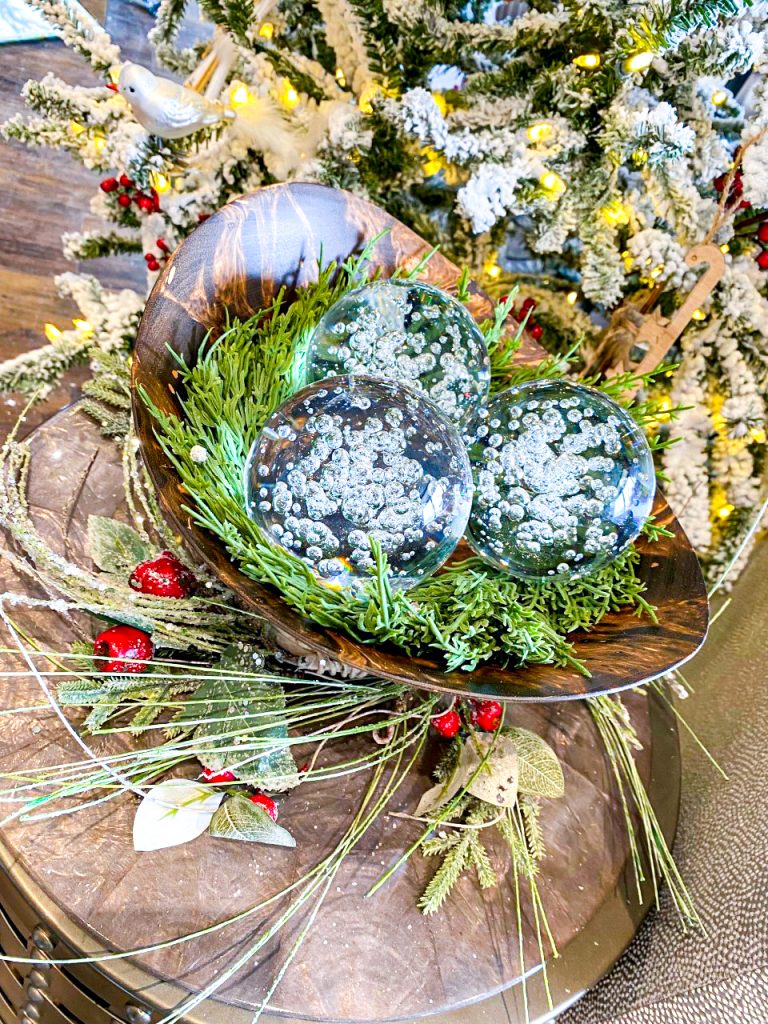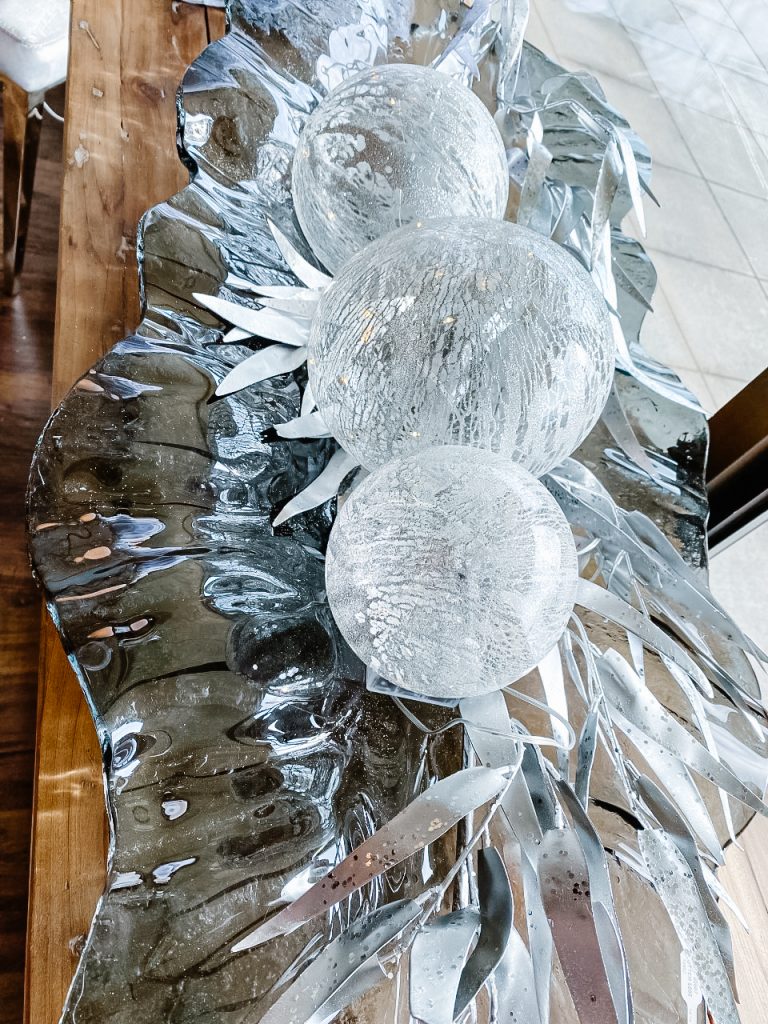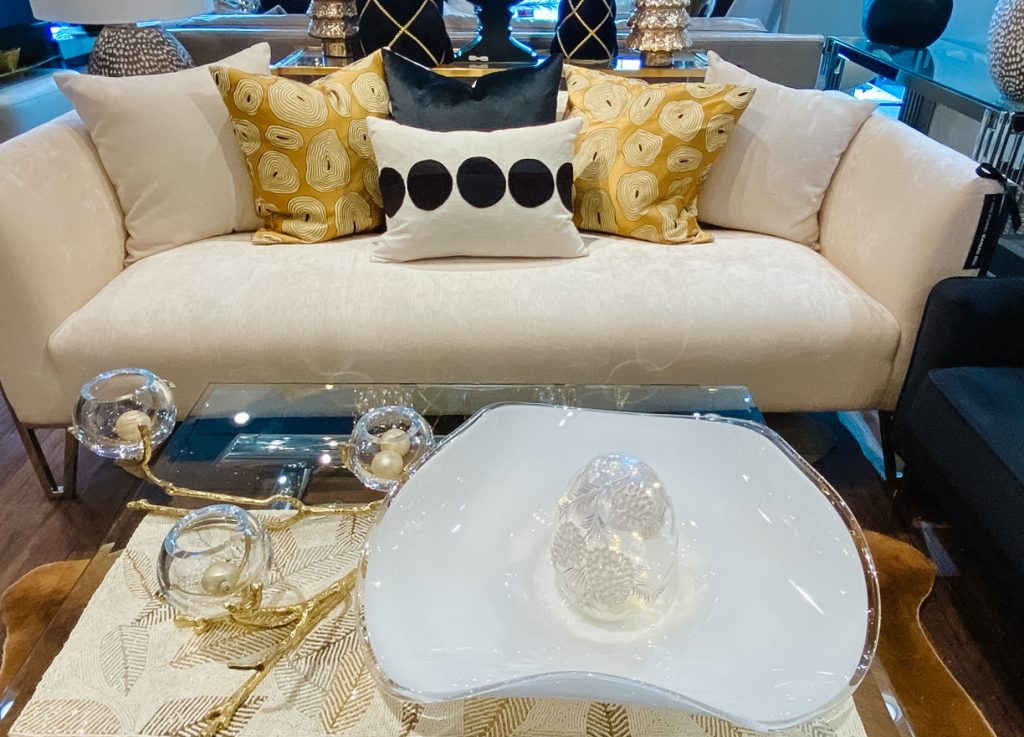 Oh what fun!
There is something about Christmas and the holidays that brings the kid out in all of us. I think that is why our fun little holiday characters are often the first to sell out at the beginning of the season. Its hard to say no to some of these smiles.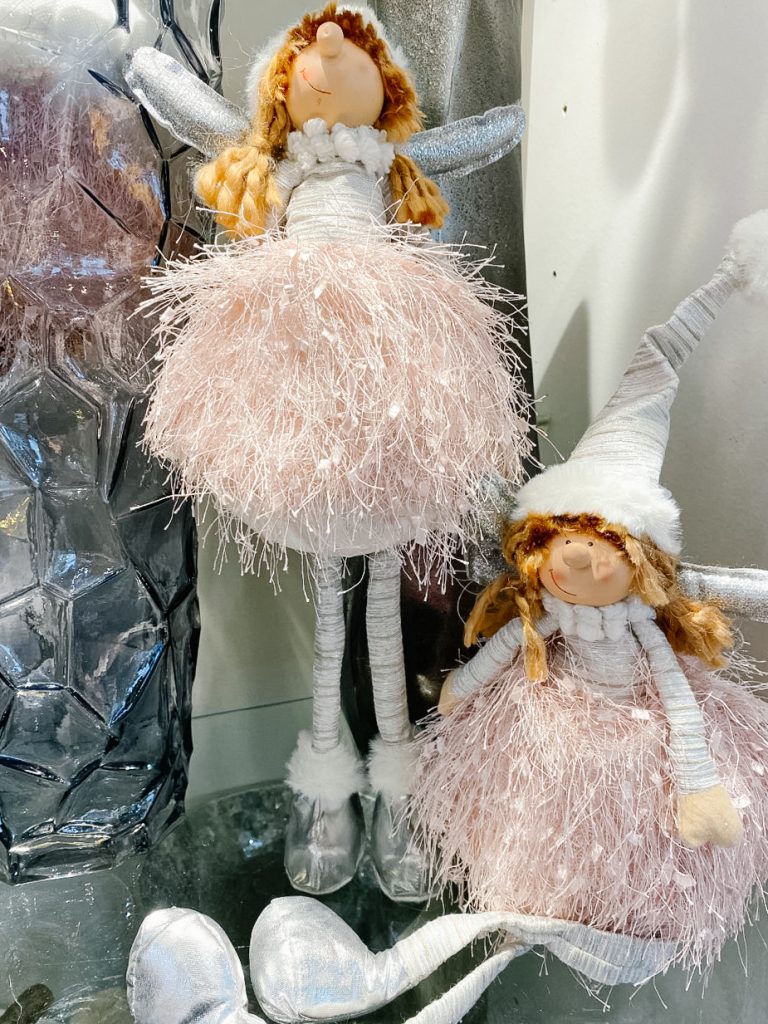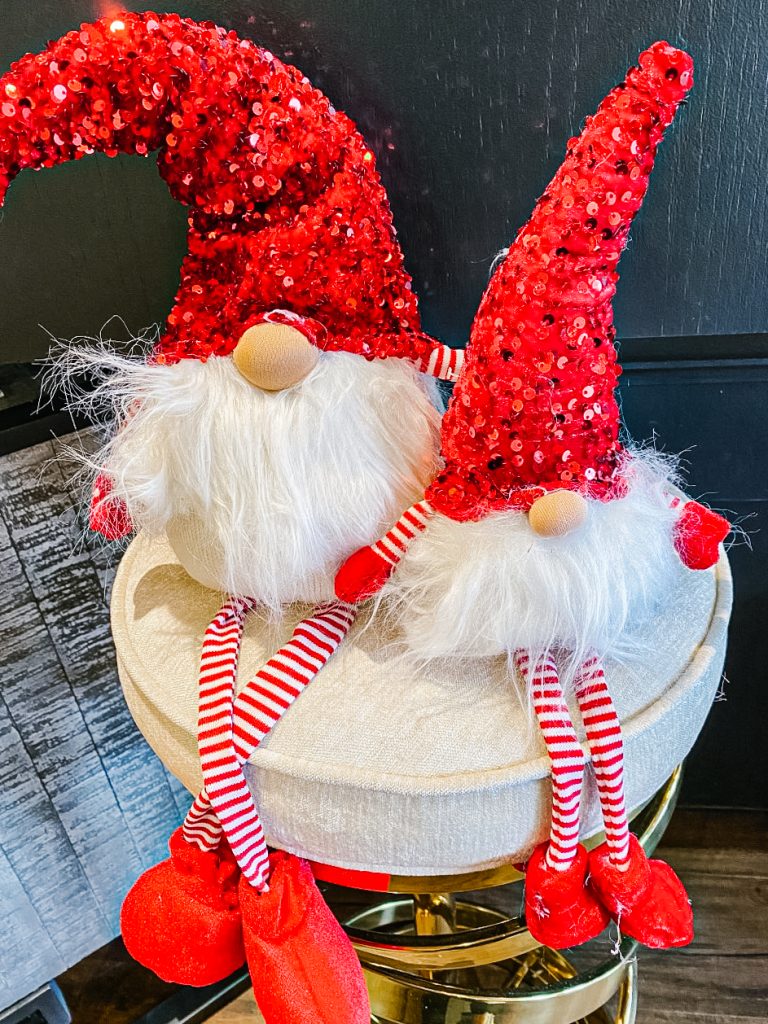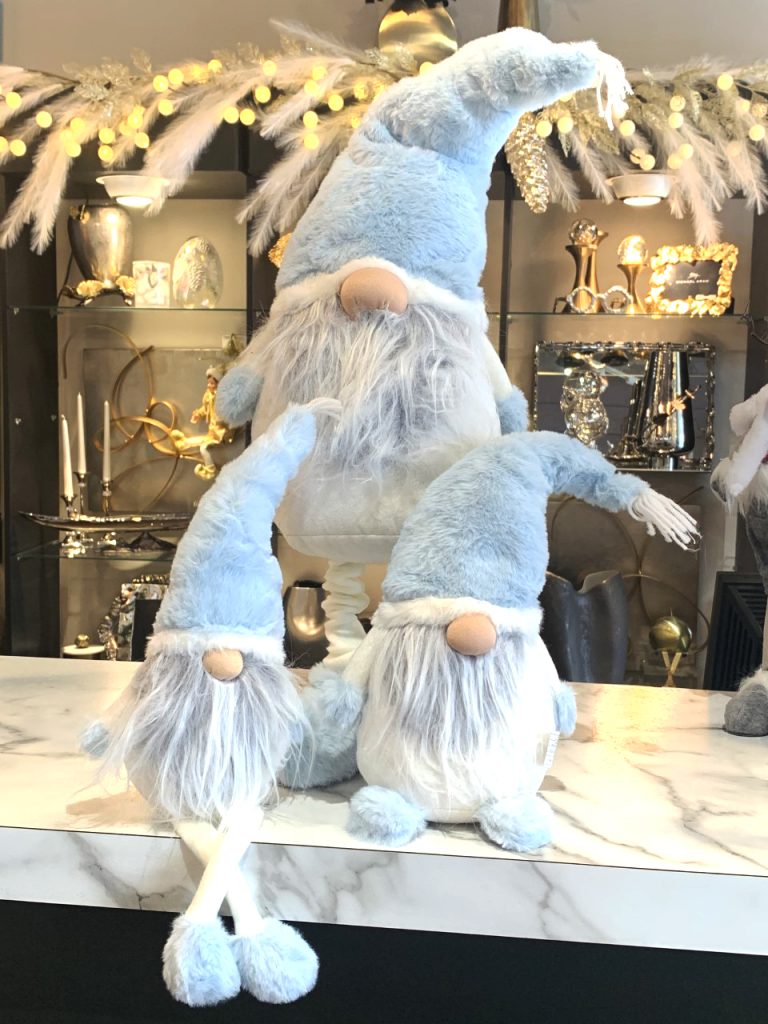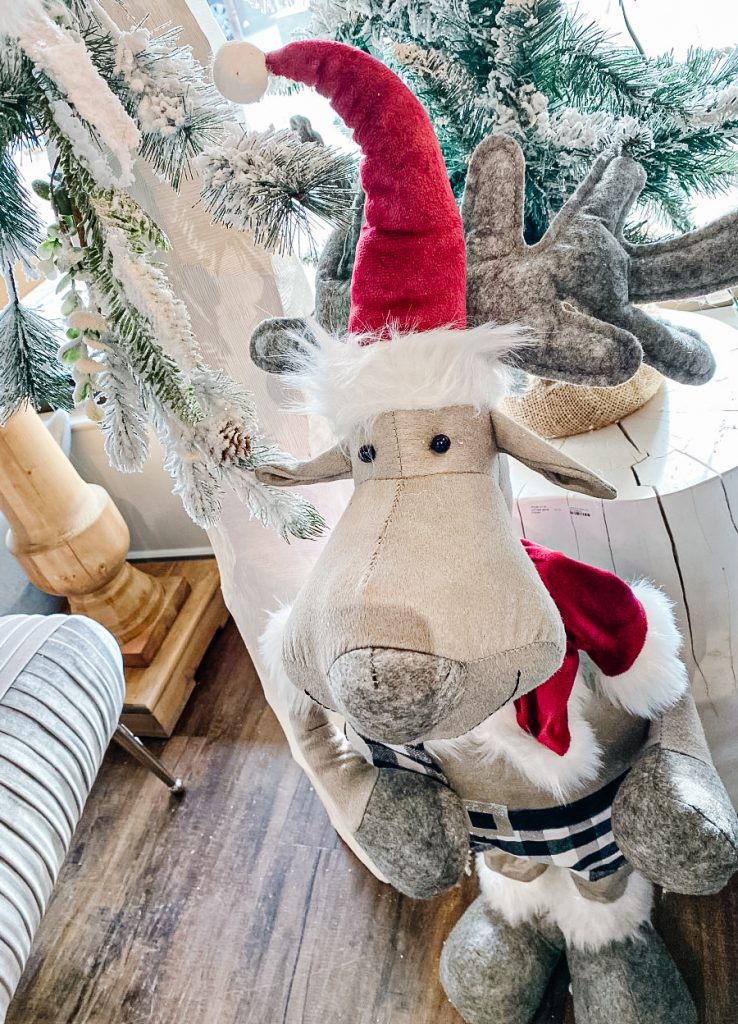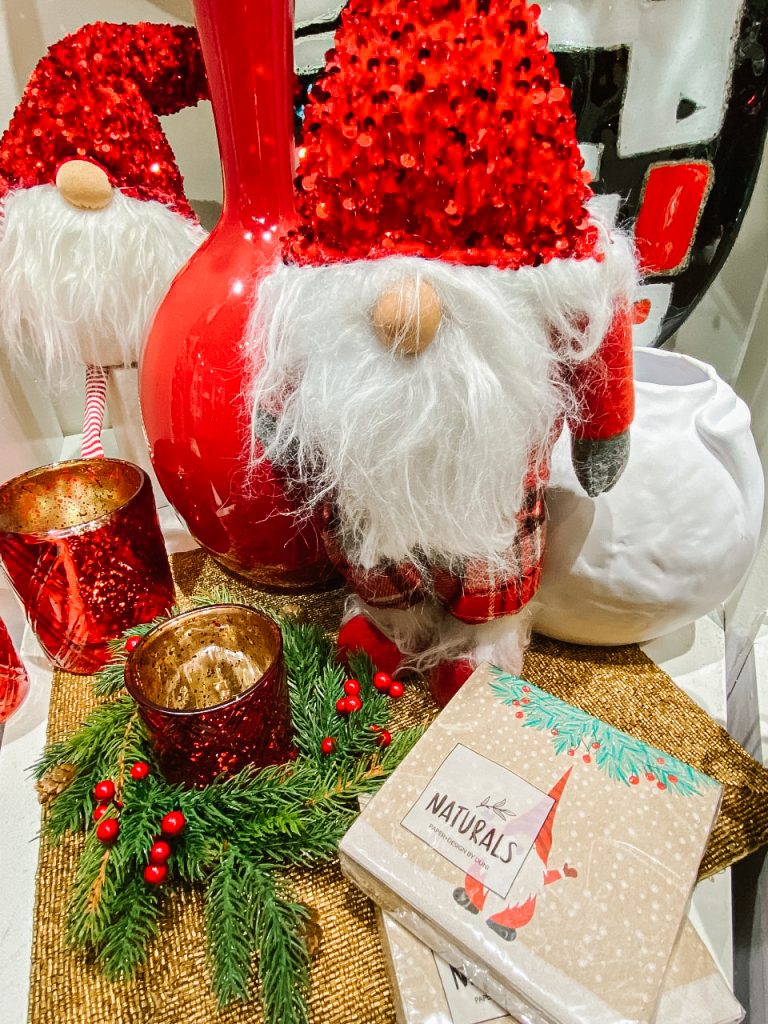 If you have been a customer here at Modern Accents for several years you will recognize the antics of these little elves below. Oh do they ever get into trouble here among the decor, but oh what fun they will have at your place among yours.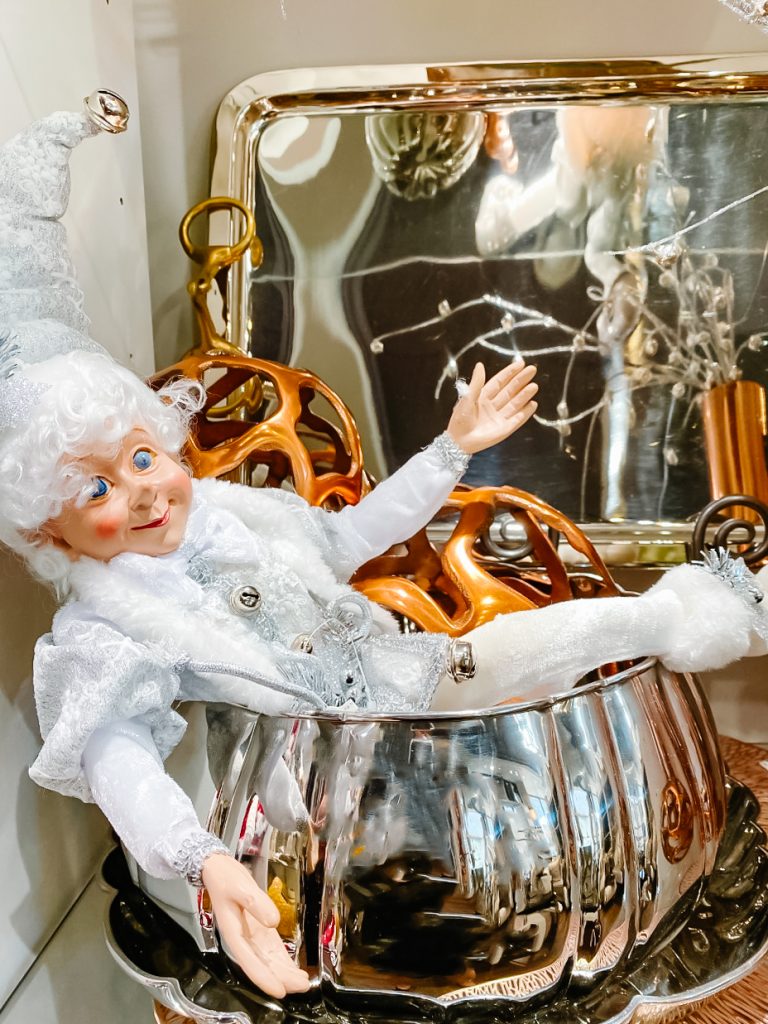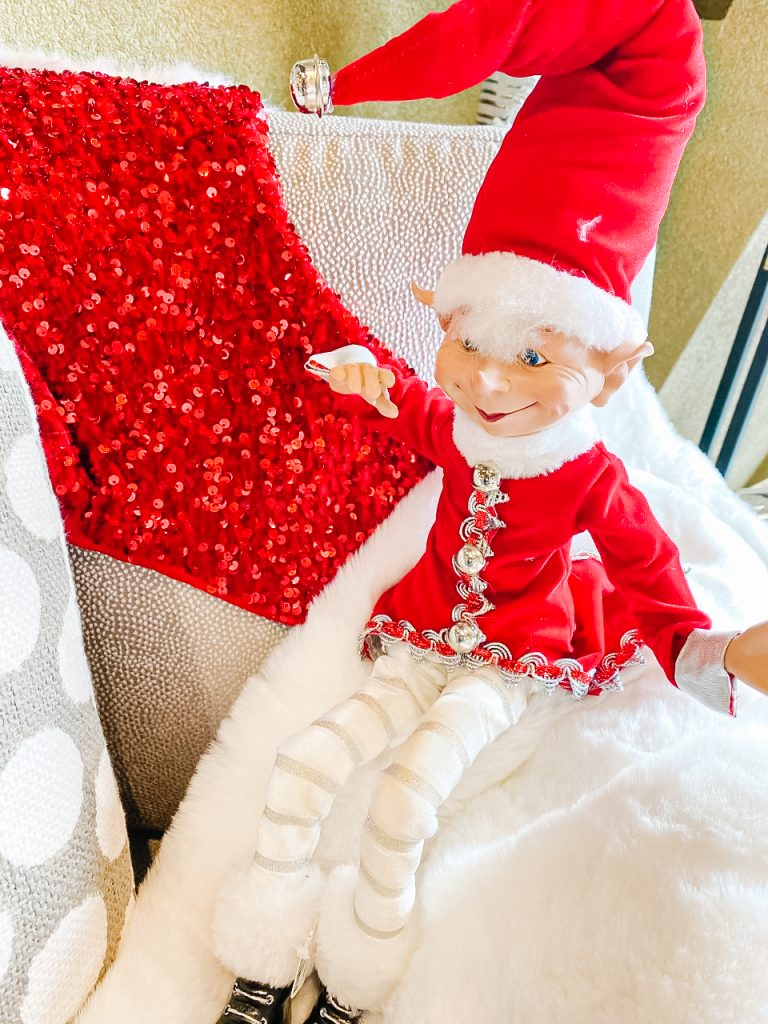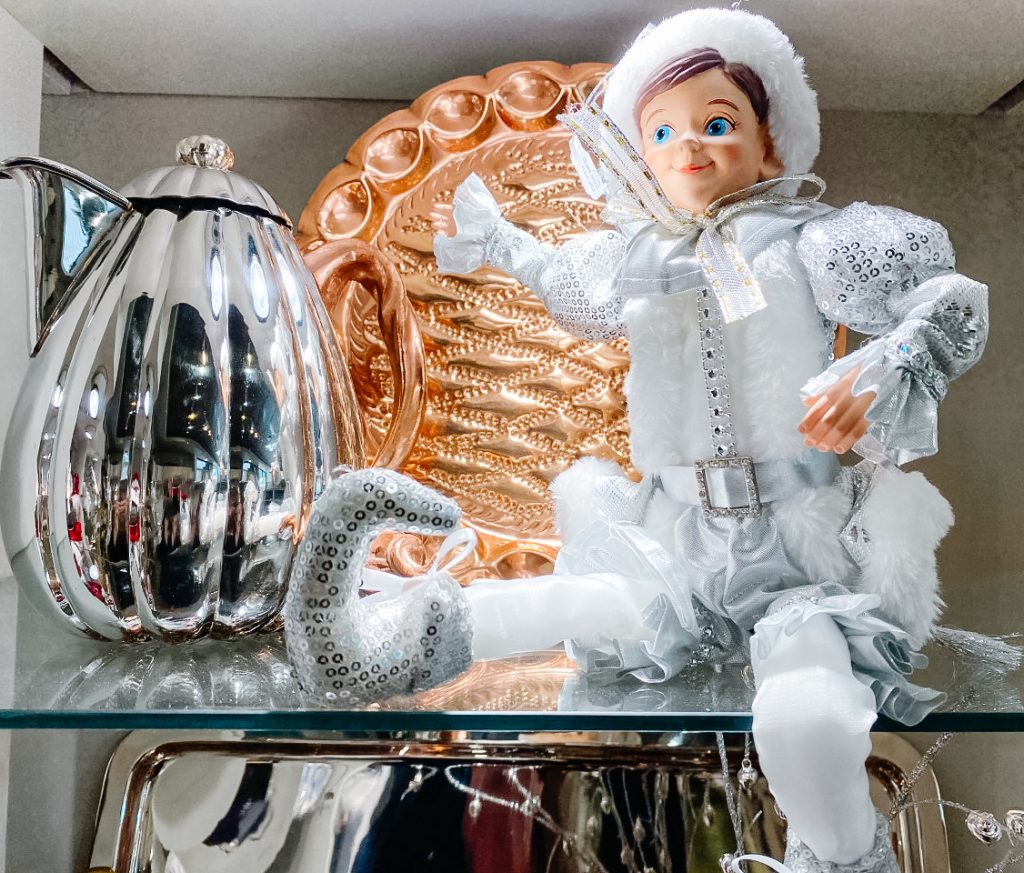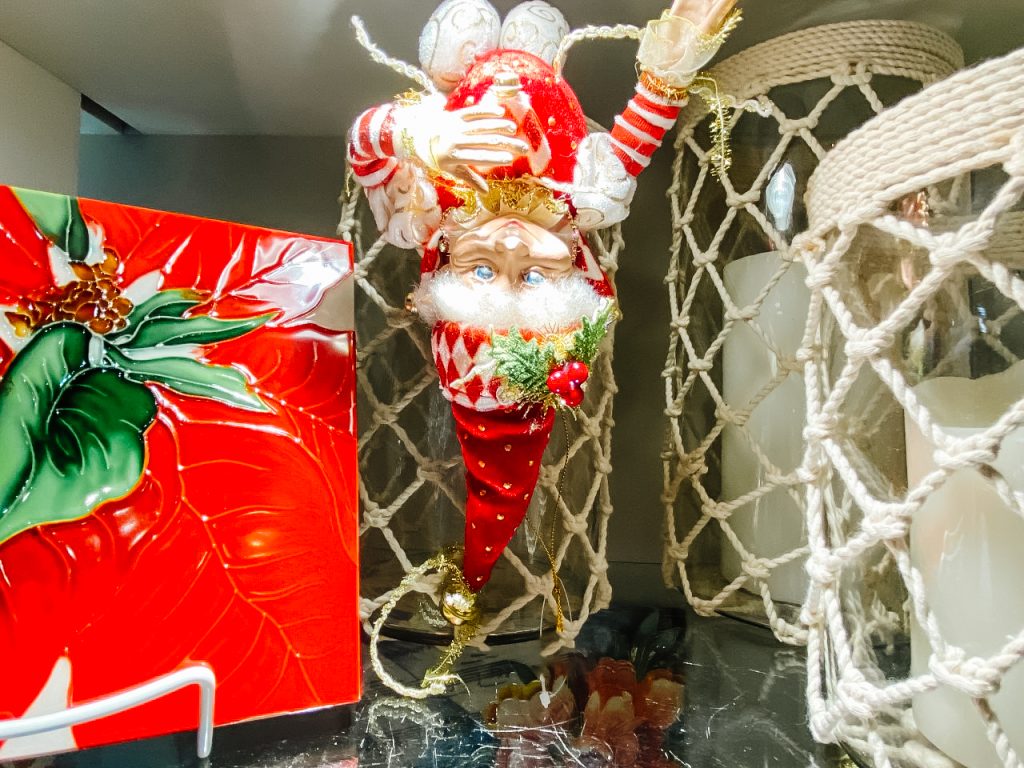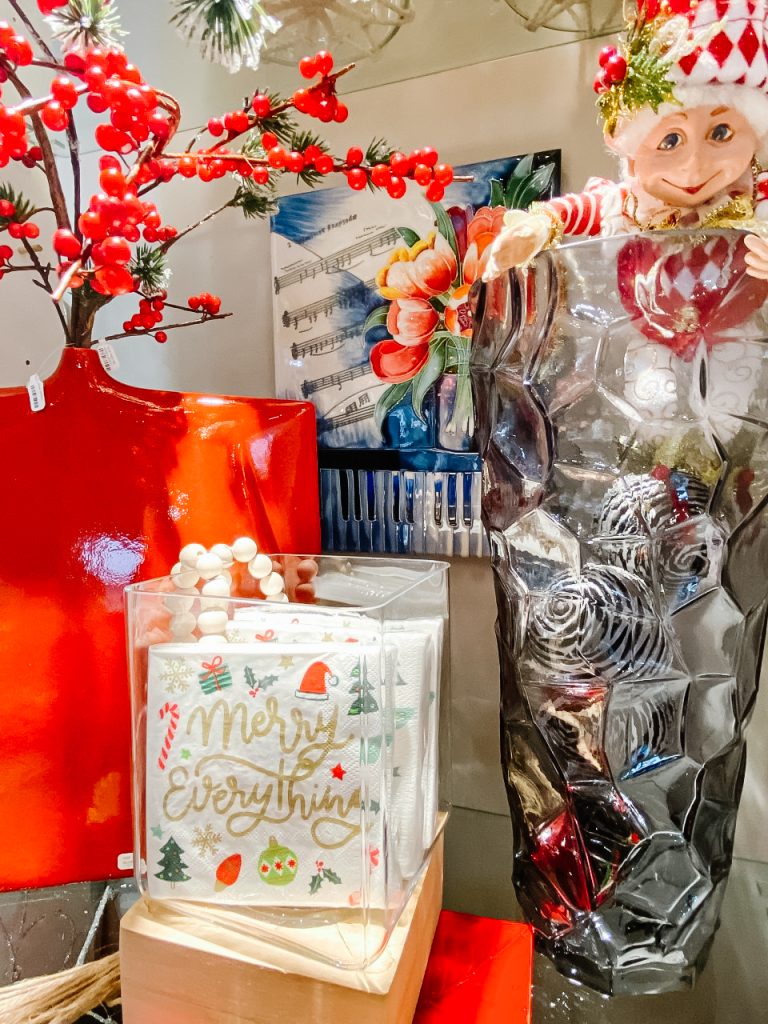 When you come into the store become a bit of a kid again and see how many of these little characters you can find around the store. How cute are they up in this flocked tree along with little Christmas mice and tiny vintage wooden skis and sleighs. Whether you have an actual ski lodge or just want to create that same cozy ambiance these are the details that will get you there.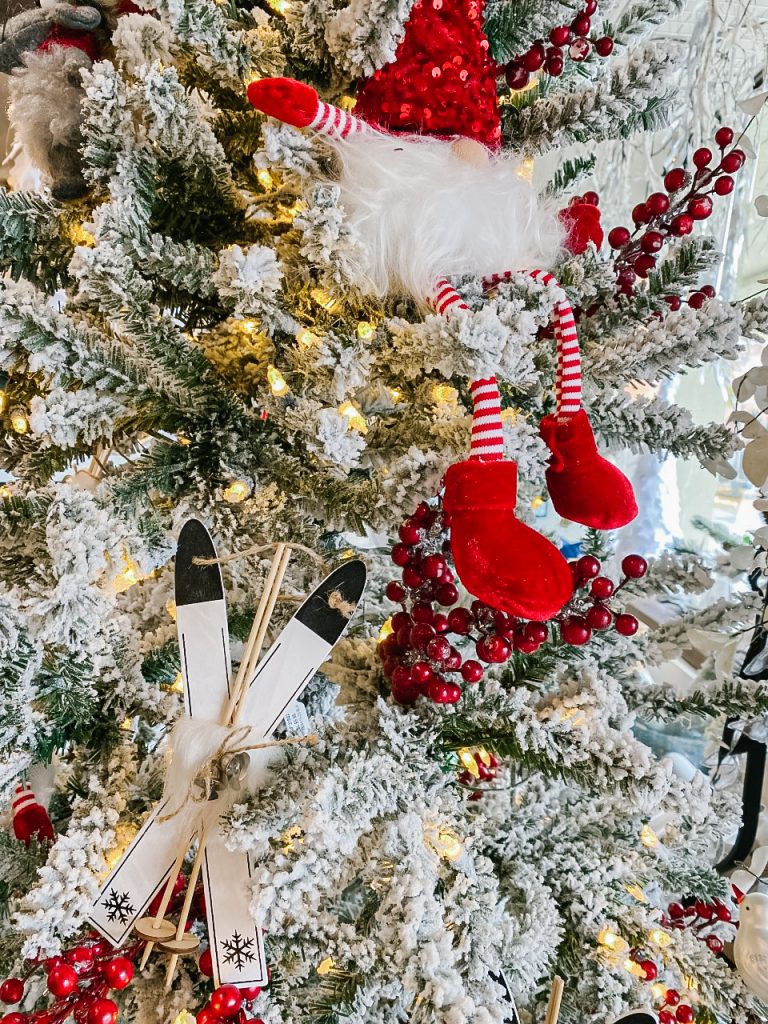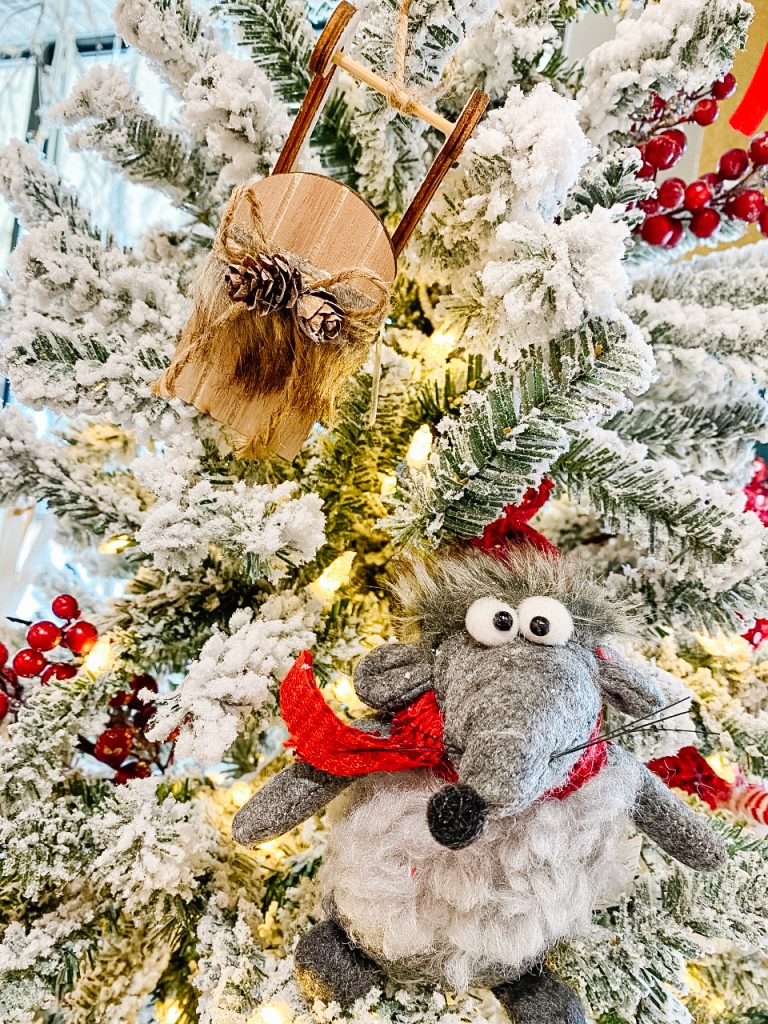 Here are a few more ideas to incorporate those cute little skis. The wooden pieces, evergreen and berries take us back to the nostalgia of an old fashioned Christmas.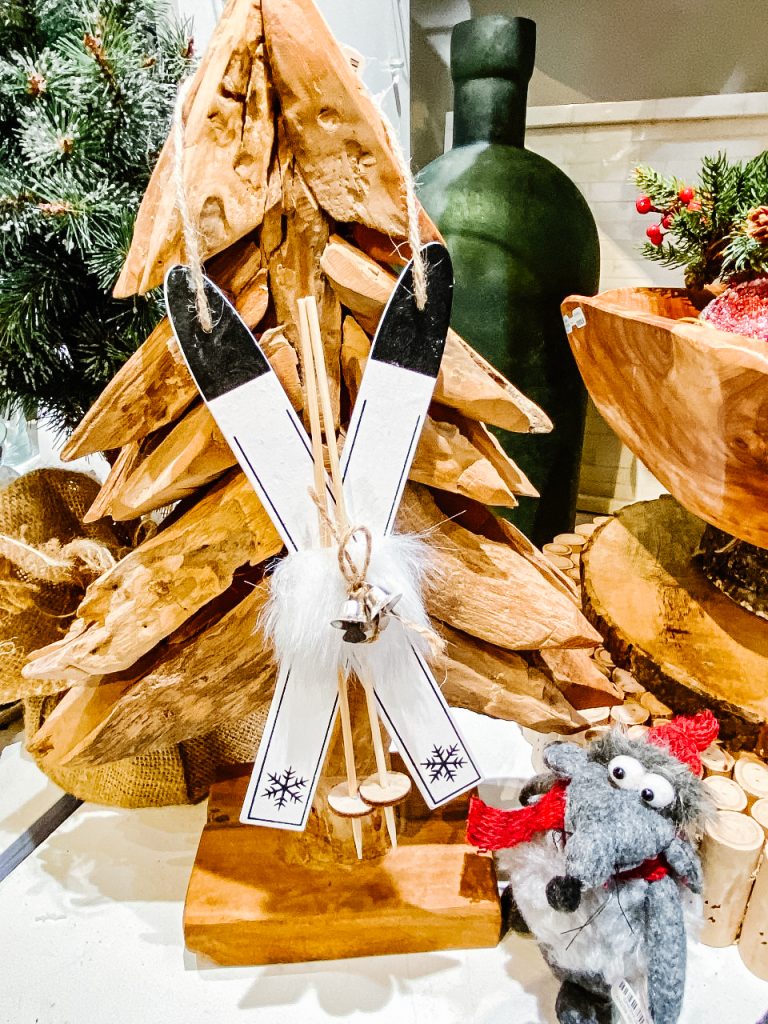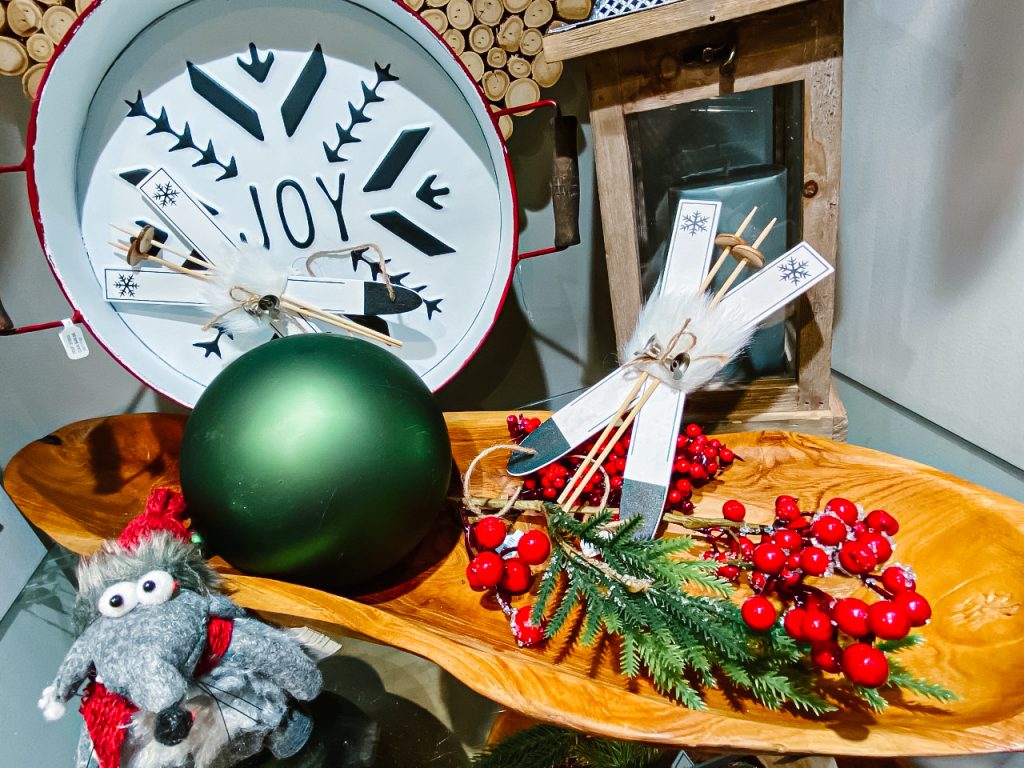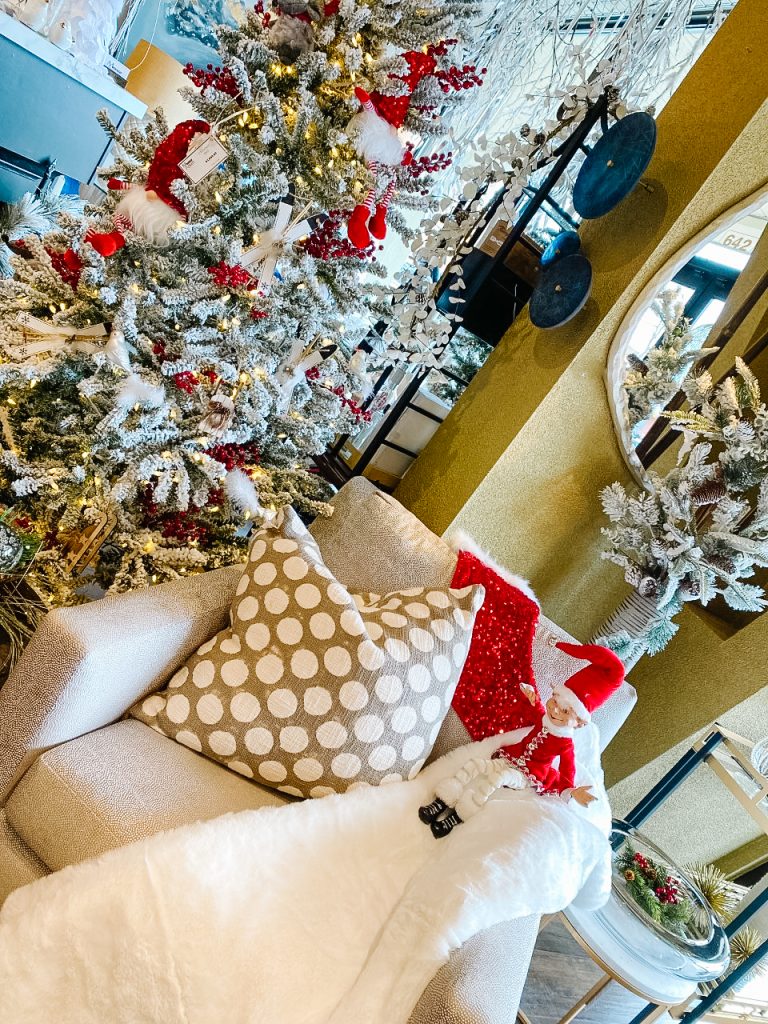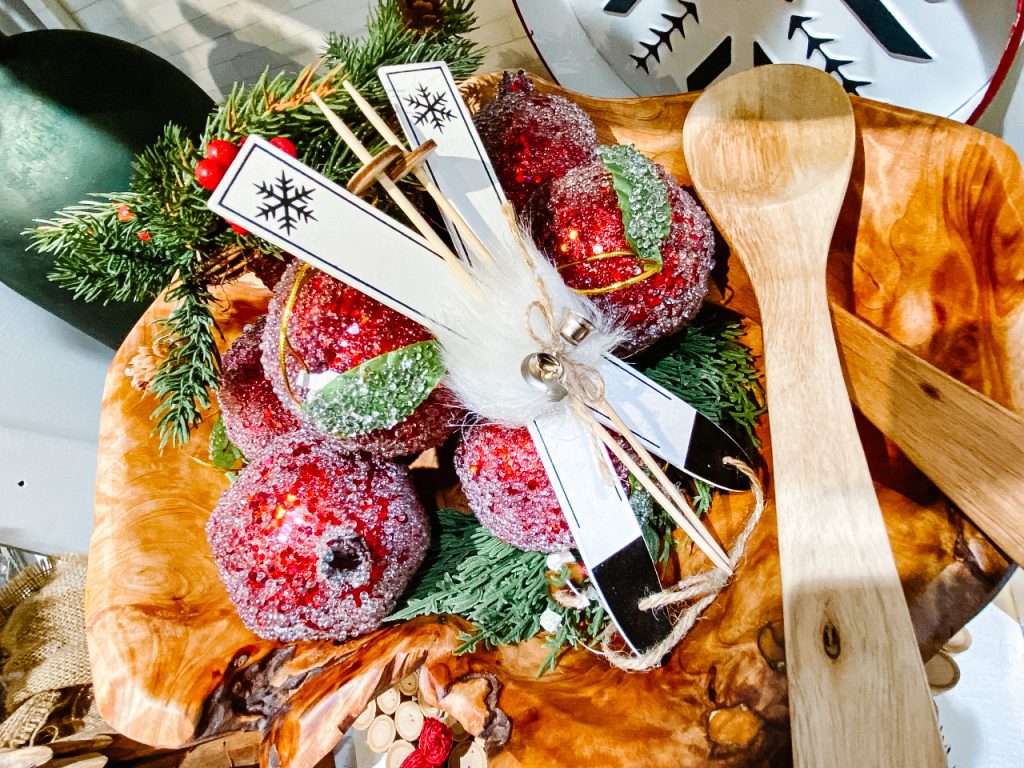 More favourites
Beyond all the trees, ornaments and jolly characters there are so many other ideas to share. It is hard to narrow them down so please stop in to see the rest, but here are a few other favourites including a customer favourite the LED crackle balls. We know you love them for your own decor or to give as a gift.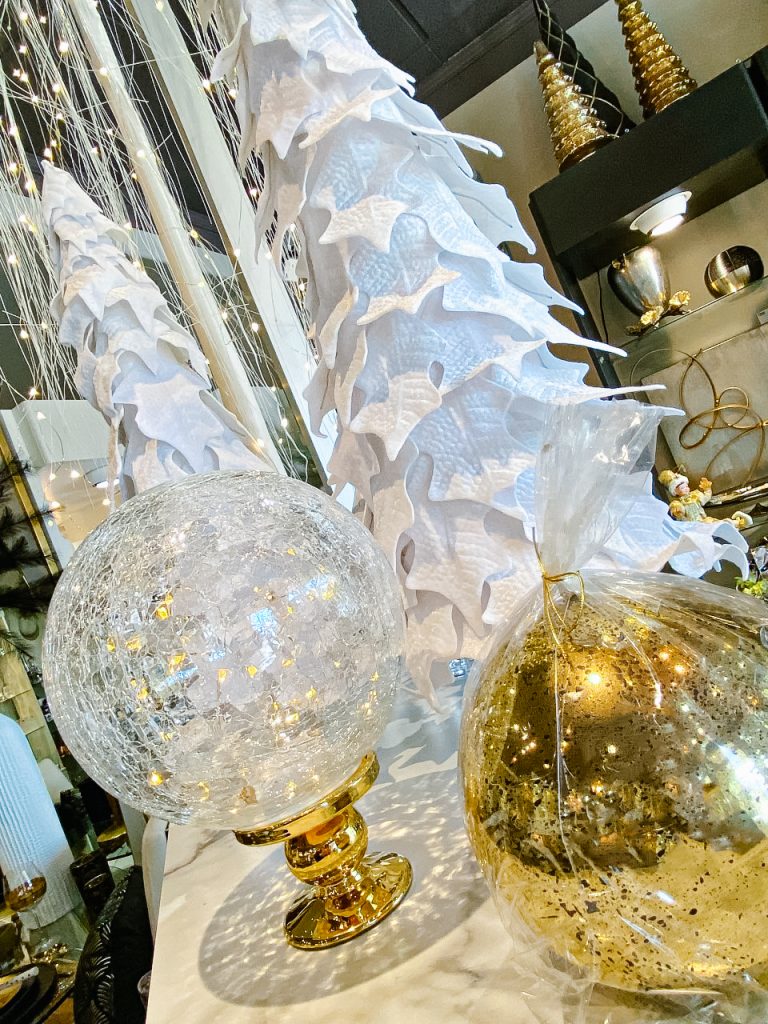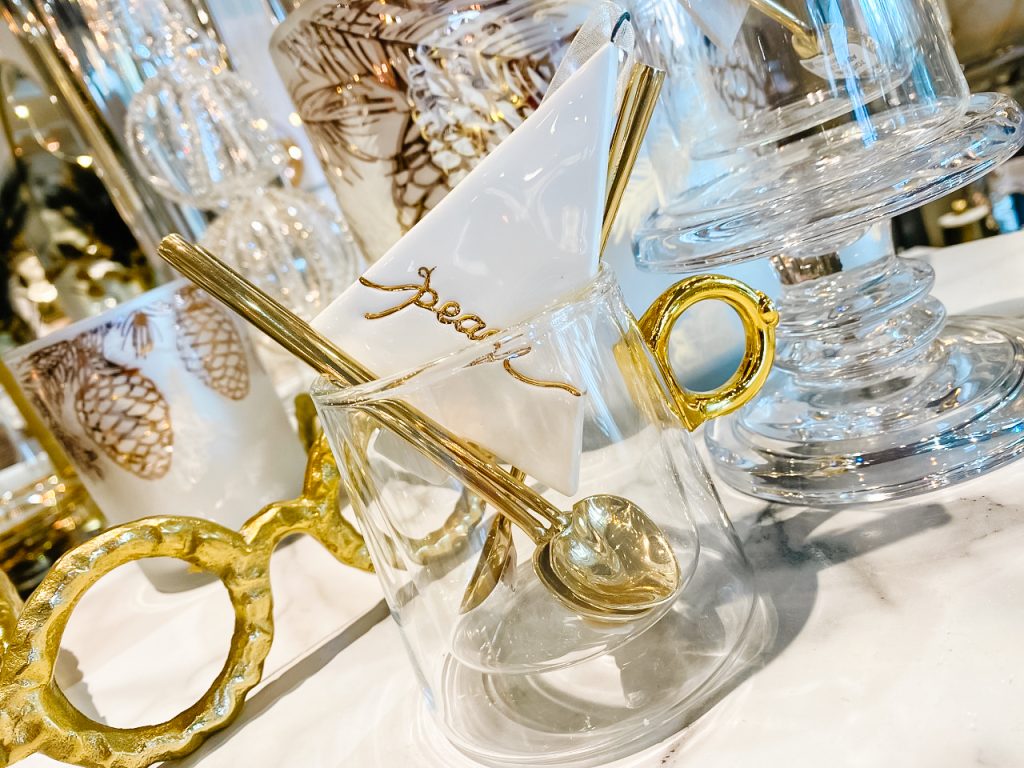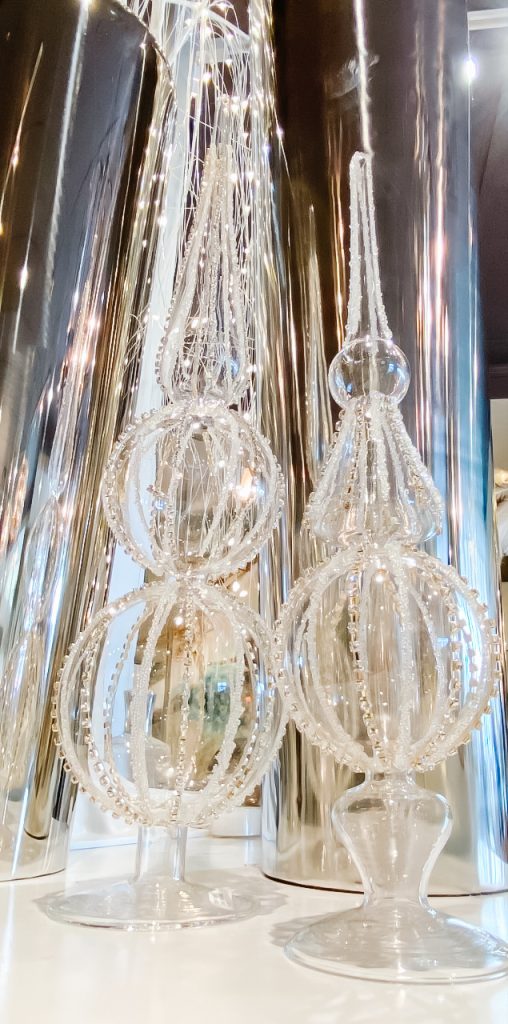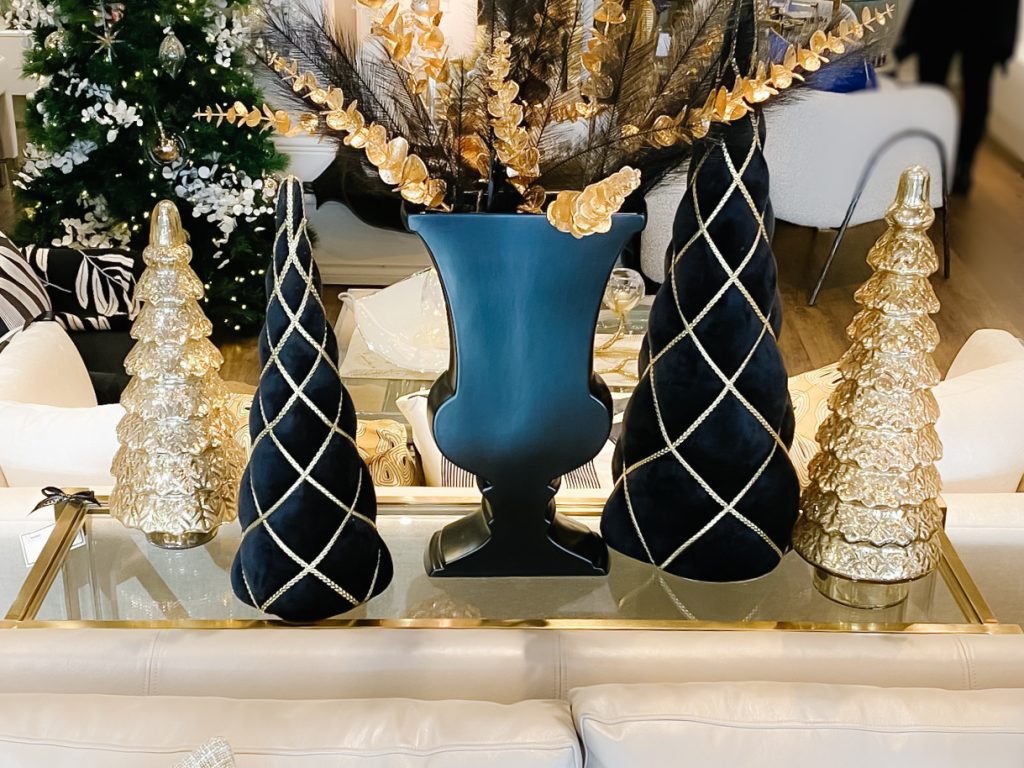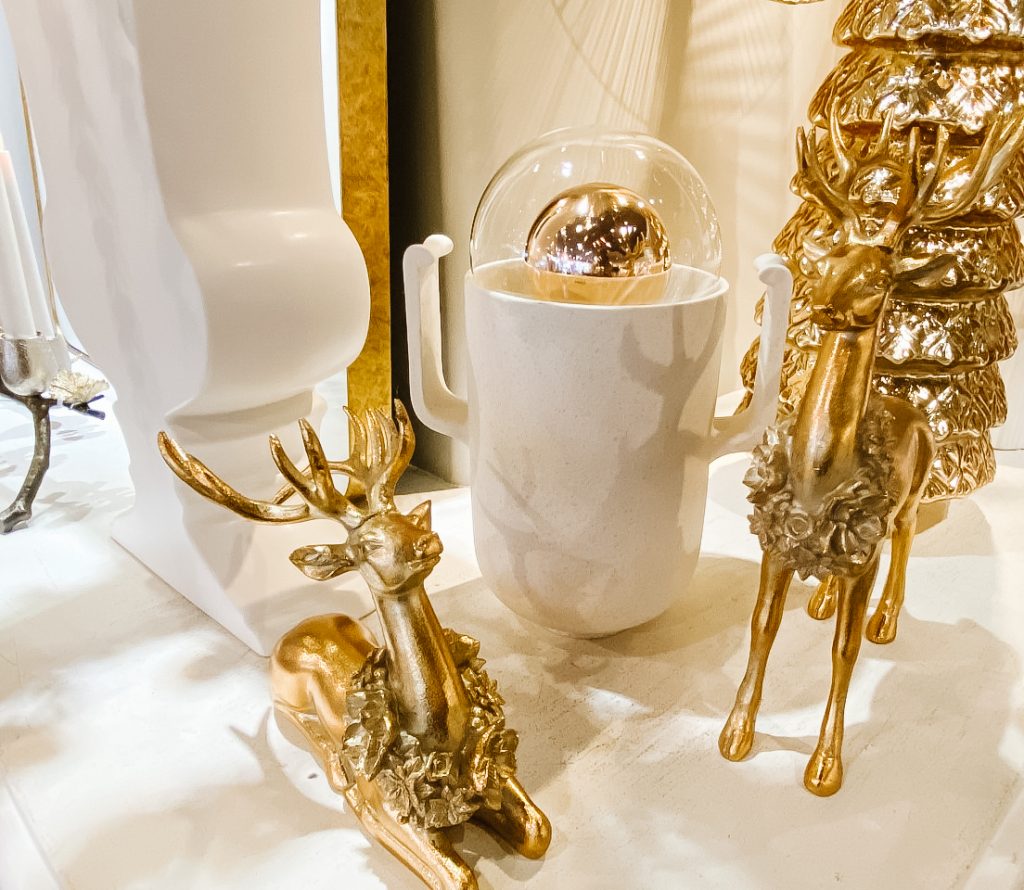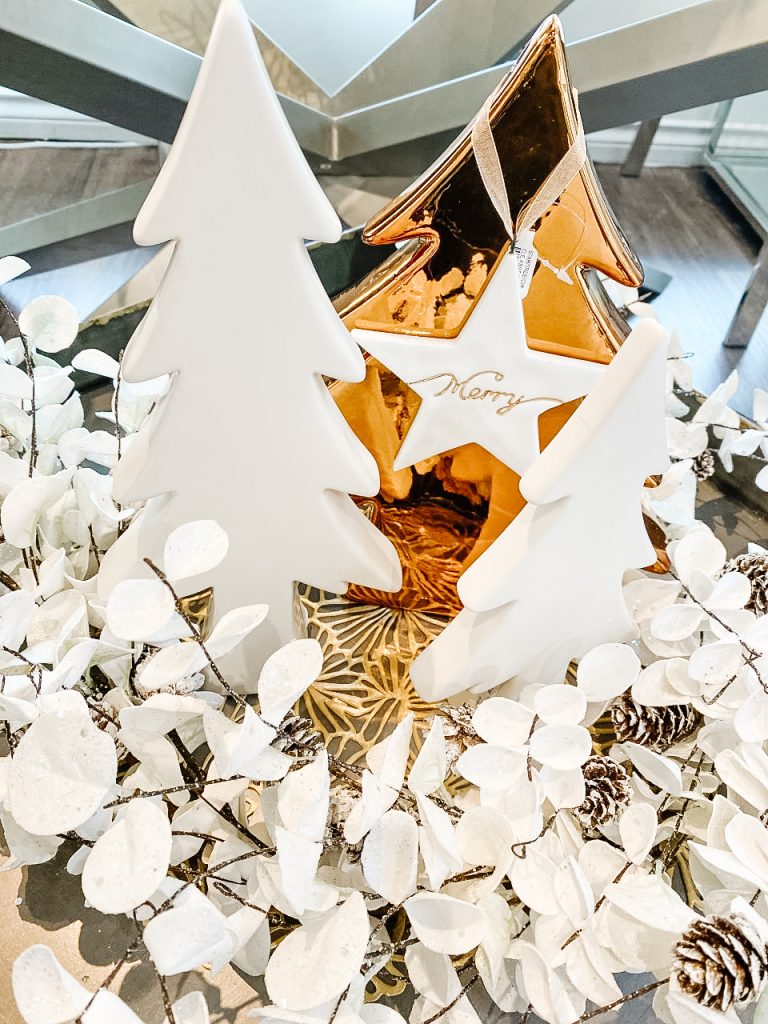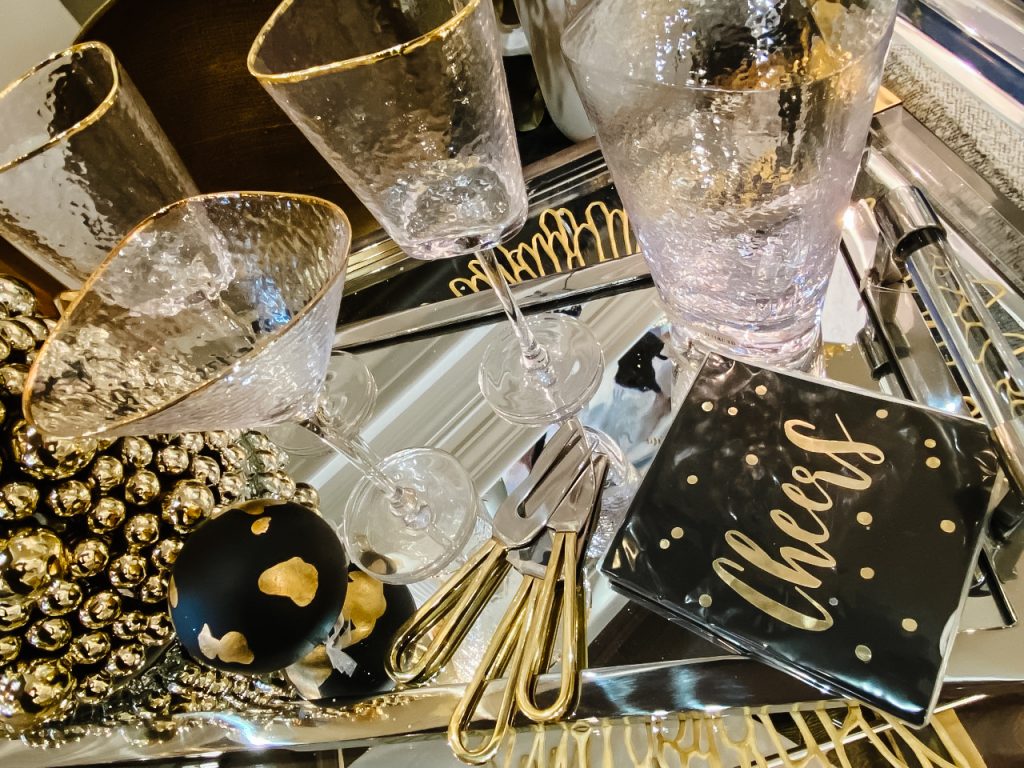 As you can see whether you are looking to deck the halls with holiday decorations, find unique gift ideas, or fullfill all your holiday entertaining needs we have something for you at Modern Accents. Plus we look forward to celebrating all things merry along with you so stop in to say hello.