Light things up!
This time we want to bring a little light into your interiors. Often the impact of lighting in our interior spaces is underestimated, but as the days get shorter we begin to appreciate our lights that much more and realize that they effect our emotions, mood and well-being. The light itself is important, but you should love the aesthetics of your light fixtures and lamps as well. We love that the options available now get you the light you need to feel good and be productive, but also make a statement within your interior design or unify your space with a similar aesthetic to your other furnishing and accents.
One of our newest arrivals are these orb-shaped pendant lights with gold accents. Elegant and modern, they would be stunning over a kitchen island or grouped in a hall area or entranceway. If you've pulled golden accents into other areas of your space, like this artwork in the background, they would be a perfect addition. Introduce a bit of modern glam to your home.
Pendant Lights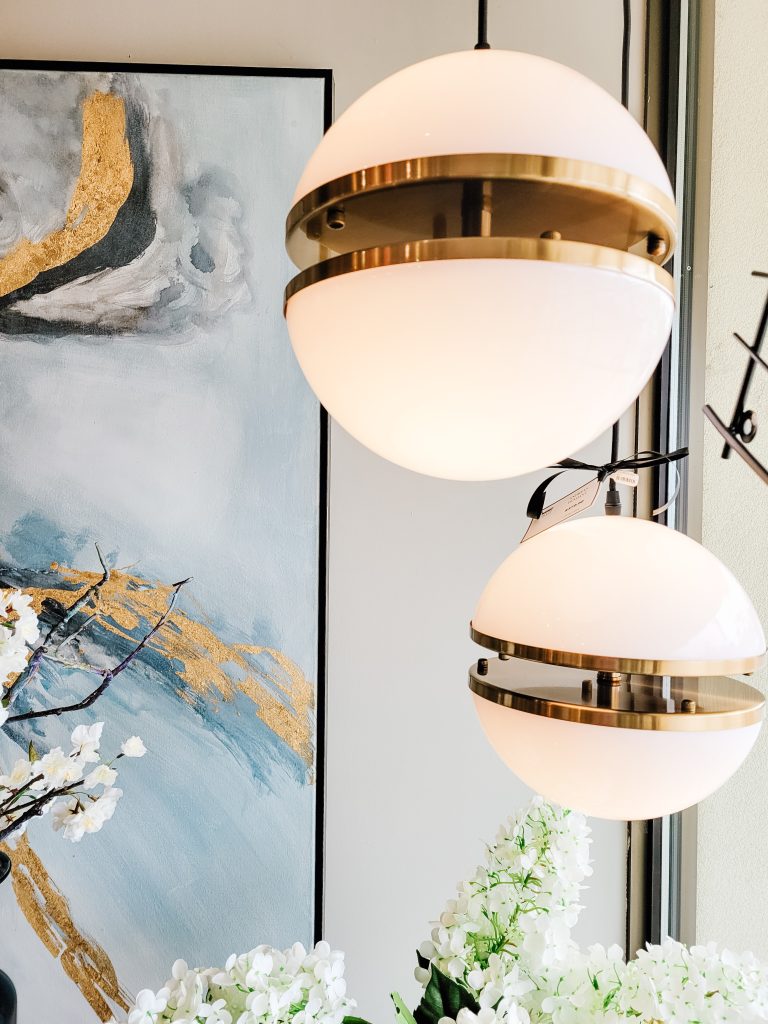 On the topic of orbs, we also have to share this amazing lighting fixture. This one below is feel good for sure with its many glistening glass panels that reflect light, almost like tiny prisms or crystals. Kind of a modern take on a chandelier. When planning your lighting design consider repeating an element like shape or colour to keep the flow of your design unified. You might use the smaller orbs above, for example, in your kitchen and then this large one in the dining room or great room. The gold, as well as the spherical shape, being the common unifiers.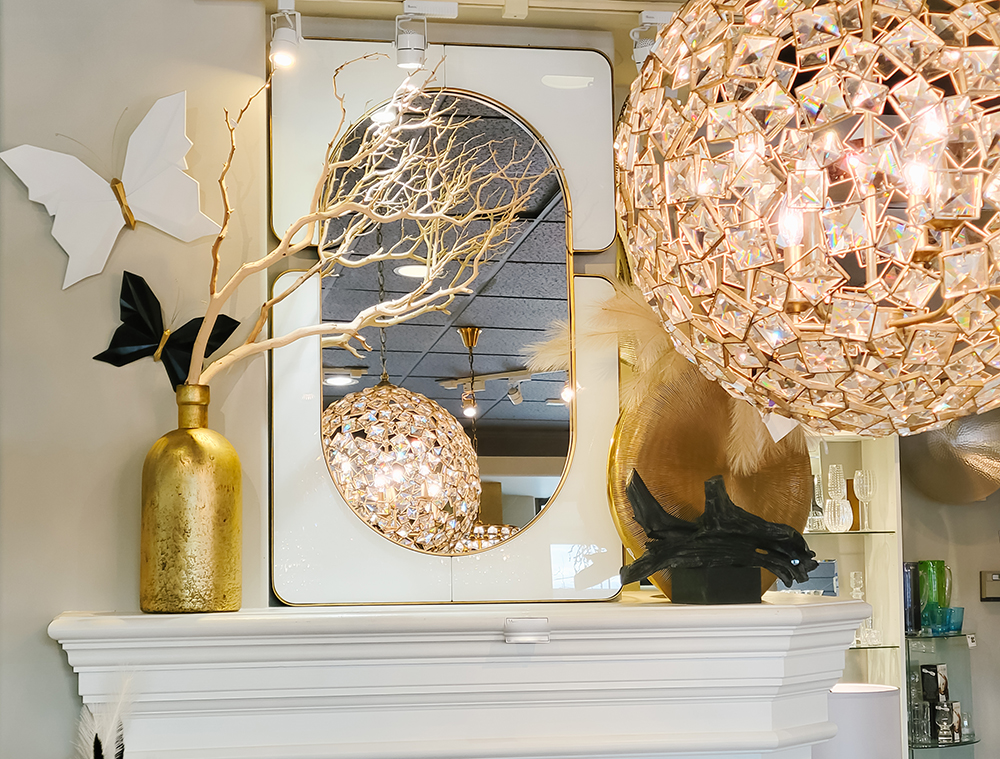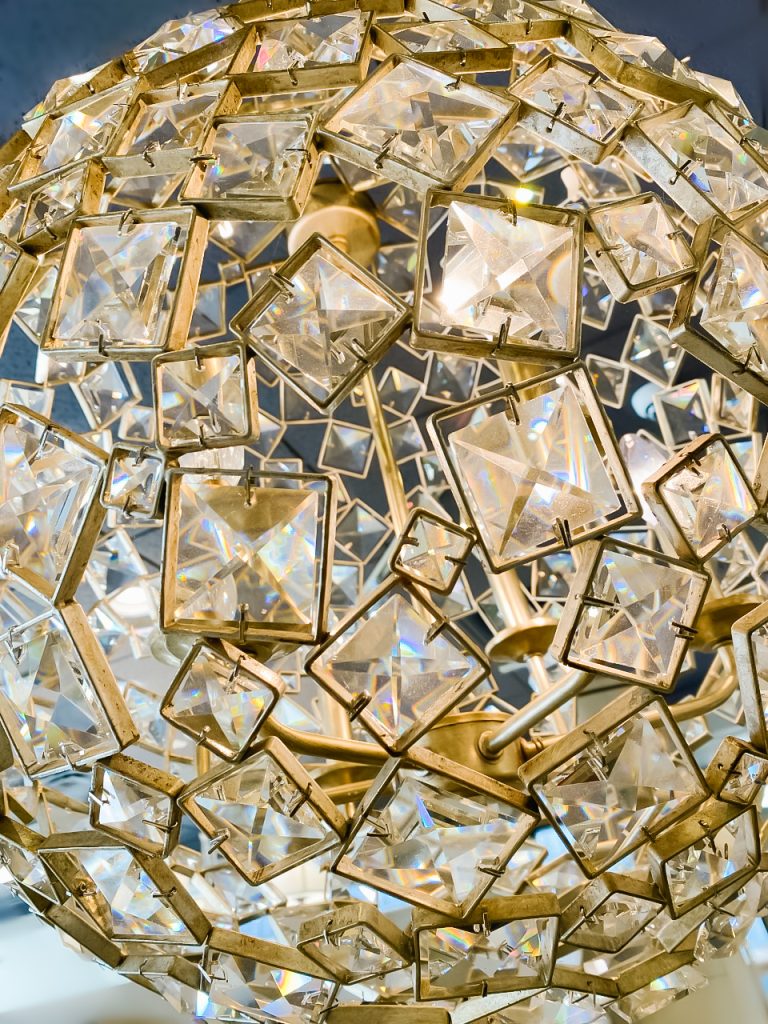 These pendant lights below also take advantage of the reflective properties of glass. The rows of circular glass become an interesting pattern and texture and would add an extra layer of interest to your interior design.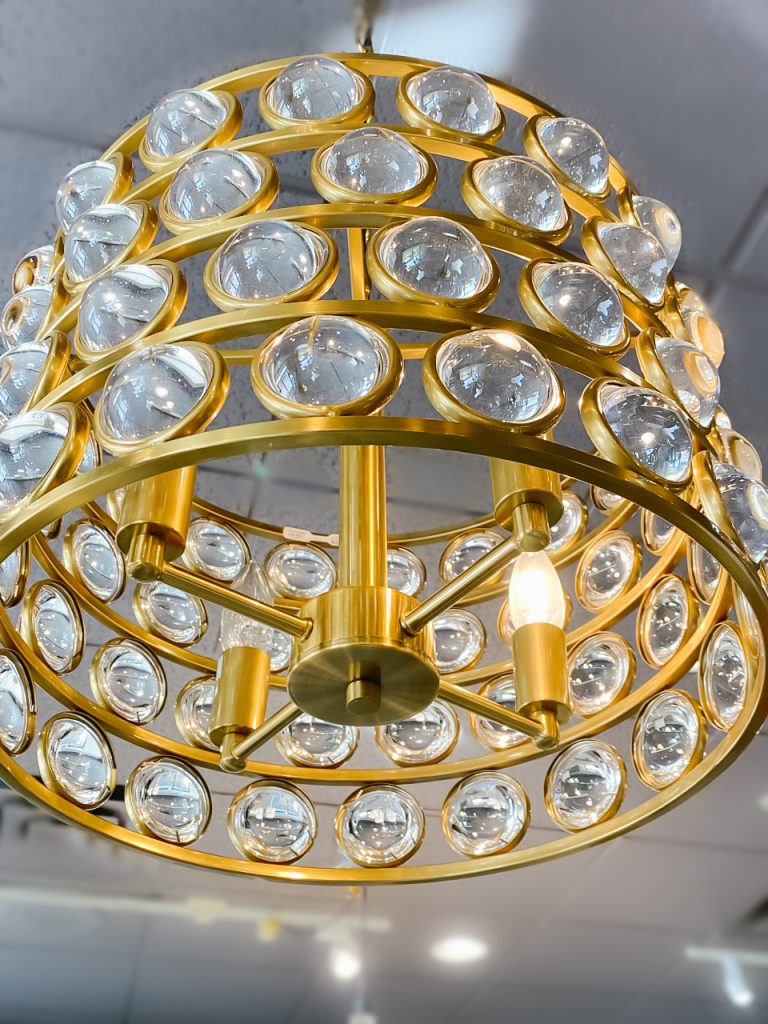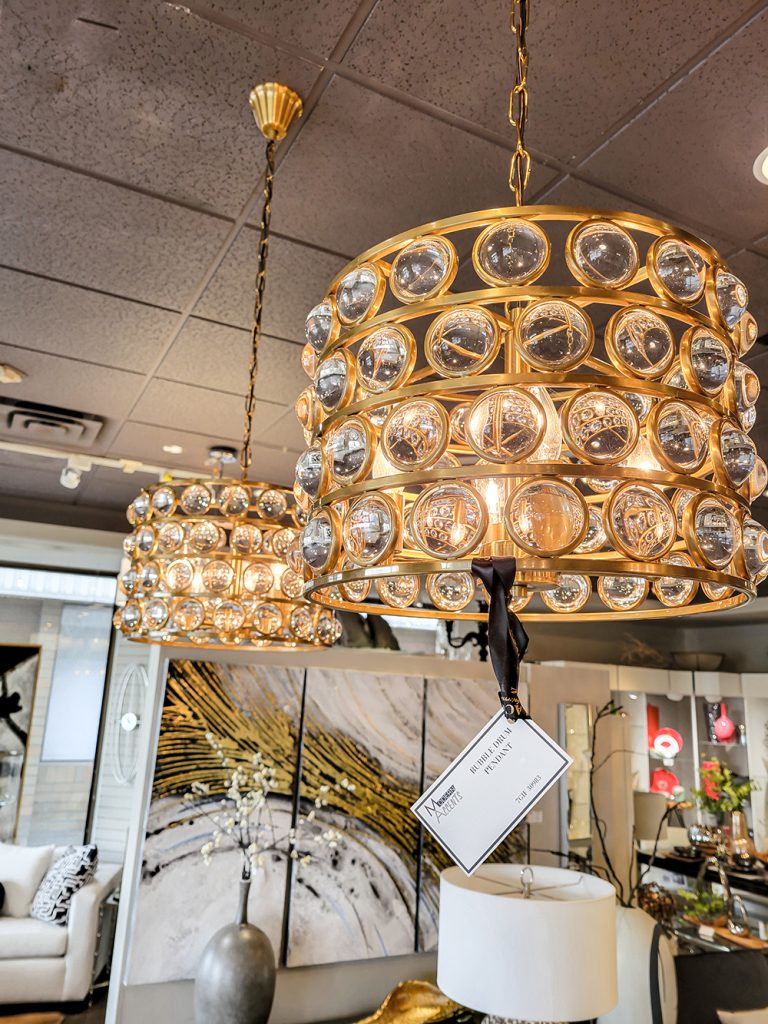 These are what mood lighting is made of. Made of metal with a beautiful design of small cutouts, these pendant lights only let a small amount of light stream through the majority of the fixture creating a more subtle and intimate lighting effect. At night they even ad a fun texture to your walls.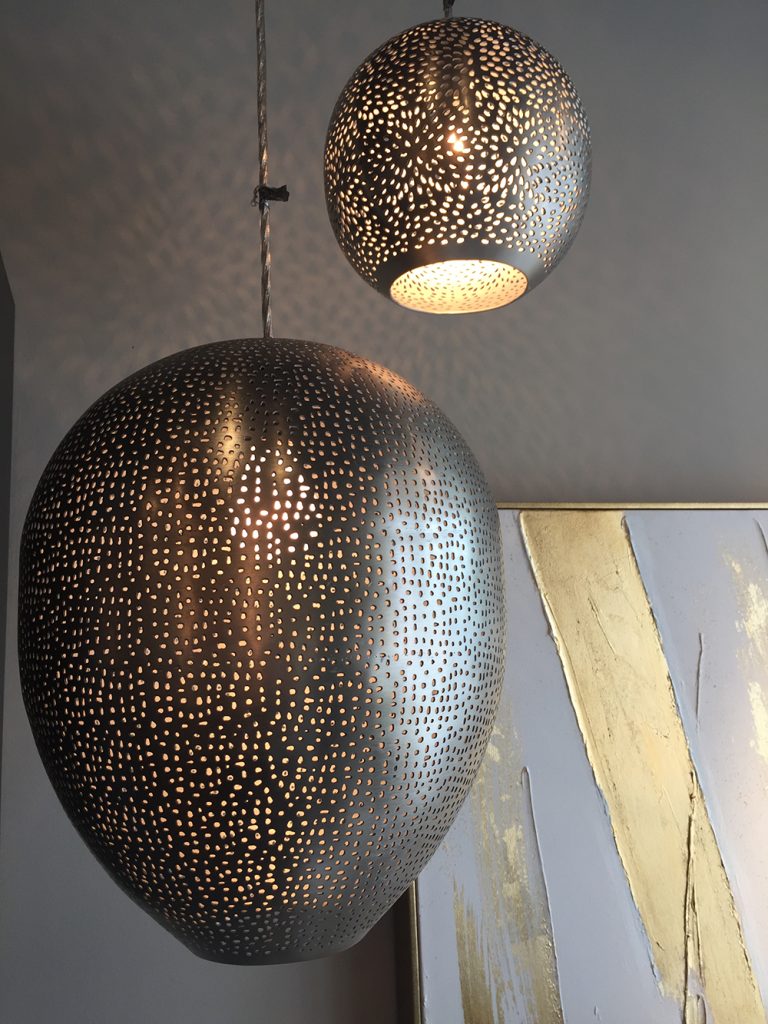 Another bonus of these ones is that you will have a completely different look during the day compared to at night. We also love the shape of these ones.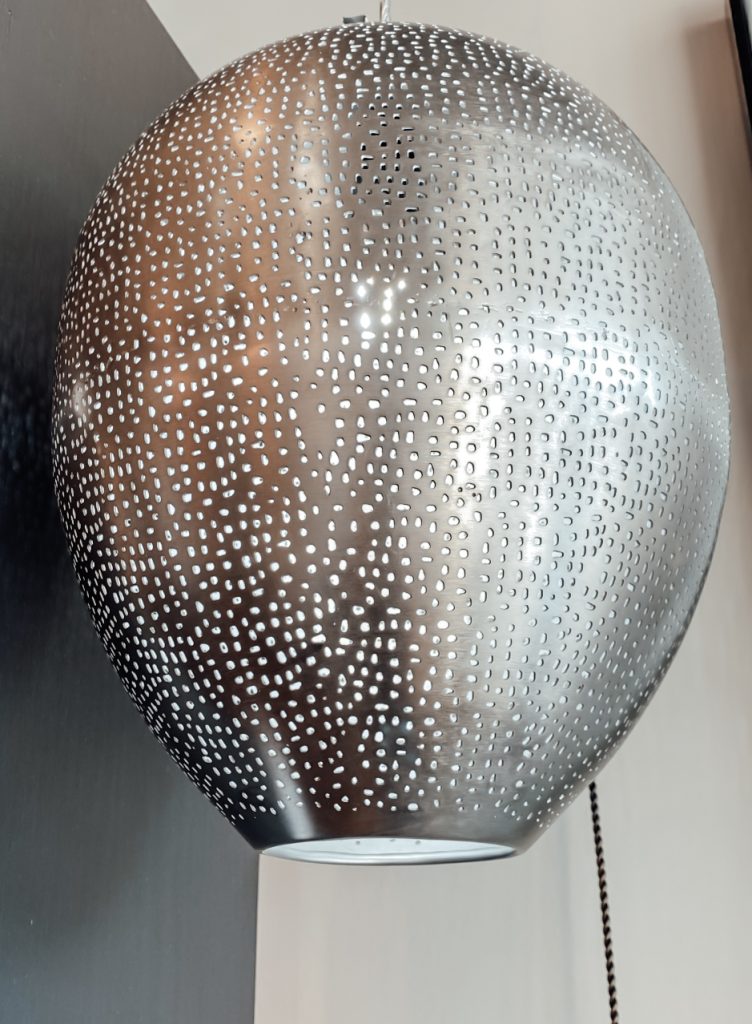 It's hard to do these ones justice in a photograph, but the glass details in these lights, below, from Juliska are gorgeous. They really are a work of art and a stunning addition to any home. Imagine a few of them in your kitchen or dining room.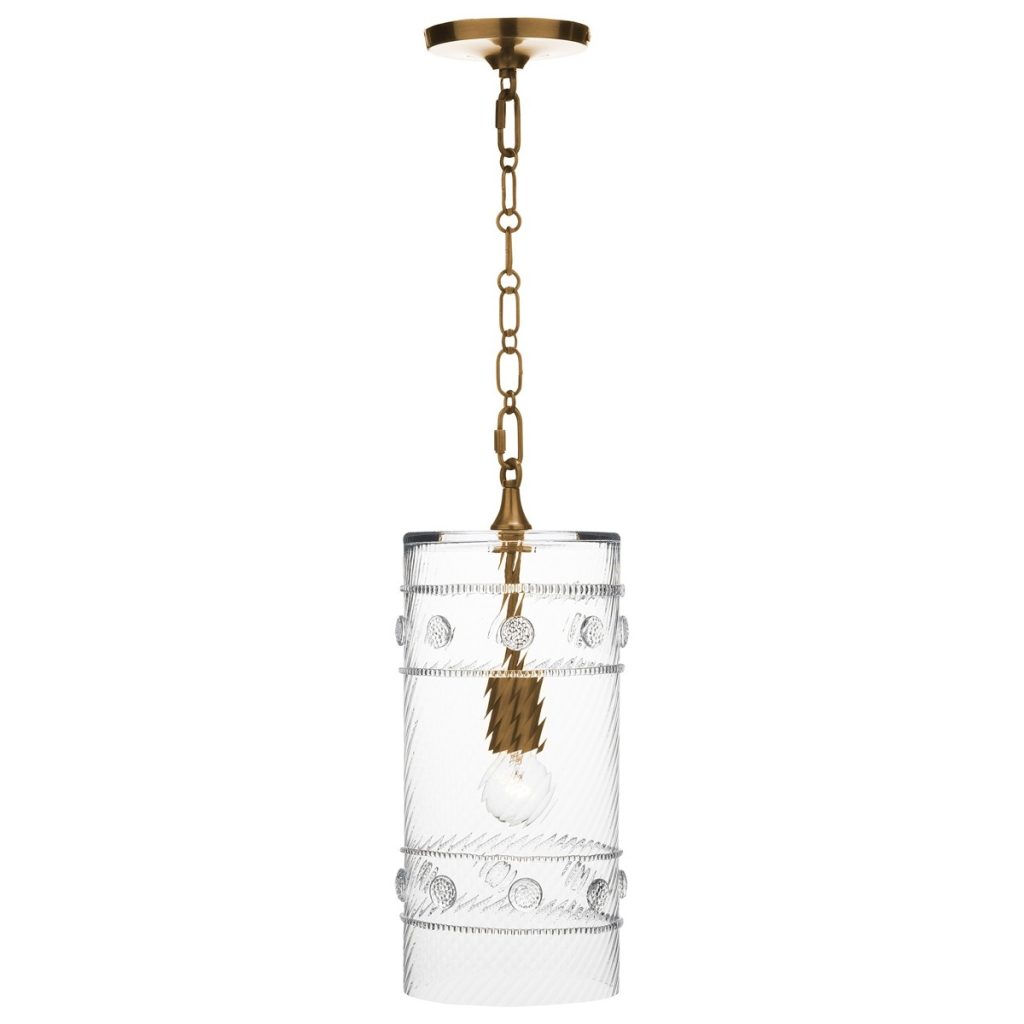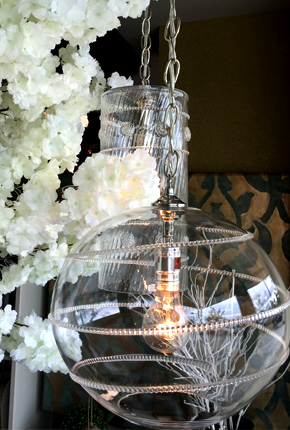 This is one of those lighting fixtures that will really define your style and personalize your space with its interesting angles and wooden texture. It's industrial and with a nod to nature all in one. When you are in the store make sure you look up and don't miss seeing this one.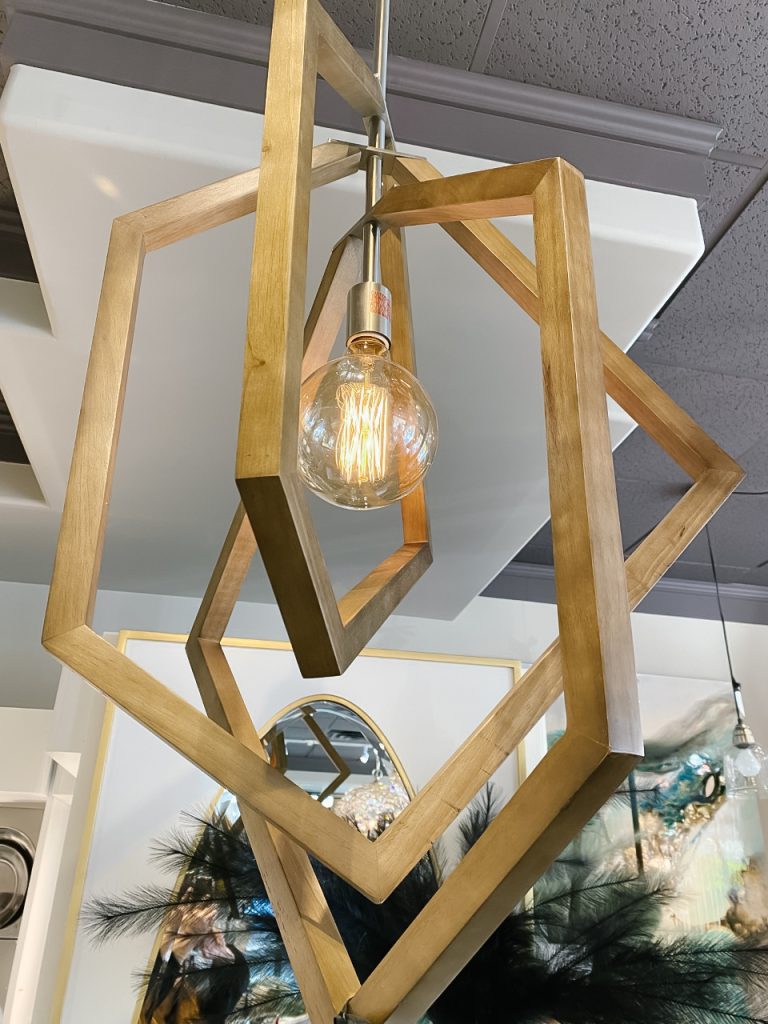 Table Lamps
We do specialize in tabletop decor afterall, so of course we have plenty of table lamps to choose from. Their placement can be a beautiful compliment to your other ambient lighting and when you dim those ceiling lights the light from your table lamps can be just the task light you need to read a good book or create that cozy warm and soft light you crave in the fall and winter. Put some consideration into your selections. The texture, tones and shape of your lamp bases can make a huge impact on the final look and feel of your space, as can the shape and size of the lamp shades.
This is a great lamp choice. It has an amazing pattern and texture, but it is still neutral so will fit in nicely with other natural tones or other colours. It has a stone or almost handmade pottery look.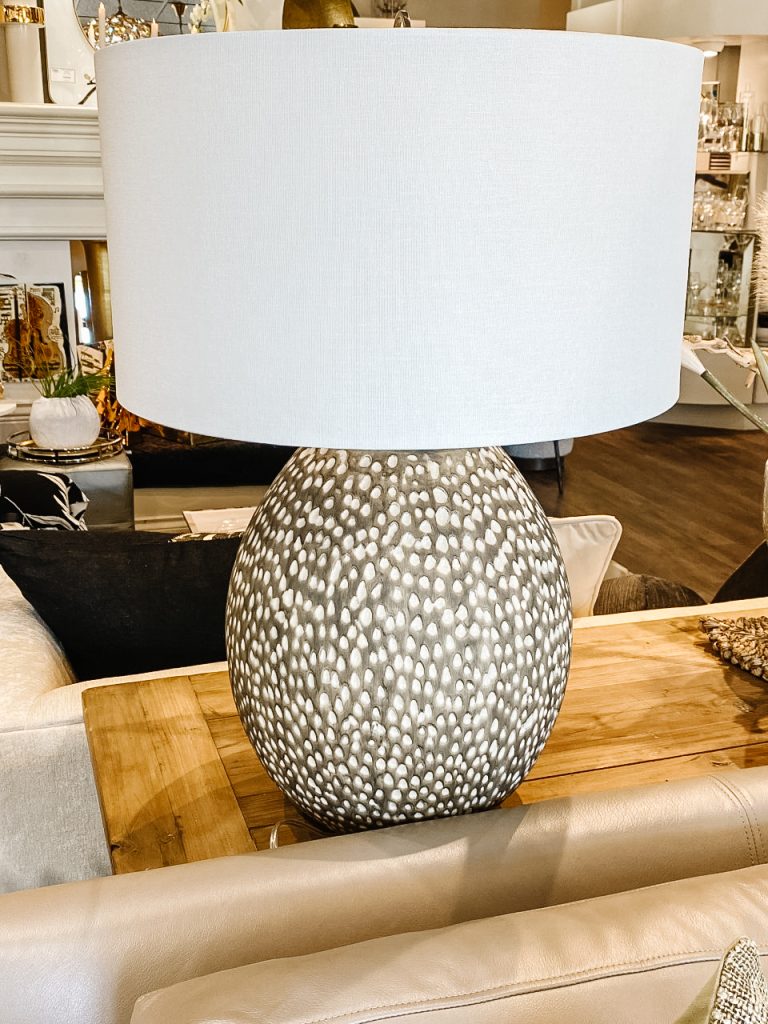 Aren't they gorgeous as a pair on this sofa/console table?!?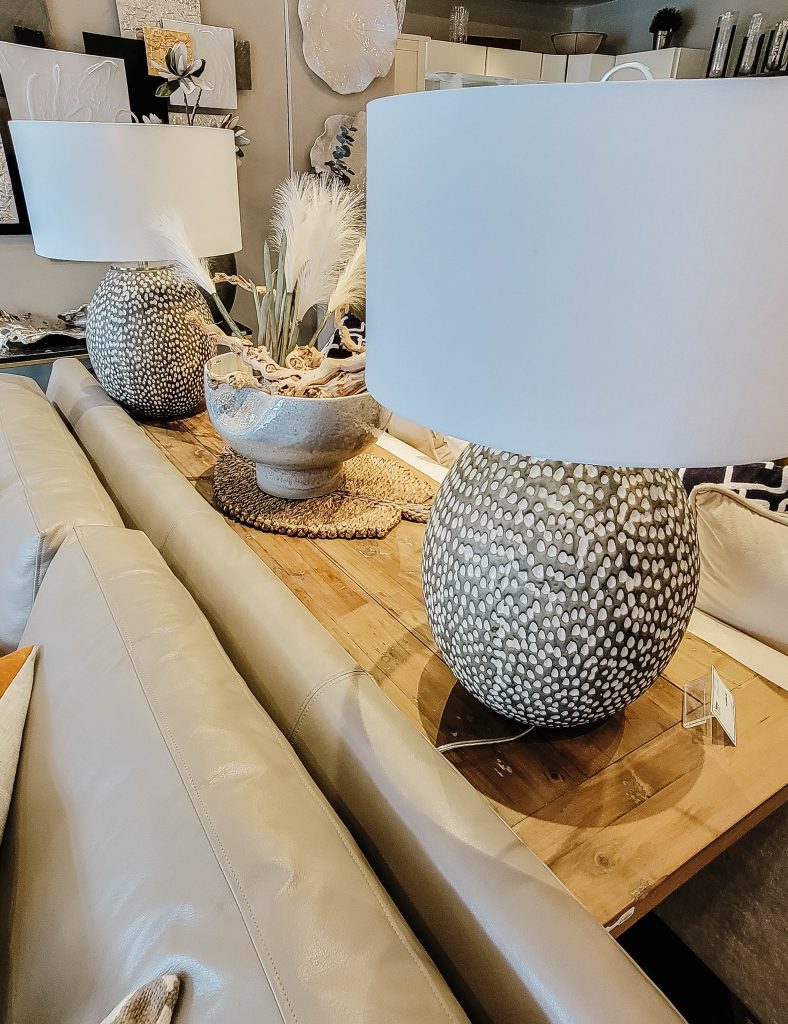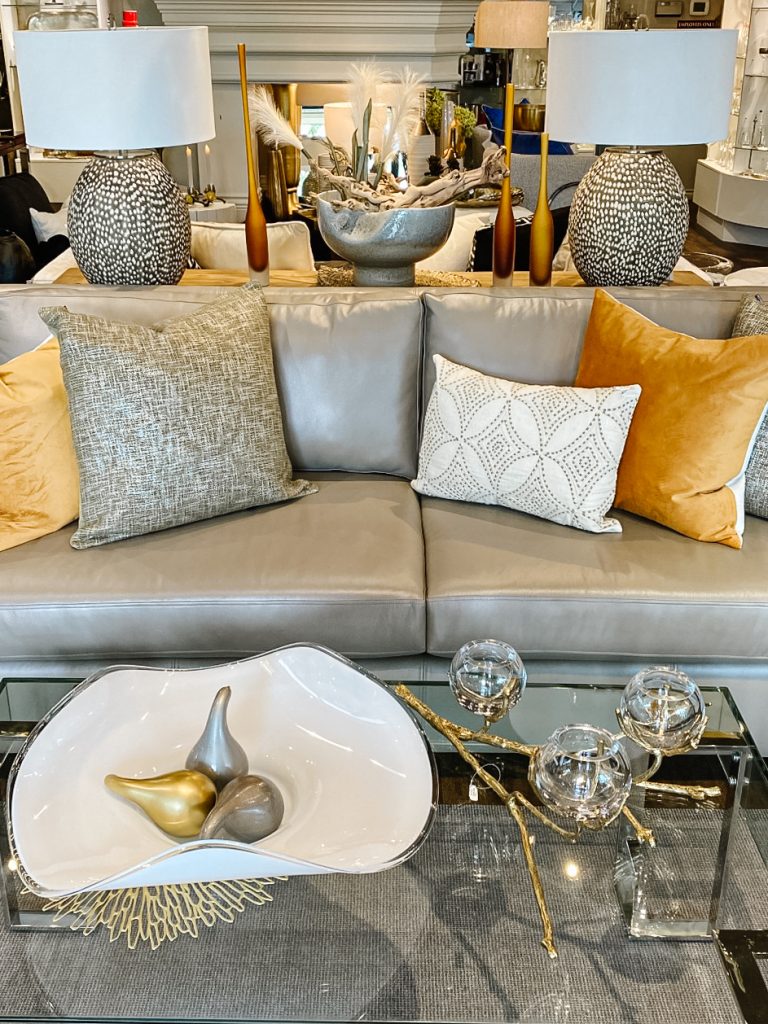 This table lamp also has a great texture, although it is more subtle. A lovely piece in a monochromatic grouping or could also work in a living room with contrasting black and white accents. We like the contrast here, of the matte stone look of the birds, with the more glazed surface of the lamp.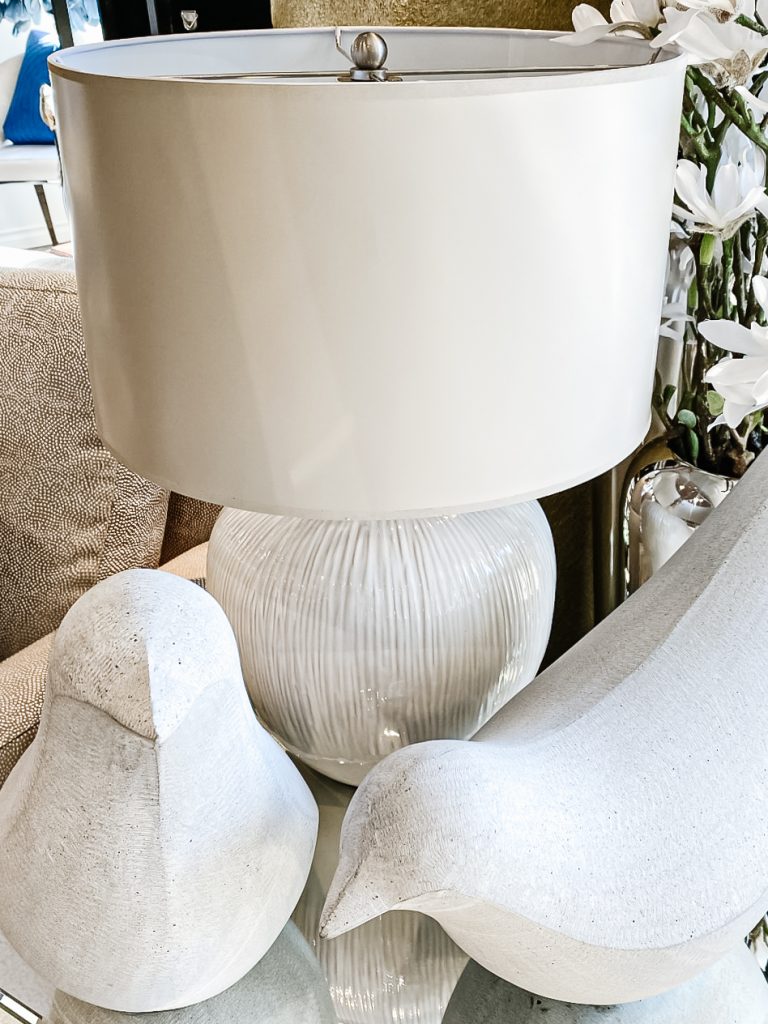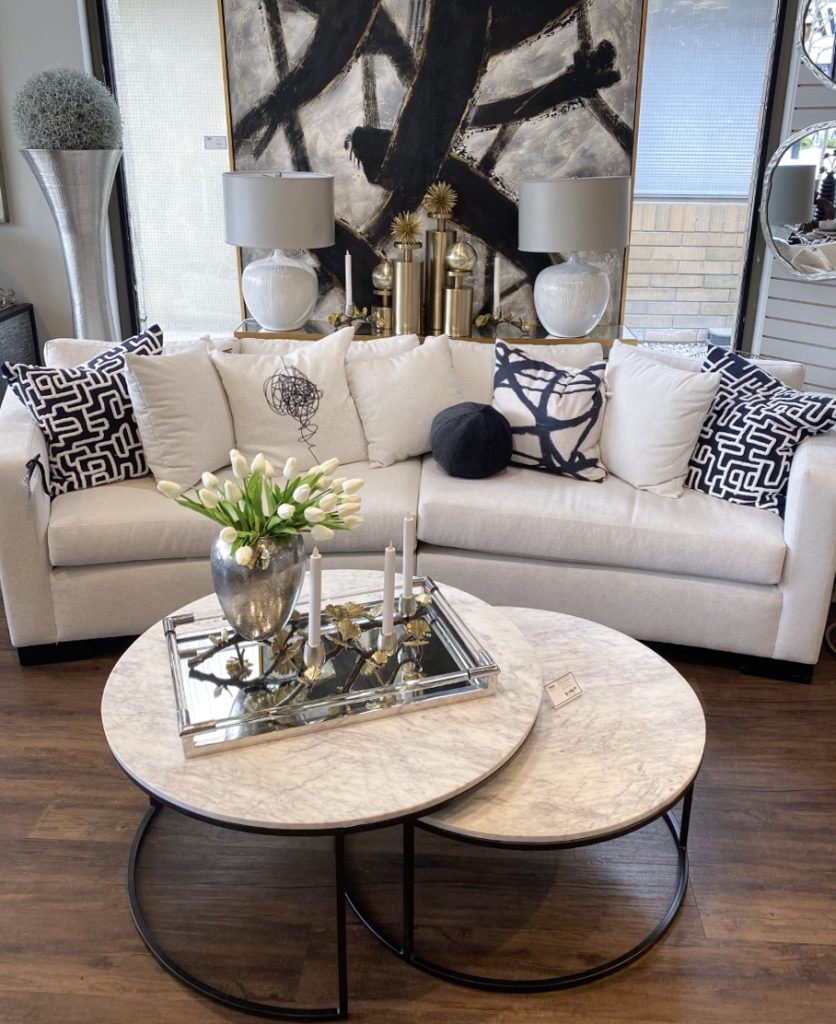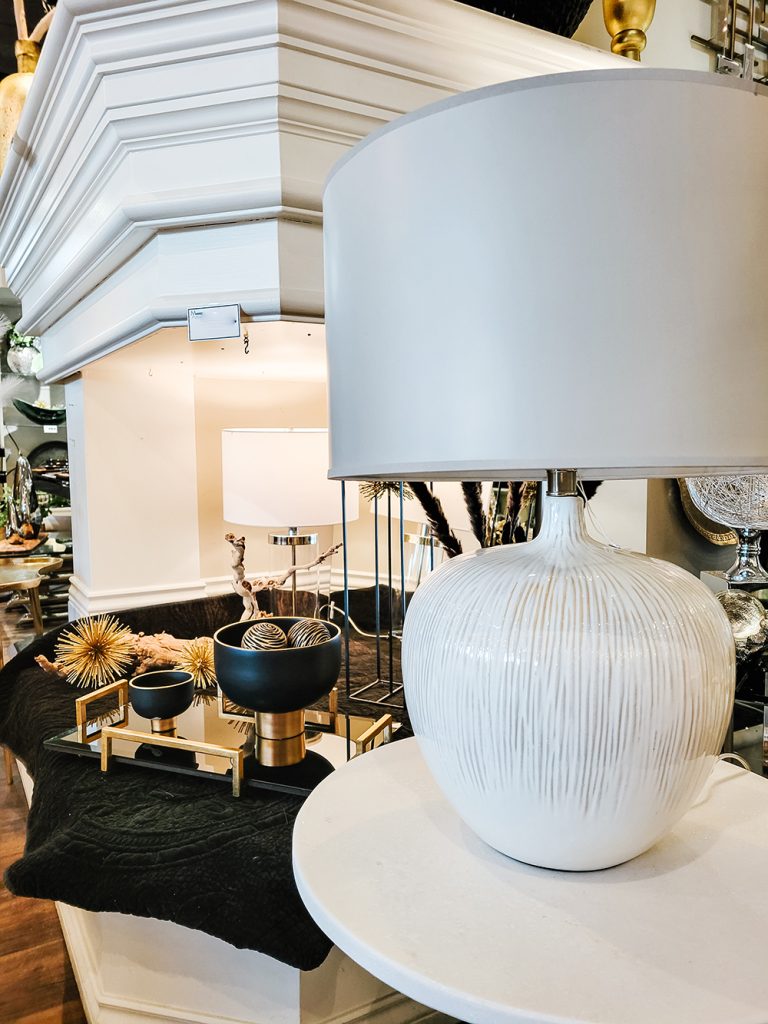 This is another great white lamp. The shaping is so unique and has a touch of gold at the base for an added bit of interest and a way to tie in those gold accents.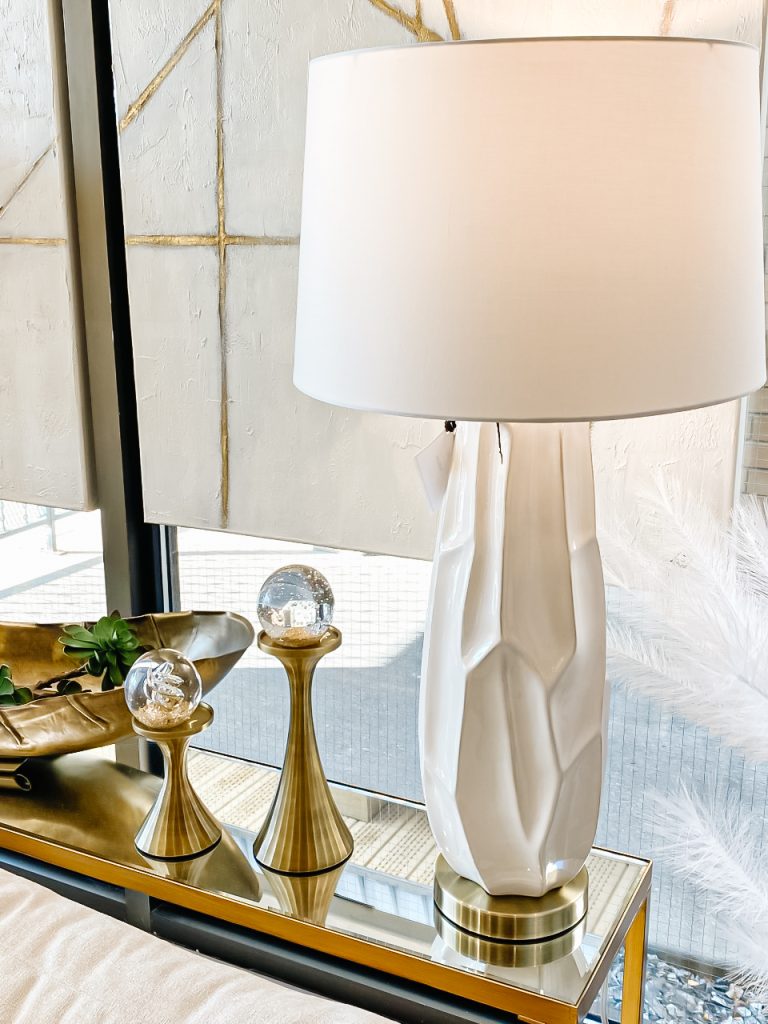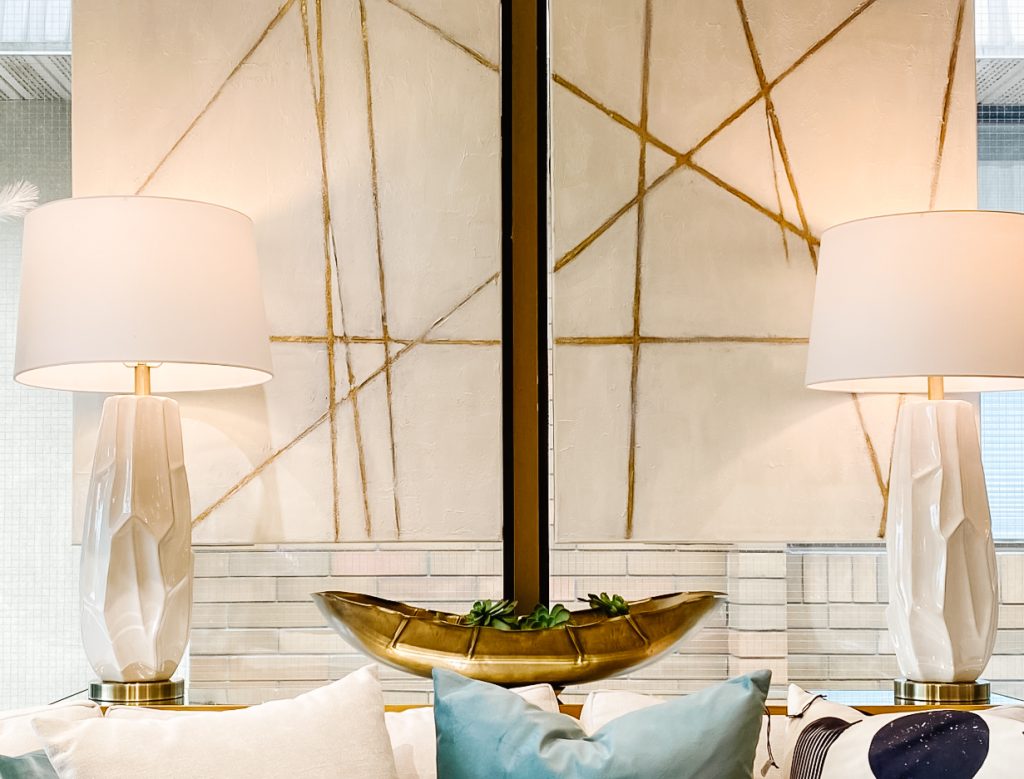 If you want all in on the gold then you will love this lamp. It has some great height and the chiseled shaping is striking.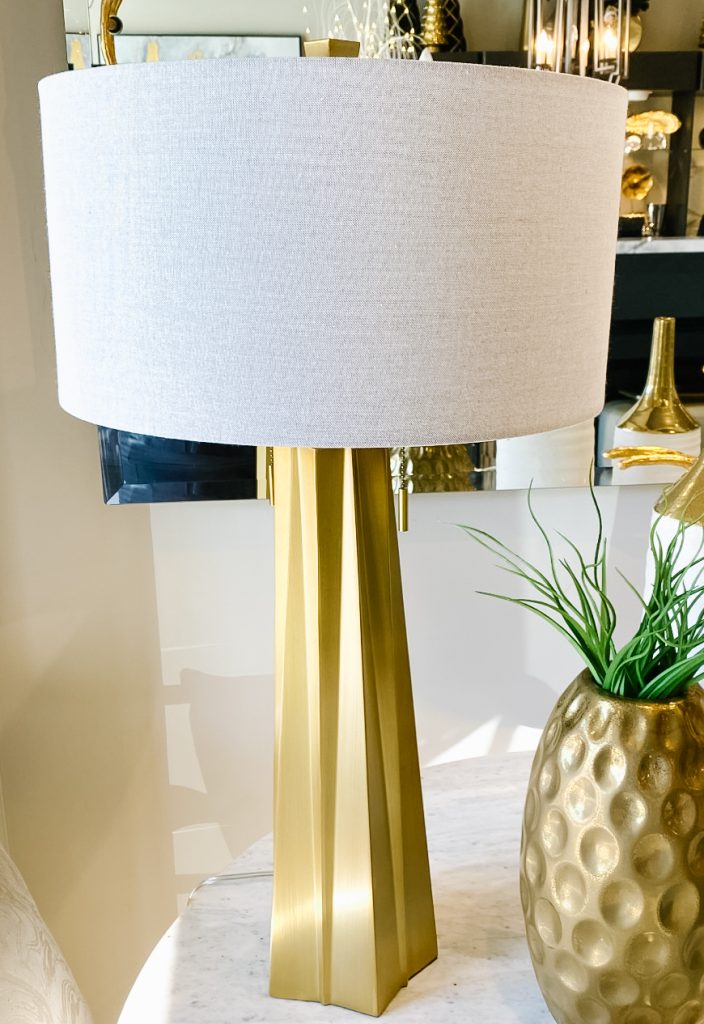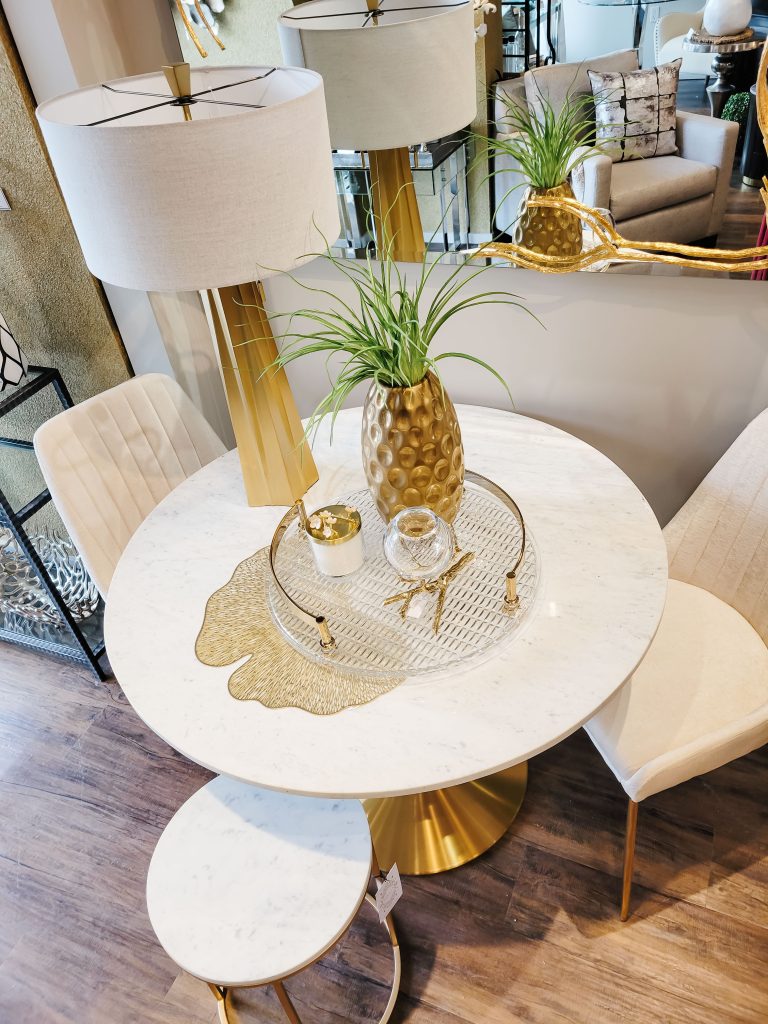 Hopefully we have inspired you to light things up with some beautiful lighting this fall and winter. Our decor and design experts can help you pull the perfect lighting combinations together and match them to your home decor style.