Our Top Gift Ideas
The countdown is on until Christmas and all those holiday events and gatherings. Are you armed with some gift ideas? We have you covered with lots of them and we are highlighting some of our favourites here.
1. Gold sunflower salad/dessert plates
We can't get enough of these gorgeous sunflower motif plates and the amazing dynamic texture and shape. Many of our clients feel the same, obviously, as we had to order more in. We featured them in the fall, but they would make a glistening splash to a holiday tabletop or when opened under the tree by a loved one.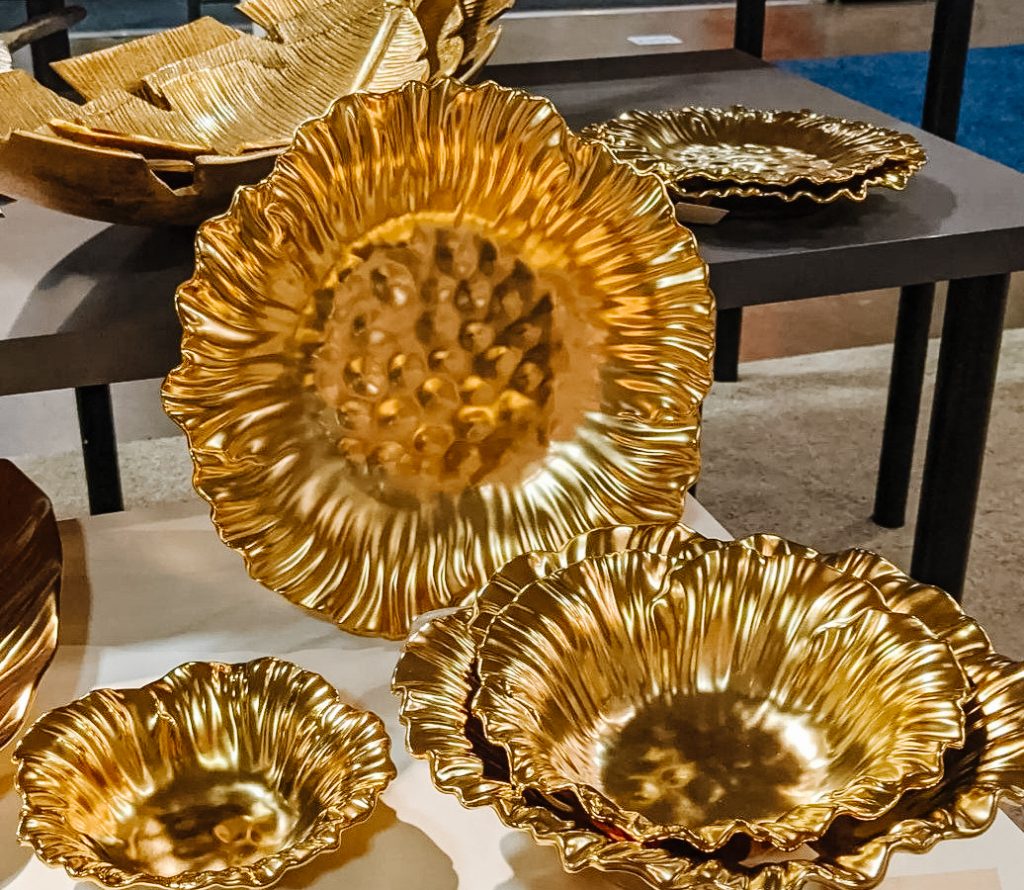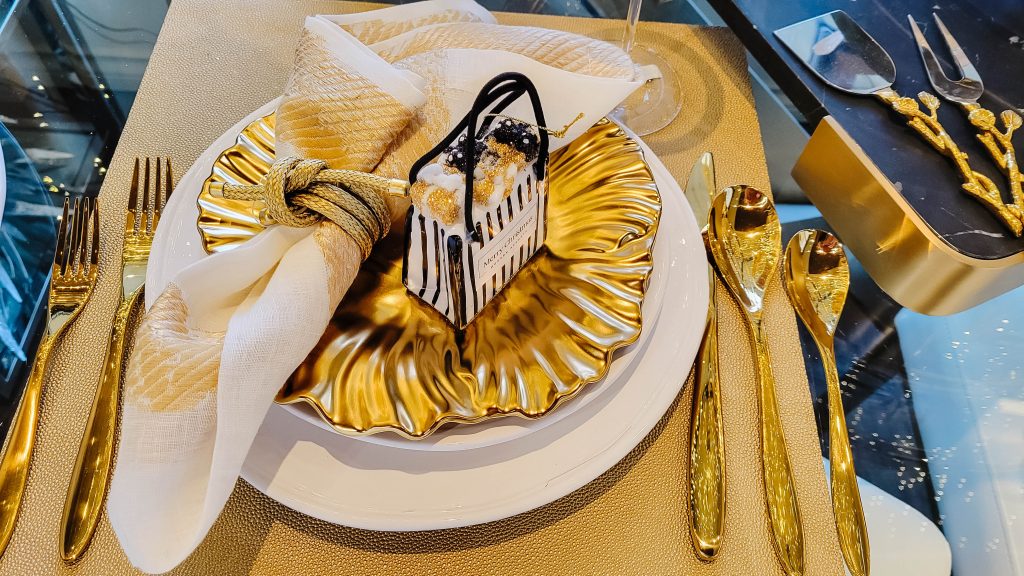 2. Beatriz Ball serving pieces
These pieces from Beatriz Ball are perfect if you have someone on your Christmas list that loves to entertain or that just simply loves beautiful things? You might even make these a gift for yourself. All these pieces are food safe so look forward to serving up your holiday meals or favourite appetizers on one of these platters, trays or bowls. These newly arrived pieces are made of a top quality, safe, easy-care friendly aluminum alloy. They are practical, as well as jaw-droppingly beautiful.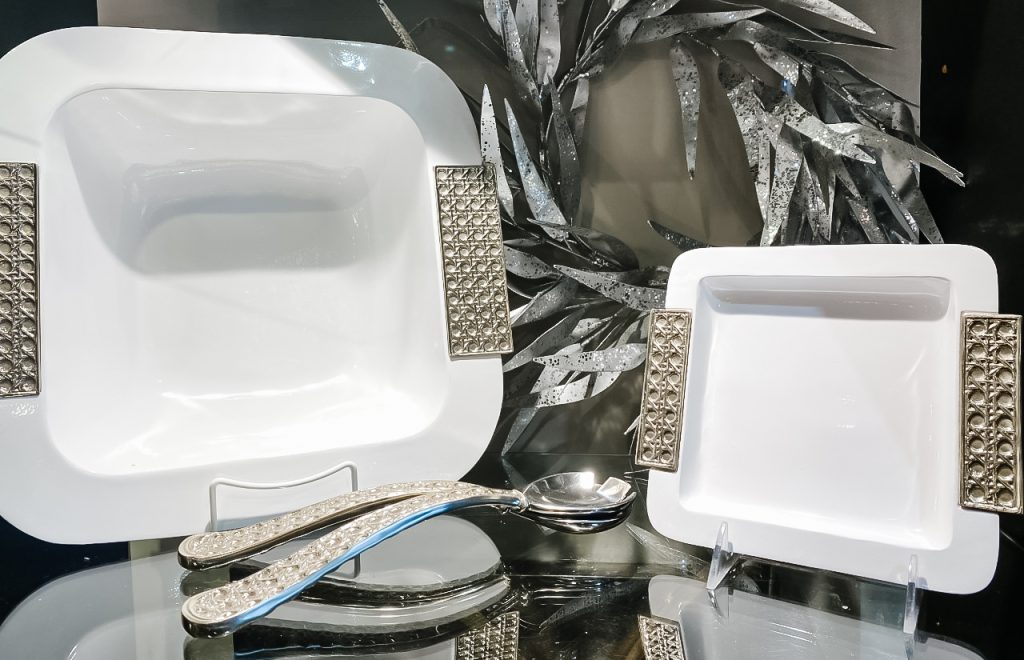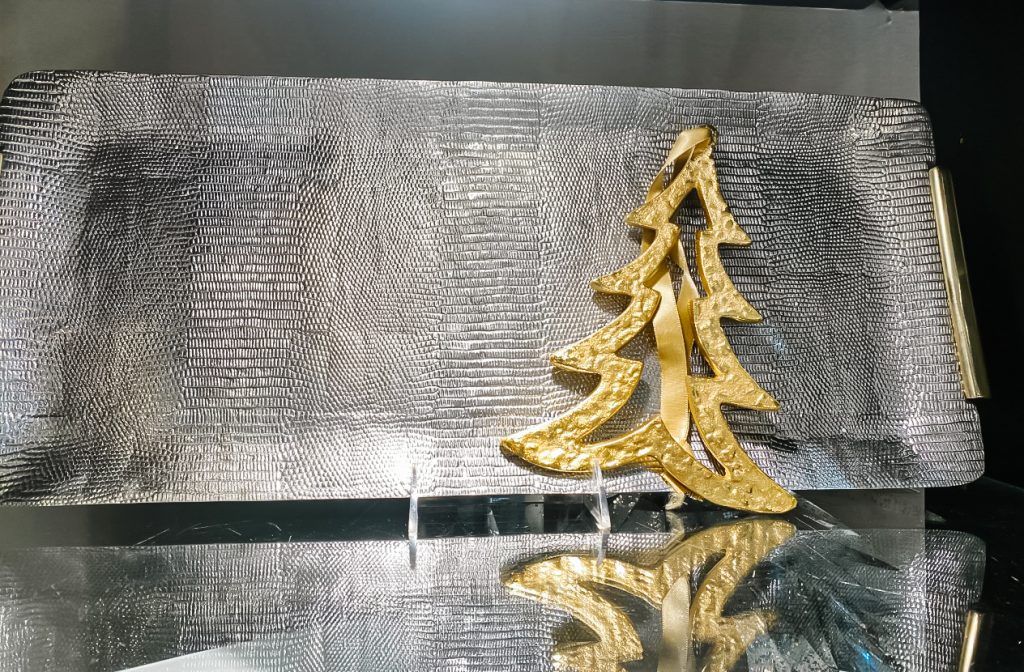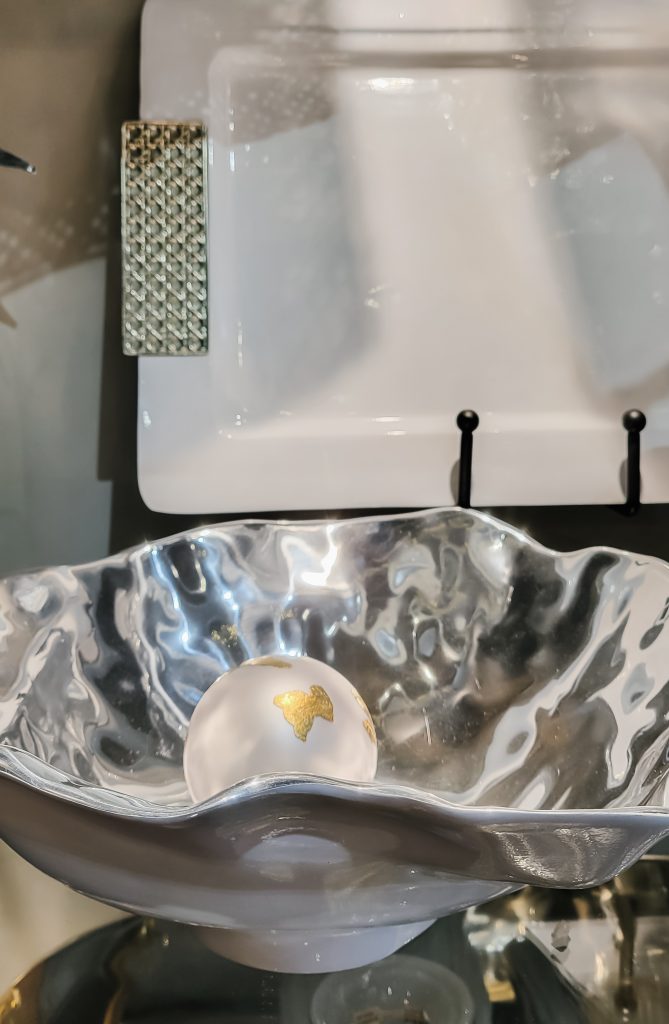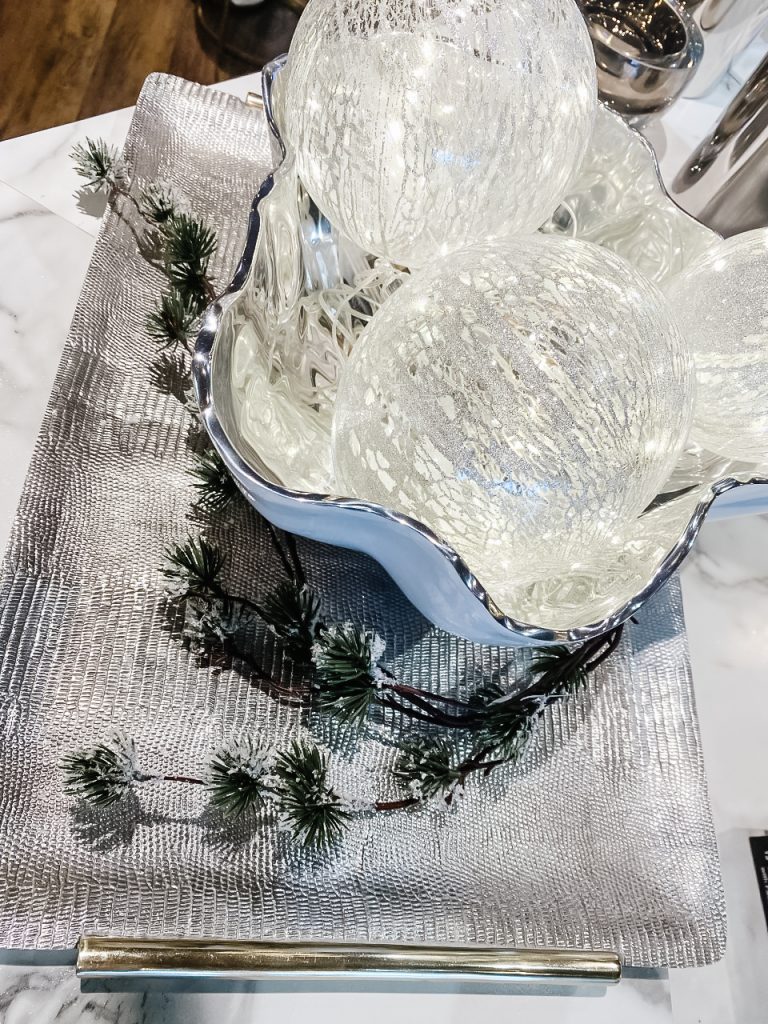 3. Decorative Christmas trees
The holiday season wouldn't be quite the same without some Christmas trees and why not spread the cheer of the season by gifting someone special some decorative trees. What a beautiful hostess gift, or something to give someone that you know loves to decorate for the holidays. We have several options depending on their favourite style.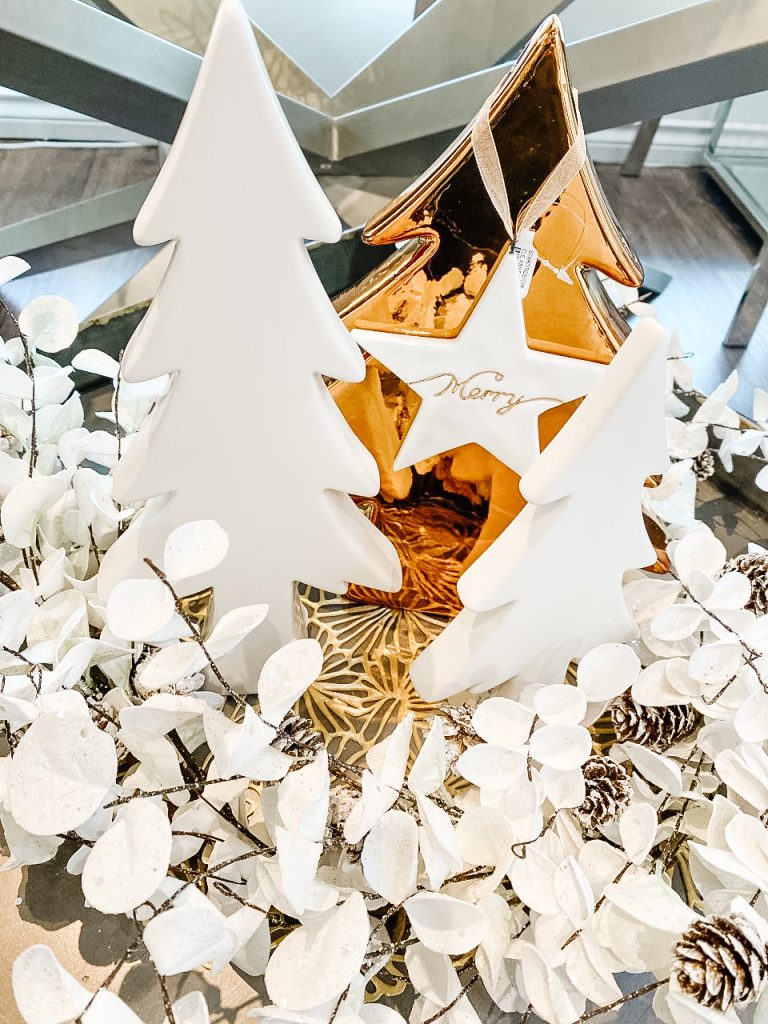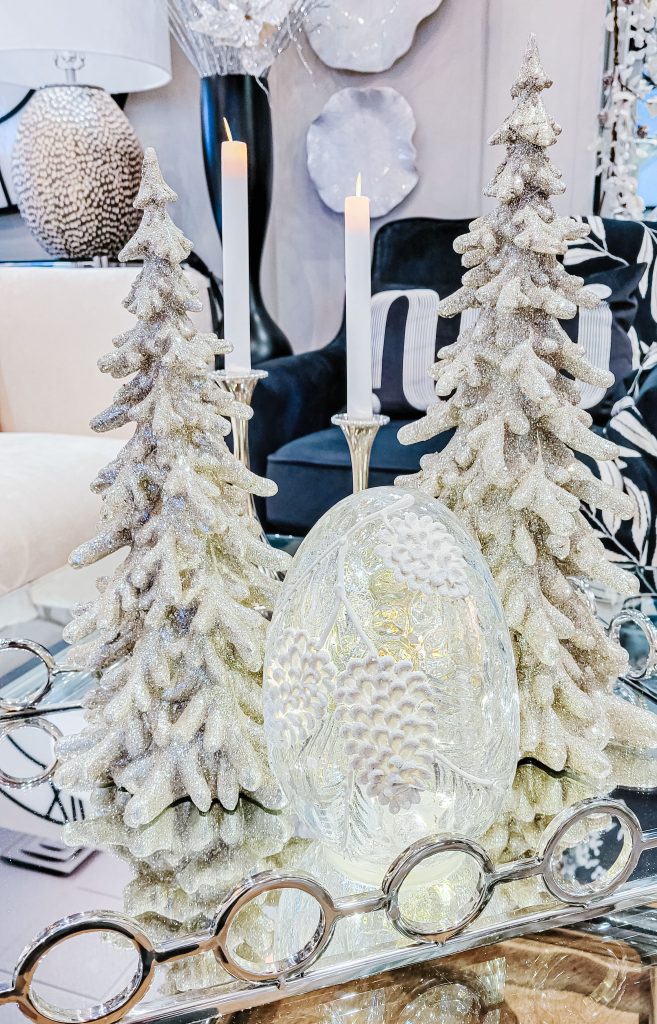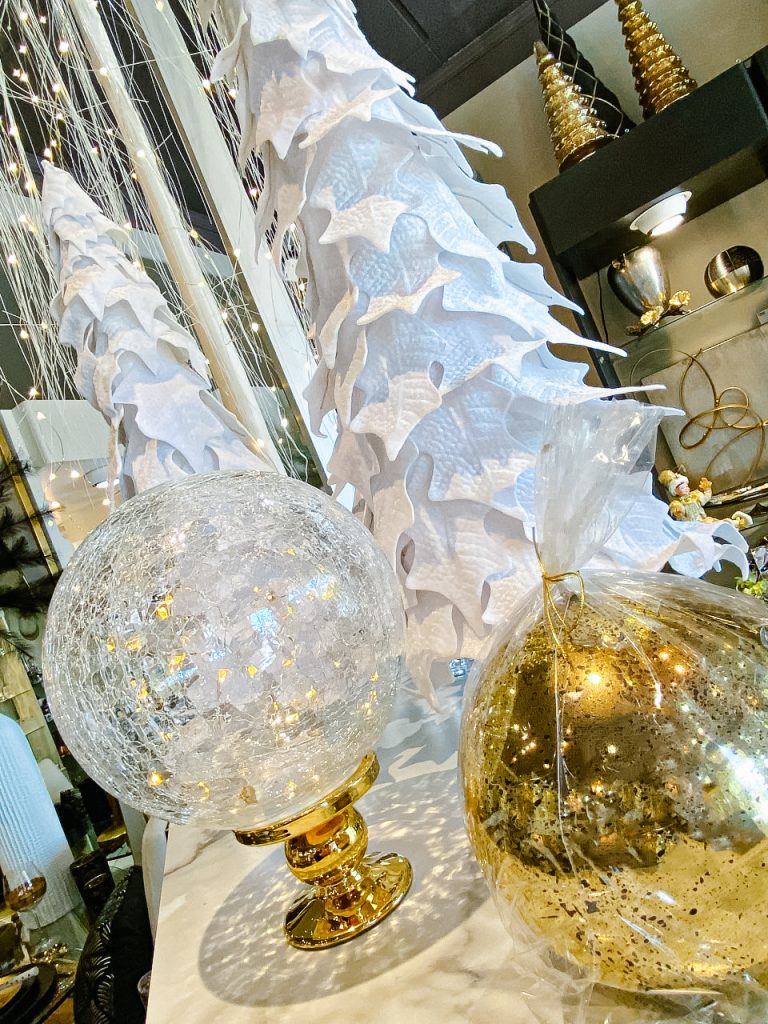 4. Glasses and barware
It is the season for celebrations and special toasts among friends and loved ones. Give the gift of a toast that will keep on giving with the gift of some beautiful glasses and barware. We have an extensive collection of various styles from the most elegant to more simple for everyday use. What's their favourite drink of choice? We have every kind of glass ie. wine, champagne, martini, oldfashions, highballs and more and then the decanters and carafes to go with them. We even have some beautiful bar carts too.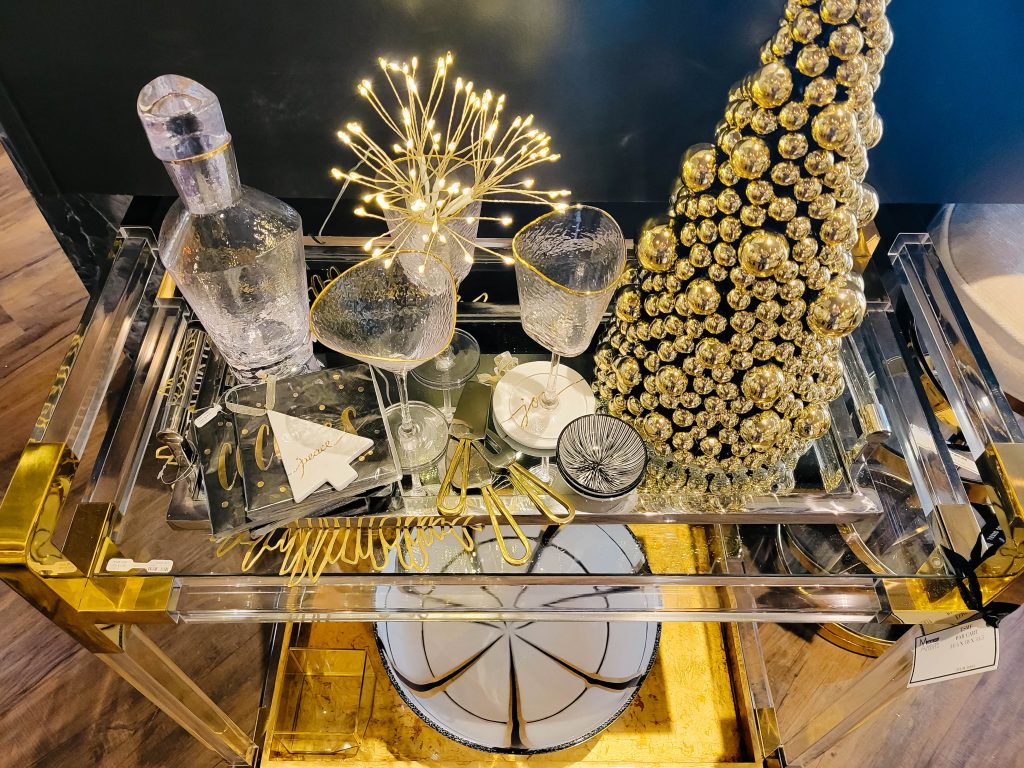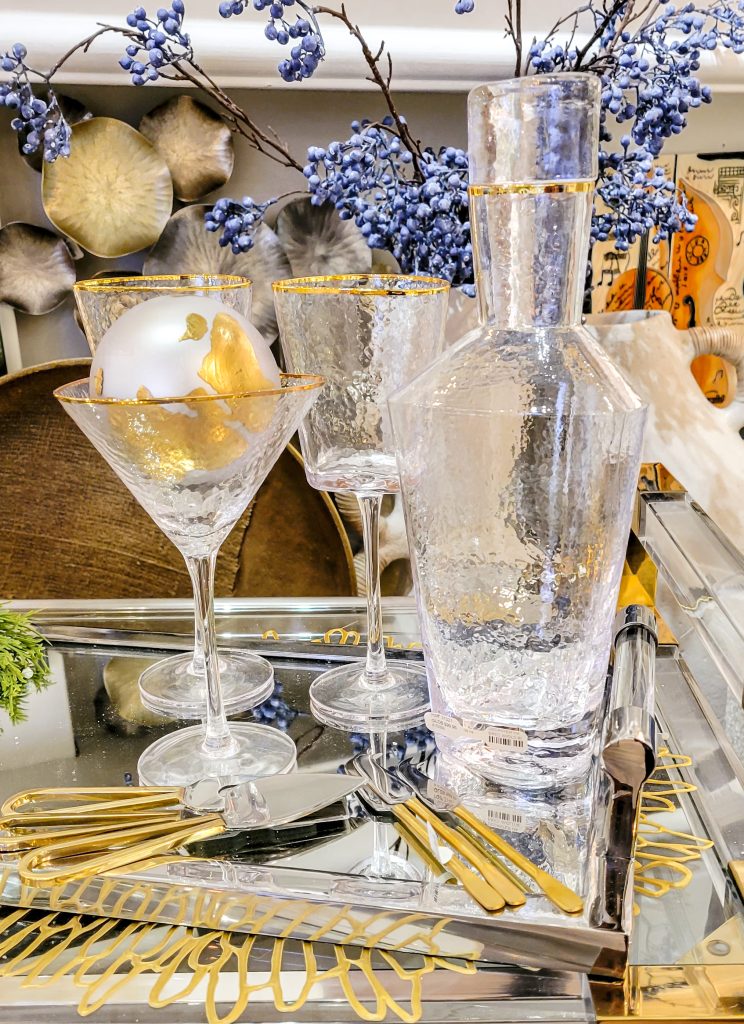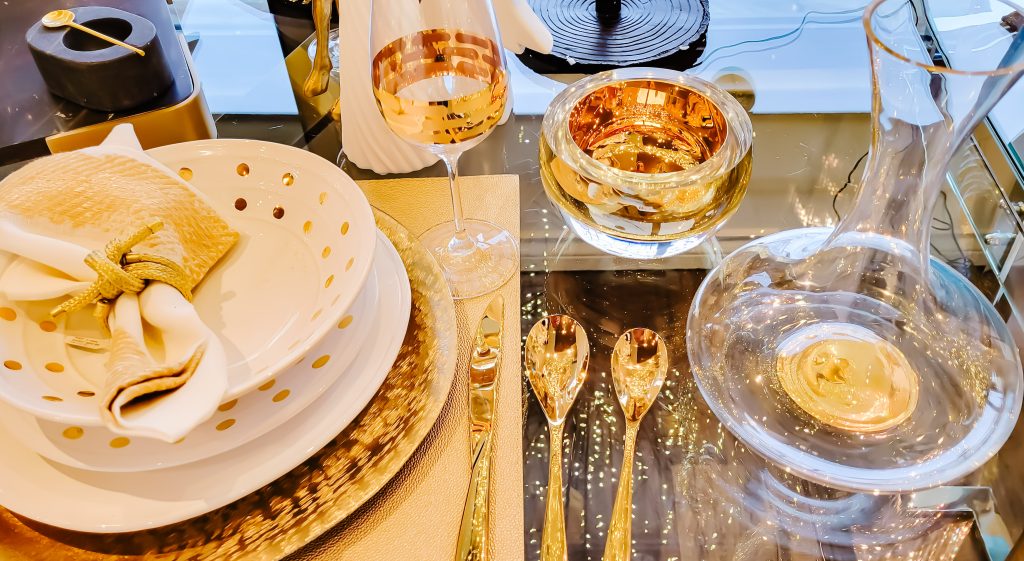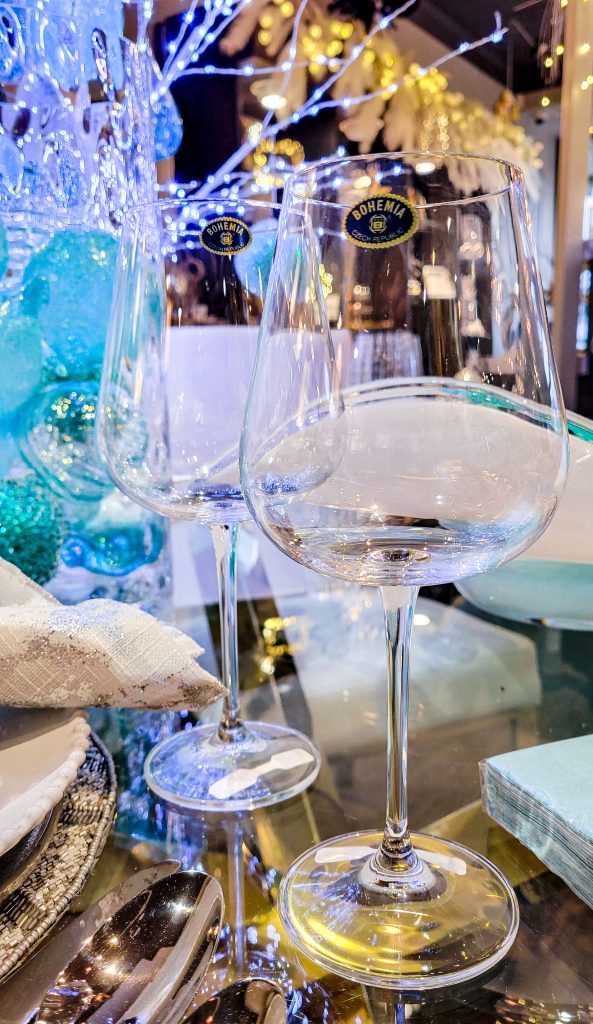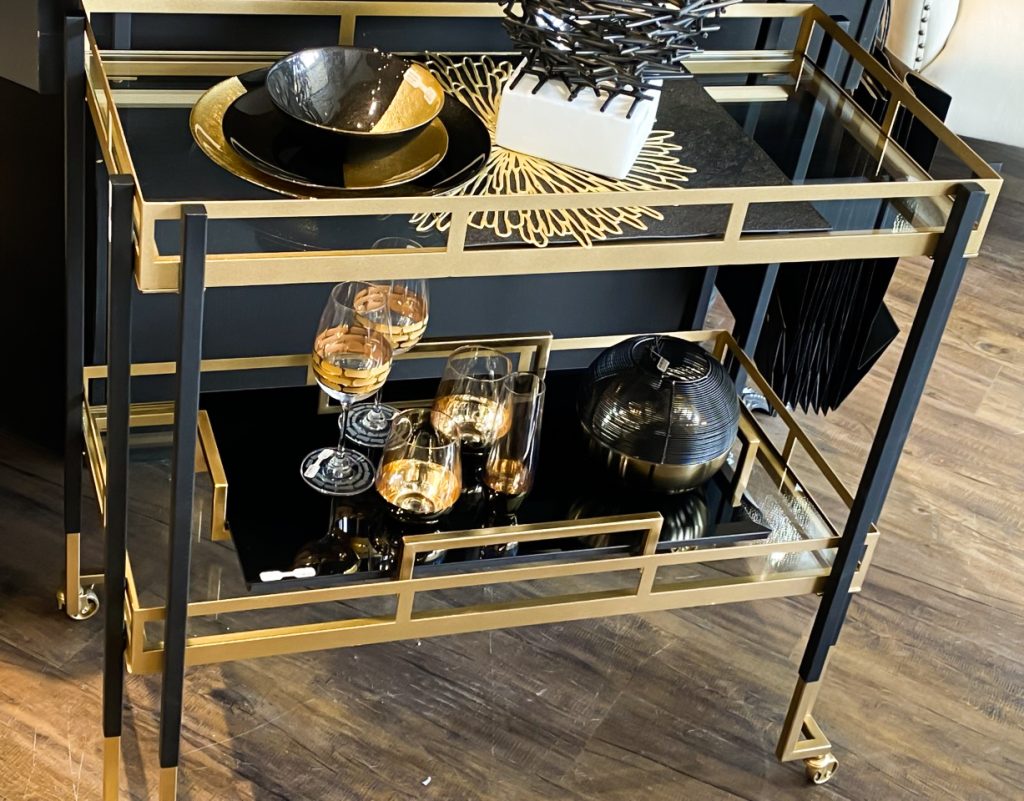 5. New Sofa
A new sofa would be an amazing gift for your home. Feel at home for the holidays on this gorgeous curved sofa. We love that it is such a beautiful neutral so you can style it for the holidays and then change it up easily with different throw pillow. Oh there is another gift idea. We know there are plenty of throw pillow addicts out there! What we really love about this gift is that you won't even have to wait for it. We know that it has been a challenge to secure home furnishings lately without a long wait, but this one, as well as most of our other furniture pieces, can be delivered right away so you will have them well in time for Christmas morning.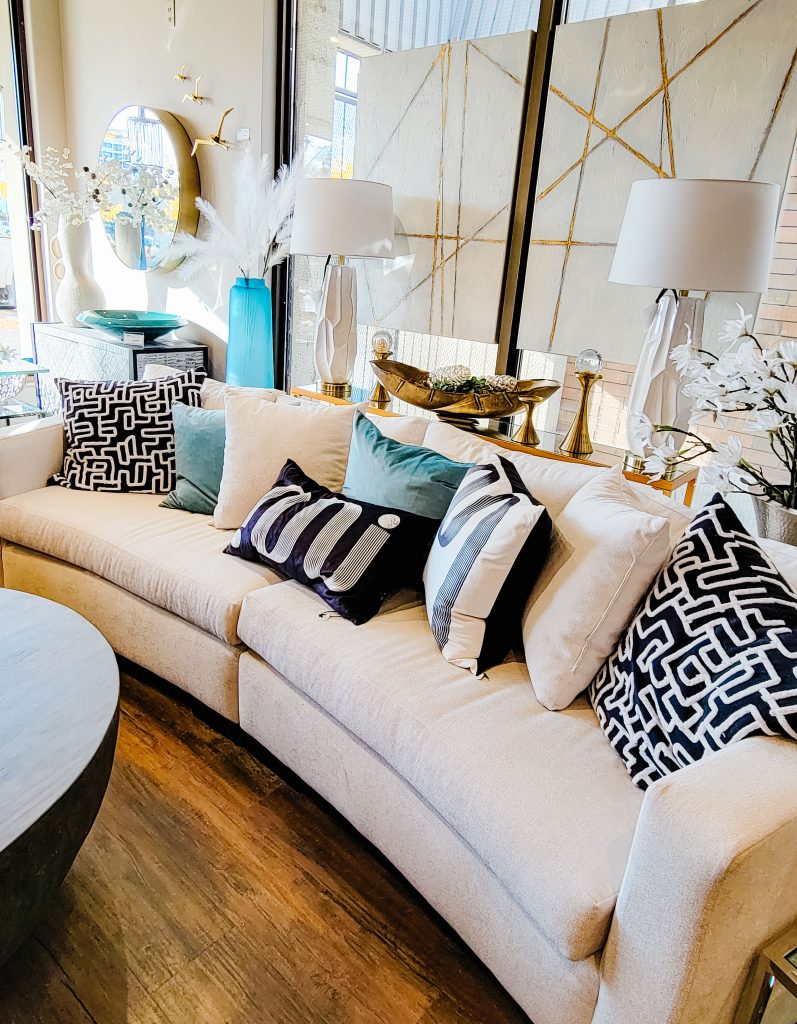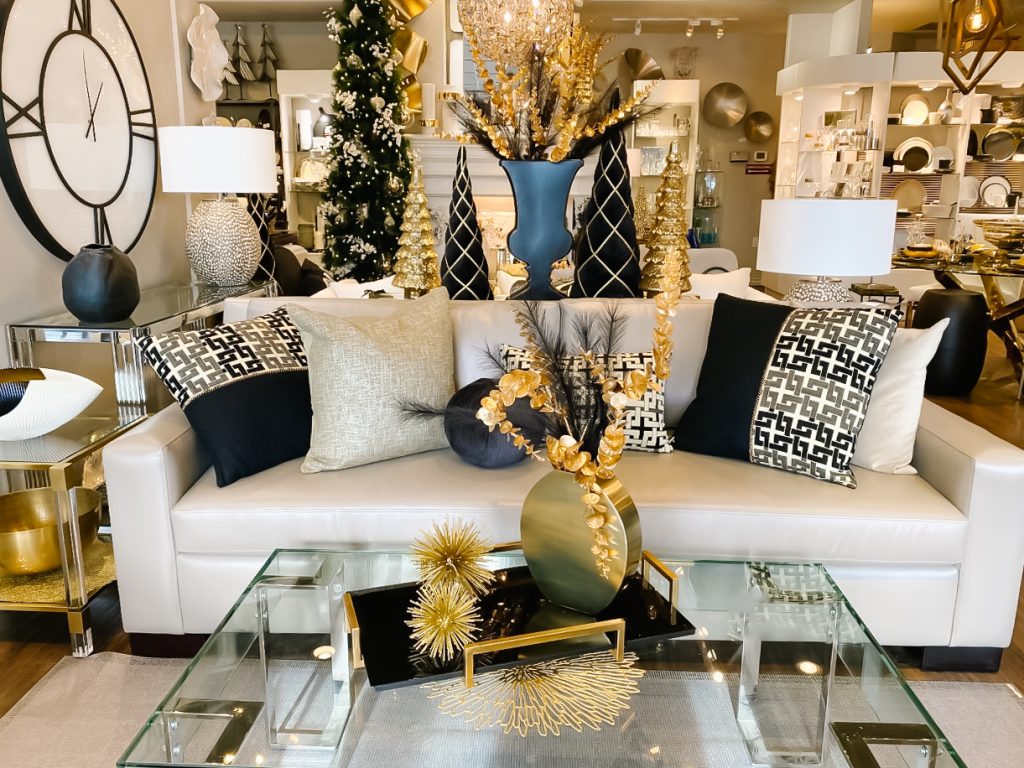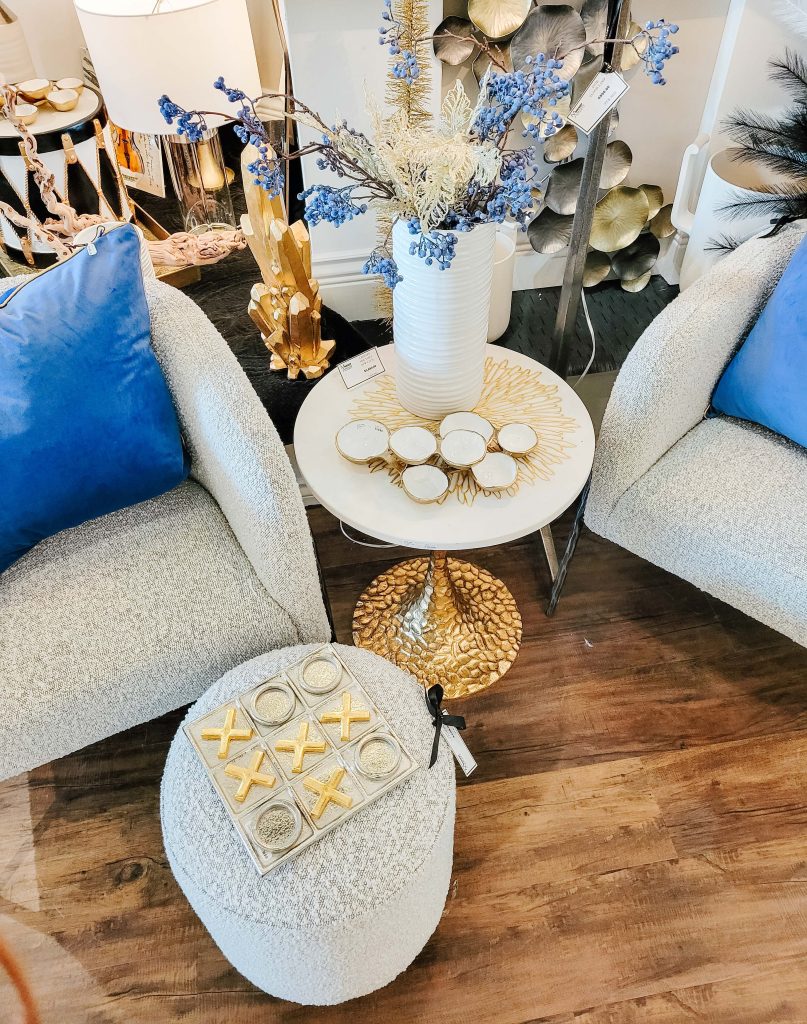 6. Hand crafted light glass nightlights
Are you on the hunt for a little something nice for a good friend, a teacher or someone who has been important to you this year? These nightlights are so beautiful with their bright colours and handpainted winter scenes. How festive!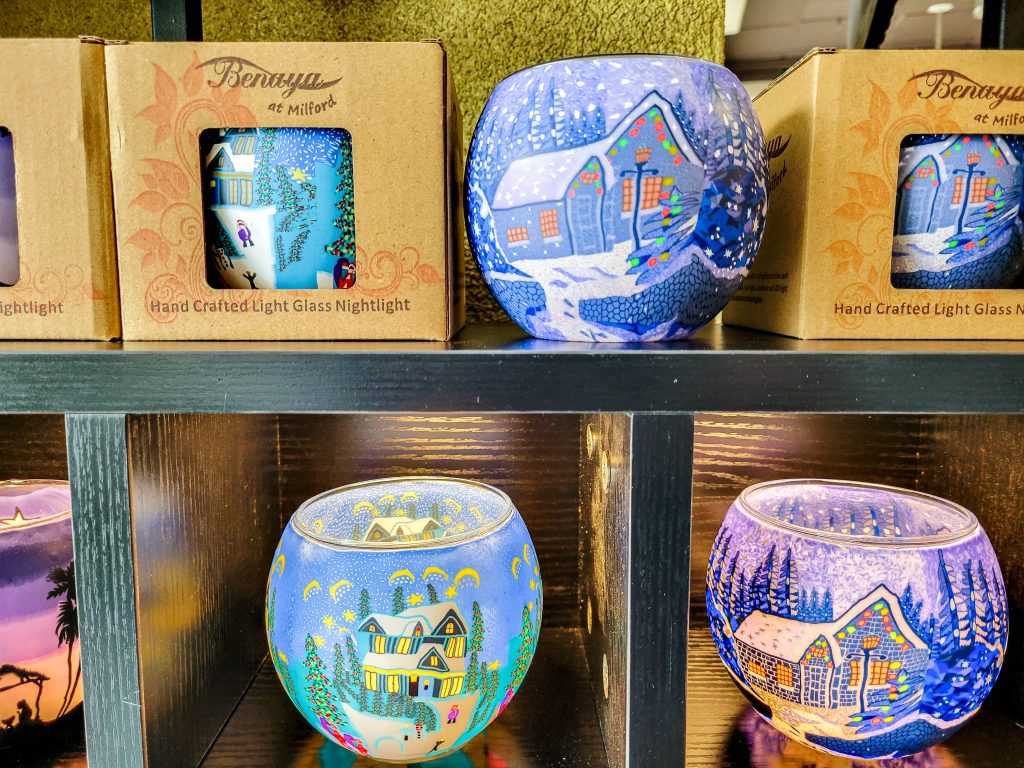 7. Candles
Speaking of smaller gifts. You can't go wrong with a beautiful scented candle and these ones are stunning with the gold accents and beautiful packaging. An elegant stocking stuffer perhaps, or a lovely addition to a gift basket. Select your favourite scent, spiced chair or sequoia fir.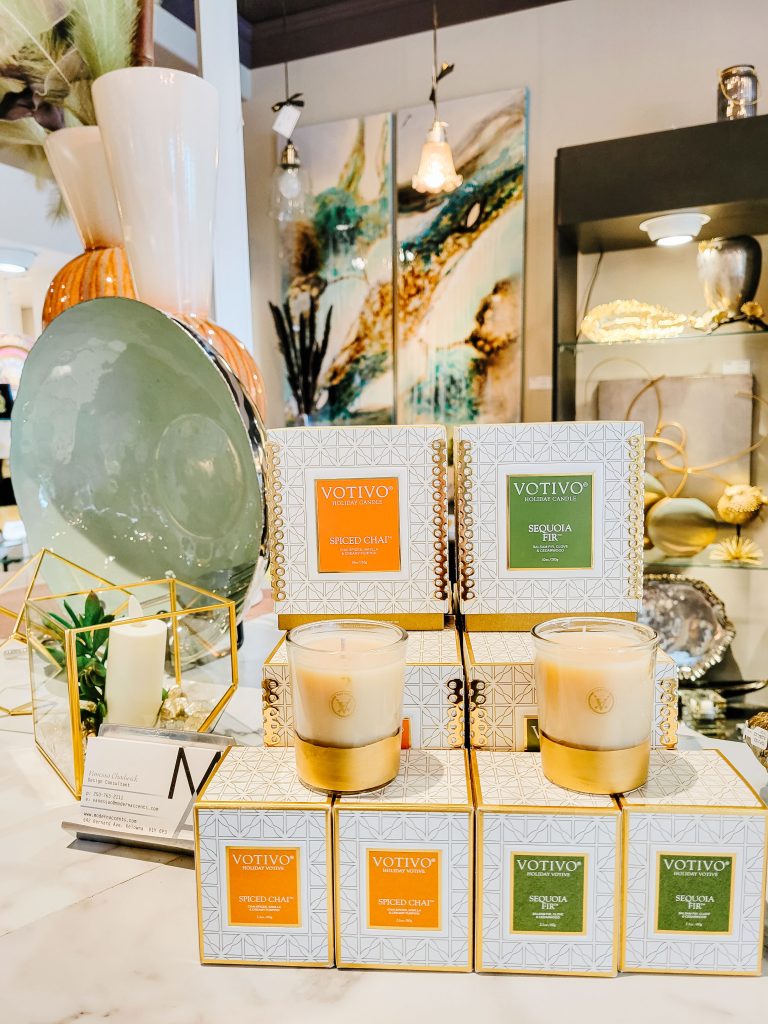 We also have a variety of other candles and candleholders to light up your holiday season.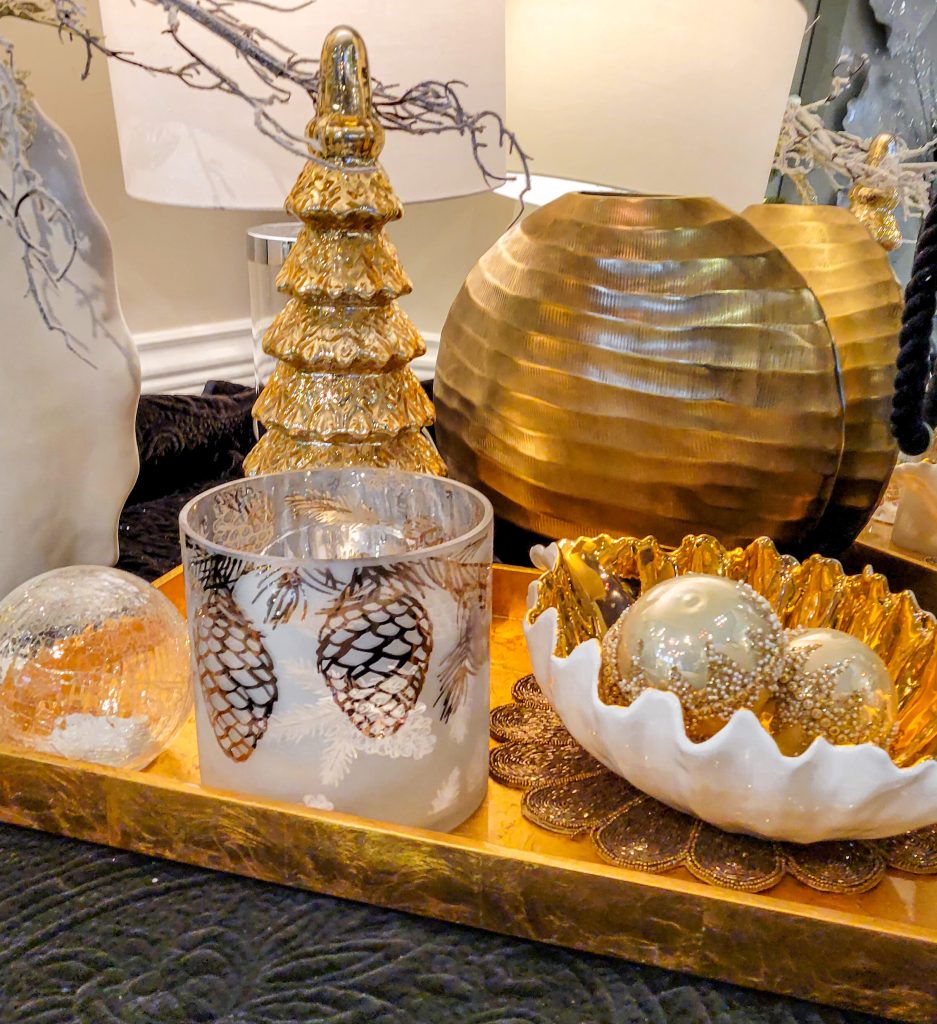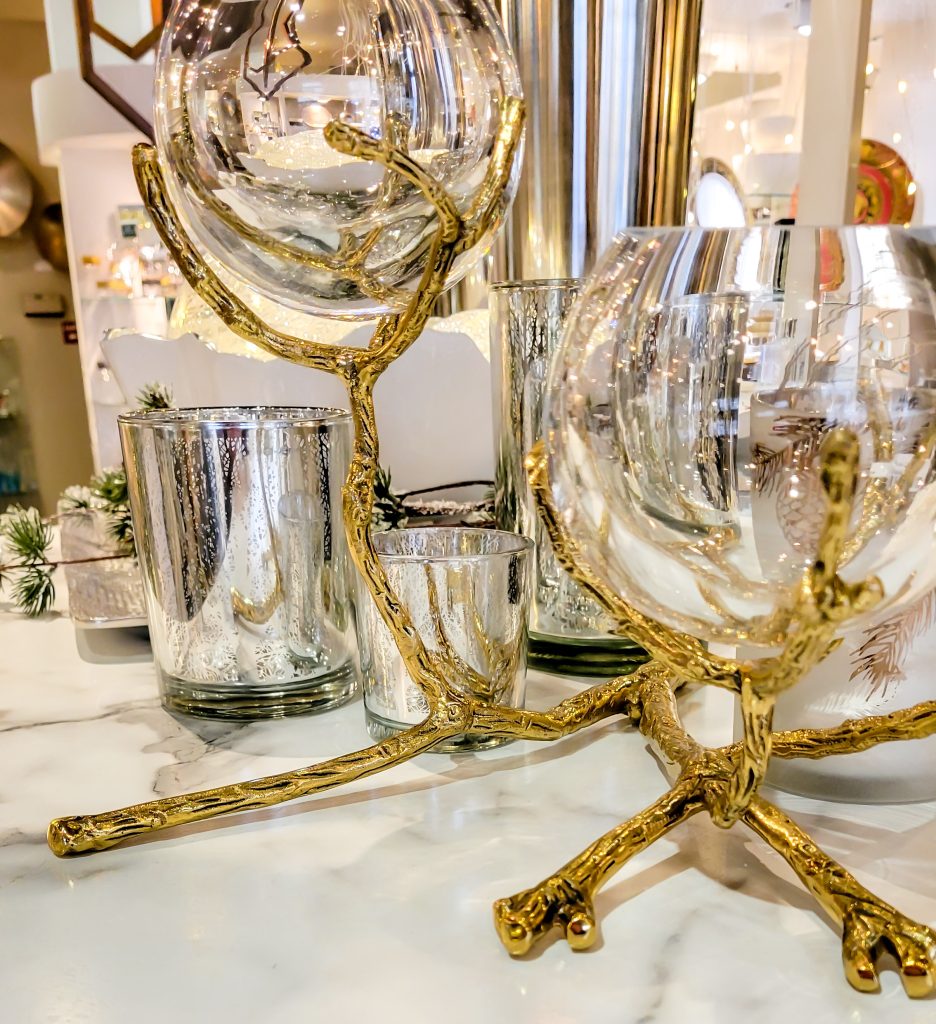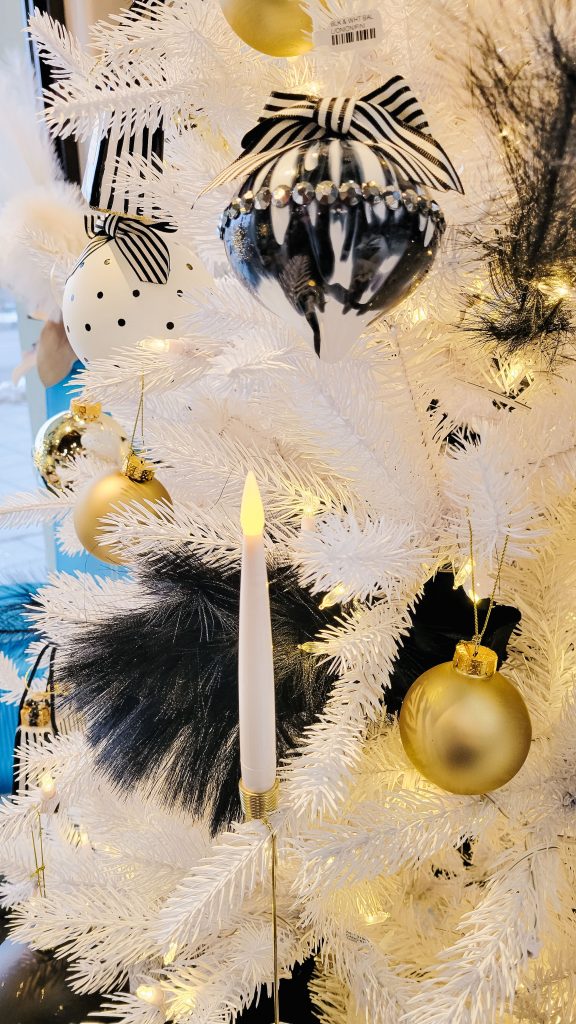 8. Michael Aram giftware
We couldn't write a gift idea list without mentioning one of our favourite designers Michael Aram. Many of you are already familiar with his work and for those who aren't, here is a quick introduction. This may even be a reminder for you to add a piece to your own wish list if you are already a collector. His pieces are so amazingly unique and often draw their inspiration from nature. Select from an array of beautiful pieces including picture frames, candles, candleholders, vases and even dinnerware and napkin holders.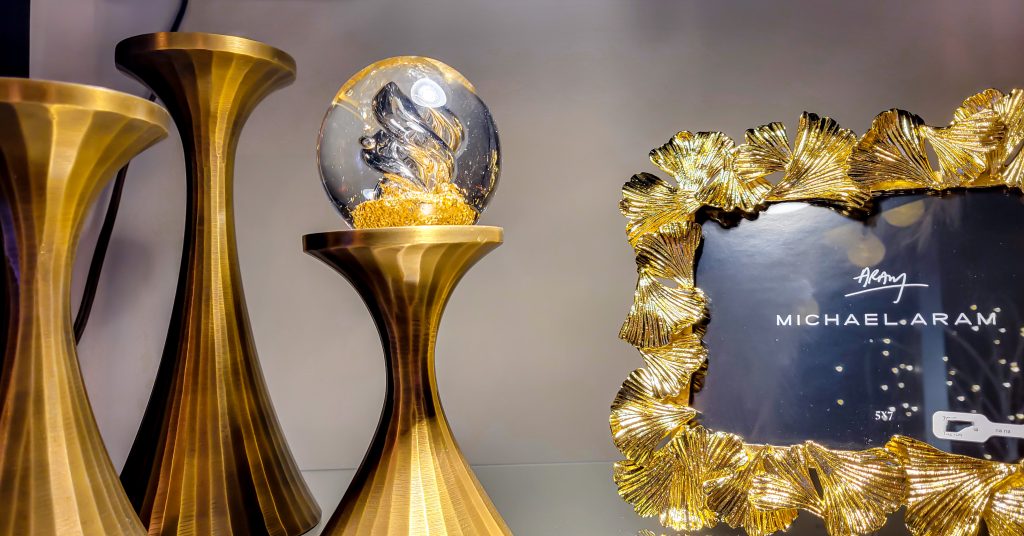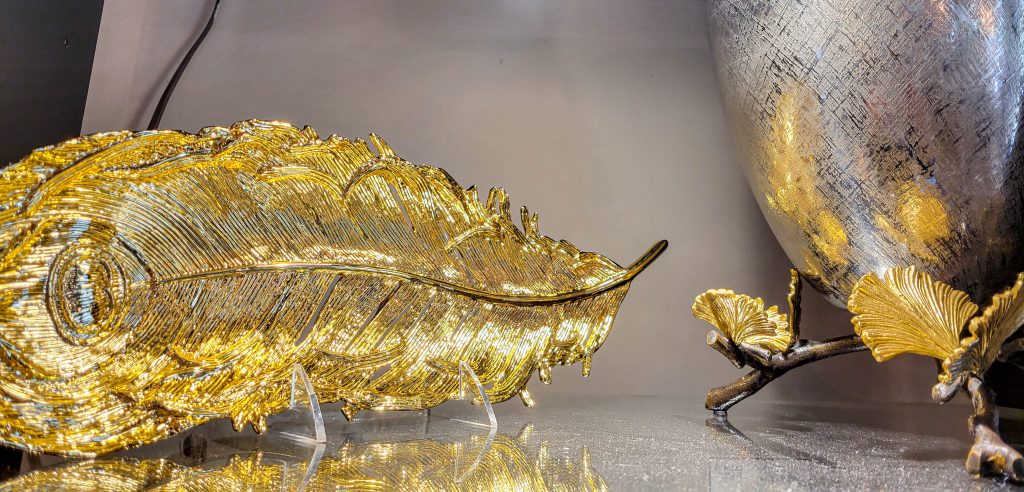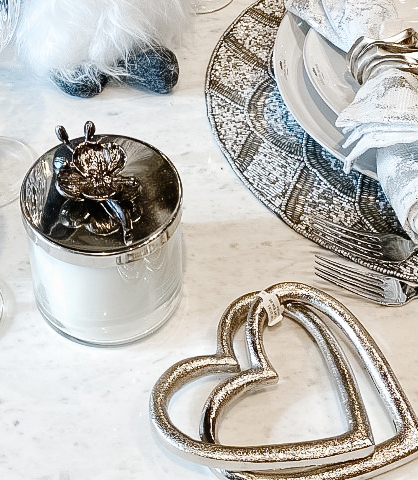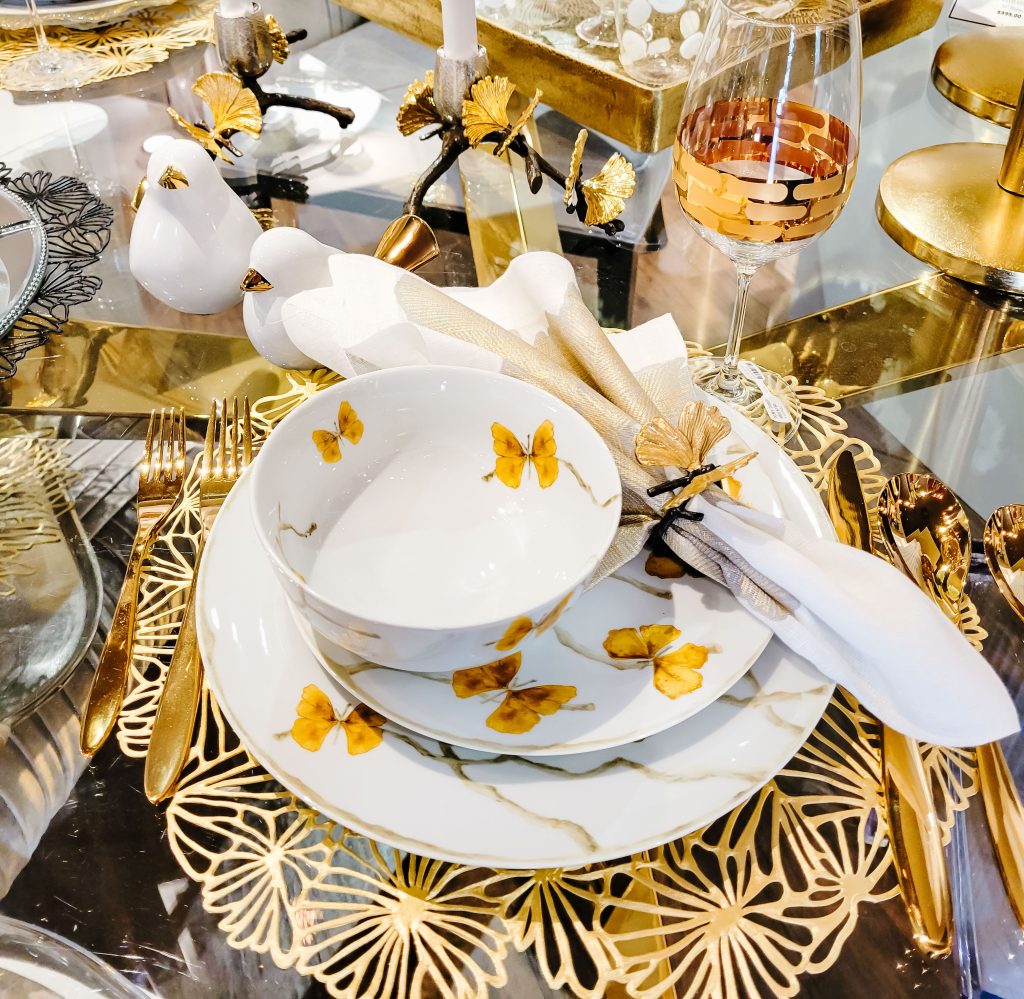 9. Ornaments
Do you have a tradition of gifting a special new ornament to someone special every year? Well we have some exquisite ones to choose from as well as some that are just for fun. Consider selecting some as a takeaway for your guests at a special holiday dinner or to take to a friend as it just suits them.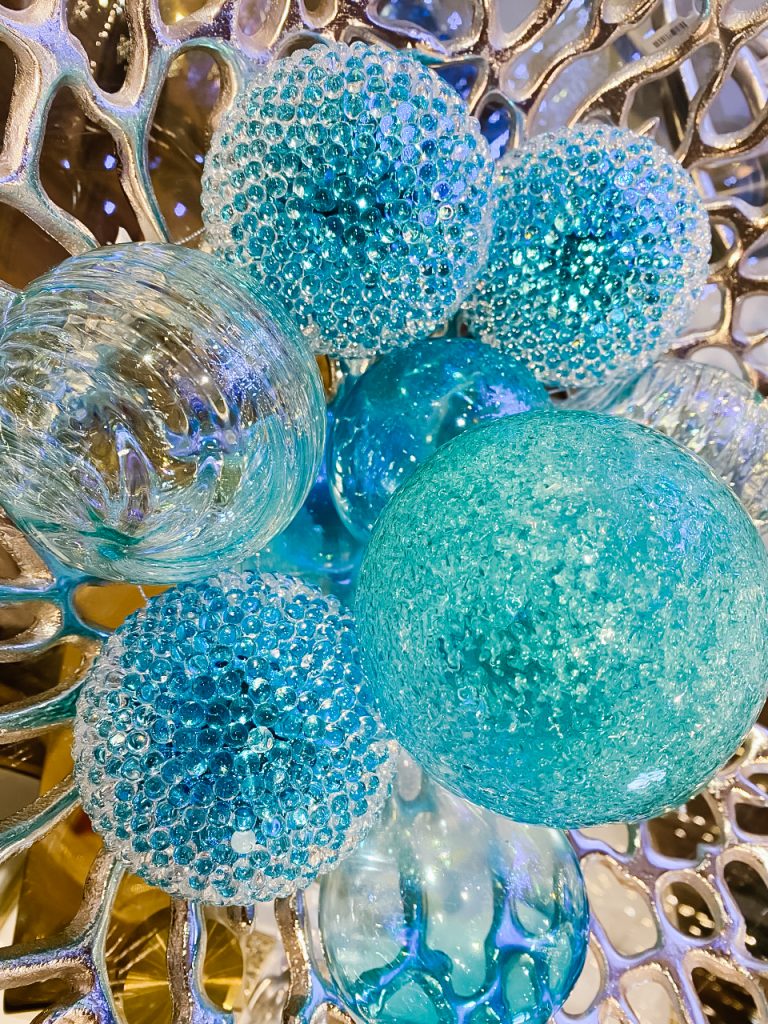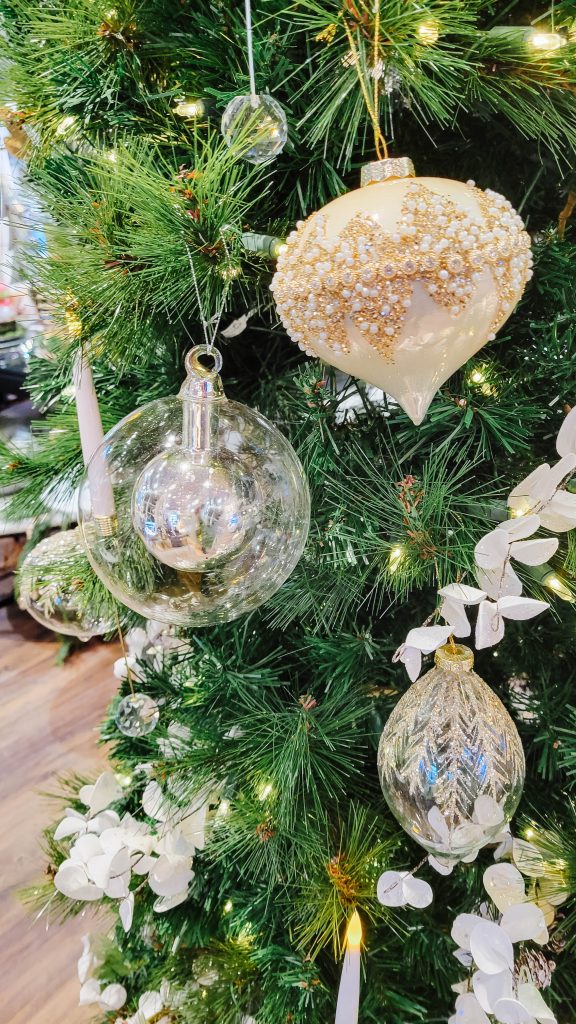 Yes that is a cute little vintage chairlift with skis. So fun!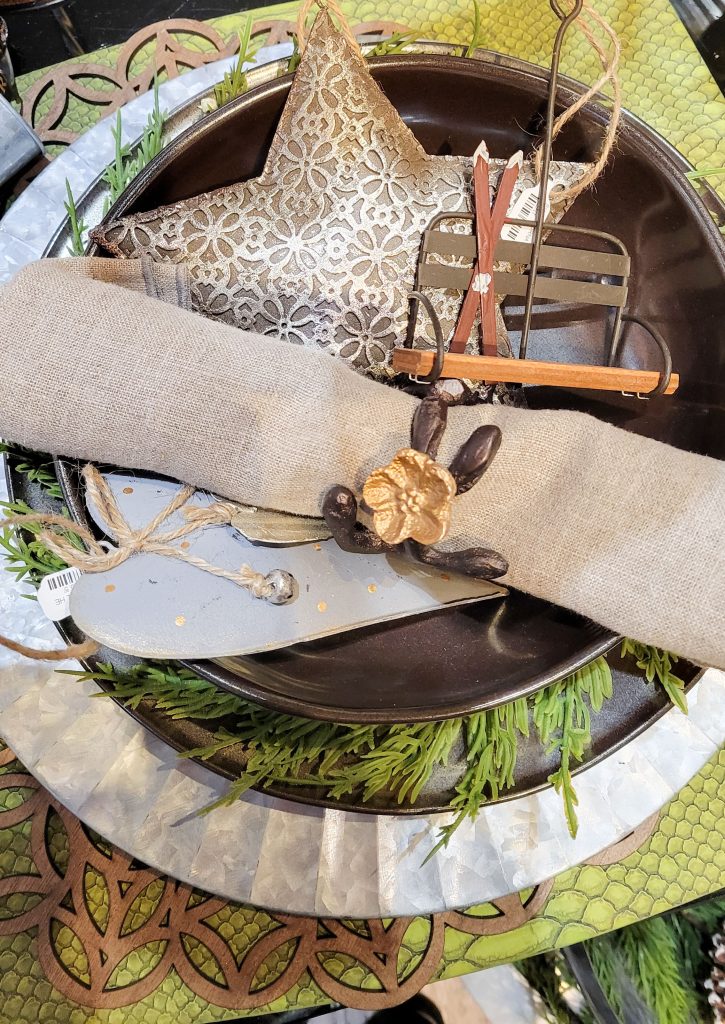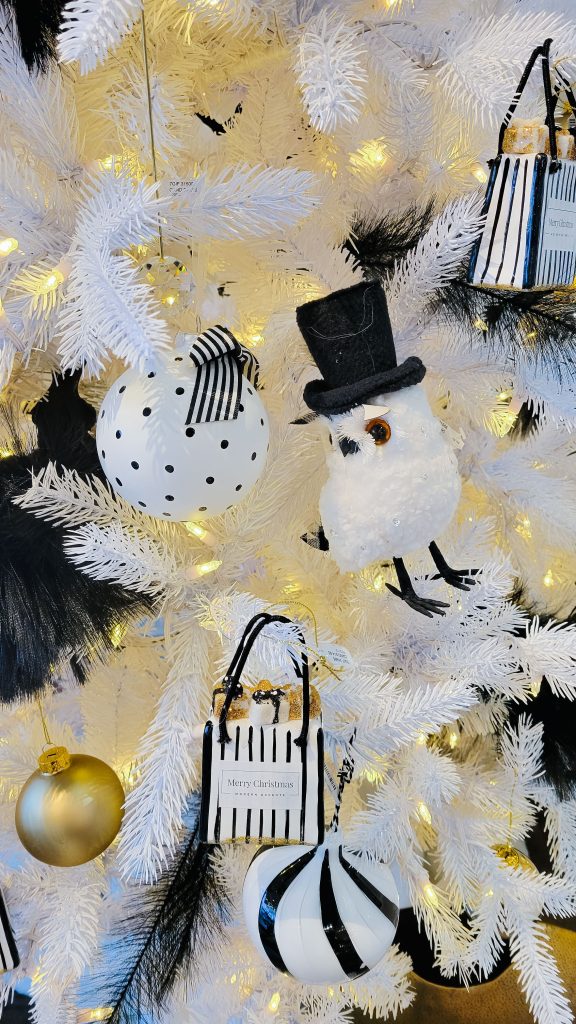 10. Gift Bag Ornament
Oh and here is a great gift that suits all of you. All our favourite shoppers need a Modern Accents shopping bag ornament. We thank you for shopping with us this holiday season.