Beyond Blank Walls
Wall art can define the design of your space or become that finishing touch that will tie everything together and make your space complete. Be inspired by our new wall art pieces that will take you well Beyond Blank Walls.
TEXTURAL BACKDROP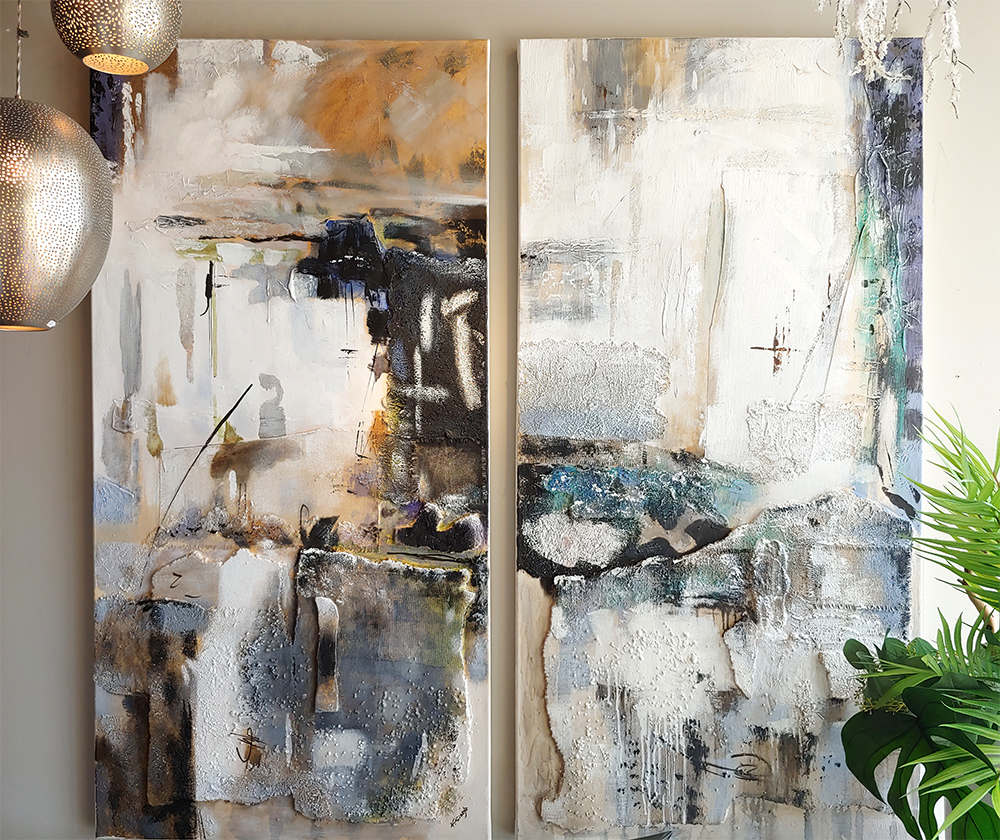 You will want to reach out and touch your walls with the amazing texture and movement brought to them by this pair of canvases. What an amazing and interesting backdrop for your modern space.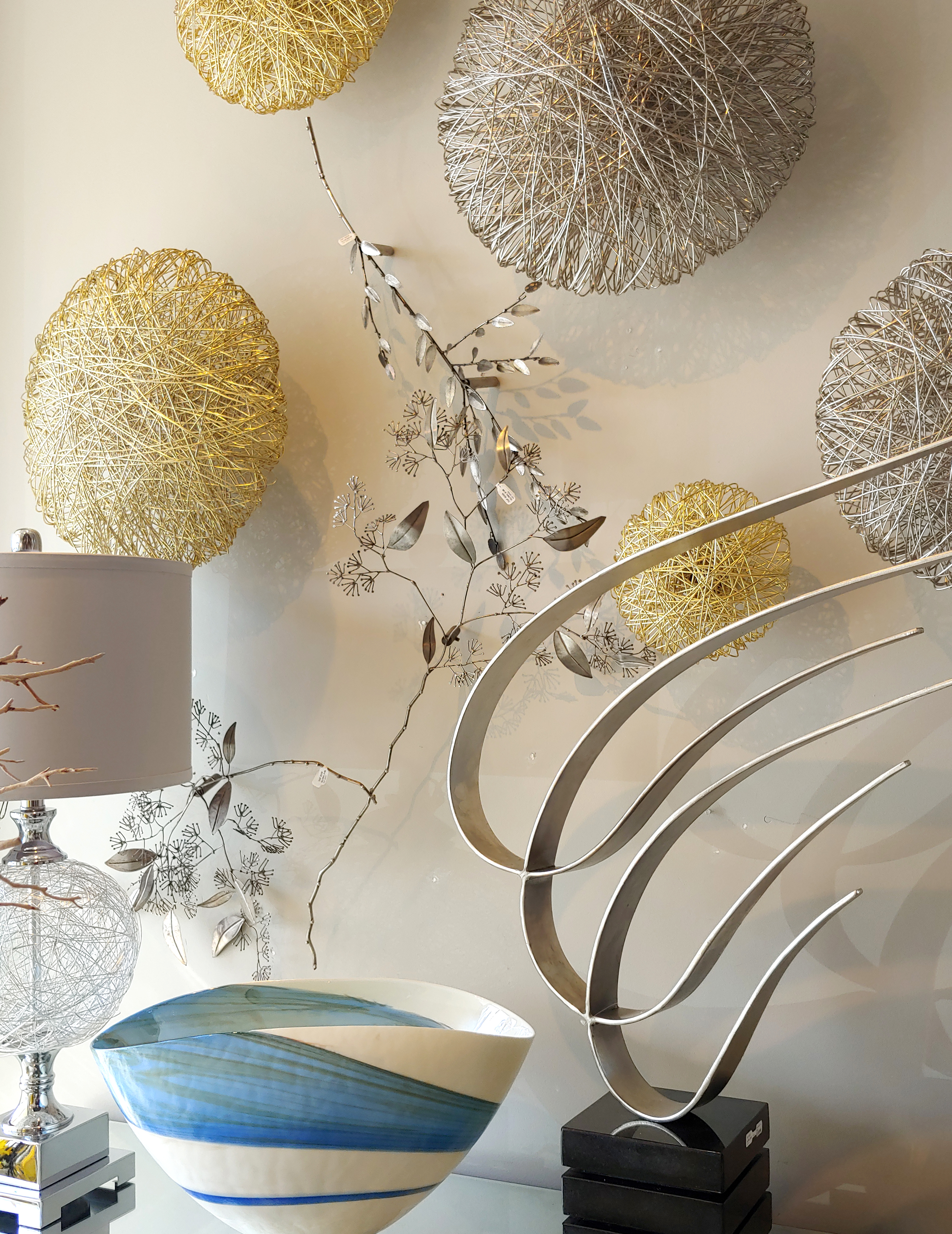 Speaking of texture and movement you can be the artist of your own wall feature with some of our new metalic wall accent pieces. These branches in metal bring depth to your walls and are a beautiful organic addition to the arrangement of modern wired discs.
A GOLD FINISH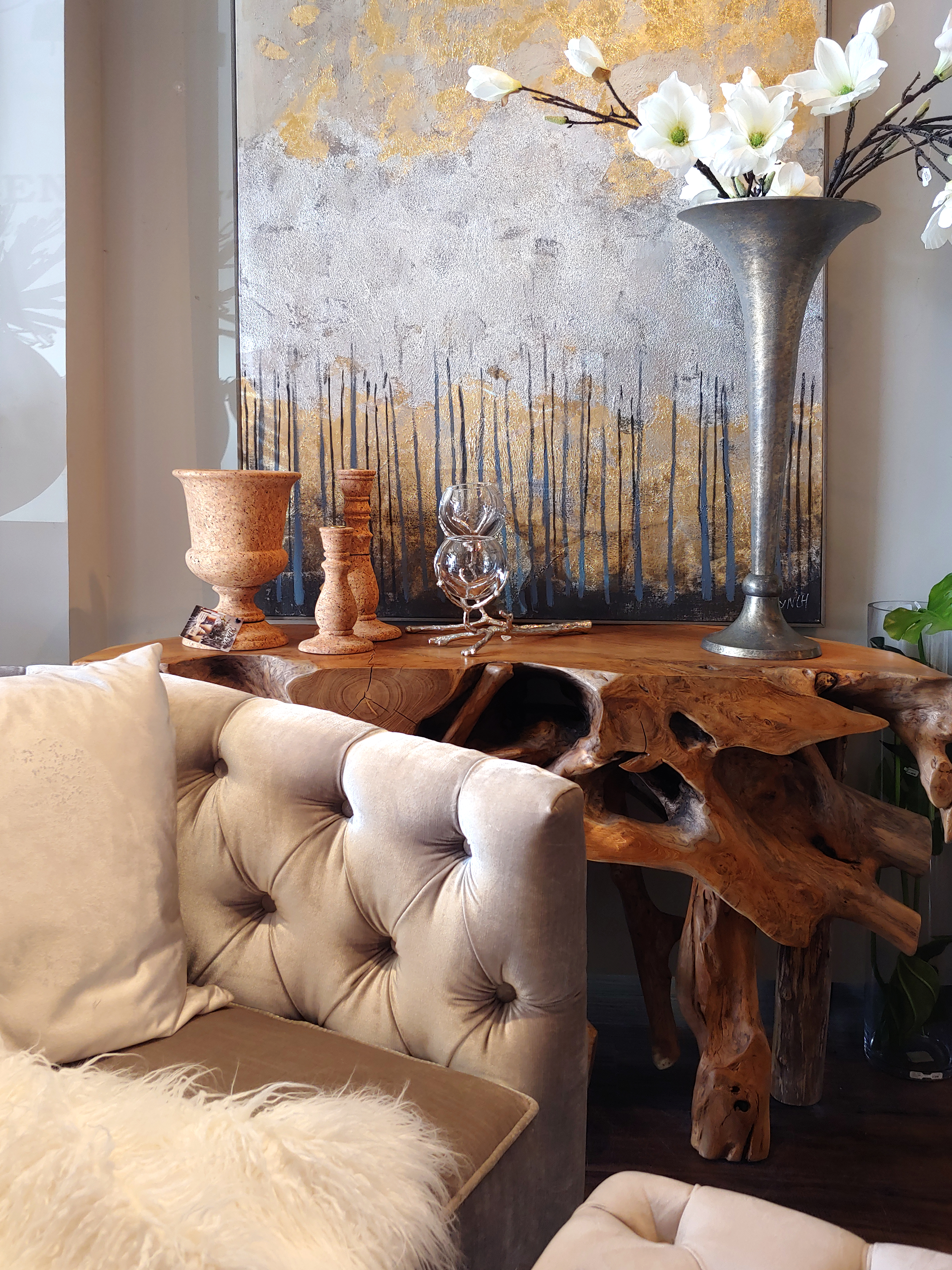 Gold leaf and soft silver greys are the perfect finishing touch.
What do you see in this image? We love those pieces that leave that up to you and this one works beautifully to marry natural wood and cork accents with metal ones and even soft velvet and Mongolian fur.
What would be your perfect finish? Ask us about special ordering wall art.
INSPIRING PINK PALETTE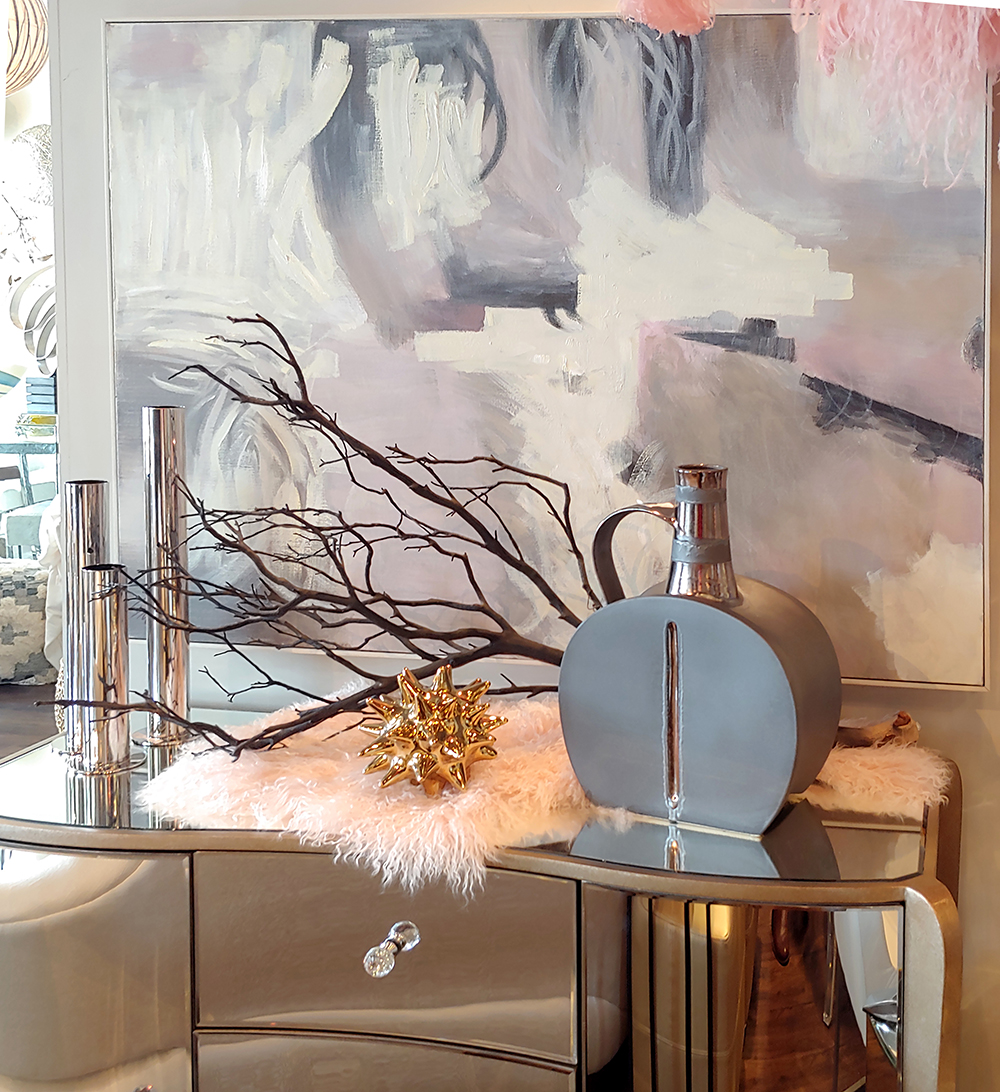 Instead of relying on paint chips to select the colours for your room choose your artwork first. Let the shades in your wall art inspire your accent pieces and design. The soft pinks pulled from this piece are a subtle way to introduce this trending colour into your interiors.
STROKES OF FOCUS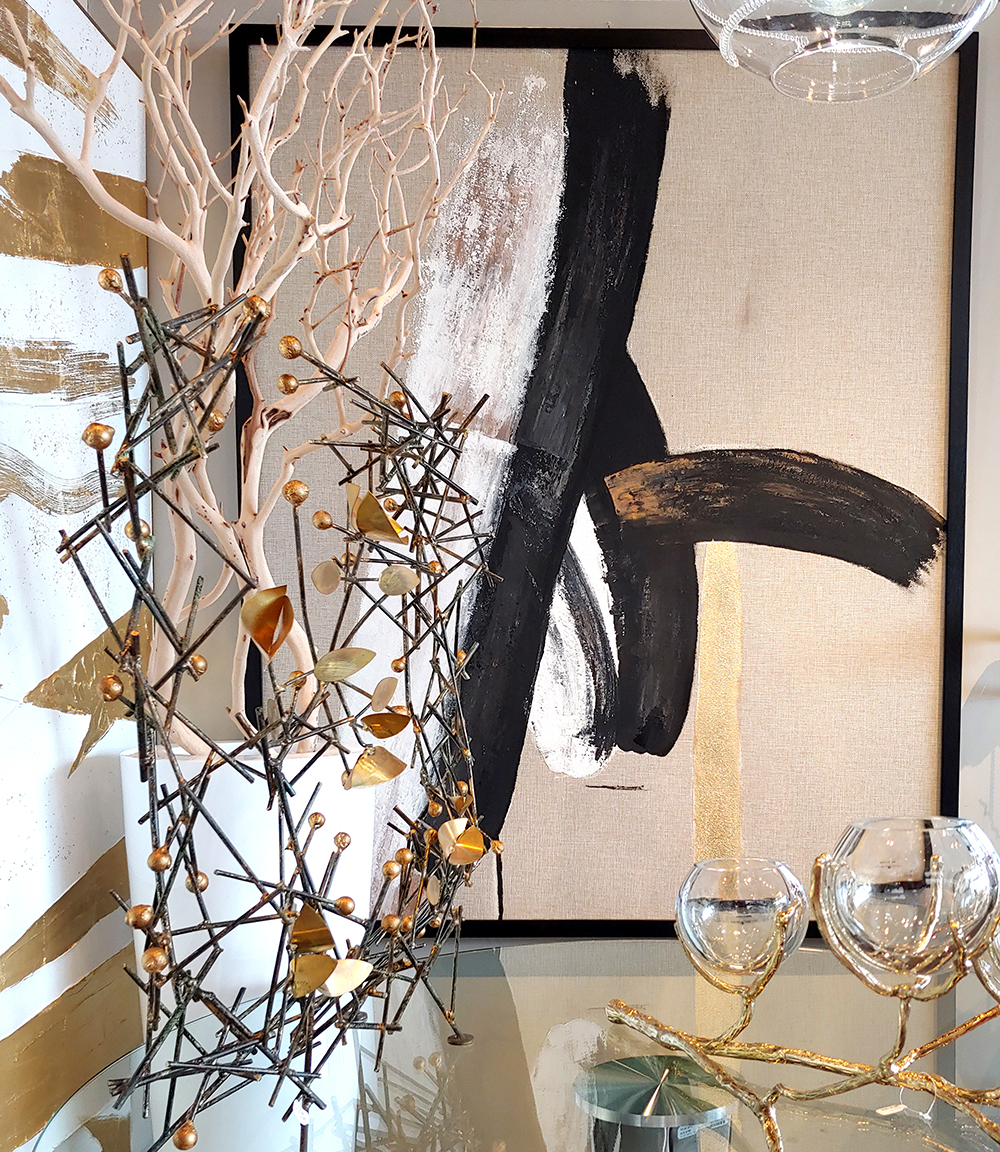 Every room needs a focal point and bold brushstrokes will do the trick. It is also said you should have some black in every room so it is a win win with this work. Pair your canvas with accent pieces that layer nicely in front. Select the right ones and they will seem to become part of the artwork as well.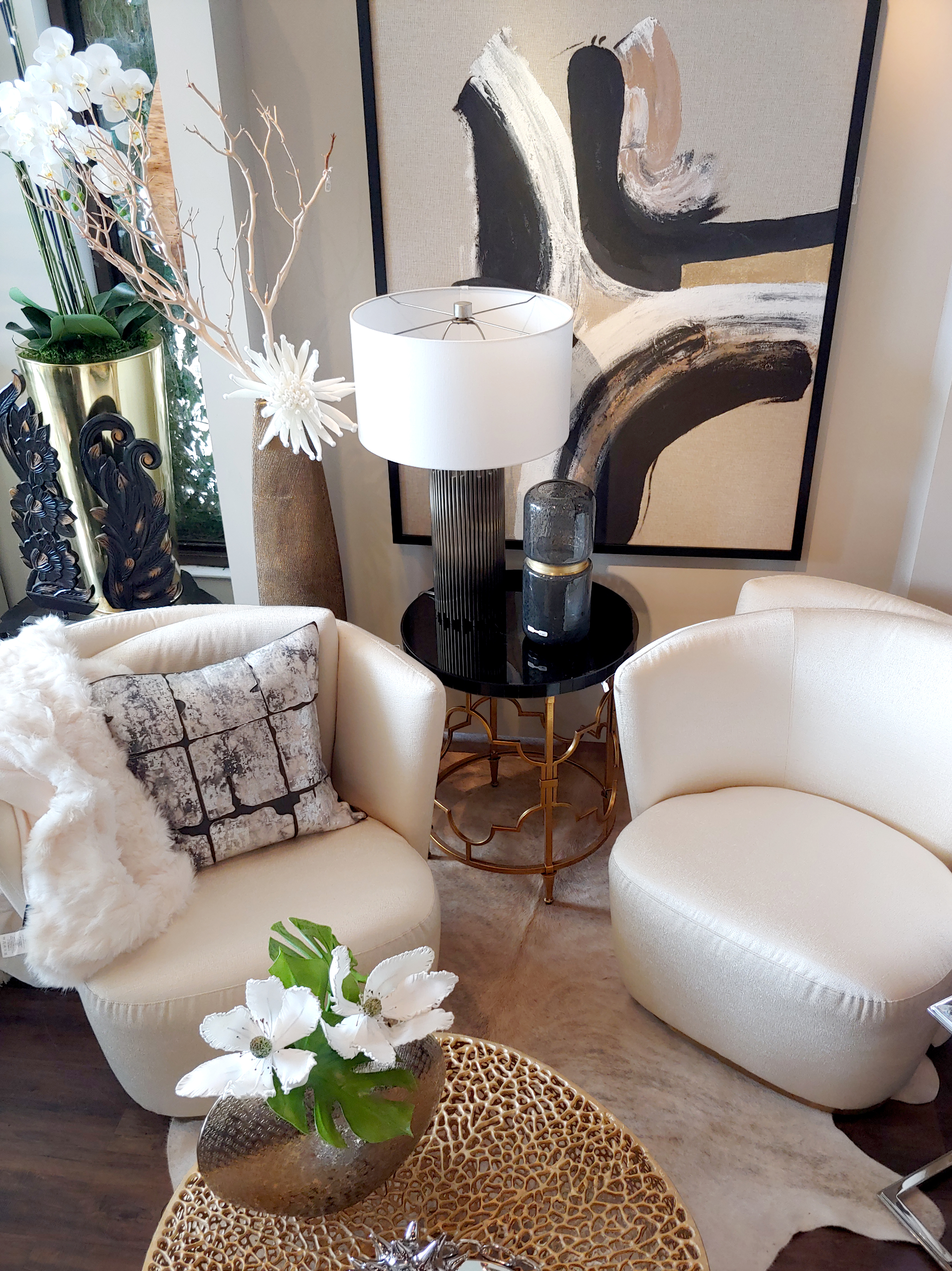 For an even bigger and bolder statement this one has a matching partner. They will make a powerful punch individually as we have shown or displayed side by side. You could also consider working it in beside another complimentary artwork that celebrates the brush stroke in a similar way.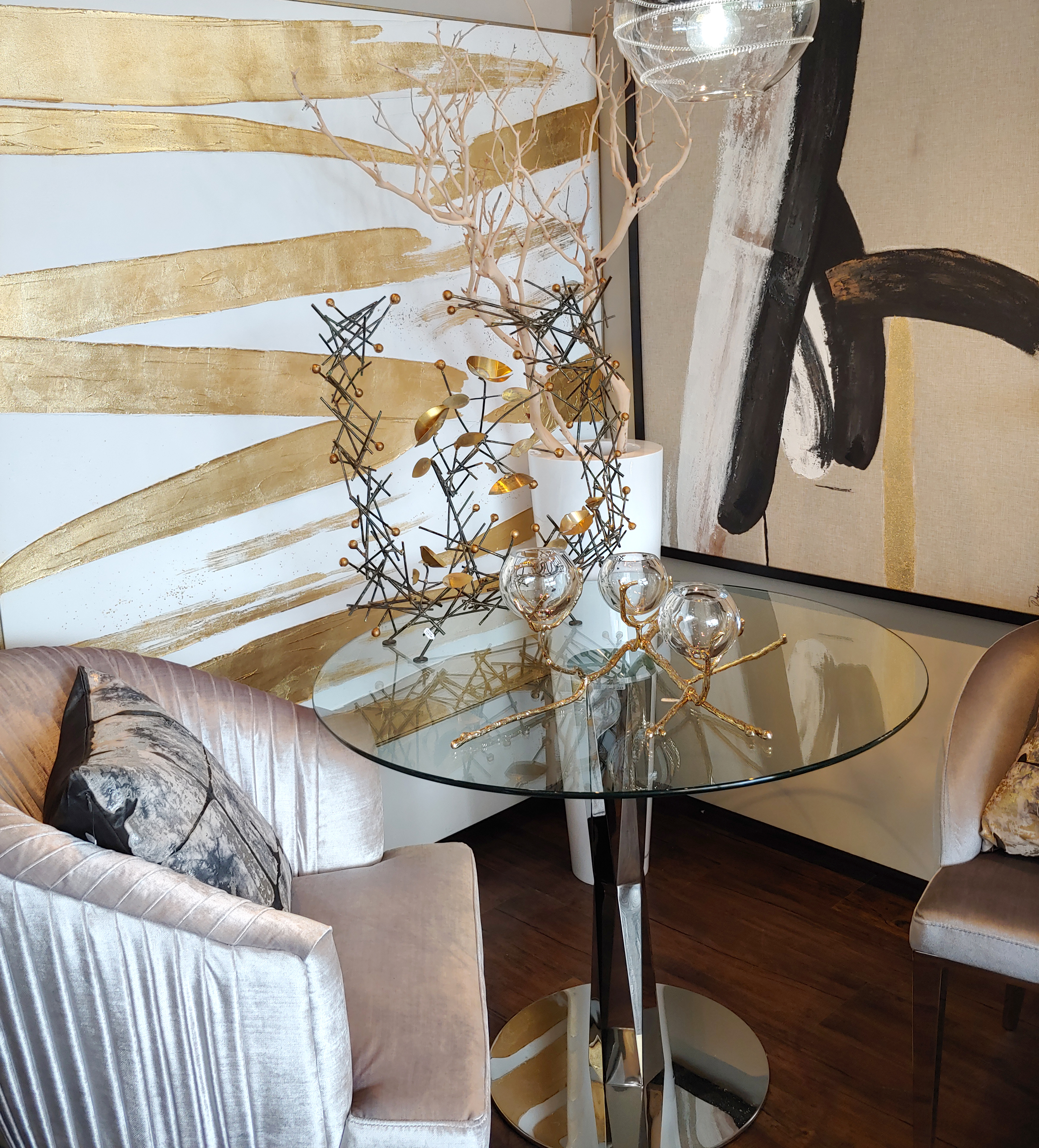 Wall art can be transformative for your interiors so we look forward to helping you select your favourite pieces.