Happy Easter! We're Hoppy It's Spring
We wish everyone a very Happy Easter!!
We couldn't resist sharing more Easter bunnies for the occasion and some more of our favourite spring arrivals. You can't help but feel good with these modern accents that will help you hop into spring!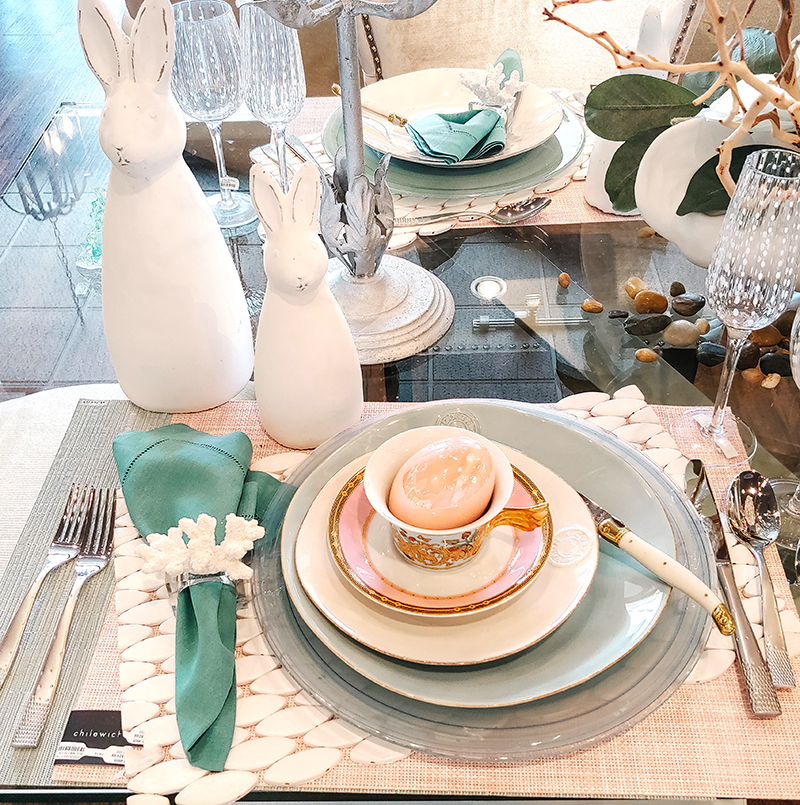 Soft pastel hues make for a refreshing Easter table setting and we love the simplicity of these white bunnies. They compliment the white and pale aqua Costa Nova dinnerware and the light coloured placemats. Punches of colour in the table napkins and the ornate Versace tea cup and saucer add even more interest to this spring tablescape.
We love when our clients have the opportunity to choose from different dinnerware pieces that compliment each other and that can be mixed and matched to create a unique table style. We think you will love this new glass dinnerware option. They are playful and add another layer of dimension to your more opaque dinnerware pieces.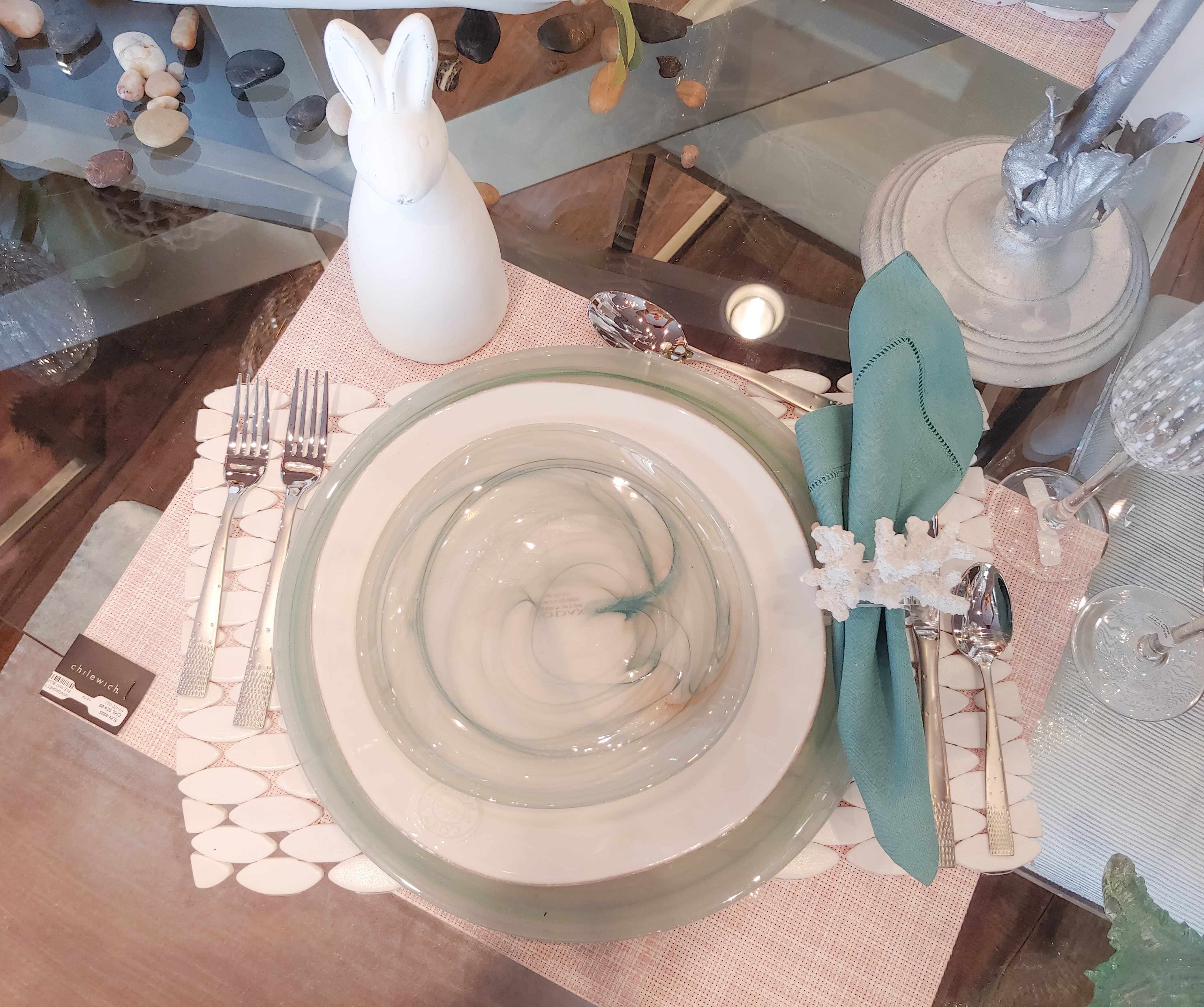 The subtle colour shown above is perfect for our Easter setting, but if you prefer something more vibrant these pieces are also available in a rich royal blue.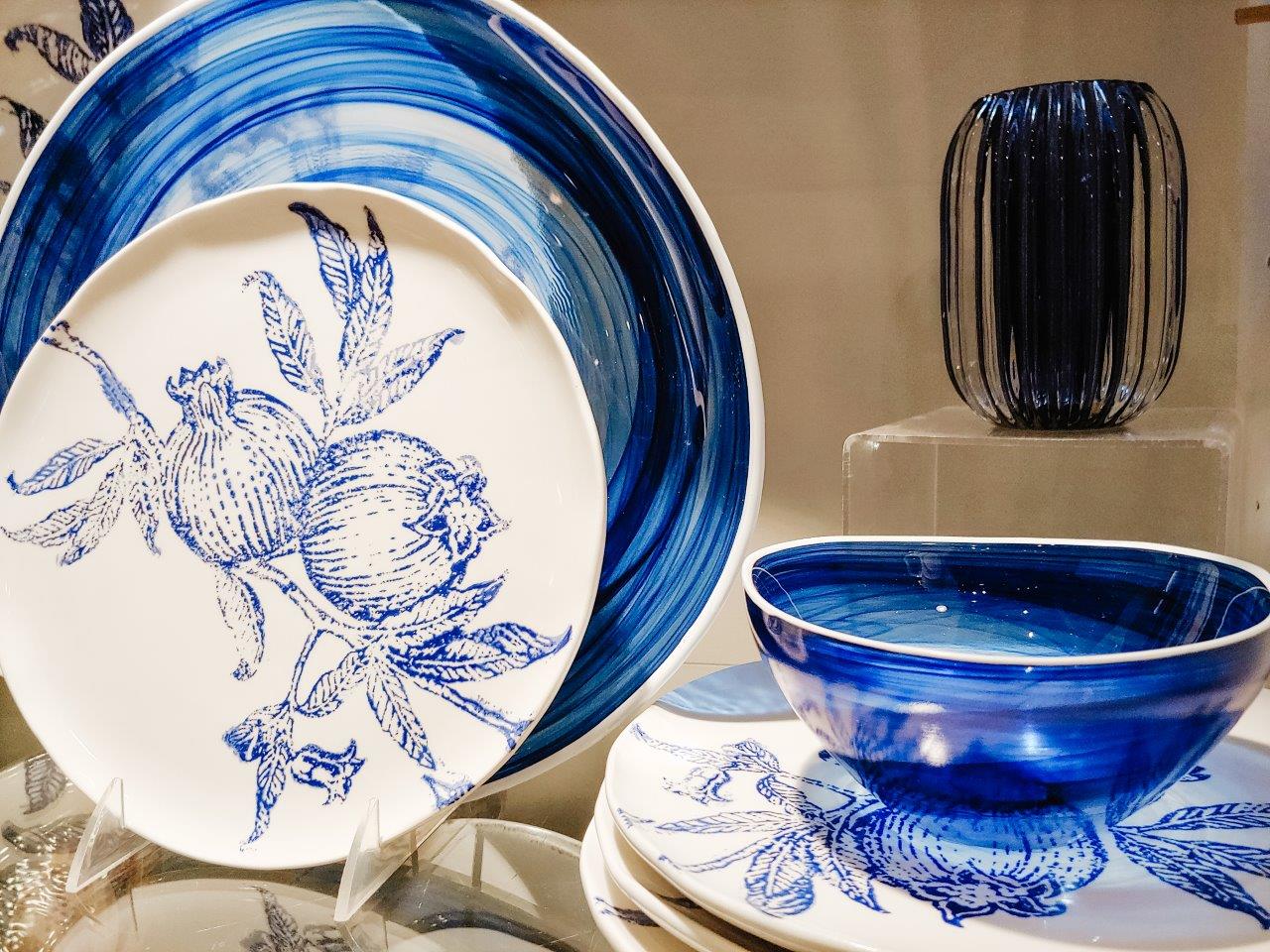 Every Easter tablescape needs a stunning centrepiece and this one is appropriate for a spring celebration in that it celebrates new life and the arrival of spring with a nod to nature. All contained within an elegant organic bowl in white, the combination of natural fibre decorative balls, manzanita branches and magnolia flowers are refreshing and add movement and texture to our spread.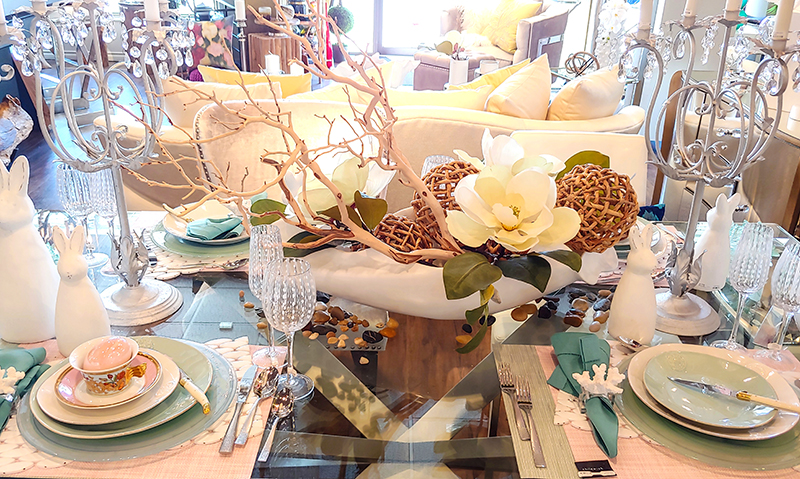 We introduced these little rabbits to you last blog post, but they are making an appearance again, just to show you how they even work juxtaposed with modern decor pieces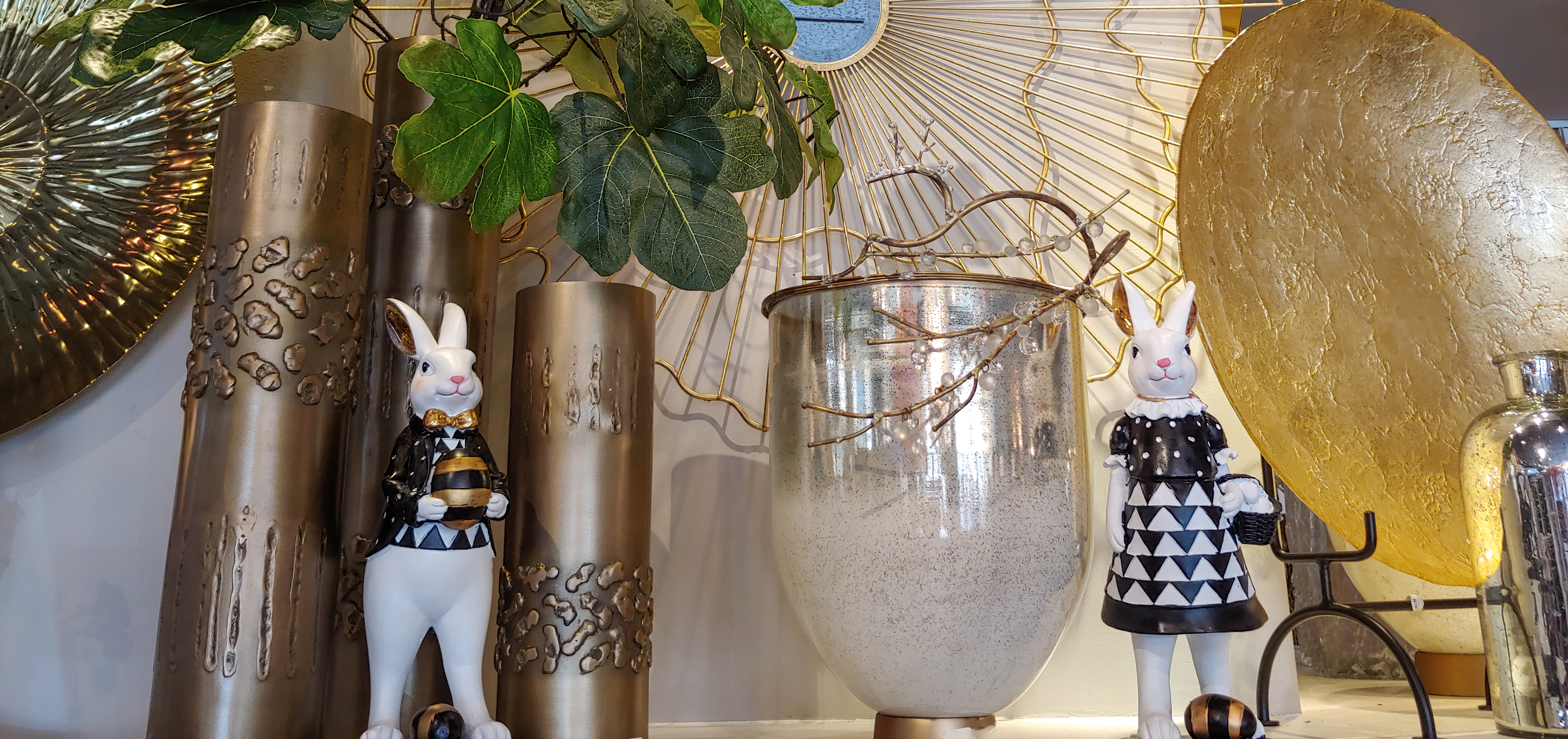 Similar to an Easter egg hunt, its fun to tuck a few cute bunnies at this time of year within your decor to see if anyone will spot them.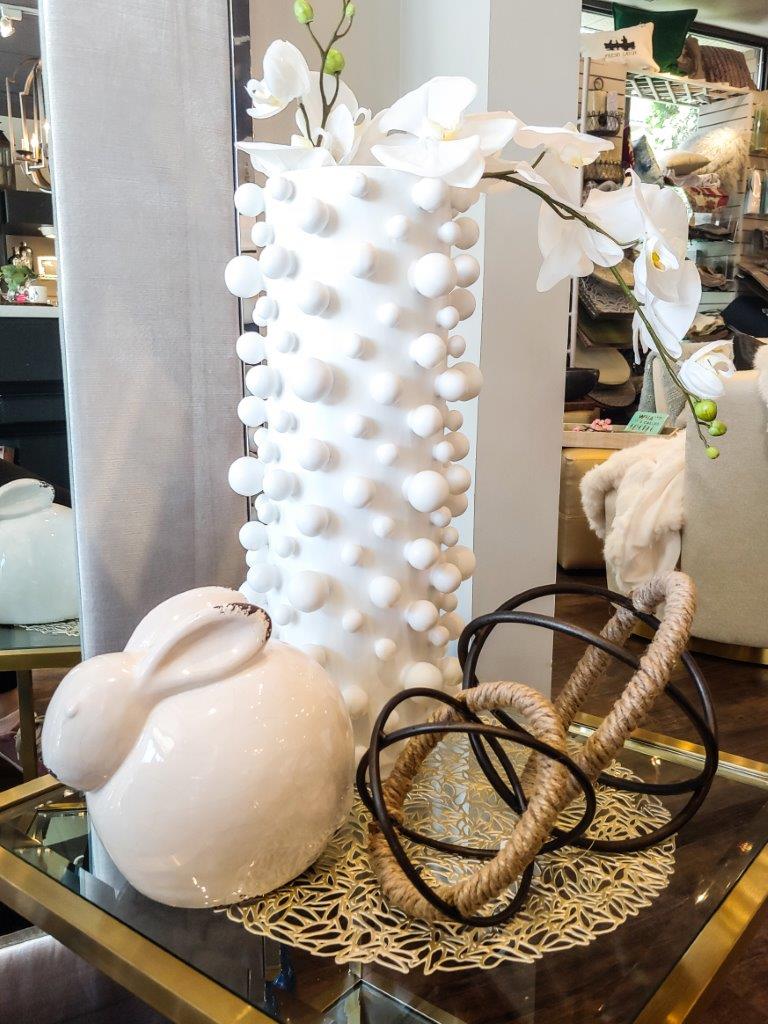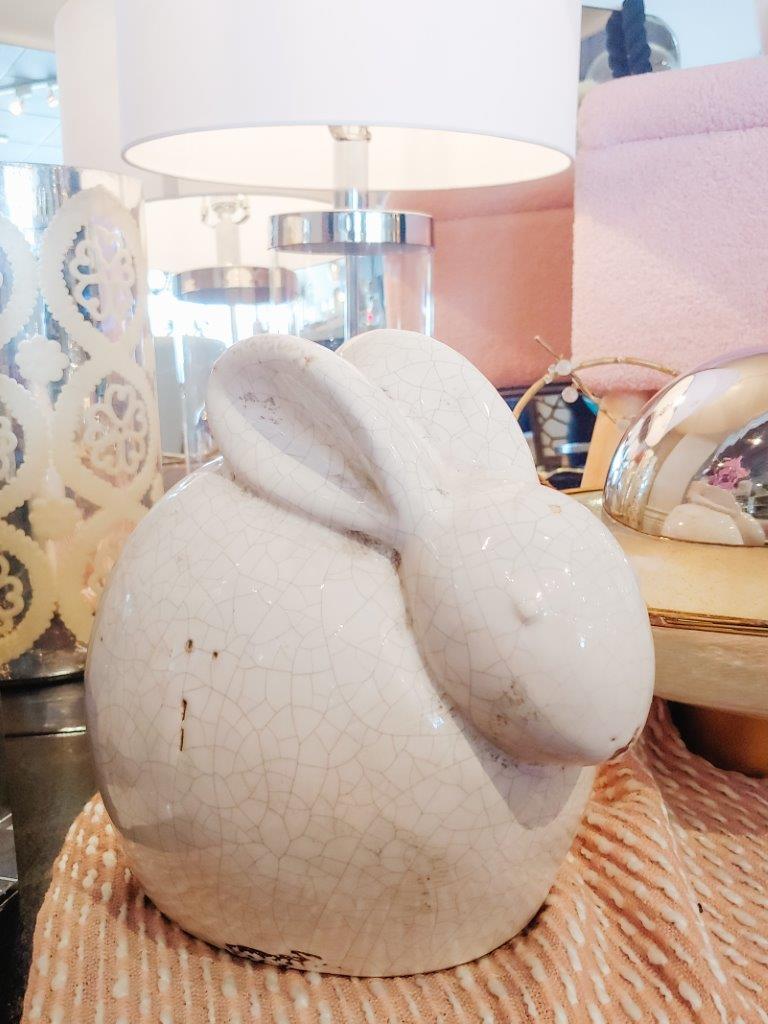 Just like Easter and Spring are a celebration of new life and renewal we are constantly renewing our looks in store so you can refresh your spaces too. Check out some of our latest new arrivals and expect more in the coming weeks.
New serving trays with style are here just in time for all your spring entertaining or even just to display your other unique Modern Accent finds.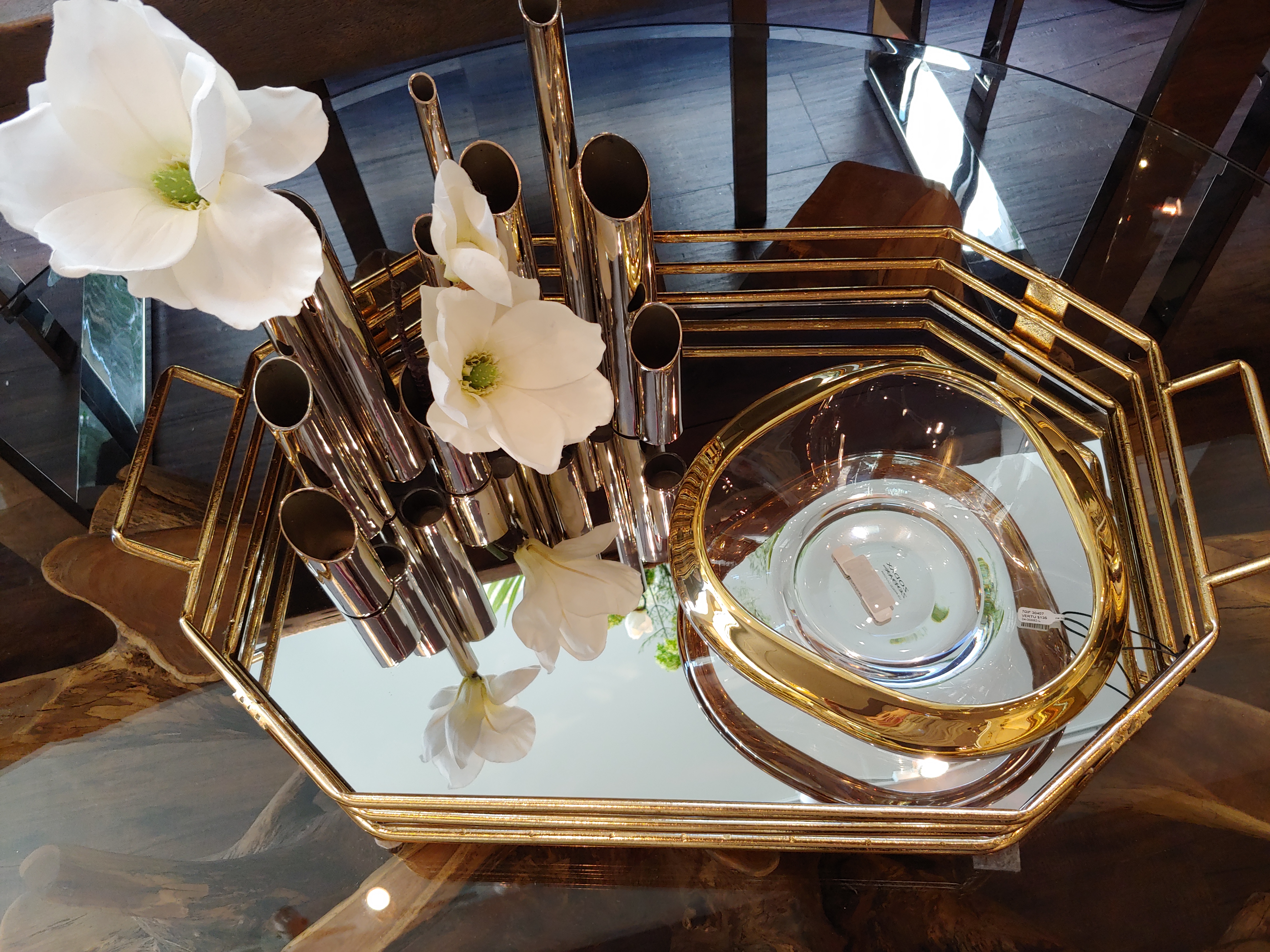 Celebrate Easter time with this beautiful time piece and this new vase piece in silver. This piece is stunning in it's own right, but could also have your space blooming with room for multiple spring flowers.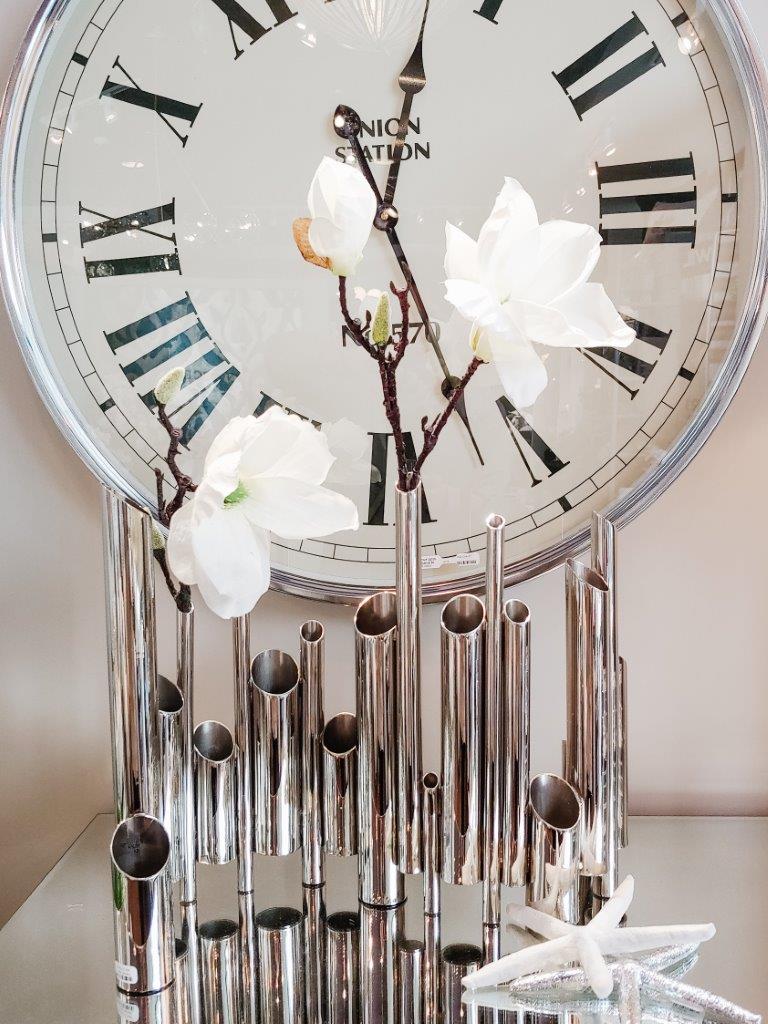 Reflect all those Easter and Spring colours with a new mirror. This new arrival isn't your ordinary mirror. It makes a statement in not only its size, but in its elegant silver velvet frame.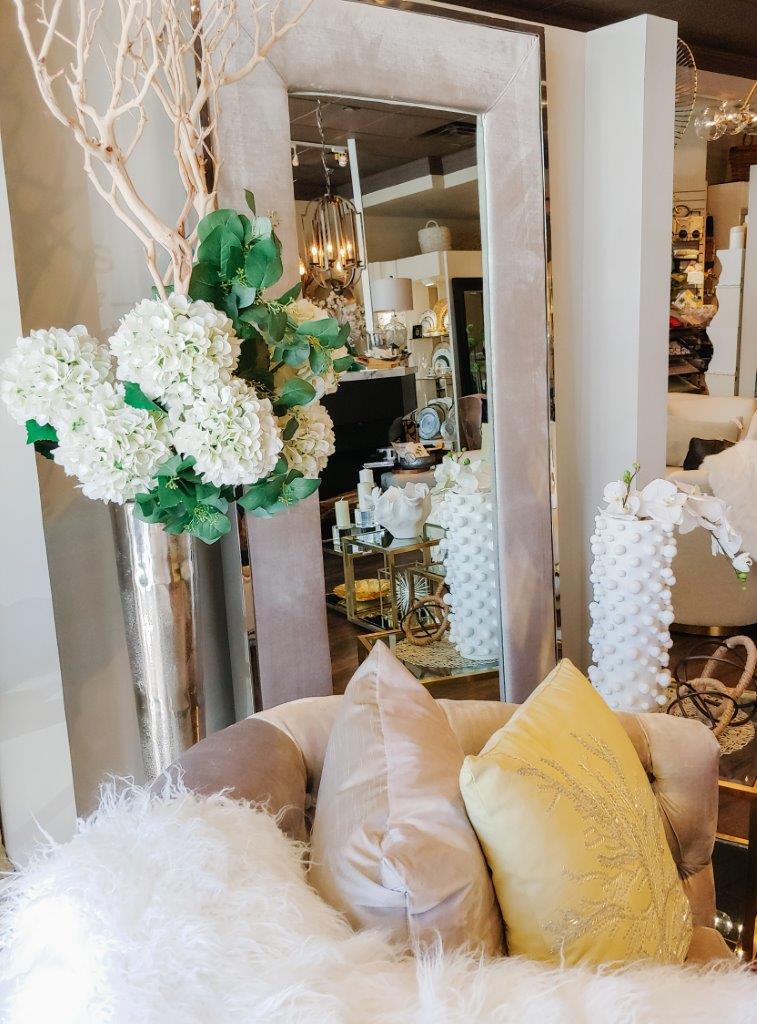 It makes a stunning partner to our tufted velvet accent chair.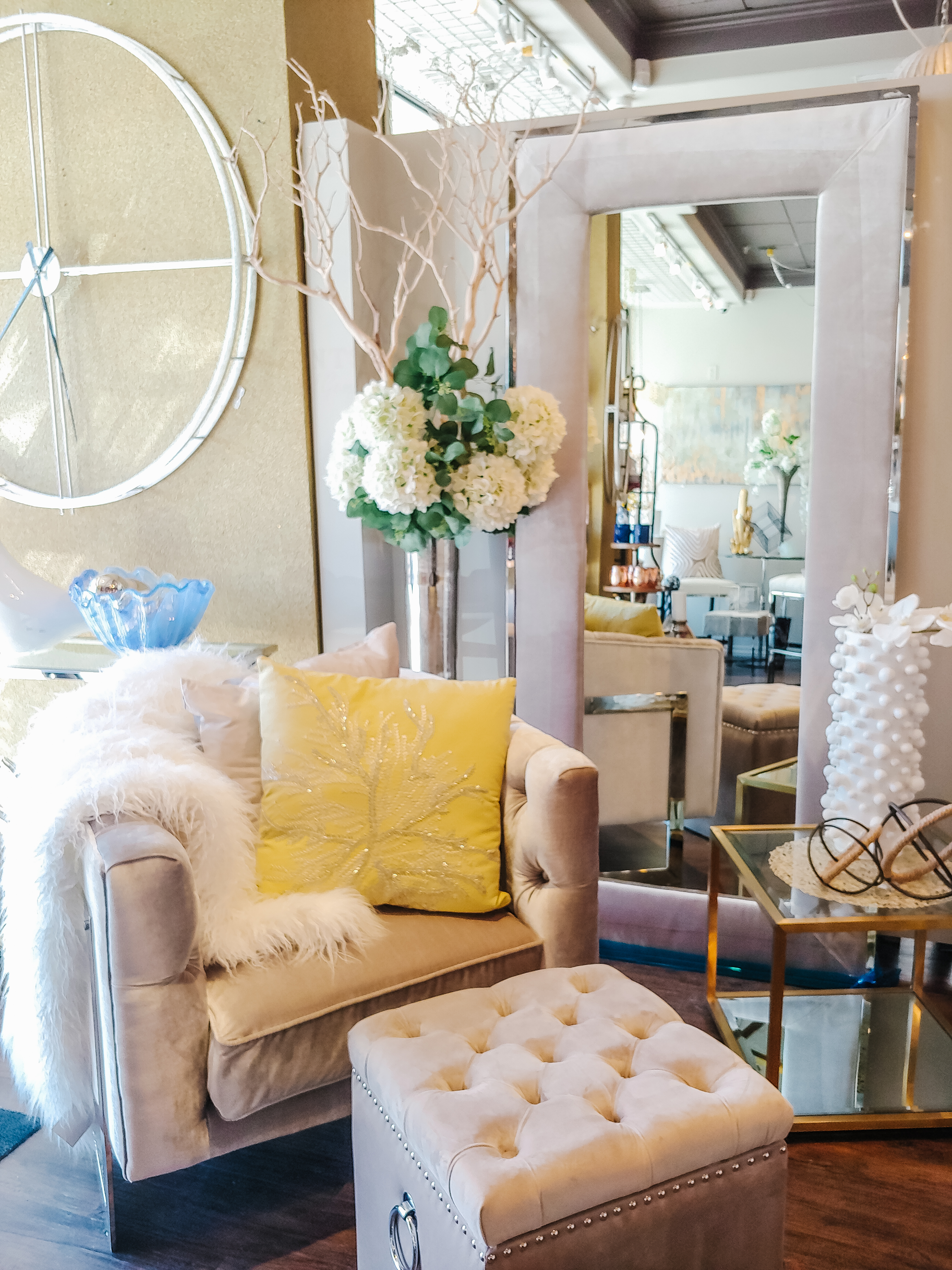 Again we wish you all the best for your Easter long weekend and hope you get to celebrate with family and friends, while being surrounded by the beauty of spring. Hop into our store to say hi and let us help you capture some of that spring beauty in your interiors and tablescapes.