These JUST IN
Spring may not have arrived quite yet, but we have refreshed our store with some amazing new pieces. Discover more unique home furnishings then ever before along with decorative accents that will transform your space and your design style into the next season.
DESIGN IN THE DETAILS
This year is all about decorative details and our new arrivals won't disappoint. These velvet chairs, for example, with stunning honeycomb laser cut metal detail on the back will have you wanting to stand, just so you can admire them. Don't worry, do have a seat, they are comfortable too!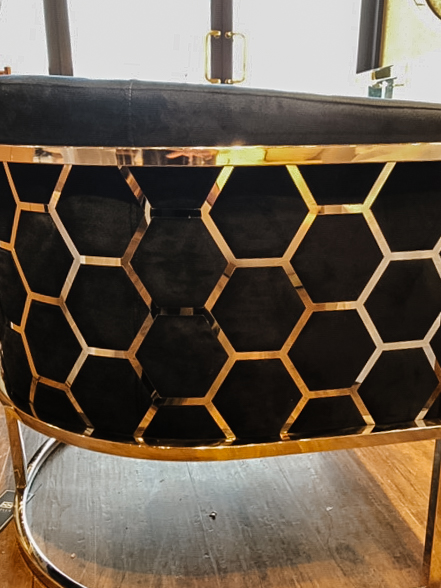 You can love them in black and gold or go bold with rich blue velvet paired with the geometric pattern in polished silver stainless steel. We encourage you to have fun with colour like we did and add some touches of blush. An unexpected, but playful combination!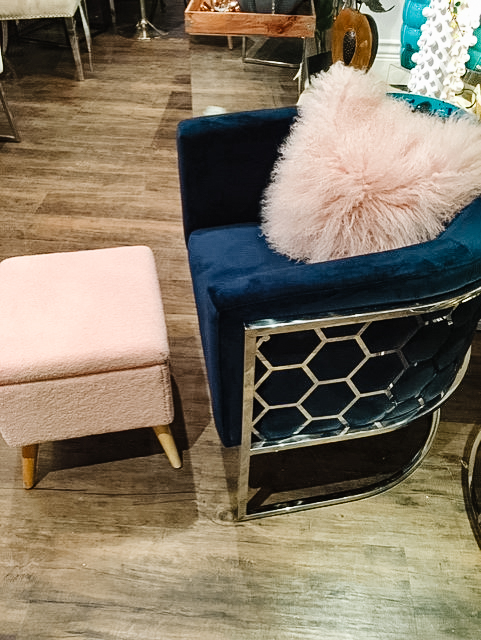 When you do finally have a seat to enjoy your refreshed space your other furnishing should reflect your vibrant design style too. Select a piece like below with character and texture. This console piece gives a nod to mid-century style, but also brings you into a whole new era with its modern metallic finish that literally shines.

DIVINE DINING
When you aren't dining, behold the beautiful design on these chair backs. When you think about it we probably do spend more time looking at our dining table chair backs so consider their aesthetic as well as their function.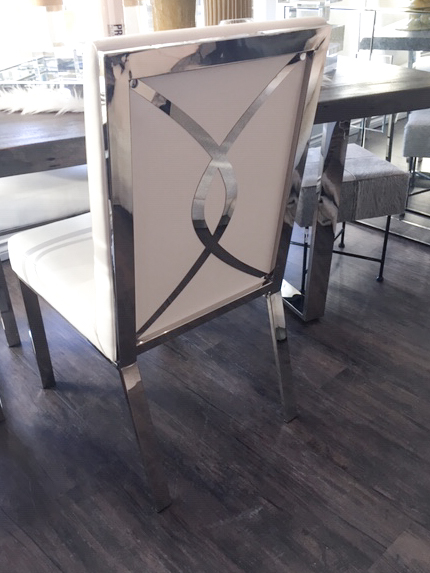 Perhaps your space or table lends itself to a chair back that disappears. These chairs with a transparent back bring a modern sleek look and would work in a smaller space or perhaps a space where you want to capitalize on the view beyond your dining area. the perfect idea for the dining room with a view.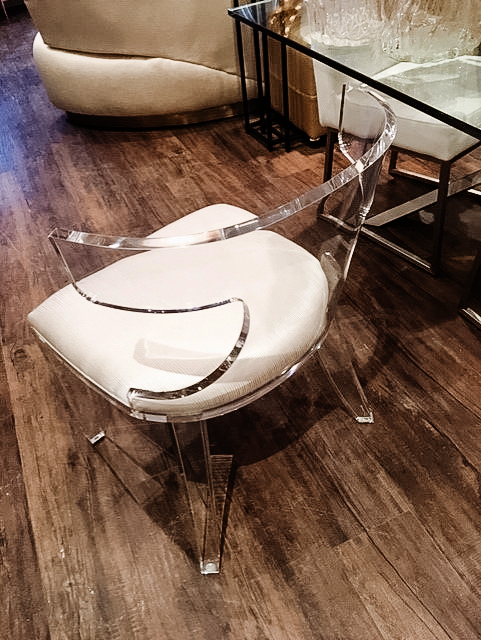 MAKE A STATEMENT WITH BOLD DESIGN
In one of our earlier blog posts we previewed this sofa. We are excited it is here with its glorious curves.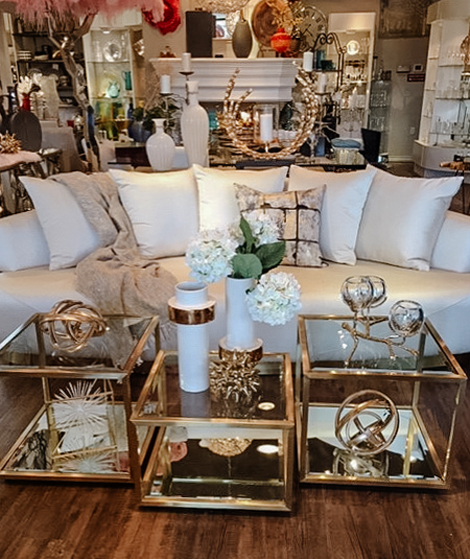 Where there is a unique sofa you need extraordinary coffee and/or accent tables and chairs to compliment it and add even more glam. We have many options that will do just that.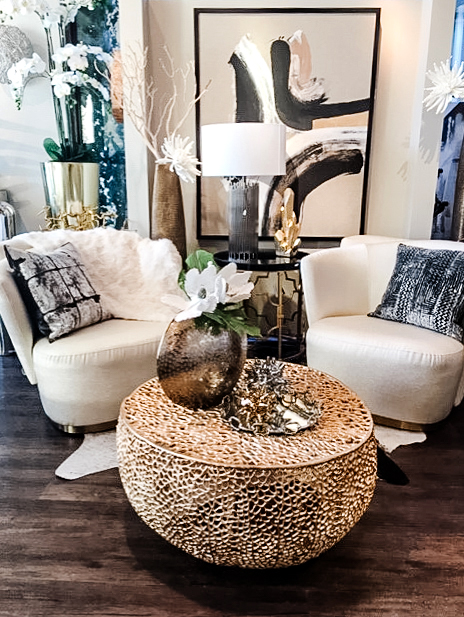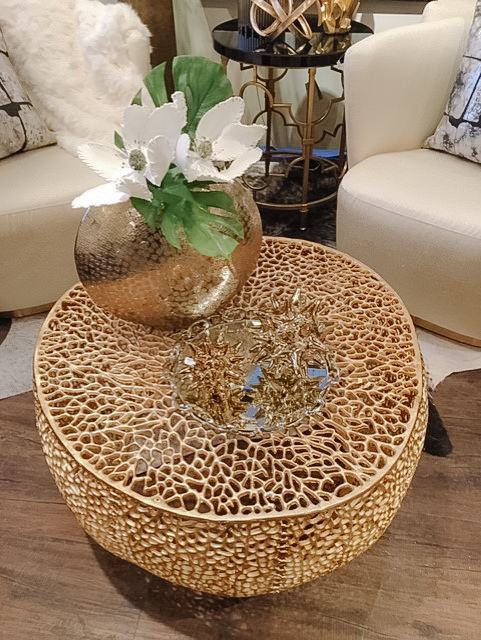 PLAYFUL PINK
Spring into the fun of a new season with some playful pink accents. These soft pinks are here to stay and they work as a modern neutral too, juxtaposed with some of this season's jewel tones and metallic accessories and furnishings.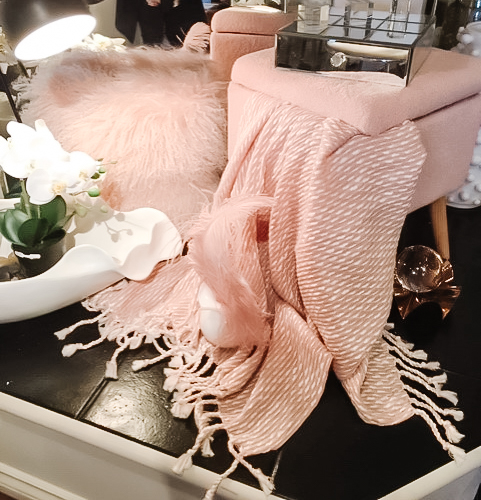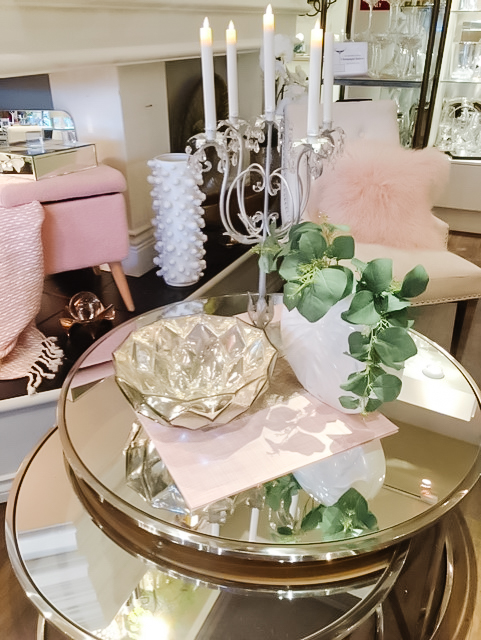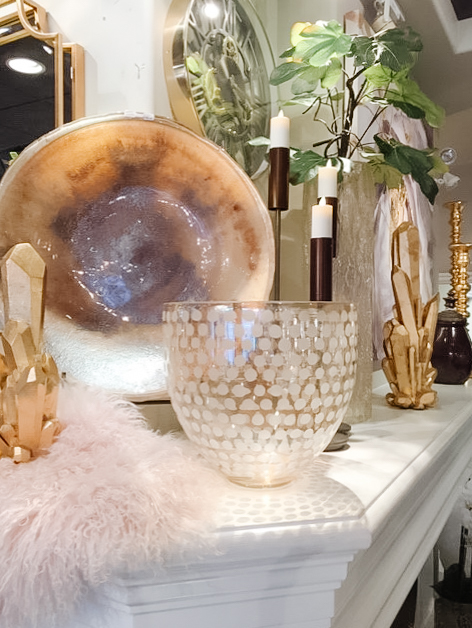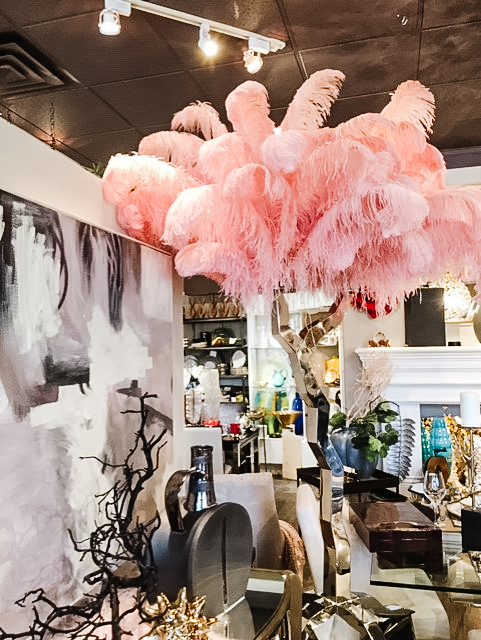 This is just a glimpse at some of our new arrivals. Expect even more when you drop into our store in person.