Set for Summer
The first day of Summer is this week so are you set for Summer? With the warmer weather often comes more vacation time and many opportunities for entertaining and just enjoying the company of friends and family. Here are some of our favourites to kick off the festivities and celebrate the Summer Solstice.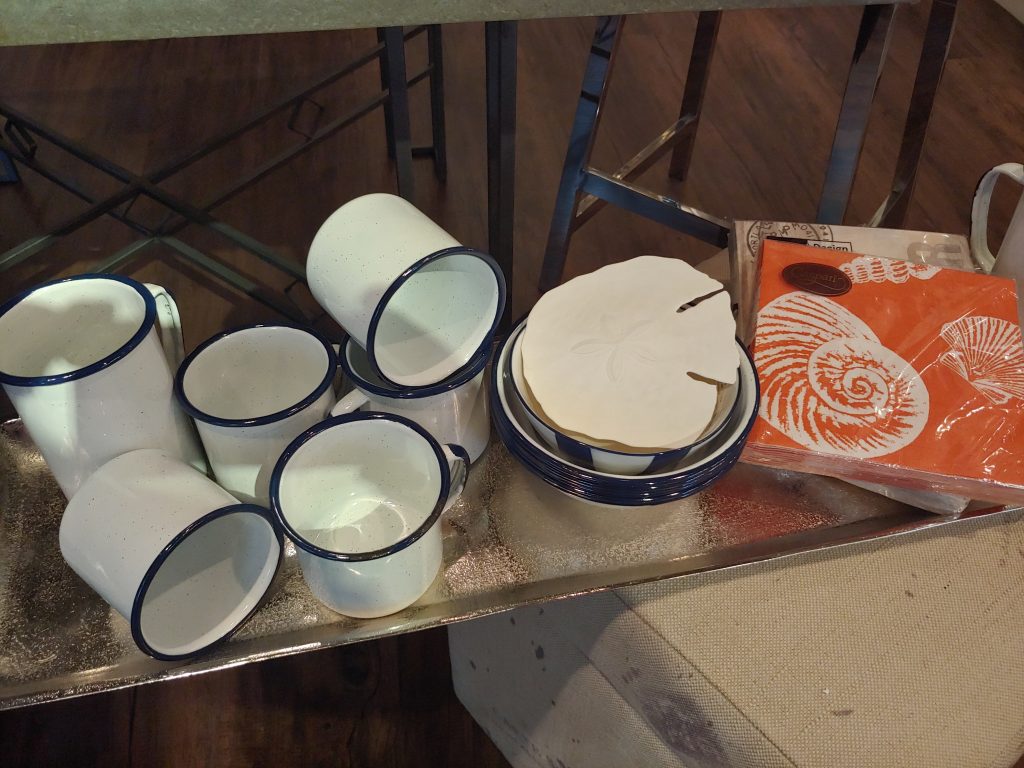 Wherever you happen to be entertaining this Summer make sure you do it in style. Whether you are setting sail on your boat or setting up camp in the forest somewhere, this durable, but stylish tin dinnerware will have you enjoying a picnic in the great outdoors.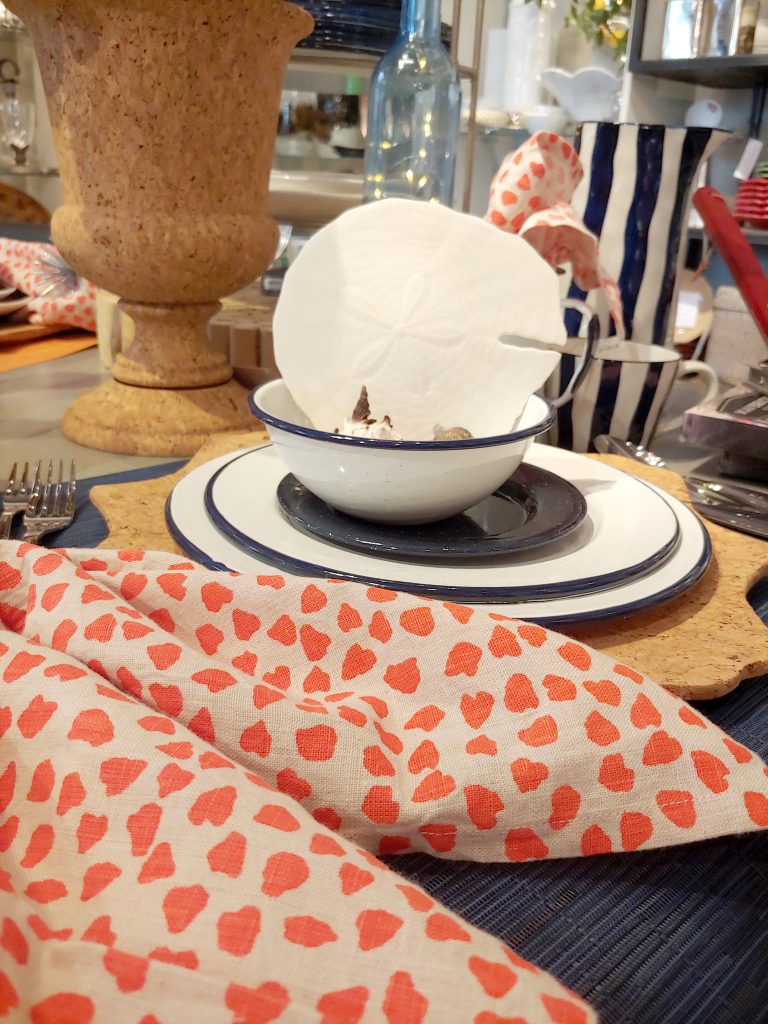 We also love it paired with cork. These pieces from Juliska are naturally water tight and heat resistant so we encourage you to fill them with beverages on ice or fresh flowers.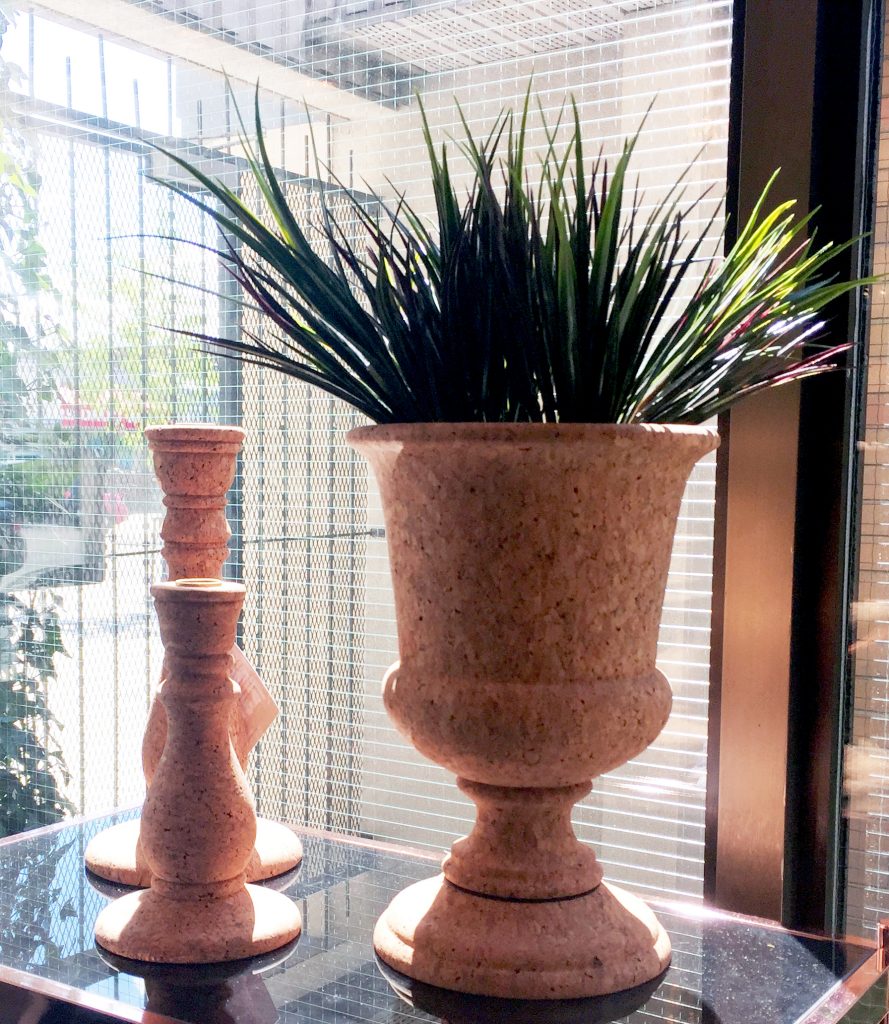 NAUTICAL STRIPES
Maybe you aren't quite ready to set sail, but love the crisp look of blue and white stripes. Make a refreshing statement with your tabletop adorned in this nautical look that never goes out of style.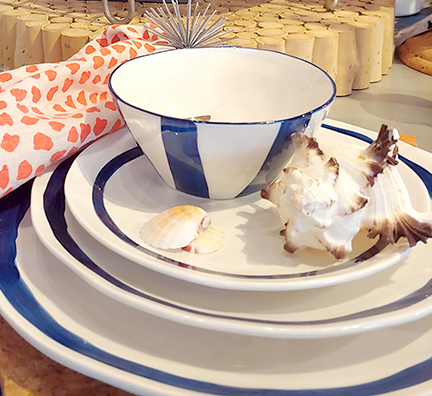 Accents straight from the sea will accentuate that nautical look, whether you have a beach house or just want to create that feeling of being near the water. Sea shells, sand dollars and decorative starfish will help you feel like you are at the beach all year long.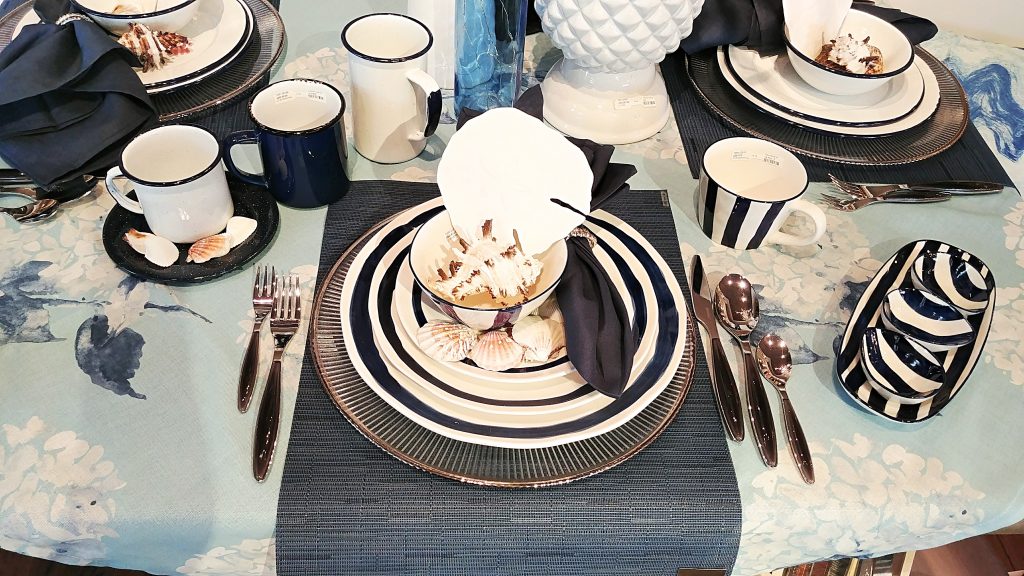 INSPIRED BY NATURE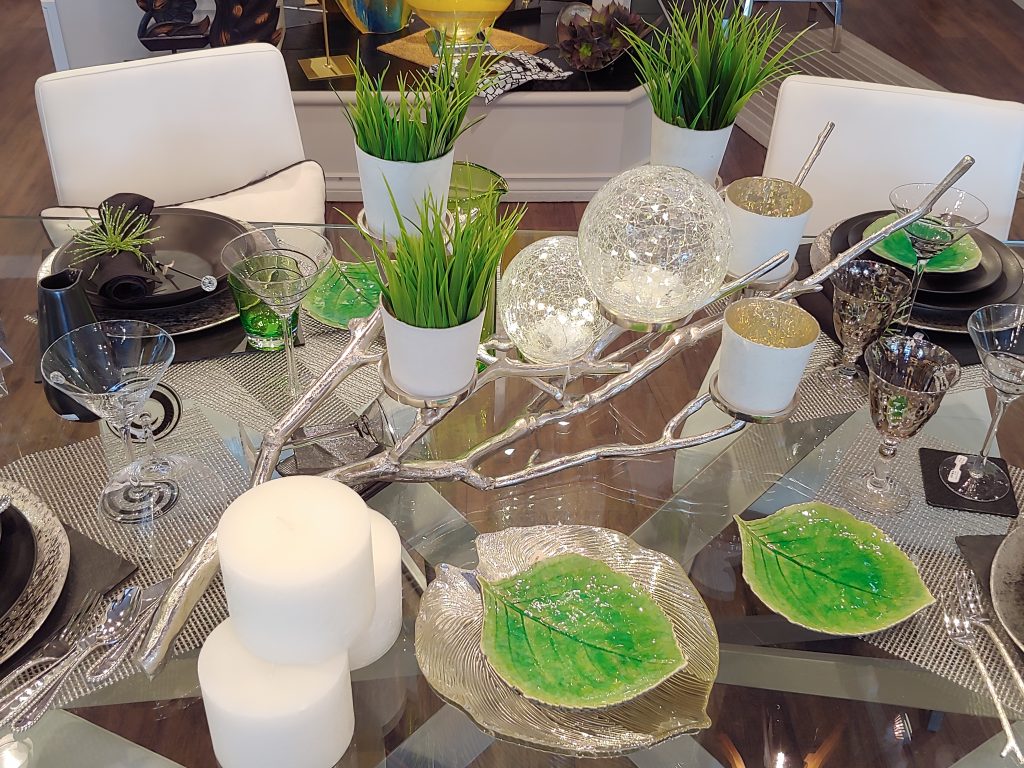 Your elegant summer soirée
could be indoors or out on the patio, but either way be inspired by nature. After all isn't that a big part of why we love summer? Speaking of inspiration doesn't summer in the Riviera sounds appealing? Even if travel isn't in your plans this summer bring the Riviera to your home with these leaf-shaped plates from
Costa Nova.
 They are part of a collection inspired by this famous French and Italian region. You can mix shapes and colours reminiscent of its landscape or pair them with this striking black dinnerware that makes the refreshing green pop.
The leaves even make a great accents to help you transition the rest of your decor to the new season.
This is just a few of the pieces we suggest for your summer celebrations. Stop in to our store to see more!