New Modern Accents Now Live
It might be hot out there, but we have been busy selecting some of the hottest trends in furniture and home accents. It has been like Christmas in July unwrapping all this lovely stuff and setting up all new vignettes in store so stop by and be inspired. If you just can't wait here is a peek at our new summer shipment that just arrived in store.
AS GOOD AS GOLD
This isn't your grandmother's brass. You will notice that gold continues to trend in interiors and when used in modern furniture design like this sophisticated dresser/console with drawers you will only be looking to the future and not dwelling on design trends of the past. It makes a nice warm neutral with that added pizzazz that will make your room design as good as gold.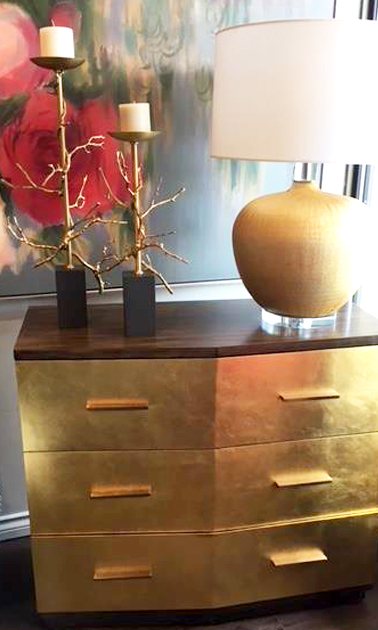 OPPOSITES ATTRACT / OLD WORLD MEETS NEW WORLD
Tie your design together with gold accents and even play with mixing metals and other more matte textures like wood, and stoneware. This console table marries the natural live edge wood look with strong chiseled pillar legs in stainless steal. We like this new modern twist on an almost traditional design aesthetic.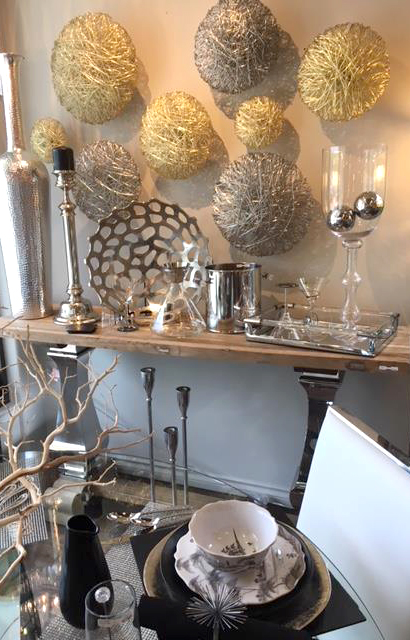 SHADES OF GREY
No we aren't talking about the young business magnate billionaire, but these greys are just as hot. There are definately more than 50 shades of grey when it comes to choosing the perfect ones for your space and we are excited about some of the ones we just unwrapped like this striking artwork and stunning chair in charcoal grey. This year darker tones are trending and dark rich greys are now the new black.  Try some charcoal pieces as a way to add a little moodiness and maybe even a little modern masculinity to your interiors.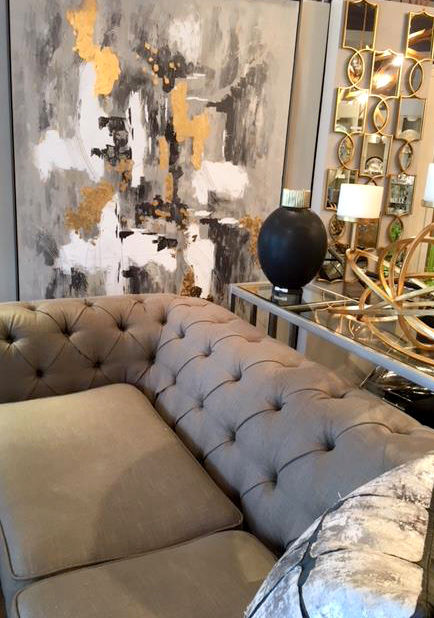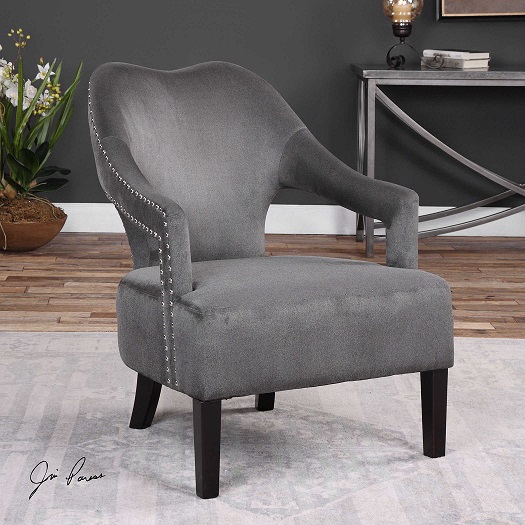 TUFTED STYLE
You will also fall in love with this tufted sofa in grey. Many of these new pieces have that vintage luxe glamour feel that is really catching on again in a new way in 2018 and this sofa is no exception. The timeless shape of this style is almost sculptural and will become a focal point in your room. Whether it be a living room, or an office space, glamorize with new furnishings.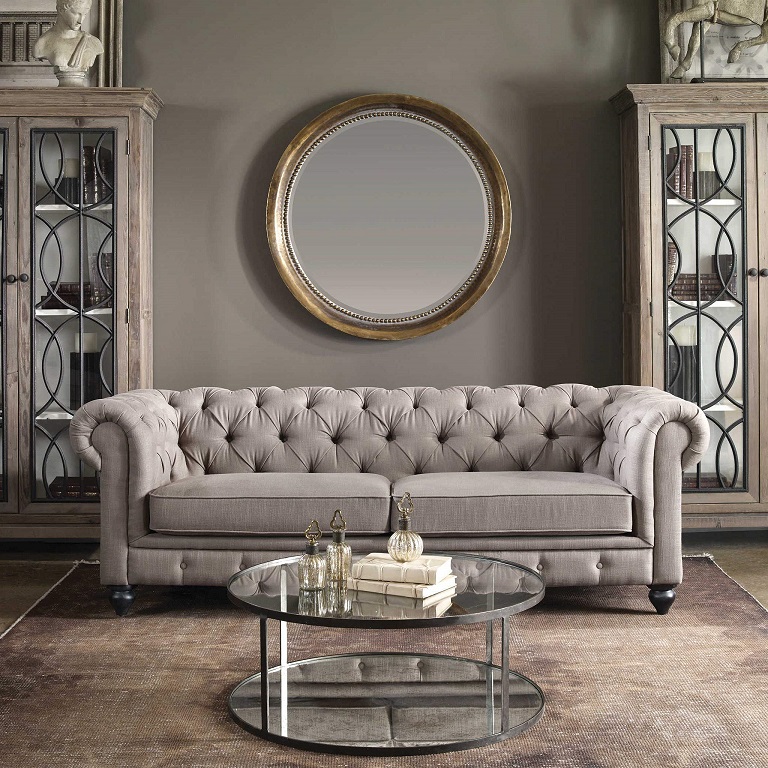 …and don't forget a tufted ottomon. We have that too!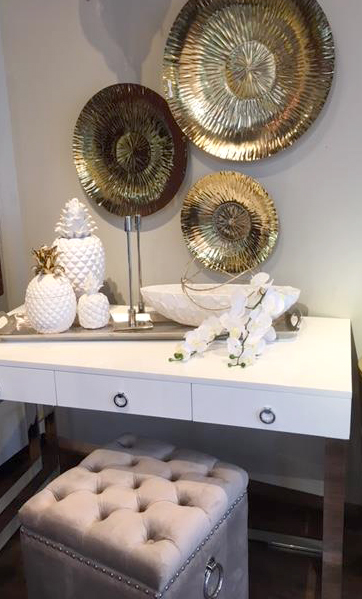 THE FROSTING
Our NEW ARRIVALS wouldn't be complete without unpacking those must-have unique pieces that are the icing on the cake ie. those accent features that will take your design to the next level. Drop in to see some our new decorative mirrors, wall features and other modern accents.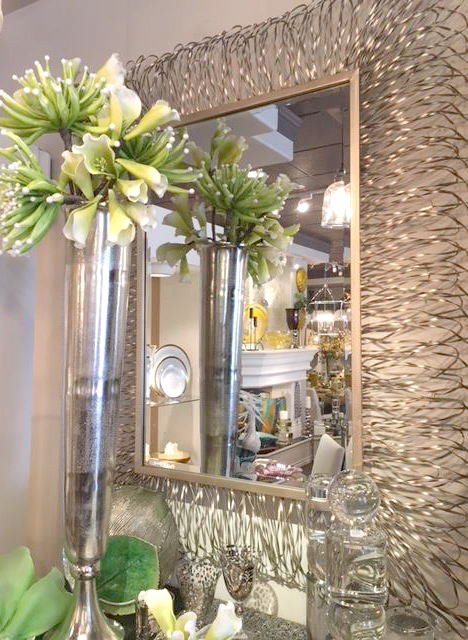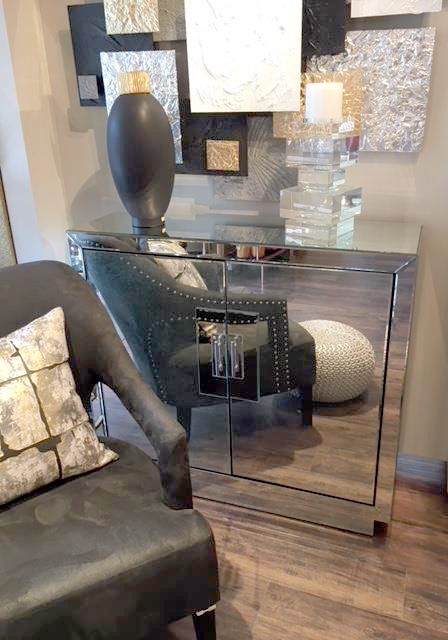 We couldn't wait to show you some of these pieces so snapped a picture even before we hung this one up.