Dress up your Occasions for the Holidays
There is no better time then the holiday season to dress up. Dress up your table, that is, and add some creative magic for your guests.  The setting you create could become a very special Christmas memory for years to come. Here are a few ideas that will spark your imagination and bring joy to your holiday celebration.
Non-traditional Red
Nothing says festive more than red. Just ask Santa! Our tablescape might use traditional red, but if you take a closer look this isn't your traditional spread. You might expect a traditional poinsettia to bring those much loved pops of red, but we've used these beautiful red magnolia flowers instead.
Okay we did sneak in a poinsettia  in the candleholder pictured below. We've used, what is traditionaly supposed to be a candleholder, as a perfect place for a potted plant. Put whatever you can dream of in or on this beautiful piece. Our  golden centrepiece and our towering candleholder arrangements are over the top and isn't that what Christmas is all about. Your centrepieces can double as conversation starters that are sure to spark some special moments between your guests, so have some fun with them.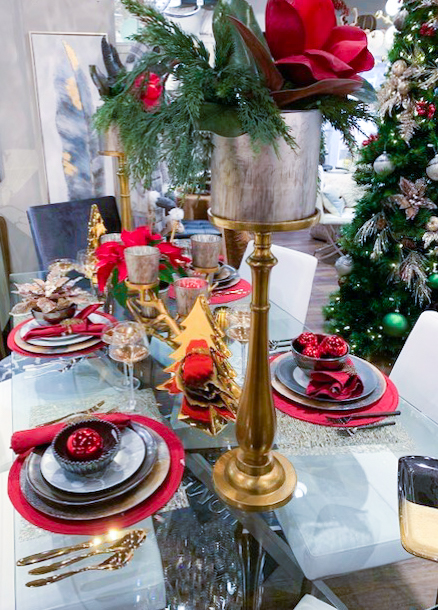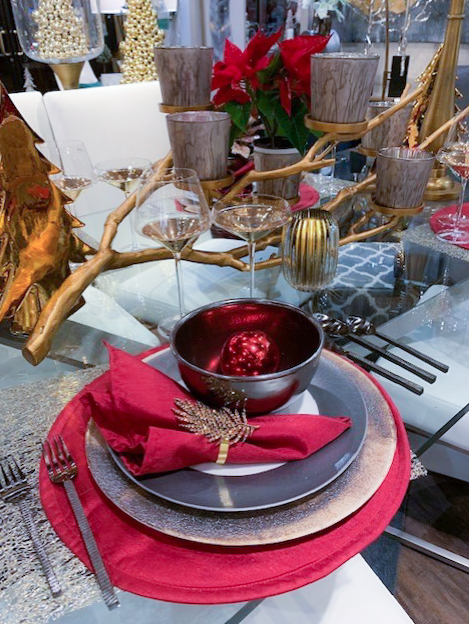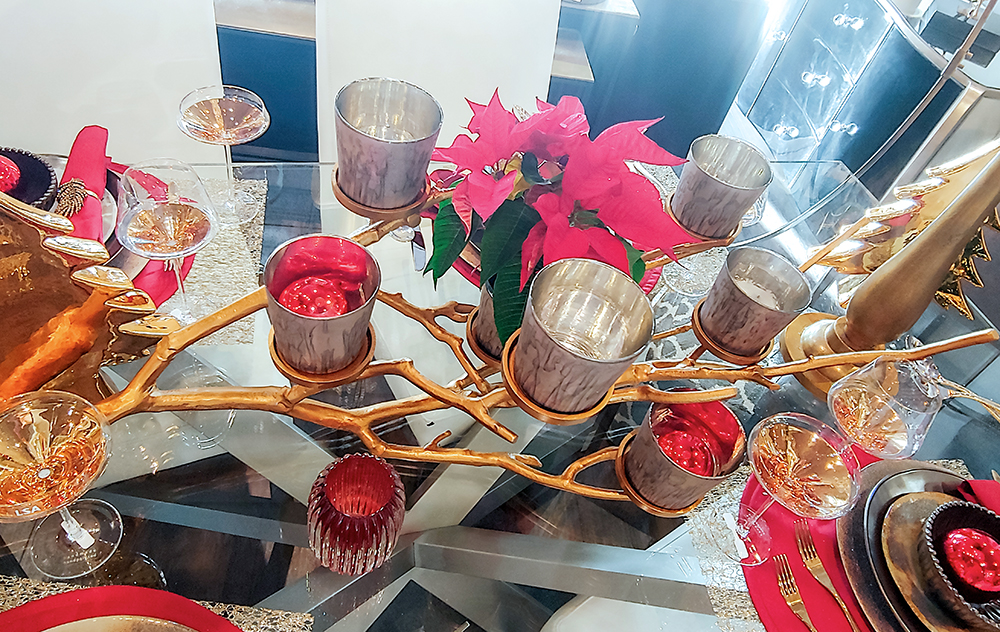 Our table setting is also made complete with stunning layers of contemporary dinnerware. The textured matte grey of Michael Aram's Cast Iron collection contrasts so beautifully with the shimmering earth tones and gold of Vietri's Earth Glass collection and the other gold  and red accents on the table.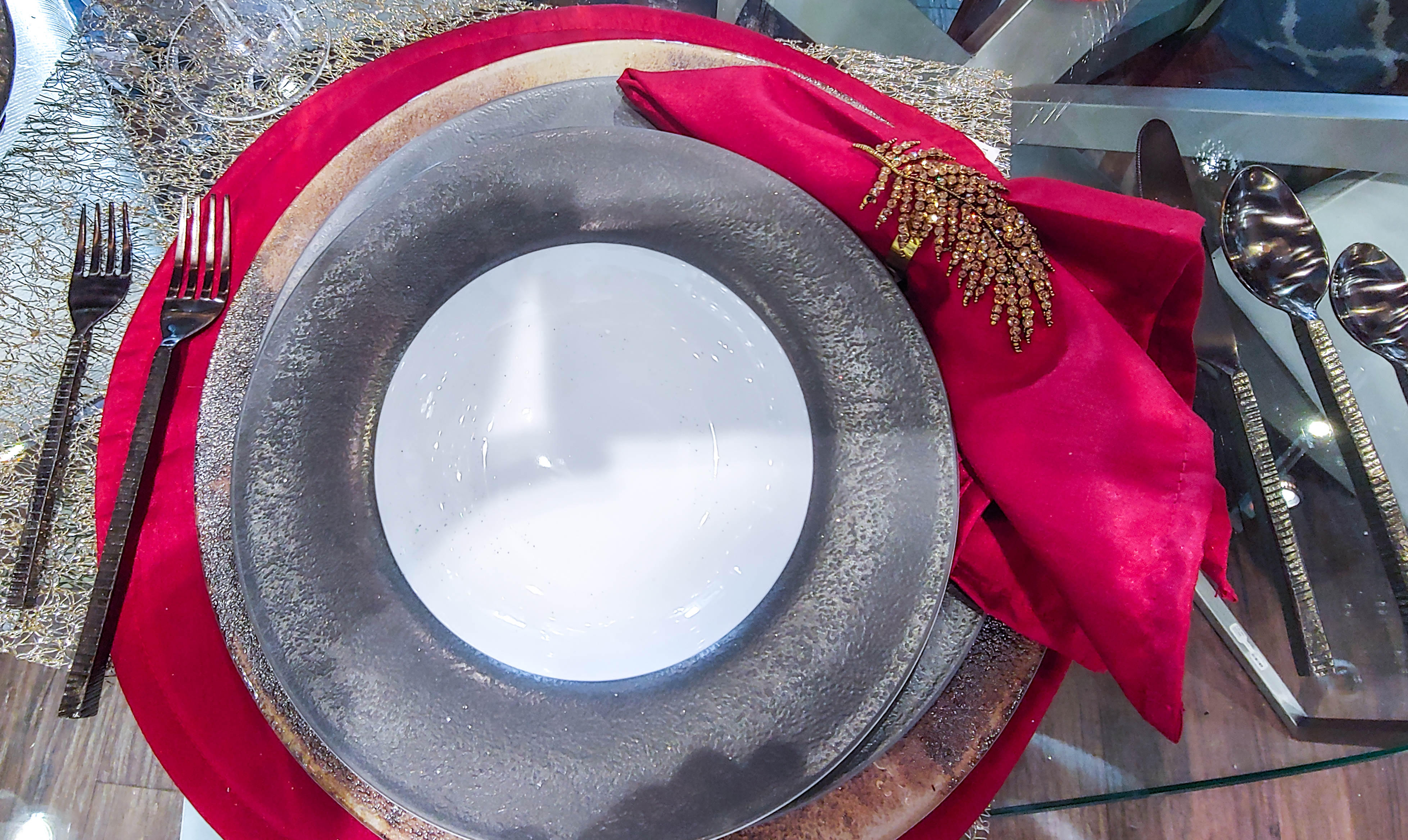 Glitz and Gold
With a centrepiece and floral arrangement change, plus a difference in dinnerware choices we have created a glitz and glamour styled tablescape. We love how this one sparkles. The little details like the star ornaments at each place setting and gold starburst napkin rings bring that holiday magic. The ornament could become a personalized take-home gift for your guests to remind them of this cherished evening.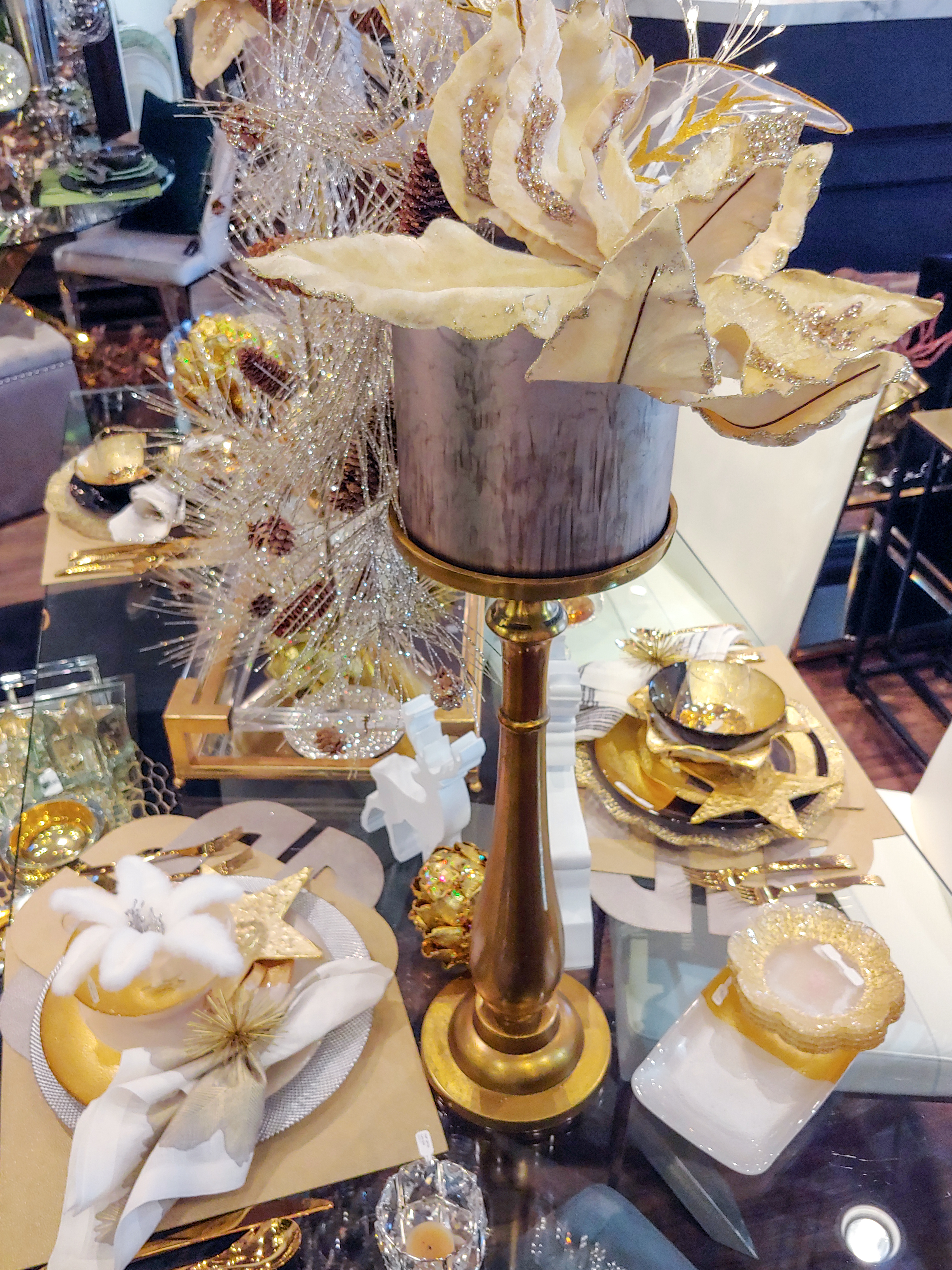 We really love the idea of a centrepiece on a serving tray. A tray as stunning as this one, in glass and gold, becomes part of the show and imagine how it will capture the reflections of all this gold and glitter, especially in the candlelight. A bonus of this approach is that you can have it front and centre when your guests arrive and move it quite easily to make room for the food, if necessary, when dinner is served.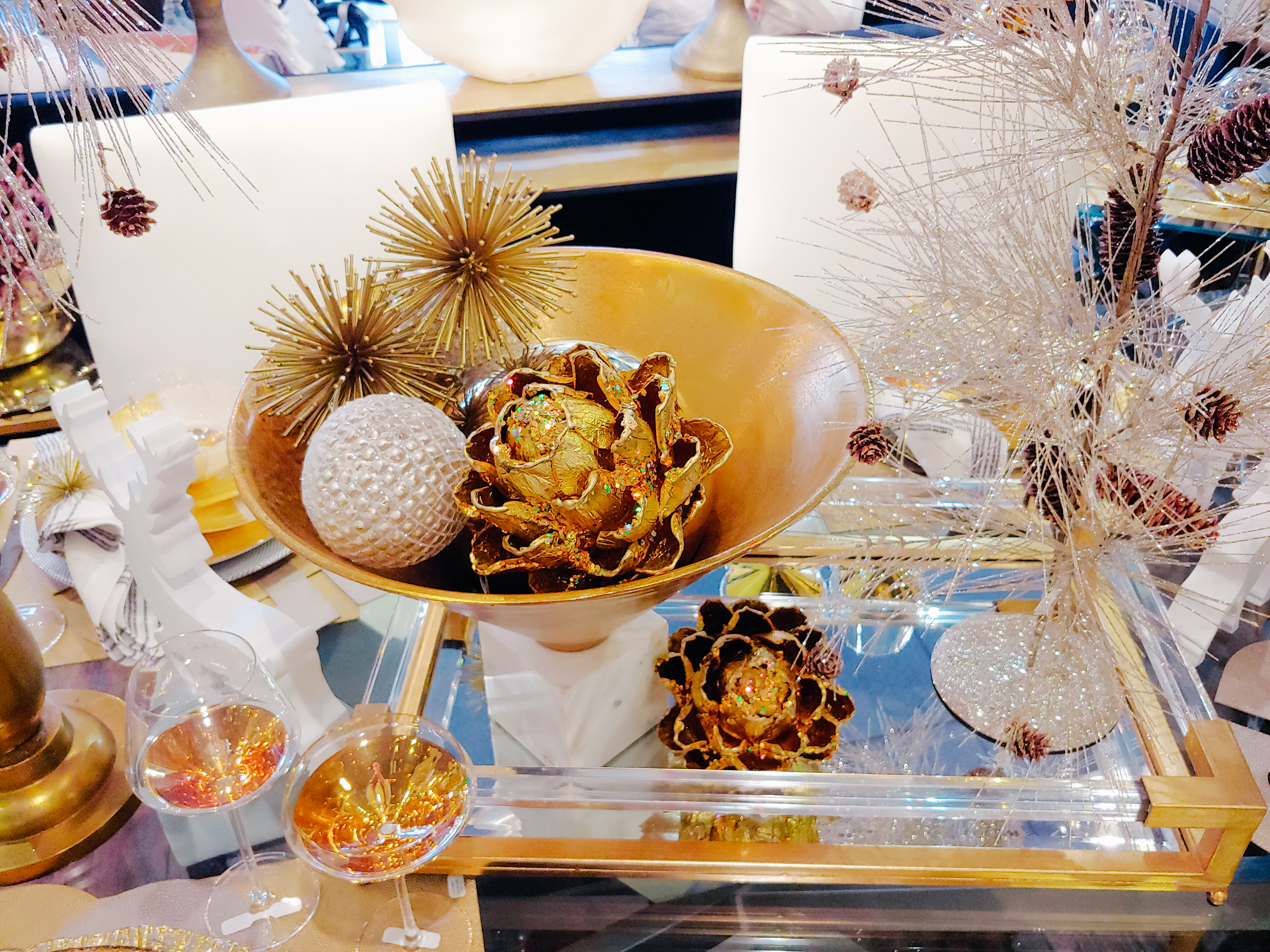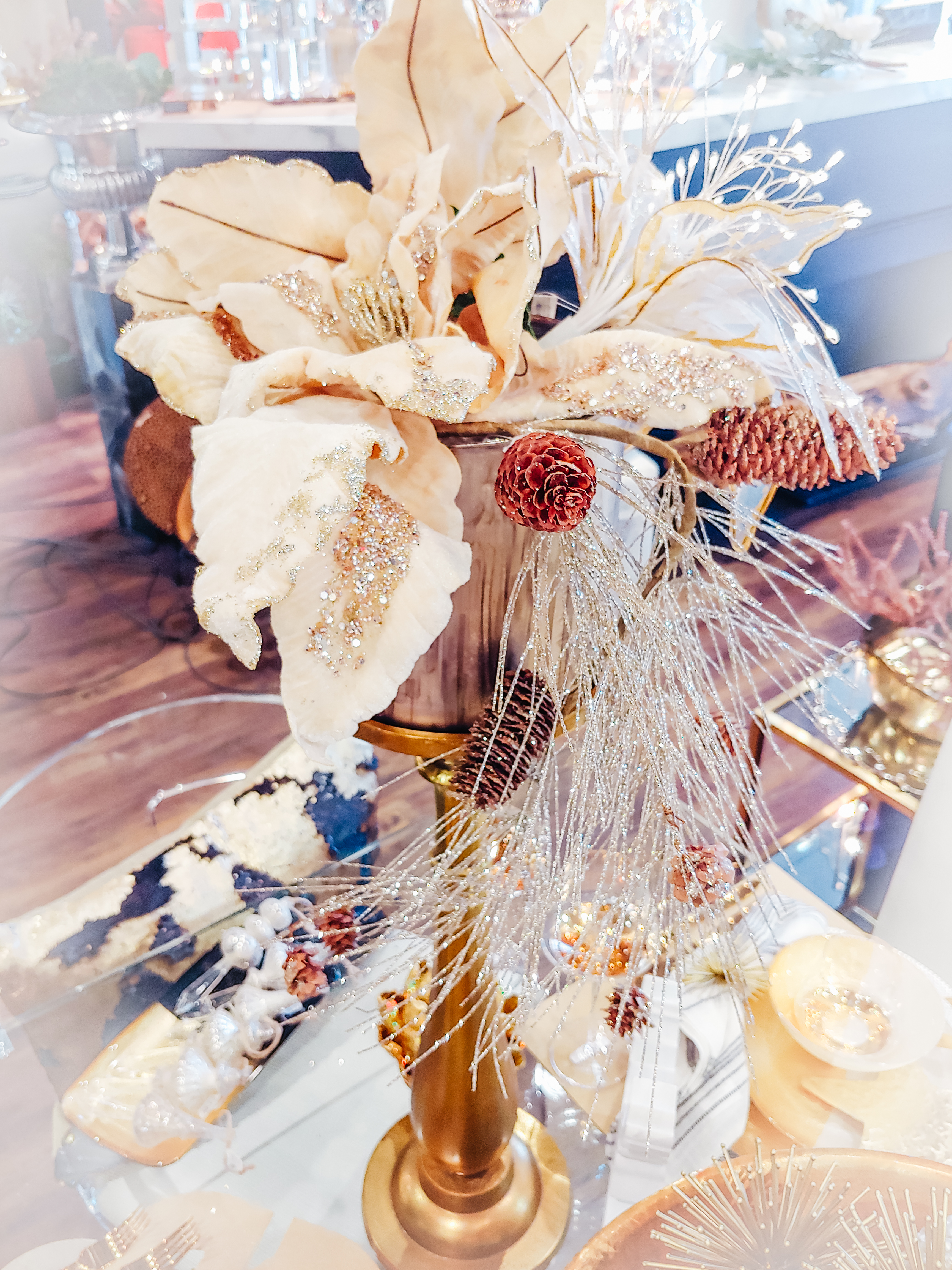 The glass dinnerware featured here is the Two-toned collection and Rufolo Glass from Vietri and we always encourage you to try to mix and match patterns and colours. The Two-toned collection is available in black and gold and white and gold so try the mix.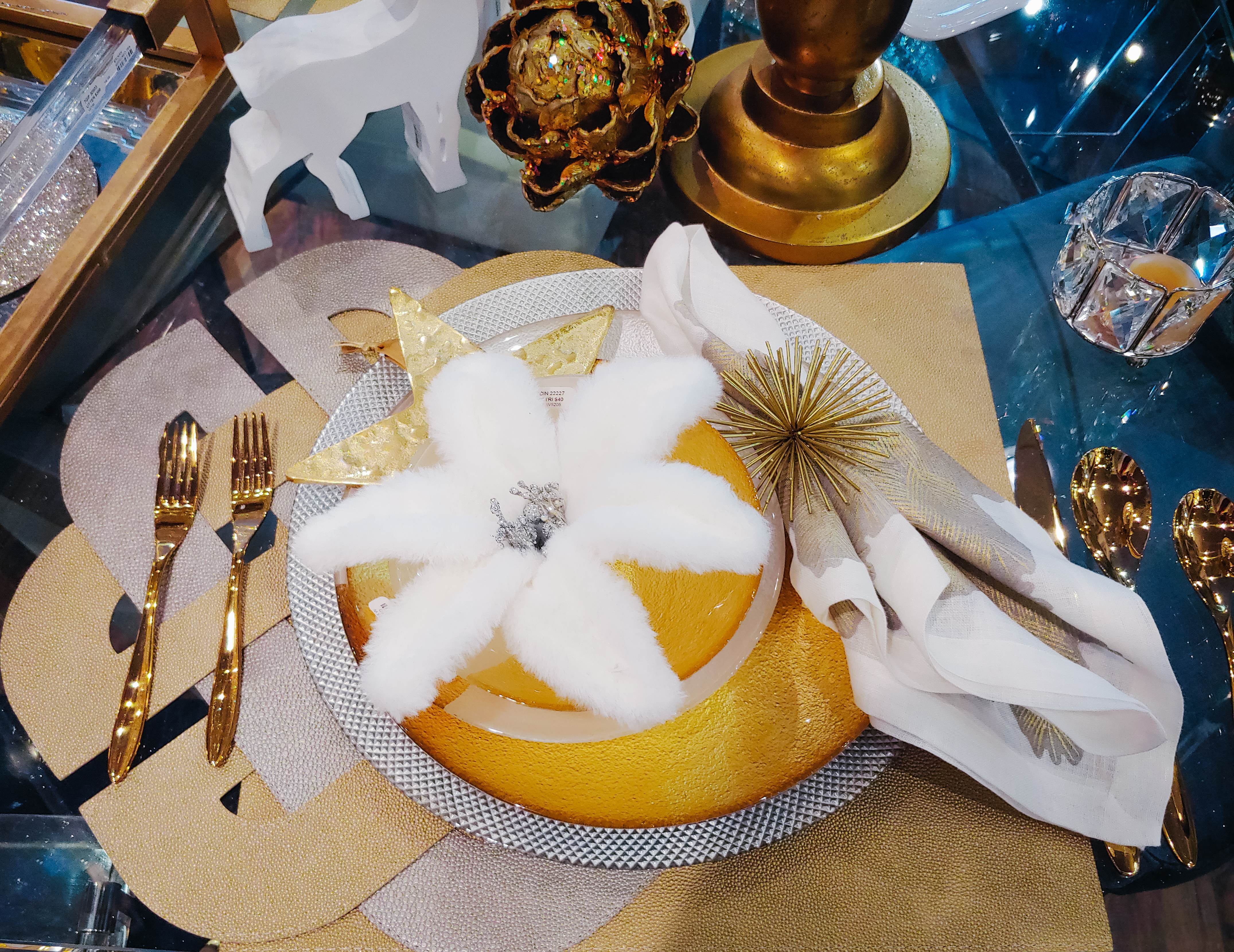 And let's not forget the toast. There are some traditions we should keep. We would love to toast to one of our favourites this season. These beautiful glasses hand painted with gold.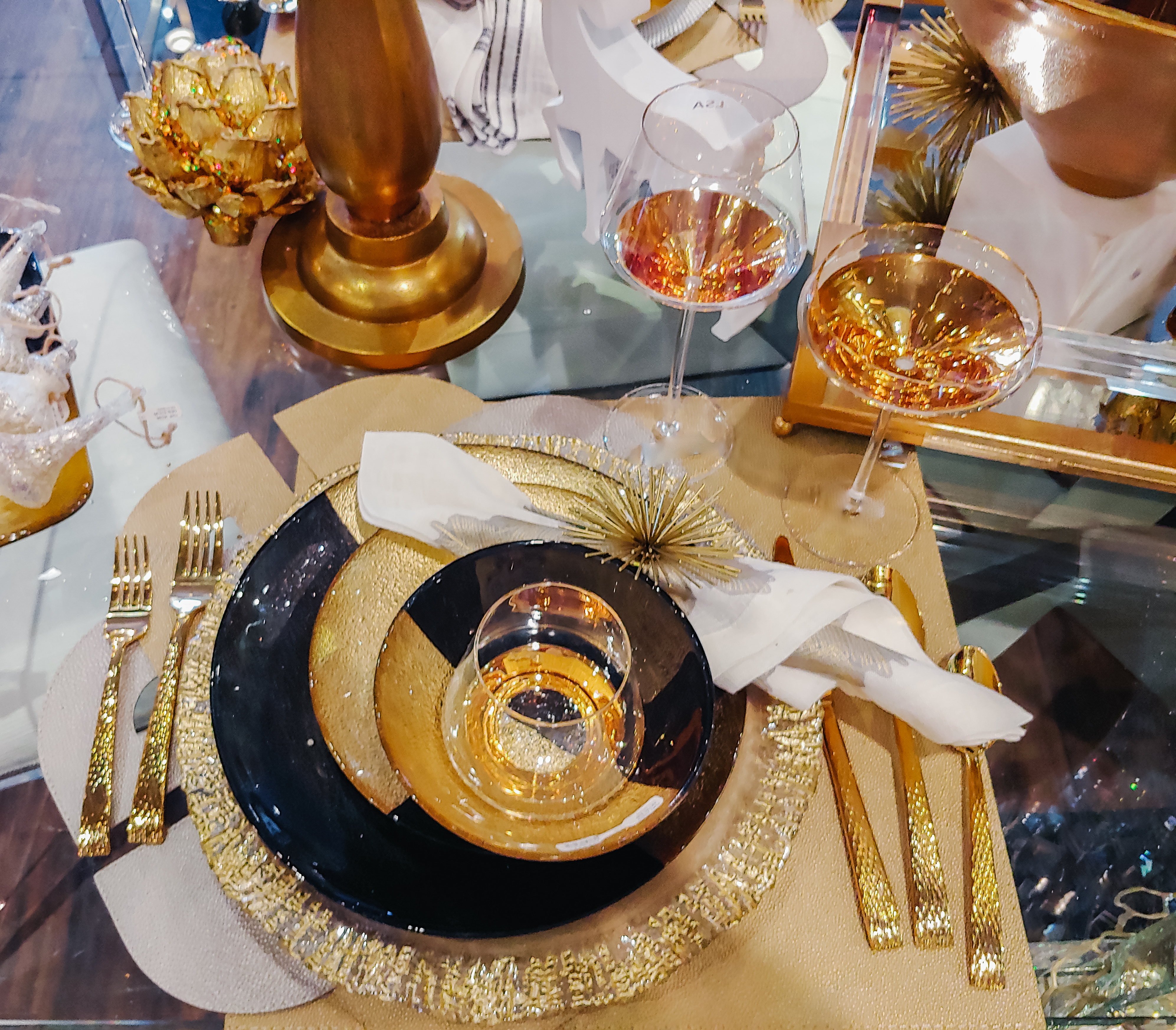 Let it Snow Sophistication
If you love a more monochromatic look and prefer a winter wonderland over glitz and glamour there are some amazing options for capturing that feel as well. Don't get us wrong, despite using the industrial greys on this tablescape, this table still sparkles. Just in a different way. It kind of glimmers like a fresh snowfall and the faux fur tablecovering creates that needed softness to contrast with the hard surfaces of the other table elements.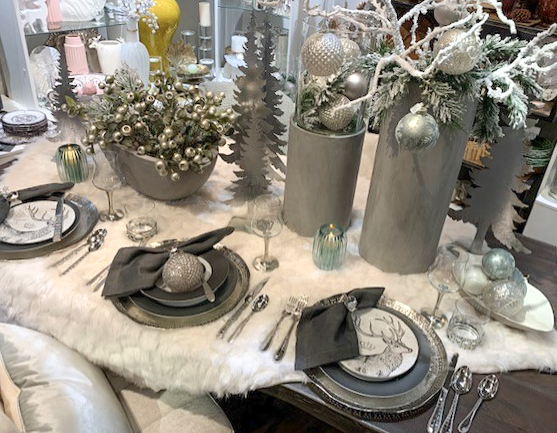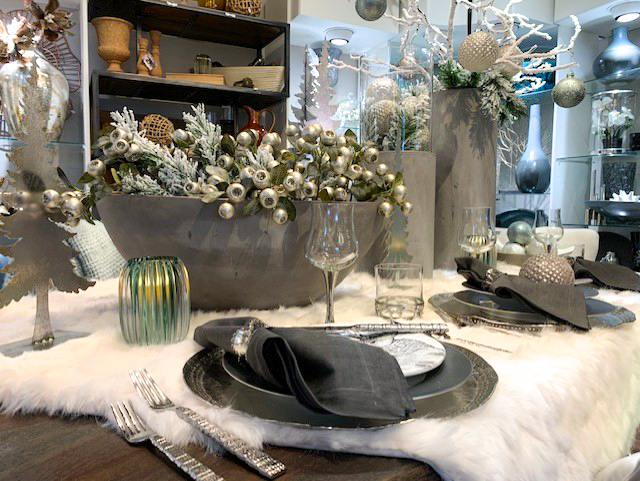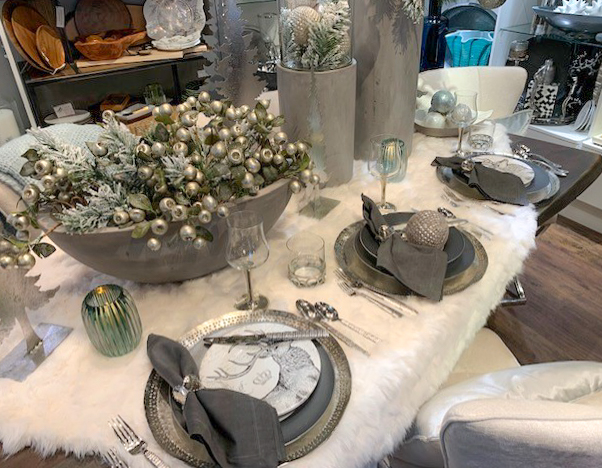 Metalic Magic
This tablescape is so full of texture and depth. The combination of bronze, gold, and even subtle copper tones make for an earthy and cozy feel. Again the addition of candlelight and in this case twinkling lights will make your guests want to linger and enjoy the warmth of your table.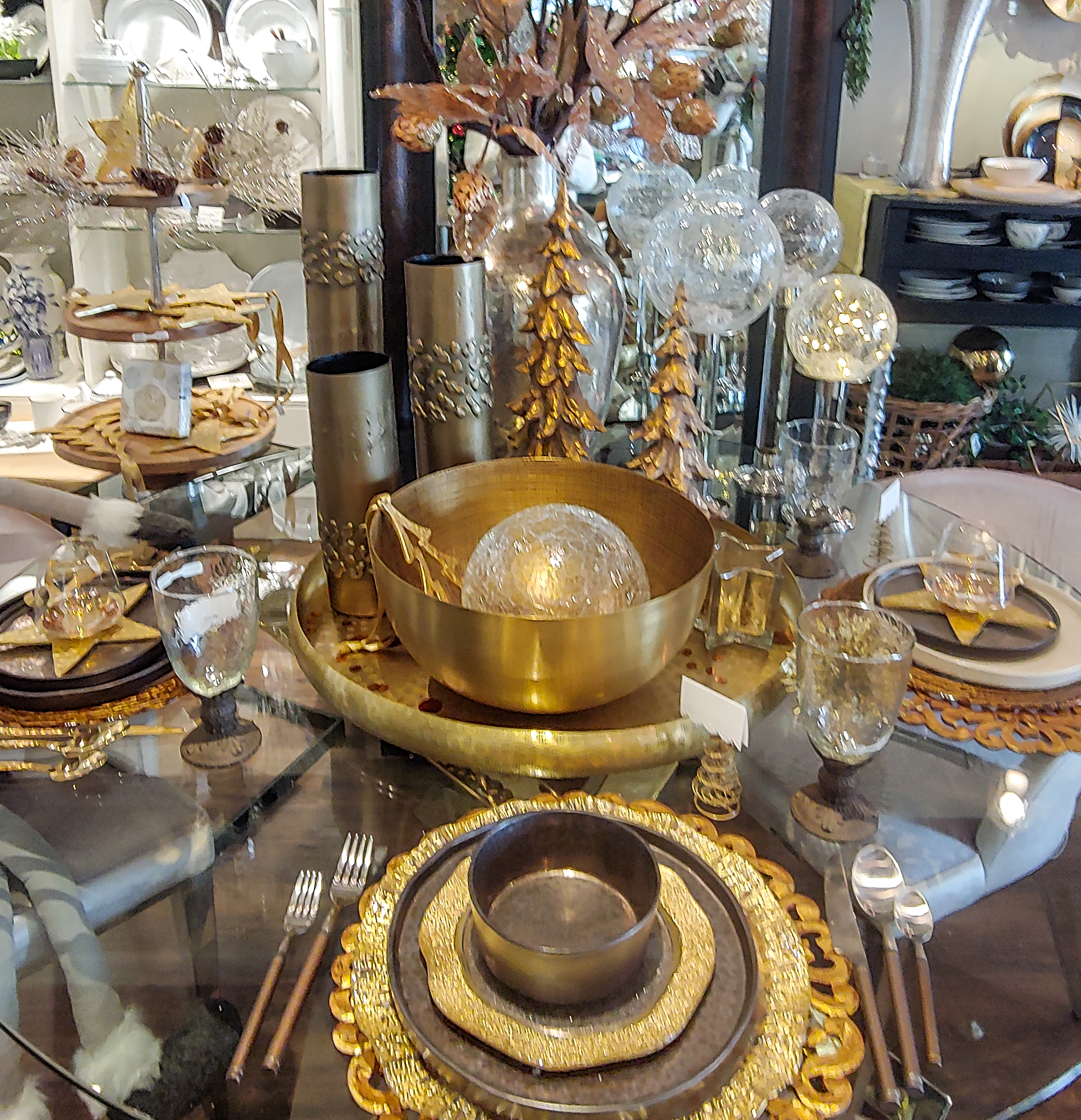 This tablesetting is again made complete by the layers that build upon each other. Sometimes more can be better. Welcome your guests with some personalized placeholders.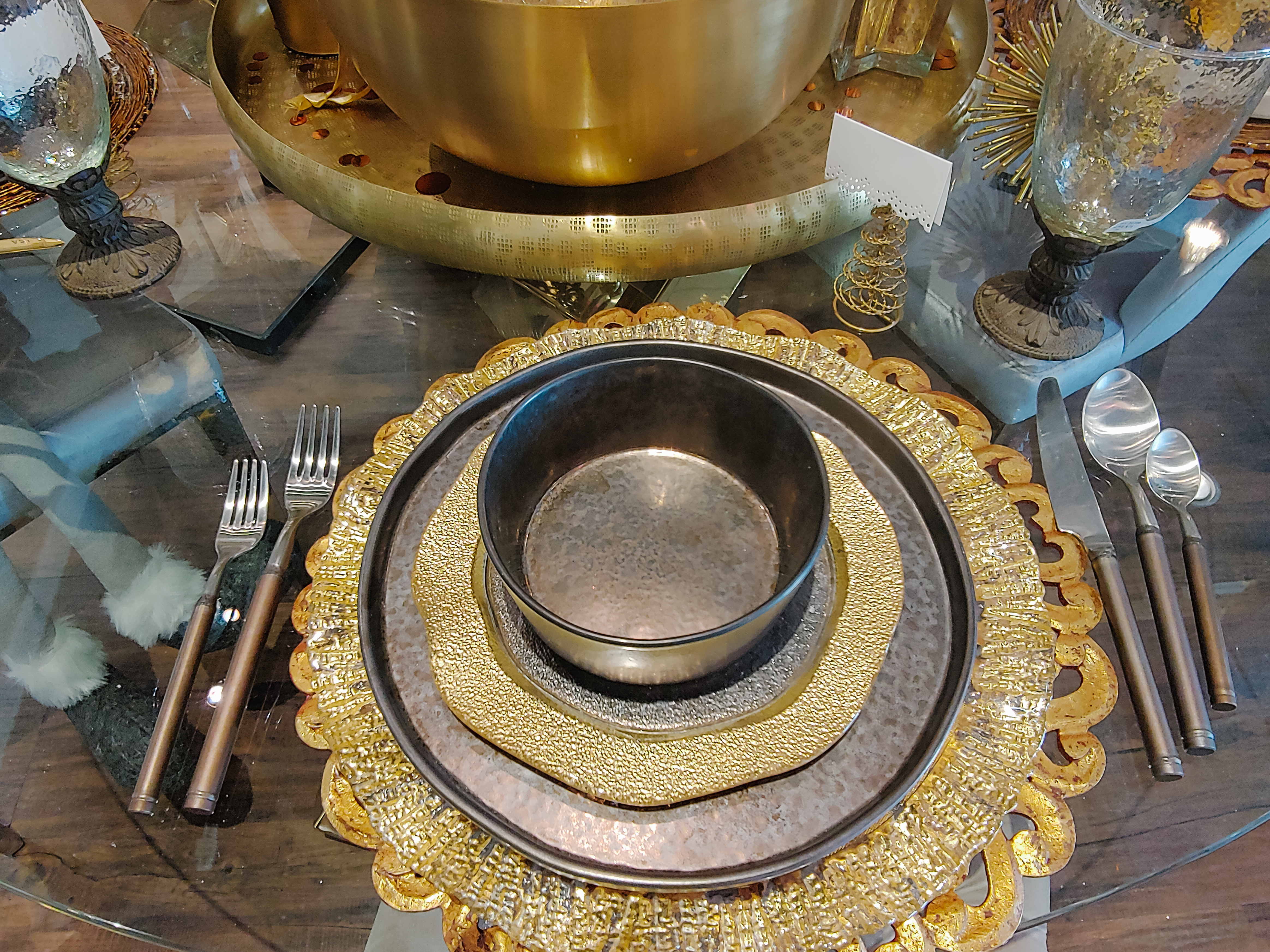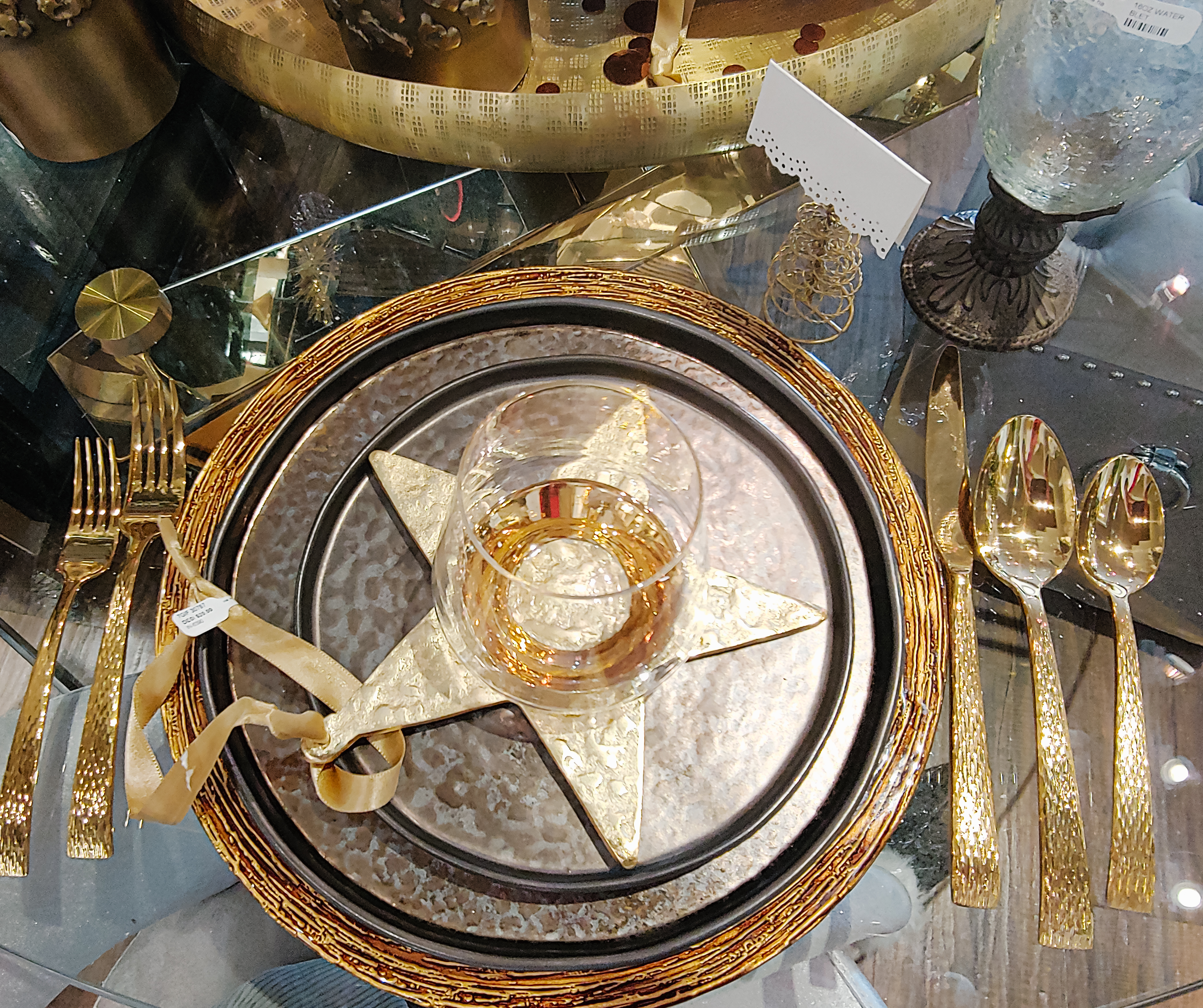 Don't forget the Appetizers
How you serve up your appetizers will give your guests an impression of what is to follow so don't leave that as an afterthought.  There are so many beautiful serving pieces that will make an amazing first impression. Perhaps you have occasions over the holidays where you aren't serving a full dinner. Make these gatherings special, as well, with stunning serving pieces, appetizer and dessert plates and everything you need for a lovely visit over coffee and tea.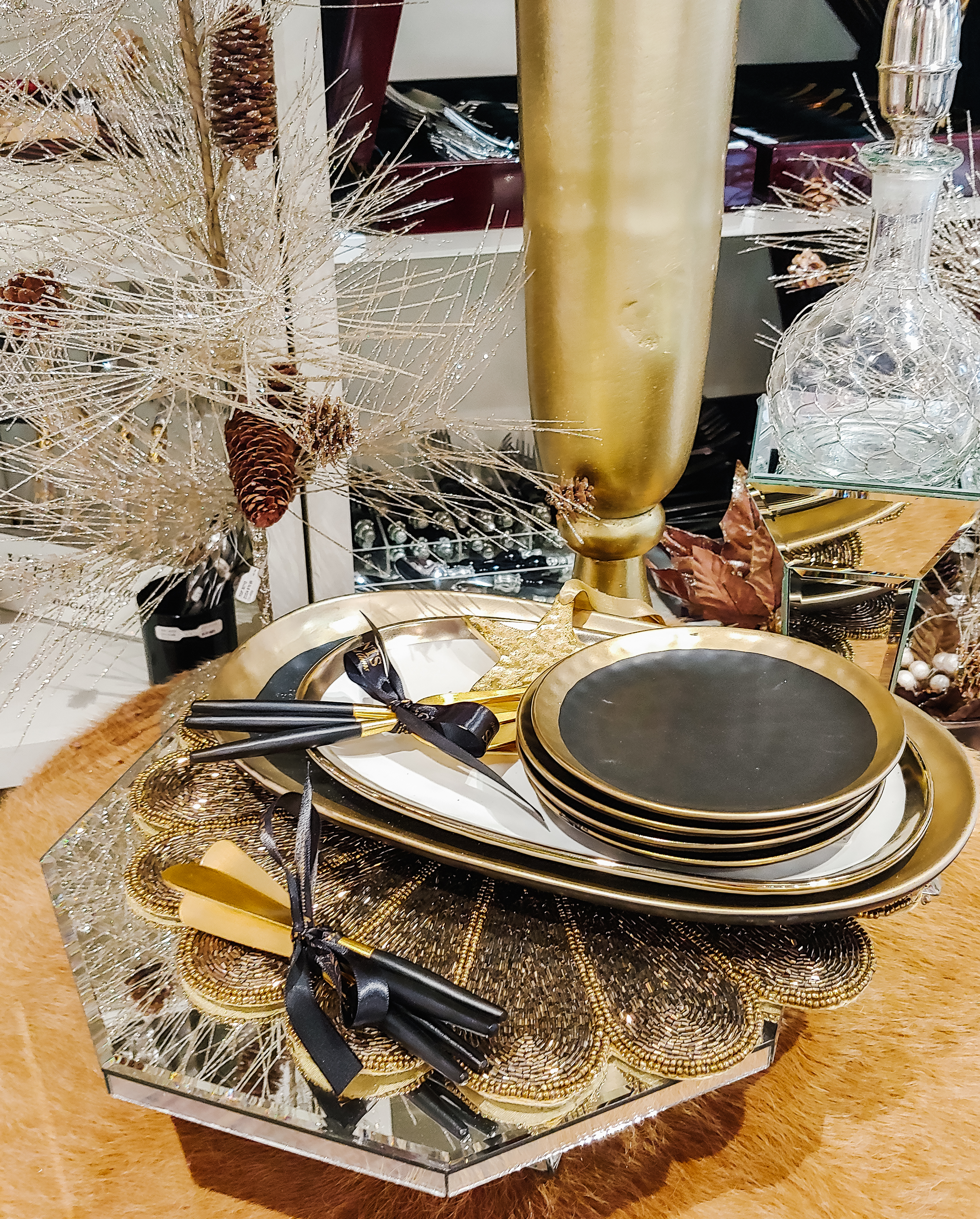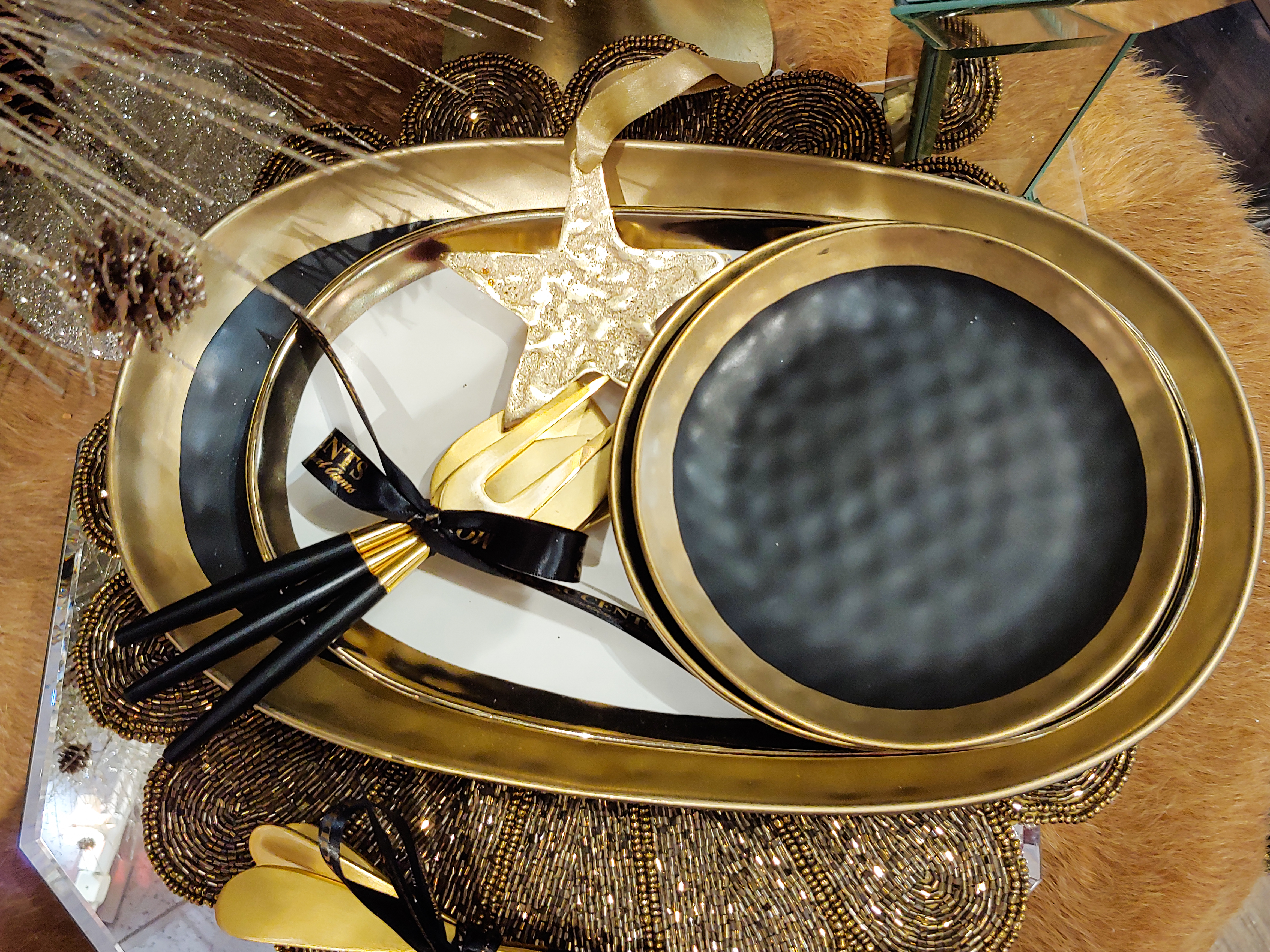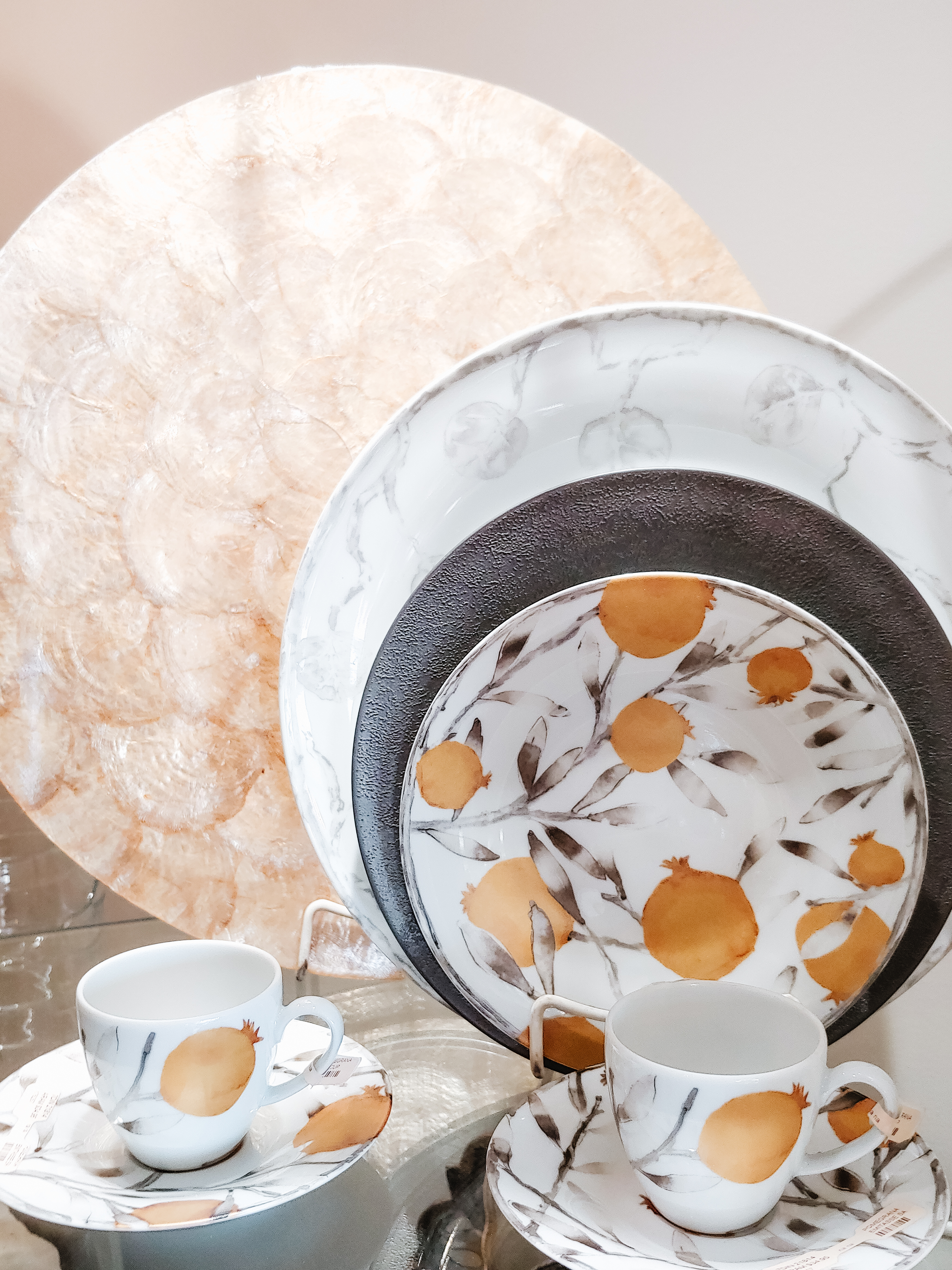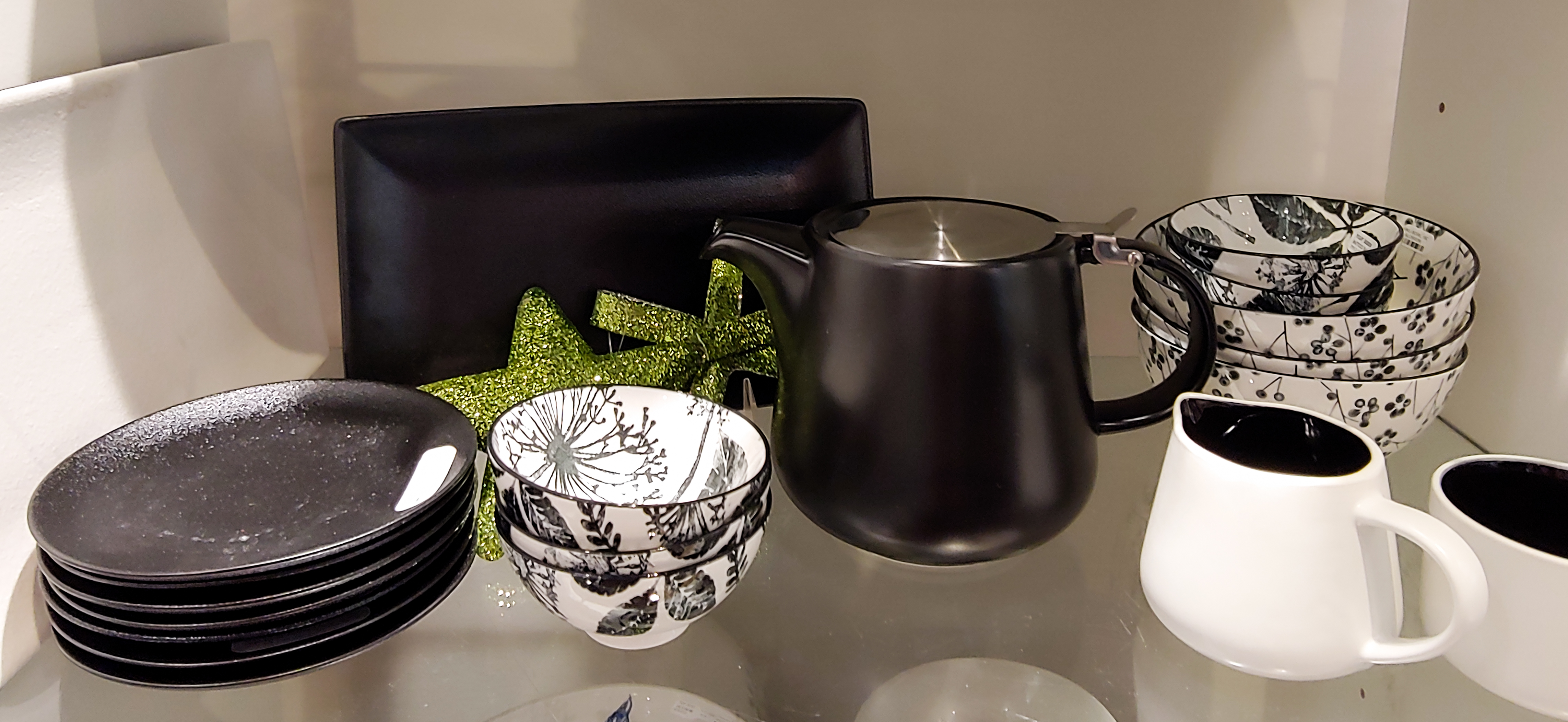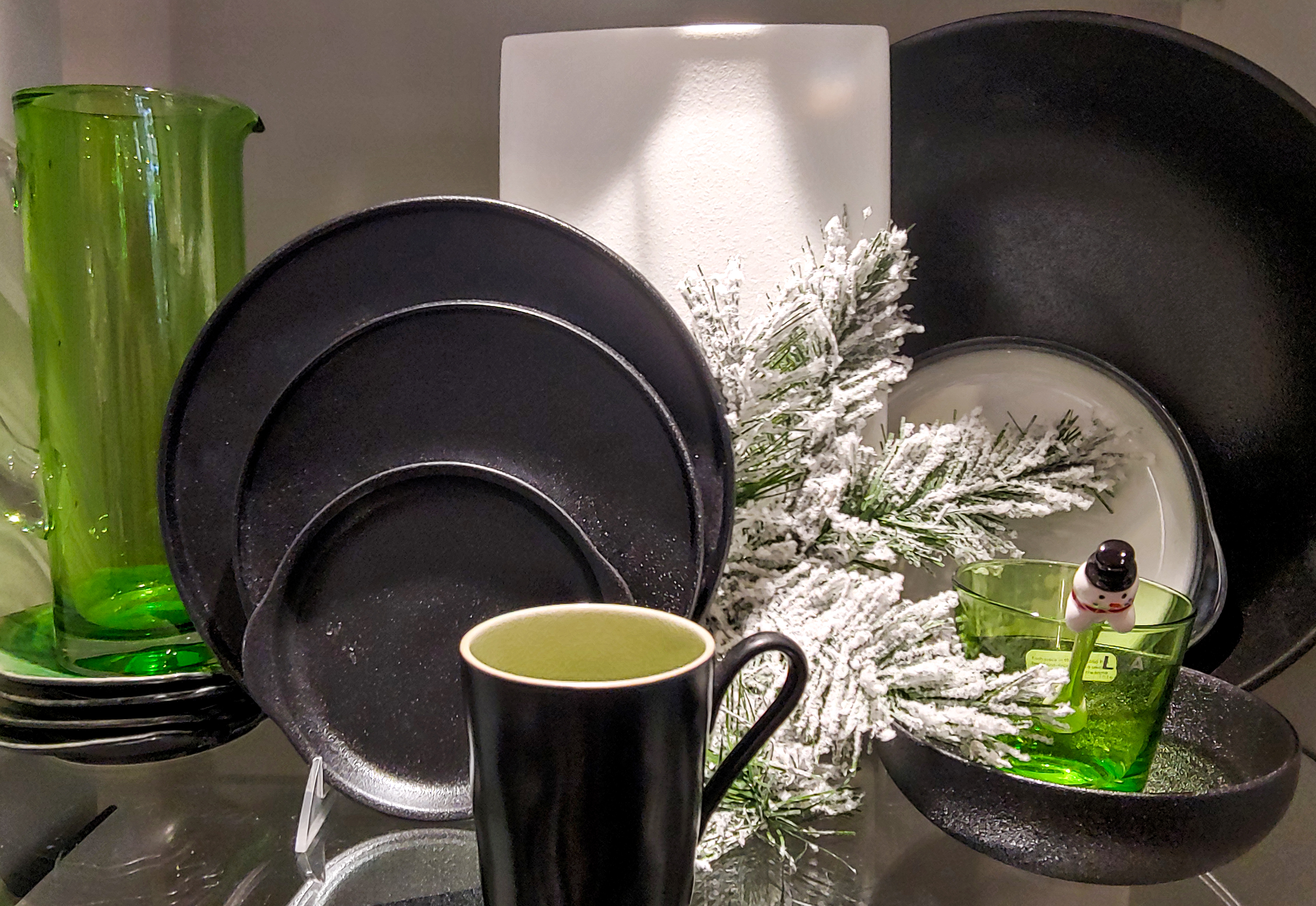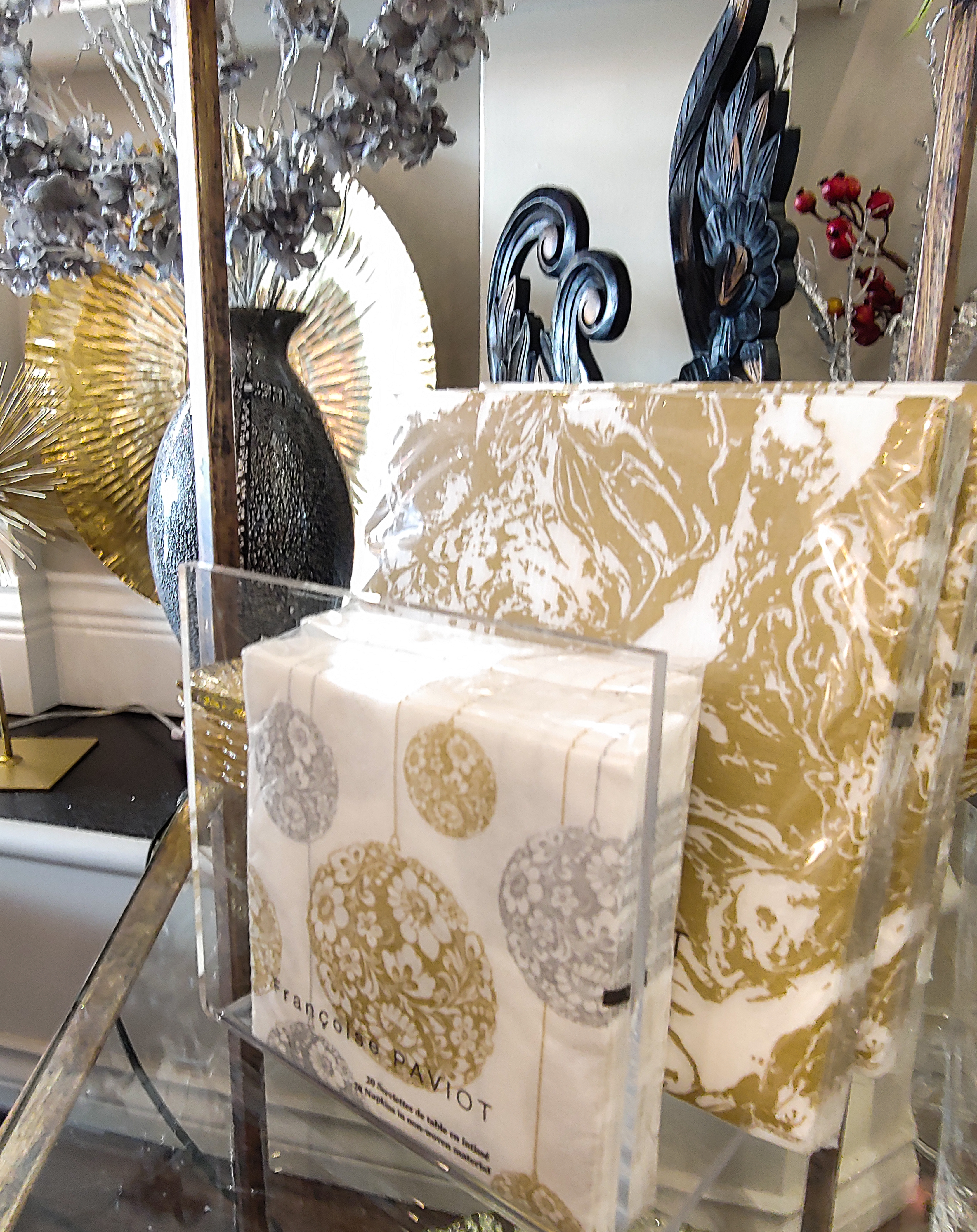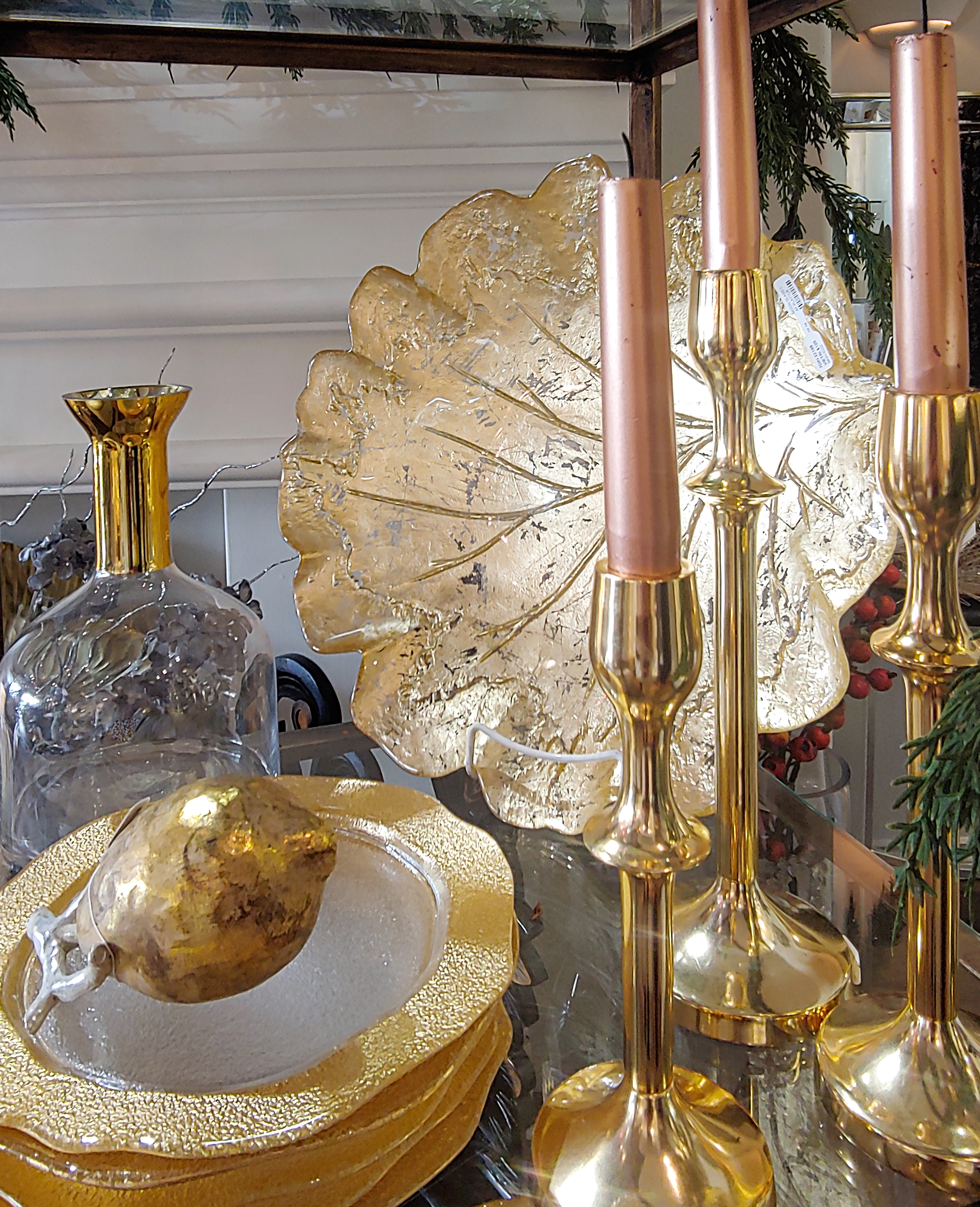 We are here at Modern Accents to help you prep for every occasion over this holiday season. Tell us what your vision is for a perfect tablescape or gathering or pick our brains to help you figure it out. Style your occasions with our help and a little holiday magic.