A Modern Approach to Holiday Decor
You don't have to pack away your favourite accent pieces to replace them with over-the-top holiday tchotchkes and tinsel garland. If that is your thing that is fine too, but we would like to show you a modern approach to celebrate the holidays and the beautiful pieces that you have invested in for your home. Plus, using vases, candle holders or other accent pieces that are not exclusively Christmas-themed for your holiday decor, gives you even more justification to pick up a few more pieces.  After all when you purchase them you can count on being able to use them all year long. Of course we have the holiday embelishments, here at Modern Accents too,  so we can help you pull everything together.
Here are our tips for styling your holiday:
Just Add Greenery and a Dusting of Snow
Your modern industrial style can quite effectively become a winter woodland over the holiday season with a few touches of snow-covered evergreen boughs and pine cones.  These concrete pieces will remain a bold contemporary statement even after the ornaments are packed away and the abstract artwork makes an amazing backdrop with the grey and white colours of winter highlighted with a little holiday magic in gold. Of course we can't forget to mention the birds. Again these transition nicely for every season. At Modern Accents we have lots of artificial options for greenery and florals, but if you prefer you can create a similar look using natural pine or fur boughs.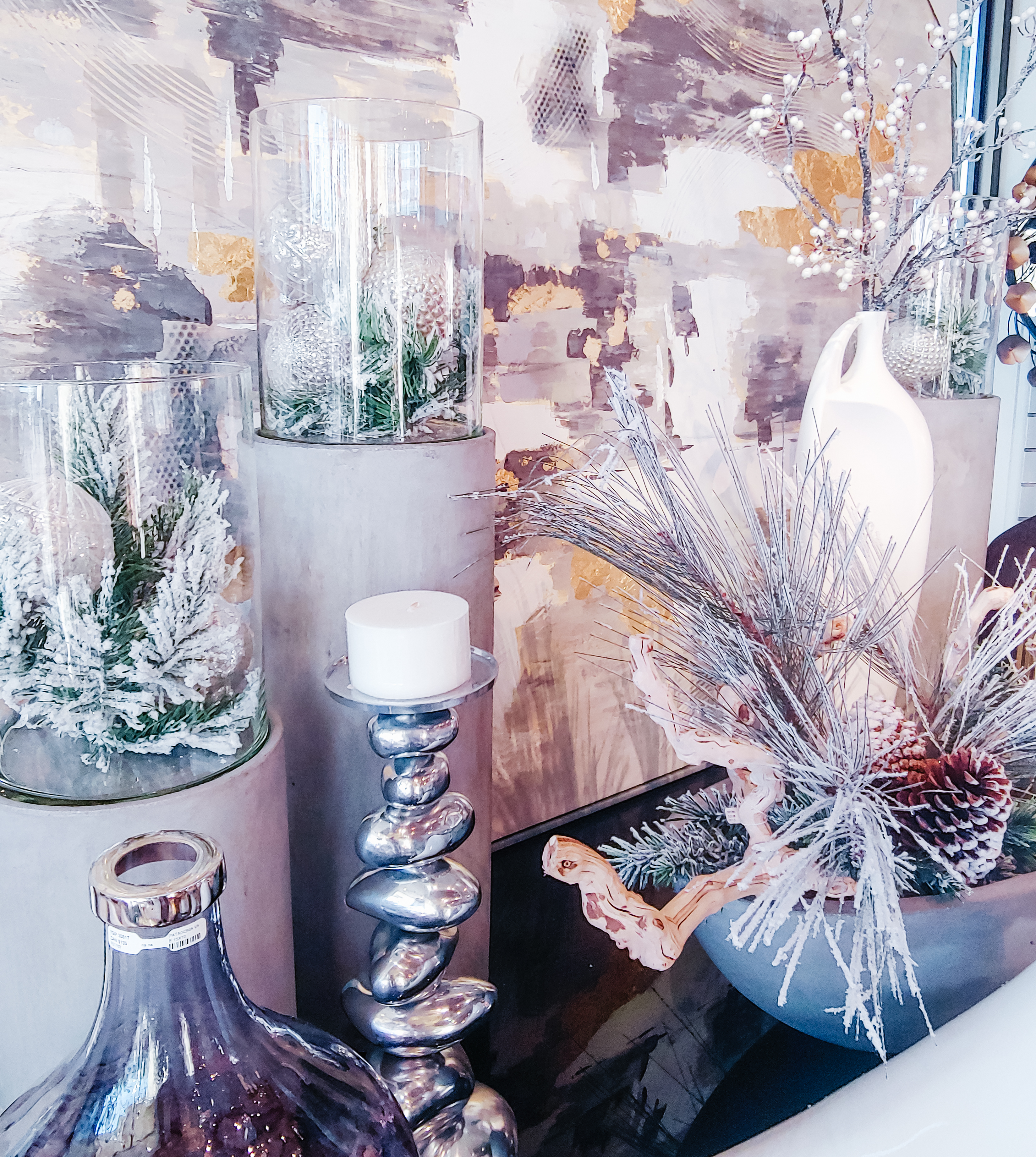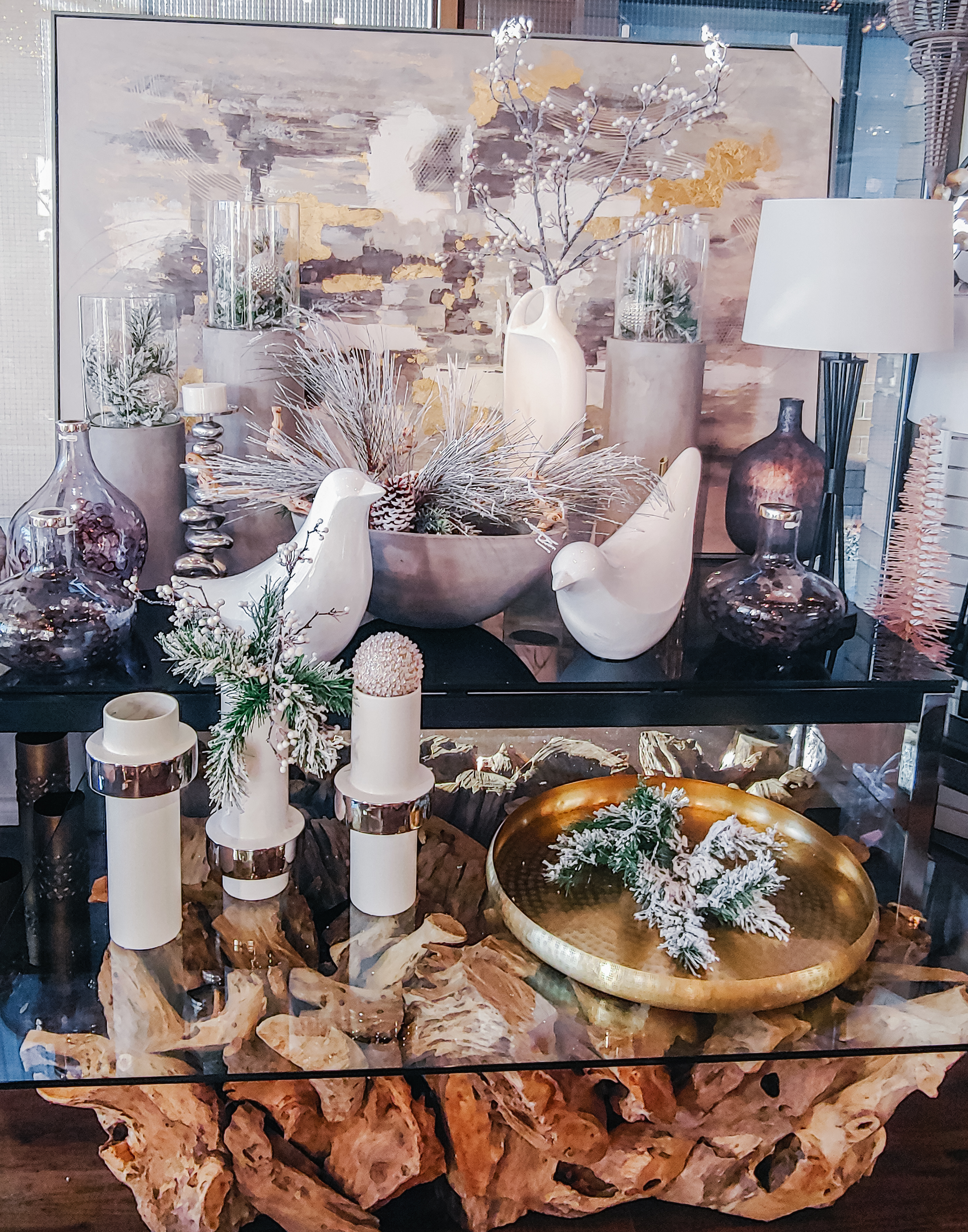 Deck Your Vases, Candleholders and Hurricanes
If you can put something in it, around it, or on top of it, deck it with some holiday magic. Fill your glass accents with candlelight, greenery, florals, twinkling lights or all of the above to create some cozy ambiance. Just a few touches will make your everyday accents special for Christmas.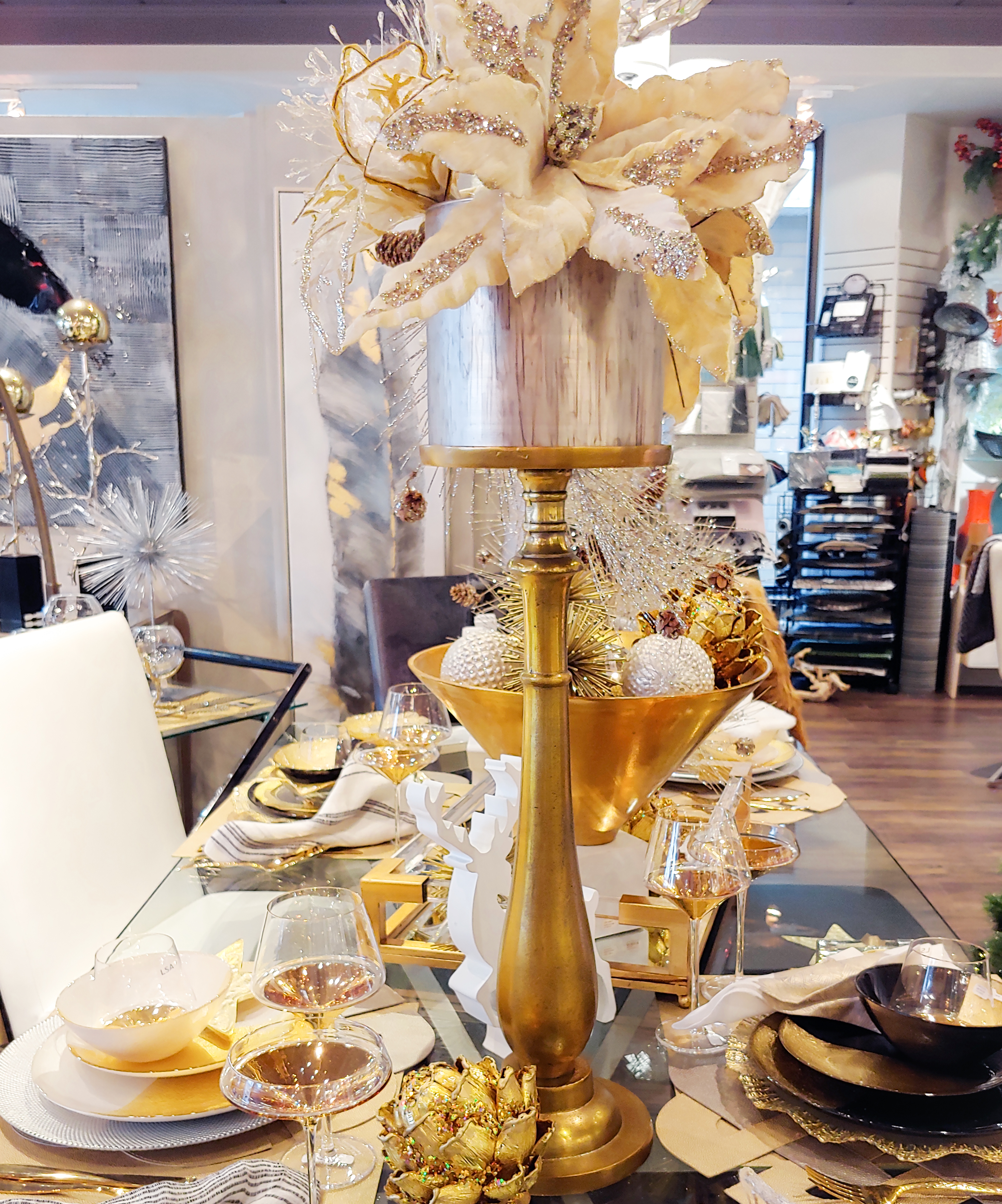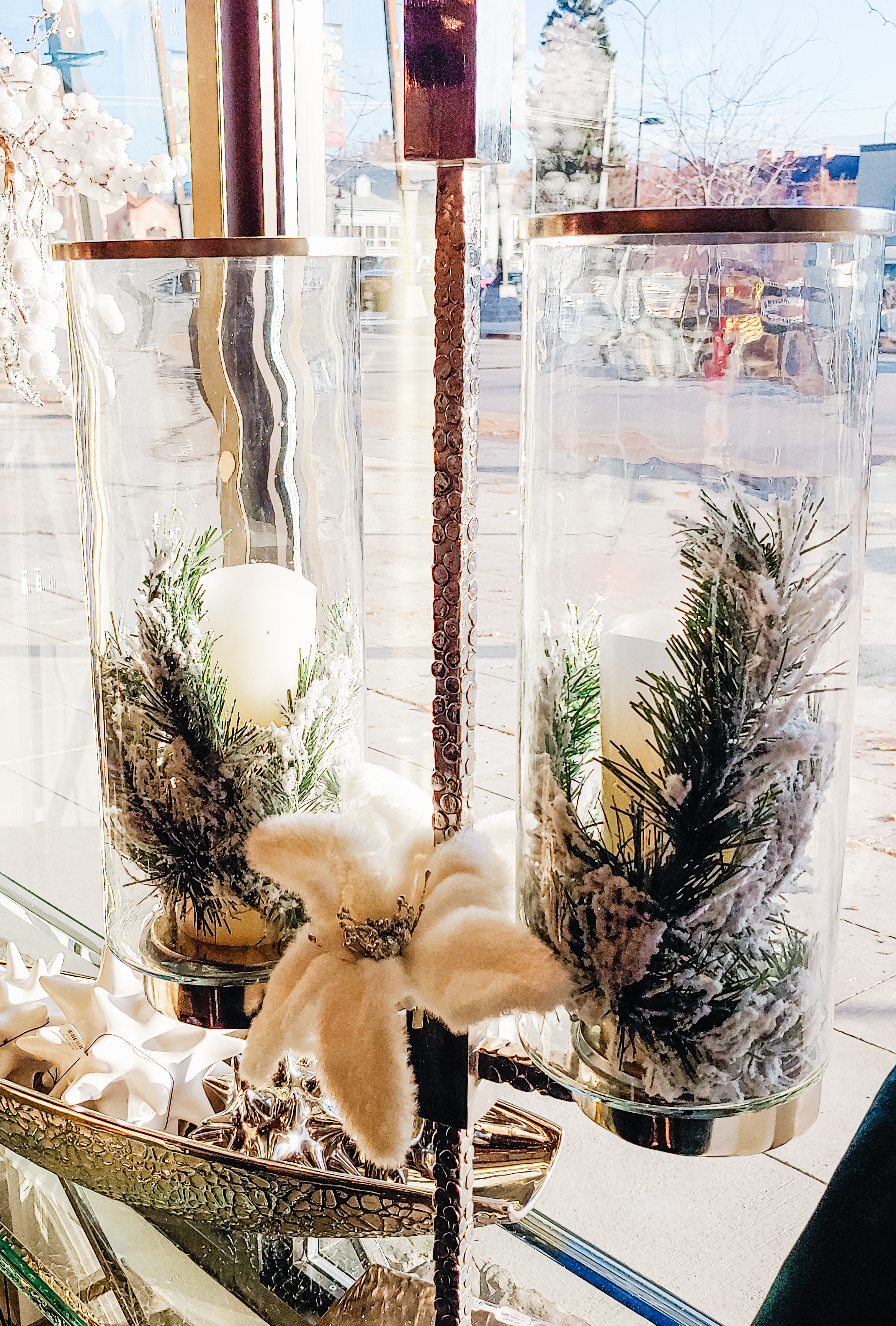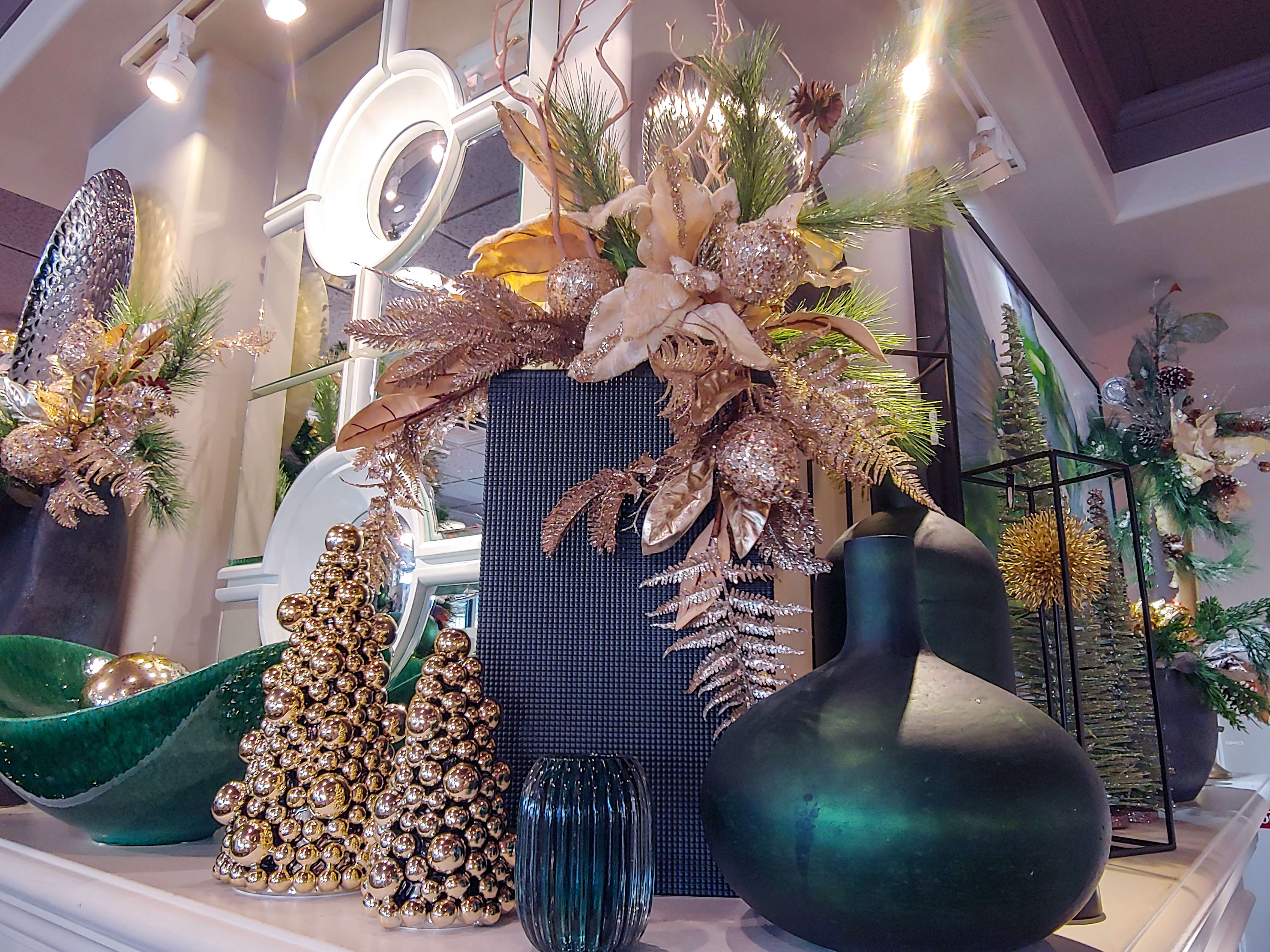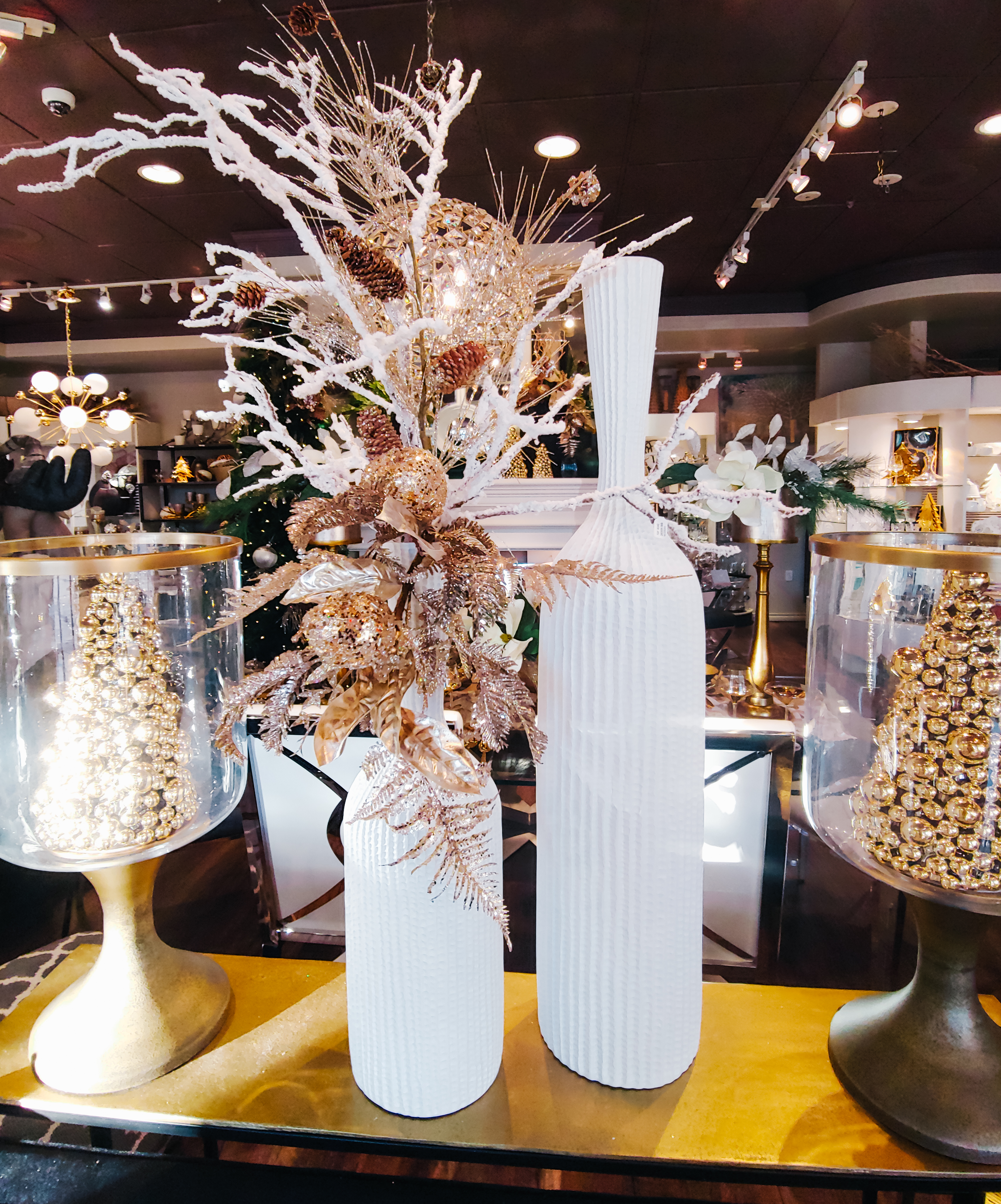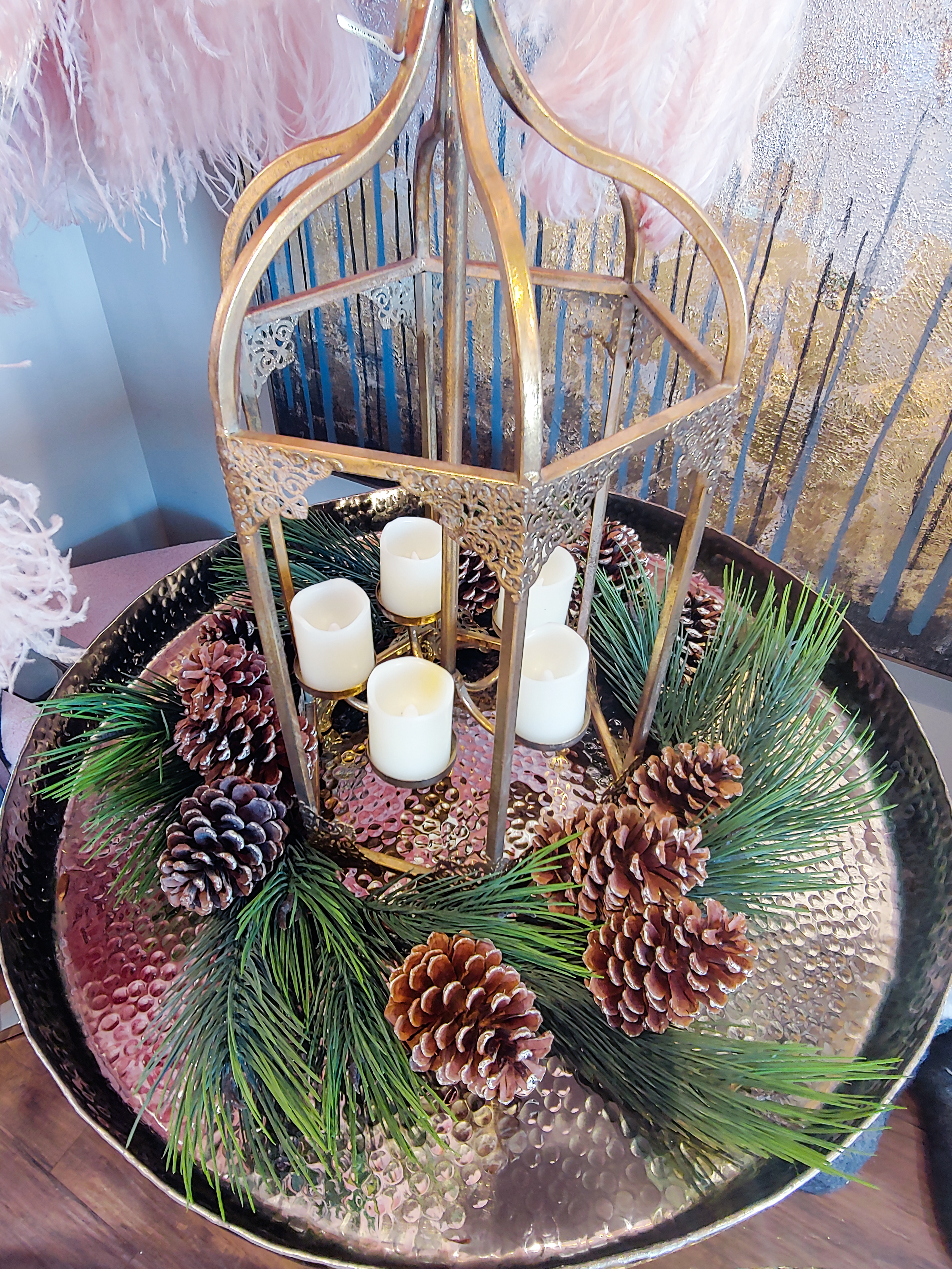 You can't go wrong with natural accents in the winter. We love playing with manzanita branches and grape vine throughout the year in our designs, but at this time of year we have some extra fun. Be creative. We would love to hear your ideas for incorporating these into your holiday decor.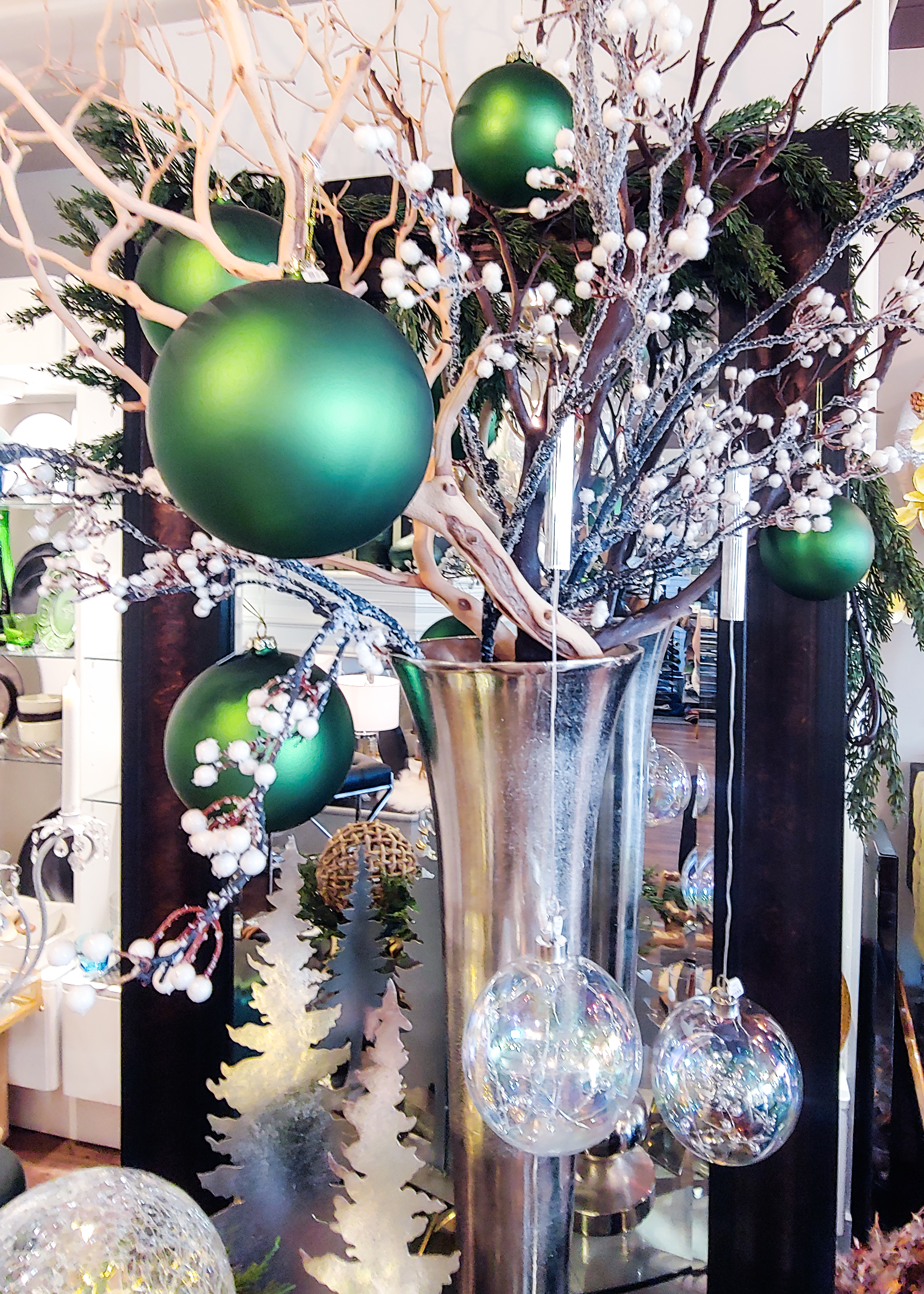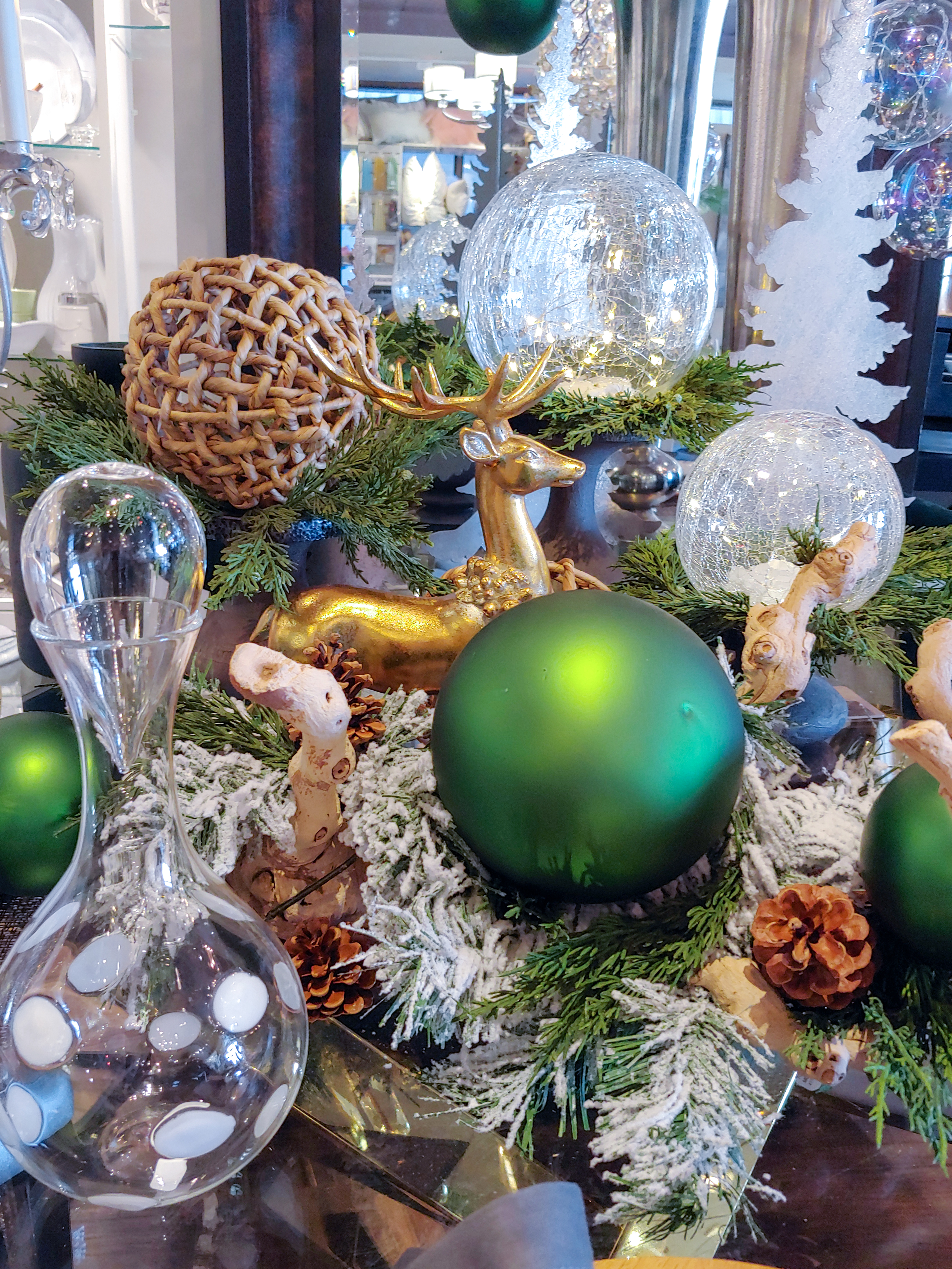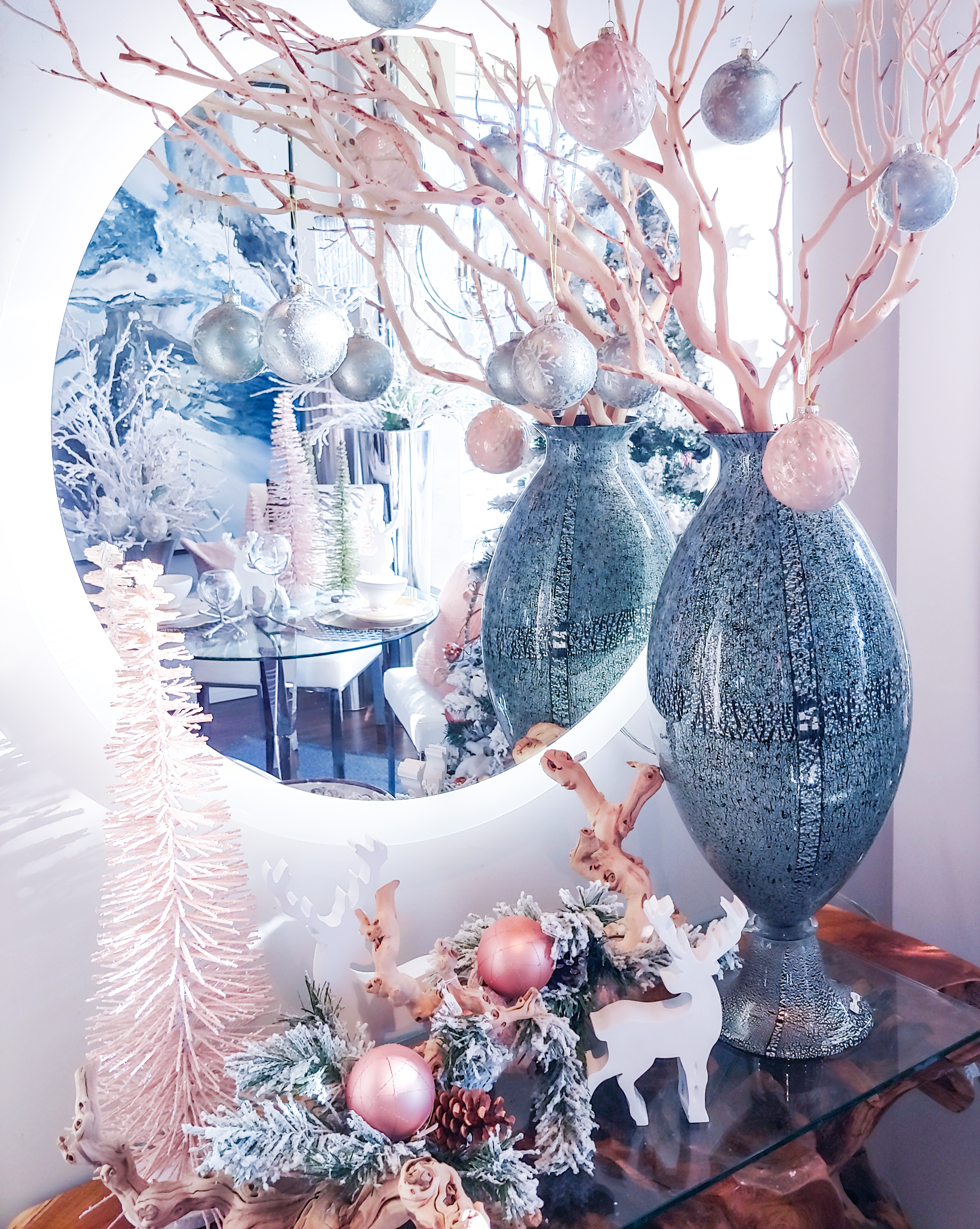 Simplify your Colour Palettes
Traditionally red and green are the go to colours for decking the halls, but depending on your current interior colour palette these colours just may not work. Don't force yourself to use colours you don't really like or that just don't mesh with your pink throw pillows. Icy pastels and more neutral golds and silvers may work better. Select a few colours that compliment your sofa, rugs and other linens and furnishings.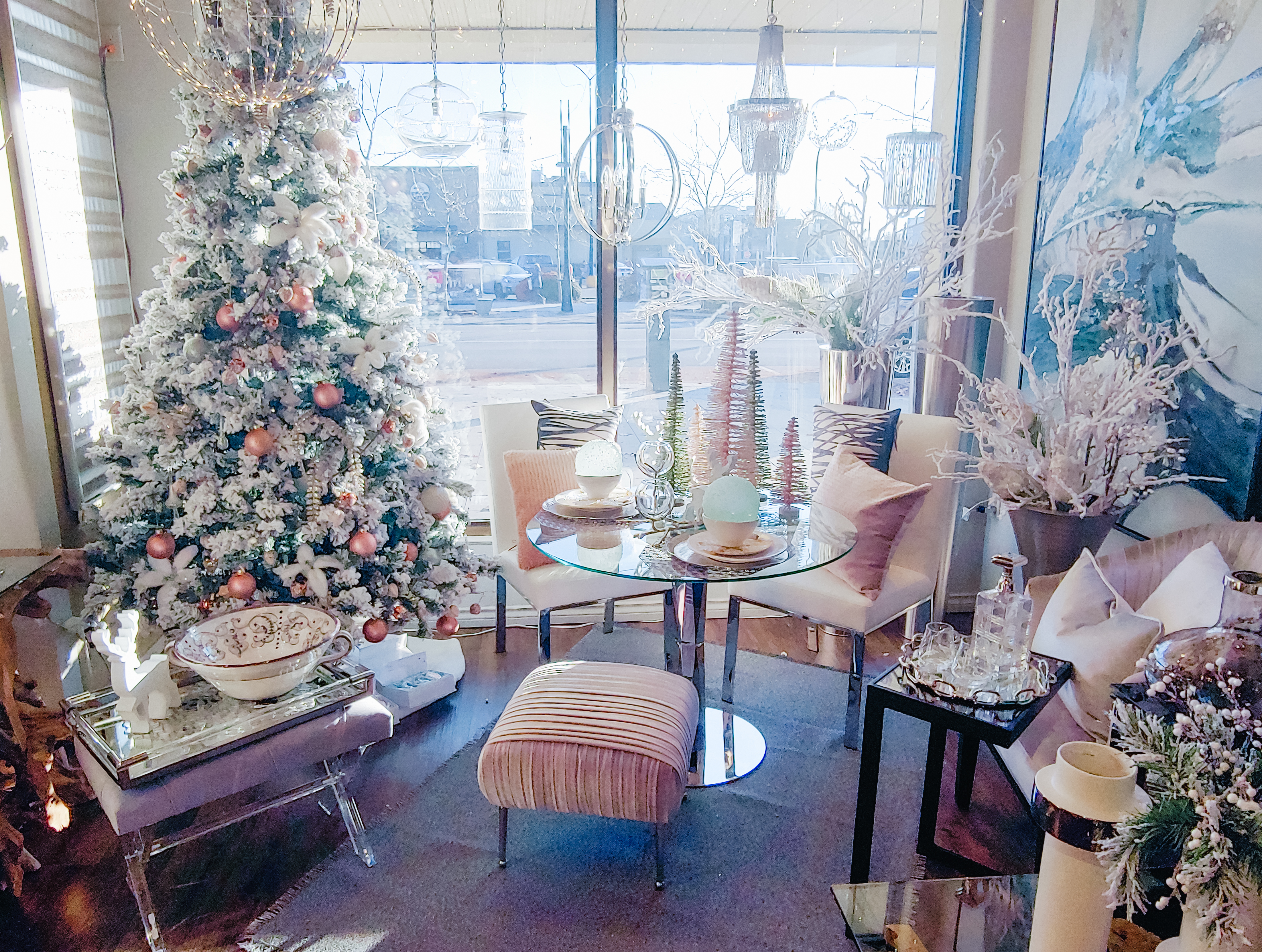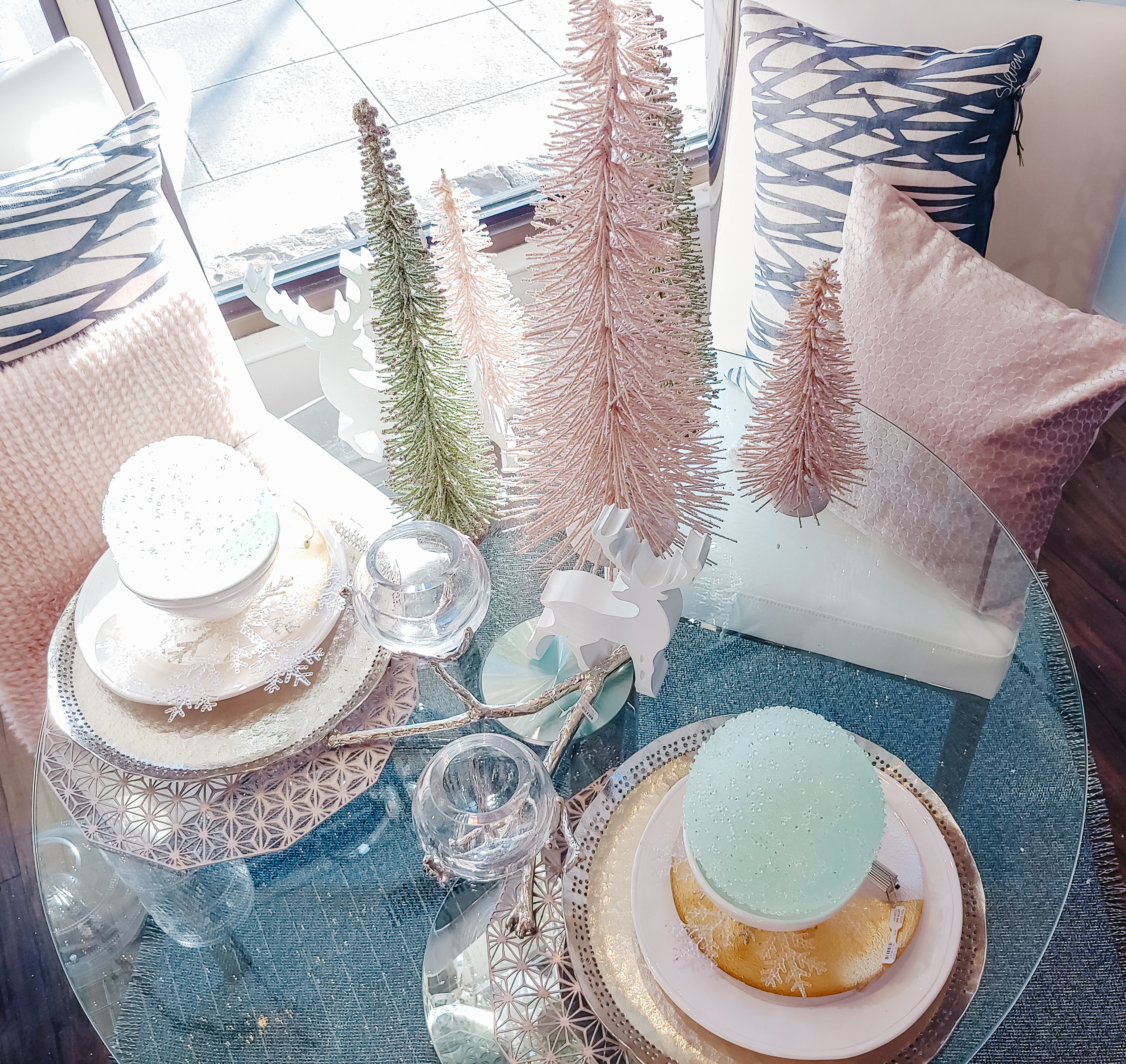 Your ornaments and seasonal arrangements will become part of the cohesive flow in a well designed space when they compliment the wall art and other colour accents you already have in your home.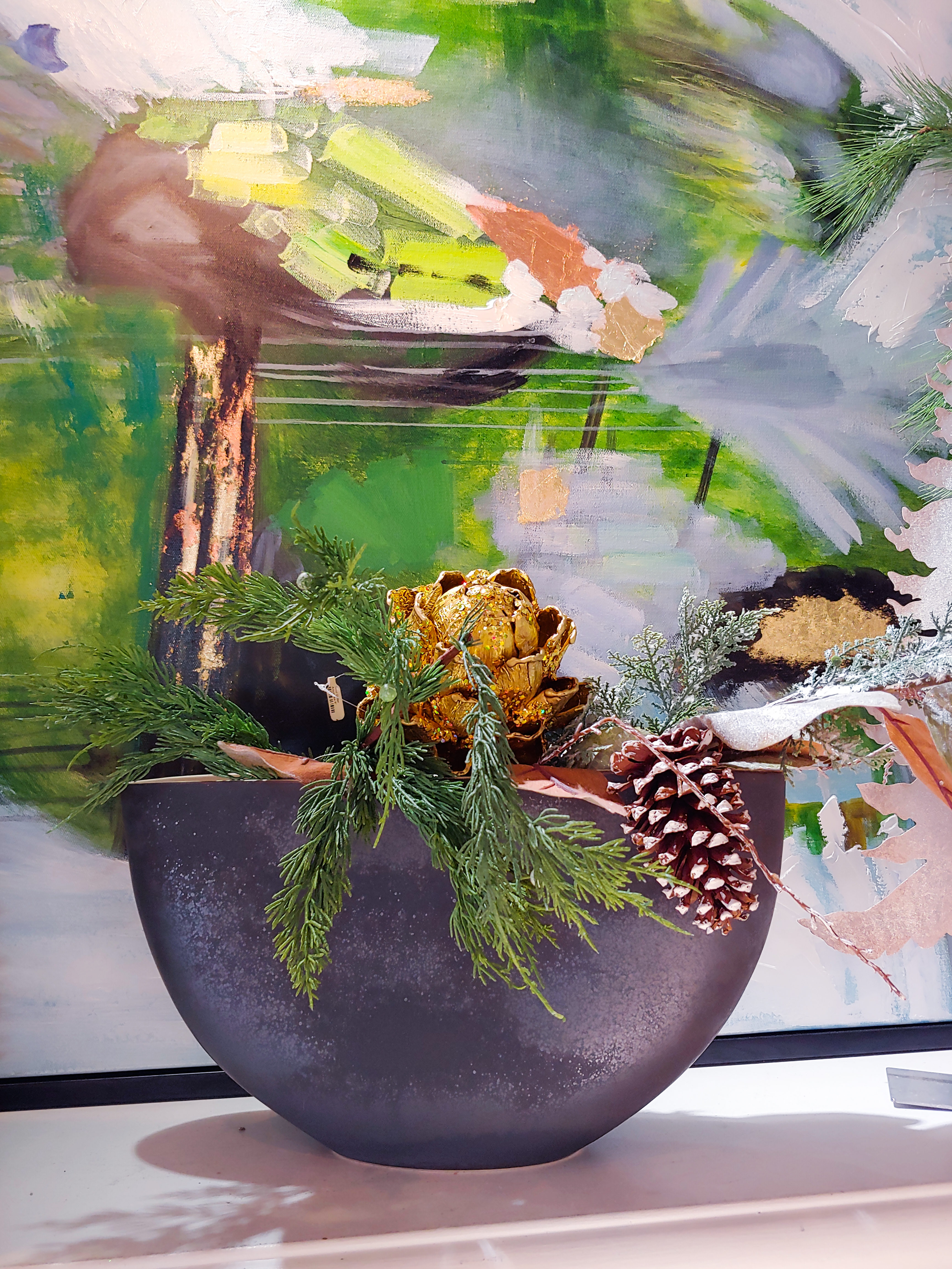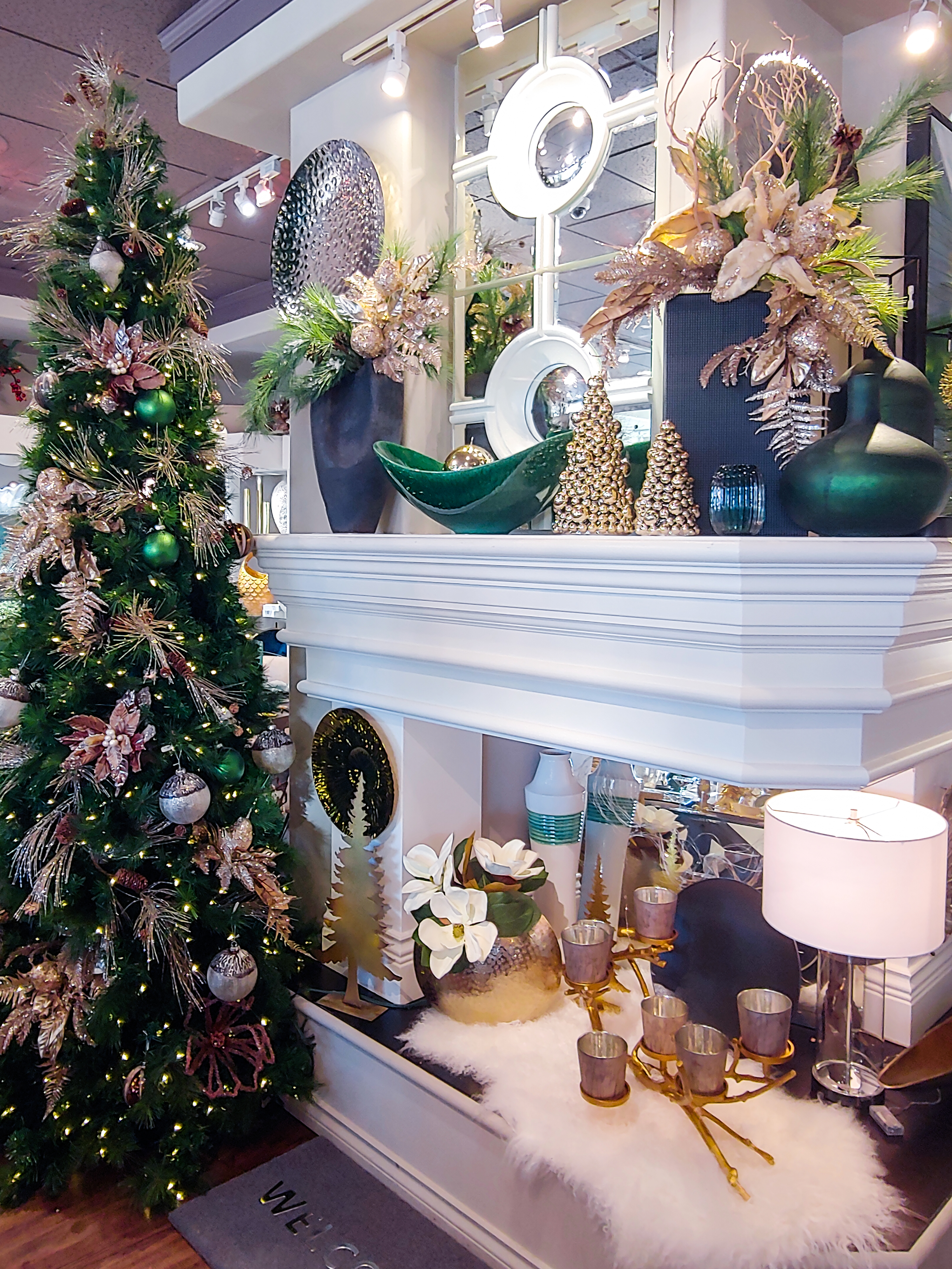 Understated Seasonal Vignettes in Unexpected Places
Its the little details that will surprise your holiday guests the most. A little bowl of coloured crystals, a golden tree or deer in a powder room or little reading nook are just the little touches you need to have them take note of your attention to detail.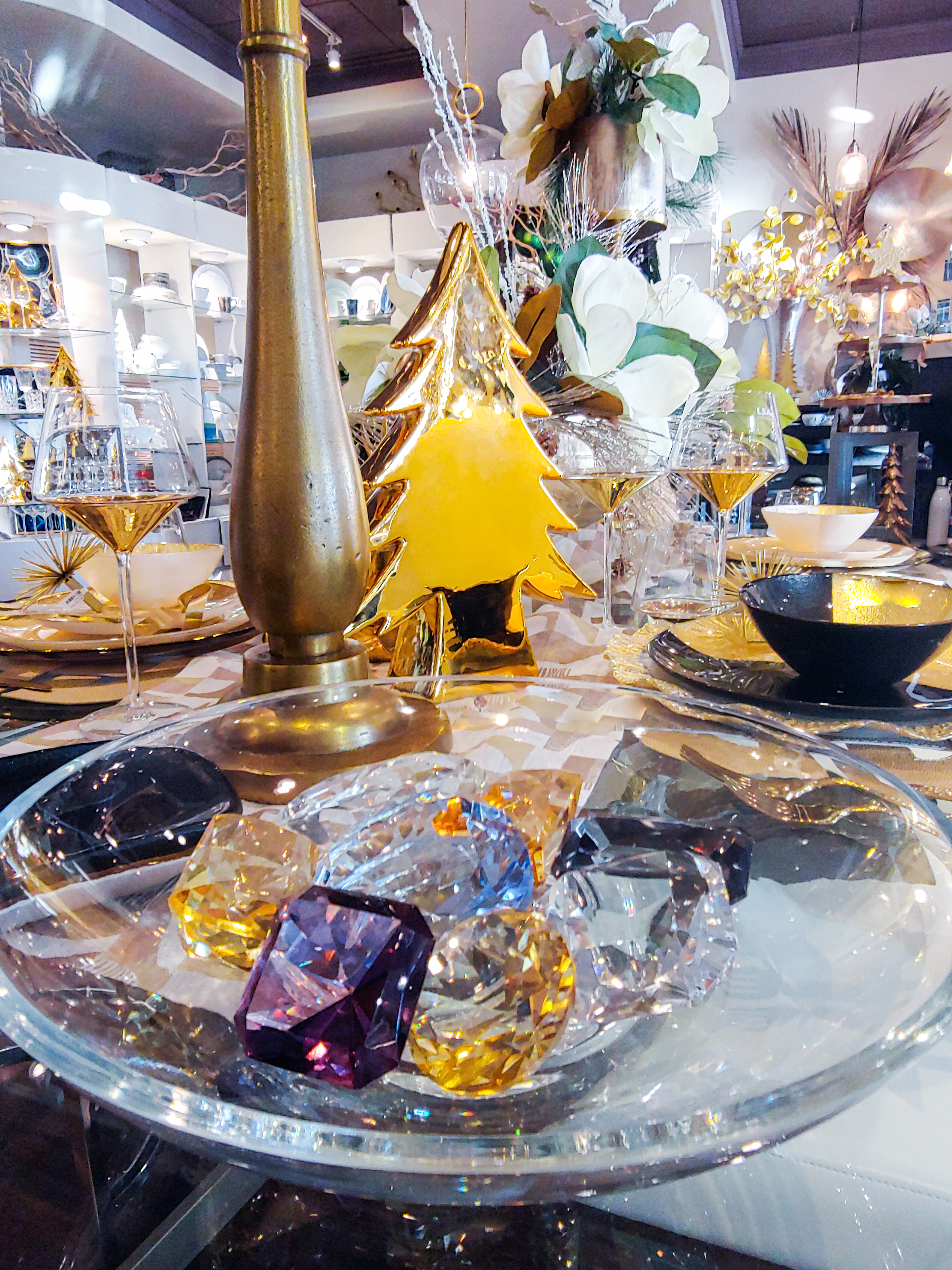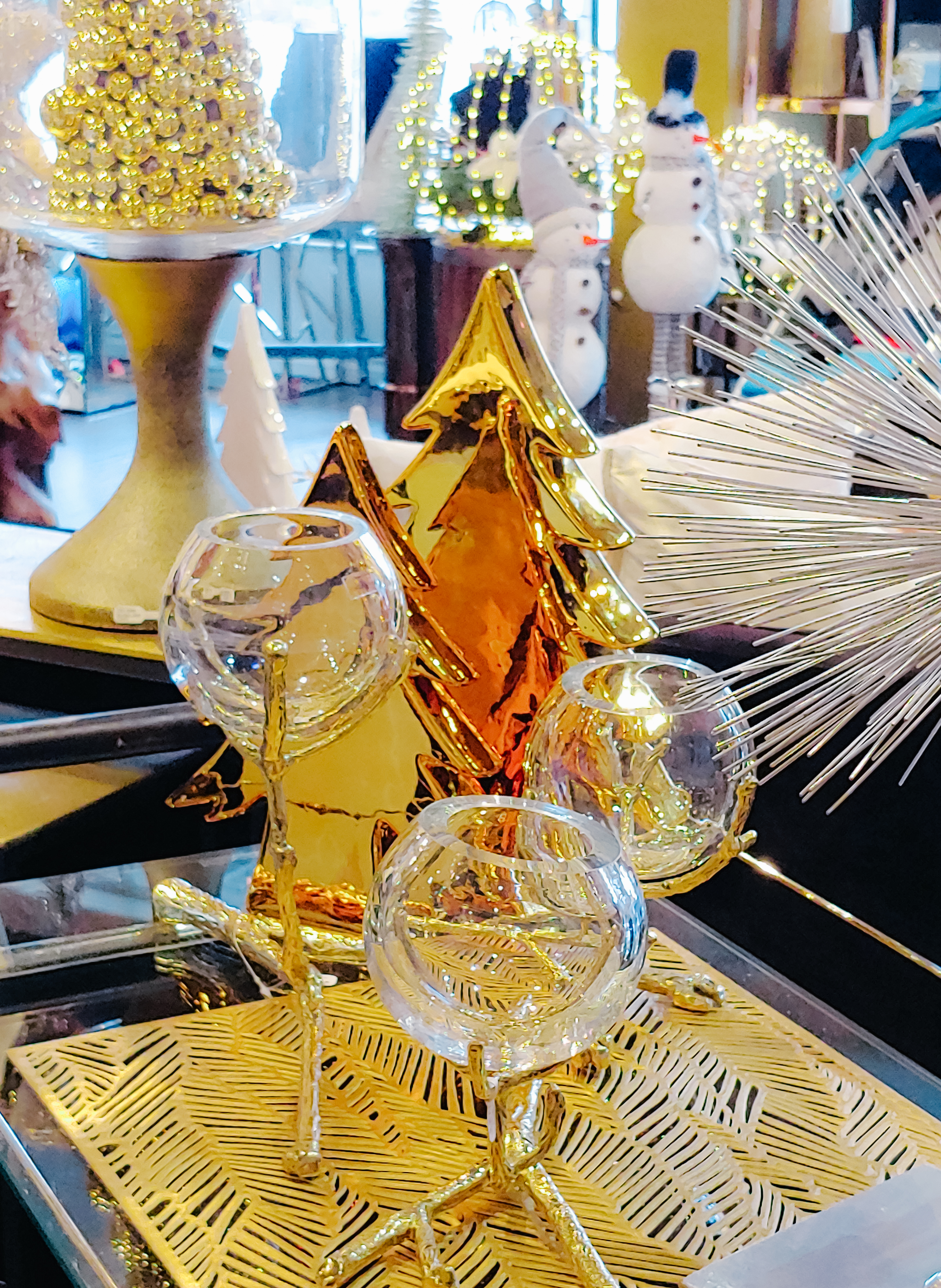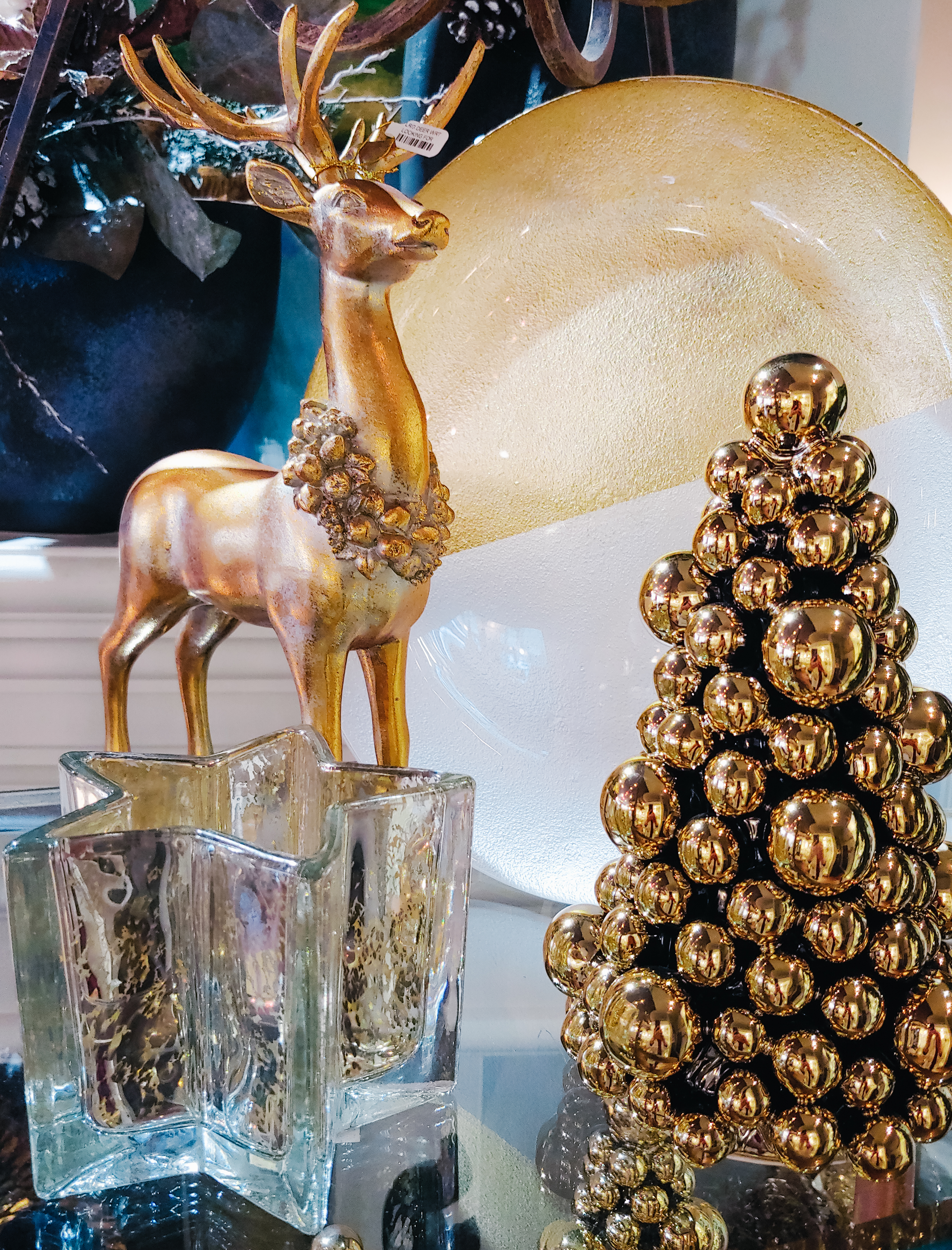 It is the season of good cheer so don't forget to decorate your bar cart and serving trays.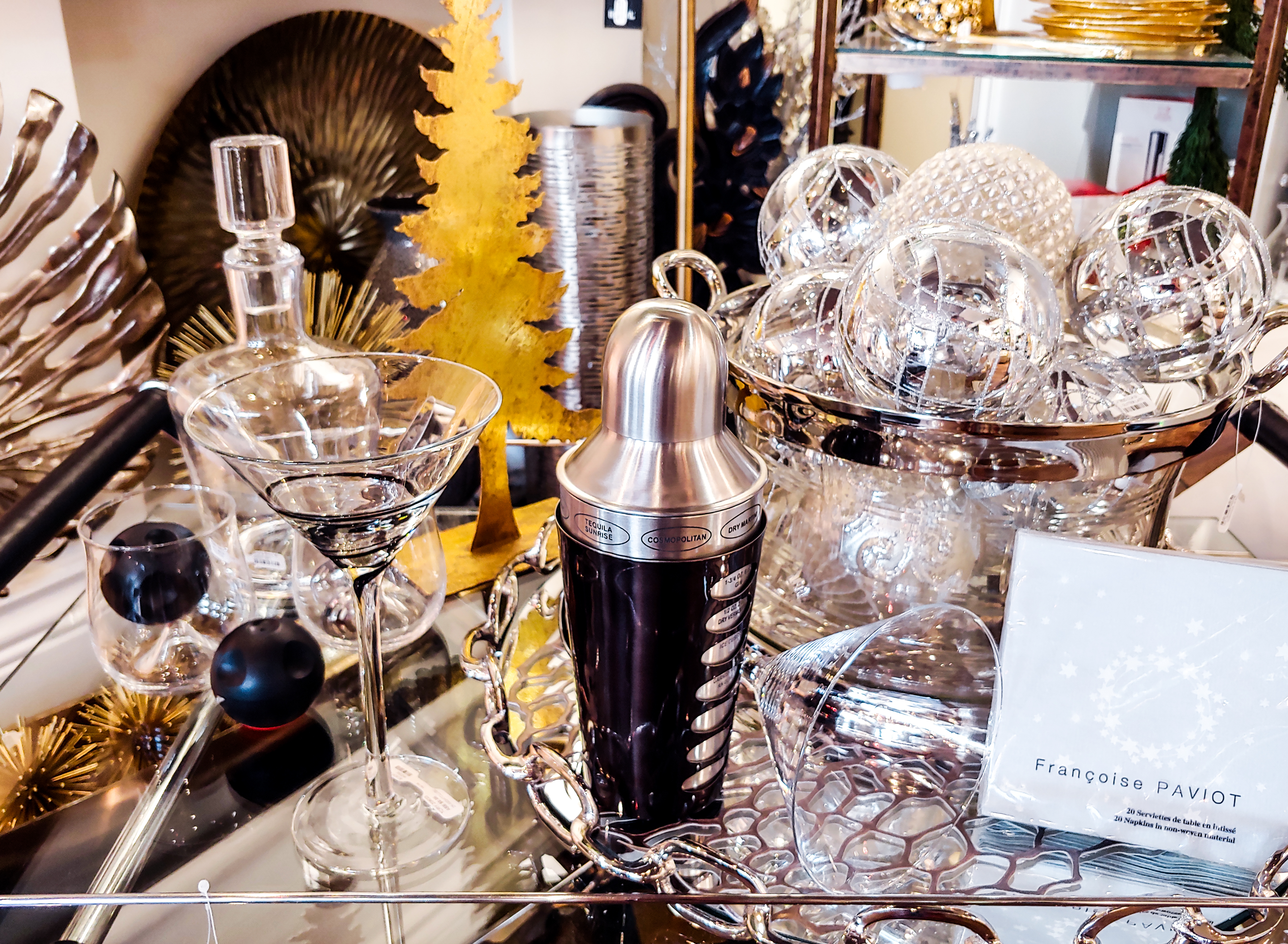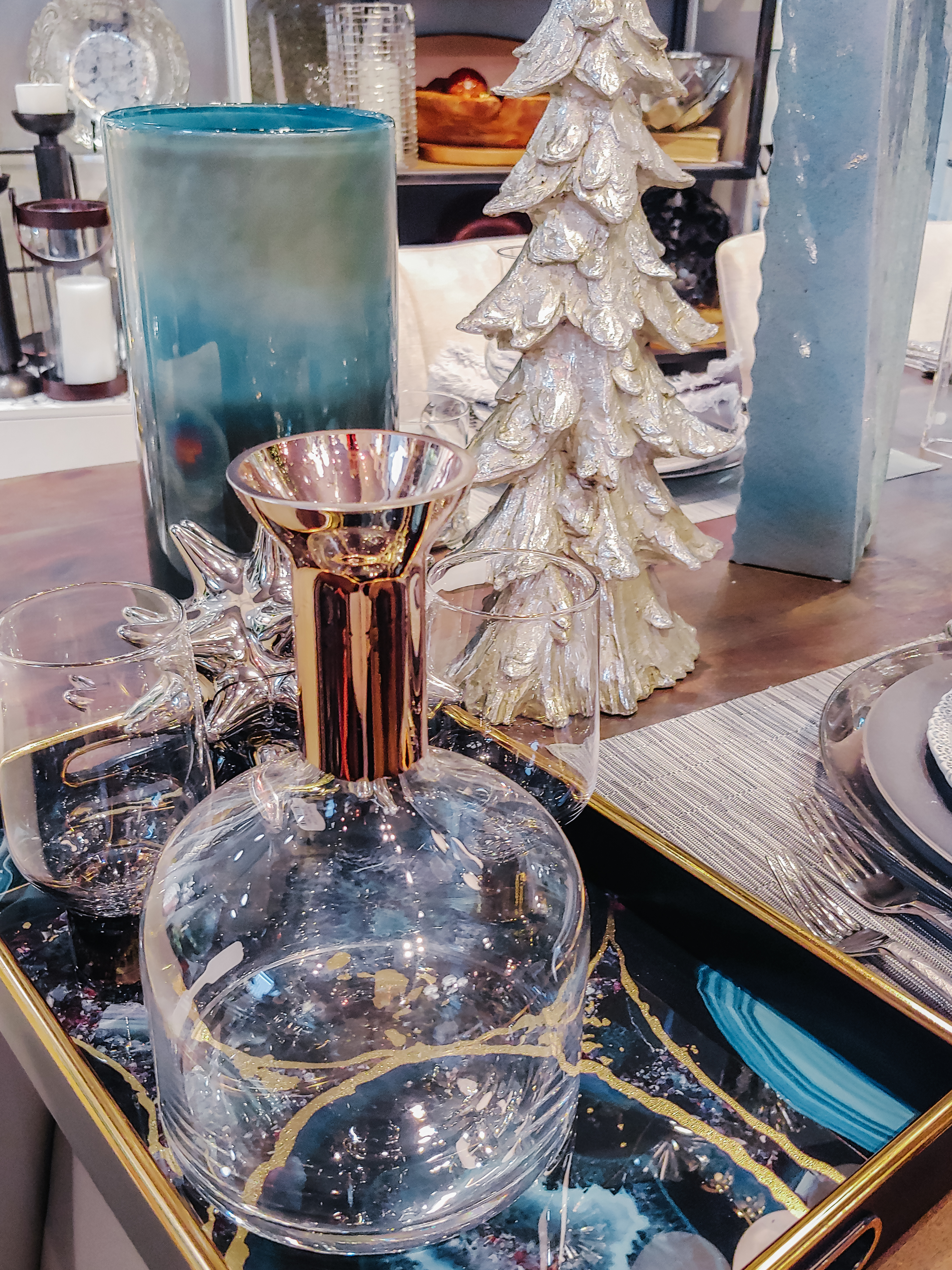 We all have our individual styles of decorating so this Christmas celebrate your good taste and have fun embellishing your favourite pieces and spaces! Not sure where to start? Our staff all have a flare for design so are here to help. Happy holidays and happy decorating and entertaining!