Three Thanksgiving Tabletops
As we approach Thanksgiving we want to let you know that we are so thankful for our clients, and your support and loyalty, over what has been a very different year for all of us. We are so grateful to be able to bring even a little bit of normalcy to your celebrations and joy and comfort to your homes. Regardless of how you are recognizing Thanksgiving this year, we are sharing some great inspiration for a memorable Thanksgiving tablescape. Let's remember this year for the good things we are thankful for and why not throw in some fun styling a table your way with a little help from Modern Accents.
Speaking of doing things your way, if you know us here at Modern Accents you will know that we like to push the envelope and stray a little or a lot from the traditional. Although you will find a few pumpkins in the tablescapes to come, you will also find some alternative ideas that still pay homage to autumn and well any reason to toast to a special occasion and a beautiful tablescape. We are sharing 3 very different looks to inspire you.
Earthy Elegance
This one does include a few pumpkins in its midst in an elegant arrangement with succulents and with tranquil mini lights that look like magical vines. Natural tones of wood and touches of gold and bronze invite you to gather and make for a refreshing and cozy spread. Add additional candlelight and stunning dinnerware and this table becomes all about ambience and celebrating fall and nature. Oh, and did we mention the glasses? Scroll down to get a closer look at these. They definitely break with tradition in their irregular shape, but we love that! And heh, perhaps that is one thing you are particularly thankful this year… adult beverages?!?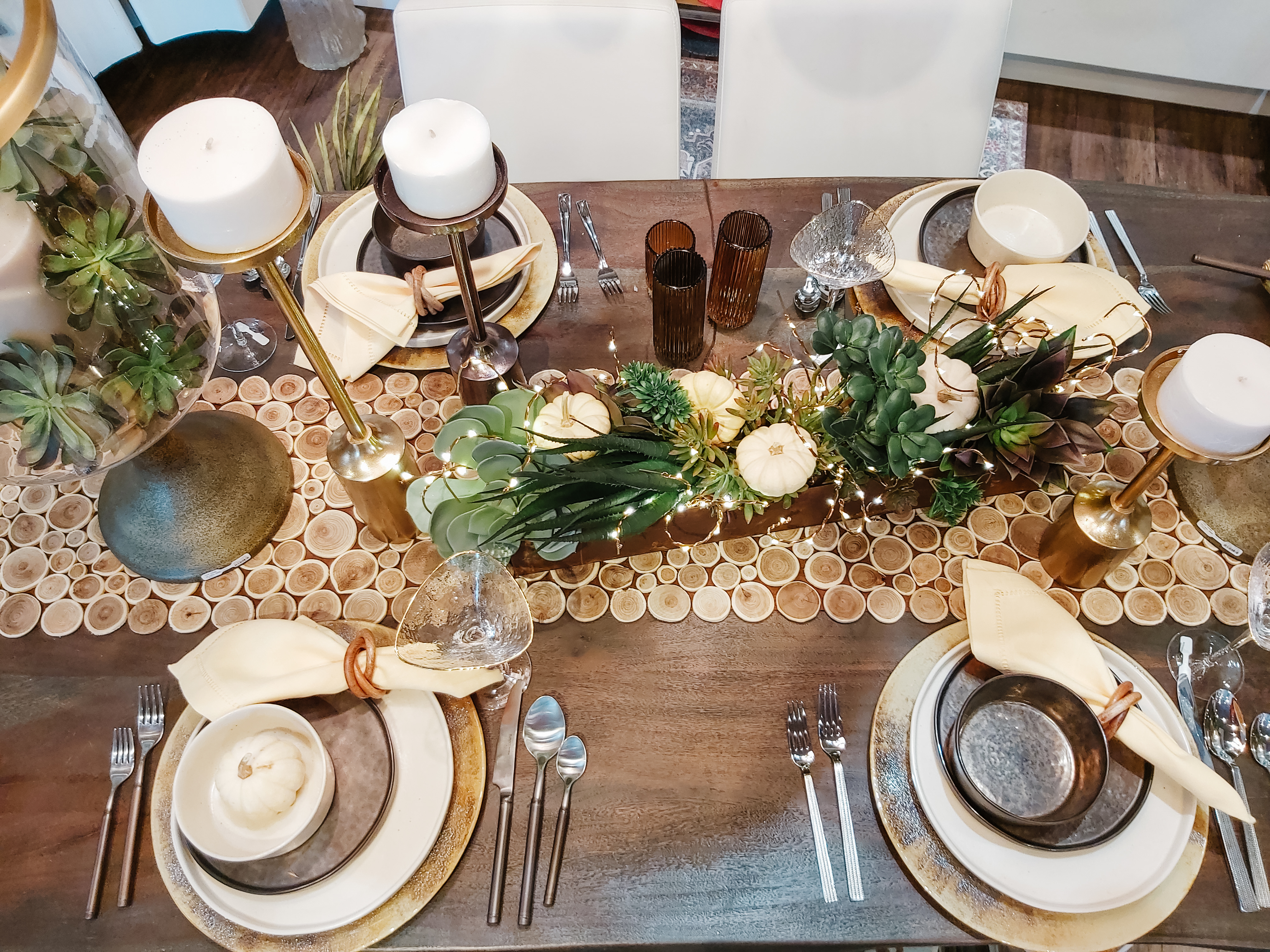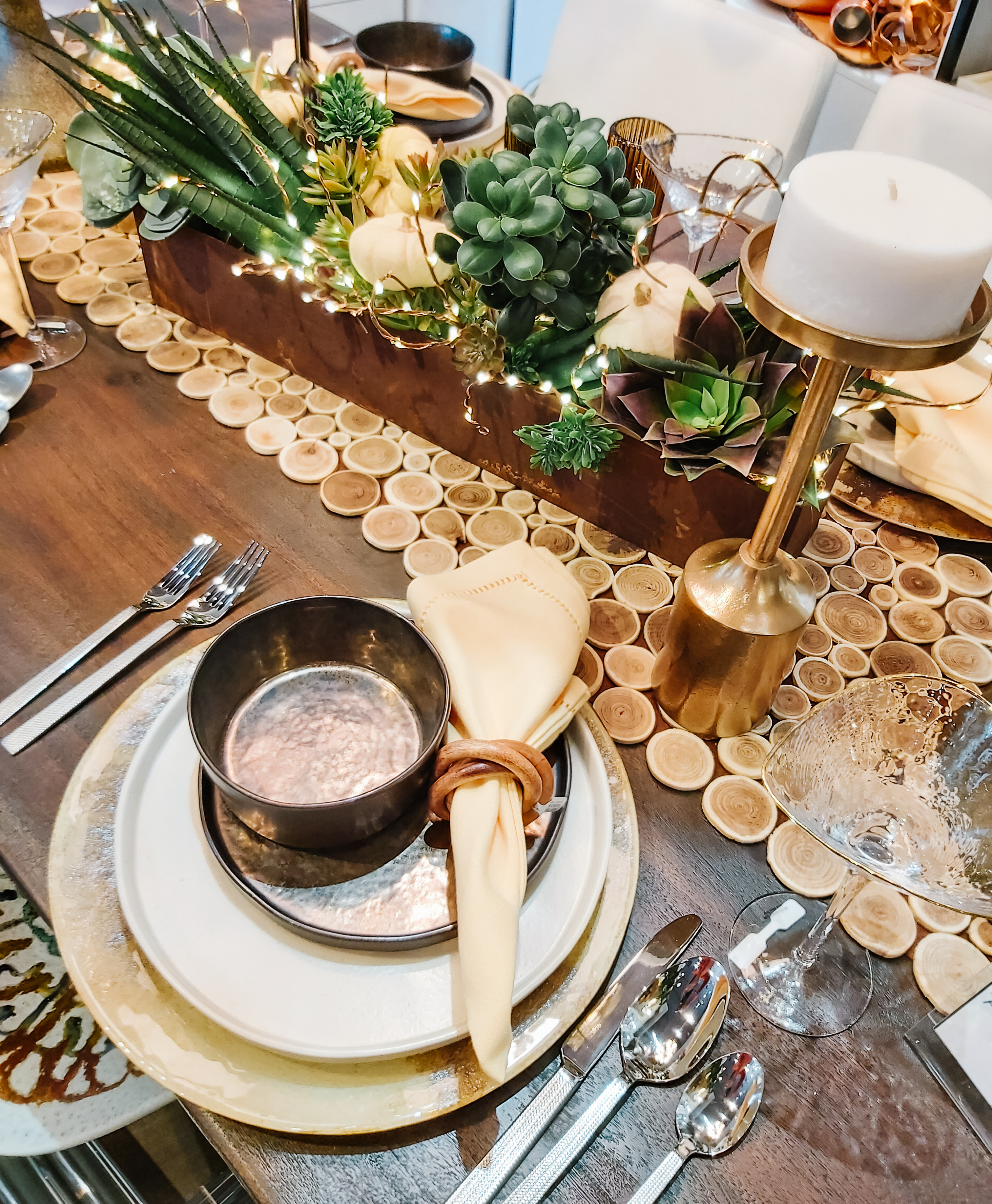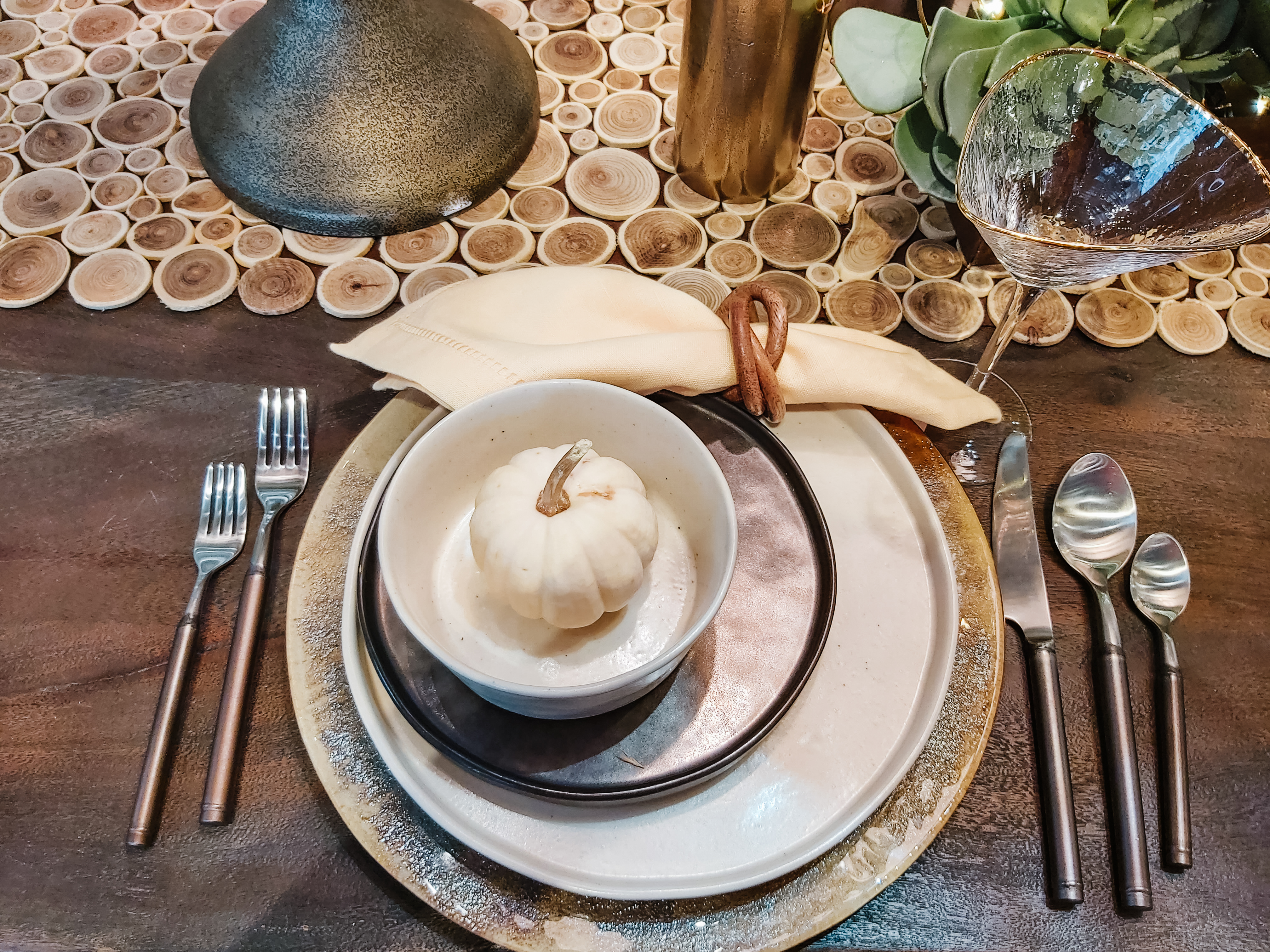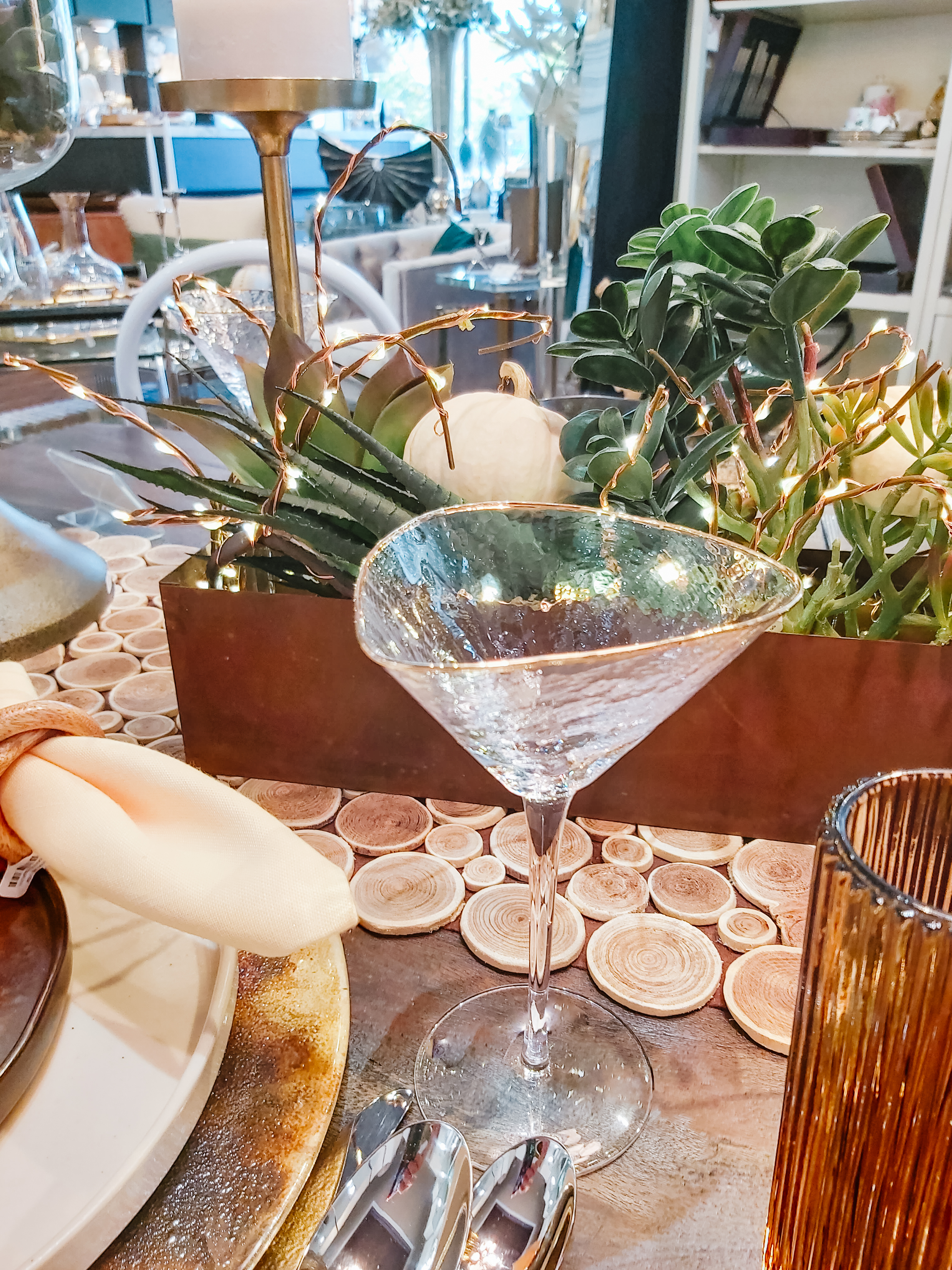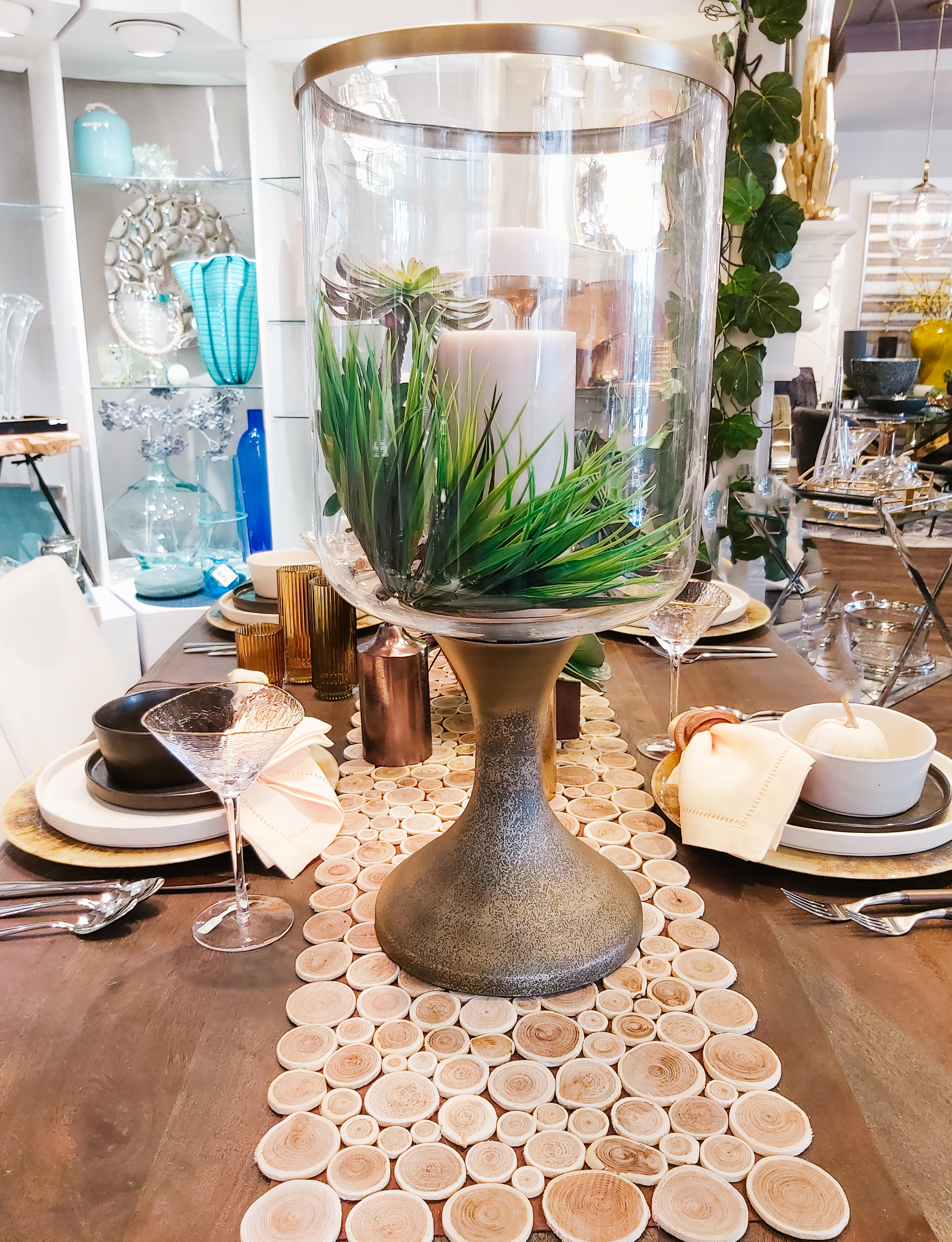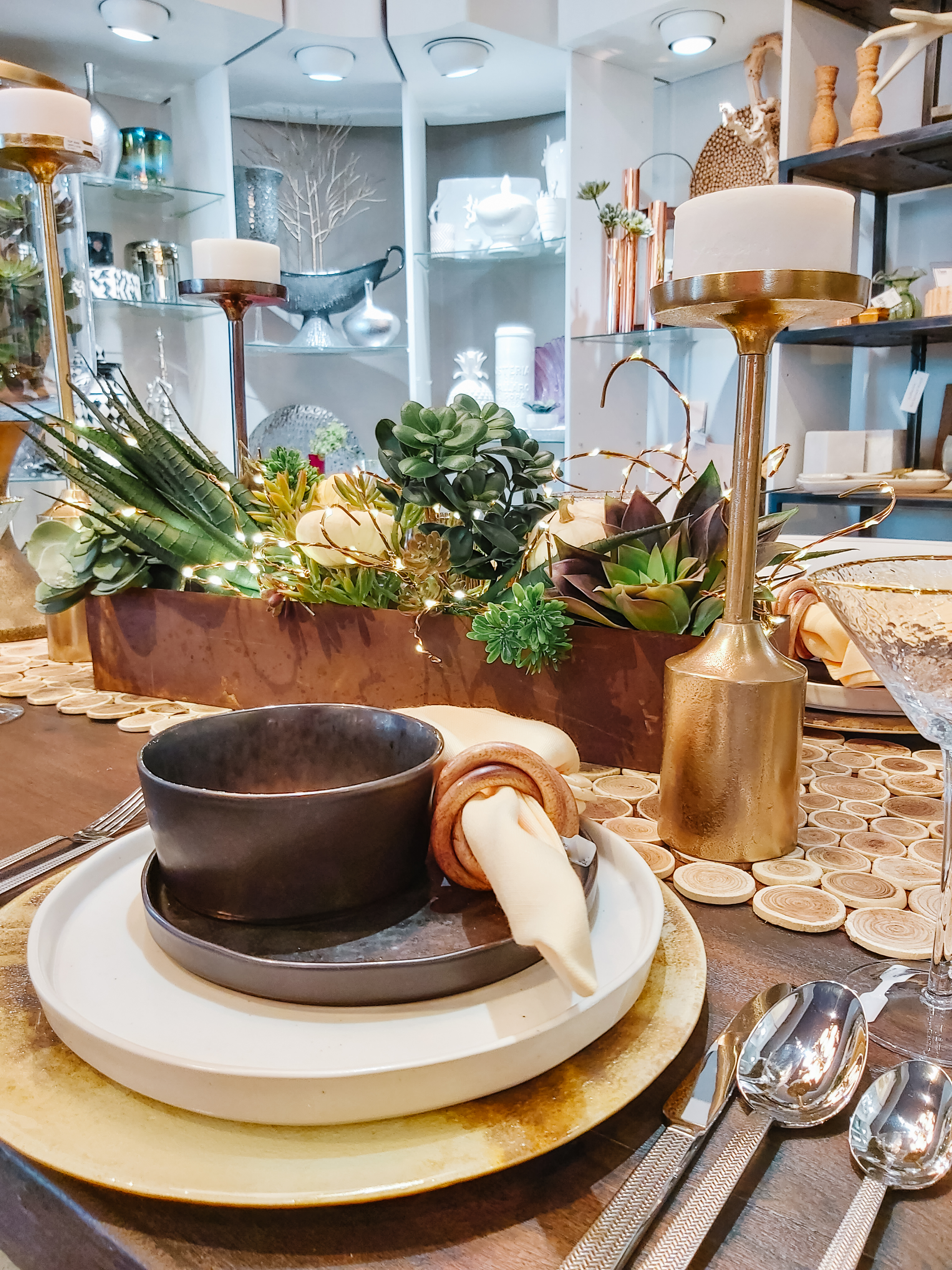 Monochromatic Shades
Modern and monochromatic this tablescape shimmers and is so tactile with contrasting textures and surfaces. Shiny silvers play up against the matte blacks and charcoal greys like the first frost of fall.  Again so elegant, but a completely different look for you to consider. Many of the elements can be repurposed for accents and occasions in your home anytime of the year.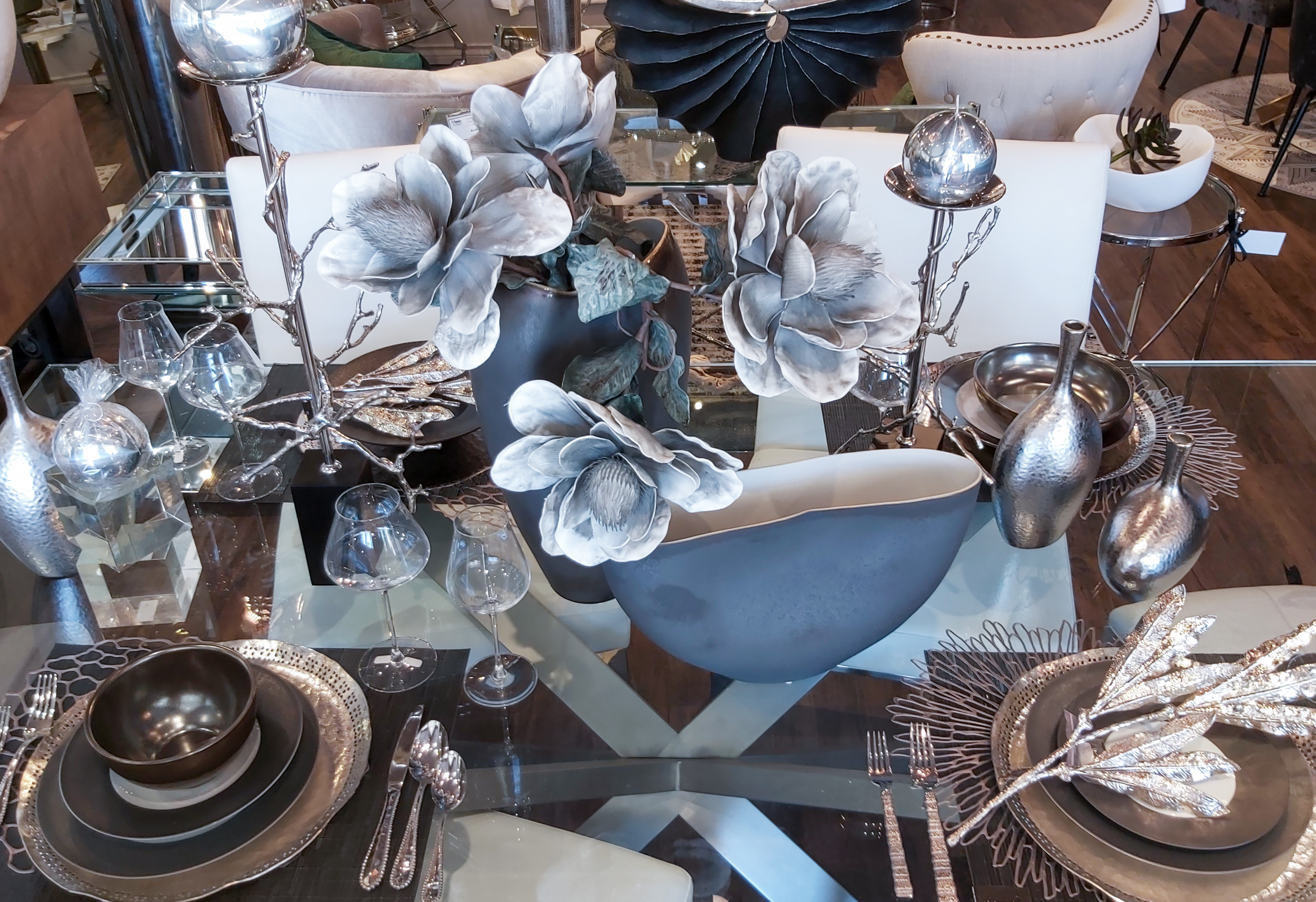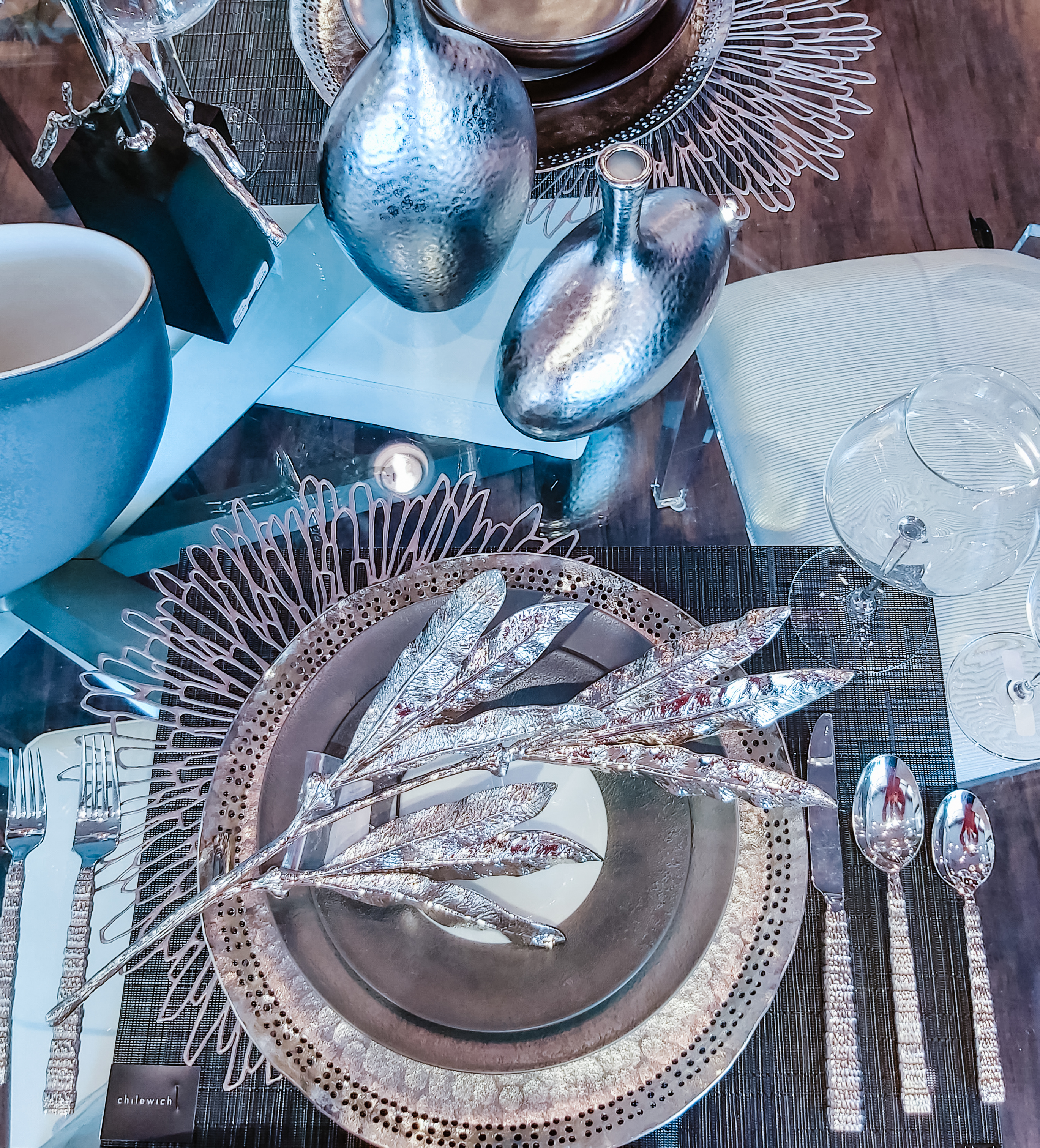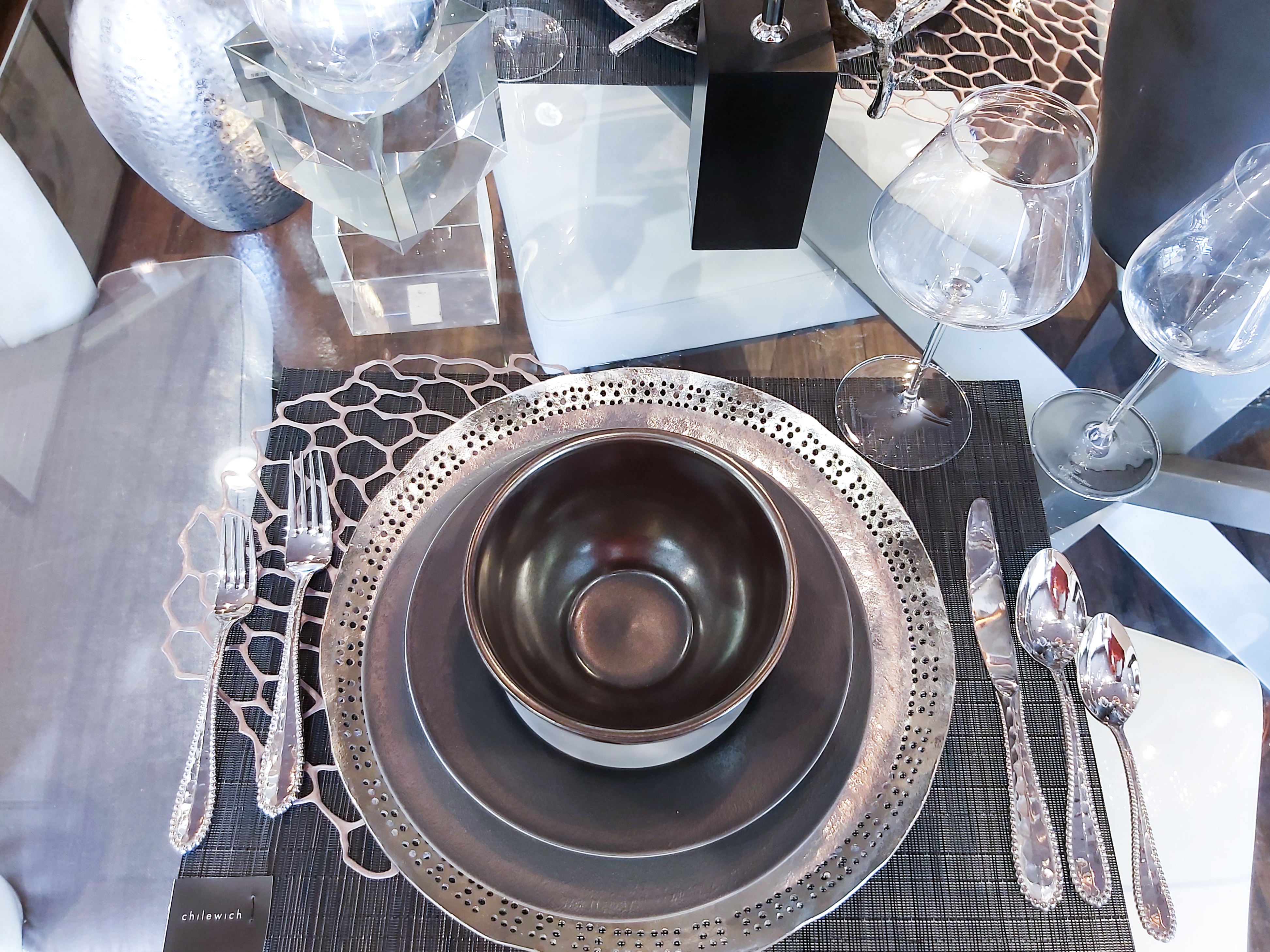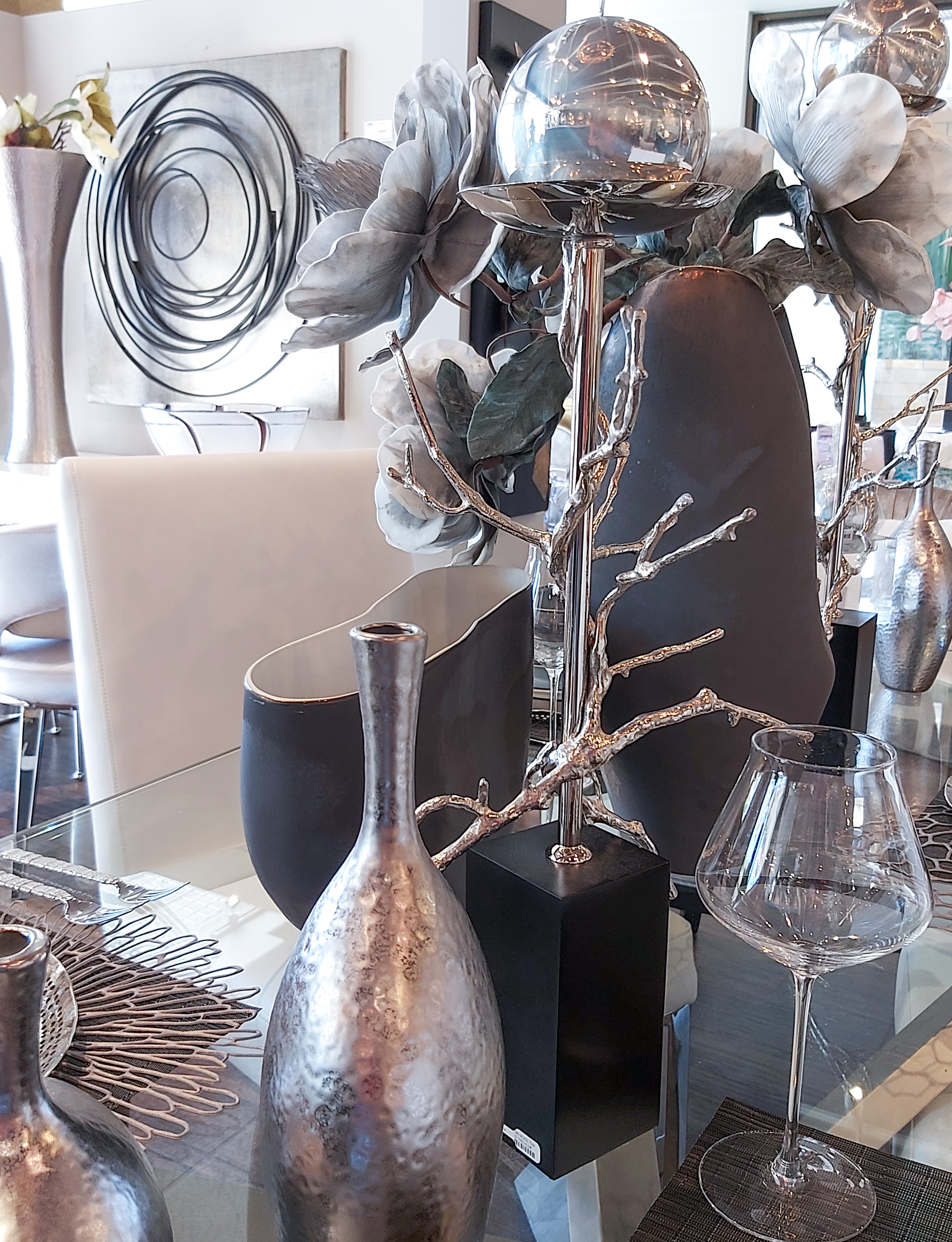 A tablescape would never be able to be set and enjoyed without the table and chairs around it. This glass table with chrome legs and dining chairs that compliment it are as much a part of this look as the accents on the tabletop are.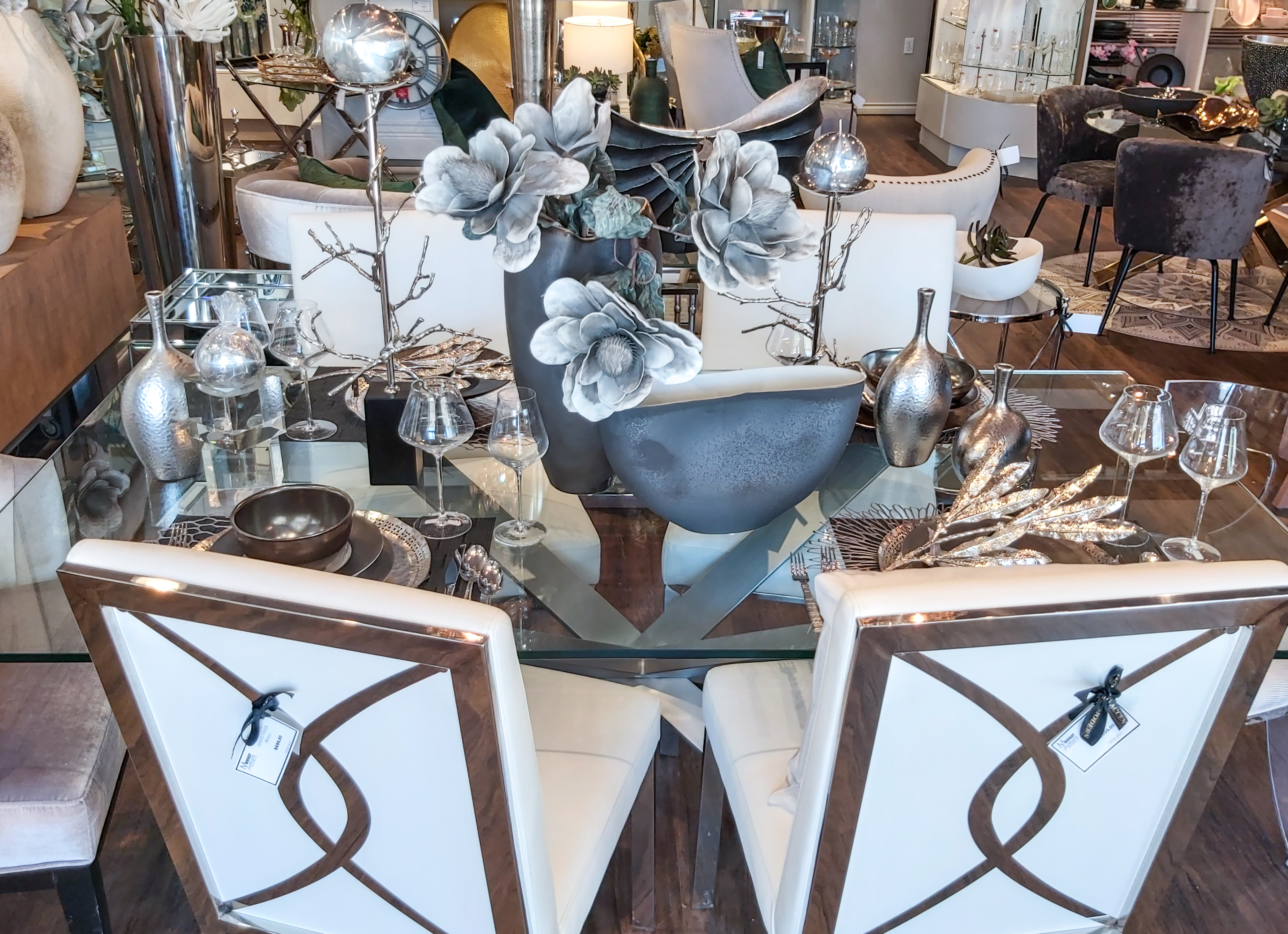 Rustic Glam
Who knew you could make rustic resin antlers look glamourous? I think we have achieved it here pairing them with shiny metal accents and gold dinnerware, flatware and placemats. We love a tablescape that is unexpected and this one is full of that. Even the dinnerware feels more traditional, but then the tubular vases are very modern. The antlers work so well in unifying all the elements, plus they are also a symbol of the season and change.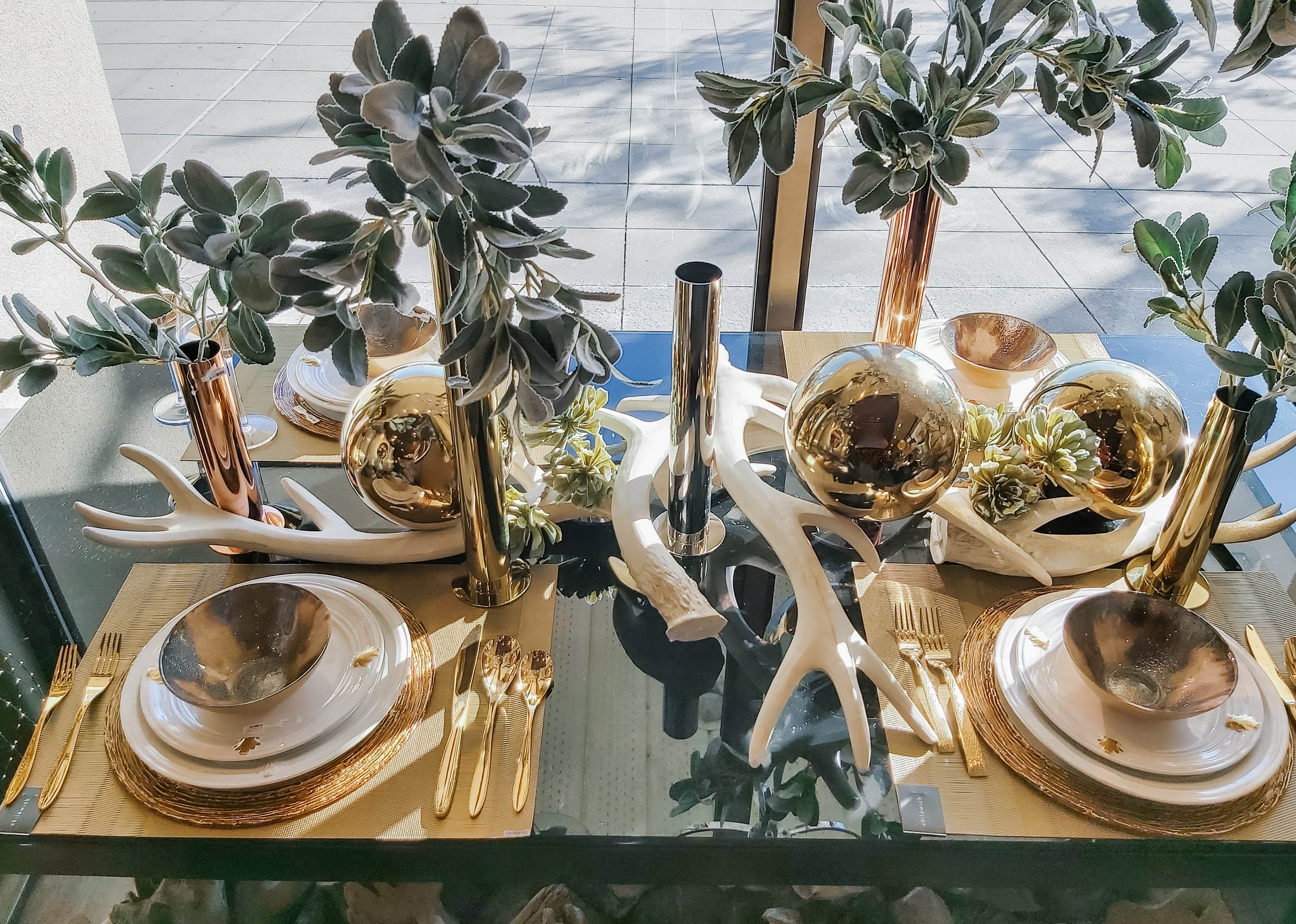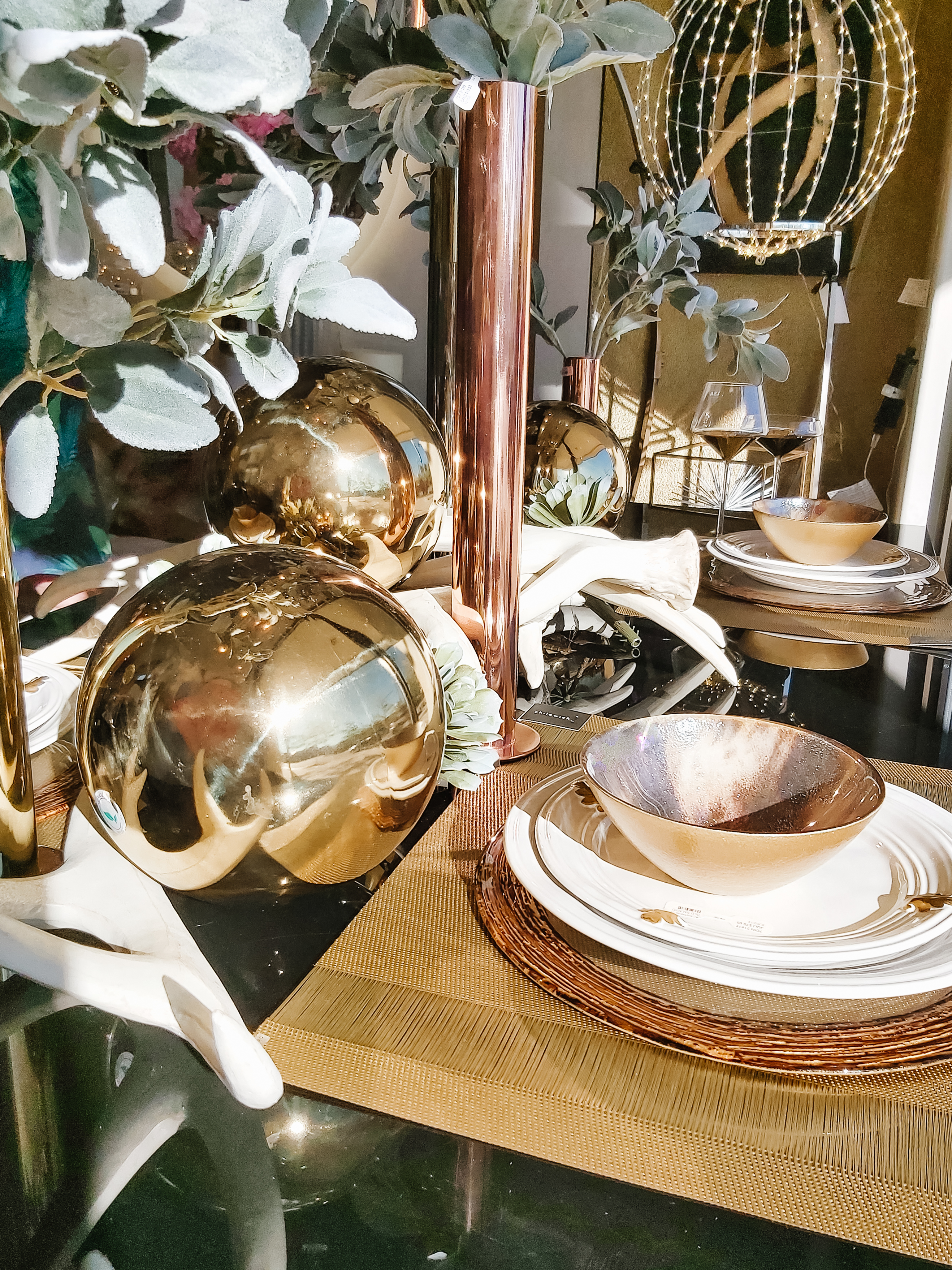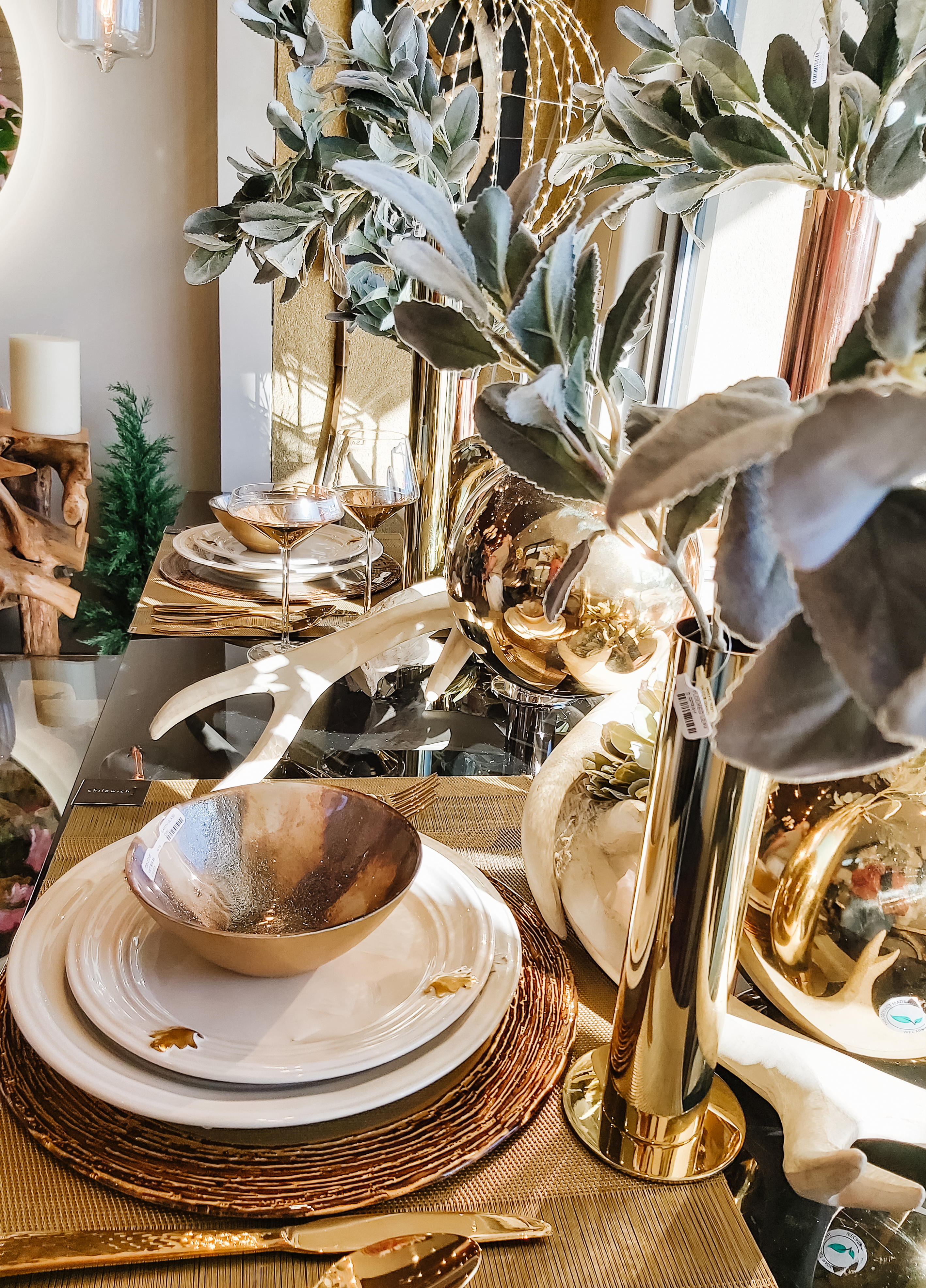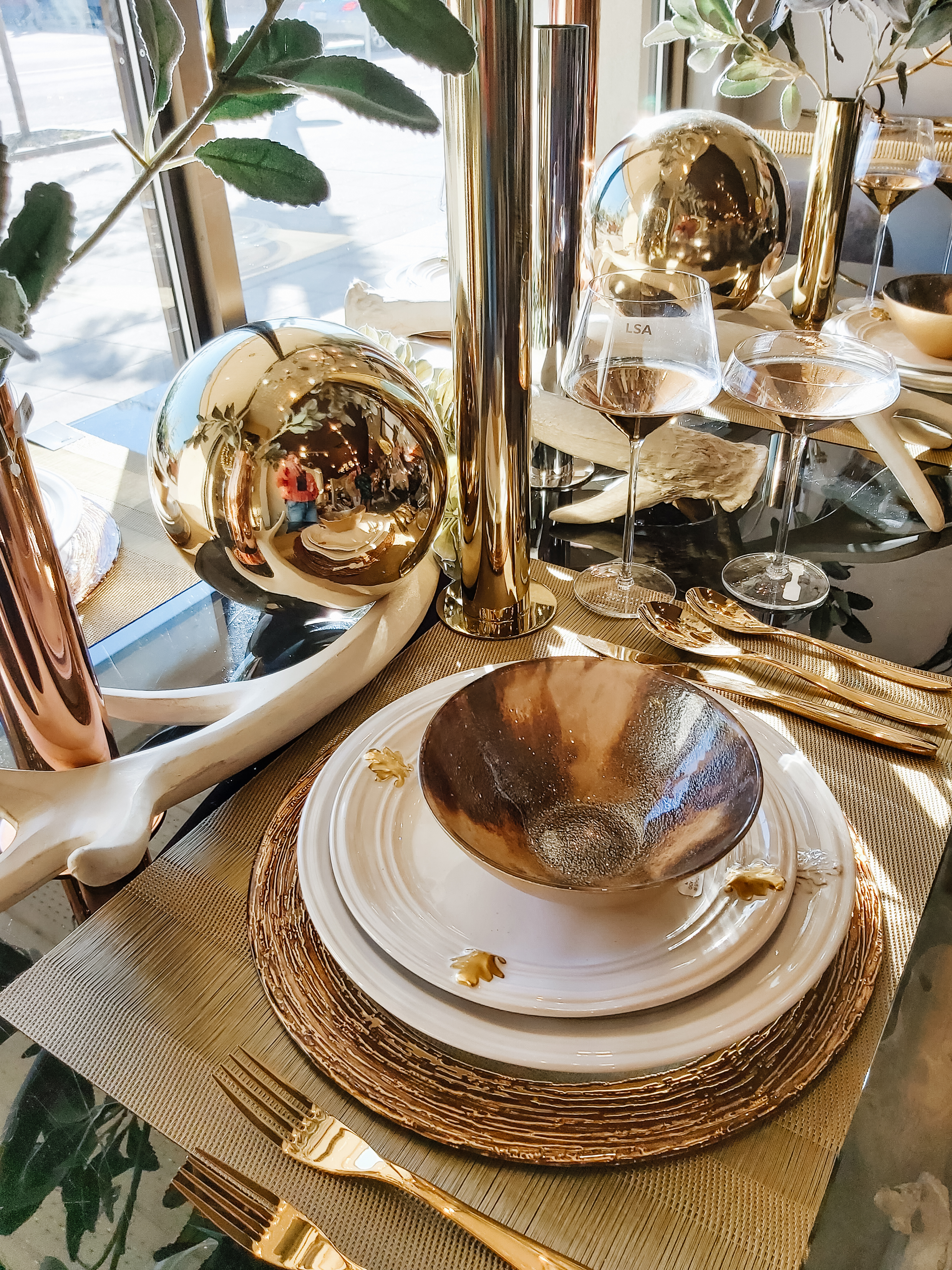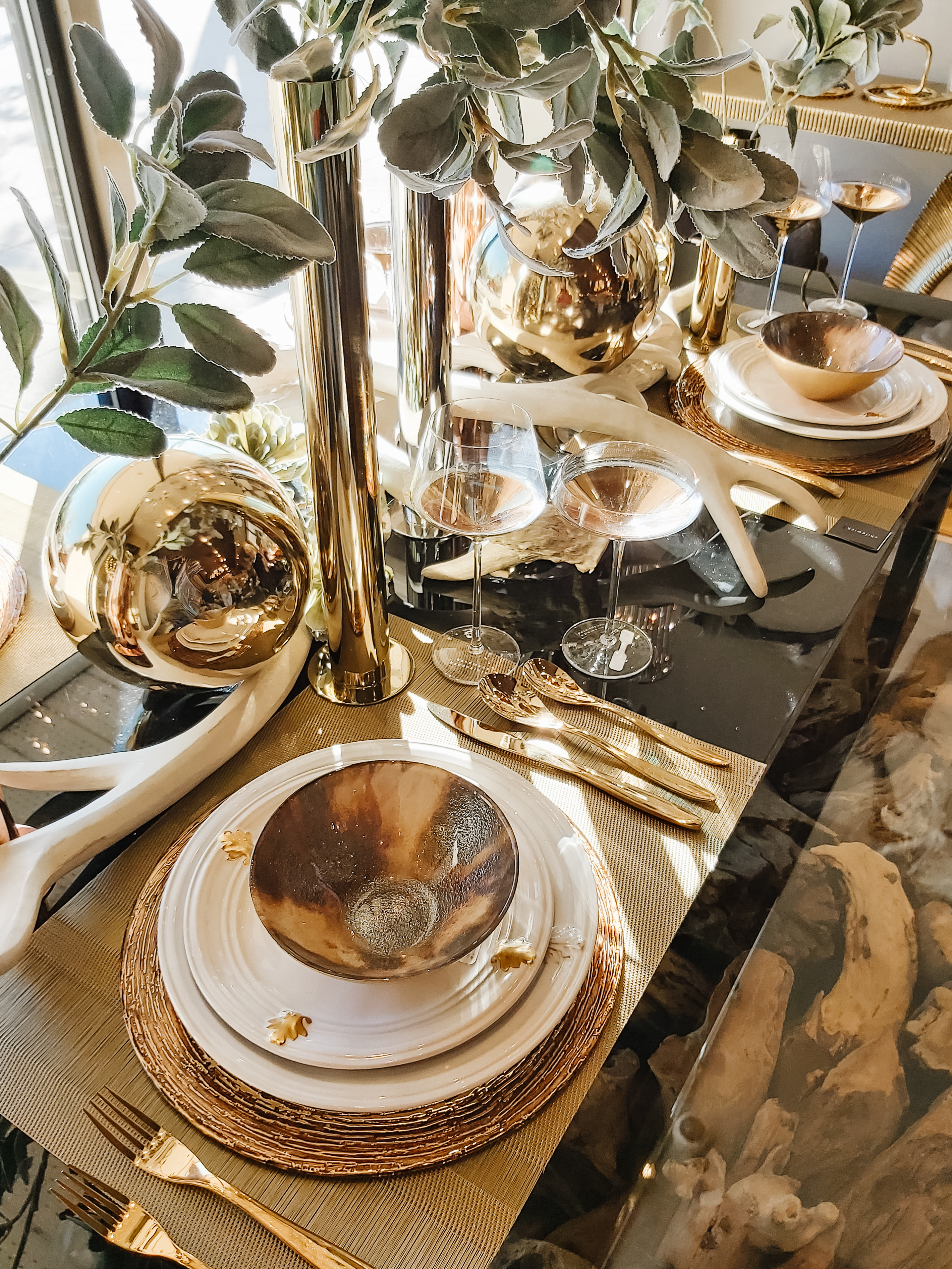 Regardless of the look you love best or if you have something else in mind, we are thankful that there are so many amazing possibilities to create a special tabletop. We wish you a harvest of blessings this Thanksgiving!