Making Spirits Bright
Does it seem a little early to be talking about Christmas and Holiday decor? Well it seems that with all the uncertainty that this year has brought, many people are looking for ways to grab a hold of some normalcy and joy. As it turns out getting a head start in decking the halls is one way they are doing that. We are also feeling the incredible support of people in their desire to support local small business this year too. We look forward to making your spirits a little brighter with an amazing selection of holiday decor ideas and gift ideas too and here is a little introduction to some of them.
Ease In with Winter Decor
If you aren't quite ready to go all in with Christmas just yet, or if there happens to be someone in your household that won't help you pull the tree out of storage until after a certain date, you could always start with winter decor. This is where you bring in subtle accents that give your interior a cozier feel with soft throws and accent pillow and maybe add in some frosted florals or greenery and vases, candles and other accessories that have that added bit of sparkle or shine.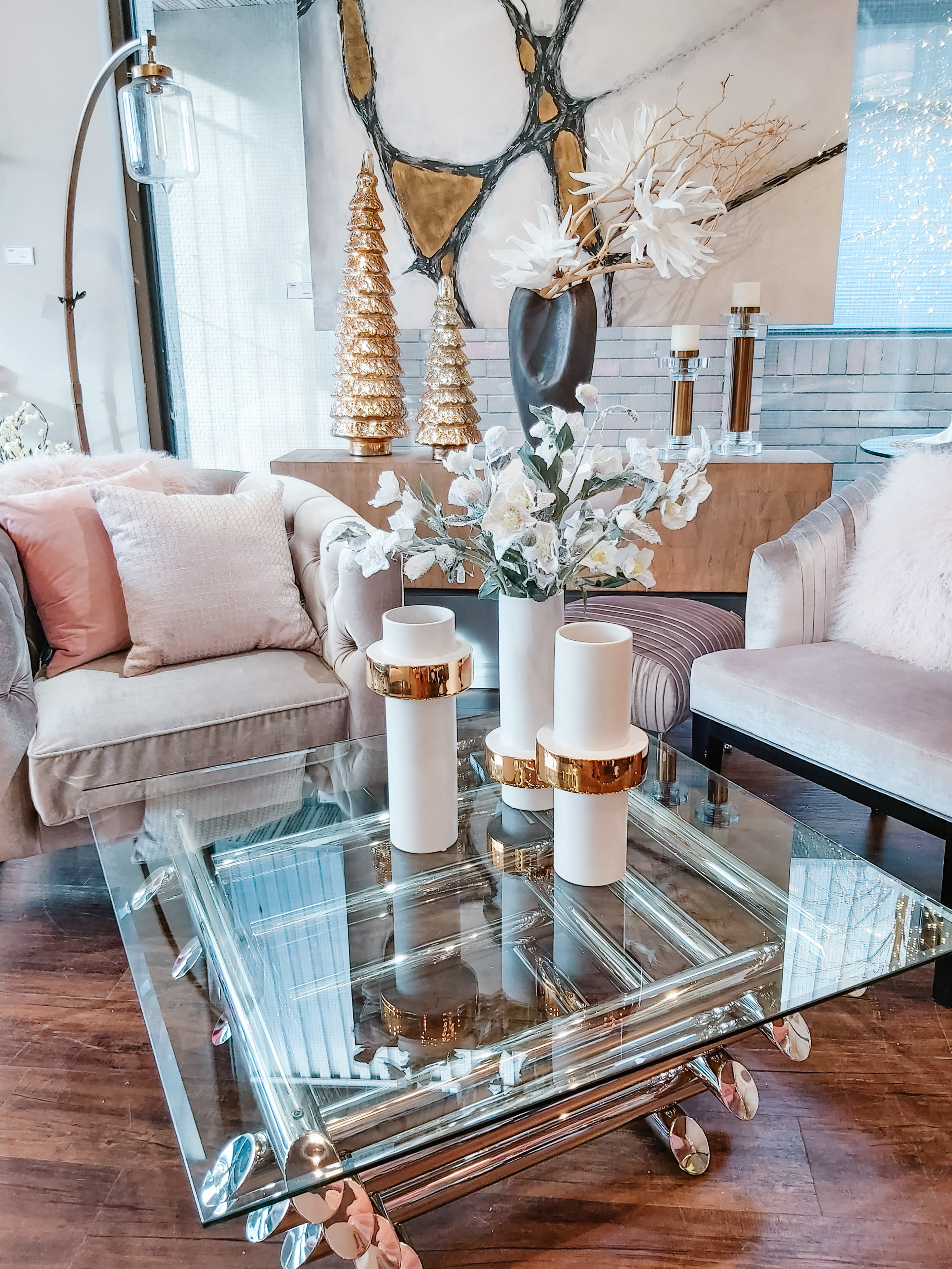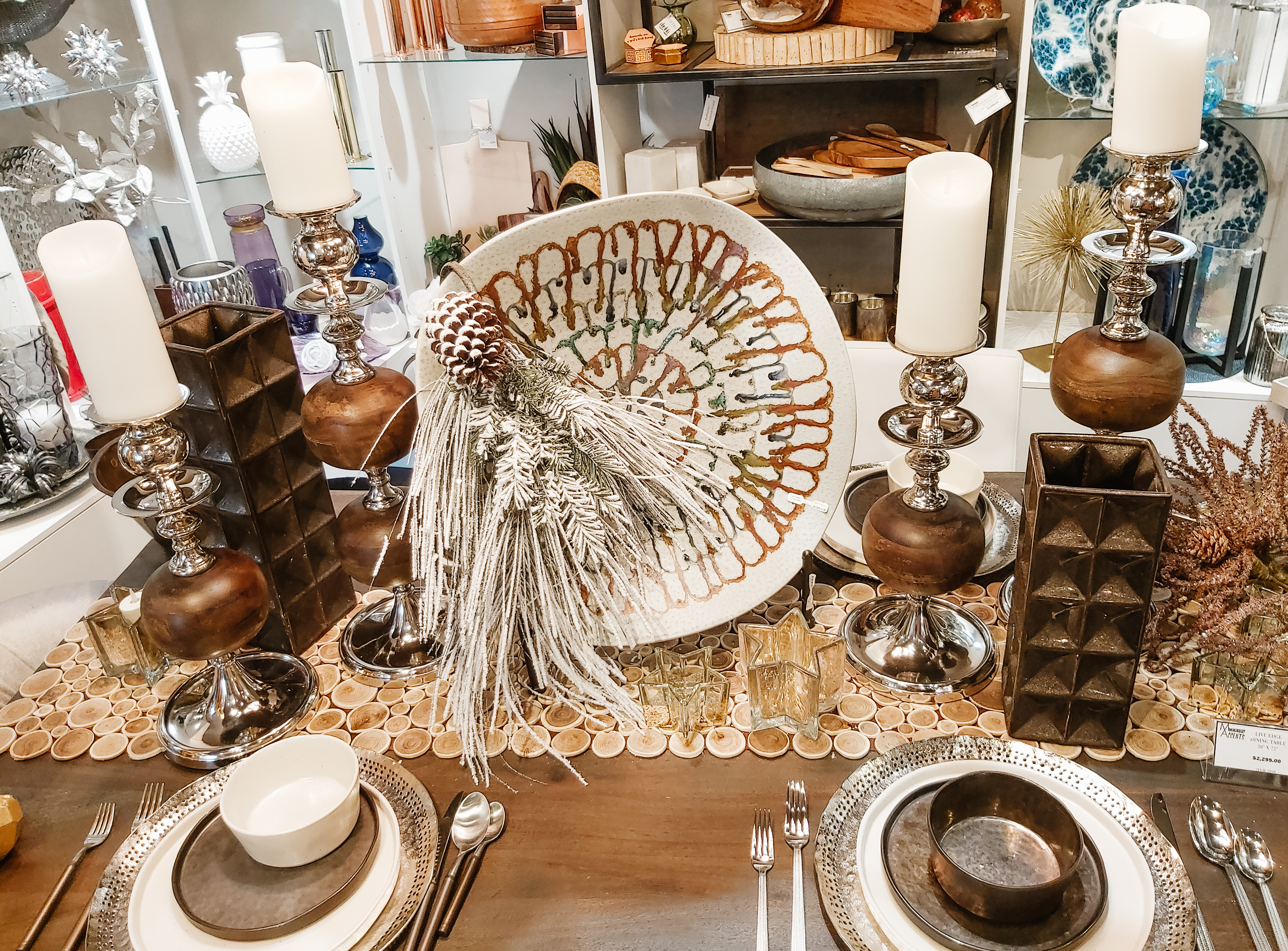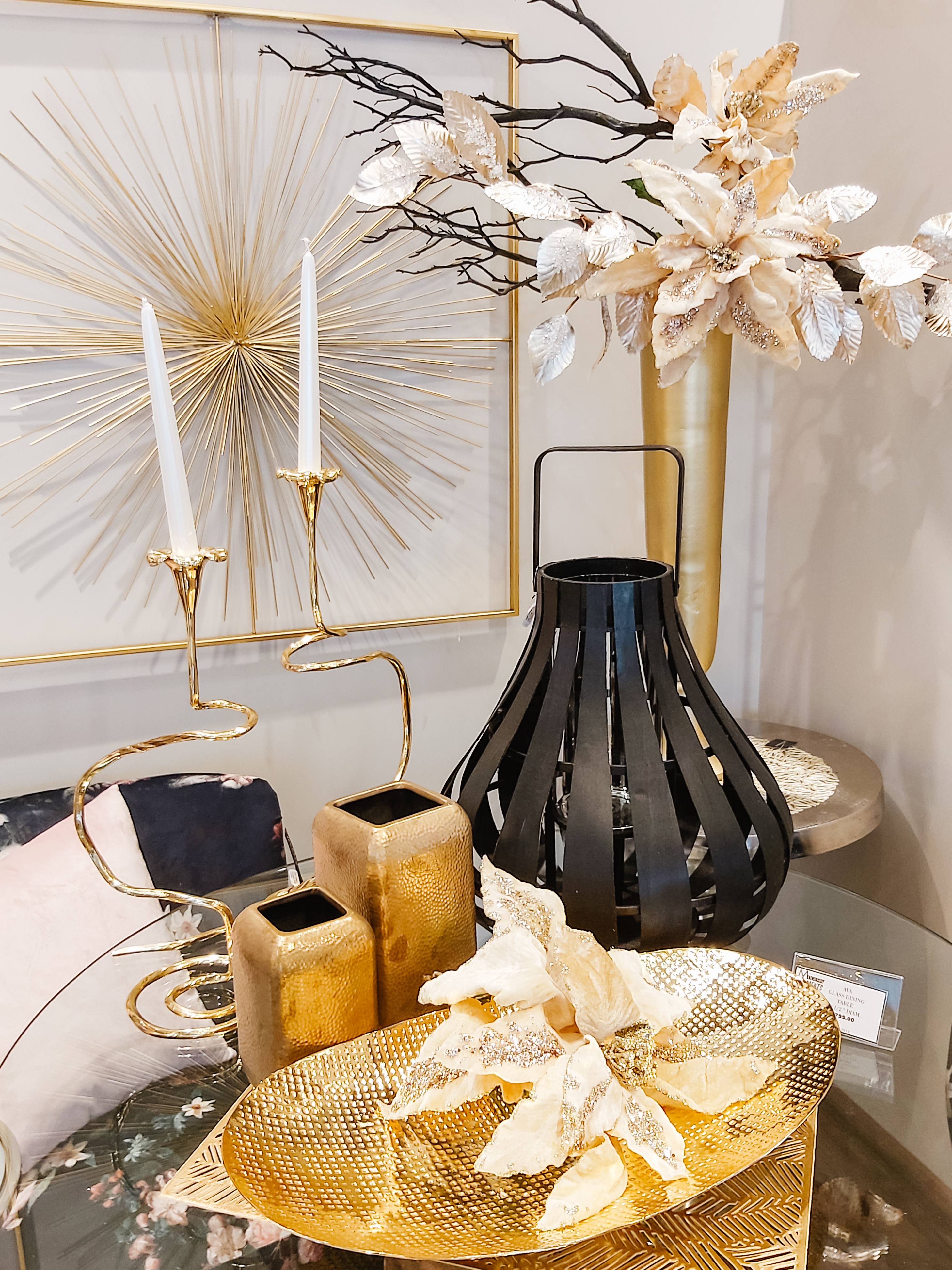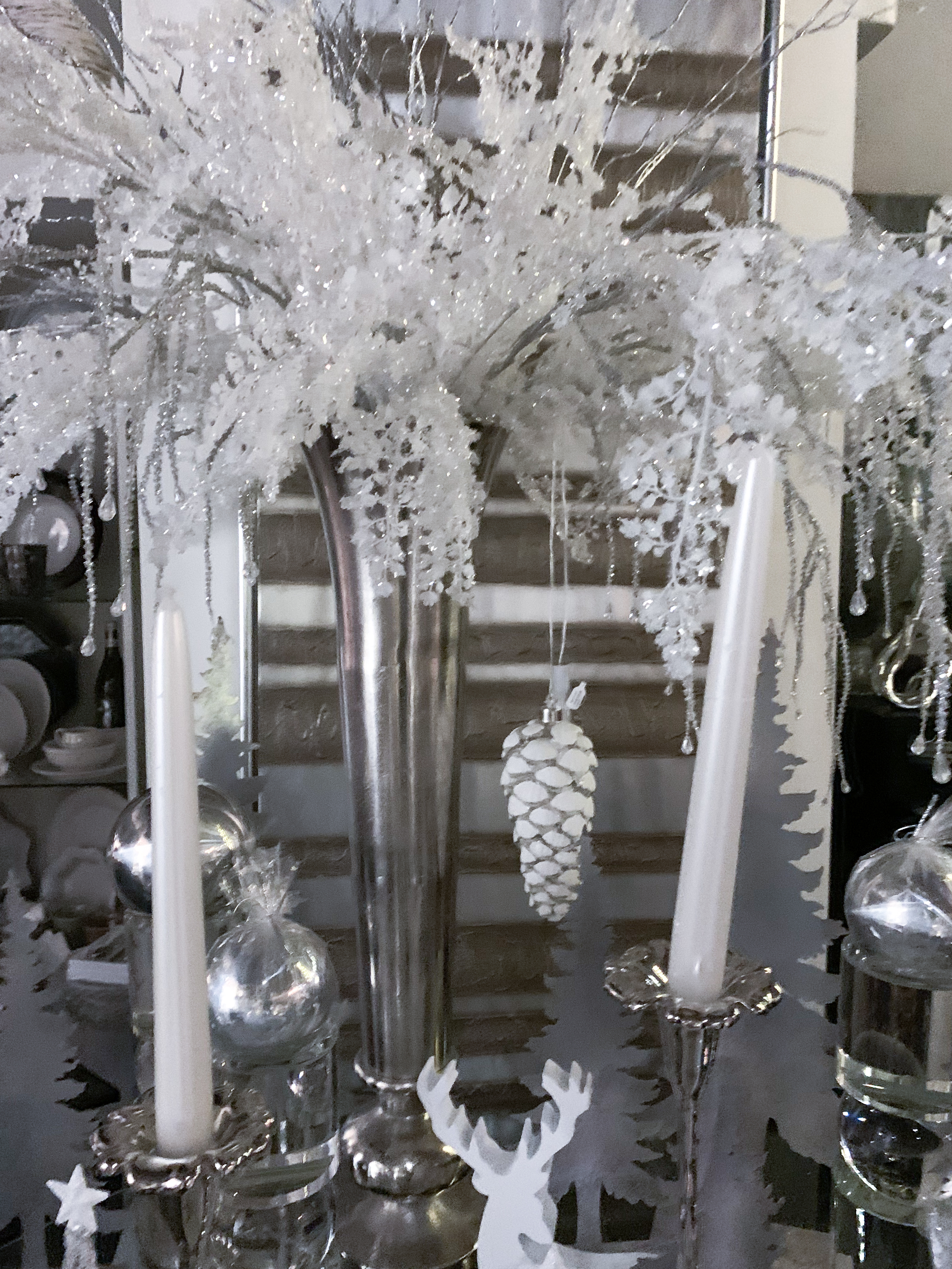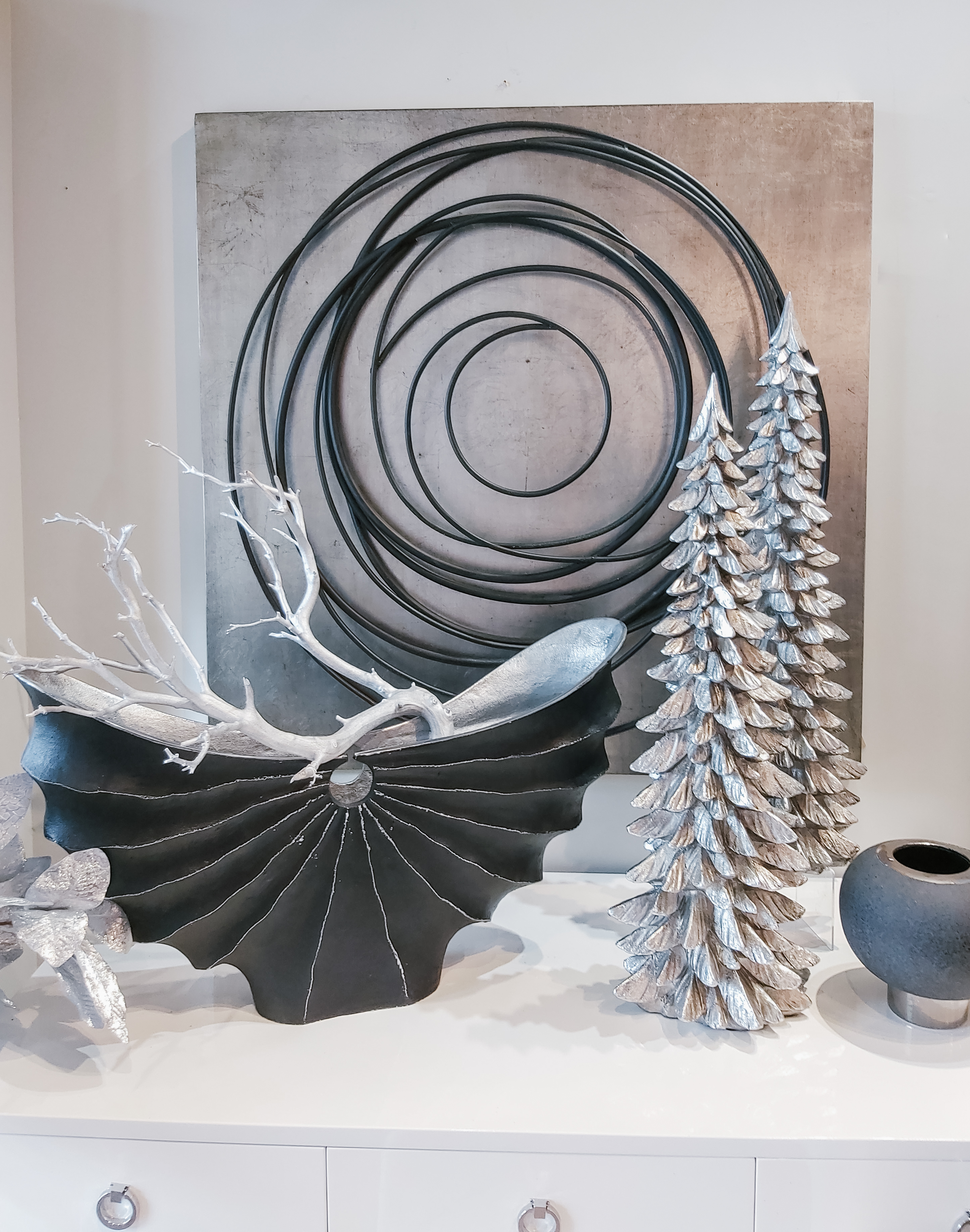 Oh Christmas Tree
Okay if the tree is your favourite part, lets get to that next.  We will give you just a quick preview, but there is probably more to see if you come into the store. You will feel like you stepped into a winter wonderland when you see this new tree with its magical soft blue lights.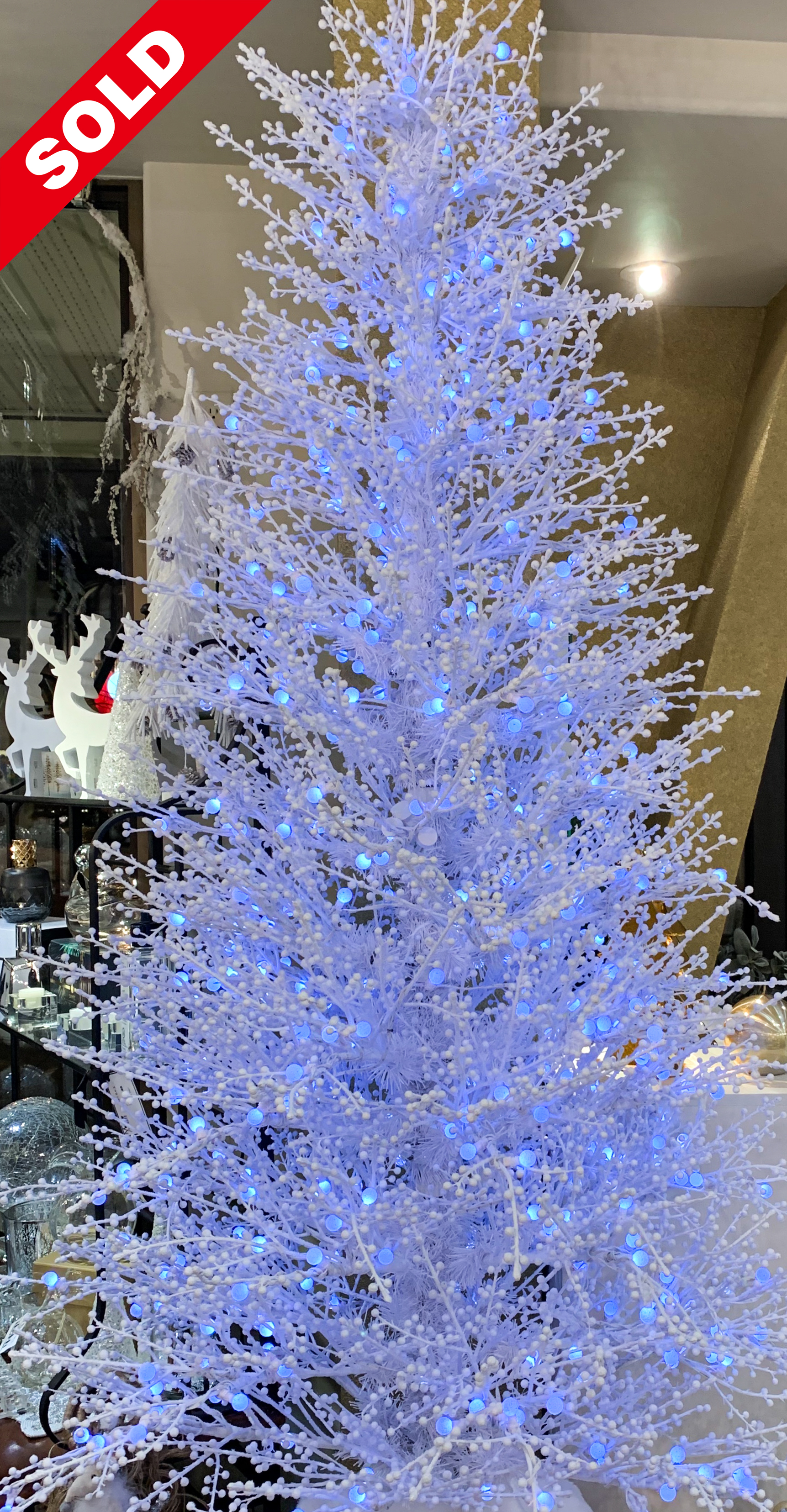 … and capture the feeling of fresh fallen snow without the chill with this fabulous flocked tree.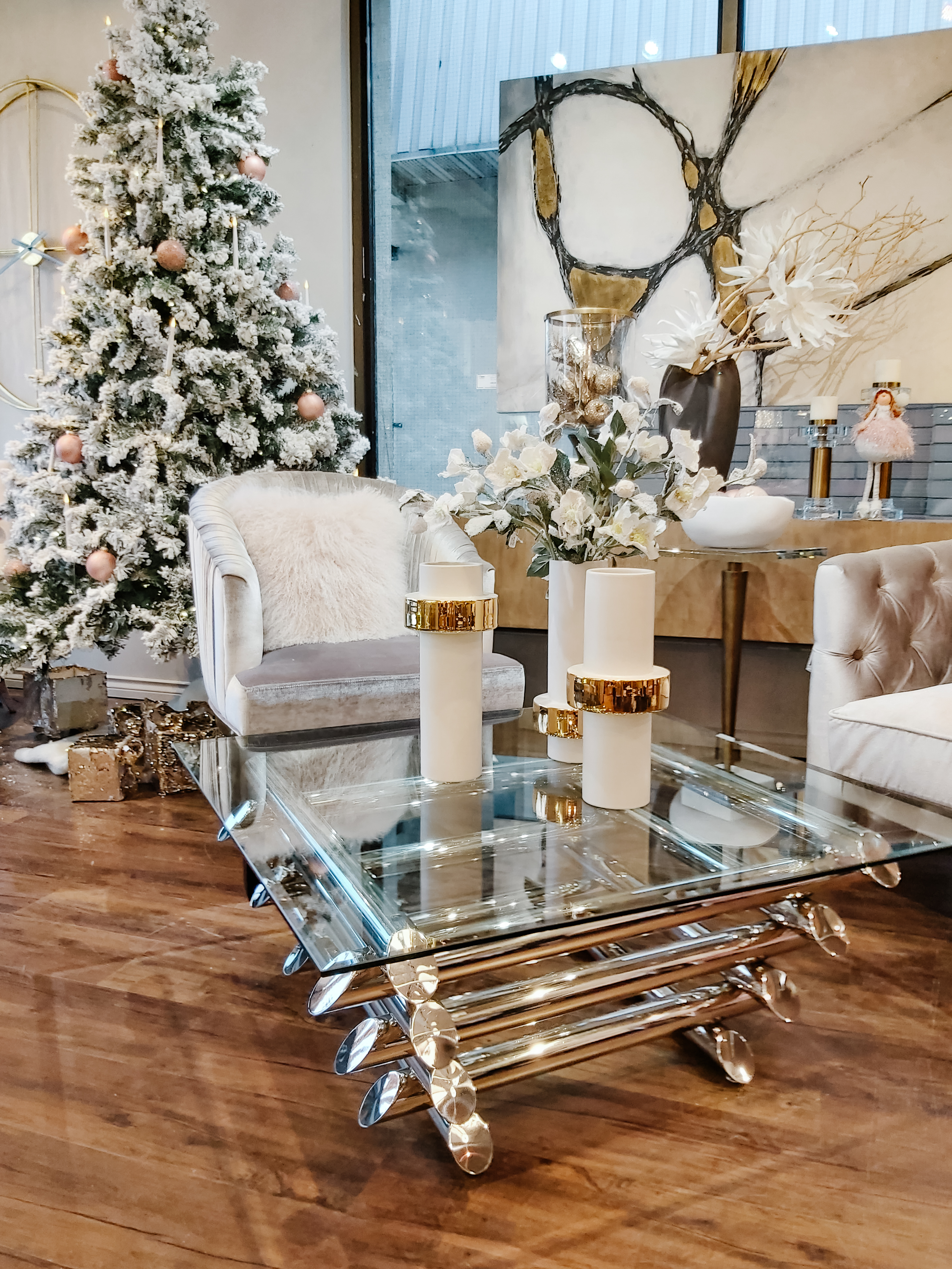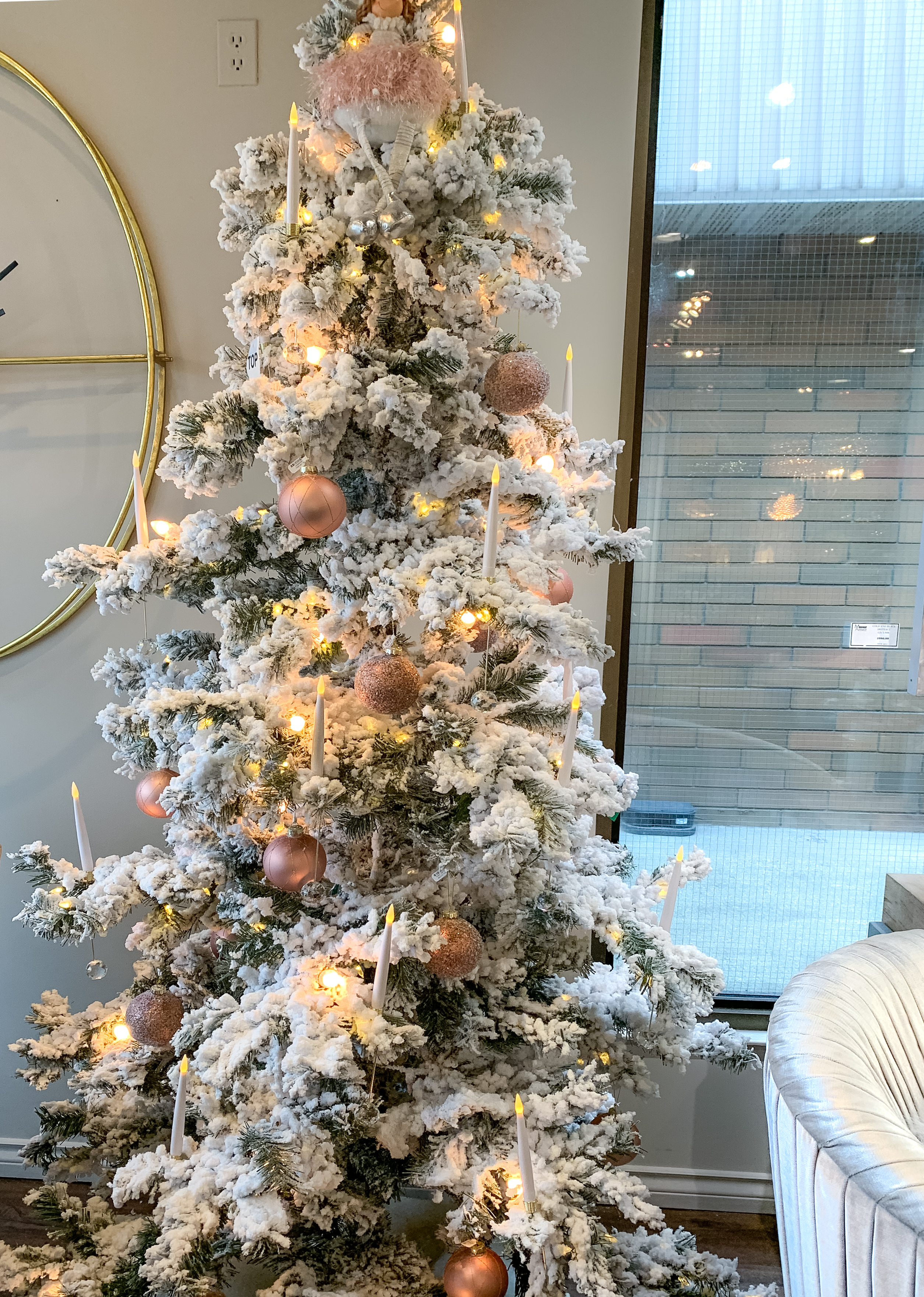 Our pencil trees in  both black and white have been super popular already this year and are perfect for decorating smaller spaces or as a collection with more then one side by side.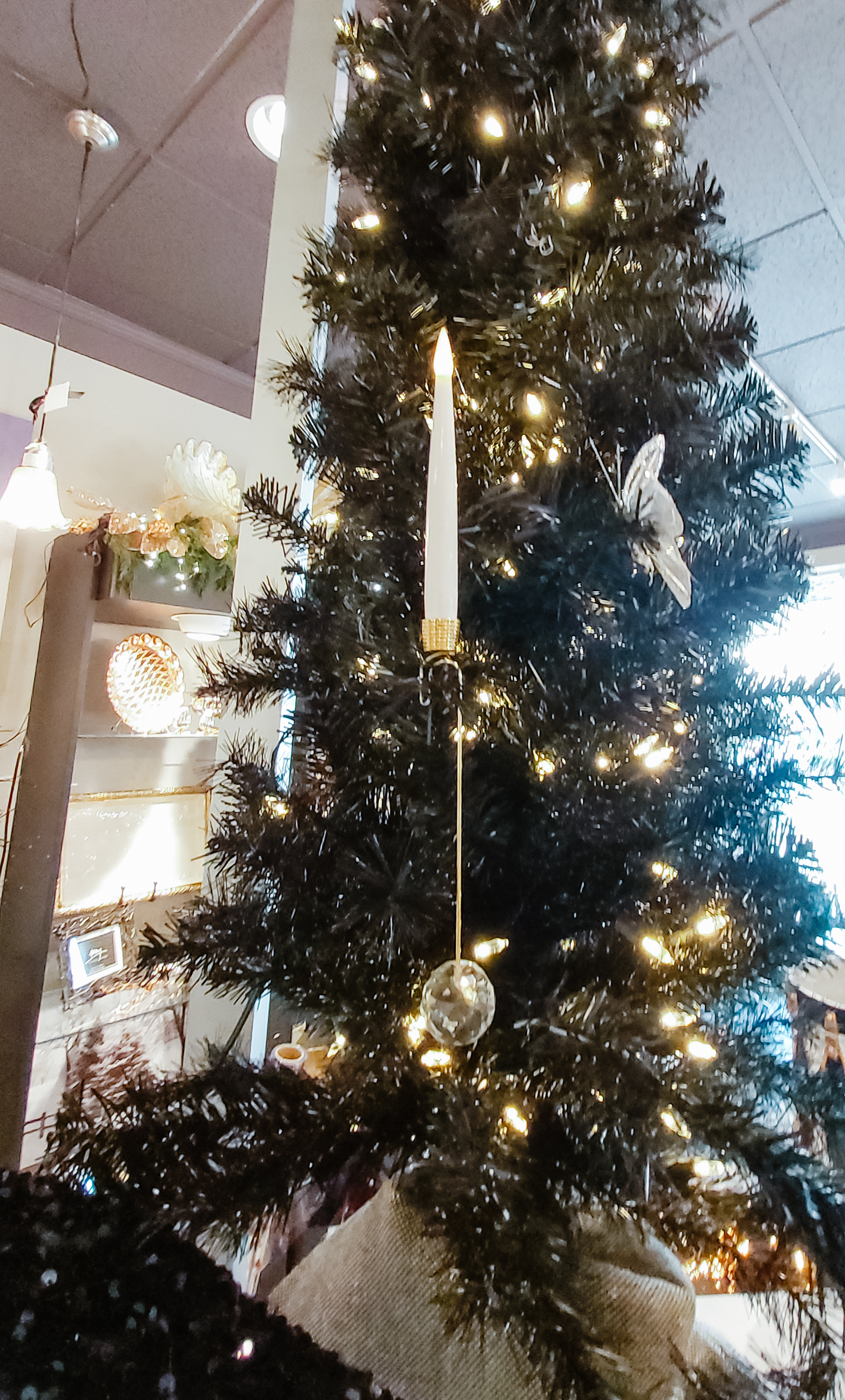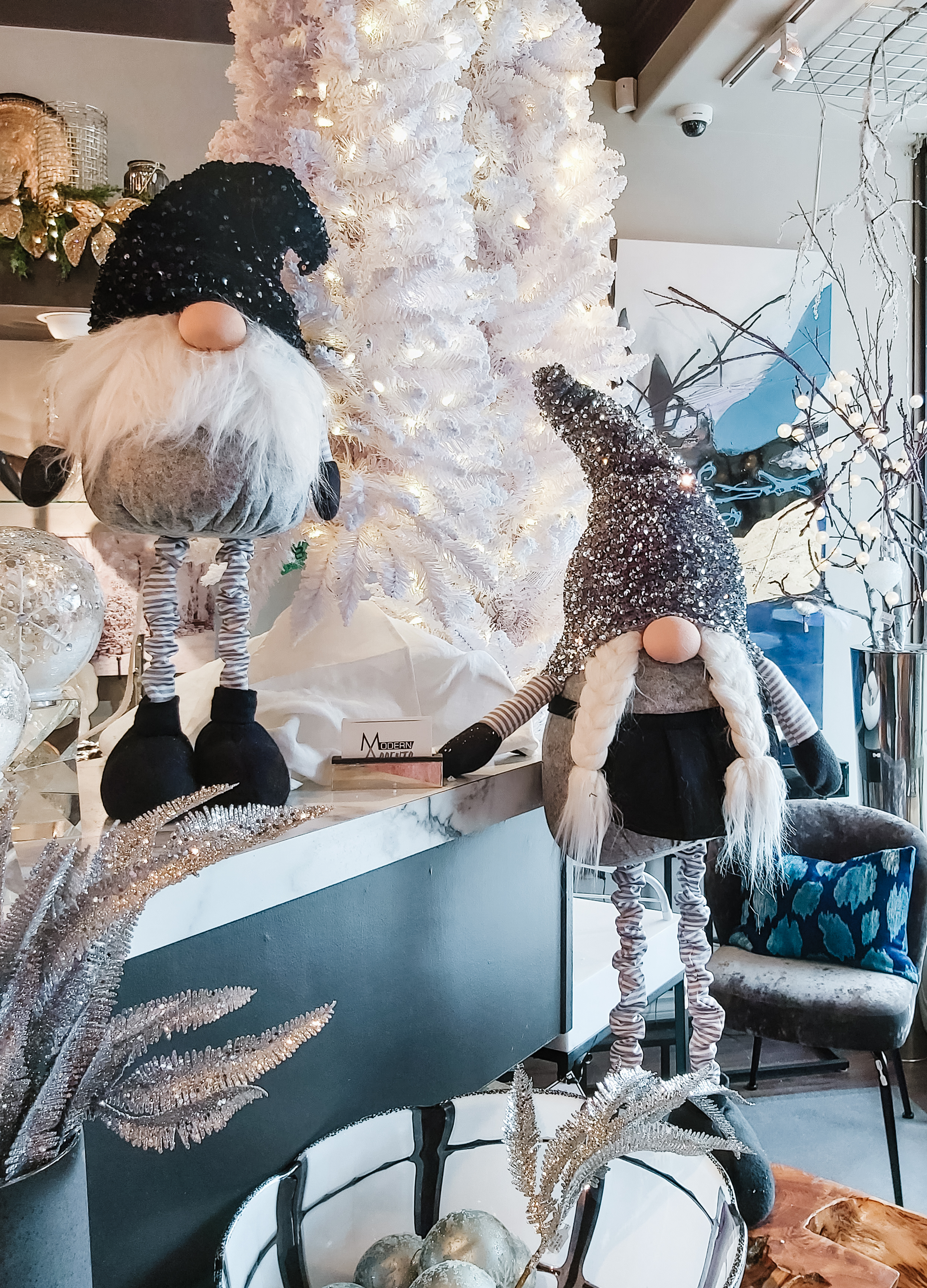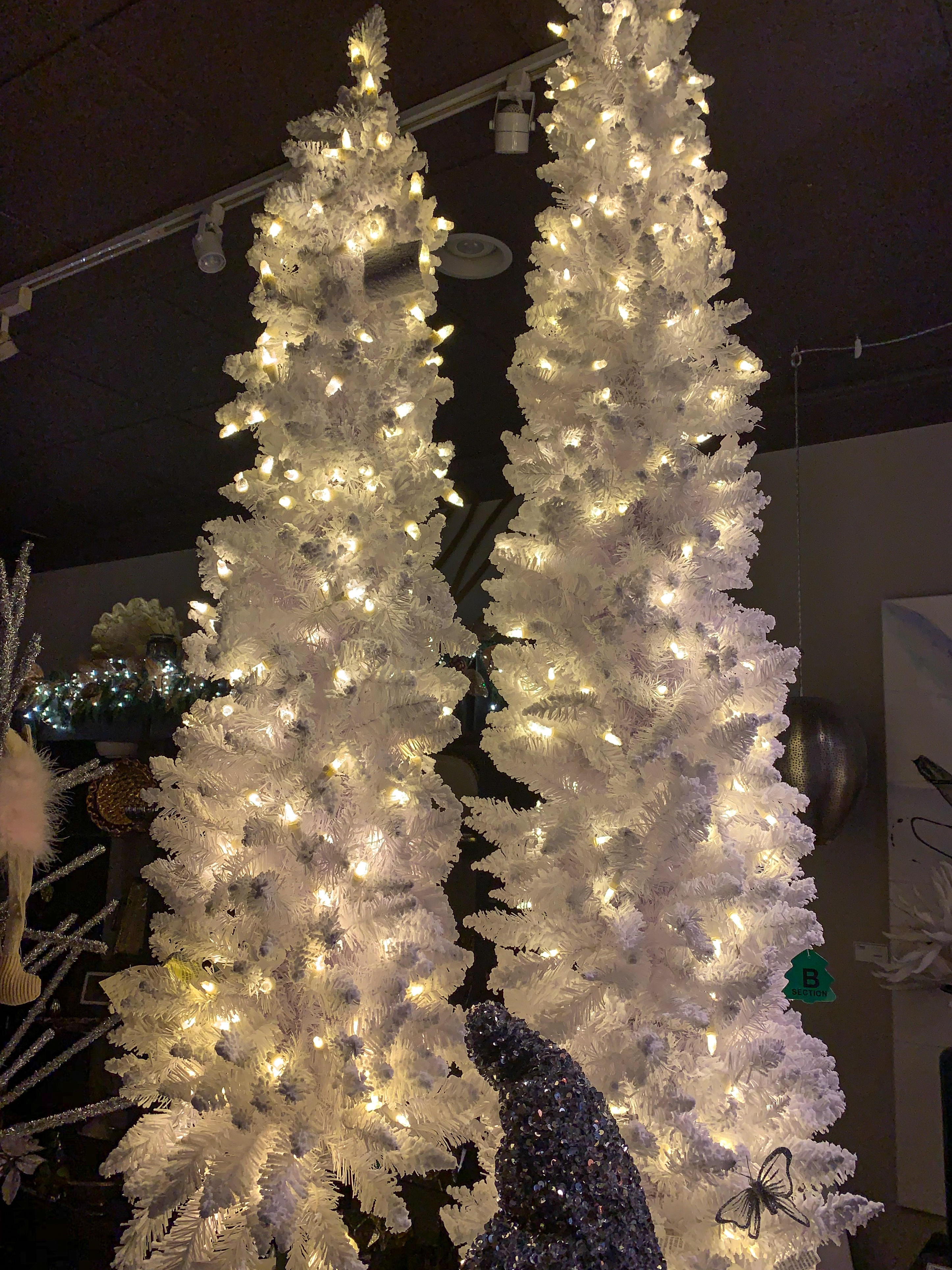 That Holiday Joy
Inspiring you with ideas for your interiors is really what we love to do at Modern Accents and helping you create a feeling or experience, whether it be for your living room or for your dinner table, that is joyful. We have been busy pulling everything together so you can be inspired a little earlier this year.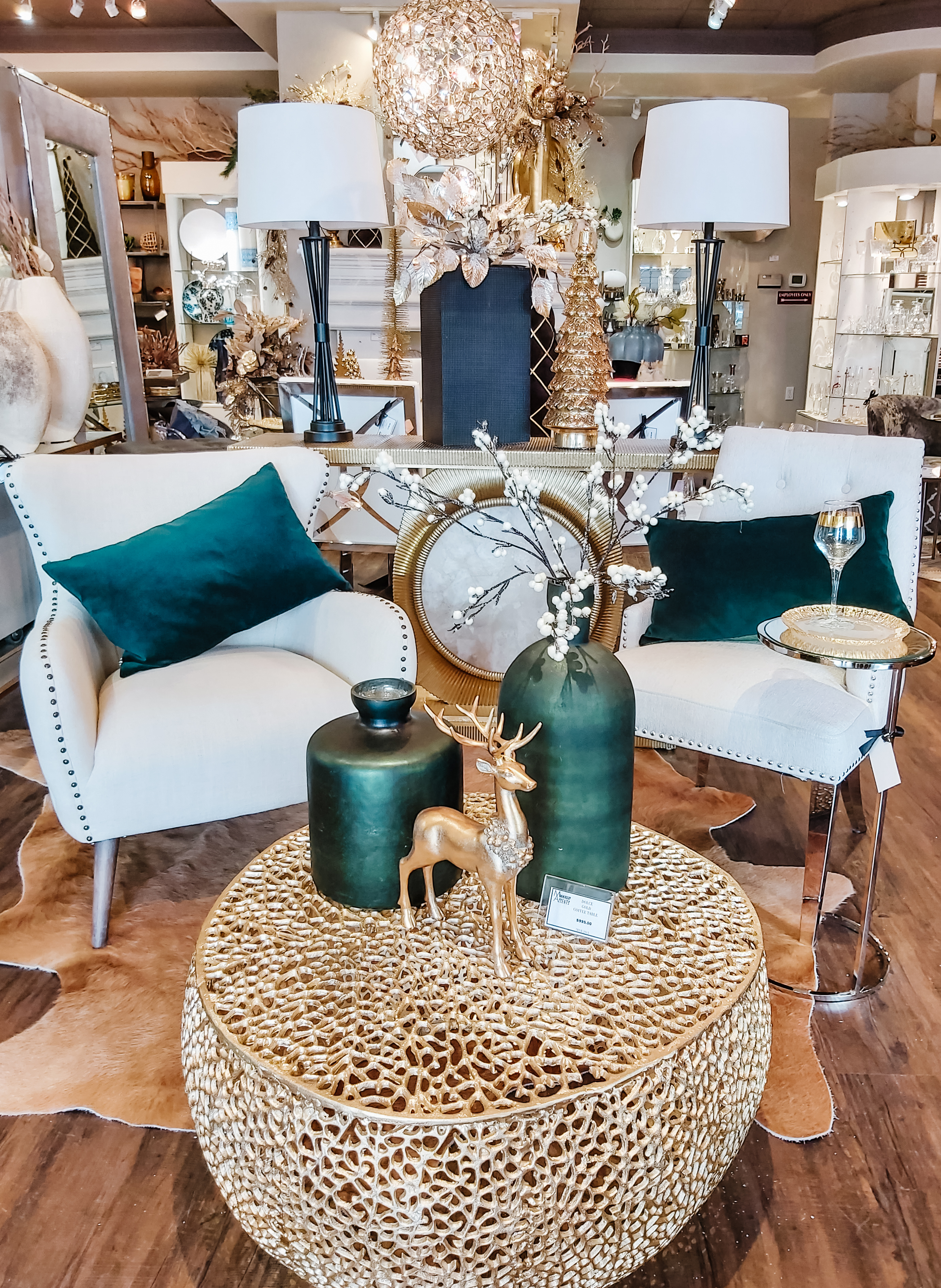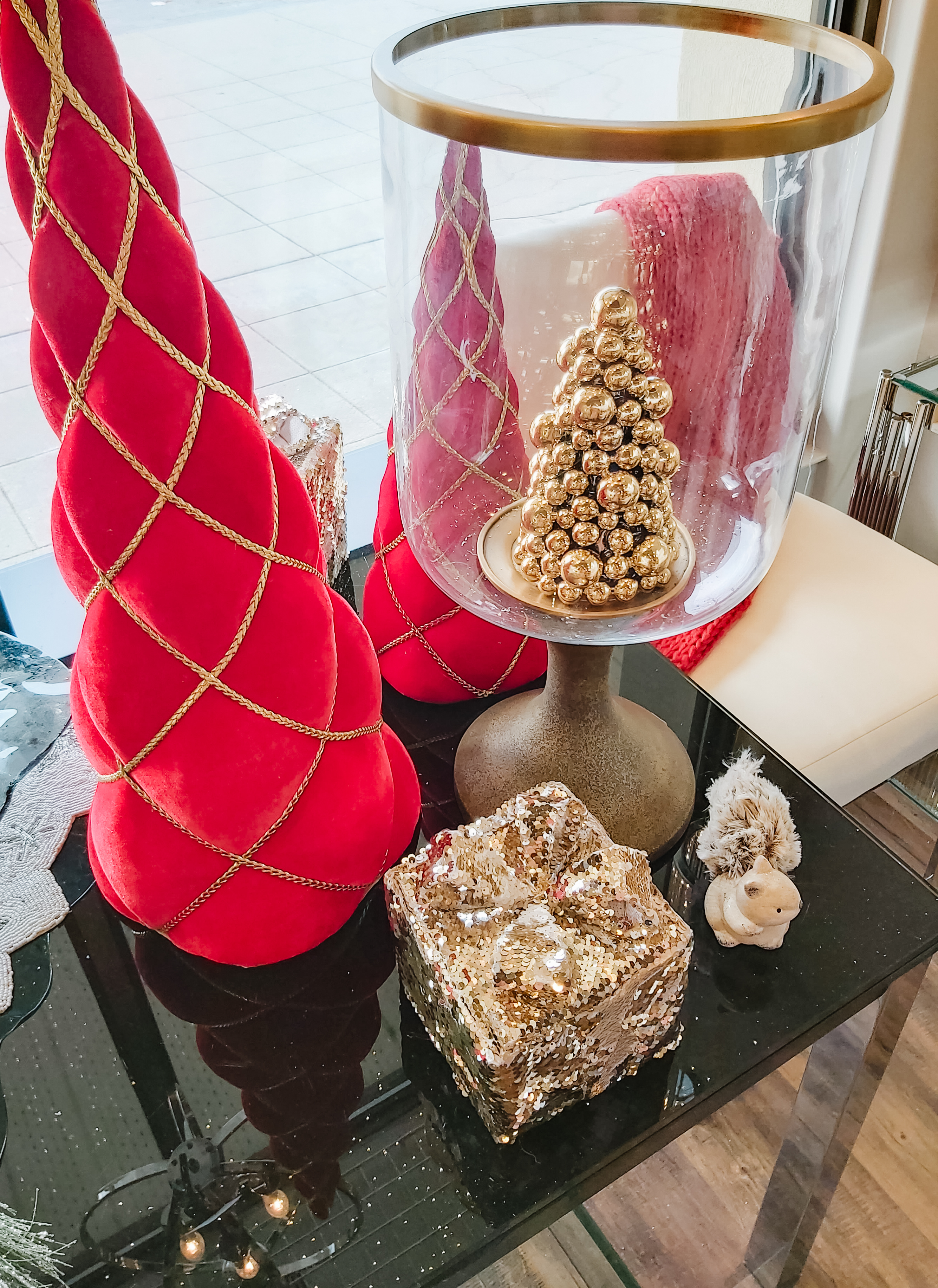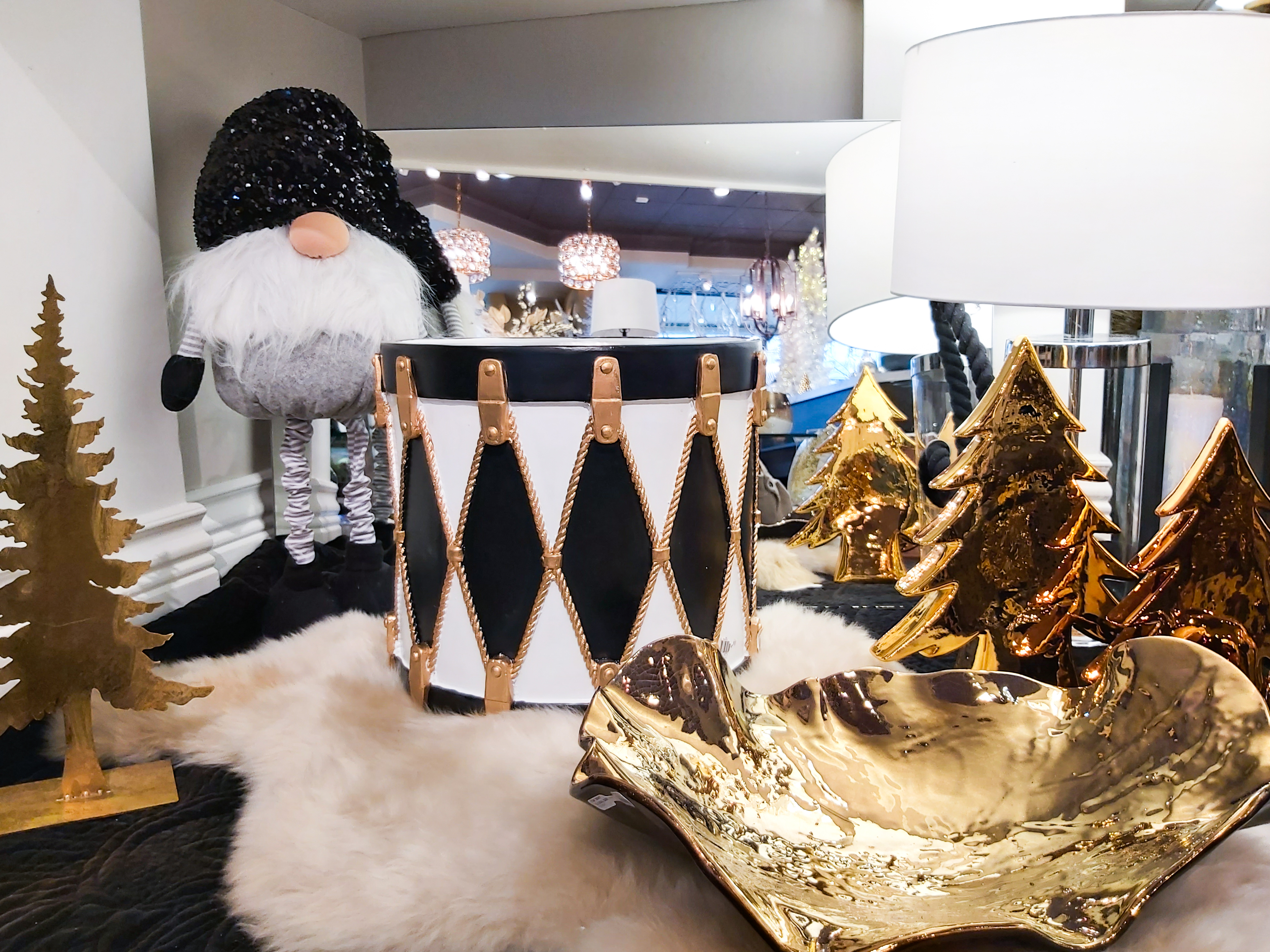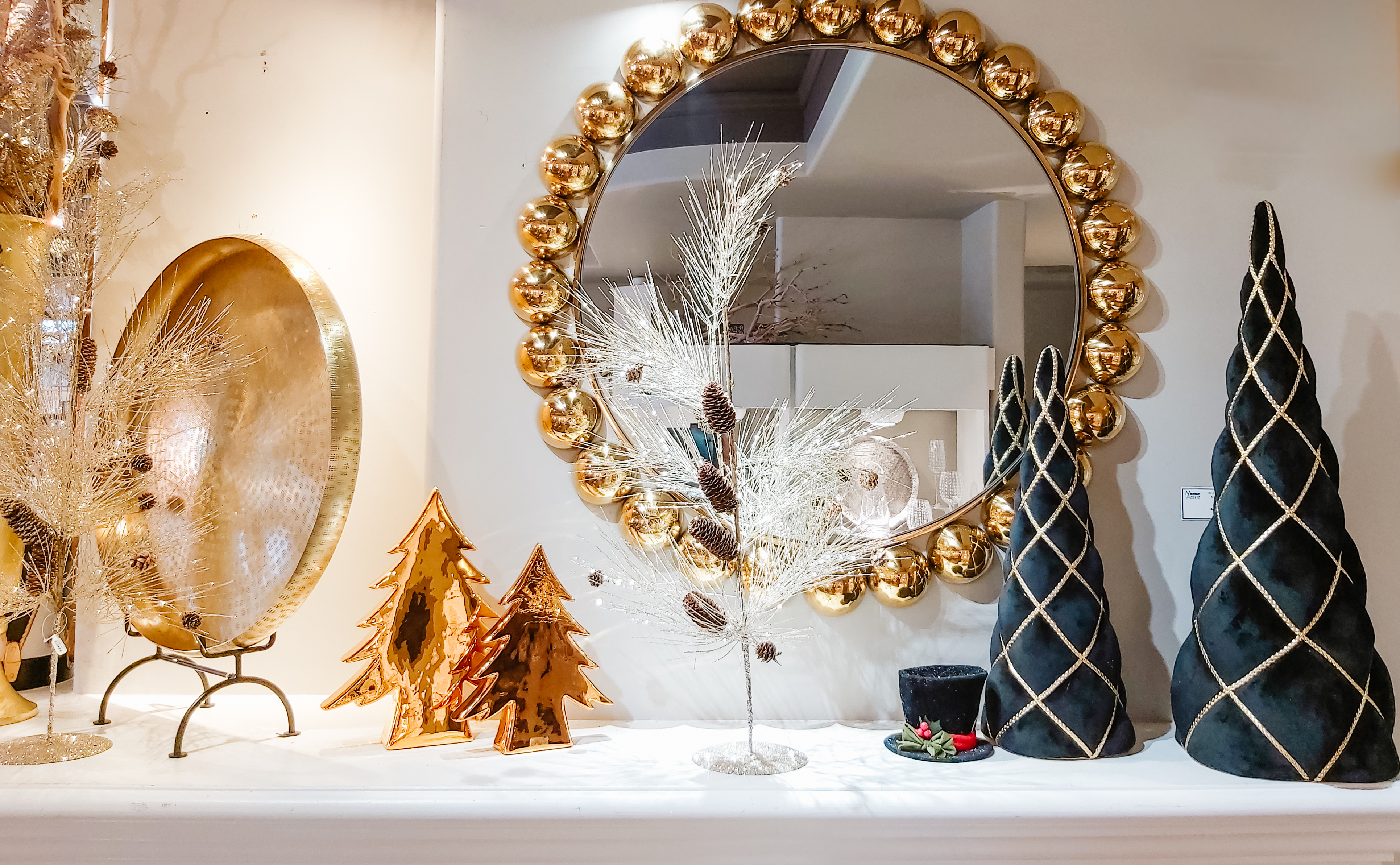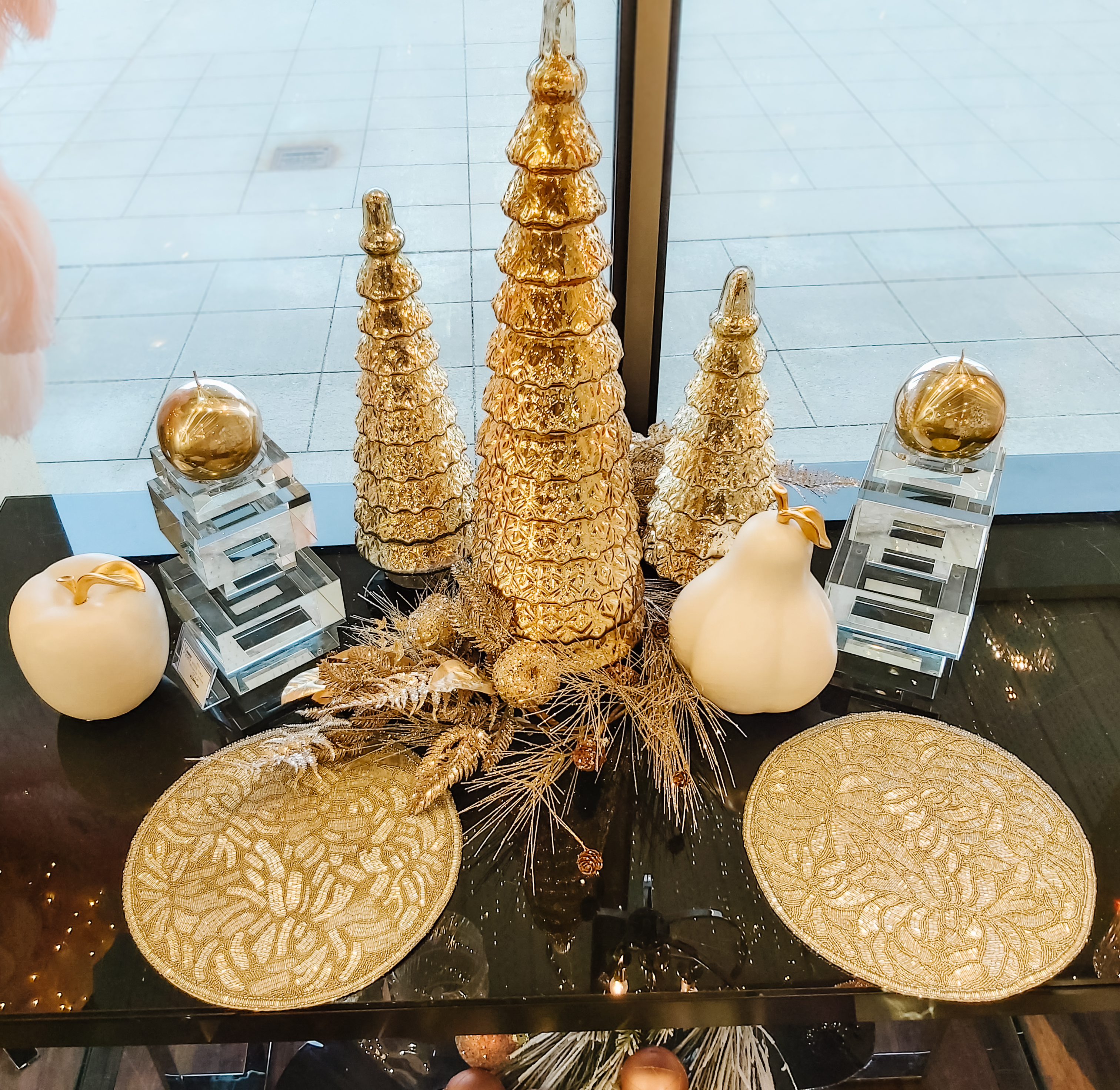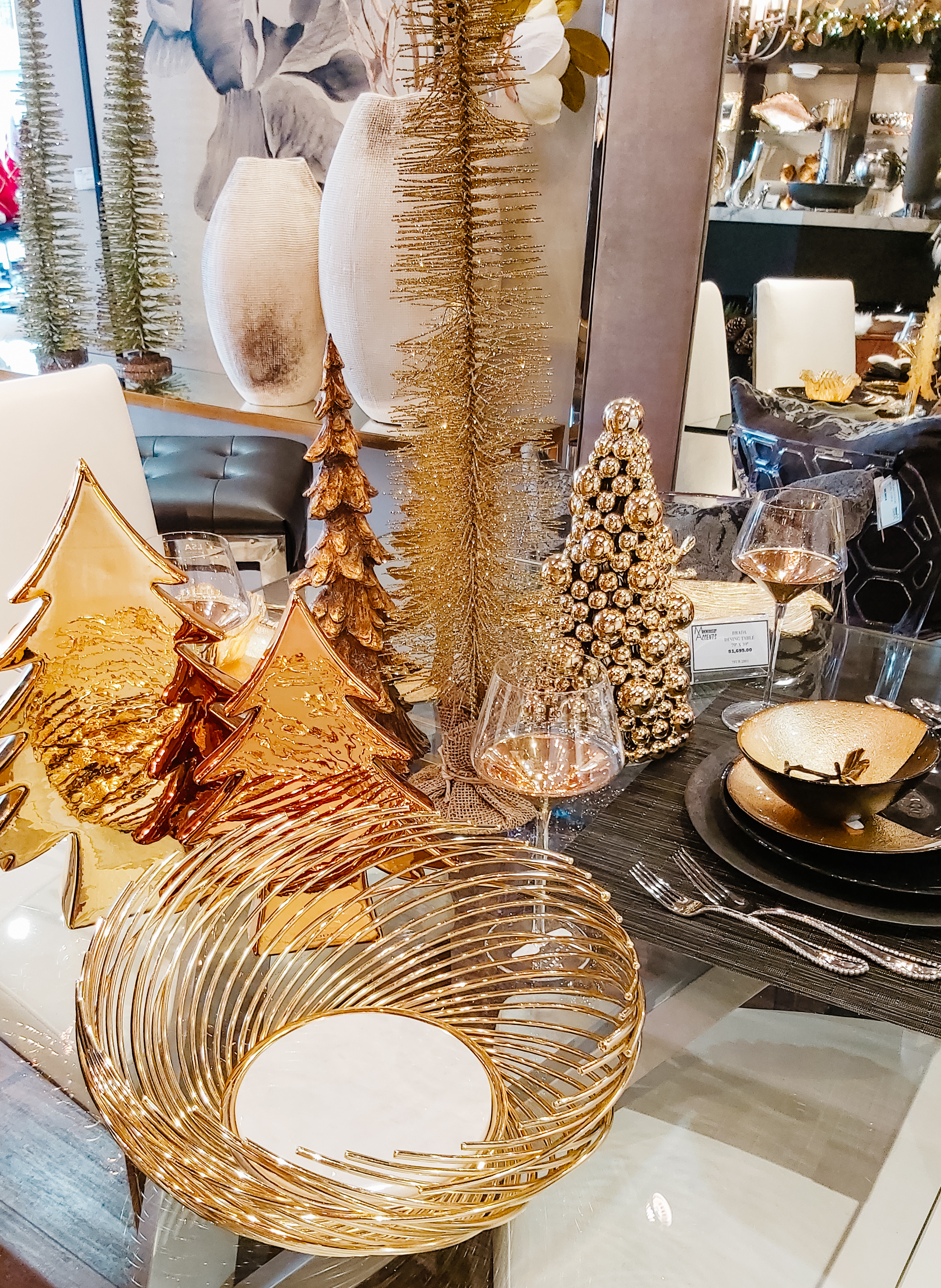 Twinkling lights
What makes things brighter then light?!? You really aren't done decorating for the holidays until you have given some attention to the lights. One of our new favourites this year is truly magical and is all about light and a modern take on a look from the past. These LED candles hang beautifully on a tree using the weight of a gorgeous crystal ball to balance it. They can be set with a steady light or be set to flicker like a real candle and then if you have several of them adorning your tree they can all be controlled by a remote.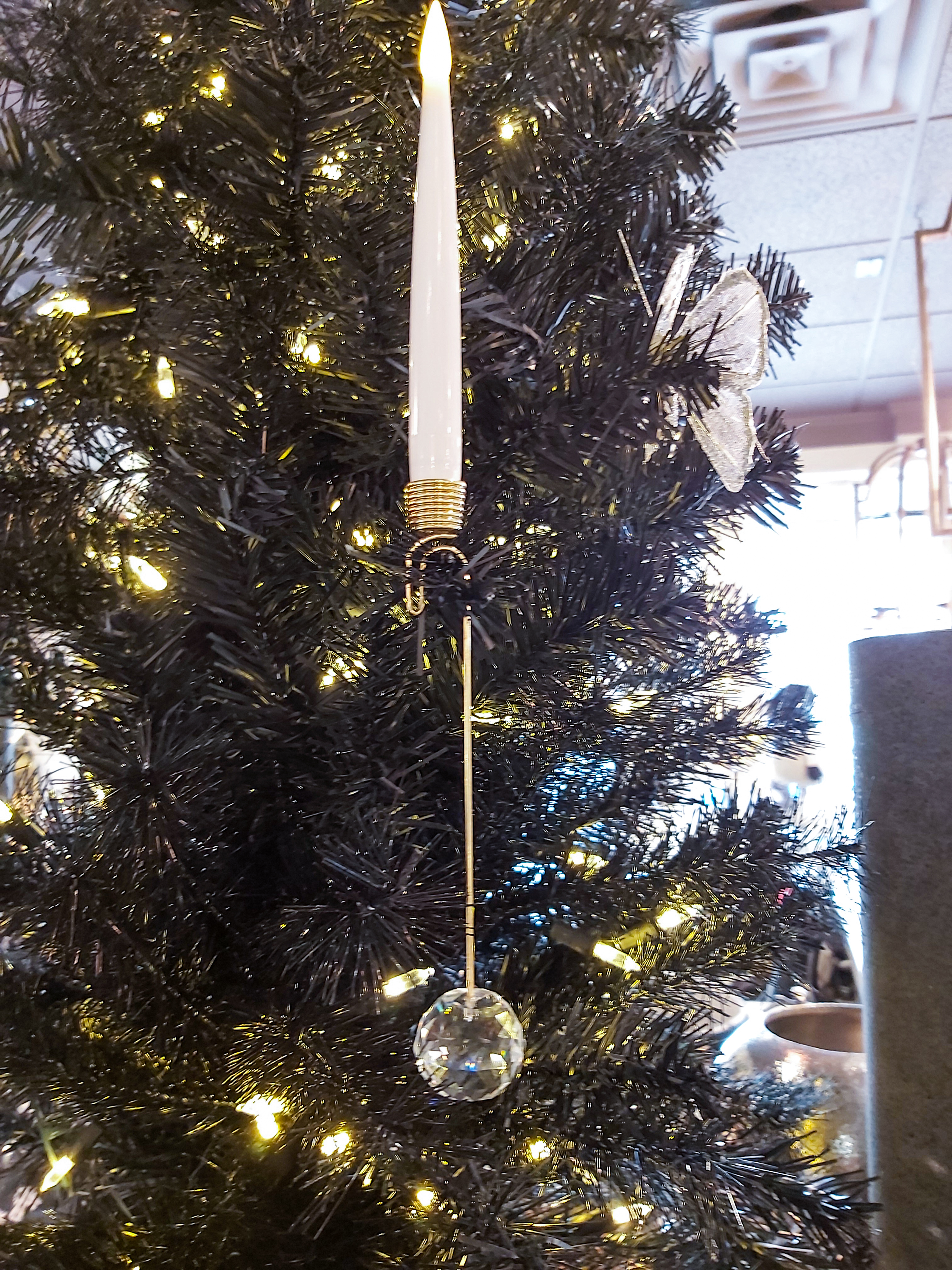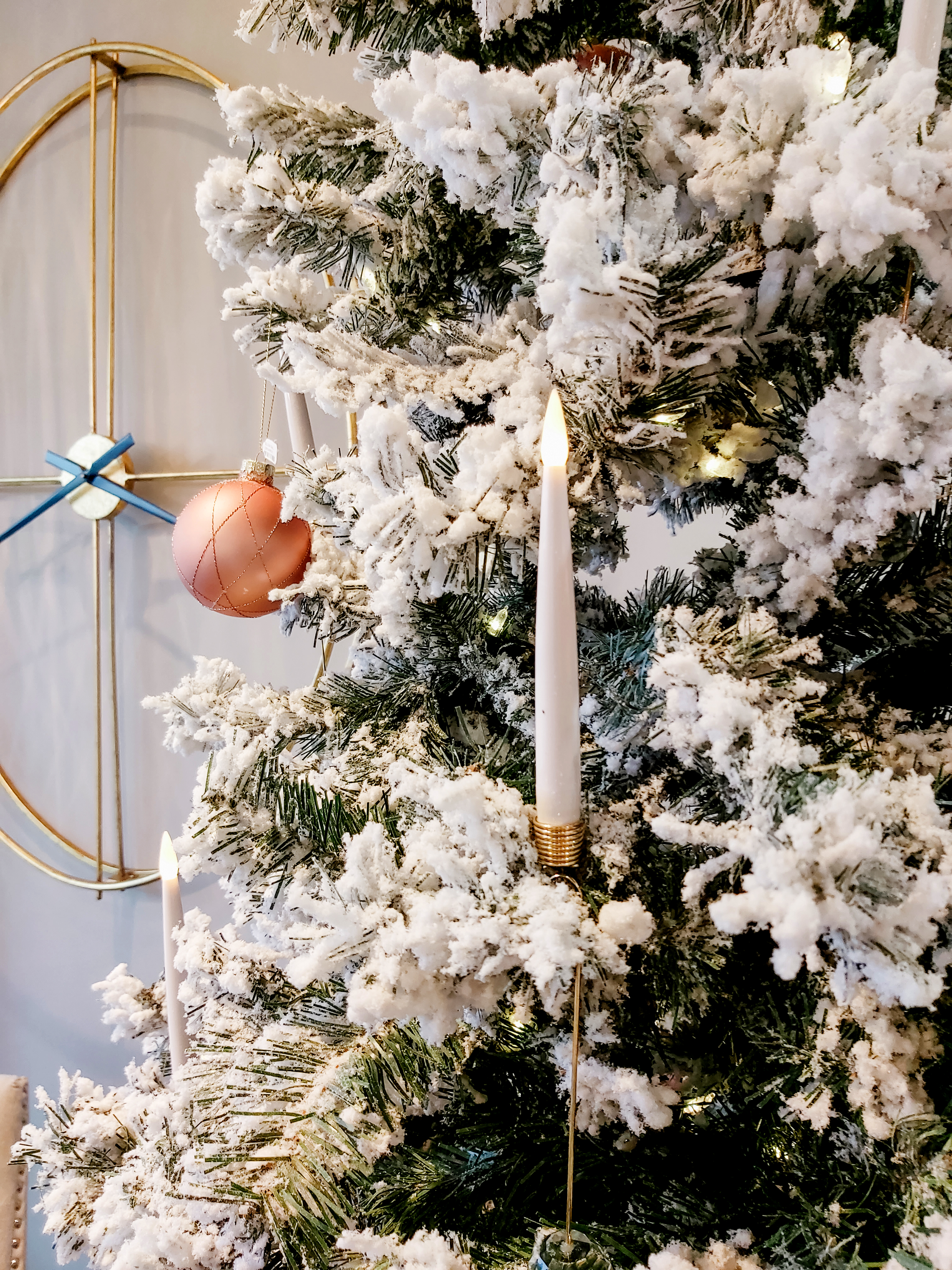 Here are a few other lighting ideas to make your holiday a little brighter.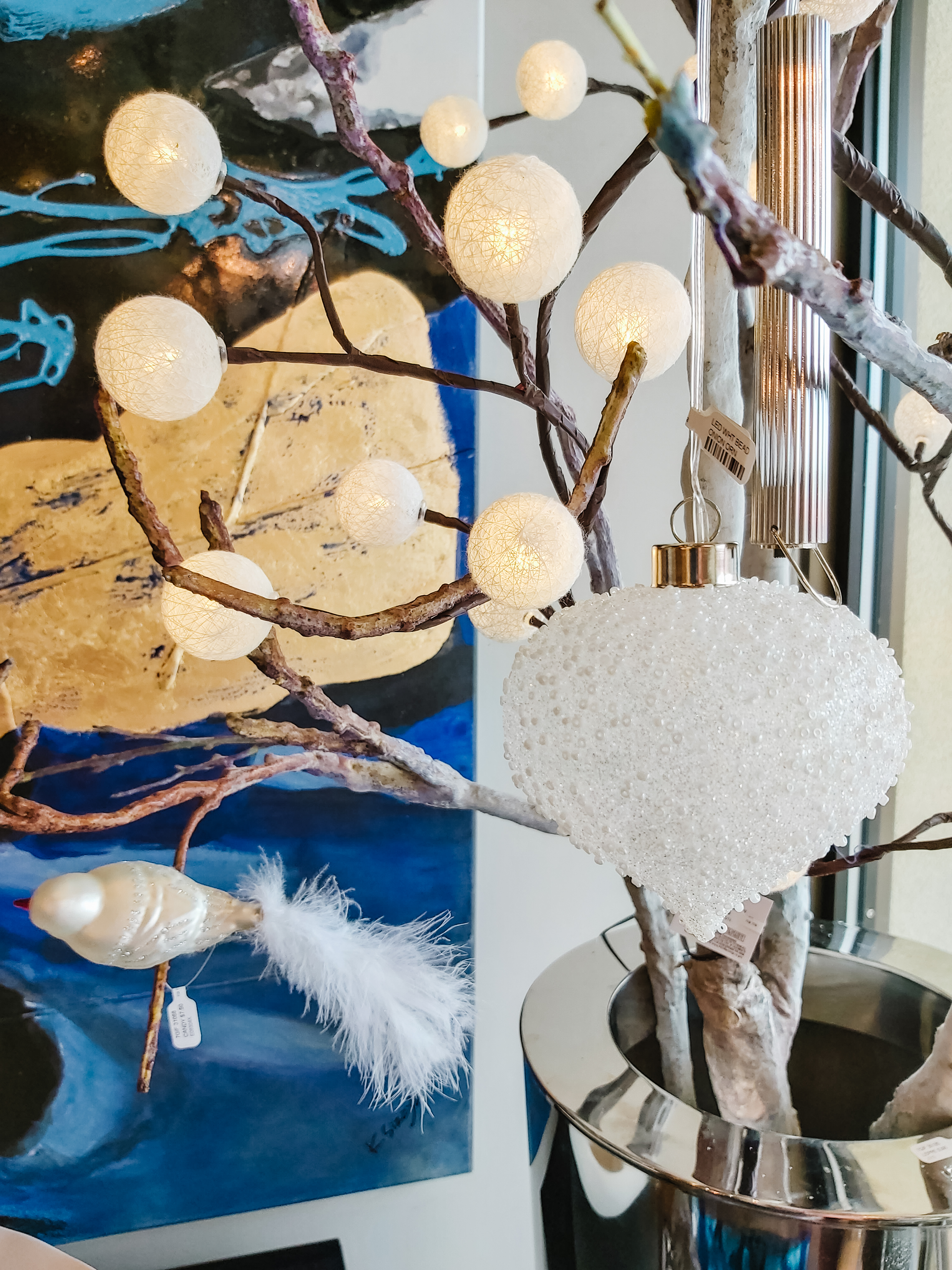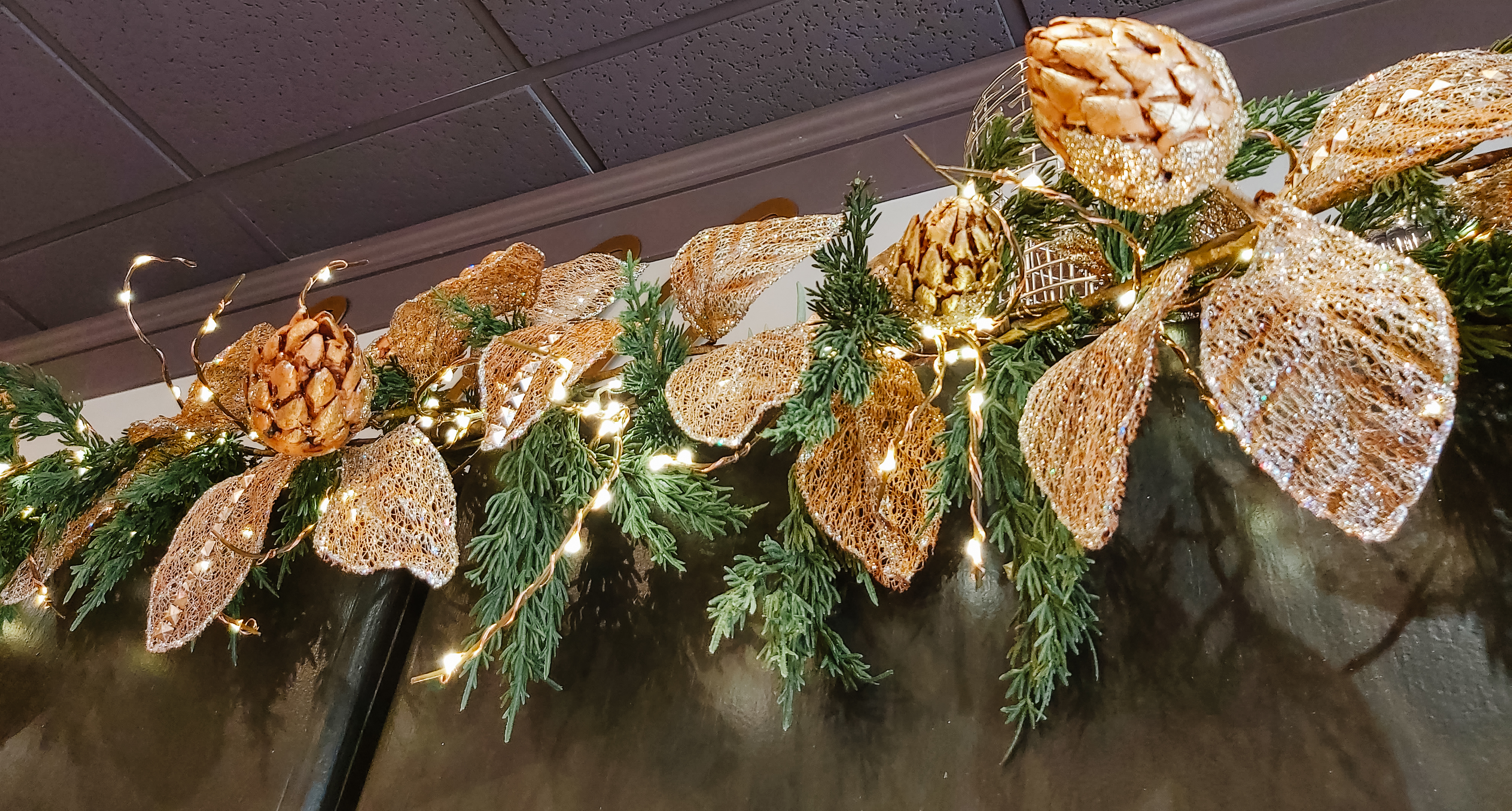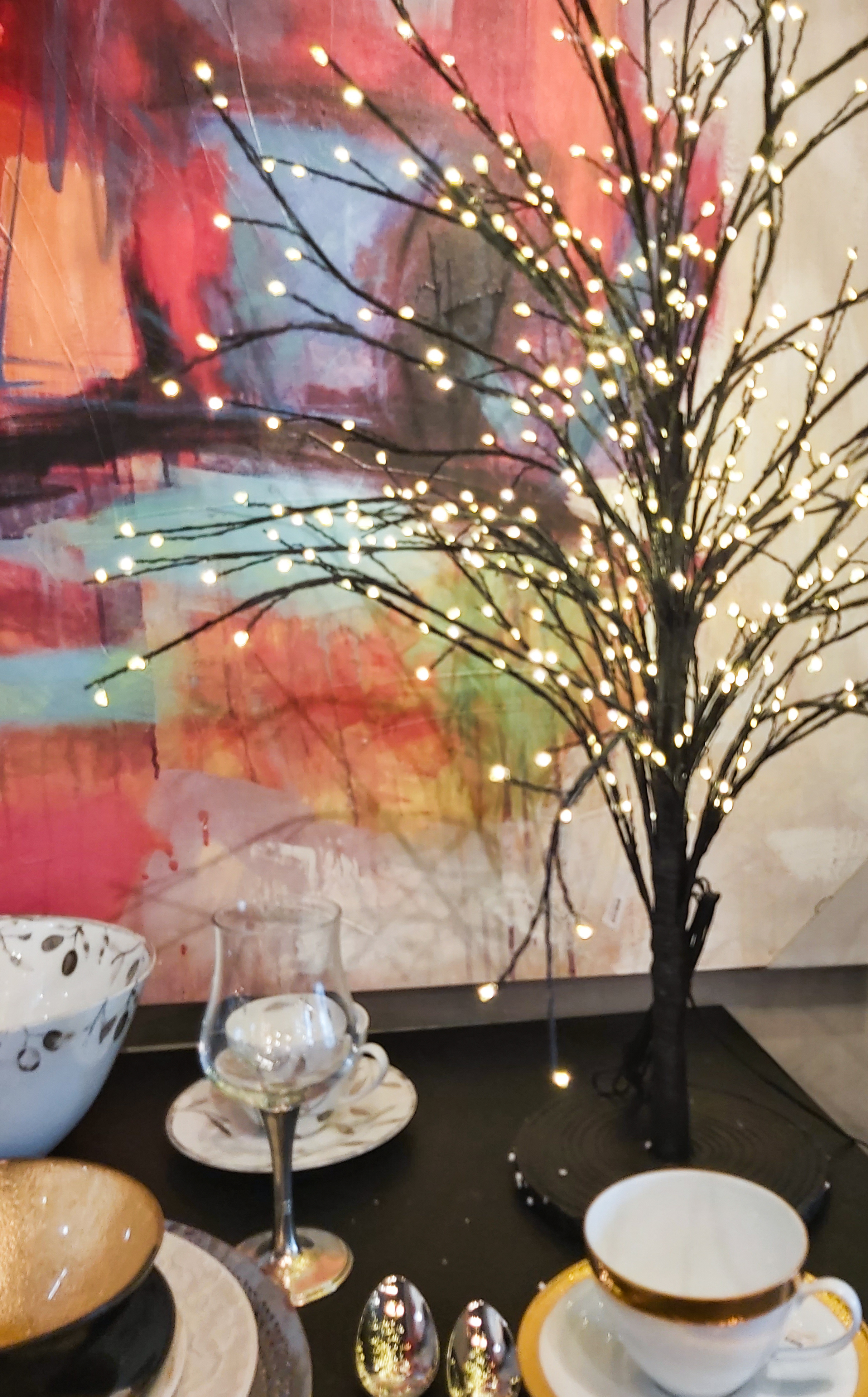 Keep following us leading up to the holidays for even more inspiration or stop into our store and we would love to help you style your holiday season or help you select the perfect gift for your loved ones.