The accents you've been waiting for
Late summer arrivals
Waiting seems to be part of the new normal we live in, but we have some late new arrivals that have definitely been worth the wait. All summer long we have continued to receive some great new home accents and furnishing and these ones we are sharing now are no exception. There is still plenty of summer to refresh your spaces indoors and out or start thinking about how you want to transition to fall.
New furnishing to fall in love with
If you have been in our store over the last couple of years you will have noticed that we keep increasing the number of furniture pieces we have available and we really do pride ourselves in offering furnishing that are modern, unique and have style that will be hard to find anywhere else. Each piece is carefully considered before we bring it in to share with all of you. Here we offer you a snapshot of some of the new pieces that have just arrived.
If it's unique with a whole lot of glamour that you are looking for, you will love these new accent chairs in gold and black velvet.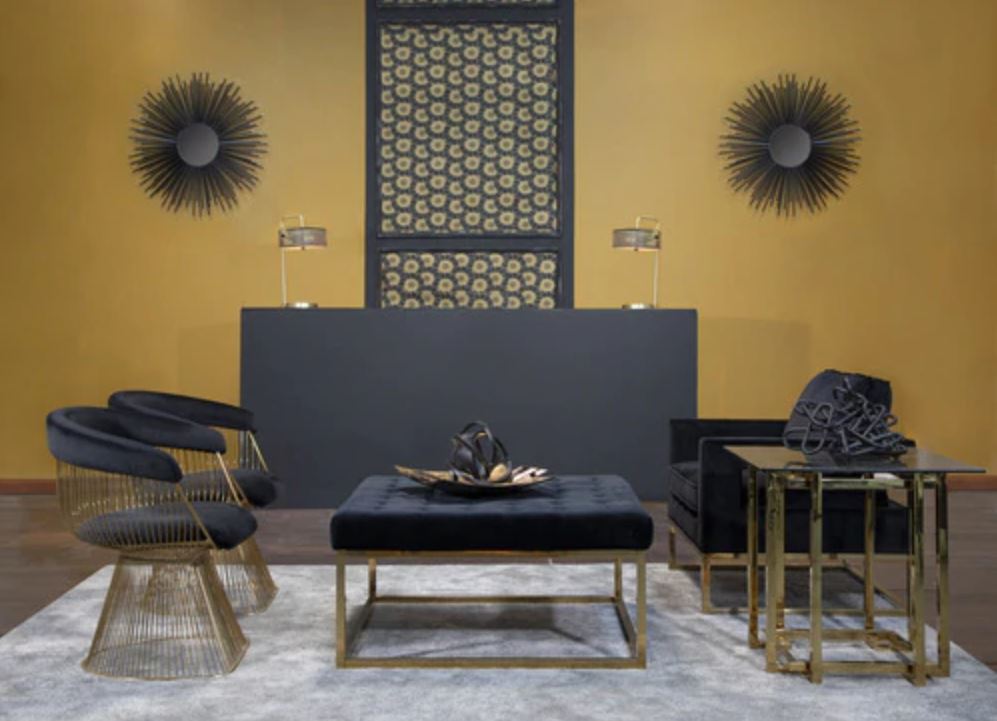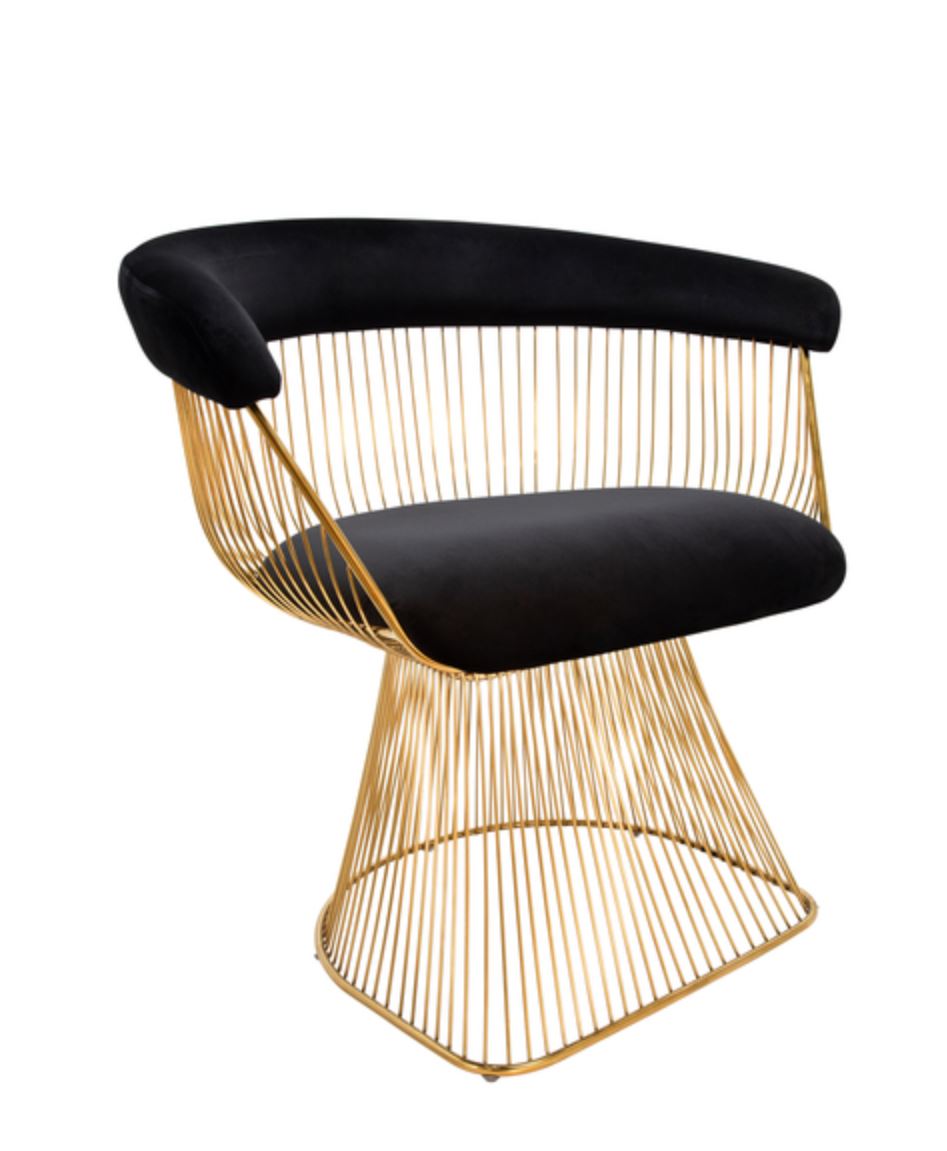 A little added storage space is always welcome, but when it comes with the added bonus of a beautiful design it is a win win.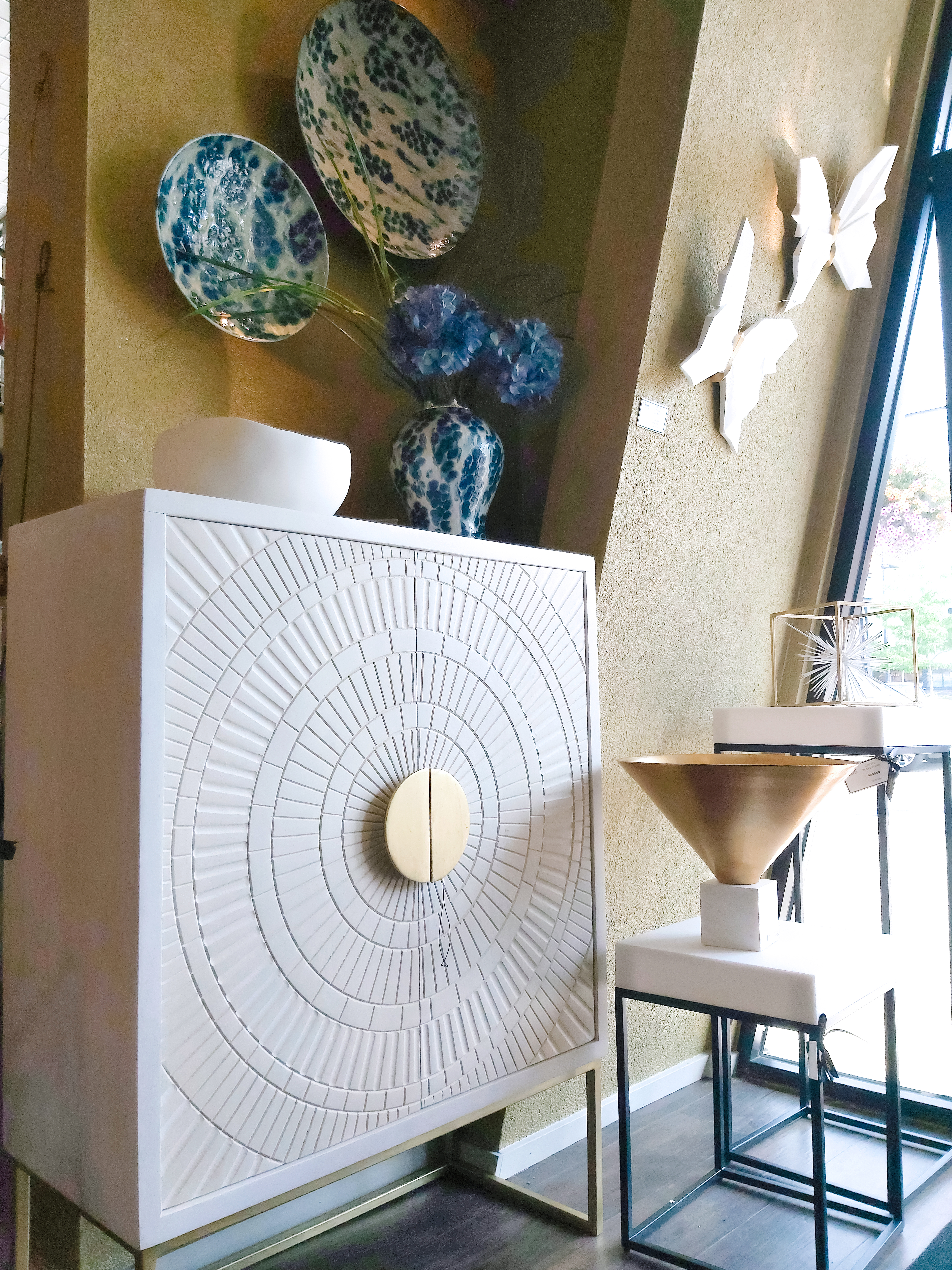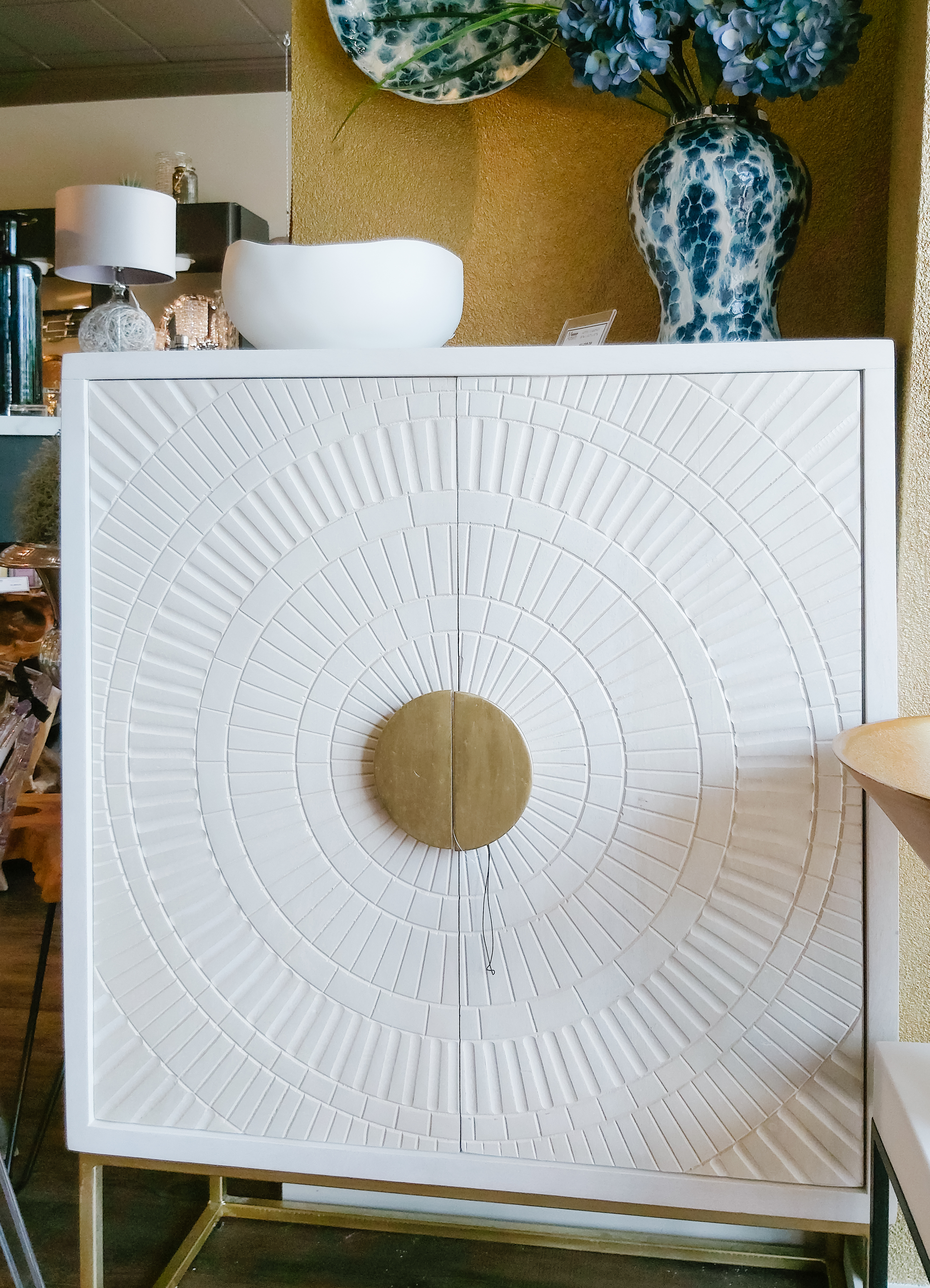 A glass coffee table will bring light to your room and you will love styling it with some of our beautiful accent pieces. It reflects the colours of summer so beautifully here. We especially love the chrome details of this table! There are side tables and a console/sofa table also available in this same design.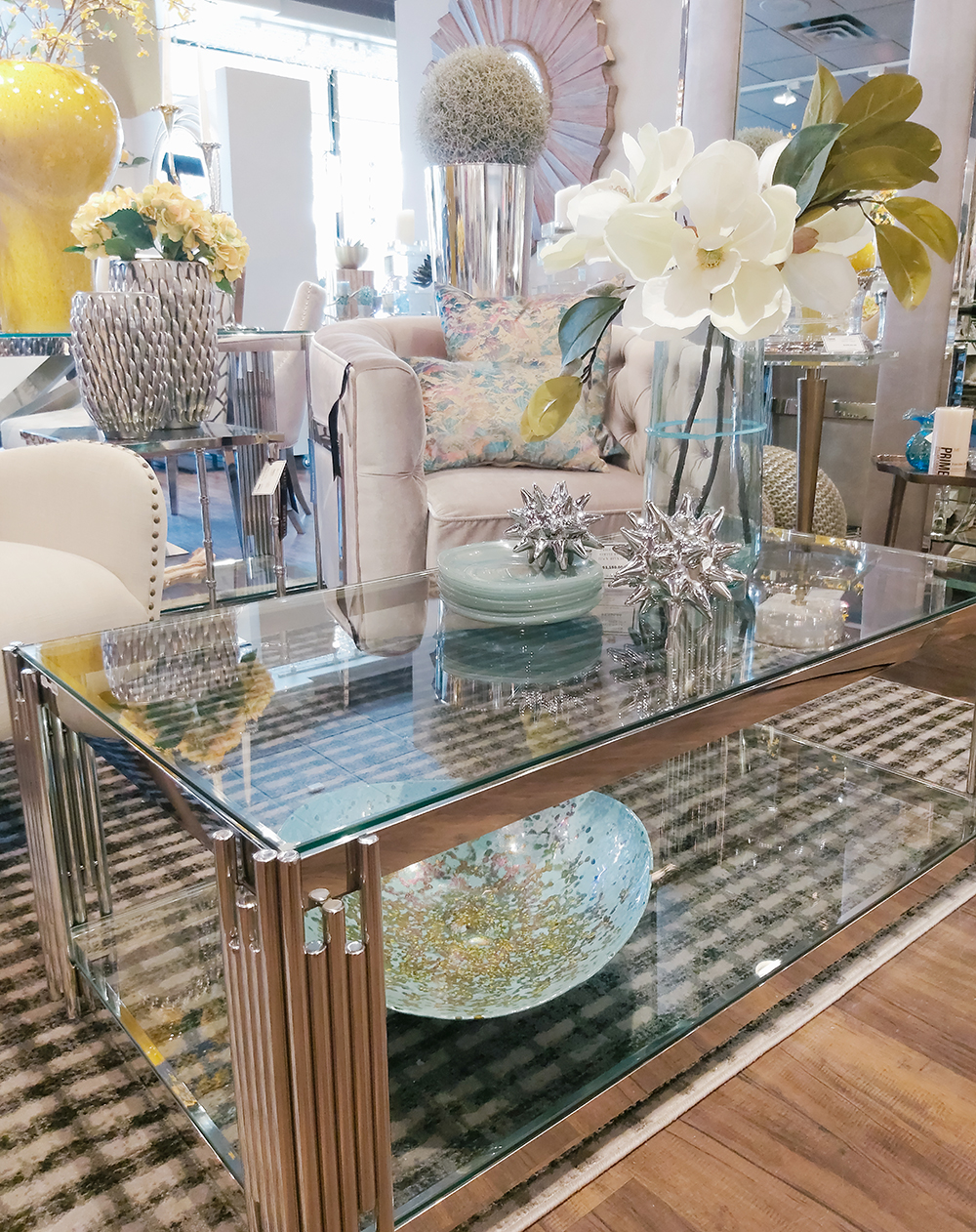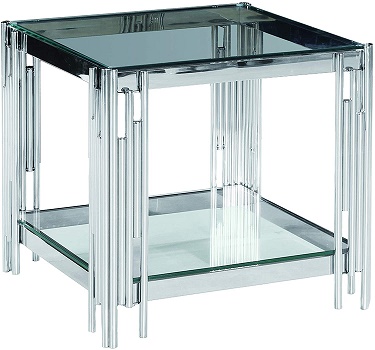 Once you have the new furniture in place the fun of styling your space has just begun. Don't wait to find the perfect accents to compliment these new pieces. Around the world, people view the butterfly as representing endurance, change, hope, and life. I think we could all use a little of that right now.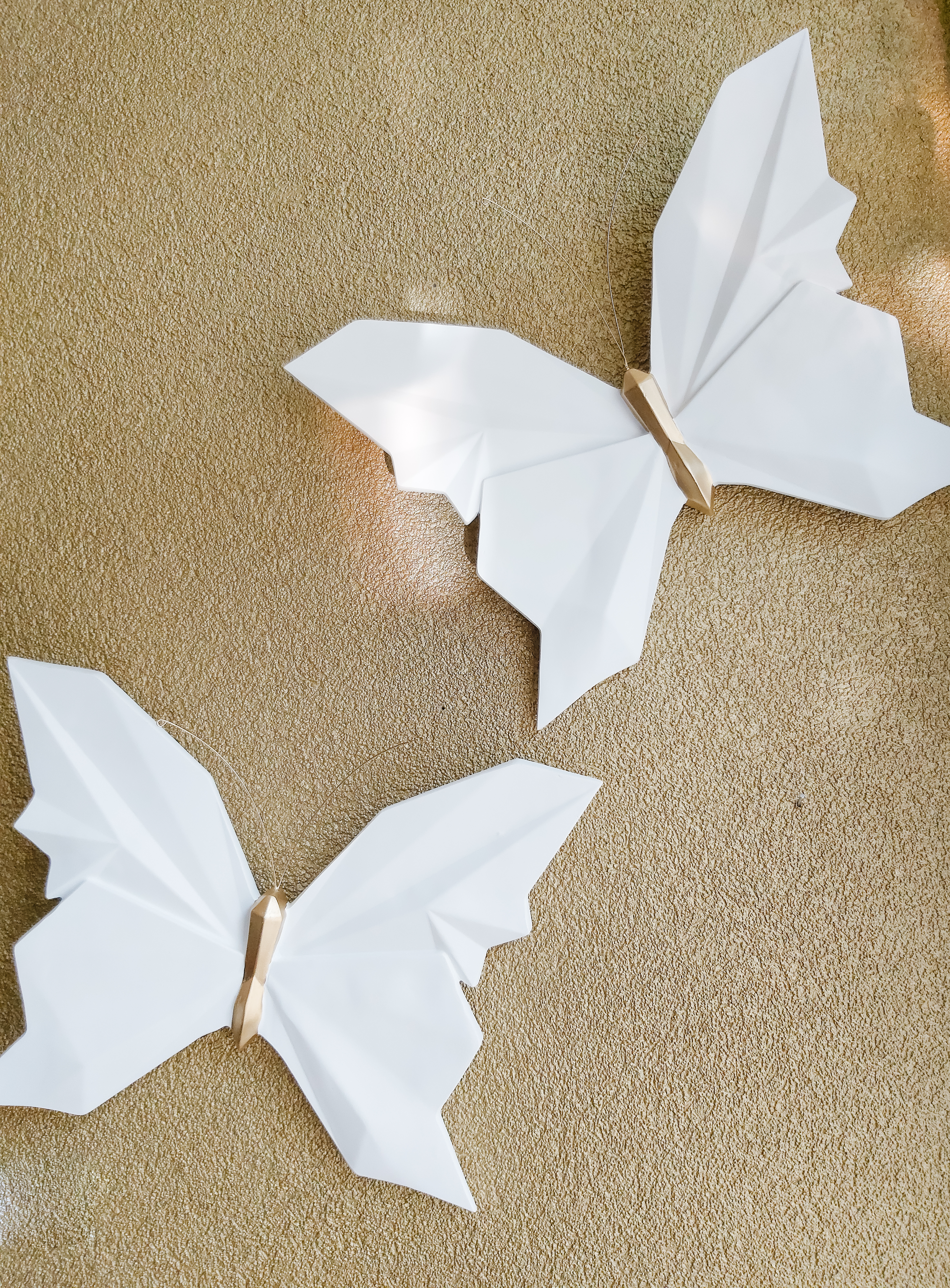 Styling with succulents
We couldn't wait for these succulents to come in so we could show you the many ways they can be used in your decor, whether is be for styling a tabletop centrepiece or to bring a some interesting texture and pops of natural colour to your everyday spaces. You don't even have to have a green thumb. They look amazing in different containers and juxtaposed against backdrops like natural wood, rustic metal and stone. We have a bunch of different varieties to get your creative decorating juices flowing and they really are a great way to keep nature in your interior spaces all year long.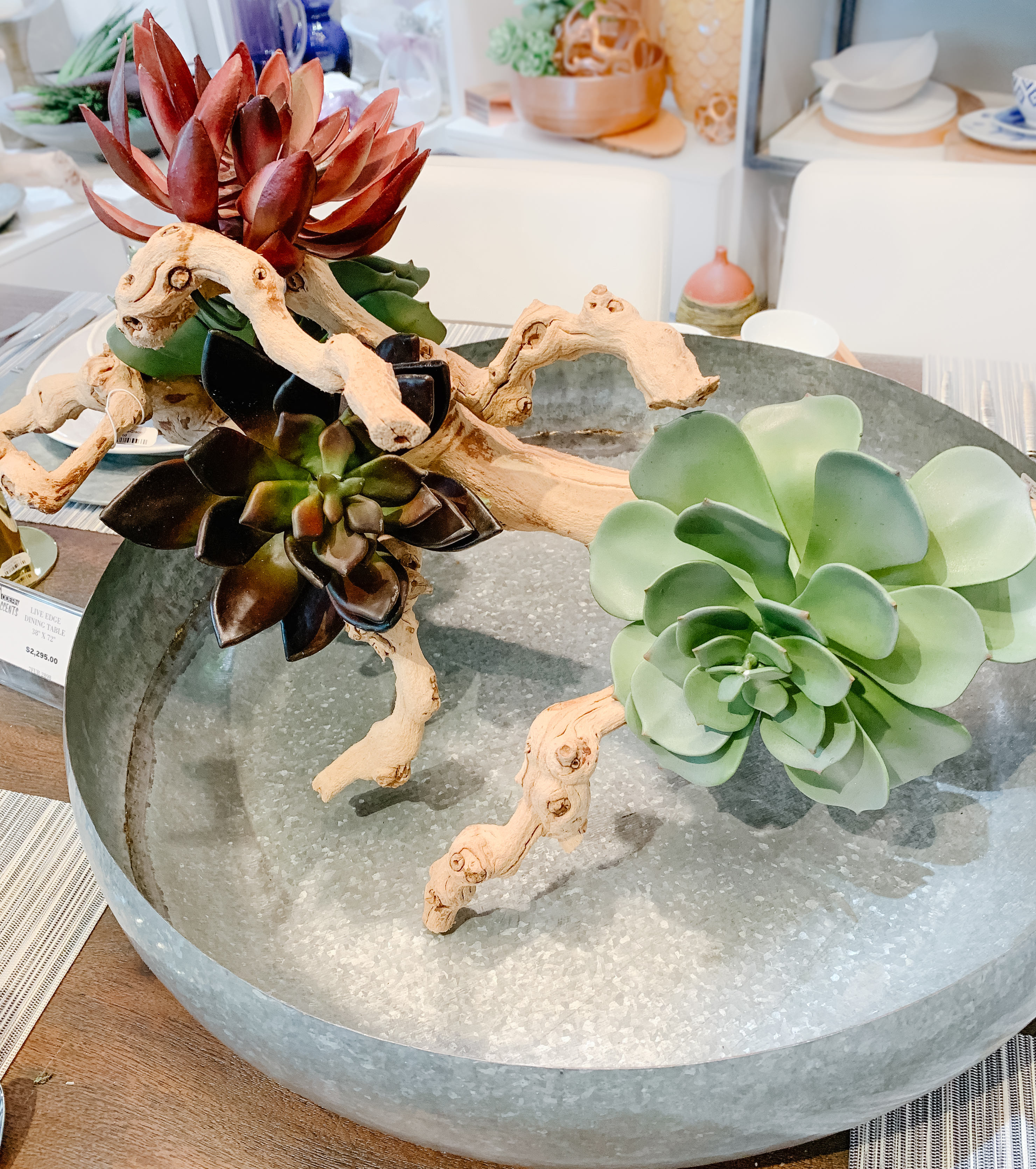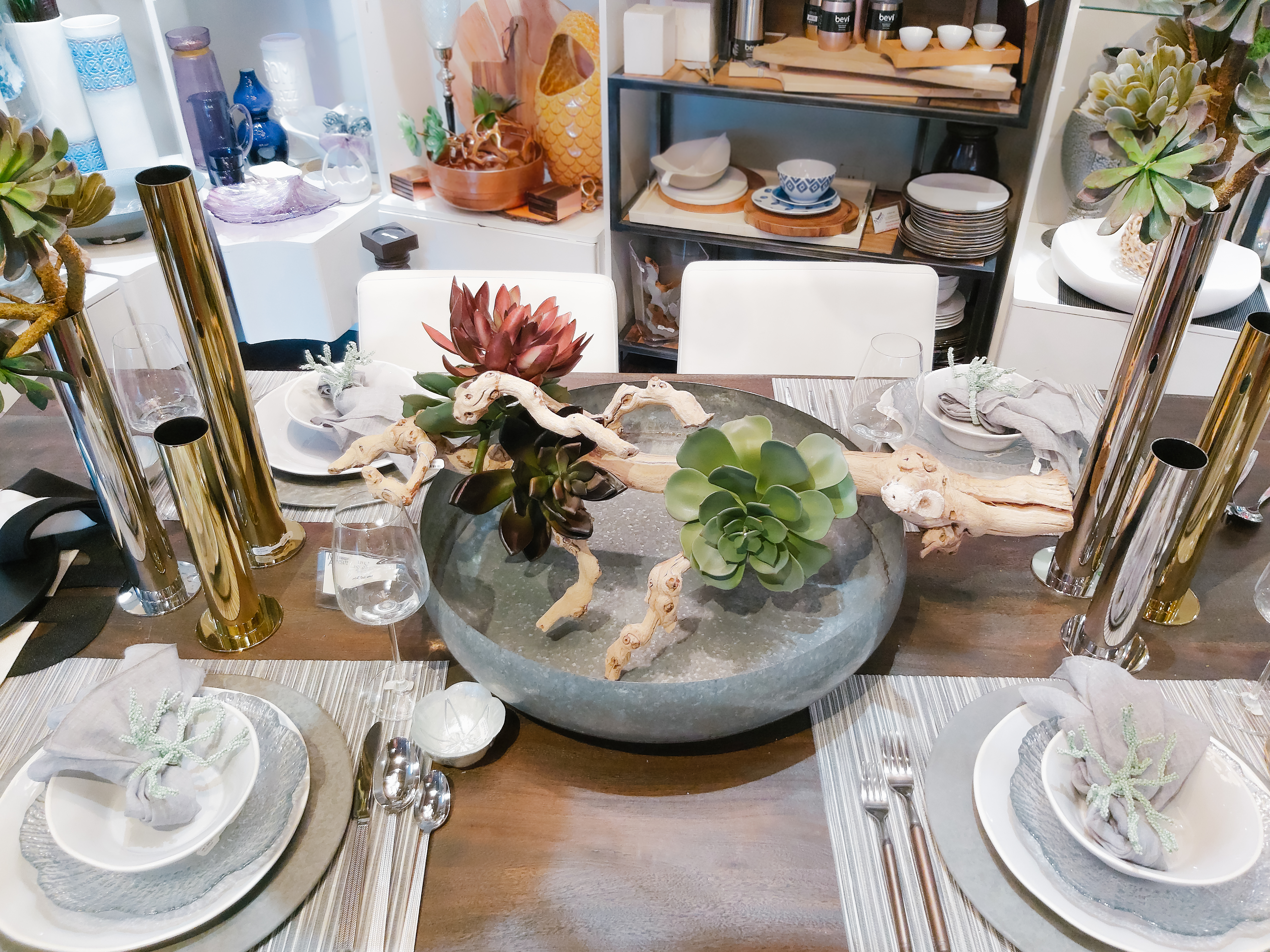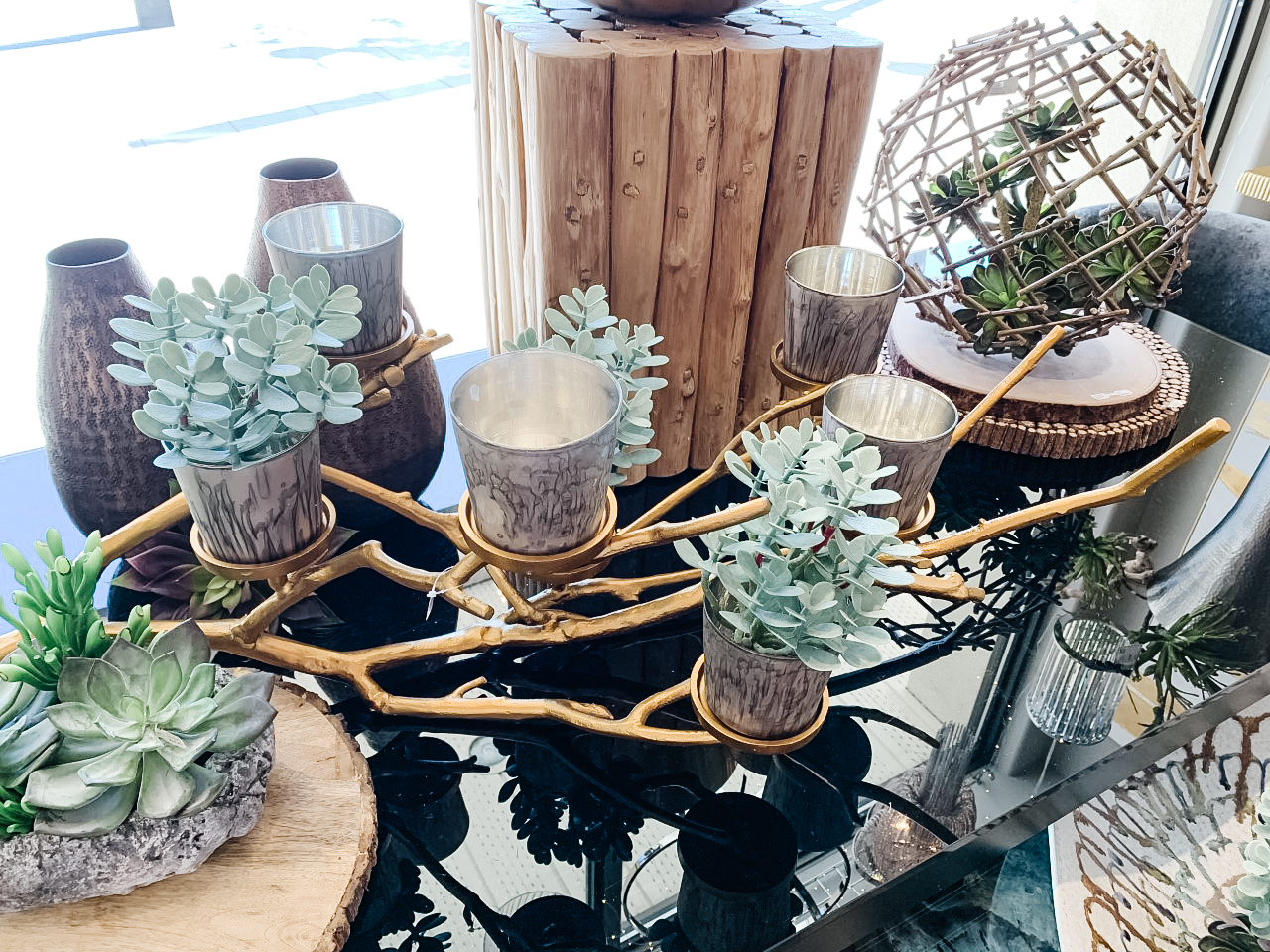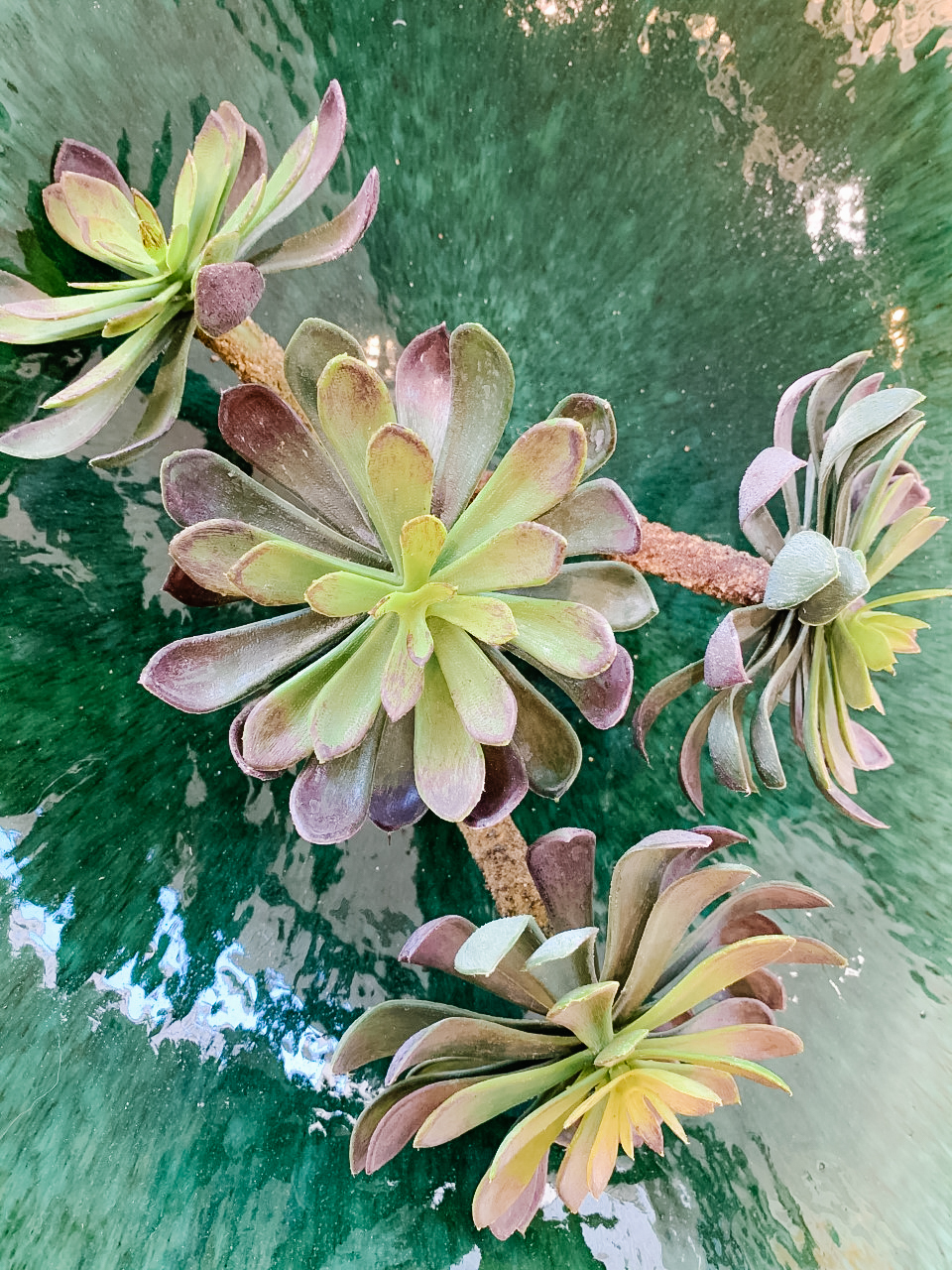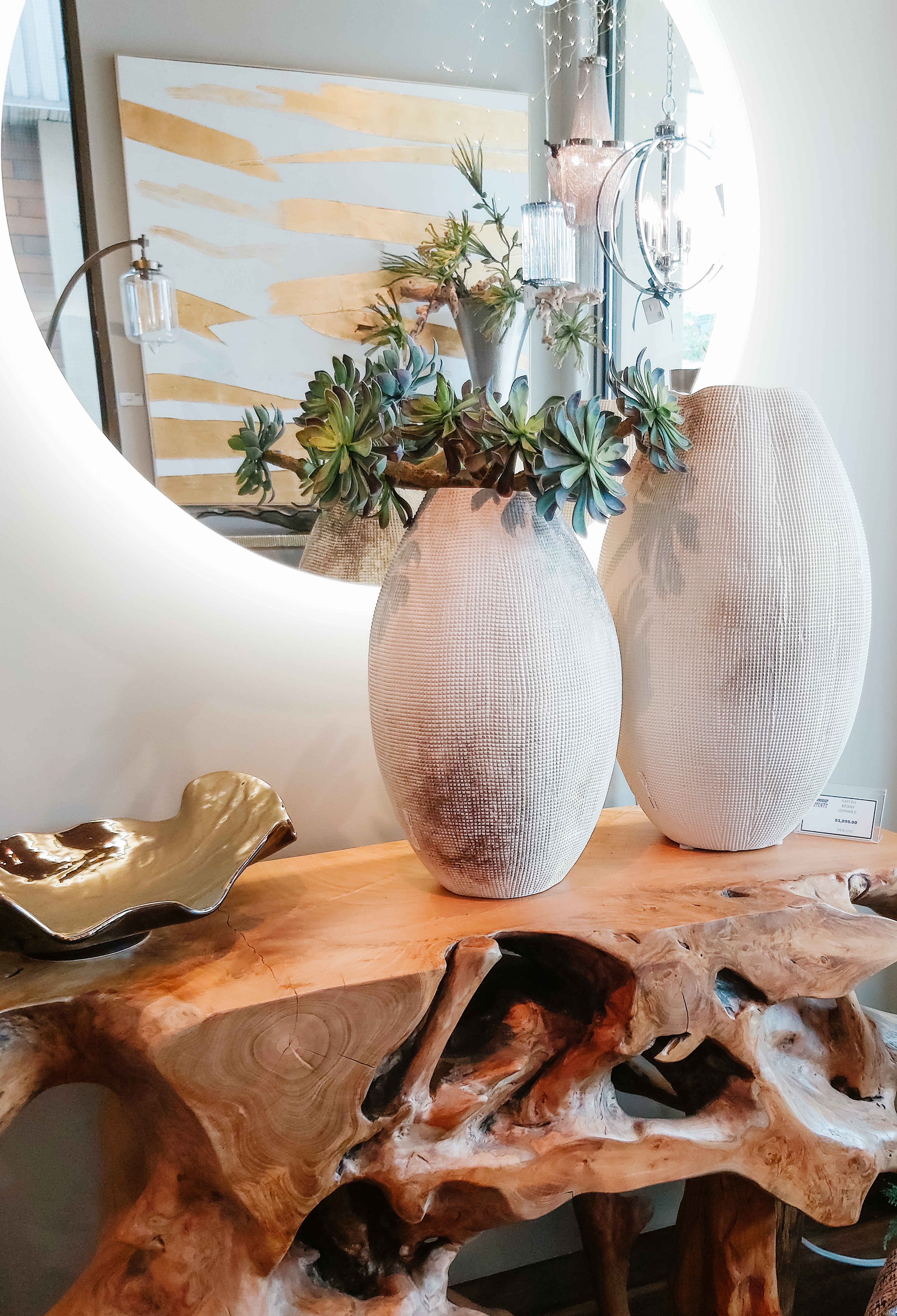 What modern accents are you waiting for? Stop in and we may have it and if not we may be able to source it for you.