Home for the Holidays
Relish in the goodness that the holidays at home can bring. Whether spending the holidays at home is your usual "love to do"  or a new tradition that has become the default for you this year we have some inspiration to make you really feel at home and merry to be there. Many of us spend a lot of time at this time of year picking out the perfect decorations and picking out the perfect outfits, or gifts for our loved ones, but have you thought about the perfect gift for your home. Something that will be part of the new traditions you are making this year and will last well into the new year and beyond? We have loved incorporating these favourite furniture and wall decor pieces into our holiday vignettes this year and we think you will love making them a home in your interiors too!
Seating from which to soak up the season…
Enjoy soaking up the holiday season on this luxurious sofa. It is the perfect neutral ivory fabric to pair with whatever holiday colours you have chosen and we love its eclectic style. A mid century modern silhouette meets classic tufting, meets modern glam with a sleek polished steel frame. She will fin in just fine in either a traditional or modern home. Oh and don't forget the sofa ornaments ie. the throw pillows!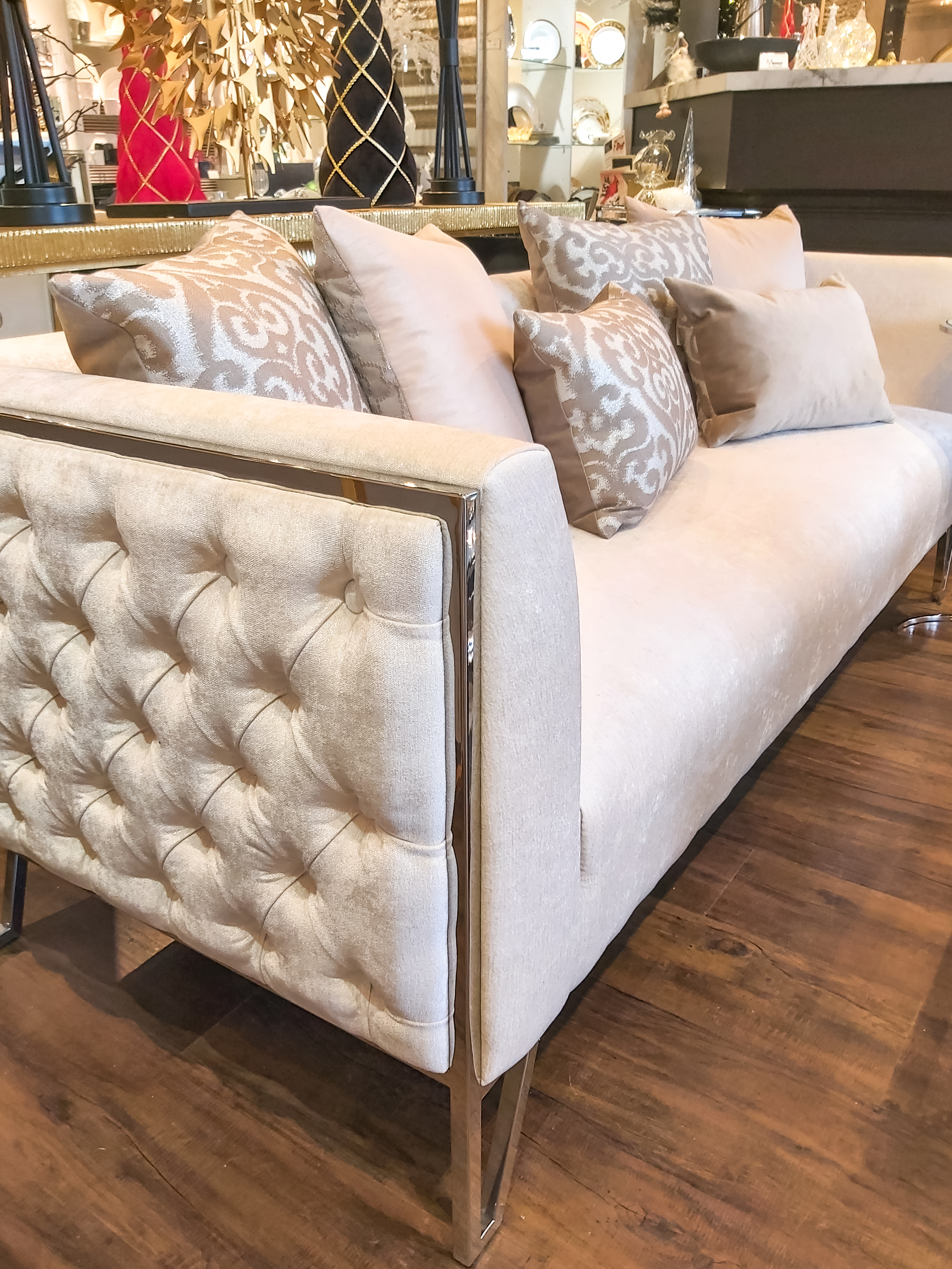 The polished steel gives you an opportunity to play with pairing it with other metal pieces including furniture and accent pieces like this amazing glass coffee table. We will look at more great table options a bit later.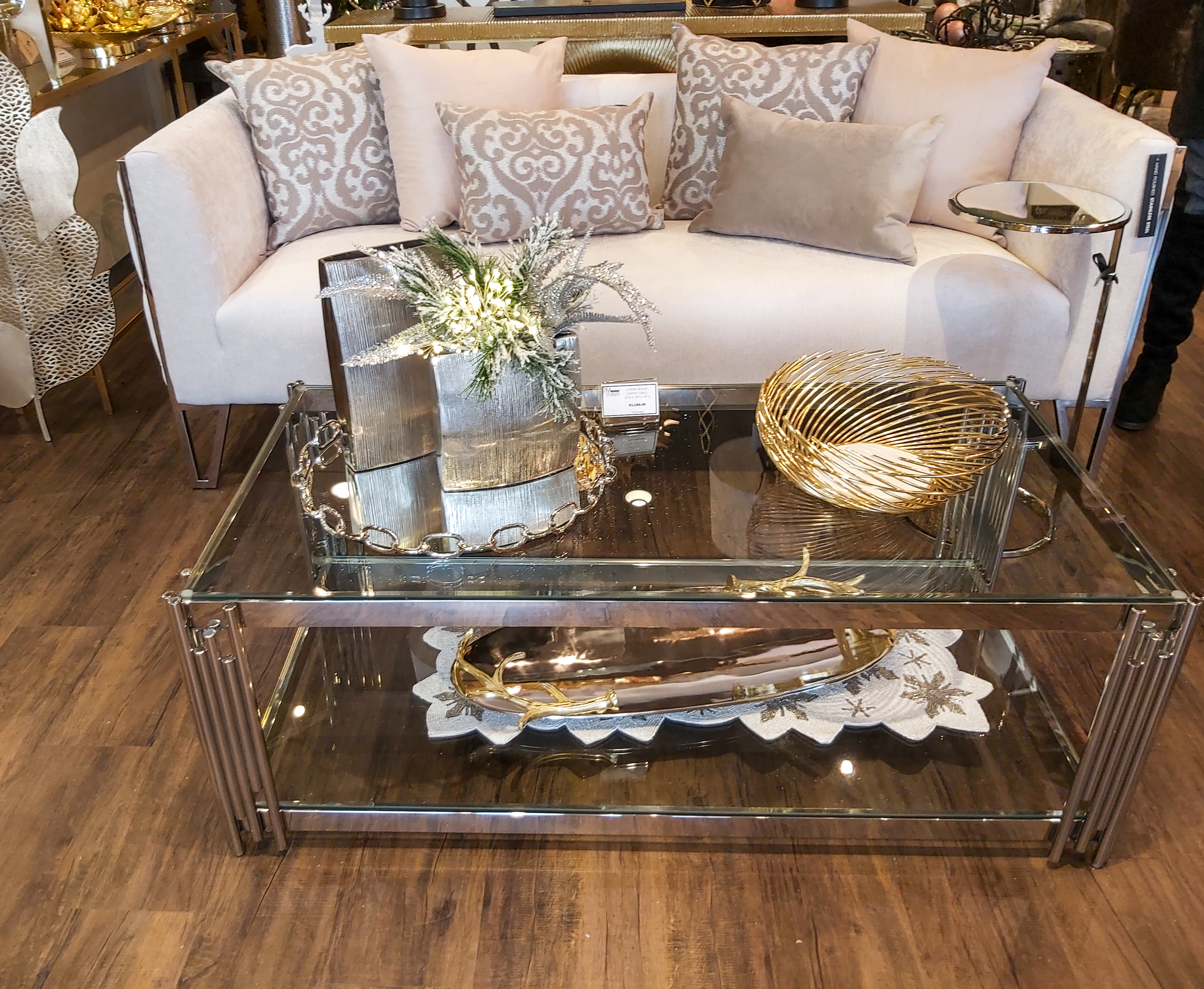 In the meantime we just have to share these chairs again that made Delores' favourite things list last blog, because they are just so amazingly beautiful. Blue was the colour of the year so let's at least celebrate something good that came out of 2020. We love that this blue is subtle and is just that right amount of colour and coolness to add to a room.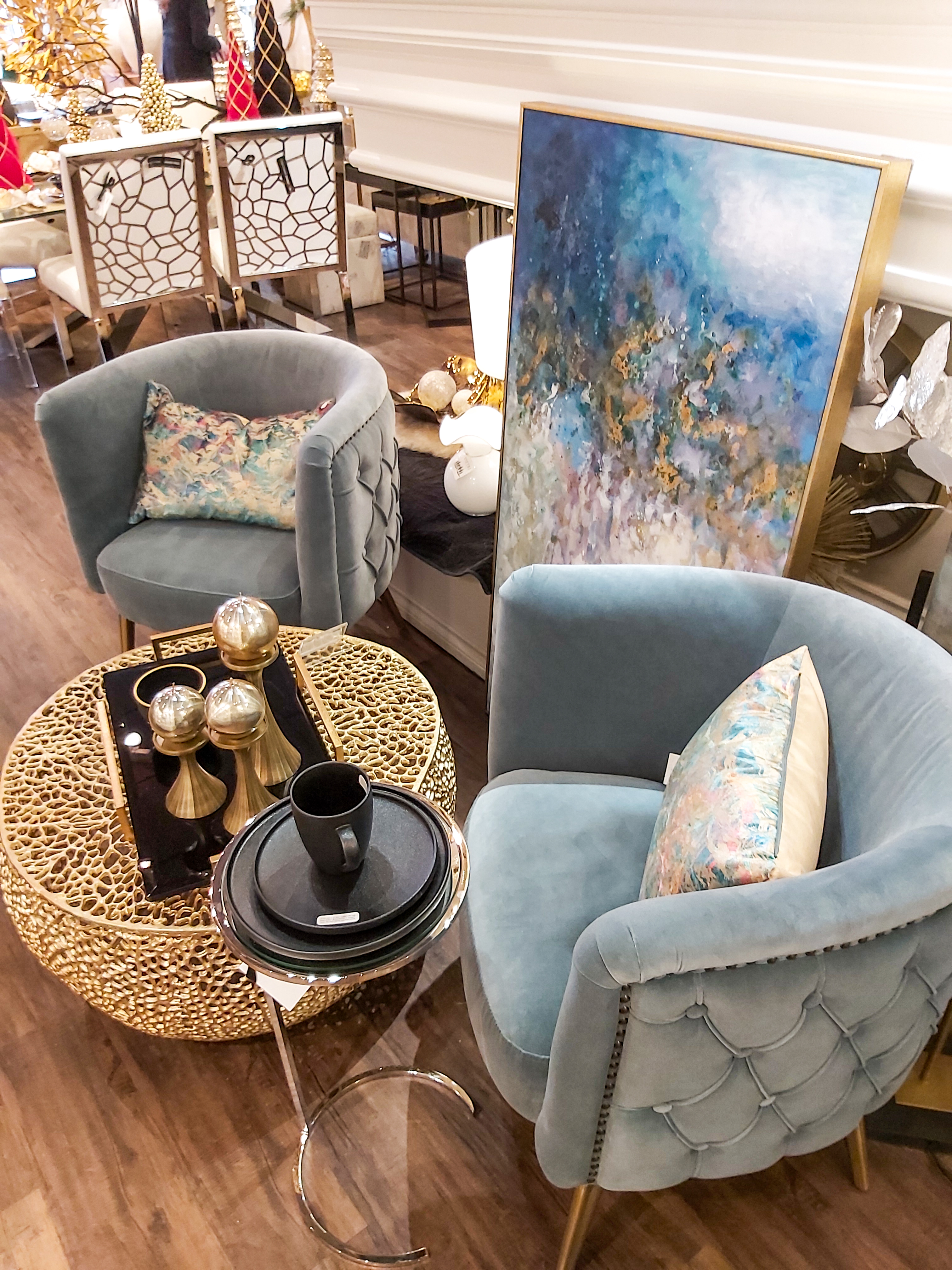 These are a favourite with their stainless cutout back detail. Wow will these look fabulous pulled up to your holiday spread. This same style is also available in bar and counter chairs and is also available in other metal and fabric combinations including black velvet and gold if that is more your style.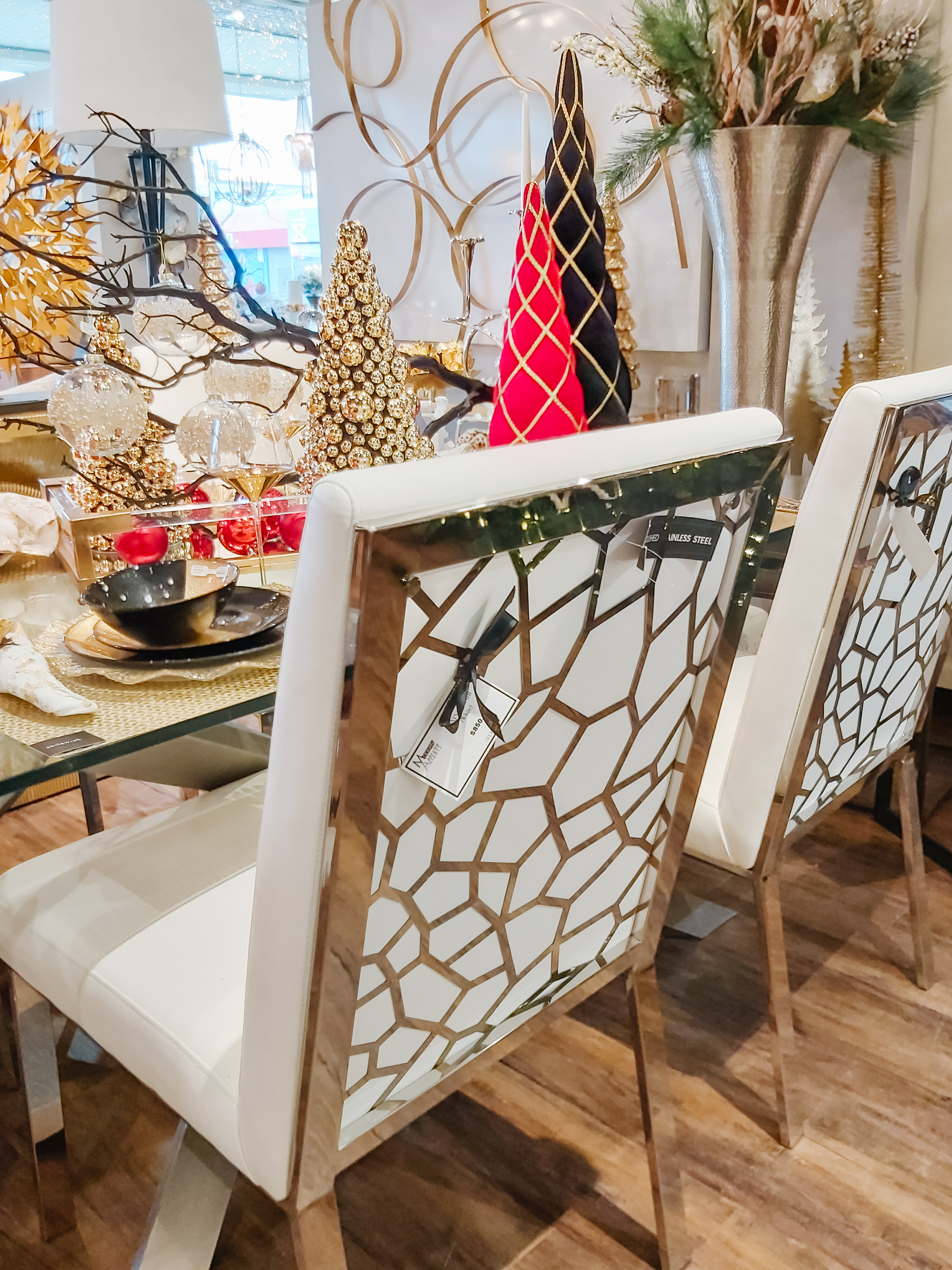 Speaking of holiday spreads. Here is another amazing dining room chair option below in charcoal velvet. Even if your Christmas dinner is smaller and more intimate this year, make it both comfortable and stylish.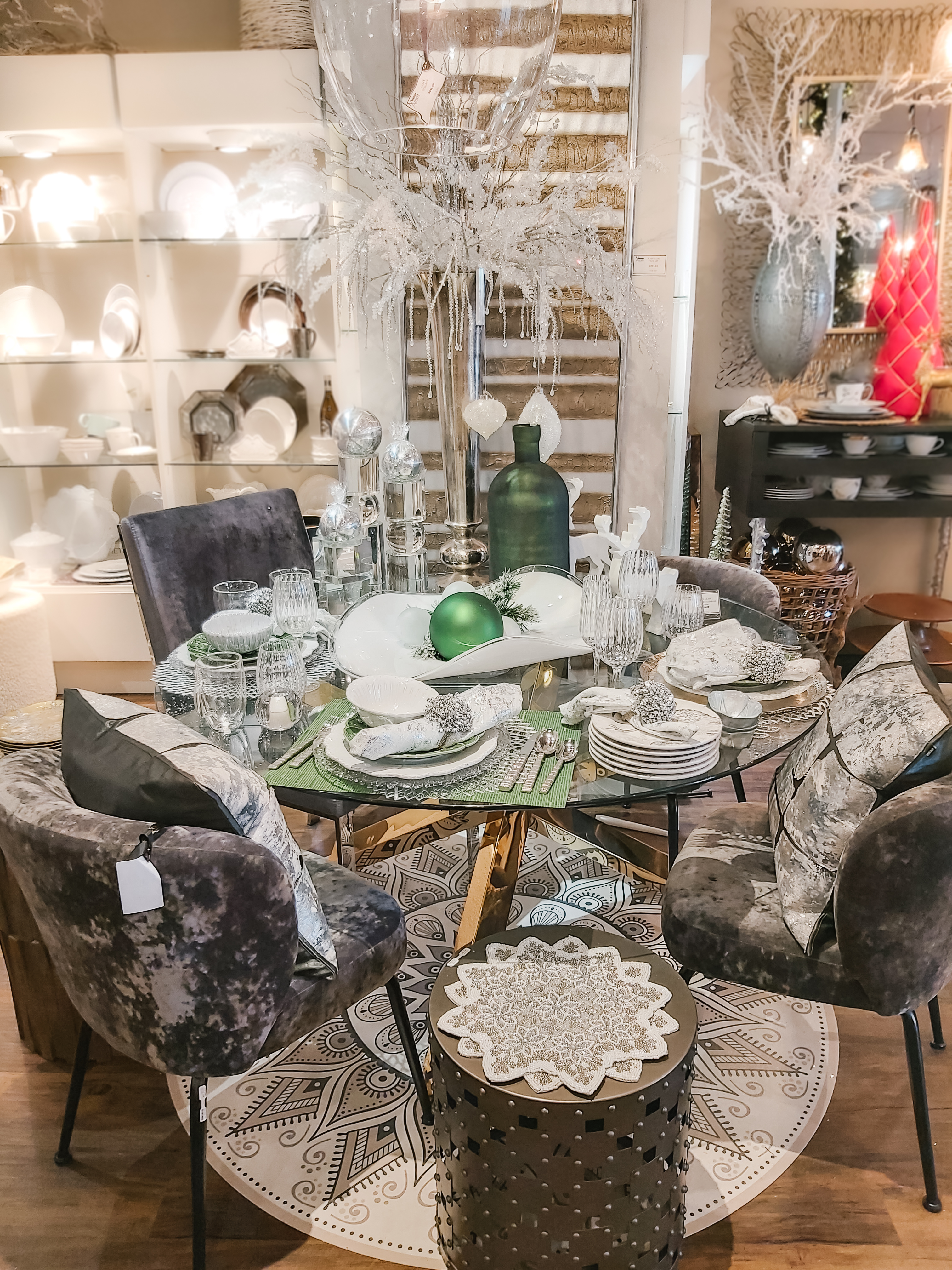 Here is a non-tradional look for the holidays that one might not initially think of, but these beautifully feminine dining chairs in black with a pink floral pattern really can look spectacular and what a great way to embrace a new tradition for your home.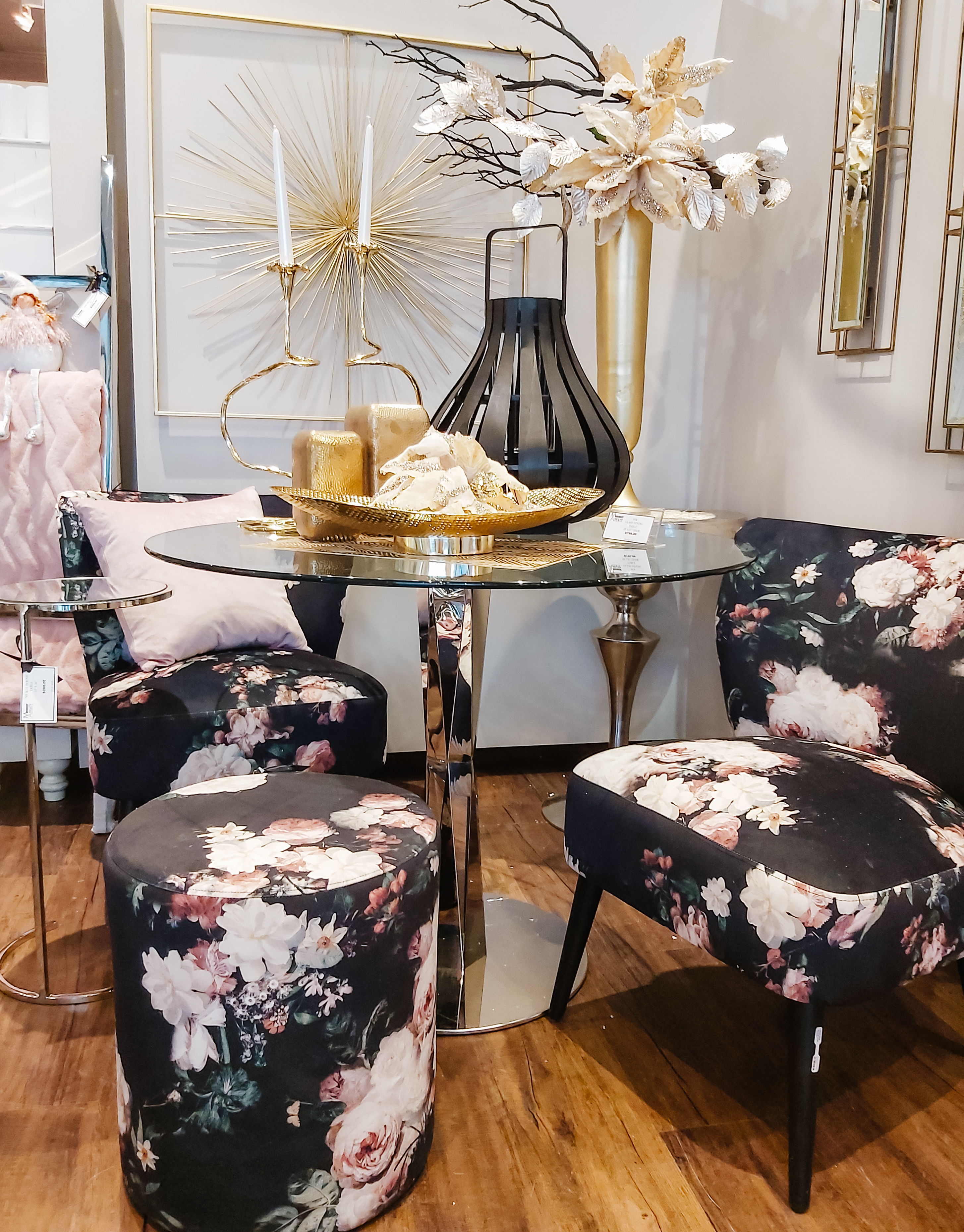 T'is the season for tables
Over the holidays you need a place to display those decorations and Christmas florals and of course an elegant surface to serve up your favourite cocktails and appetizers is a must too. Also let us not forget the main course. We have some great options for dining tables too.
All of these coffee table options won't disappoint. Silver or gold this Christmas?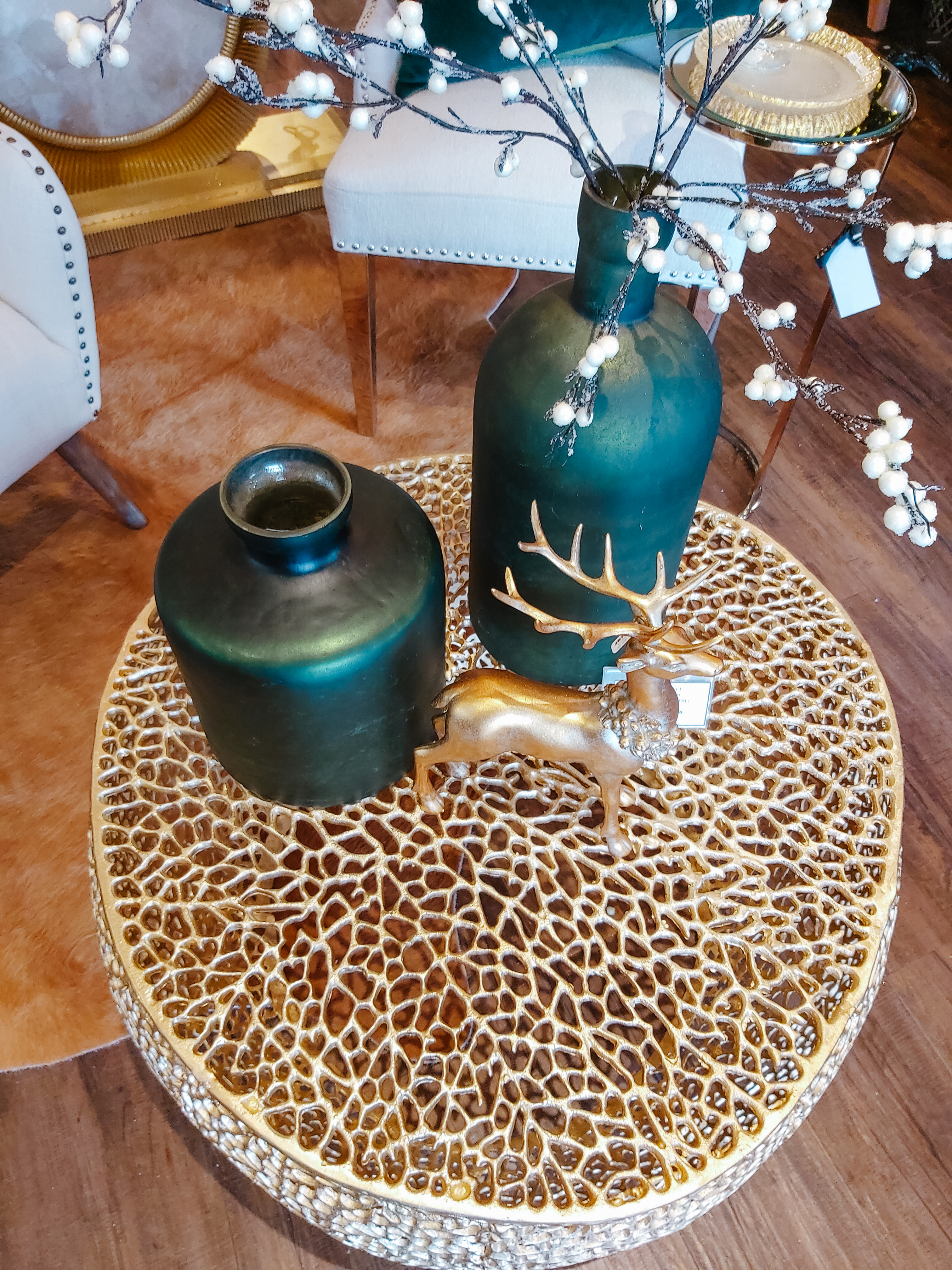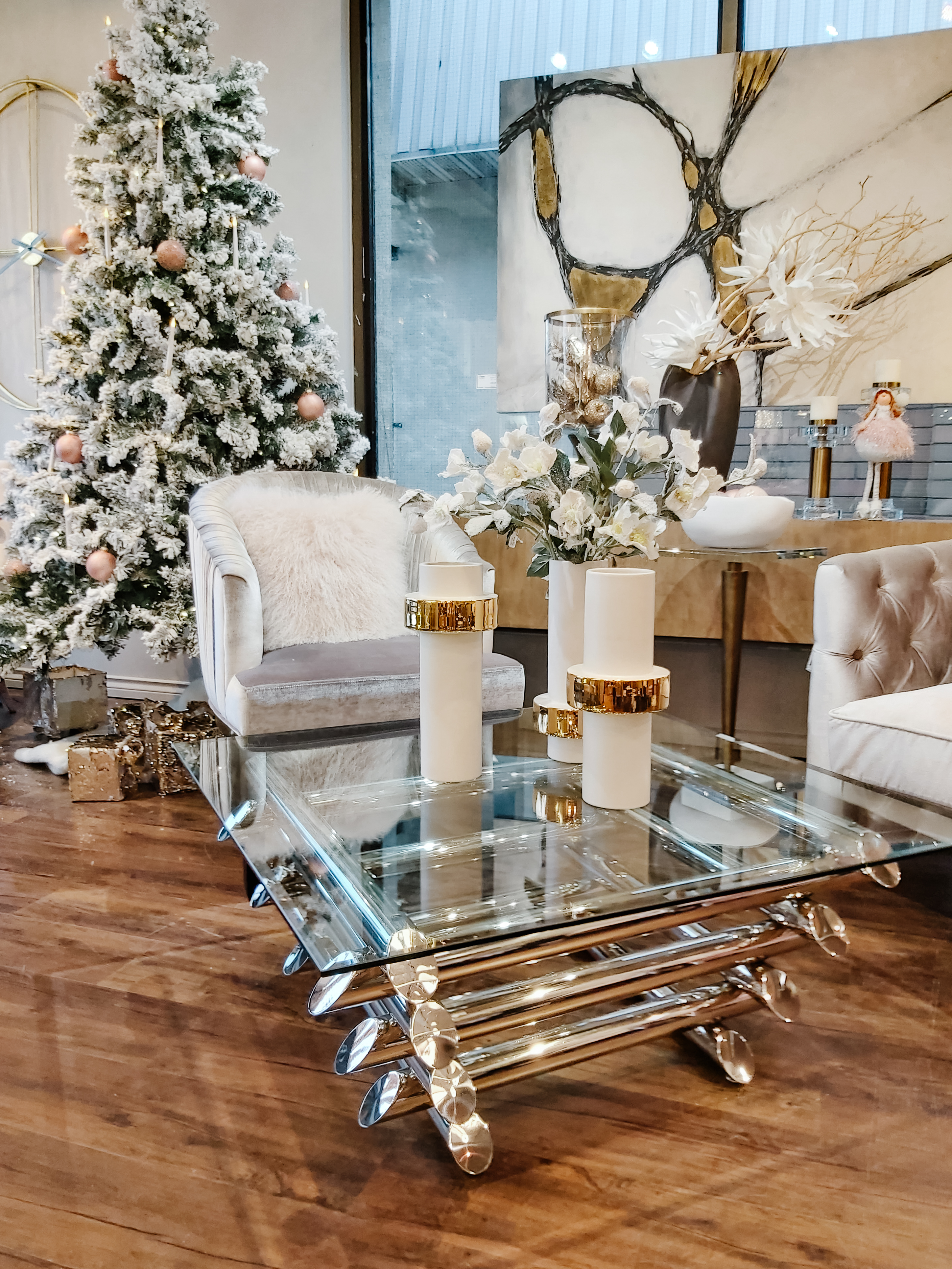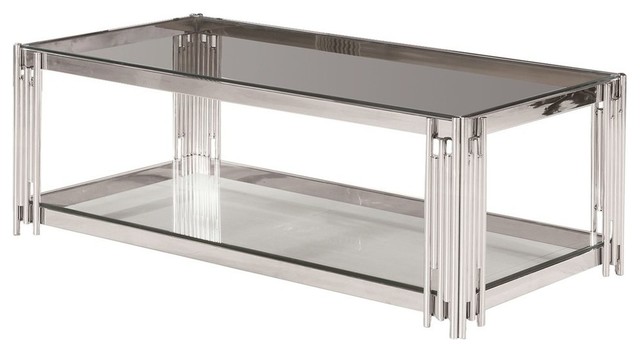 Before we move onto the main course we just have to highlight this small side/cocktail table. Gift this one with your favourite wine and wine glass,  a mug and hot cocoa, or if Santa sits here, milk and cookies perhaps?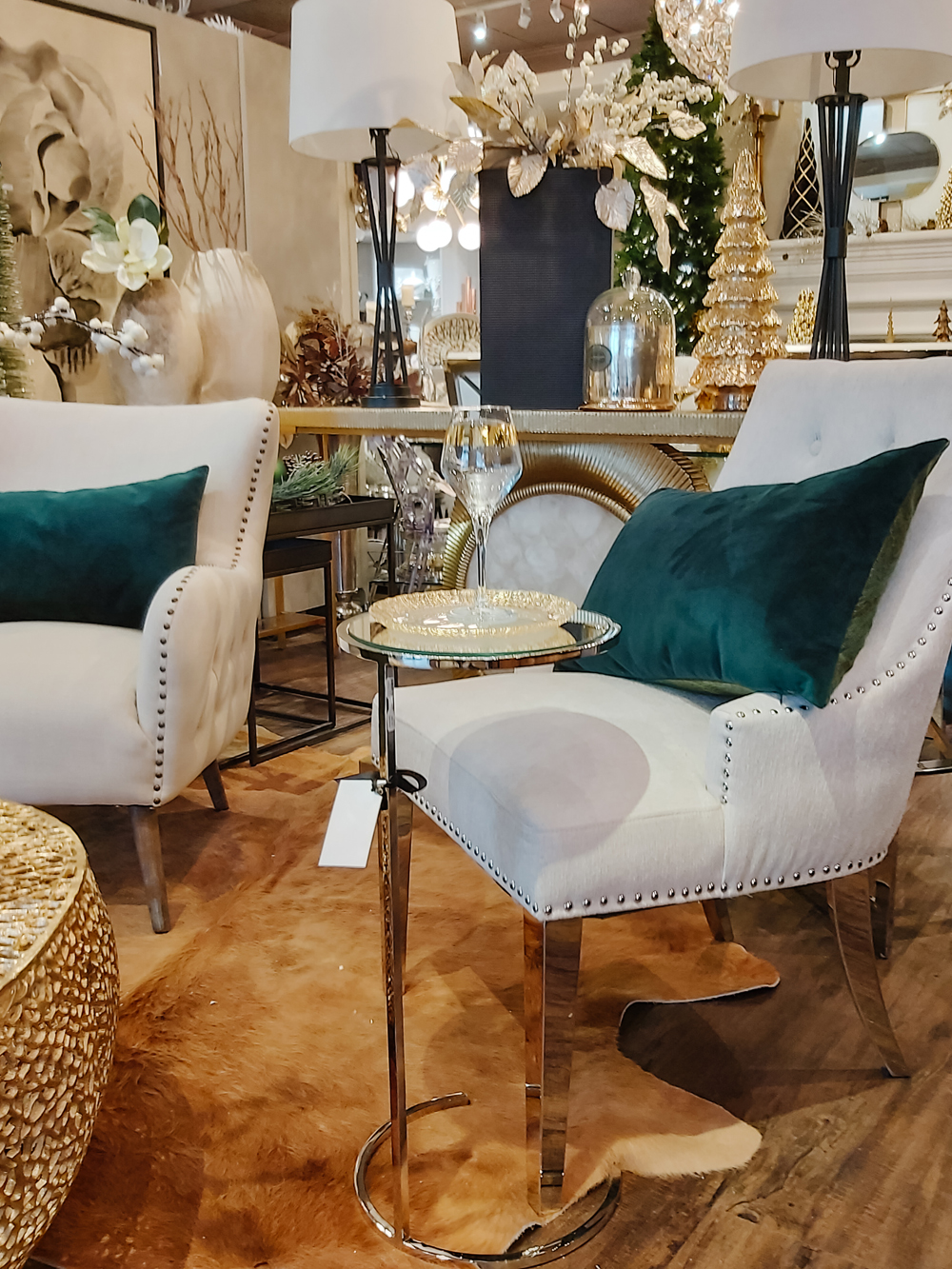 We spend a lot of time highlighting tabletop decor and tablesettings, but we want to give some credit to the beautiful tables we have available here too. Look forward to gathering again and invest in a feel good live edge table that celebrates the beauty of natural wood as well as the contemporary sheen of stainless steel.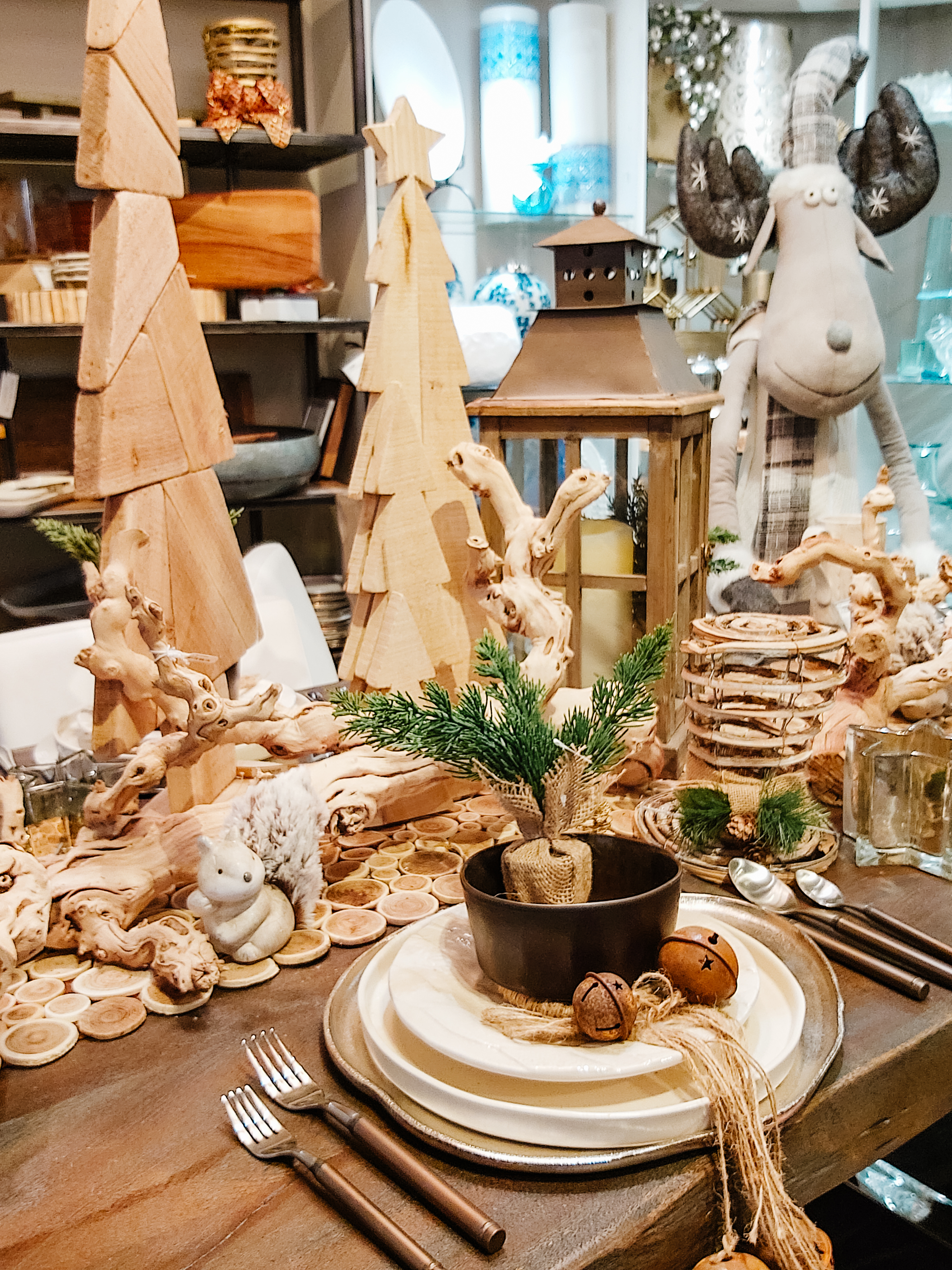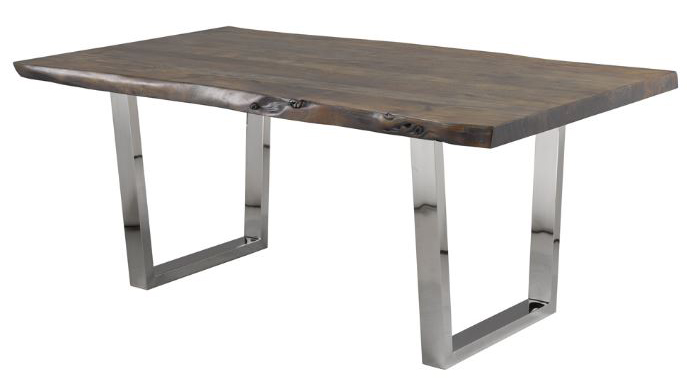 You might also decide you prefer the elegance and sophistication of a glass dining table and during a season of lights and sparkle the glass will only enhance the magic and reflect the light.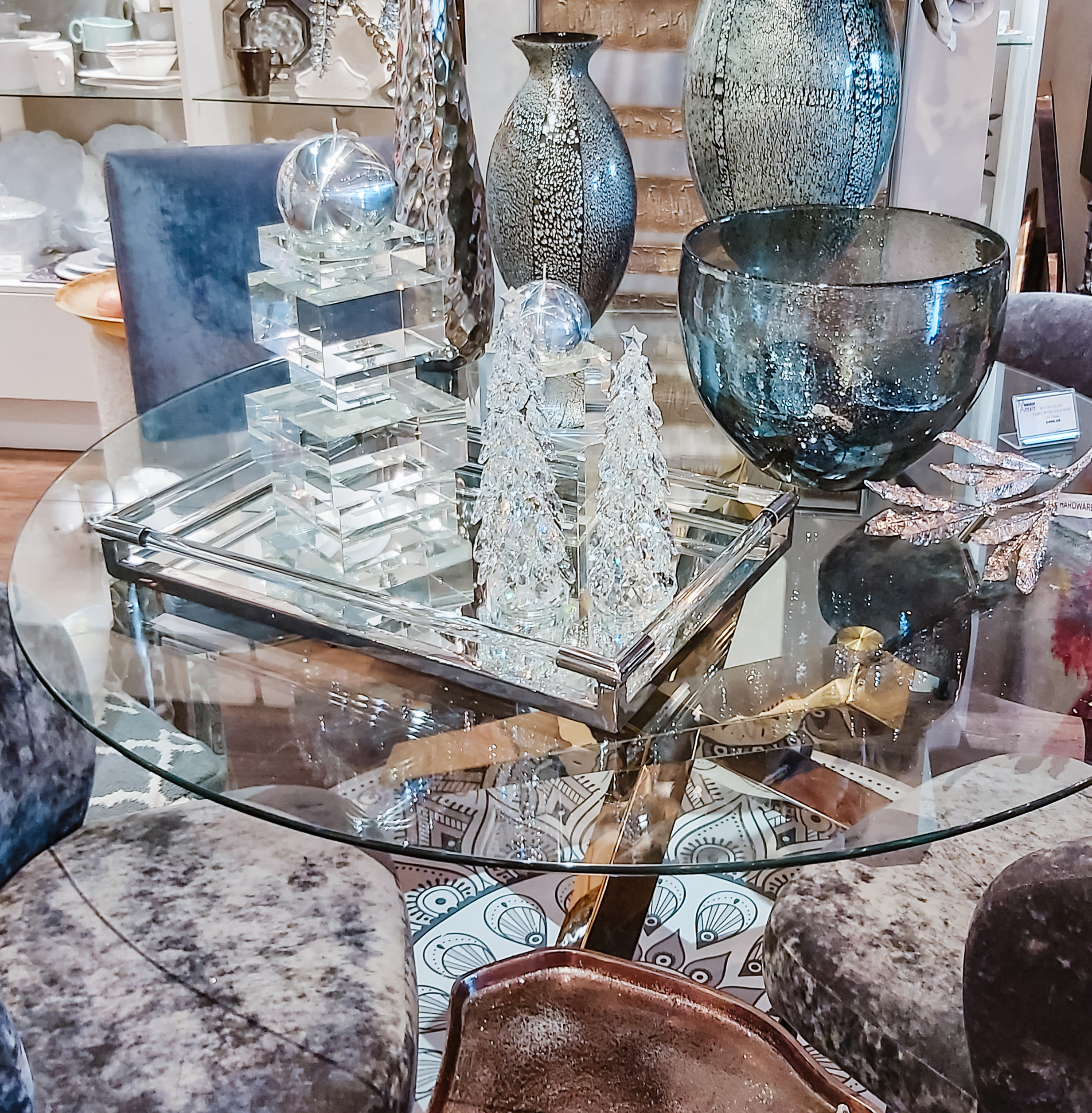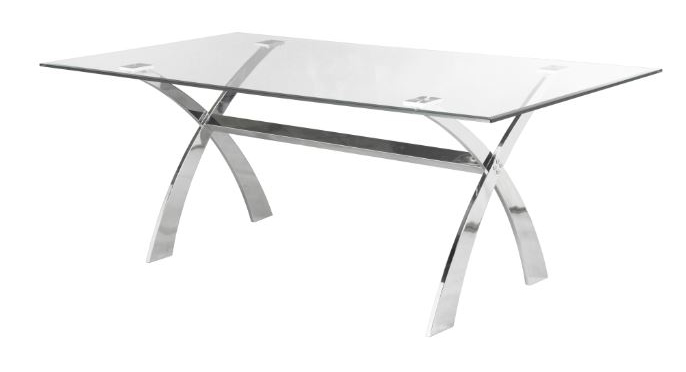 Deck your Walls
Embellish your walls with something new and refreshing. This gift for your home keeps on giving, especially when all the decorations and tree comes down. Do you recall that feeling from previous years when everything looks bare when the holiday decor is put away? Some of these statement wall features and mirrors will lessen that feeling this year.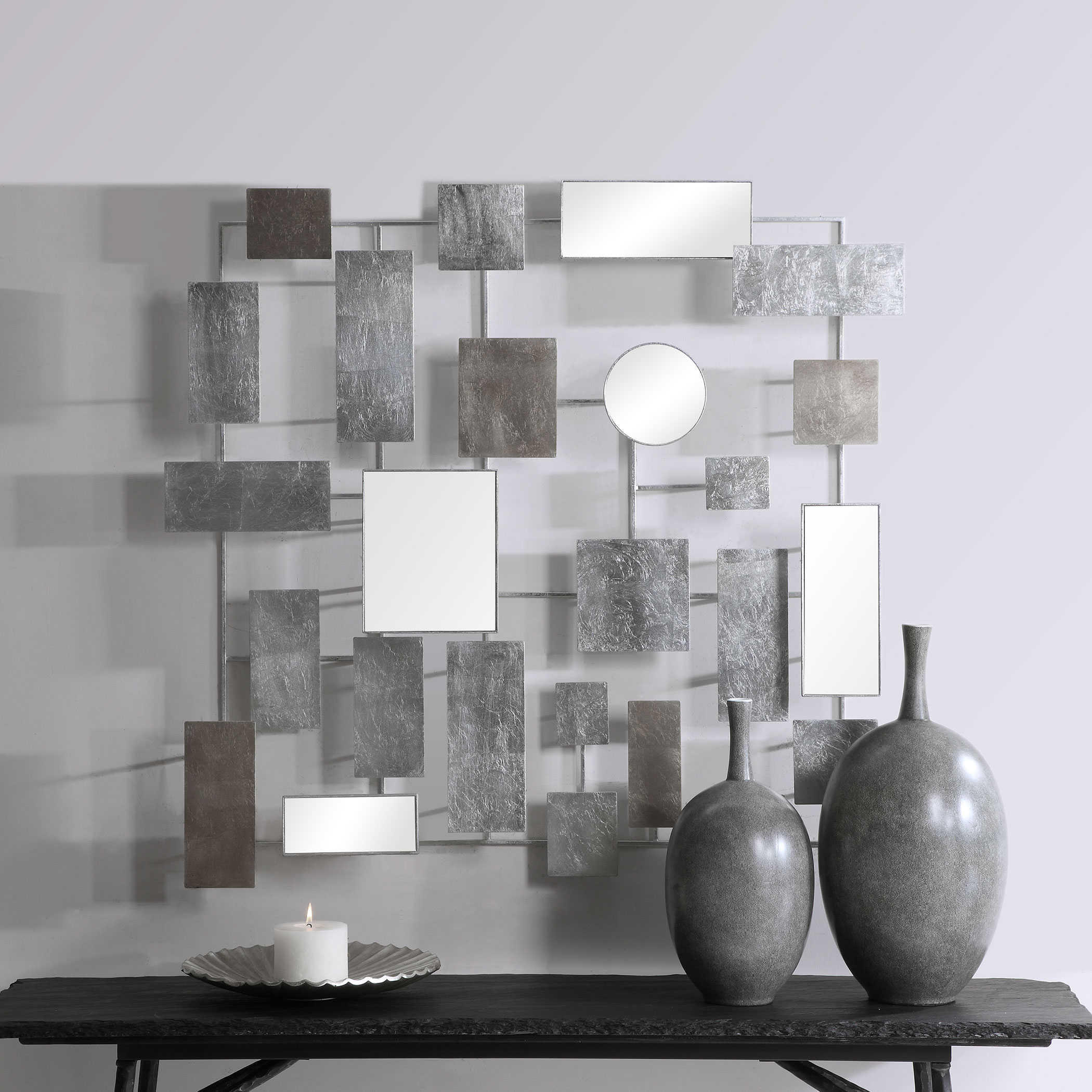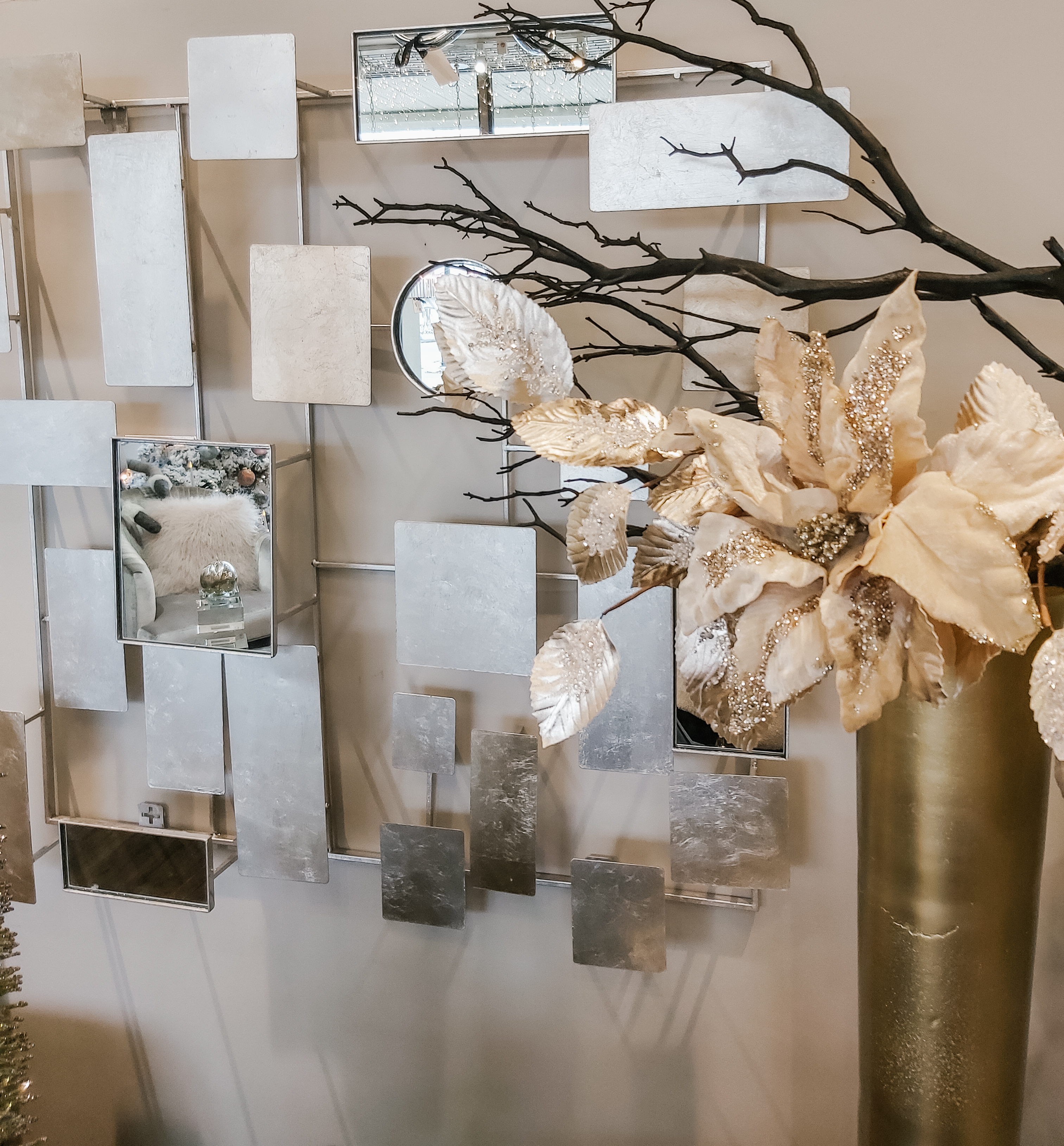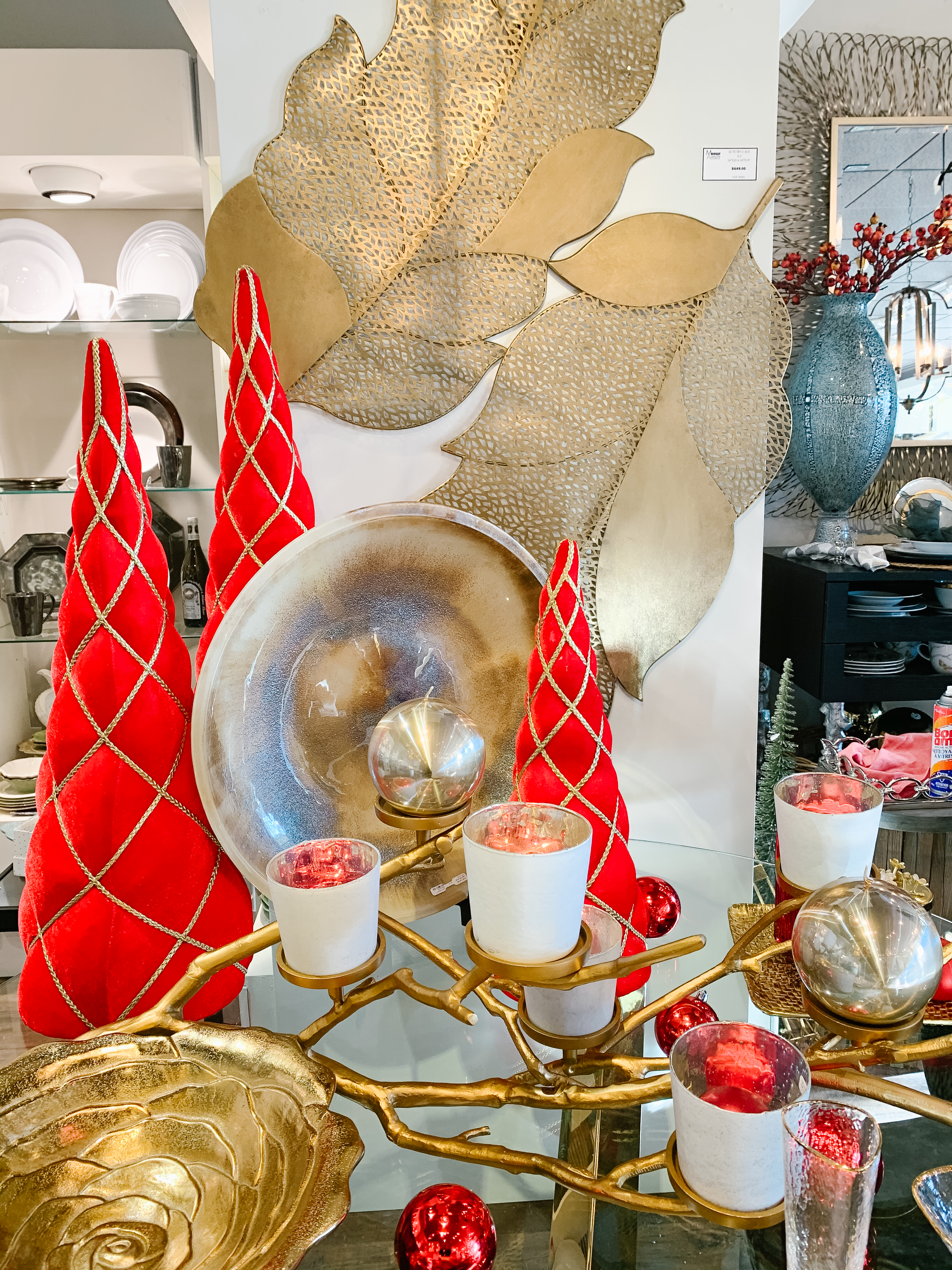 This gorgeous mirror is actually backlit and will add an amazing ambiance to your holiday. A  little extra light in the winter is always welcome!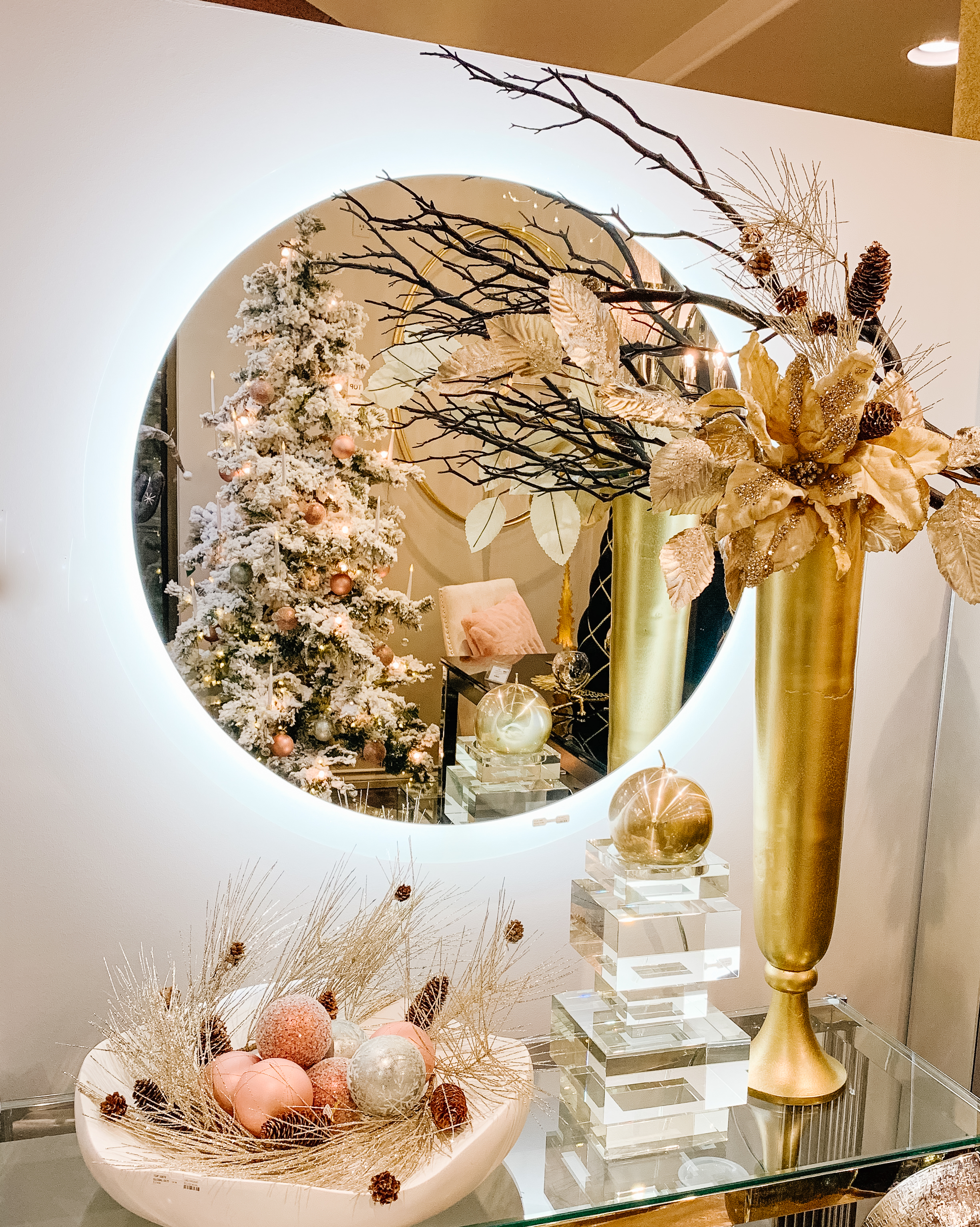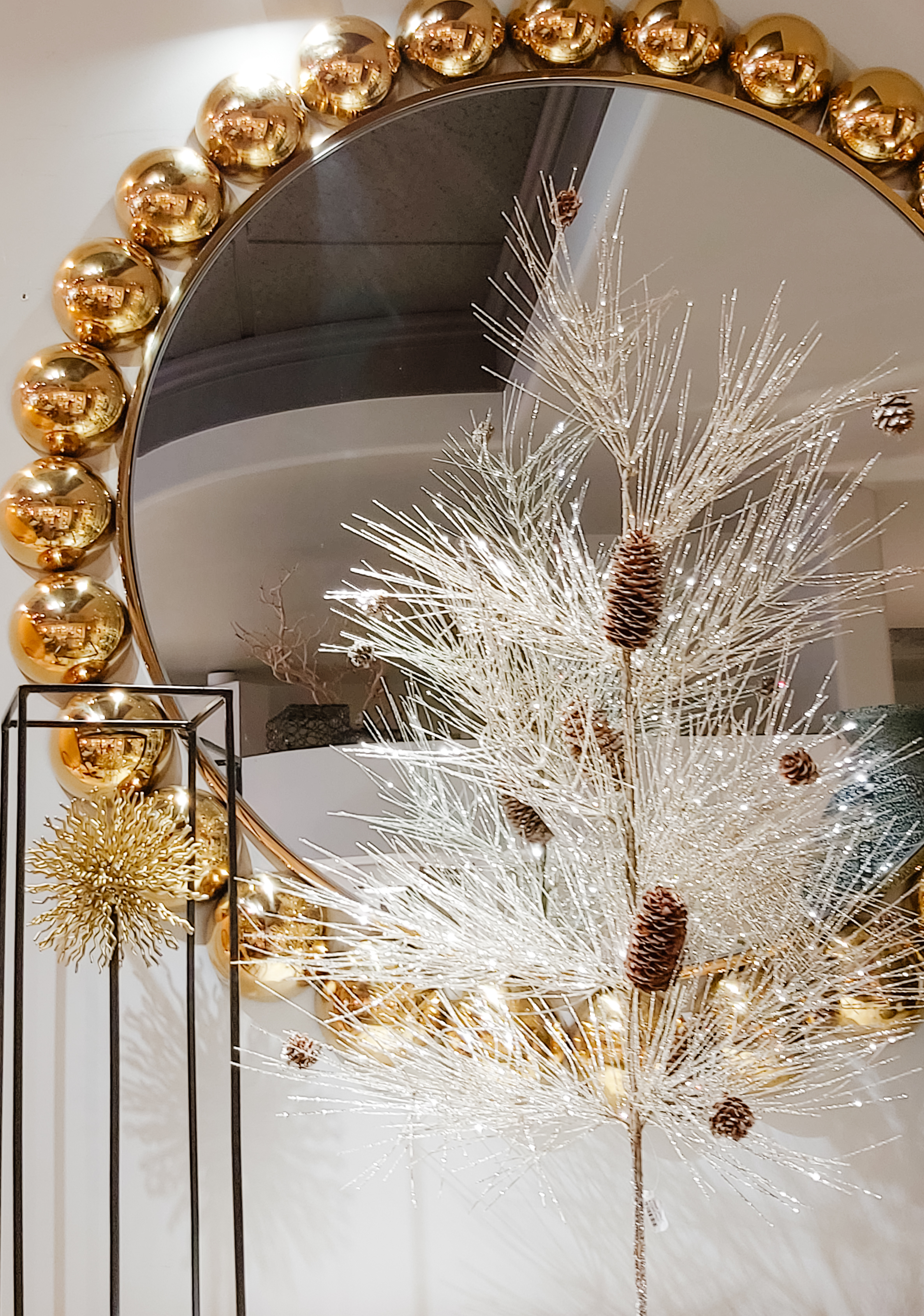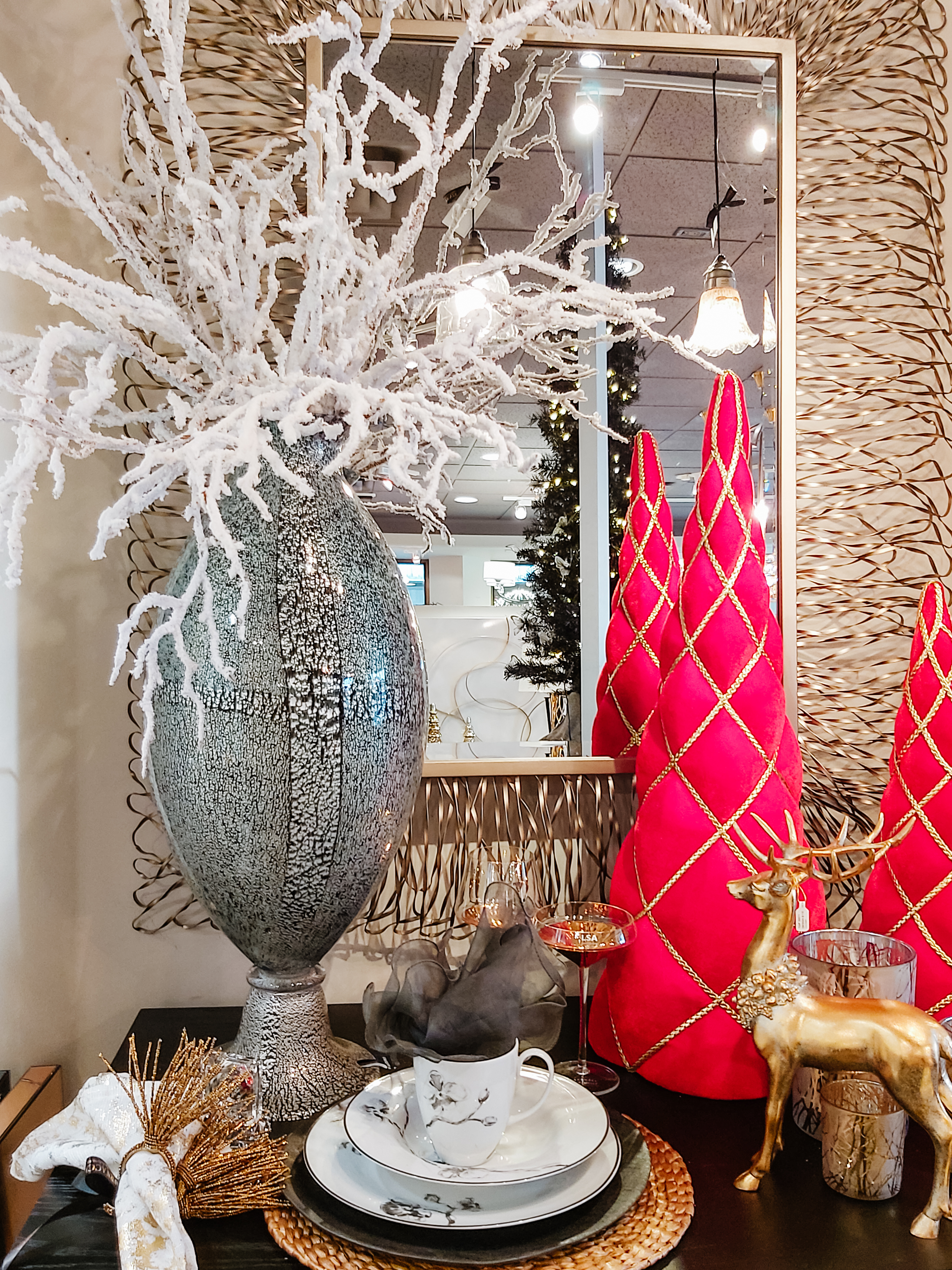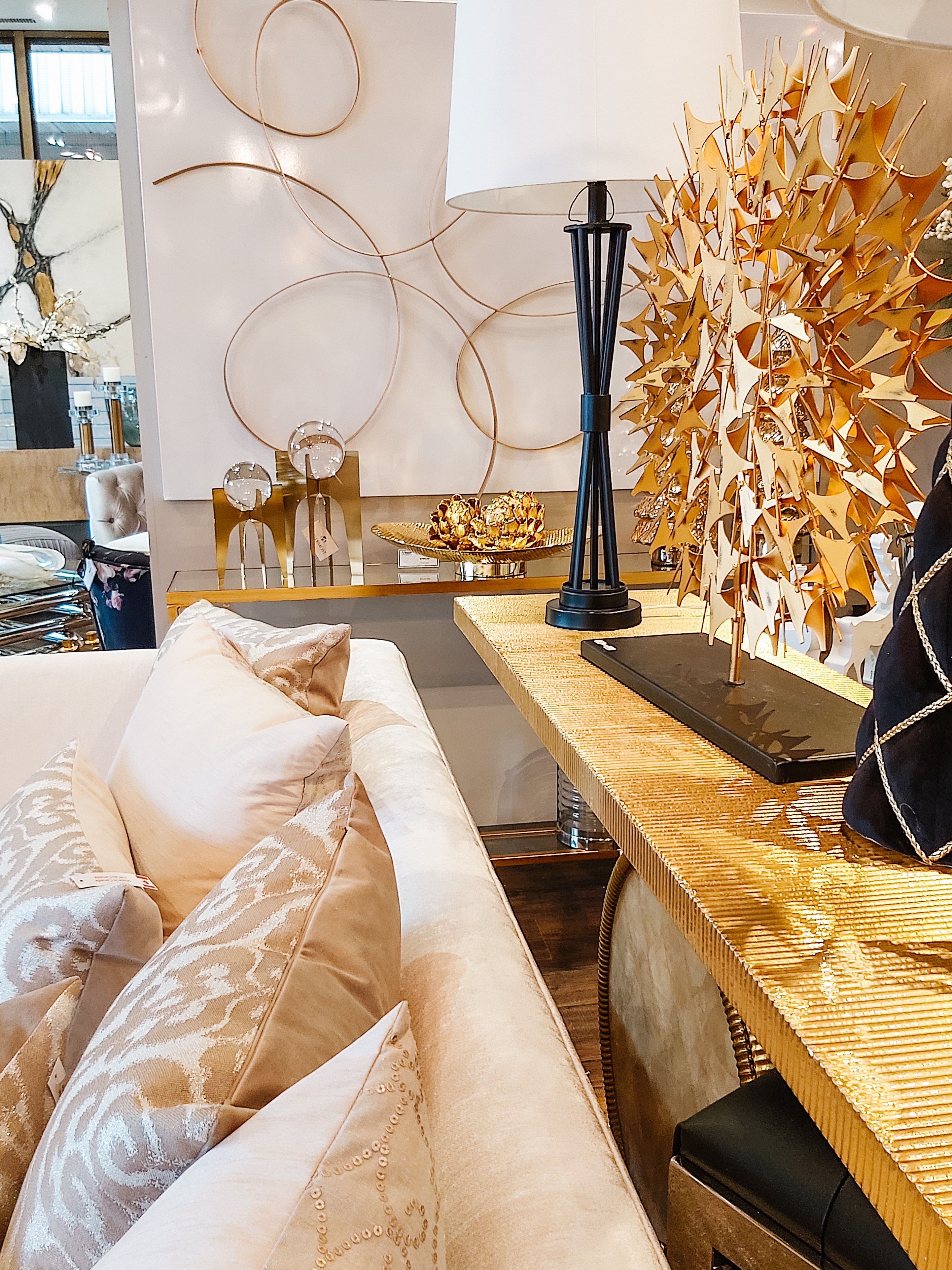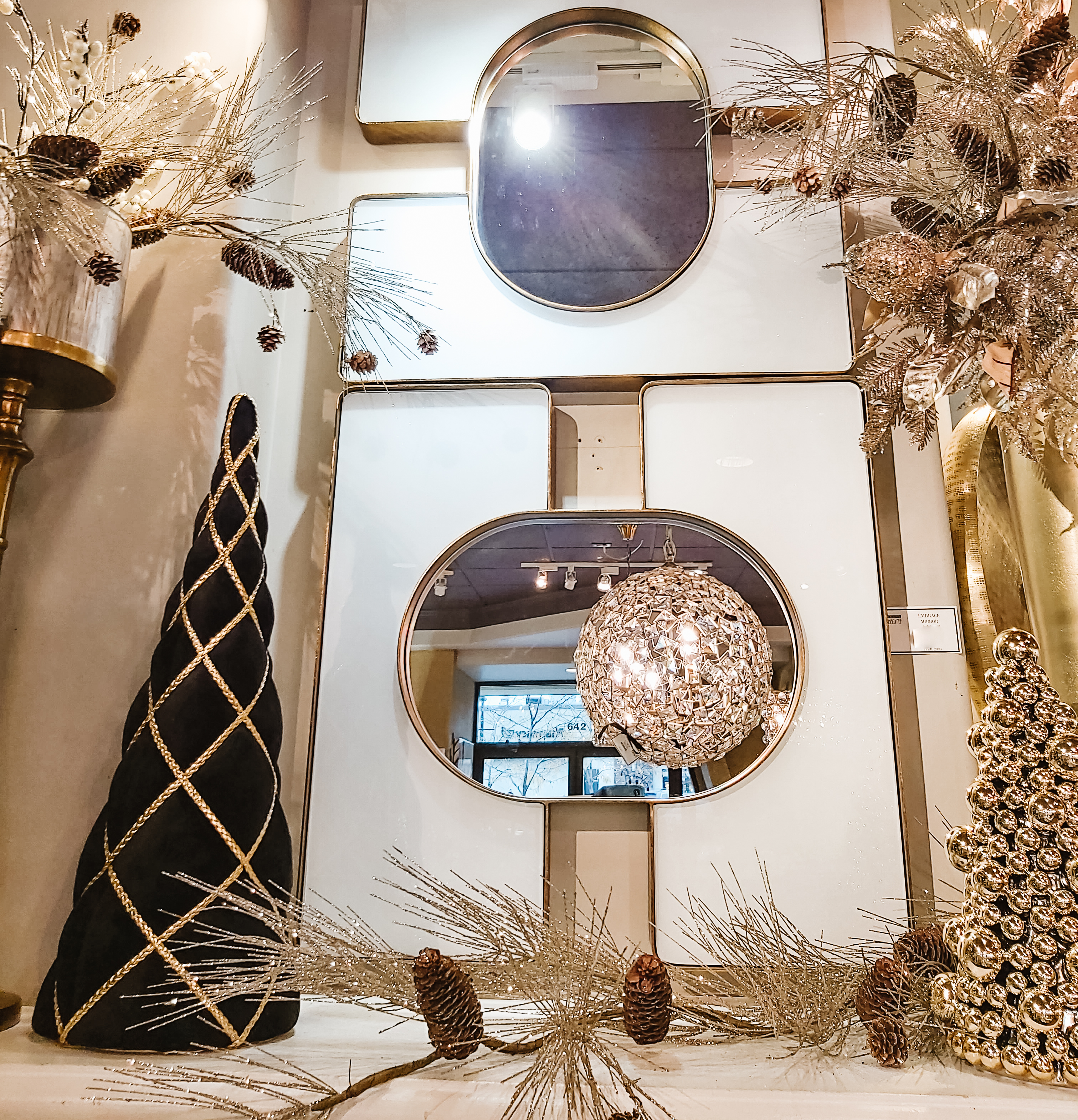 This is just a sampling of some of the home furnishing and wall decor pieces we have in store. We wish you a safe and happy holiday season and hope some of our ideas will leave you saying "There is no place like home for the holidays!"