If These Walls Could Talk
We have just finished a fabulous trip to the World Market in Las Vegas seeking out the latest in home decor trends and we couldn't wait to share some of them with you. If you have ever wondered what the walls in Vegas would say if they could talk, we have a few answers for you here. Well truthfully we don't exactly know what all of them would say (maybe a good thing), but the walls within the booths at #LVMkt2020 were speaking loud and clear that wall features are trending and that pulling together some creative elements on your walls can really transform a space for the better.
Paintings and traditional mirrors continue to be a great way to accessorize your walls, but the options and looks available for your walls are now endless. You will see here that each of these wall features tell a different story and express a unique style.
Here's Looking At You
In these mirrored wall scenarios it isn't your own reflection that you will be looking at. It will be the dramatic impact that these multiple mirrors create in their shape and design. This isn't that full ceiling to floor mirror panelling that you may remember from the 70s and 80s. These looks have so much more character and yes there are hints of that 70s vibe in some of these looks, but with a new modern twist that can only mean that these walls are having a party to bring in the new decade.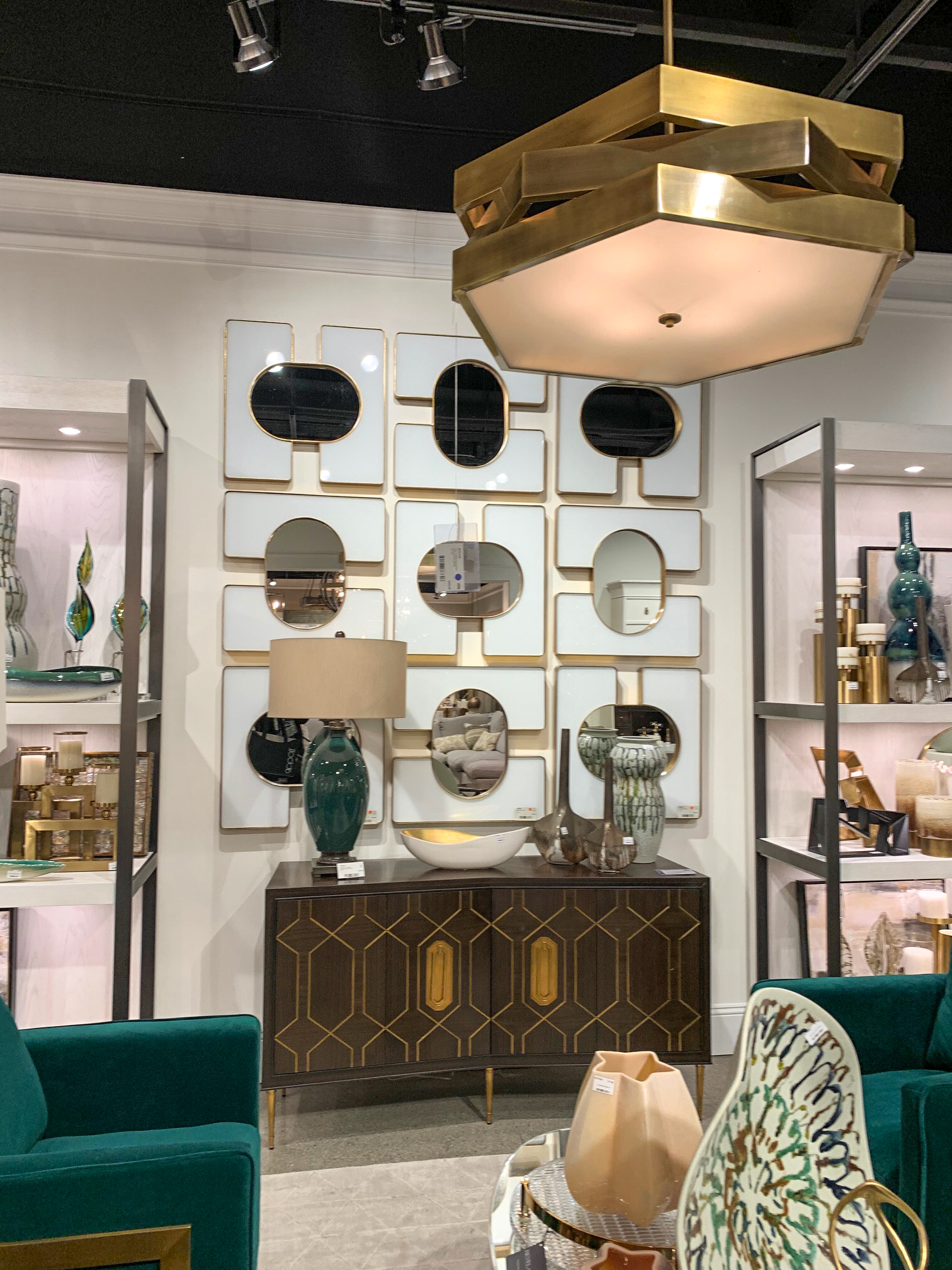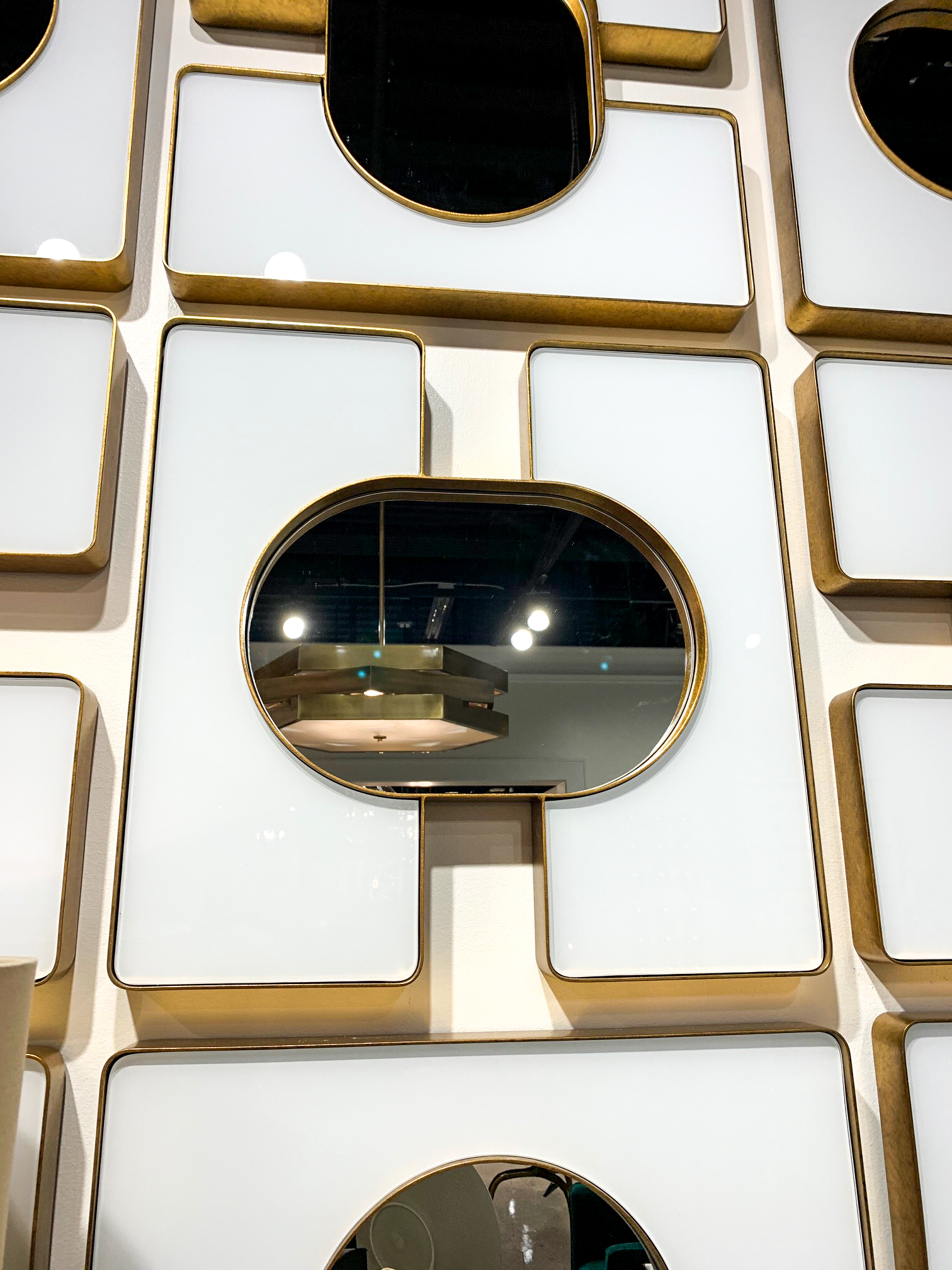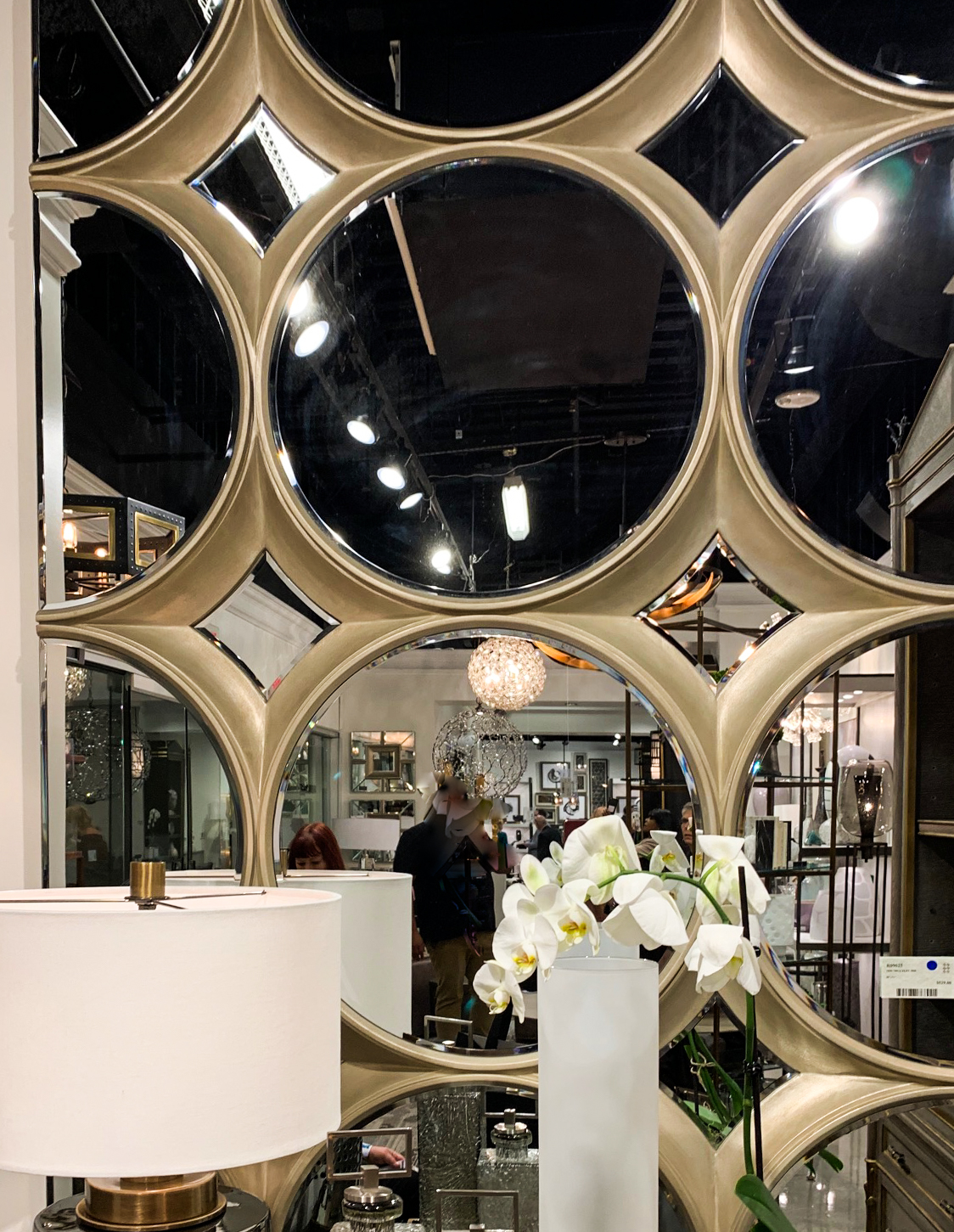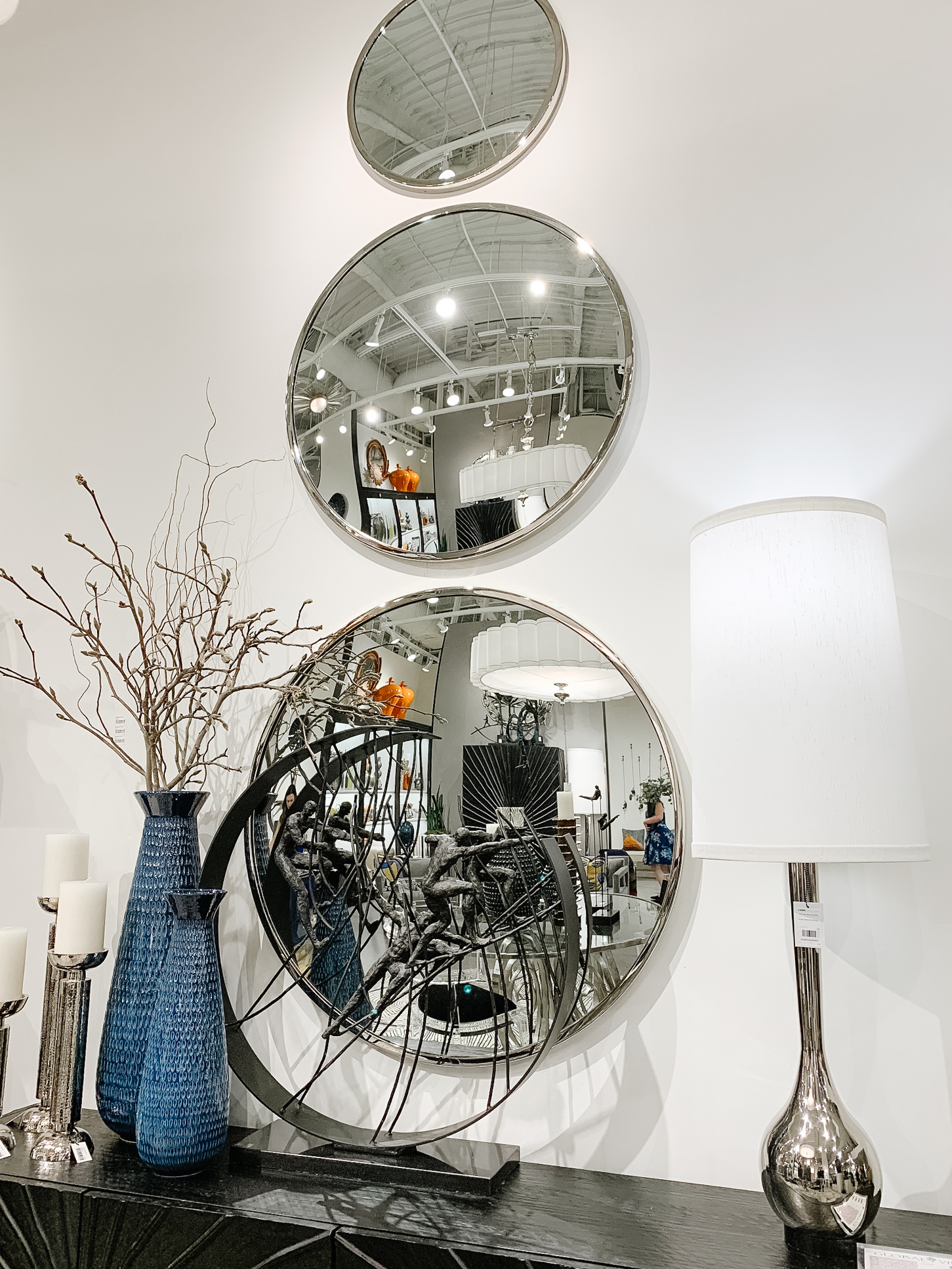 These beveled edge mirrors have a surprise for you when you take a closer look. They are adorned with beautiful twig-like accents in silver. This idea of decor being inspired by nature is really popular this year and you will see motifs from nature featured again in other wall treatments here. The benefit of a feature like this is that the designer or even artist in you can arrange them as you desire, using as many as you want depending on your space and the impact you want to make. Also consider the light that these will bring to a space and even the effect that the other colours and elements in the same space will create when they are reflected in these mirrors.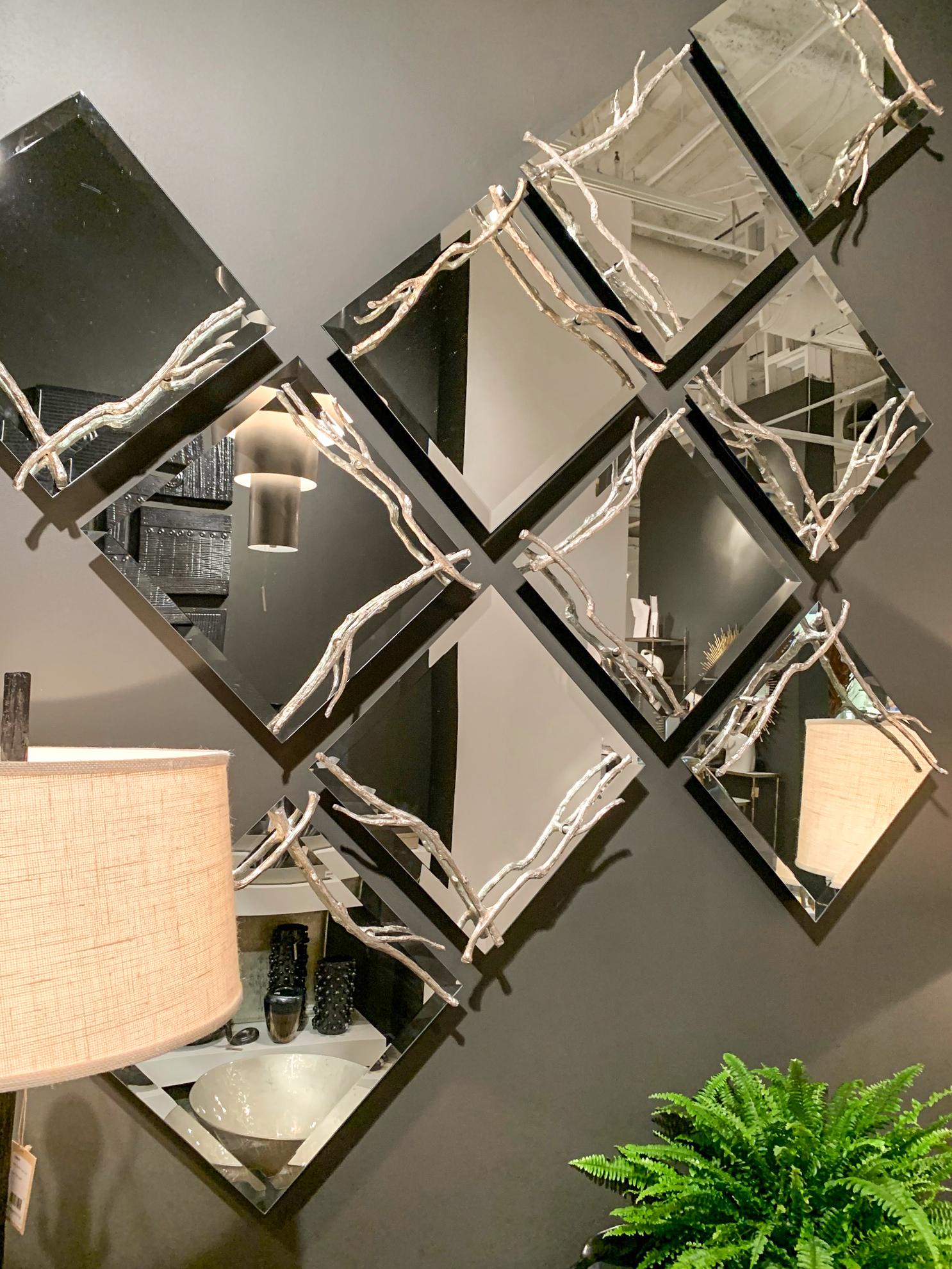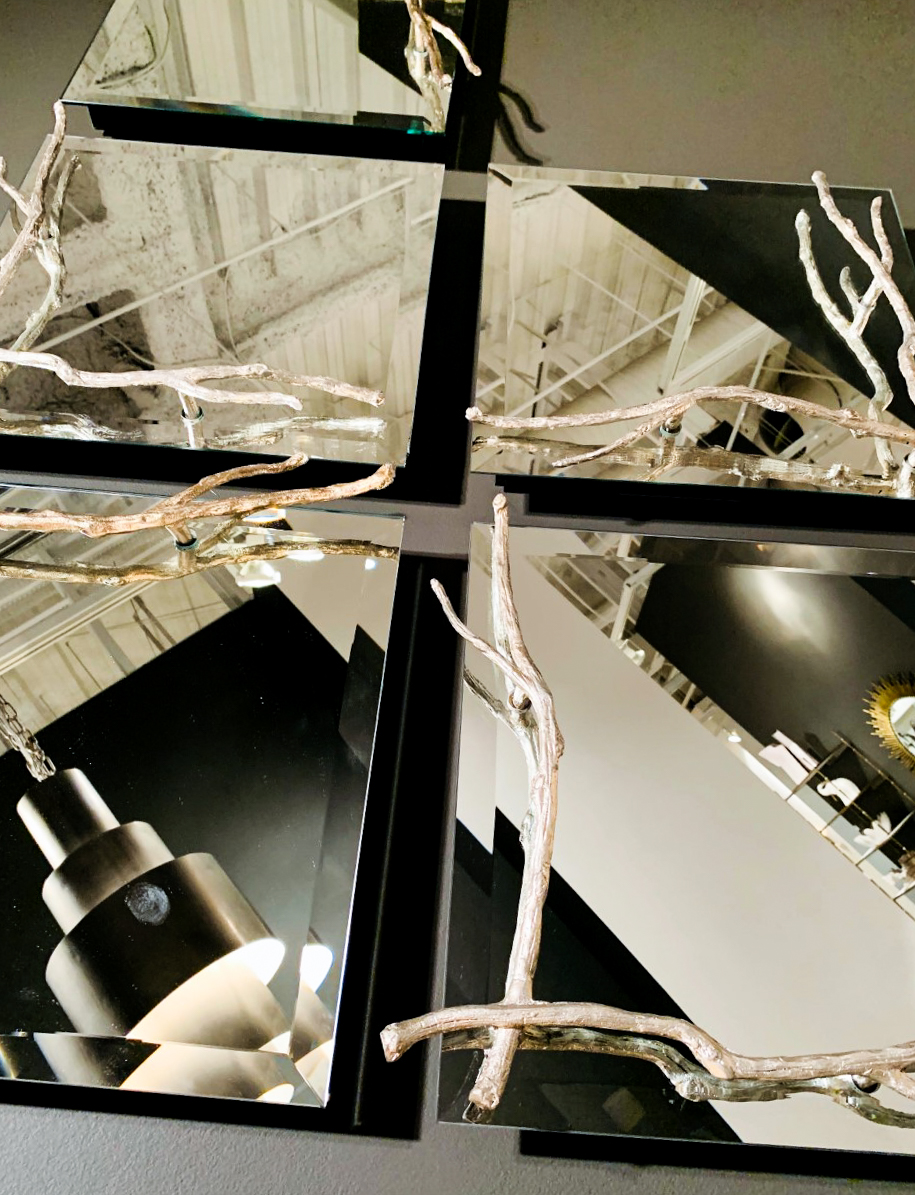 Glamorous in Gold
These walls told us that gold continues to be huge in design. It isn't going away anytime soon and if you haven't warmed up to the fact that brass is back take a second look with these looks. Again notice the nods to mother nature.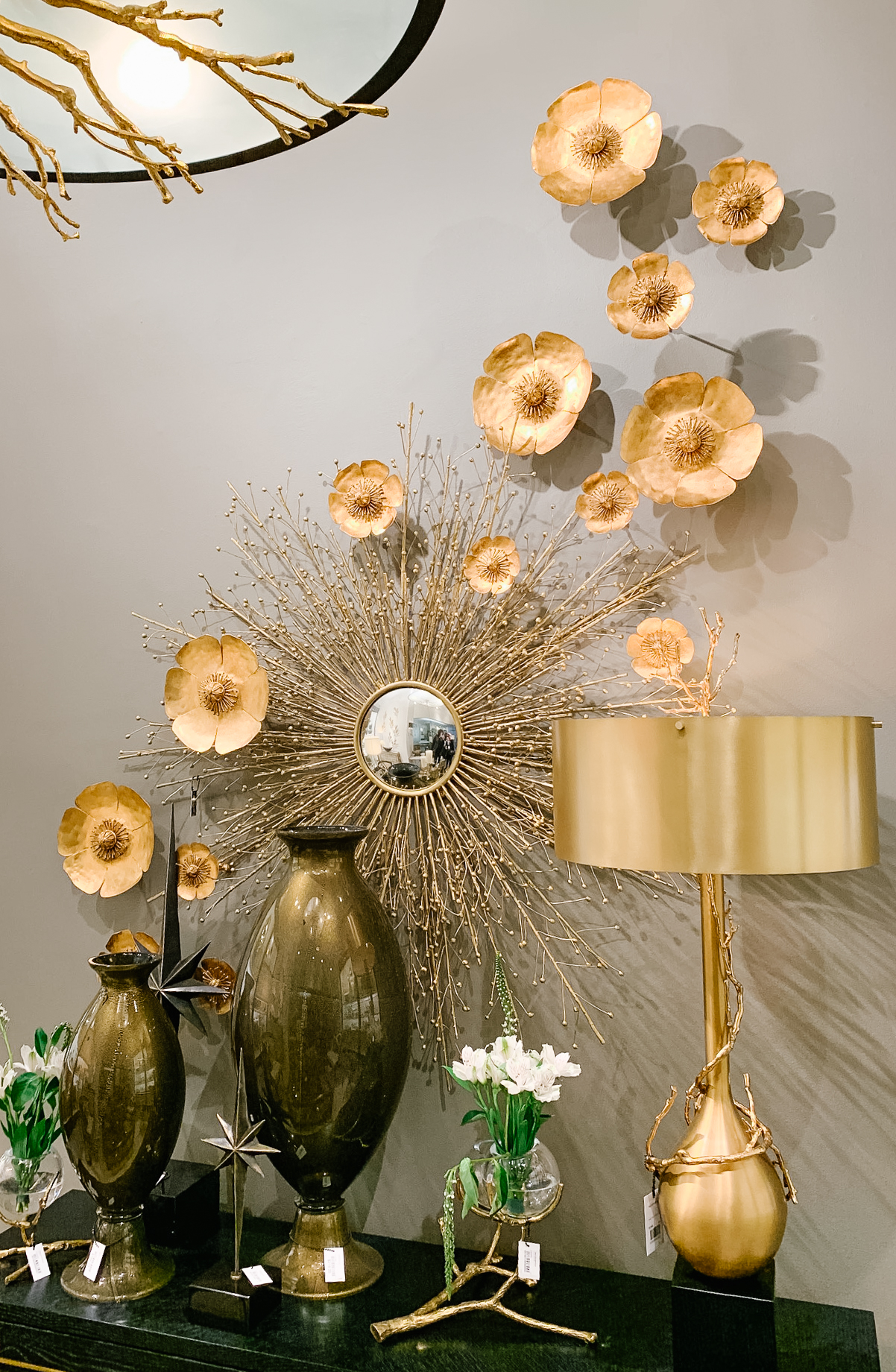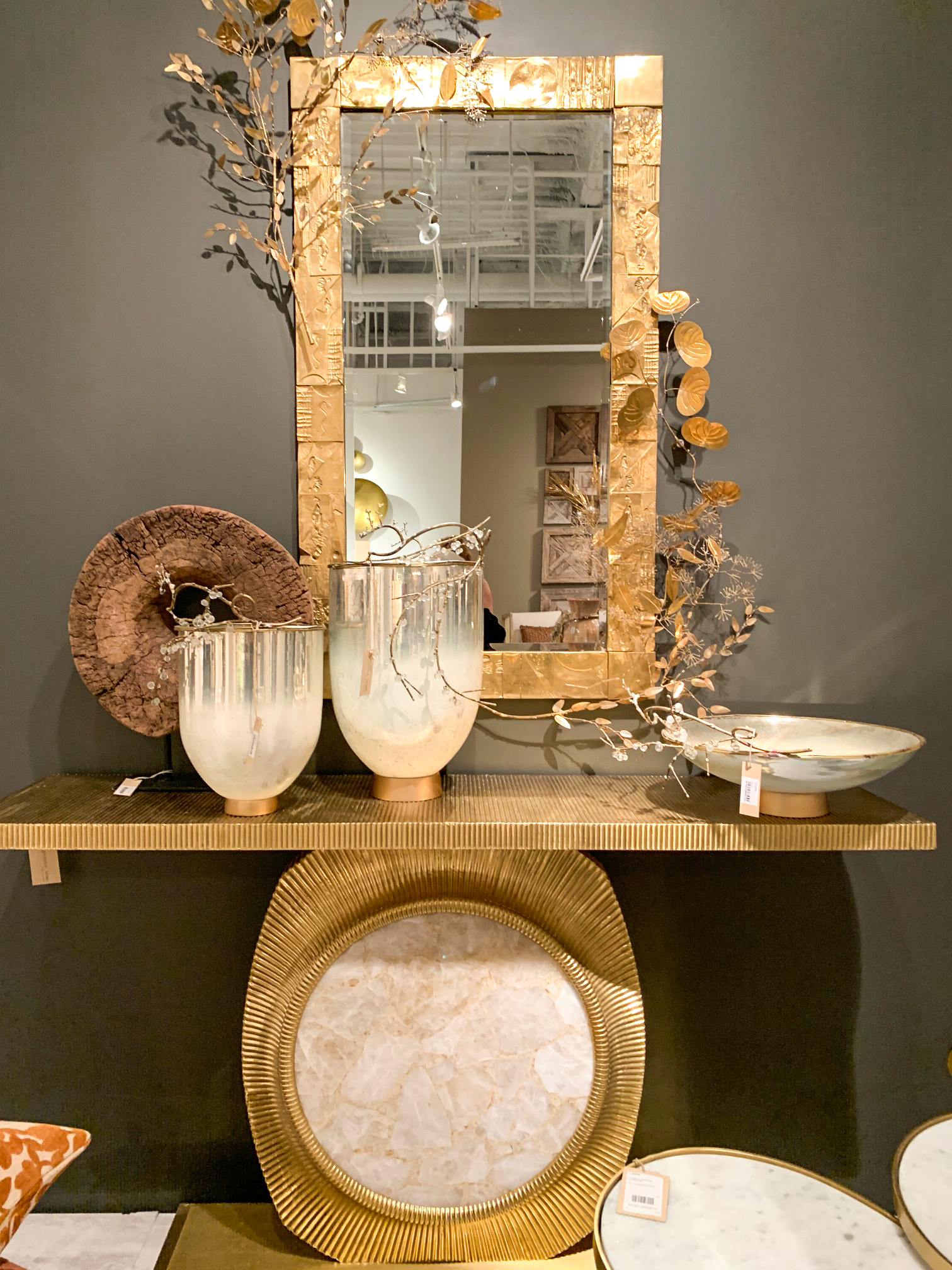 Mixed Metals
Modern, contemporary, industrial, and sculptural are words that are spoken by these wall features. These really are art pieces in their own right and celebrate form and shape. We love the movement in these pieces, the texture and the light. These walls say "Yes Please!"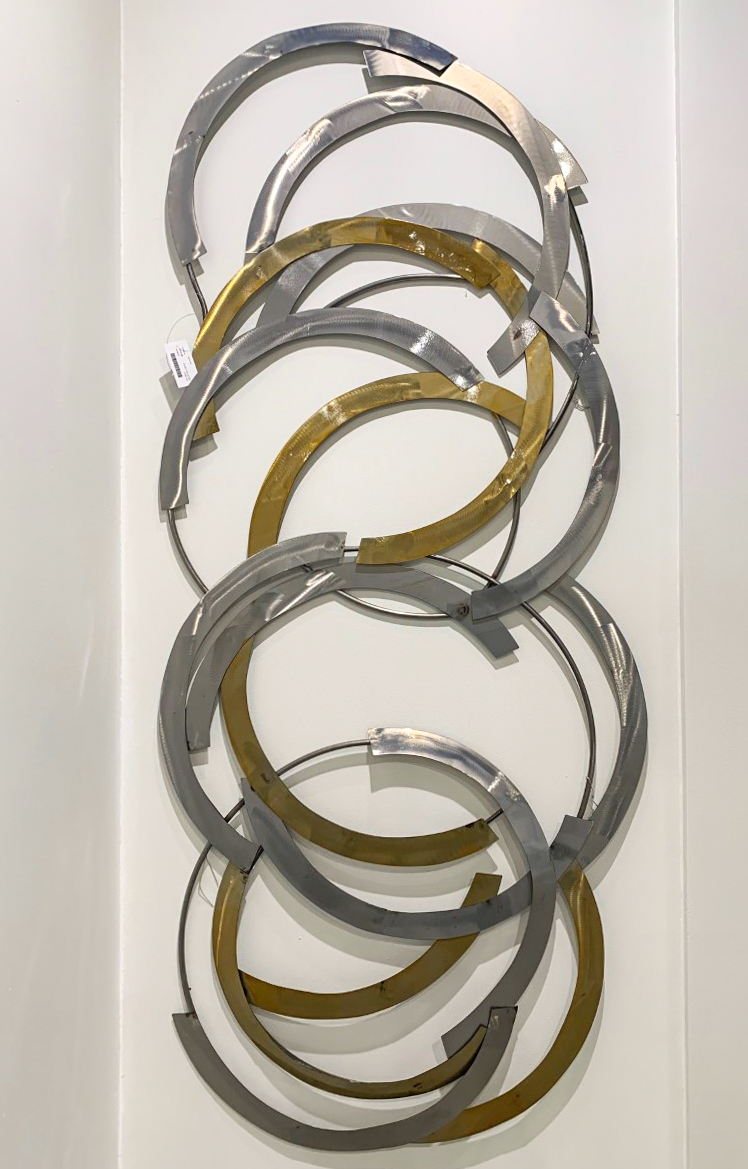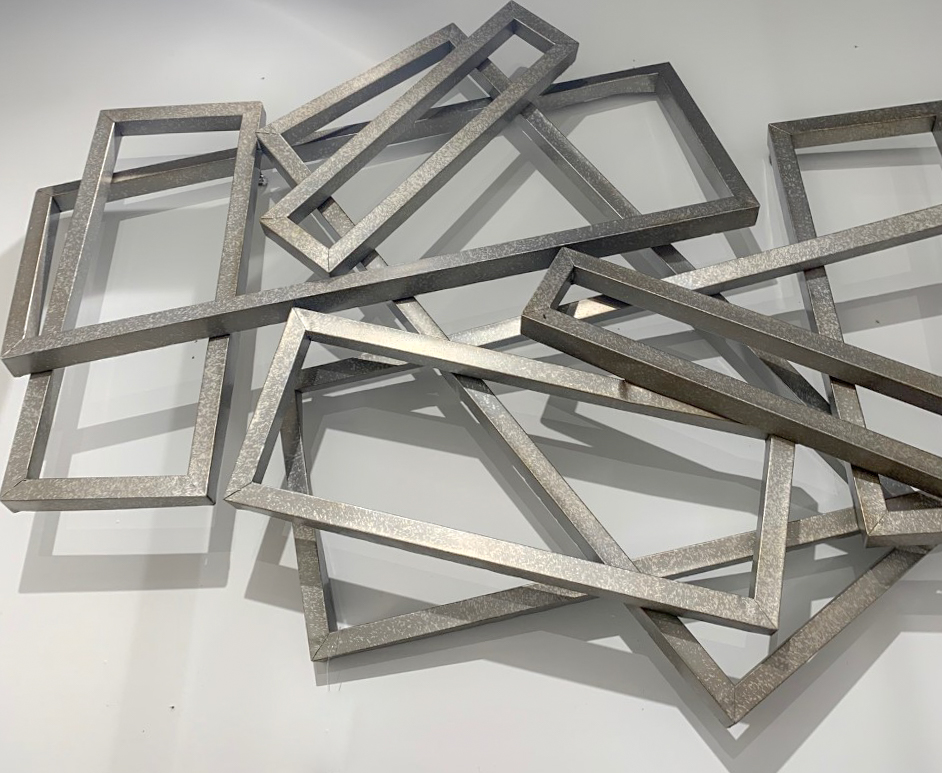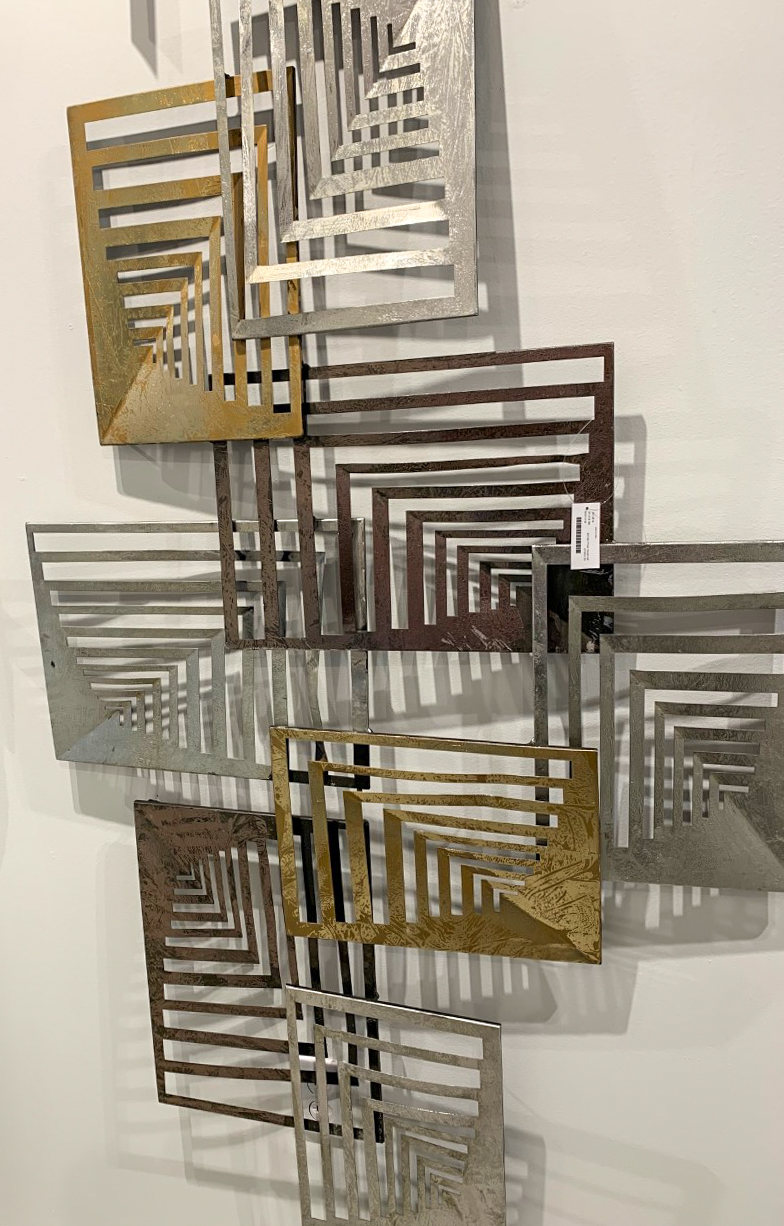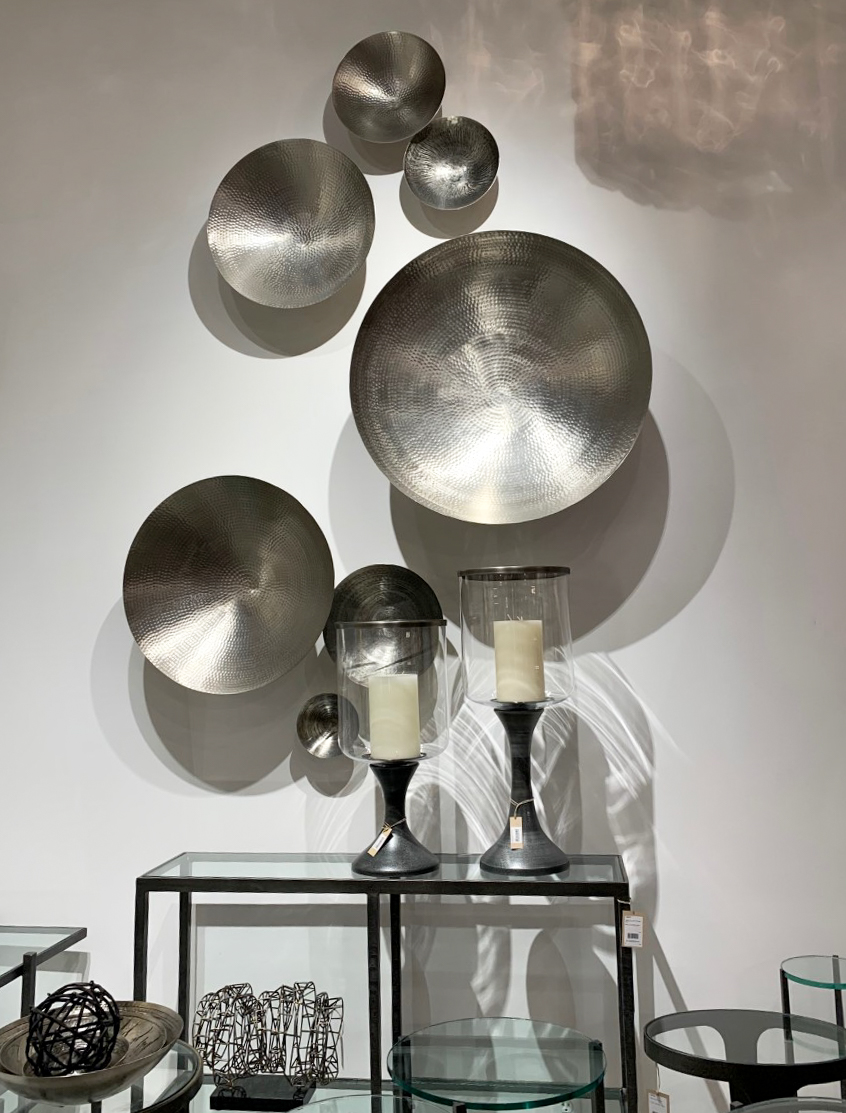 Stop to Smell the Flowers
These walls aren't too serious. They are meant to be playful but are also going to stop you in your tracks and take notice. We might be used to seeing florals in a painting on the wall or even displayed in a vase, but these large three-dimensional flowers are so unique and are an amazing conversation starter. They add a really interesting element of texture and depth to a space.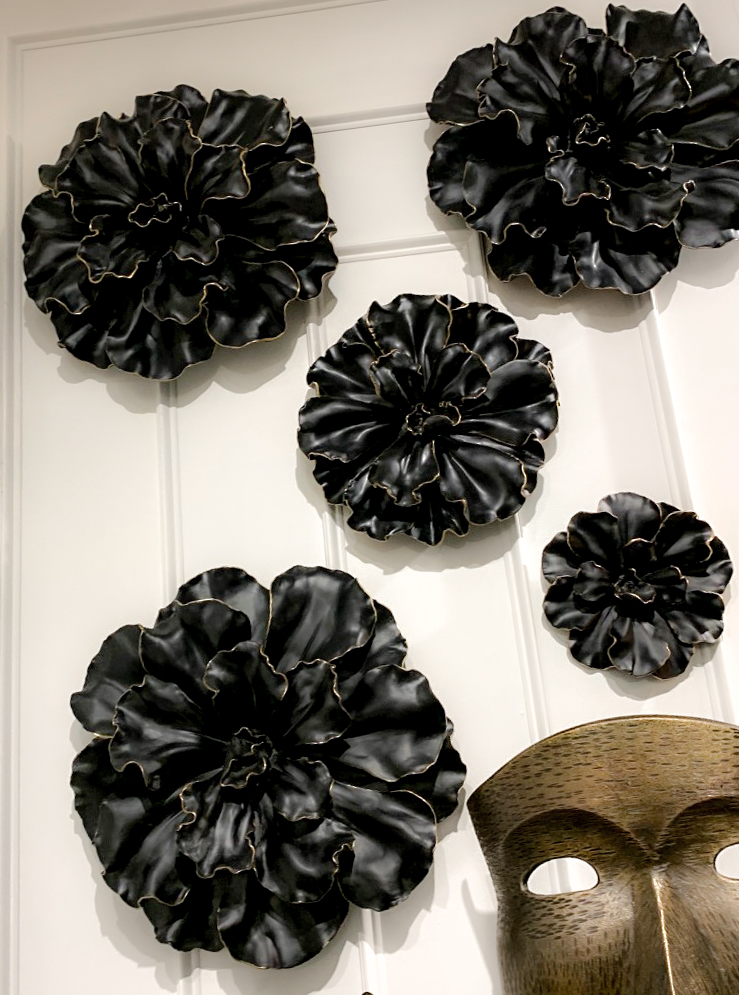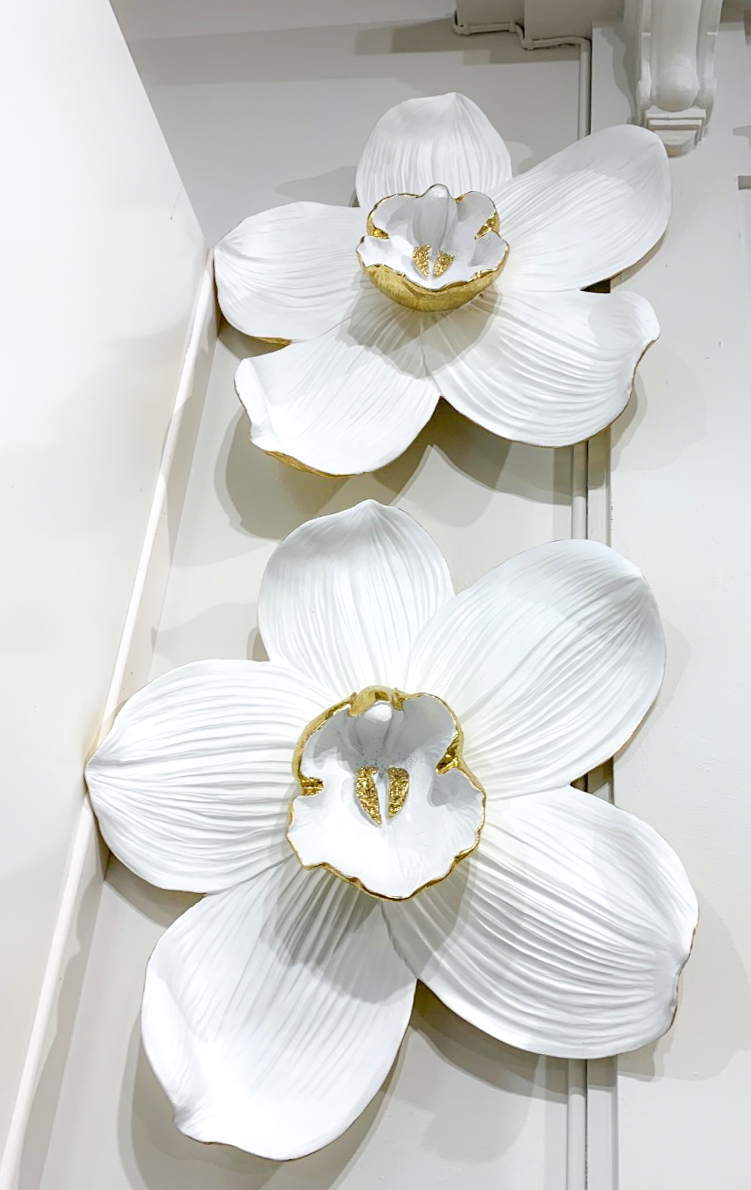 These may not be flowers, but what is a garden without a few butterflies or a wall full? Speaking of playful how fun are these?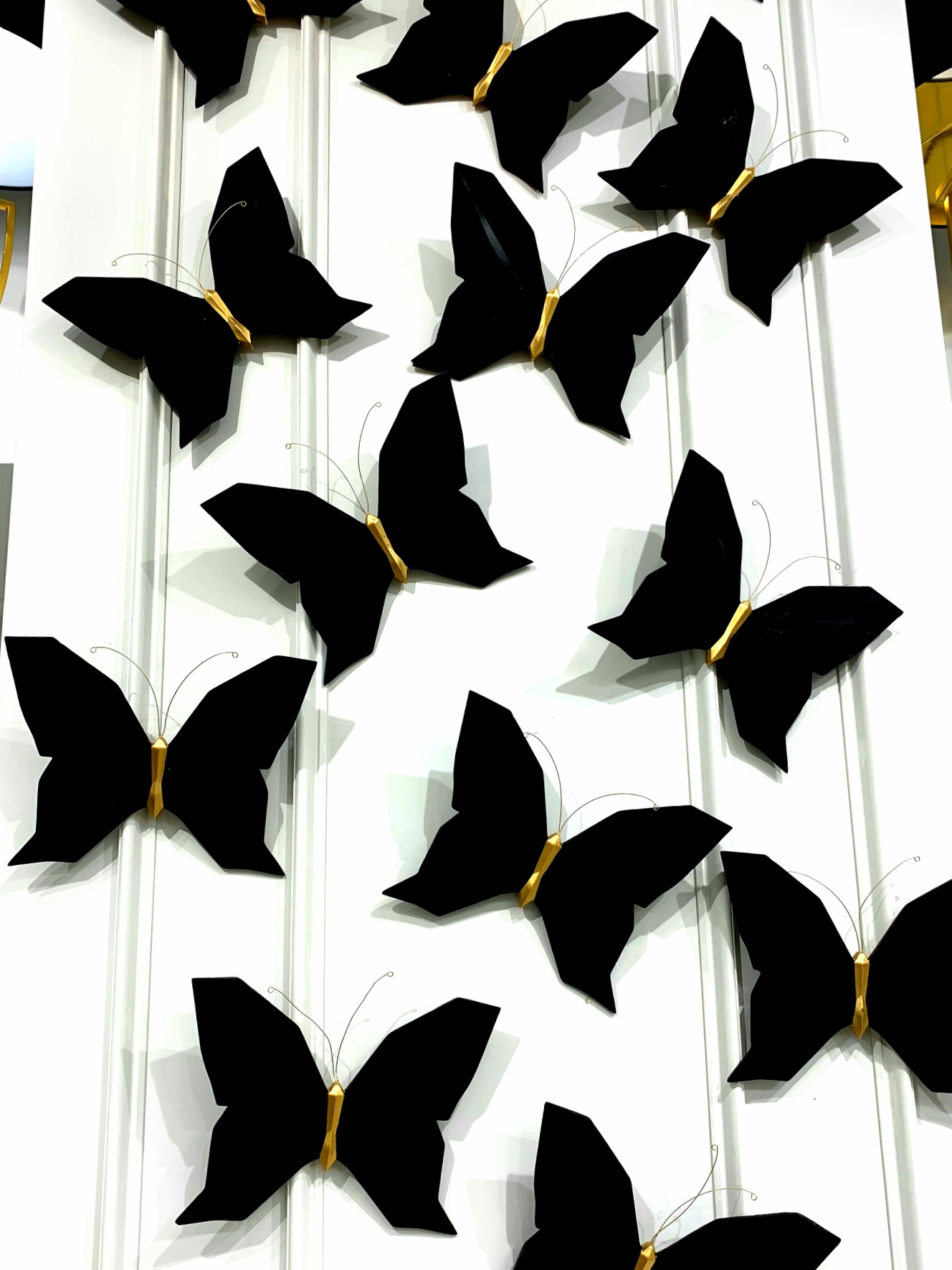 We Wish We Were Outdoors
Why wouldn't your walls envy the great outdoors just a little bit? Why not bring a little of the outside in with a wall feature that celebrates mother nature's style.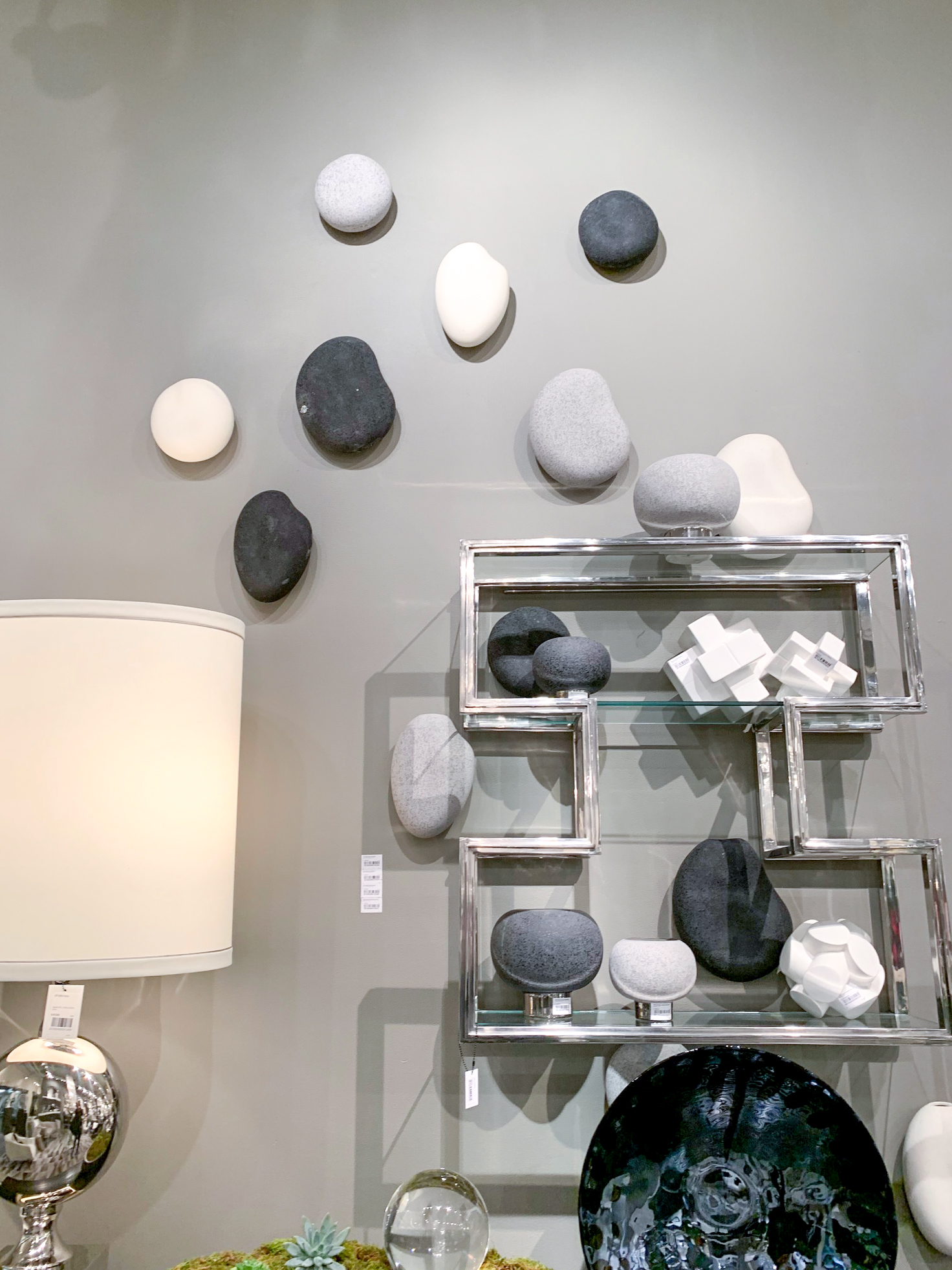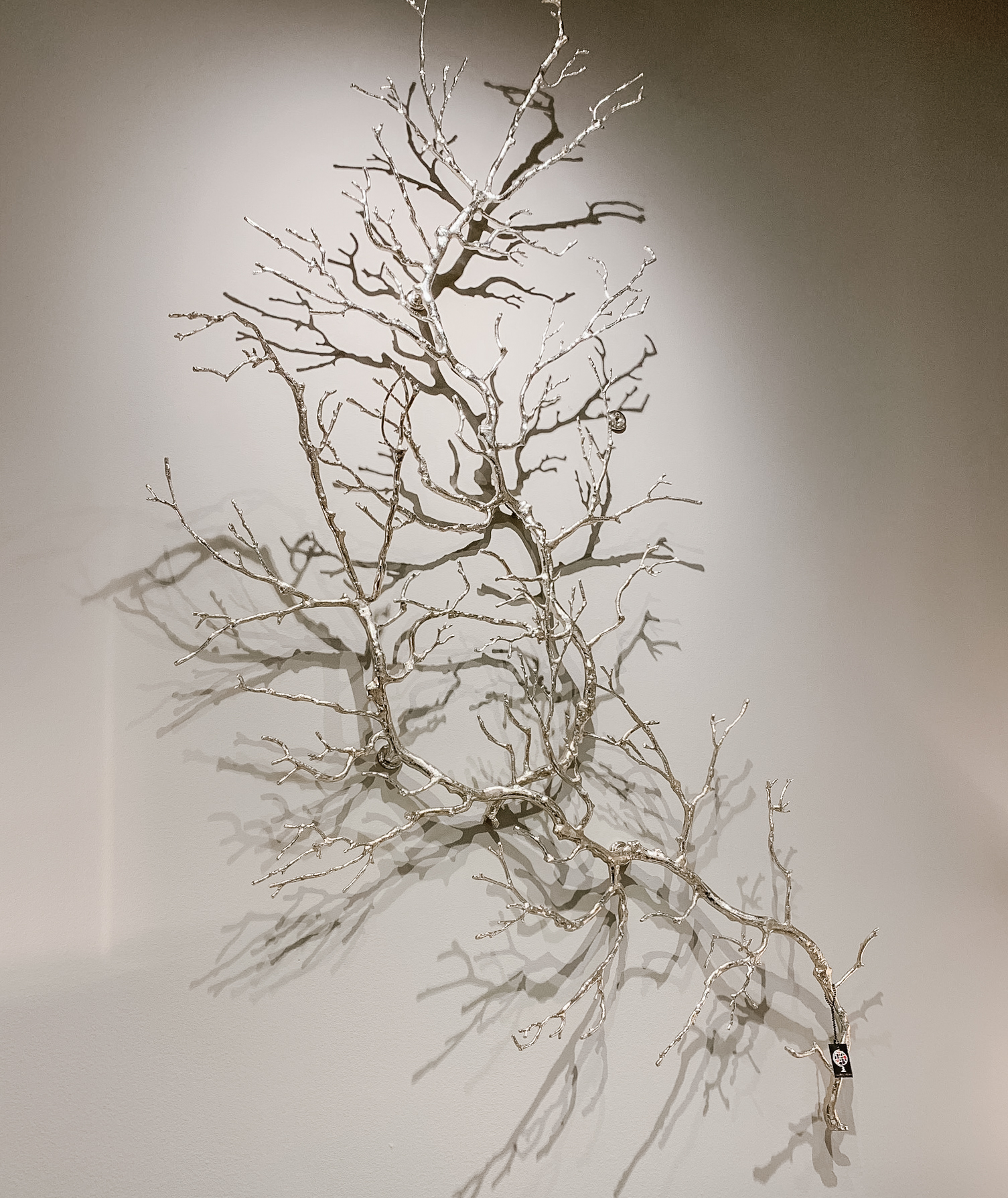 Bring you own favourite piece of the outdoors in. This understated wall treatment has so many possibilities and your walls will thank you when you even take the time to switch out the embellishments every season or when feel the whim to do so.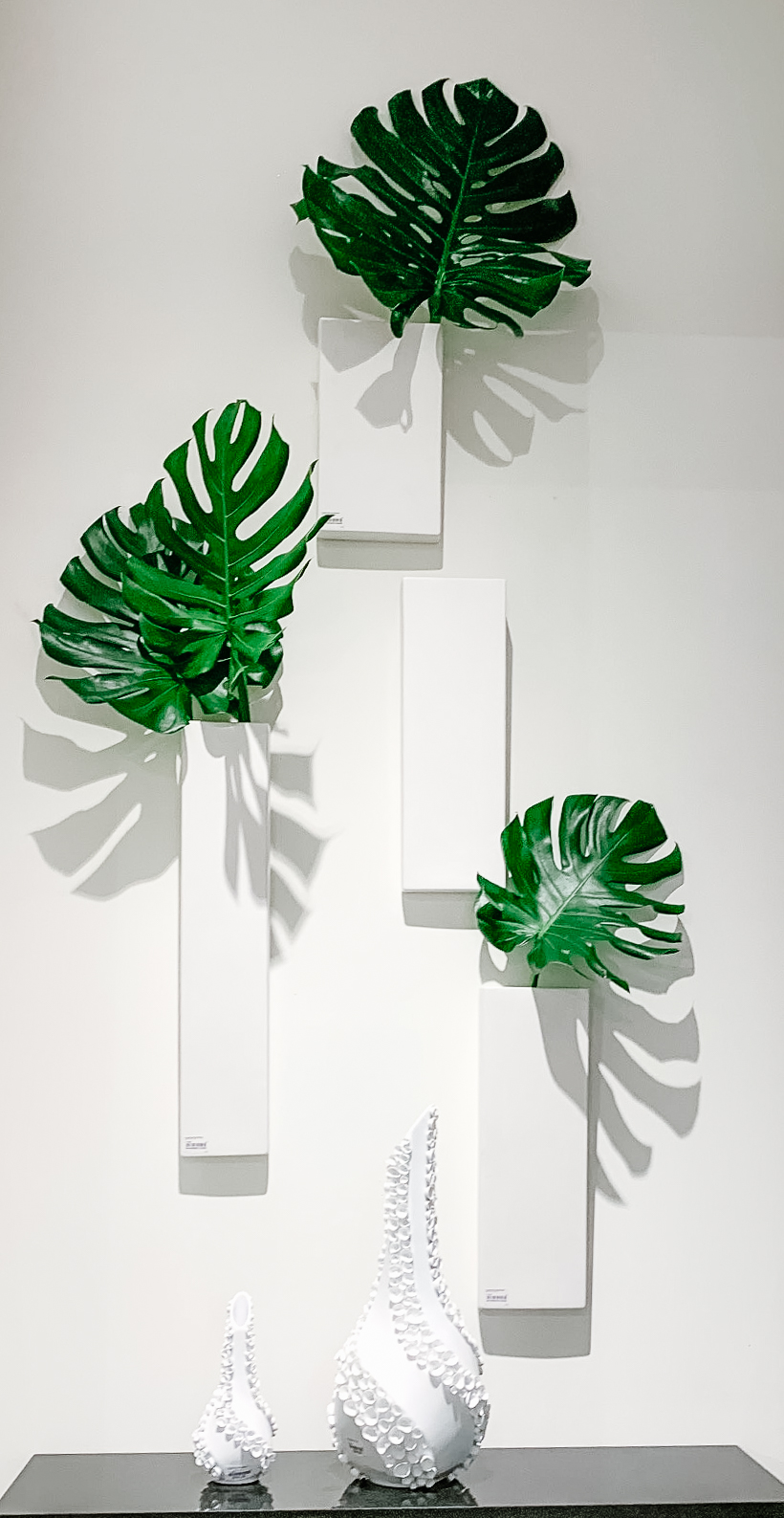 Reach Out and Touch This
If these walls could talk I think they are wanting to introduce themselves to you with really big personalities. Wow they are showing off their personal style and don't you just want to reach out and feel those textures. We also love the contrasting materials ie. rustic roughly textured wood and gold metalic and then in the second vignette white ceramic elements paired with silver-toned metalics. Opposites attract and again the hand of the designer is celebrated in the unique arrangement they have created. How would you arrange these same elements in your interior?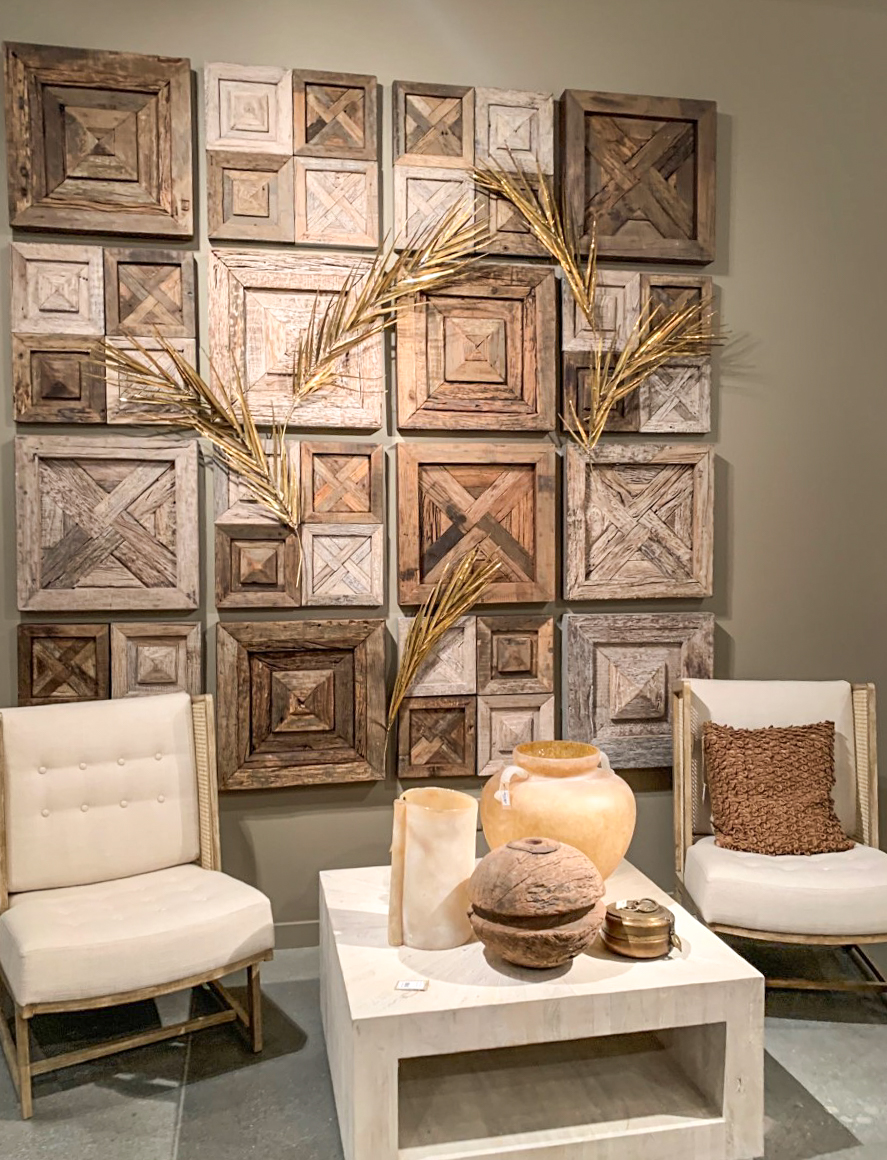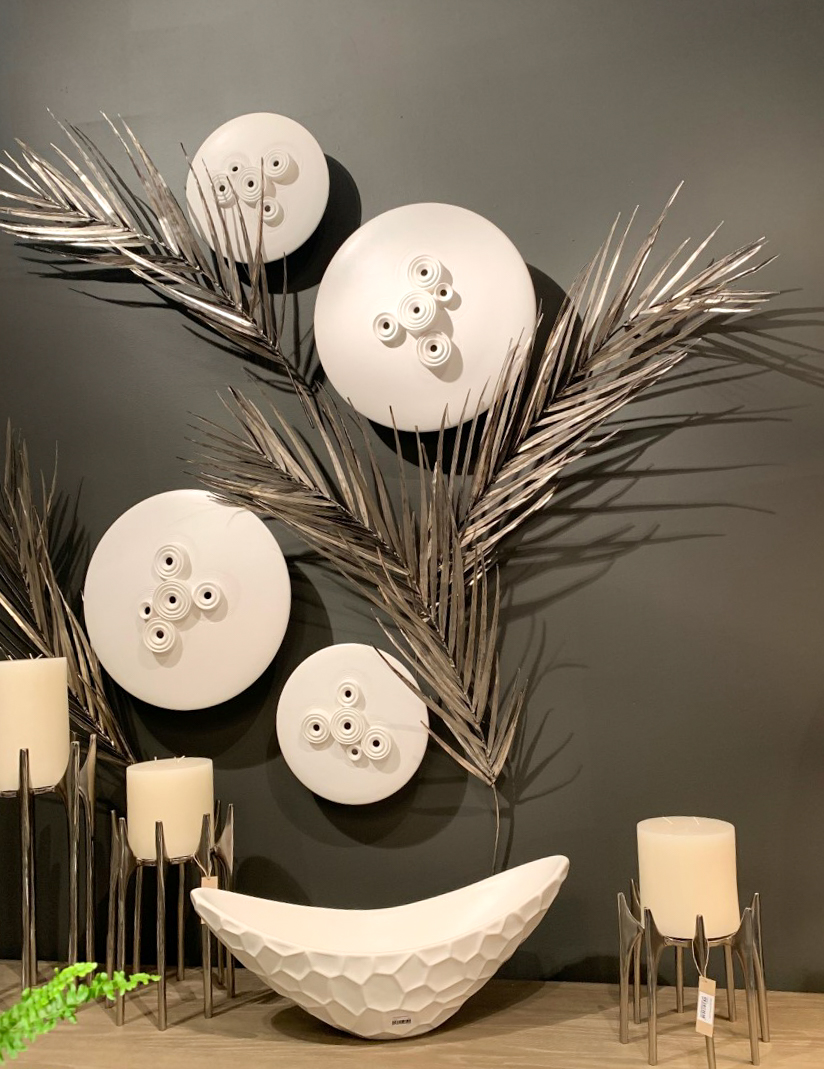 Stay tuned for more inspiration when some of our favourite selections arrive at Modern Accents soon.