Fresh Start
Happy New Year! Like many of you we have been busy taking down Christmas decor and refreshing our store and style for the New Year. Are you the type of person that can't wait to get the tree and ornaments stored away or do you kind of feel a little sad to pack everything away and be left with what seems like an empty space without the sparkle and over the top decorations? Regardless you may be at a loss on how can you keep your space new and exciting for the rest of the winter months, not to mention kick off this new decade with a renewed style? We have outlined a few ideas and tips her to give you interiors a Fresh Start for 2020!
Take Inventory of the Things that Bring you Joy
Since you are in the packing-up mode anyways and moving things around, the New Year is a great time to take inventory of of all your accent pieces and decide what pieces you really love and which ones you could live without or even move around to a different room or location. Approach this task like Marie Kondo, the organizing queen and only keep the things that bring you joy. You may even want to use the same process to evaluate your furnishings as well and see if there are pieces that no longer serve a purpose or resonate with your vision for your interior style going forward. De-cluttering your space may even make room for some new pieces that have sparked that joy we are talking about.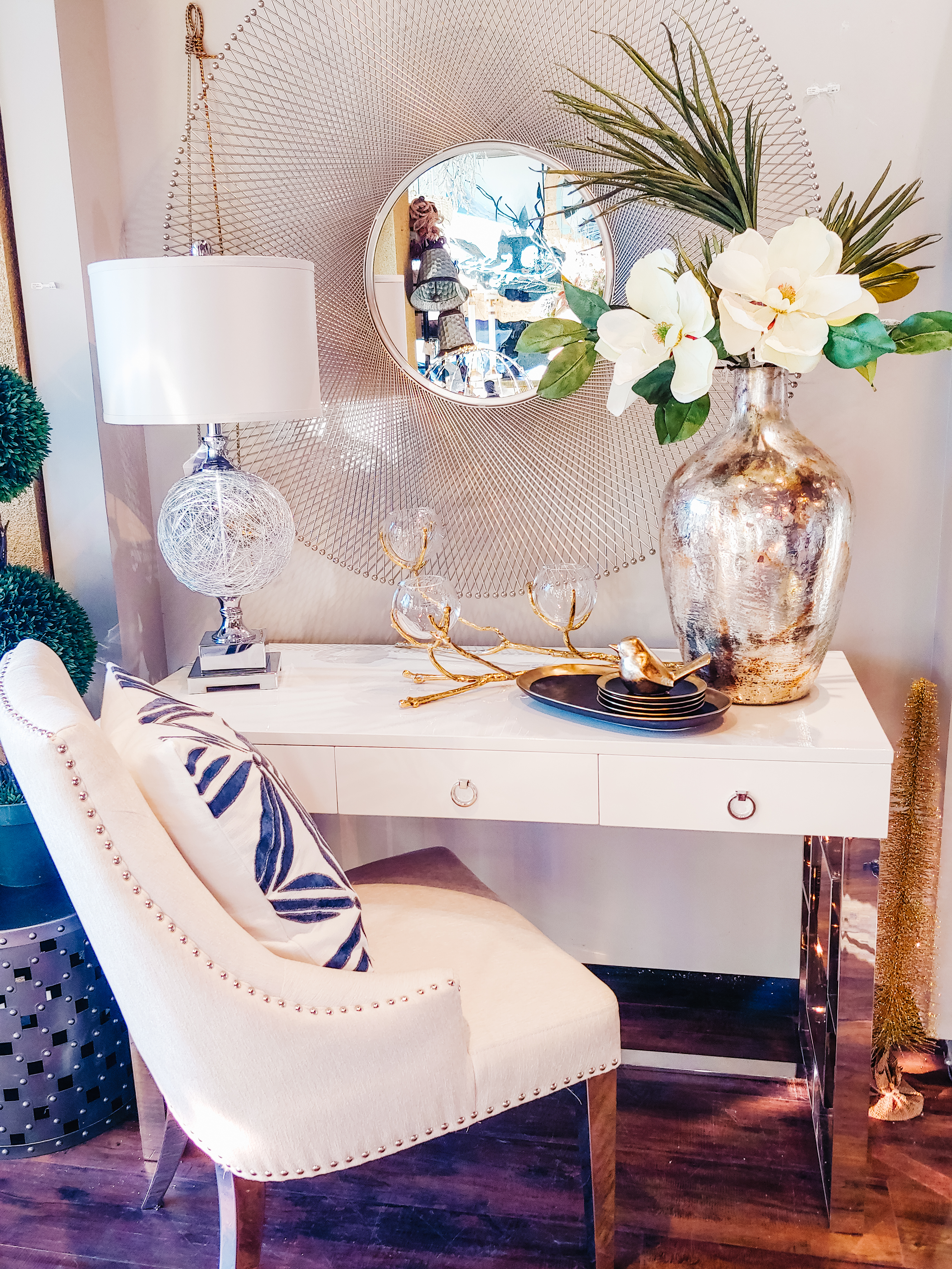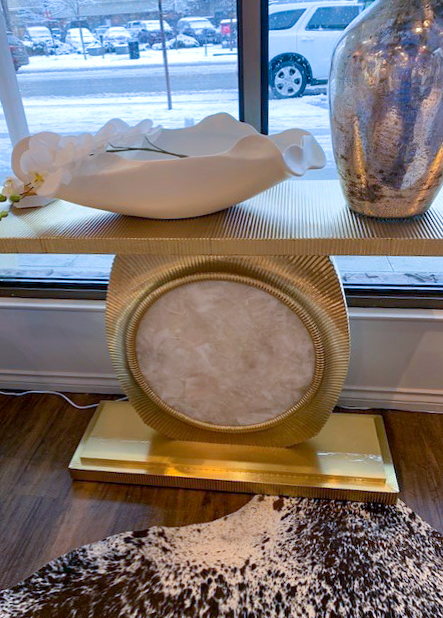 Add Life
That hesitation to take down the tree and decorations could be due to the knowledge that there are a few more months left of grey winter ahead. Adding some natural elements, florals and greenery will literally liven up your interiors and lift your spirits until spring. You may even choose to leave out some of those winter greens put out for the holidays to bring in that something living that most of us crave at this time of year. The introduction of wood elements also falls within this category. The warm tones of a wooden table or other accent piece are just the bit of cozy that your winter interior requires, plus going into 2020 warm tones are trending.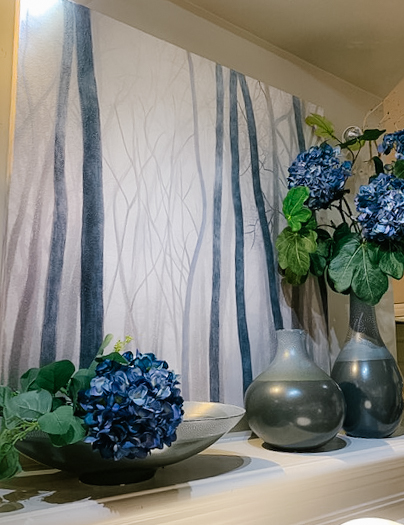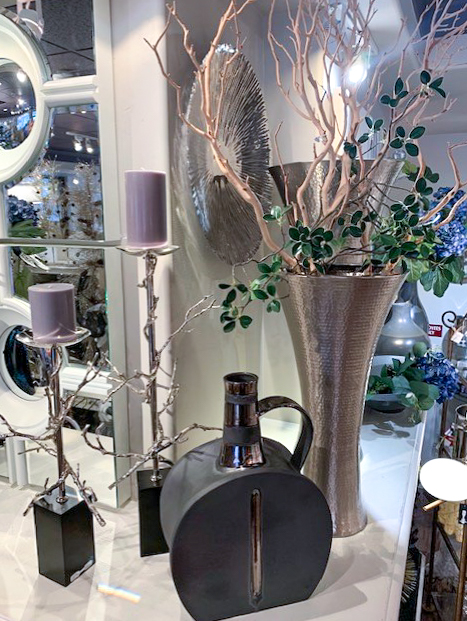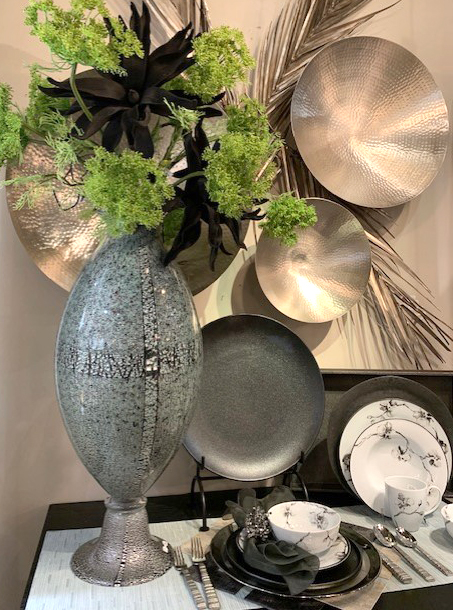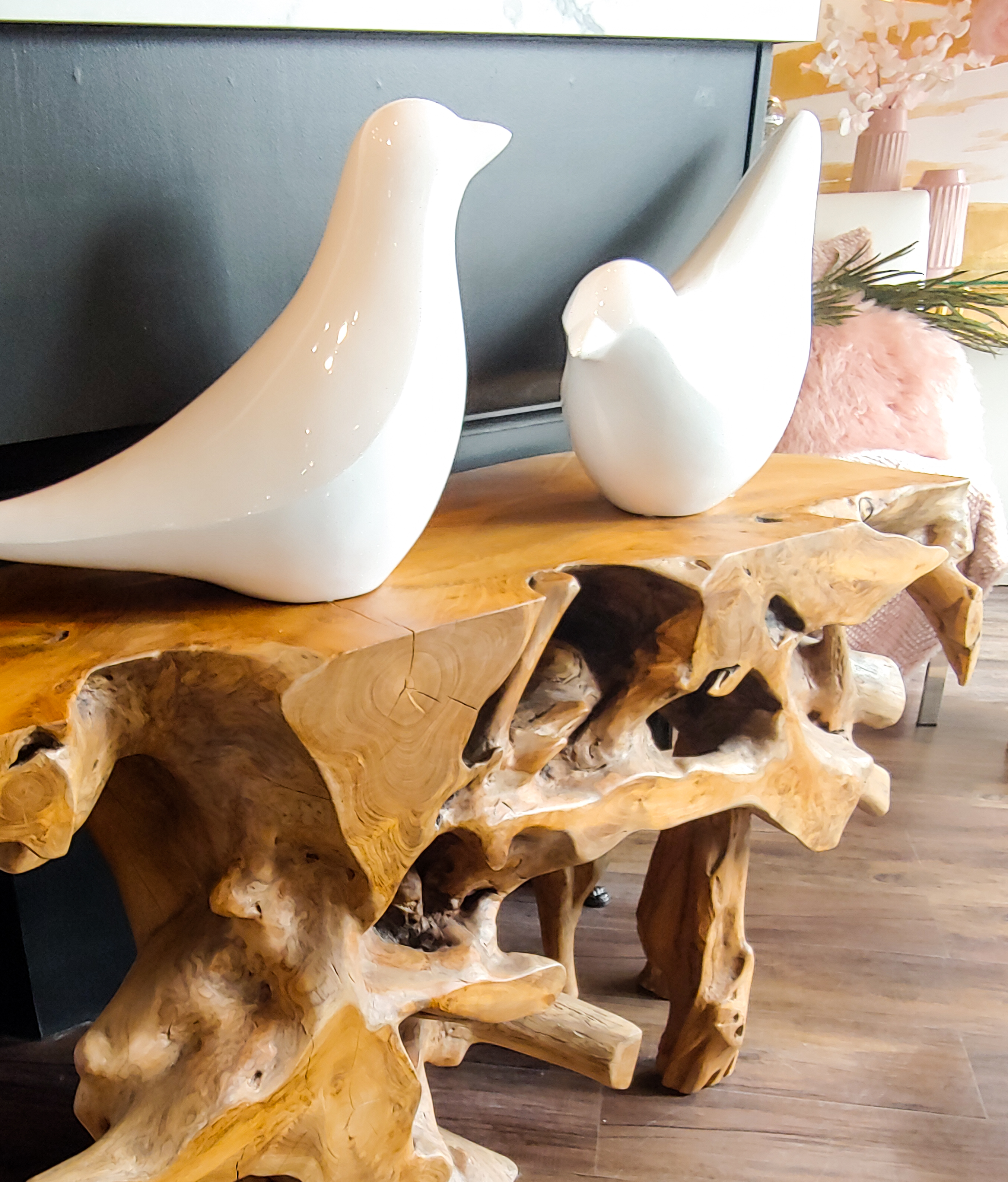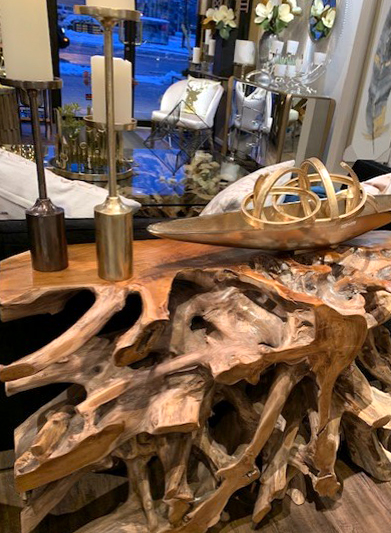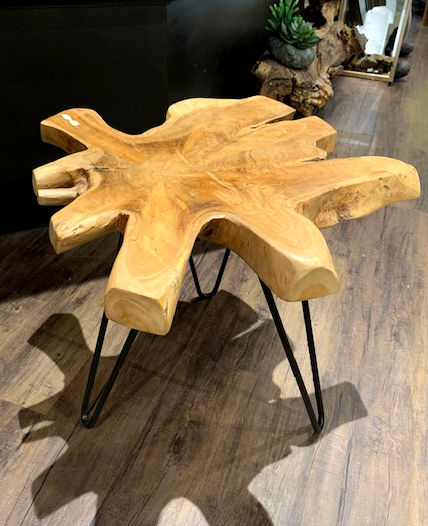 Accessorize your Furnishings
Just like many of us make personal and lifestyle changes in the New Year, why not update your furnishings with something new to refresh the look. Of course you can choose to replace furniture pieces all together, but if you really do love the dining table you already have just enliven it with some new seating or an amazing centrepiece.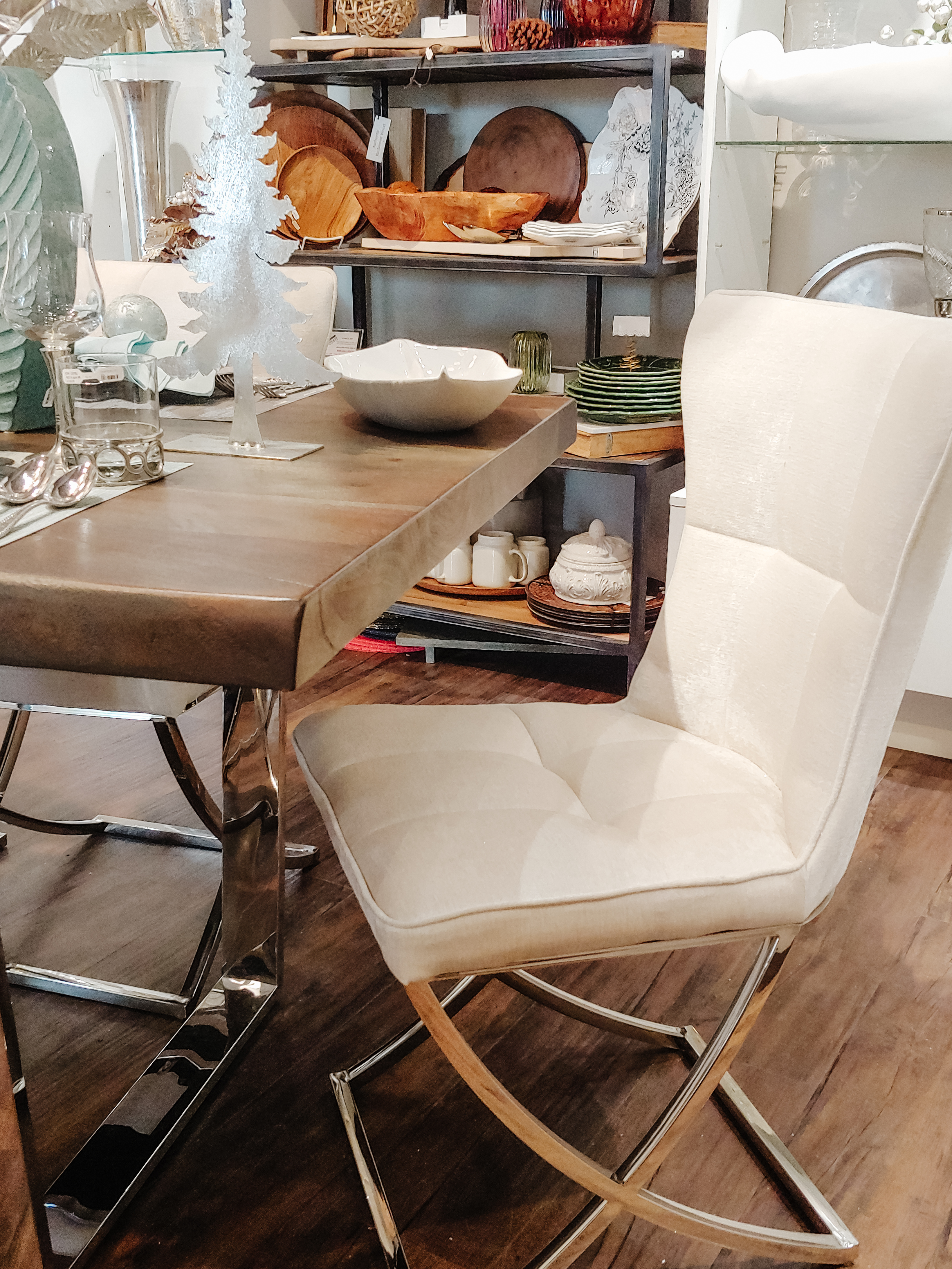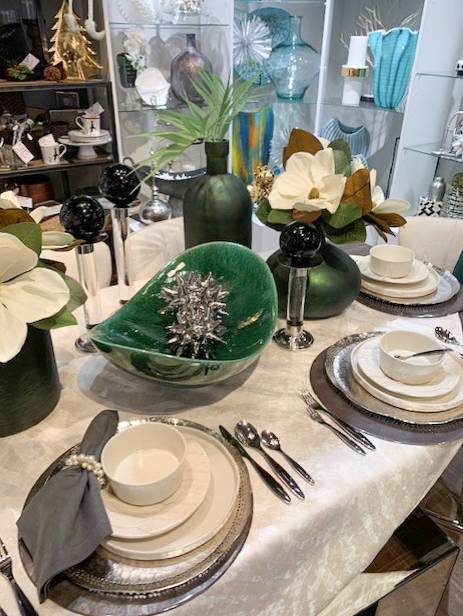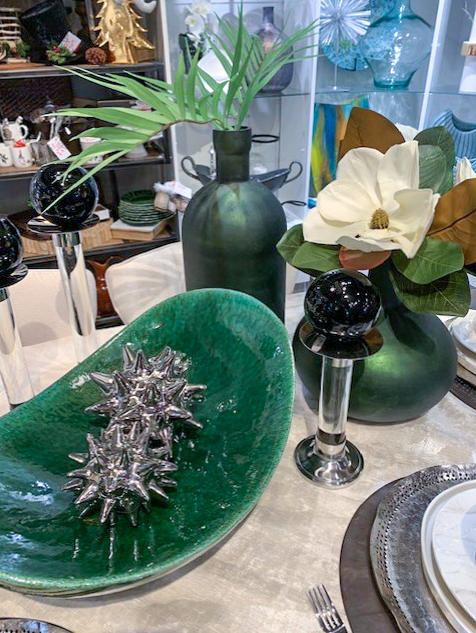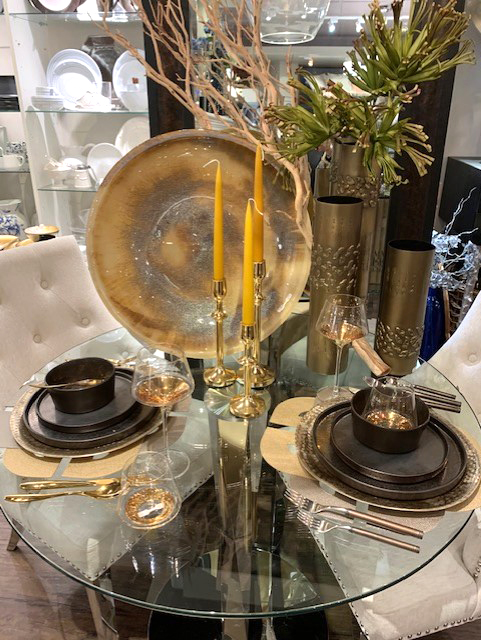 Refresh your sofa with throw pillows or even a throw. This is the perfect way to accessorize your space with pops of colour, texture and or pattern. This is also a great way to ease into the new design trends of 2020 without having to go all in. We suggest introducing some jewel tones, or perhaps some blues with this year's Pantone Colour of the Year being Classic Blue. Velvet textures are also going to big this year.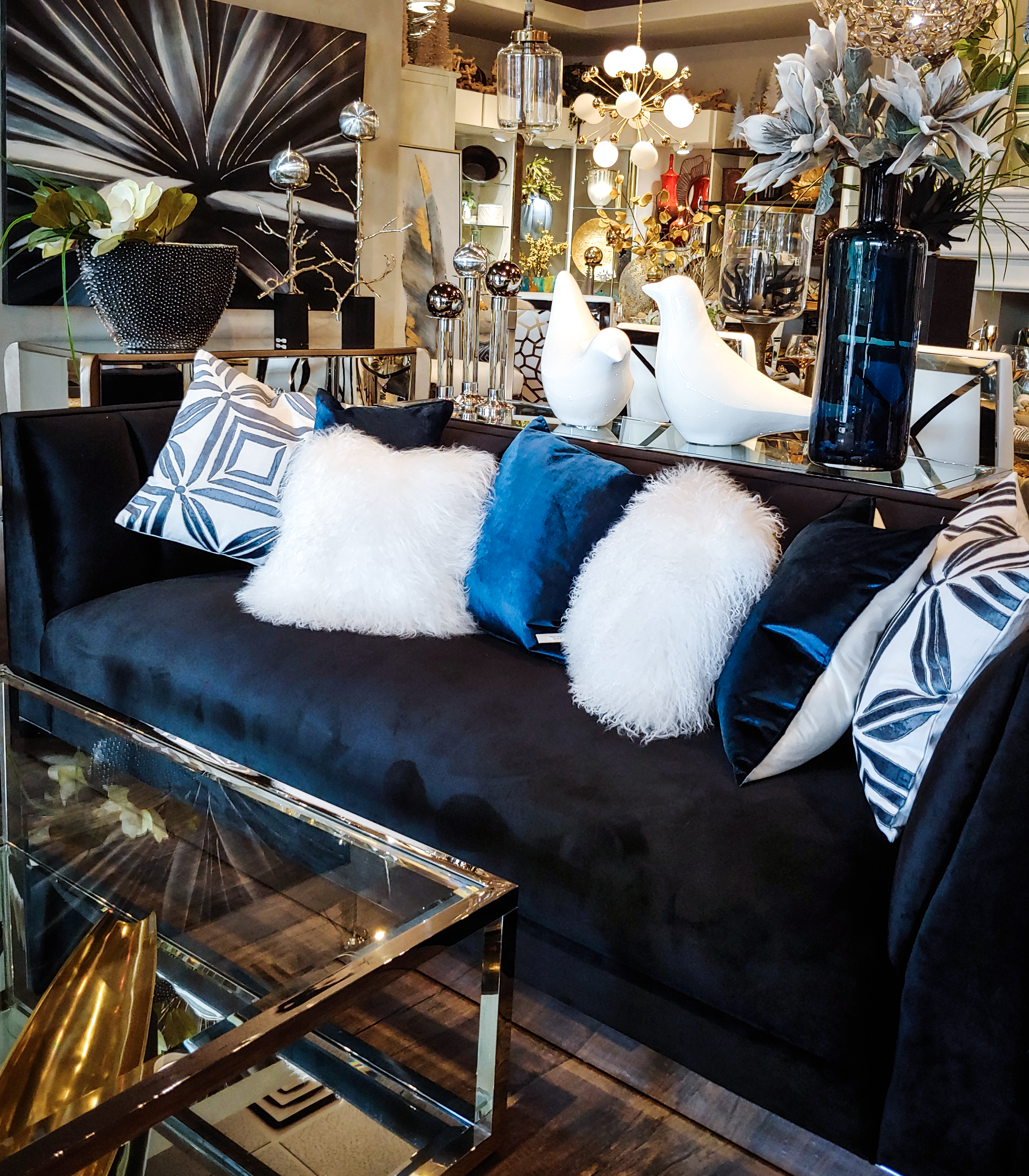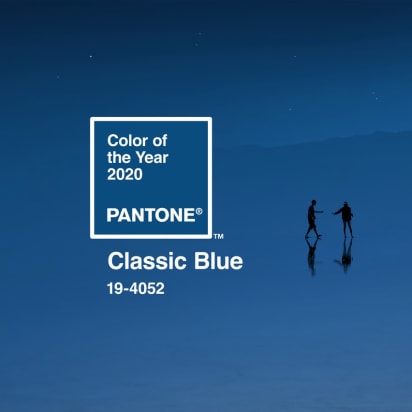 Deck Your Walls
You may have 'undecked' your halls, but now that your hallways and staircases are a blank slate minus the garlands you may see that there is space for some additional pieces of art, a mirror or decorative wall feature. We have quite a few art pieces in store and if you have something specific in mind we can also help you special order something.