Hop to it! Tablescape Your Easter
Spring is here and who doesn't love to celebrate the new beginnings that Easter brings along with all the fresh lighter colours, florals and of course let's not forget the bunnies! What are your plans for Easter? Whether it's an intimate brunch, a spread for family or friends, maybe even outdoors this year, or you just want to transform your table into a feel good tablescape for spring, "Hop to it!" Here are some ideas.
Spring Woodland
Easter brings to mind the idea of magical woodlands and spending more time outdoors so it only makes sense to bring a little of the outdoors onto your table or perhaps you might even re-create a similar tablescape outdoors if we are blessed with a warm Easter Day. A combination of natural elements, whimsical bunnies and soft pink make for a fun and fresh spread.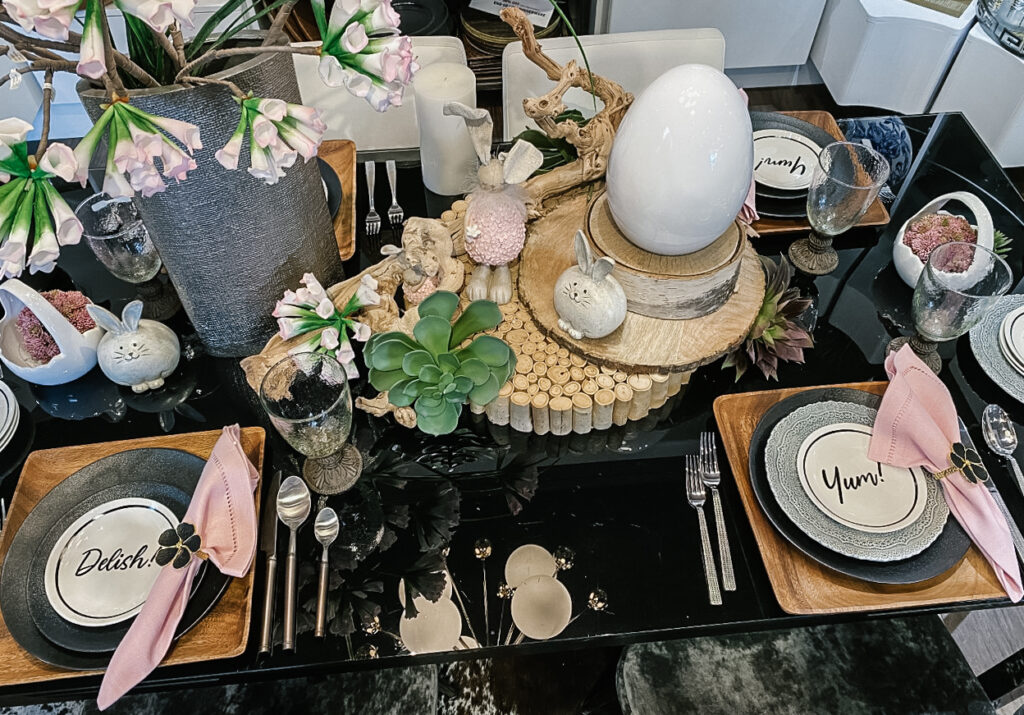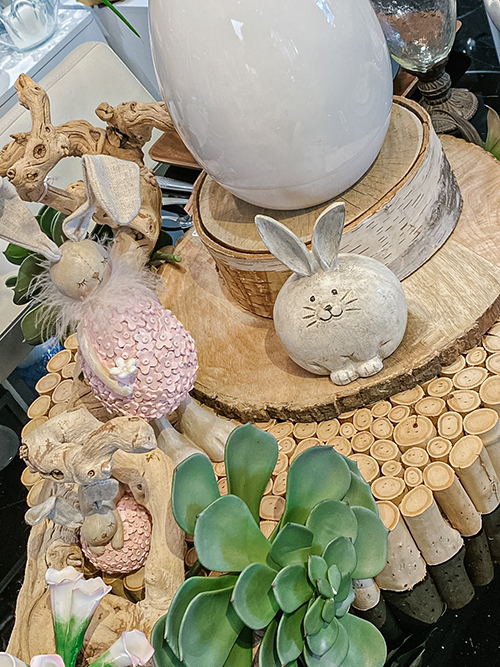 Sunshine and Robin's Egg Blues
You can't help but feel good surrounded by sunny yellows and turquoise, or what we will call robin's egg blues since it is spring afterall. Intermingle some designer vases with interesting shape and texture in white, fun polka-dot glassware and some more bunnies of course and your table is sure to be a happy place full of all the light and airiness that you would expect for the season.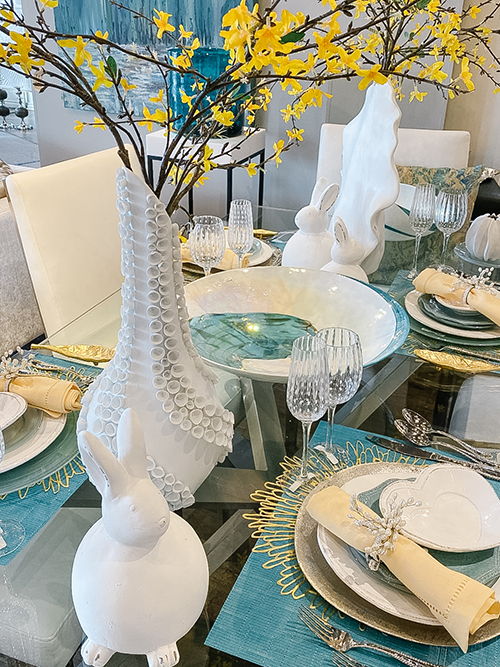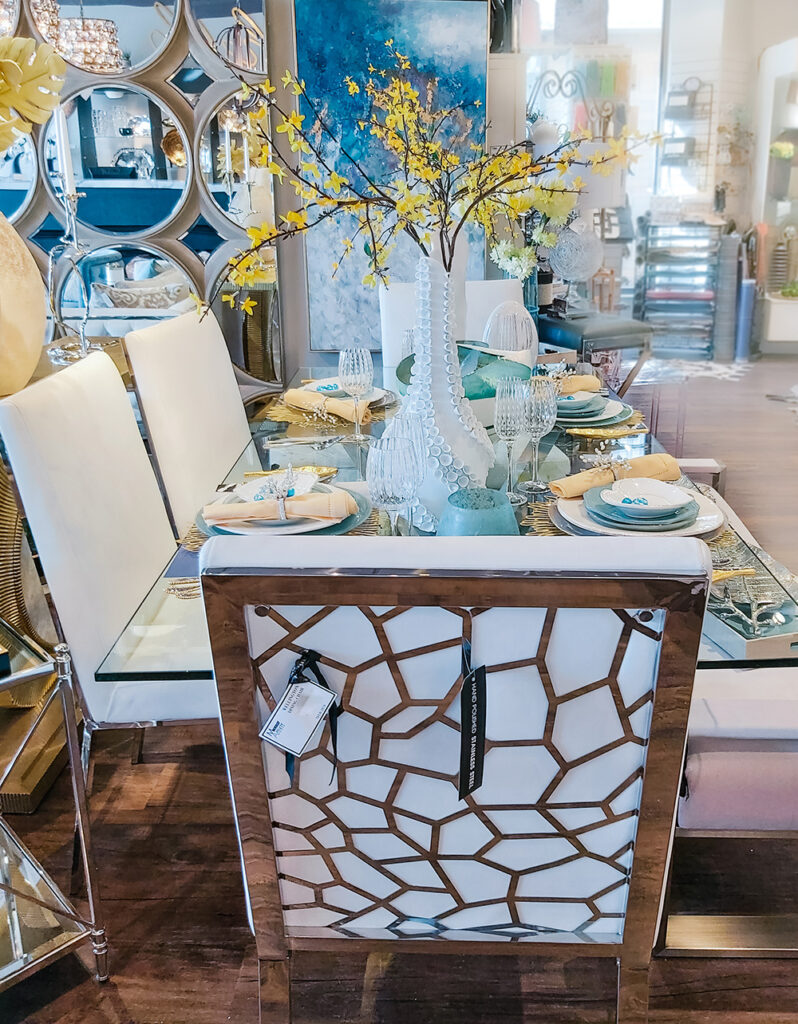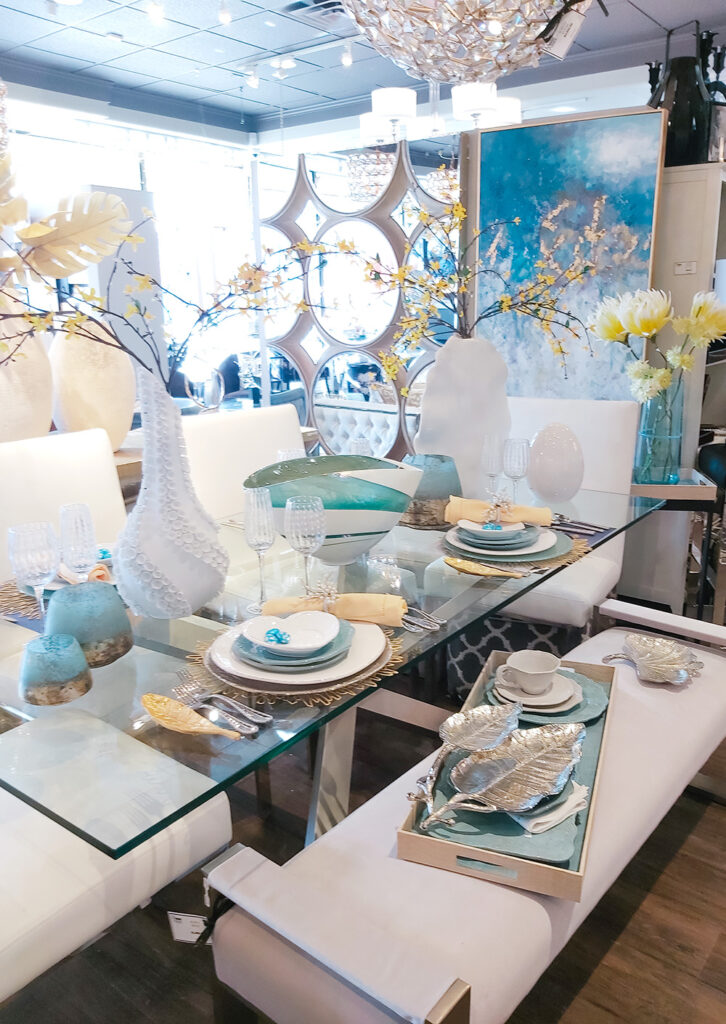 Your tablescape becomes interesting when you consider the little details and how you layer table linens, placemats, chargers and mix and match dinnerware with different shapes, texture and colour. We love these little heart plates that are part of the Vietri Lastra collection.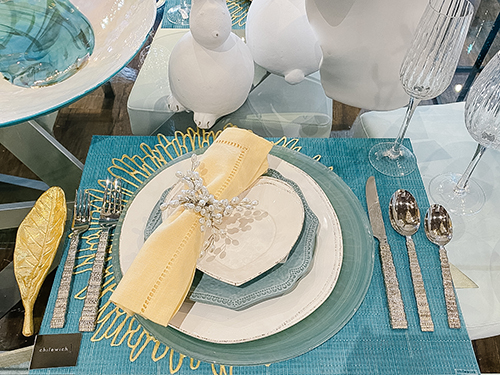 The icing on the cake, or table in this case, is the centrepiece bowl. We shared these stunning Murano Glass bowls made in Italy in our last blog post, but we just had to share them again as they were so loved. We are hoping to get some more in soon.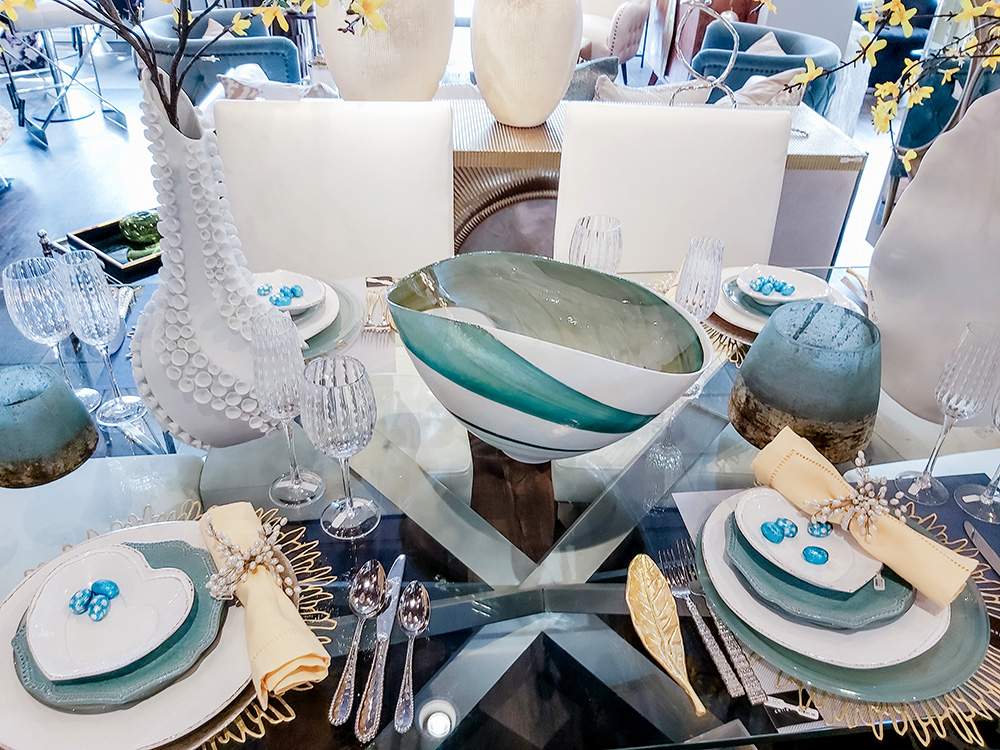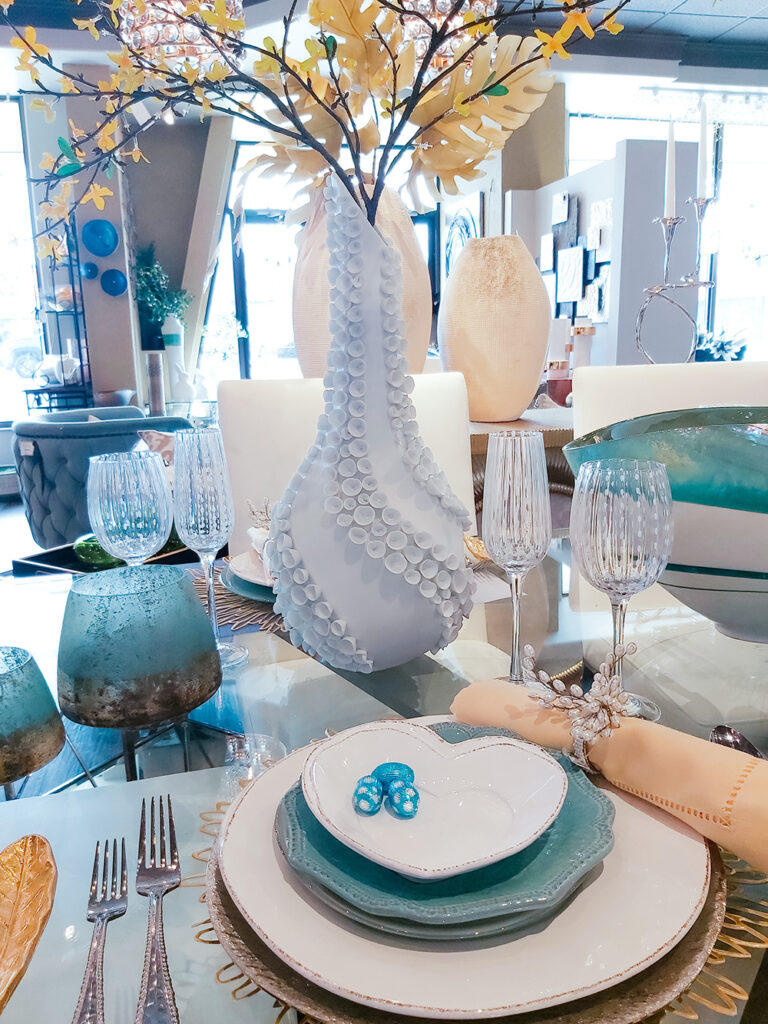 Sophisticated Easter Elegance
If pastels and bunnies aren't your vibe perhaps you want to switch things up this year for something a little more glam and golden. The layers of white and gold especially on this glass table still feel light and warm for spring. Why not get dressed up and make it a sophisticated dinner in!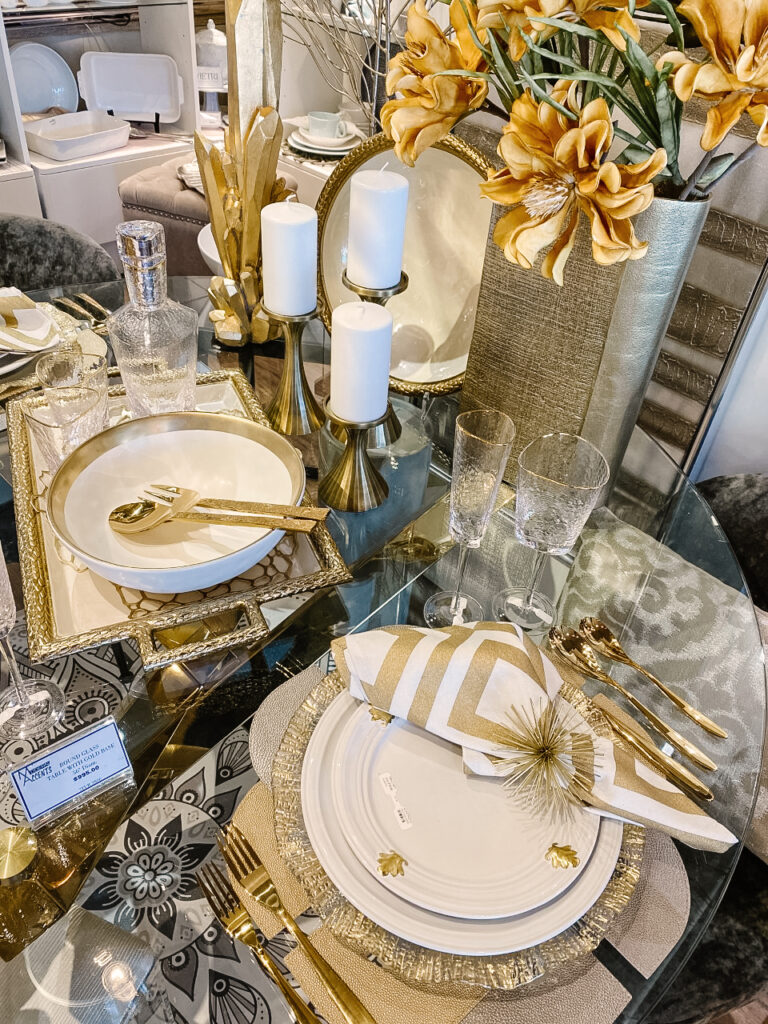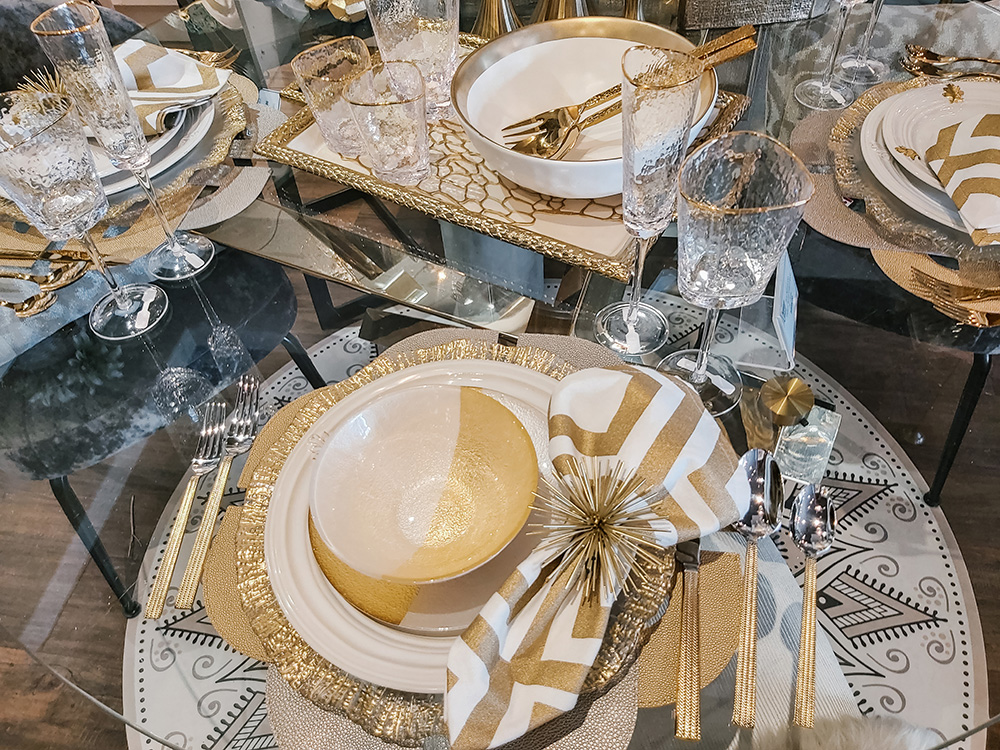 When setting your table don't forget to consider the flatware. It can be a huge part of setting the style and tone of your place setting. We carry a wide selection of choices, whether it be a vintage inspired design or something more modern. Here we have chosen gold that compliments the gold table accents and gold trim on the glassware.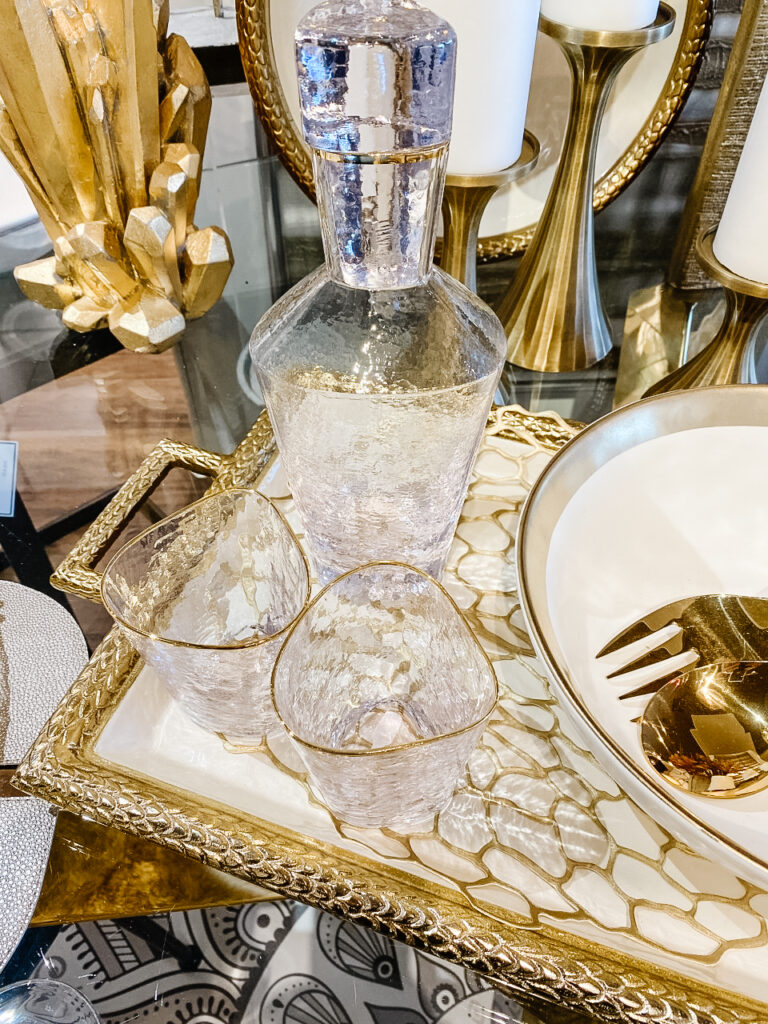 Speaking of glassware, you will want to toast to the many beautiful choices for barware and glasses for your elegant Easter evening as well as beautiful serving pieces.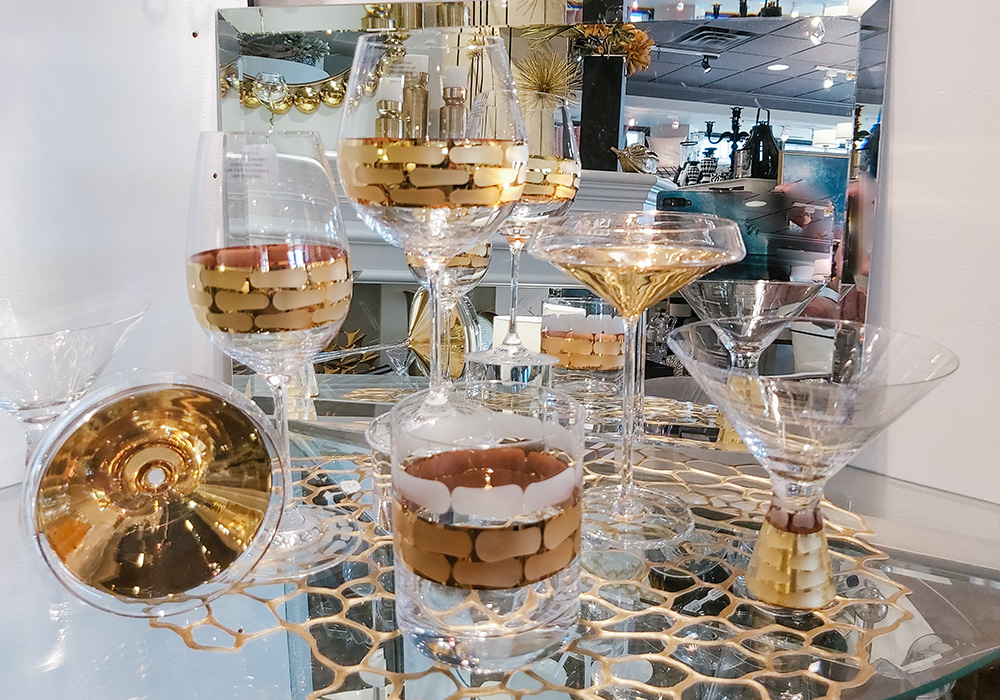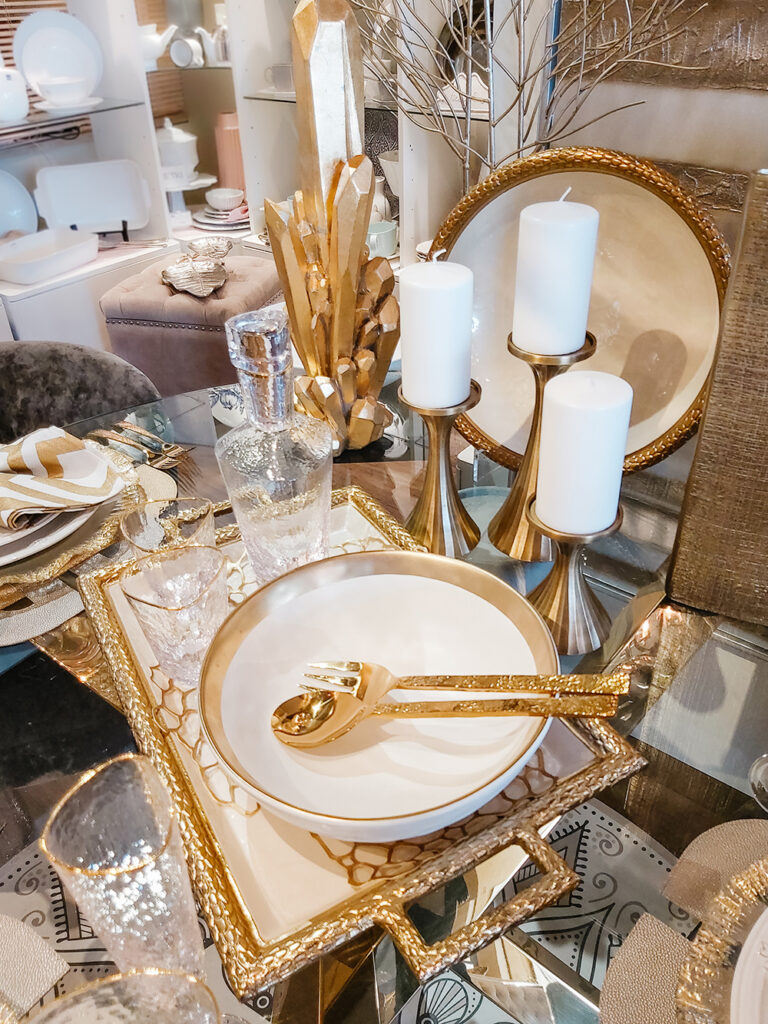 Spring has Sprung
You can't go wrong with adding more flowers when setting your spring themed table for Easter and when the flowers are tulips the result is beautiful and alive. Play around with the sizes and colors of vases and decorative bowls to add interest to the table and of course a vibrant spring colour pallette will look amazing too.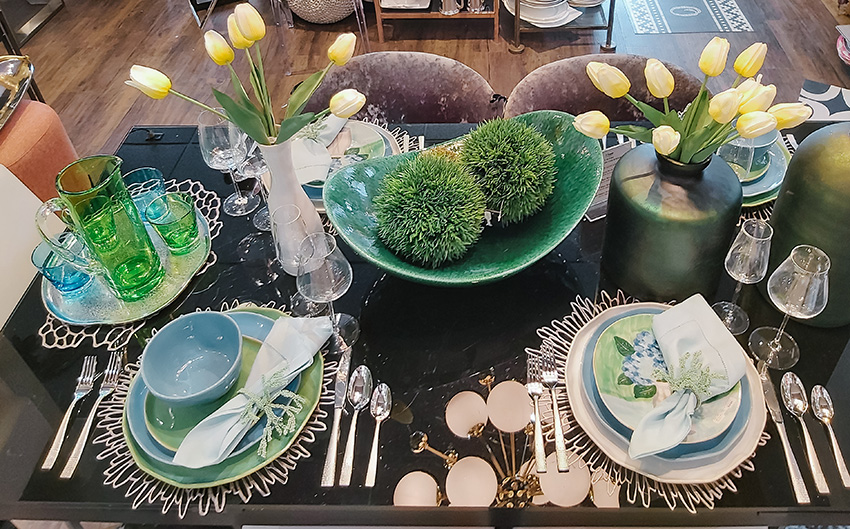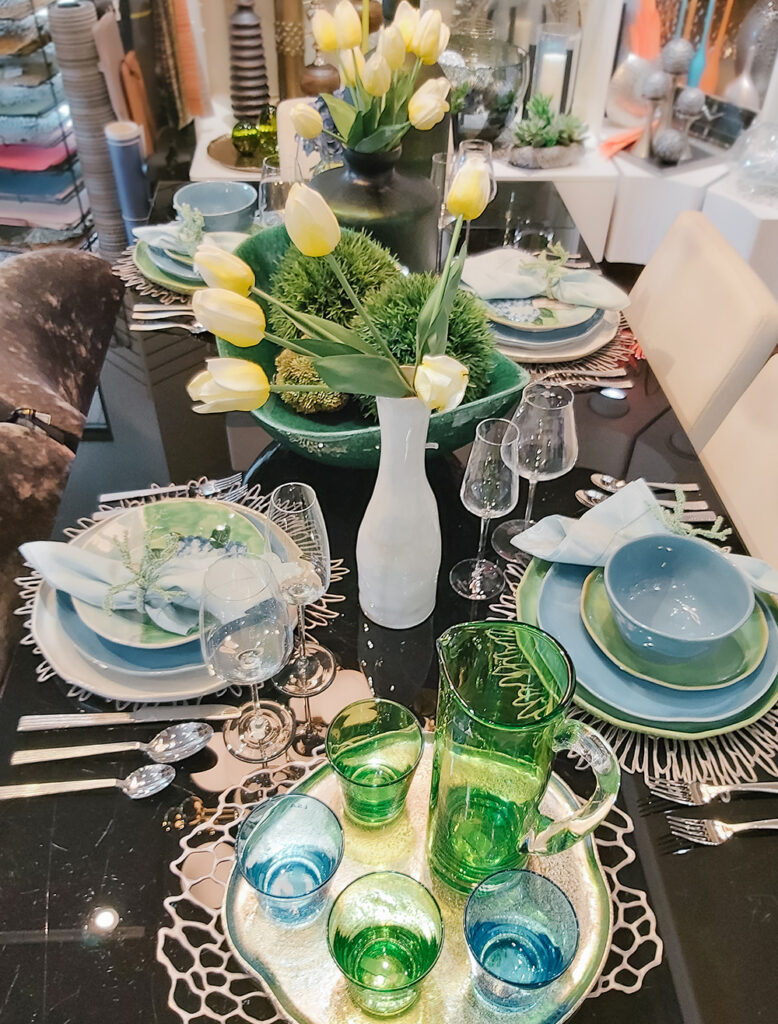 Another way to add some interest and to tie in your colours is to include some accent plates like this lovely hydrangea one within your tablescape. Even if you don't have enough for everyone a few mixed in with your other dinnerware is a win.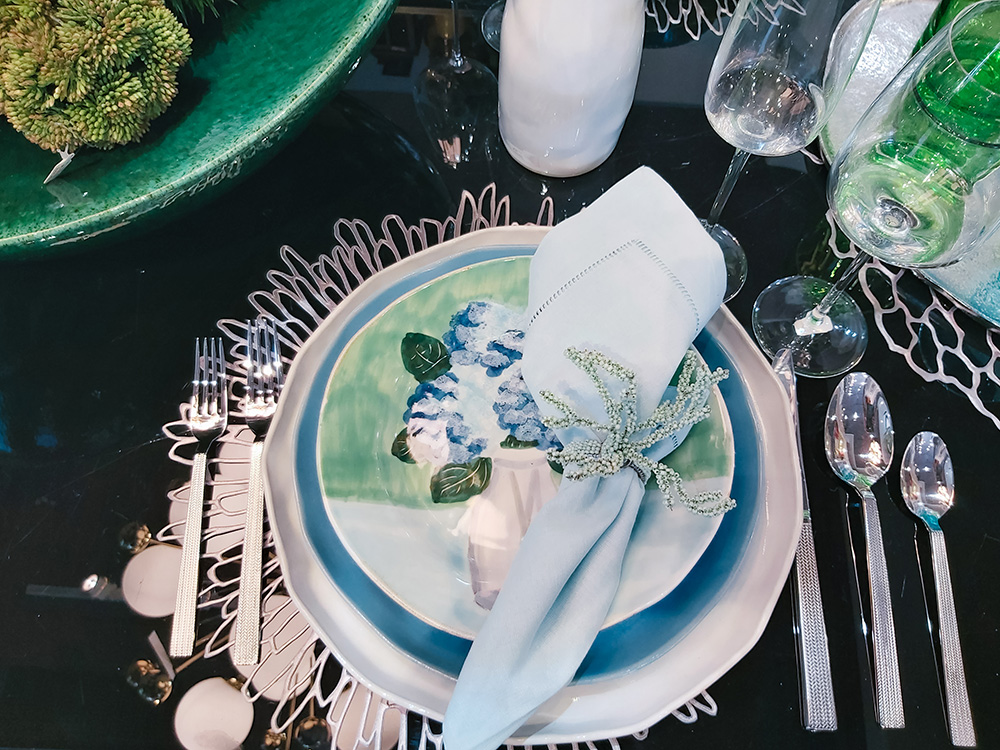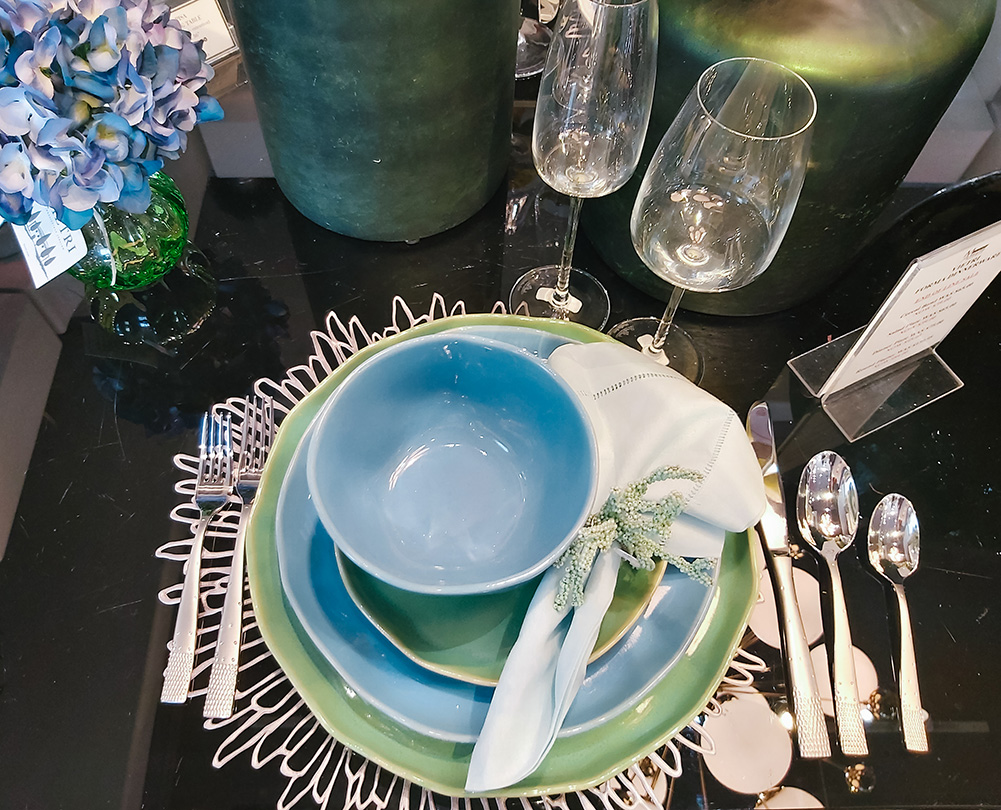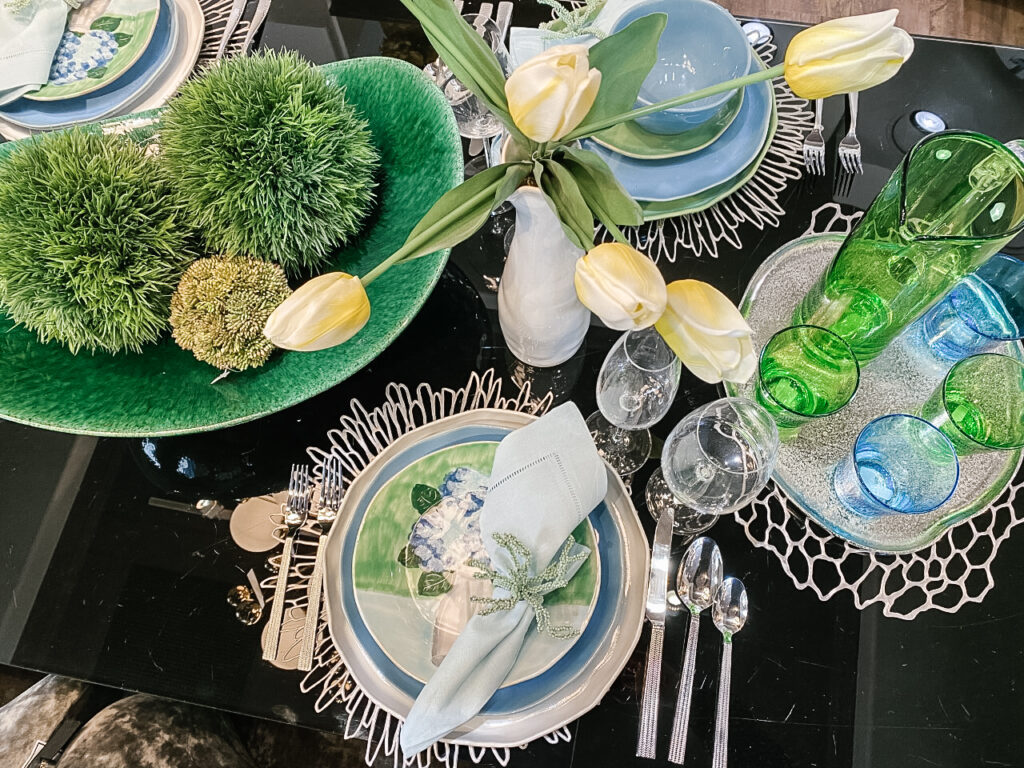 If it's colour and light you are going for this gorgeous coloured glassware is so fun for spring and will transition perfectly into your summer spreads as well.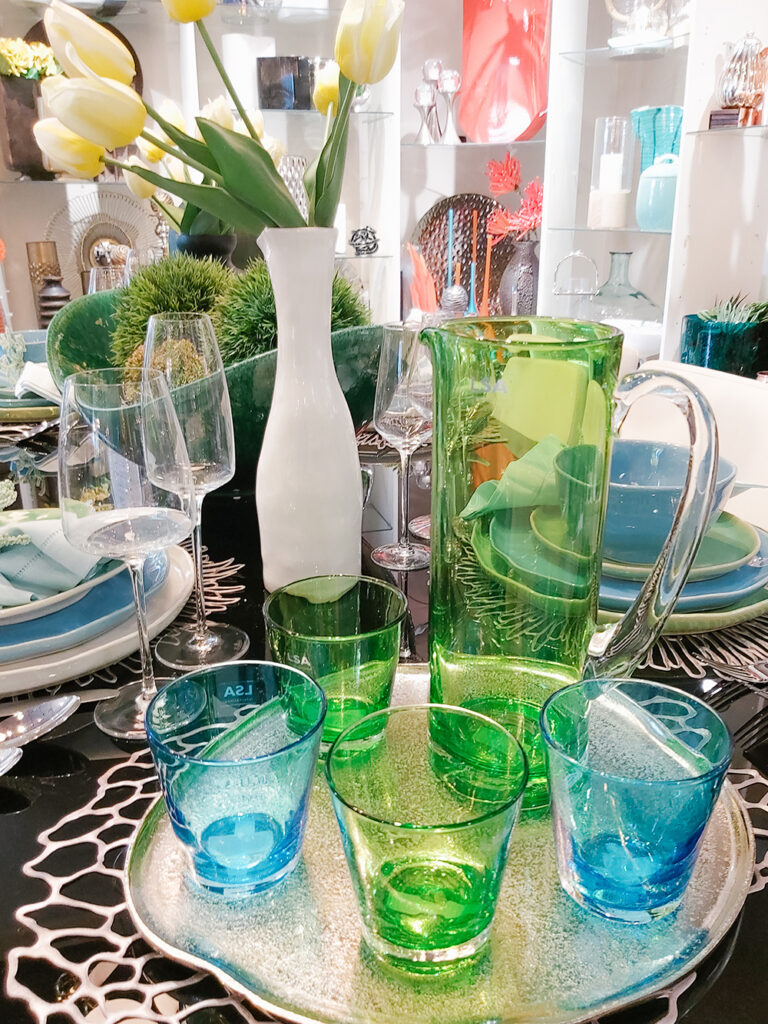 Blossoming Pink
This tablescape will have you feeling like you have landed in an orchard full of cherry blossoms or perhaps a painting of one. Styling a table really is like creating a piece of art, so have fun with it, using your table as a blank canvas and layering some of your favourite pieces, dinnerware and accents like the blossoms in this case.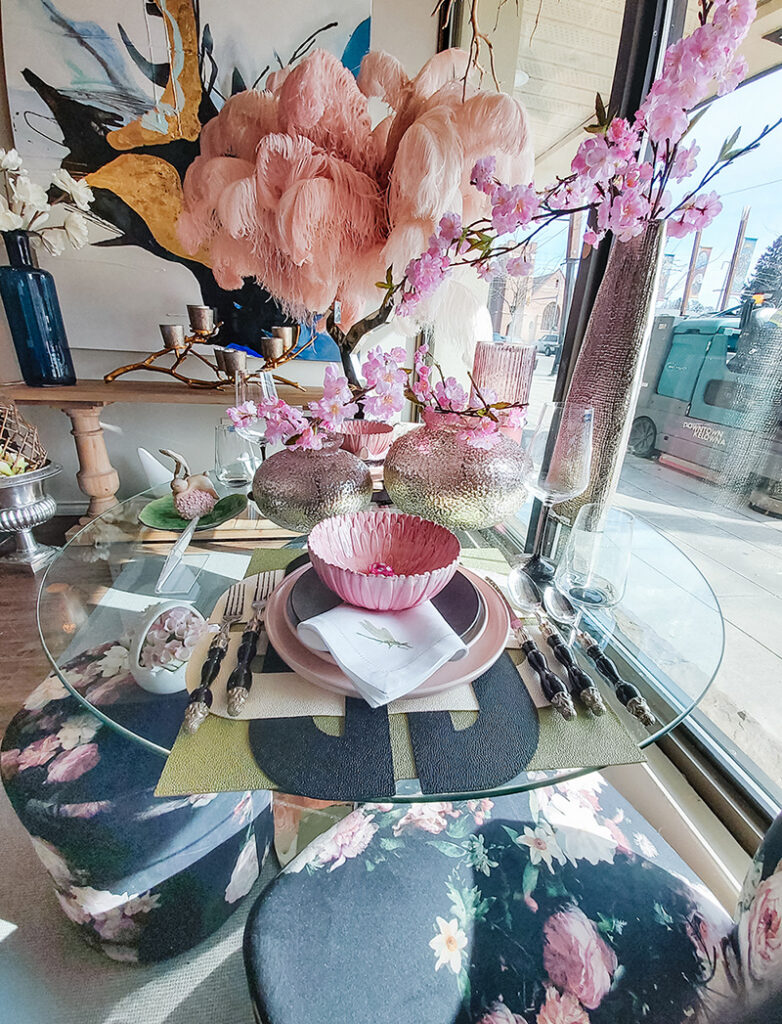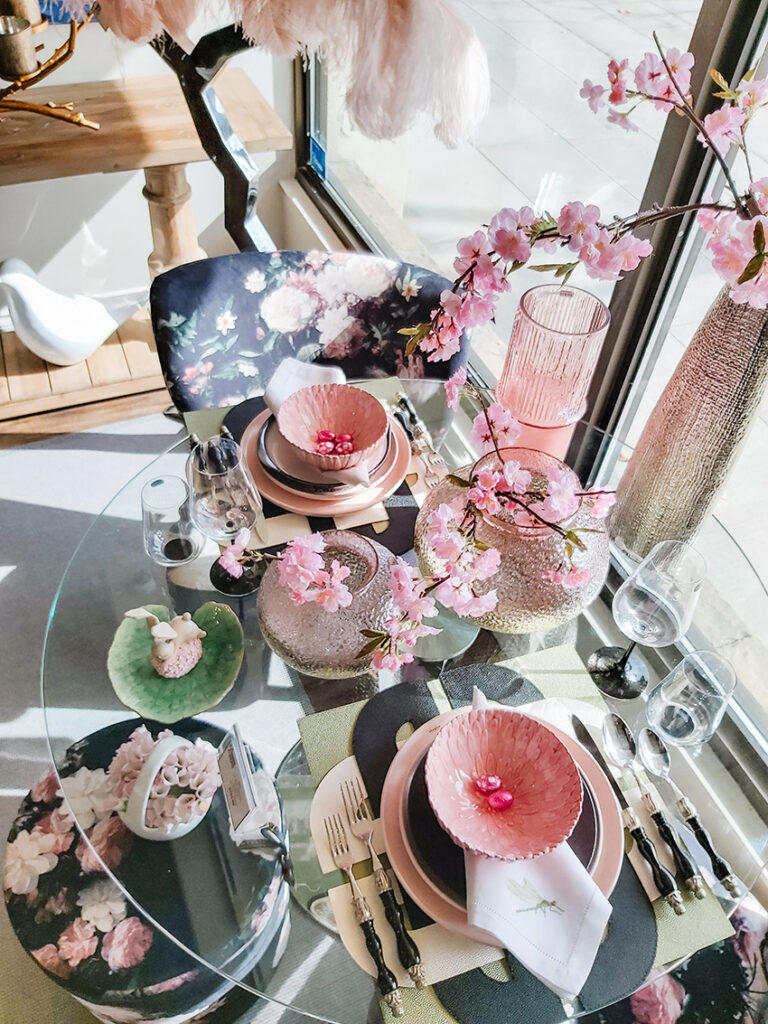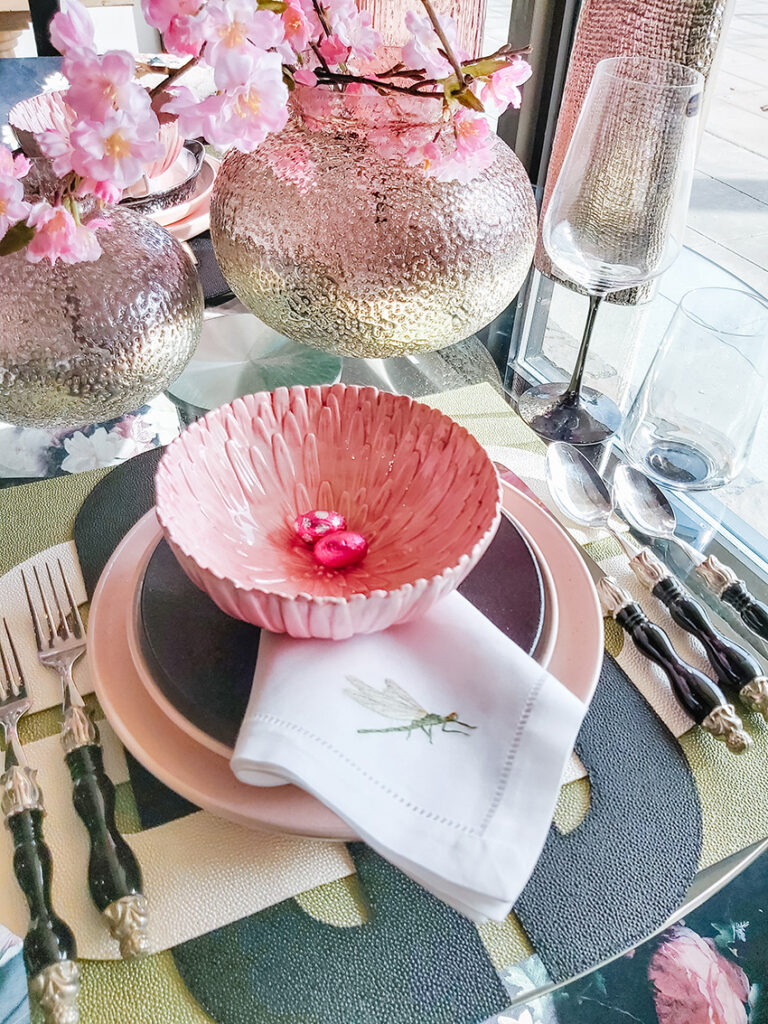 You might not think at first of pairing soft pastel pinks with charcoal or black on a spring table, but it works here, emulating the stem colour of the cherry blossoms and complimenting these amazing floral patterned dining chairs and ottoman.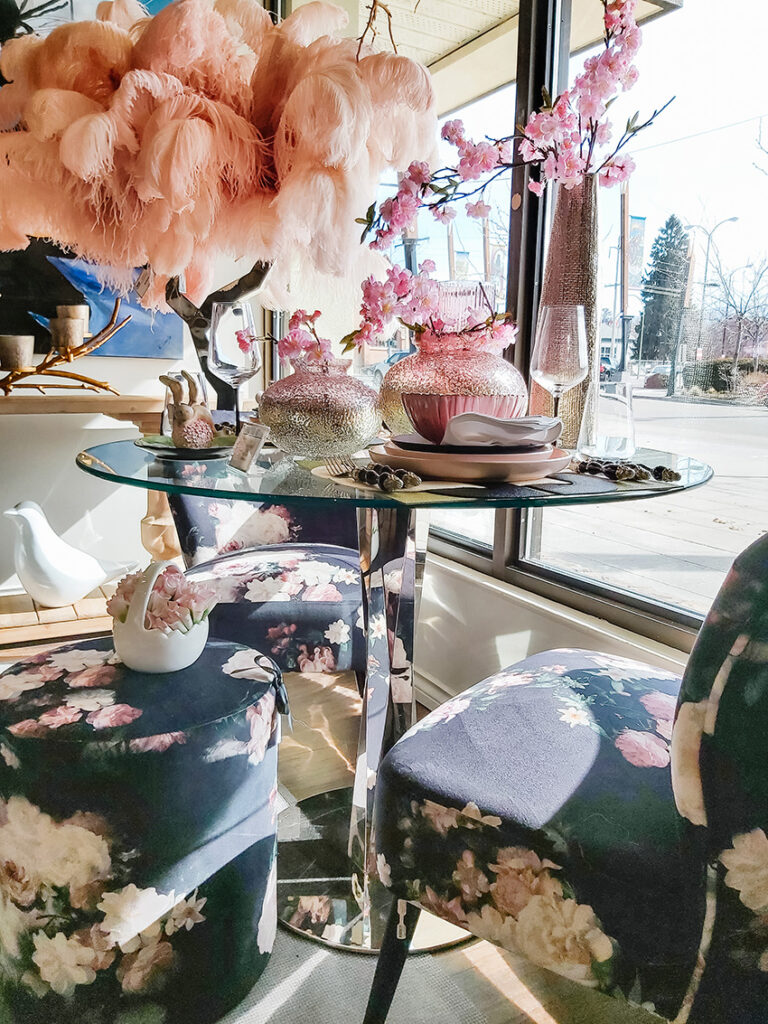 These are just 5 possible looks for your Easter or spring table this year. How will you style yours? We hope you "hop" in to see us so we can help you get started and so we can give you our spring greetings. We wish you Happy Easter and the renewed hope that spring brings!