Styling with Vases and Bowls
One of our favorite ways to dial up your interior design is to add in some vases, decorative vessels or bowls. They can be the unique texture and colour that can inspire your design or often they are the finishing touches that will take your space from dull to one that has impactful personality.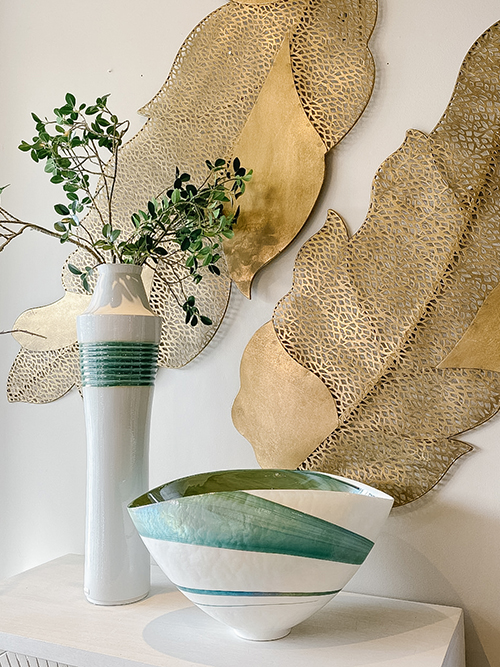 How refreshing are these green and white additions.
We love to make a statement and you can achieve that in your space with a vase or vessel of a striking colour or unique shape and design.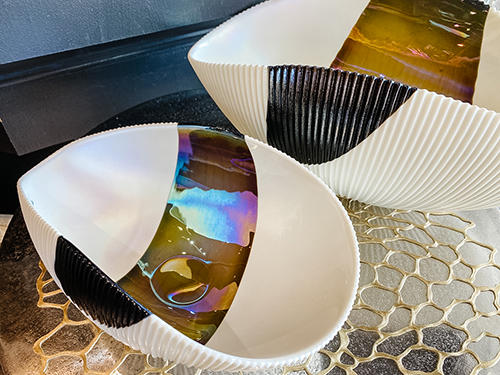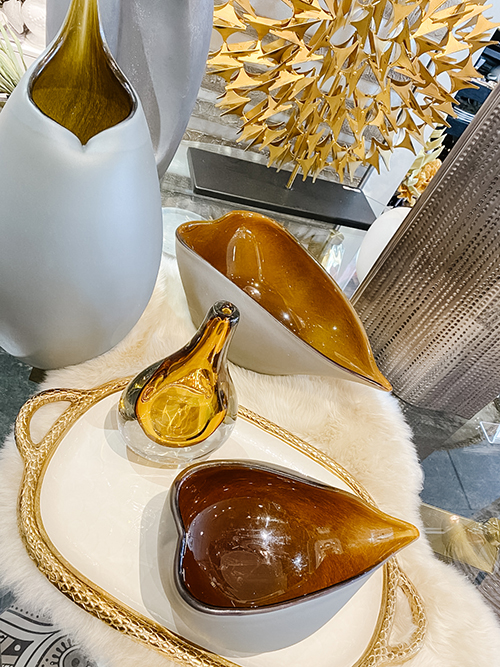 A grouping of smaller pieces are so are perfect for bookcases, nightstands, side tables and bathroom vanities and we encourage you to experiment with new shapes and in styling vases alongside other decorative objects and textiles for a layered look.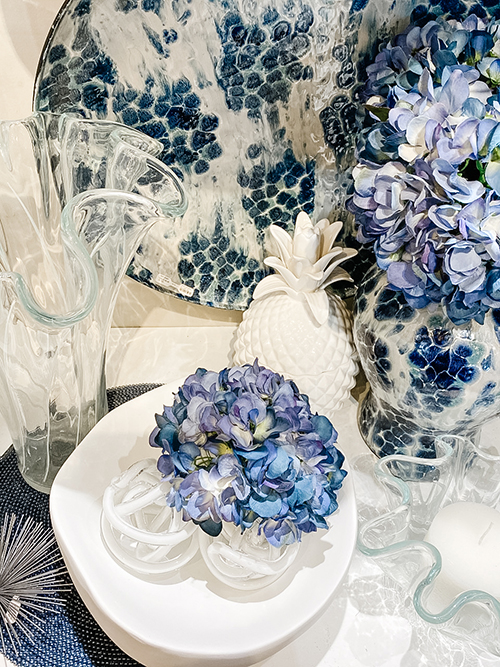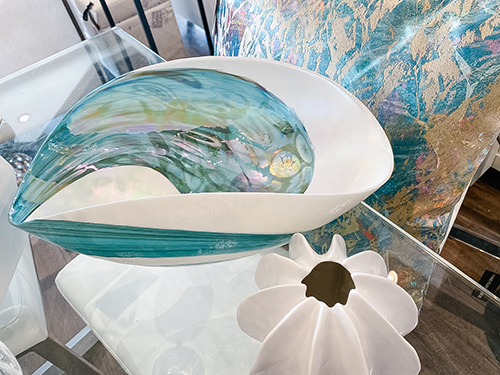 As we transition to the new seasons of spring and then summer, changing up the look of your home may be top of mind and adding in some vases or bowls is such an easy, effortless way to add some color and renewed interest. Whether it's pieces for your tabletop, mantel or vanity the iridescence of these pieces is stunning and they inspire some amazing combinations with other home decor items like throw pillows and table linens.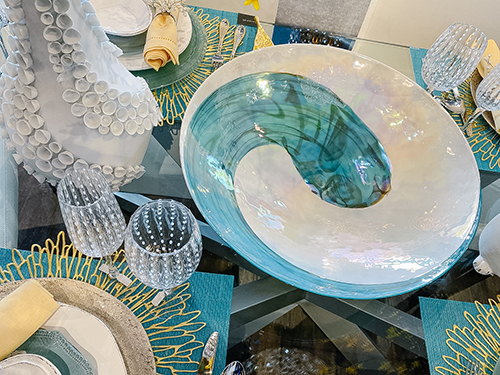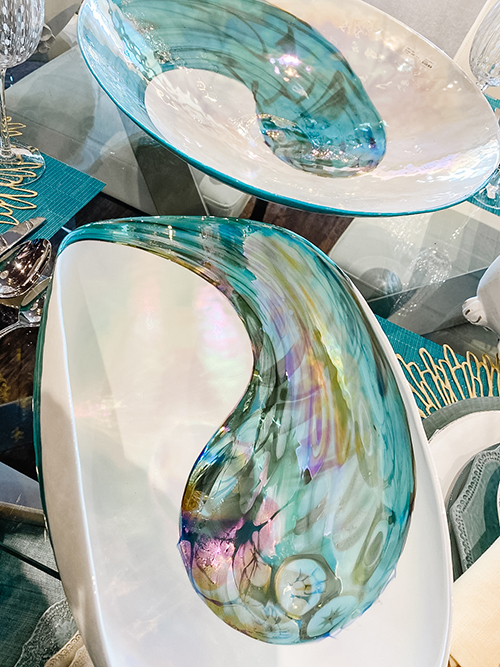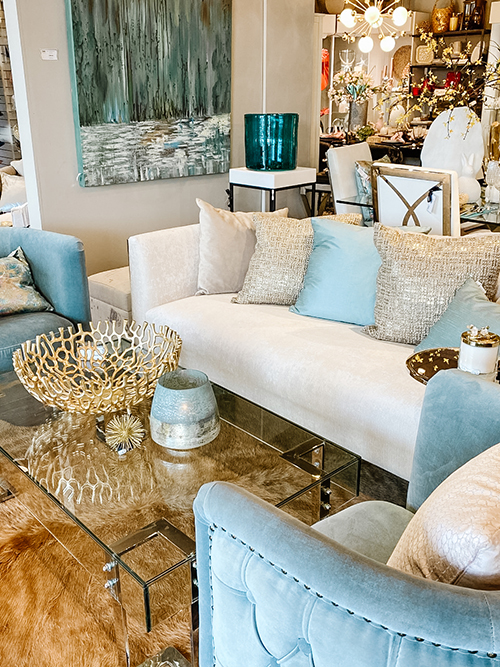 When styling your coffee tables with decorative accents consider the rule of 3's or odd numbers and pay attention to the scale of your objects. Pieces that are too small or all the same size will get lost in your space and will seem scattered and if they are too large they could end up making your space look cluttered. Having pieces at a variety of different heights and sizes is the most eye pleasing.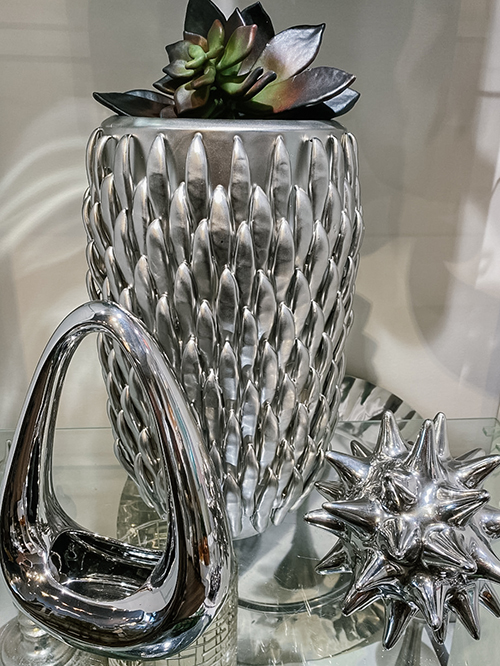 Even when your accents are all the same material, changing up the texture and shape, makes for a dynamic arrangement.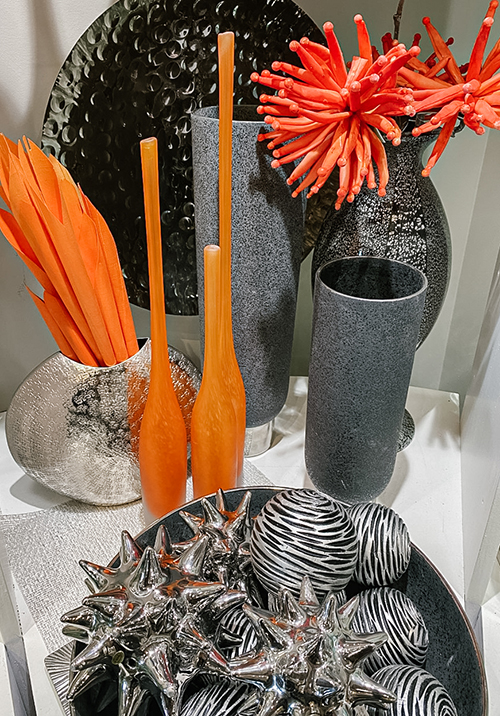 On the other hand, it is just as dynamic and maybe even more so, to select pieces that contrast with each other in colour, material, texture and shape. Be brave and embrace those vibrant colours. The colours you choose could reflect the colour scheme already in your home or could be a way of adding a pop of something new to your otherwise monochromatic or neutral palette.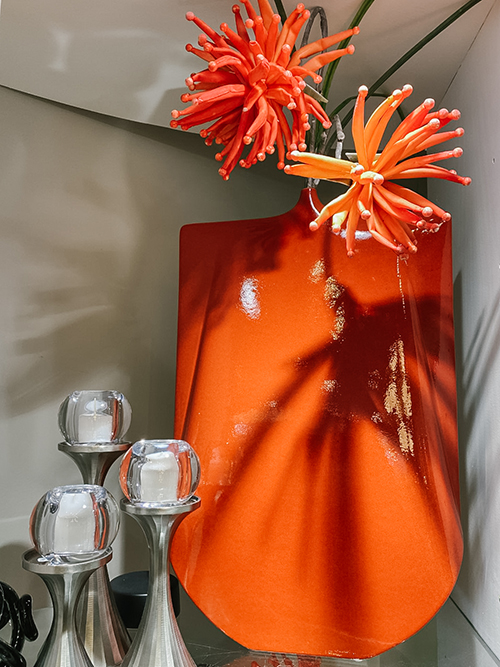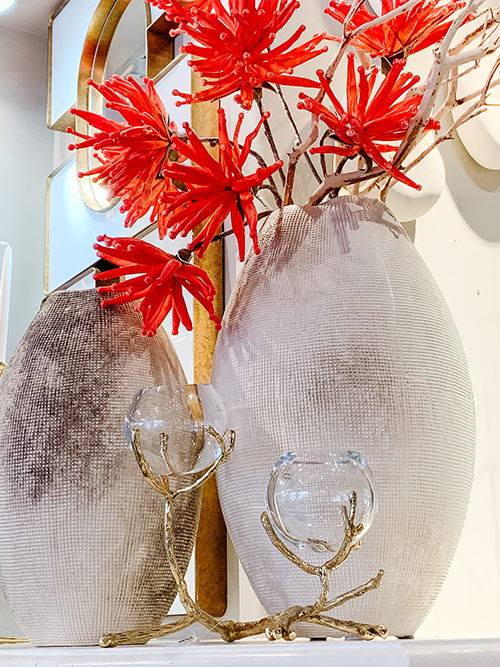 Many of the vases we have can look stunning even on their own, but why not add faux blooms, decorative grasses, or branches for even more drama, especially if you are looking to create a more large scale statement.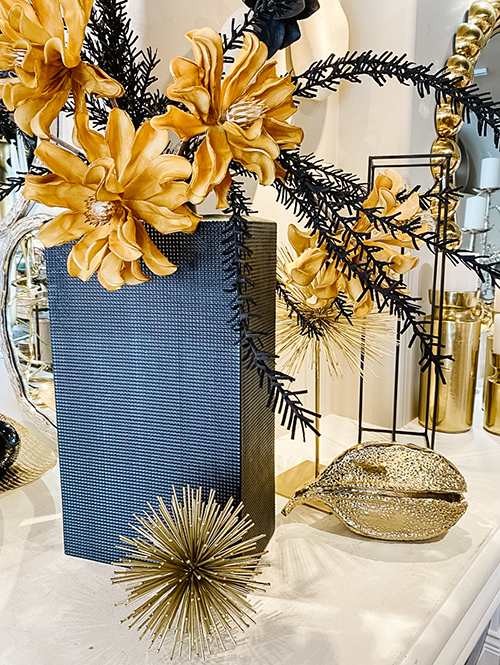 …Or maybe even lemons!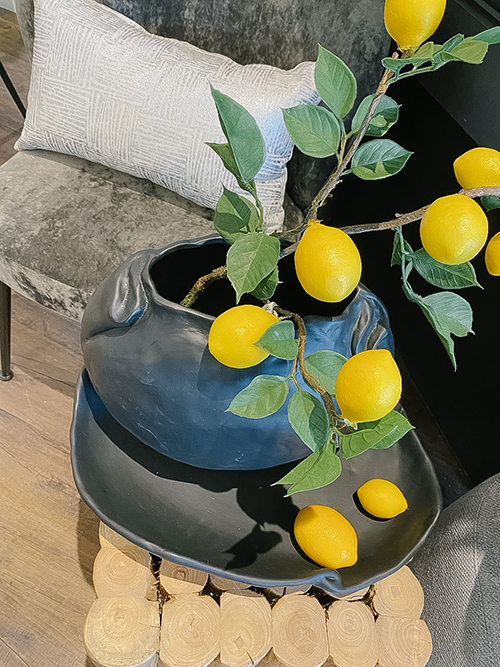 Speaking of large scale pieces, large vases placed directly on the floor are lovely for filling empty corners with something of interest and many of our floor vases can help you create ambiance outdoors as well at your entryway or on outdoor patio and deck areas.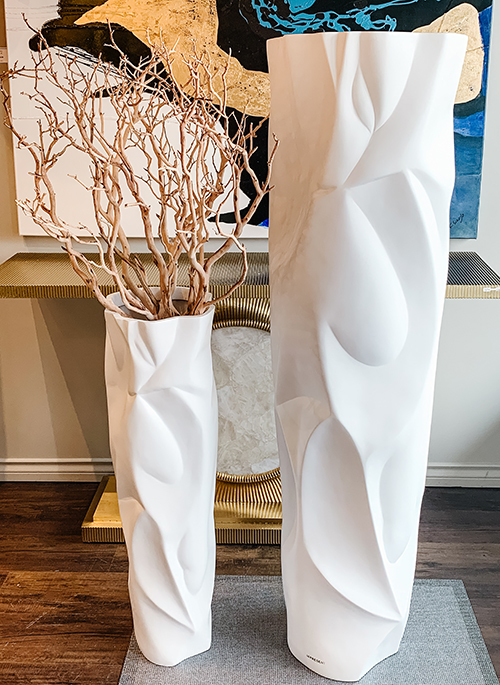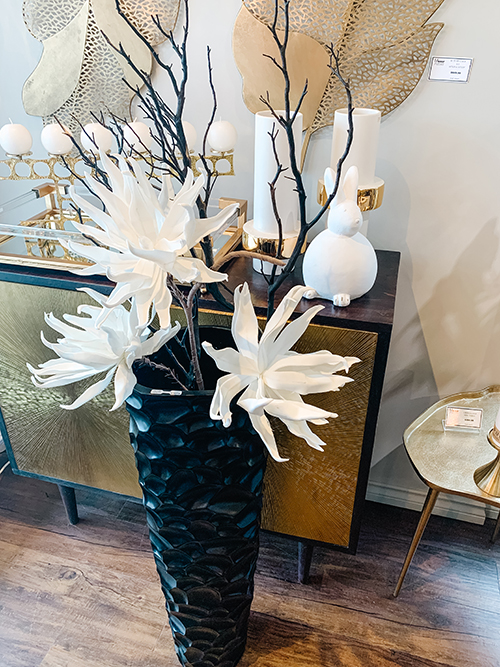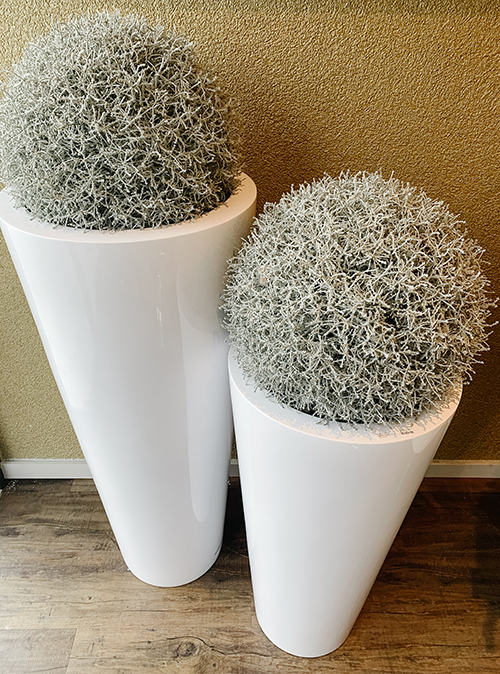 Everytime we receive a new vase or decorative bowl piece we revel at the options and can only imagine how it might become part of someone's home. We are excited to see what you create! Tag us on social media with your vase and bowl arrangements #MyModernAccents.