A New Modern Outlook
I think right about now many of us are looking for ways to stay positive and look forward to the future. Having a new vision for your interiors is something you can have control over and a few small changes will breathe new life into your space as well as your psyche. We are sharing some design tips as well as some of our favourite new furnishings and modern accents to give you a new outlook on your living space and maybe even your lifestyle.
Modern Luxury
Selecting modern furniture is a great way to make your space unique and the pieces you select often speak to your character and your likes. What do you think these luxurious chairs in black velvet and gold might say about you. Perhaps that you like the finer things in life, but also at the same time like a little fun. This looks is your home's version of the little black dress, jewellery included.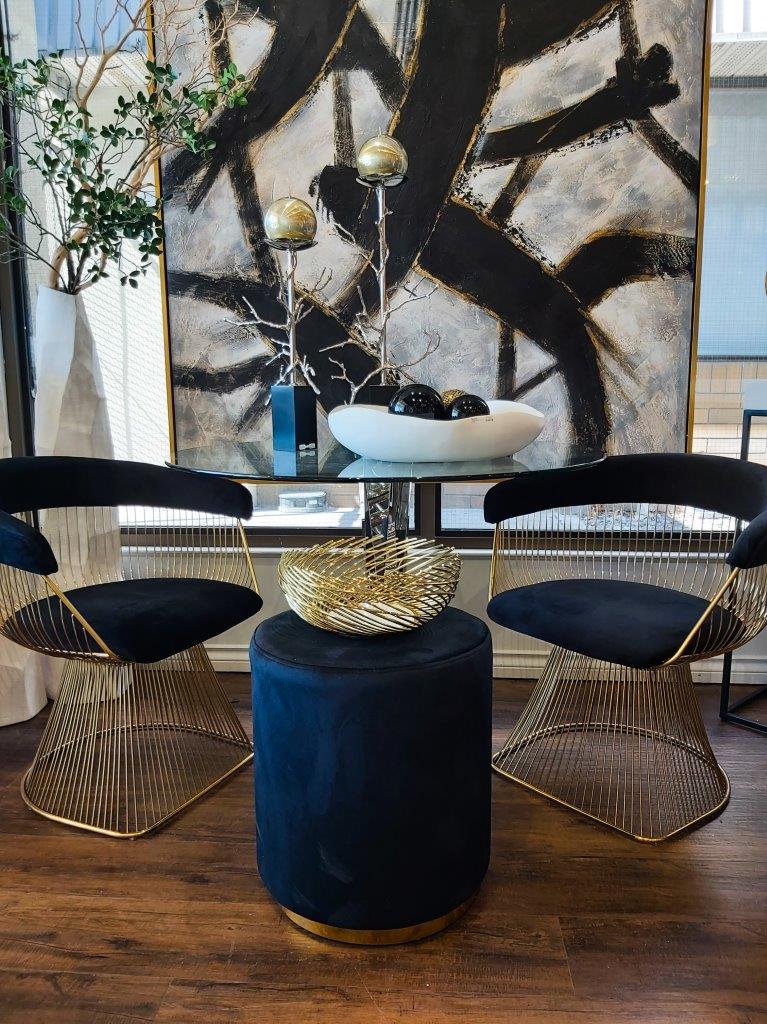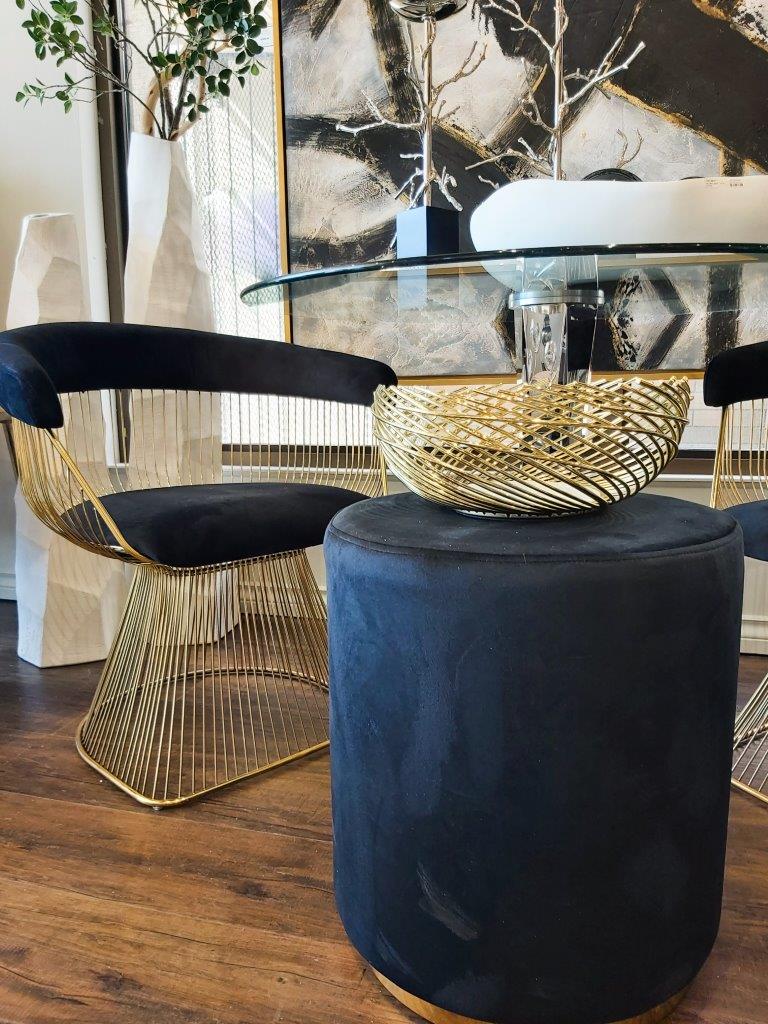 Everytime there is a new shipment of stock we have a new favourite and we are in love with both the look and functionality of the little barrel side table below in black with the gold handle. It looks stunning and the handle makes it simple to pull it up chair side for your favourite cocktail wherever you choose. It may even work as an extra surface for entertaining on a covered patio or balcony.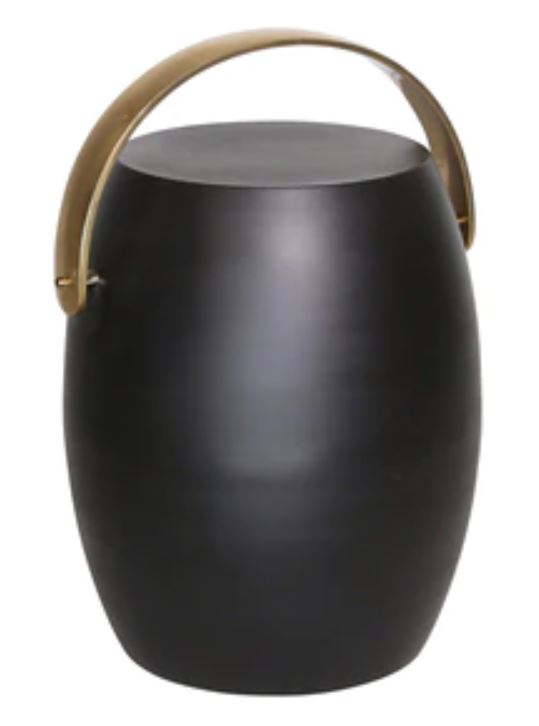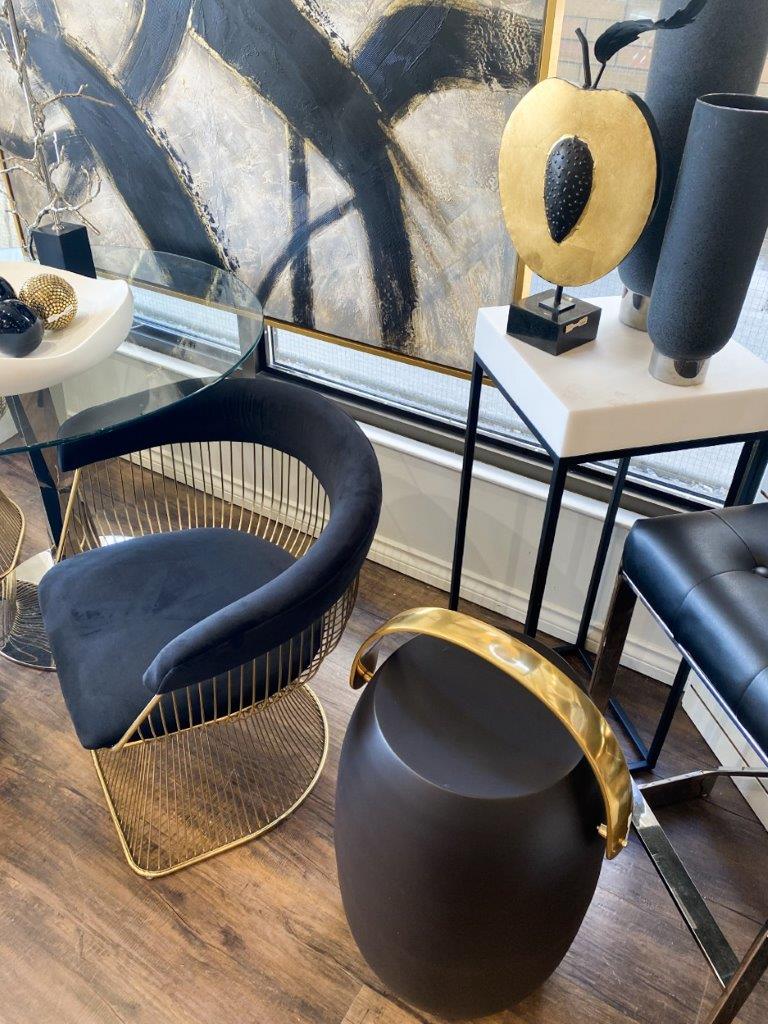 A Modern Entrance or…
One of the first things you see when you enter your home or the last thing when you leave ought to be memorable and selecting this unique modern pleated velvet sofa will do the trick. It's small enough to work like a bench in your entry, but a warning you may not want to leave once you sit down. We could also see it working well in a smaller condo as a sofa/love seat or imagine it pulled up at the end of a luxurious bed in your master.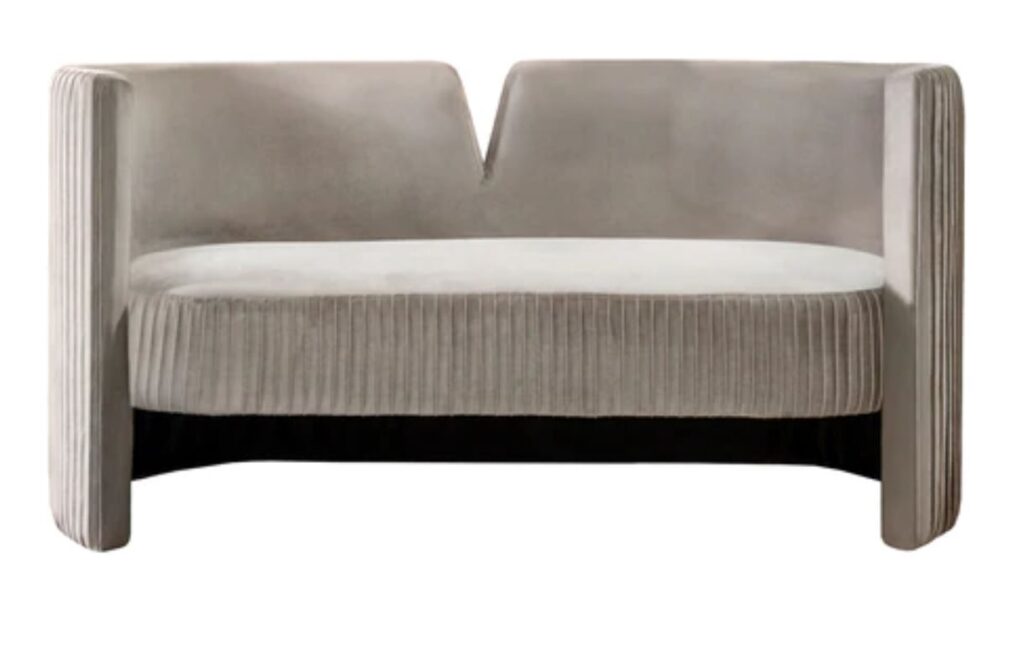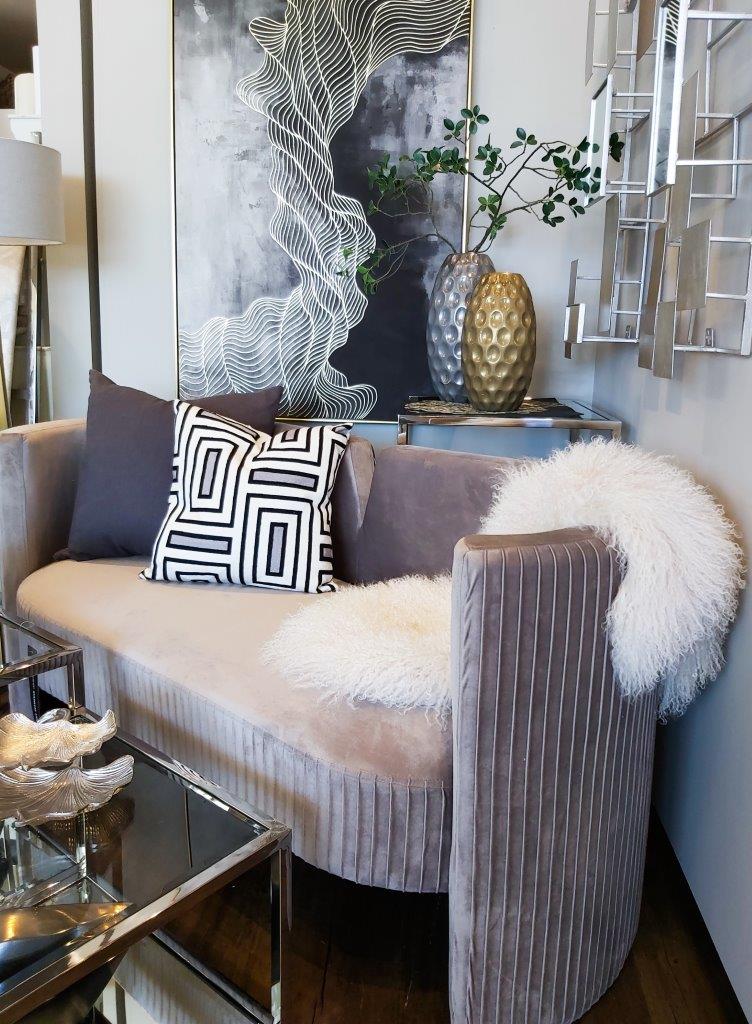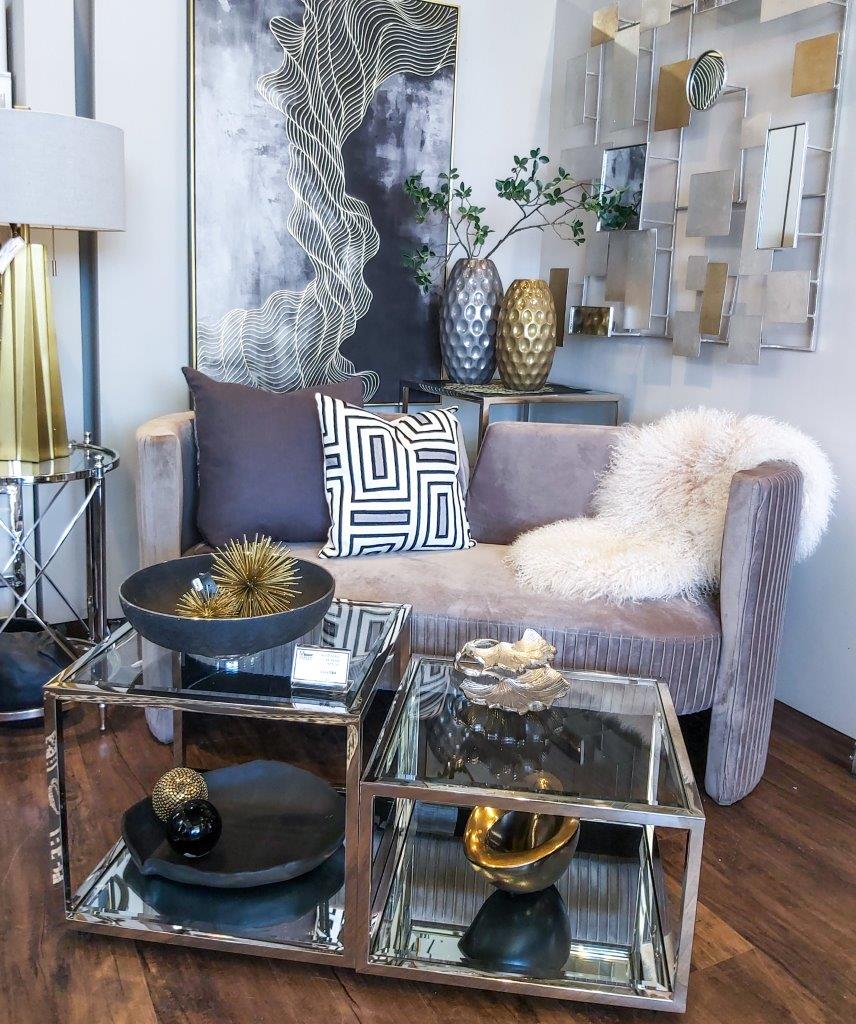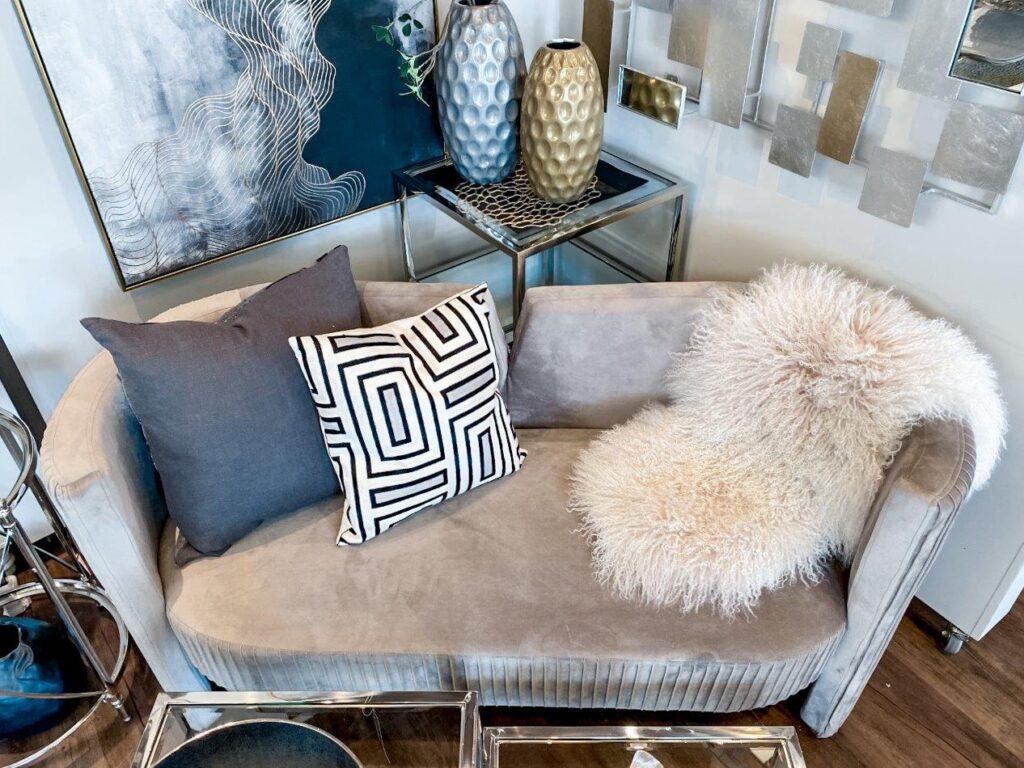 Modern Living
Lets move on to your living space where you likely spend most of your time or at least focus most attention to decorating. Again it is a chance to make a statement and select a focal point. Yes you can do that with accessories and even something for your walls, which we will touch on in a bit, but why not choose a unique piece of furniture like this polished steel coffee table with a tempered glass top.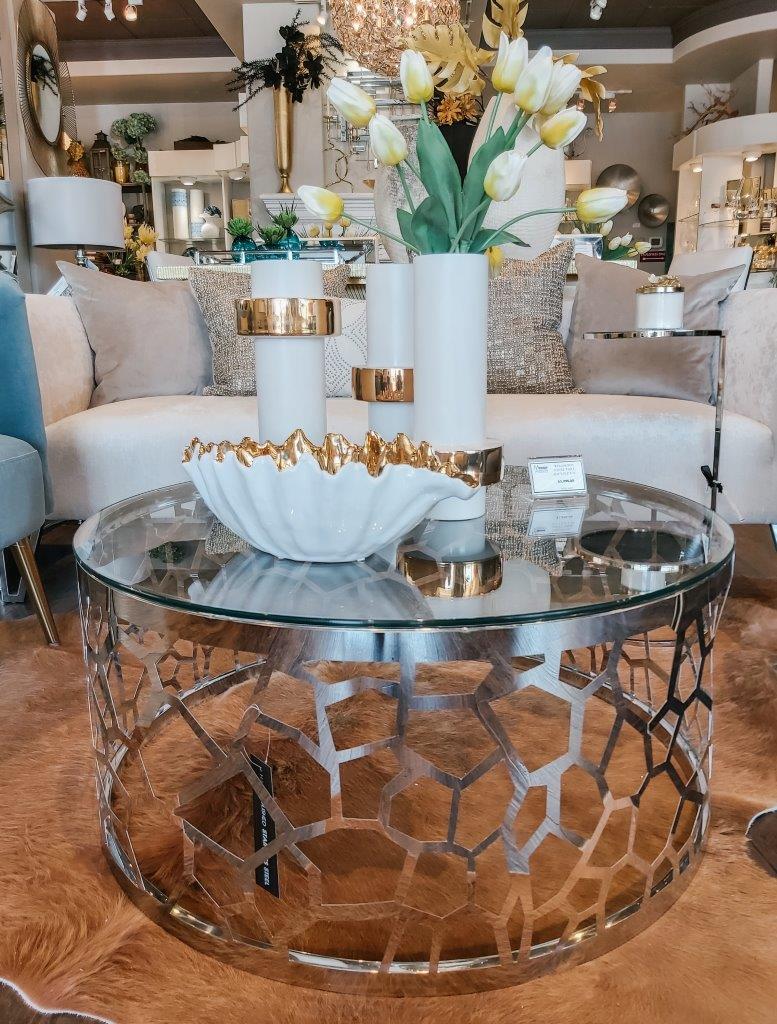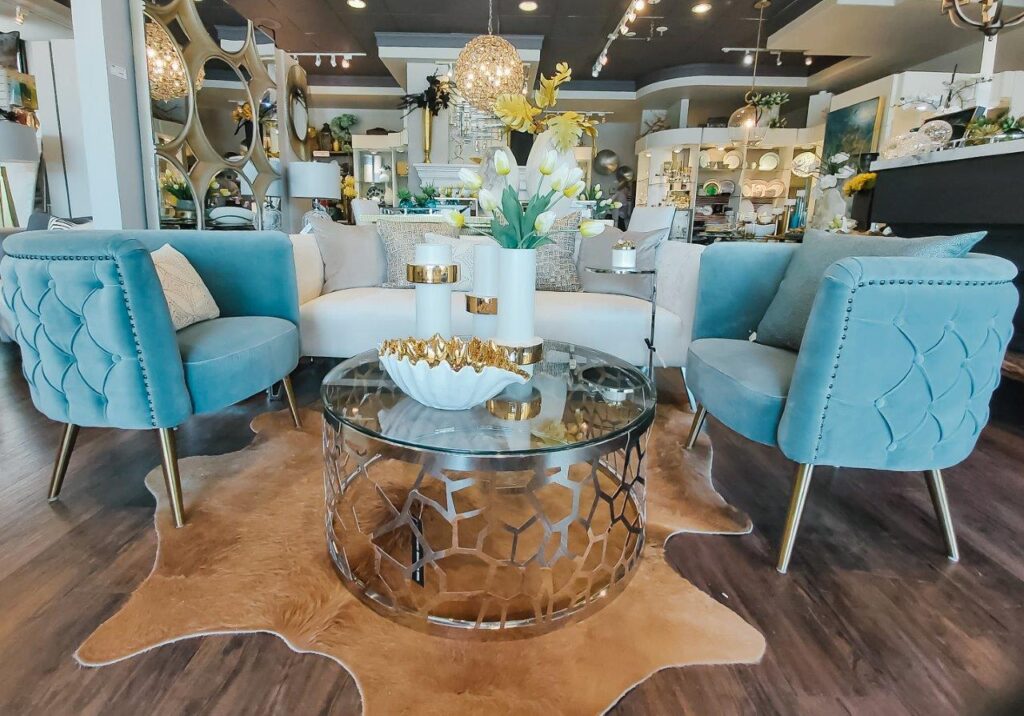 If you have been following us you may recognize the cutout pattern as the same one found on the back of some our favourite dining and bar chairs.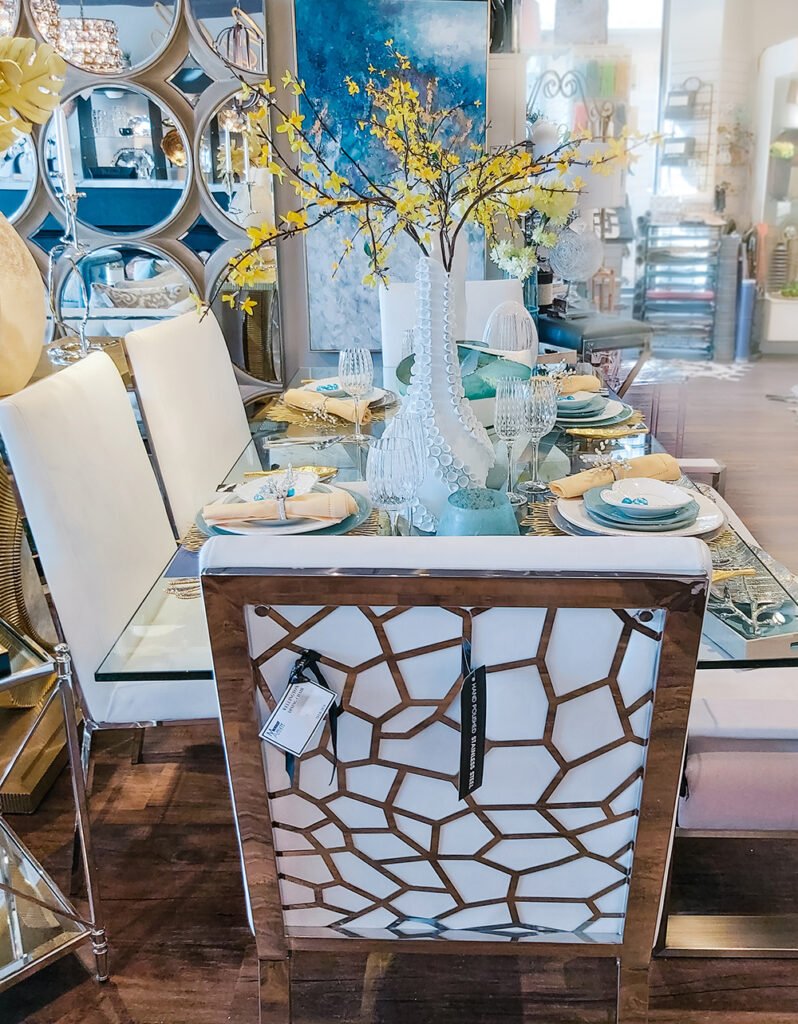 Modern on top
I think you will agree that it is the icing, or selection of modern accents, on top that will make your new look come together. We recommend you scroll back through the furniture images we have already posted here and have a closer look at all the "bling" ie. the wall decor, vases, decorative bowls, candleholders, and even florals and throw pillows that elevate each look. Even if you aren't in the market to upgrade your furniture you will feel good in your space with a few new accents added. They might either add that pop of colour, some much needed texture or tactile dimension, or personality to your otherwise regular room.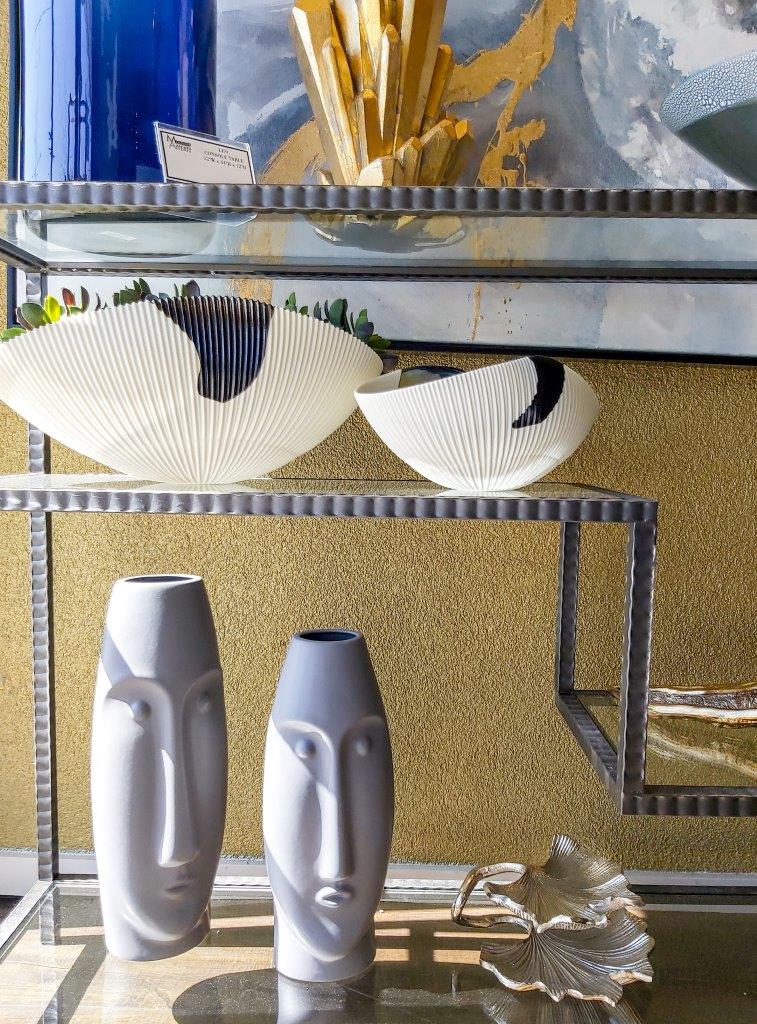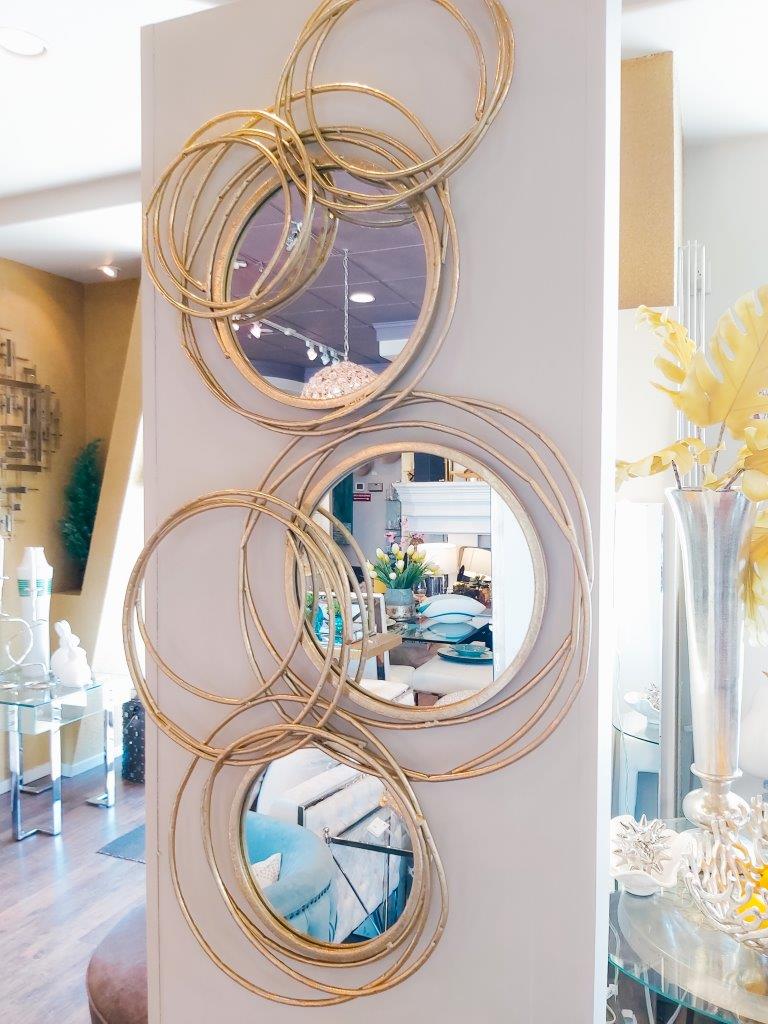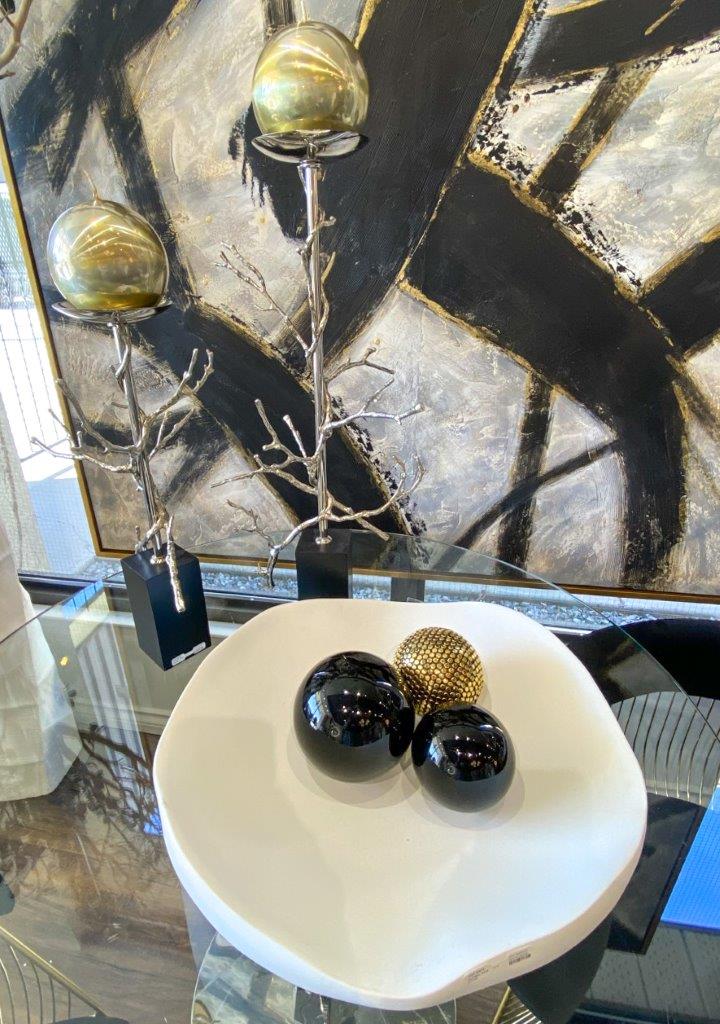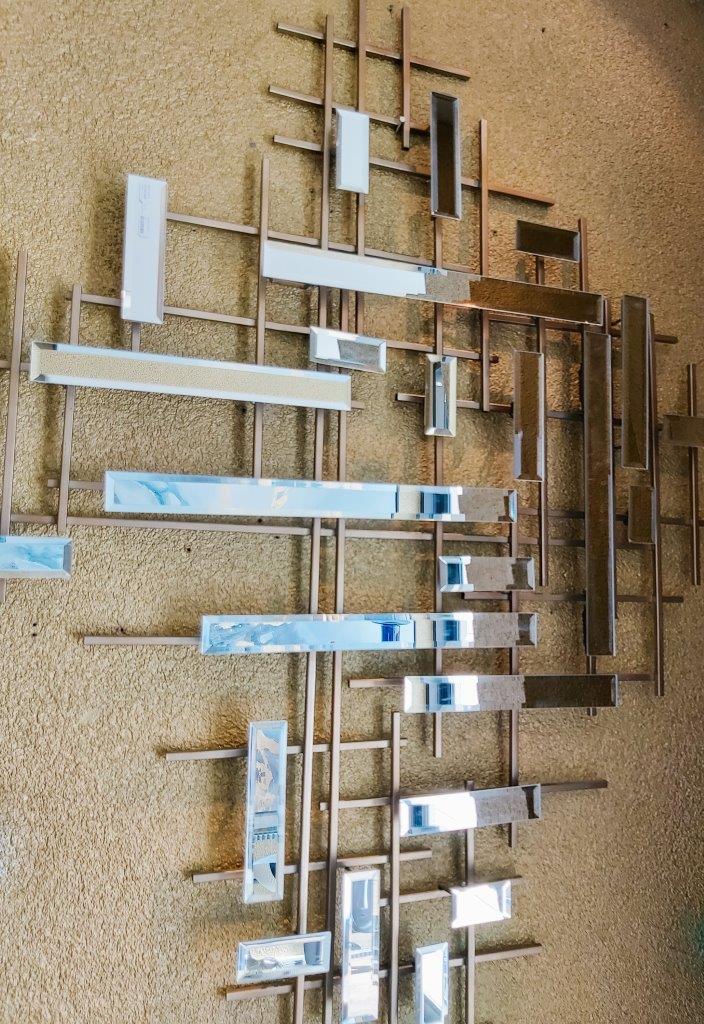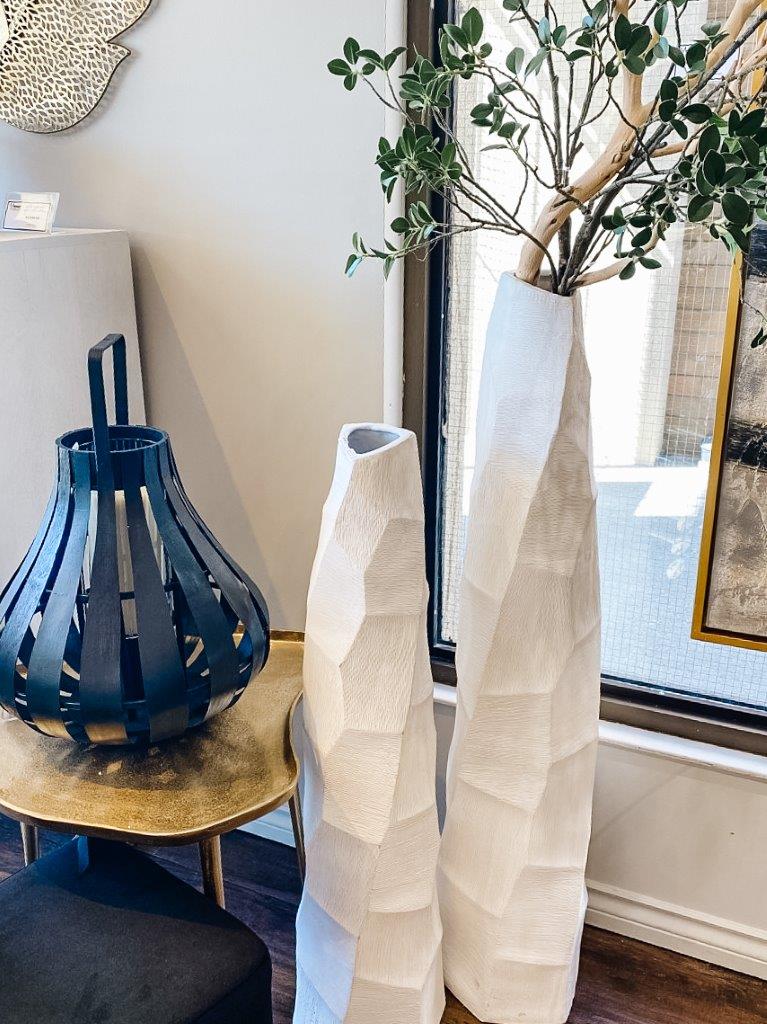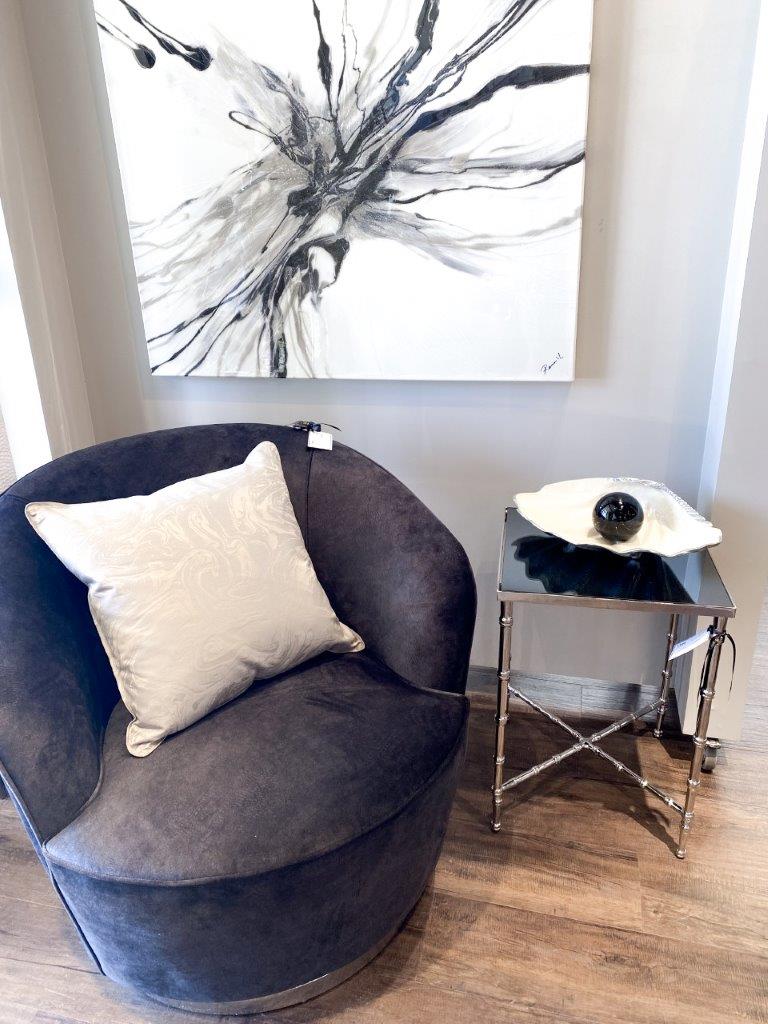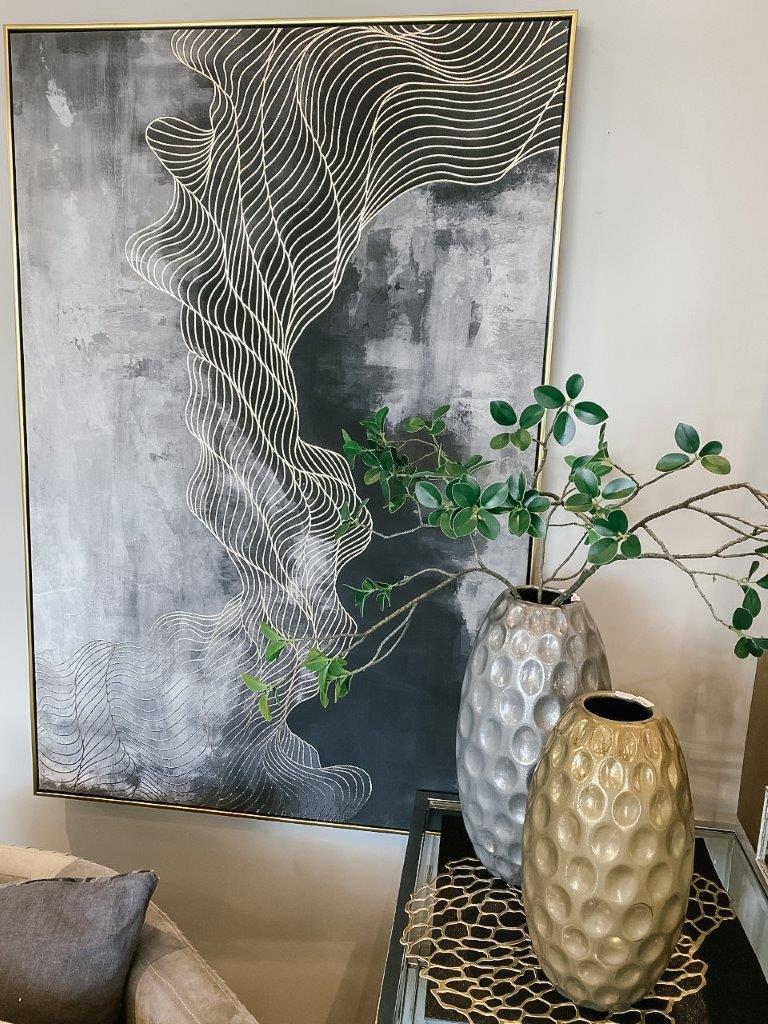 We hope you have a new outlook on your space having been inspired by how modern furniture pieces and accents can make all the difference. What does your future interior style look like?