Delores' Favourite Things 2020
It's that time of year when Delores and her team at Modern Accents have been busy styling the store for the holidays and she has also put together a list of some of her current favourite things in the store. Many would make fabulous gifts or they may even inspire your own wish list or help you style your own fabulous holiday.
LED Christmas Tree Candles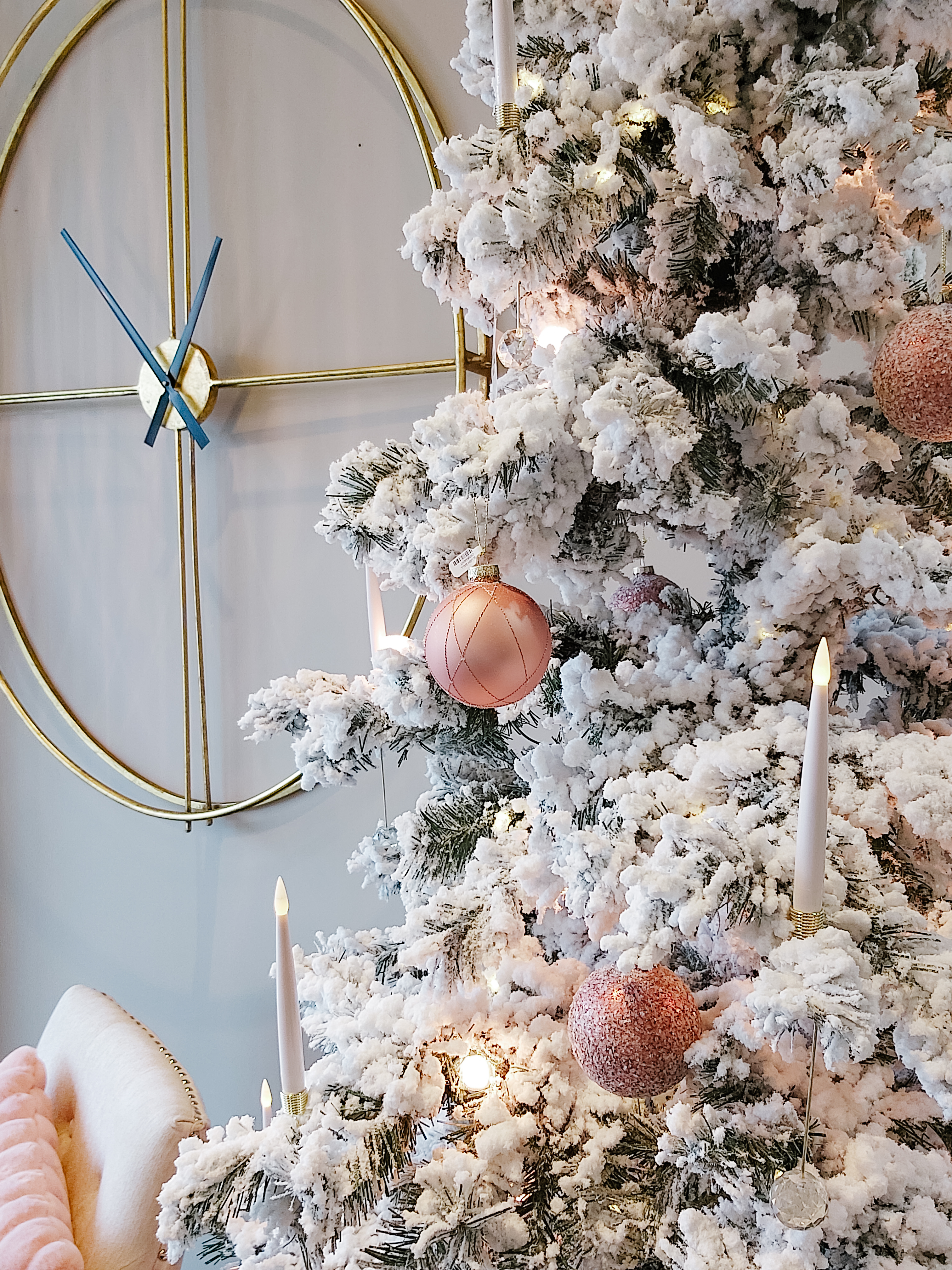 There is always at least one item that stands out from everything else and that is unique and new for the season. This year, these beautiful LED candles that balance on your Christmas tree, top Delores' list. Distribute several of these on your tree and dim the lights and you will have that feeling of an old-fashioned Christmas with the flickering light of candlelight, but with a modern twist. Also what better way to bring some joy and light to a loved one or friend this year. Add a few of these to a gift basket or parcel.
Decorative Drums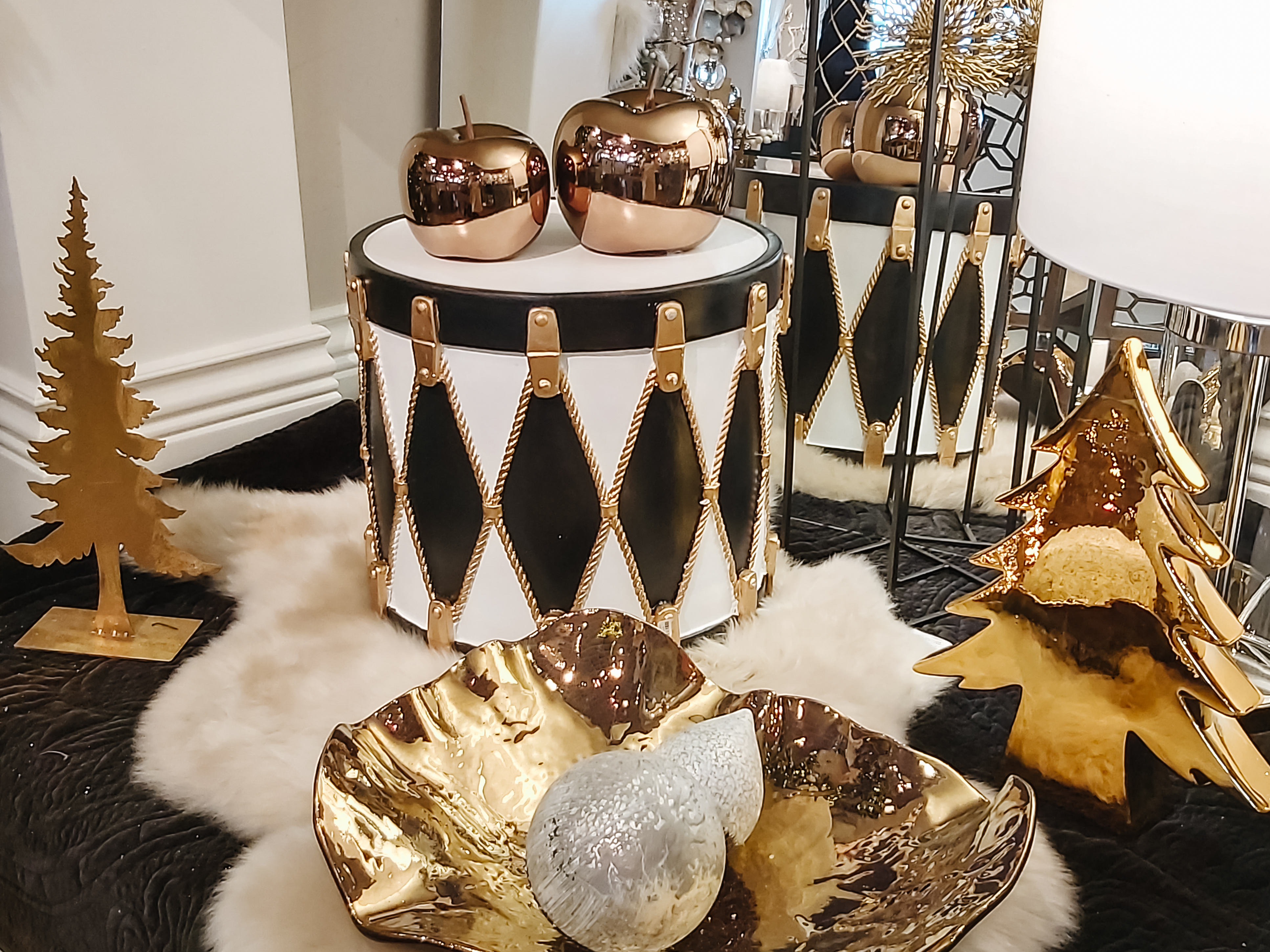 These whimsical drums are also new this year and will bring a little fun to your holiday decor or to that lucky person you might be buying for. We love that they are black, gold, and white and tie in so perfectly with both a modern or traditional style. The geometric shapes and contrast in the design is striking.
Tufted Blue Velvet Accent Chairs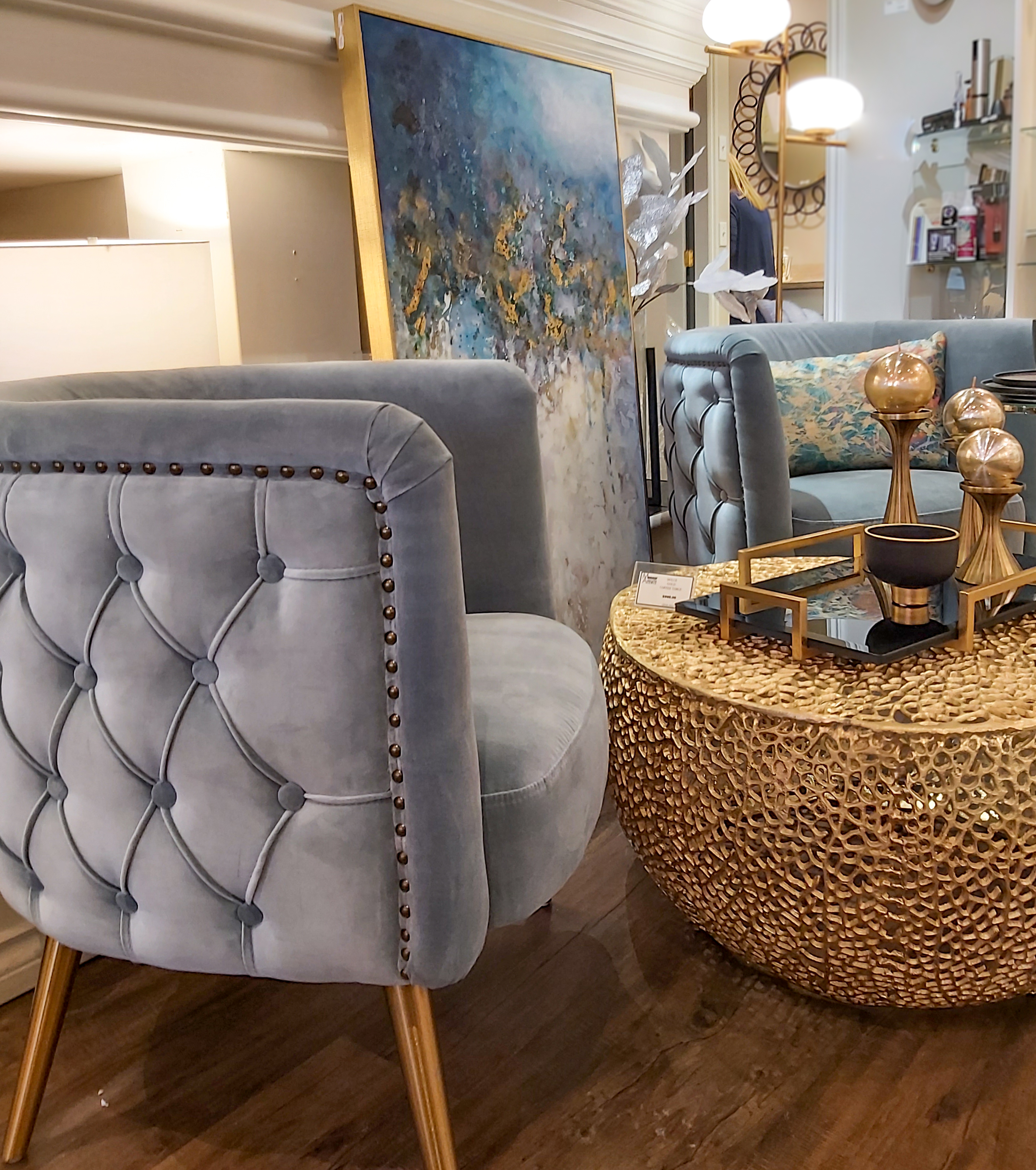 Delores just had to add these luxurious new arrivals to the list. A true gift for your home, these velvet tufted chairs in a smoky blue colour, feel like a hug when you sit in them and are so stylish too. They would be a stunning addition to a living room, sitting room or even to create a quiet sitting area in your bedroom.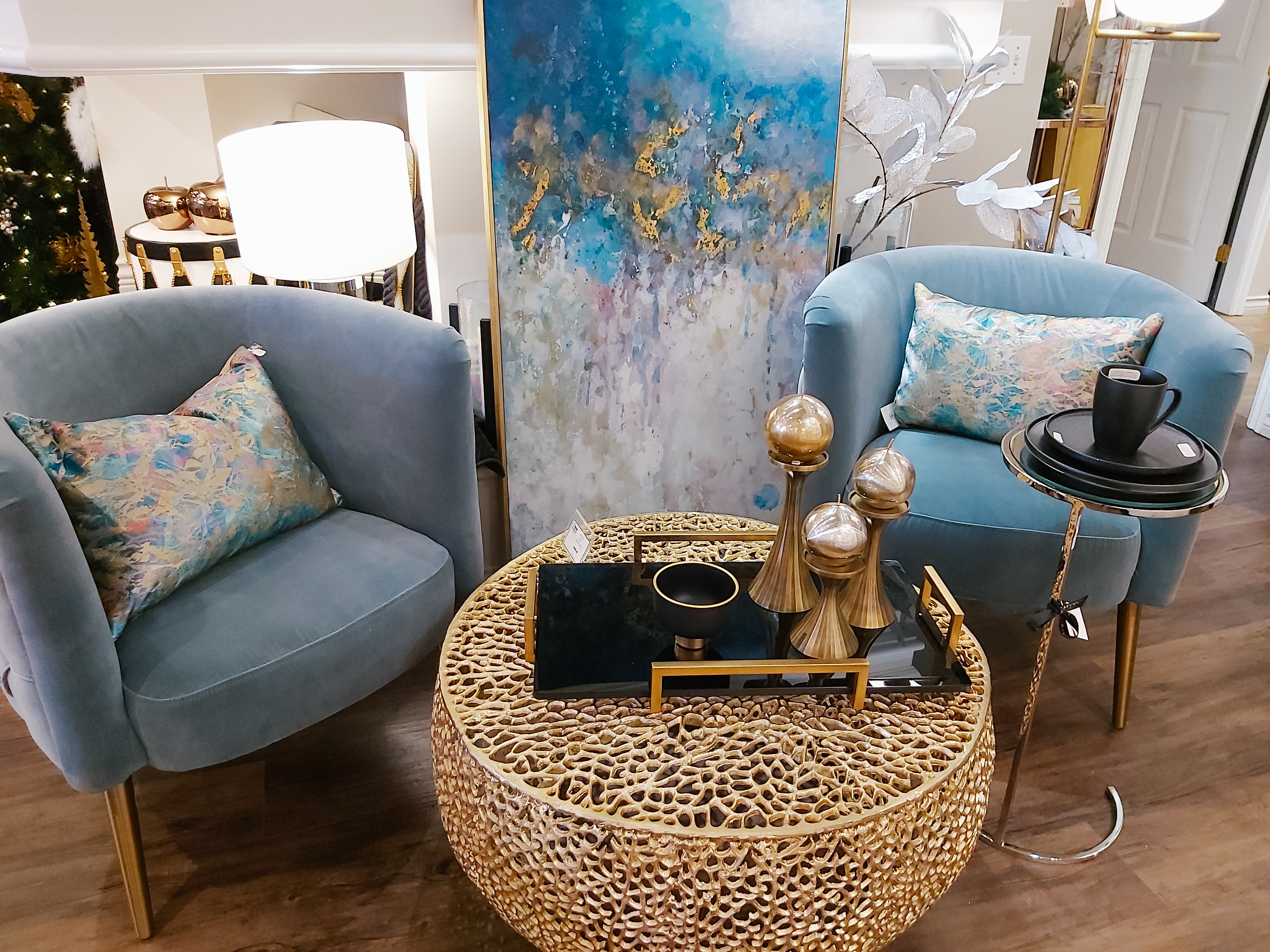 Gold Freehand Metal Wall Panel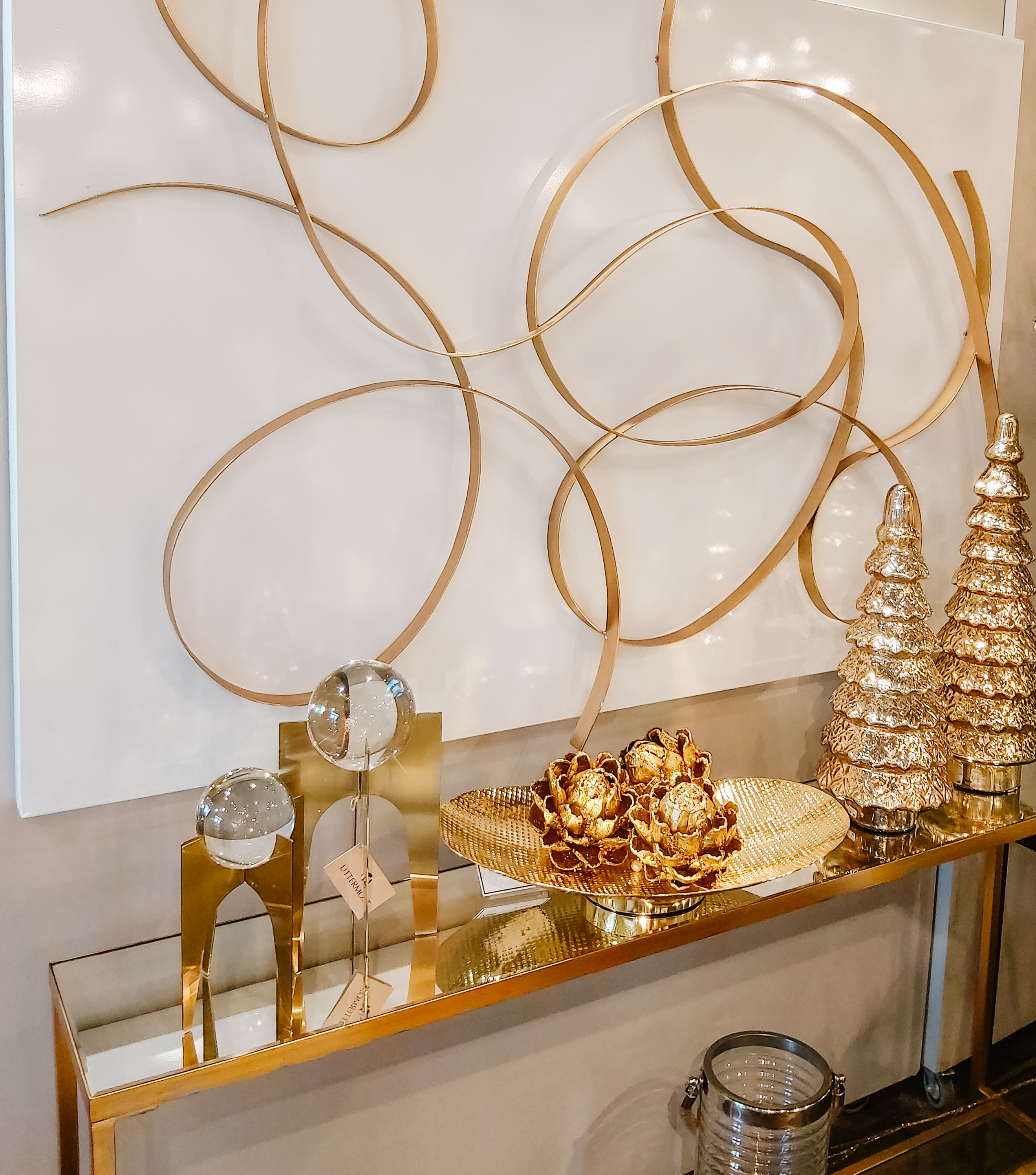 This gold ribbon will look amazing even after all the other ribbon and holiday decorations are packed away. This gorgeous wall panel makes the list as we have had so many inquiries about wall art and features this year. With so much extra time spent at home, people are that much more aware of their spaces, and particularly their walls. Having something interesting, refreshing and new to look at has made the wish list of many and we think this gorgeous wall panel is just that. We have lots of different options for everyone's taste in the way of wall decor.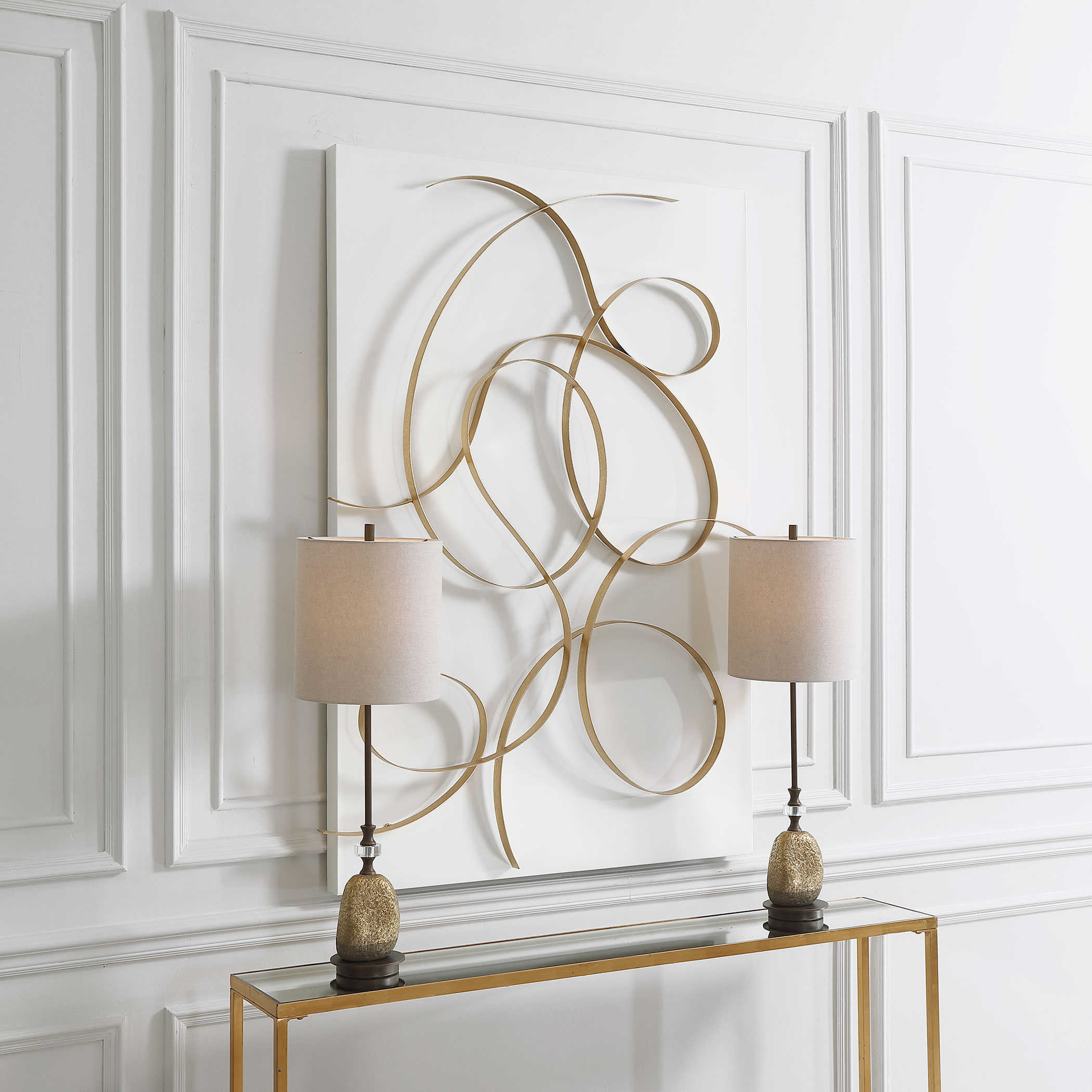 Gold Ring Vases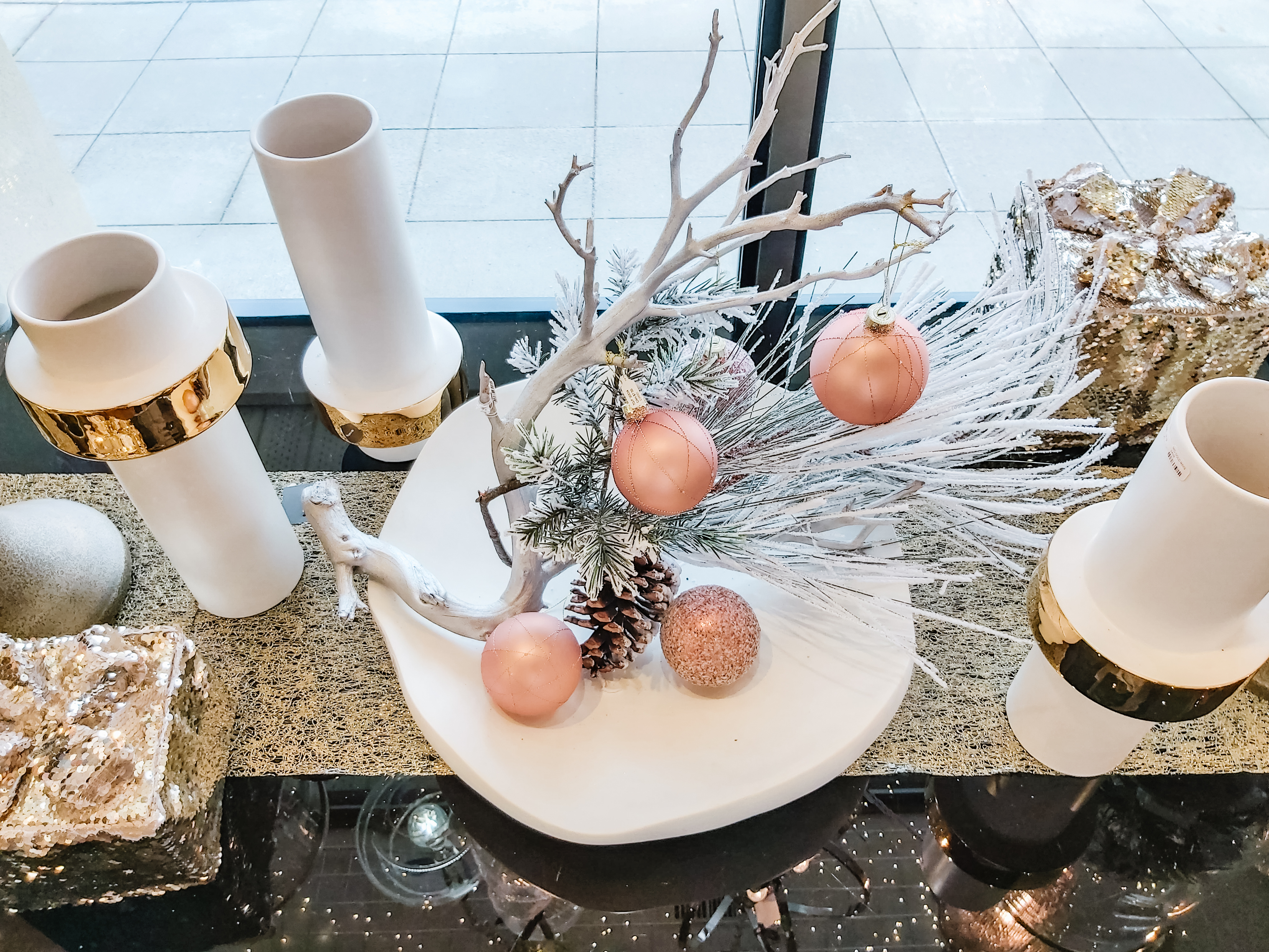 This trio of vases are truly one of Delores' favourite accents in the store and are a client favourite as well. There isn't much else to stay. They are just simply stunning in gold and white.
They are also available to special order in silver and white.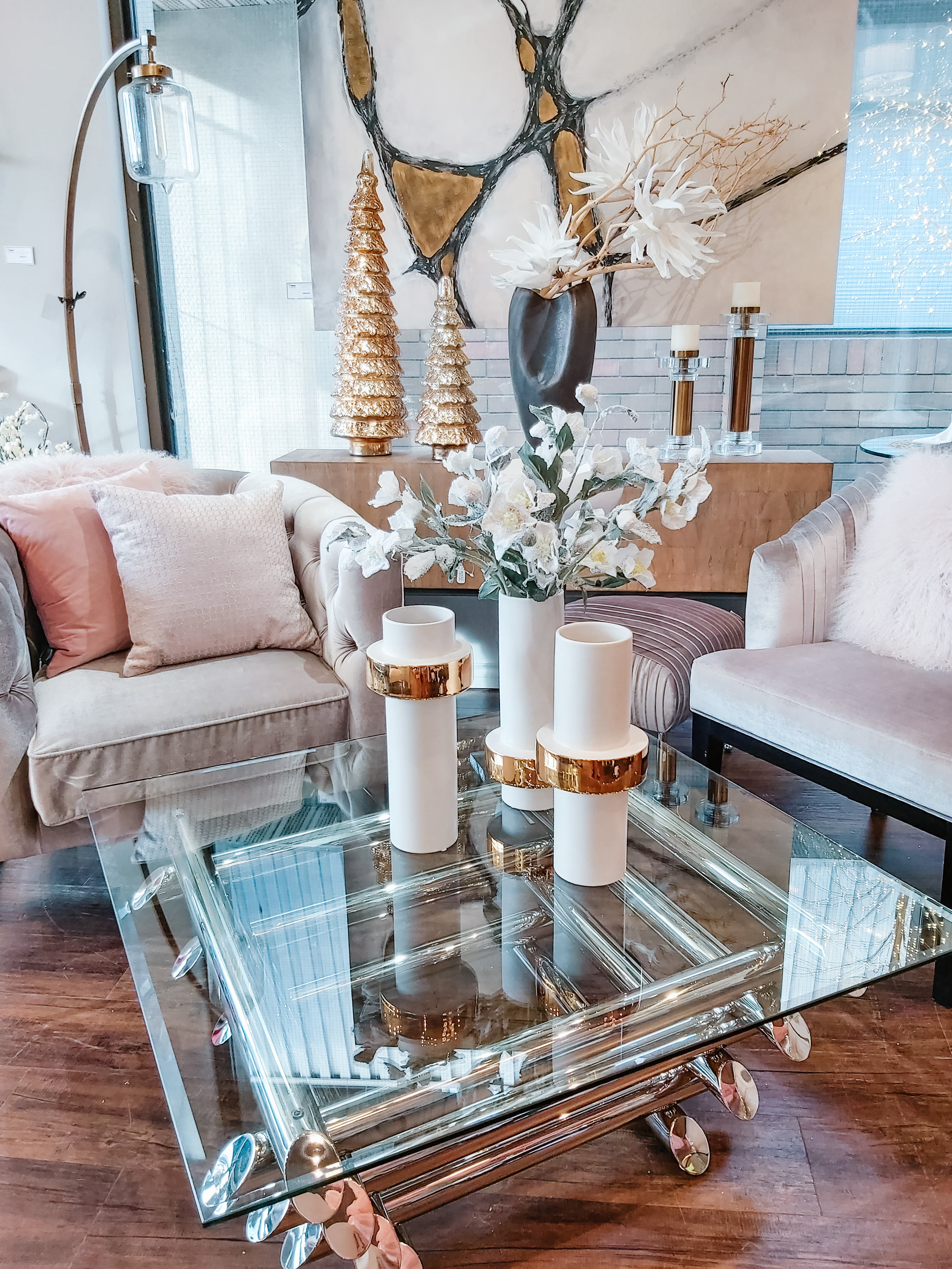 Velvet Trees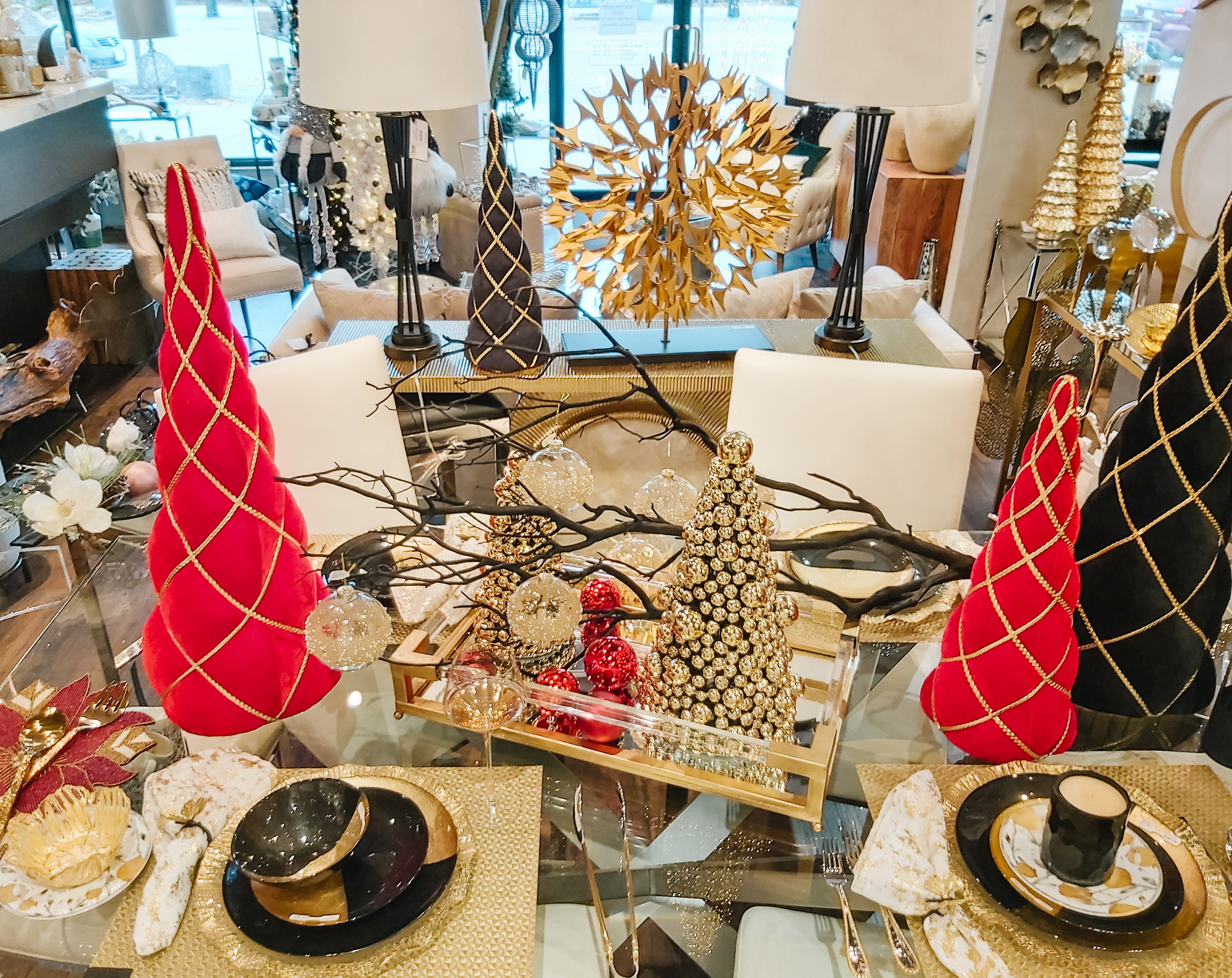 Velvet has been trending, so why not include these glamourous velvet trees in your 2020 holiday displays or gift them to your favourite decor fashionista!?! They are available in both black and gold and in various sizes so they can be arranged in different configurations for your festive tablescapes, mantles, or other display areas in your interiors.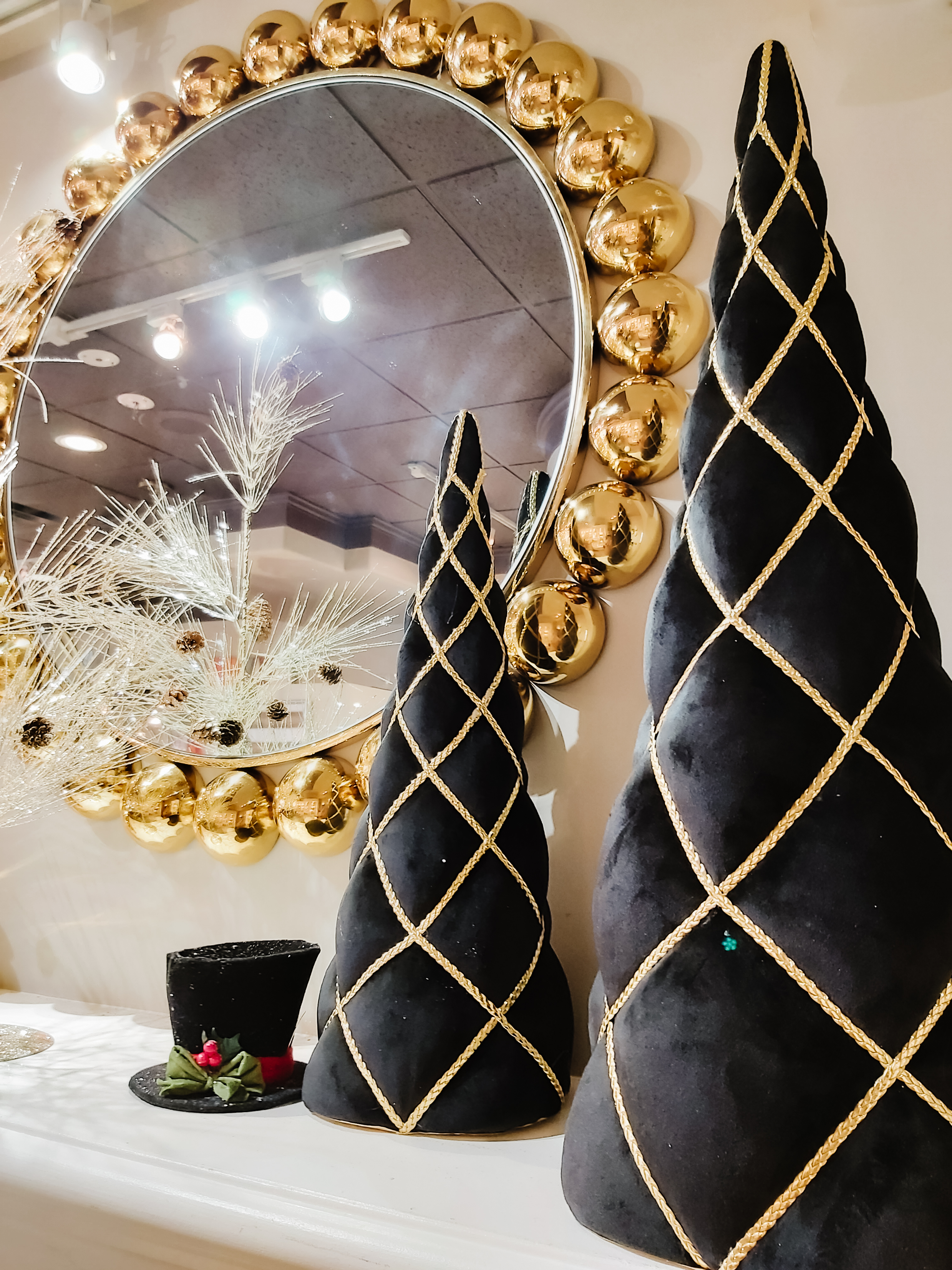 Holiday Gnomes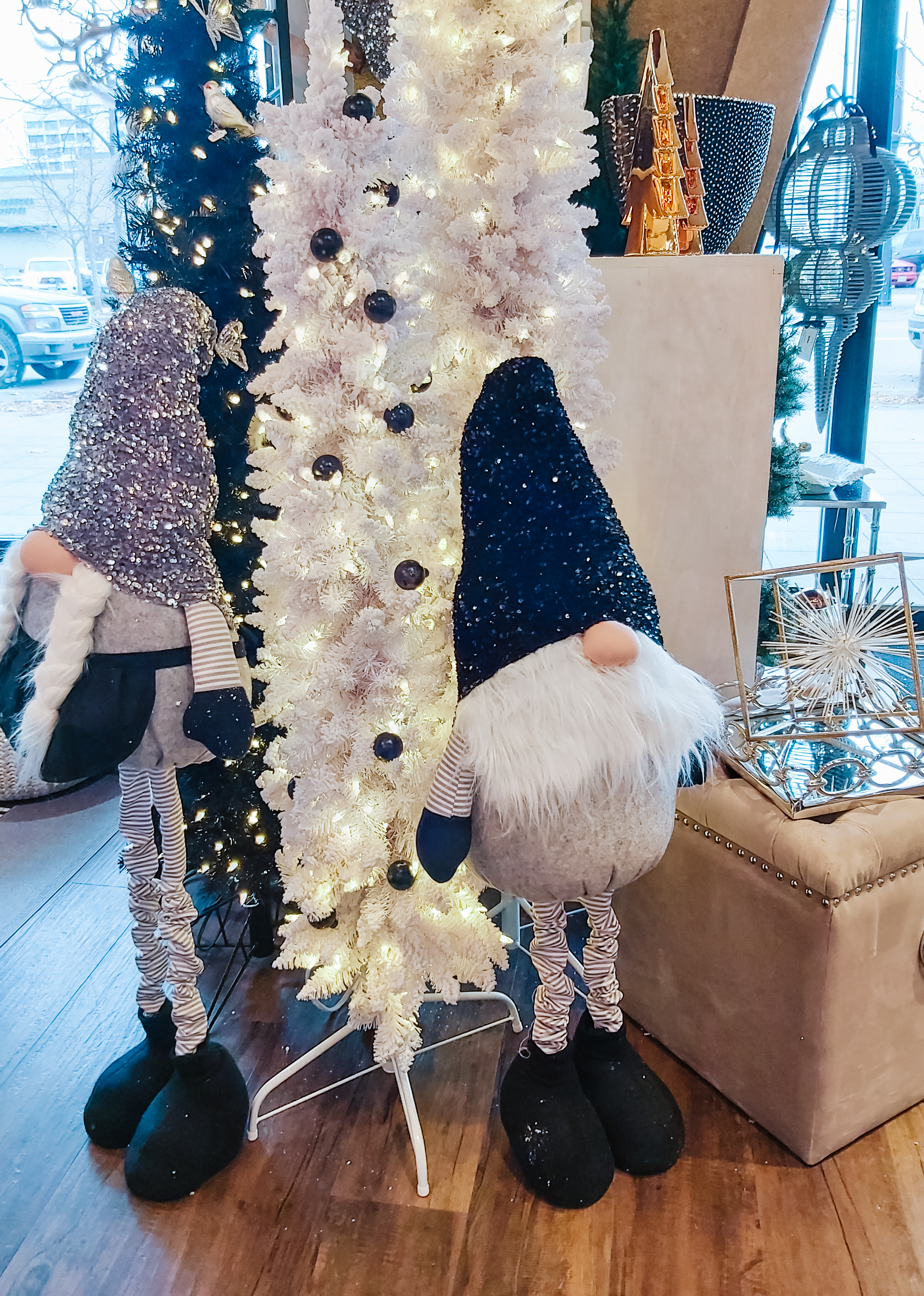 The holidays are really a time to spread joy and some fun and these cute little, or should we say tall gnomes are sure to bring a smile. Clad in black or silver sparkles, and shades of grey, black and white they have a pretty cool sense of style too! Also note the pencil trees available in black or white behind them. We will sneak them in hear as the list had already reached 10. They look amazing in a group or individually if you have a small place where you want to have a tree.
Large White Glass Bowl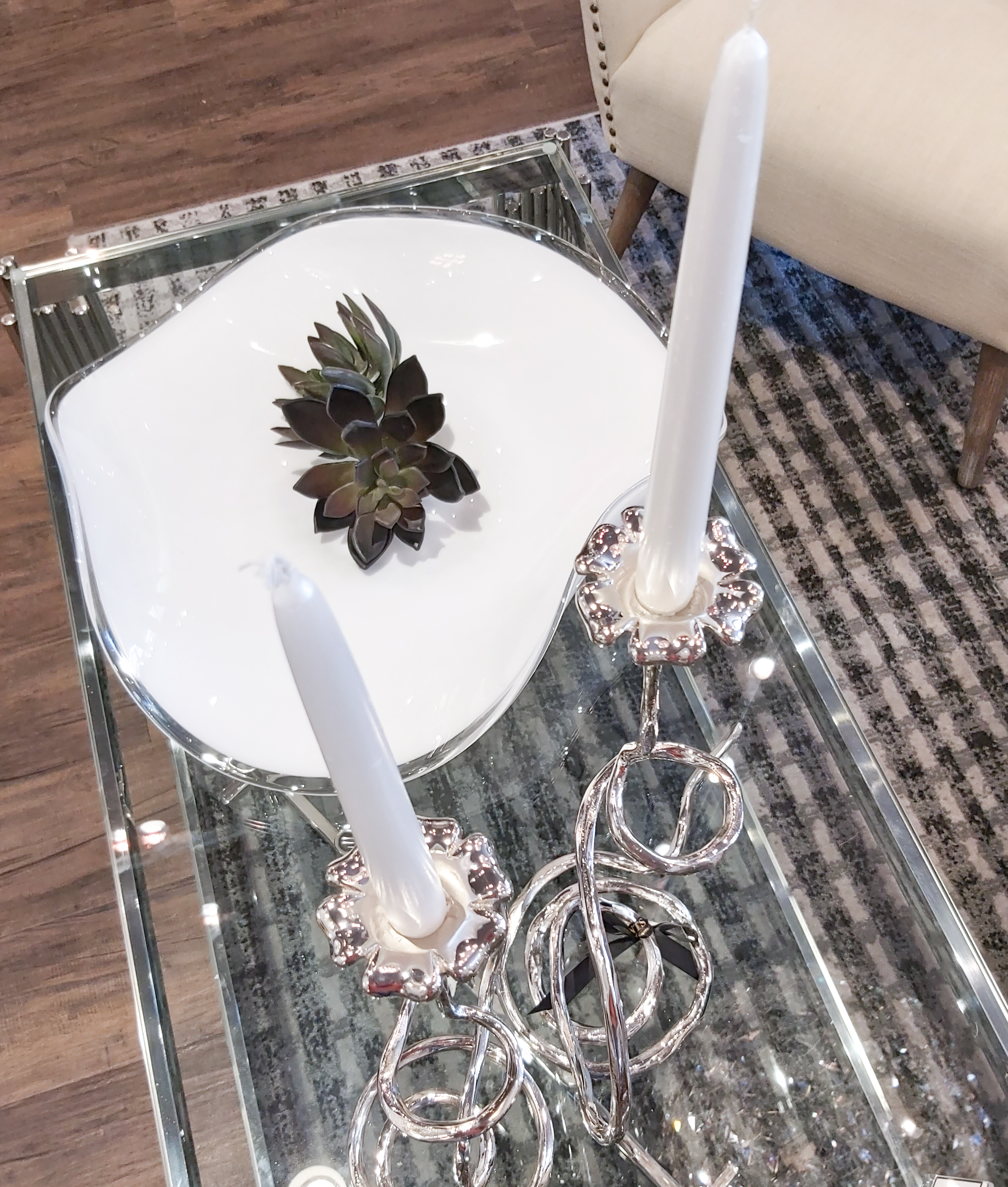 It's a white Christmas with this large glass sculptural bowl. It really is the perfect accent piece on its own as an art piece or as the base for a grouping of your favourite ornaments. We love this piece as it is will be enjoyed all year long and can be restyled in so many different ways.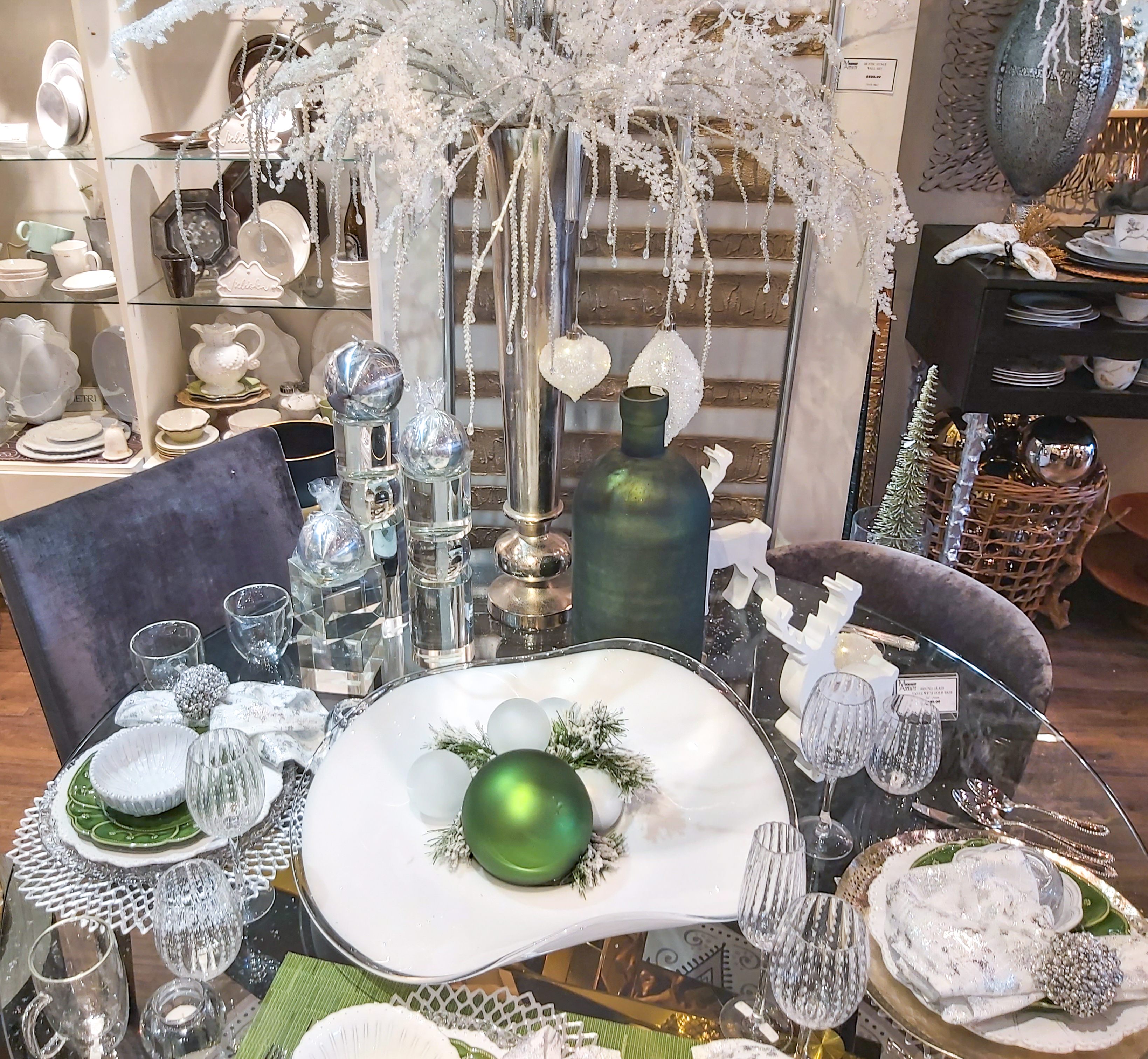 Uniquely Shaped Gold Rimmed Glasses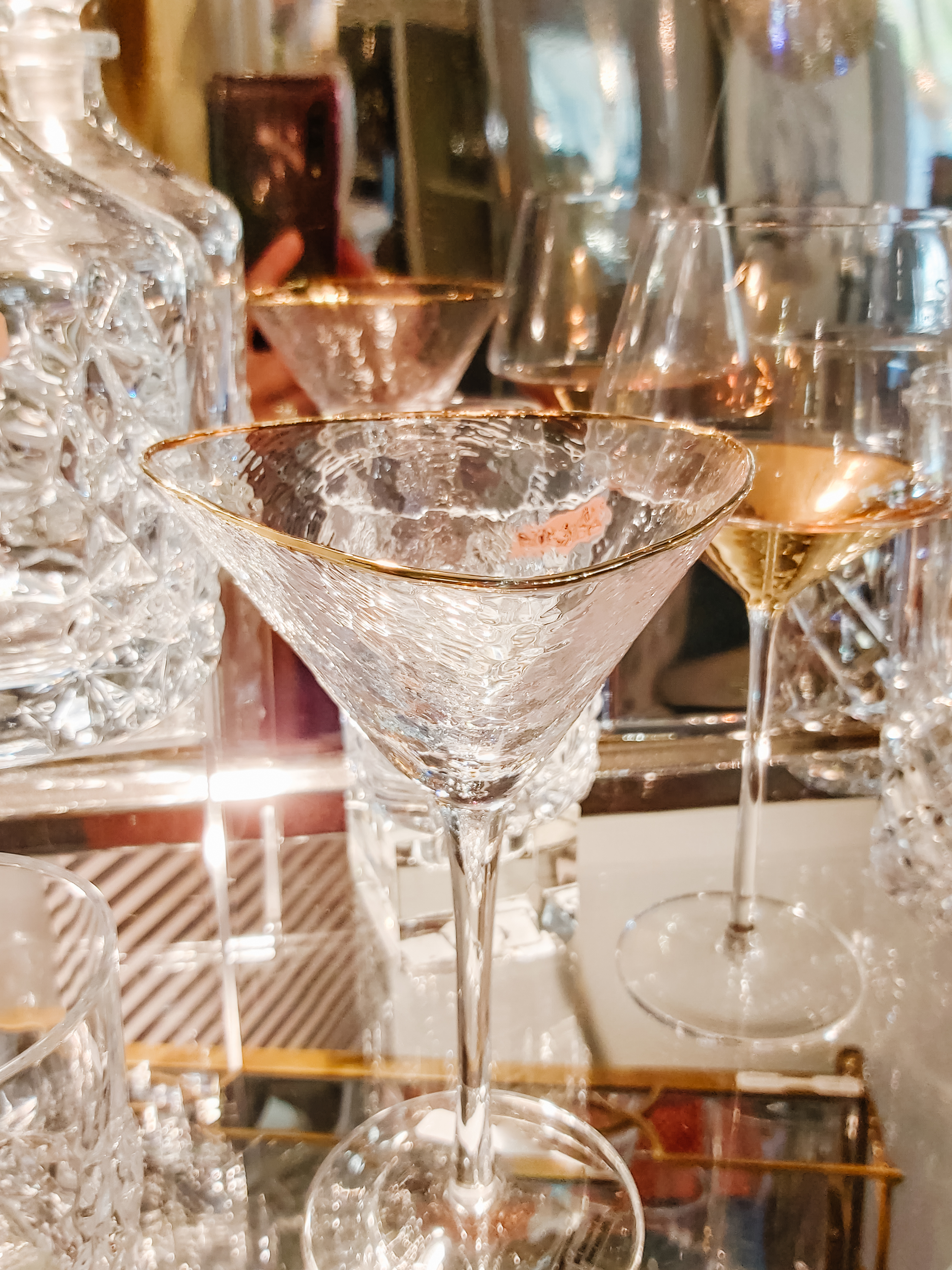 Well we couldn't have a holiday favourites list without some holiday cheer. We have so many different glassware options that it was hard to pick just one, but we thought on such an unusual year we would highlight this unique glass with its irregular shape and crackle texture. It will literally sparkle with it's gold rim.
Julia Knight Platter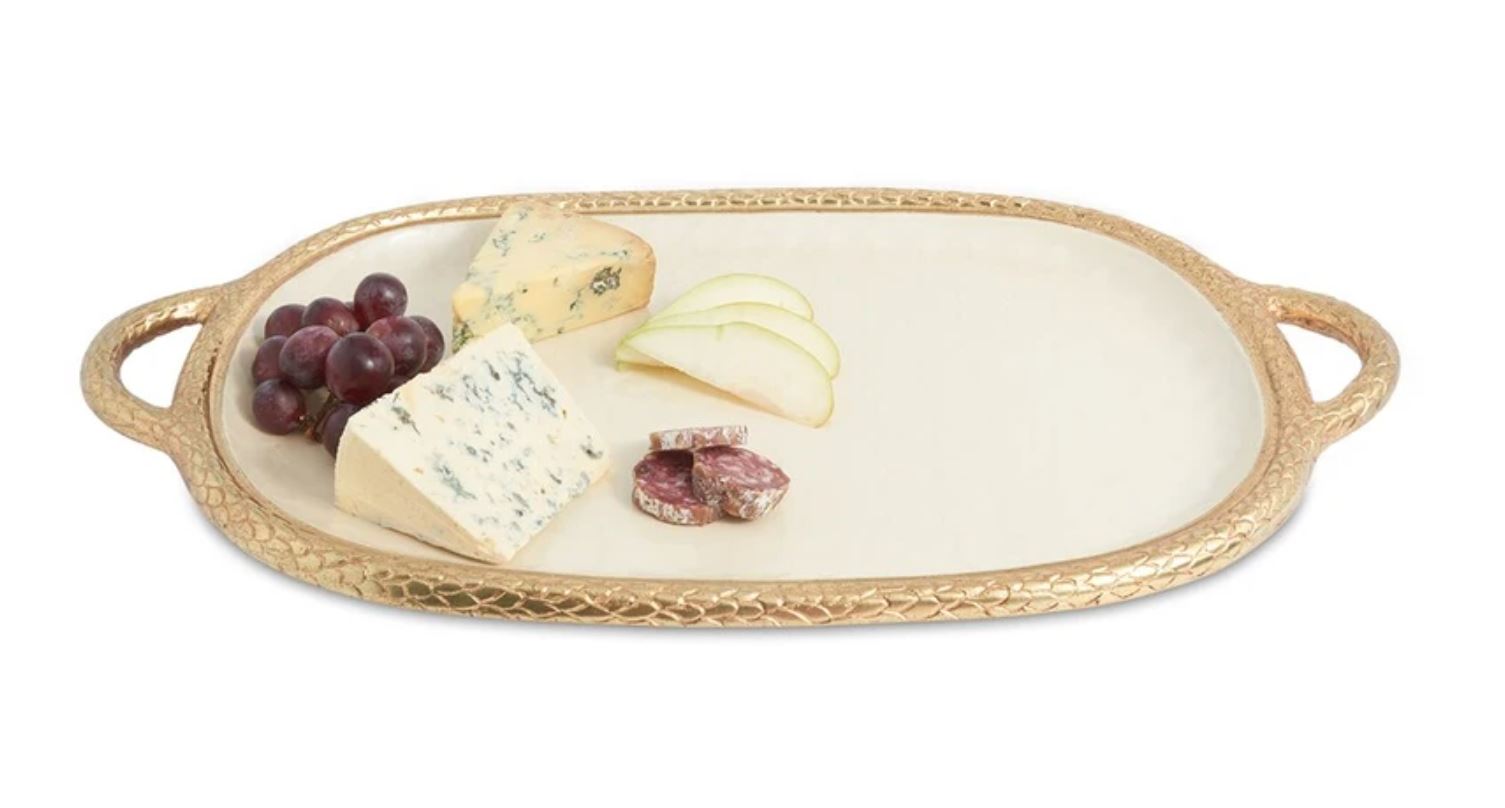 We are actually going to slip in a couple of things here at the end of the list. We will start with this platter from designer Julia Knight. We have shared this before, but it had to make this list as what a stunning addition it will be for the holidays for serving up sweets, your favourite hors d'oeuvres and cheeses, or even turkey. It is food safe and can go into the freezer and the oven up to 250 degrees. With it's crushed mother of pearl infused enamel finish, signature thumbprint swirl and hand-finished gold edging this would be a stunning gift.
Pictured above here as well are these lovely glass votive and candleholders with branch-like etching on them. Give the gift of that quintessential cozy feeling we love in wintertime. Perhaps you are looking for items to put in a gift bag for someone that you can't celebrate with in person this year. These little candleholders could be that little token or gesture that lets them know you are thinking of them.
Well this marks the end of the list, but this is definitely not the end of the endless possibilities in store. It really was hard to narrow down to just 10 items, especially knowing that everyone has a different gift and wish list. We would love to help you select something uniquely special and also hope to see you to share in the joy of the season.