Feel at 'HOME' in your workspace
Perhaps you already work from home or maybe you are a part of the large group of people who have had to find yourself a little bit of space to work from home during this COVID-19 crisis. Whether you have a dedicated room for your home office or have had to be a little more creative in taking over some space in another room in your home like a bedroom or kitchen area we are sharing some ideas to help you make your workspace both productive and stylish.
YOUR DESK DOESN'T HAVE TO BE A DESK
You are at home, after all, so be creative in your office furniture selections and pick something that reflects your home interior tastes. We love the idea of using non-traditional office furniture like a dining table for a desk. The dining tables below could be the perfect solution for an office space that is modern and may fit in better with the other furniture and finishings in your home then a regular office desk. If you are short on a dedicated office space this option could even give you the opportunity to create a multi-use space in your underused dining room.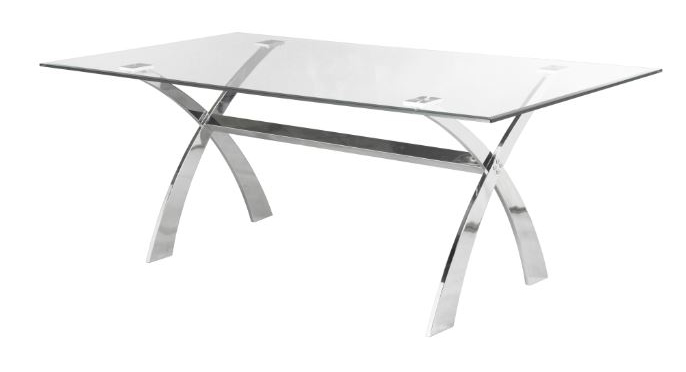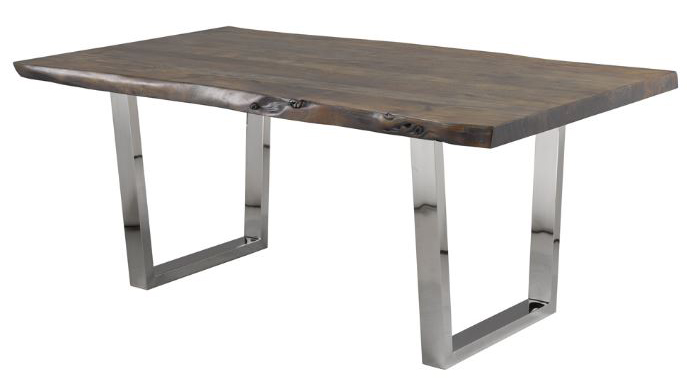 There are also some great dining chairs that would work as a comfortable alternative to an office chair and wouldn't this little side table below be a great option for setting up your next Zoom meeting (video conference call), background decor included.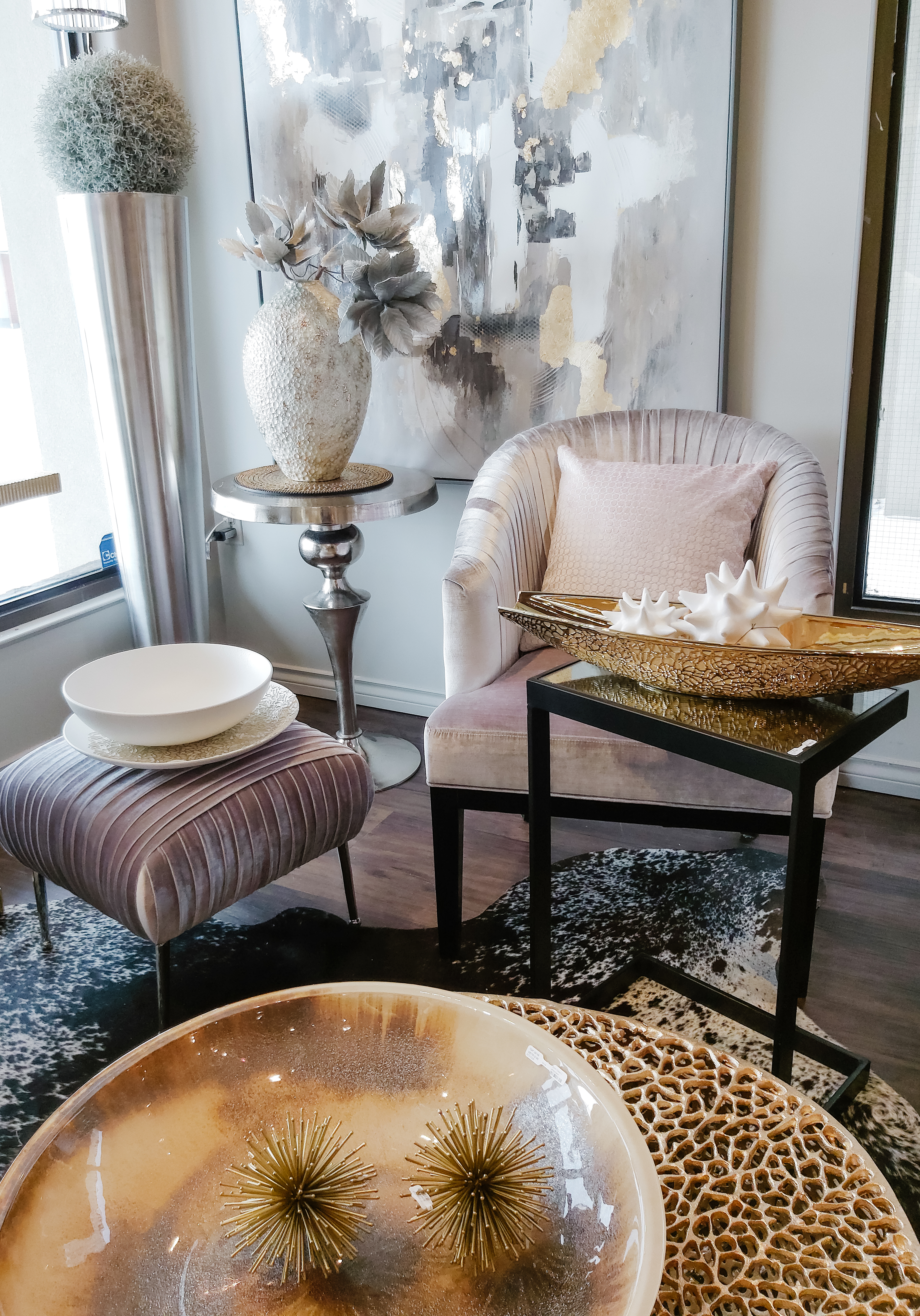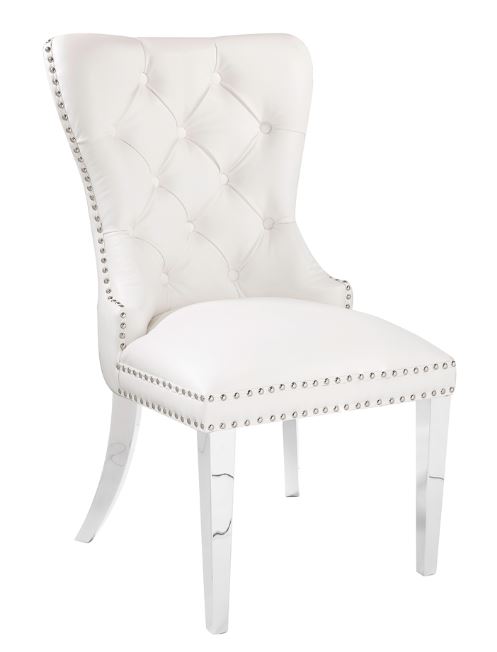 We suggest you also think outside the box when it comes to storage in your home office space. Consider using a modern cabinet or console table instead of a filing cabinet or traditional bookshelf.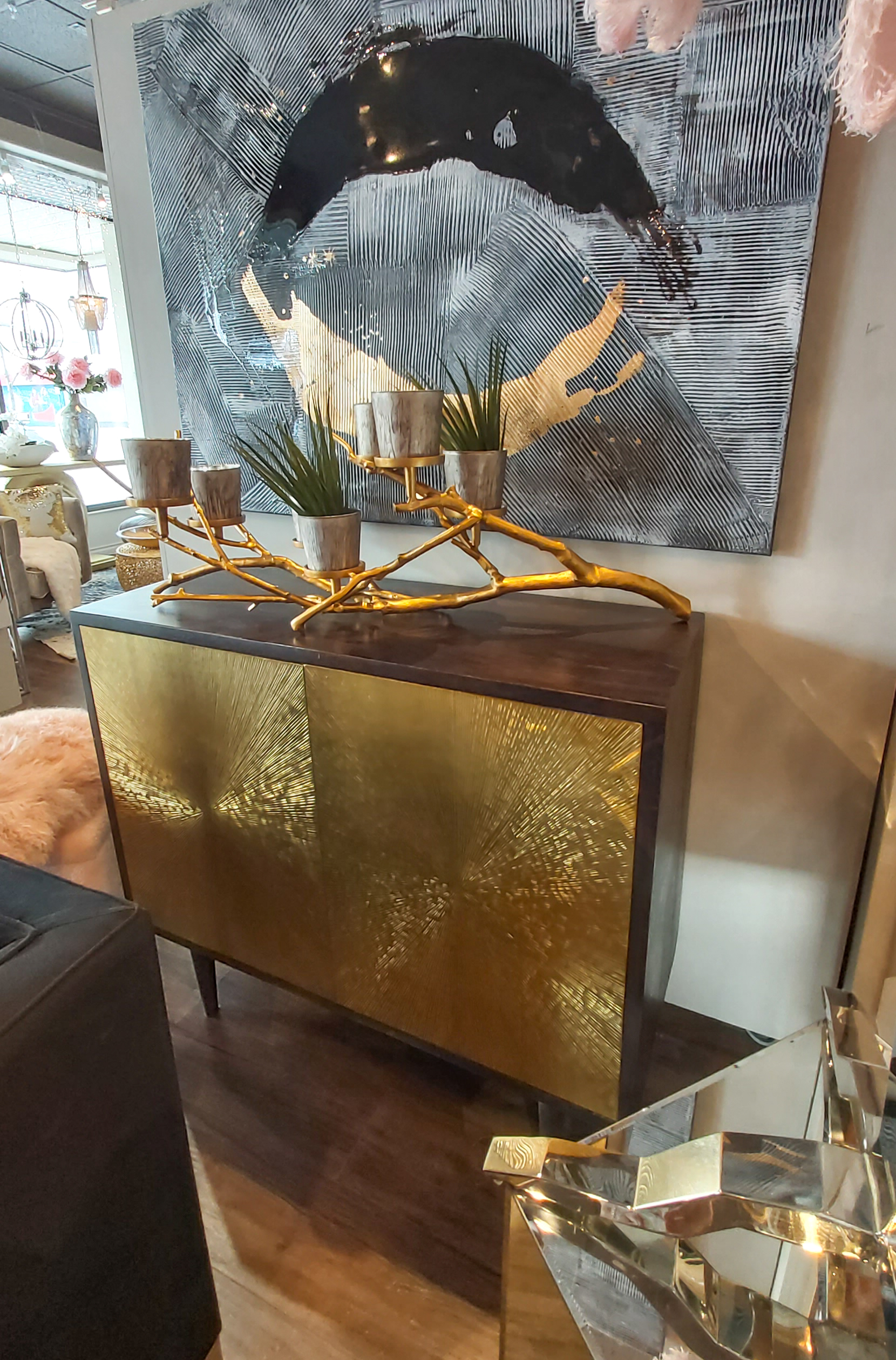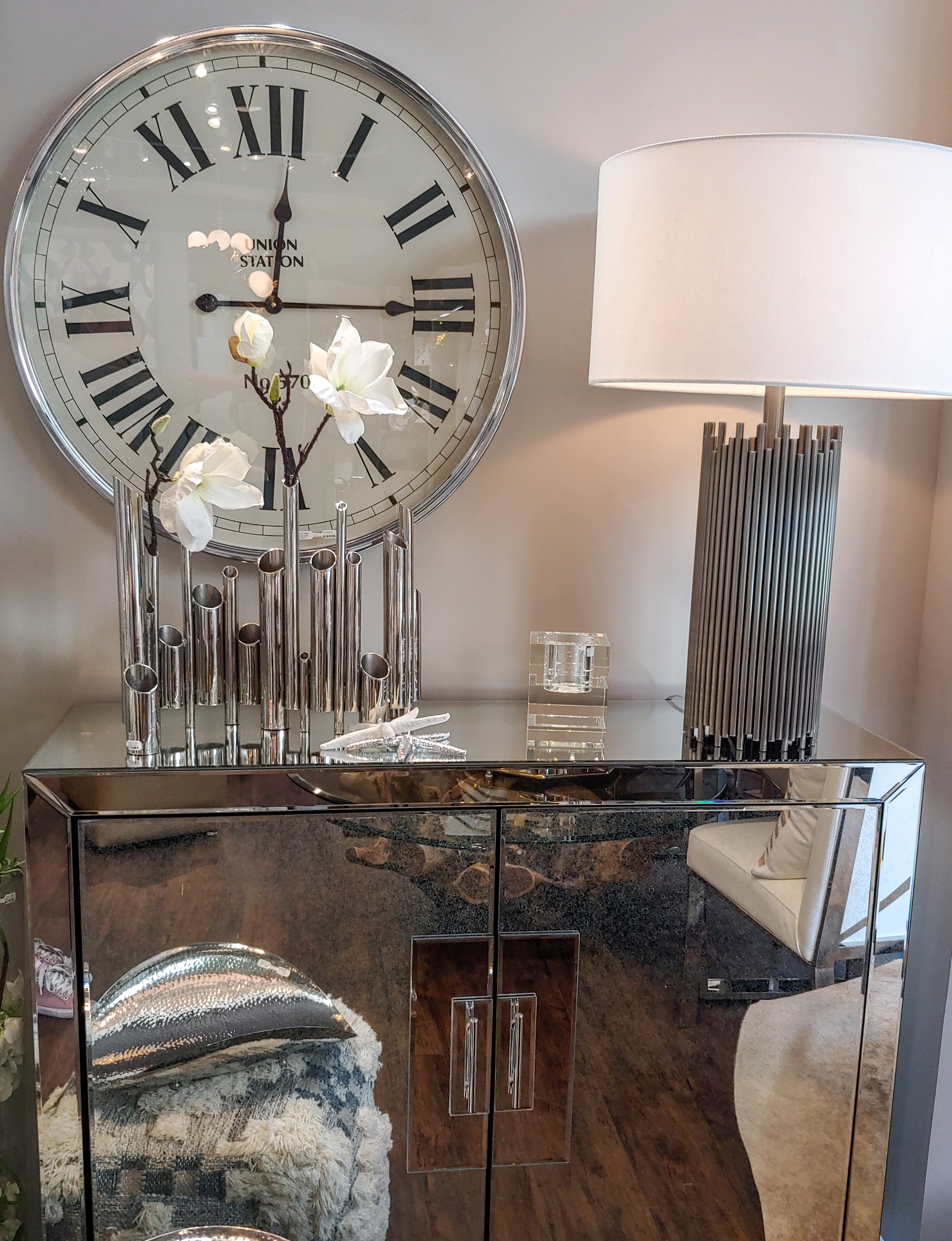 DEFINE YOUR DOMAIN WITH A RUG 
This space is all about you and even if you do have a boss elsewhere you are the boss of your home workspace. Start with defining your space both in area and with personality with a rug on the floor. This is a great way to introduce texture, pattern or even a pop of colour and it can work wonders in tying the full look together. In an open plan a rug can even work to define a separate work or sitting area. We can't promise it will prevent interruptions from kids or other family members when you are trying to work, but it is worth a try. We also can't help but mention the pink ostrich feather tree. Why not but some fabulous into your routine.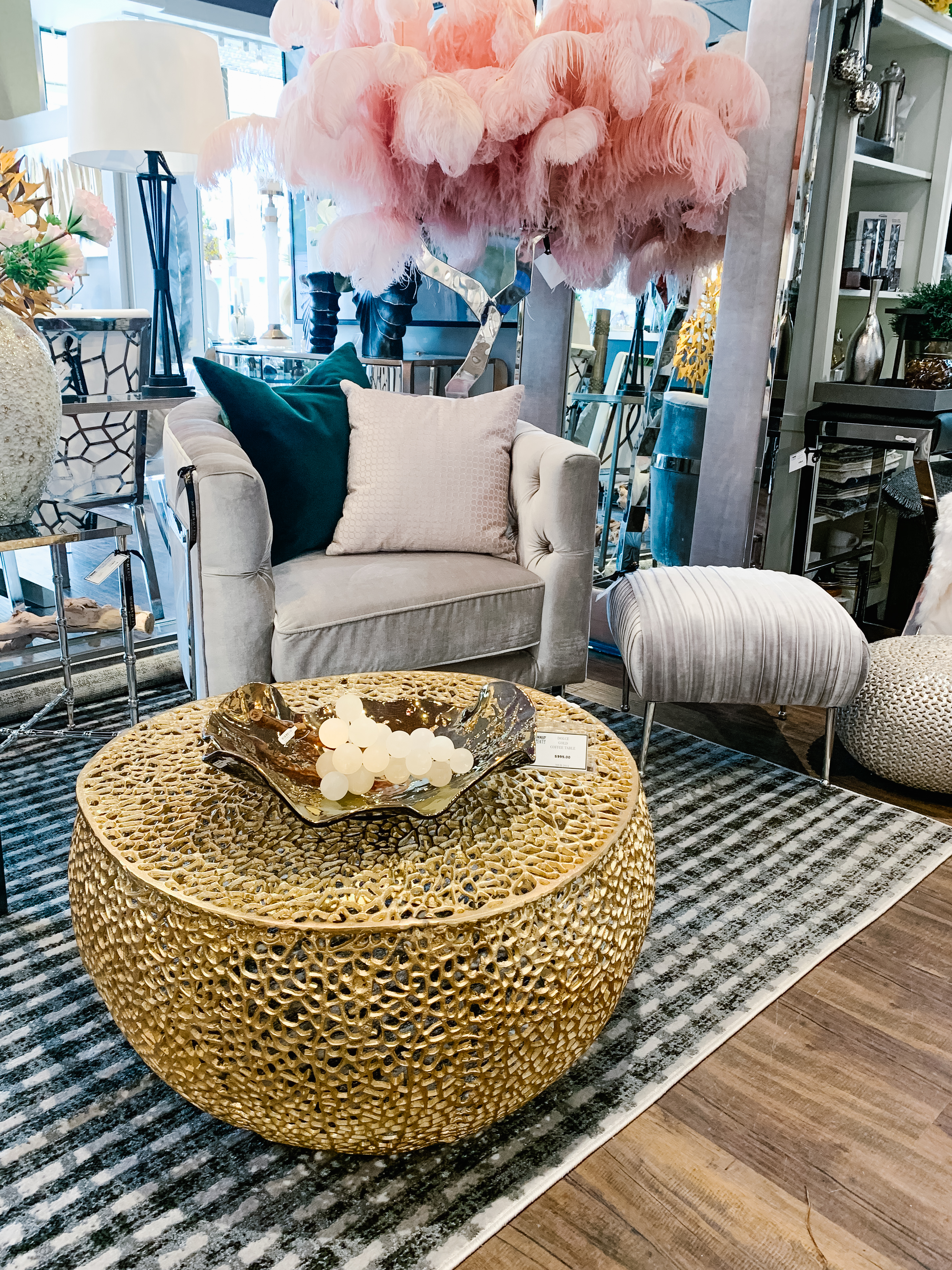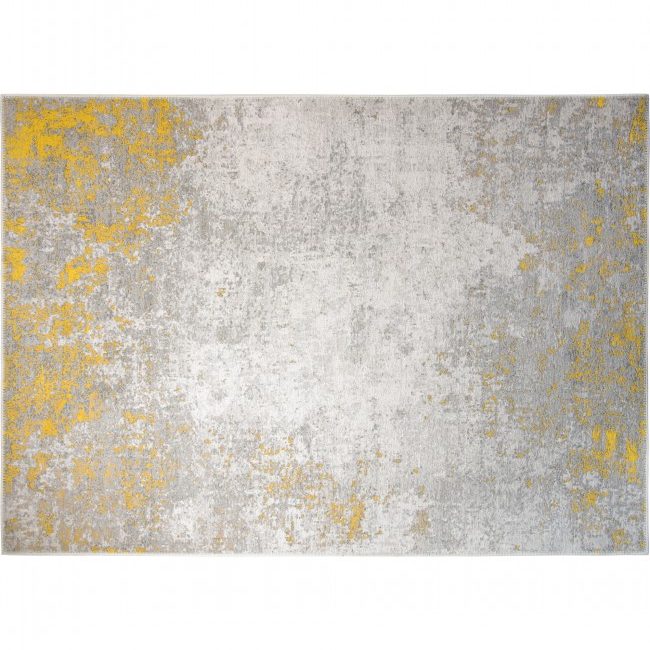 ON THE BRIGHT SIDE
Your outlook for the workday at home will be brighter with light. Natural light, of course is best, but let's face it there is always more to do after the sun goes down, and perhaps your chosen space doesn't have a lot of windows or access to natural light. The bright side is that there are so many beautiful options for both overhead lighting as well as task lighting and lamps. You are at home so invest in something you love, especially if you are spending a lot of time in the space. This is a great way to infuse your personality into the area as well.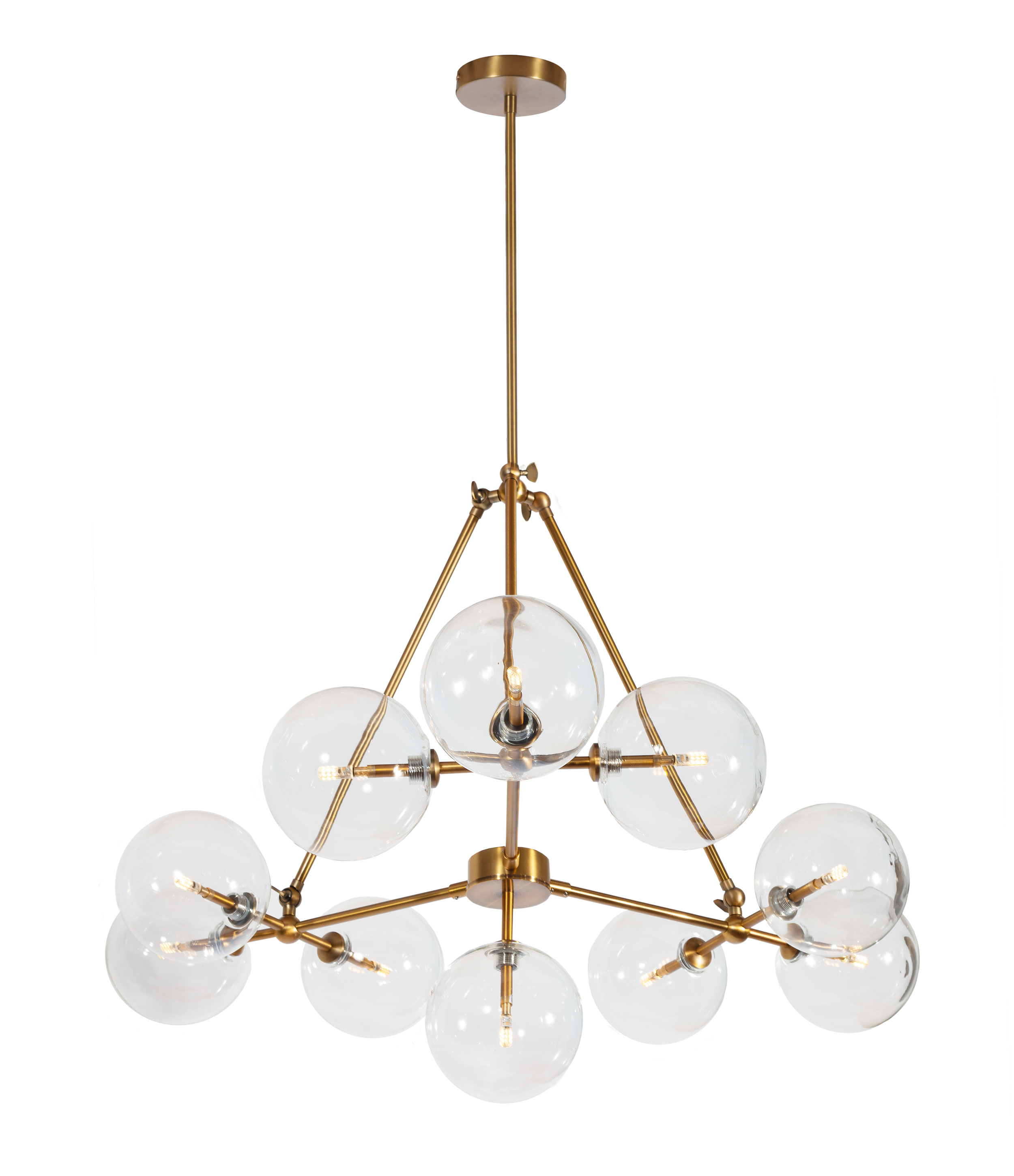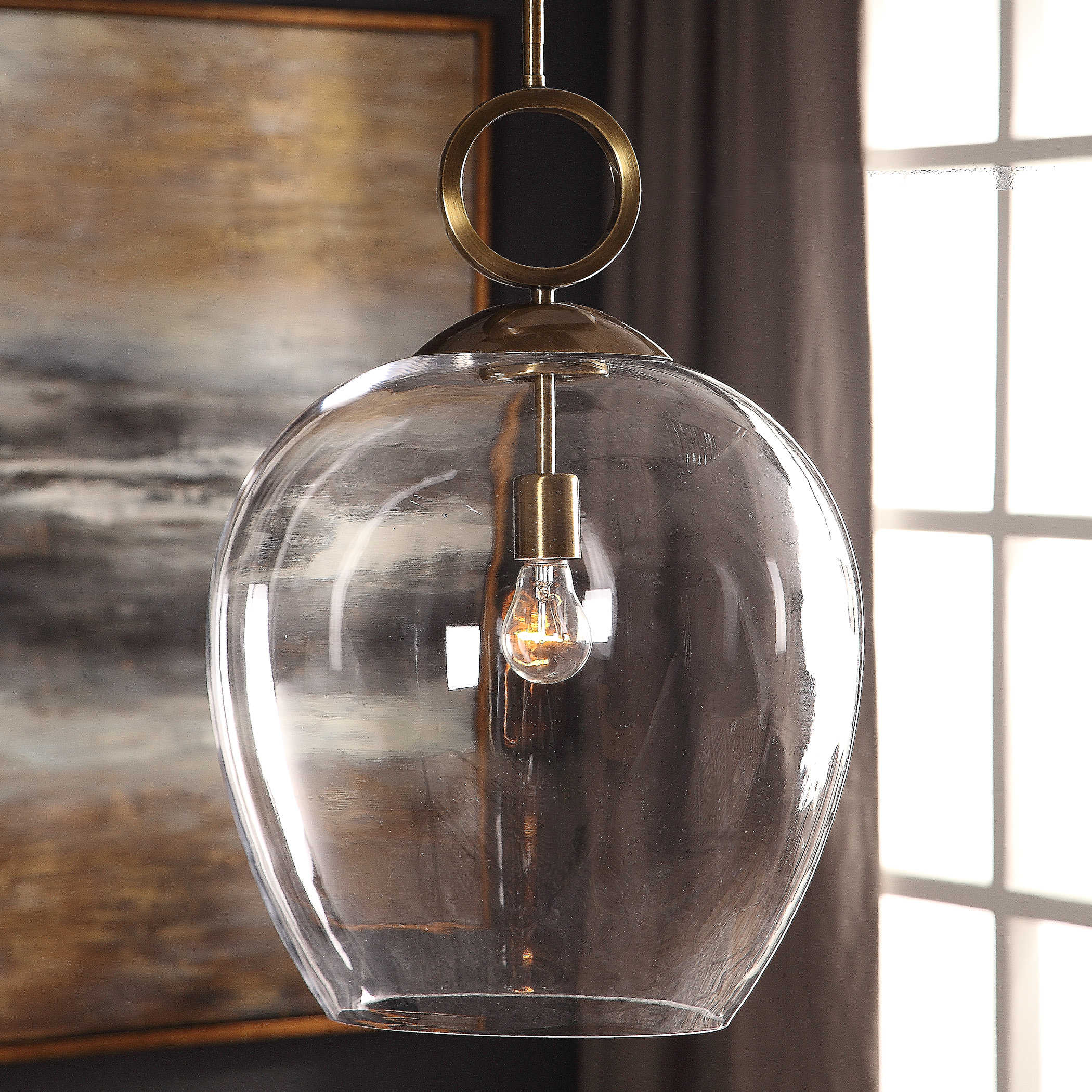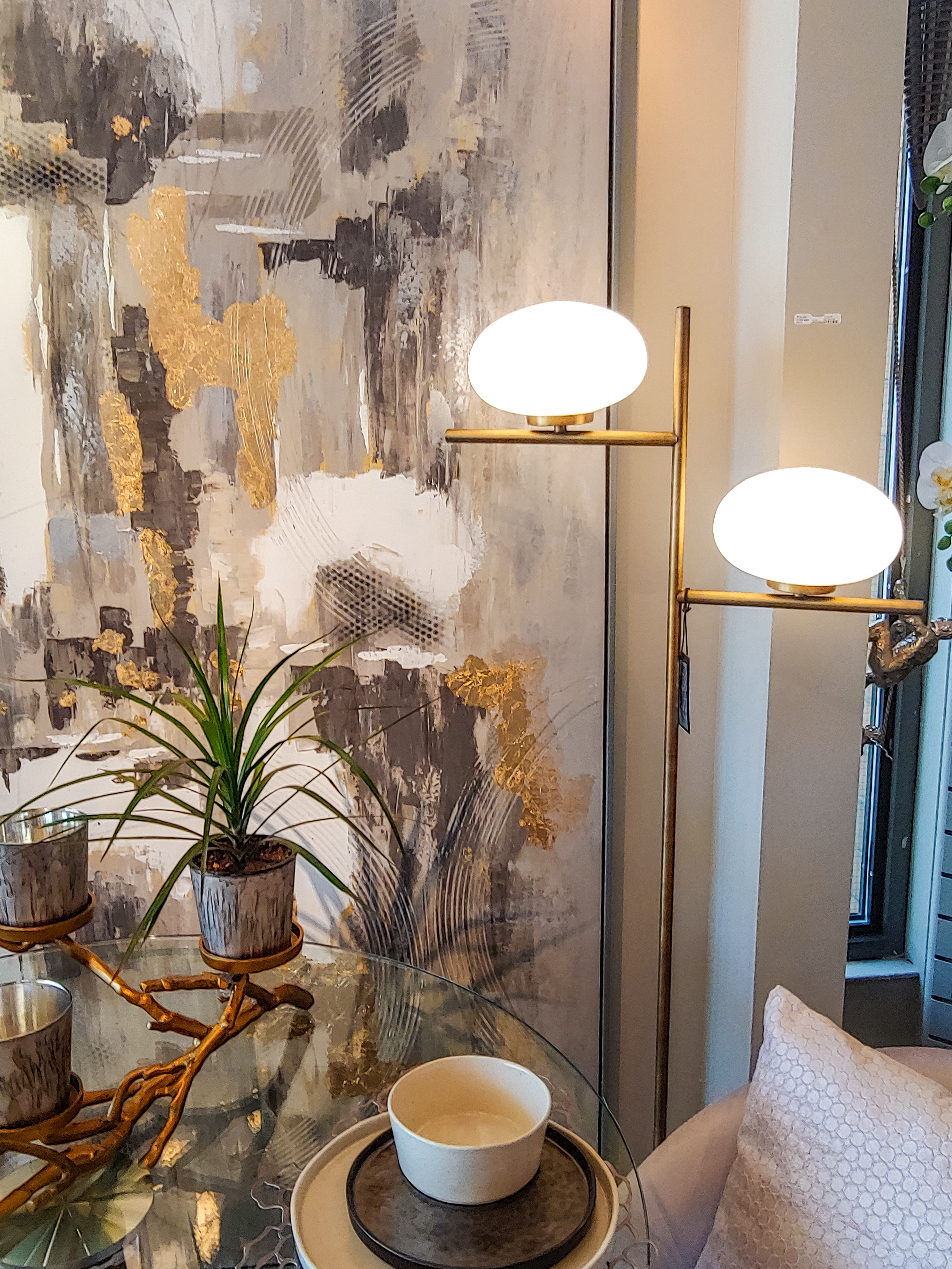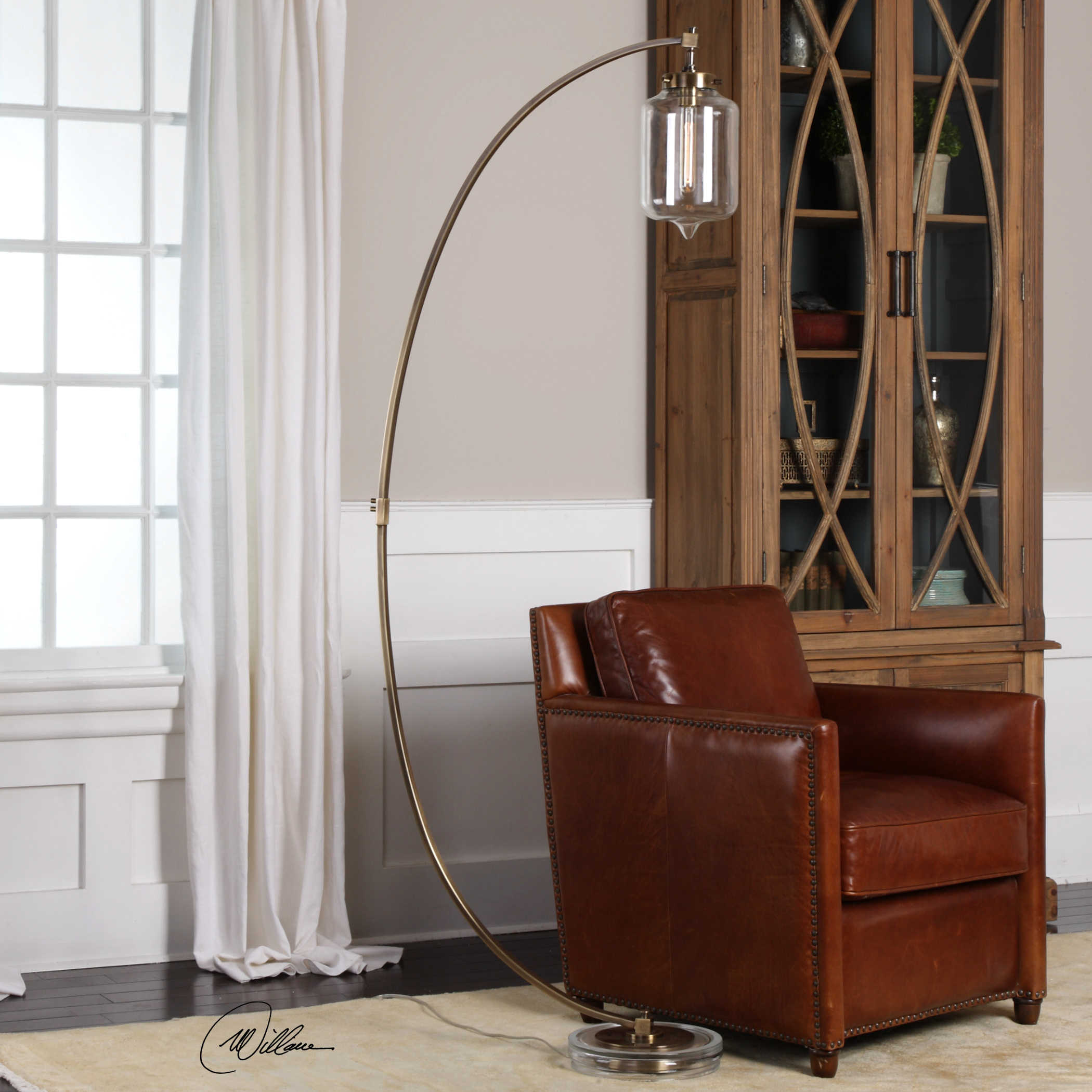 PERSONALIZE IT
If you have to work at home you might as well surround yourself by things that bring you joy and that make you feel motivated. This is where you can have fun with accents like vases, sculptures, wall clocks, artwork and other wall features, and the list goes on of endless possibilities in making your space uniquely yours. We love the versatility of this modern white desk below. Which look works for you? Obviously in these vignettes the desk is heavy on accents and light on paperwork, but they will give you an idea of how you might style your complete space. Maybe some of these pieces end up on another accent table or shelf.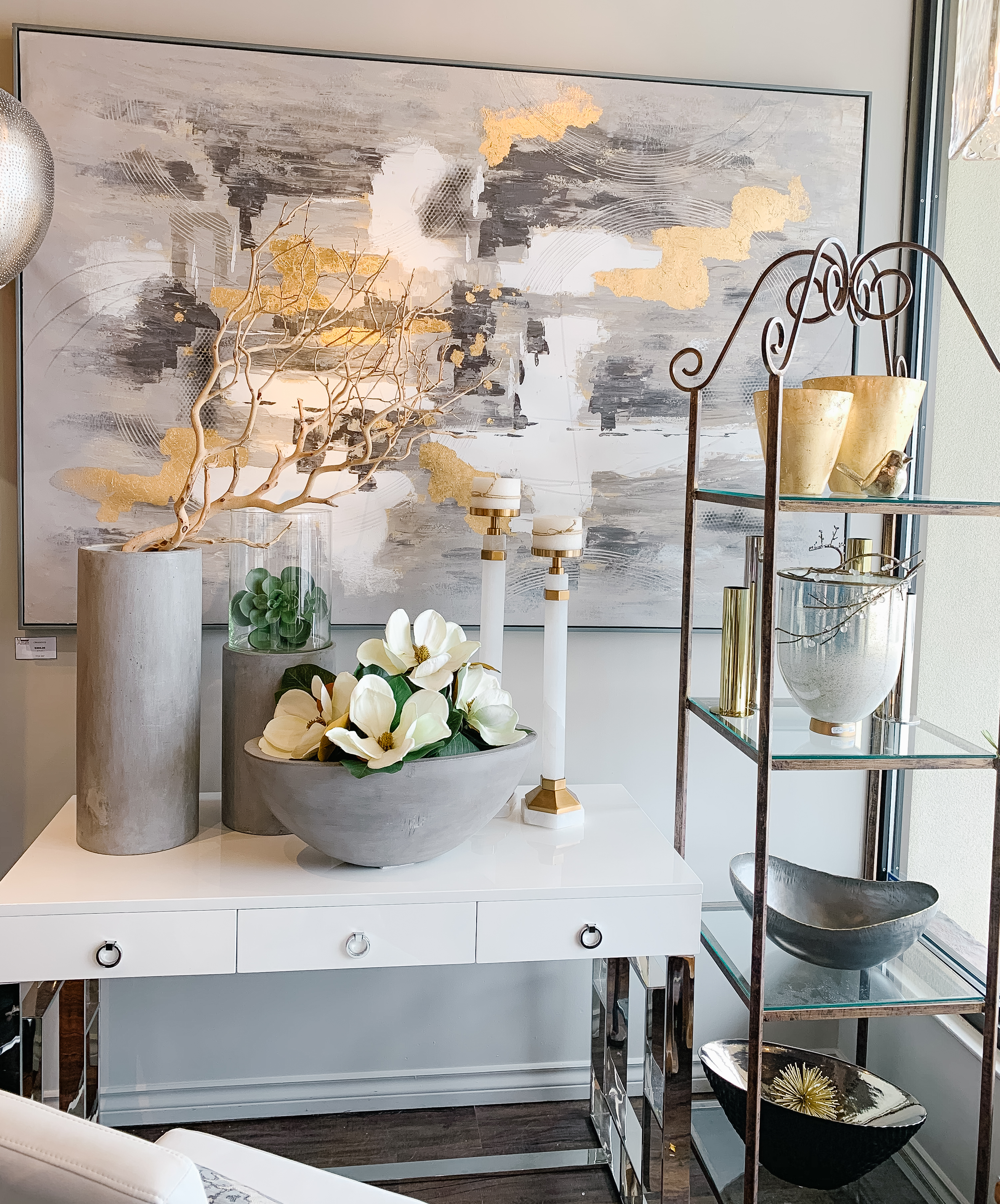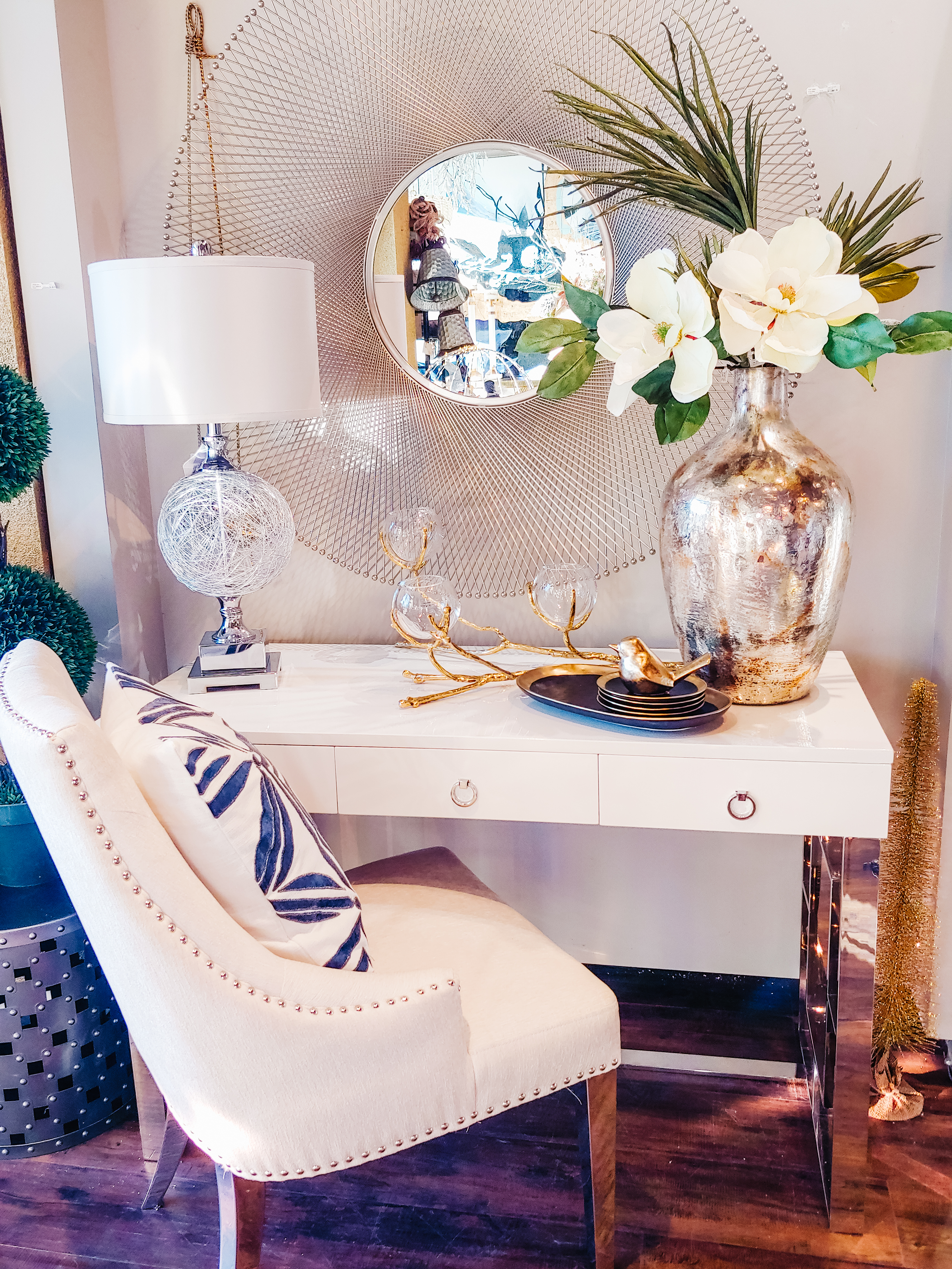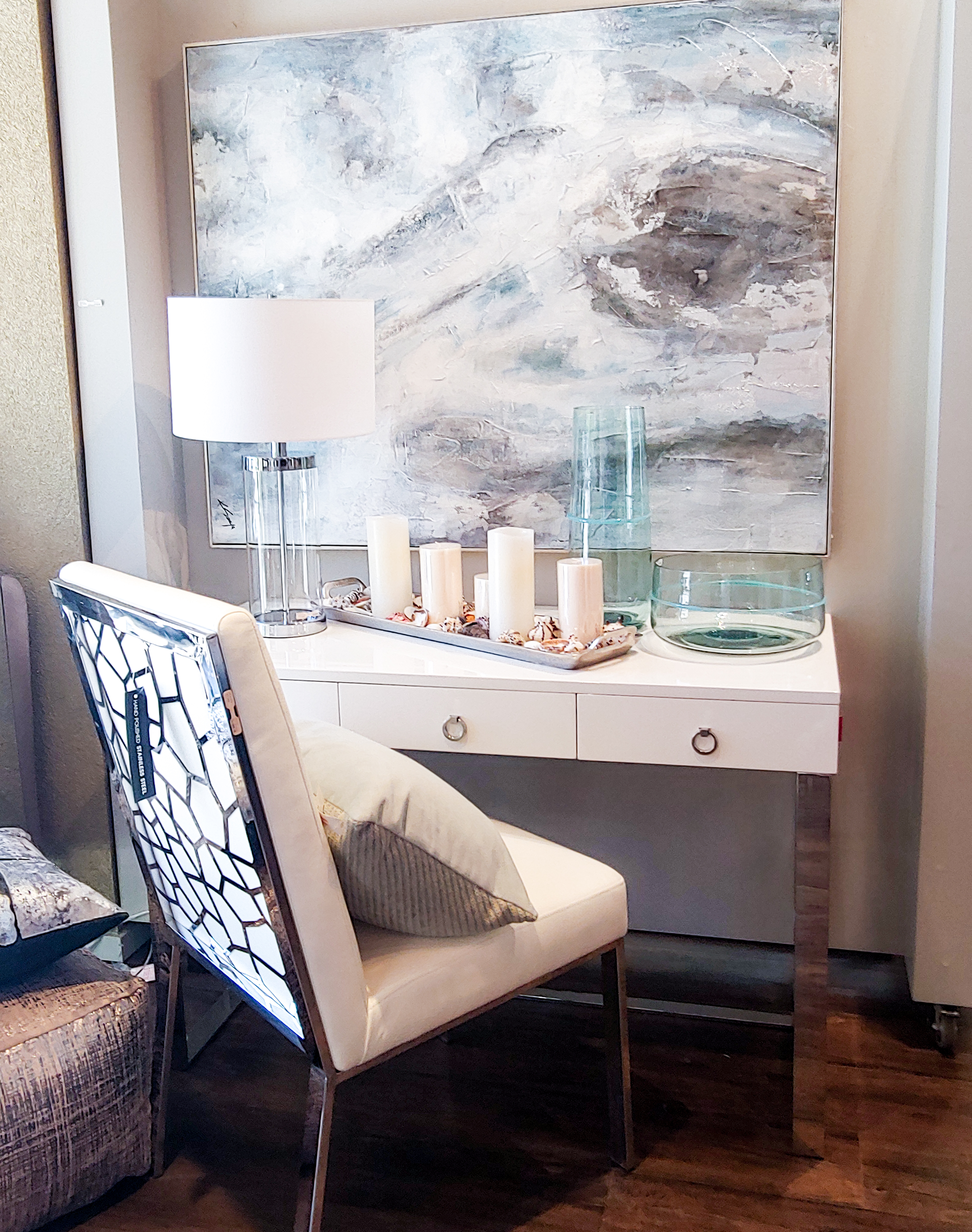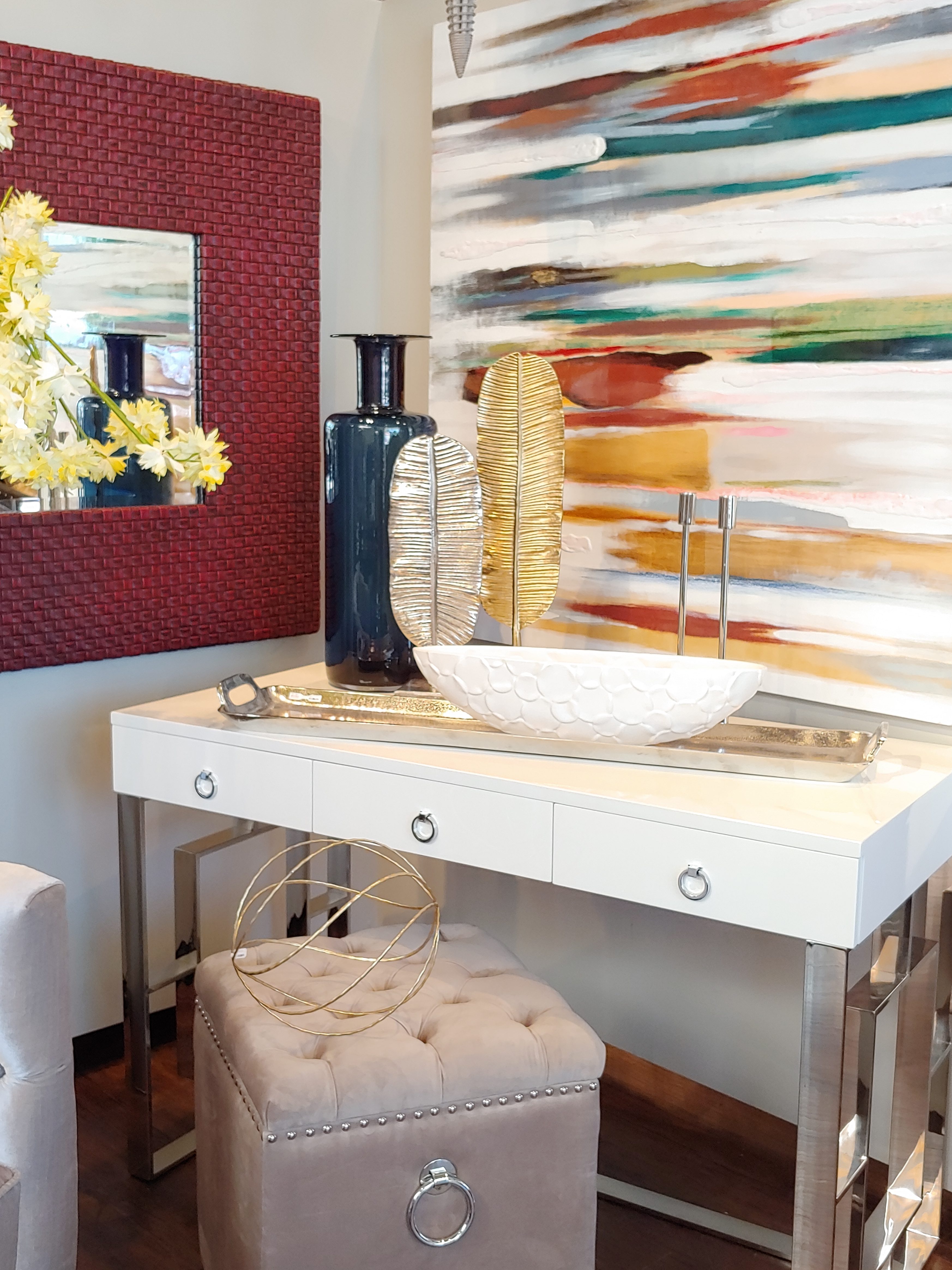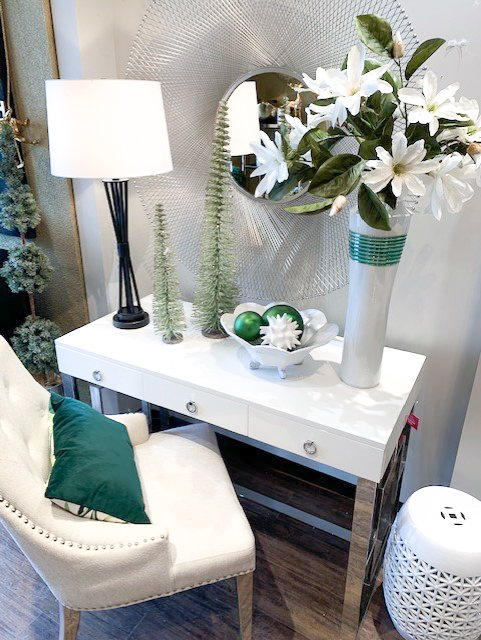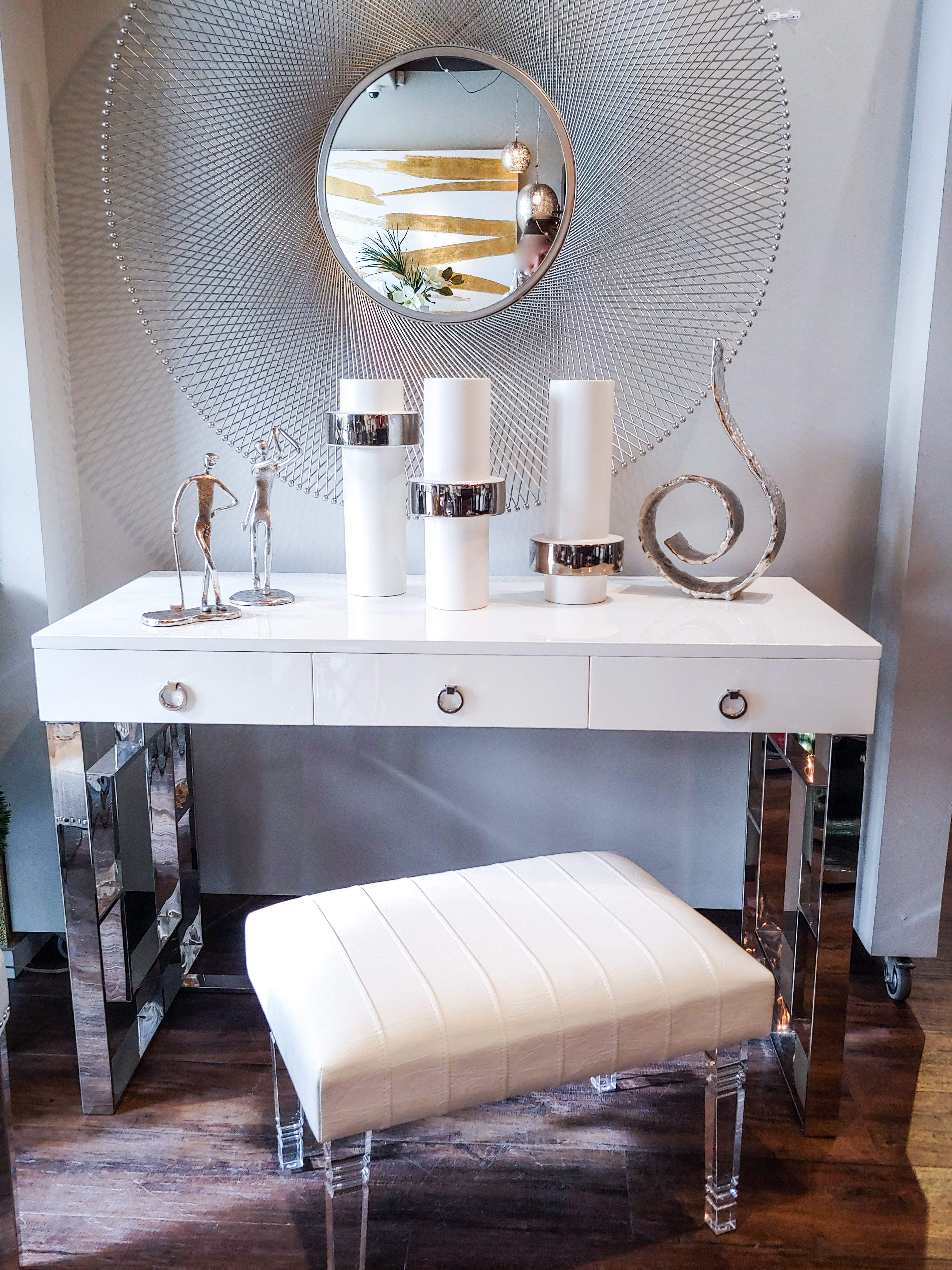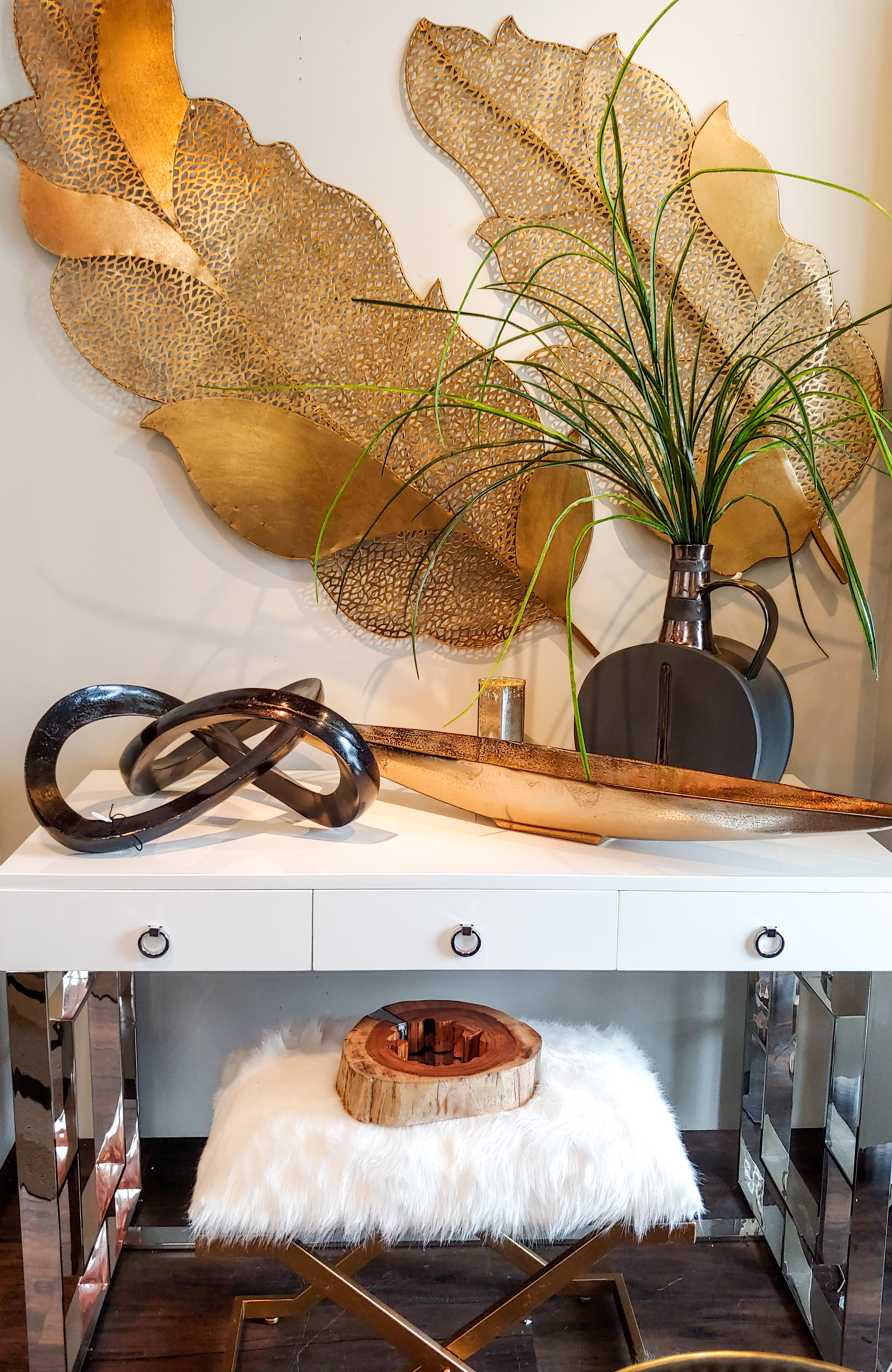 FEEL GOOD
Work can be stressful at the best of times, but in a time in our lives when there is so much change happening around us, it is important that we can find comfort at home. In addition to including personal items that energize you, there are a few additional things that you might want to try to achieve a little "Zen" when you make your daily commute across your living room or wherever your workspace happens to be. Research has shown that even a little exposure to nature and greenery can increase happiness and productivity while also reducing stress. Consider placing elements from nature like potted plants, succulents or even a stunning floral arrangement or stunning vase of fresh flowers.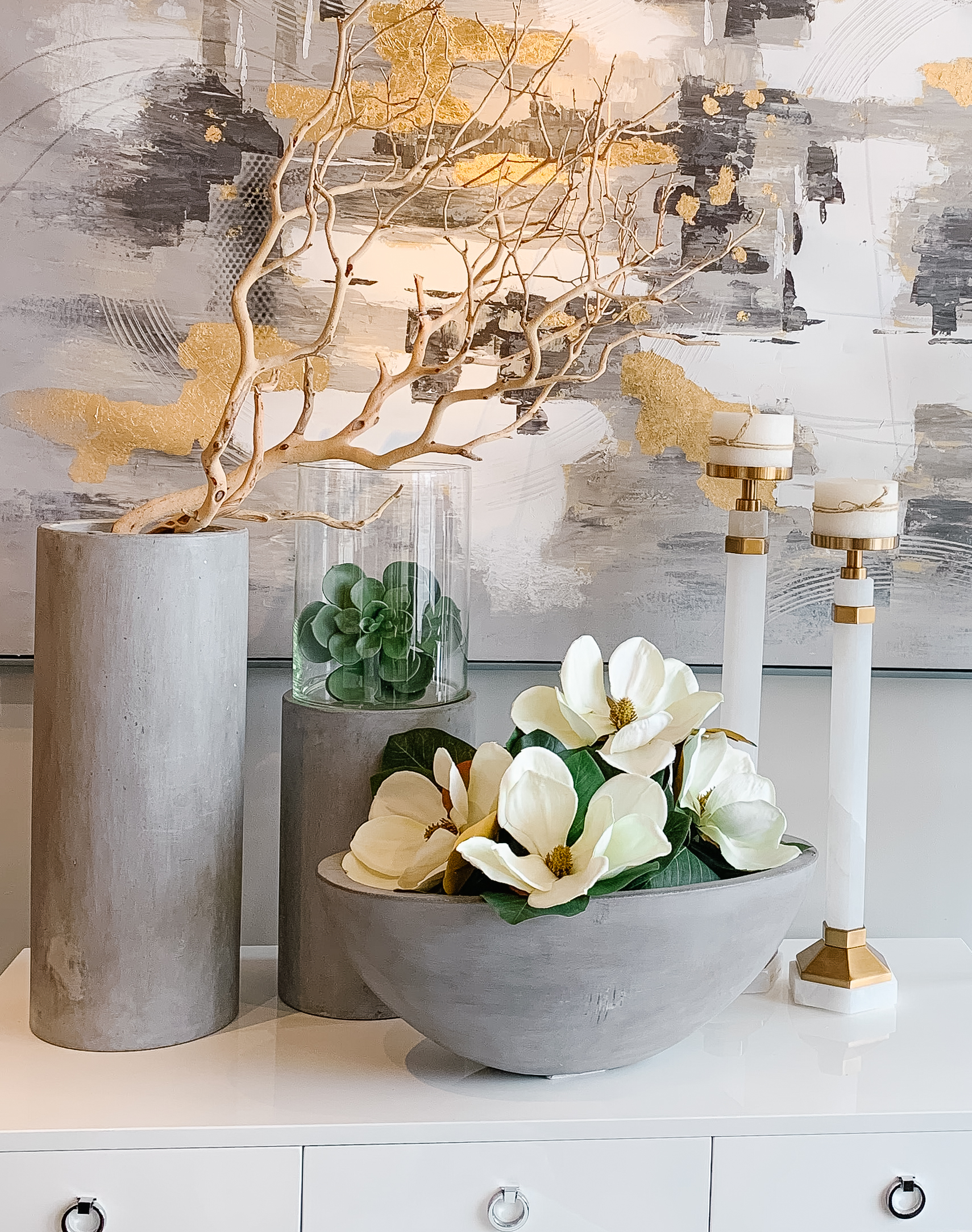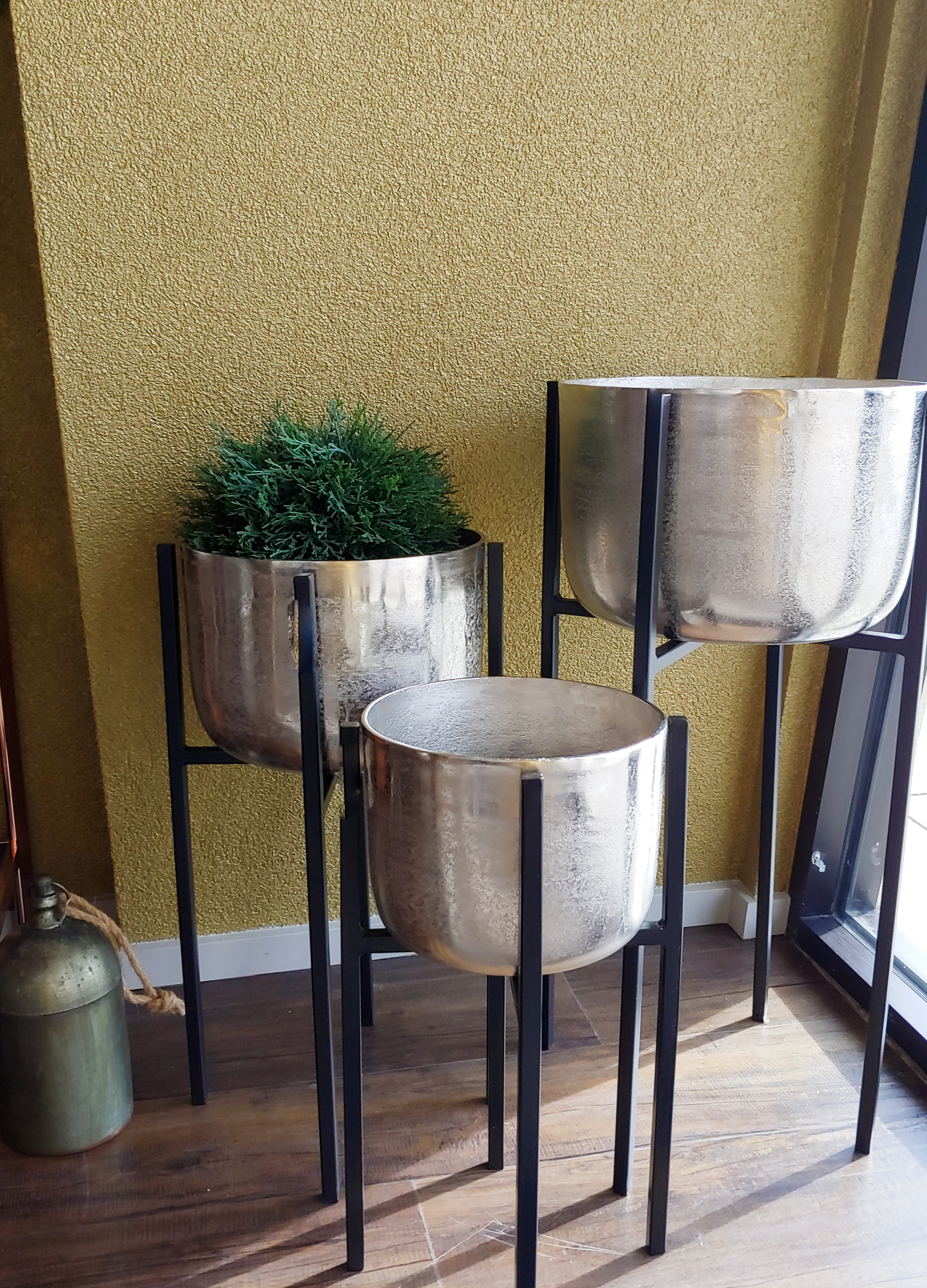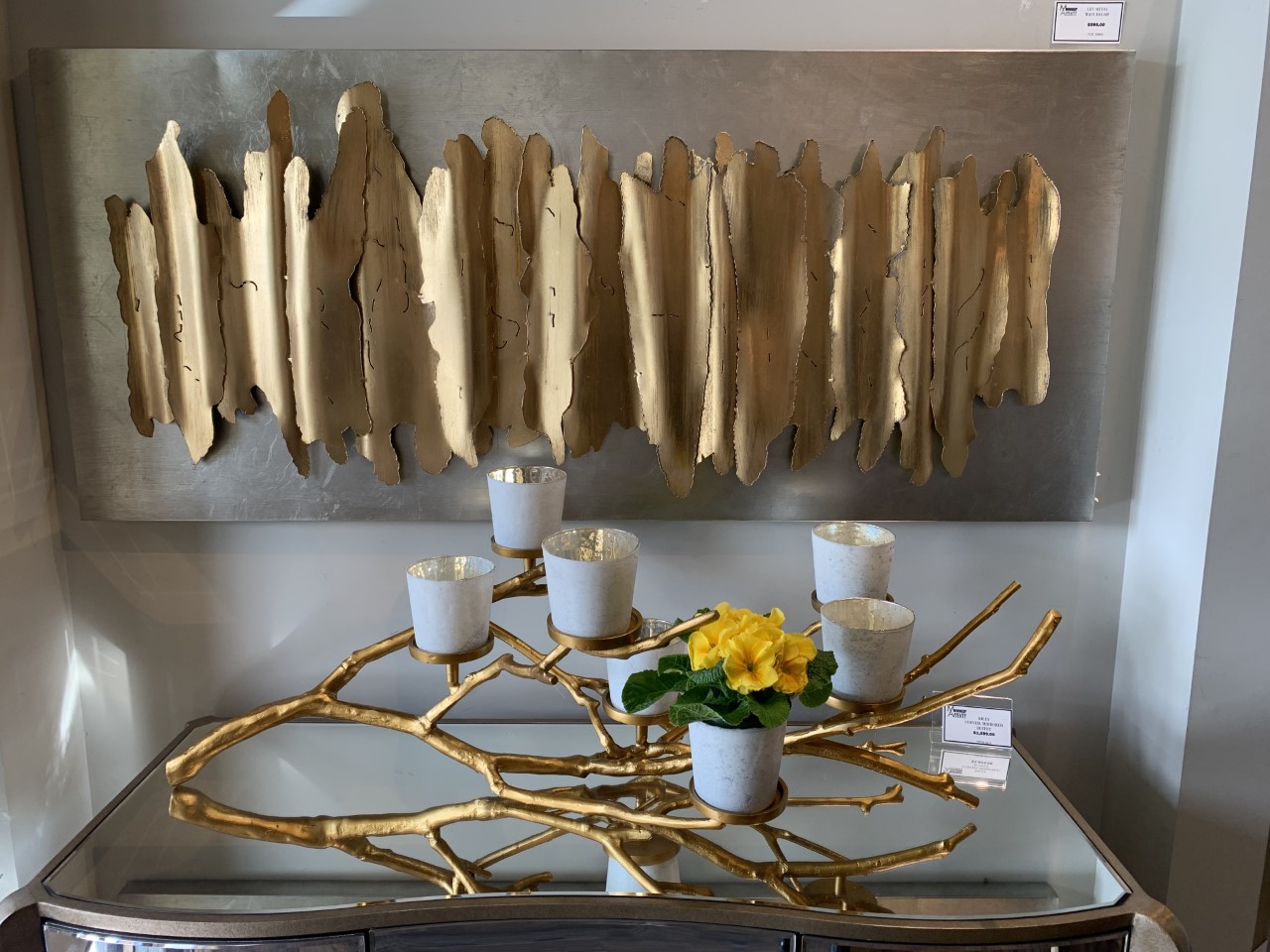 Breath a little easier in your workspace and home with Lampe Berger.  This office accessory brings both wellness and an elegant or contemporary touch. They are known for their unrivalled indoor air purification, disinfectant (by destroying malodorous molecules, bacteria, viruses and moulds) and perfuming power. Many of the scents are inspired by nature and Modern Accents carries a variety of lamps and the scent refills.  By the way there is even an unscented option that neutralizes unwanted smells in the air.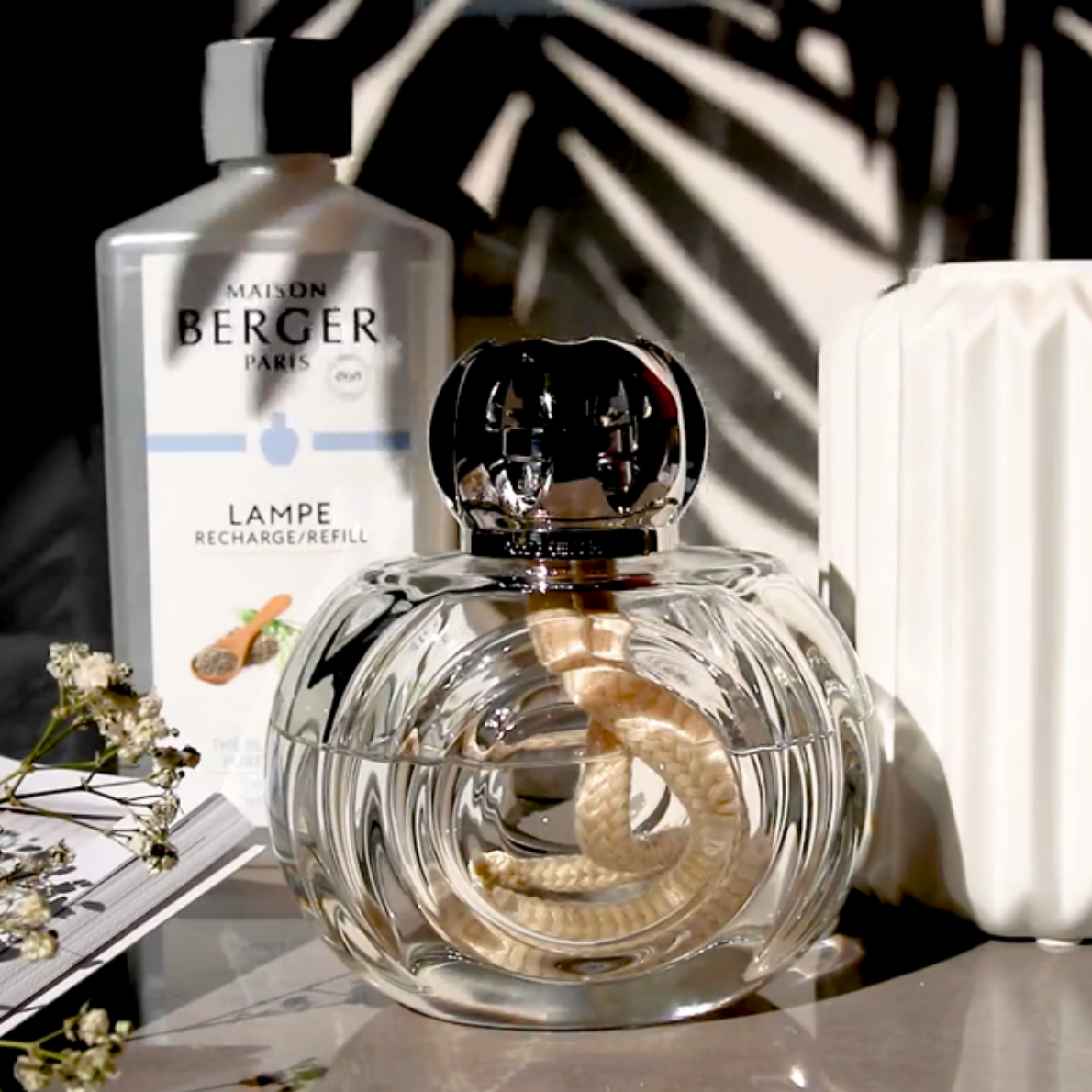 Why not get cozy in your home office? A soft throw or a comfy throw pillow will make your space more inviting and hey as long as you are business on top, no one will ever know that your feet are curled up and cozy under your favourite blanket during your Monday morning video conference.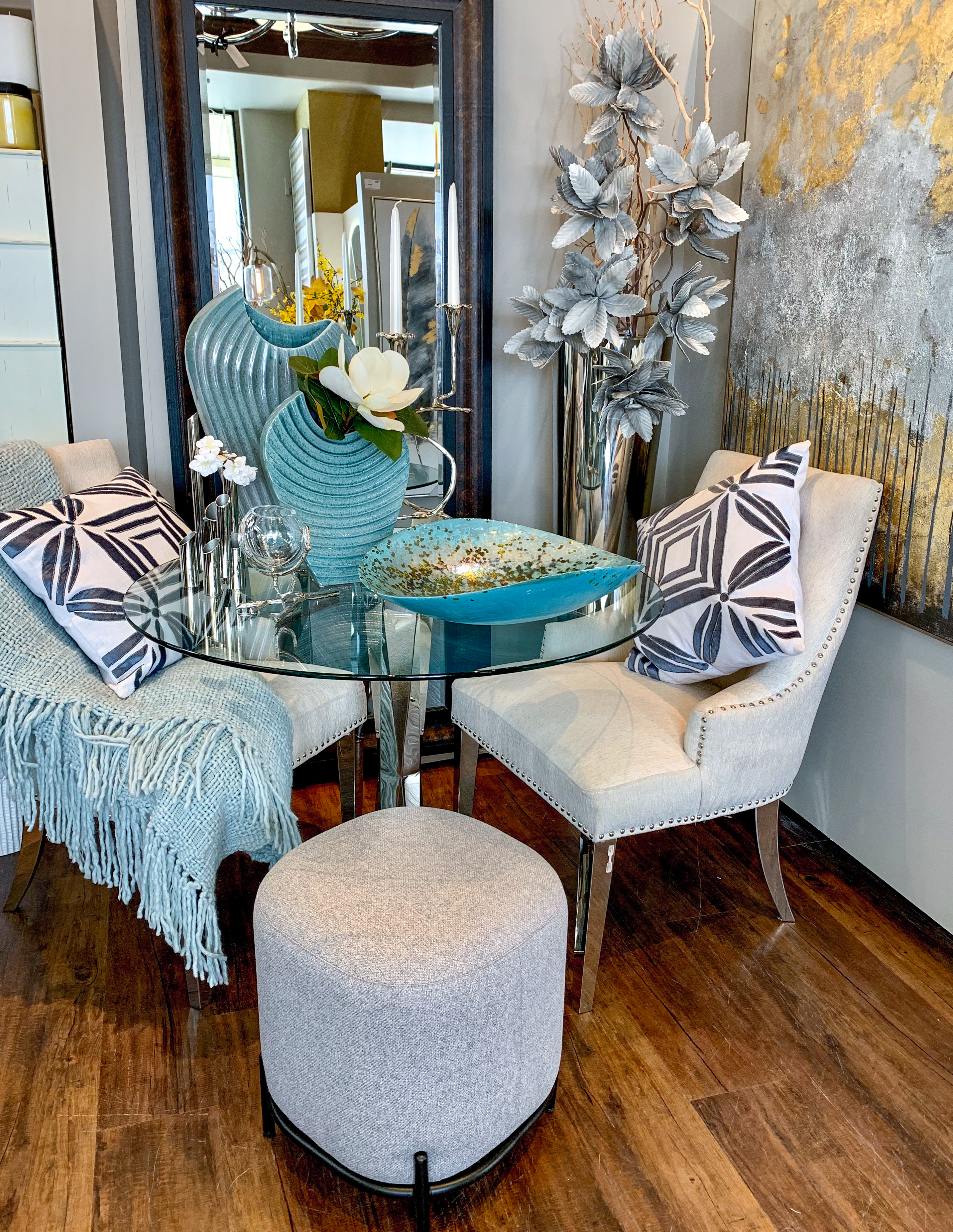 Whether it is in your new workspace at home or just in your home in general we wish you wellness and comfort.