Welcome Back Home
We have missed you… 
As we all get used to the new normal we invite you to stop by Modern Accents to catch up with us and take in a little home decor love. Perhaps staying at home has inspired you to change things up a bit or you have a special occasion to celebrate and need the perfect gift. Maybe you just want to celebrate being able to get out to shop again.
We are excited to see you and in advance here is a preview of what you will have to look forward to seeing in store if you haven't already dropped in. During the last several months we have unpacked a lot of new arrivals and have had time to rearrange the store. Through our doors are some exciting new vignettes and plenty of unique MODERN ACCENTS. We are ready to welcome you "HOME AGAIN" and we thank you for your support.
It's a challenging time for all of us, so our gift to you is a little escape from it all, and if you like, use this $40 gift when you spend $100* here at Modern Accents before June 30, 2020. Just mention this offer in store. (*one gift voucher per customer)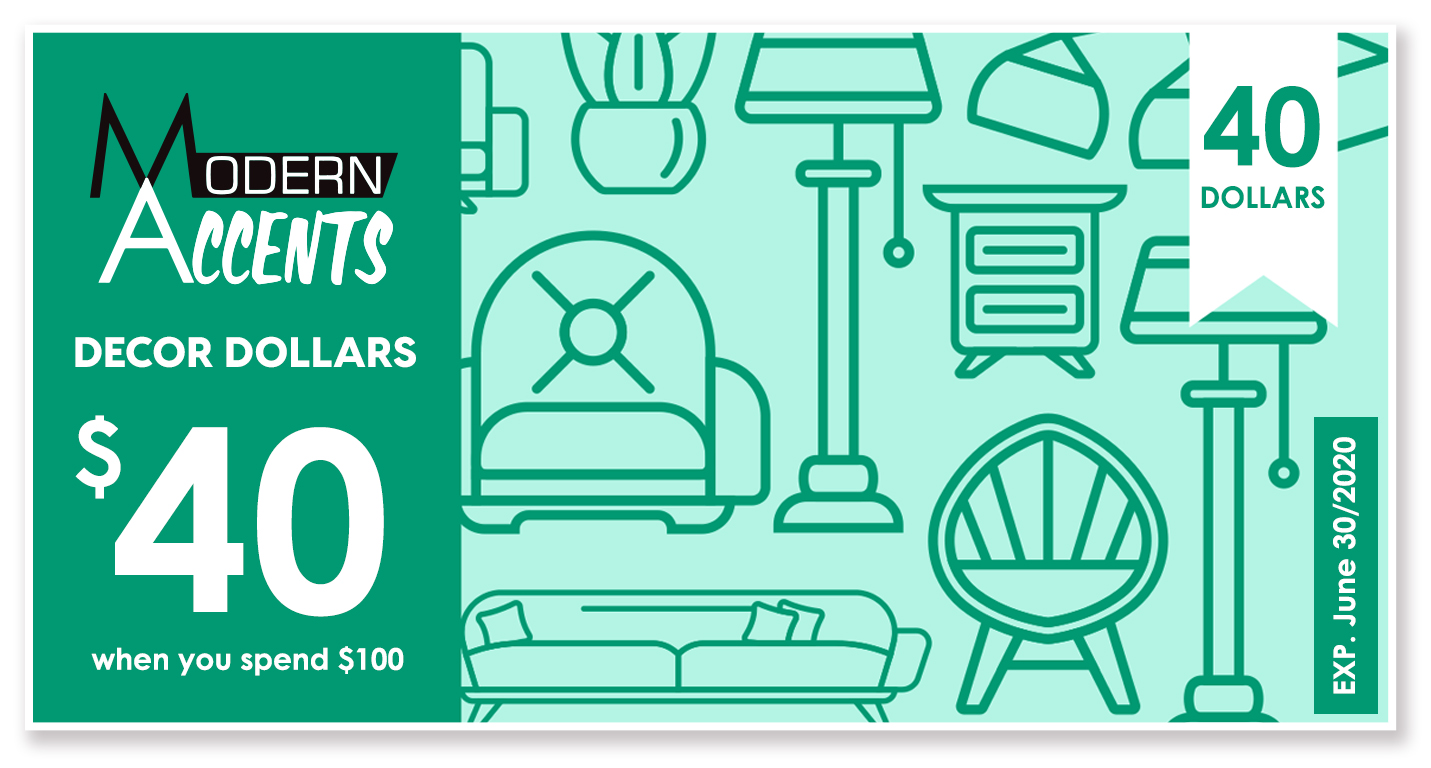 GET OUTSIDE
I think we are all thankful that spring is here and summer is just around the corner. For the next little while it appears that staycations are in style so spruce up your outdoor space with this amazing acrylic seating option.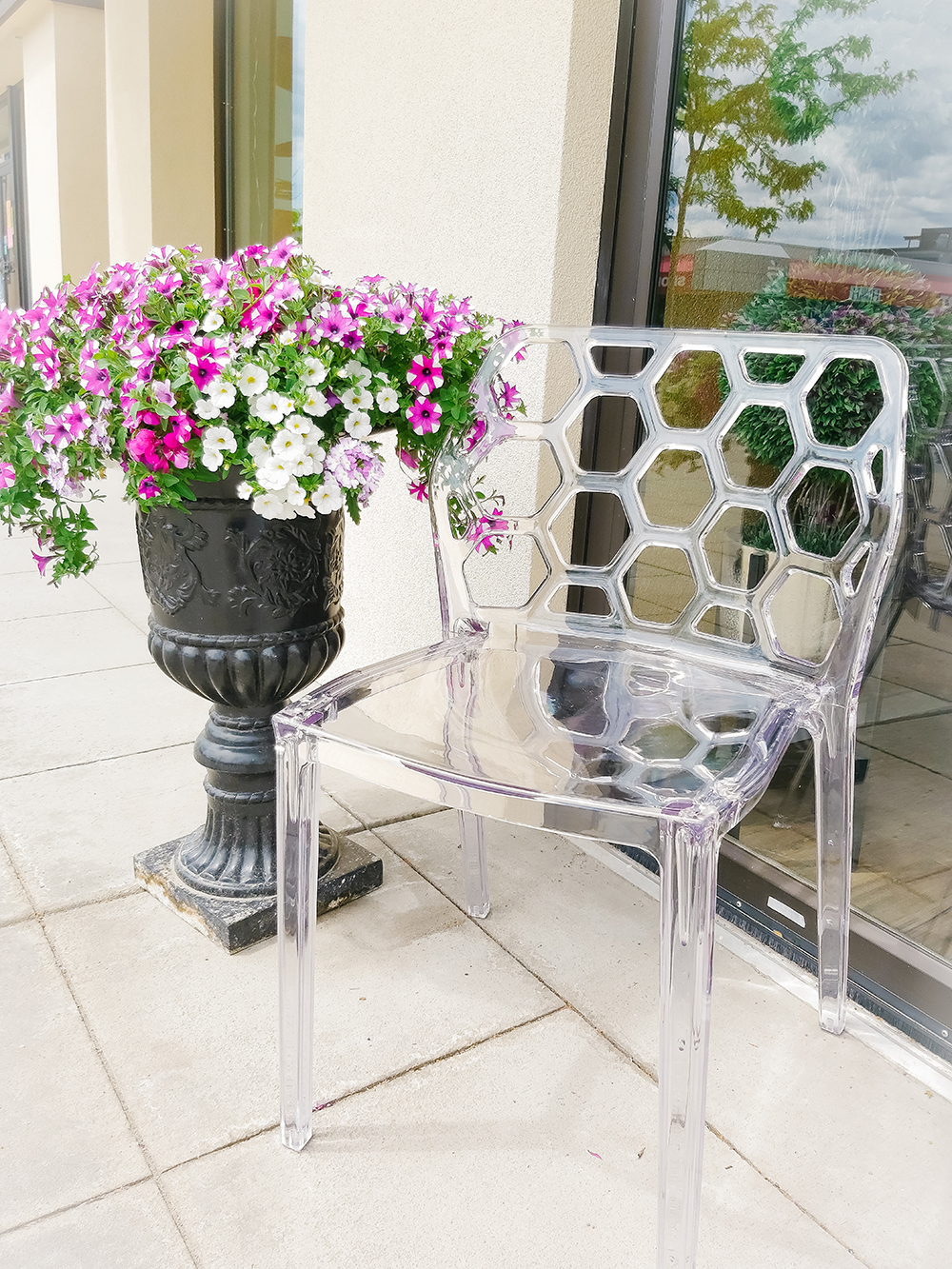 Your summer salads on the patio will also look fabulous in one of these new acacia wood bowls that come with matching servers. We have several different options available and if you are like us and love a find that is both functional and looks amazing you will be smitten with the Pulse Salad bowl for sure. The wood base is held in place by a magnet and can be removed after use for easy clean up, allowing the generously sized stainless steel bowl to be placed in the dishwasher.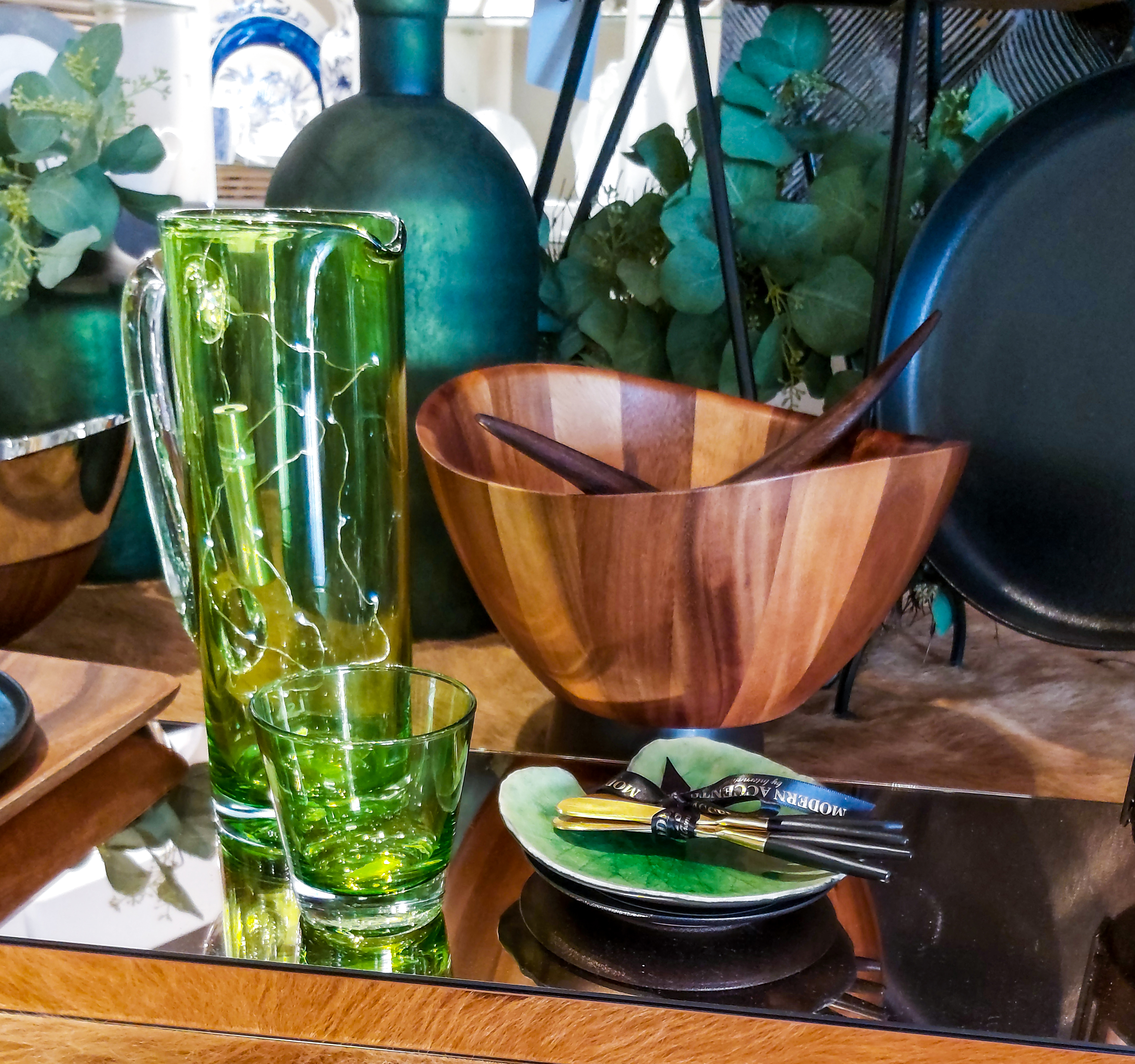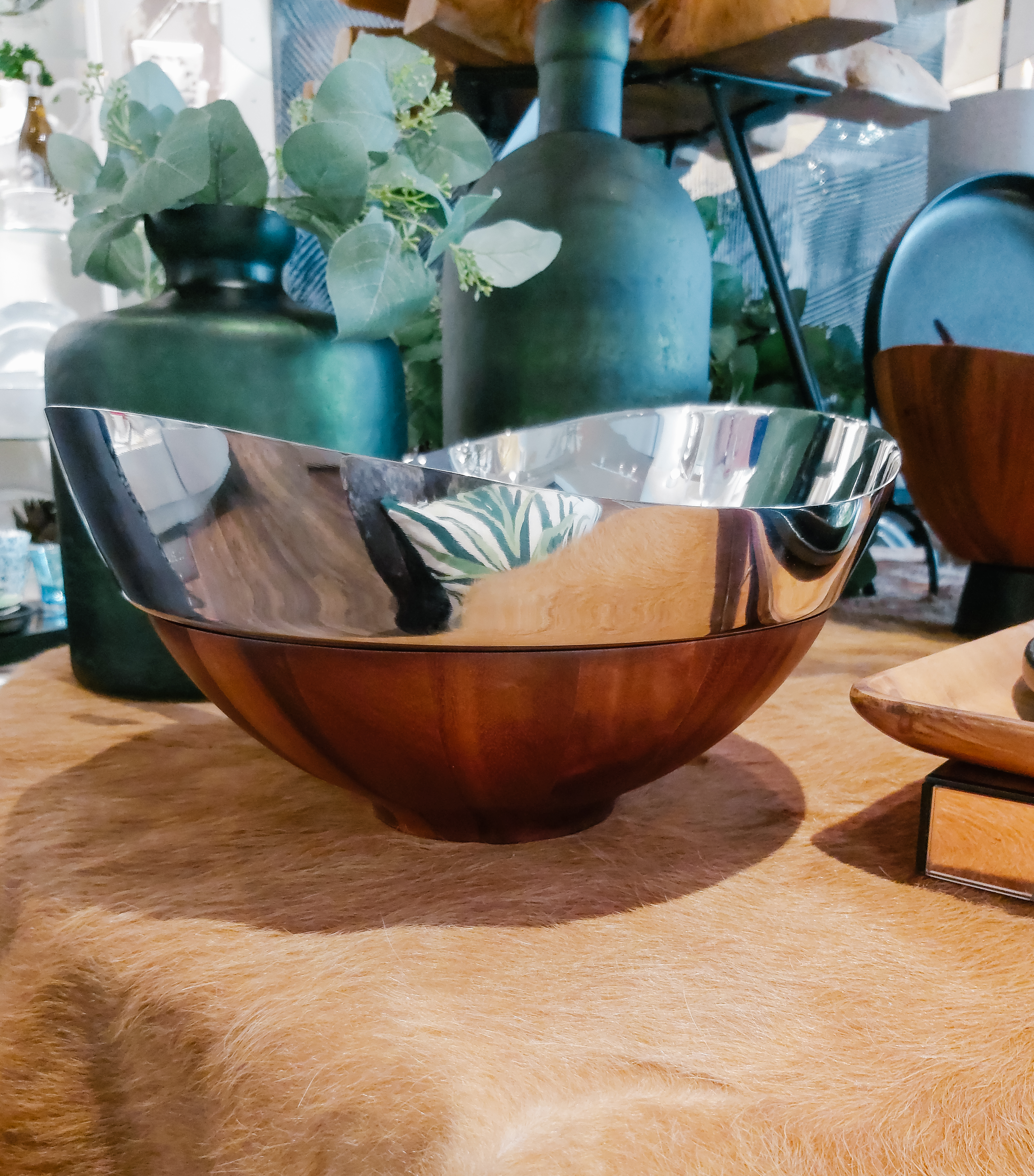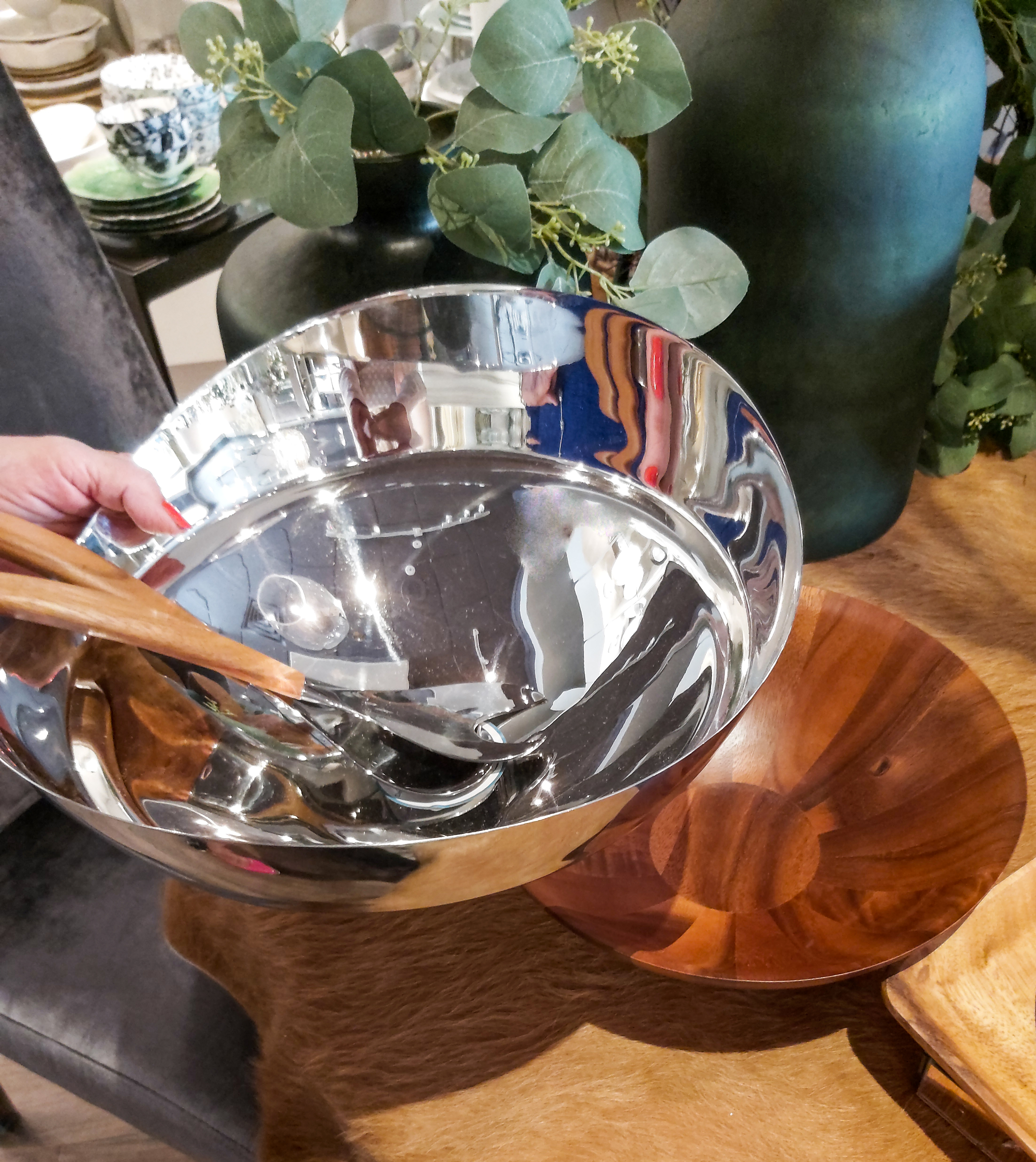 STOP TO SMELL THE FLORALS
Indulge in something a little different and appreciate the beauty around you. You will find yourself immersed in a fantasy of sorts seated under this pink ostrich feather tree on these floral printed chairs. Escape the day to day in your own home.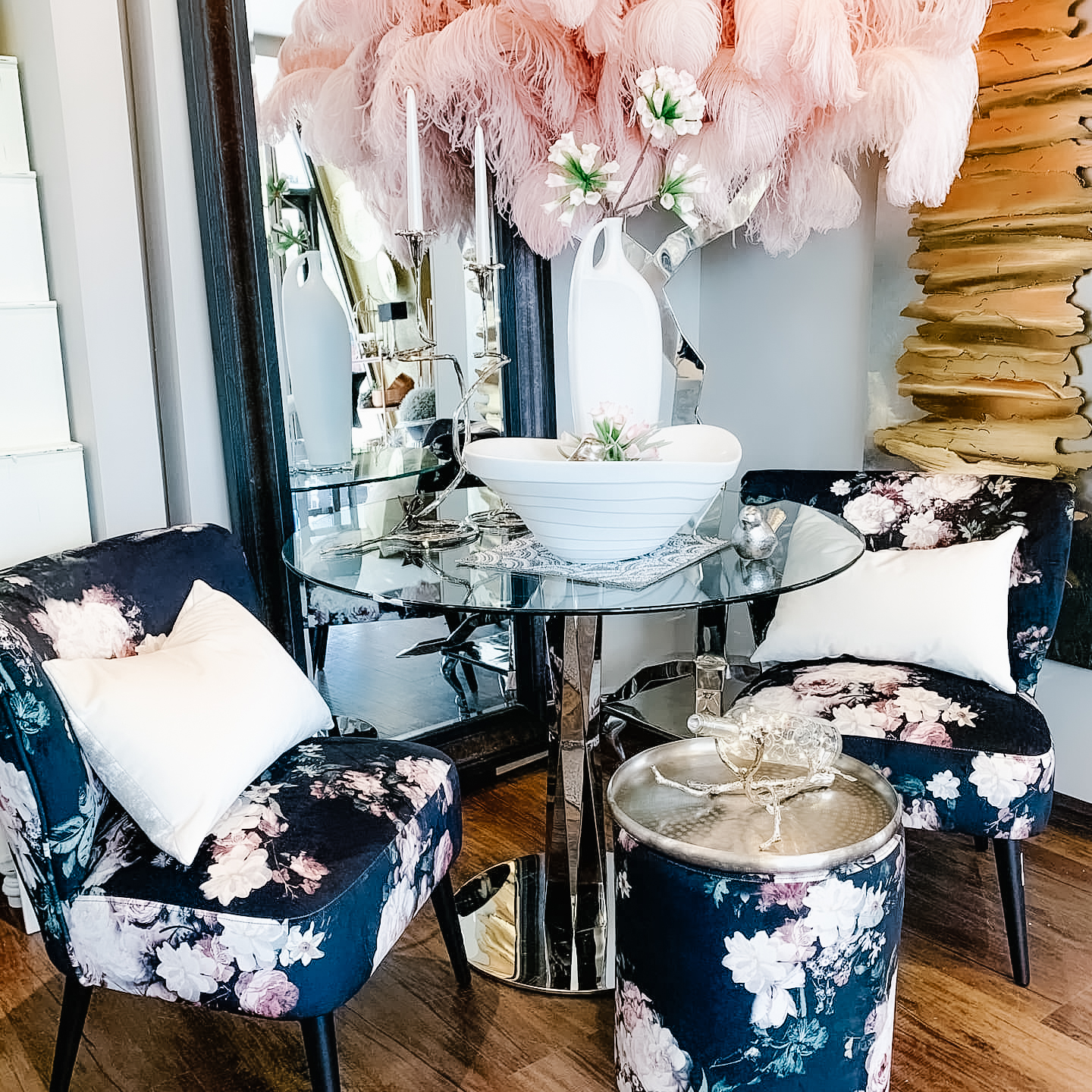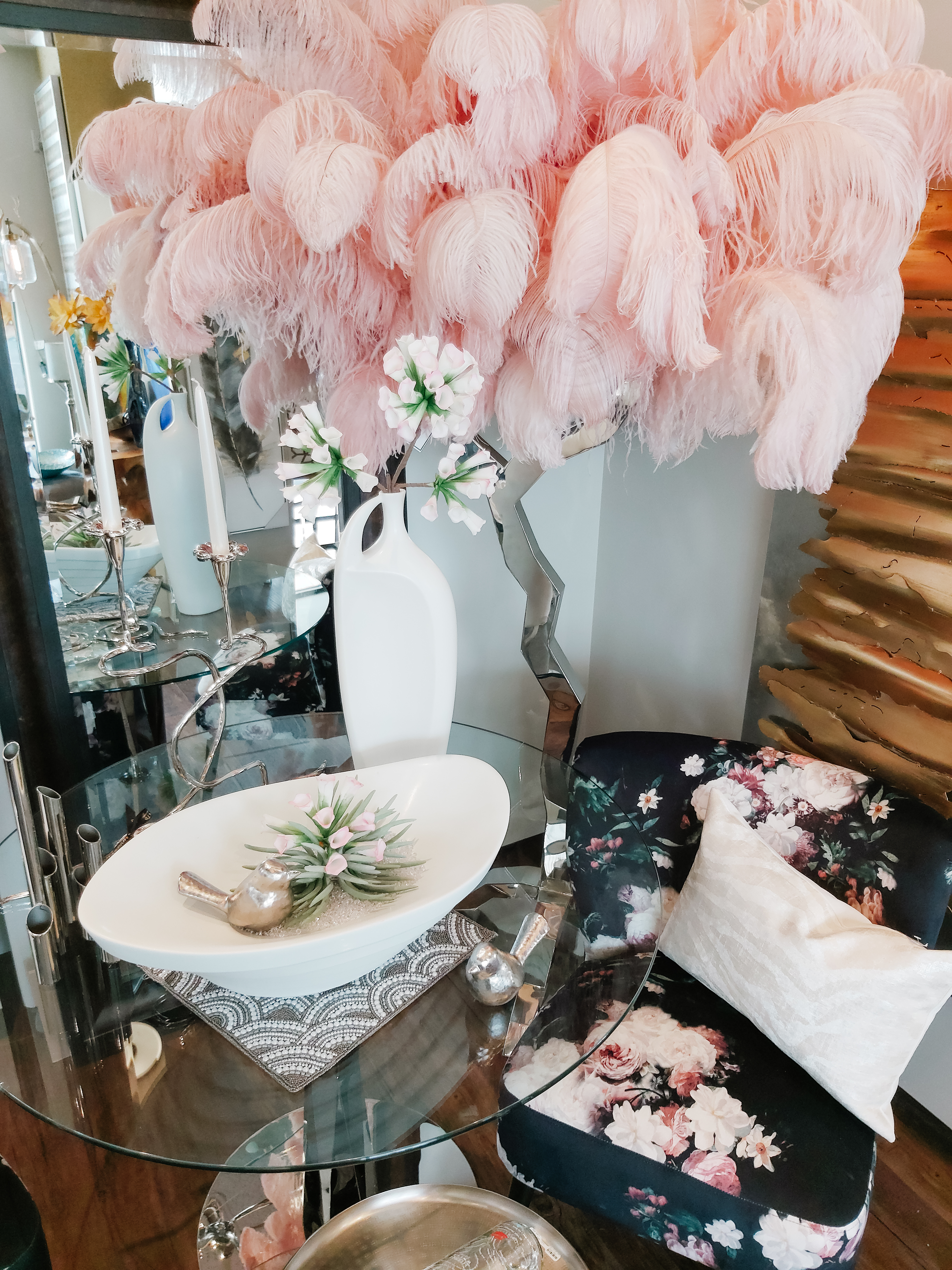 IT'S ALL ABOUT COMFORT AND STYLE
You might have noticed that we just received a shipment of great chairs. Well this one in particular is like the lounge wear you have maybe grown to love living in over the last several months. There have to be some pluses in this whole situation and feeling comfortable at home must to be one of them. These newly arrived velvet dining chairs are super comfy and the shape that almost hugs you is stylish too. Gotta love a hug! The tonal variations in the soft grey velvet capture the light and fit in great in almost any decor style.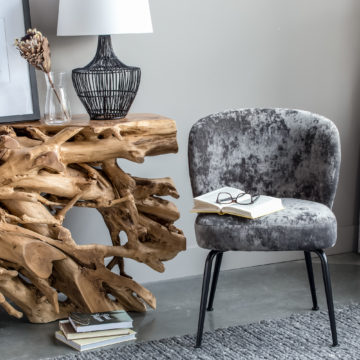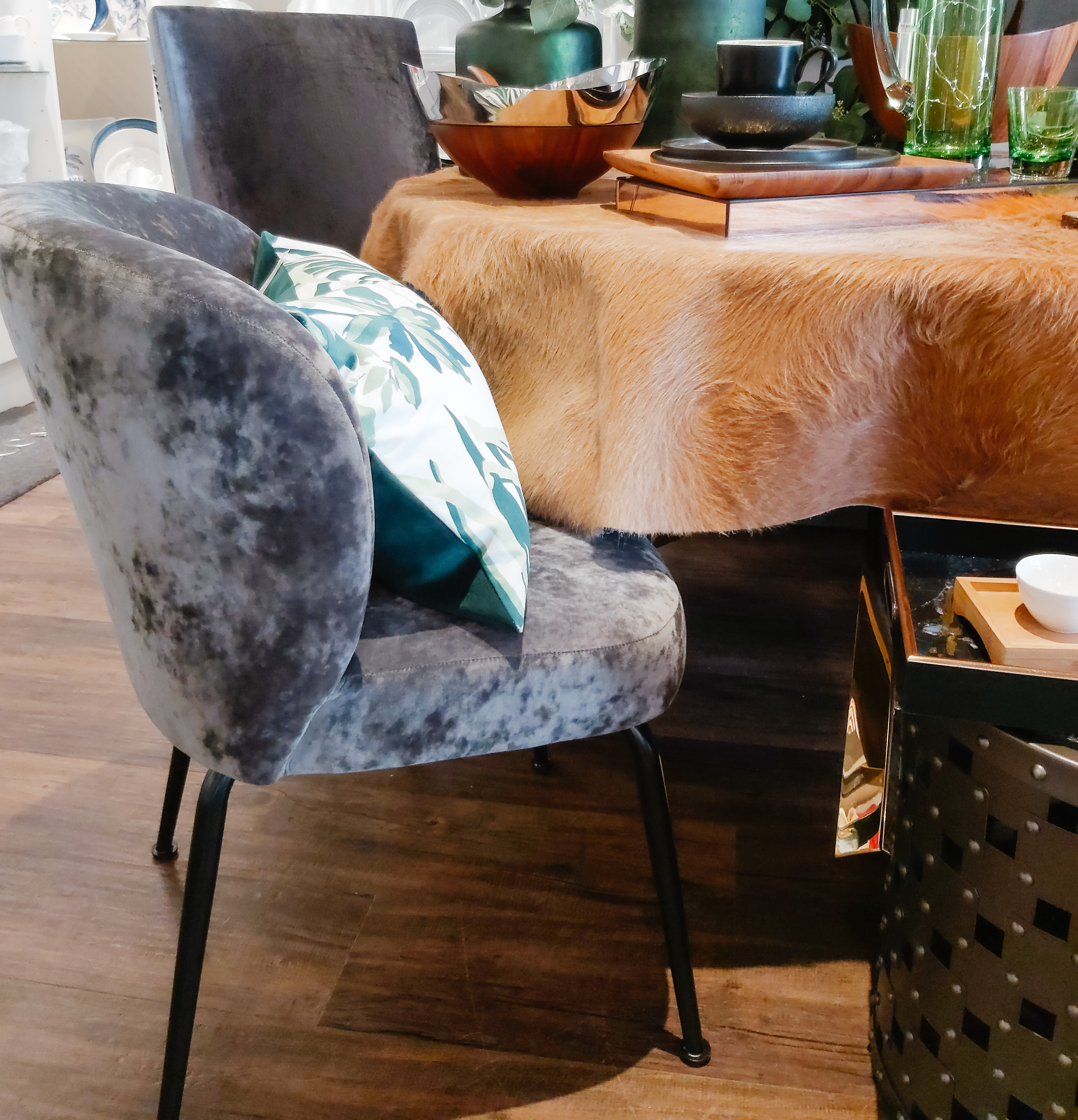 INTIMATE ENTERTAINING
We love styling a table and setting you up with everything you need to throw a beautiful soirée. This year's celebrations might be a little smaller, but they can still be beautiful. With so many events cancelled have some fun with making everyday meals a stylish event instead. Even the addition of a simple fabric napkin like this whimsical one with the dragonfly can take things up a notch. Pink continues to be popular and it really is a feel good colour, especially at this time of year. Your tables could be literally blooming! All of these items would make terrific gifts as well.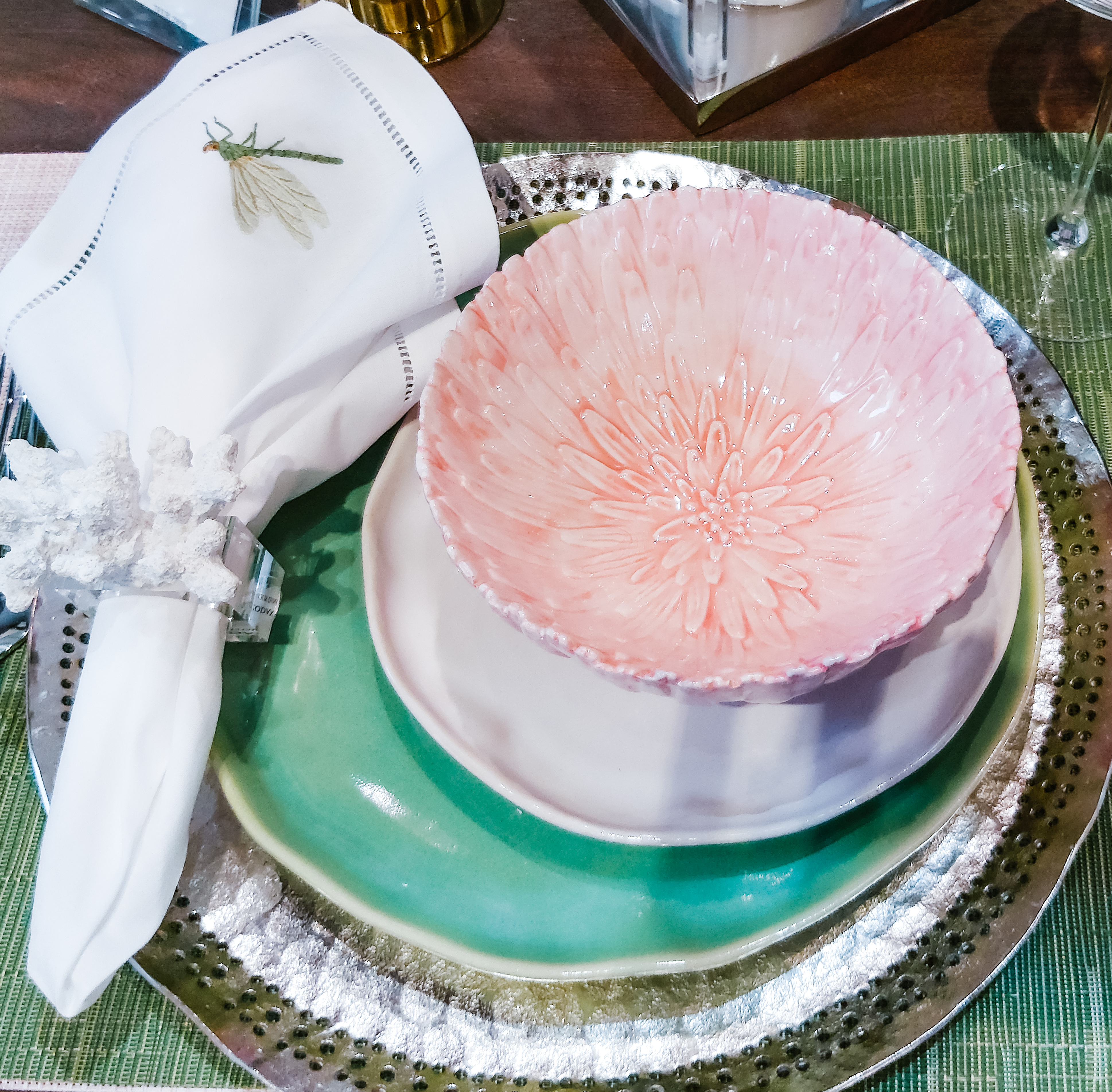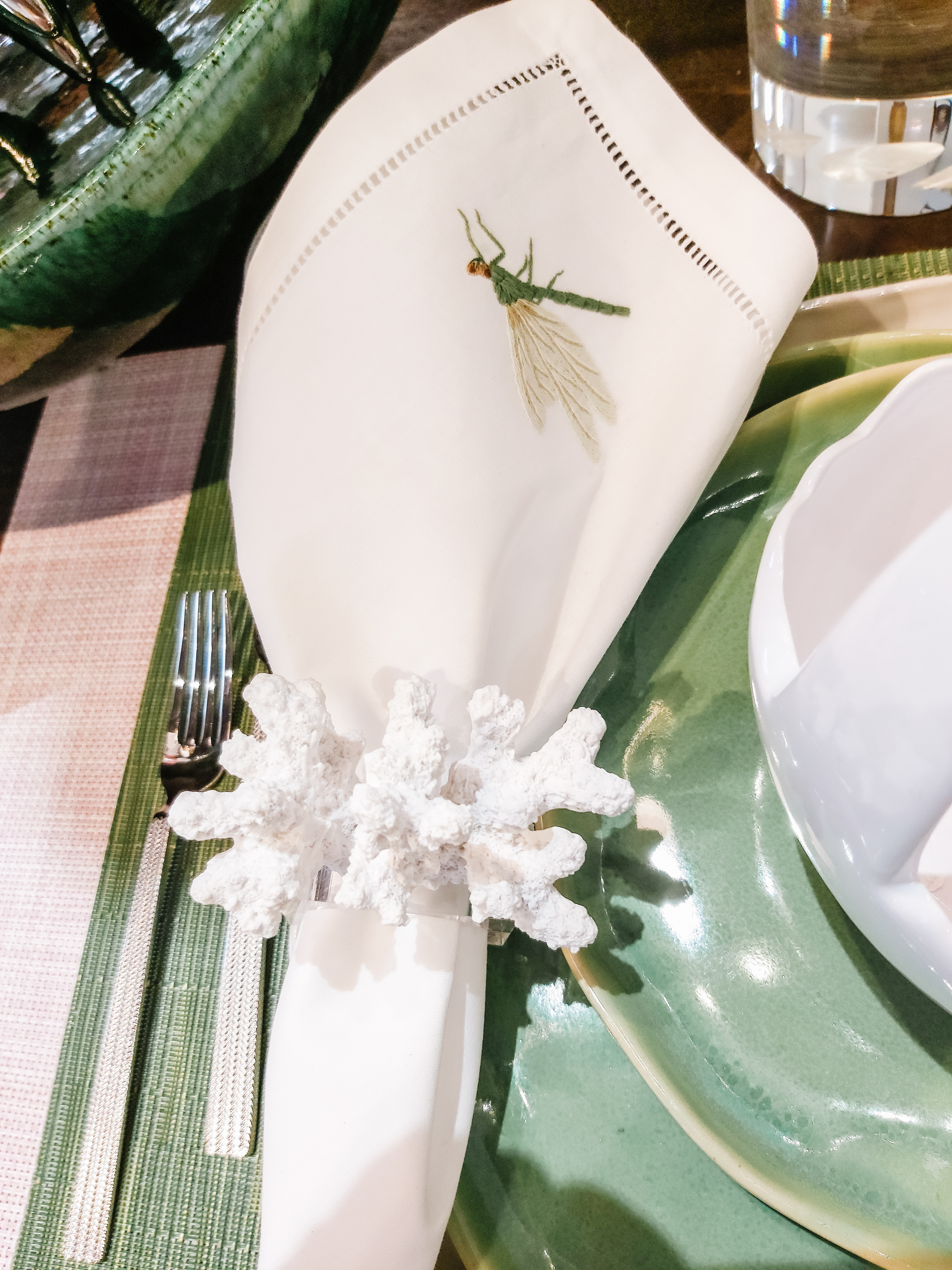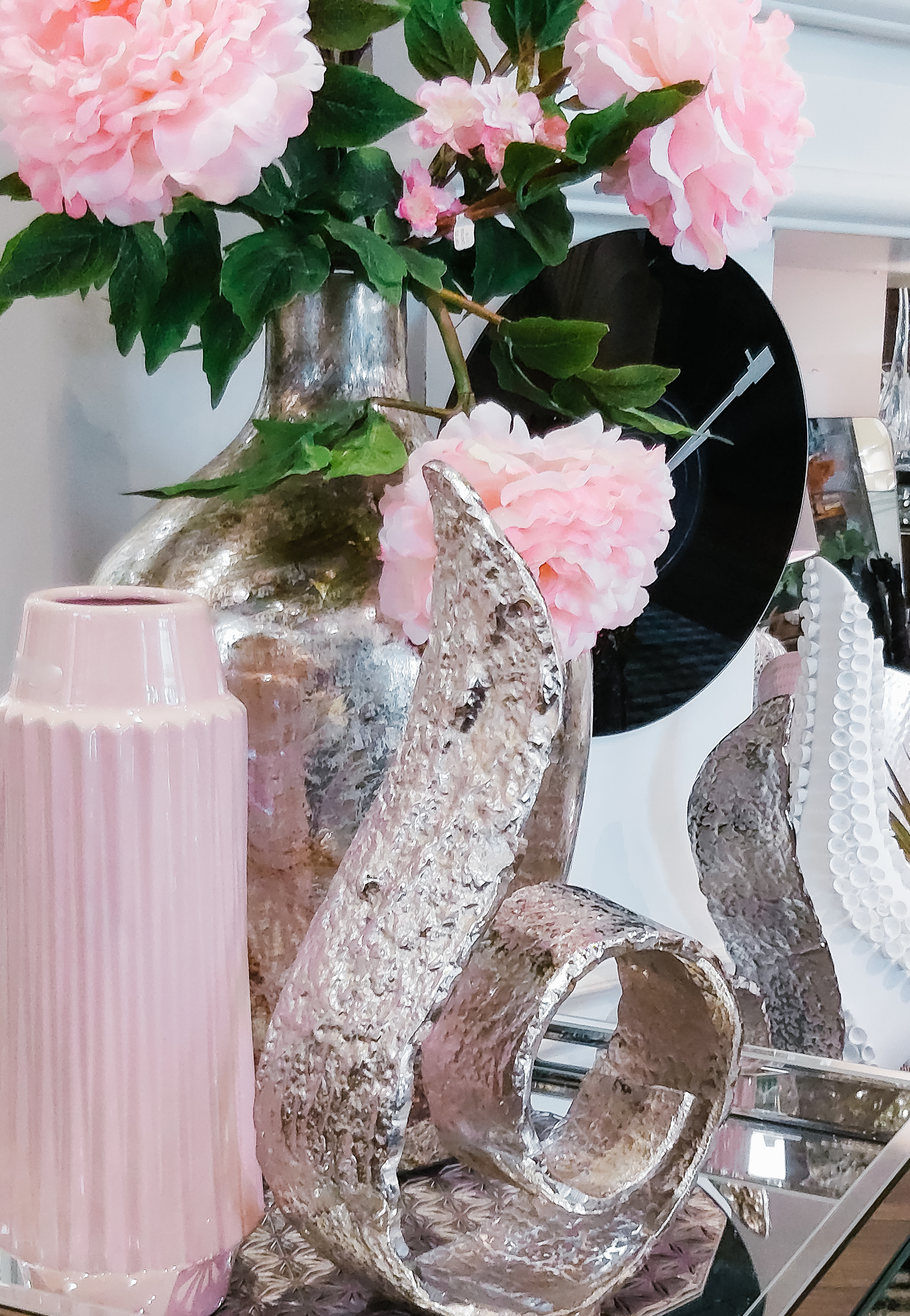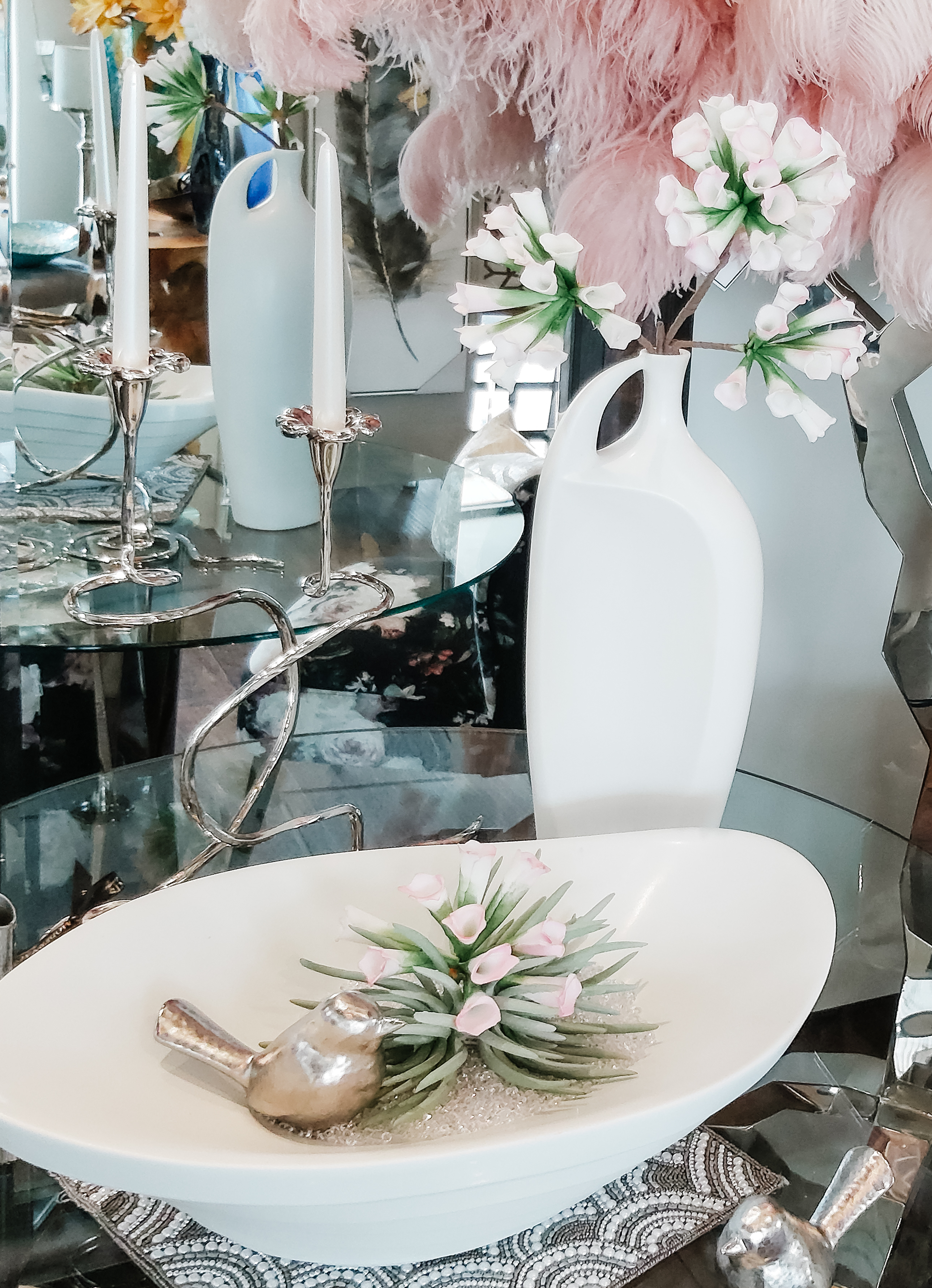 CLEAN AND FRESH
Everything clean has definitely been top of mind lately and who hasn't cleaned out a cupboard or two or reorganized a space over the past several months. It feels good to get a fresh start and we have also done a lot of rearranging in the store since we have seen you last. Some of our new arrangements definitely are a breath of fresh air full of white accents and accents that reflect light.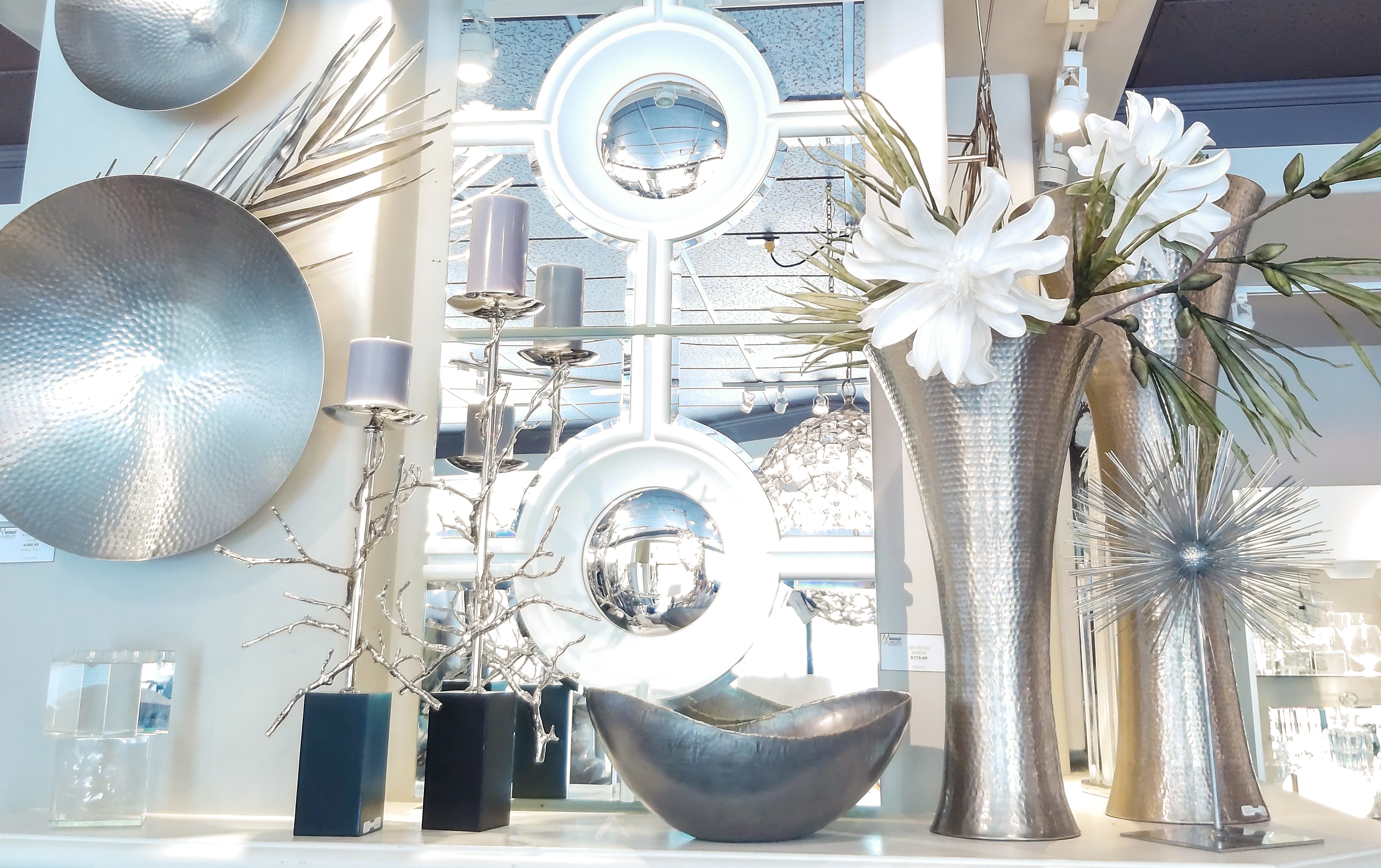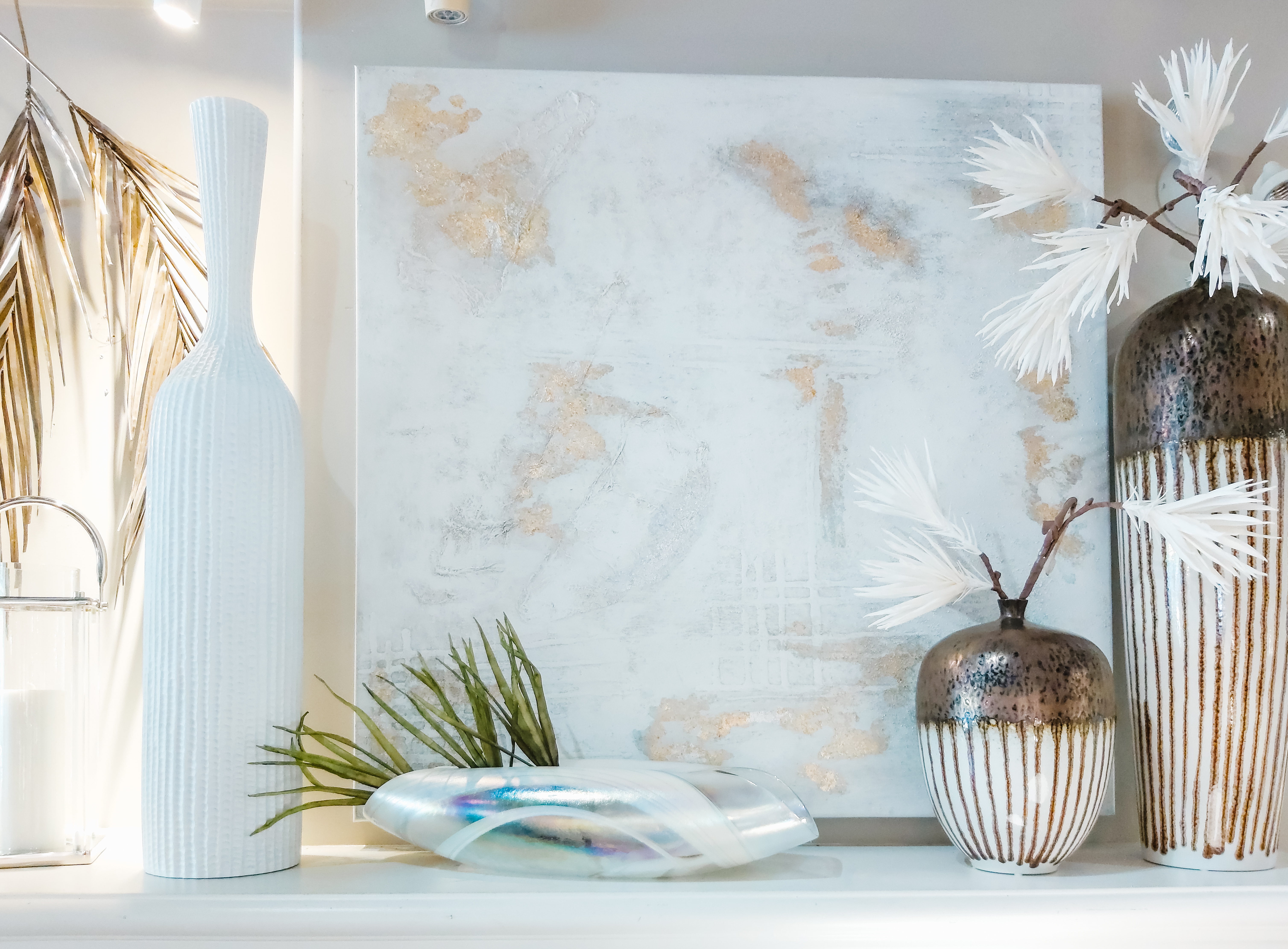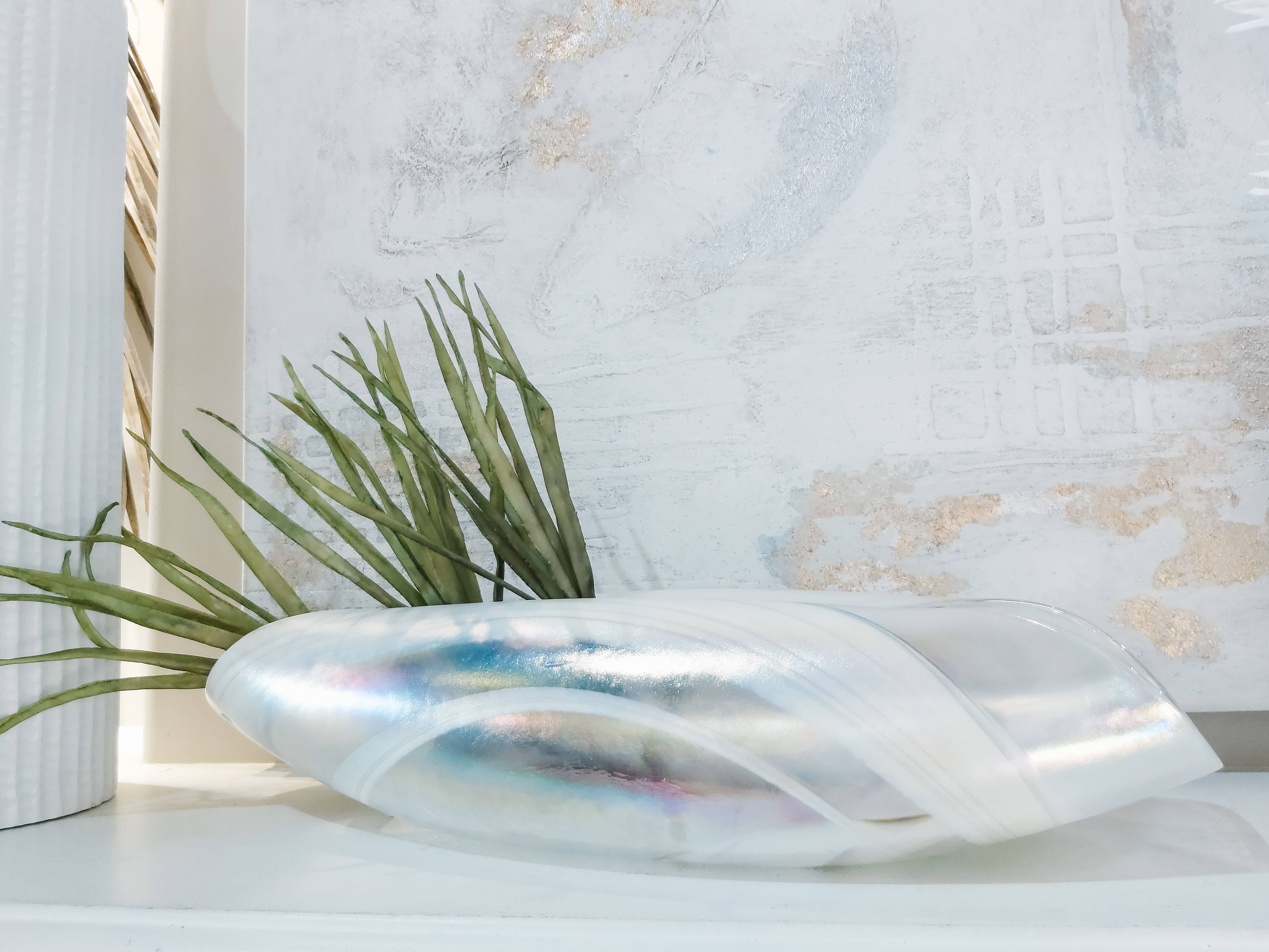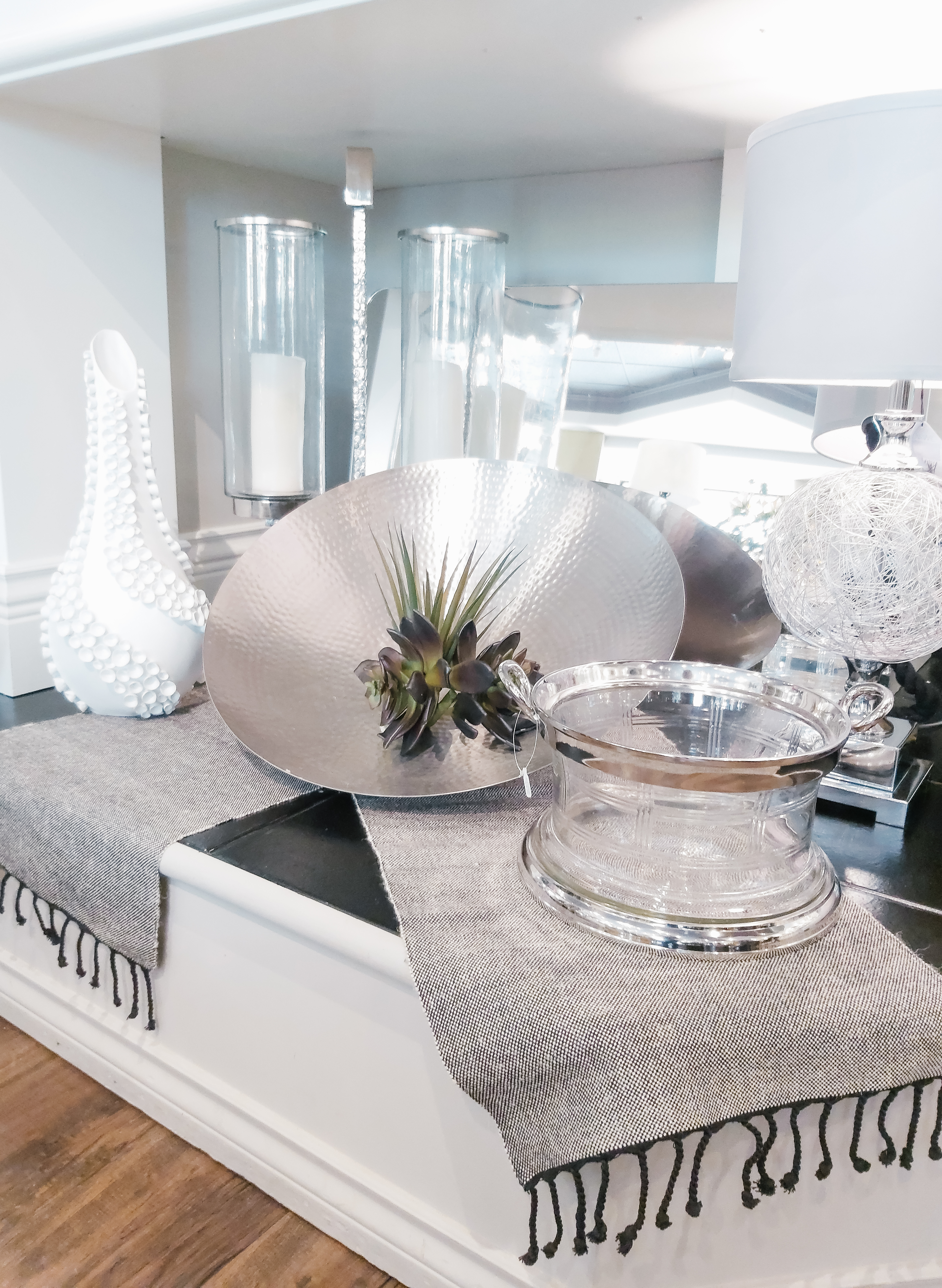 We couldn't possibly show you everything and of course we had to save some things for a surprise when you stop in. We hope to see you soon and be assured that we continue to take measures to make sure your shopping experience is a safe one: