Falling for New Fall Decor
Are you a fan of the fall? Even if you are someone that is not quite ready to let go of summer, there are some great reasons to embrace fall. A new season brings the opportunity to make some fresh new changes, and when it comes to home decor, we love the chance to layer more, use more texture, warm things up with rich earthy tones, and increase that cozy factor with some additional lighting and even candlelight. We are excited to bring you a sneak preview of some of the great pieces that are coming to Modern Accents soon and even a few that are already in store. Fall for these new decor and furniture pieces that will have you looking forward to that transition to fall.
Transitioning your space for the fall can be as simple as incorporating the rich earthy hues of the autumn with the addition of a few new decor pieces like these organically shaped vases/bowls. You might call these the pumpkin spice for your space without the literal pumpkins and they offer a more modern take on decorating for the fall.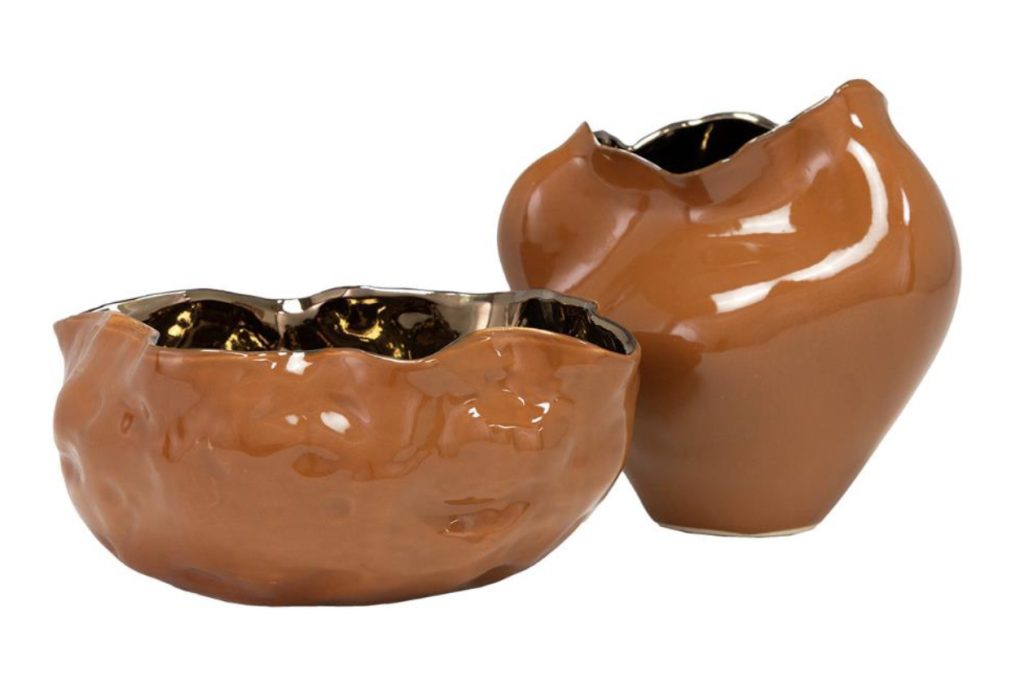 Speaking of spice. These gorgeous vases below will bring, just that, to your space. Everything about them is statement making. Their shape, size, and the dynamic drip effect of the brown glaze on stark white make these vases so unique.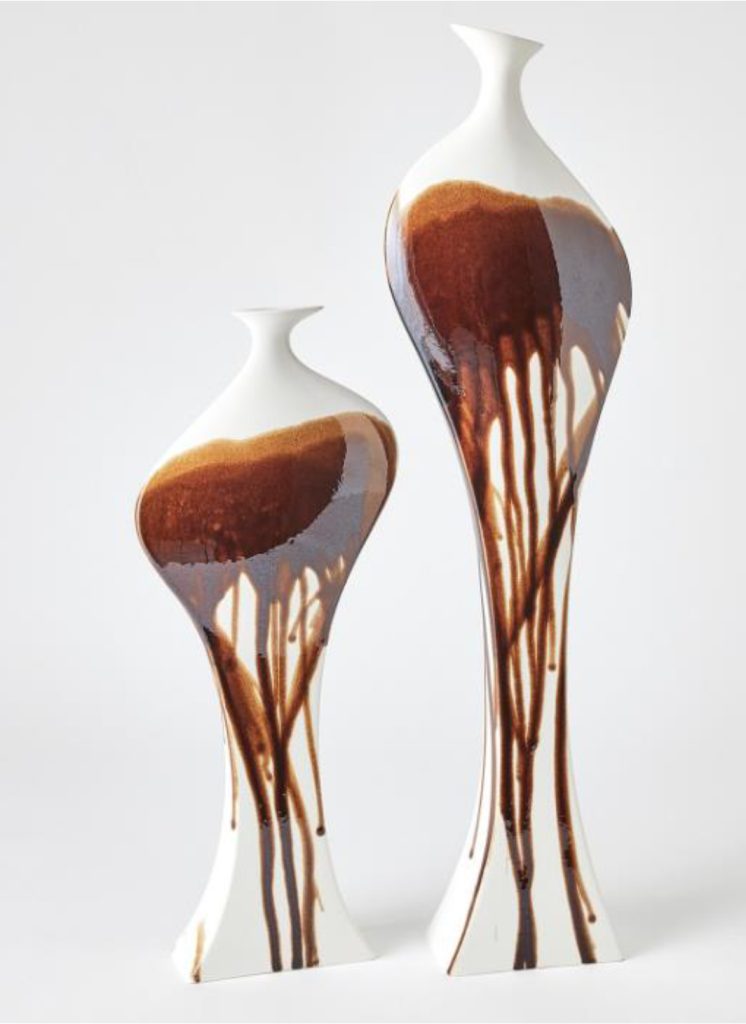 Keep these next pieces in mind when adding some additional layers to your fall decor. These are literally bubbling over with amazing texture. A space filled with a few tactile elements is so interesting and makes your space an experience rather then just a room.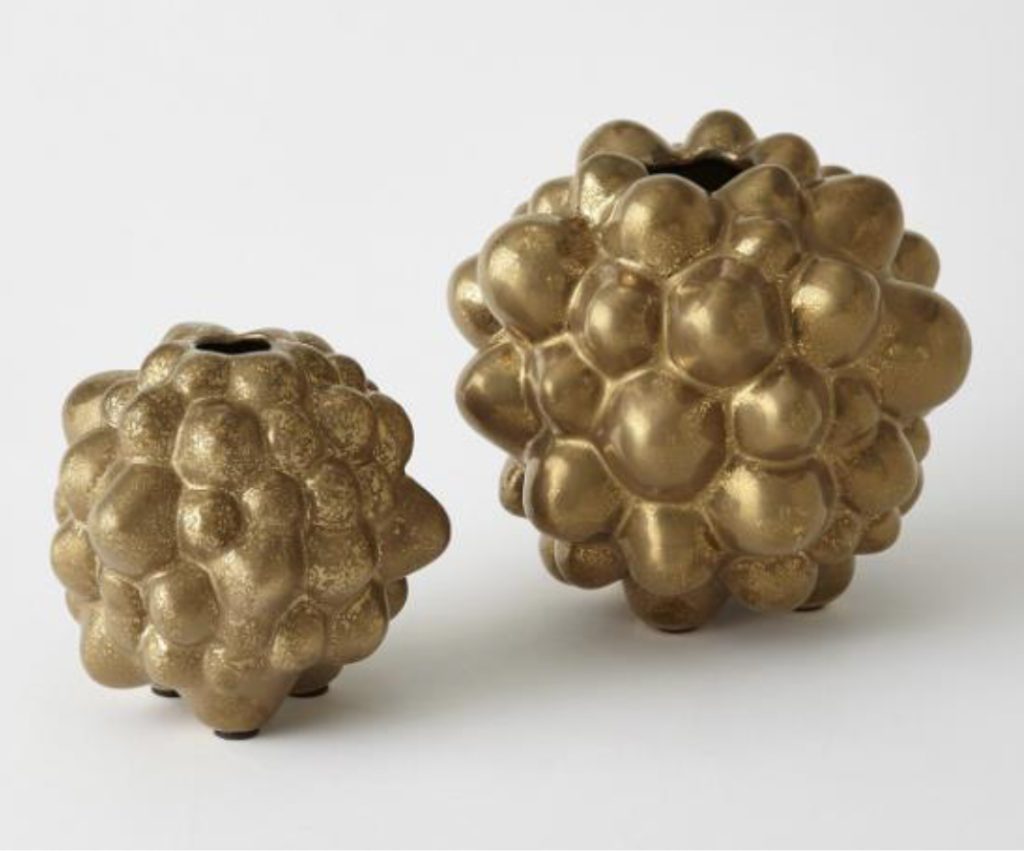 We share this next piece, as isn't it just gorgeous?!? The sweeping shape of this decorative bowl is stunning and so is the effect of the dark shade meeting the gold. This works as an accent all on it's own, but we are looking forward to styling it for not just fall, but every season ahead.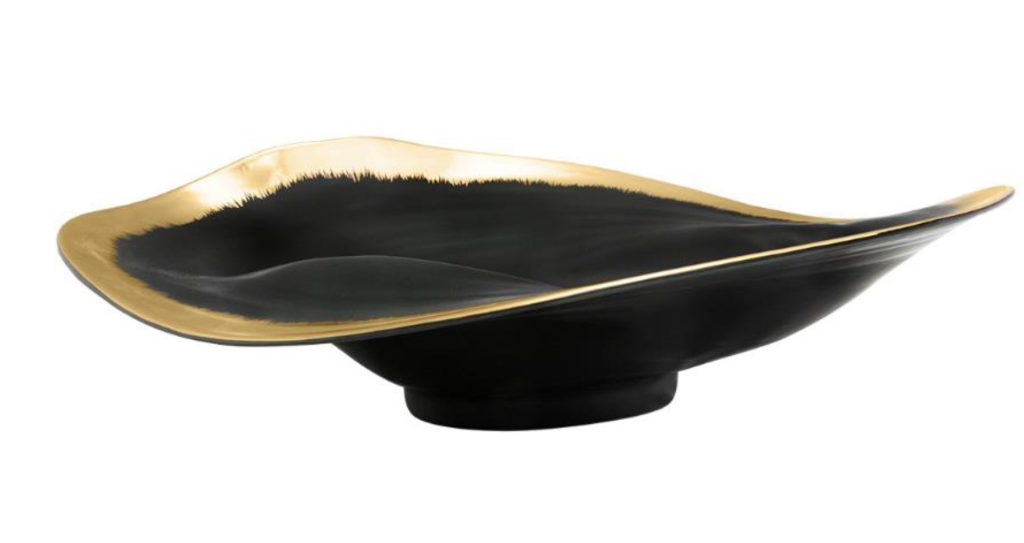 As the days get shorter we long to hang onto the light, and these twig candlesticks have brought so much light to some of our customers already, so we had to bring them in again. They are such a tribute to the beauty of nature and so fitting for fall and winter. They remind us that there is real beauty in the tree branches when they loose their leaves. Topped with candles, and even our LED pillar candle options, they will bring an elegant ambiance to your fall nights.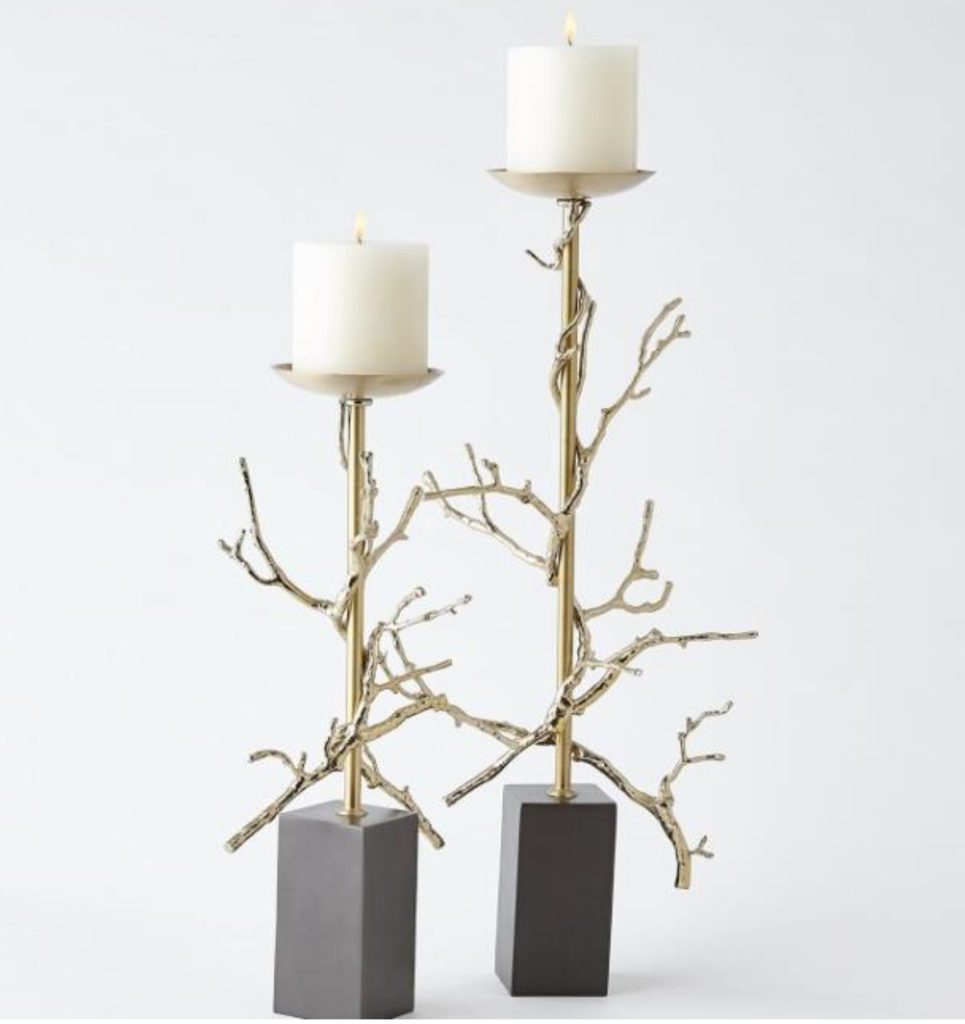 We are sure that there will be some beautiful nights this fall to still sit out on the patio and enjoy the nighttime view of your garden all lit up, so we are excited about these new finds. These are solar lights/lanterns and we love the autumn hues and designs of each depending on your favourite style. We can also see them transitioning to become a lovely part of your holiday light displays.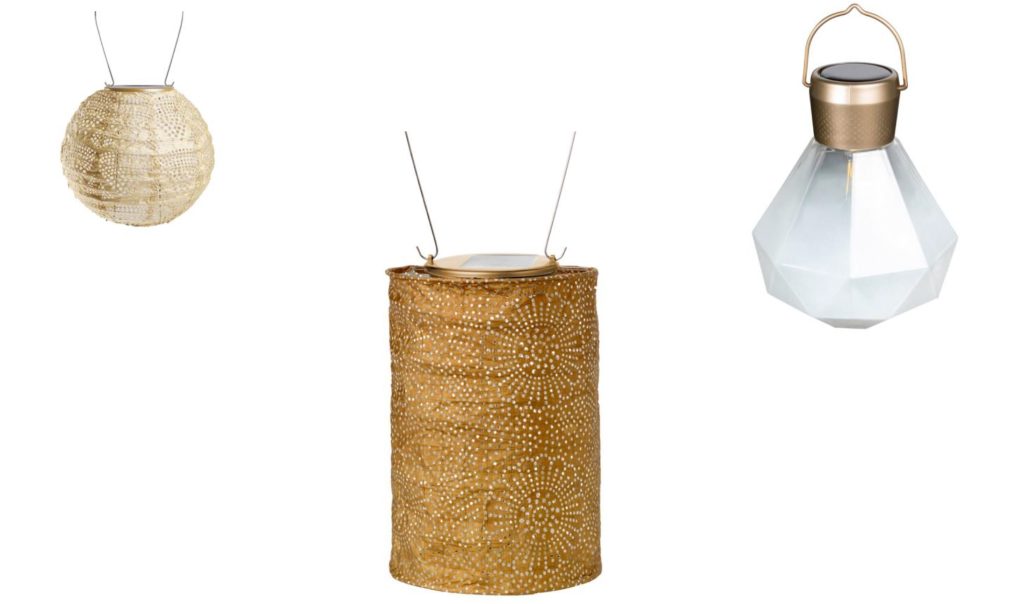 Allow this flock of three white birds to take flight across your interior walls instead of flying south for the winter. Here is a way to hang onto a piece of the summer and doves are such a beautiful symbol of peace for your home or to give as a gift.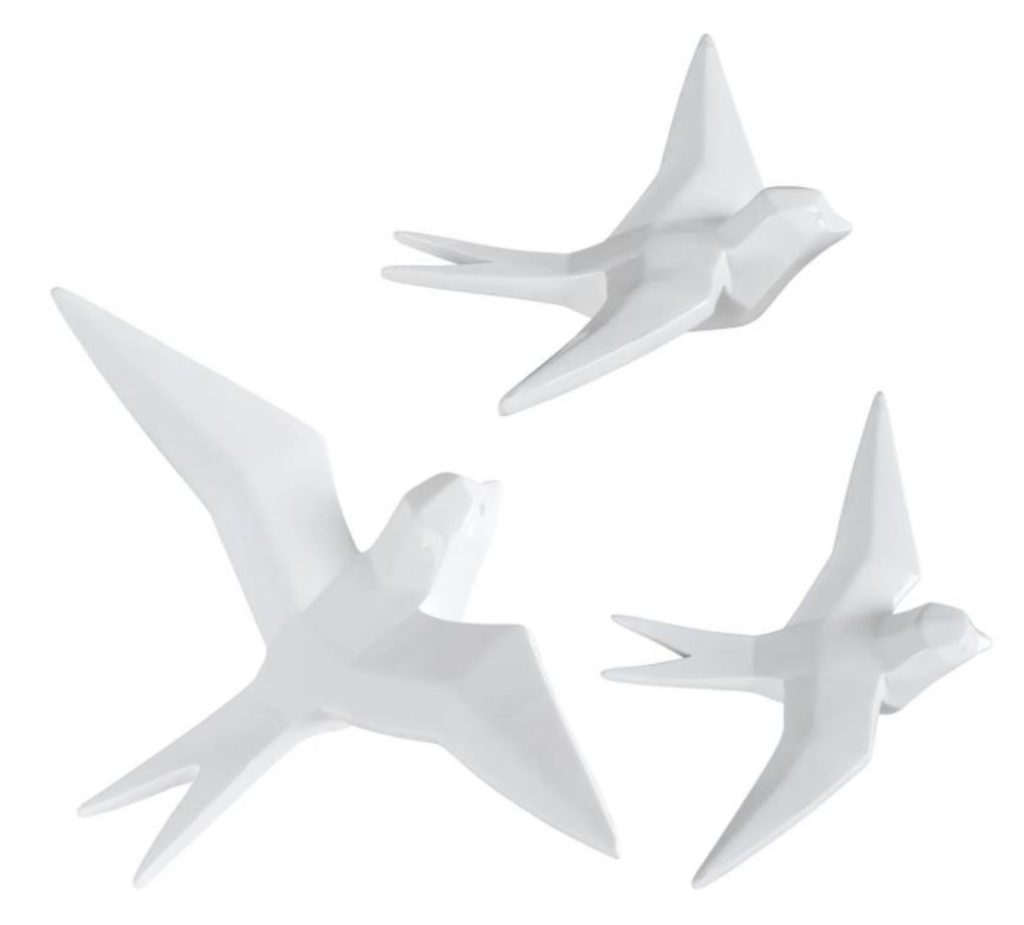 We are always excited to bring you some new furniture pieces, and as we move to more time spent indoors, perhaps a new sofa, or other seating options are in order. Curves continue to trend in interior design and this shaping is ideal for an open concept space. The neutral fabric will also allow you to be creative with throw pillows, and other decor pieces to style it for the fall and the seasons to come. And just wait until you feel the beautiful fabric! You will certainly fall for the two-toned linear chenille that is reminiscent of antique linen velvet.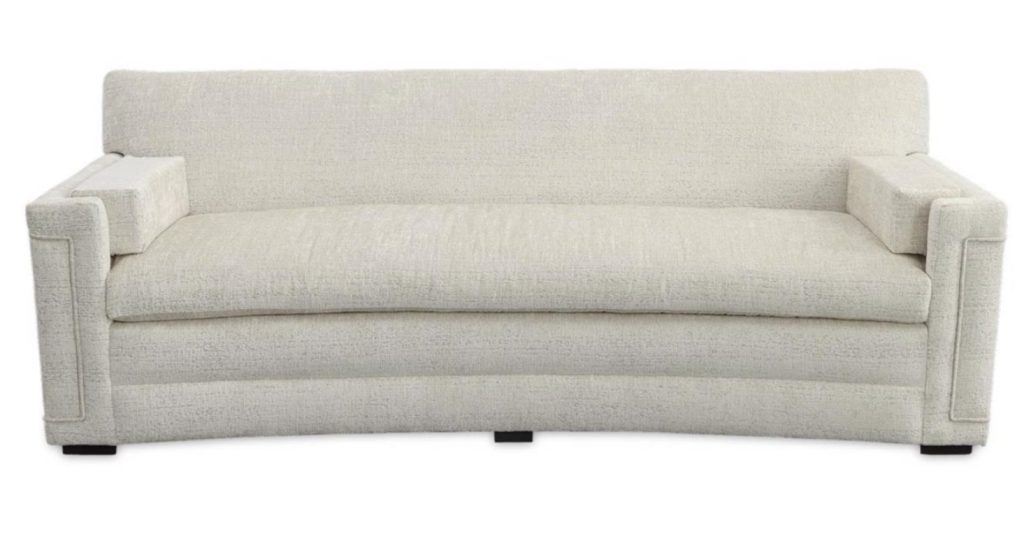 A complimentary piece, that we are also excited to bring you, is this small bench. A luscious, plush ecru fabric seems to float in mid air, supported by jewel-like acrylic legs. The stainless steel leg bases, bolts, and stretcher have been finished in brushed antique brass.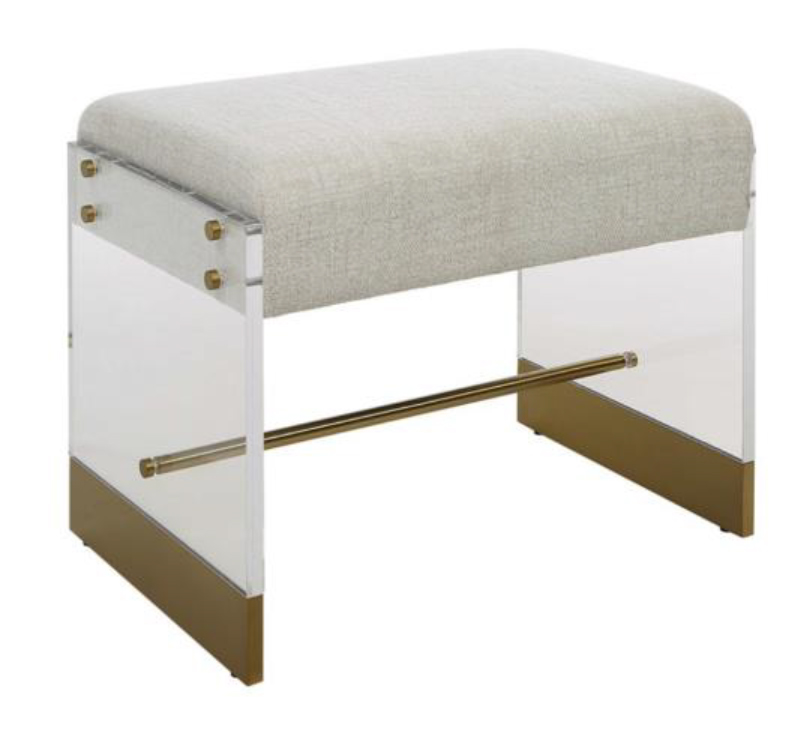 We finish with a few additional ideas to help you cozy into the fall season and fall in love with your space all over again. A few simple additions can make all the difference.
Play with texture and pattern.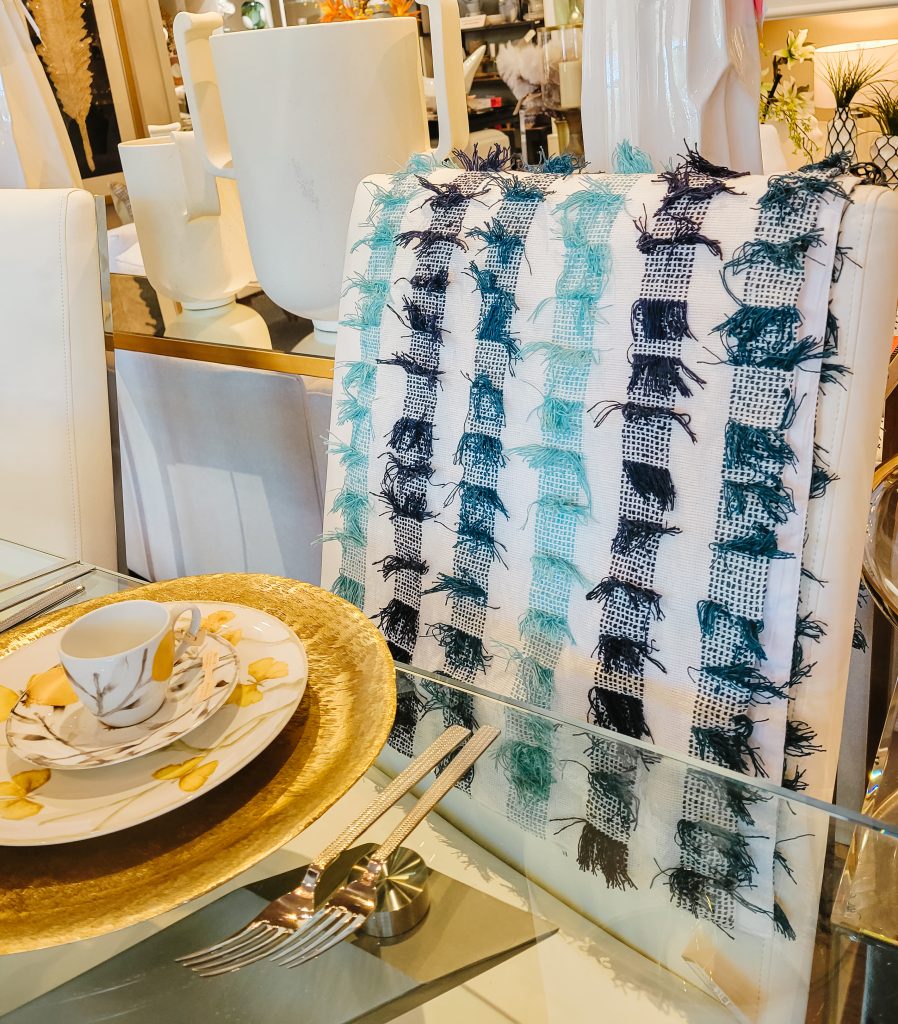 The cozier the better! Throw in more pillows and don't be afraid to mix and match textures, patterns, and even shapes.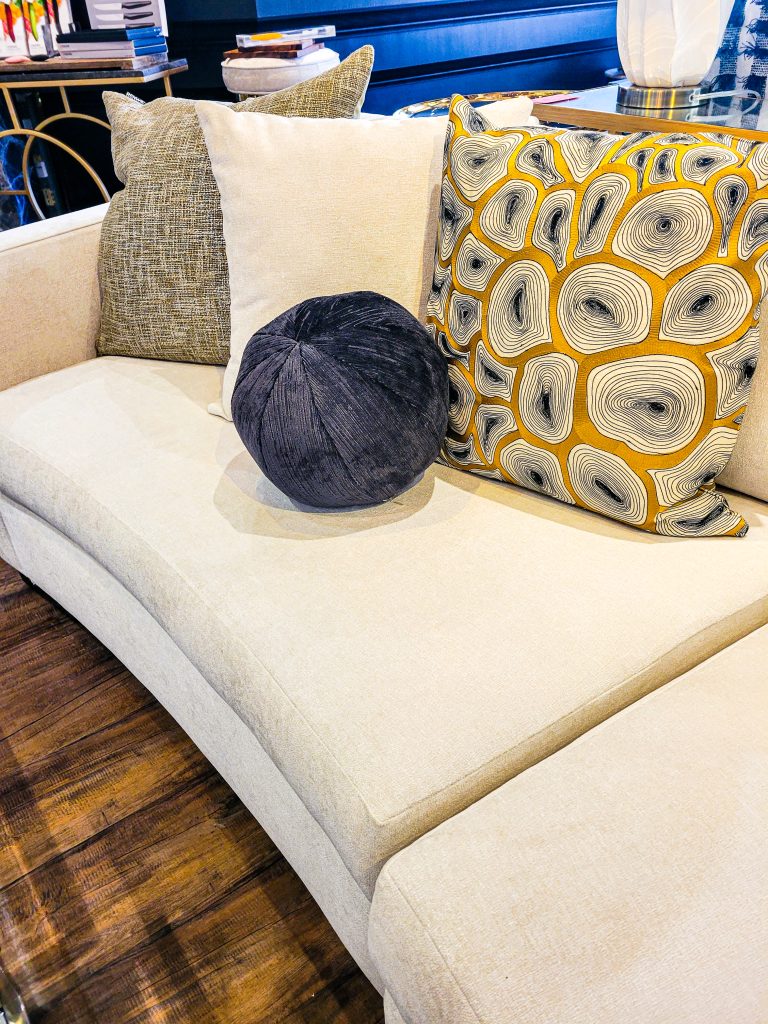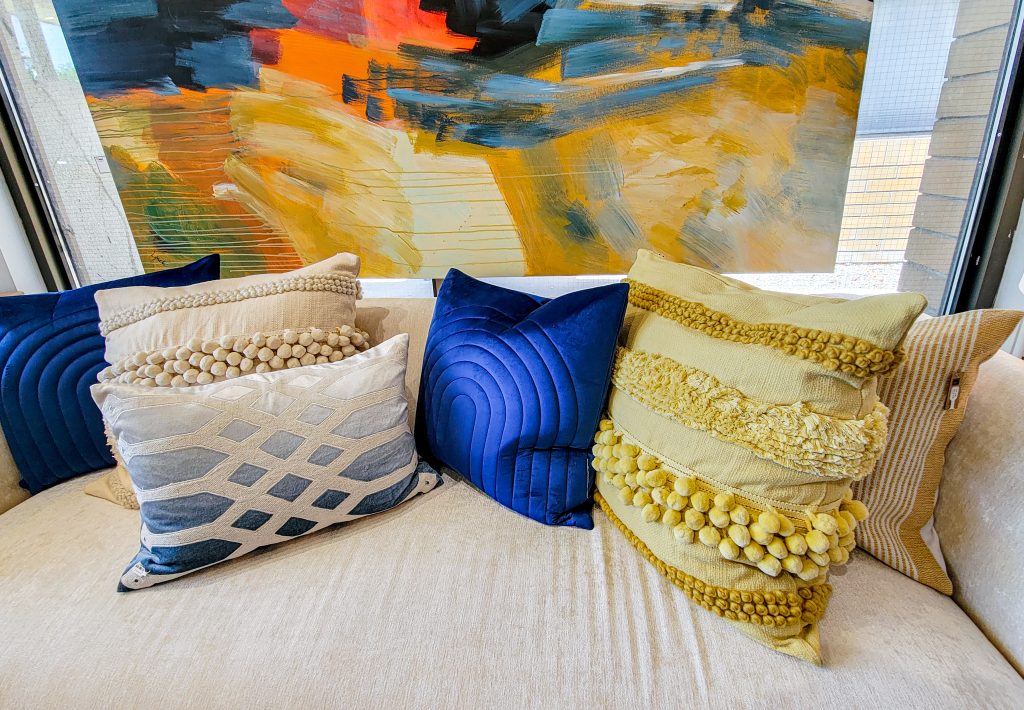 Choose those softer more tactile upholstery fabrics like velvet and boucle. Think sweater weather for your interiors.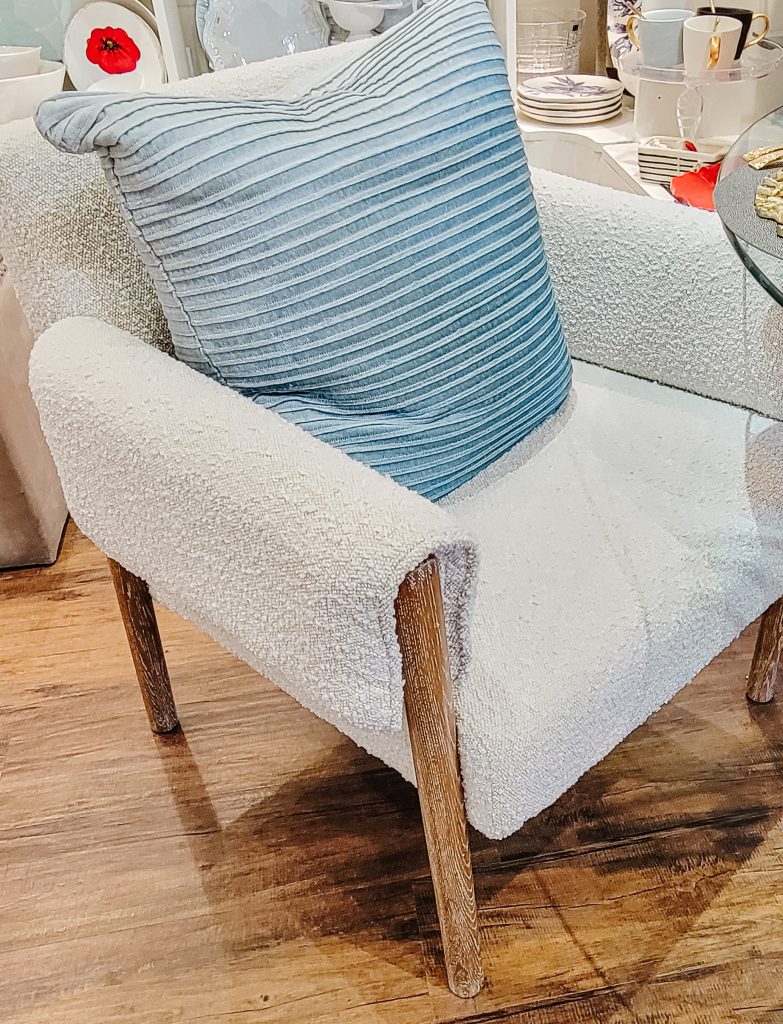 Make the time spent indoors more comfortable by bringing elements from outside in, like wood and stone.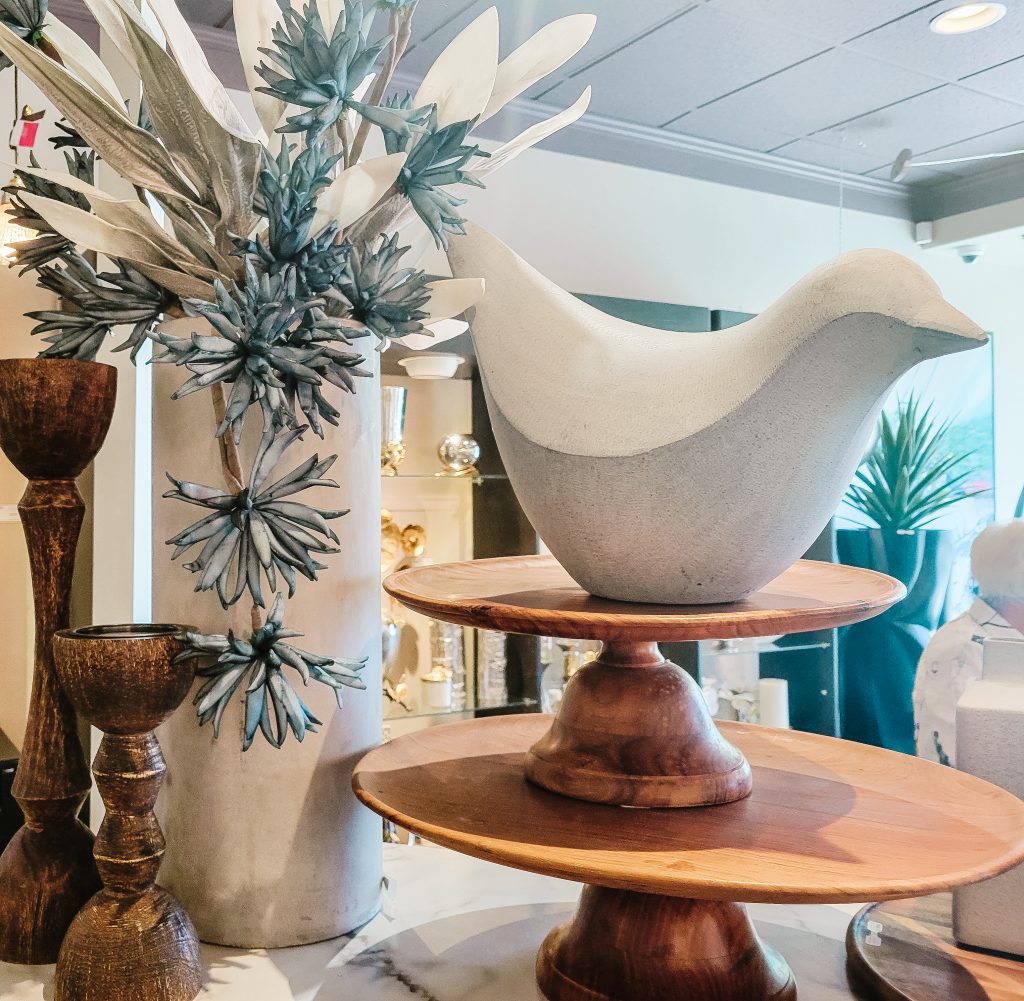 Have we got you excited for fall?!? Heh it's an excuse to change things up just a little or a lot and we would love to help you through the transition.