Exciting New Arrivals
It's been an exciting fall season around Modern Accents with lots of great new items arriving. Knowing that our interiors are an even bigger part of all our lives at this time of year, with more time spent indoors and more special occasions and celebrations ahead, makes us even more eager to share with you all that's new. We have everything from new furniture pieces, wall decor, giftware, tabletop pieces, and even a few holiday pieces have found their way to some of our display areas.
We will start with some of the great side/accent tables that have arrived. Often these smaller furniture pieces don't get their day in the spotlight, but they are the important bases in many cases for your favourite tabletop decor pieces, table lamps, and their style can often help set the look and feel of your space. On the practical side you will be thankful to set your warm drink on them this fall and winter or have an extra surface for appies when you entertain.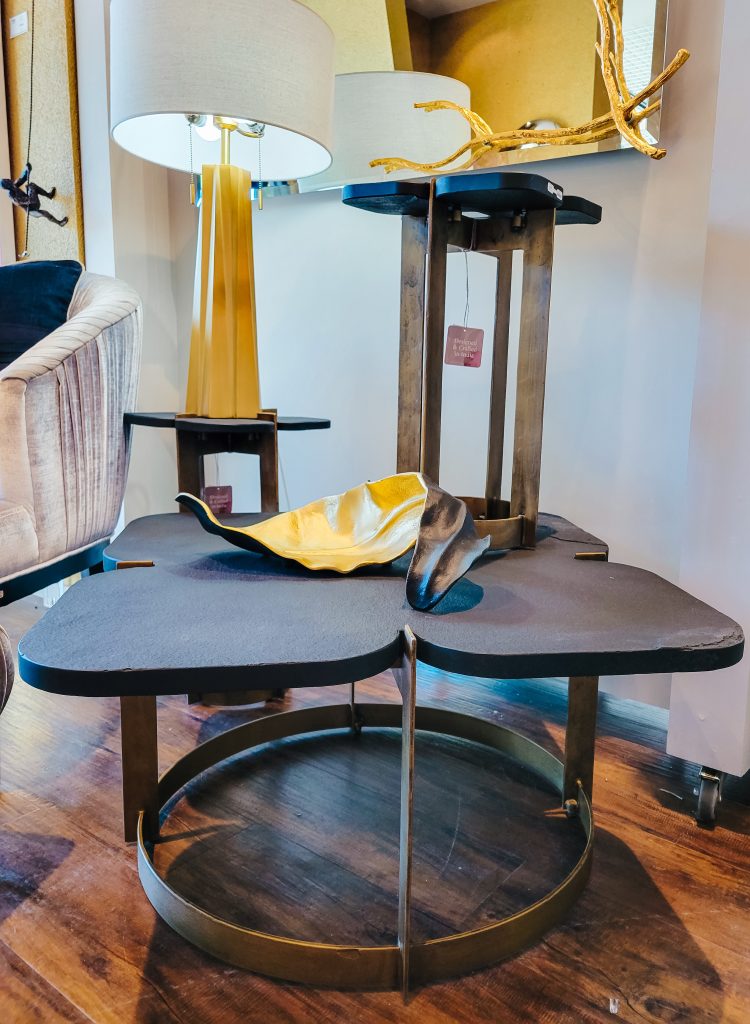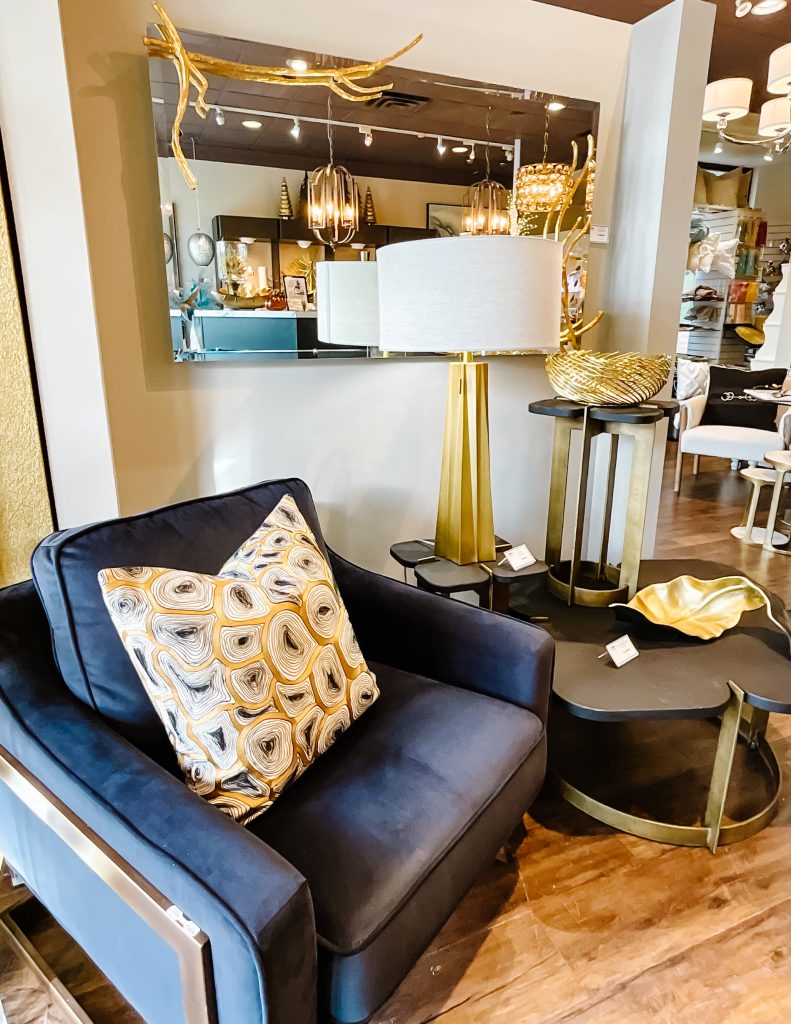 These tables are so striking with their unique shape, matte black stone surfaces, and gold toned bases. We have a coffee table and then the two side tables are different heights and are sold as a set. By the way this gold and black sculptural leaf just seems to be made to go with these pieces.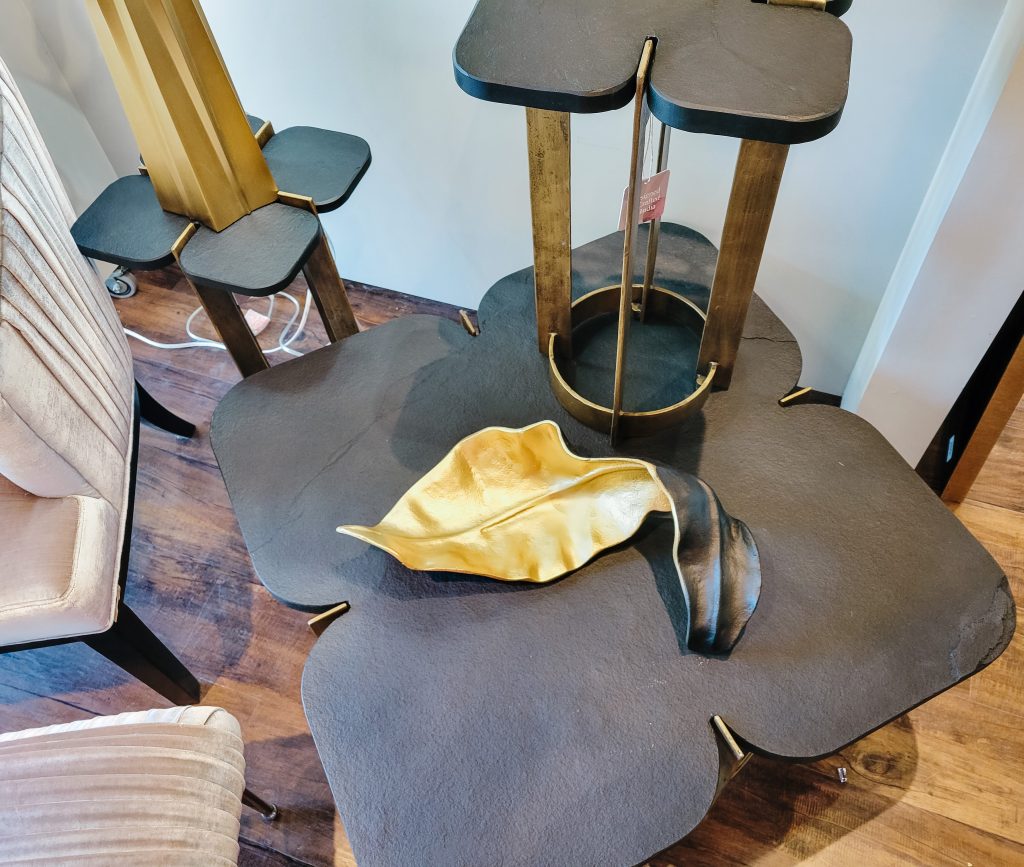 Marble is still trending and we love this modern accent table with the unique wooden base. It's a gorgeous neutral piece that will make your space standout.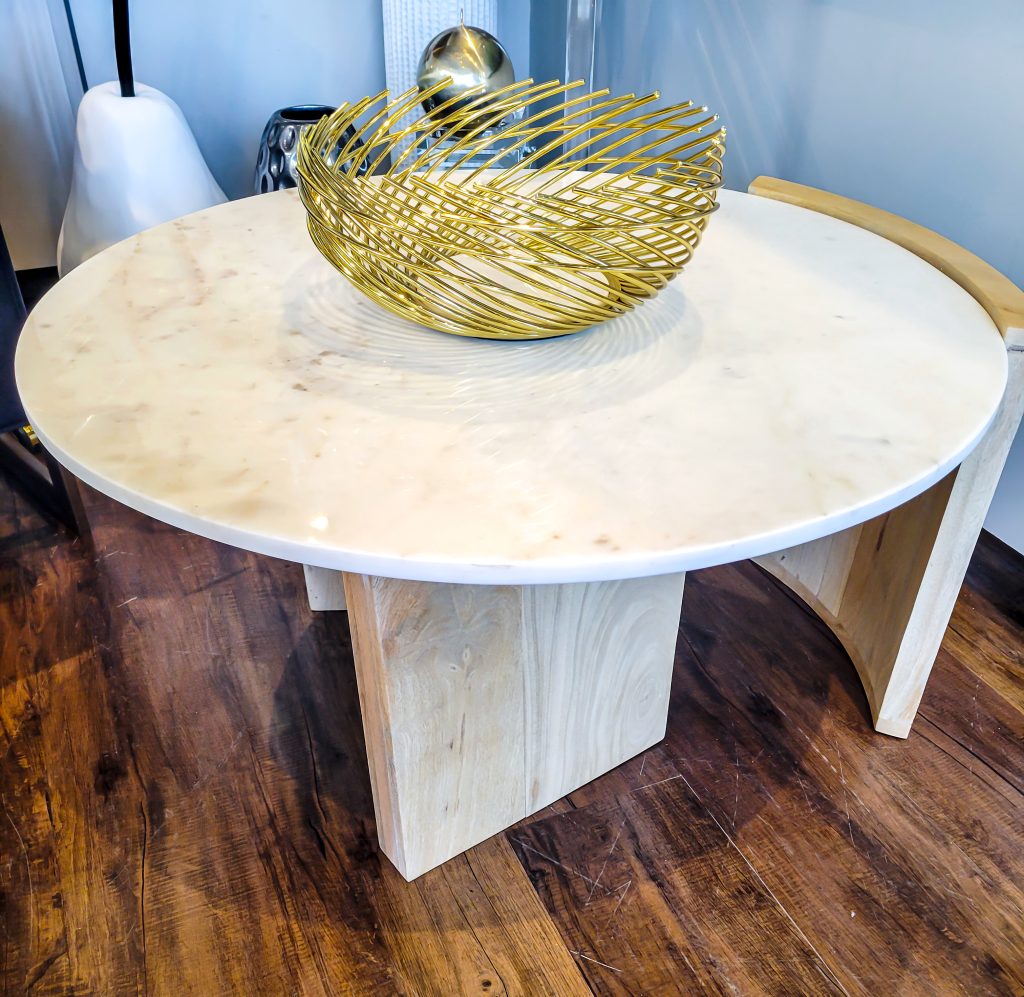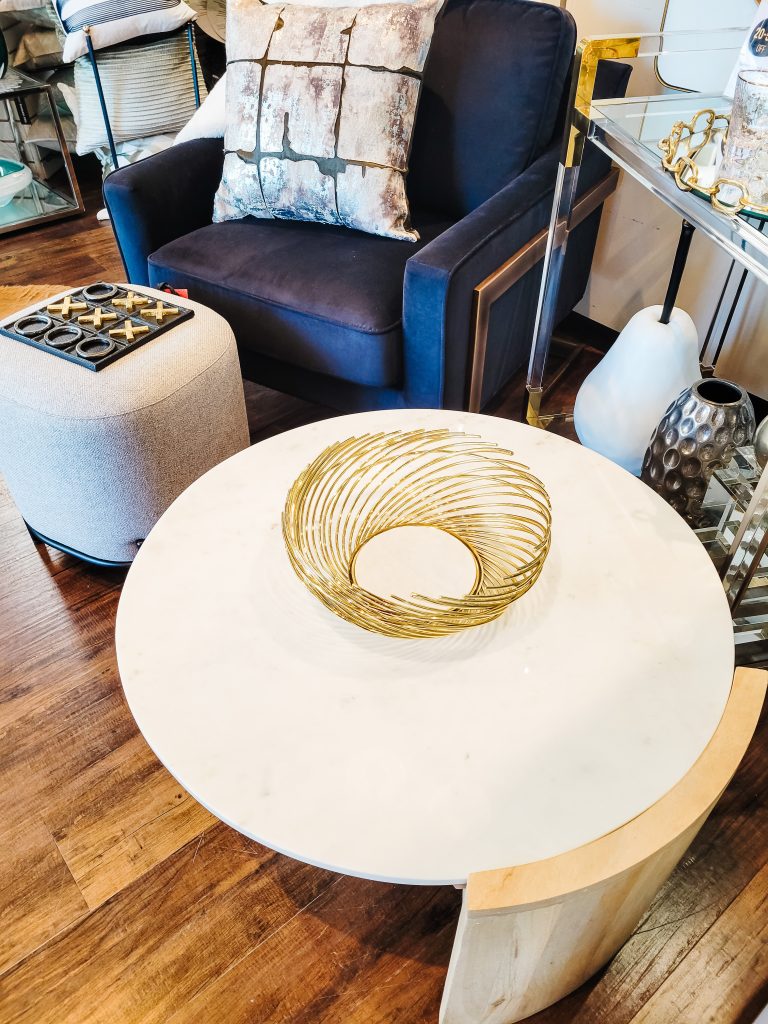 These nesting tables might be one of our favourites this season. A trio of metallic finishes, ie. gold, silver and bronze.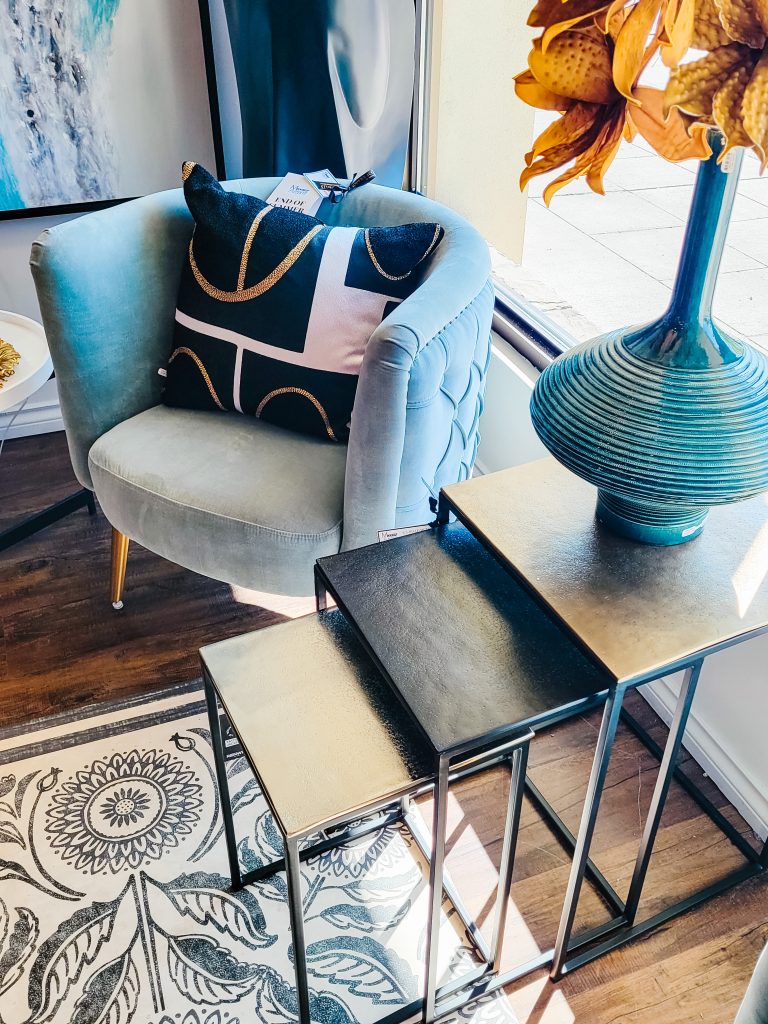 You will love the versatility of this set of nesting tables below. Move them around easily when you have extra guests, or layer them, like we have here, with room for both your lighting and hot cocoa or cocktail.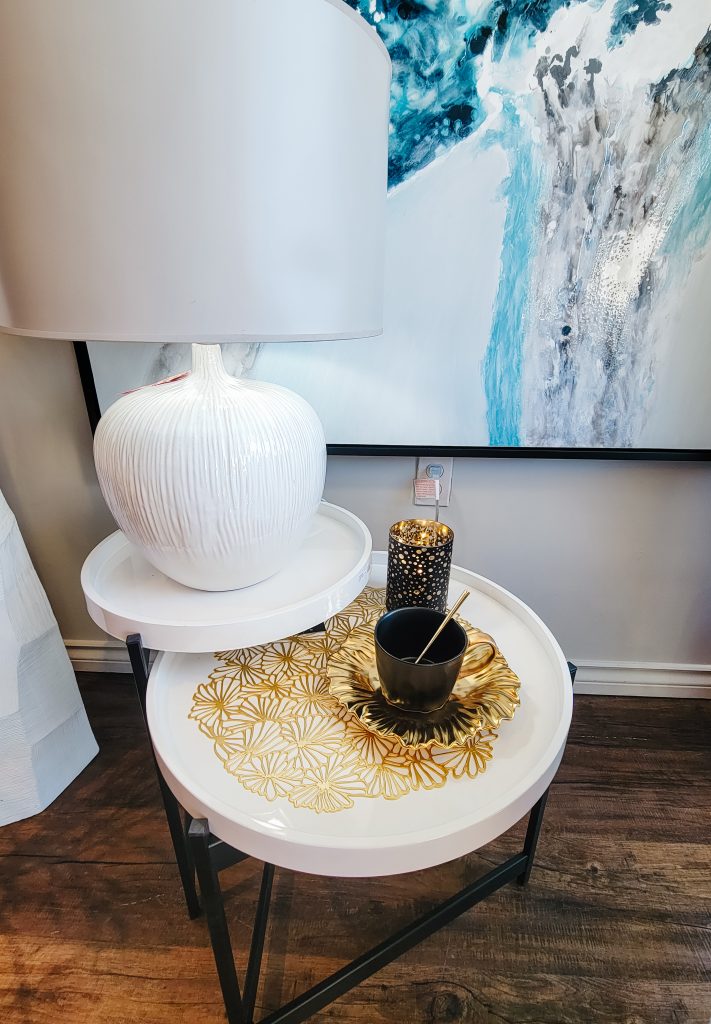 Okay, speaking of hot cocoa, we couldn't cozy up to all this new fall decor without sharing our new favourite mugs. These have a great artisan feel and then a pop of glamour with their gold handles. Available in several different colours, we think you will have no problem warming up with them.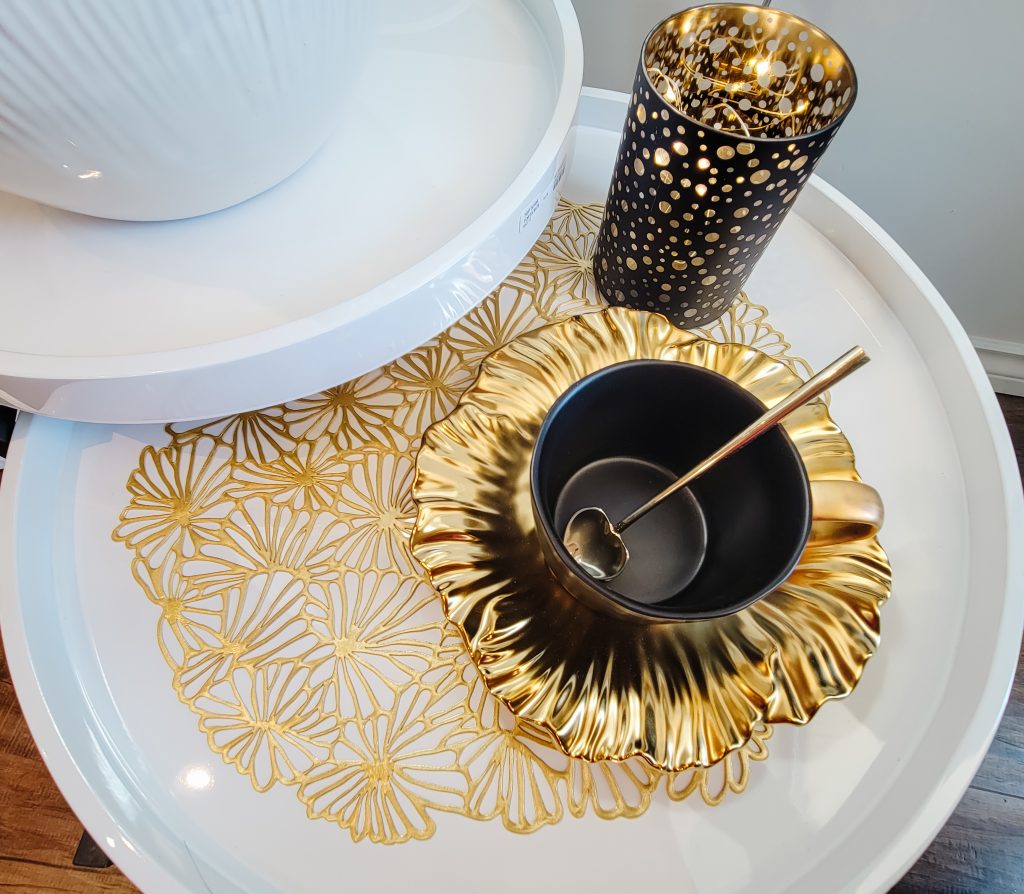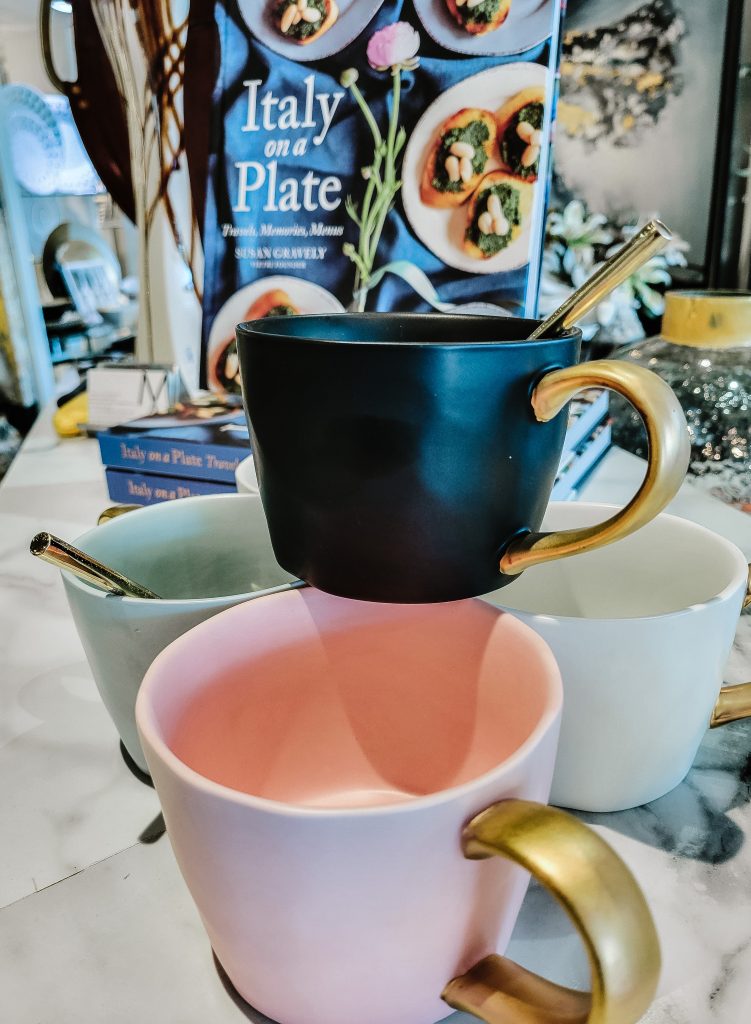 We are pretty excited about setting tables with some of our new arrival pieces to inspire your upcoming holiday gatherings. Thanksgiving is up first, followed by plenty of other reasons to dress those tables up, Modern Accents style.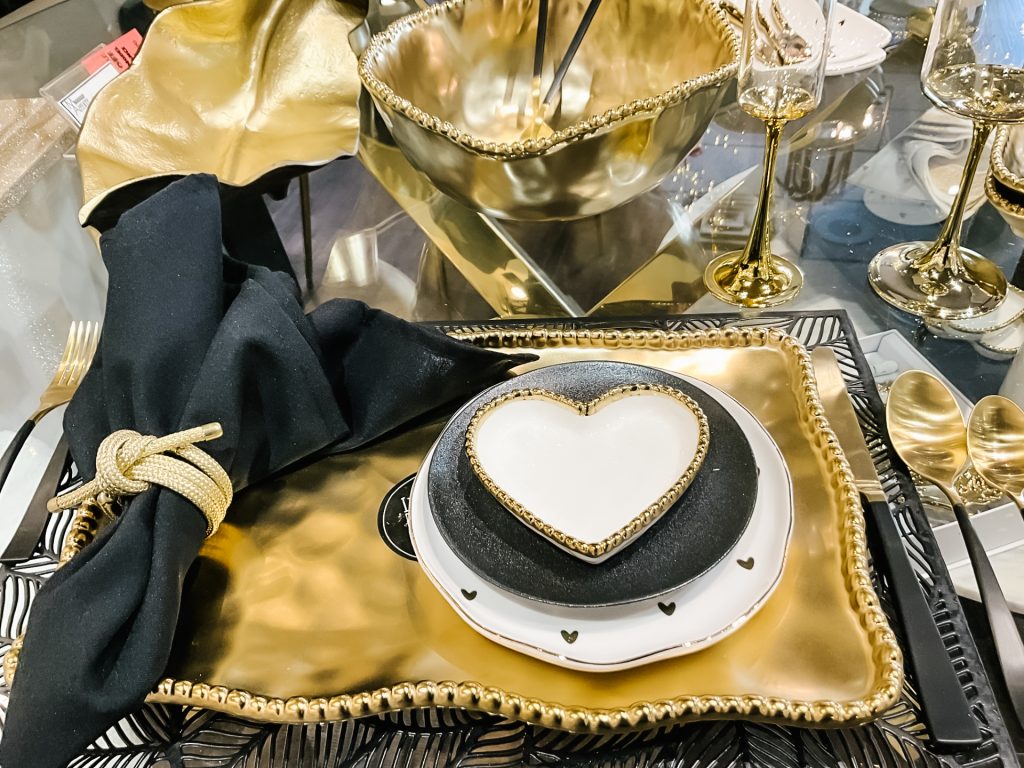 Show your guests some love with some heart motif accent pieces for the dinner table. These golden platter pieces can do double duty as a serving piece for food or appetizers or used uniquely as a dinnerplate or charger like we have here. The possibilities are endless.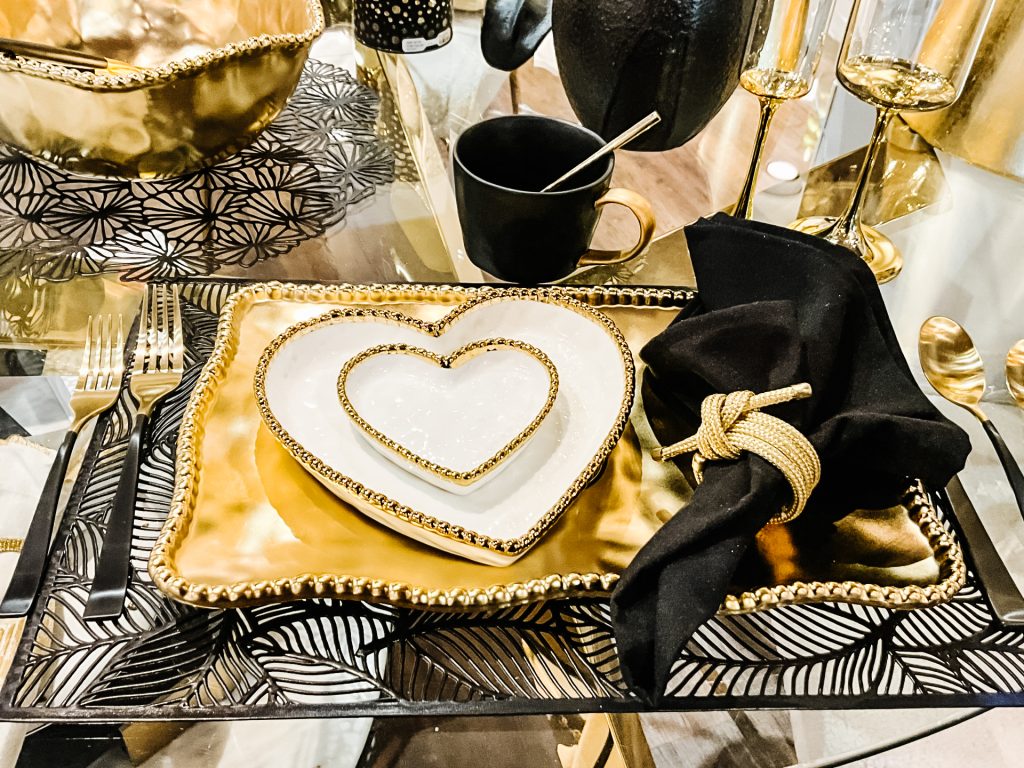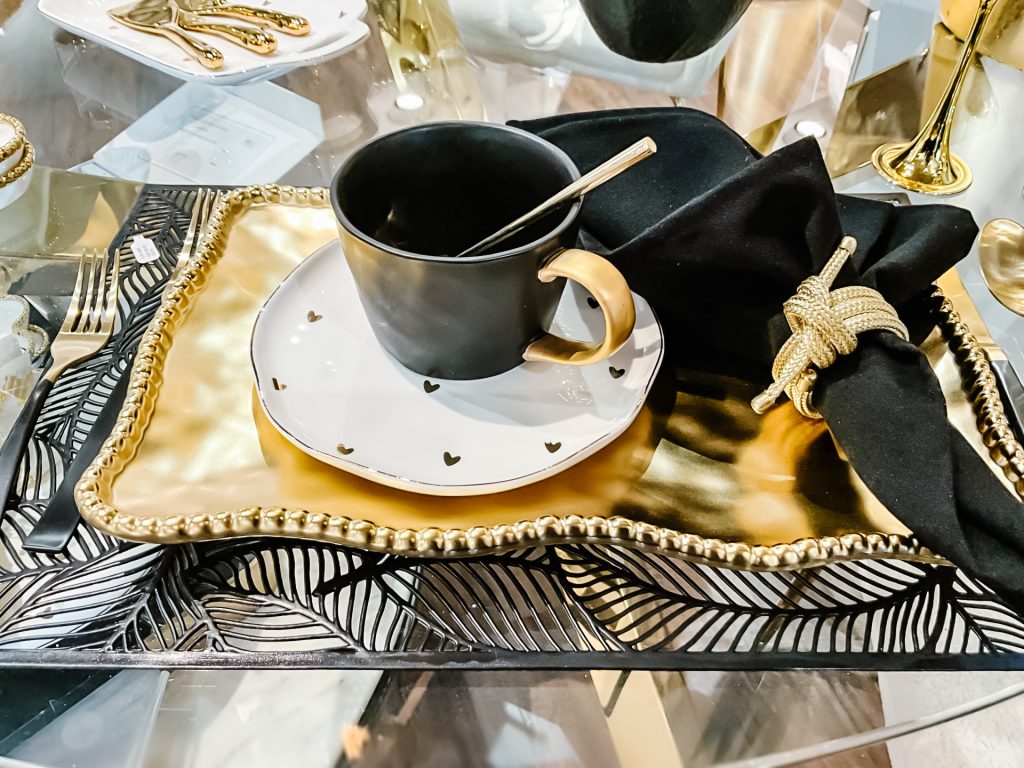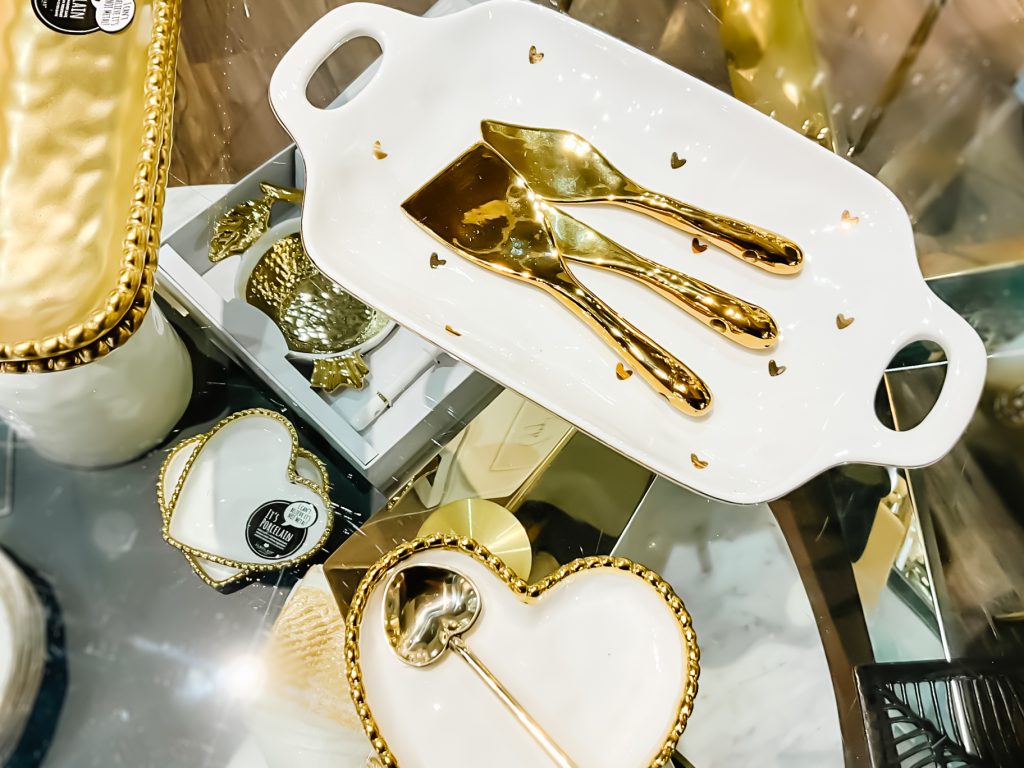 Now we have to speak more about some of these pieces. Did you think these were metal at first sight? They are actually porcelain, which means you get the amazing look of metal, but with the convenience of porcelain. These serving pieces are oven and dishwasher safe, stain resistant and no need to worry that that they will ever tarnish. Now that is what we all need, something that makes our life easier during the busy holiday season.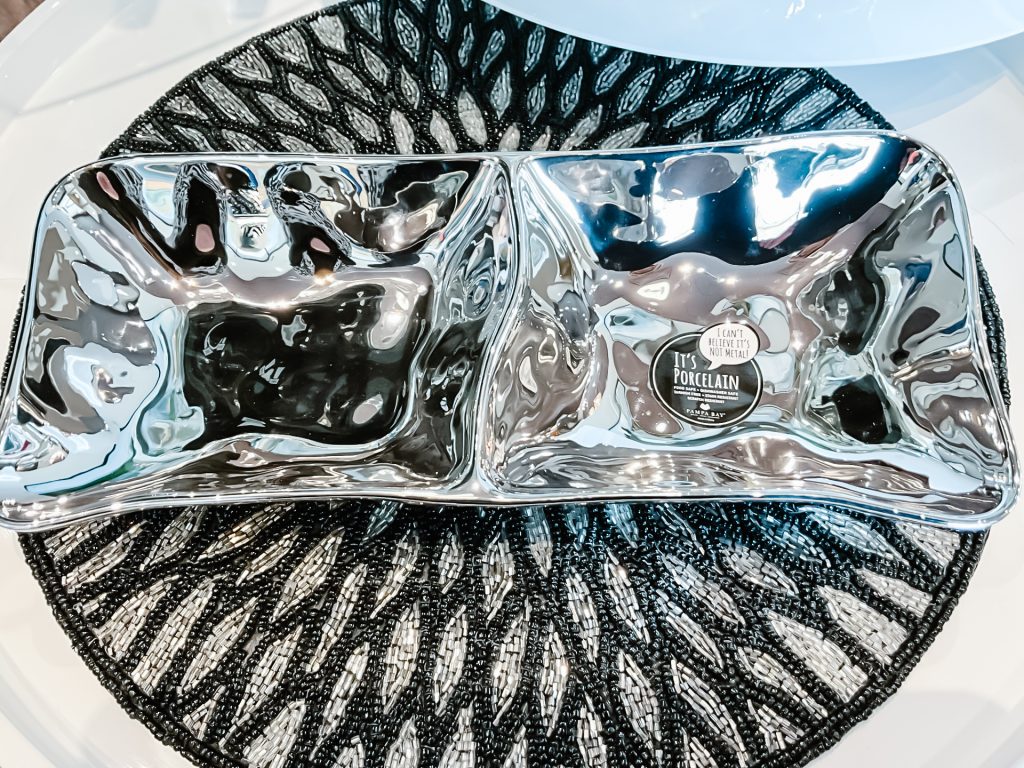 Yes this luxurious bowl is included in this collection too!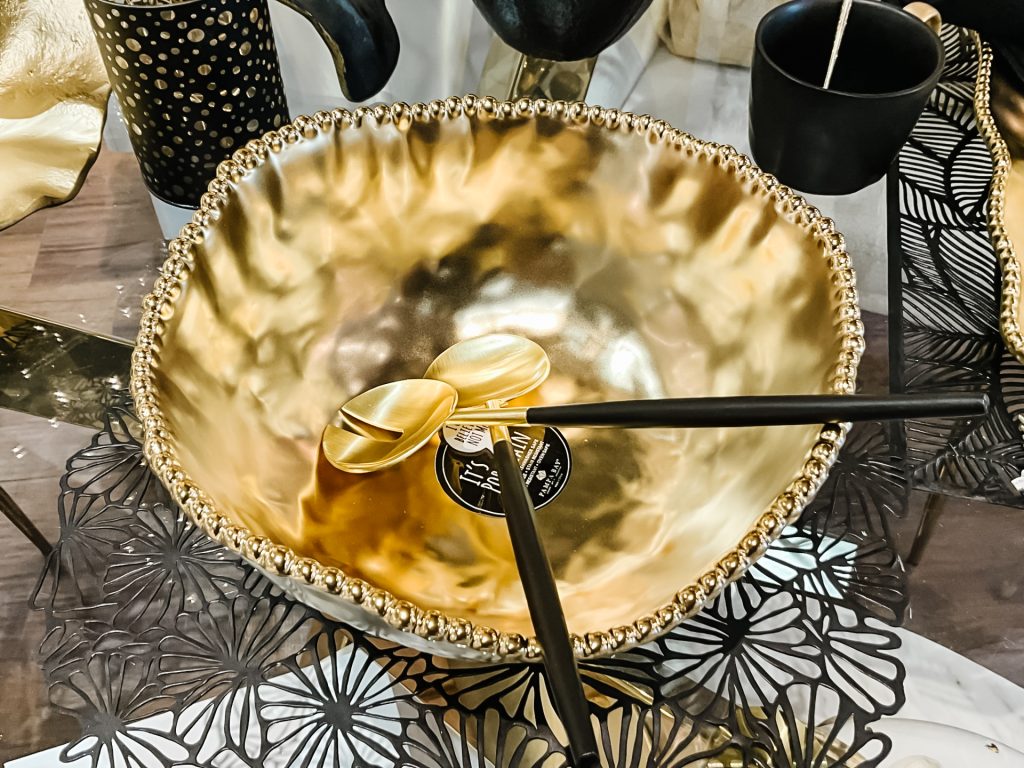 Perhaps you are doing some gift shopping? This Pomegranate set comes in both silver and gold and is ideal for all gifting occasions or to simply enjoy for yourself! It is beautifully packaged in a gift box with a fun sentiment on the inside cover that can be personalized. It is great for serving candies, nuts, fruit or condiments.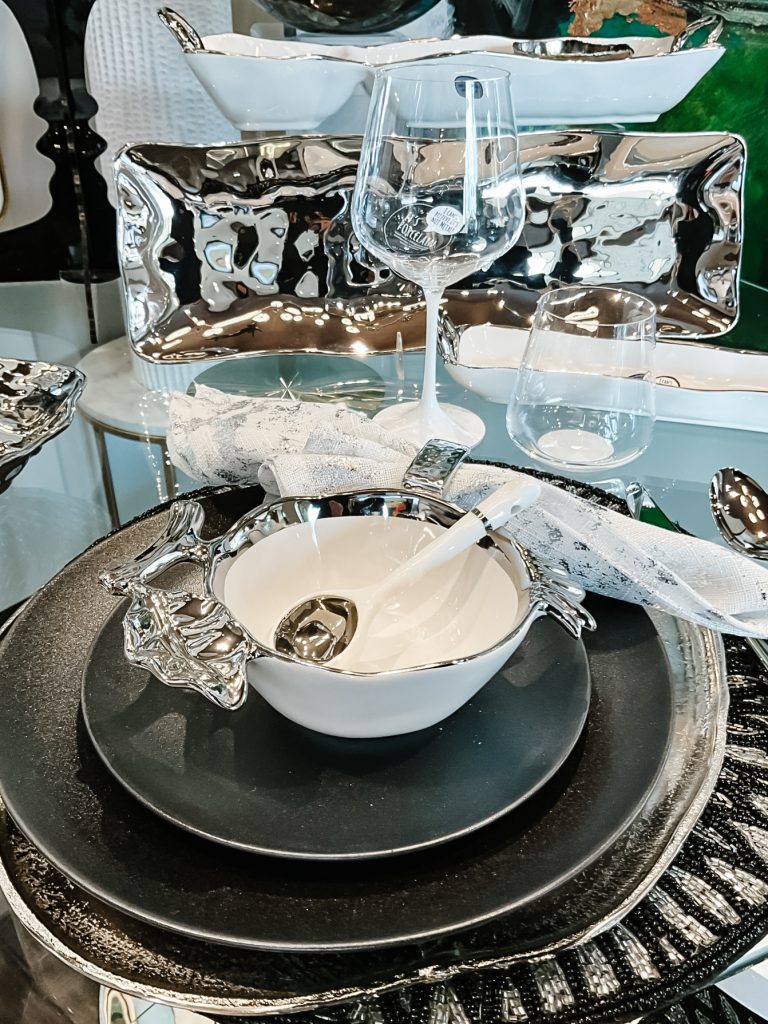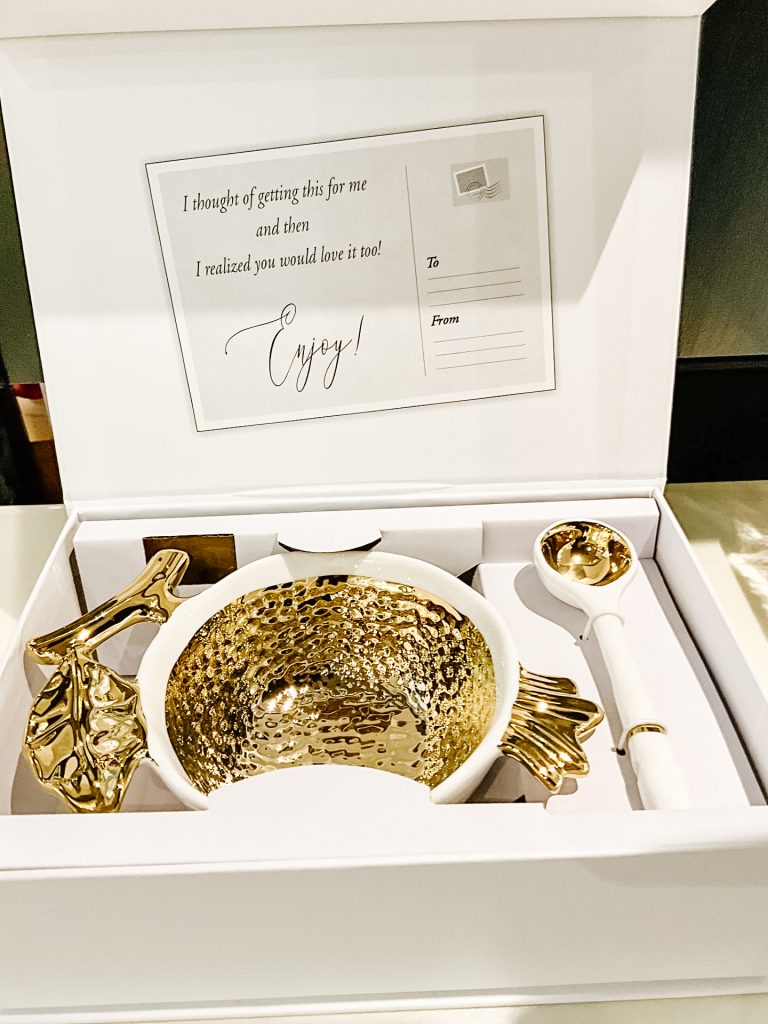 Okay this time what you see is what you get. Here we sharing some beautiful glass pieces and then some more hearts, but this time in wood. They will be gorgeous pieces for your tabletops and will add a great layer of texture and interest.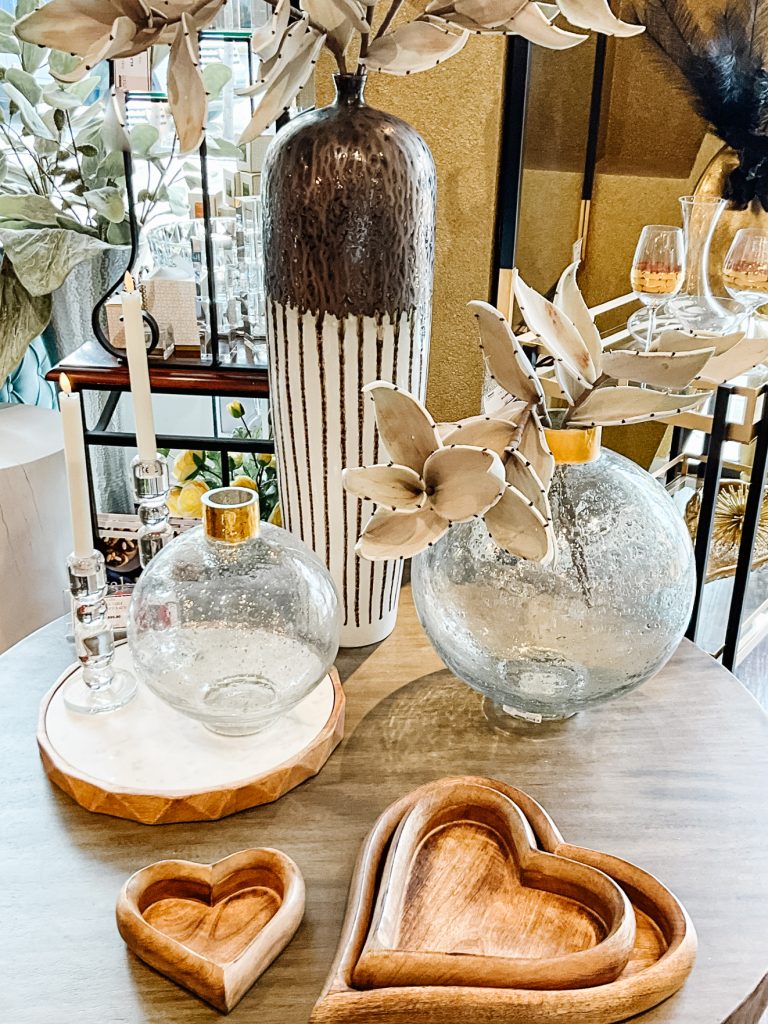 Now here is some inspiration for your fall and Thanksgiving tablescapes. Bring on the rich earthy tones, pumpkins and warm golden accents.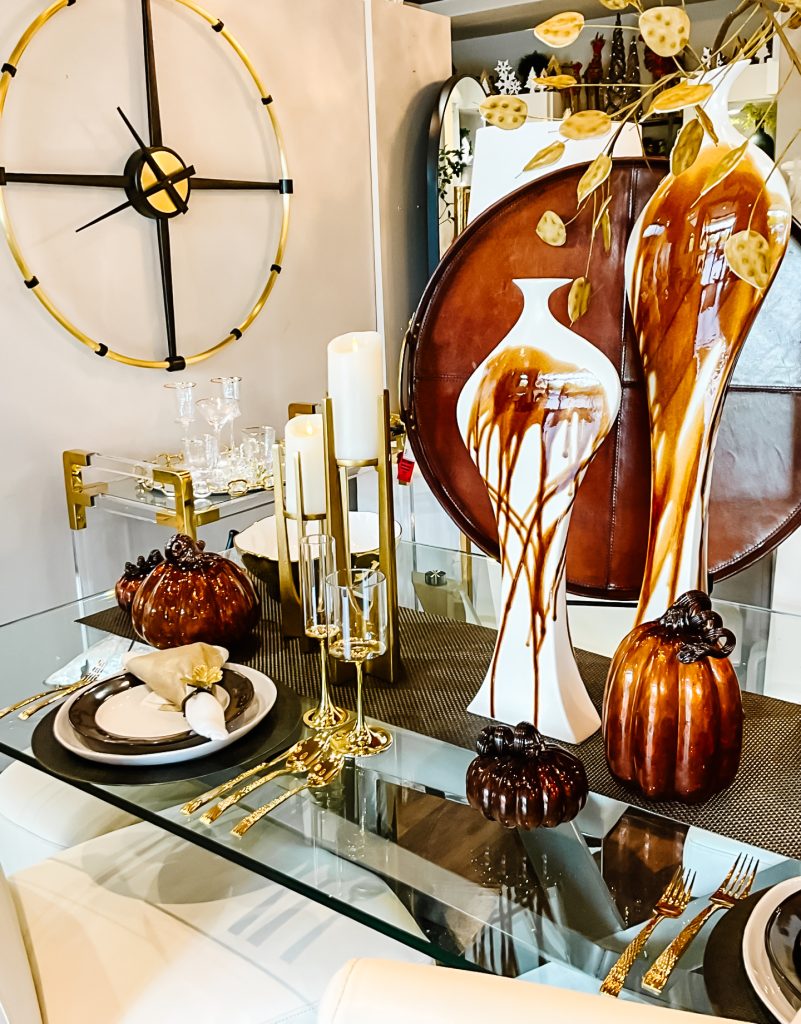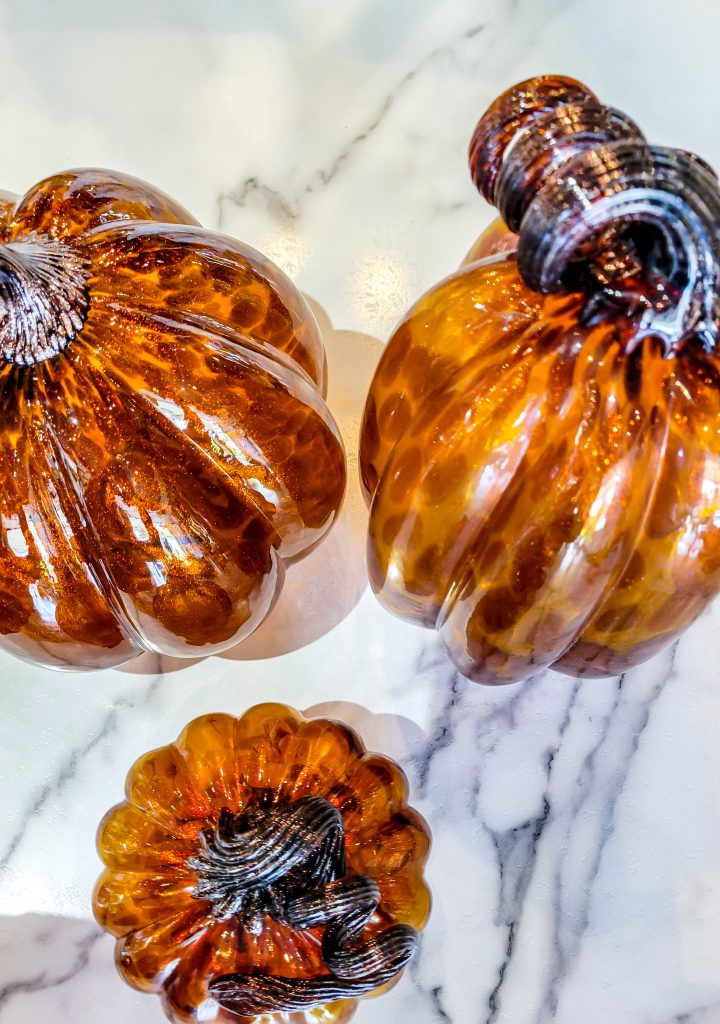 Or perhaps some more glam in gold and black is more your taste complete with all the amazing twinkling lights and candlelight?!?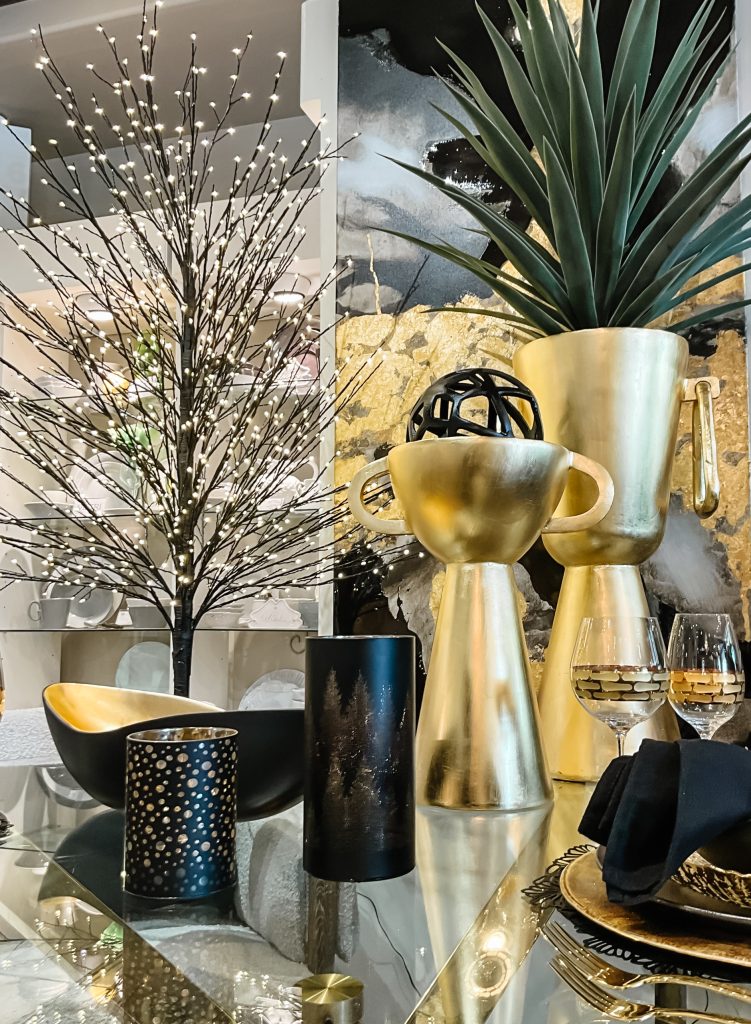 With all this talk of tables and tabletops we can't leave your walls out. Show some love to your walls, as well, with this stunning X and O pair.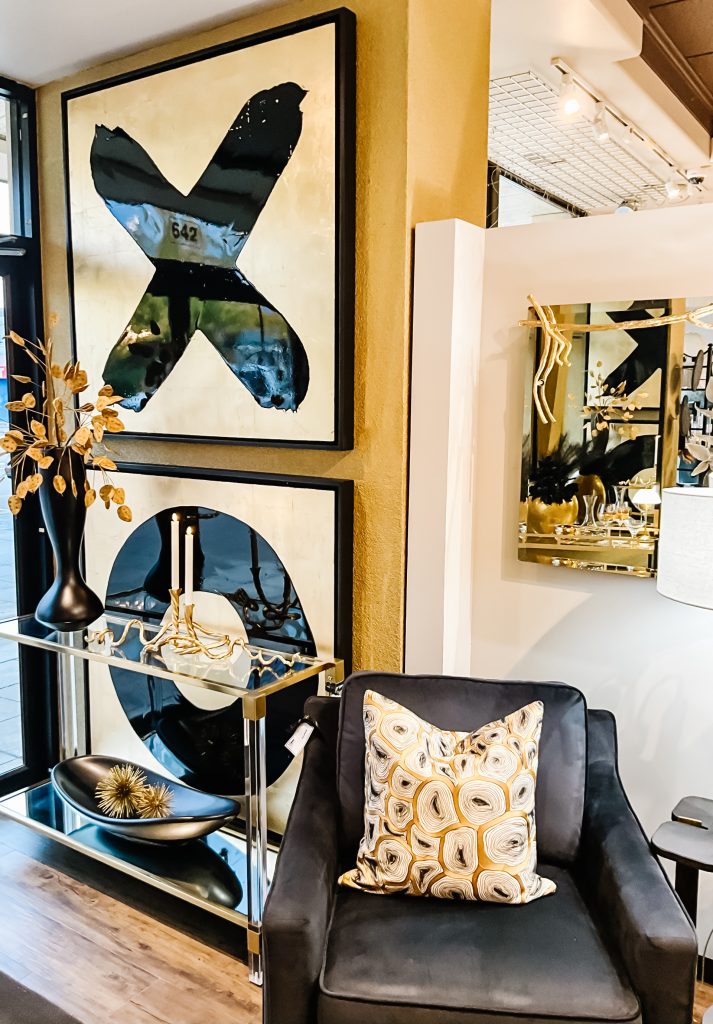 Okay knowing many of our clients we know that quite a few of you are already thinking ahead to holiday decor so we will give you one sneak peak to ensure you that know its already starting to appear at Modern Accents with lots more to come.