We Design – In-Home Consultations
We regularly share all the amazing home decor and home furnishing pieces we carry in store, but once you get these pieces home it can sometimes be overwhelming to figure out how to arrange them and figure out where they will work best in your spaces. Perhaps you don't even know where to start when you come into our store ie. what pieces to select, and what will work with what to create an aesthetic you will love and want to live with. Of course, we love working with you in store to help you select pieces, but we can help you even more effectively when you book an in-home design consultation with us. Seeing your space in person will allow us to get a better sense of your interiors and style and refine the best direction for your design.
You can trust that our experienced design professionals will give you suggestions and advice, while also getting to know you and listening to your goals for the space. Whether it's a new build and blank canvas, a space that needs a few updates, or a space that is in need of a complete renovation we would look forward to helping you.
We are very grateful to one of our clients that recently engaged us in a design consultation at her home and has been willing to share a few before and afters of her interior spaces. Our wonderful client Tammy is a minimalist who wanted to change her existing décor and also needed some new pieces to compliment and enhance what she already had in her home. We were given the opportunity to help her with all areas of her home. We wanted to warm up the spaces by adding gold tones throughout and we created harmony and flow by utilizing similar tones in different areas of the house.
"We moved into our new house and then came the daunting task of doing the finishing touches – or as some may call it, adding the jewellery. I'm not good at decorating and don't enjoy shopping so I had Vanessa at Modern Accents come to my house and proceed to complete each and every room. She is incredible and pays attention to detail. Modern Accents is definitely the nicest store in Kelowna and thanks to Vanessa I absolutely love my new home." – Tammy
Once we met with Tammy at her home and assessed the existing elements and her current look and feel we were able to go back to Modern Accents and create some sample boards with ideas for achieving her design goals.
GREAT ROOM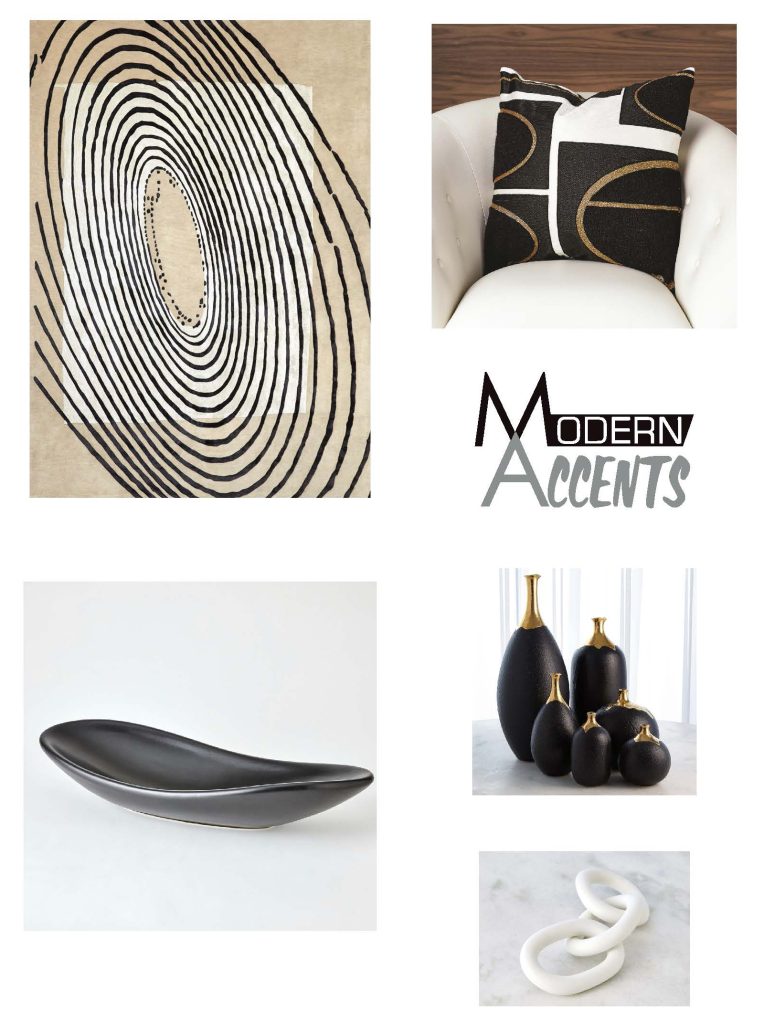 ---
MASTER BEDROOM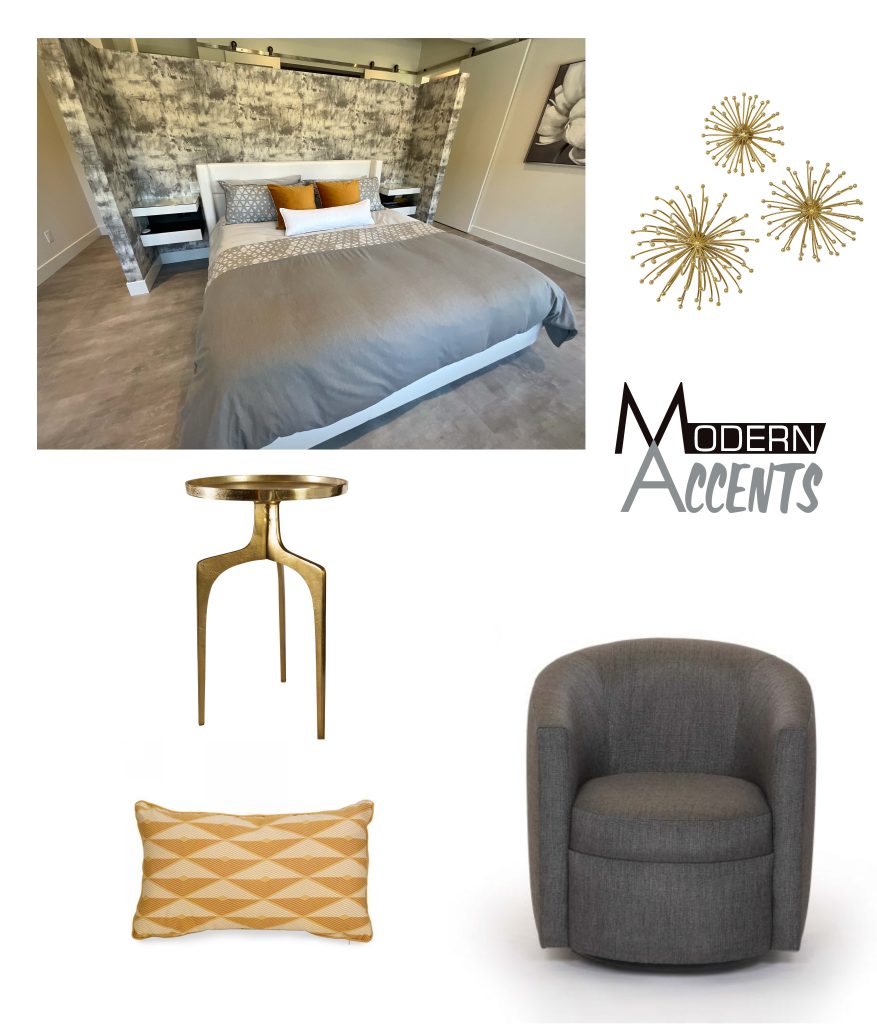 ---
OFFICE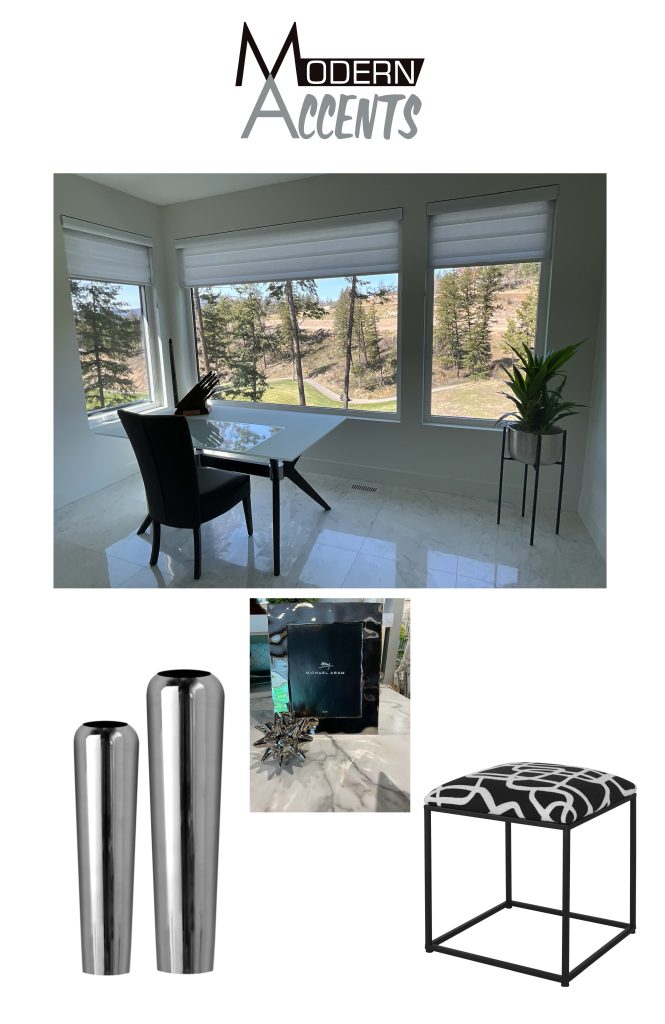 Once we discussed our ideas and Tammy commited to the suggestions and pieces we were able to return to her space with all the new decor and furniture pieces and get on with the fun work of pulling everything together and styling her spaces.
Here are a few photos of the before look vs the resulting after designed look of a few spaces in her home so you can see just some of the stunning transformation. We were able to build on the amazing pieces that Tammy already had and created an even more dynamic and inviting space. Enjoy your newly designed spaces Tammy!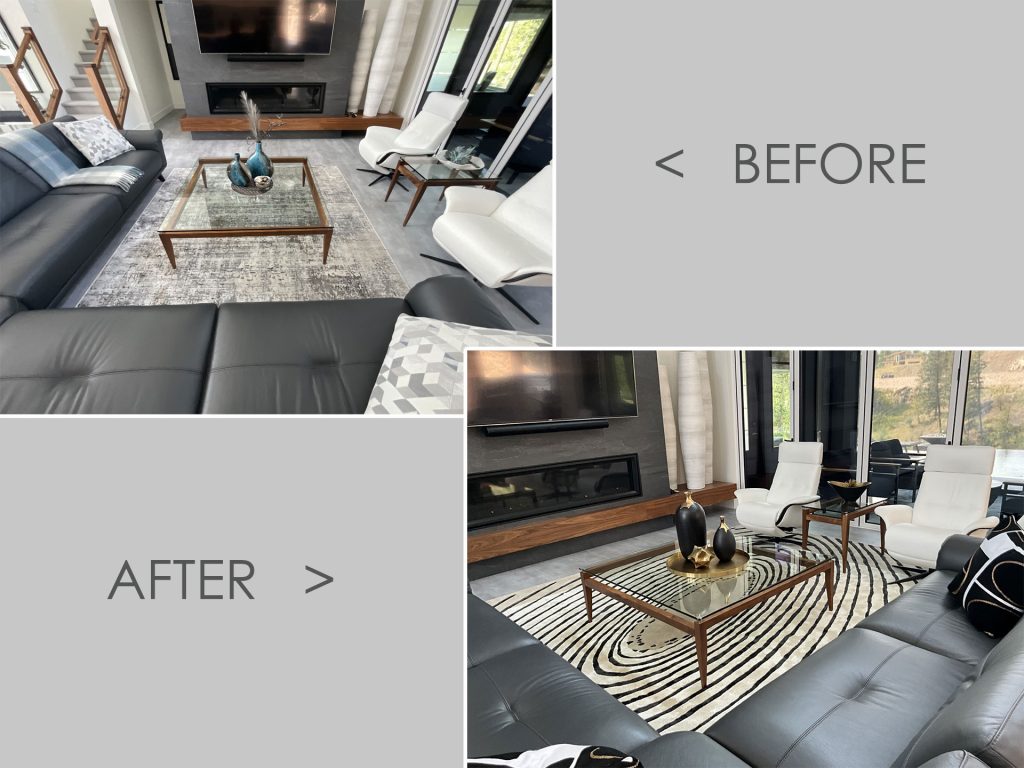 ---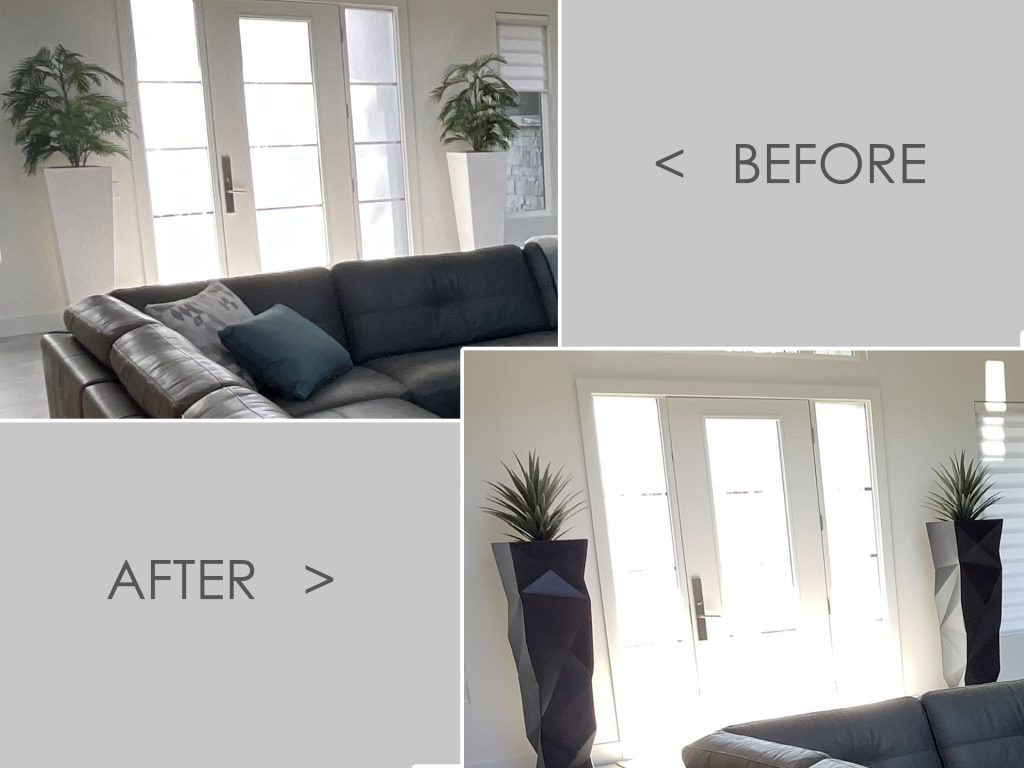 ---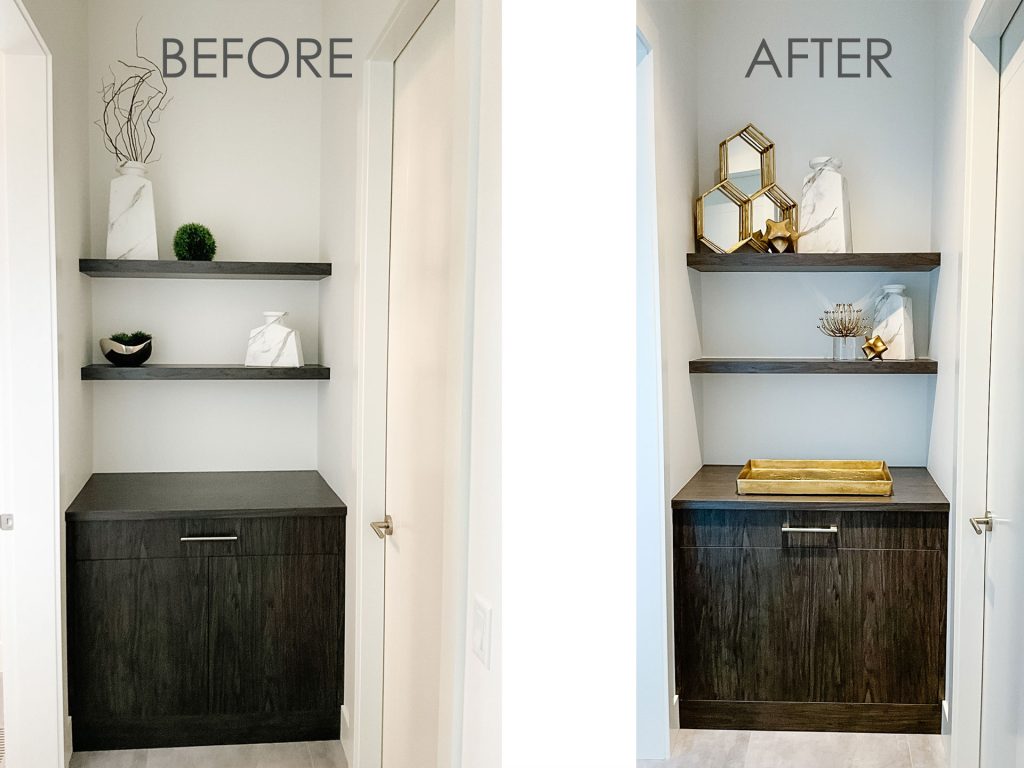 We have over 35 years experience in creating beautiful interiors for our clients. We would love to assist you with a complimentary in home design consultation of your own.
See in store or call for details 250-763-2111.