Condo Design Do's
It's moving season! We know that the real estate market in the Okanagan has been very busy over the last several months so some of you may be on the move or are thinking about it. We are also hearing from many of our clients that they are moving into one of the new condo developments in the area so we thought we would share some tips on styling these new spaces. Even it you aren't moving many of these tips will be helpful in your current spaces too, especially where you are challenged by a smaller space.
It might be difficult to get started when faced with a blank canvas, but we suggest you first evaluate your lifestyle and what is most important to you. If you love to entertain you might need space and furnishings to accomodate meals with friends and family and if you are one of the many people who have transitioned to working from home you will need a functional work area, with a few personal touches to make it feel like home too.
In a smaller condo space, easily moved furniture like an ottoman or smaller side tables are a must as they can be used for serving or even as extra seating when extra guests drop in.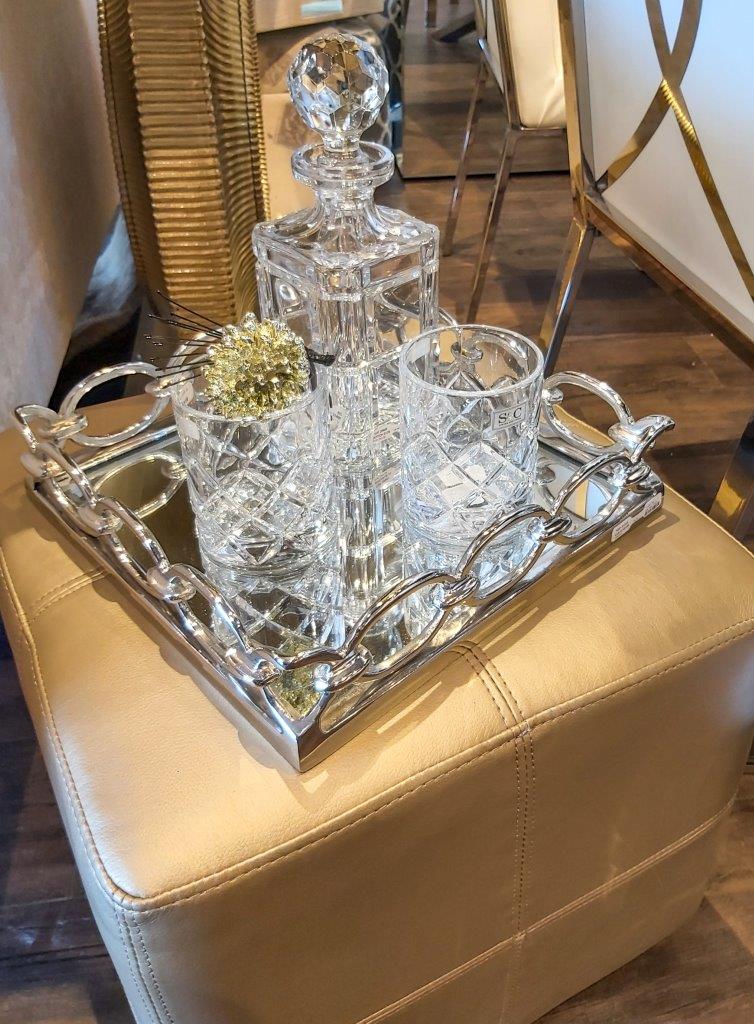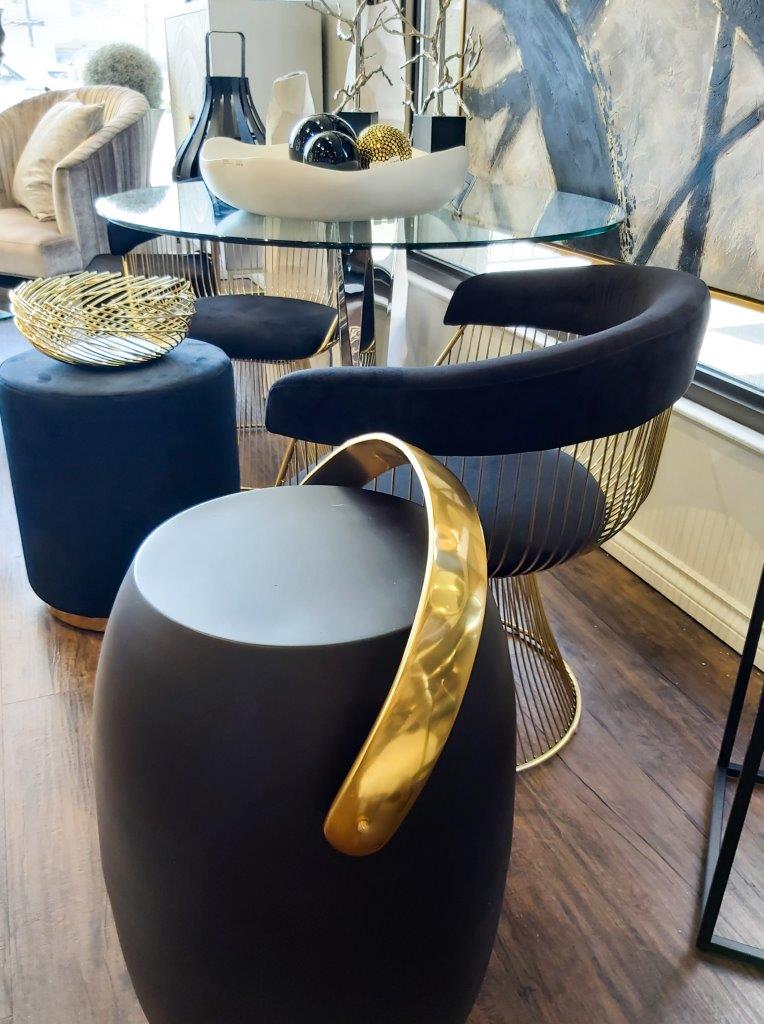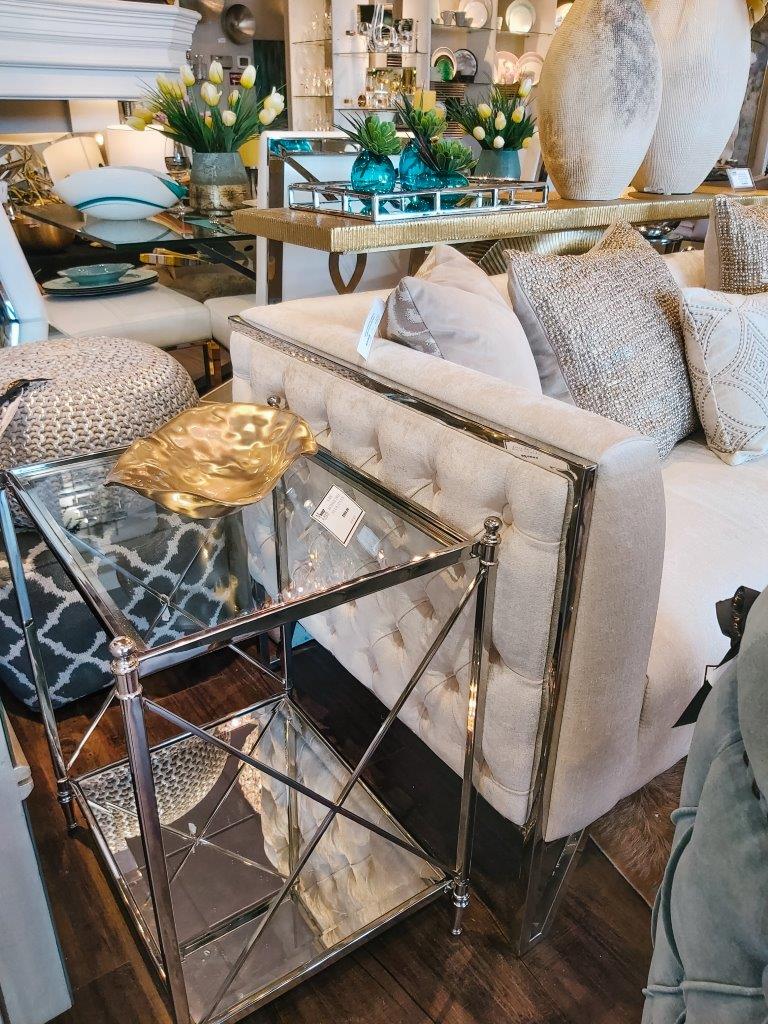 When it comes to choosing furniture pieces in your condo think smaller footprint. Instead of large bulky pieces think more modern and sleek and perhaps even smaller in scale. A love seat or chaise might be better then a full sized sofa.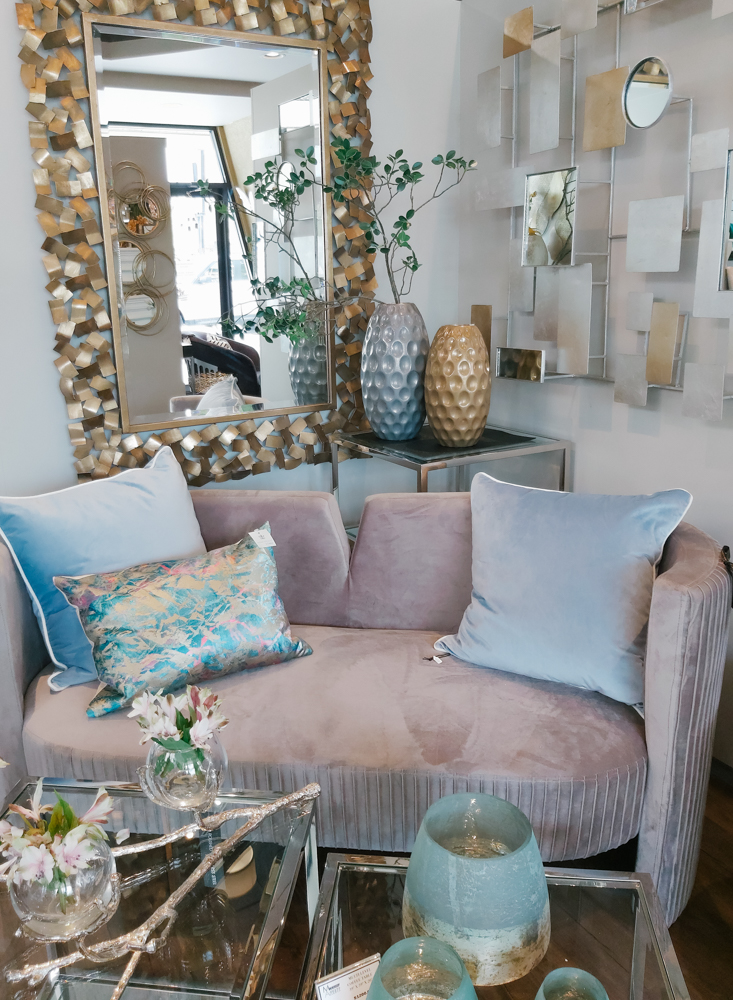 Accent chairs with a smaller profile or even armless would be a great choice or something with modern curves.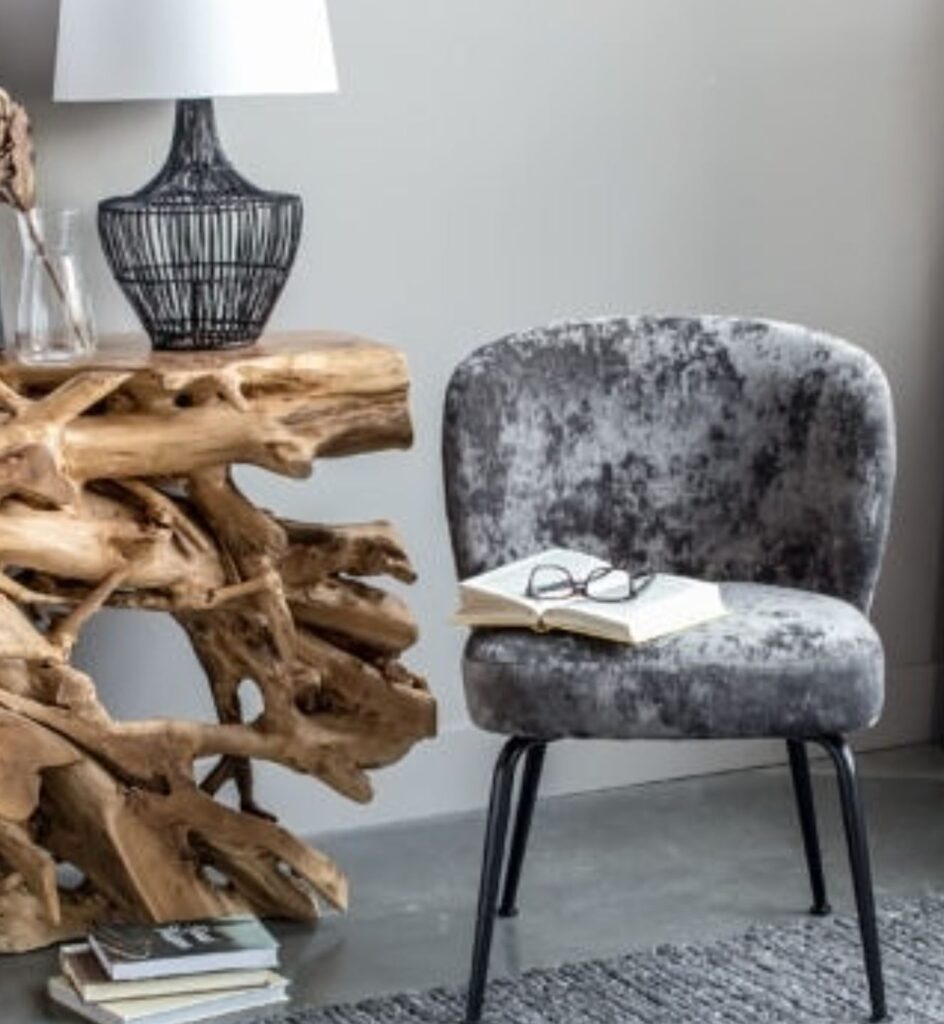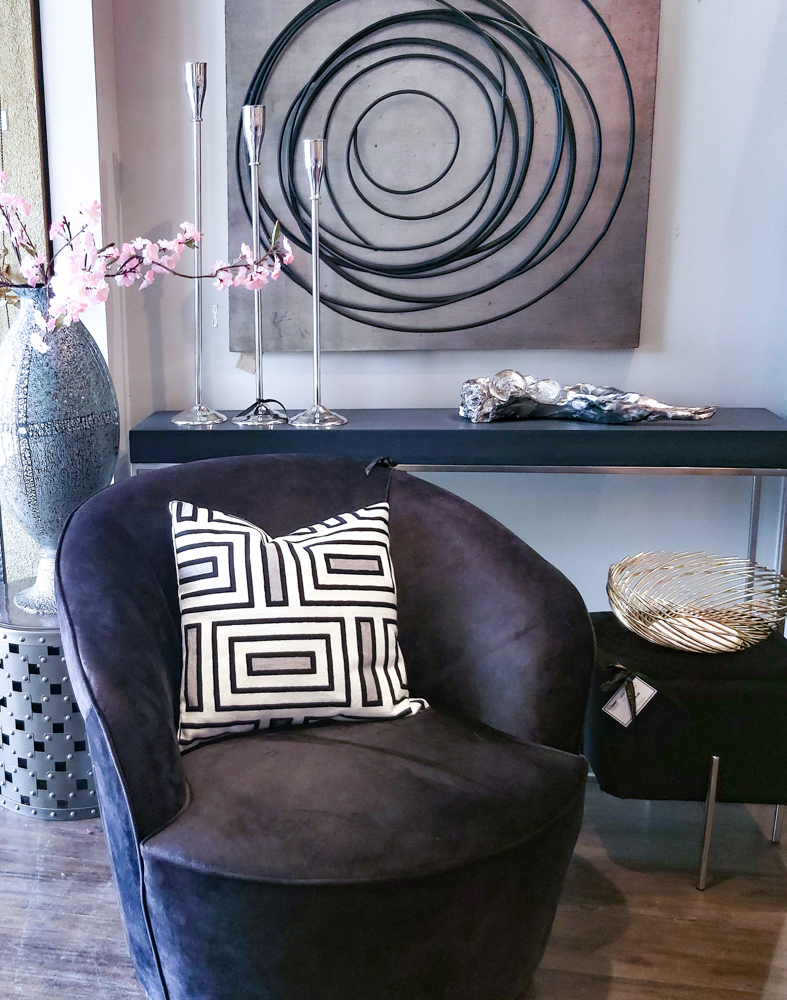 Wherever you can infuse light go for it! Transparent and mirrored furniture like glass-topped tables will make your room feel bigger and more open. Even incorporating glass and transparent accessories will help your cause as well.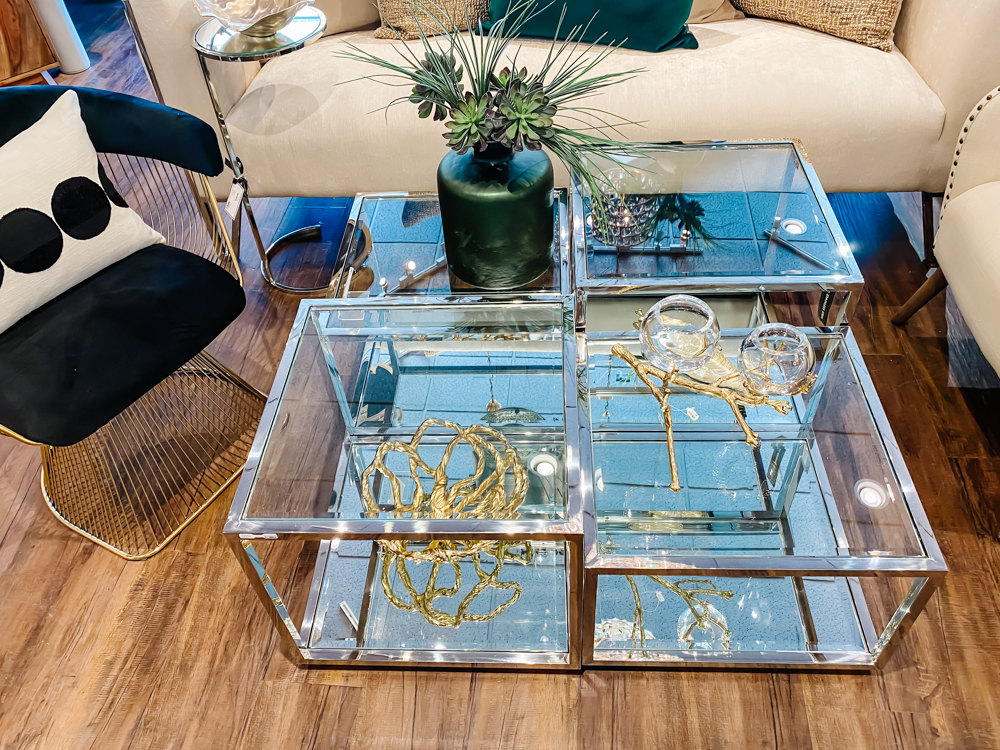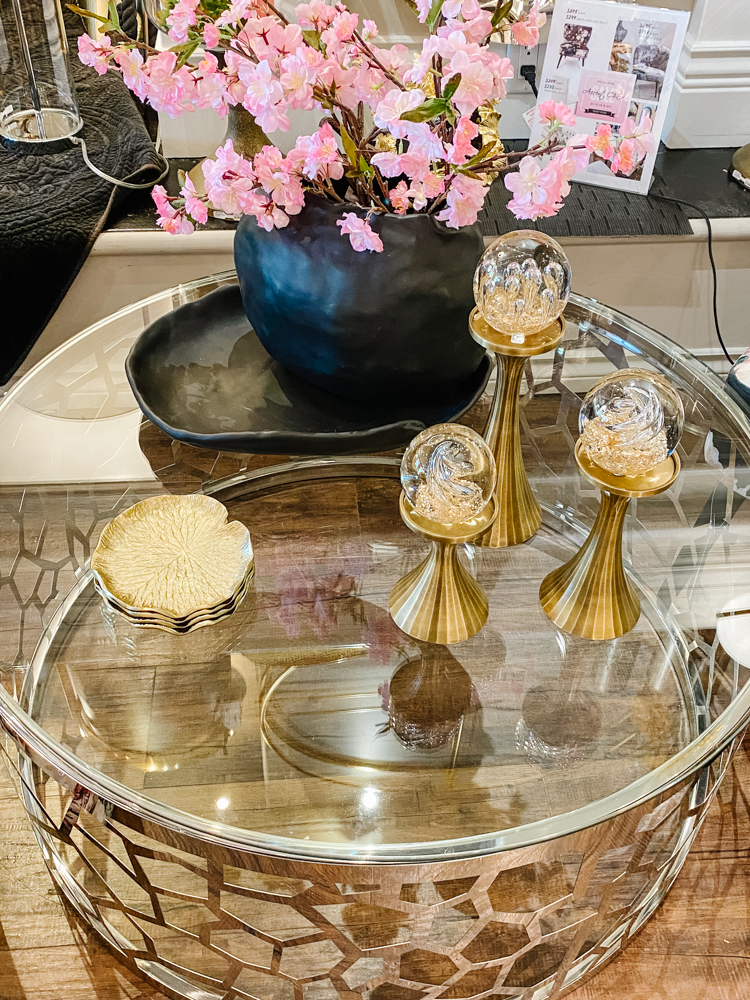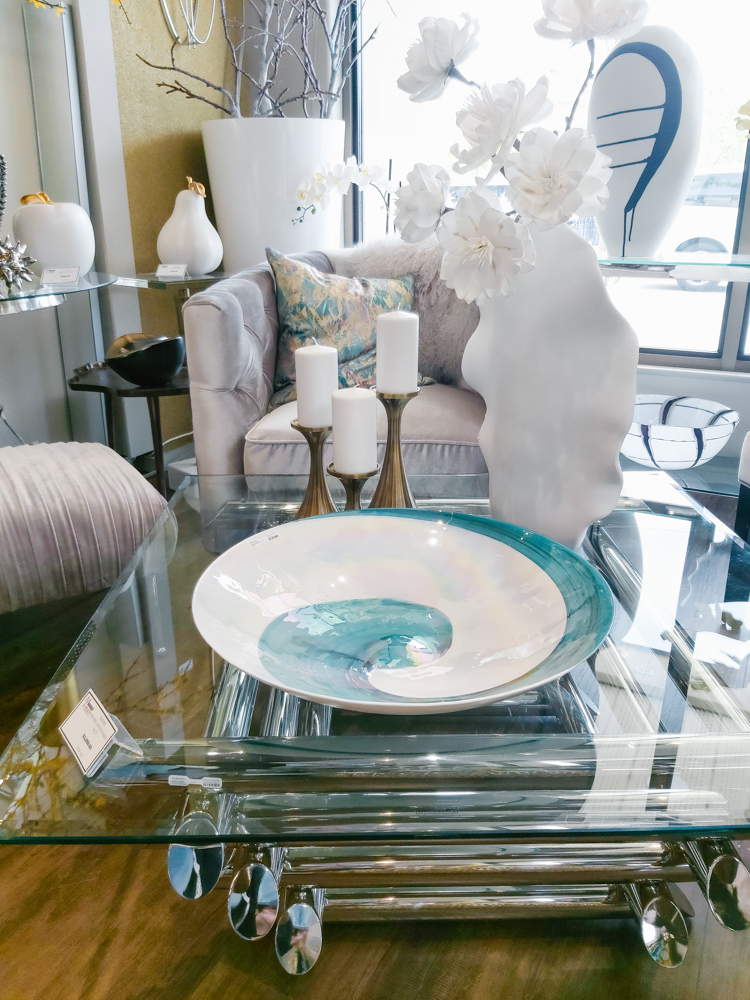 In an open plan where you don't have a lot of extra space it is sometimes daunting to figure out where your must have dining table might fit in, but in glass it might just blend in and even be a beautiful statement piece and a great surface to display your favourite accents when it isn't set to dine.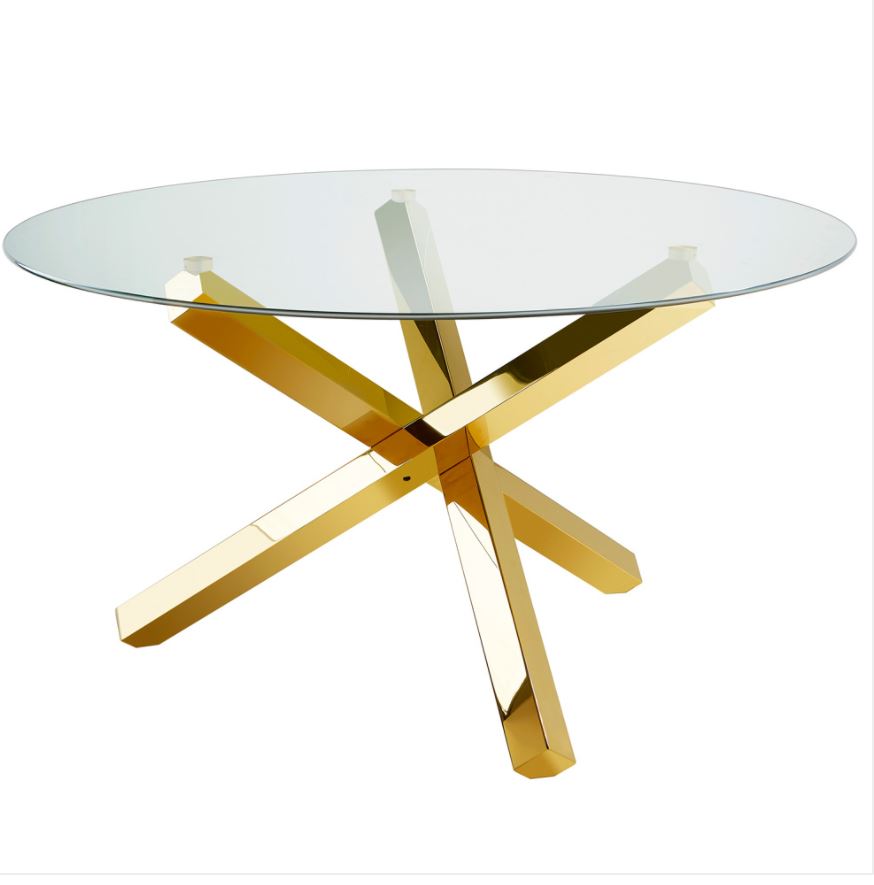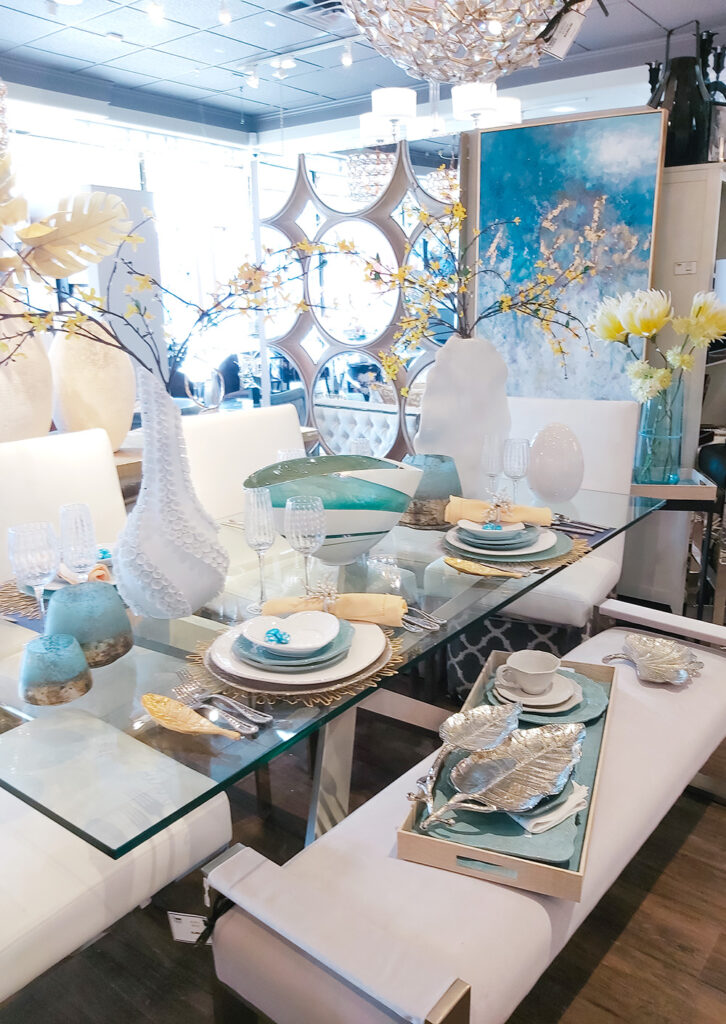 If a full sized dining table isn't a priority for you, opt for a smaller pedistal table instead and pull up some modern bar or counter stools.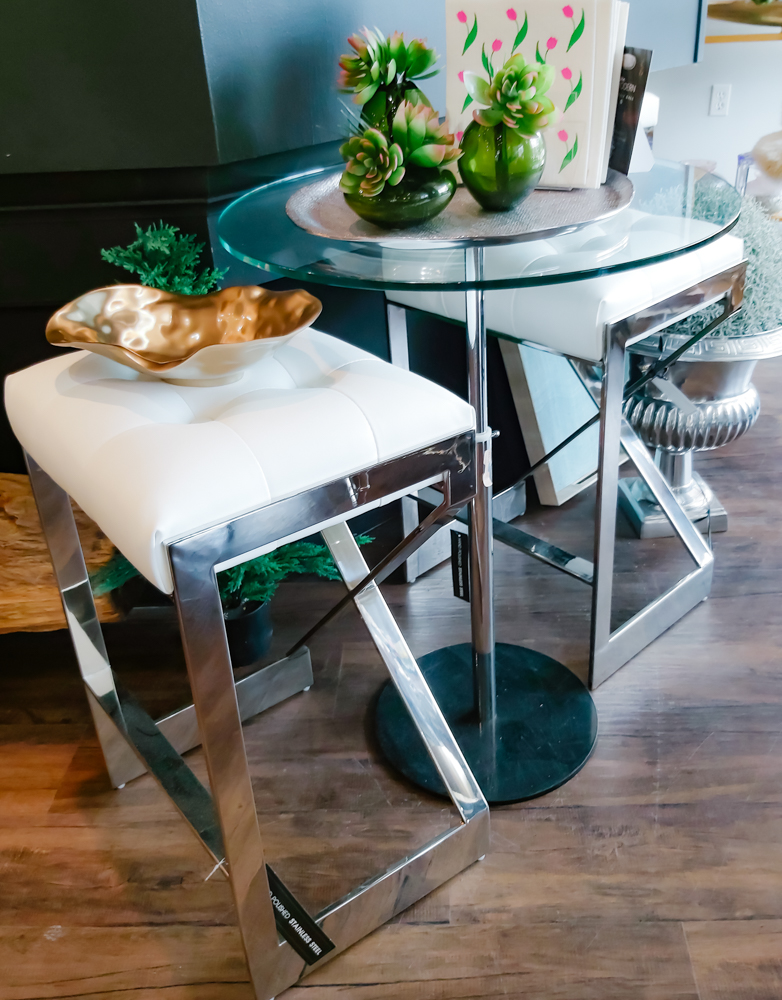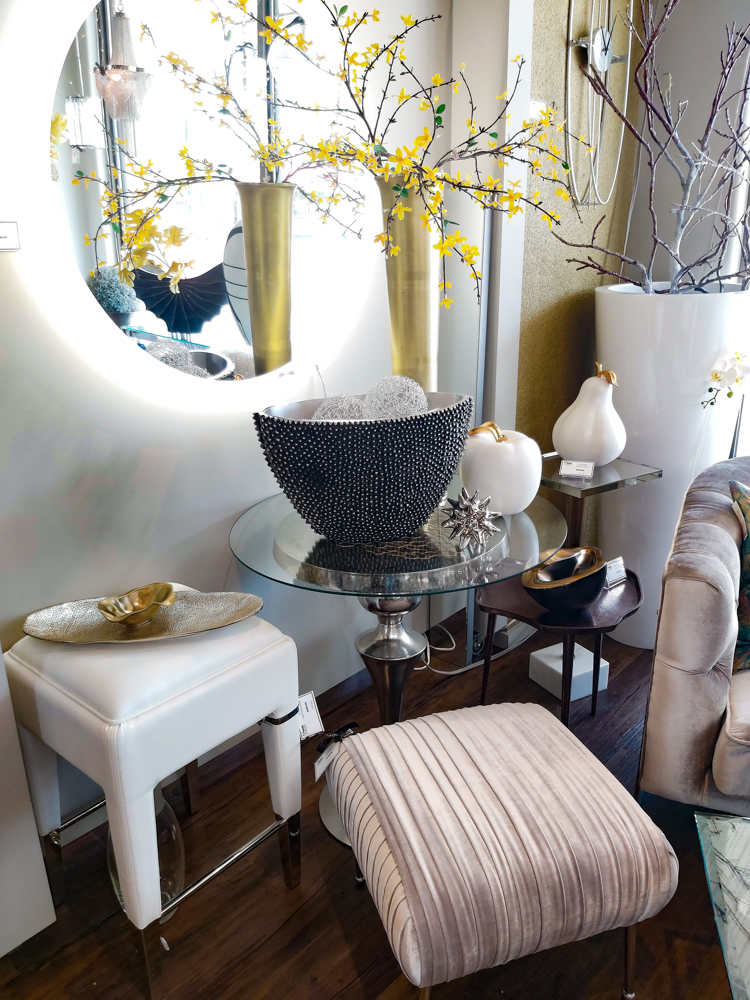 The walls of your condo are actually the biggest area of your home and where you can make the biggest impact. Again if you want to create the illusion of more space incorporate decorative mirrors. Many of the pieces available are uniquely beautiful and can even be sculptural and add some interesting texture and depth to your walls.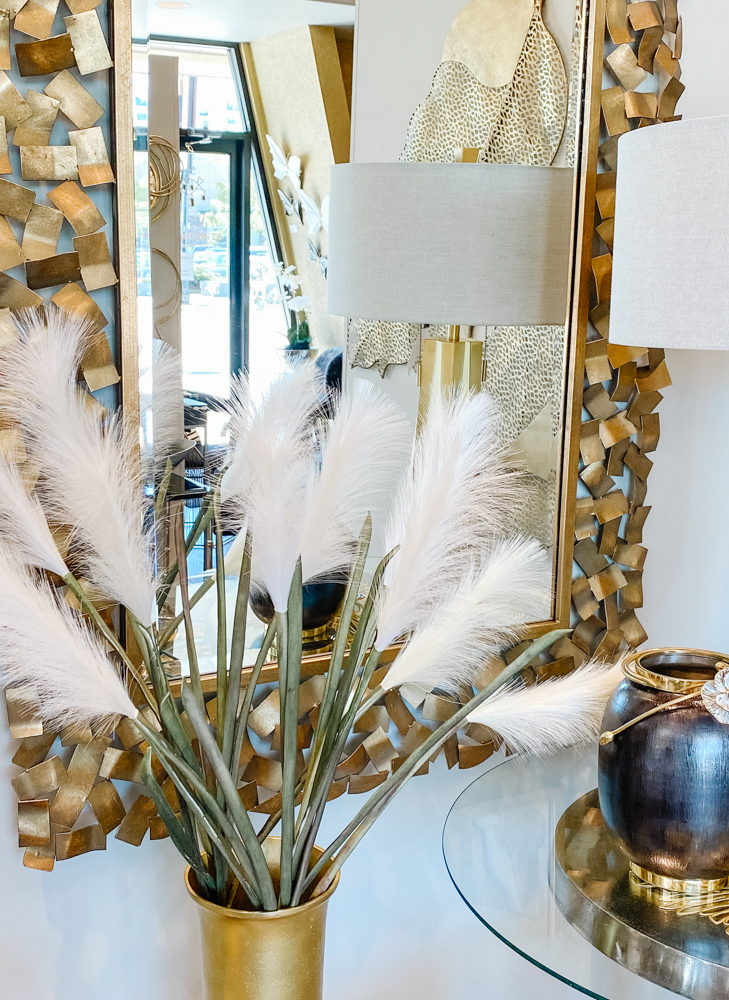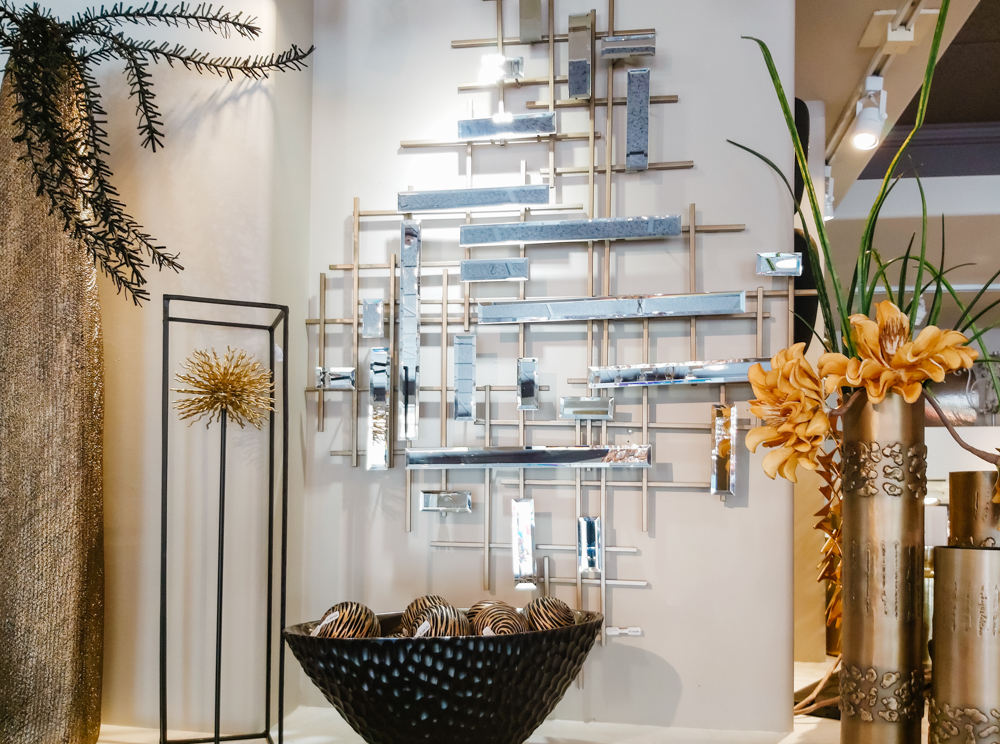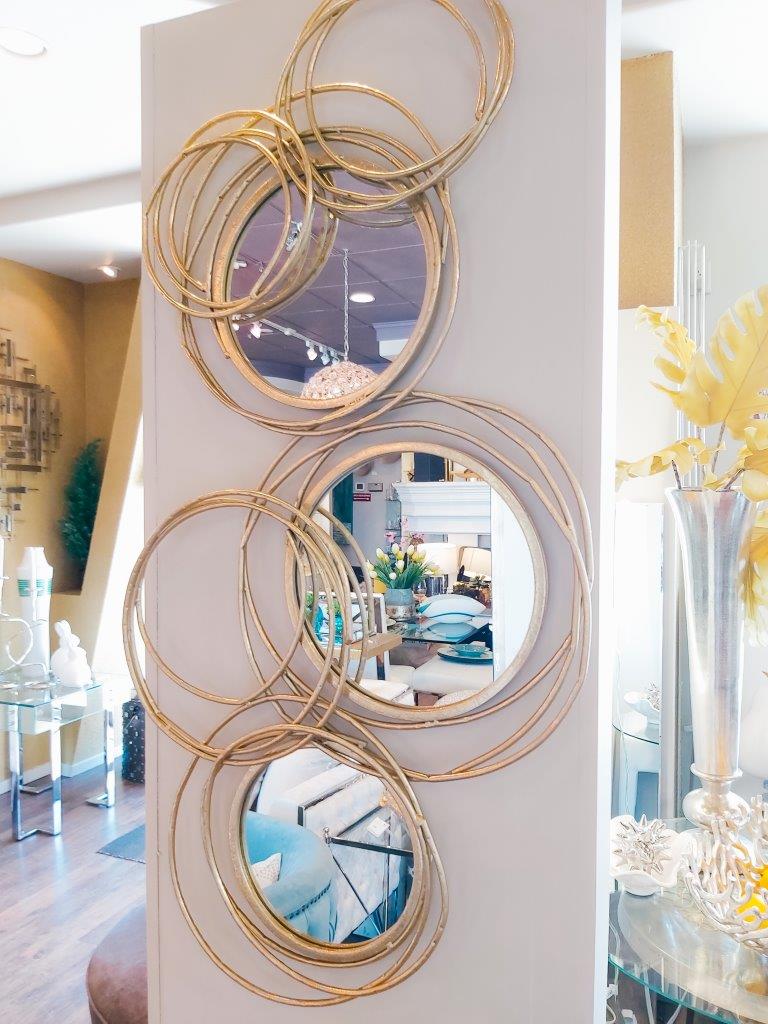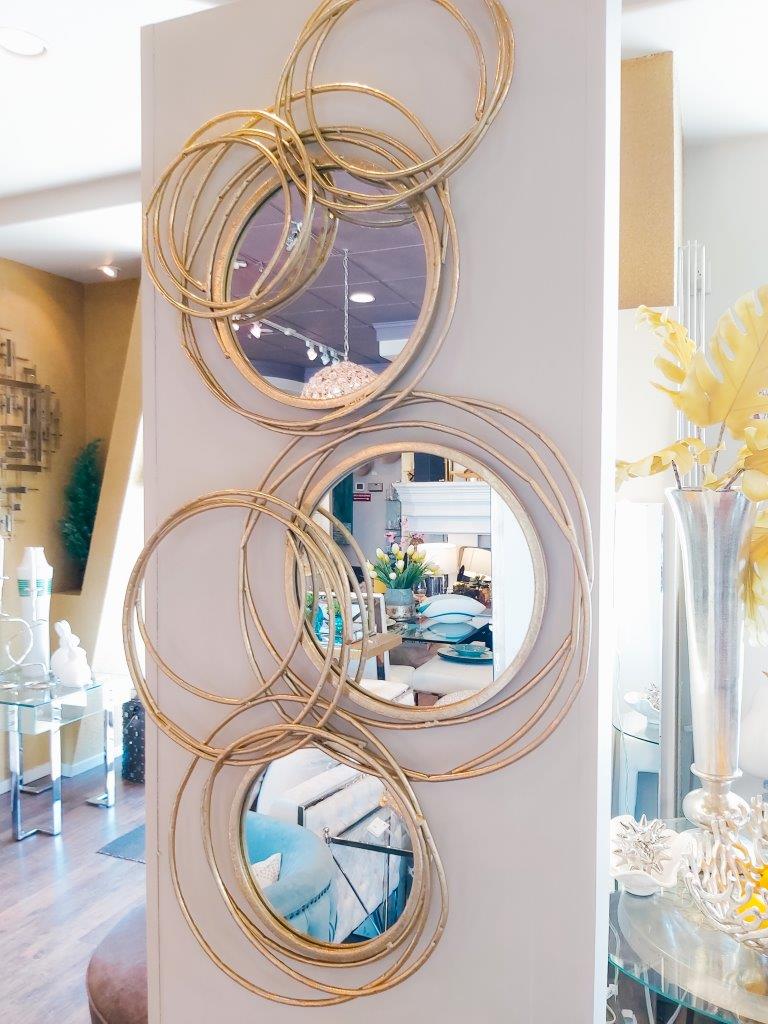 If your condo doesn't have a lot of windows, artwork can also make your space seem more vibrant and alive.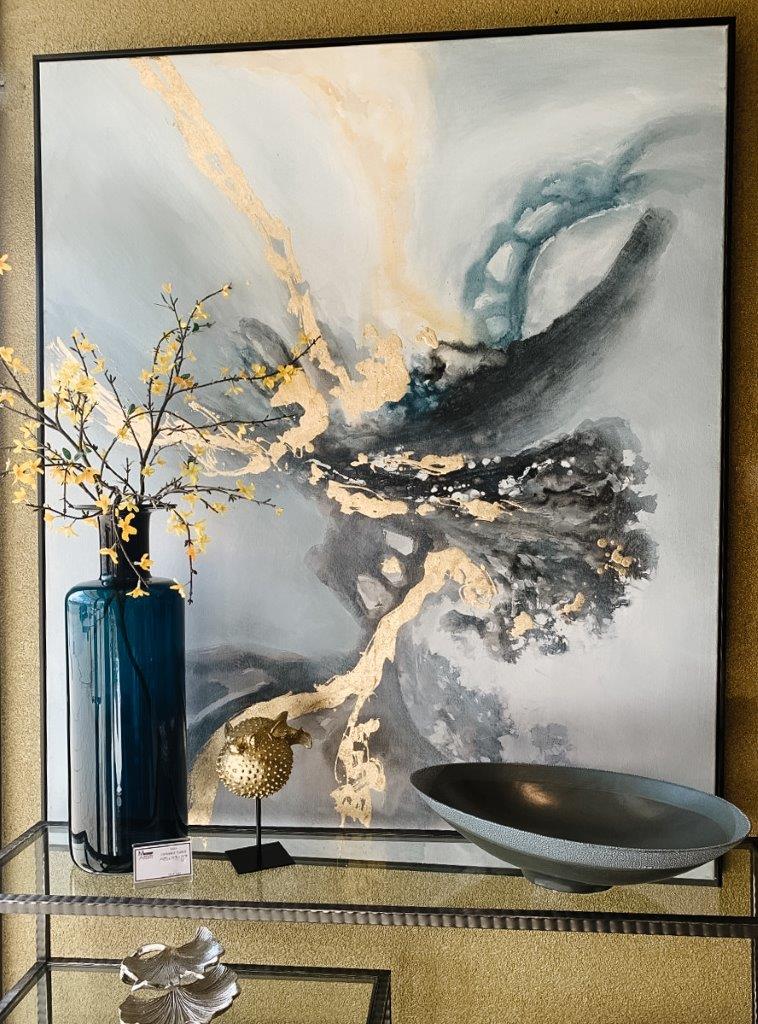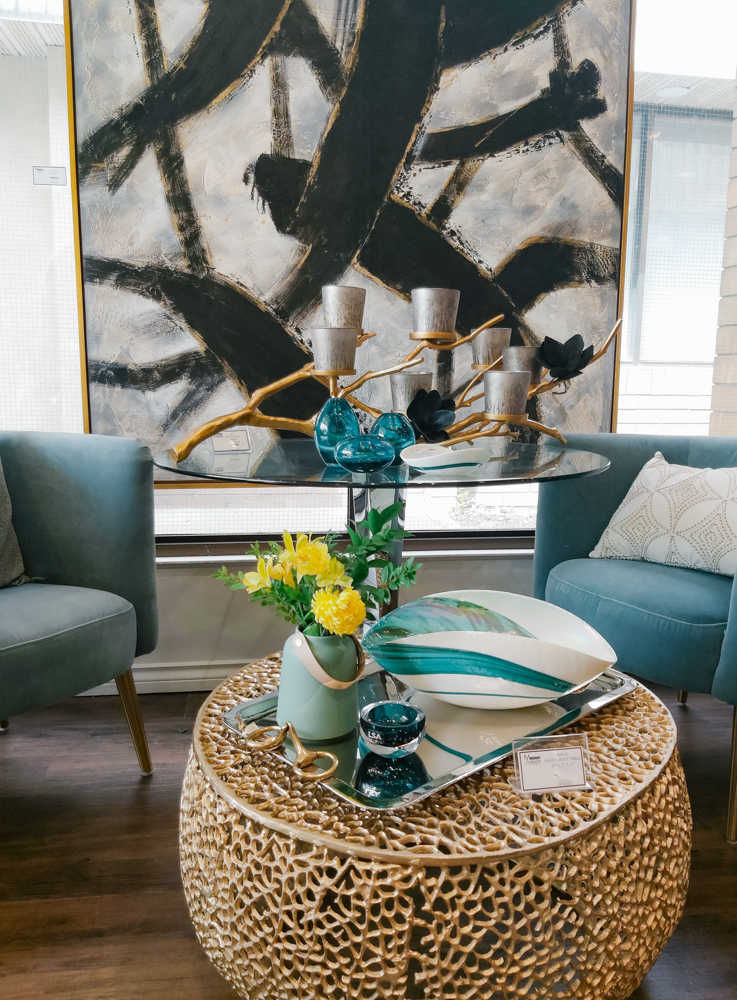 Landing on the perfect wall colours can be a feat in itself when designing a a new space so celebrate them with wall features that let the wall colour show through, like this stunning clock.
Finally your condo will go from bland to bold and inviting when you accessorize, but we caution you to be strategic in the pieces you choose. Less is more, especially in a small space. Of course choose what you love, but consider unifying your space through the repetition of a colour theme. A monocromatic white theme will brighten things up and you know we love black and gold!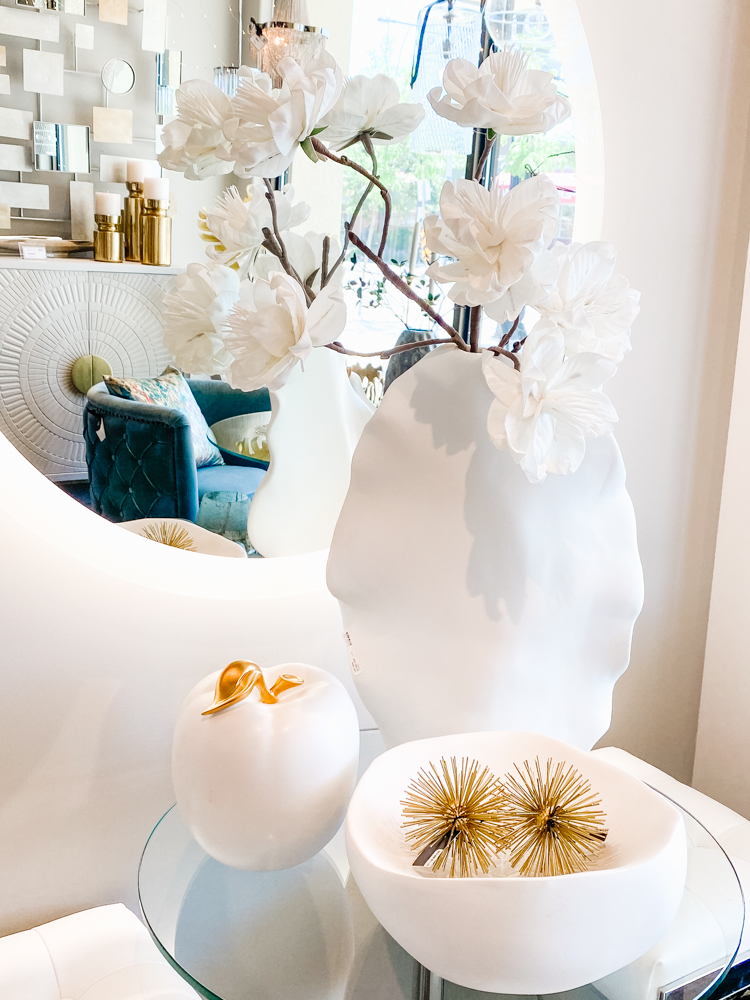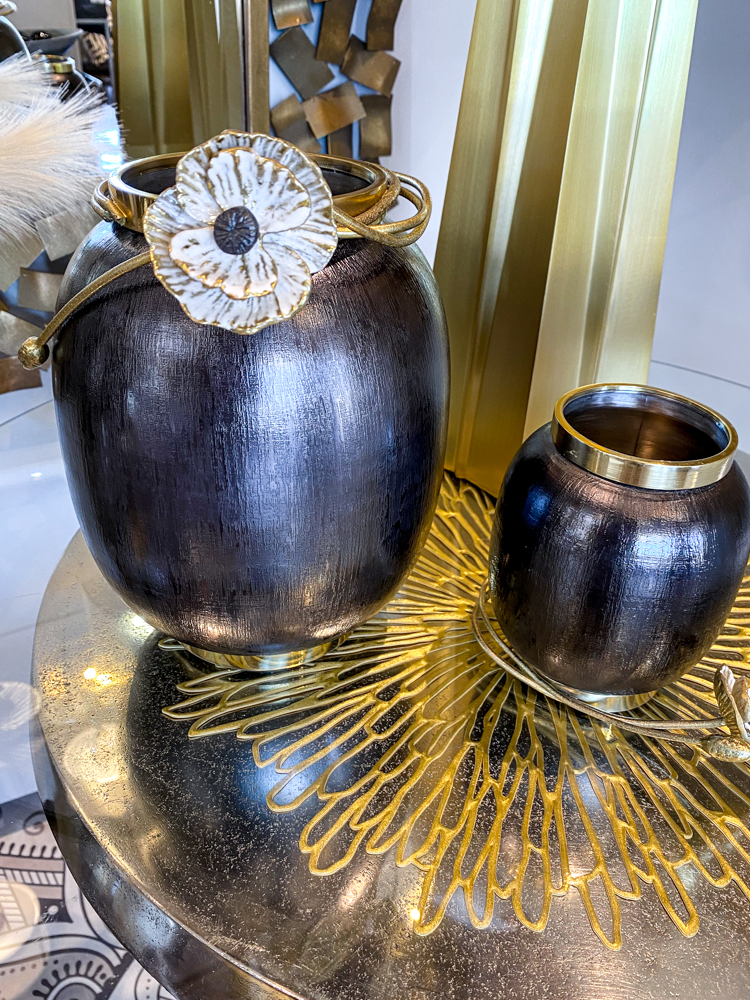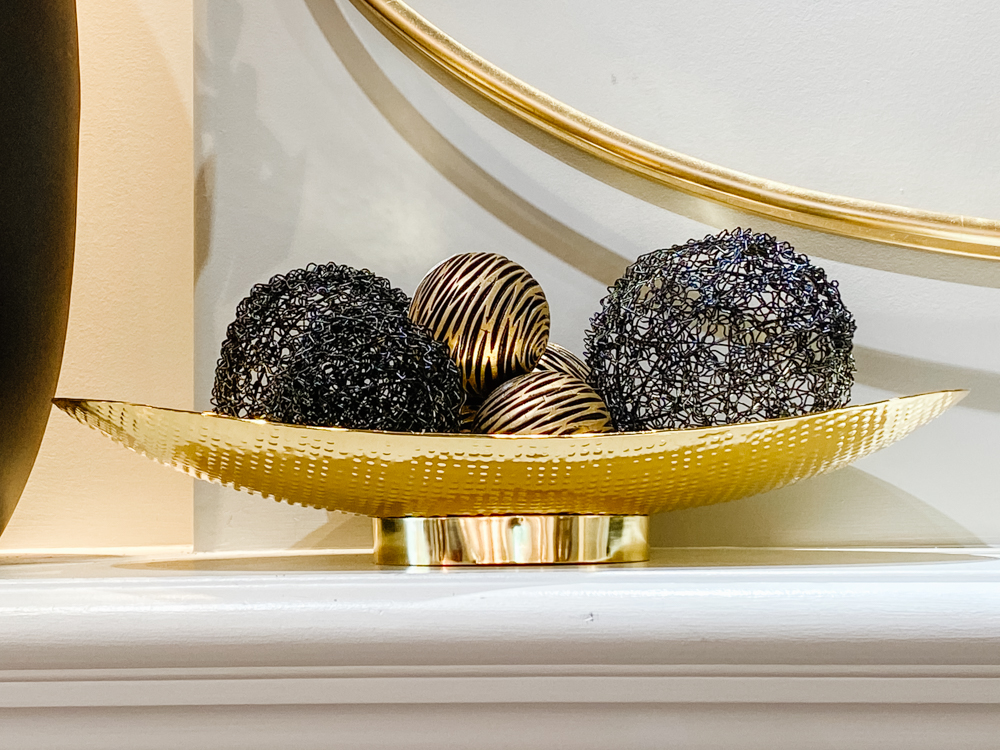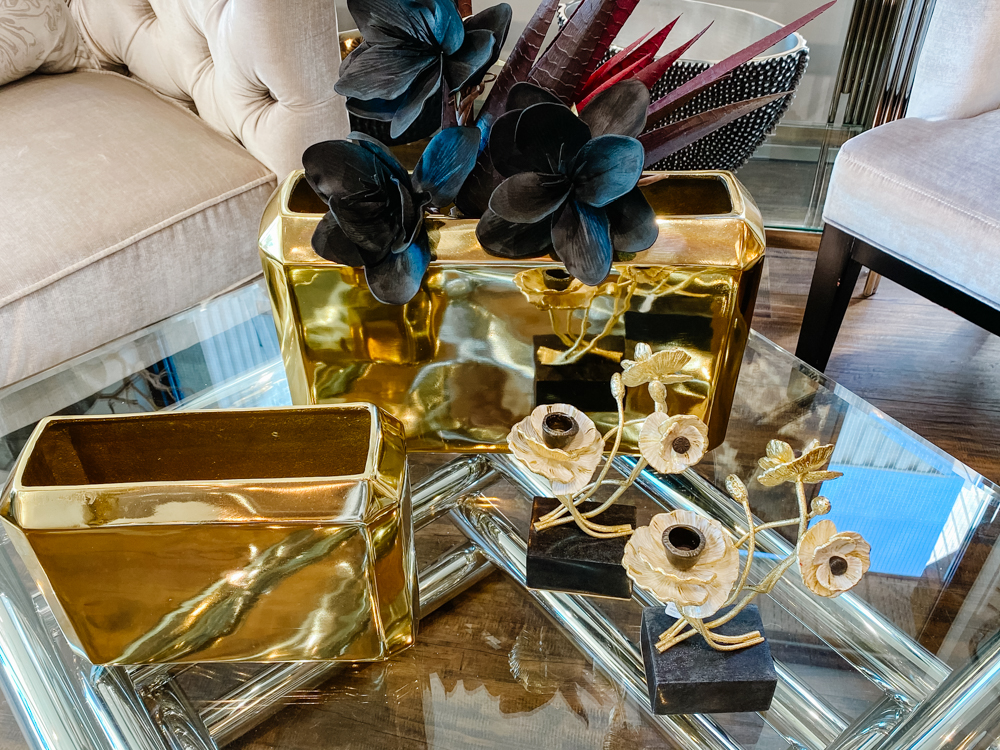 You may also want to warm up the generic modern feel of your condo with natural wood accents and furniture, florals and plants.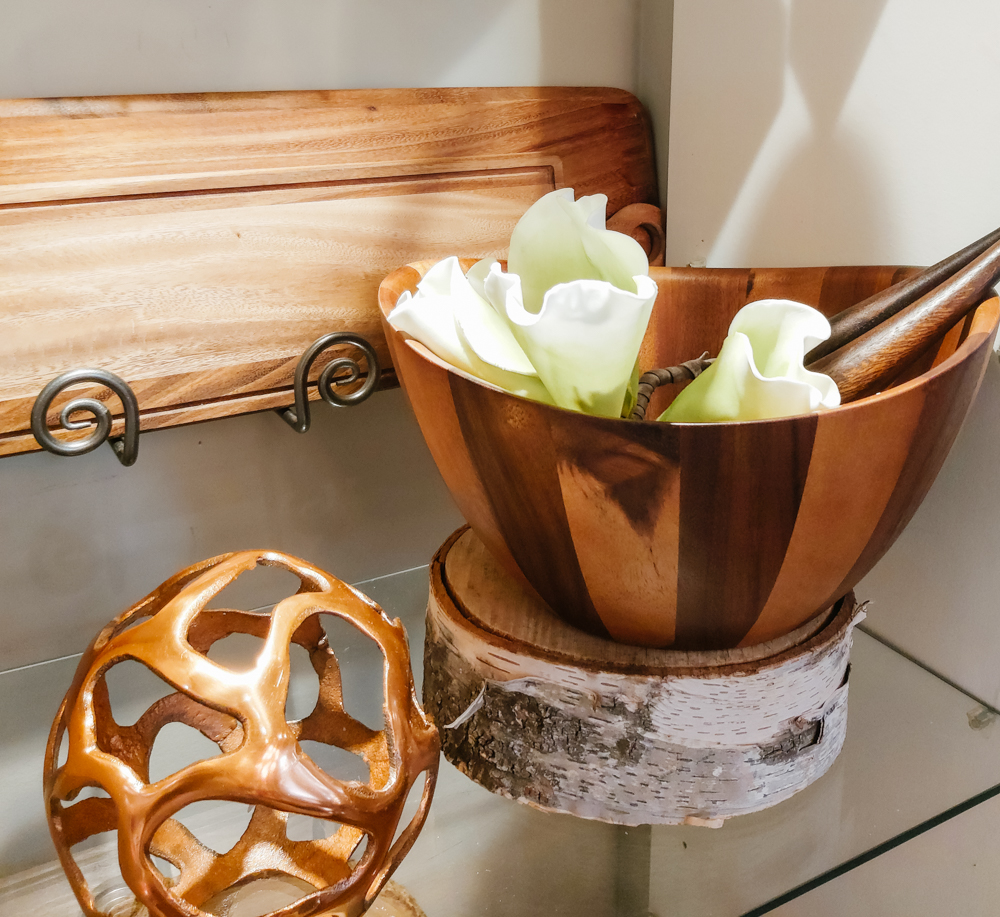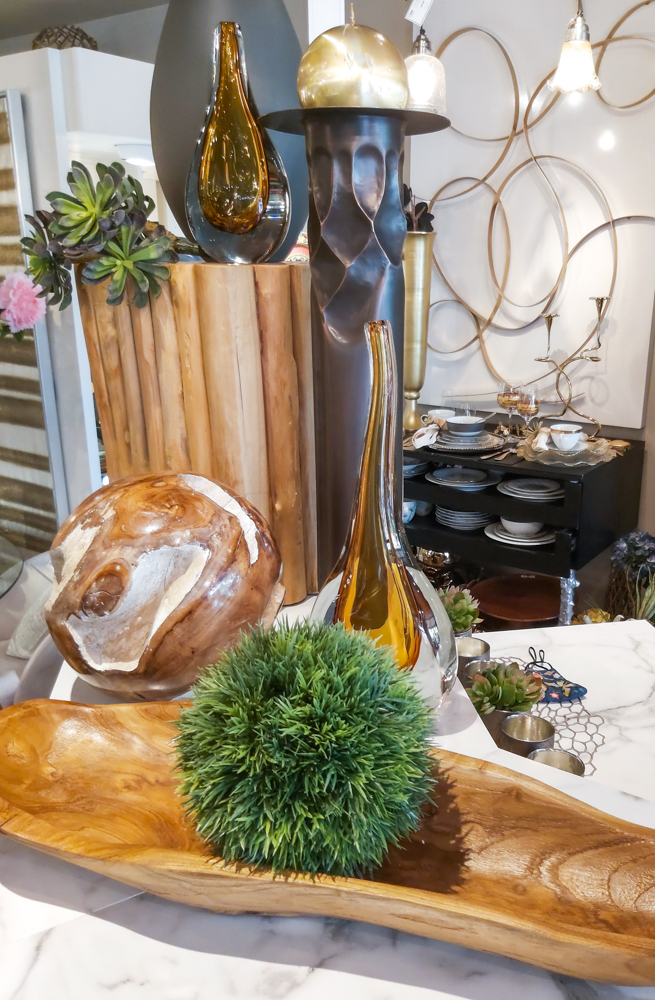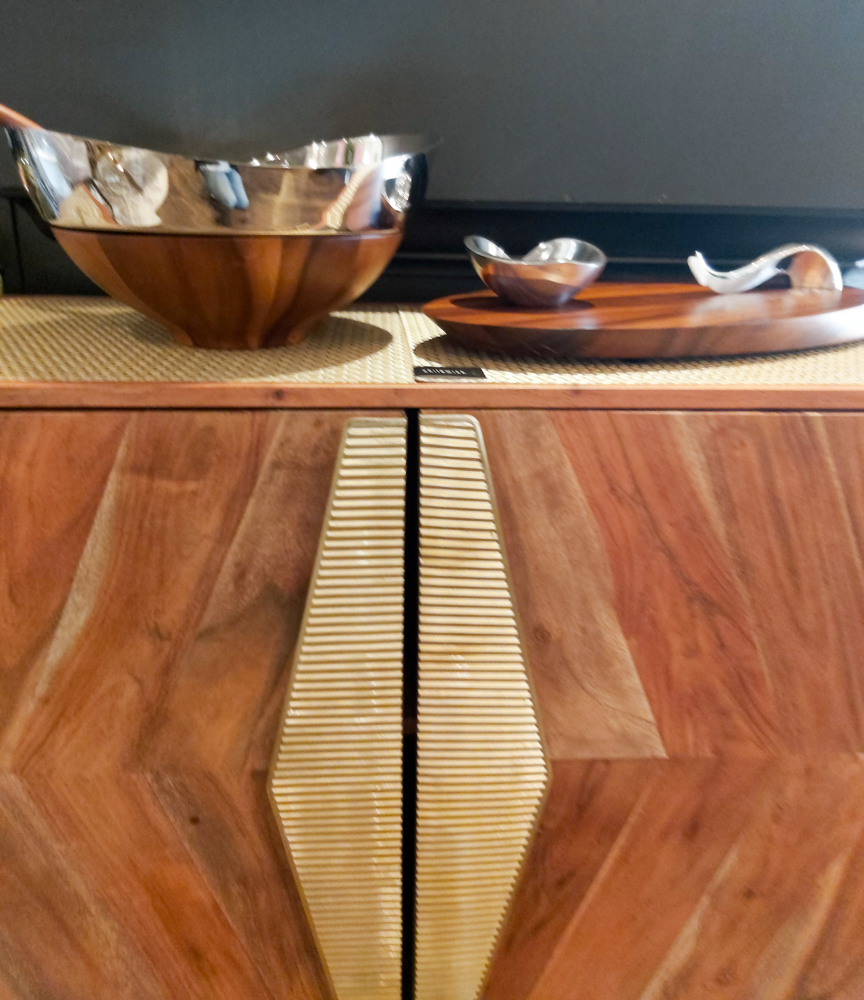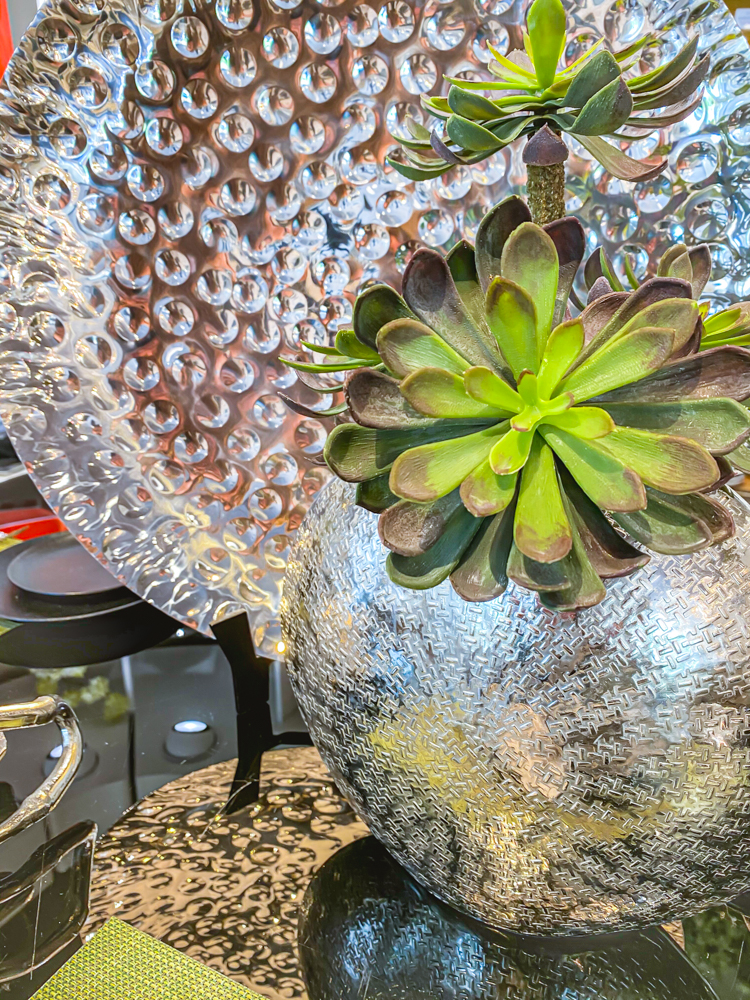 These are just a few tips, but ultimately we hope you feel at home in your new space and our staff at Modern Accents would love to help you achieve that feeling. Visit us in store and we can help you pull the perfect pieces together or even ask us to help you source pieces that we don't have in store as we can do that too. Our experienced design staff are also available for in home consultations and will help you get your condo set-up ready for you to just move in and enjoy.