Inspired Gifts from Michael Aram
We always get excited when we receive a new shipment from Michael Aram and the latest items that have arrived at Modern Accents are just in time for Mother's Day or that special someone in your life, even if that is you. These pieces, many inspired by nature, are hard to resist and are to be treasured for years to come. If you aren't already familiar with this artist's work, get ready to fall in love and if you are, fall in love all over again with some of the new pieces we just received.
We have to start with a client favourite and one of our favourite gift ideas. These candles are gorgeous in their appearance as well as in their scent. Michael Aram Signature Home Scents take their inspiration from the same organic motifs that made the artist famous.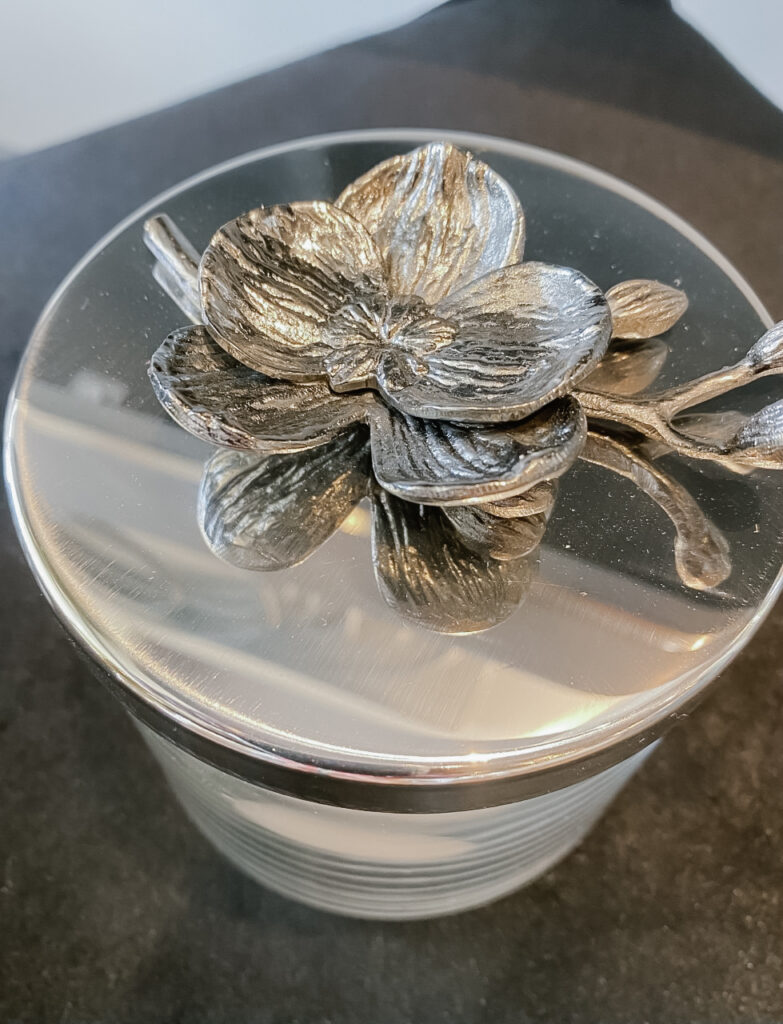 The great news is that if you love a certain motif, like the orchid for example, there is a complete collection of other pieces to compliment your candle. Perhaps your Mom already has a Michael Aram piece. What a wonderful gift to add something to her collection like this lovely ring catch below or perhaps a vase.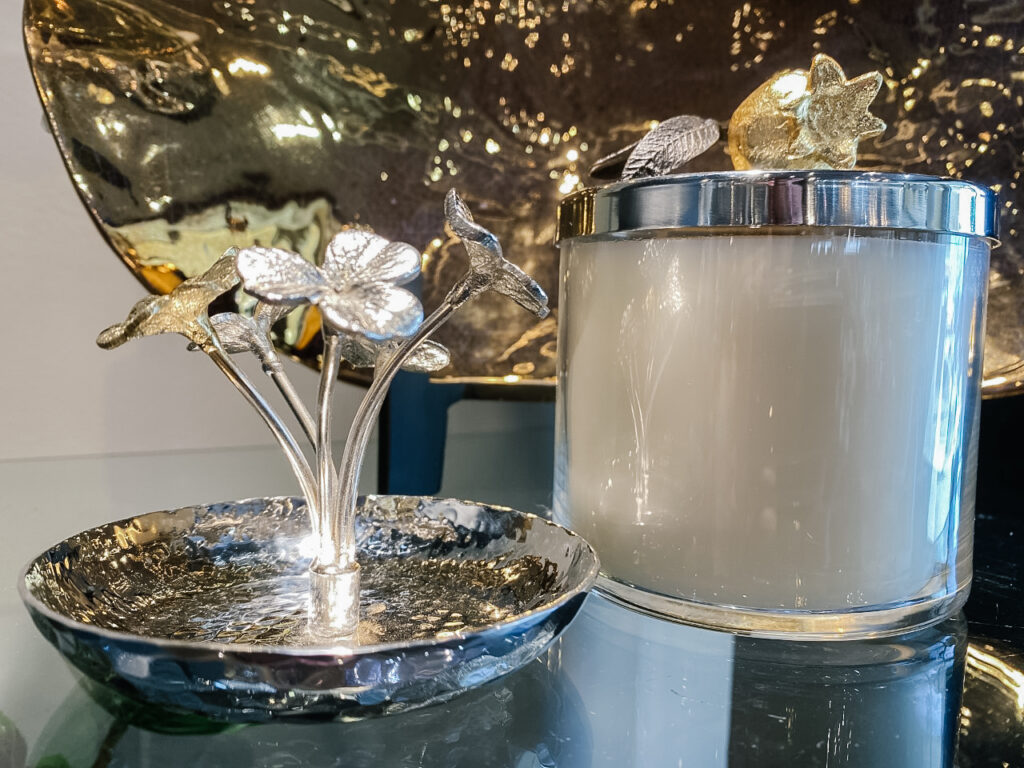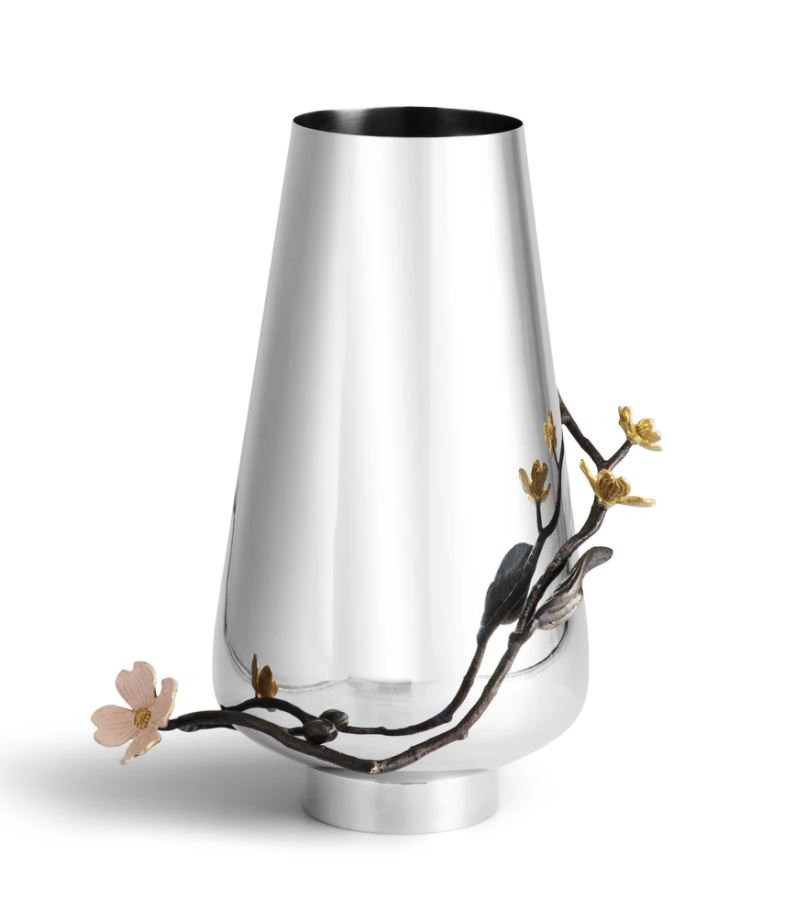 This vase from his Dogwood collection doesn't even require flowers to be added as it includes them already and the incredible detail and artful interpretation of the flowering dogwood tree in oxidized metal and subtle soft pink enamel is exquisite against the modern stainless steel shape and finish of the vase itself.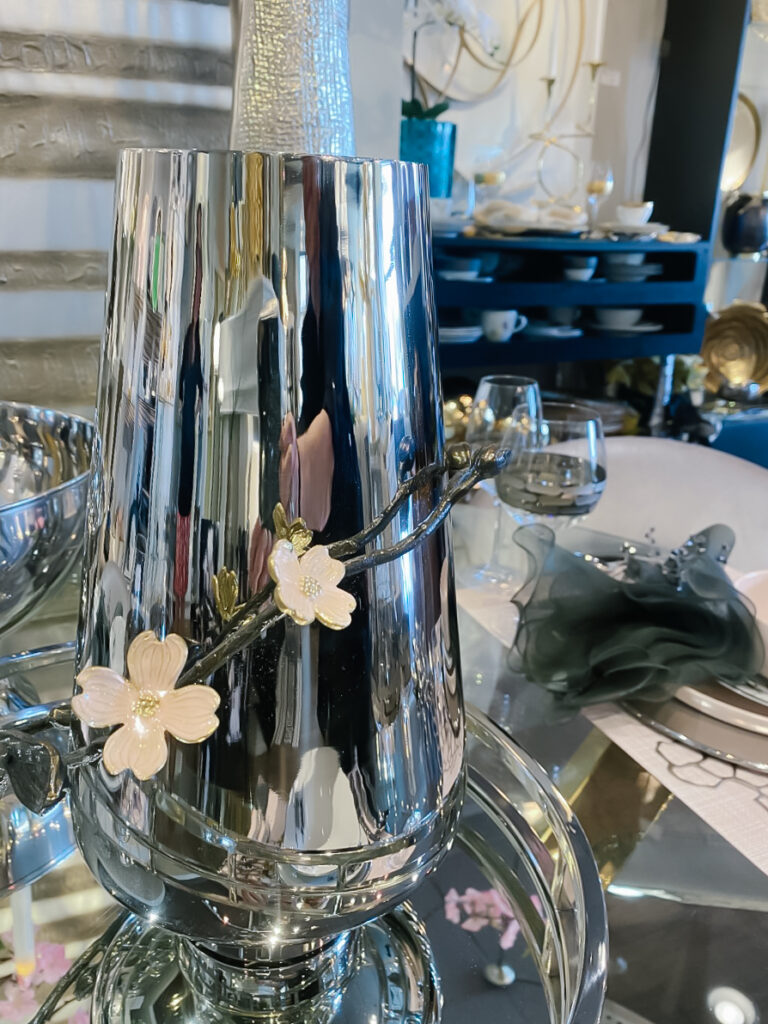 The Anemone collection is exquisite and made for the person who wants to make a statement, and who loves something unique. In some cultures anemone flowers are said to bring good luck and offer protection and are also associated with purity and peace.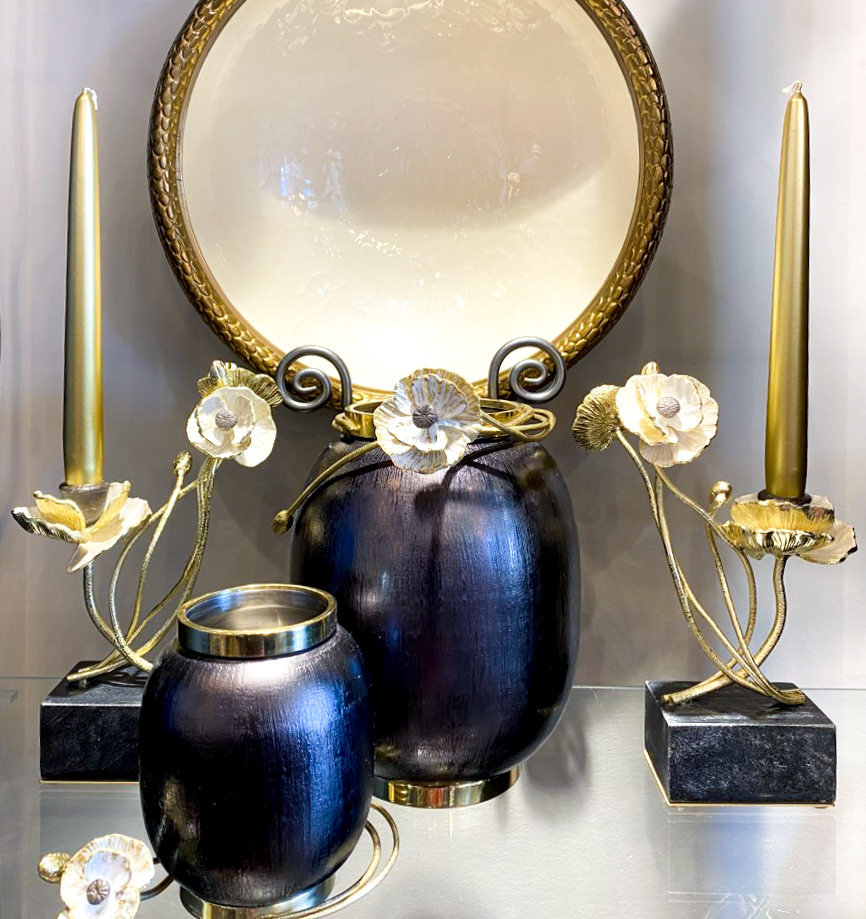 A post on Michael Aram pieces wouldn't be complete without sharing something from his Butterfly Ginkgo collection. The candle holders are really magical and are a client favourite as well. We love this quote from Michael Aram himself describing the Ginkgo tree.
"The first time I saw this tree, it literally looked like it had been completely overtaken by butterflies… as if they would all take flight the moment I walked too close or made a noise. The idea that the leaves could evoke the beauty of butterflies was magical to me, like trees that can metamorphose from flora to fauna in the blink of an eye."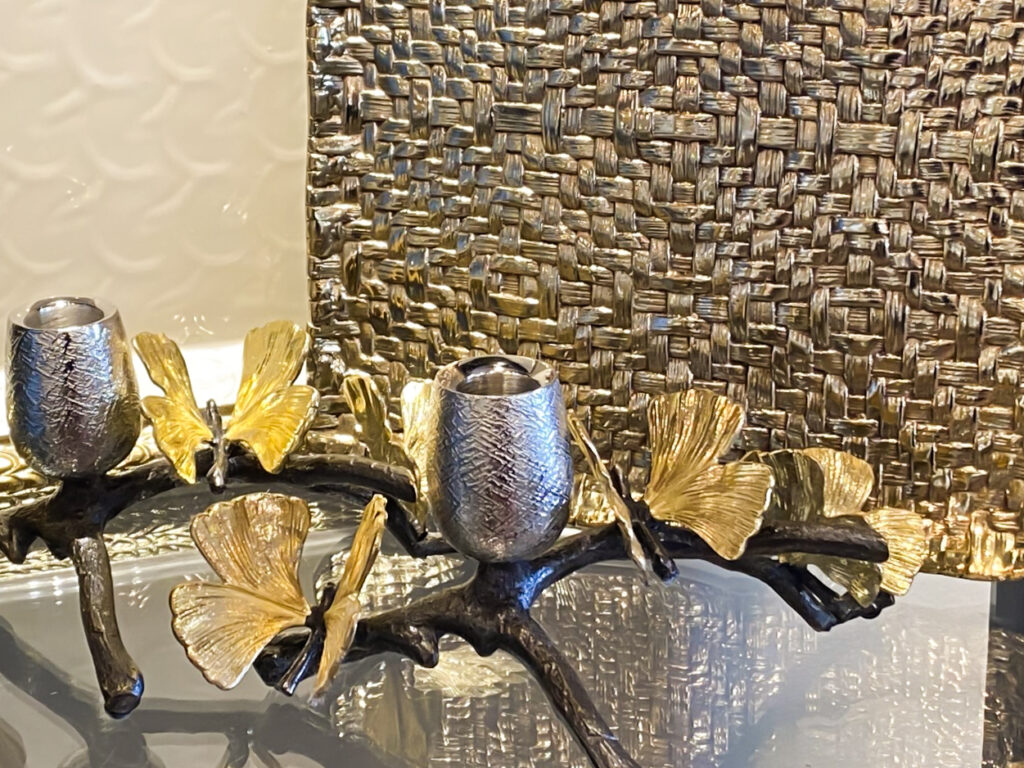 The amazing texture and detail of all his pieces is truely remarkable and shows the true nature of the handcrated process by which each is created. This texture is beautifully celebrated in this square plate from the Palm collection. It is inspired by the beauty of a windswept palm tree and the perfectly imperfect shapes of woven palm leaves and fallen fronds. What a beautiful serving or decorative piece for Mom.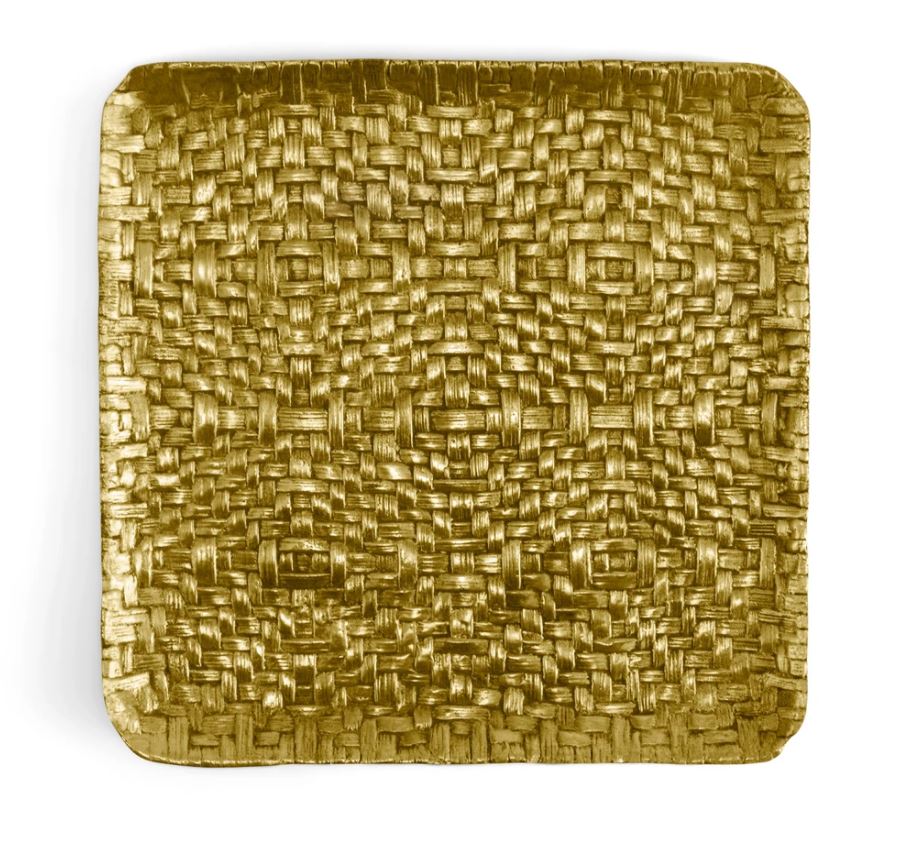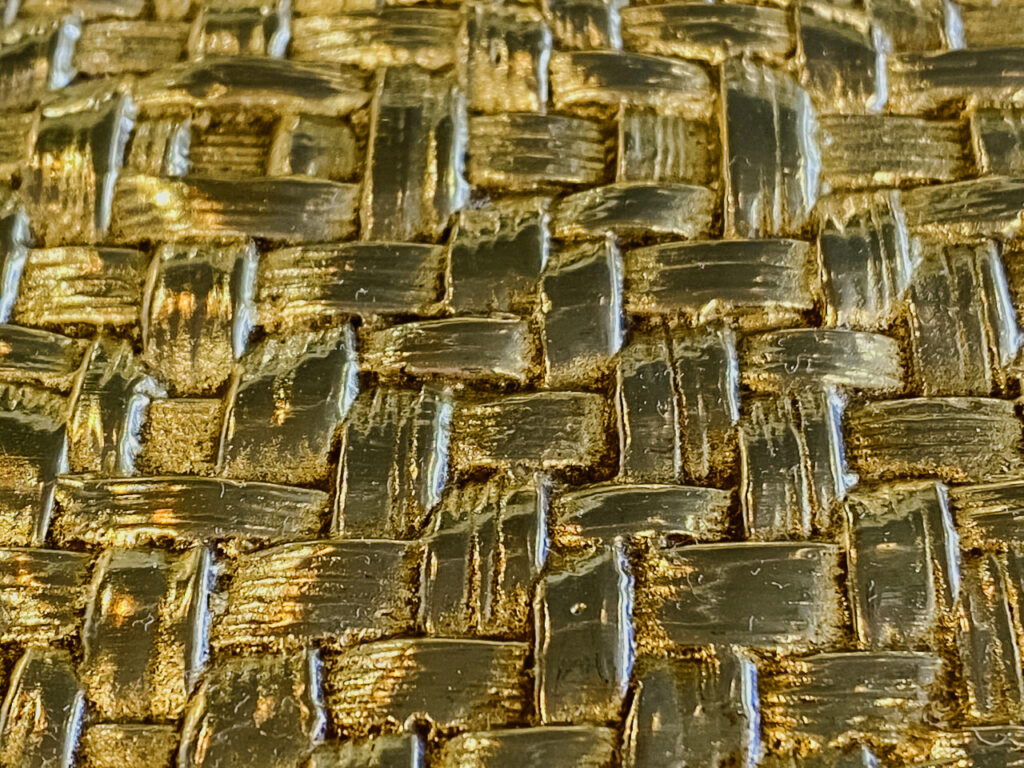 This apple plate and apple honey pot with a spoon are so appropriate and beautiful for an Okanagan home, or maybe even as a keepsake or gift to remember the Okanagan by. We love that they are a stunning accent, but are also functional too.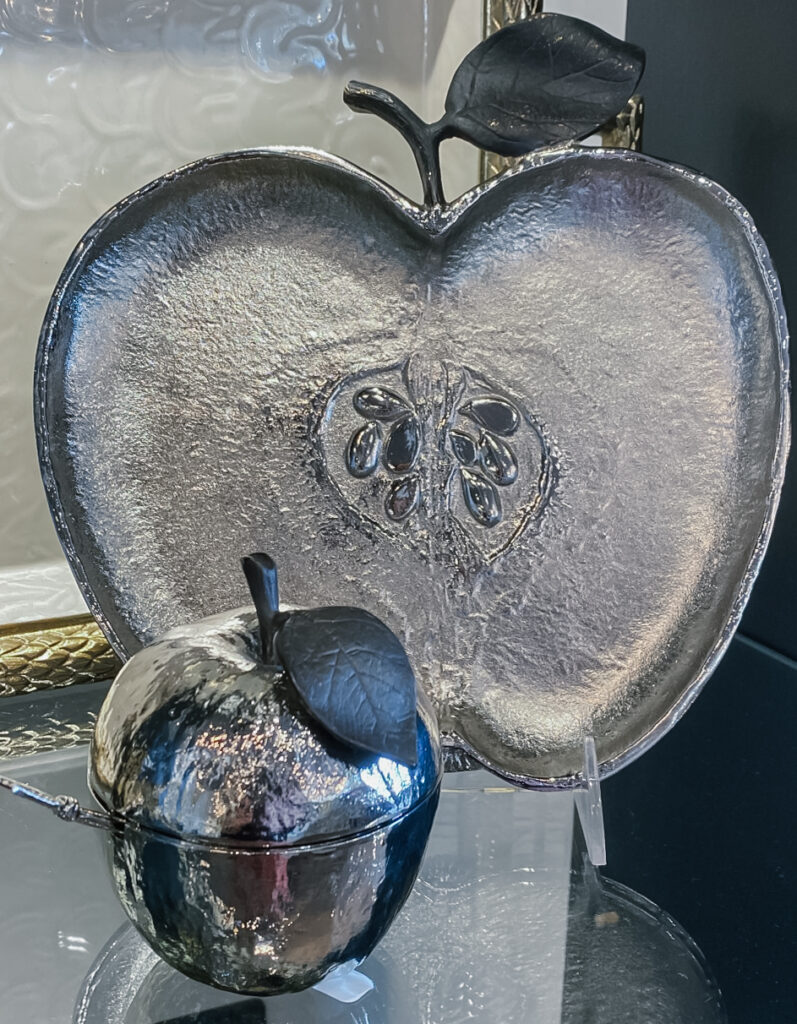 Perhaps you want to celebrate Mother's Day with a special brunch or dinner. We have some inspiration for your table settings, also brought to by Michael Aram. His lovely Orchid dinnerware is available now in both black and white and blue and white. We love the stunning feminine florals for Mother's Day and won't they be perfect for your future summer settings.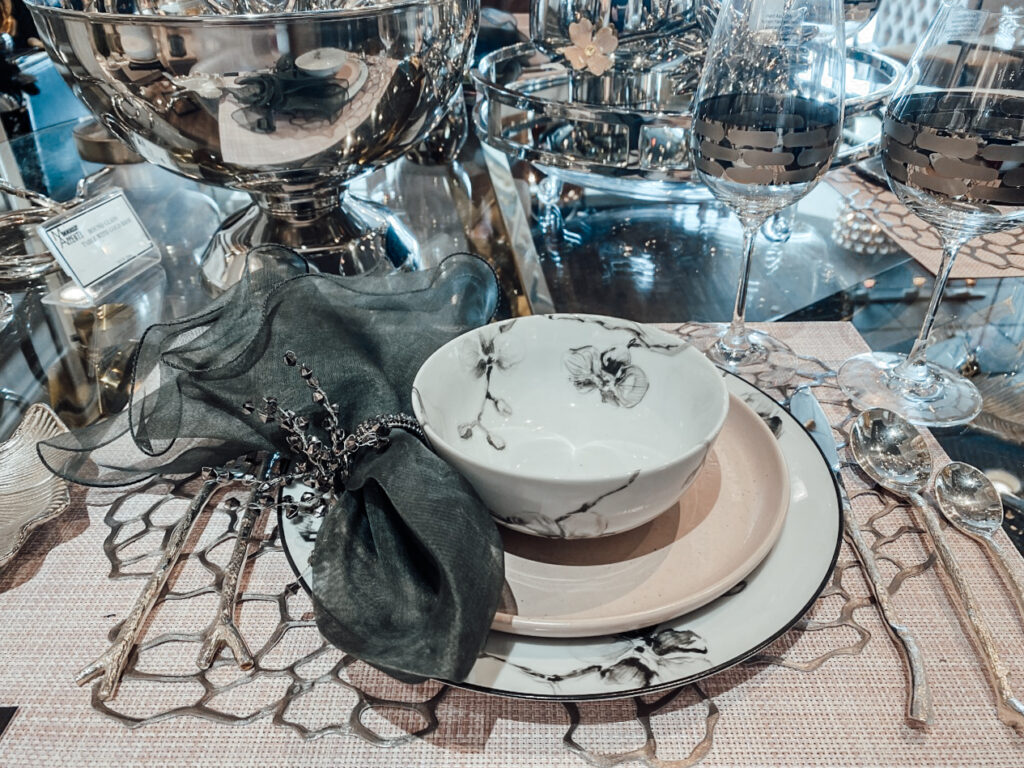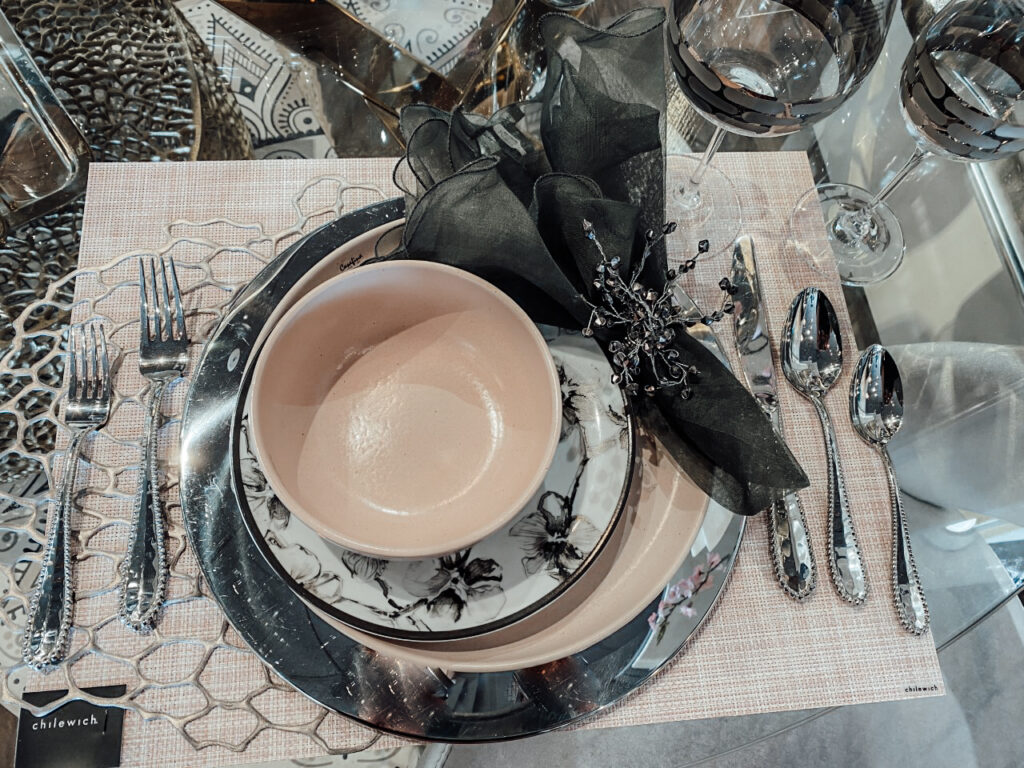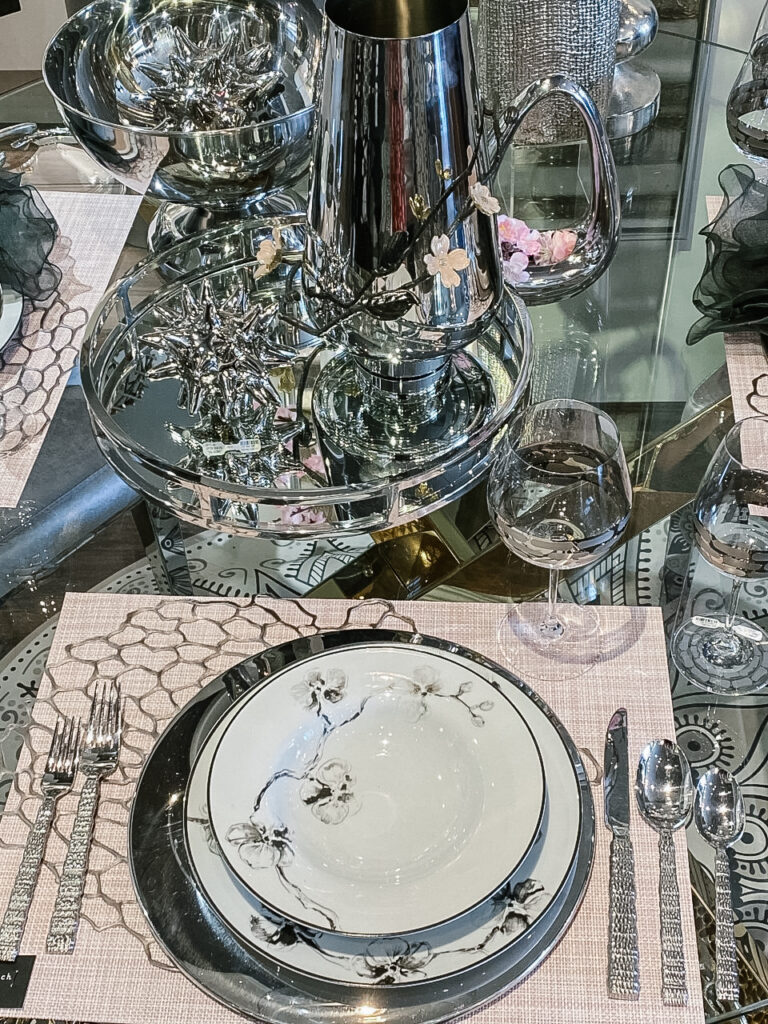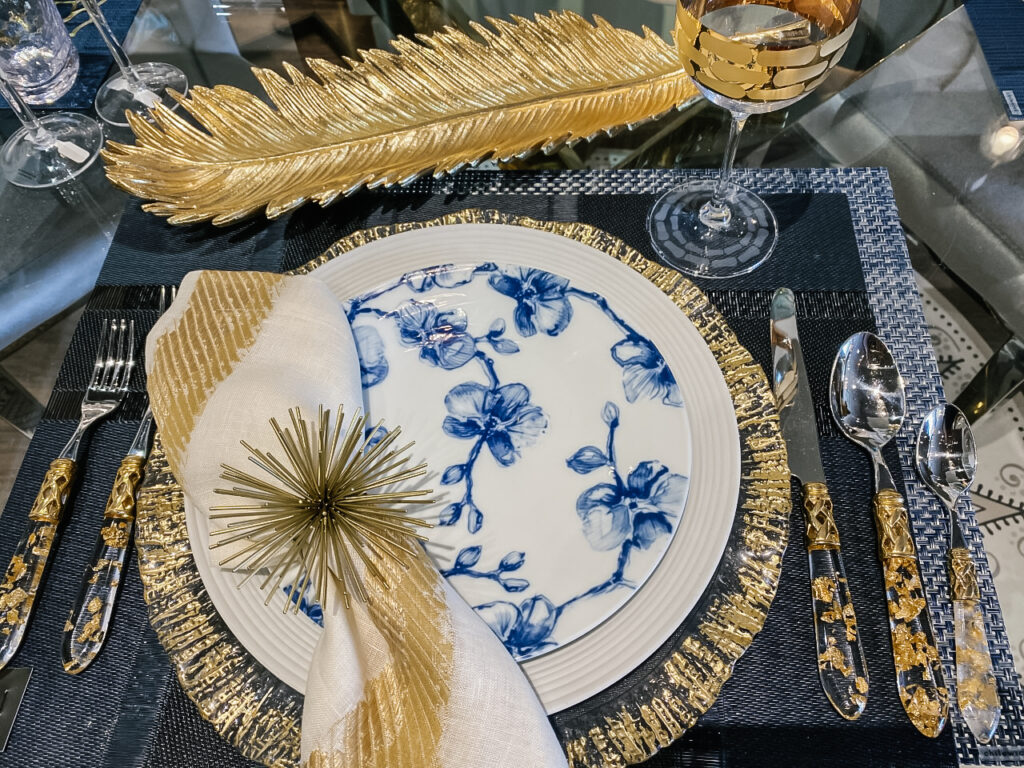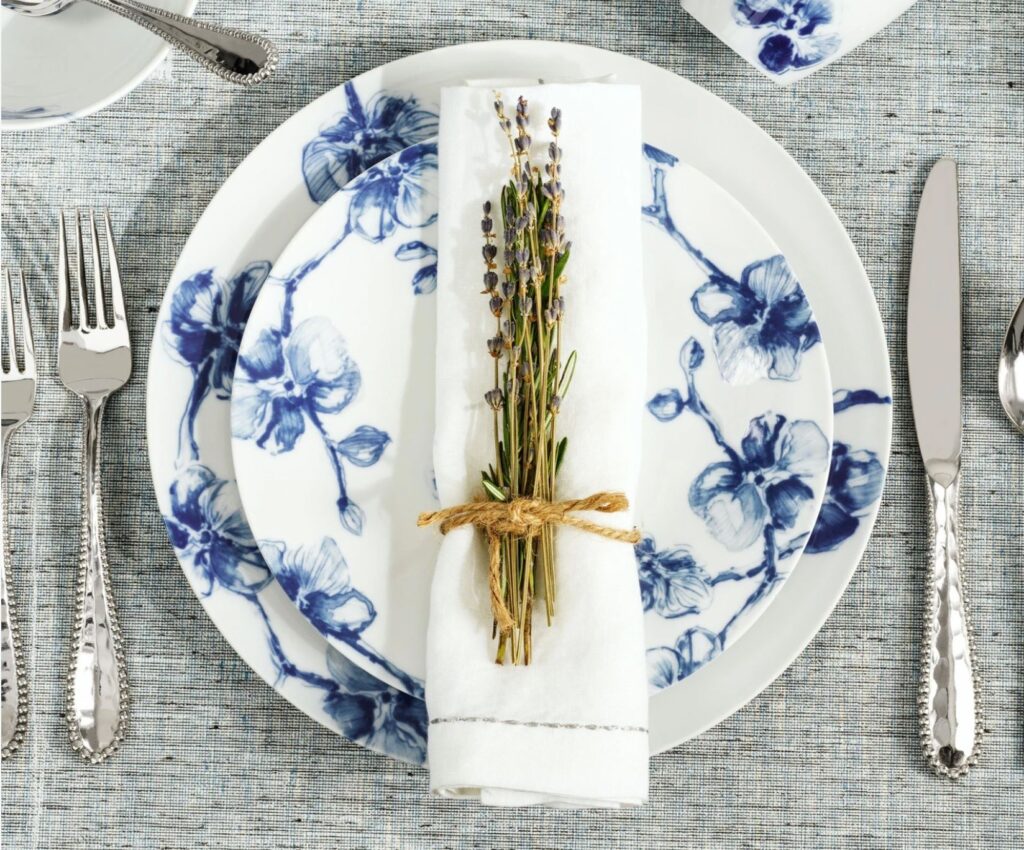 So have you fallen in love? There really is nothing like his pieces and they make such meaningful gifts. Modern Accents is privileged to be the only retailer in the area carrying his collections. In addition to some of the pieces we have shown you here, we can special order more from his other collections. Visit michealaram.com to see more.