Your Personal Style is Trending – A look at 2021 Decor Trends
In 2021 we are looking at our homes in a whole new way, with many of us spending much more time at home. Many of the design trends predicted for this year are a product of that and our desire to make our homes our sanctuary and even maybe our place of work. The importance of comfort, wellness, and sustainability are at play, but so is a desire to introduce luxurious statement pieces and layer our interiors with furniture, accessories, colour and fabric choices that are personal to us and that tell a story.
Not Just One Colour of the Year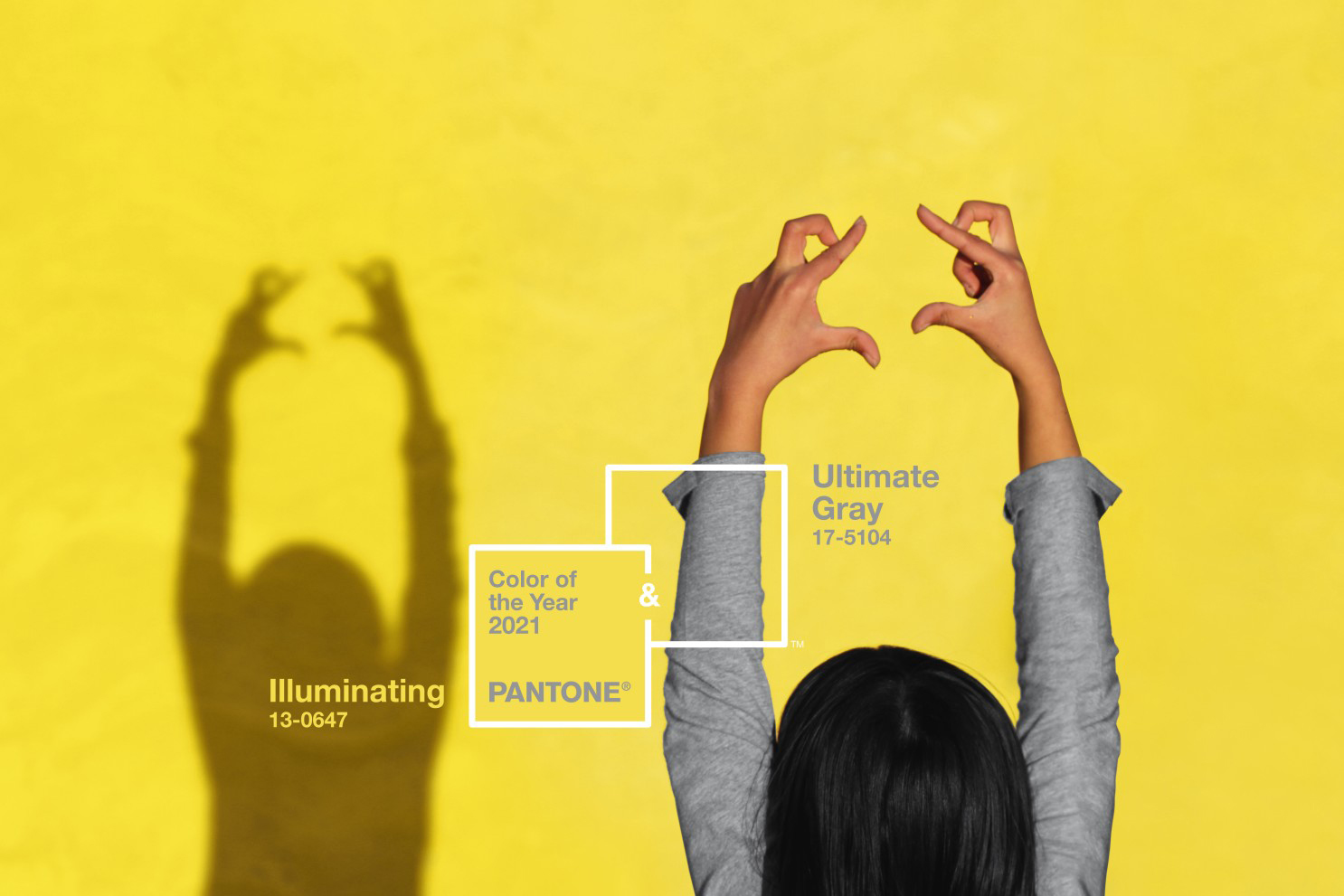 2021 brings the unusual introduction of not just one colour of the year, but a pair of colours to be used together. Illuminating is a vibrant yellow, and in contrast Ultimate Grey is a pale gray. The selection of two independent colors highlight how different elements come together to express a message of strength and hopefulness that is both enduring and uplifting, conveying the idea that it's not about one color or one person, it's about more than one,' says Leatrice Eiseman, Executive Director of the Pantone Color Institute. A nod to the hope we have for brighter days ahead.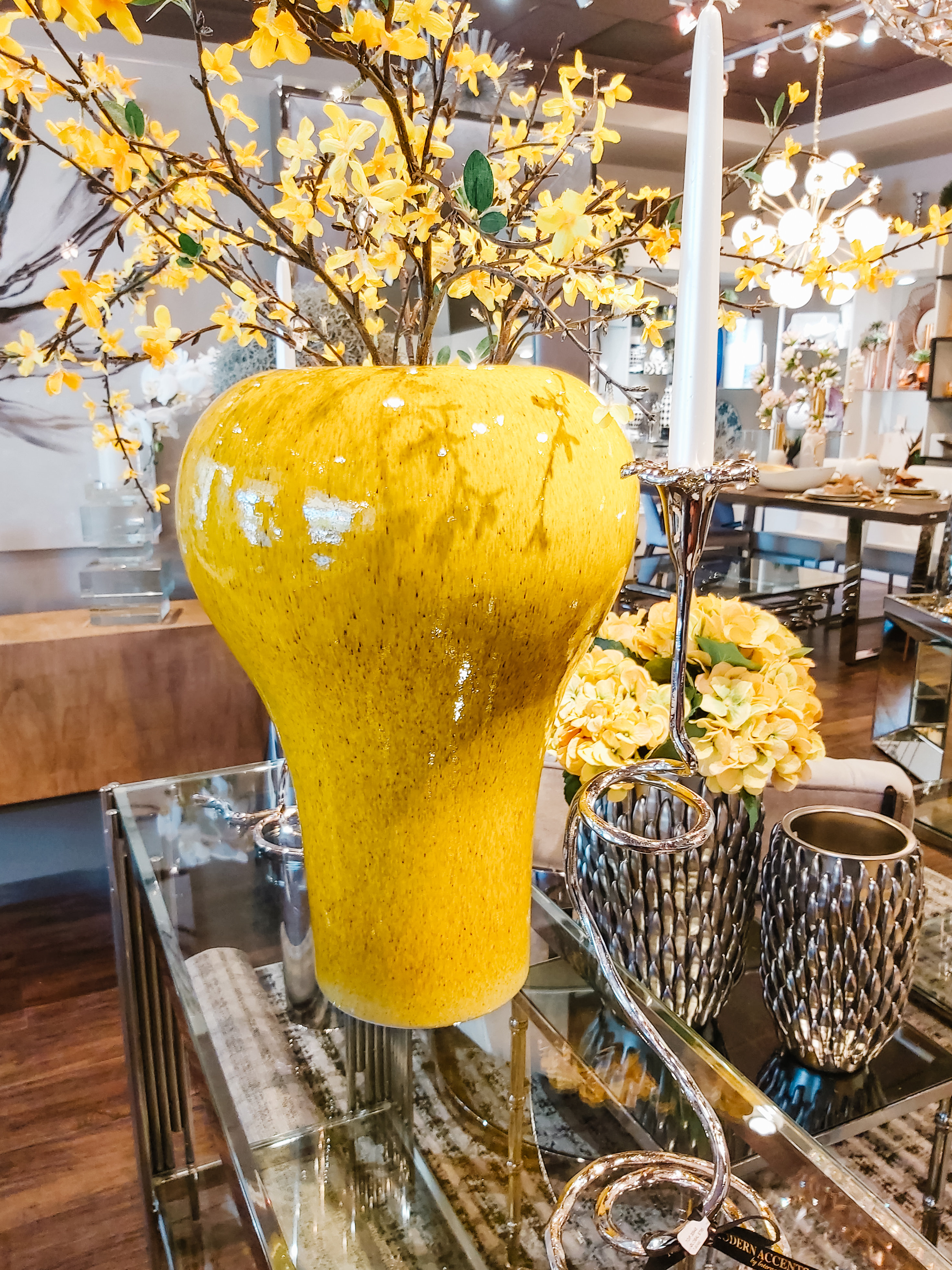 Beyond the pantone colours of the year there are some other exciting colours to warm up to in 2021. Look for earthy comforting shades like golds, burnt oranges, peacock blues and green.  These colours will warm up your space during the winter months but also translate well into your spring and summer too. Mixing gold metals with natural warm wood tones is another amazing way to add richness and a welcoming feeling to your interiors.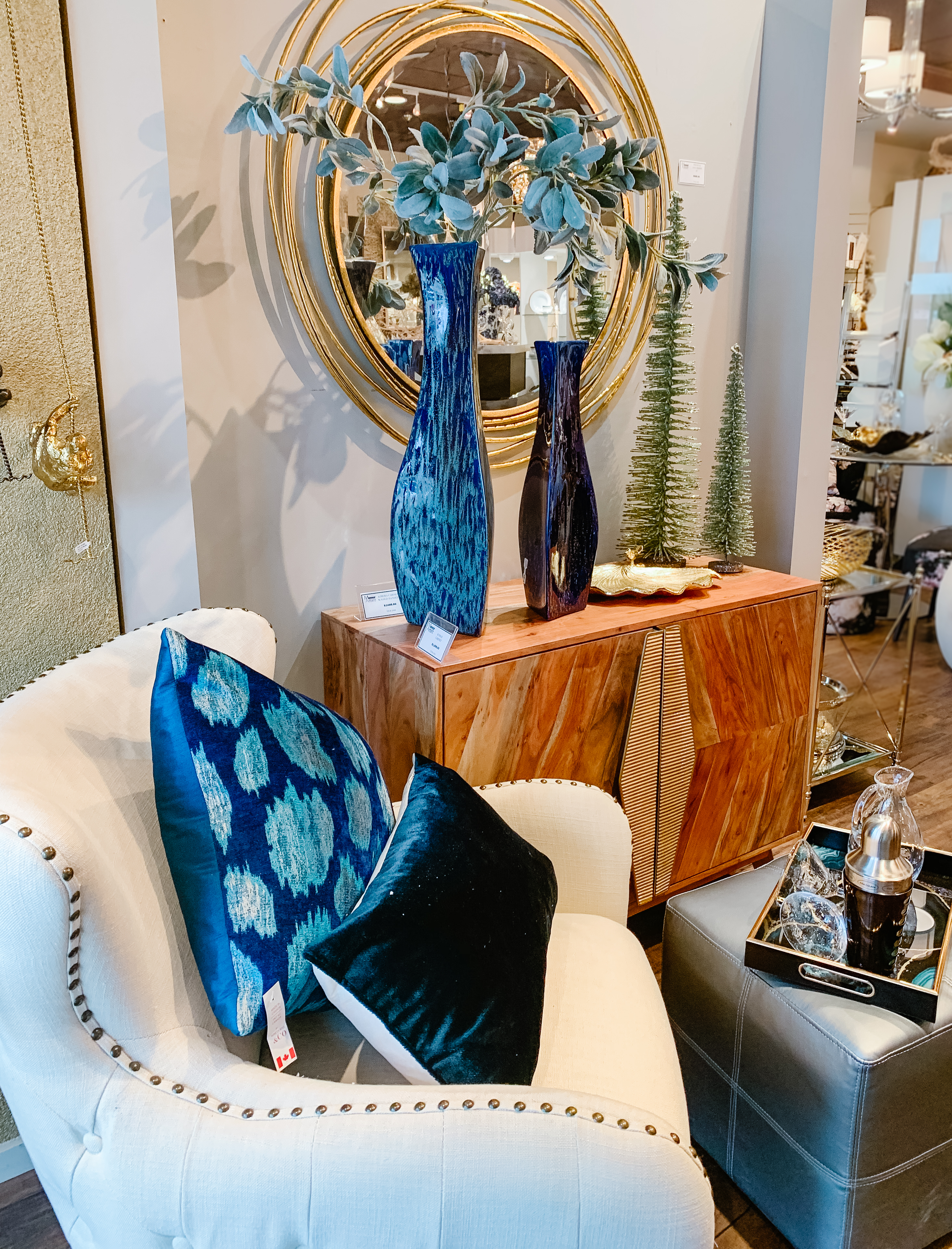 Comfortable 
Opulence
Bring both comfort and opulence with a variety of fabric and texture combinations. Getting comfortable in your space is the name of the game this year, but make sure you love it too. You don't want your space to just be ho hum. It should excite you like escaping to a glamourous boutique hotel. Adding a little drama through luxurious soft fabrics like velvet, and with patterns that add texture and interest, will be a great starting point to elevate your living areas.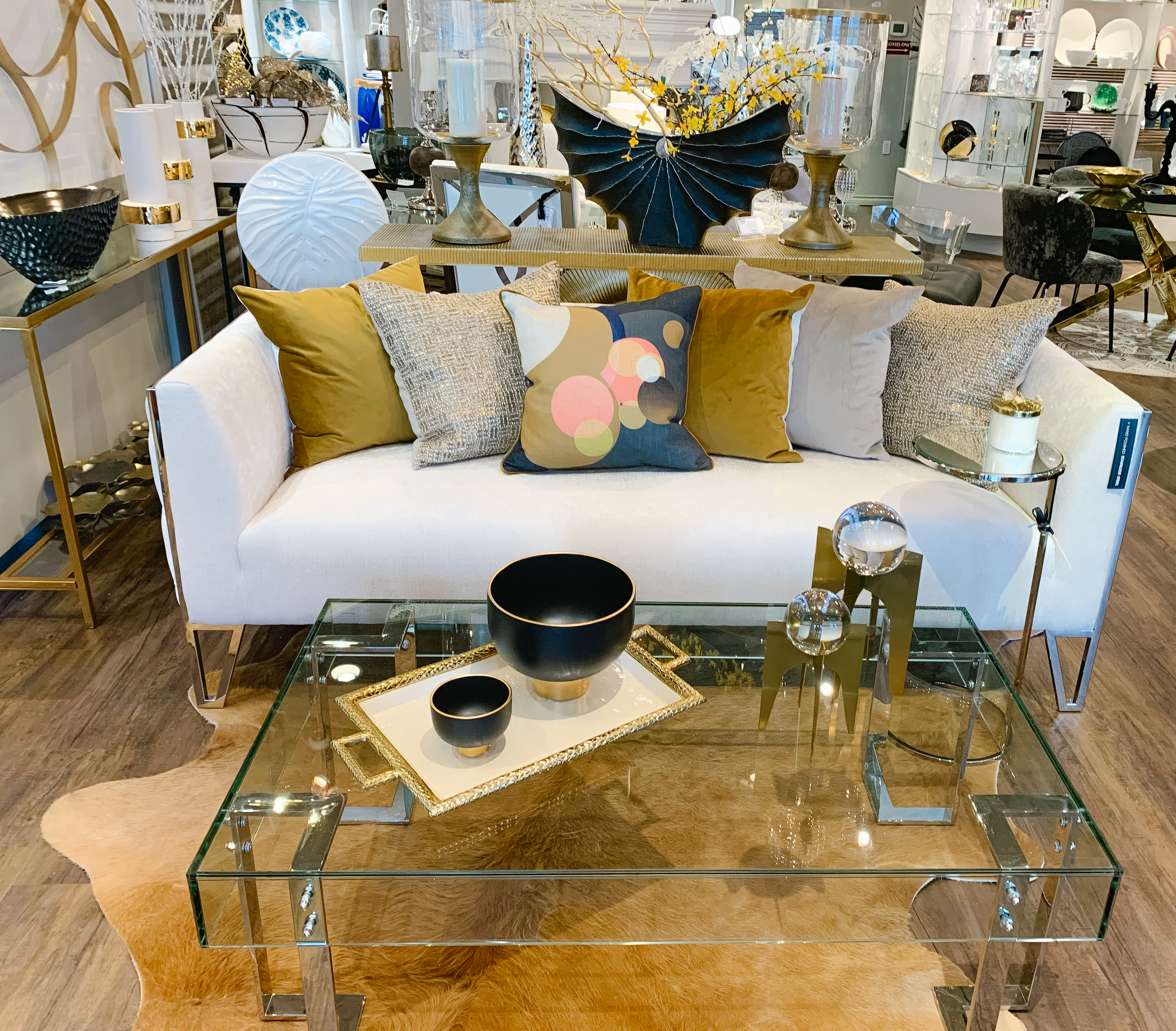 The trending idea of what some designers refer to as grandmillenial style or granny-chic design, is a culmination of  that craving we have to hang onto the nostalgic styles of the past that make us feel at home and comfortable like we felt "at grandma's house", but also combining them with more modern, fashion forward, and luxe pieces. Floral patterns are popular, but it isn't your grandmother's flowery couch, it is a more modern ottoman and accent chair set in black velvet with modern lines and styling, for example.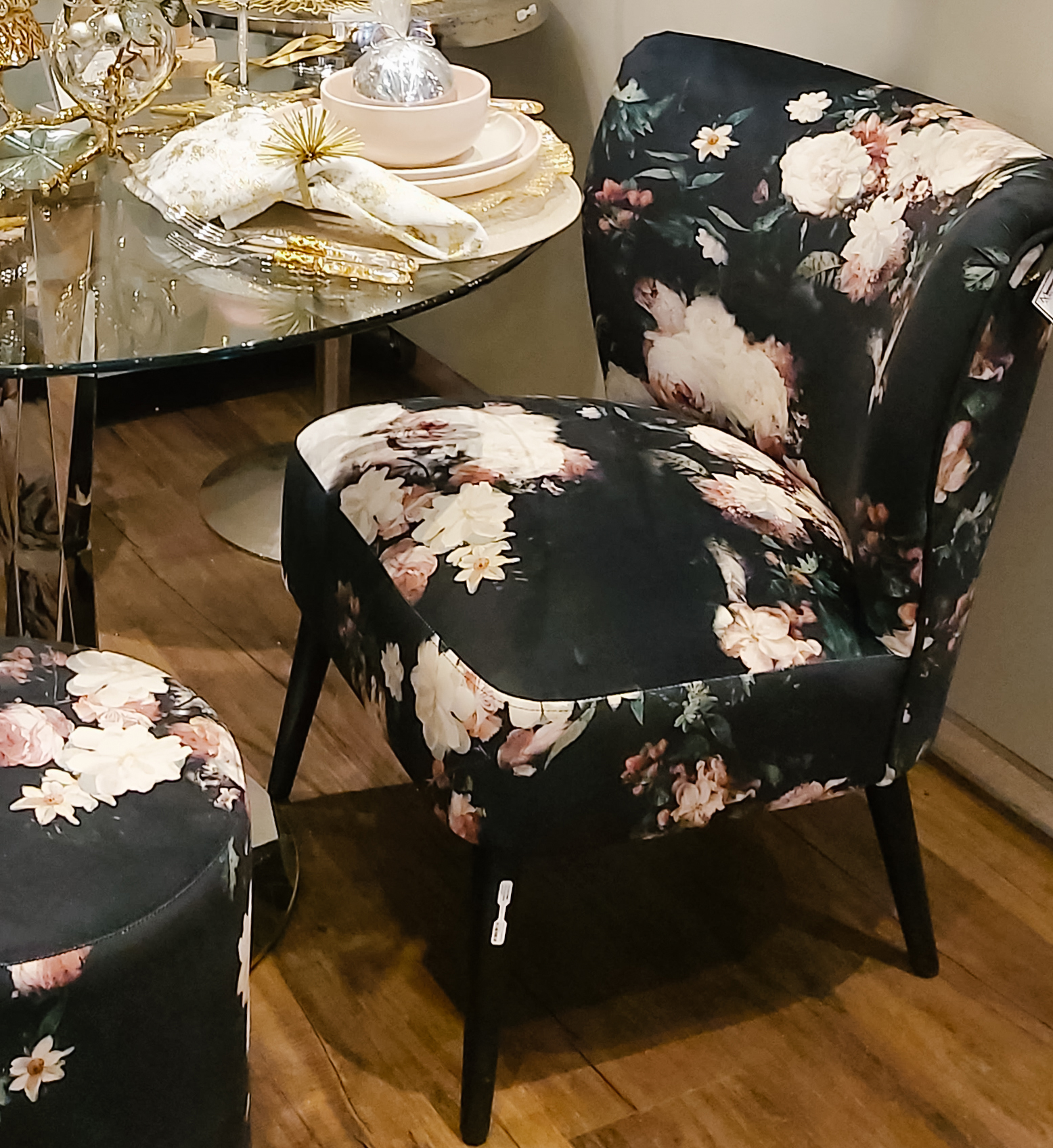 There are really no hard and fast rules when it comes styling your home. Select the accents that speak to you and make you feel good. Combine more traditional pieces with modern industrial ones. Pieces that reveal something about how they were created and tell a story are also amazing additions to the personalized interiors you are creating. Love your home and be thoughtful in your choices!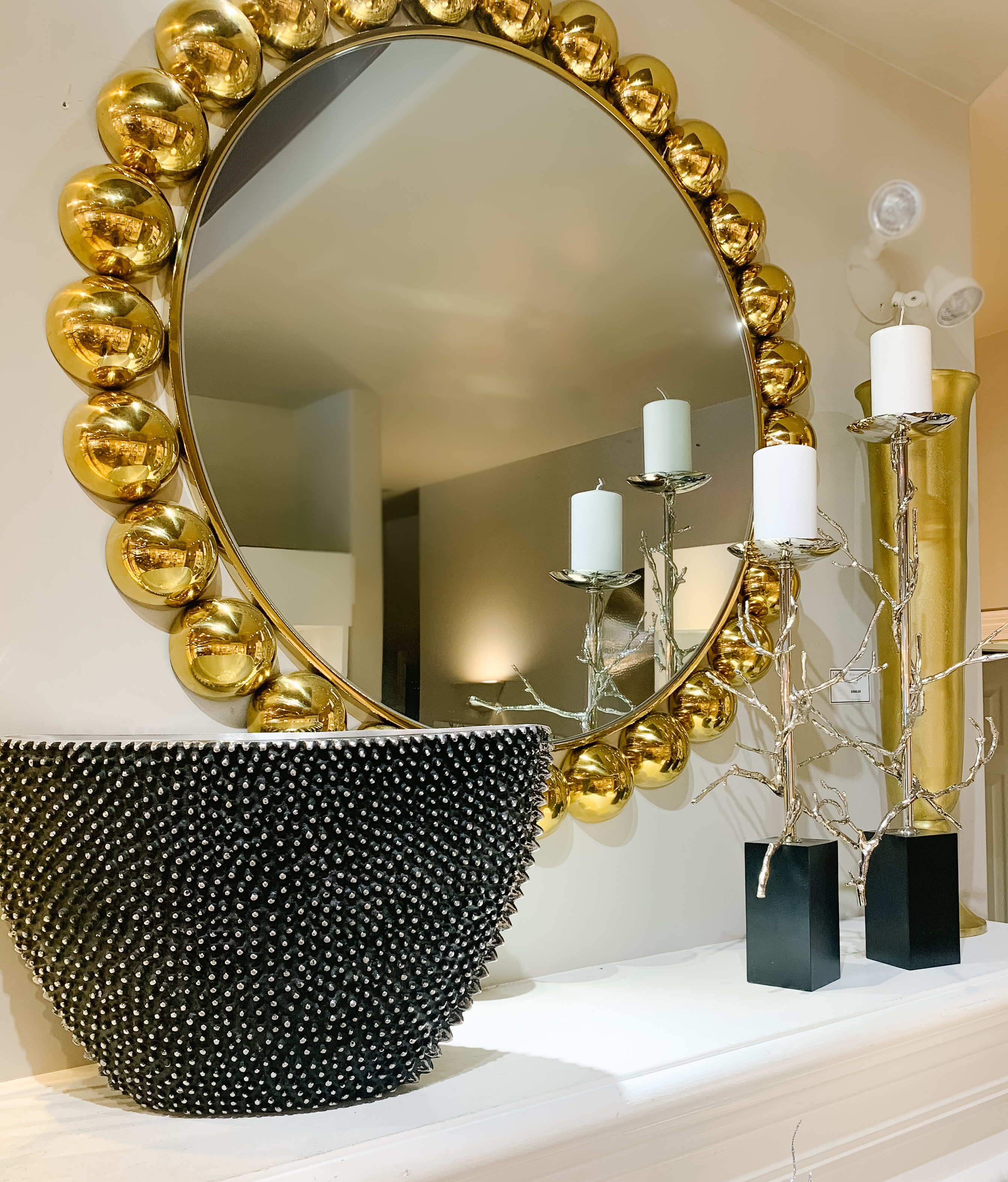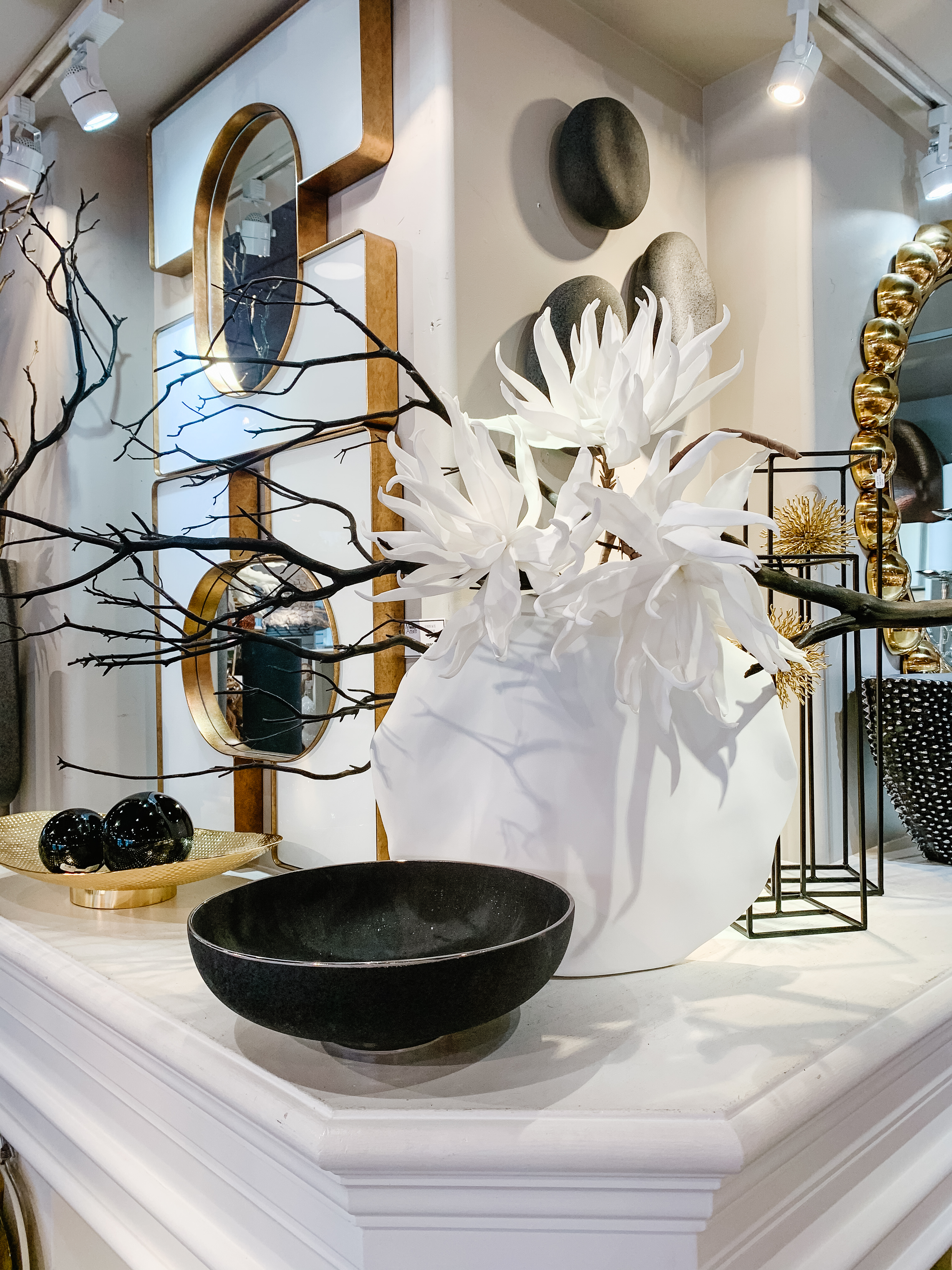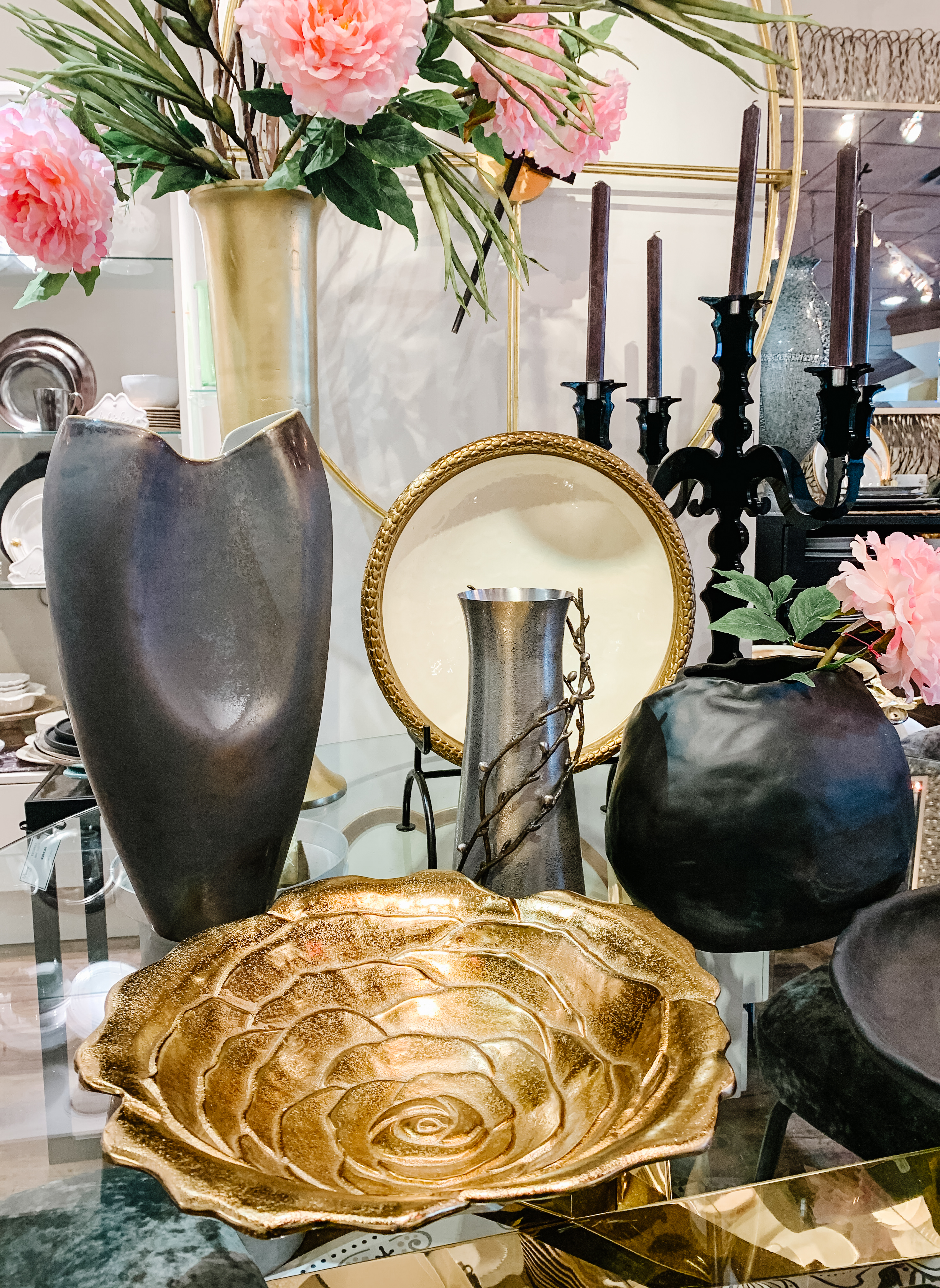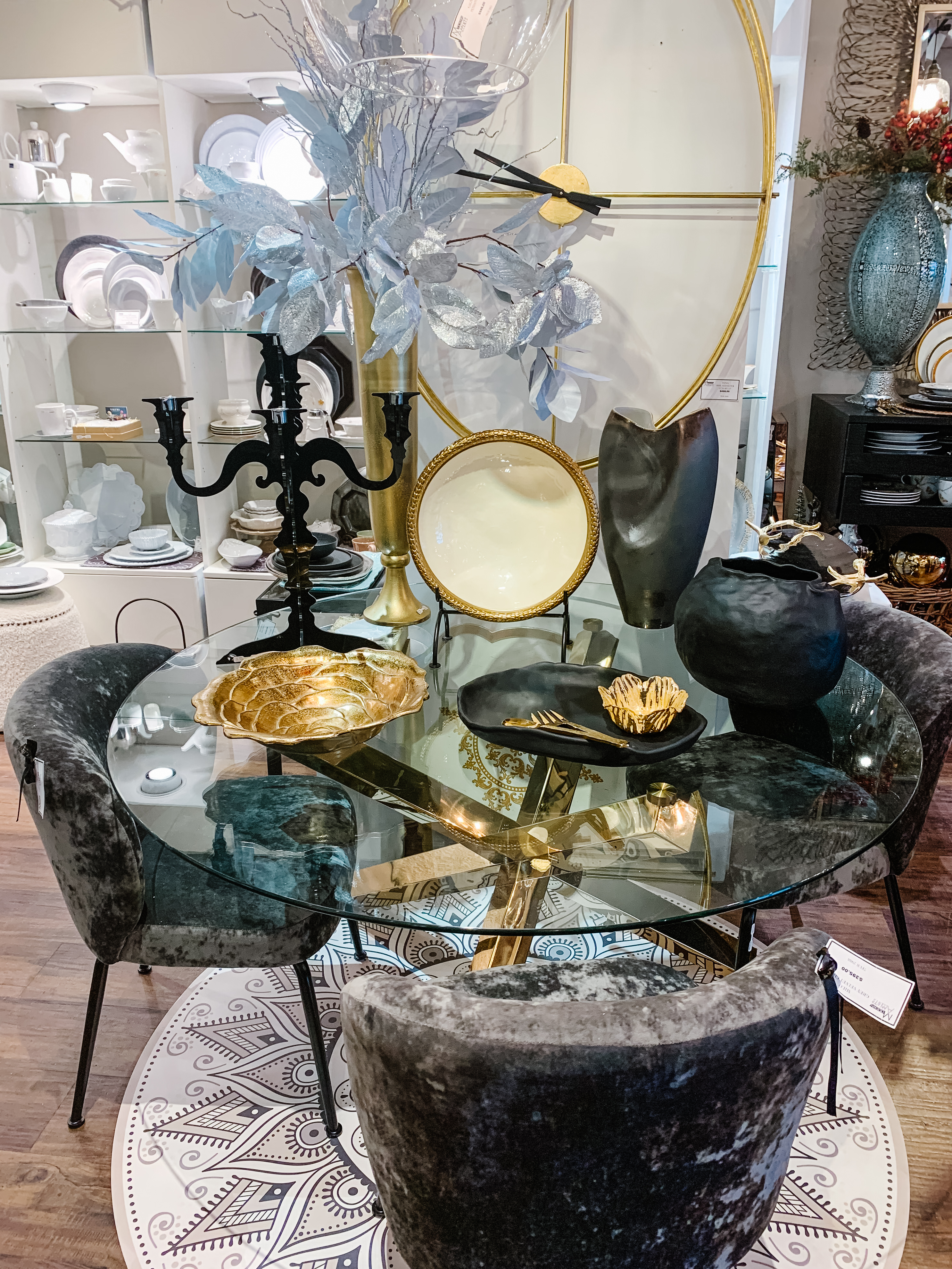 Escape
We mentioned an escape to a boutique hotel, but now lets face it I think many of us are longing for a tropical getaway right about now. Influenced by that common need for somewhere to recharge without the ability to go far from home it makes sense that styling a relaxing oasis and introducing pieces that evoke that tropical feeling are trending. Think tropical leaf motifs and bright colour or even accents that have texture, and suggest global influence from distant shores.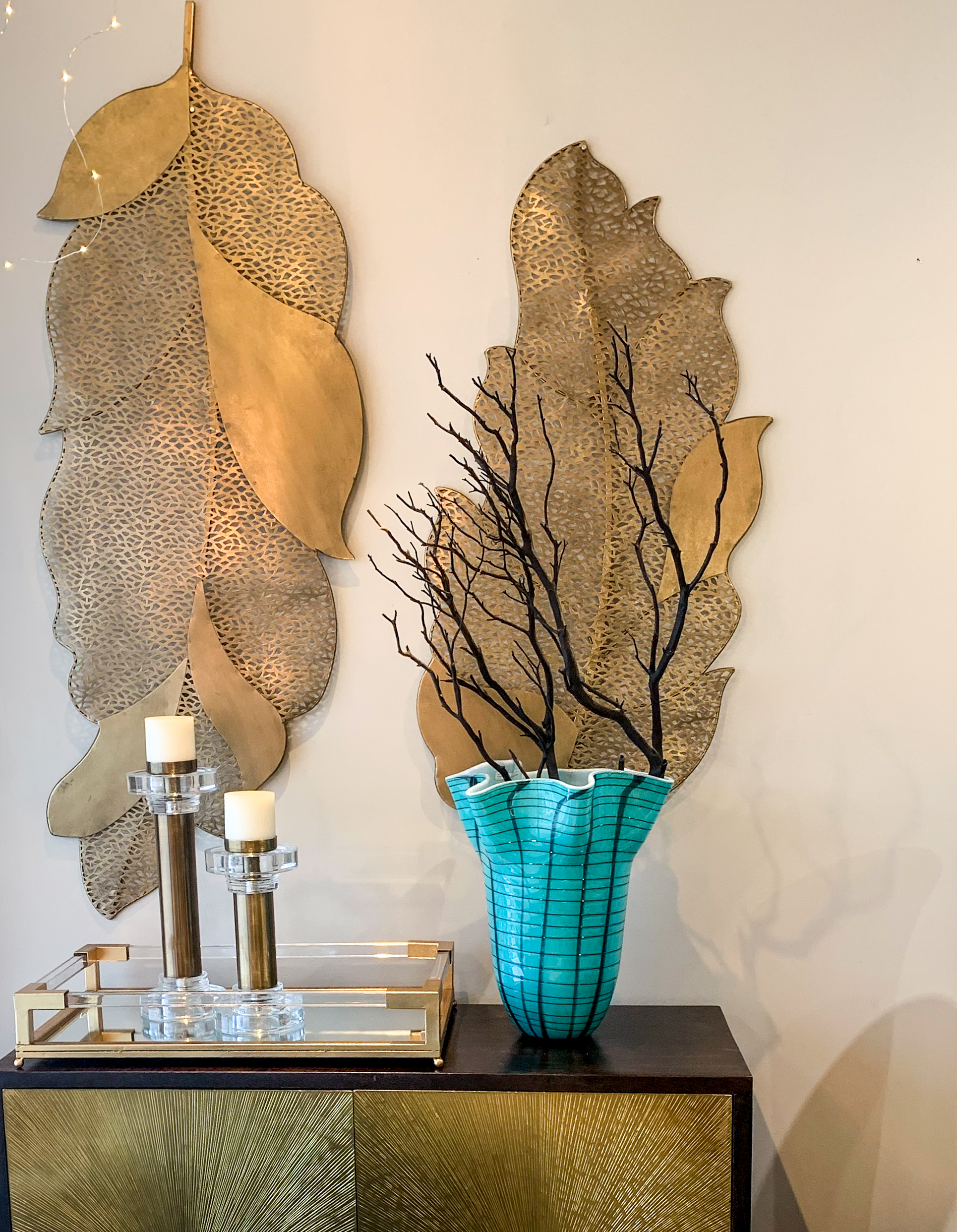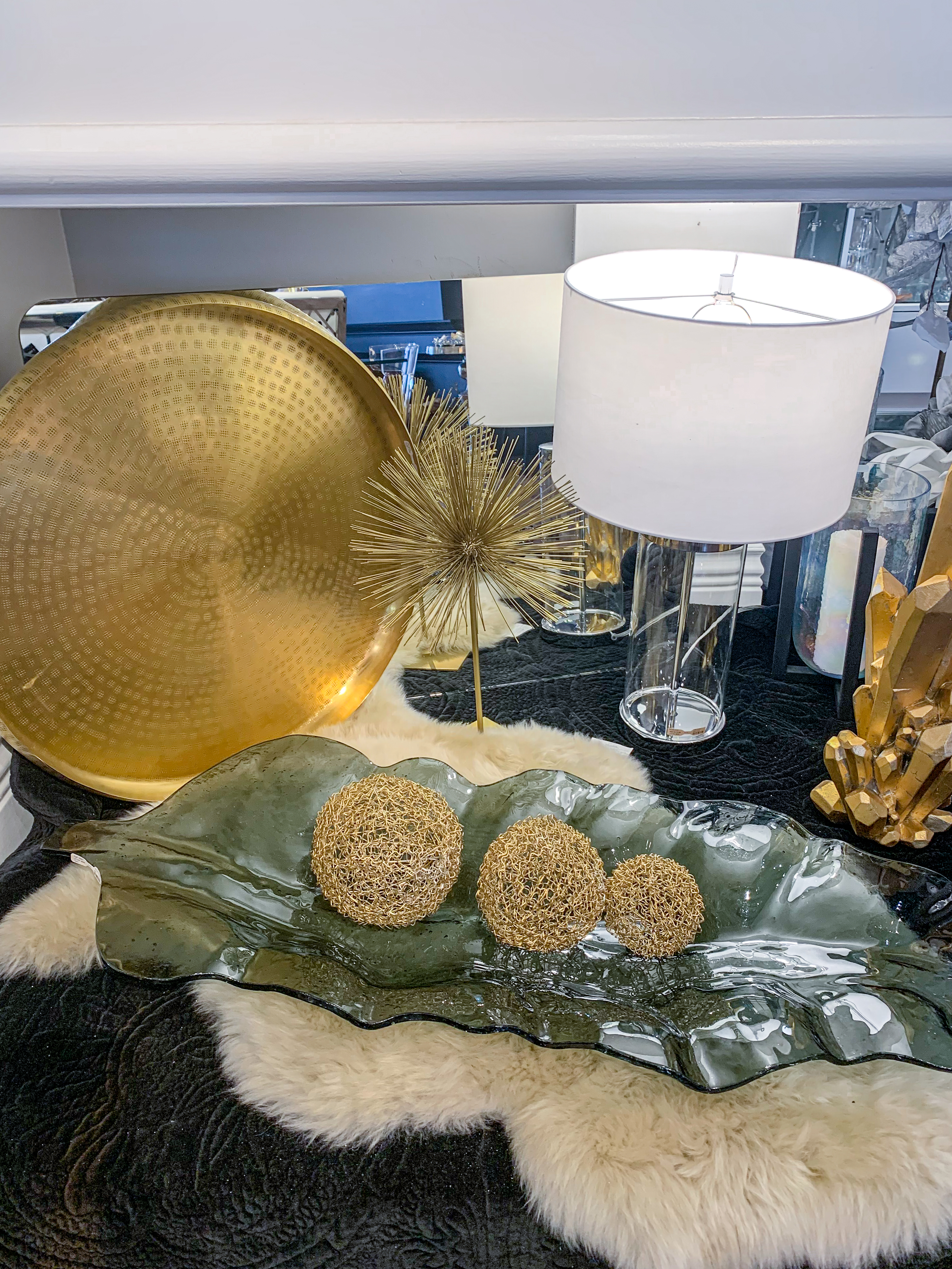 We are excited to see what you create in your interiors in 2021 and we are here for you during the journey. Whether you are starting from scratch or building upon the pieces you have already there are some amazing options to take your interiors to the next level at Modern Accents and we are looking forward to what is to come.