Spread a Little Love
Who doesn't love a little love! February is the month to spread a little extra and I think we all could use some to get us through the remainder of the winter. So cozy in at home and celebrate love and Valentine's Day with the one you love, the others you love and don't forget to shower yourself with some self-love too. We have some fabulous ideas to set a romantic table for two or share the love you have with family at a table set for more. Treat yourself to some new home accents you love or let someone you know you love them with a beautiful gift from Modern Accents.
Love Birds
Reignite some romance this Valentine's Day with an elegant dinner set for two. You'll both be blushing gazing at each other over the beautiful combination of pinks and golds. And what says let's celebrate new beginnings more than spring blossoms and some love birds?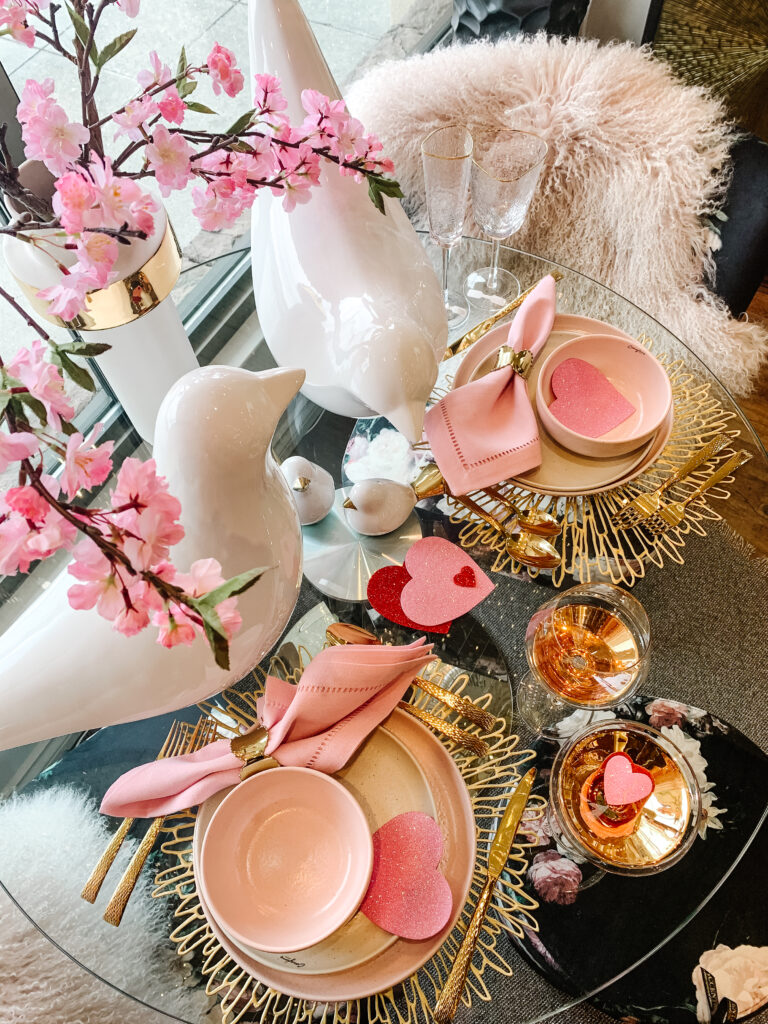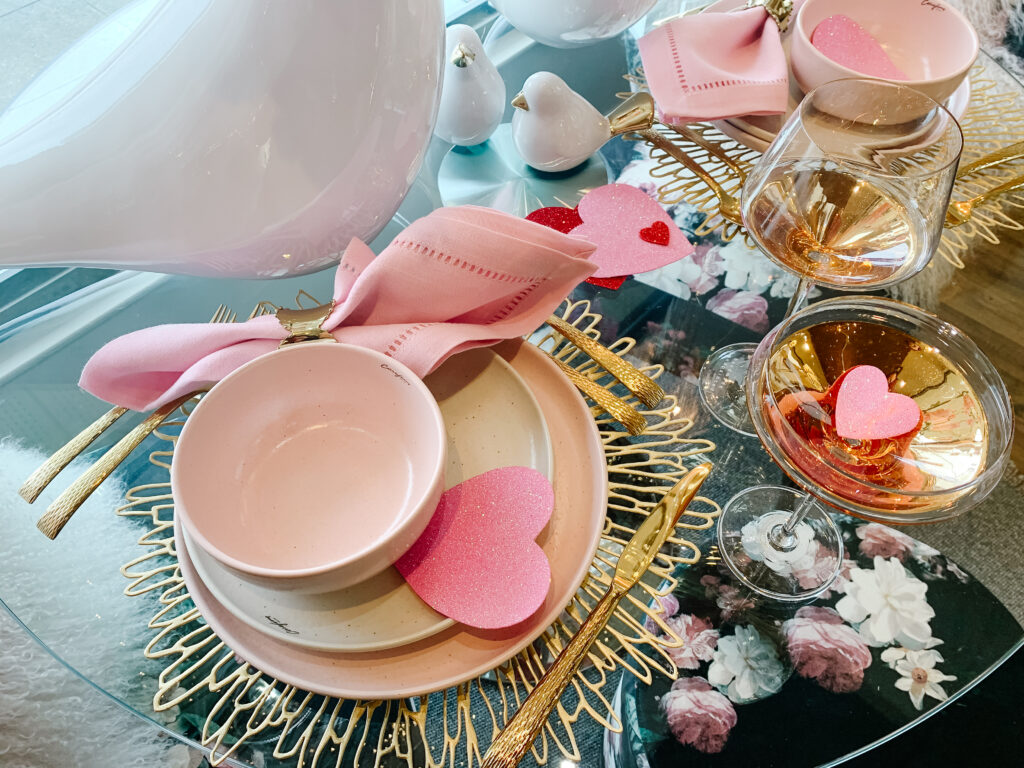 Toast to your enduring love with some of our beautiful glassware. The most difficult part will be choosing which ones. If you aren't a cook or want to take the night off get takeout from your favourite local restaurant and eat it in style!
Family Affair
It might not be possible to escape the kids or other loved ones who live with you so use Valentine's Day as an excuse to gather up your best tableware and some new finishing touches to create a fun evening to celebrate why you all love each other. Maybe share stories about how you first met with your kids over a beautiful spread. Perhaps, even get out your wedding china, if you have any, and pair it with some new dinnerware pieces from Modern Accents. Watch how a stunning vase or modern candlesticks can transform your everyday table into a family affair to be remembered.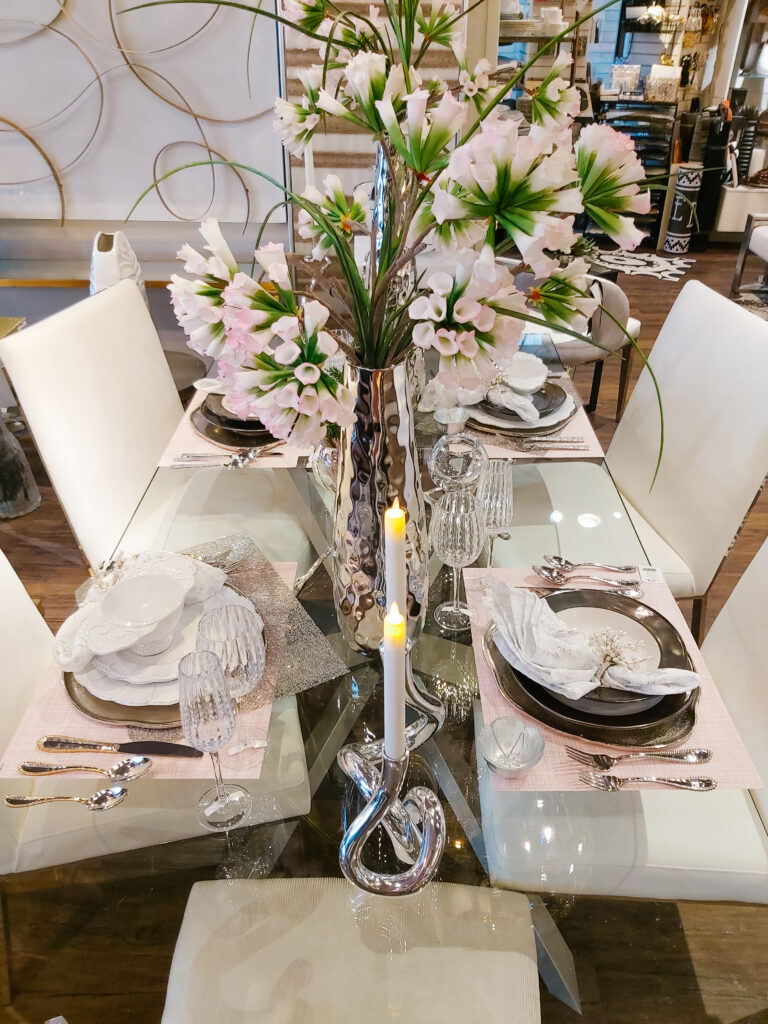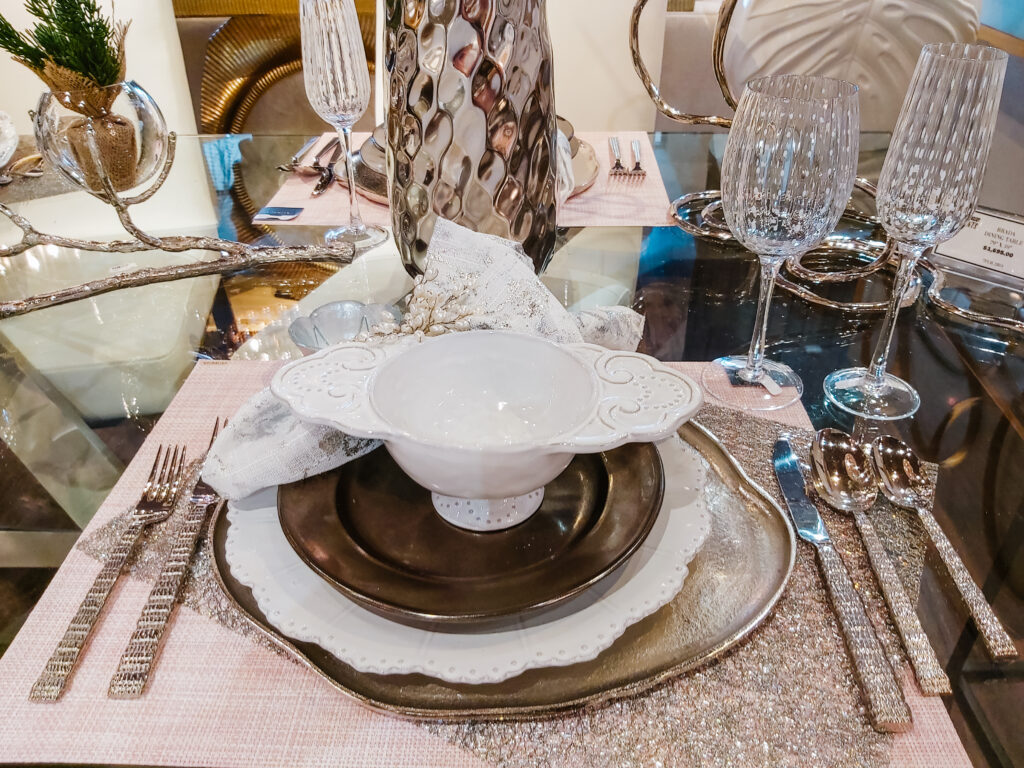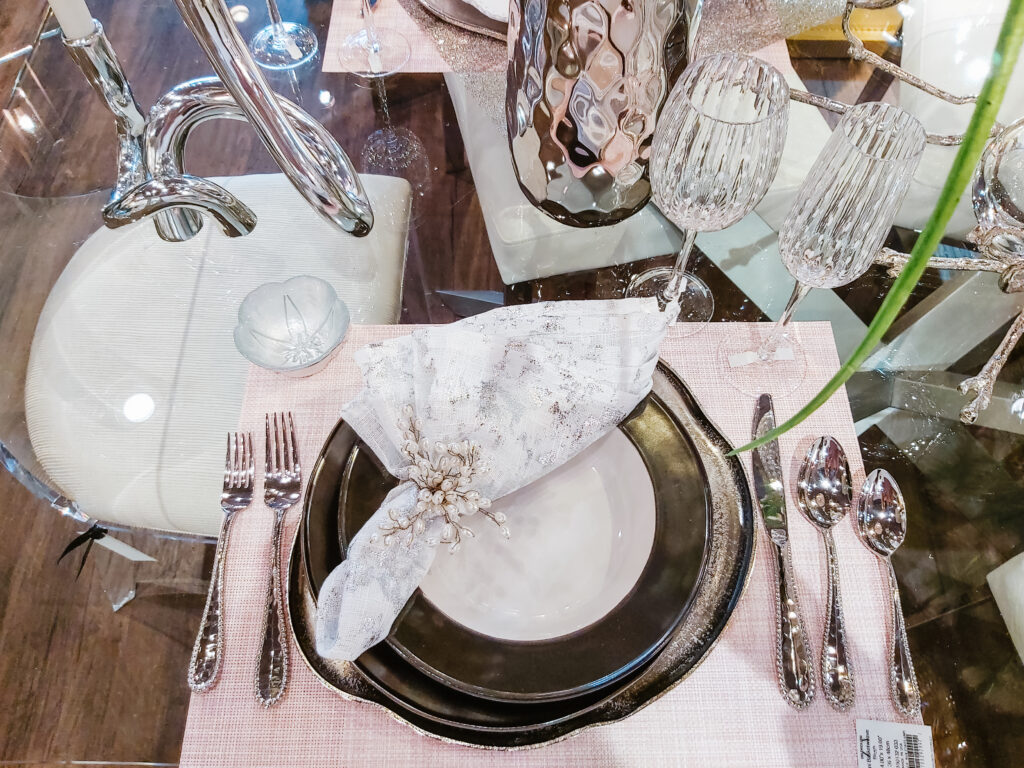 And don't forget the little details like chargers, fabric napkins, beaded napkins, and whimsical polka-dot glasses. Soft pinks brought through placemats and some florals will keep you on the Valentine's theme.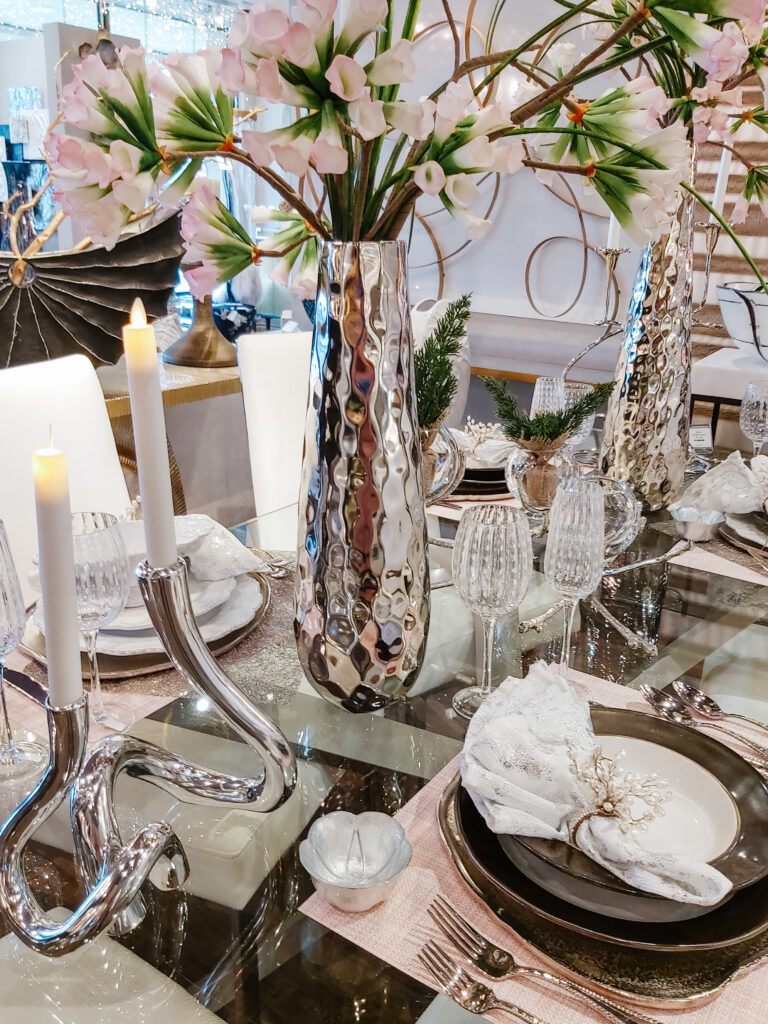 Skip to Delish!
Valentine's Day is about the sweet treats isn't it? Why not skip to dessert first. We think these fun new dishes in black and white would be perfect for a fun evening between two loves. Chocolate covered strawberries or fondue come to mind. What makes you say "Delish!" or "Yum!"? What a great way to give some Valentines treats to someone special, dish included!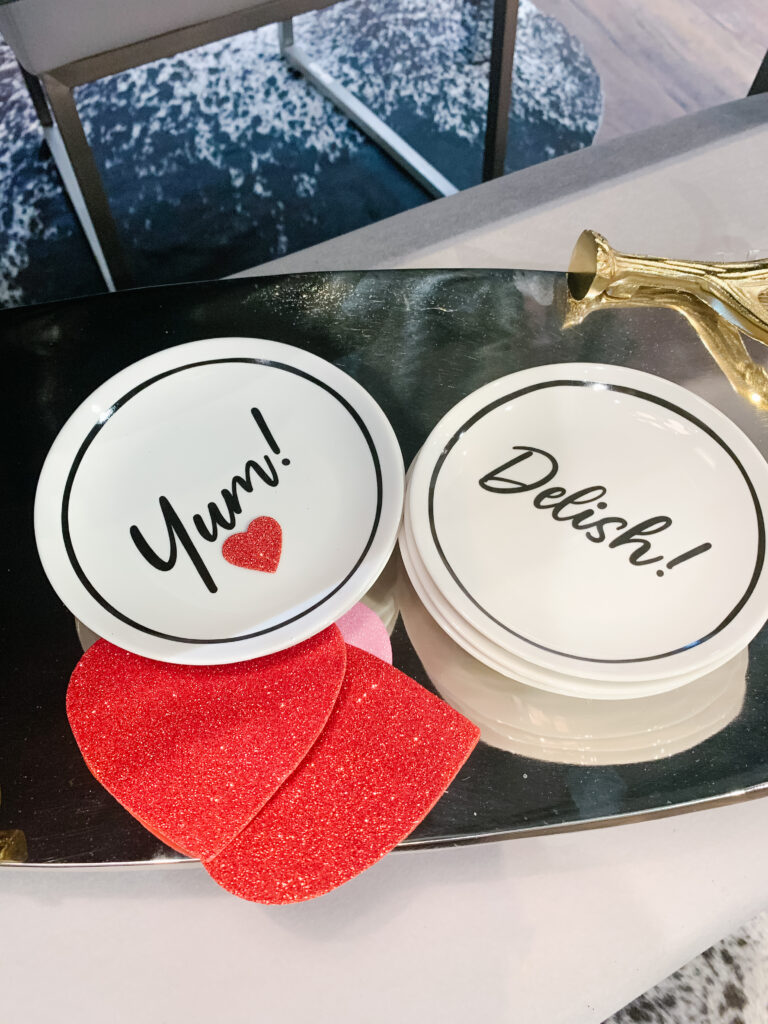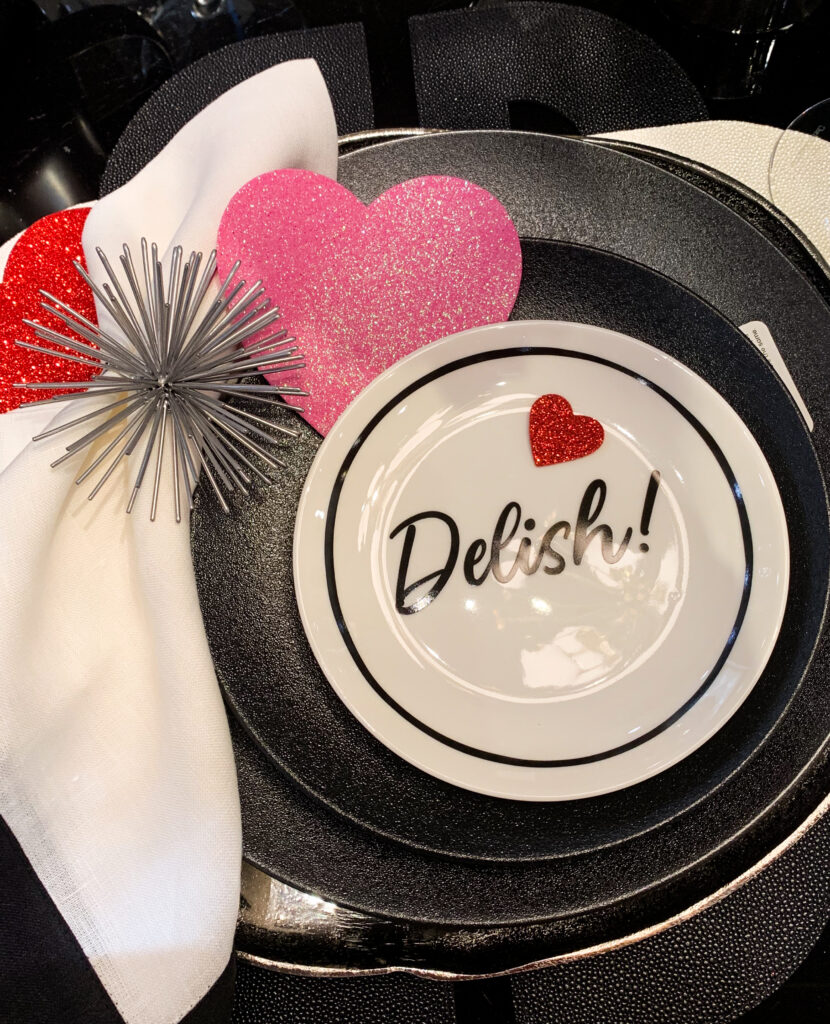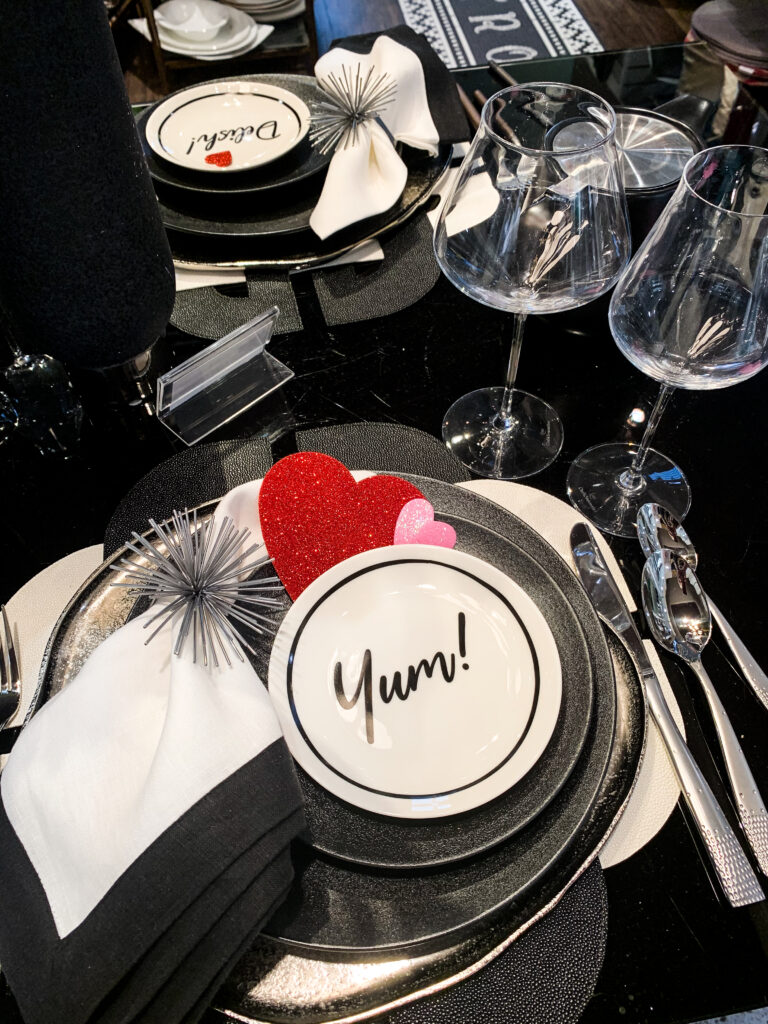 We hope we have inspired you to spread a little love and hey it's a reason mid-winter to update your tabletop décor or send a gift to someone you have been thinking fondly about.