Lovin' These Modern Lines
Modern clean lines and sleek surfaces are the style coming to you in our exciting compilation of new arrivals. Kick off a new month with a whole new contemporary look or mix modern and traditional. There are also some amazing ways to slowly warm up to modern if you aren't quite there yet or ready to go all in. With an amazing array of furnishings, accent pieces and even wall features at Modern Accents, you will have everything you need to get started. In this blog we will share some ways to embrace modern style and you will be lovin' these modern lines in your interiors.
Clean Lines
To achieve that quintessential pristine feel of a modern room embrace clean lines. Gravitate towards accent and coffee tables that have smooth crisp edges.  This new glass coffee table below encompasses all things modern with its clean lines, shiny surfaces and intriguing angular chrome legs. We've warmed up the look with the contrasting softness of velvet and other fabrics. Even in your choice of sofa you should consider shape as well. Choose something with a more rectangular shape and that has a strong streamlined silhouette.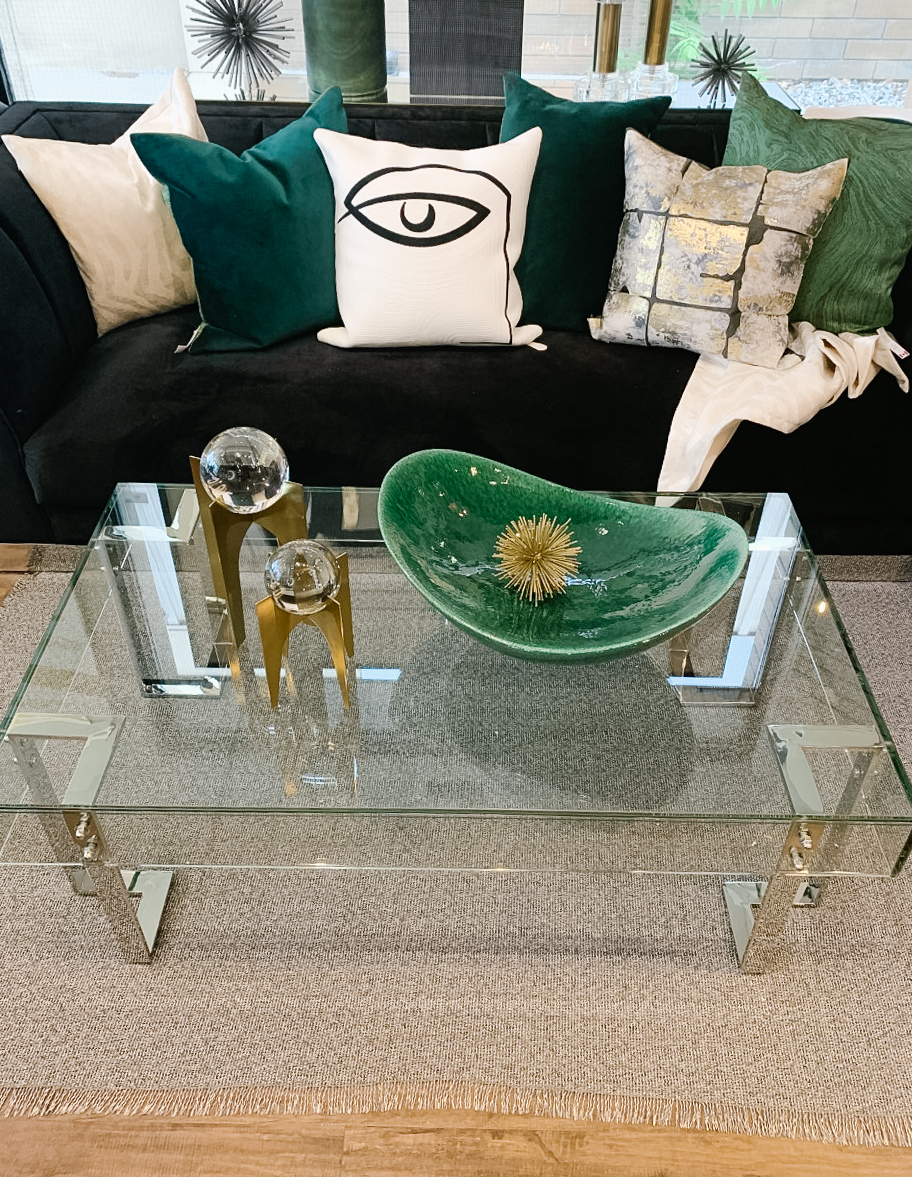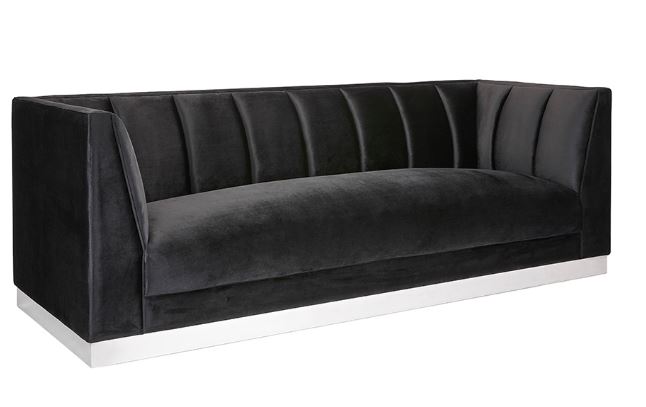 Go for High-Contrast
Playing up contrasts is a sure way to give your space a modern look. Using a black-and-white palette will emphasize those modern lines we talked about earlier. This will also give you a neutral background to add punches of modern colour if you like, similar to how we have above with the hues of green. Contrast can also come in mixing warm and cool elements. It is no longer faux pas to mix silver and gold and you know we love to play with opposites like texture and pattern. When you combine sleek surfaces with soft velvet or patterned textiles or even a rug, for example, you will also find that your modern room will also remain inviting and comfortable too.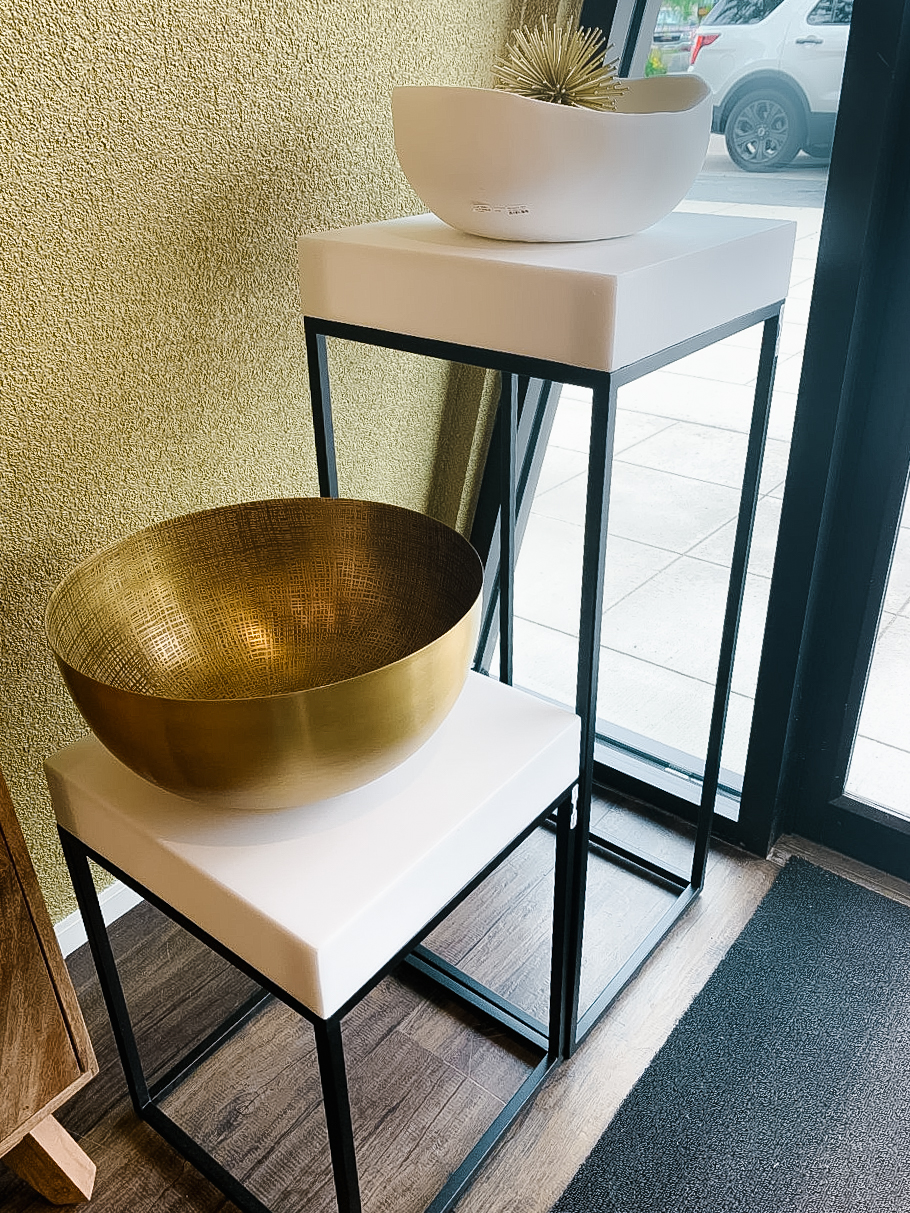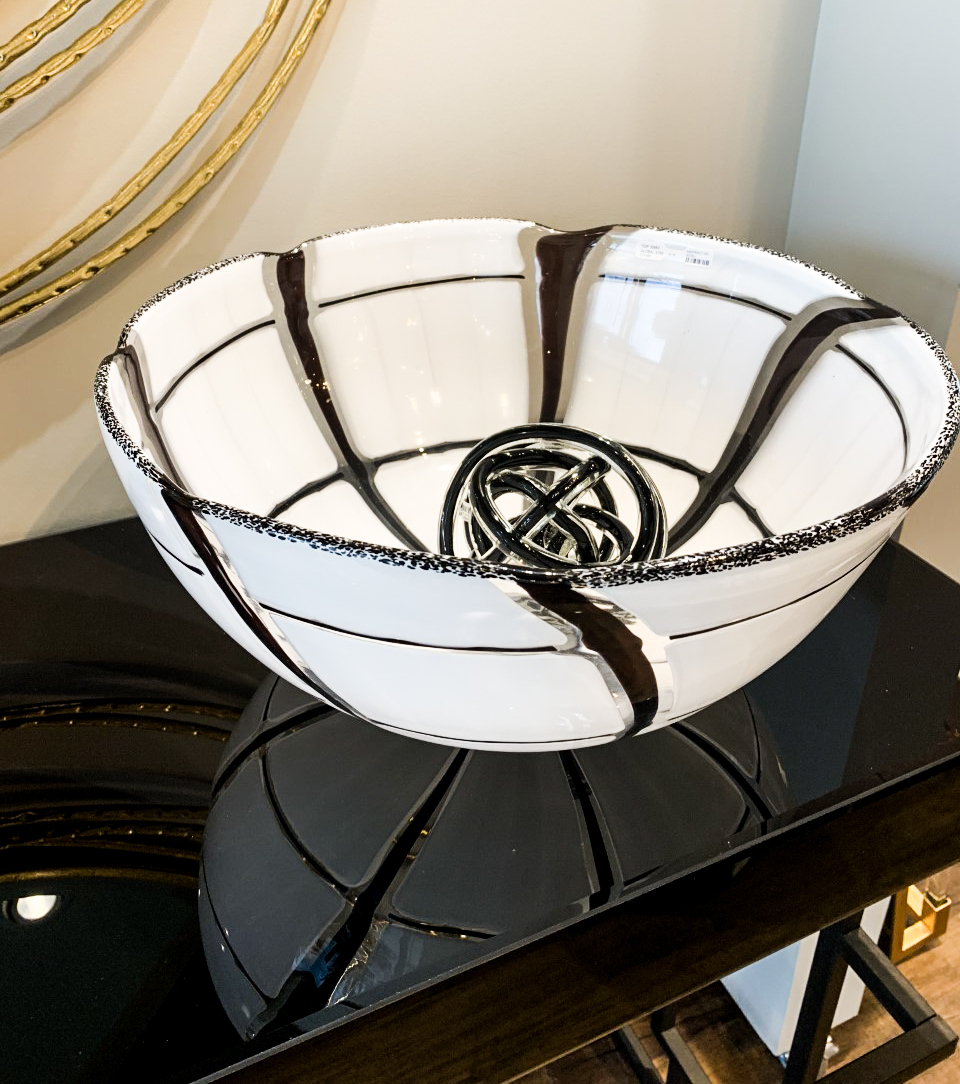 Abstract and Geometric Accents
Sometimes starting with some amazing abstract art or accents is the best way to modernize a room. This might be the easiest way to change things up in your space even if you don't already have modern furnishings. We are in awe of these amazing mirrored wall mirrors. What a great way to kick start that modern refresh. You have abstract accents covered as well as polished surfaces and even clean lines. This isn't the mirrored wall of yesteryear. This will bring light into your space and bring creative style.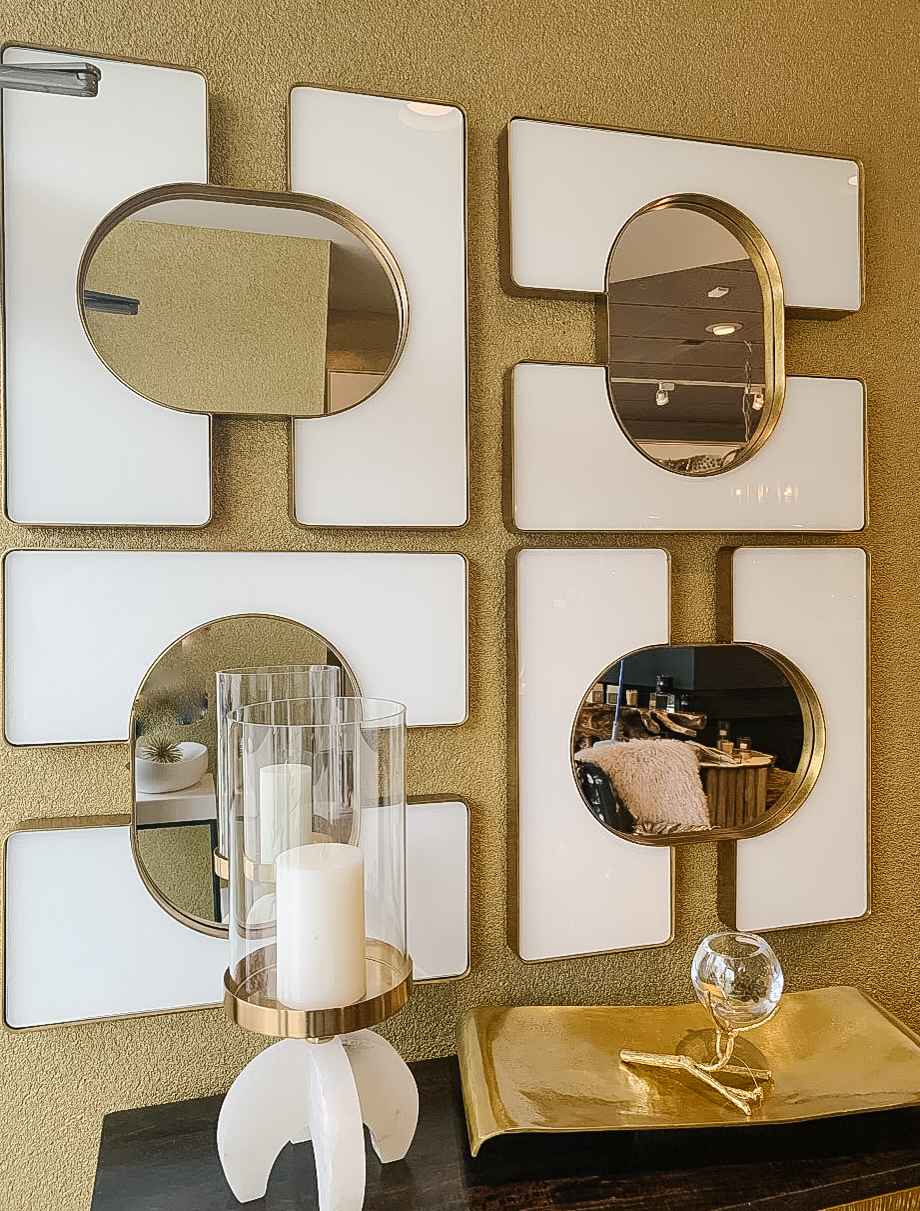 This new piece below captures a modern feel with its geometric wood inlays and metallic accents. We also love how it pays homage to mid-century design.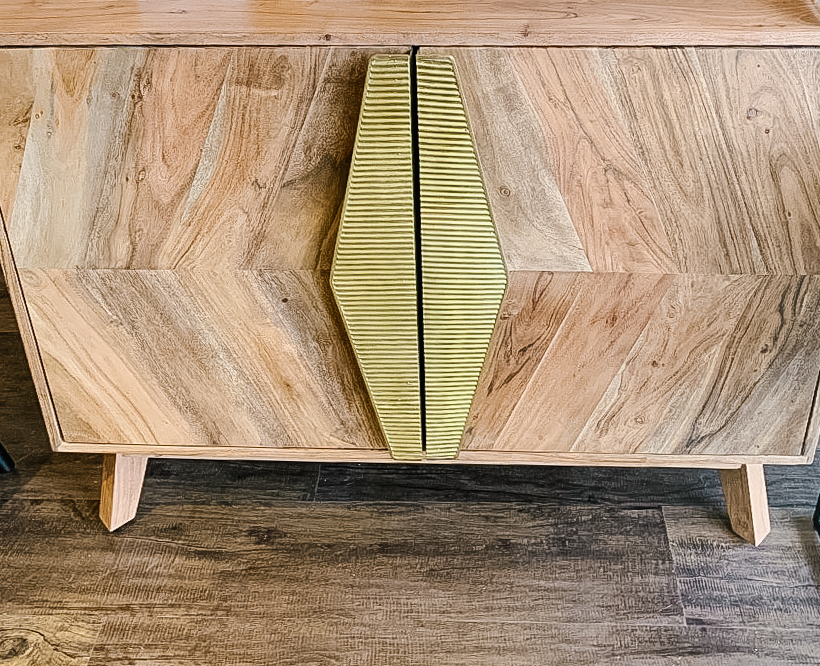 When you first think of glass candleholders, modern doesn't always come to mind, but we think this version is an exception with its geometric shape, chiseled edges and of course its strong weighted presence.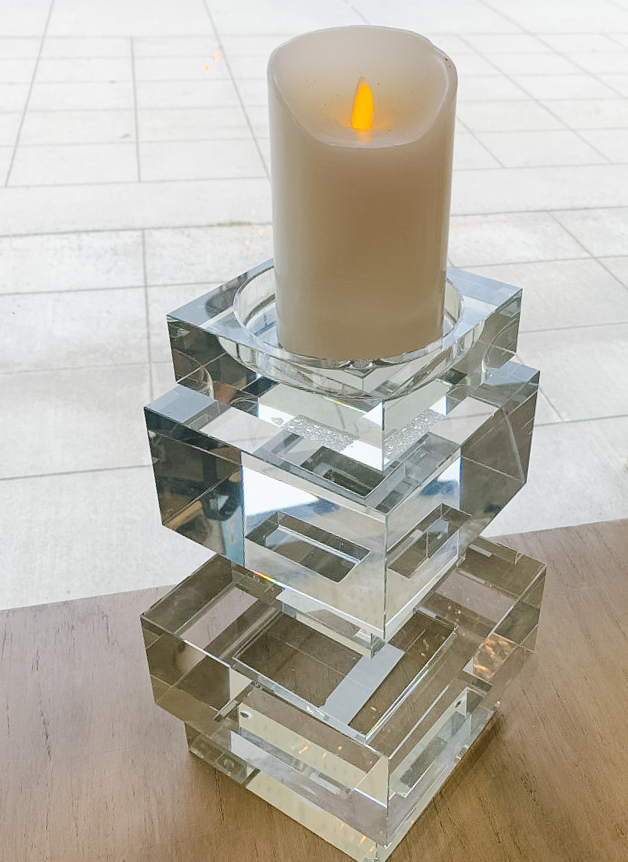 Polished Surfaces
This also leads us to the idea that perfectly polished surfaces are your go to when selecting both modern furnishings and accents. Glass, mirrors, metals and shiny lacquered surfaces are for the win in a modern design. We believe this sleek black console table fits the bill and also will have you celebrating those modern lines and shapes again and don't forget the accents that finish off the look.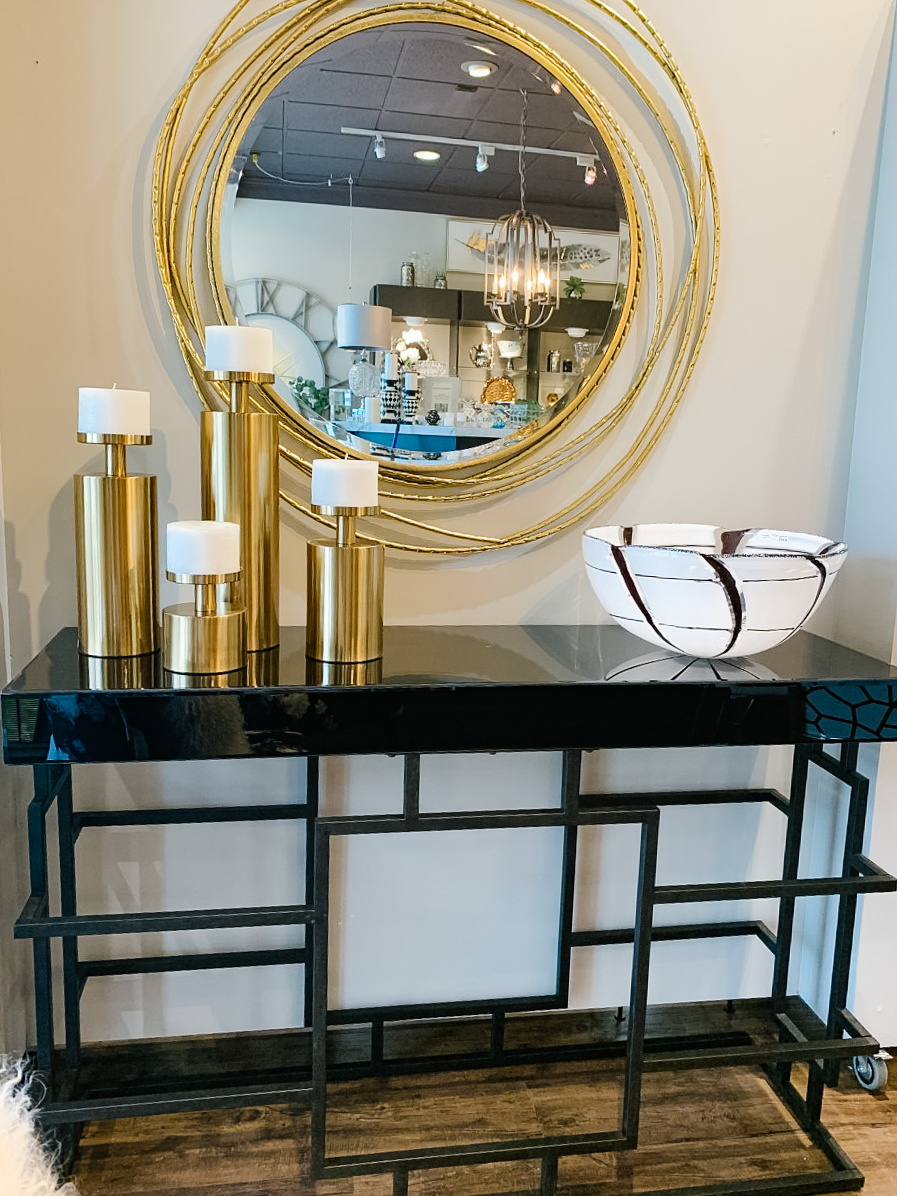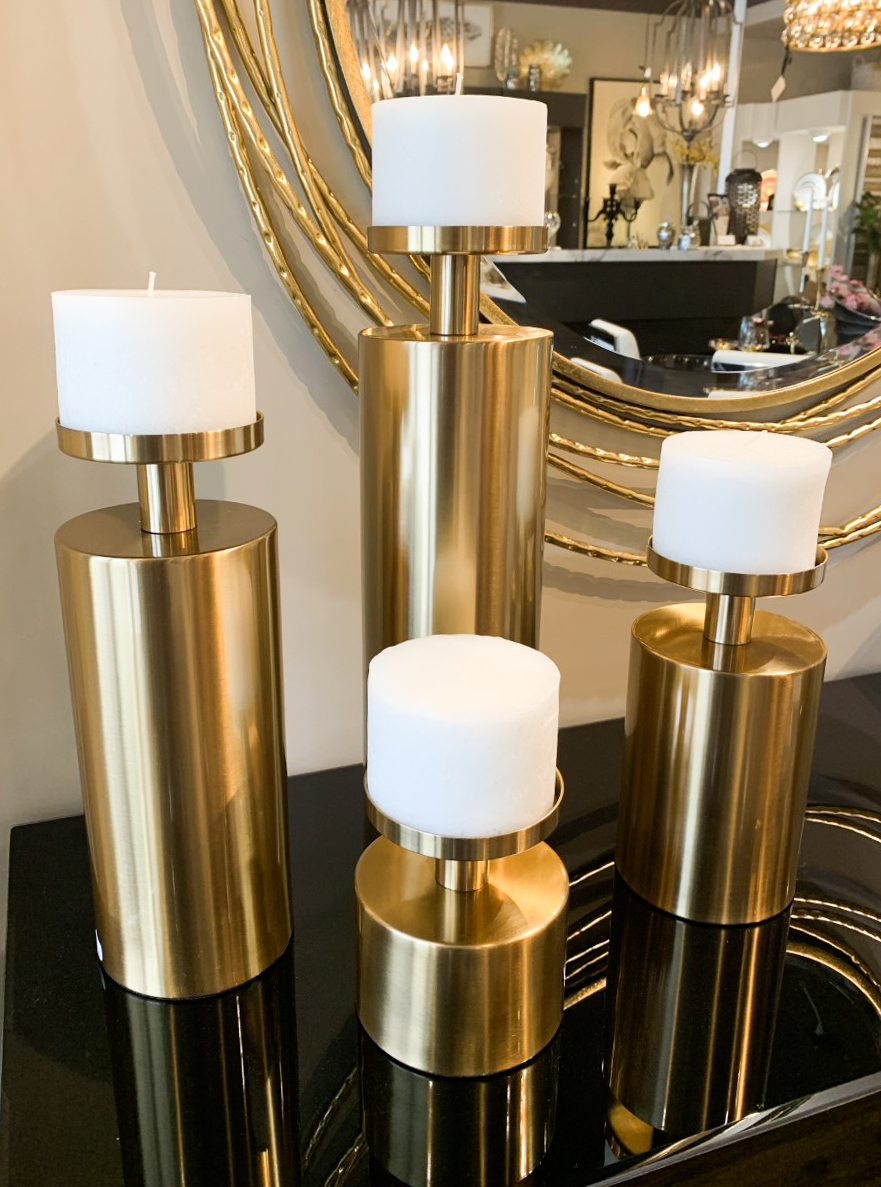 Think Minimal
As you pull all your pieces together for a modern interior the final piece of advice in successfully nailing those super-modern lines is to pair things down and decorate and style to a minimum. Sounds kind of funny to say on a design and decorating blog right? But I guess what we are trying to say is your design strategy should be super calculated where you choose a few key pieces that you want to spotlight. Forgo tables piled with small accents and busy gallery walls. This is, of course, if you are all in on creating a fully modern style. We said it early on, but there are also many ways to mix modern with traditional. That's where our design experts at Modern Accents can help you pull it all together, regardless of the look you are hoping to achieve.