Patio Vibes
It's officially summer and it is time to bring your love of decor outdoors. Create those summertime patio vibes for when you entertain guests and even when you just want a little quiet downtime enjoying your outdoor spaces in solitude with some of these great accents and ideas.
Summertime brings special events and times to get together with friends and family and how do many of us celebrate these long-awaited reunions and occasions? Often it involves sharing a beautiful meal, grazing some favourite appies and/or sharing stories over a cold beverage. Whatever the gathering entails make the spread even more special with some time spent styling your outdoor patio space and tabletops. Be creative with some of our many tabletop accents to create a summer-themed centrepiece. Think fresh greens, succulents in this case, and textures like this very versatile wooden piece. Just imagine all the different ways you could style this. You can go a little more casual when you are outdoors and have some fun with it. And that golden ant…what a conversation starter and a whimsical, unexpected party guest.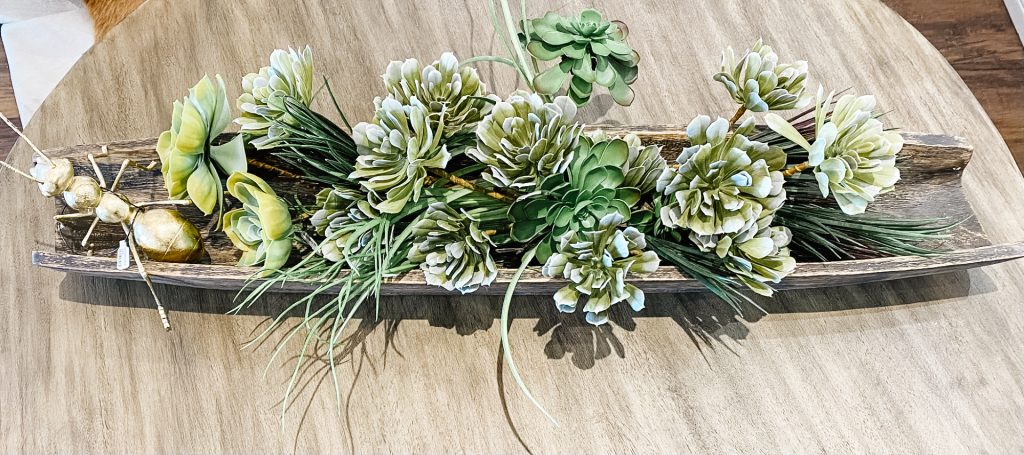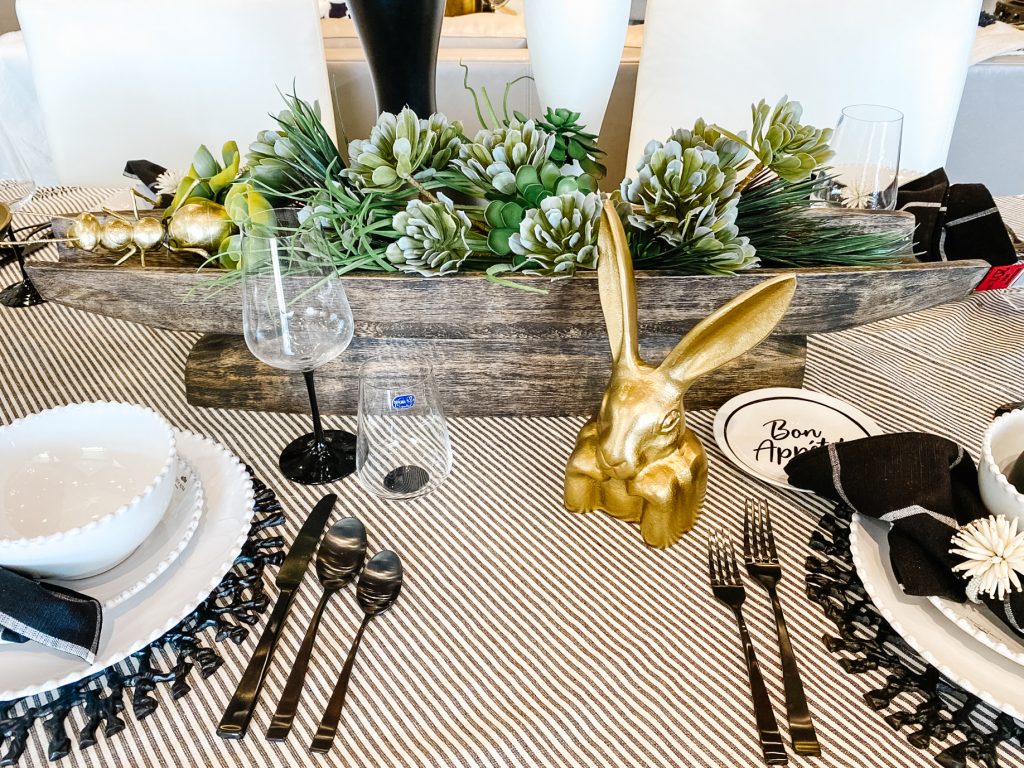 We have plenty of faux florals to choose from and then just as many vases and vessels to arrange them in, including these unique twig orbs that can by styled with florals or even twinkling lights.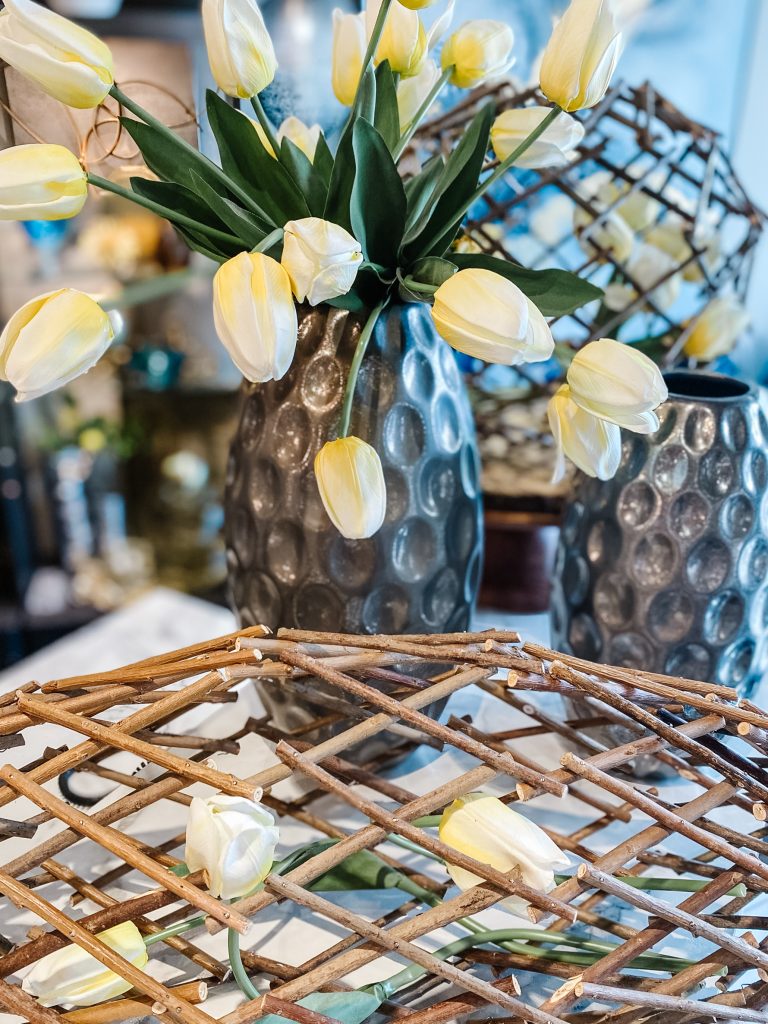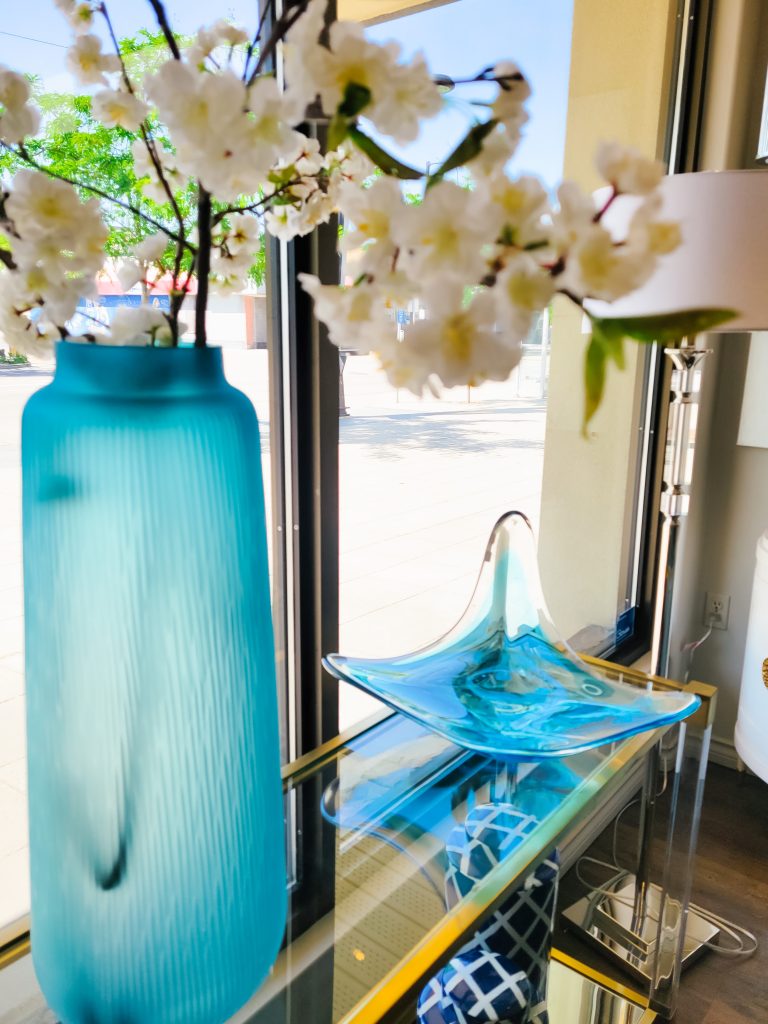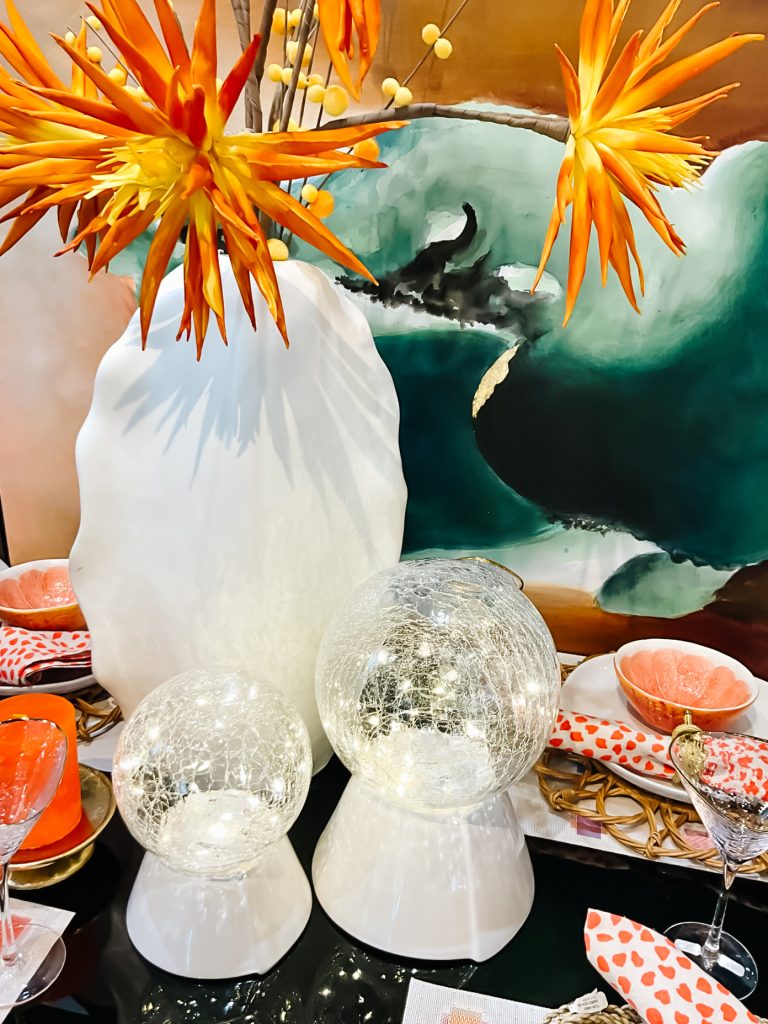 Speaking of twinkling lights, one of our most popular items for the patio are these LED crackle balls. They are just the perfect amount of light to bring ambiance to your outdoor space. Arrange them on side tables, on a bar area or group several of them in the different sizes as a centrepiece.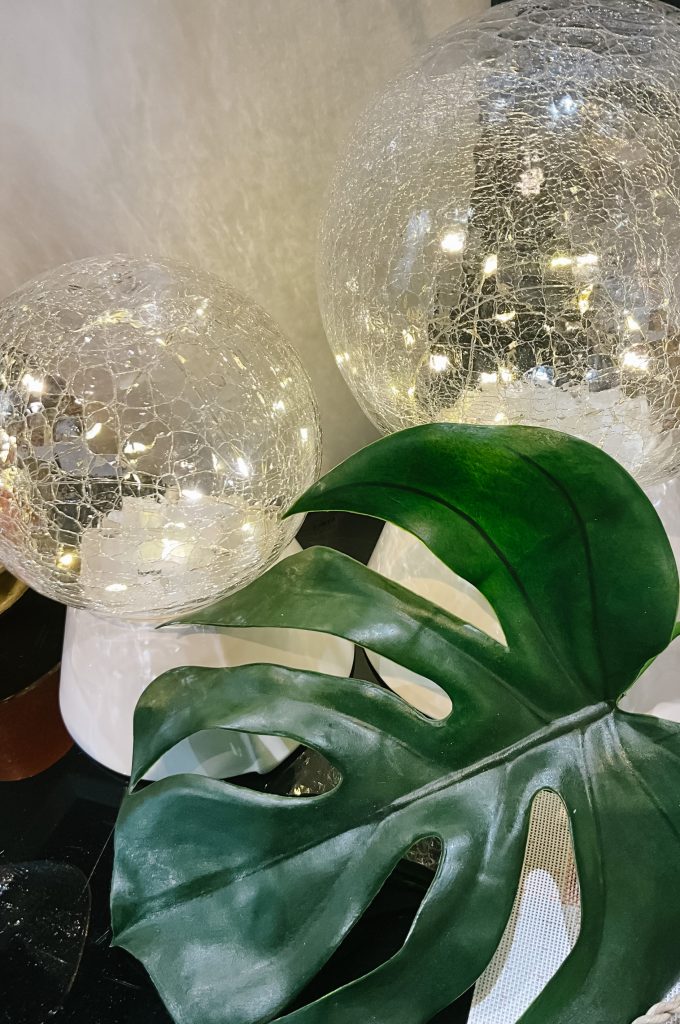 It wouldn't be summer without some patio lanterns. The next serveral options give you some other great ways to add ambiance to your patio space and acheive those feel good summertime vibes. Each look is just a little bit different and you can personalize your space, whether it be beachy/nautical with starfish and driftwood, tropical with orchids or sweet with songbirds.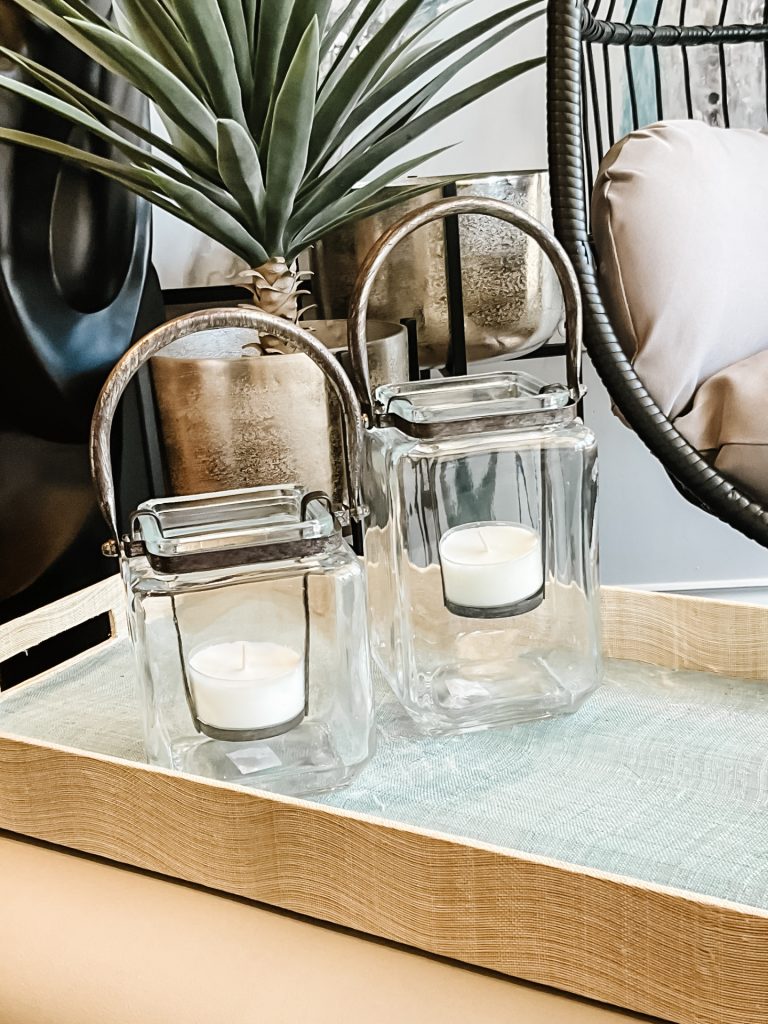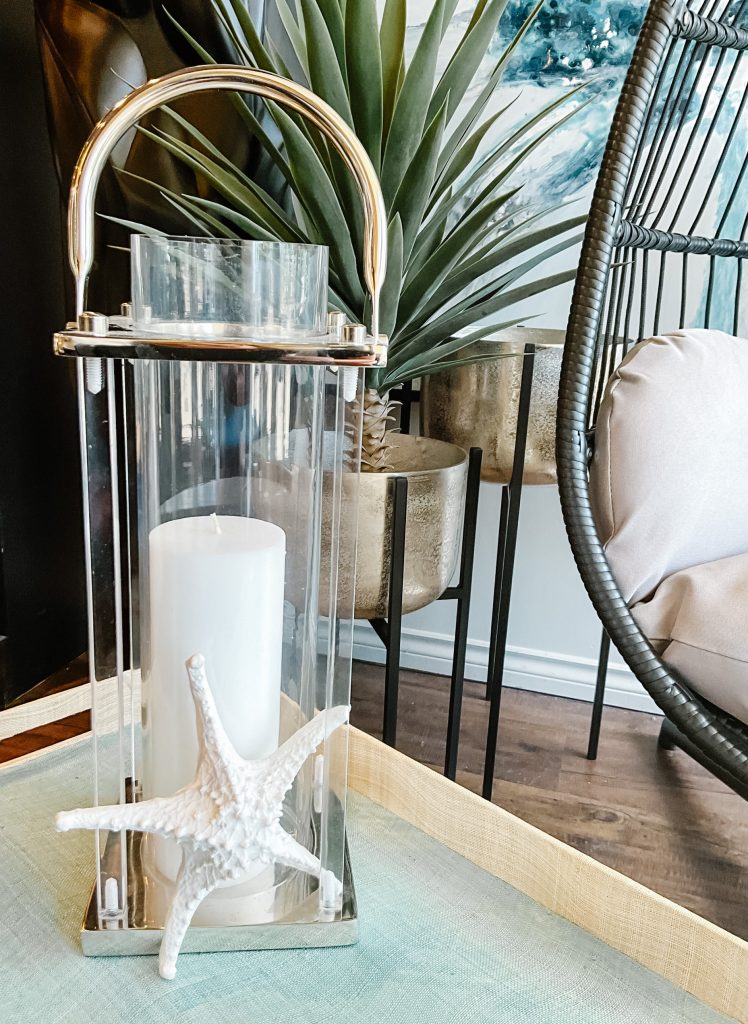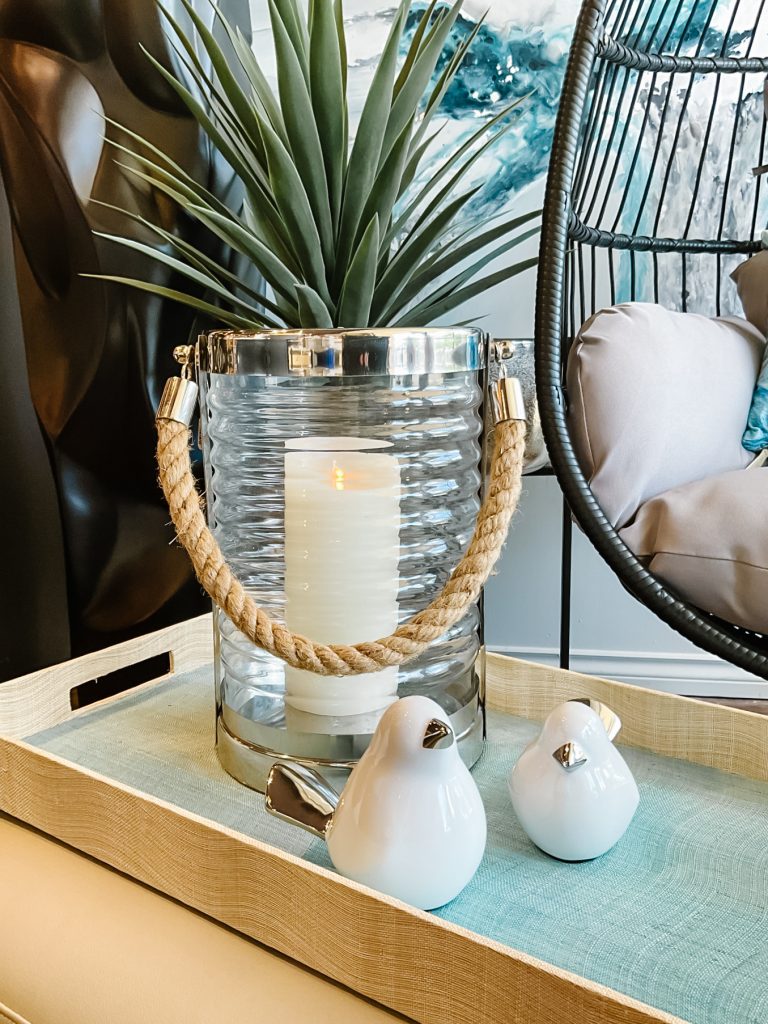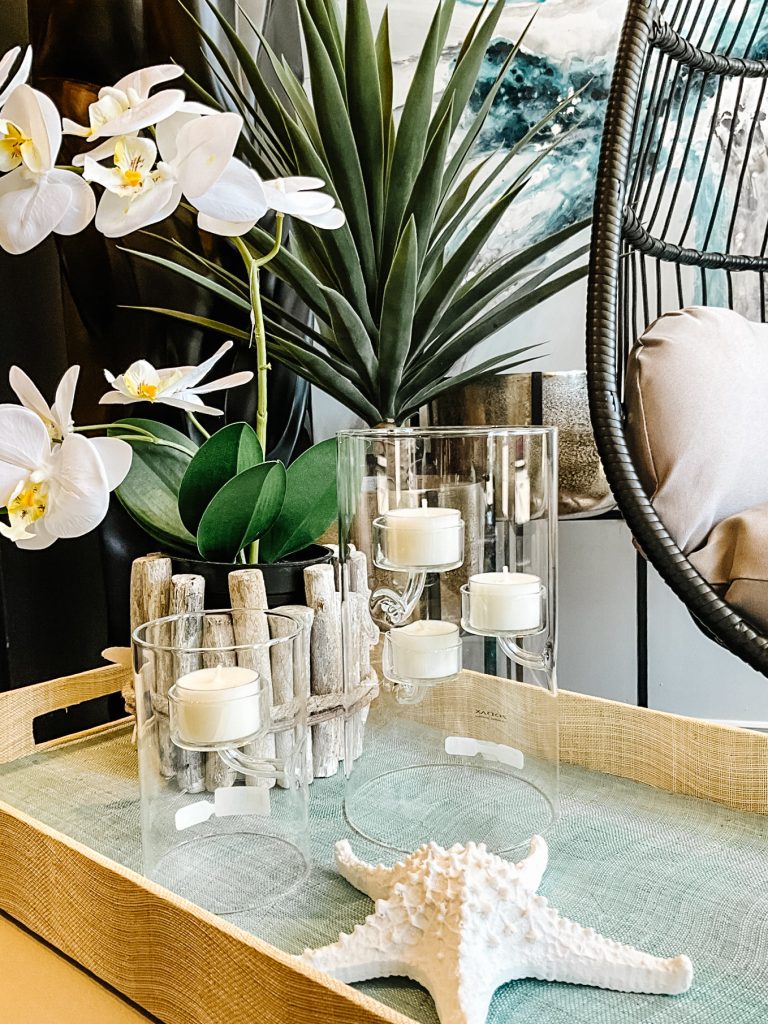 Notice how we have used a serving tray to bring everything together. We really love this one in the subtle beachy tones and we have a few other ones like this gorgeous white one below that could be used in a similar way.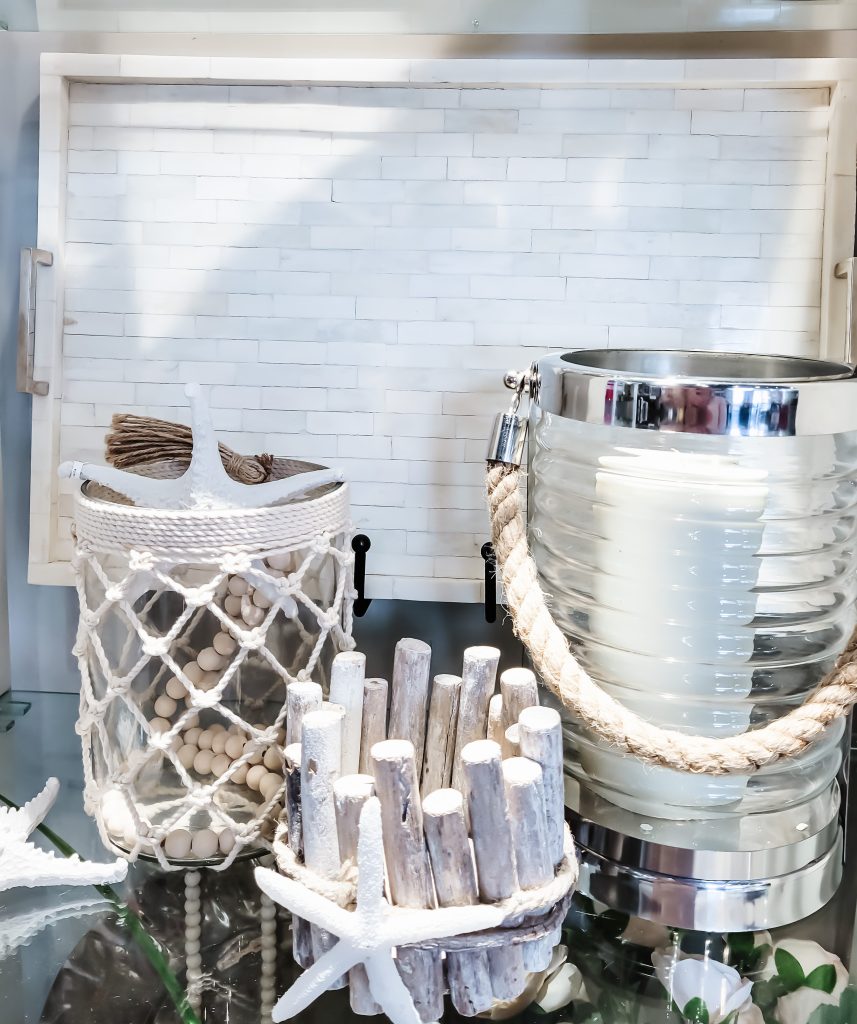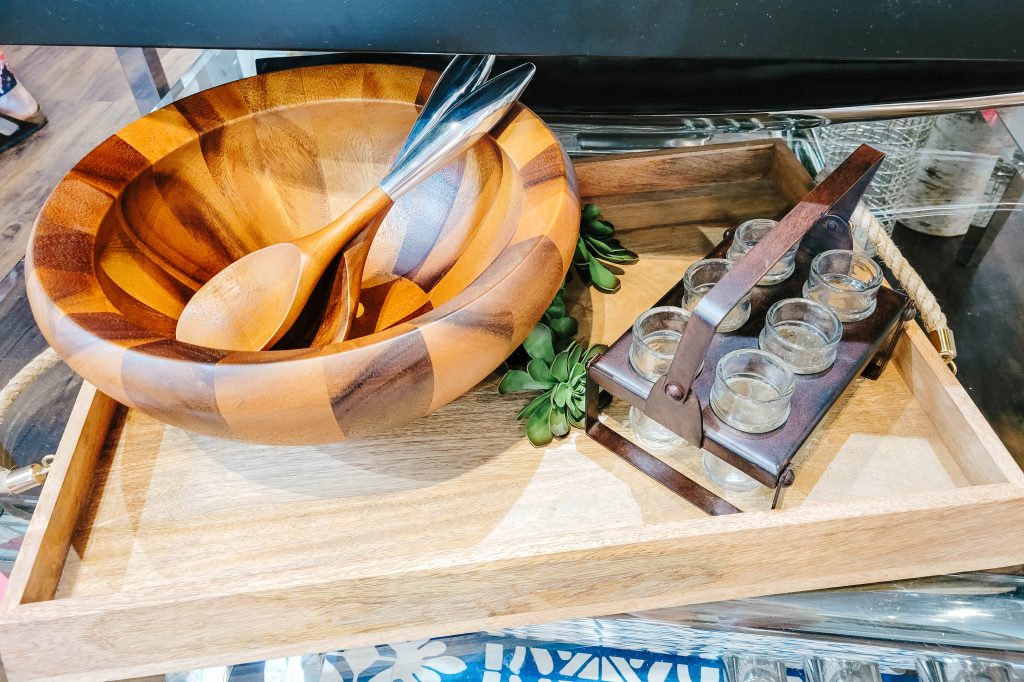 Of course these serving trays can also be used to serve up that fresh summer lemonade or whatever your favourite cool beverage of choice is. We love these cool blue glasses for beverages by the lake this summer and if you intend to really soak in what your patio should be all about, curl up in this lovely and comfy egg chair. If we aren't hanging out on our own patios this summer, you may just find us here and we hope you join us. We would love to help you create a special outdoor paradise and kick off a memorable summer.