The Latest Trends from Vegas
We are just back from the Vegas Market and armed with some insight into the latest home decor trends and with a list of curated items that could very well end up in an interior near you.
NATURE AND SUSTAINABILITY
The use of natural materials in interior design and the idea of creating a sustainable home continues to be on the rise. Incorporating live plants and design elements that give a nod to nature through materials and texture are a must into the fall season. We do believe this is a trend that is here to stay and really is timeless. Emulate the best designer of them all, Mother Nature.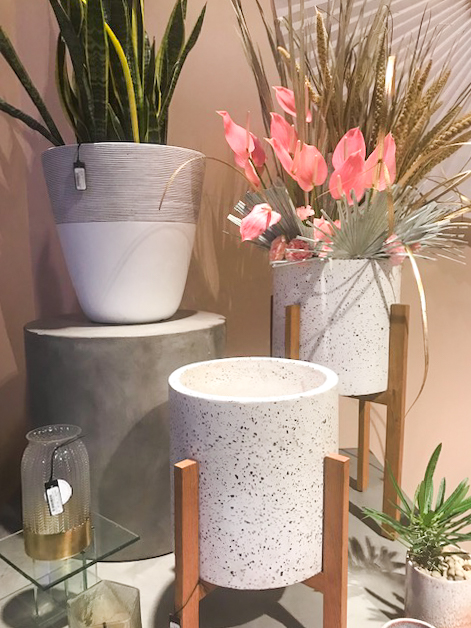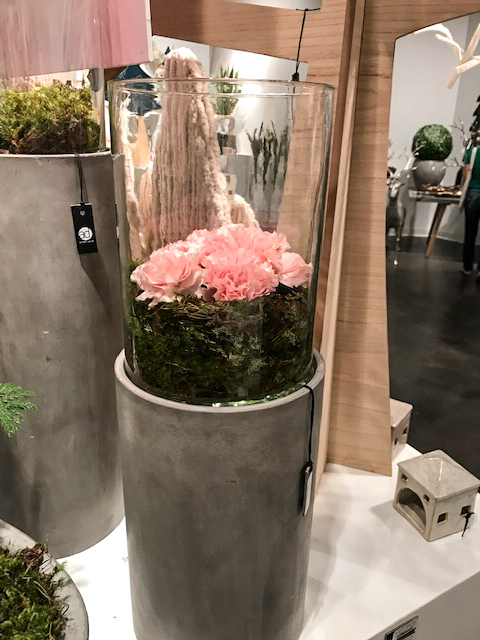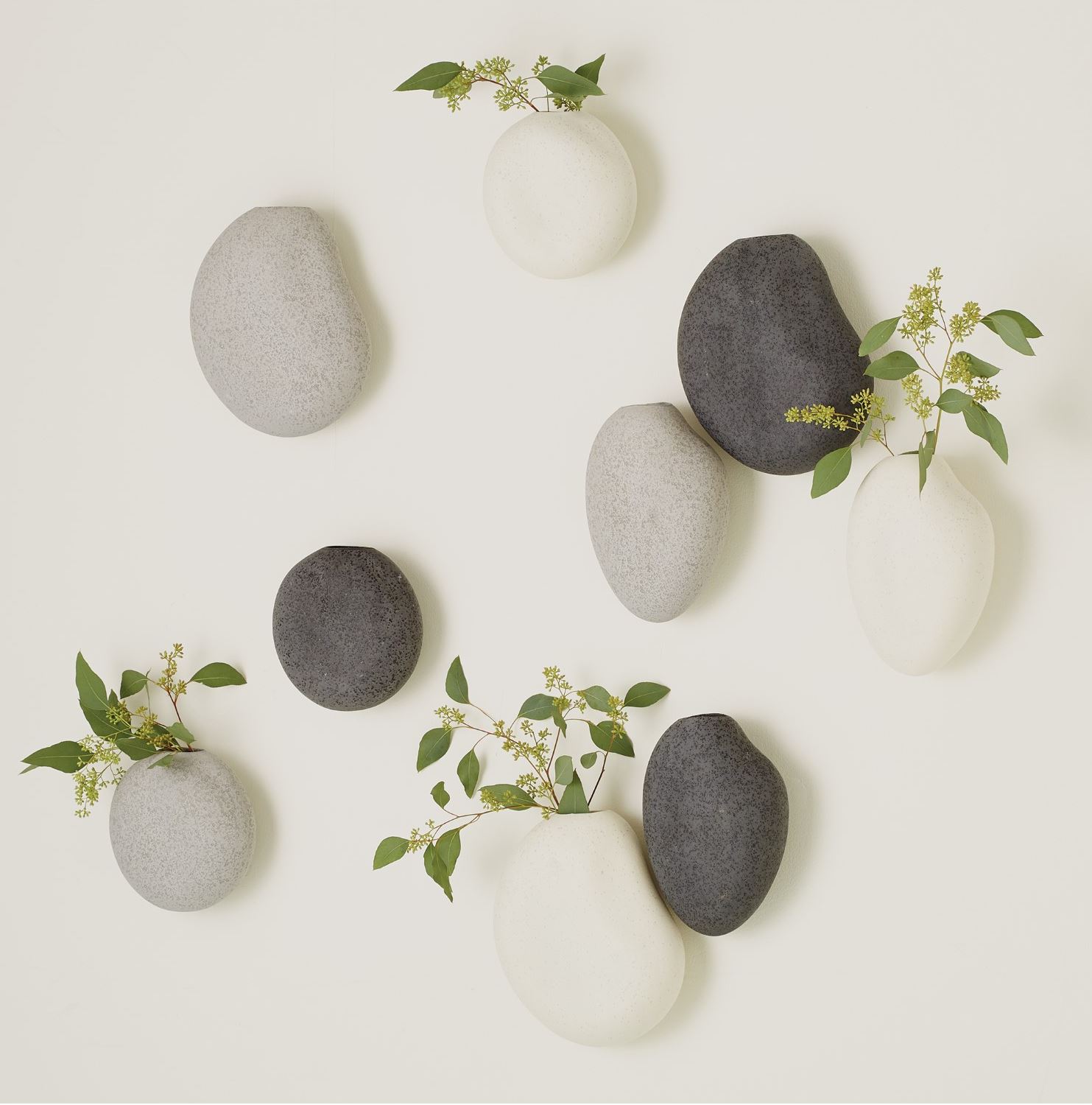 HANDMADE
Similar to the idea of using natural materials in interior design is the idea of incorporating items in your home that show the hands of the maker or artisan in their form. Dinnerware and other pieces that are imperfect in their shape and that show the craftsmanship and process of their creation for example is popular right now. There is something about the casual nature of these pieces that brings comfort and warmth to a space. They also work nicely with that whole bohemian look that continues to trend.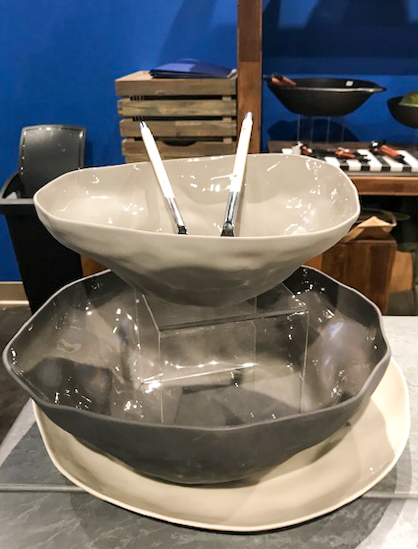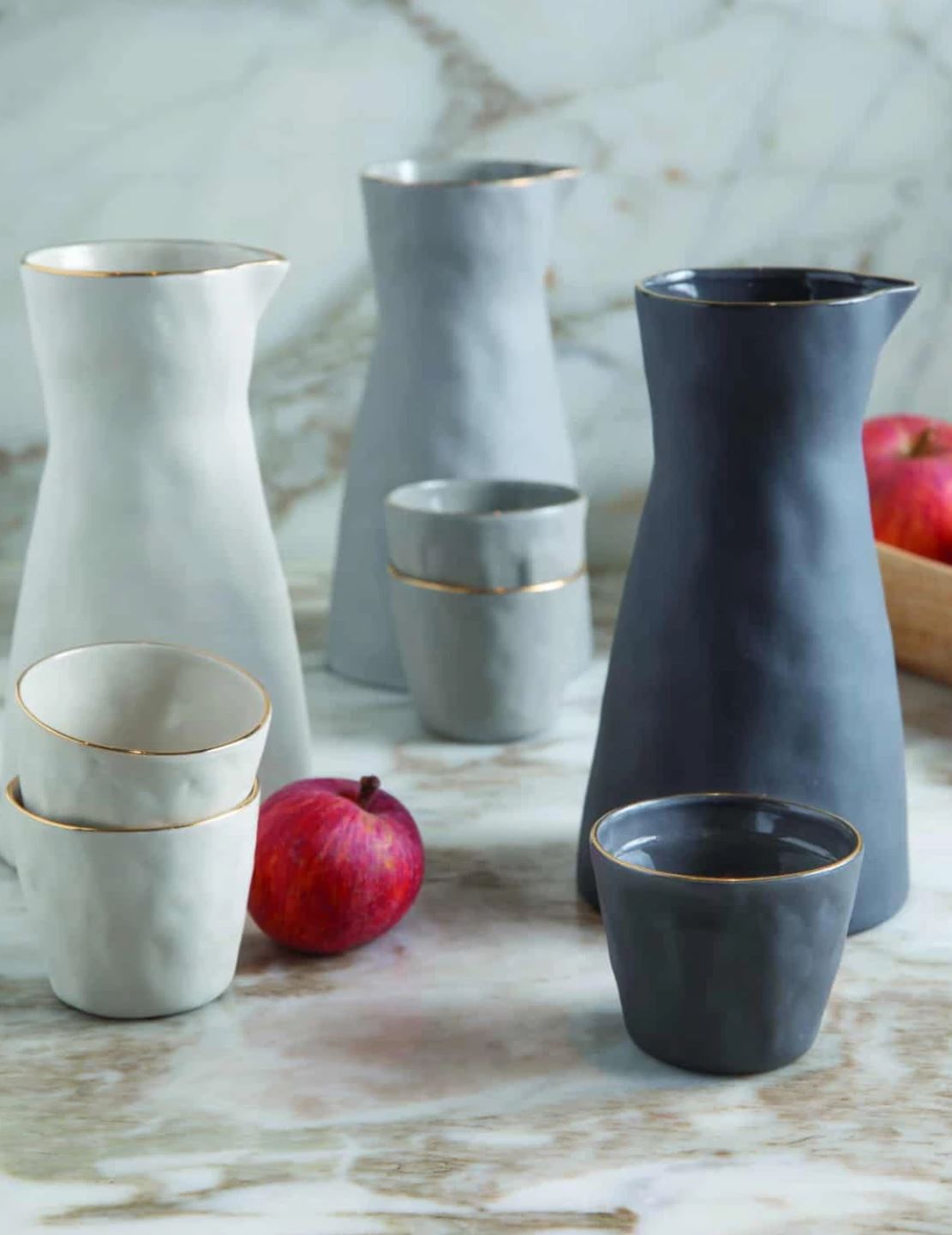 We think you will also love these cheese/charcuterie boards that will be coming soon. Again they celebrate natural textures and that handcrafted feel. Plus they would make an amazing gift for those foodies out there.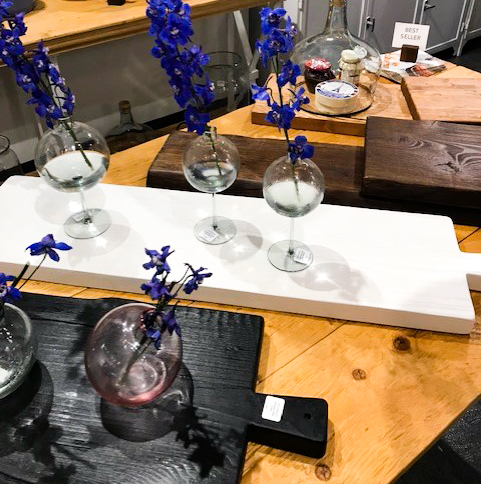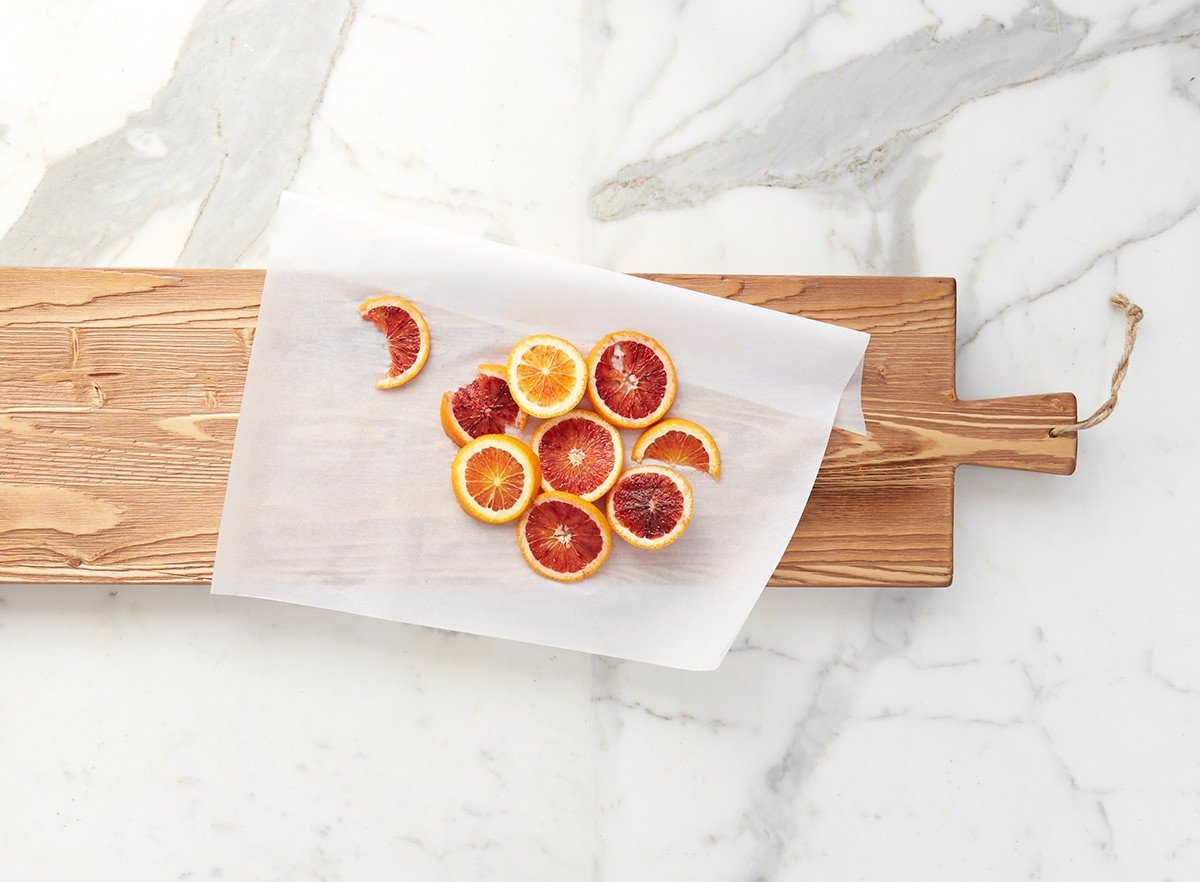 Sharing food and preparing local fresh food is a trend unto itself. Display your creations with these glass cloches designed with the dramatic silhouette of a classic wine bottle.  Hey they are even made with recycled glass. Imagine the possibilities even beyond displaying food items.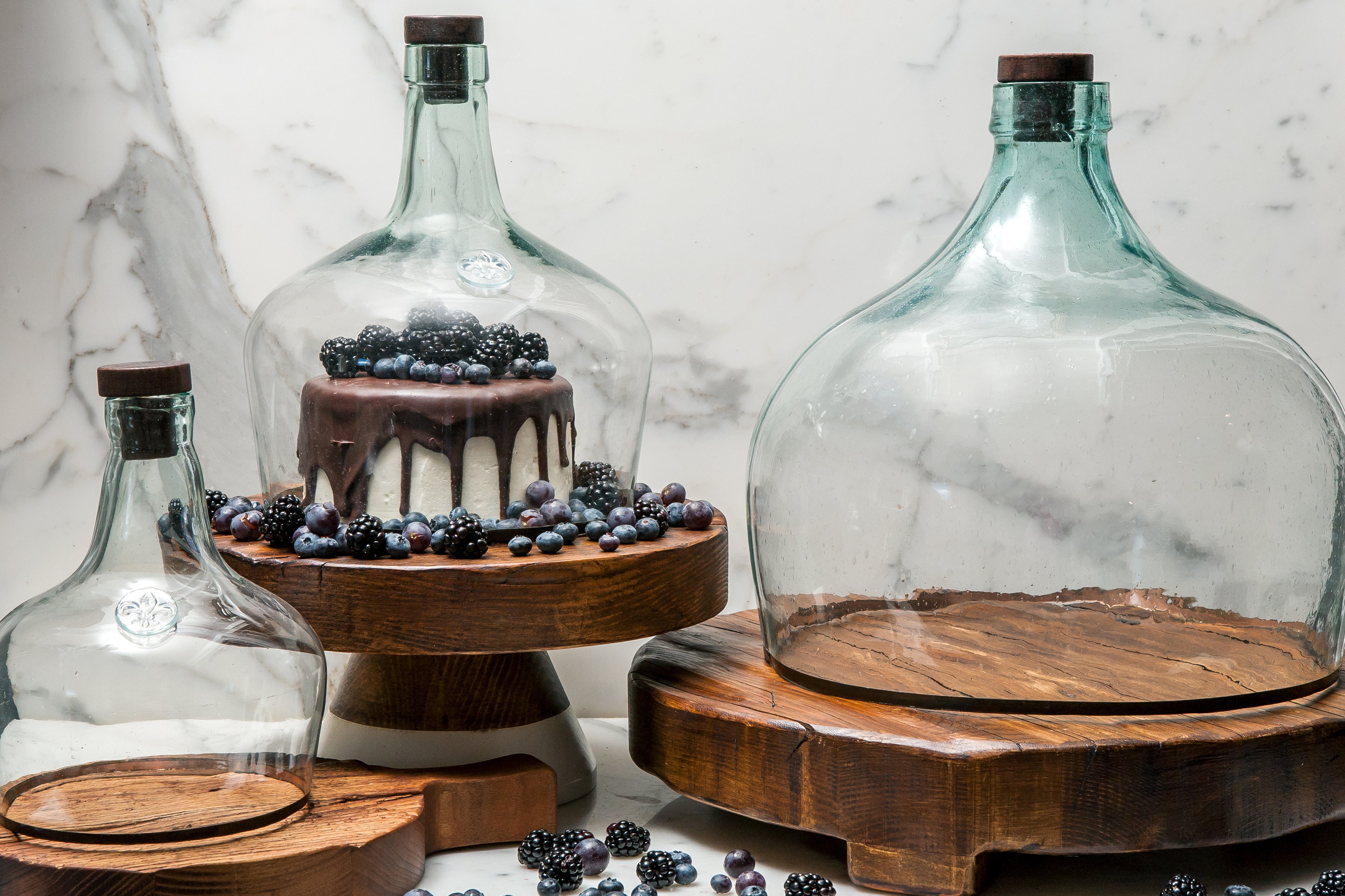 MAXIMALISM
Of course Vegas is known for indulgence and all things over-the-top, but you can take a bit of that home with you when you follow the maximalist decorating trend. We continue to see a bold mix of colour and pattern in design along with extravagant design details. We are excited about some of the highly decorative pieces, coming soon, that will set the stage for an amazing show or should we say space with style. Notice the colouring and finish of the first set of vases. This iridescent finish seems to be on the rise.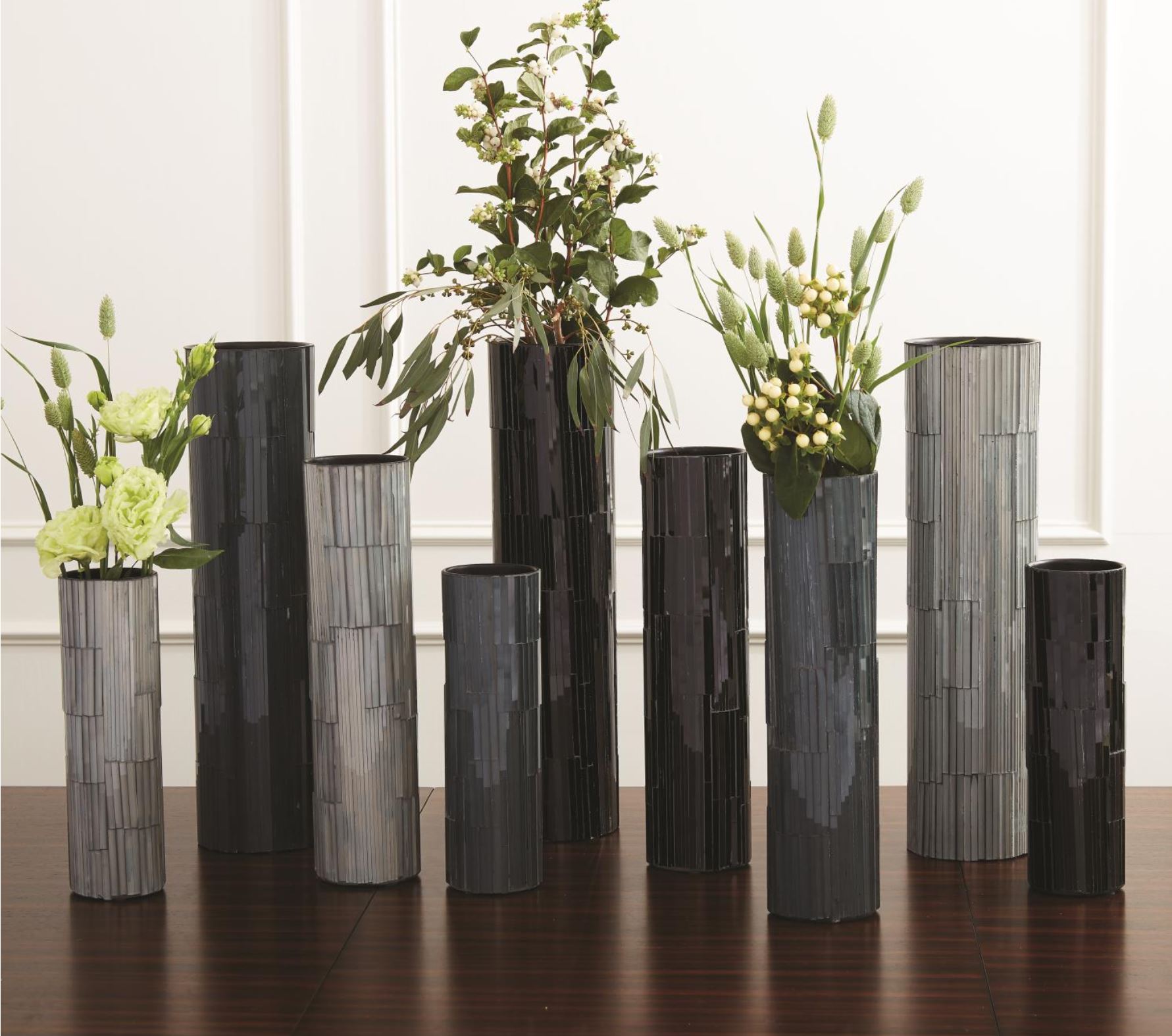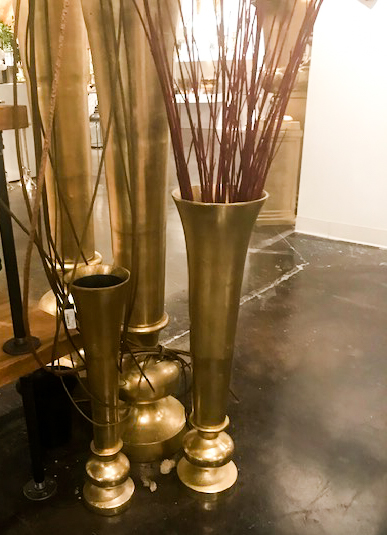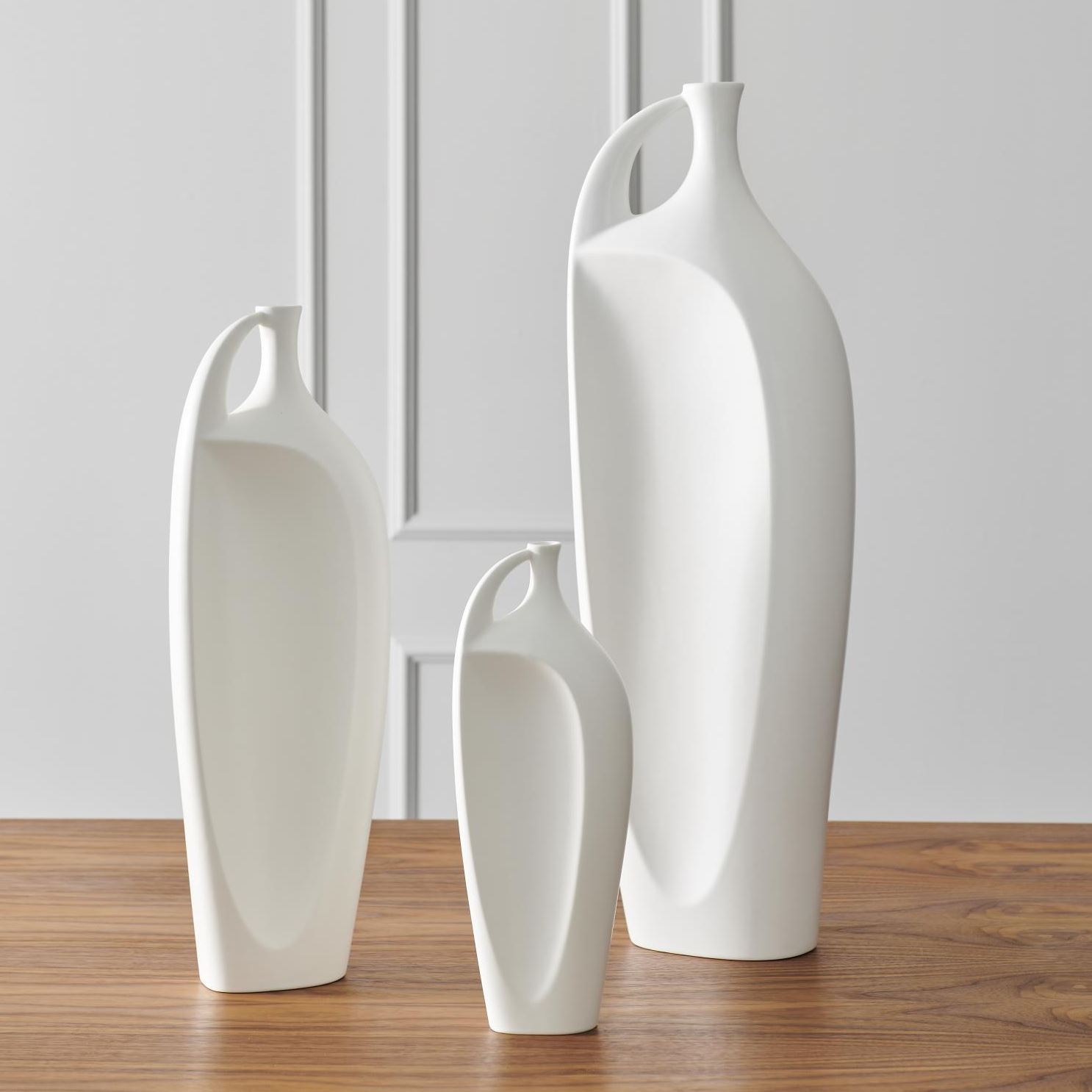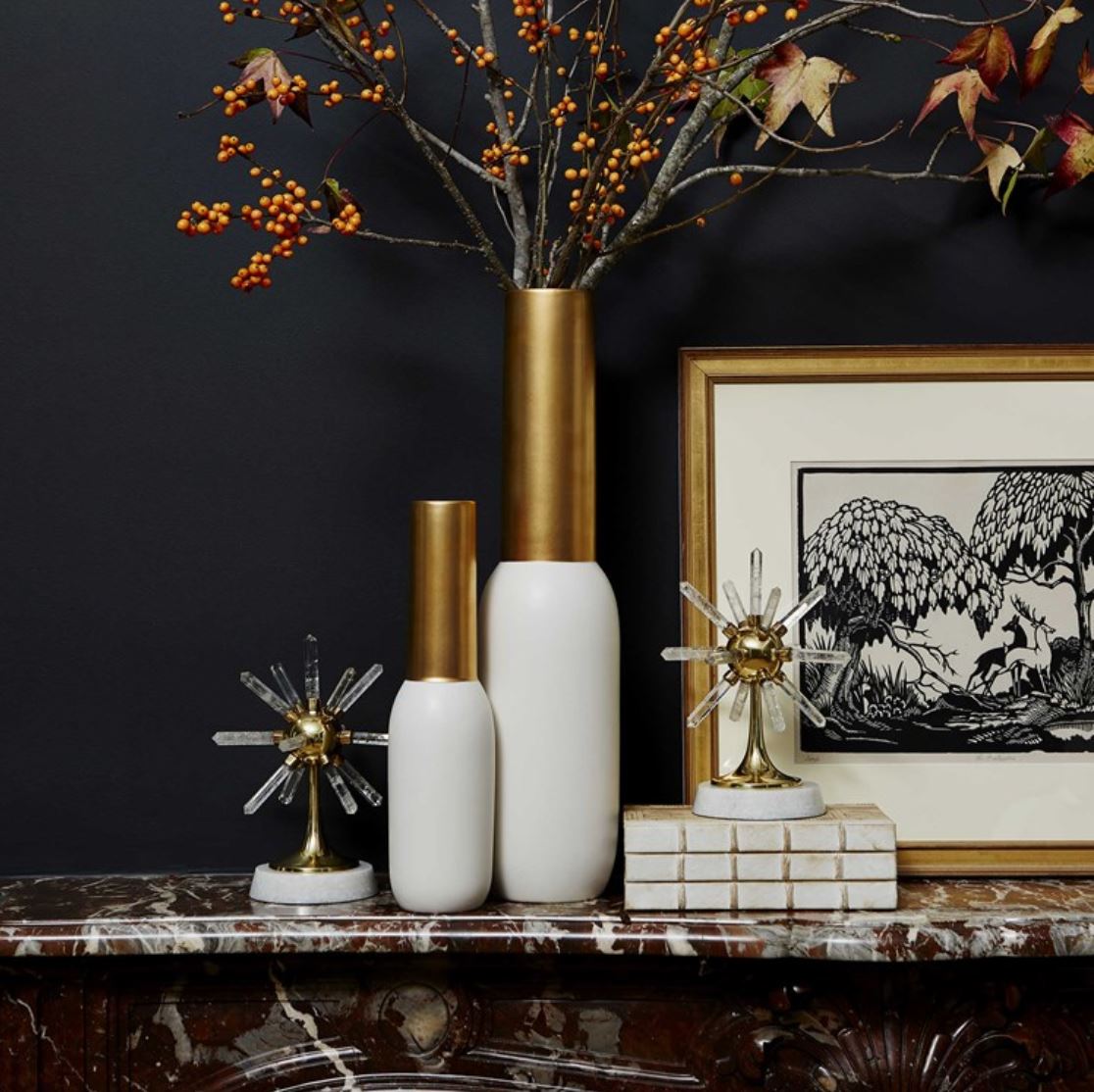 What says extravagant better than gold? At Modern Accents we are known for our inspired tablescapes and we can't wait to style a maximalist dining table with this two-toned collection from Vietri, available in white and gold and black and gold. They also tie in nicely with the geometric patterns and motifs that are trending now as well.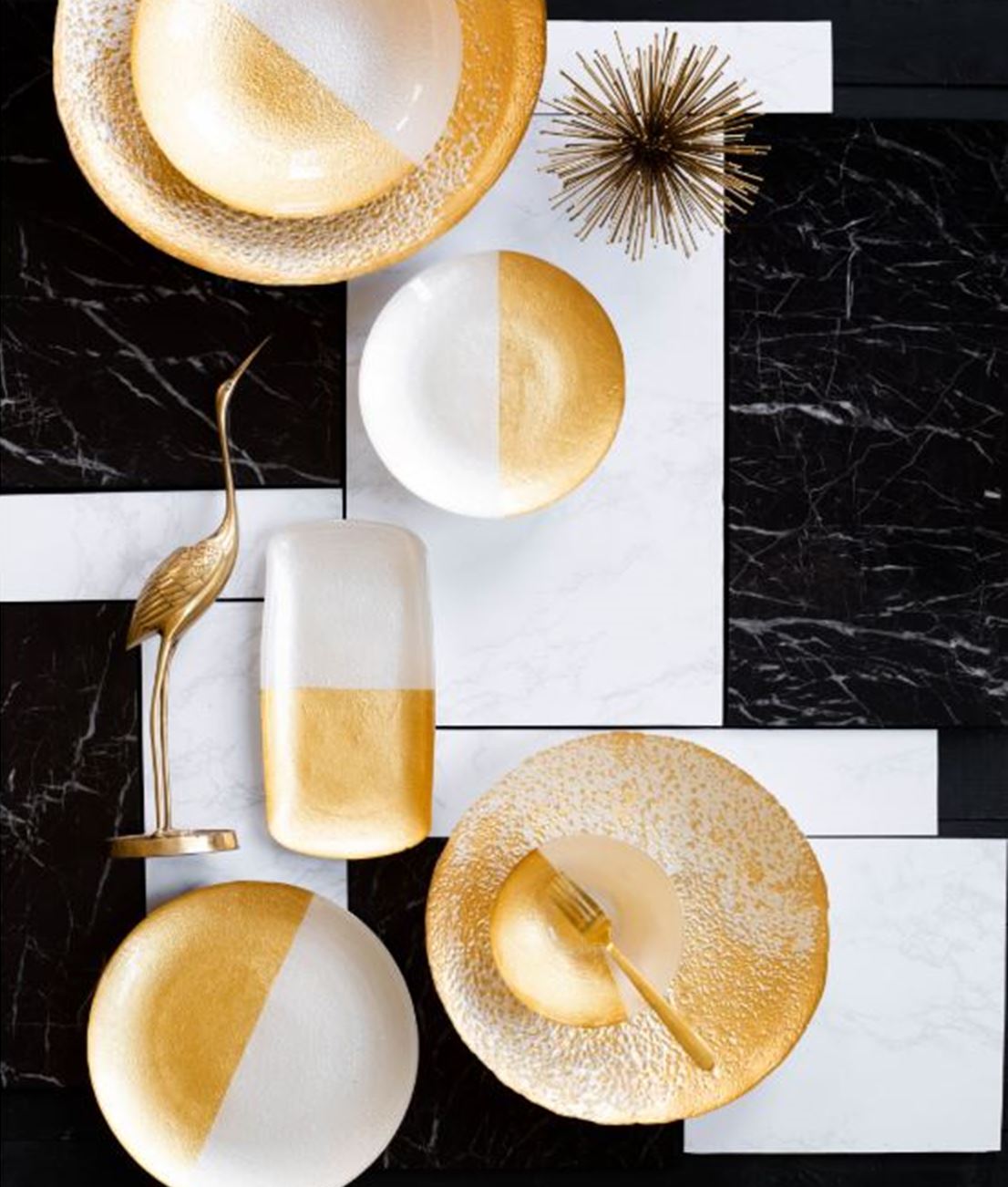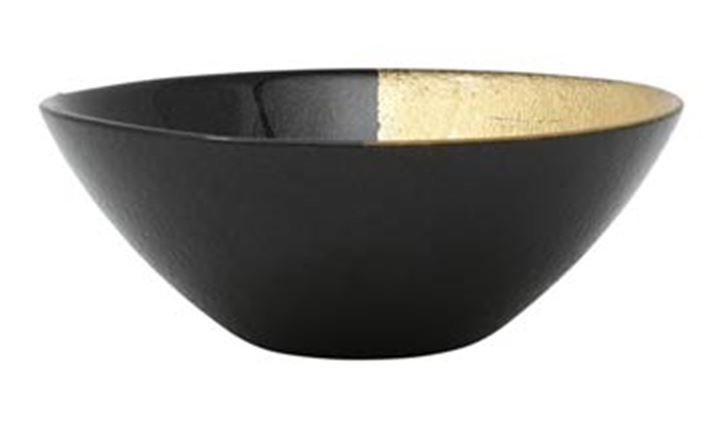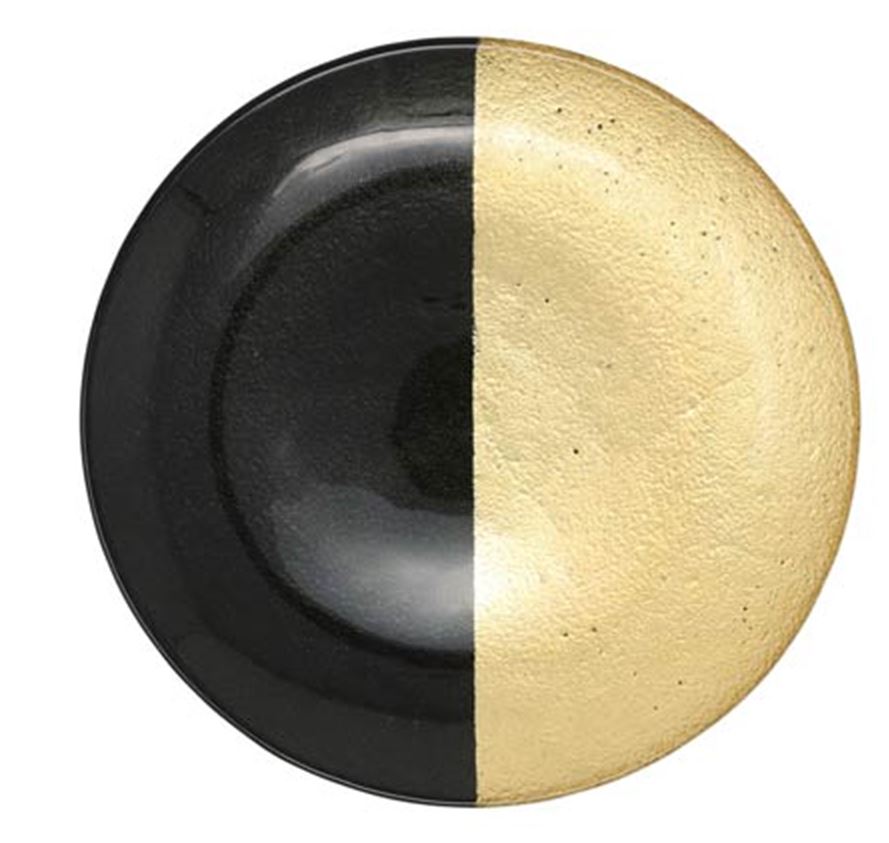 COLOUR TRENDS
Covering the latest trends in home decor wouldn't be complete without mentioning some of the colours that we saw trending at the Vegas Market. Jewel tones continue to prevail. Rich blues and teal and green seemed to rule.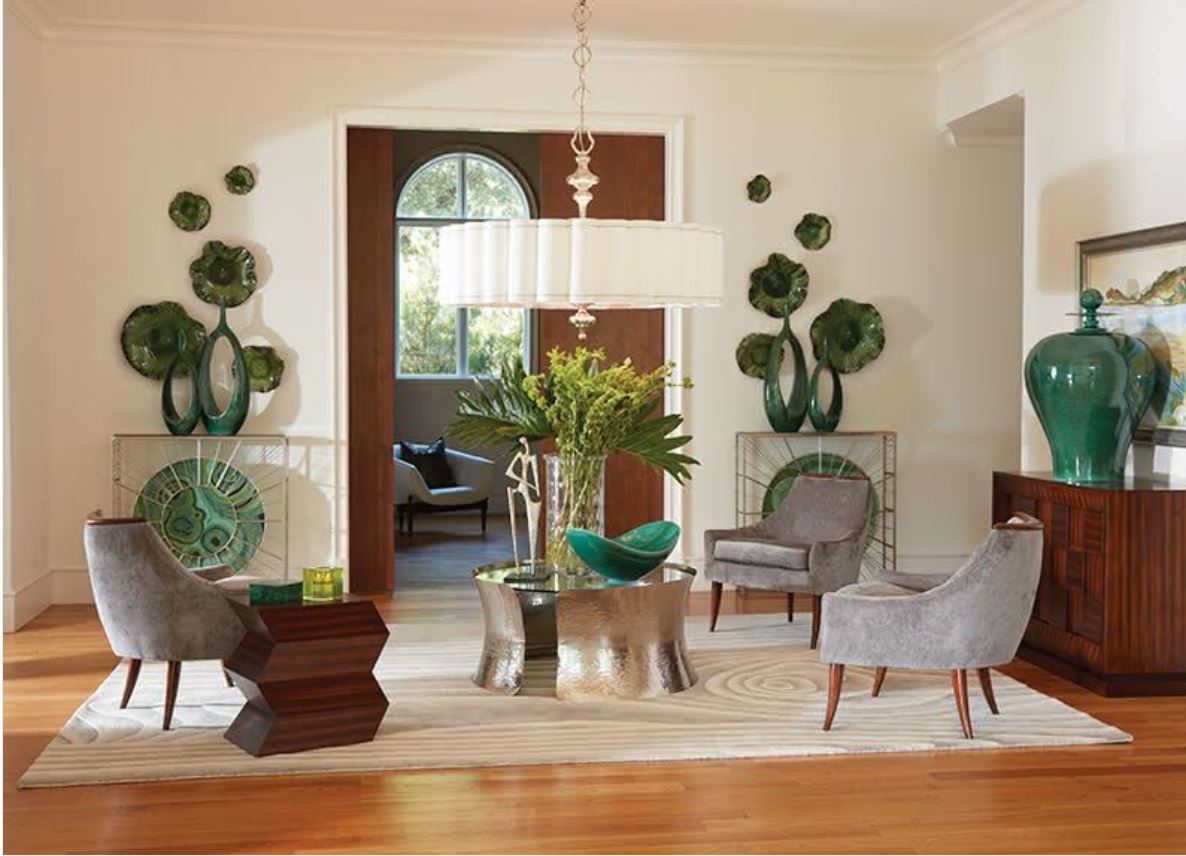 We are going to quickly throw some design speak at you now. Have you tried color drenching? This is the idea of a designing a room, floor-to-ceiling, in varying shades and tones of one hue. If you just aren't cut out for going quite this bold. there remains a trend towards using soft pinks and neutrals as well.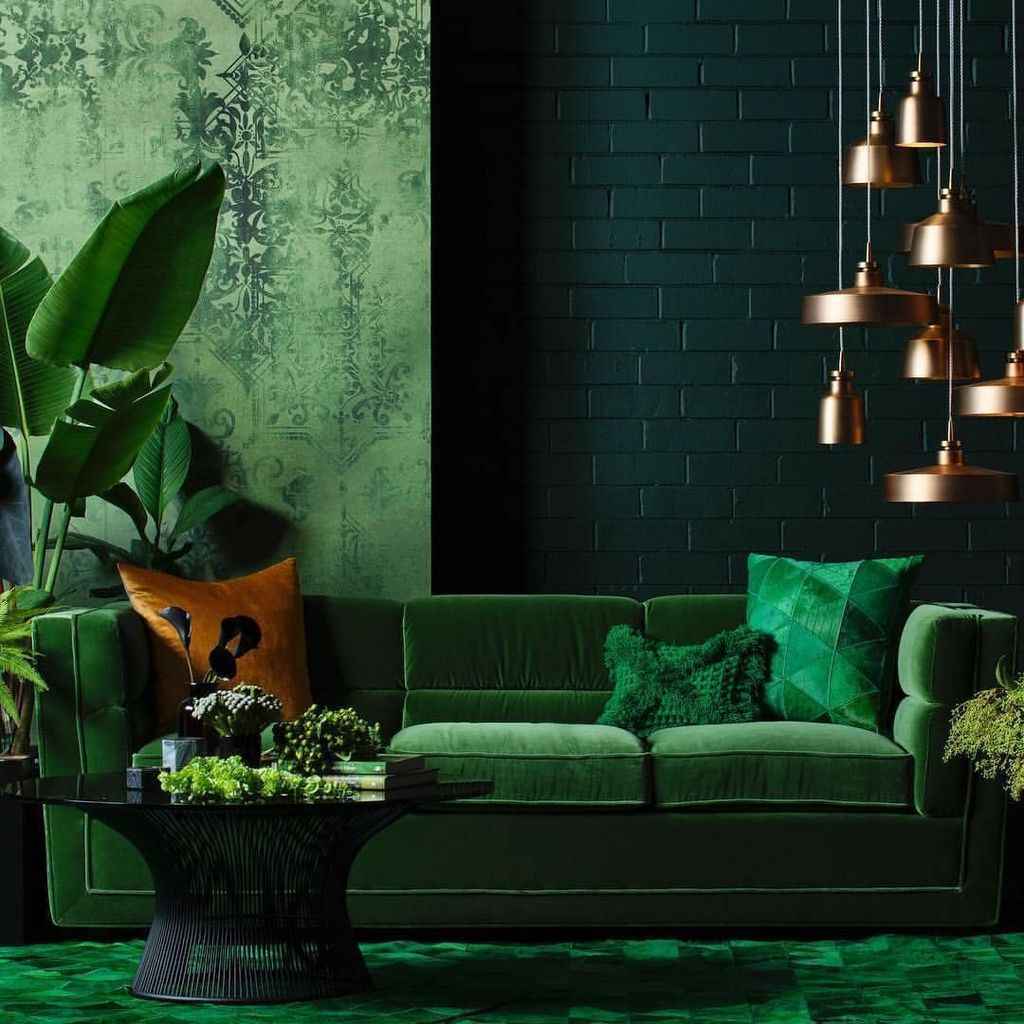 image from @embassy_home_outfitters
These are just a few highlights of what is trending in the home decor industry and we can't wait to show you more when the new Modern Accents start arriving in store soon!