The Art of Entertaining
The true art of entertaining is about being able to set a beautiful scene and then enjoy the company of friends or family. Your guests may never want to leave when they see the glam look that we can help you set with some Modern Accents. We're hoping you invite your favourites.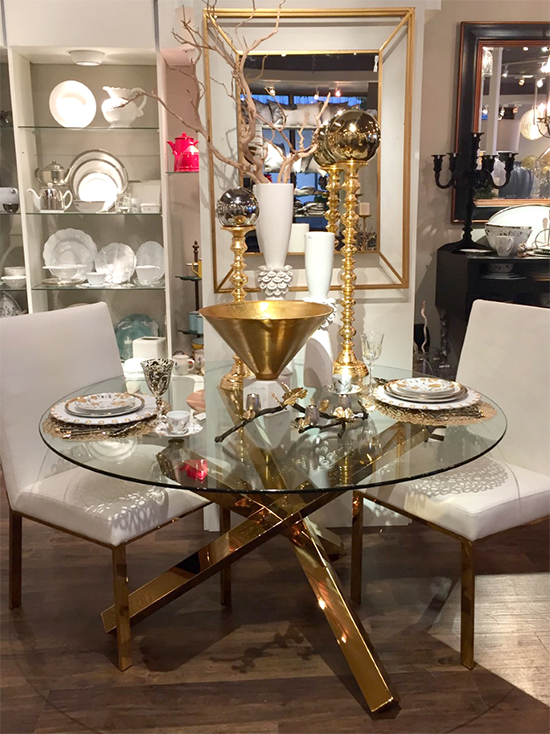 Every great dinner party needs that quintessential dining table that speaks your style. We keep telling you that brass is back…well lets call it gold since everyone else does. What's not to like about the warmth that this rich metal brings to a space and this new glass table that we just brought in won't disappoint. We think it could be the perfect piece to set the stage for that Hollywood Regency style that is making a resurgence in popularity lately.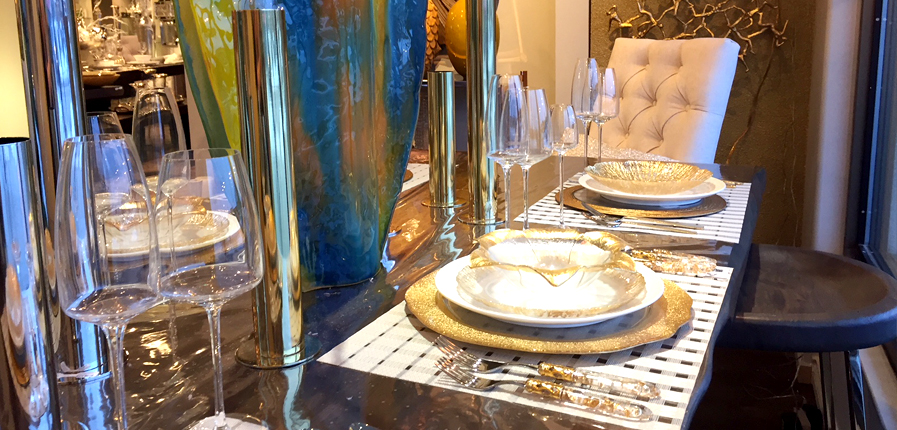 IT'S ALL ABOUT THE DETAILS…AND MAYBE SOME BLING
Don't forget to use layers when you set your table. A gold glass charger will serve as a perfect foundation for a tablescape sure to hit a GLAM SLAM and then pile gold on gold.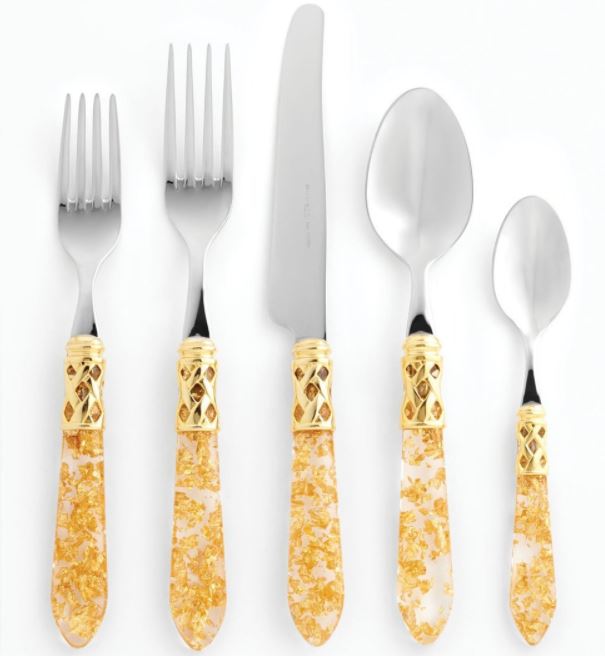 Now frame your table setting with the perfect flatware. Aim to find a set that blends well with your style or select something that makes a statement and that your guests won't soon forget. Modern Accents carries many different options so don't rule out something unique like Aladdin Gold Fleck With Gold Lattice flatware from Vietrie.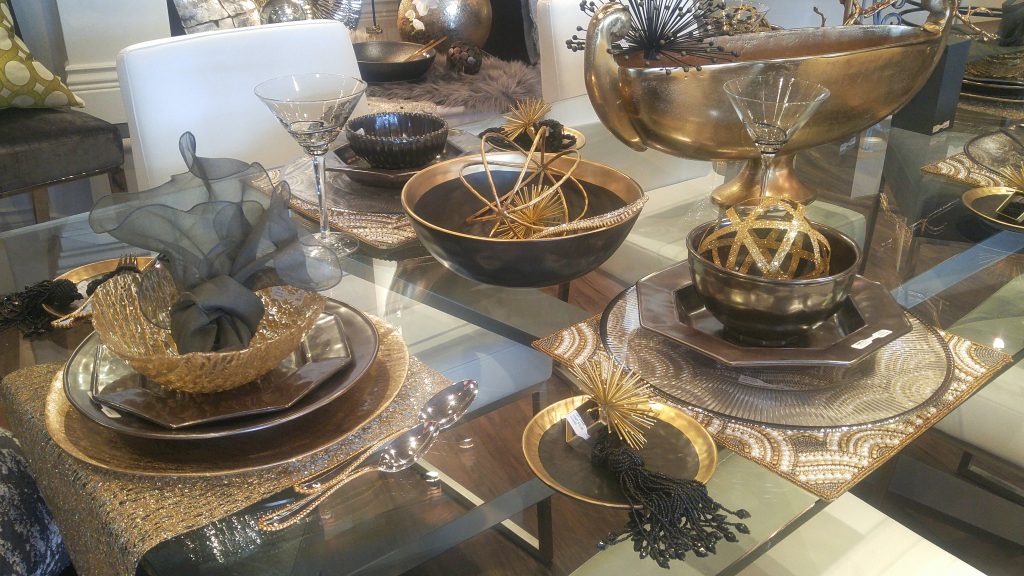 If you just aren't prepared to go all gold try selecting dinnerware in a darker matte finish. Opposites do attract!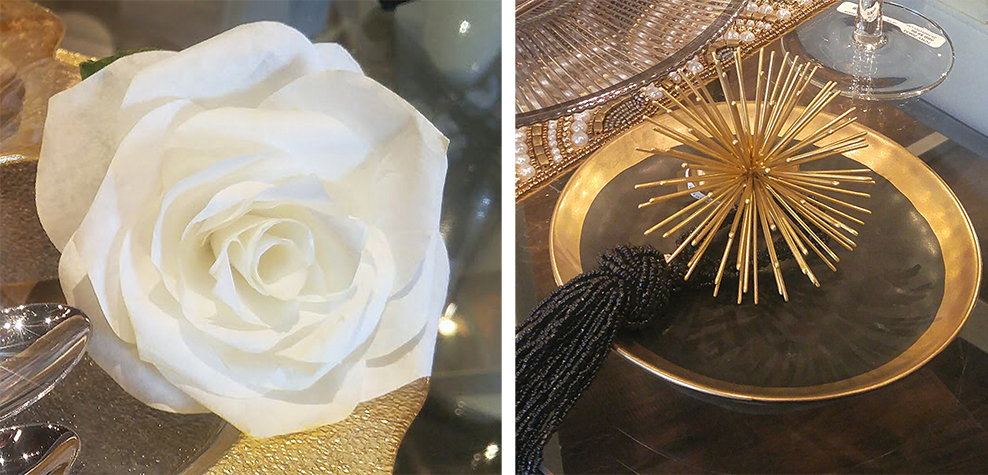 What is a party without a gift? To thank your guests for joining you, consider a memento to take home like this delicate paper flower or a fun napkin ring. It will serve as a reminder of the beautiful evening and a fab finale for your fine evening!