Spring has Sprung!
Spring has sprung at Modern Accents. Refreshing hues, delicate blooms and prints make the perfect canvas for a delightful Easter spread, whether it be for Sunday brunch or the family dinner finale to a busy day searching for Easter eggs. I think many of us are excited to see the many signs of spring after a long winter so why not celebrate with decor that shouts out "IT'S SPRING!"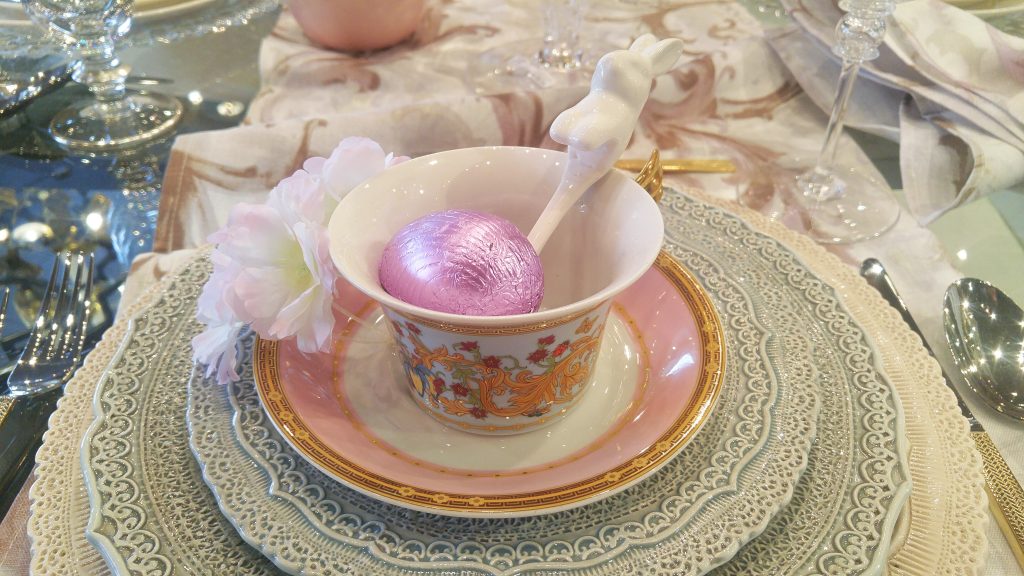 Finezza from
Arte Italica
appears light and airy like lace and you will fall in love with the soft subtle colours. Mix and match with other dinnerware patterns for a look all your own. We have set the table here with a beautiful tea cup and saucer from Versace in pink. And just for fun so close to Easter, why not serve up tea with a bunny teaspoon.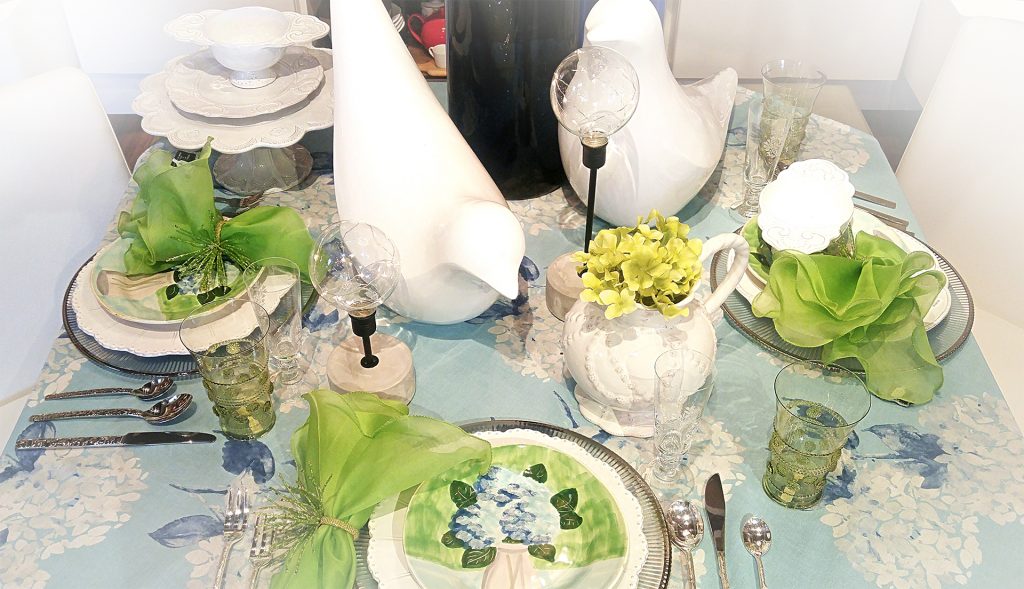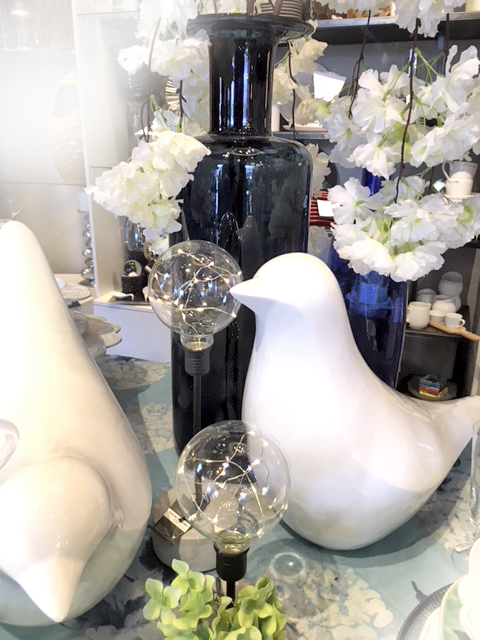 Hydrangeas just seem timeless don't they? We give you permission to play with pattern and colour this time of year.
What signals a new season better than a song bird…Well these ones don't actually sing, but they just might make your heart sing a little. They are one of our favourites so that is why we brought them back again this year.
As the weather gets nicer you may be thinking of bringing your tablescapes outdoors. We think these NEW Franklin Lights will be whimsical on your patio and hey a little twinkling light inside in the meantime might be the little accent you need to chase the winter blues away for good.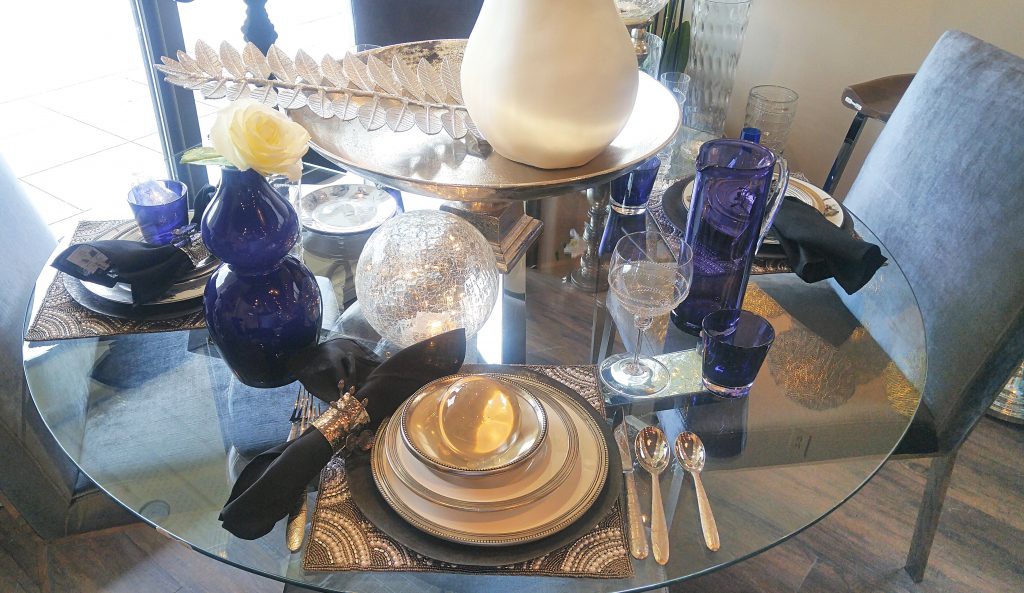 If pastel hues and pink aren't your taste go bold with jewel tones this spring. If you are a regular Modern Accents client you may recognize another favourite item. Yes, we brought the LED crackle balls in again! They were super popular at Christmas, but we promised you that they would be an elegant and fun addition all year round. It will soon be wedding and shower season and they make a terrific gift. Be sure to add one to your
Gift Registry
with us if you are a 2018 bride! 
HAPPY EASTER AND HAPPY SPRING!