Don't Downsize Your Design
You shouldn't have to sacrifice style in a small space. The furniture and accessories you choose can even transform an area that feels cramped into one that feels cozy and classy. Decorate in a way that maximizes light and space, and pay attention to how you use color, scale and weight.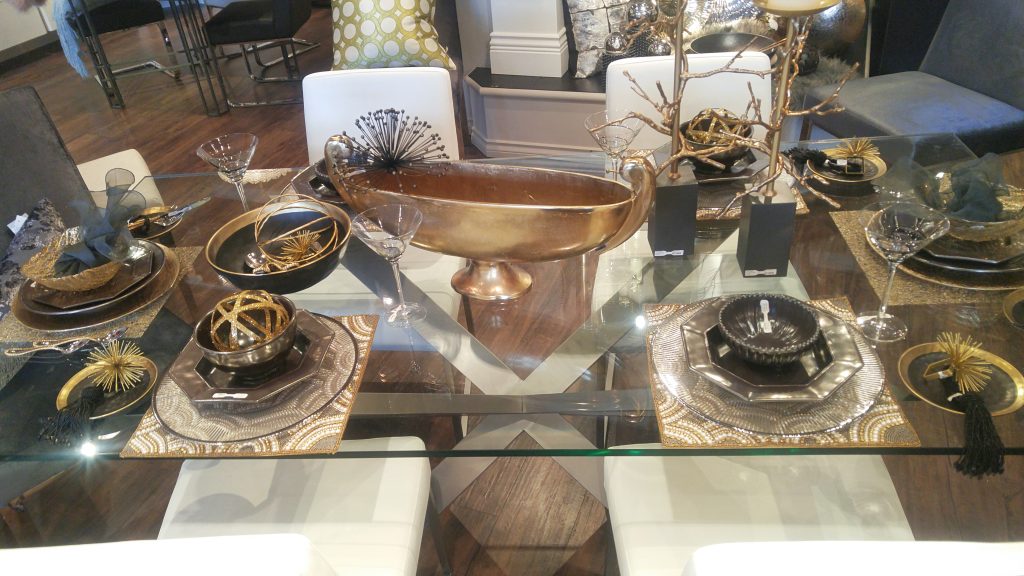 The small space stylist's best trick is increasing the presence of light.
Light makes a room feel larger, more comfortable, and more natural and one of the best ways to bring light into a room is to include glass. Glass brings in light naturally to your home and even if adding more windows isn't an option consider introducing glass furniture pieces like this dining table with it's unique brushed nickle base. The glass will reflect light and illuminate other surfaces in the room creating the illusion of more space. Any furnishings that don't obstruct views and allow you to see through them will make an area seem more open.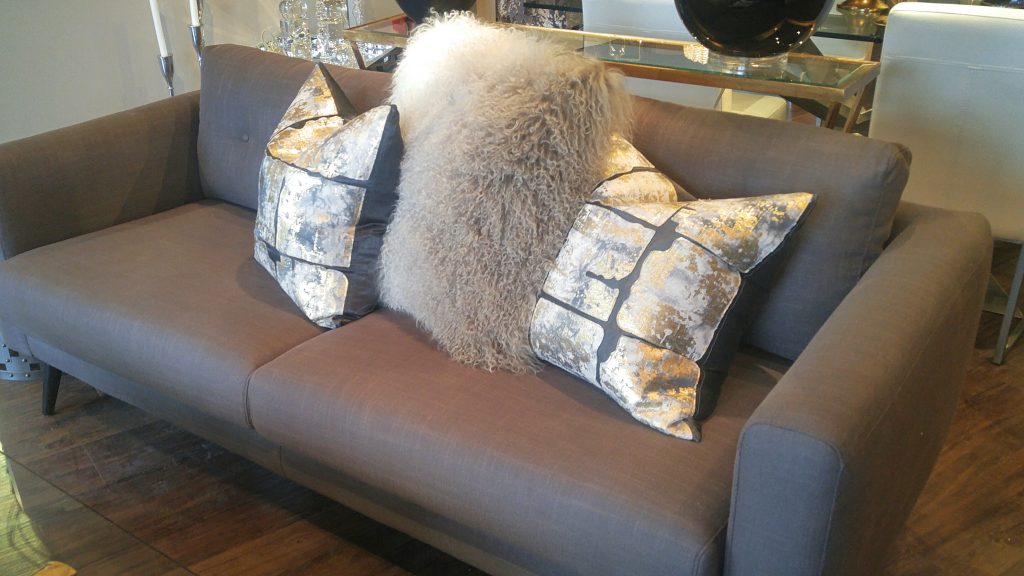 When you shop for furniture, consider its visual weight.

The size, color and design of your furniture pieces affect how they make your room feel. Opt for pieces that have a lightweight appearance and a sofa with legs, for example, will give a more airy feeling then a solid boxy one that constricts the space and appears heavy on the floor. Without question, this sophisticated, cortado sofa will have a starring role in your space without overpowering the room. It is made from fabric, and linen blend. It is also available in top-grain leather, in a warm dark grey and white.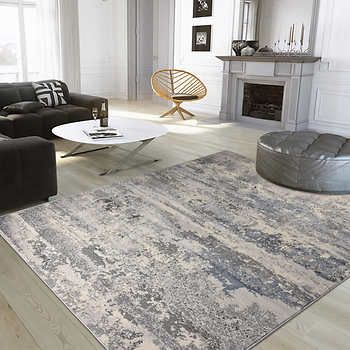 Small accents may not suit a small space.

Just because your space is small doesn't mean you can't make room for a larger statement piece. Cluttering your space with a bunch of small pieces doesn't actually work in your favour to create more space. You are better off to pick out a larger favourite piece to make an impact in your room.
Consider traffic flow.

So, you have the right scale furniture, but can you move around it easily?  Don't be afraid to move your sofa and chairs away from the wall. Floating your furnishing will create depth in the space. The more of the floor that can be seen the larger the room will appear.  A great trick is to also ground your furniture with an area rug in the same color tones as the flooring, which will also visually open up the space. Did you know that we can special order rugs for you at Modern Accents? We will have samples soon!