Fast Forward to Spring
There may still be signs of winter in our midst, but who isn't ready for the reset and refresh that spring brings?!? Well you can fast forward to that feeling indoors by updating your interiors with some of our newest arrivals and some spring colour.
Colour Refresh
Green is the colour that comes to mind when we look forward to the first signs of spring, like the green grass peaking through the snow as it melts, and new tree buds and plants sprouting. So we suggest introducing some green accents into your spaces. Do it with throw pillows and other decorative accents like a stunning vase or decorative bowl. And of course you can't do spring without some greenery and/or florals.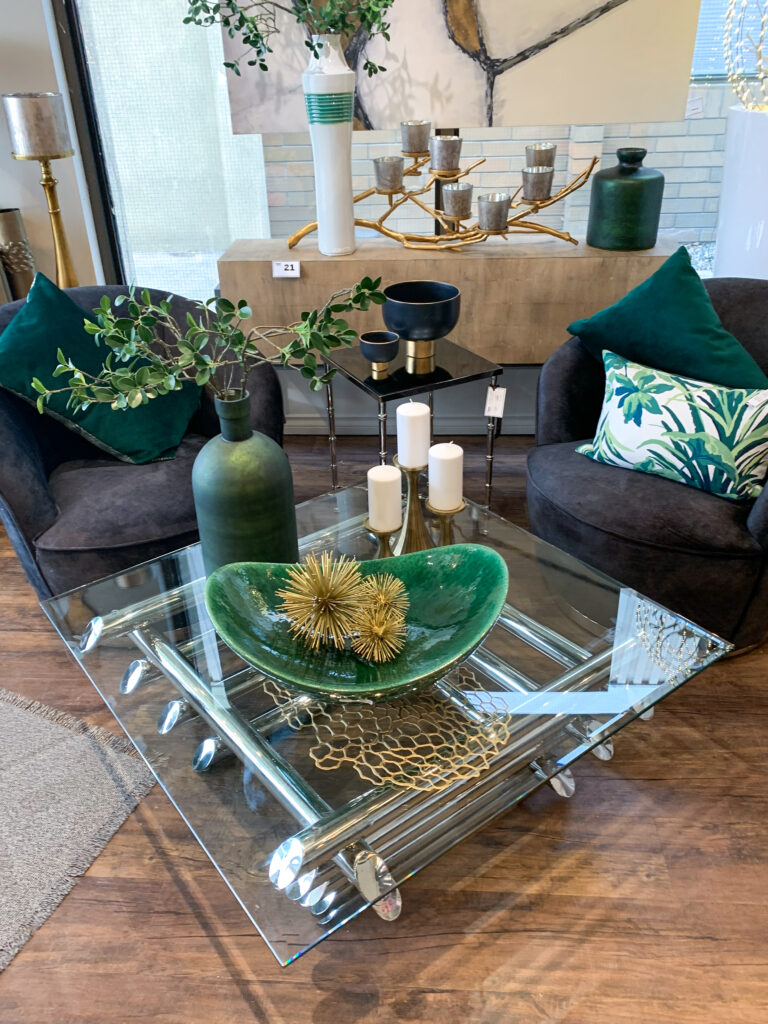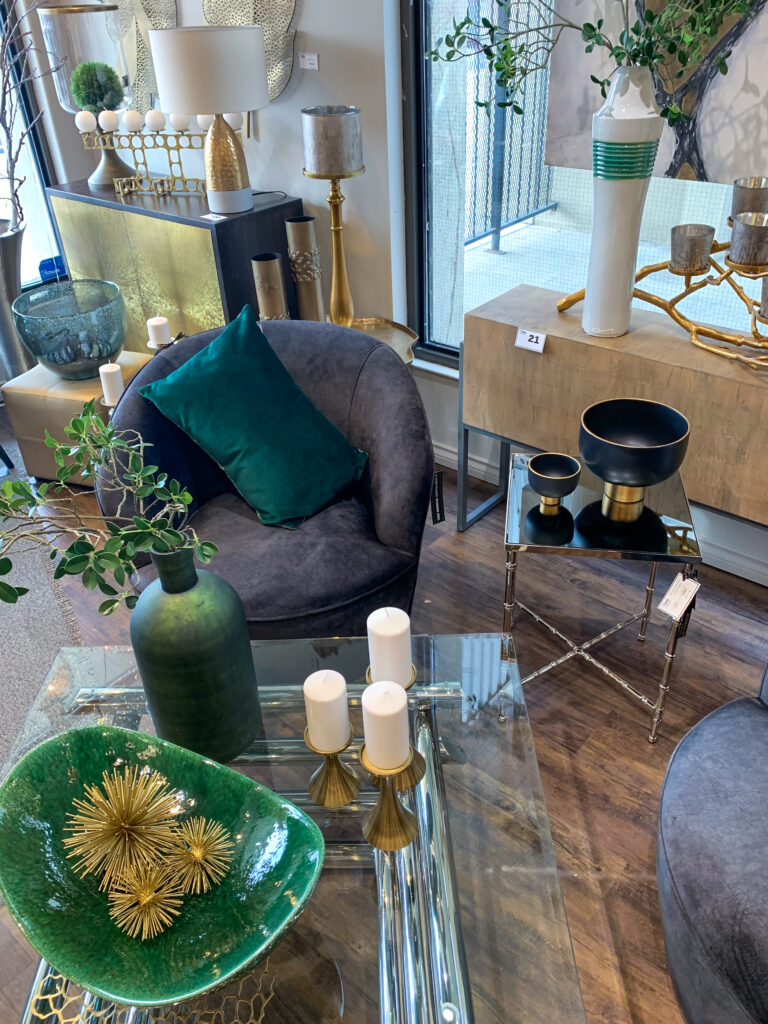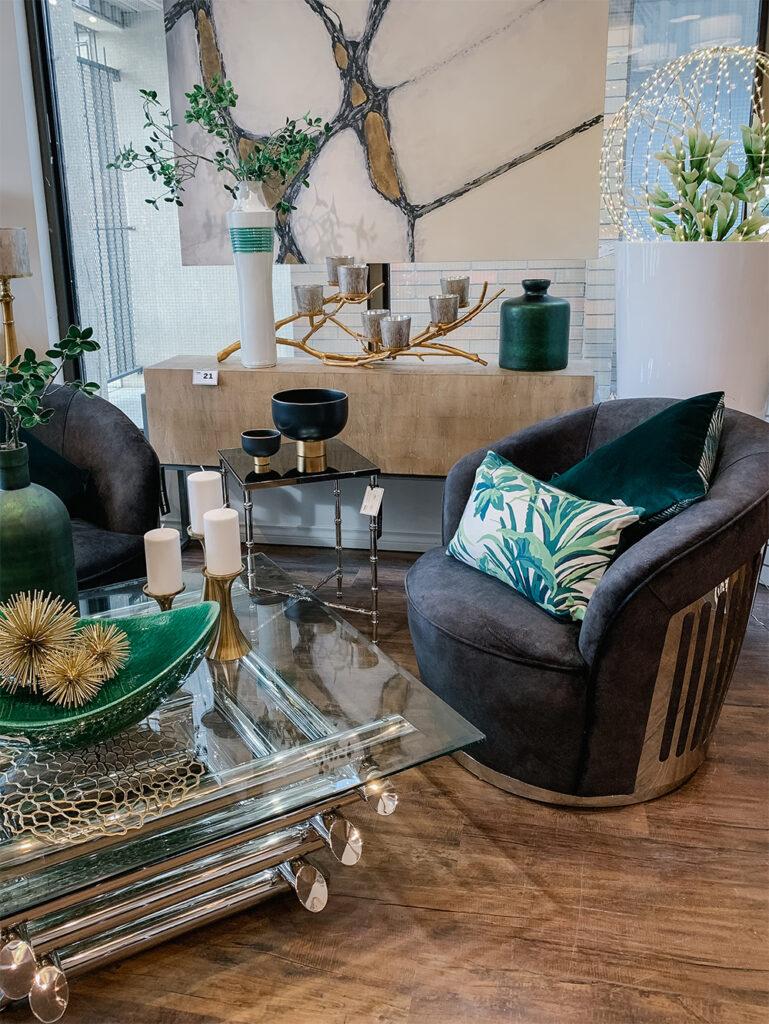 Take a closer look at the stunning new seating we have in this living room vignette. When you take time to look at their profile you will appreciate their modern curved shaping and the stainless steel decorative detail that sweeps along the bottom sides and back of the chair. They are also a lovely neutral charcoal grey so serve as a great base for any accent colour you choose for your spring refresh.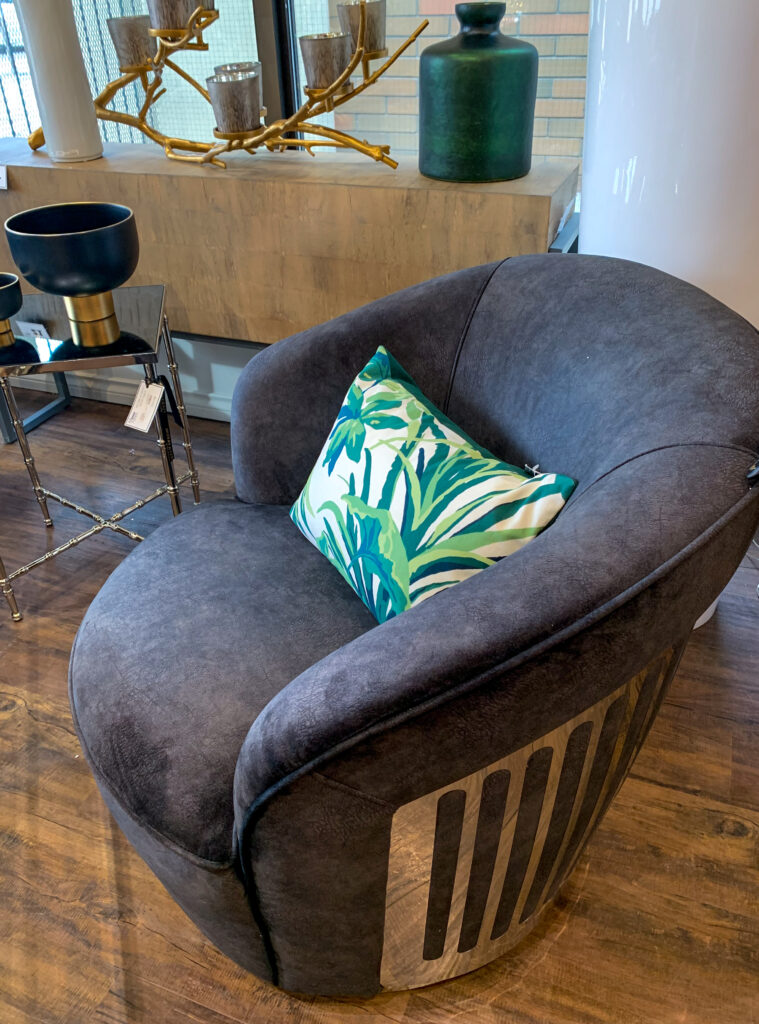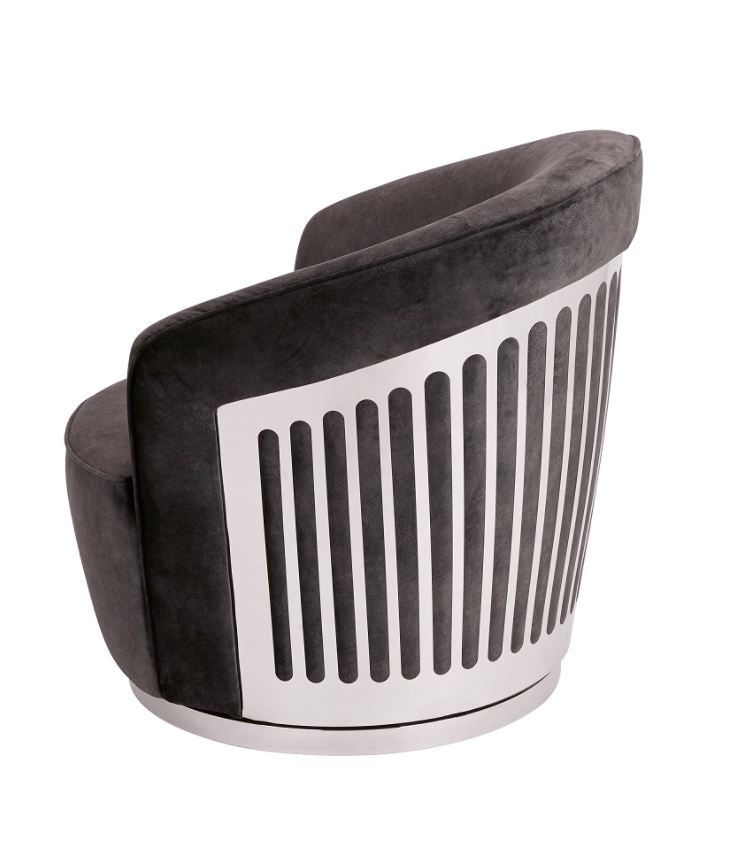 We show you how easy it is to transition your space for brighter days ahead with the addition of some new throw pillows in beautiful blue, soft creams and gold. You can never have too many throw pillow's right?!? A simple makeover in minutes and a few tosses! Now you can also choose to take your spring interiors to the next level with the addition of these hard to resist blue velvet tufted accent chairs, and glam things up with some gold accessories to tie everything together!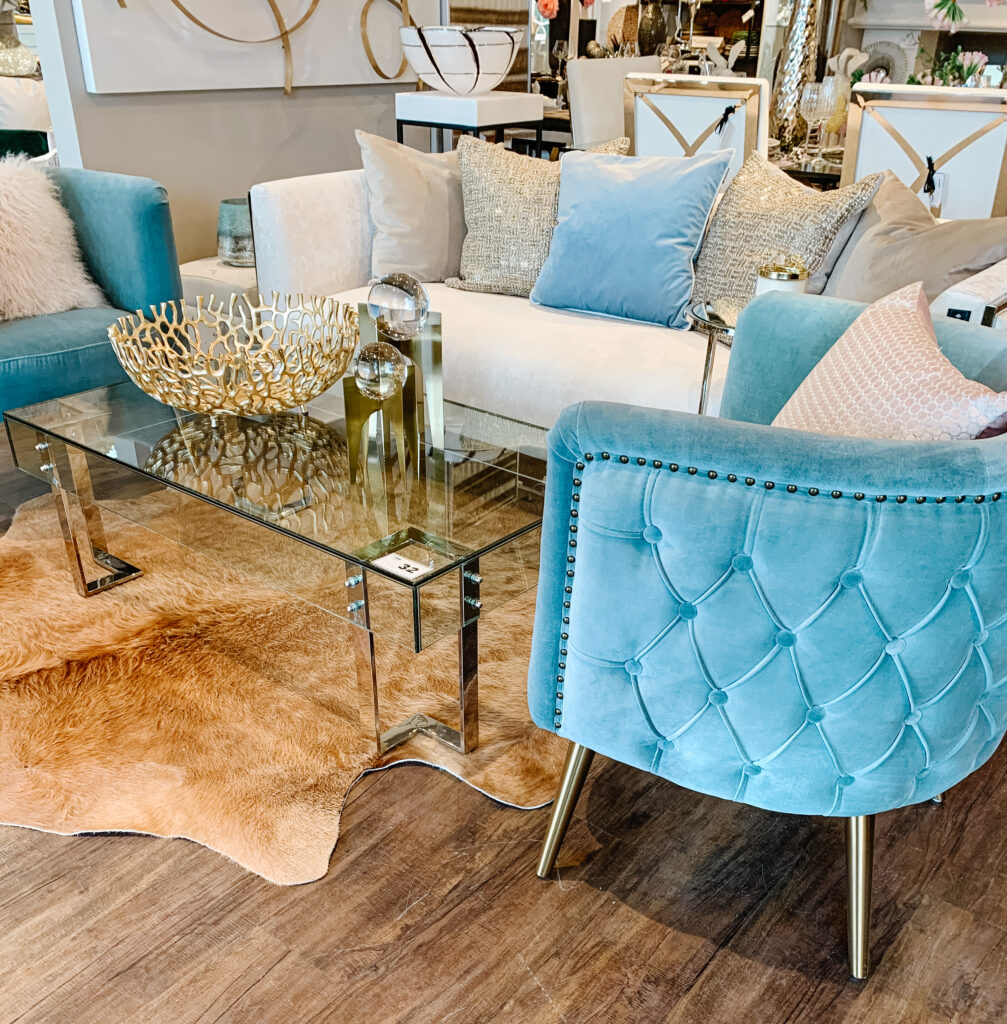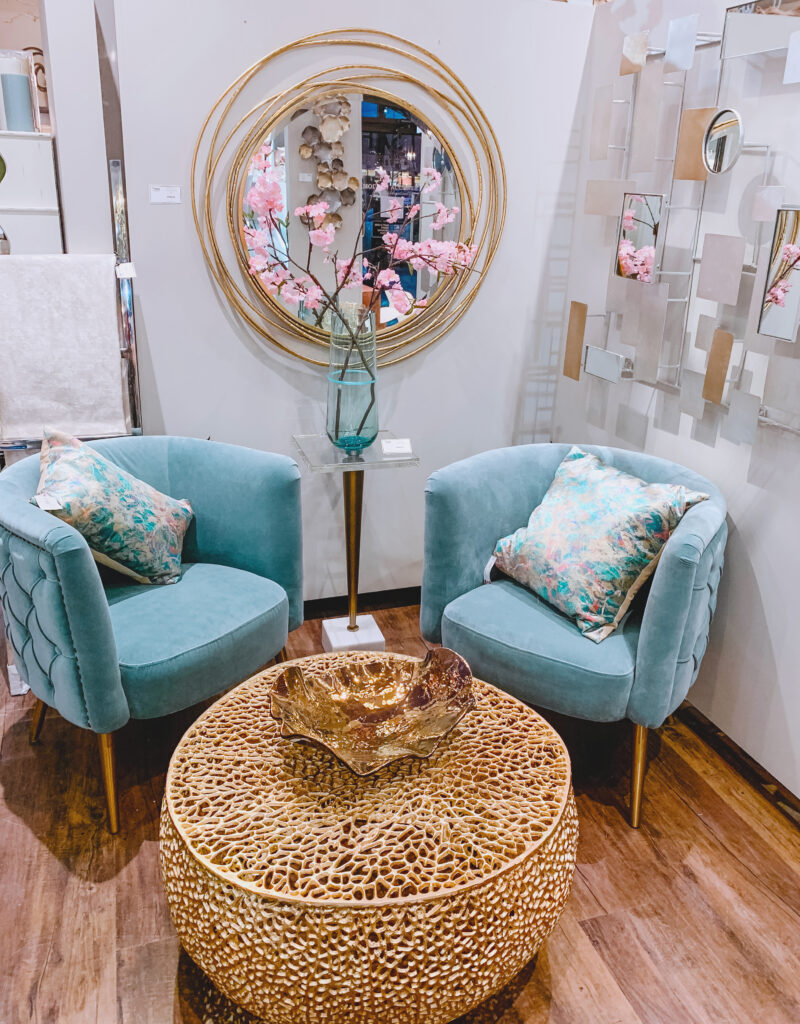 Bright and Light
Spring also brings new light and one of the best ways to bring some extra light to a corner of your space, or to brighten a windowless wall, is to put up some beautiful mirrors. Mirrors also have an amazing way to expand a small space and make it appear bigger. Plus they will reflect all your new spring colours so beautifully!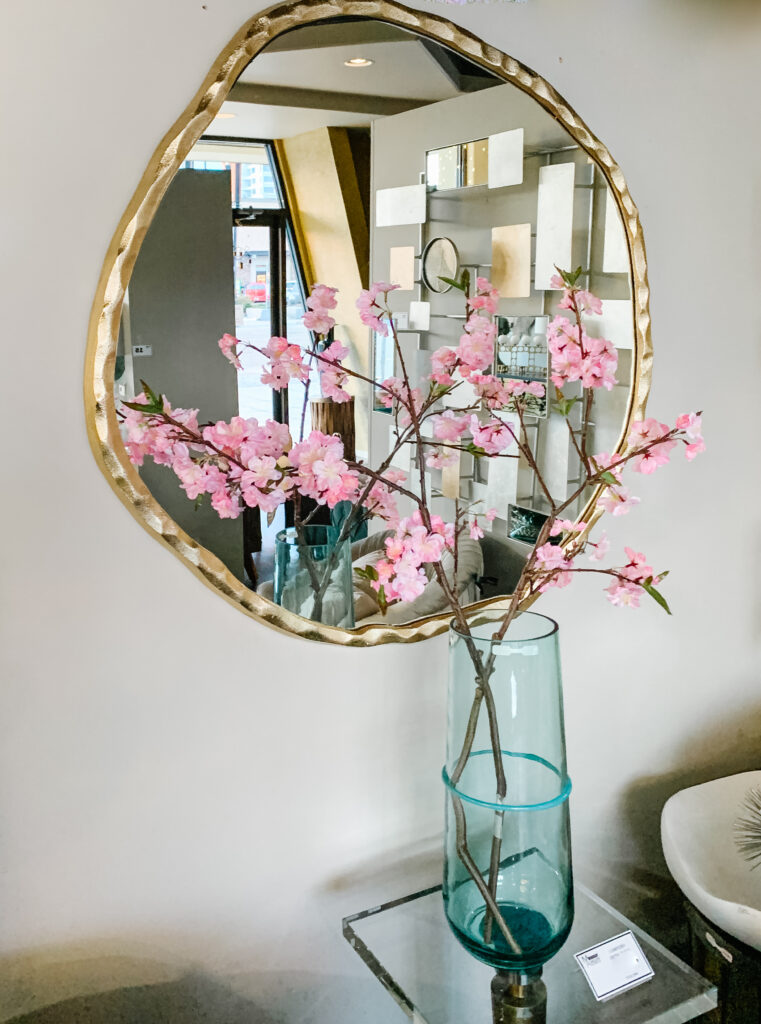 We love the perfect imperfection of the irregular shape of these mirrors. We have it in this style pictured above in gold that is approximately 36″ in diameter and then a similar style featured in a set of three silver mirrors, sized approximately 24″, 18″ and 15″ as shown below.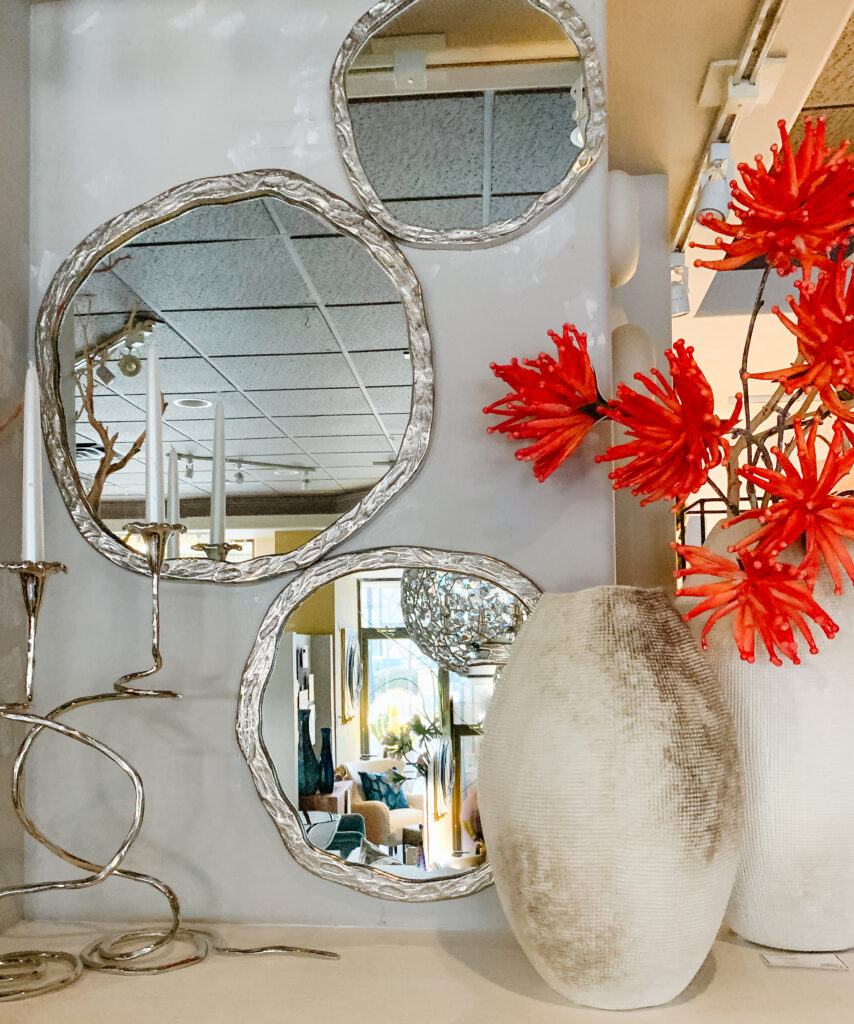 This is just a glimpse of what is to come. More and more new arrivals and inspiration for jumping ahead to spring are on the way so stay tuned. Make sure you follow us on our instagram and facebook pages and of course take a stroll into our store so we can show it all to you in person!