Spring Scapes
It's the time of year when we lighten things up and relish in those refreshing signs of spring. As the seasons change mother nature inspires us to transition our interiors too.  After a long winter there is no better reason to set the table for a dinner party styled for spring.
A CRISP REFRESH
Crisp blacks and whites are the perfect backdrop for this tablescape, where fresh shades of green, become the stars of the spread. And why shouldn't they be the focus? I don't know about you, but I sure do love to see the first signs of green grass or green buds on the trees. A tablescape dedicated to the celebration of spring wouldn't be complete without pops of green and it is made even better with fresh rose buds and green succulents.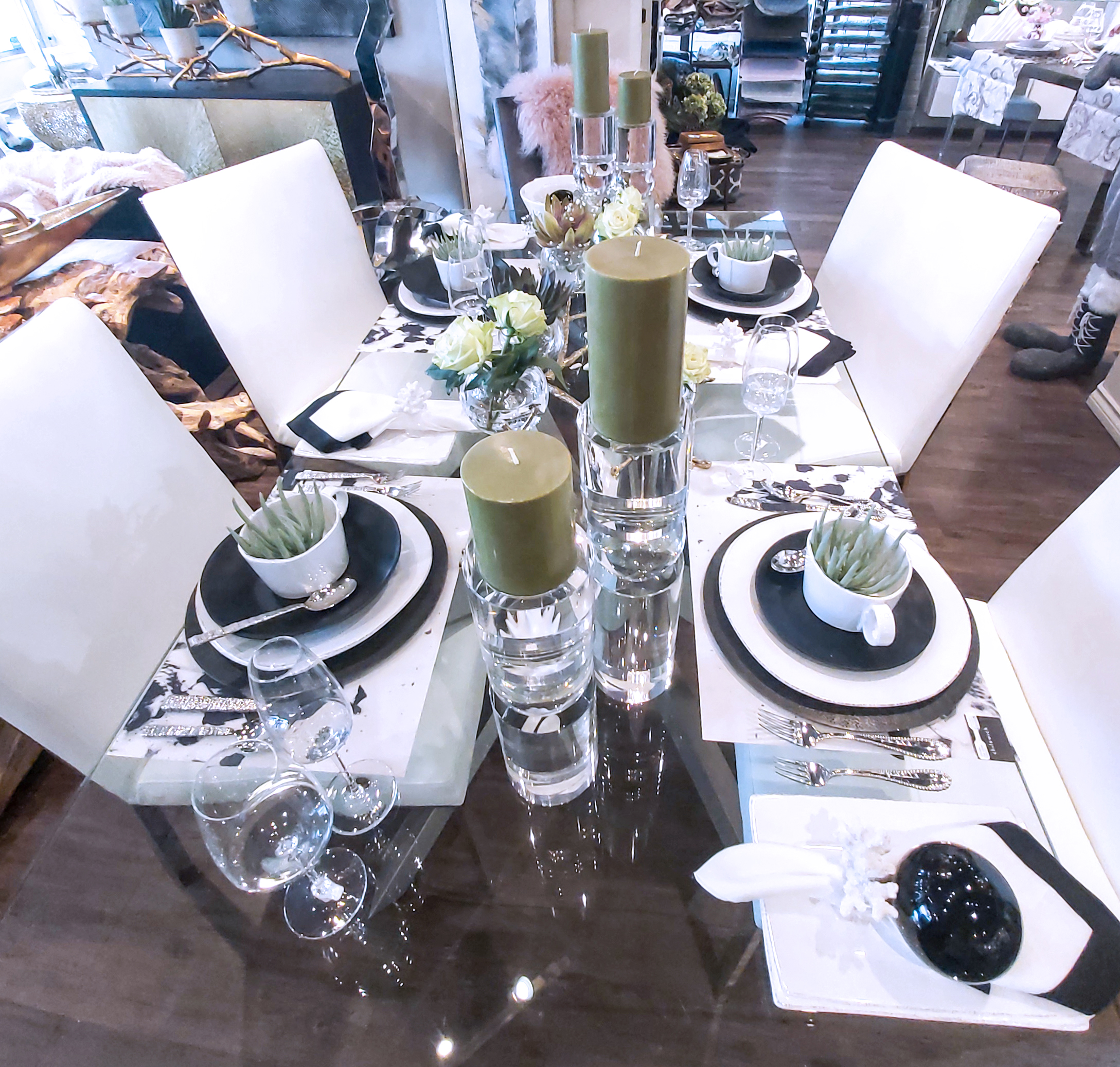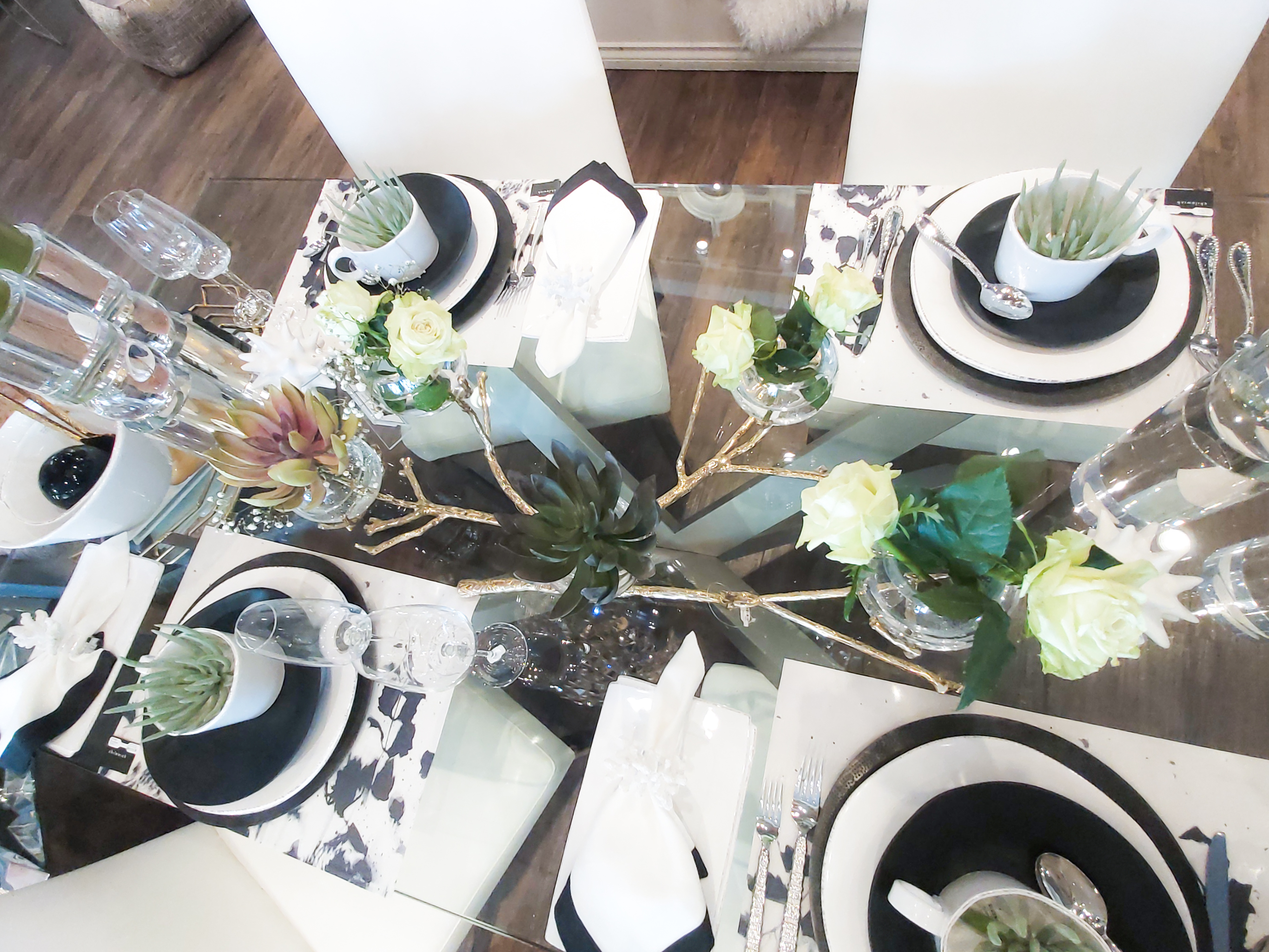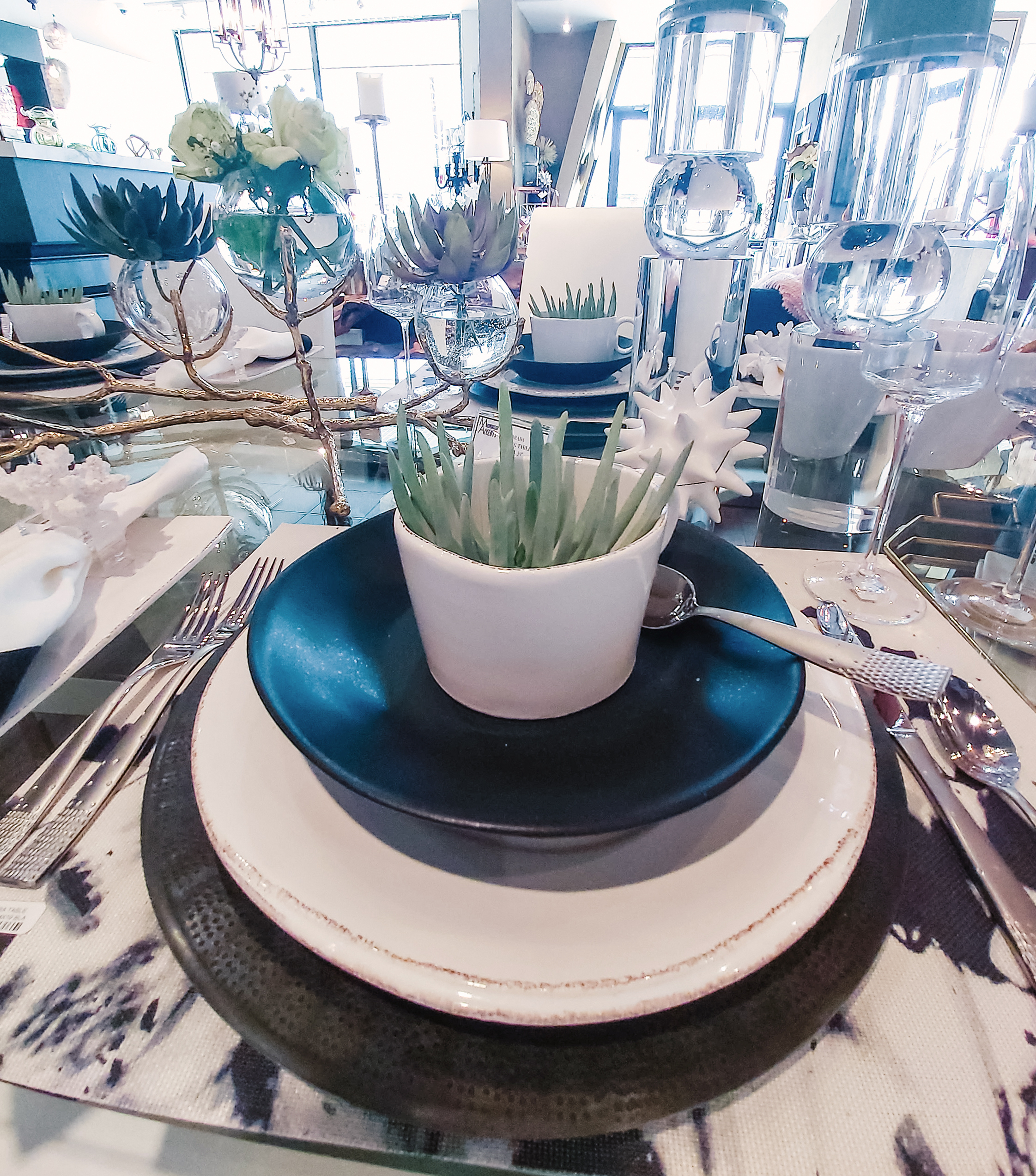 I believe we have highlighted these candleholders/vases before that are meant to replicate tree branches as they are one of our favourites. We show how you can change their look and feel seasonally in this styled table.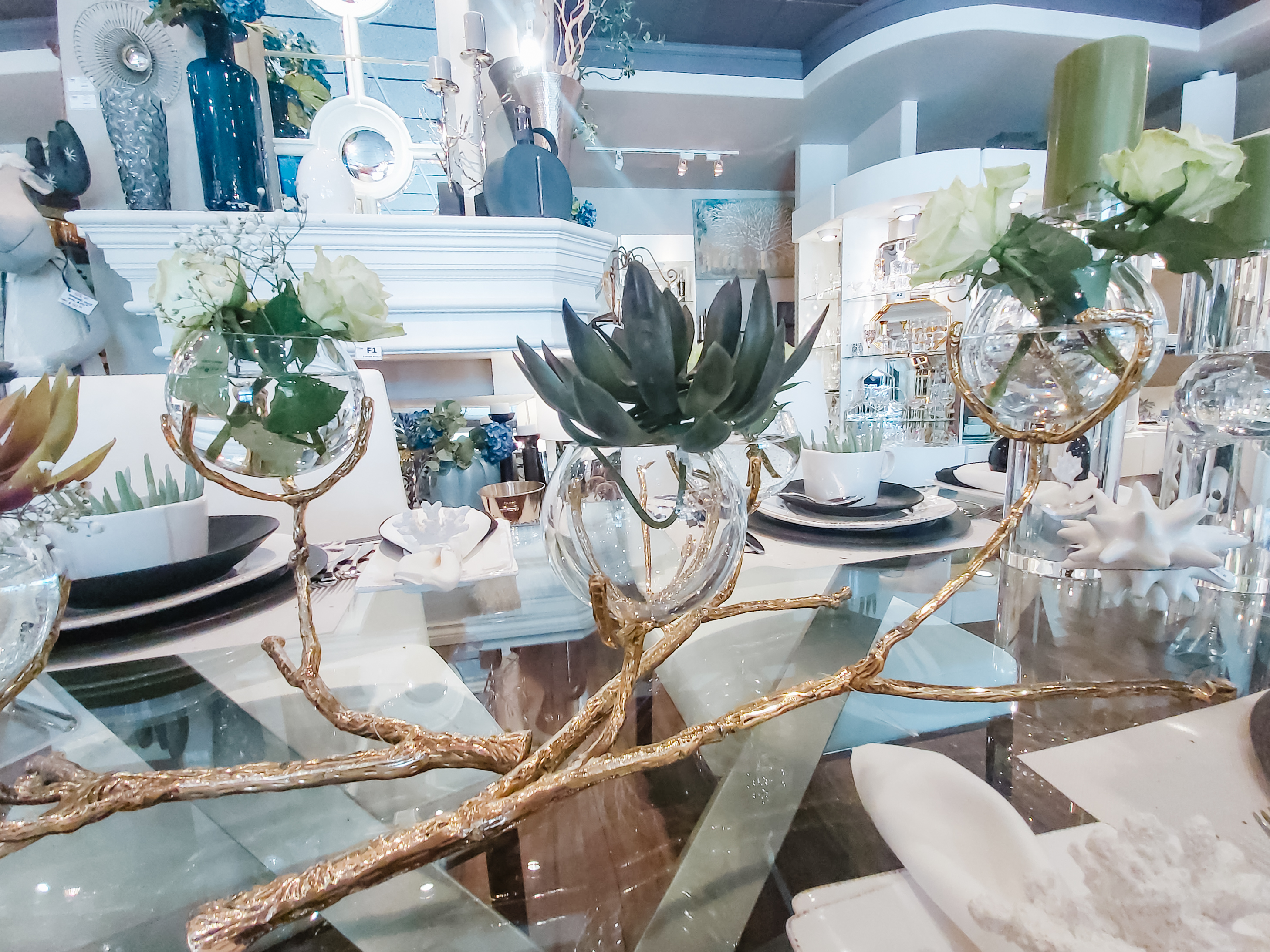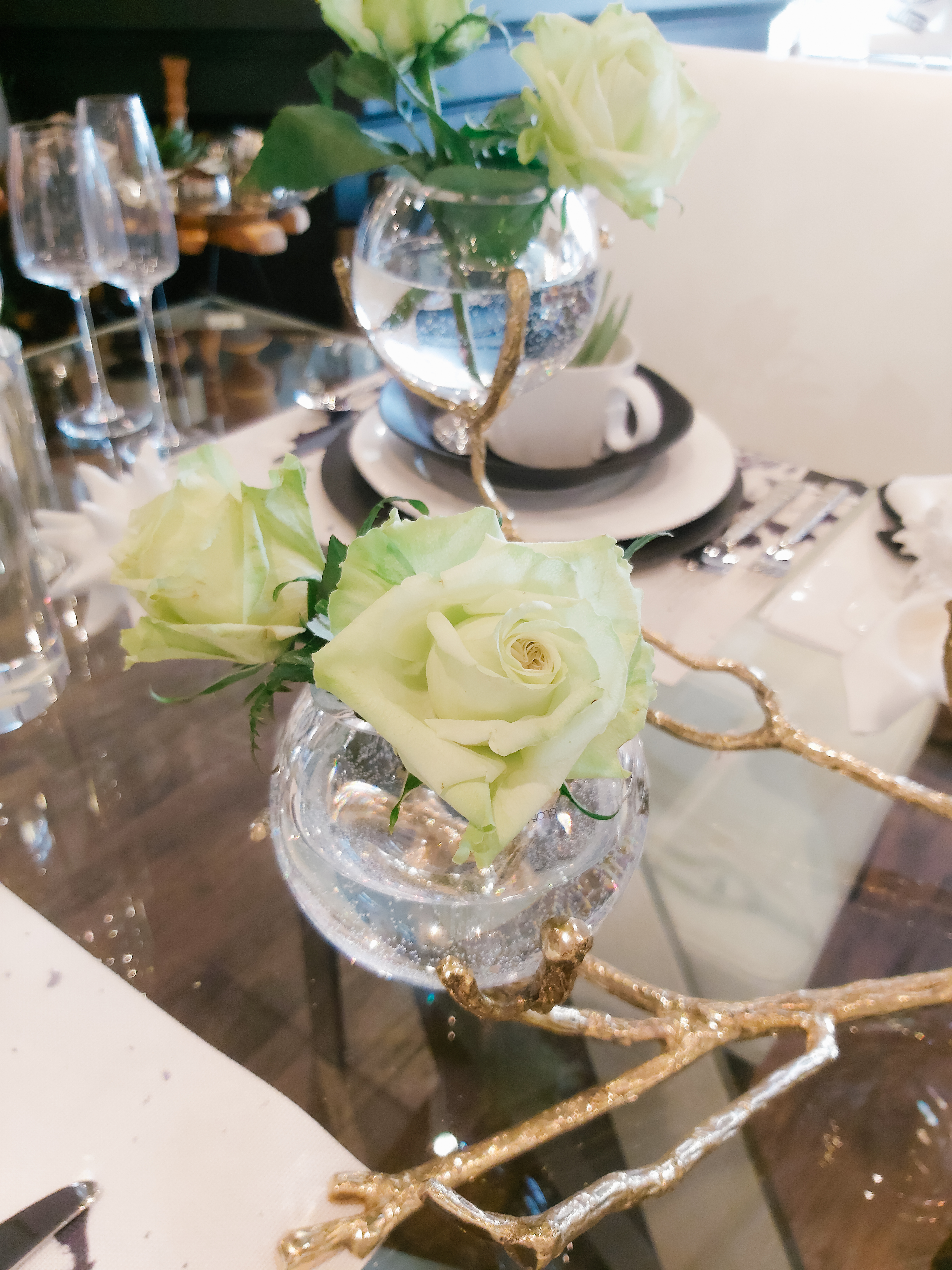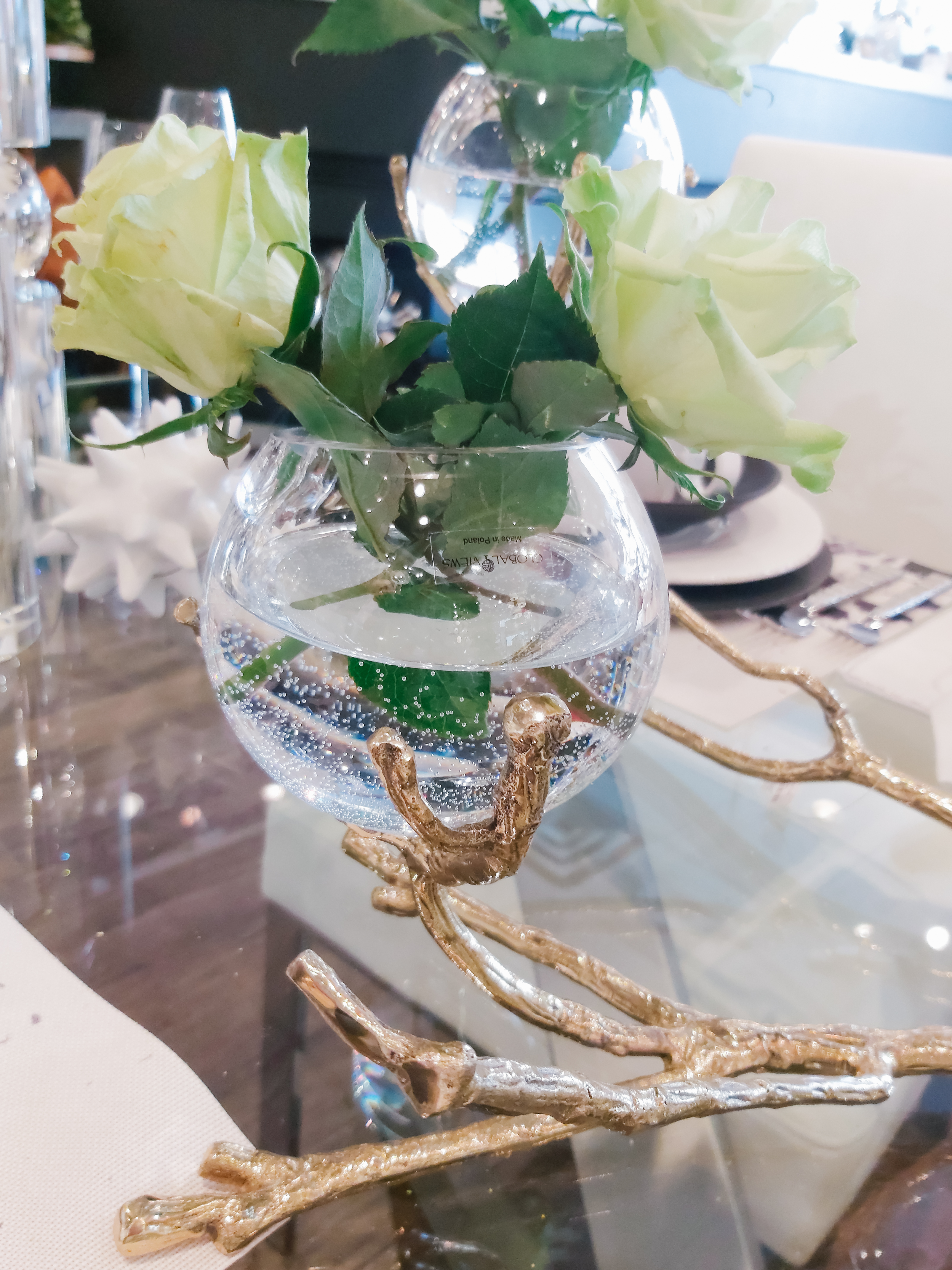 So what are some of the other ingredients used in this stunning spread? Aptly named, the Flora placemats, from Chilewich, add a subtle texture and artistic motif just right for our theme. The Lastra dinnerware collection from Vietri with its crisp white finish and organic shape contrast beautifully with the matte black Caviar dinnerware from Maxwell Williams. The layered look wouldn't be as effective without the hammered chargers and the black and white napkins.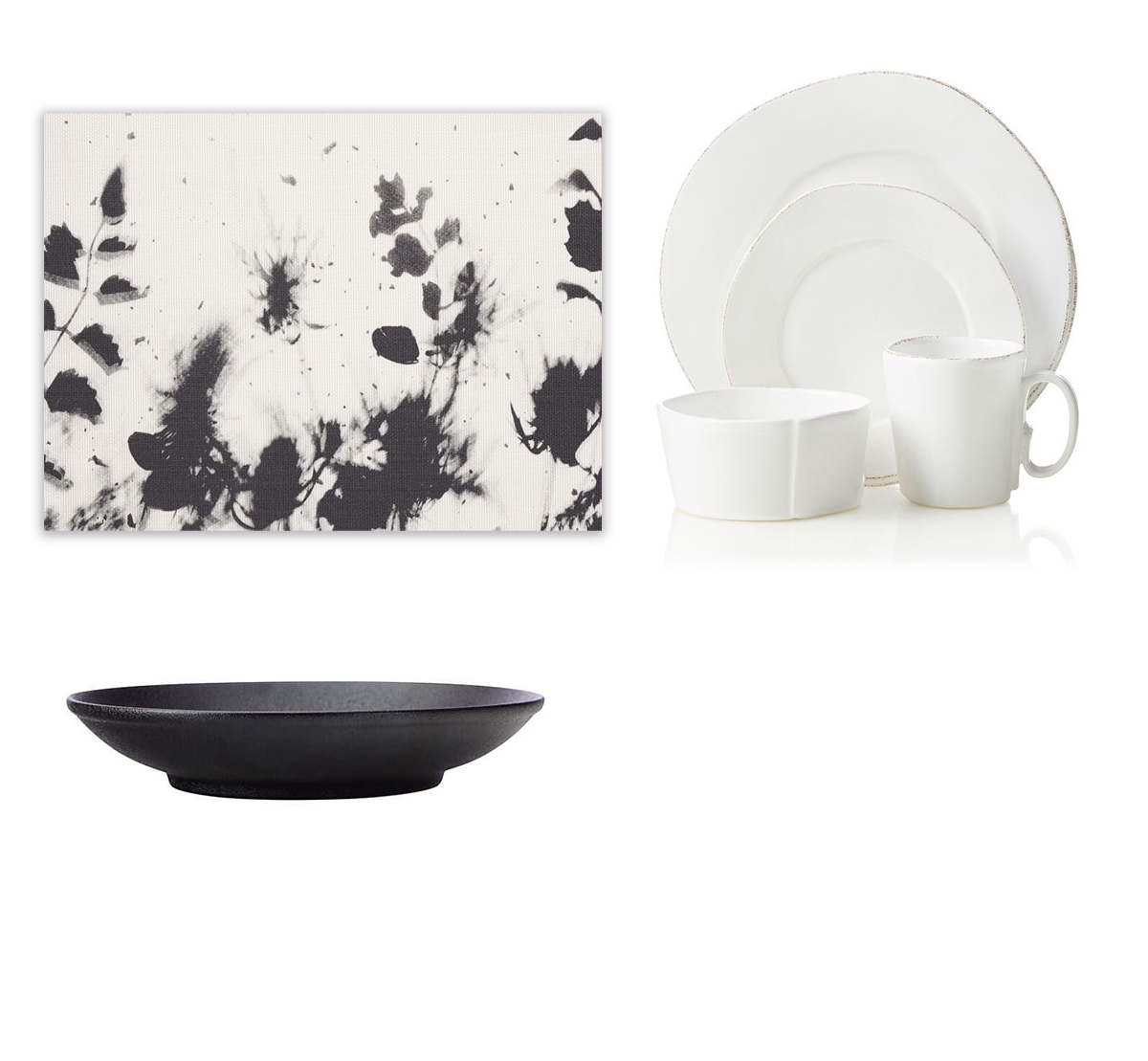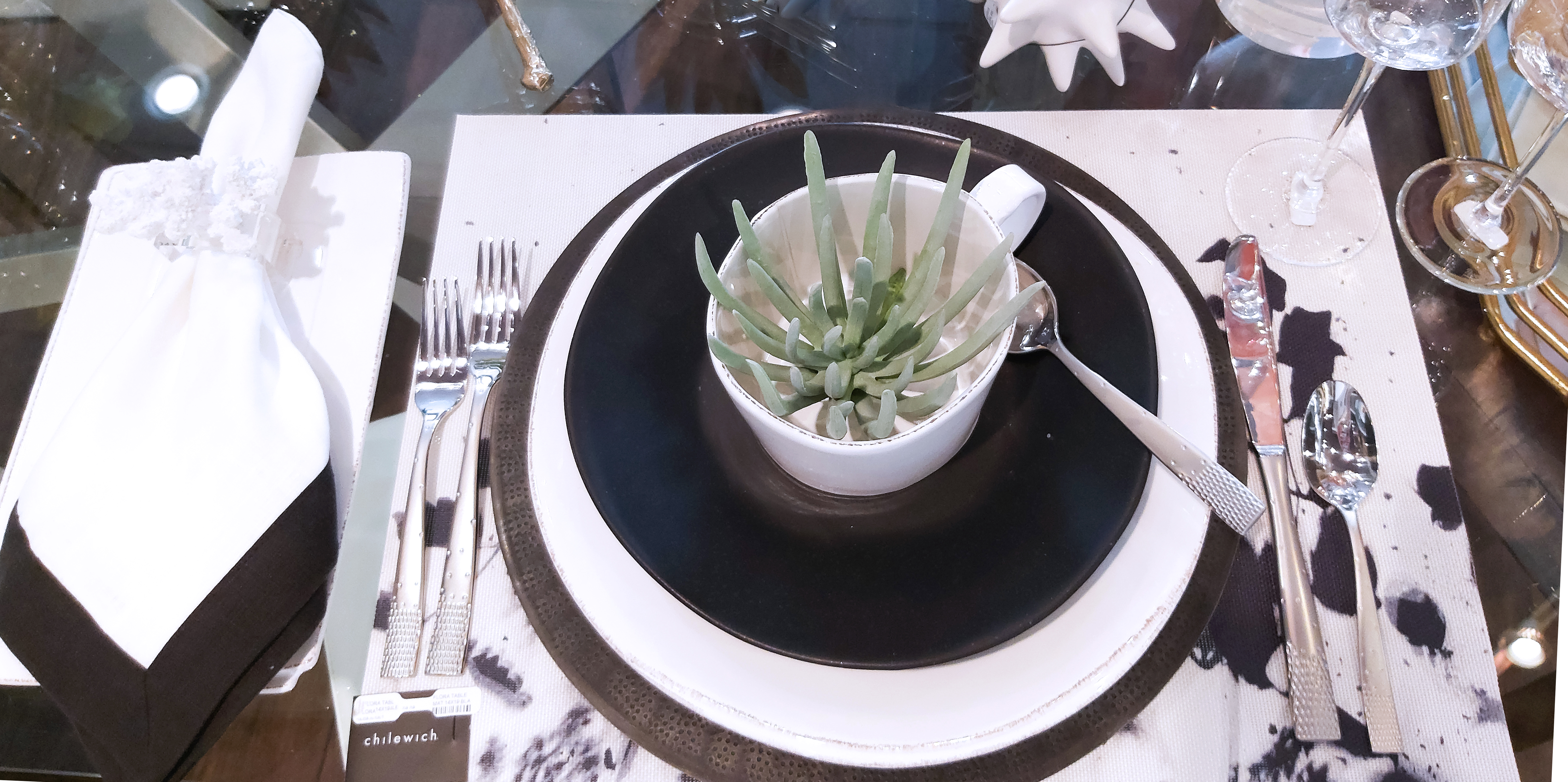 Often forgotten is the importance of the flatware. We realize we need it to eat our meal, but how much thought are you putting into its style? Think of it as the jewellery of your place setting, and in this case, we even brought you some bling.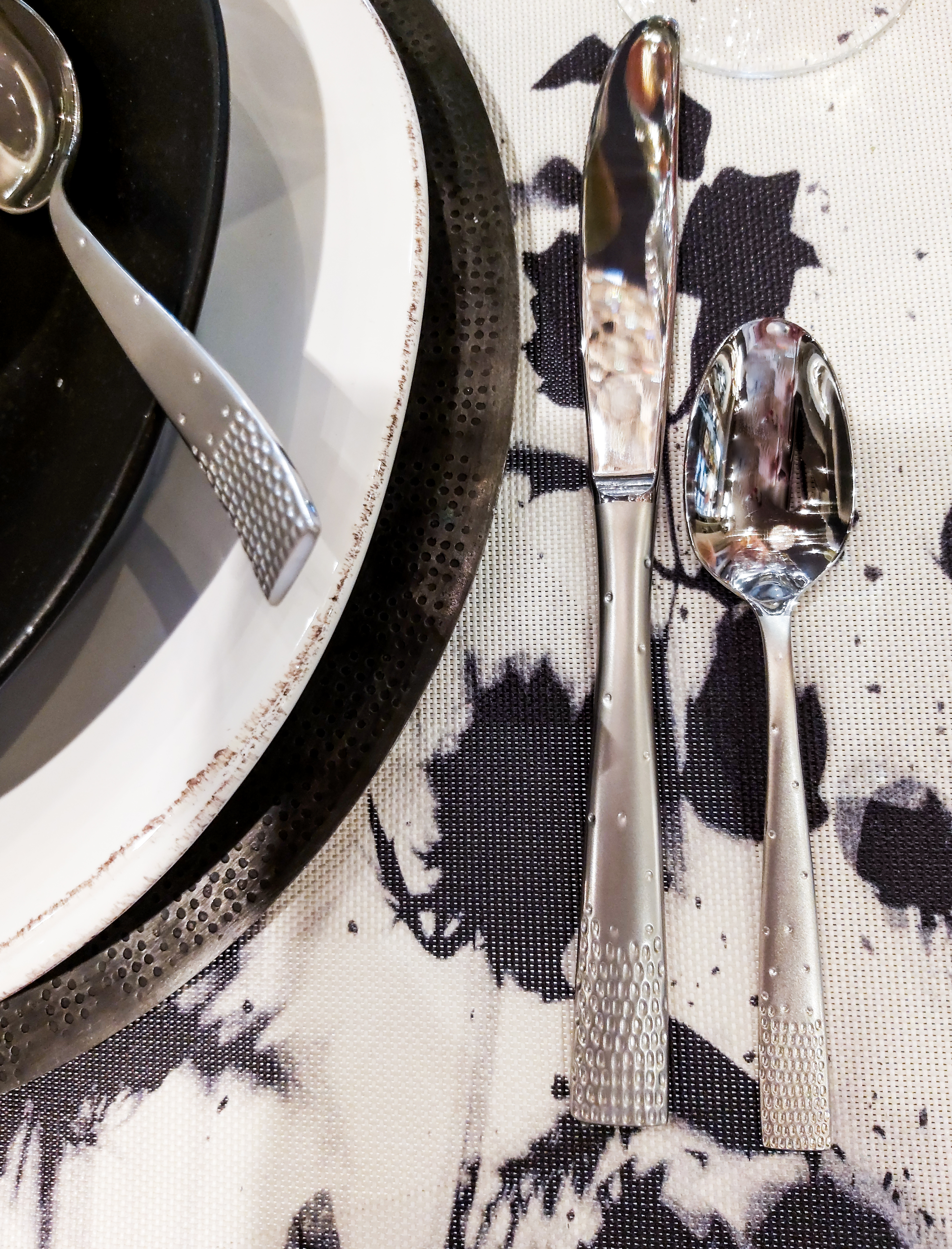 BLOSSOMING PINK
This tablescape is blooming in shades of pink and soft neutrals. It feels light and airy just like spring and the pops of soft colour are warm and inviting. We are showing here an alternative way to set your table with two runners running parallel to each other. This replaces the need for a full table cover or even placemats. And why wouldn't you want to leave some of this beautiful live edge table exposed? Defining each setting are fun rattan chargers. Those combined with the pink florals and branch-like candleholder/plantholder gives this spread the feel that you are at a garden party welcoming spring blooms.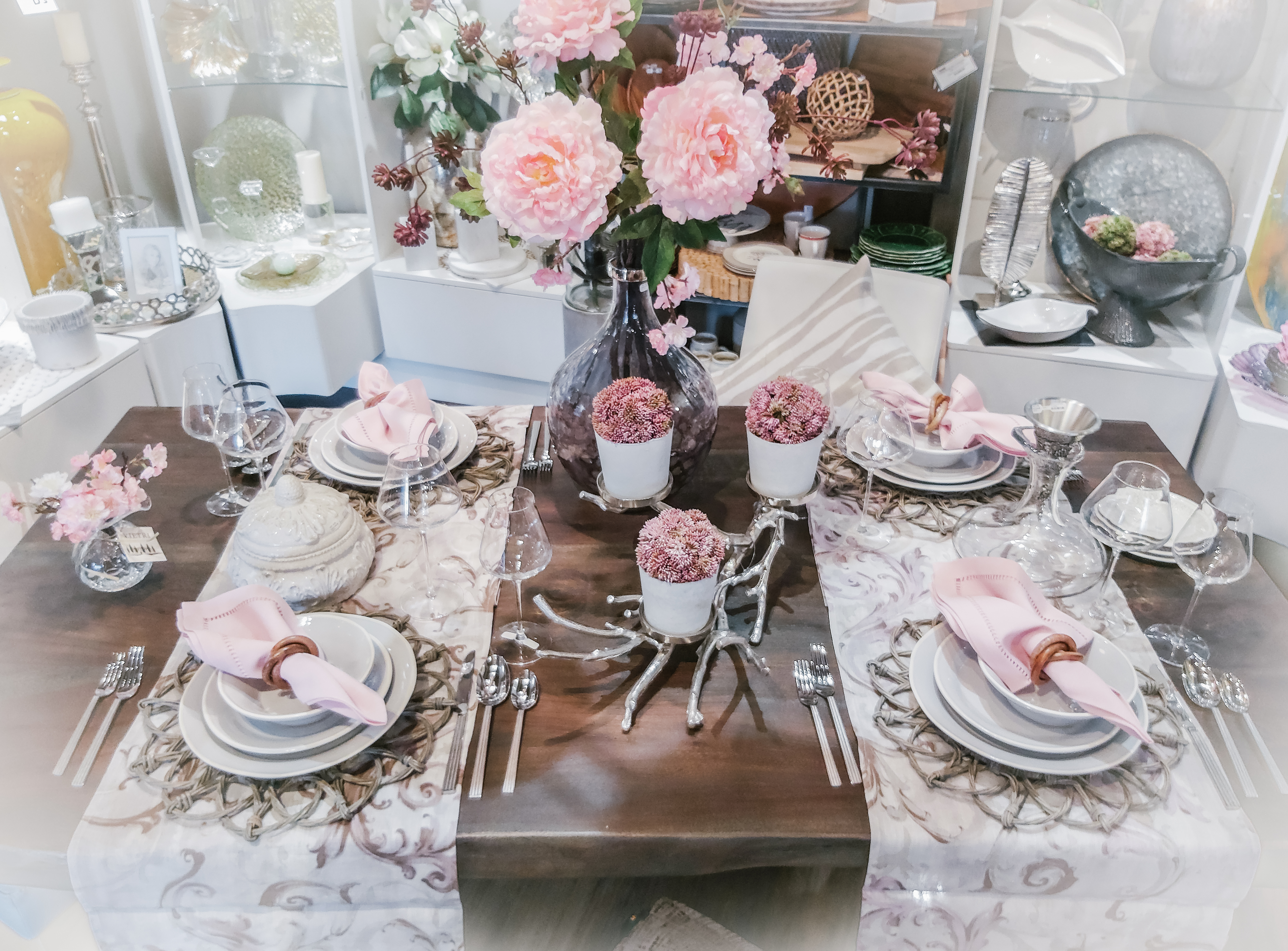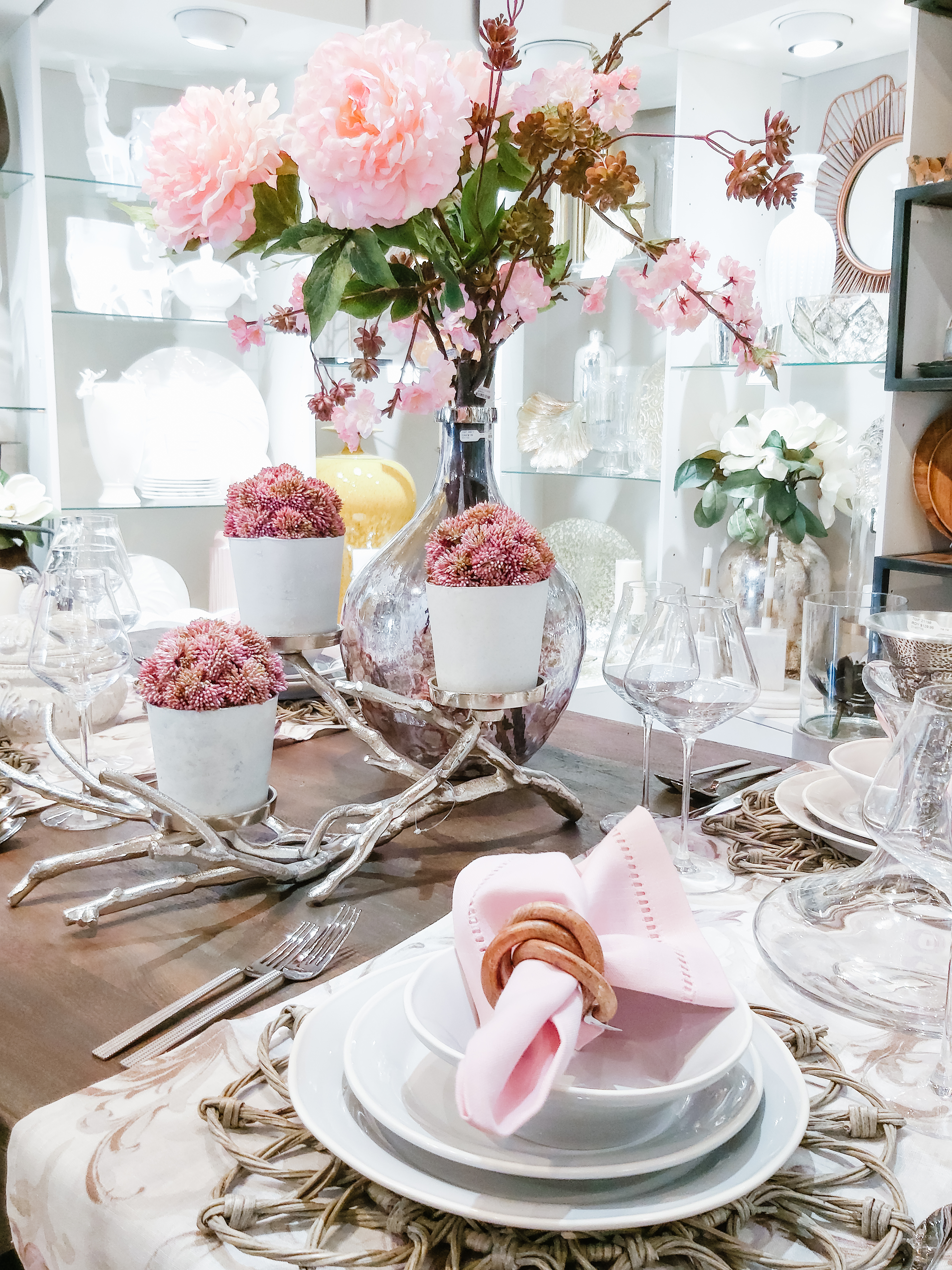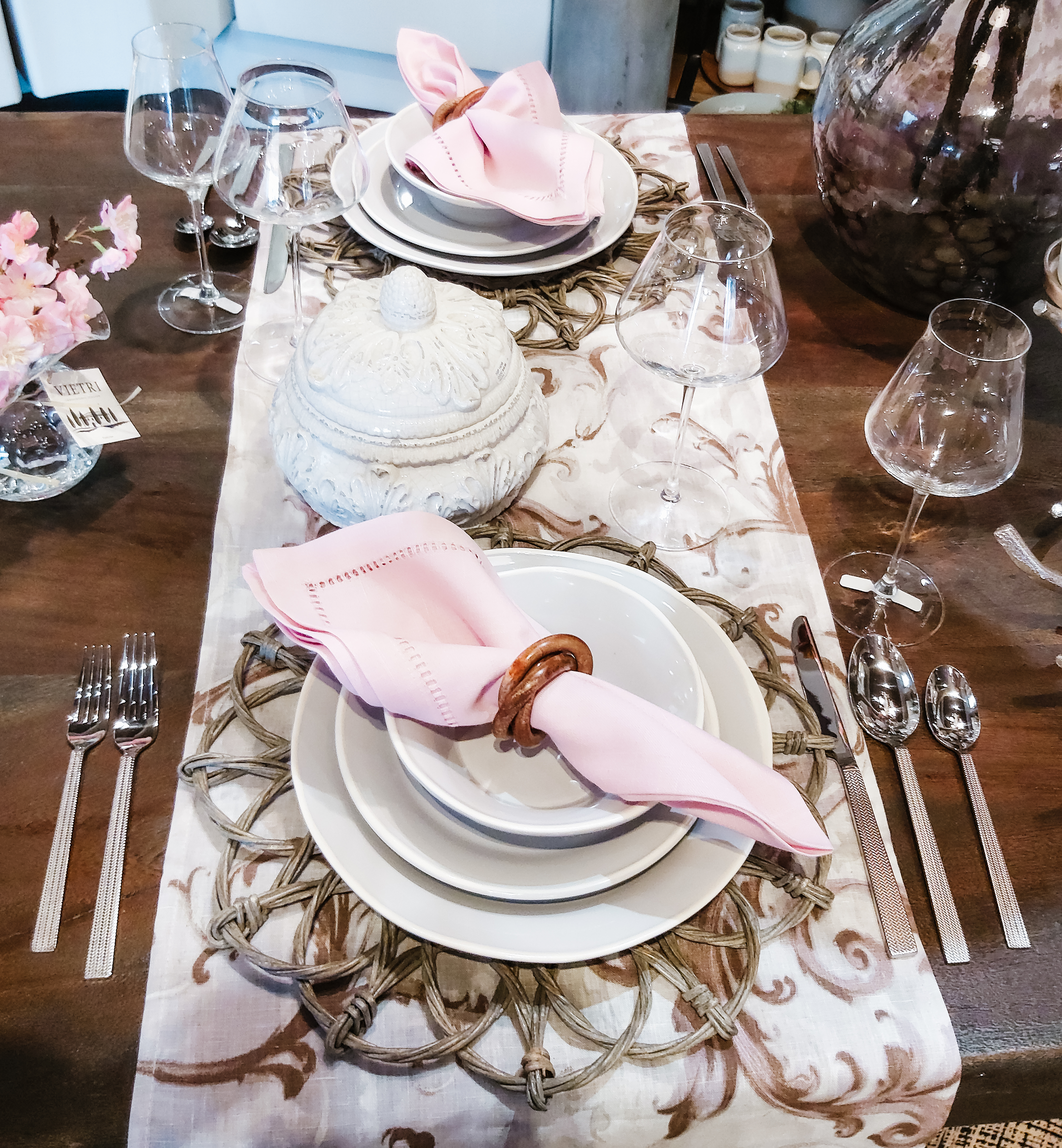 This time the dinnerware that is featured is from the relatively new Viva collection from Vietri. If you look closely, the selection we have used here is a really soft light grey with white around the edges. We love the subtle two-toned look. If you prefer, this same collection is available in solid white as well as a dark blue with white around the edge again.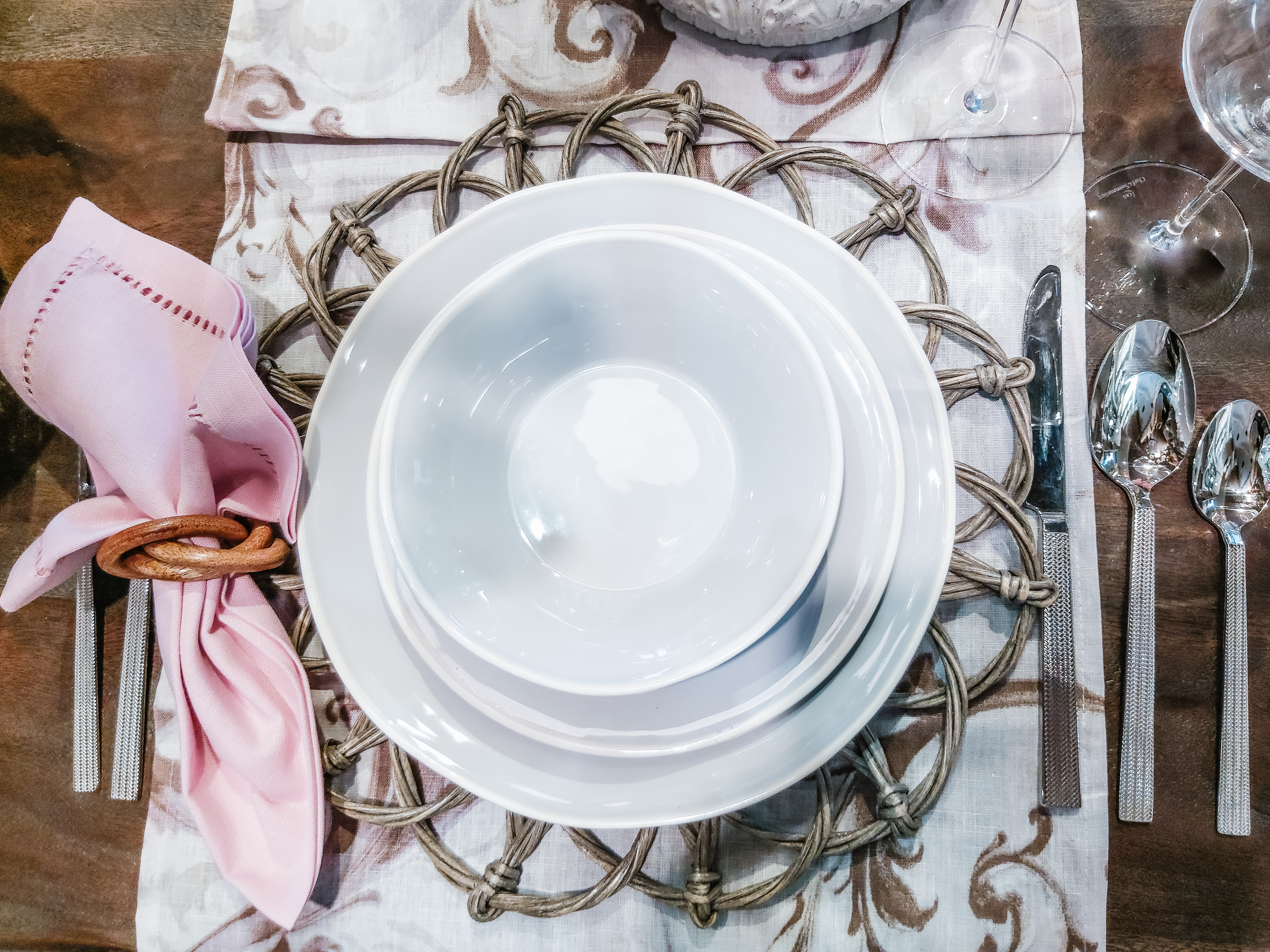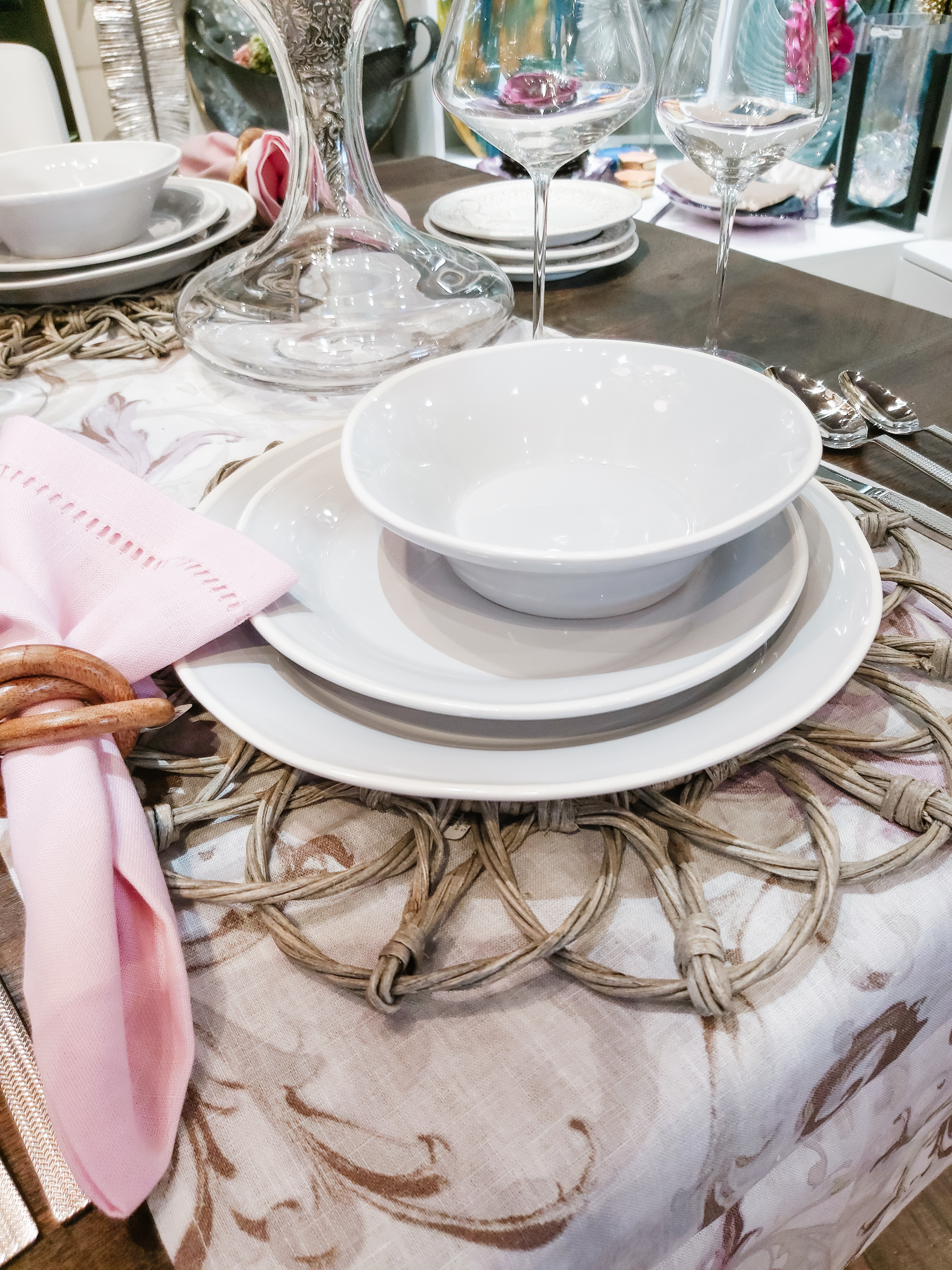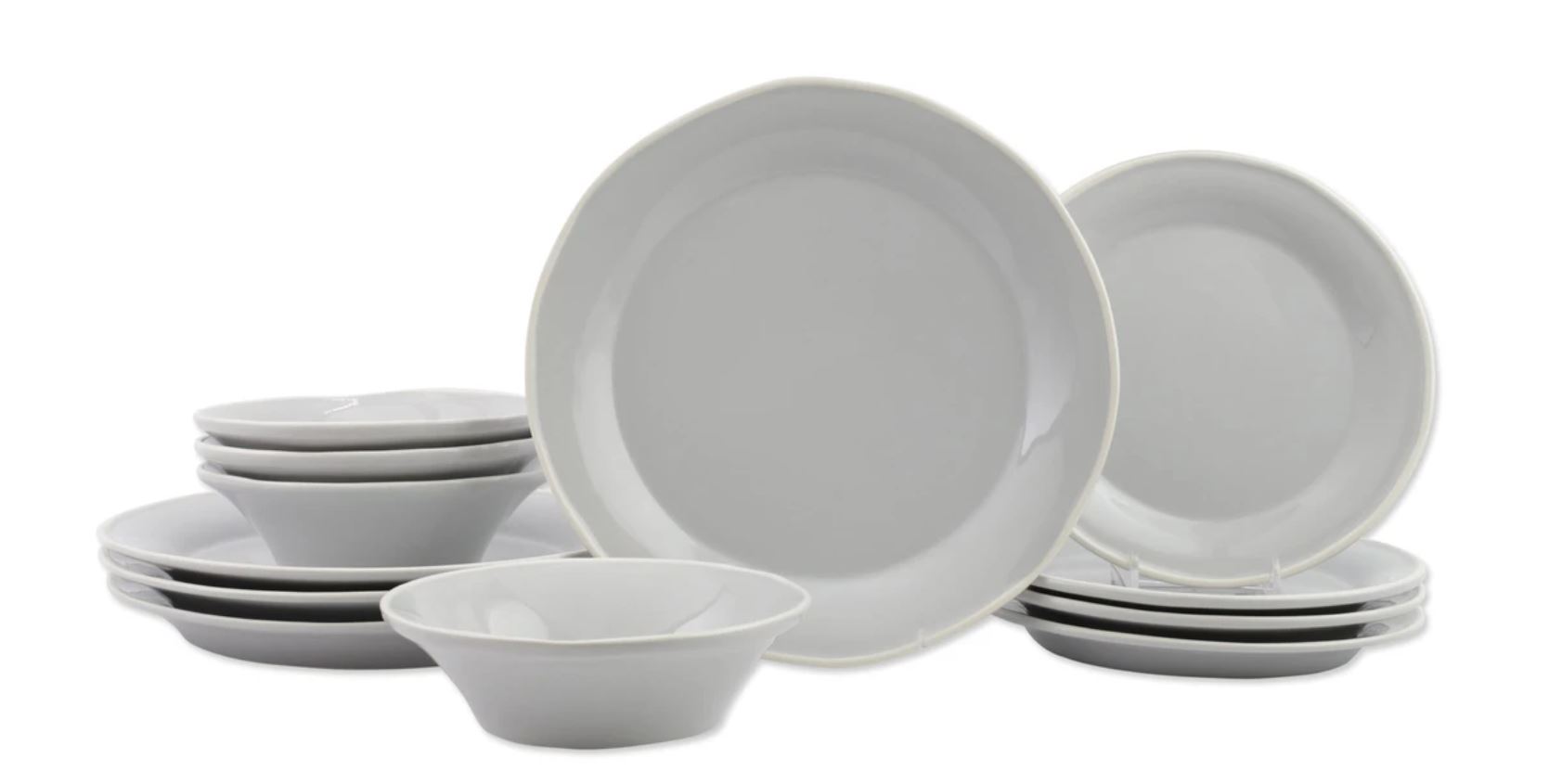 Of course pink linen napkins and the subtle pattern on the runner tie everything together. The simple glassware also ads to the light and life on this table.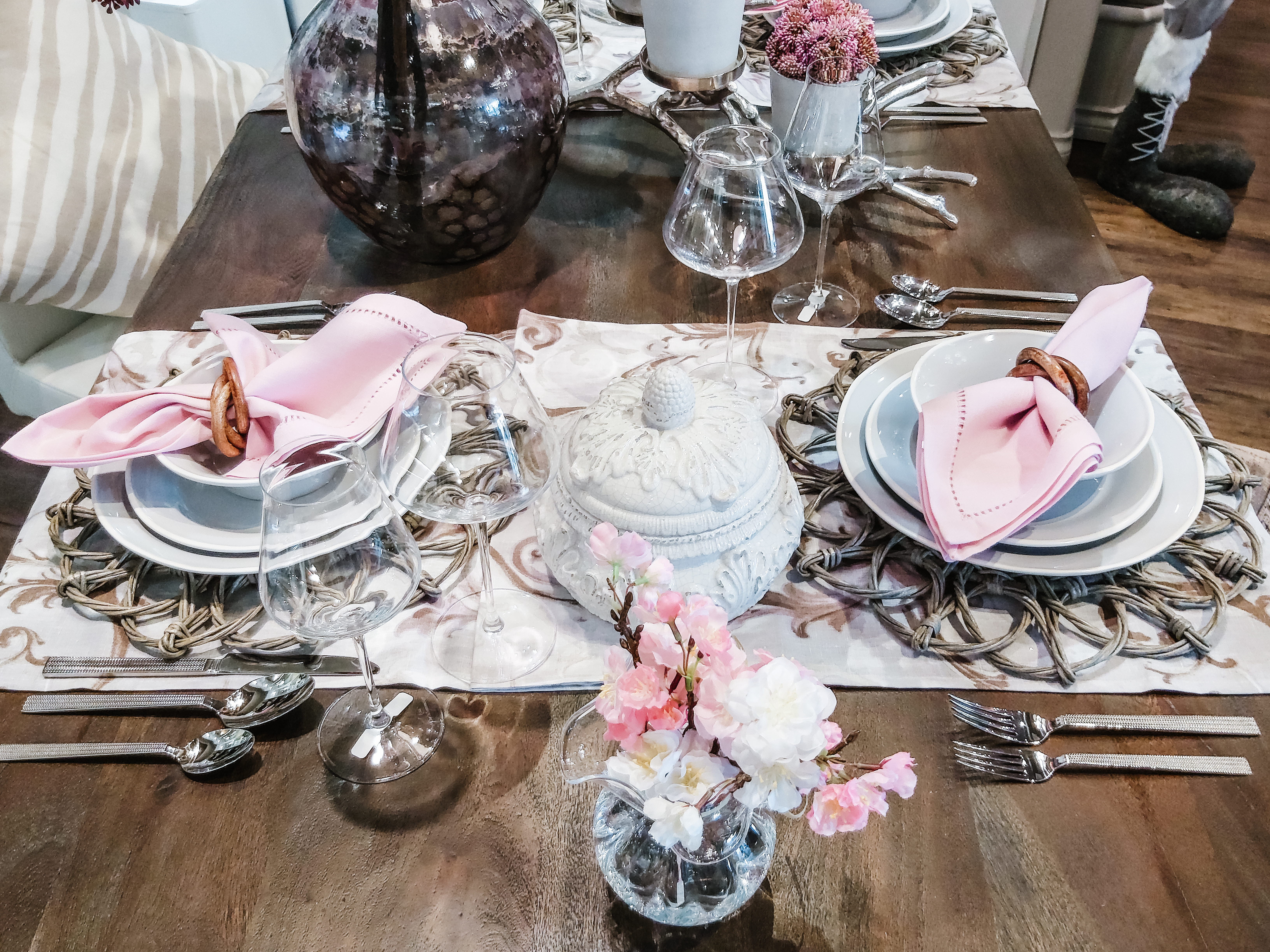 You may notice we have also included one of our favourite vases, also from Vietri.  Mouthblown in Tuscany, the Vietri Hibiscus Small Glass Bud Vase comes in several different colours and adds a delicate charm to any room or occasion. We love it as a gift idea too!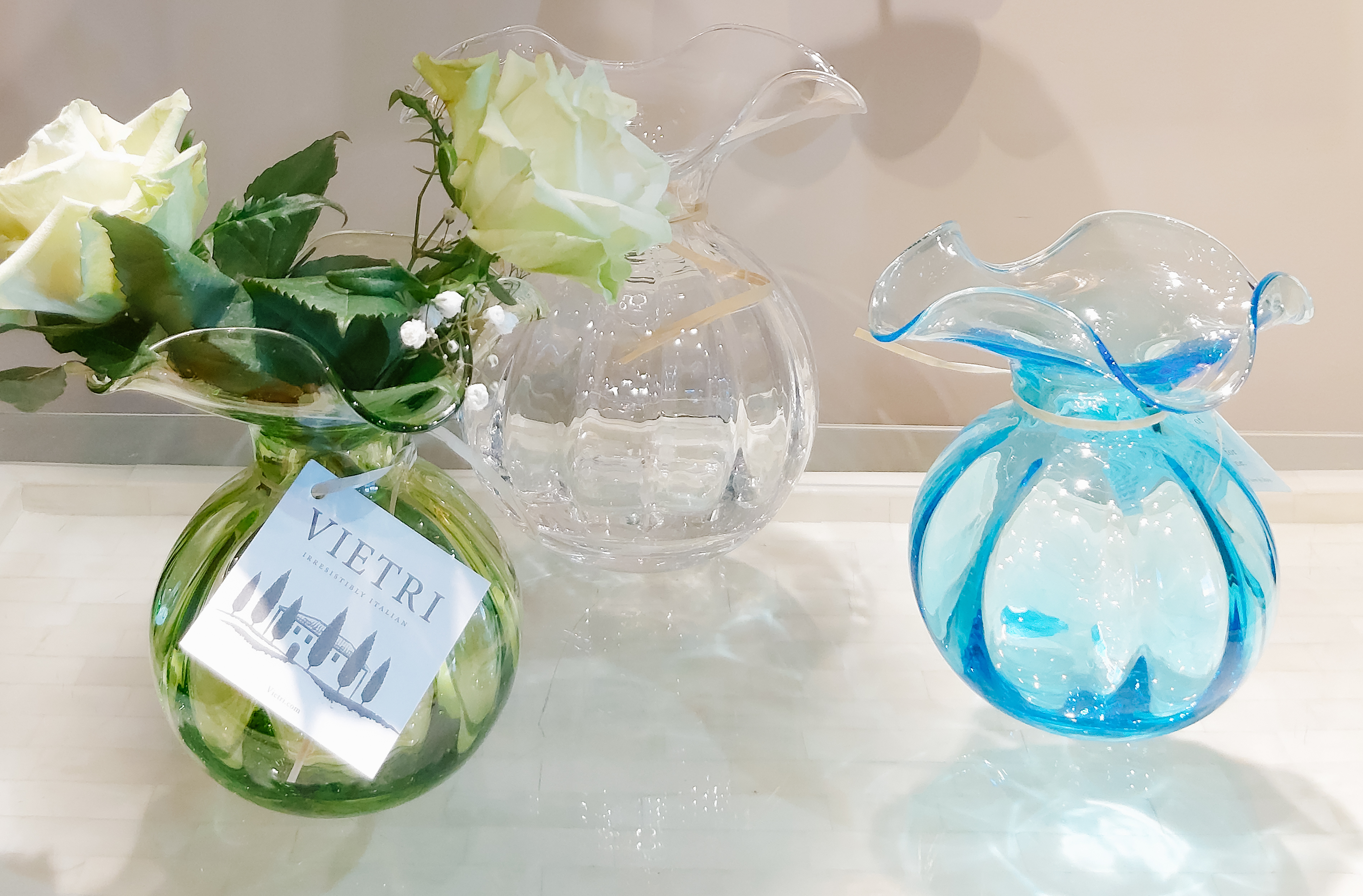 We can't wait to help you with your Spring Scapes!