Spicing up your Thanksgiving
That autumn crispness in the air and all things pumpkin spice popping up everywhere signal that Thanksgiving is just around the corner. We are sharing some ideas that will add some spice to your Thanksgiving, no pumpkin even necessary.
TOAST TO BEAUTIFUL GLASSWARE
Red or white with dinner will be an easy choice compared to choosing from all the amazing drinkware options. You can choose from a stunning traditional waterford crystal wineglass or dazzle your tablescape with glasses that are accentuated with gold.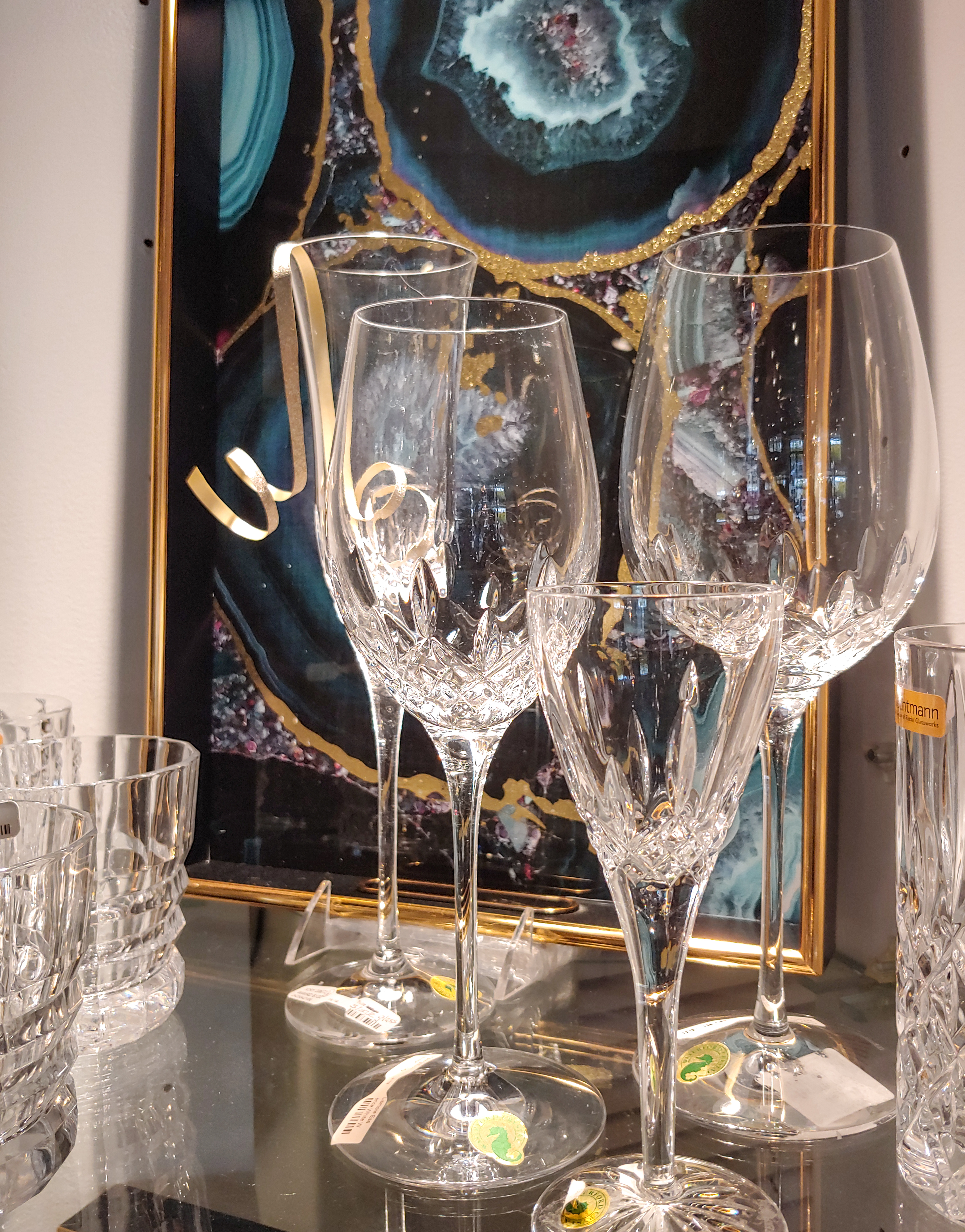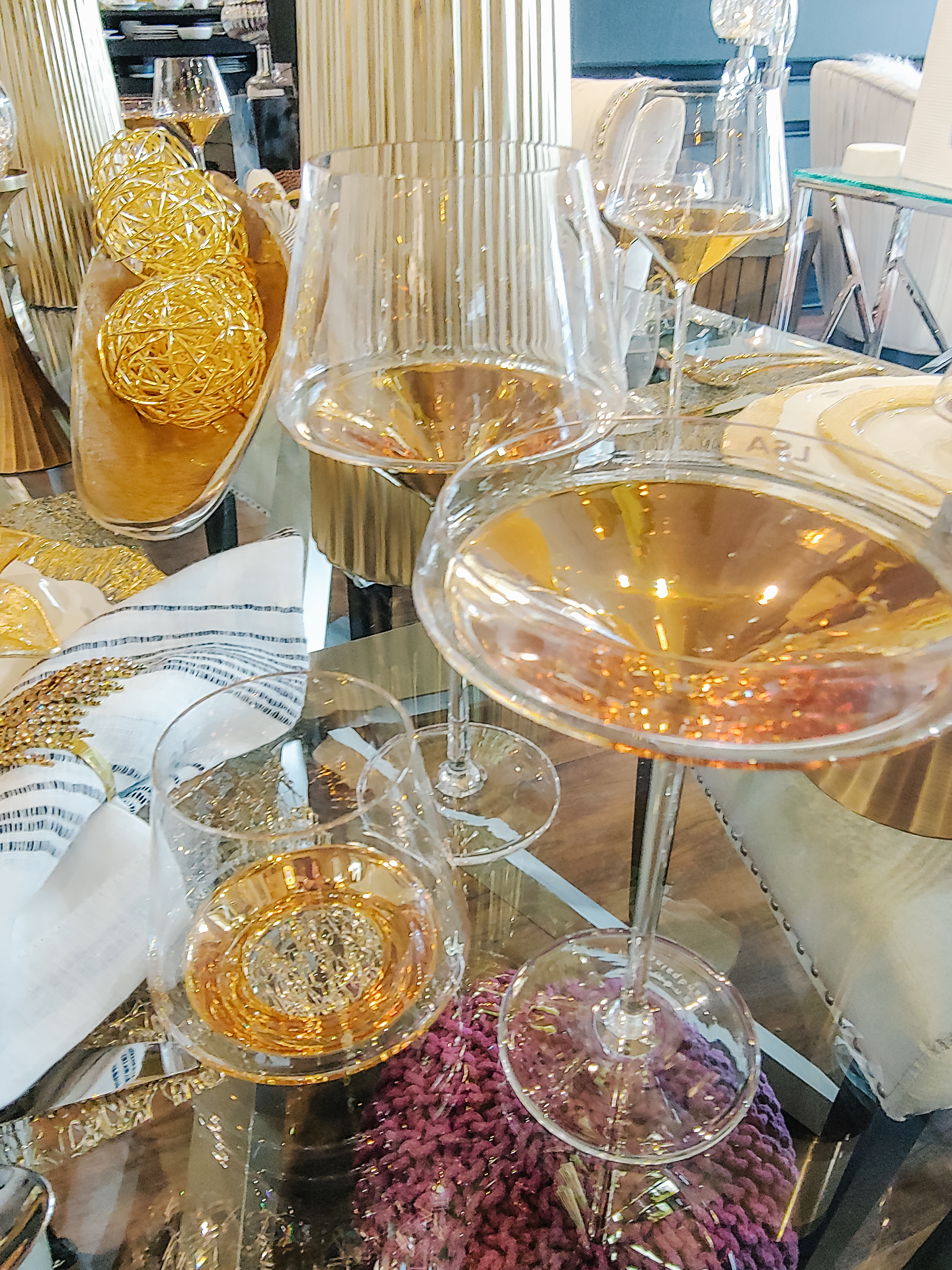 KEEP THE HUNGER TO A MINIMUM
It goes without saying that the highlight of Thanksgiving is the food and of course your guests will be thankful for a little bite before the main event is served. A beautiful spread of cheeses or your other charcuterie favourites will be an impressive preview of the meal to follow served on a beautiful cheese board with equally elegant knives and spreaders.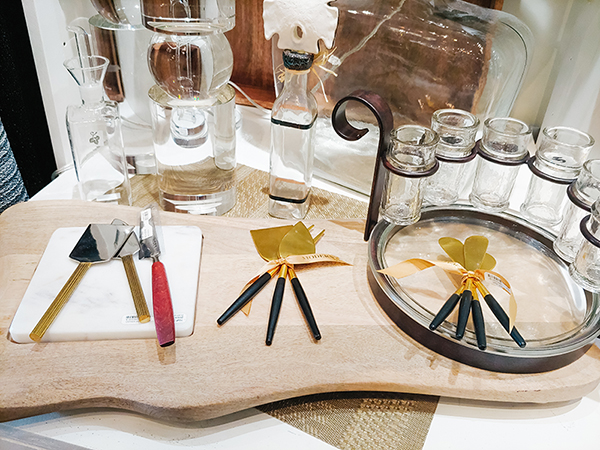 THE MAIN EVENT
I don't know about you, but we are thankful for all the beautiful combinations of dinnerware, flatware, glassware and accents that come together to create a tablescape that is all your own style. Our advice is always to invest in pieces that can be used regardless of the occasion or holiday and then throw in a few smaller accents that celebrate the season like these gold acorns. Oh, and take a closer look at the flatware below from Michael Aram, appropriately named Forest Leaf and very appropriate for a fall spread.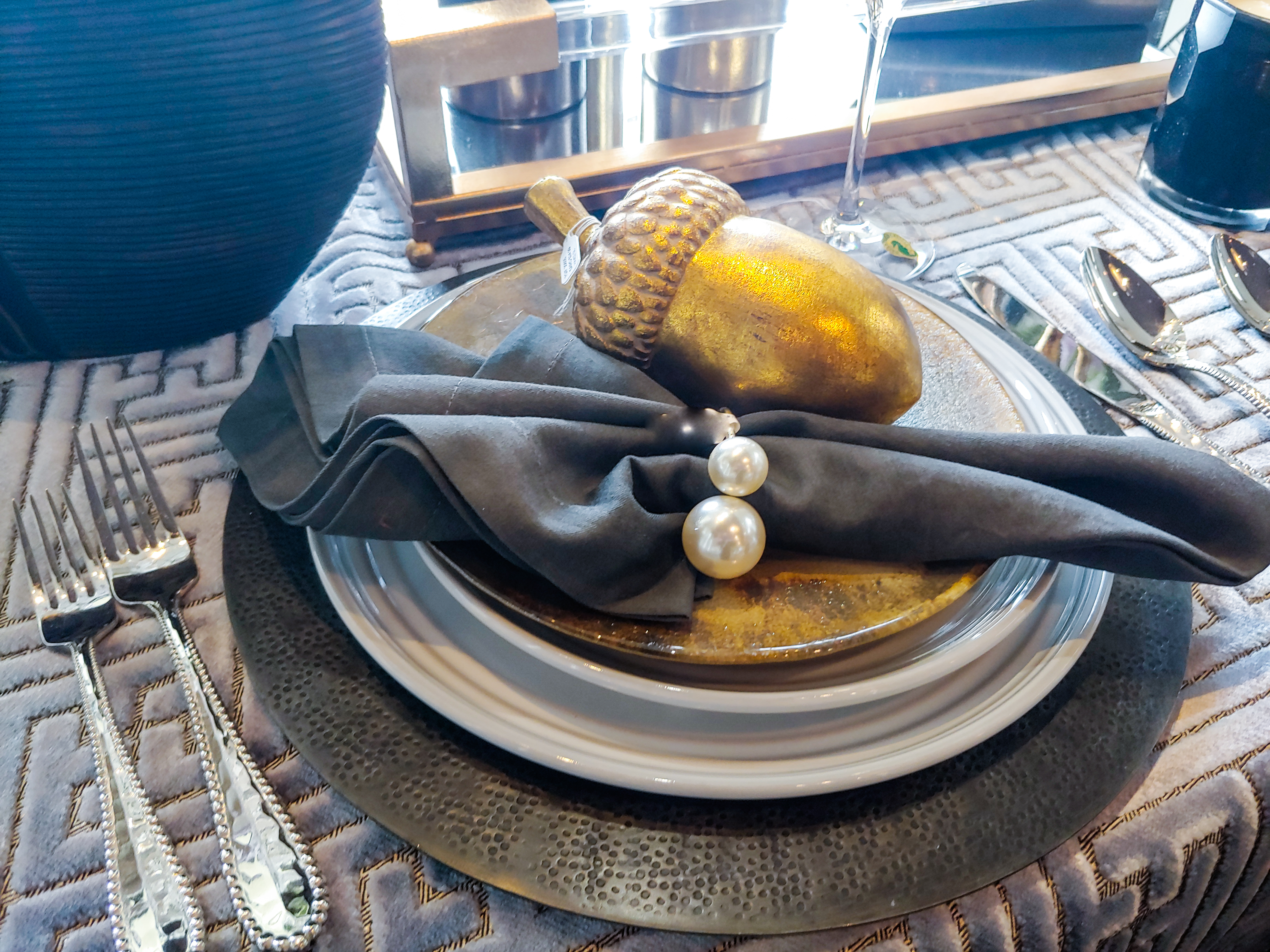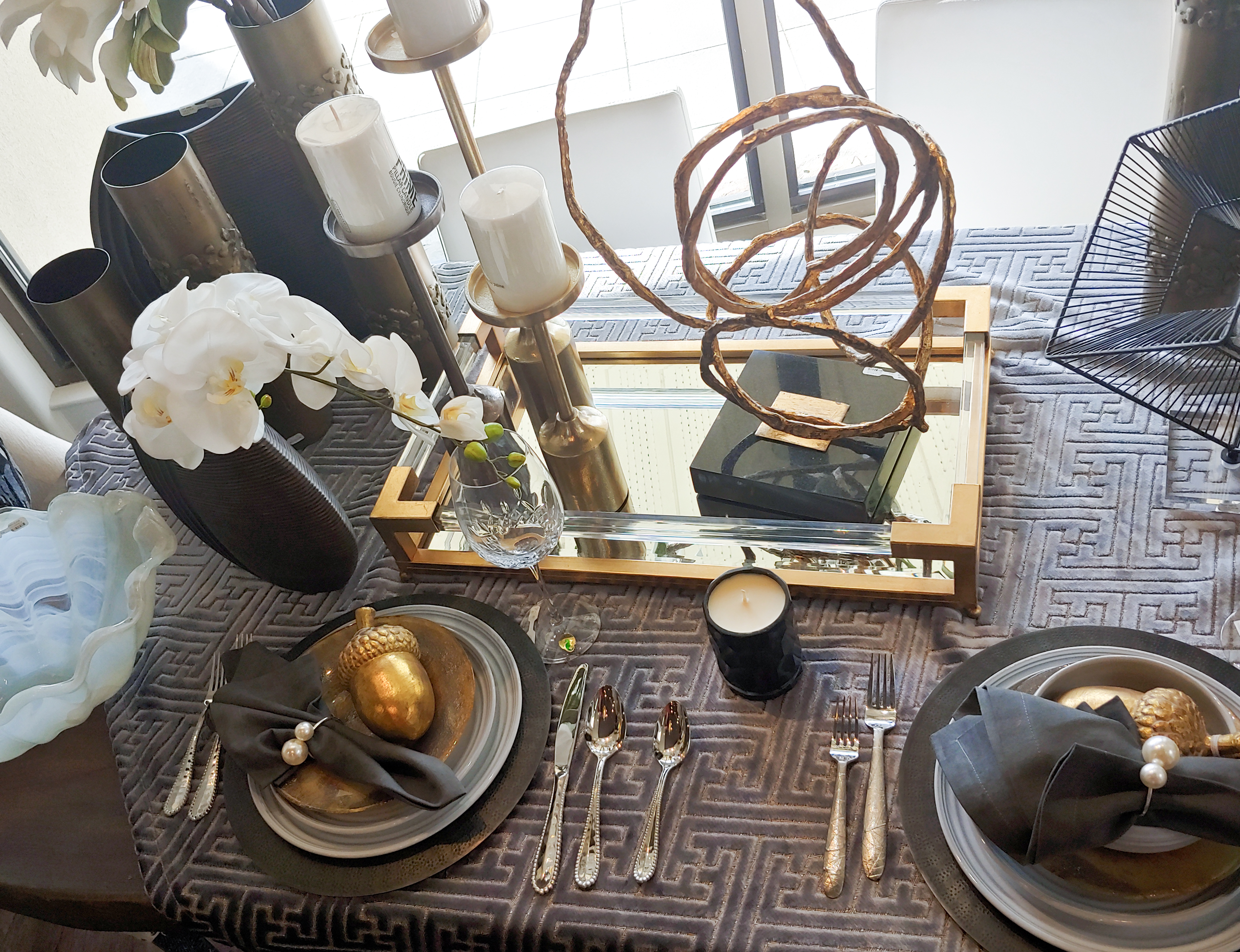 This tablescape celebrates the transition to a new season with warm creams and gold. The gold trees will give you a new appreciation of trees even when they have lost their leaves and they make a stunning statement and unique addition to your Thanksgiving table.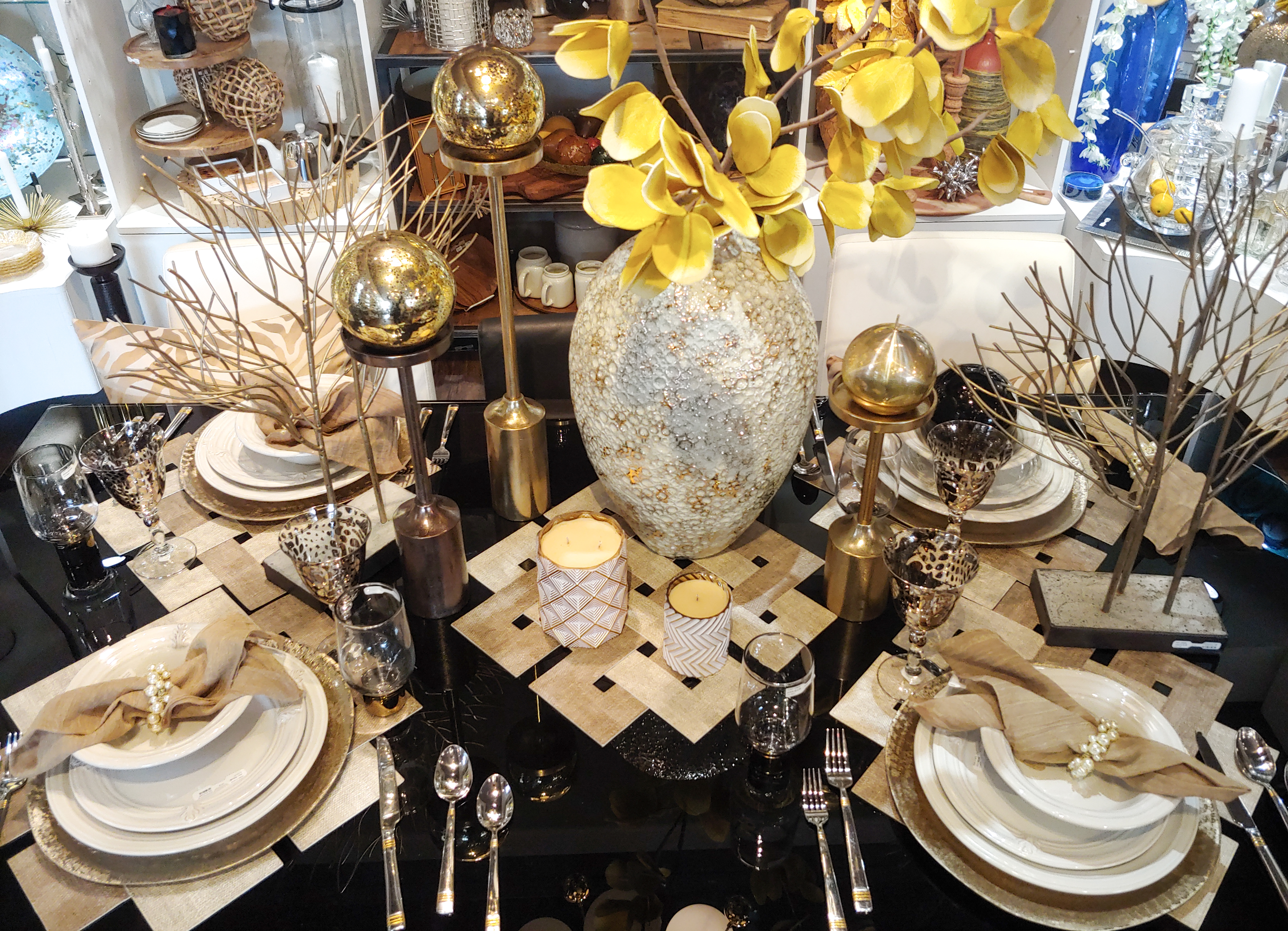 Speaking of statement pieces. This textured vase in sparkling gold and white will wow you and your guests. Some extra ambiance and light is a must to cozy up to the fall and these textured candles in geometric patterns are the perfect compliment to this styled table. The final touch to the candlelight are the gorgeous trio of candleholders topped off with ball candles in gold.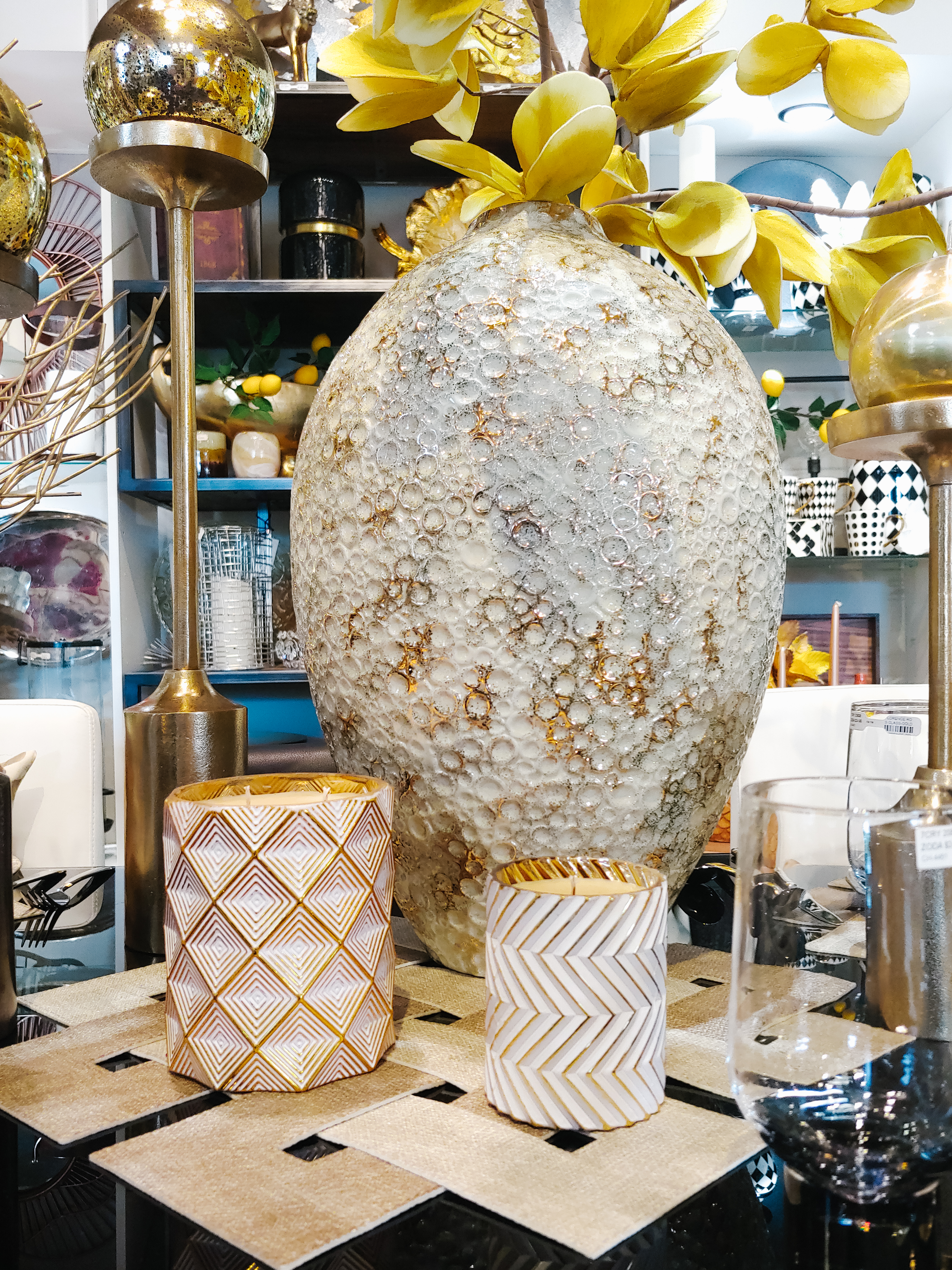 Think outside the box when you set your Thanksgiving table this year. There are no rules. Set things on an angle, spread out your flatware so it becomes part of the artwork that is your place setting. Play with layering a unique placemat, charger, dinnerware and table linens. We love the unusual shape, texture  and design of these placemats. The perfect base for an artistically styled table.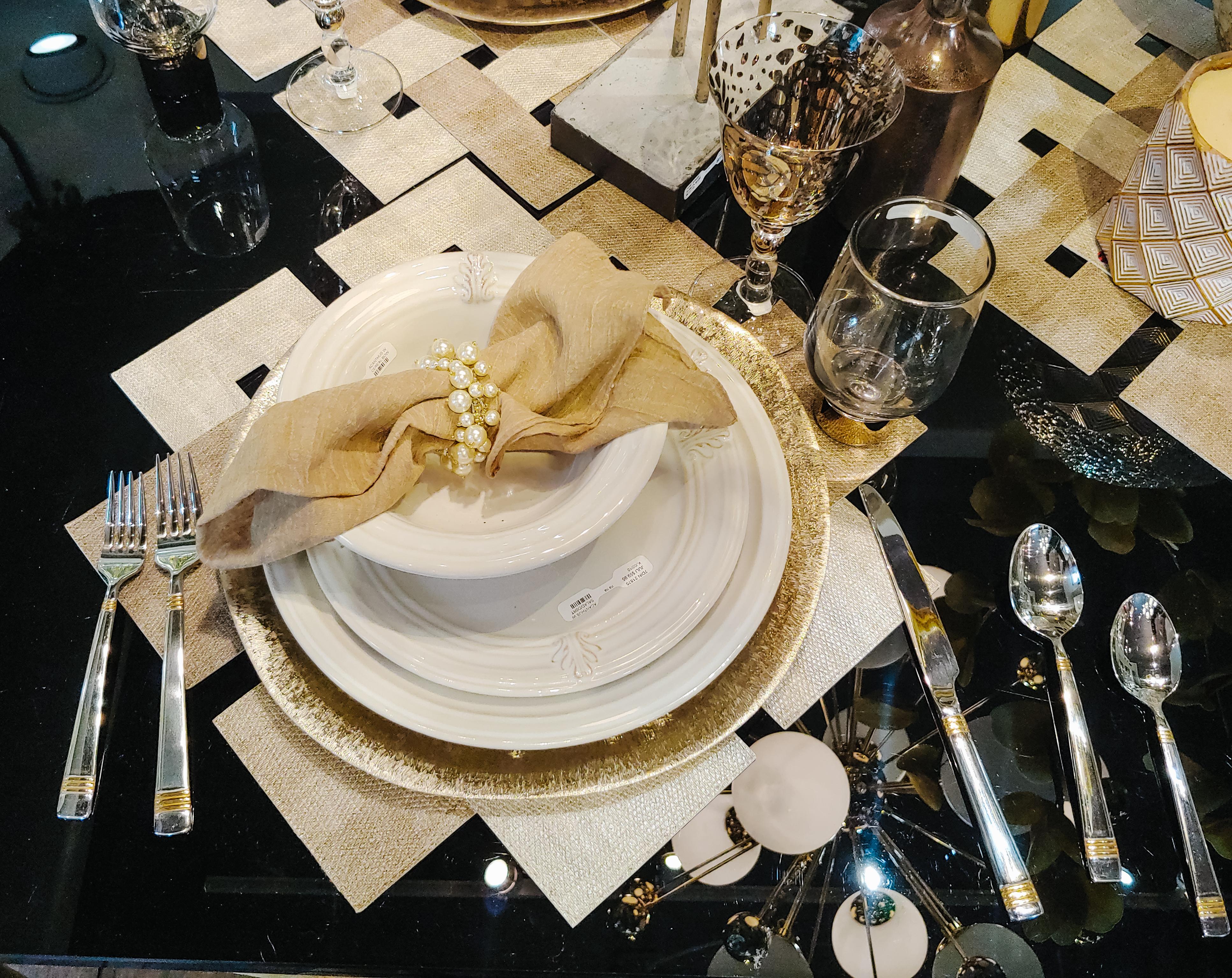 Bring a little drama to your gathering with feathers. The rich reddish browns of these plooms bring this tablescape of moody pewter and charcoal tones to life.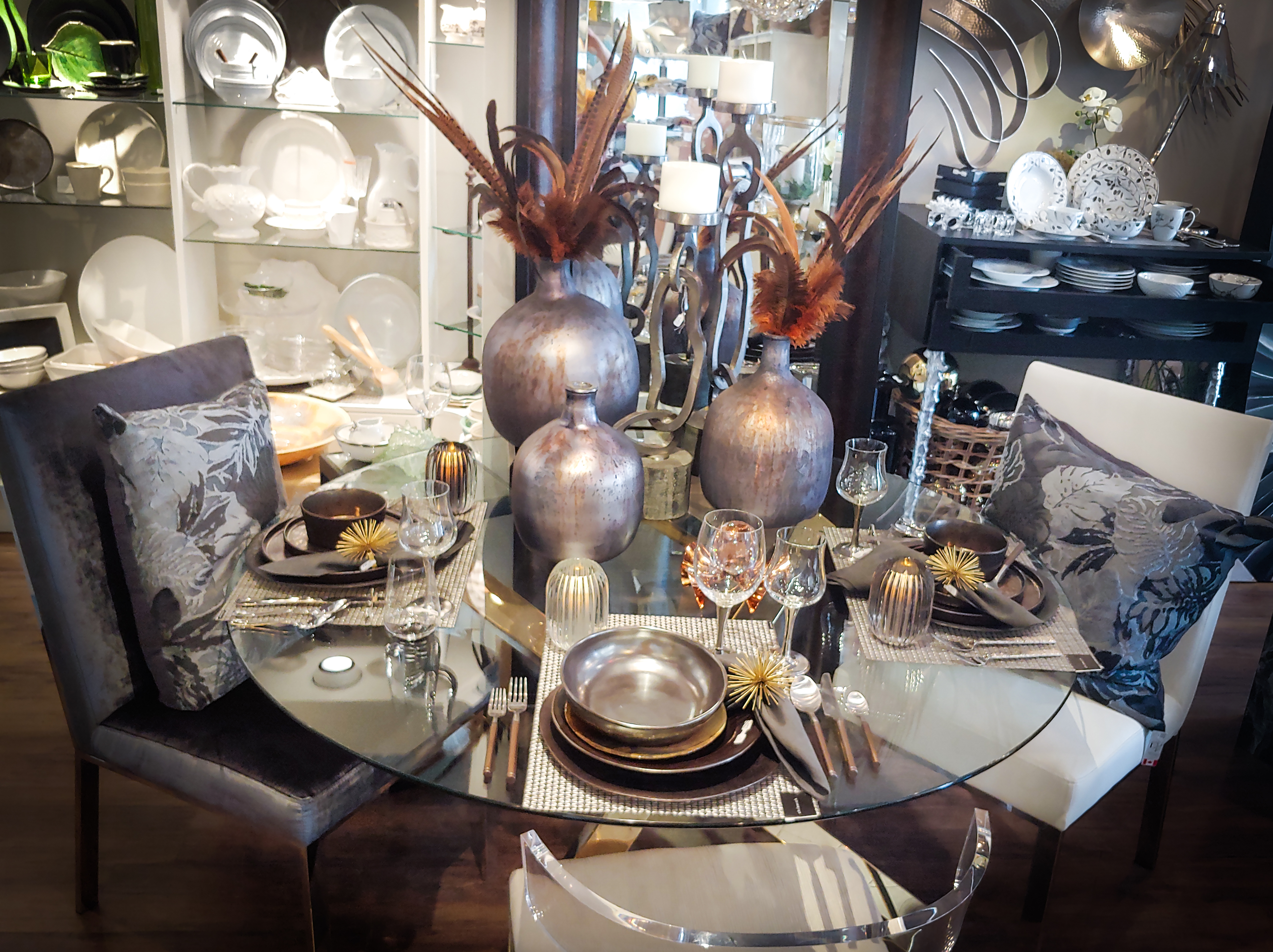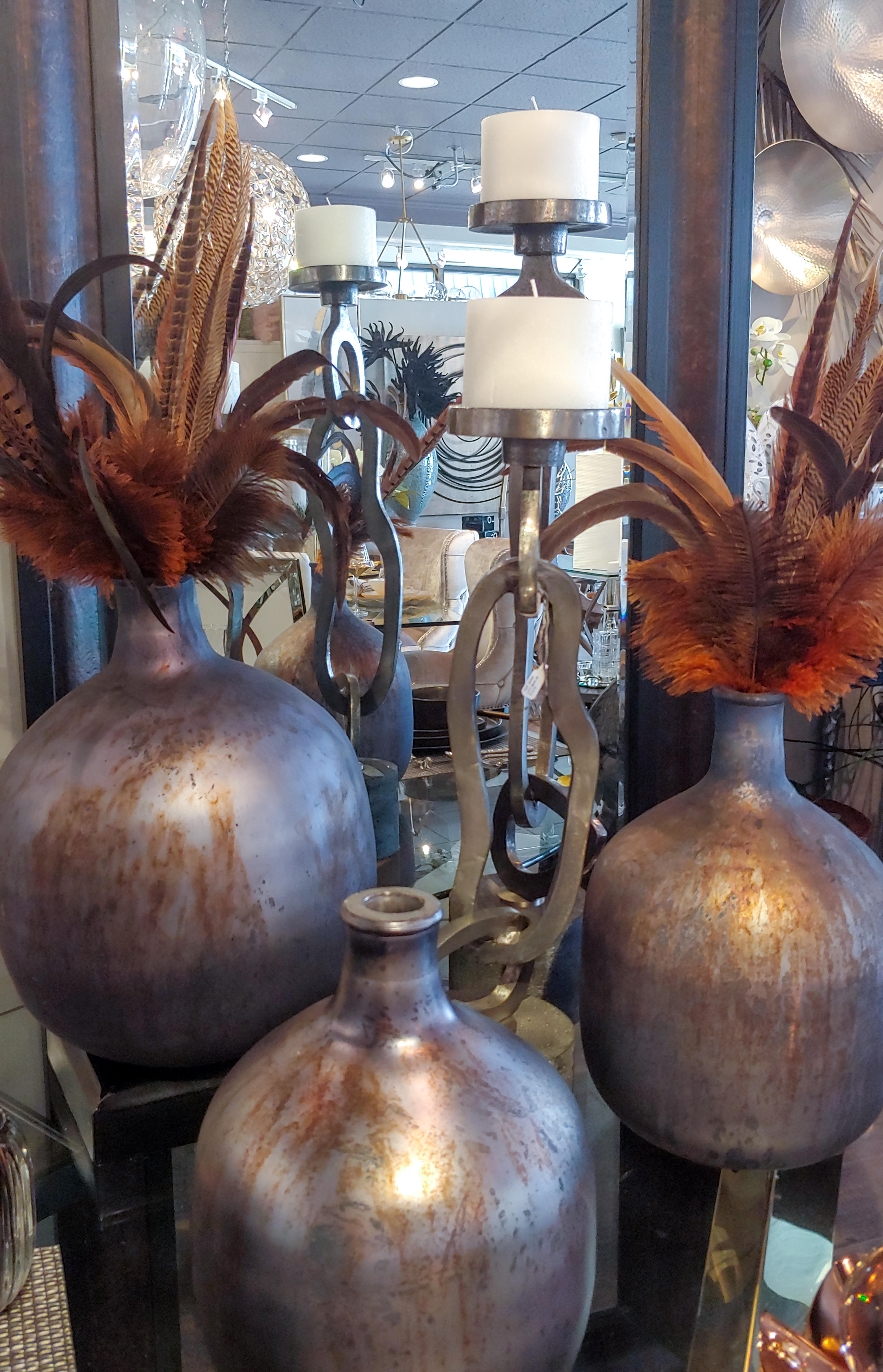 Pure geometrical shapes and variegated glazes give this dinnerware collection by Costa Nova a genuine look of hand-thrown ceramics combined with all the advantages of high-fired culinary stoneware. The decorative dark bronze will show off your thanksgiving meal beautifully.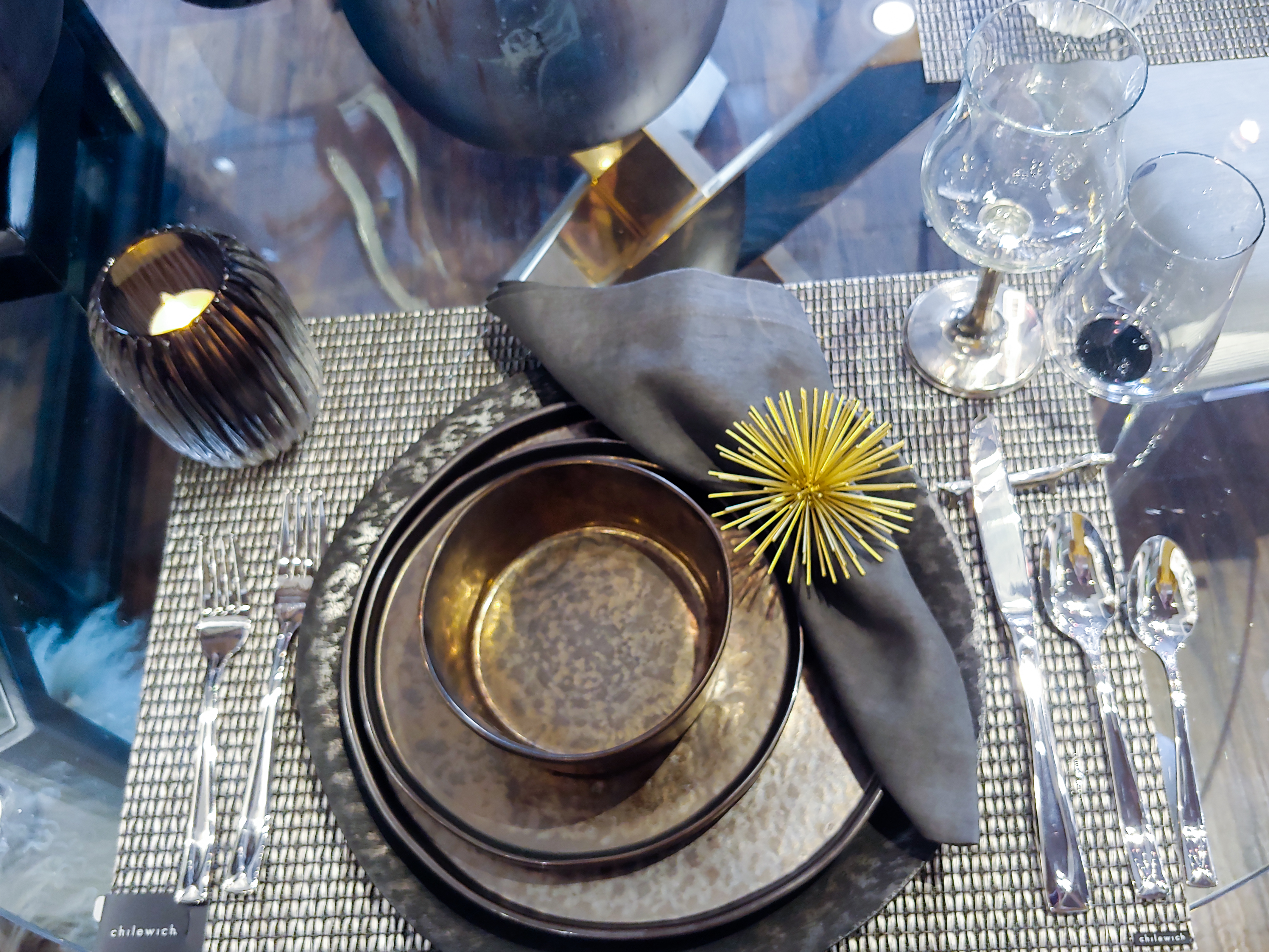 We love how the sun tends to have an extra golden glow in the fall and I think this tablescape captures those golden rays. Everything from the gold lace placemats to the glass chargers, glassware, flatware and centrepiece glitter in gold.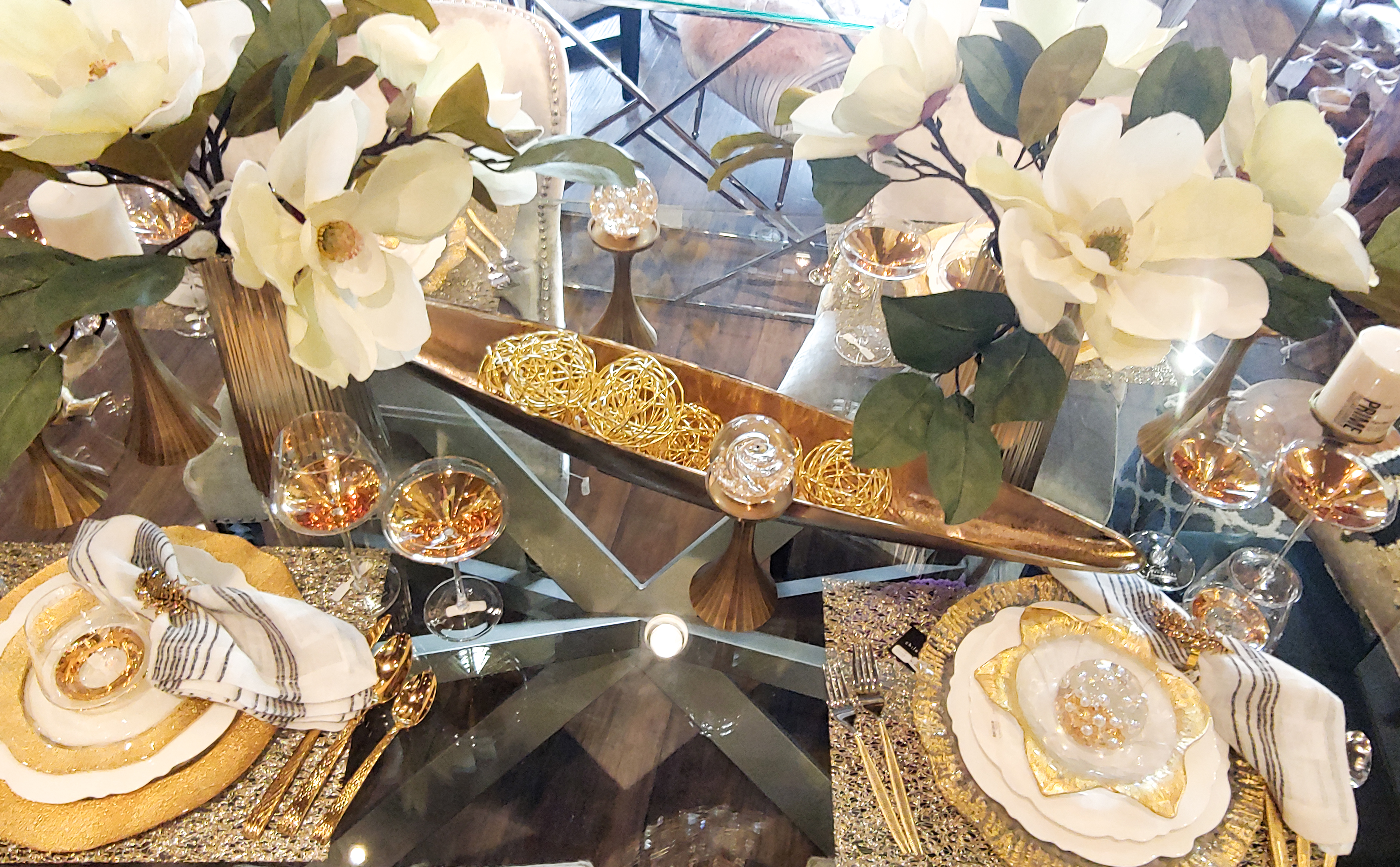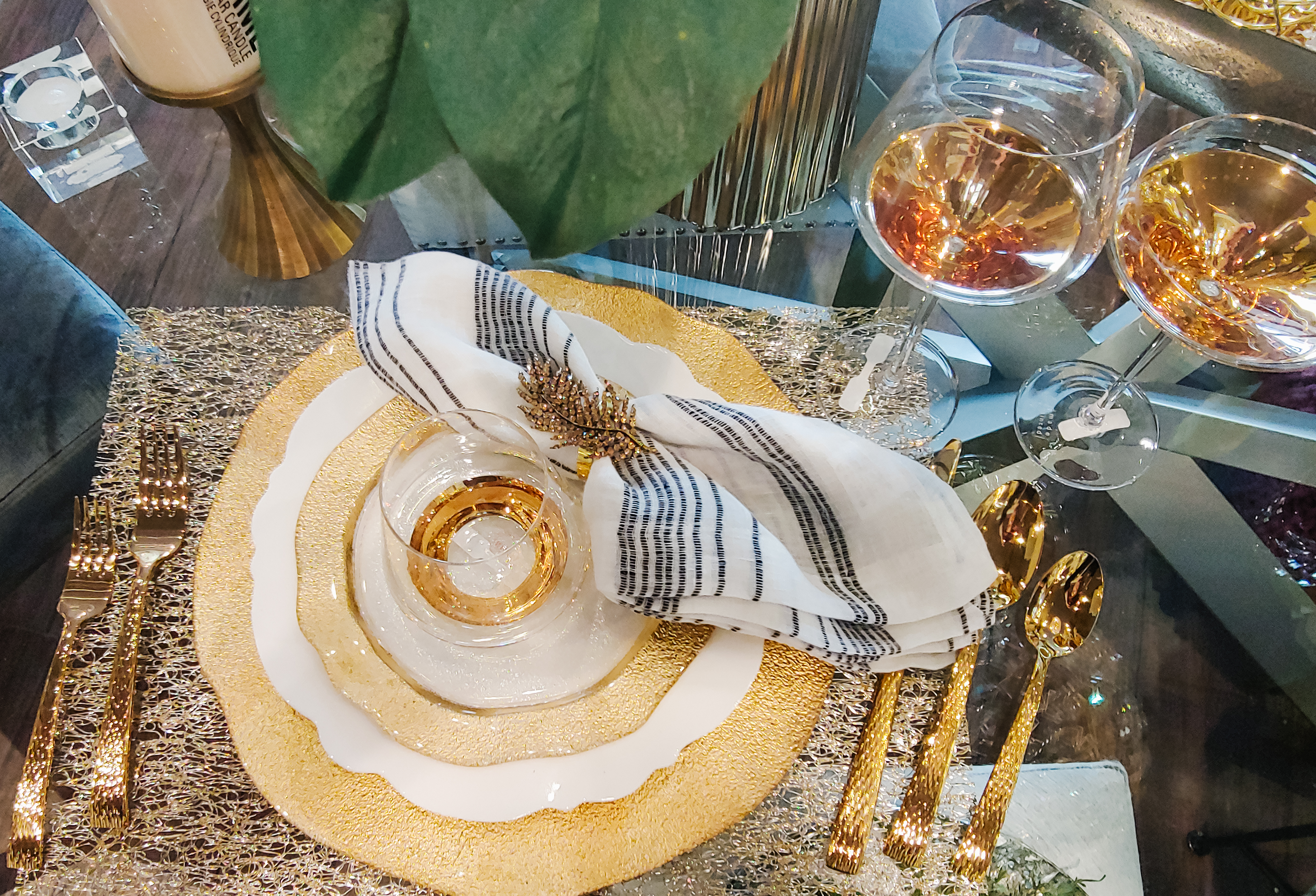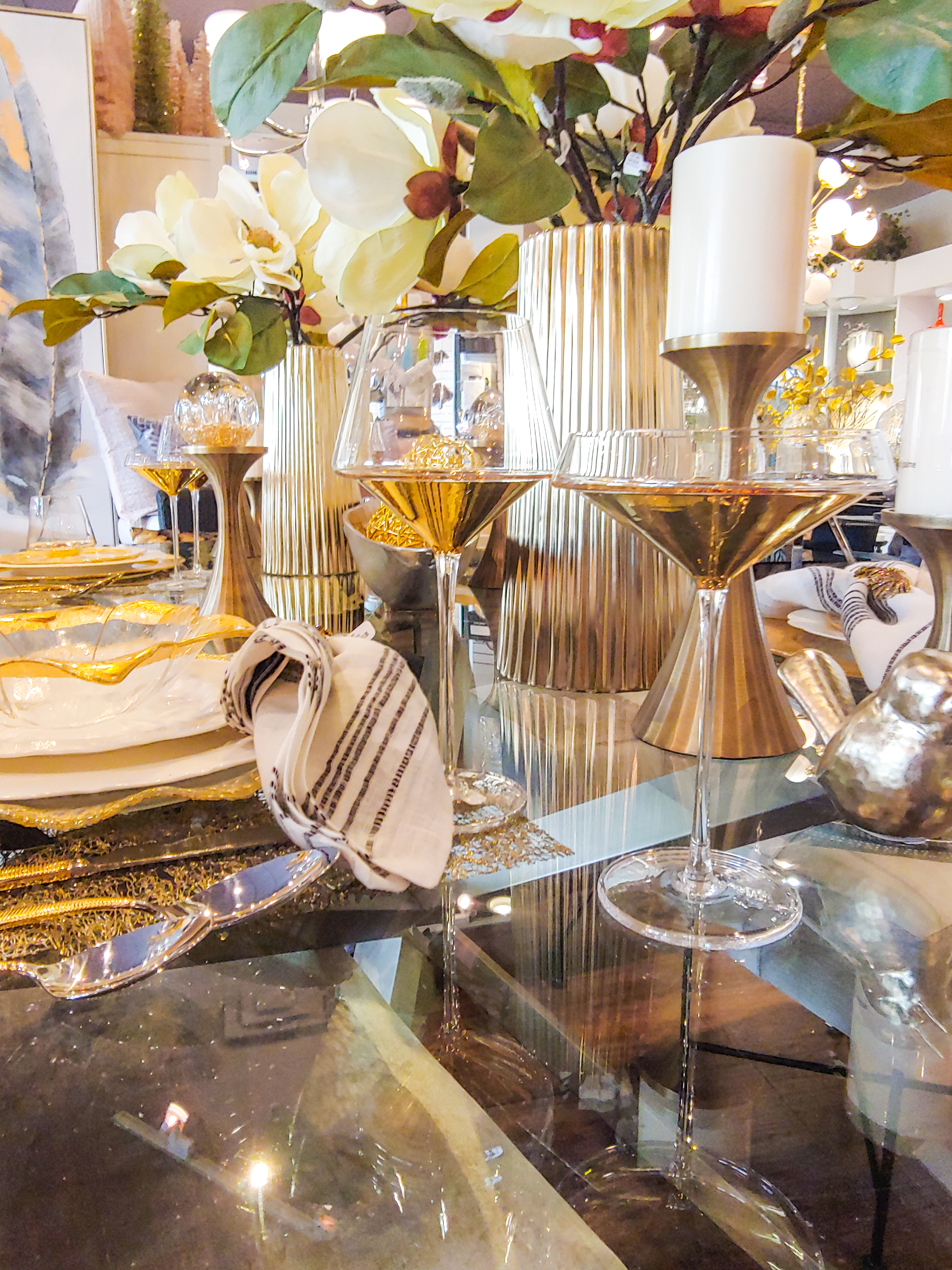 If you love all things gold you will love these new two-toned Vietri dinnerware pieces. Which would you pick, black and gold or white and gold? We even have coordinating stemless wine glasses.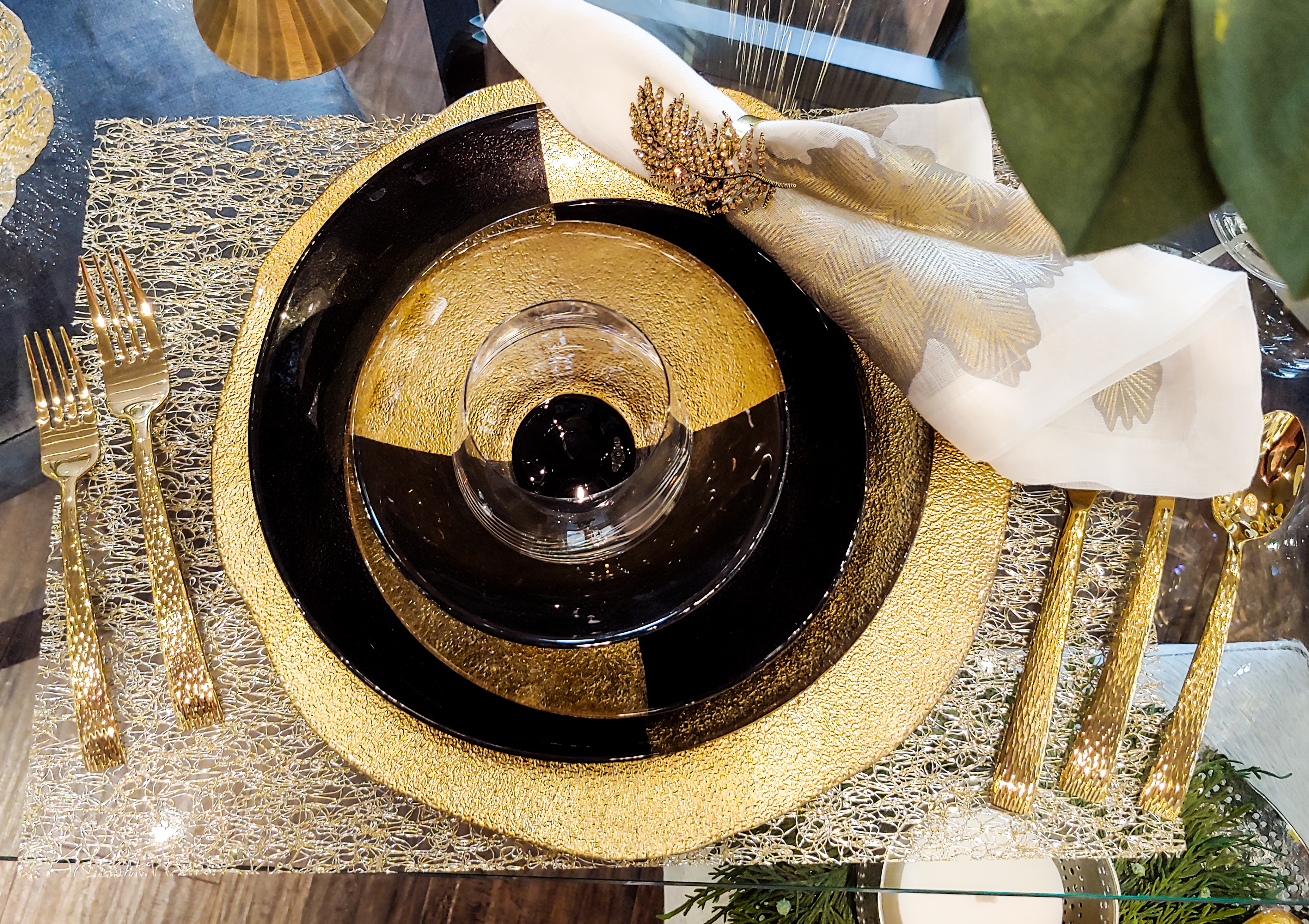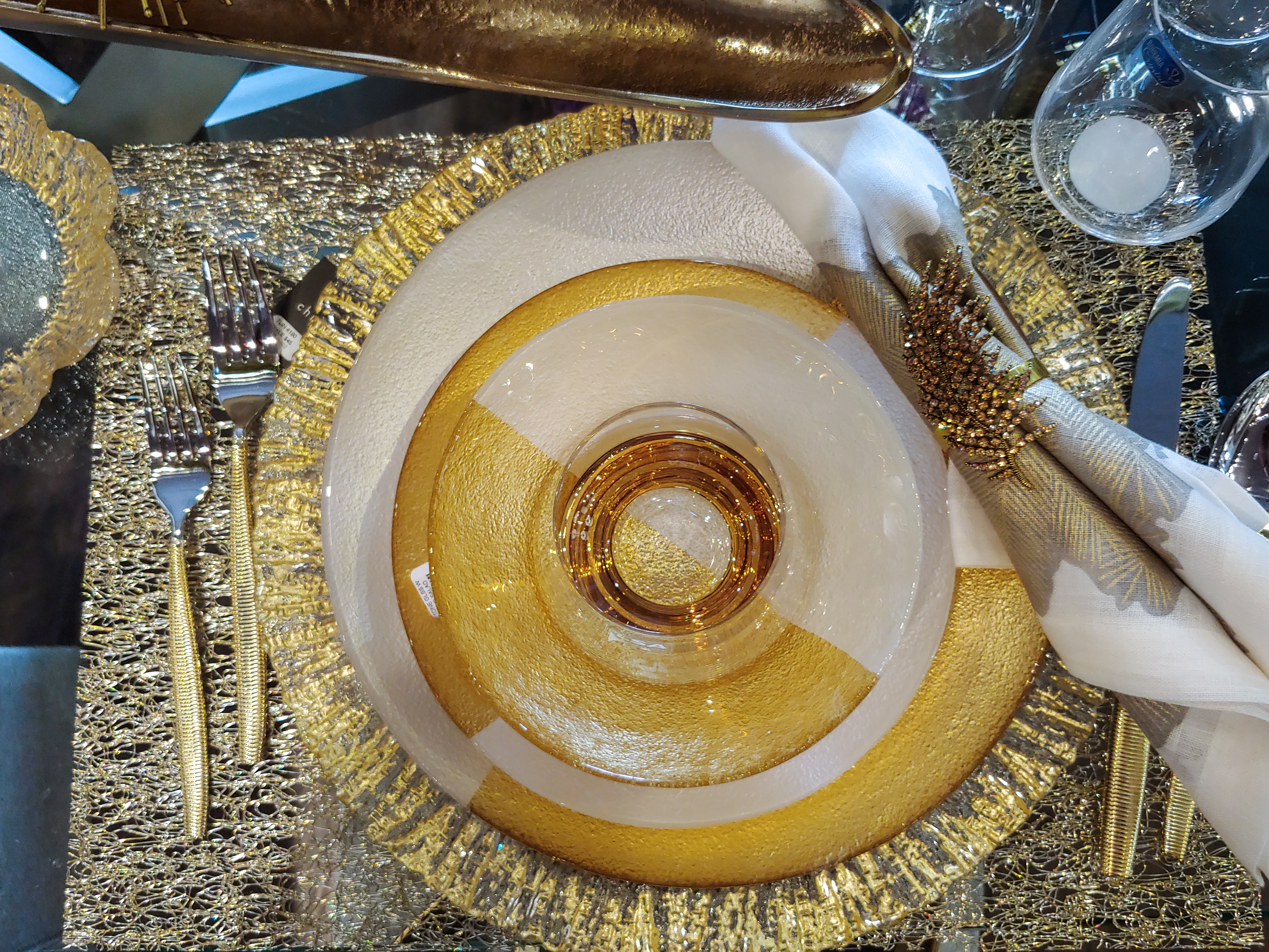 WHAT MATTERS MOST
However you set your table this year, remember that above all else Thanksgiving is really about the family and friends you share this special day with. Be sure to raise a glass and celebrate how thankful you are for the wonderful people in your life! We are thankful for you!
Happy Thanksgiving!