Sofa Styling & Pumpkin Spice
You may ask what does sofa styling have to do with pumpkin spice? Well, are any of you starting to get those fall cravings for spiced baked goods and all things cozy? Perhaps that need to change things up again in your interiors as a new season approaches? An easy way to start your transition to cozy is to style your sofa or other seating with new throw pillows and maybe even a throw.
Your sofa really is a blank canvas and you can create a feeling and a mood just by changing up your cushions. We will start by saying that you should love that blank canvas too so spend some time choosing a sofa that has the lines, shape and details that suit your style. Selecting something in a neutral fabric will give you a perfect base to style for years to come in different ways.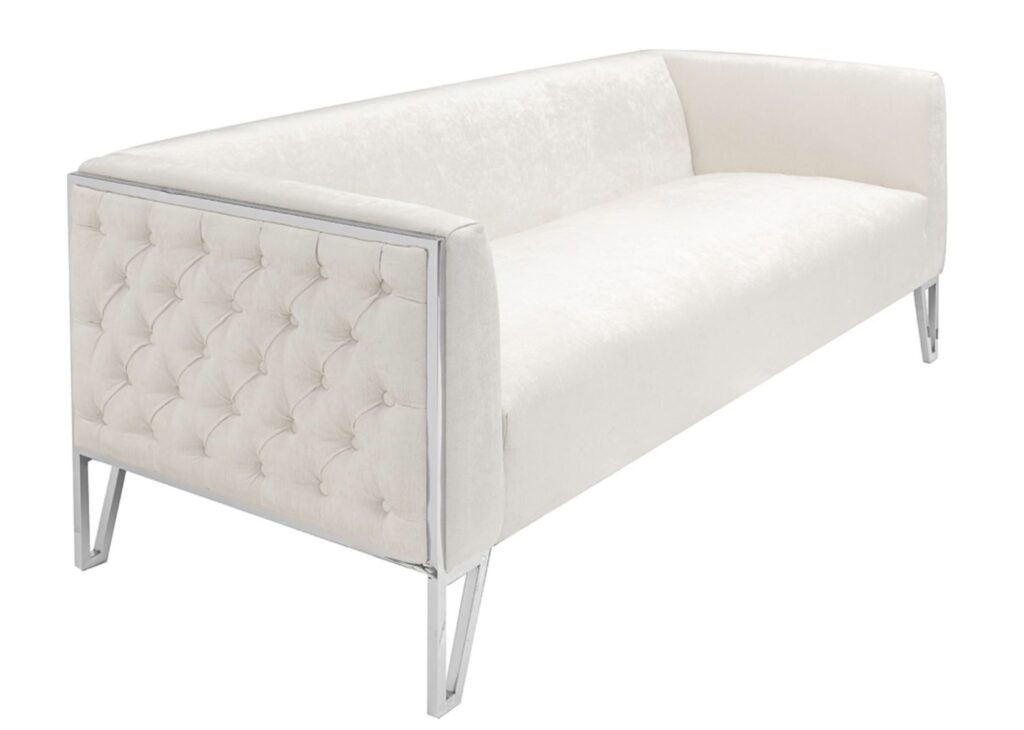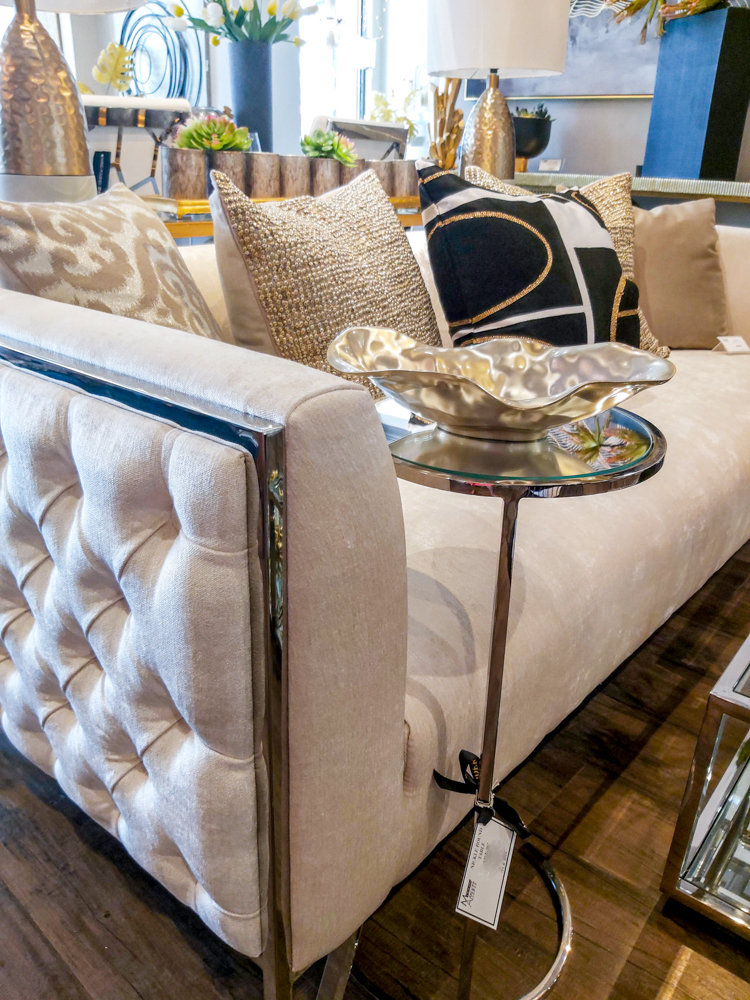 How Many?
Is your motto "you can never have too many throw pillows?" Perhaps you consider yourself a throw pillow addict. No judgement here, but how many is too many? The key here is rotating your pillows and changing them out throughout the year rather then displaying them all at once. Having too many can create a cluttered appearance and take up valuable seating space. Besides you don't want to completely hide the beautiful details of your sofa. On the opposite spectrum, if you have a large scale sofa, placing one small decorative cushion on one end of it is going to leave your space looking bare and unfinished.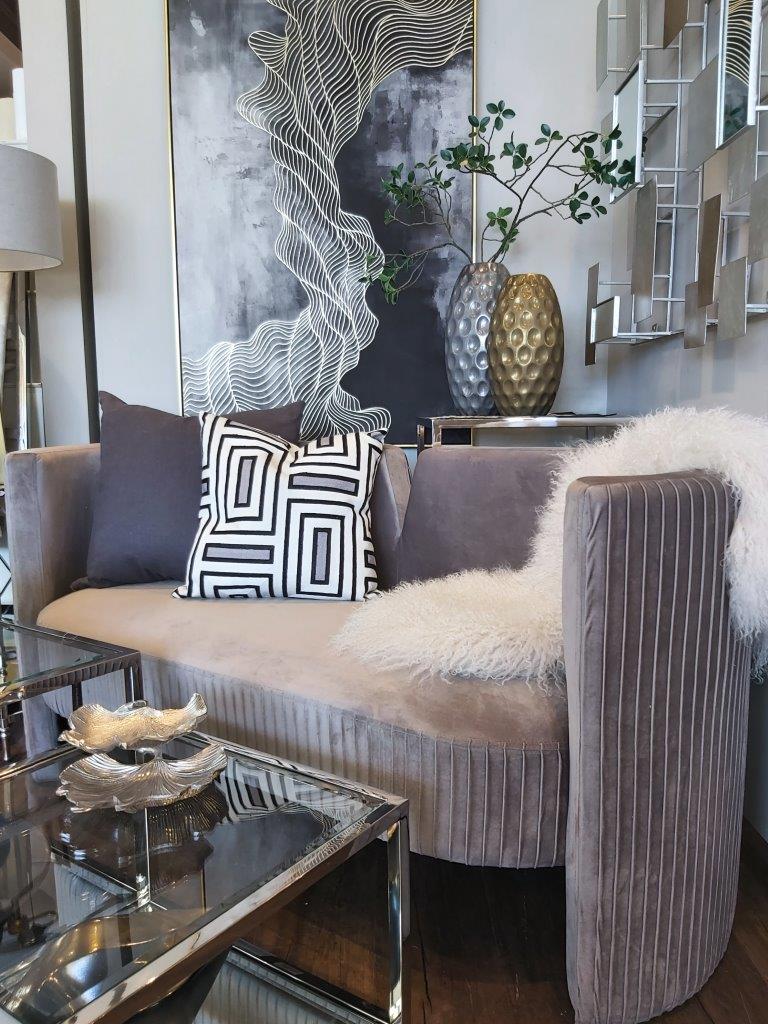 A few throw pillows off to one side and a single throw on the other would work well for a more casual feel and then if you prefer a more formal or traditional look aim for symmetry with an even placement of cushions and throws. Of course there are no hard ad fast rules on how to place your pillows, but consider what look you love best.
Colour Selection
We often select throw pillow with the goal of adding some pops of colour or to tie into the look and feel of our other accents. It is also an easy way to adapt to interior trends inexpensively or change up your colour palette for the fall. Summer sunnier yellows could be exchanged for these warm earthy ochers this fall.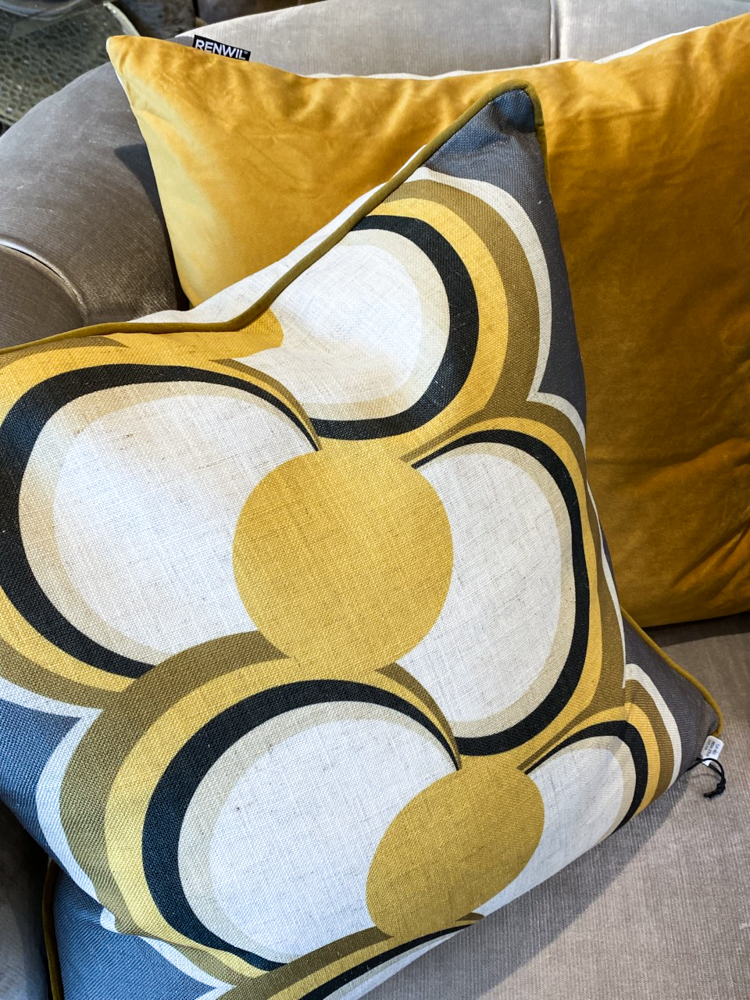 When choosing your throw pillows do make sure they compliment the colour and material of your sofa or chair and the other elements in your room so your sofa doesn't all of a sudden feel like it doesn't belong. We suggest picking a certain tone, texture or theme to tie the whole room together. Take cues from the existing things in the room like other furniture, artwork and other accents. Maybe even lighting.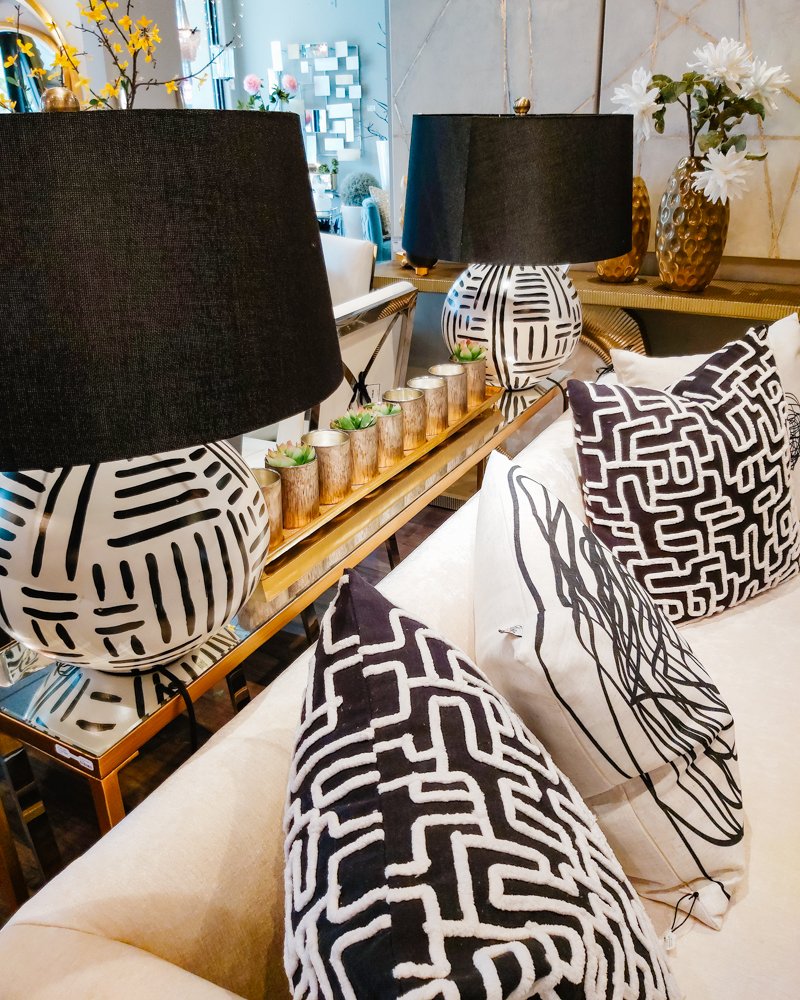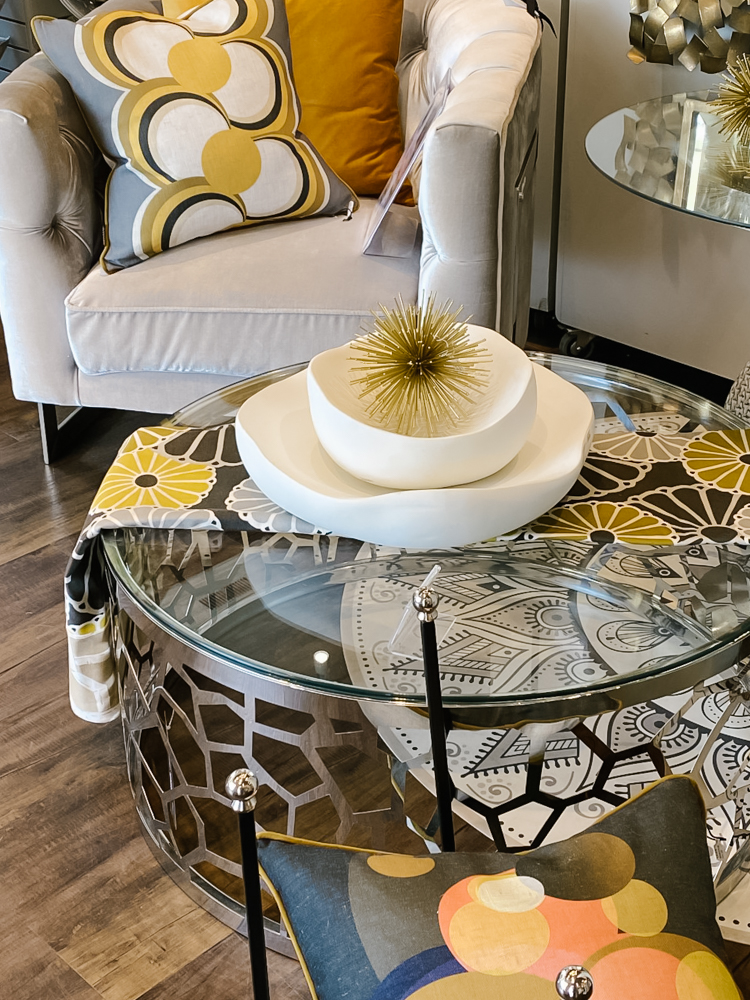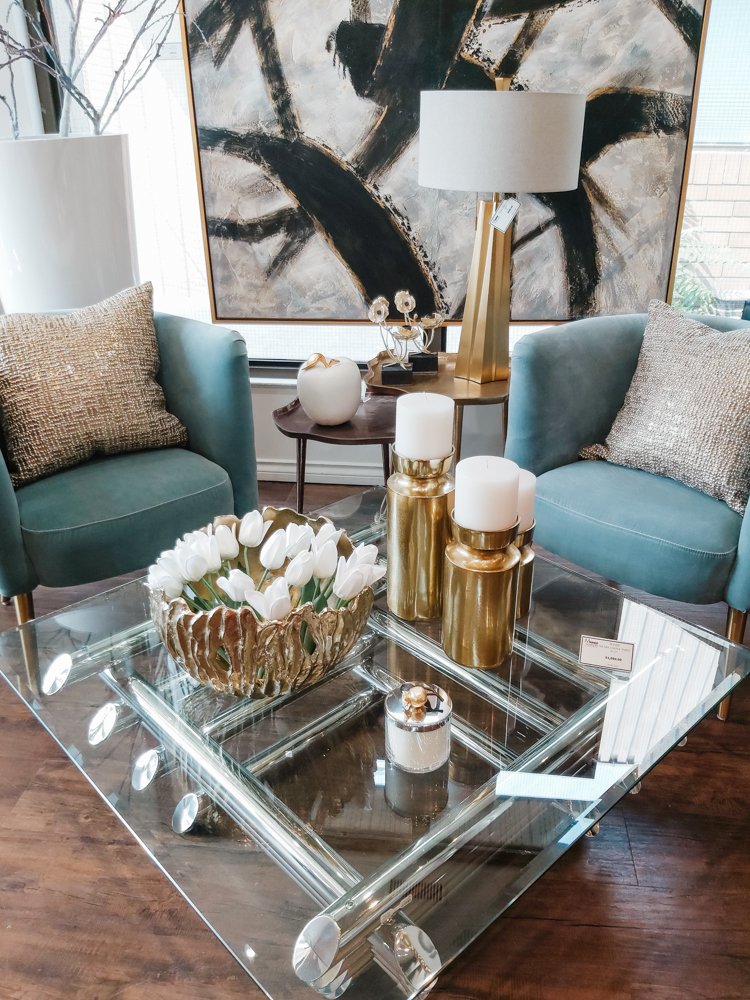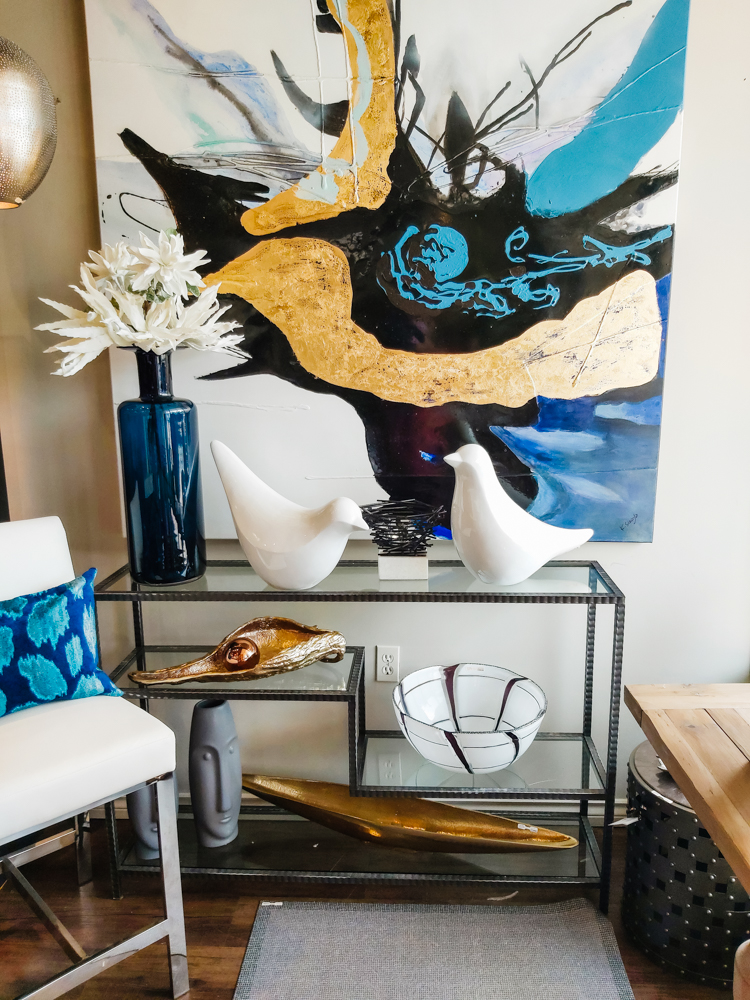 The Spice
The spice and personality that a throw pillow can add to a room is what leads us to that previously mentioned pillow addiction. Have fun with texture and mixing and matching fabrics and even shapes and sizes. Selecting cushions with varying elements will make your space more visually interesting. Play with pattern and don't be afraid to pair velvet with cotton or throw in something with textured beading and bling.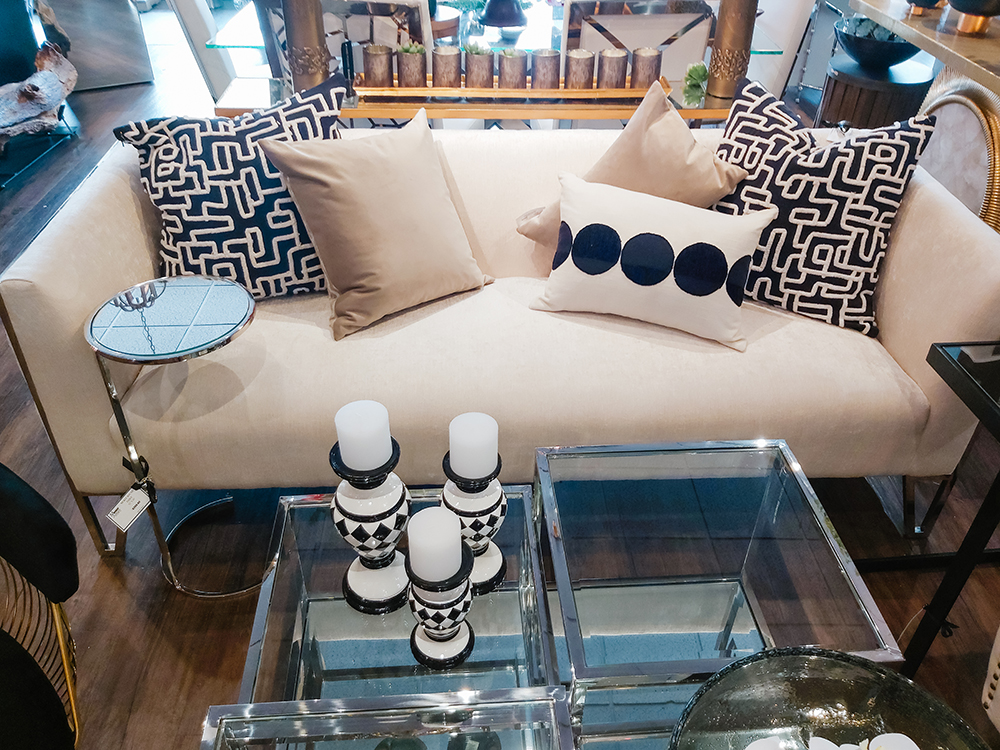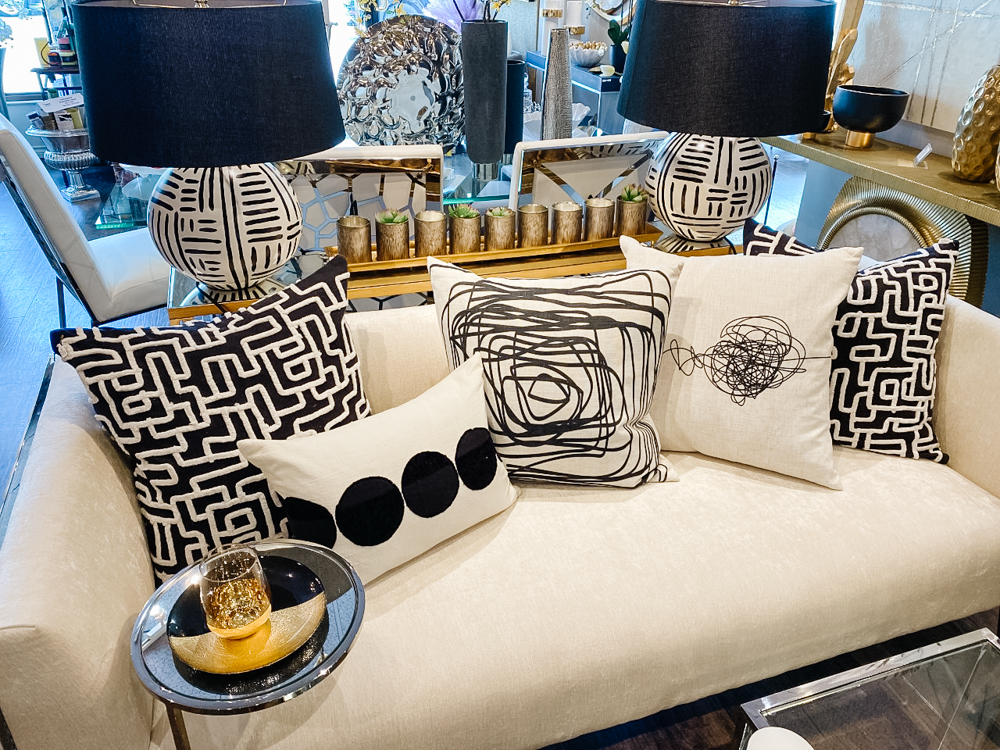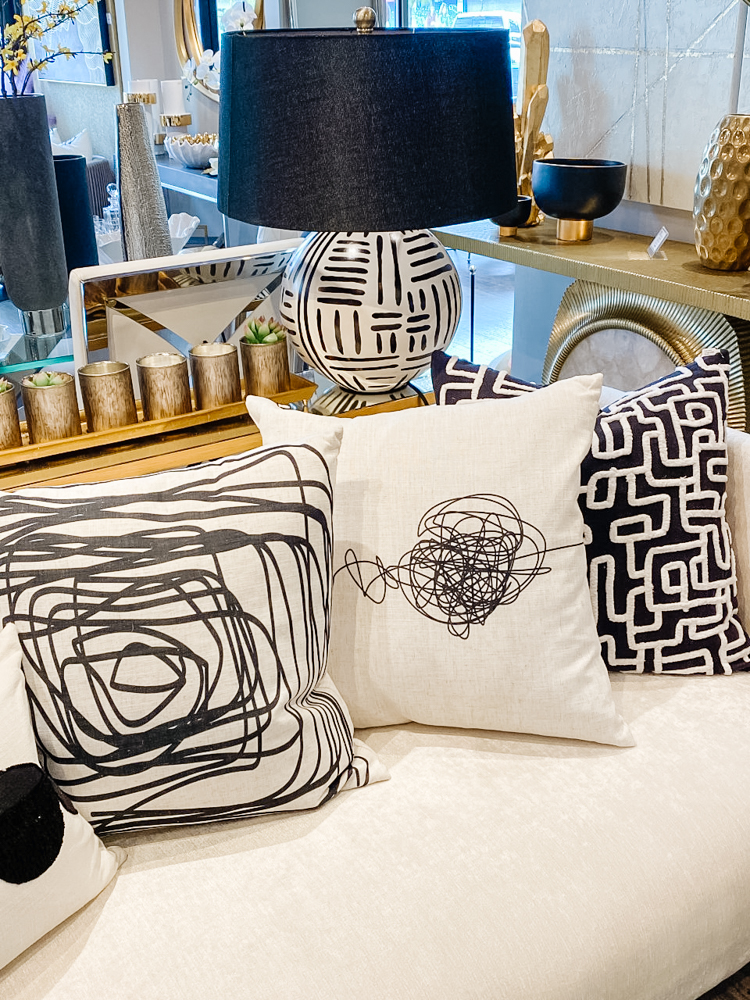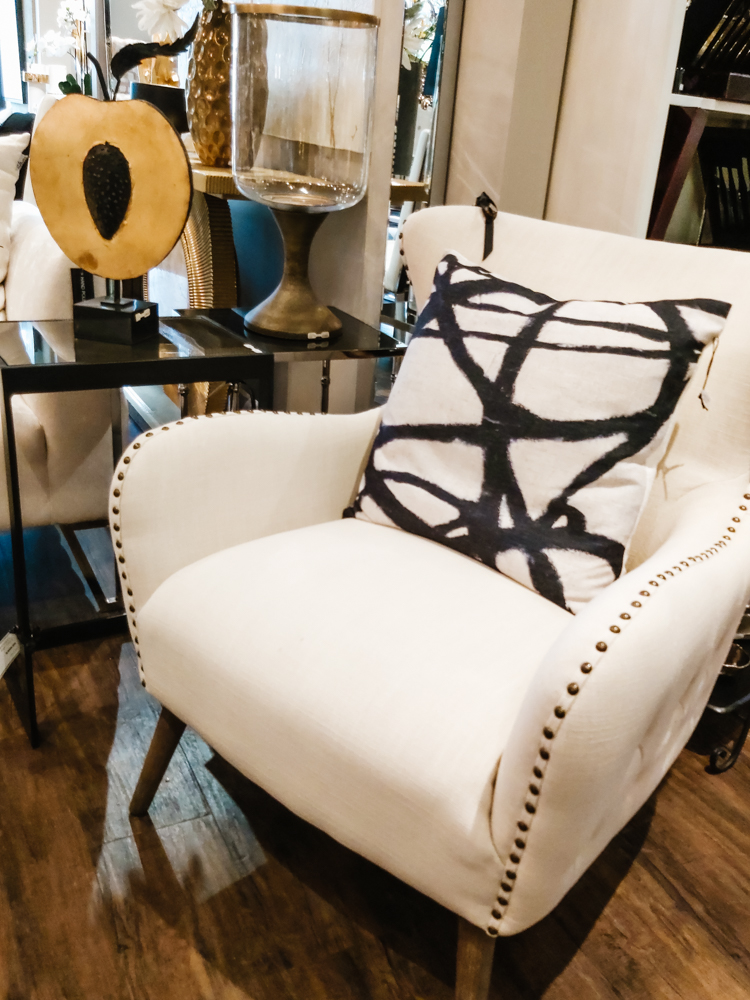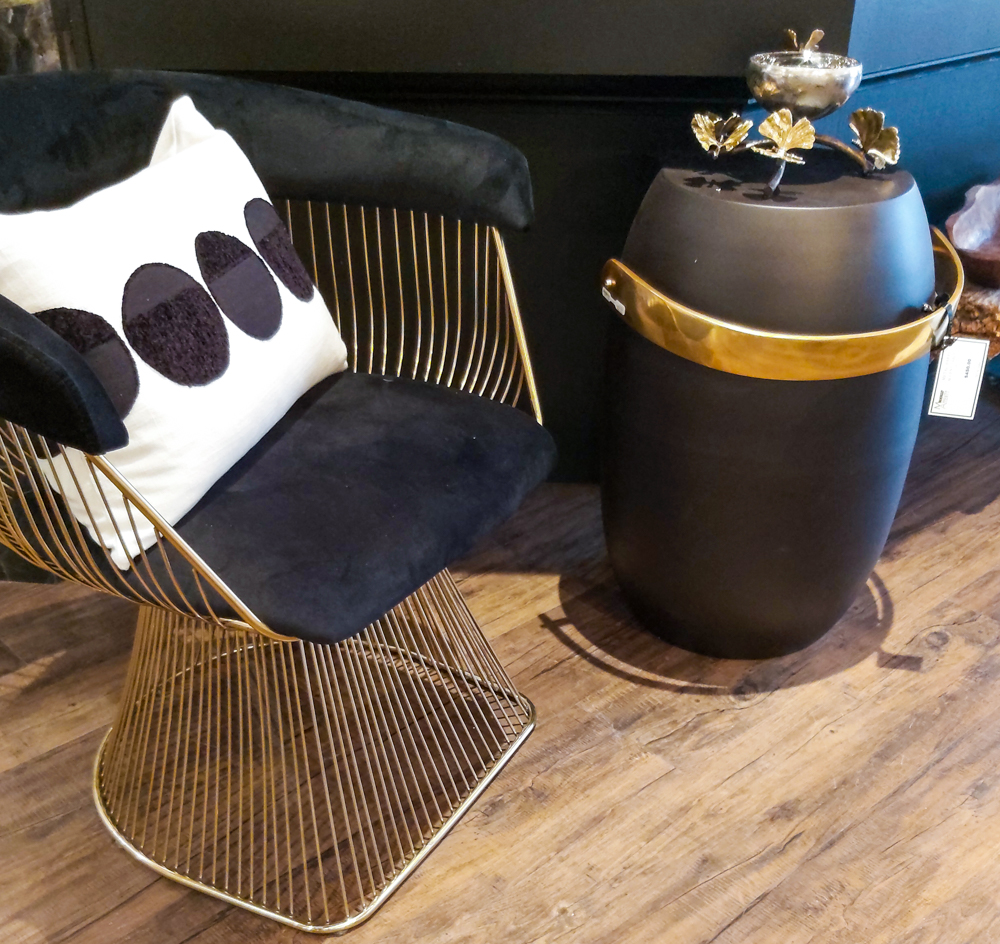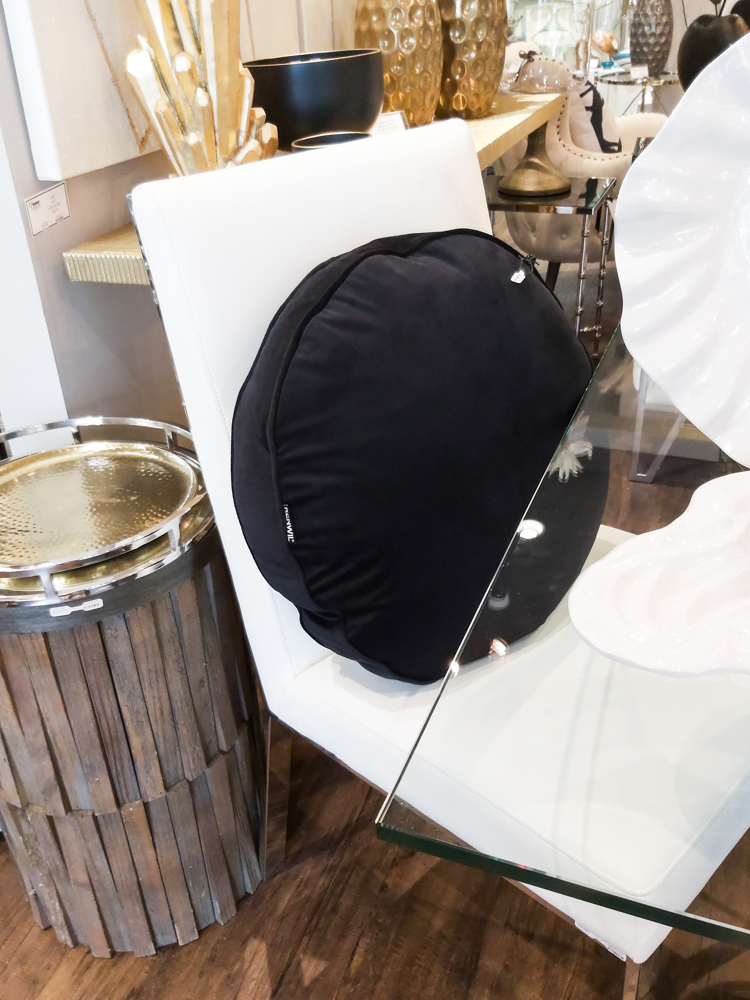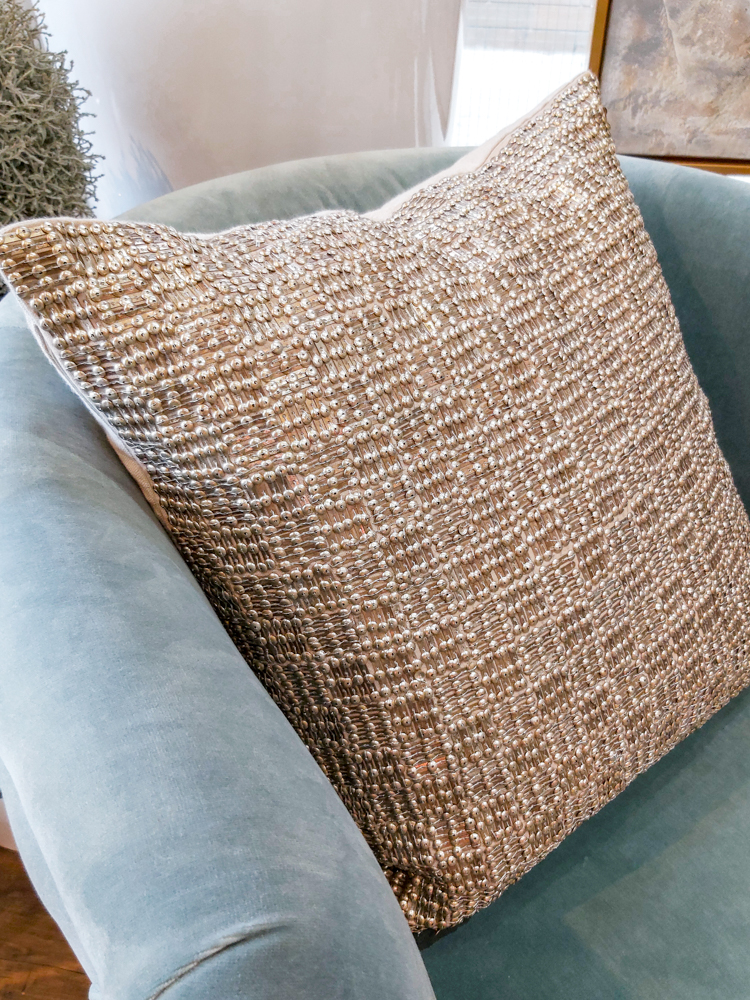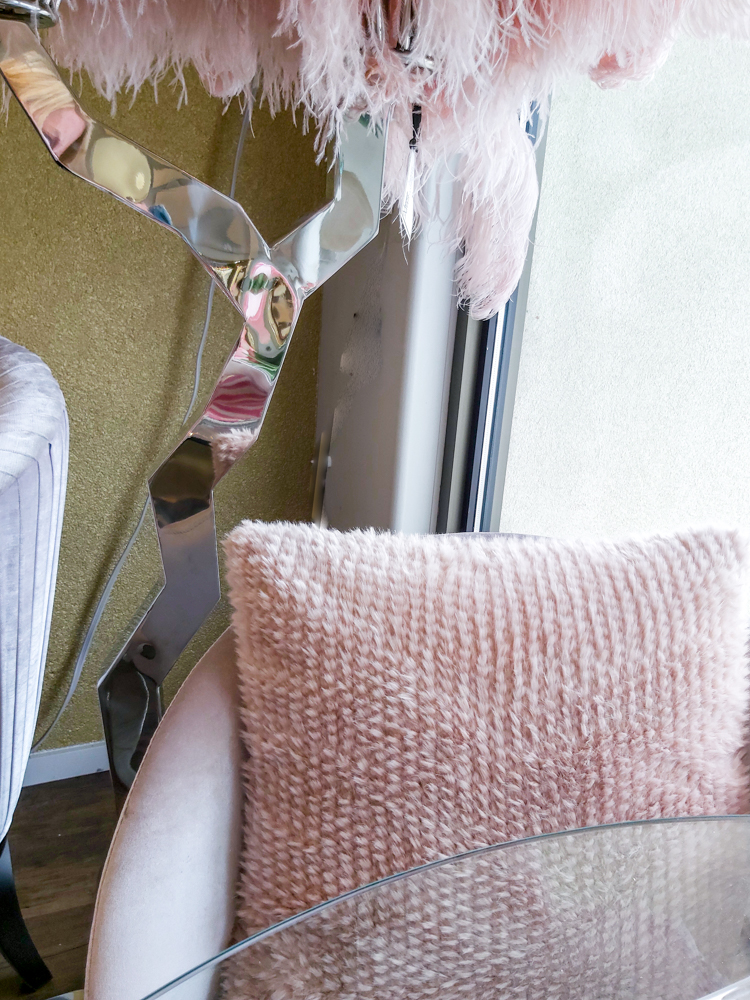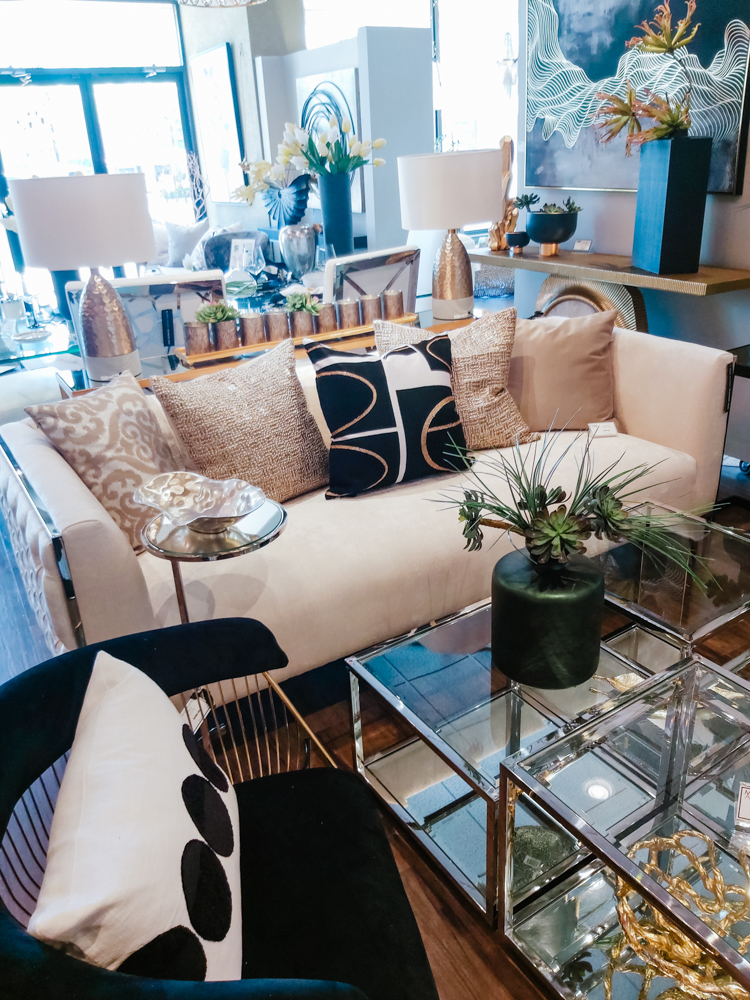 Just remember that your sofa or even accent chair is part of a bigger space so make sure the spices you are adding compliment what is already in the mix. We are excited to help you throw some pillows this fall!