New Season, New Look
A change of season is often a time we look to refresh our wardrobe and maybe update our look. Why not do the same and outfit your interiors with a few new furniture pieces and the accessories to go along with them, this fall!?! You know we love a little refresh and our staff have been busy unpacking some exciting new pieces and styling them in store with plenty of inspiration to dress up your home.
Every fall wardrobe needs something cozy and this barrel back style chair, with its ivory and warm grey textured fabric, will be an amazing addition to welcome you home on those crisp evenings. This piece is casual in its finishings, including the upholstery and chiseled iron frame in a natural distressed ebony finish, but also modern and elegant with its curved lines.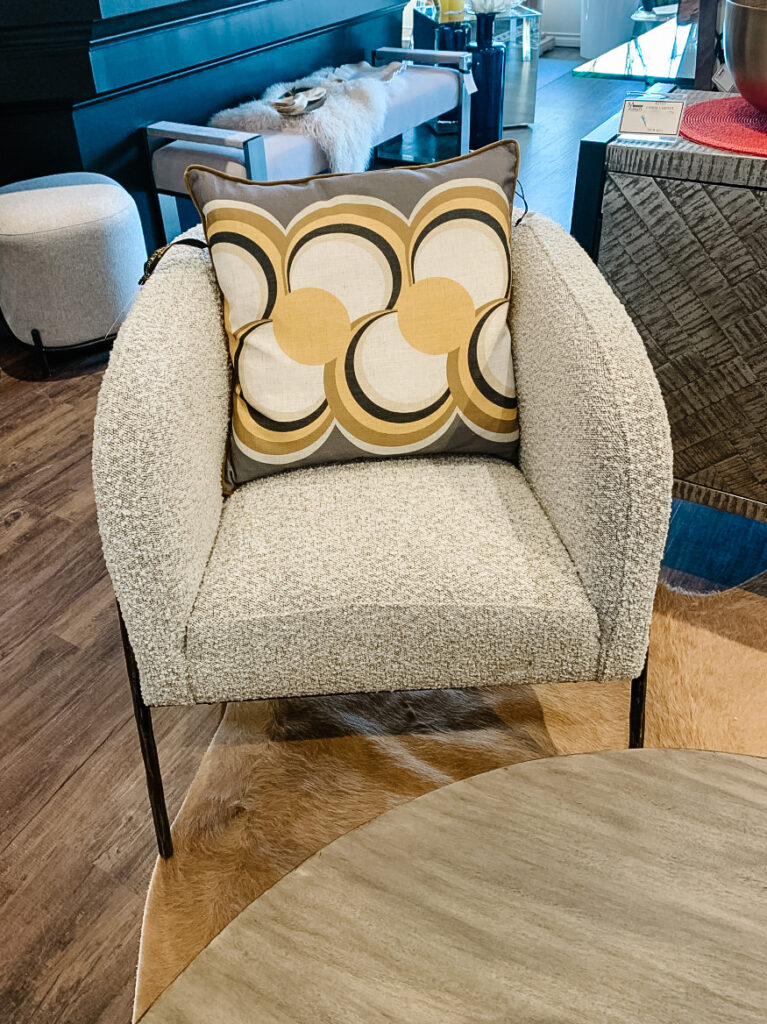 These chairs are also the perfect neutral allowing you to be creative in how you style the rest of your room.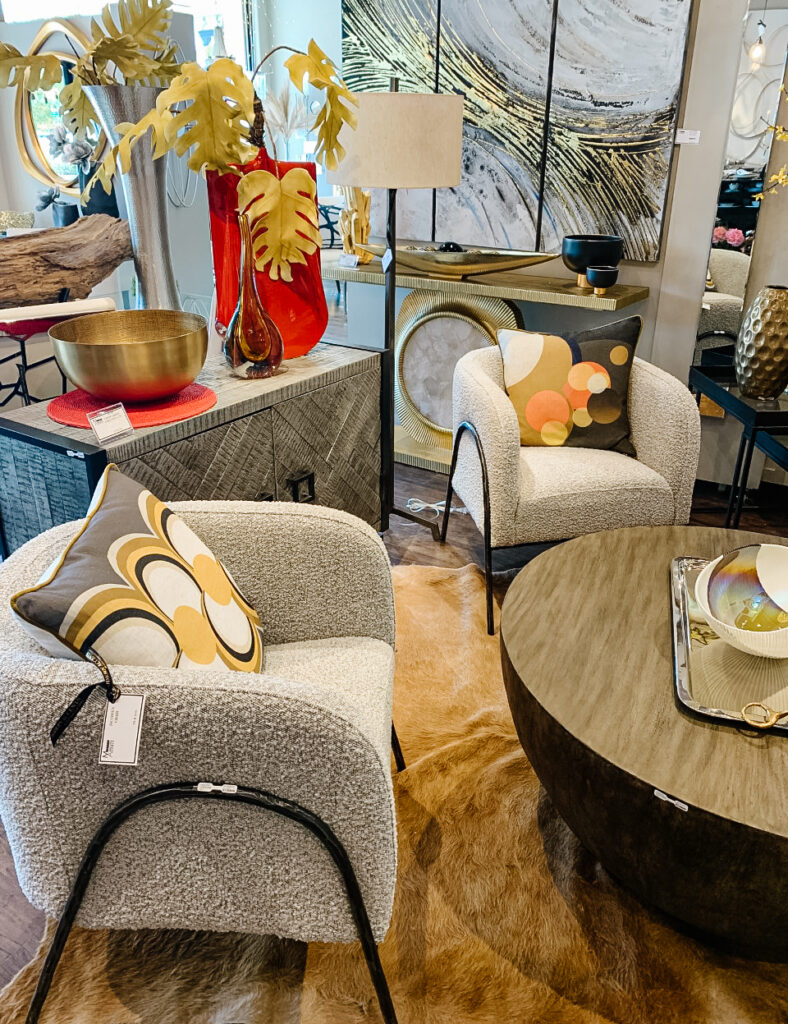 When putting together a new look selecting pieces that have some consistent styling, colour or other element will keep things cohesive. The black metalic elements, modern styling and warm grey tones of this beautiful textured wood cabinet make it a perfect match for the chairs we introduced you to above. We also love that it is a practical piece useful for storage, but also so stunning too. It is the perfect surface for displaying more amazing accent pieces to complete the look.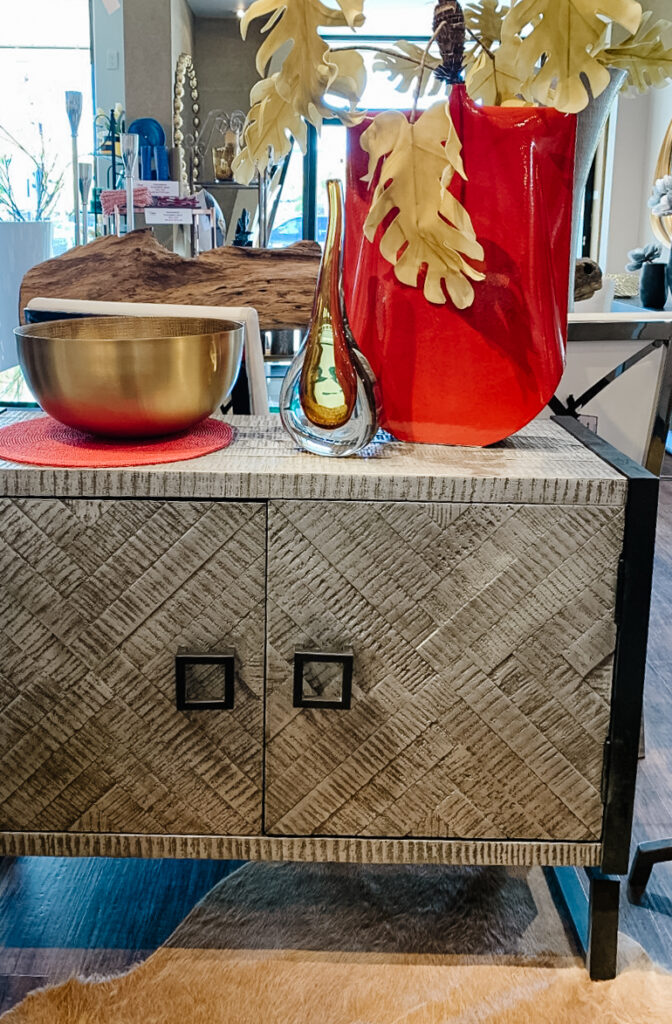 If you want to invest in a look that will be timeless and adapt with the seasons select accents in black and white. You can always embelish with accent colours when seasons change or add in glimmers of gold and silver with metal accents.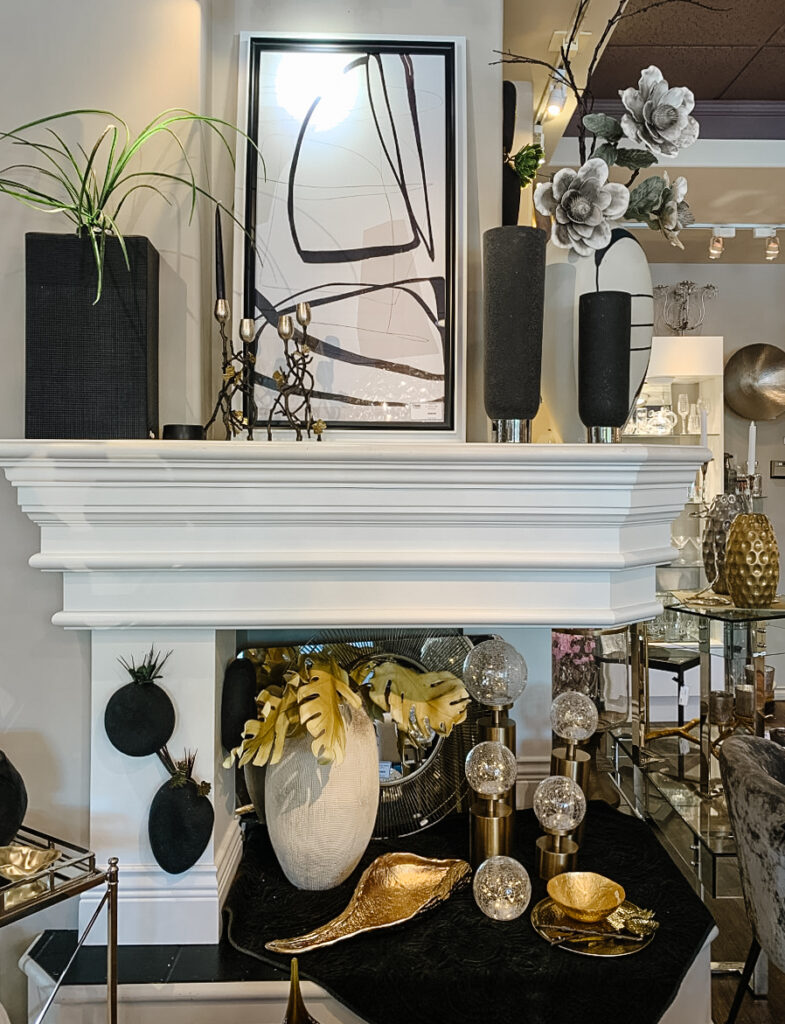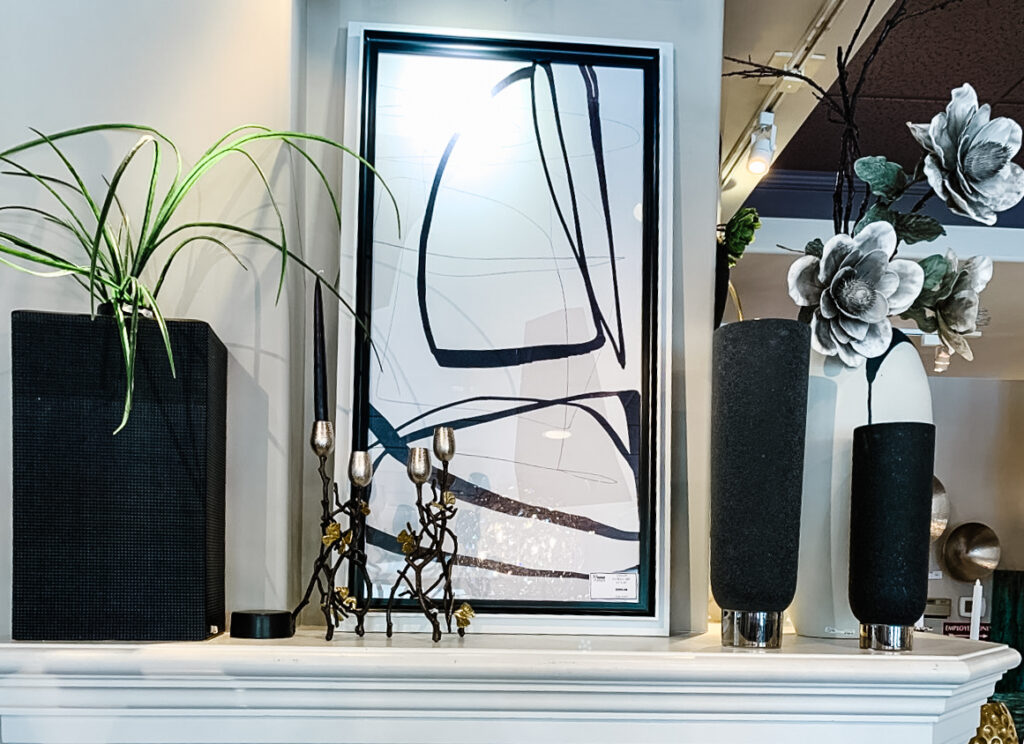 As the days get shorter lighting in your interiors becomes more important and accent lighting like these LED light crackle glass balls is a great way to bring that quintessential cozy ambiance we all crave in the fall. Hey, many of you may already have them on your patio, so just bring them indoors and your interiors will glisten when placed on these gorgeous golden candleholders.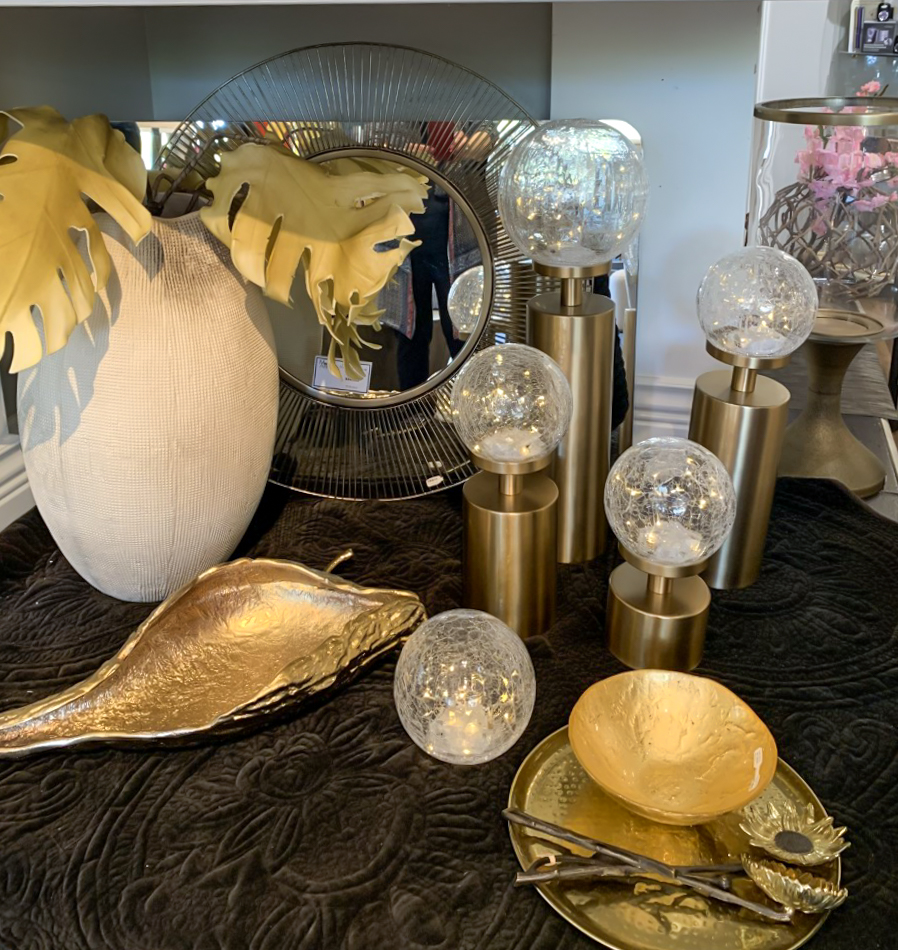 It will soon be time to change the clocks again so why not do it literally. We have some amazing options to change up your walls this season. A great alternative to traditional artwork these metal creations are almost sculptural in their design and so fashion forward.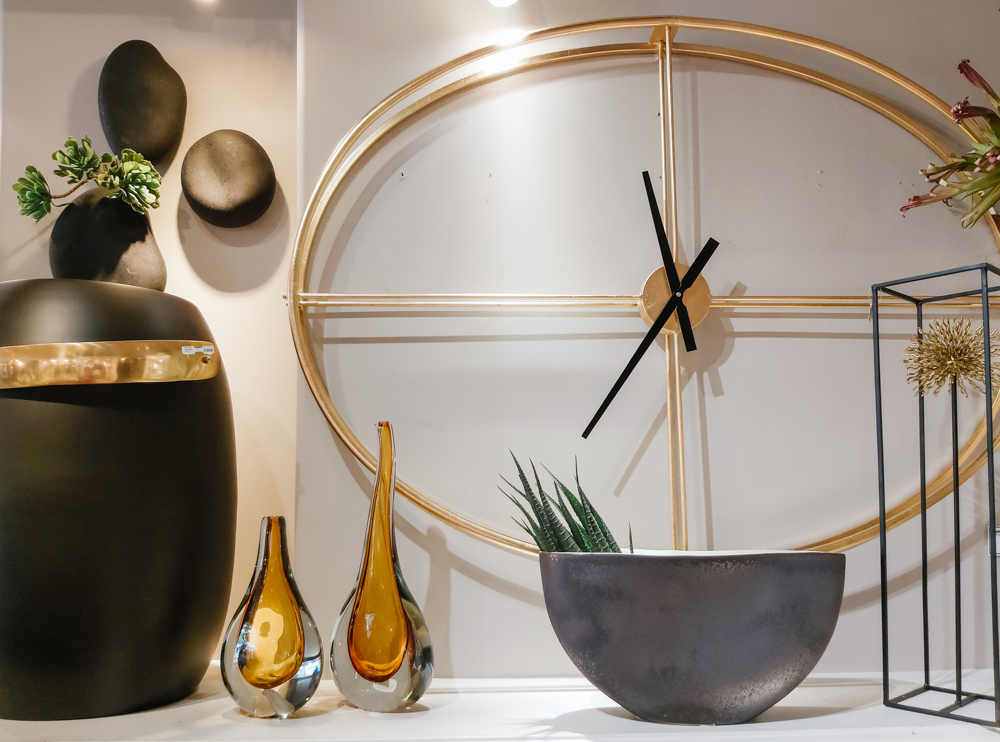 Every new look needs a canvas on which to build it and we are excited that we have even more furniture on the way including some new Canadian made sofas and chairs in both leather and fabric. Here is a sneak peek at this new furniture line coming soon to Modern Accents. We are ready to help you dress them up!