Long Awaited Luxury Melamine
Every once in a while we discover a unique collection that stands out from the crowd and earns itself a special highlight. At first glance these pieces from Beatriz Ball New Orleans are really beautiful, but why we love them so much needs a little more explanation, especially if you haven't had the pleasure of holding one of these pieces in person.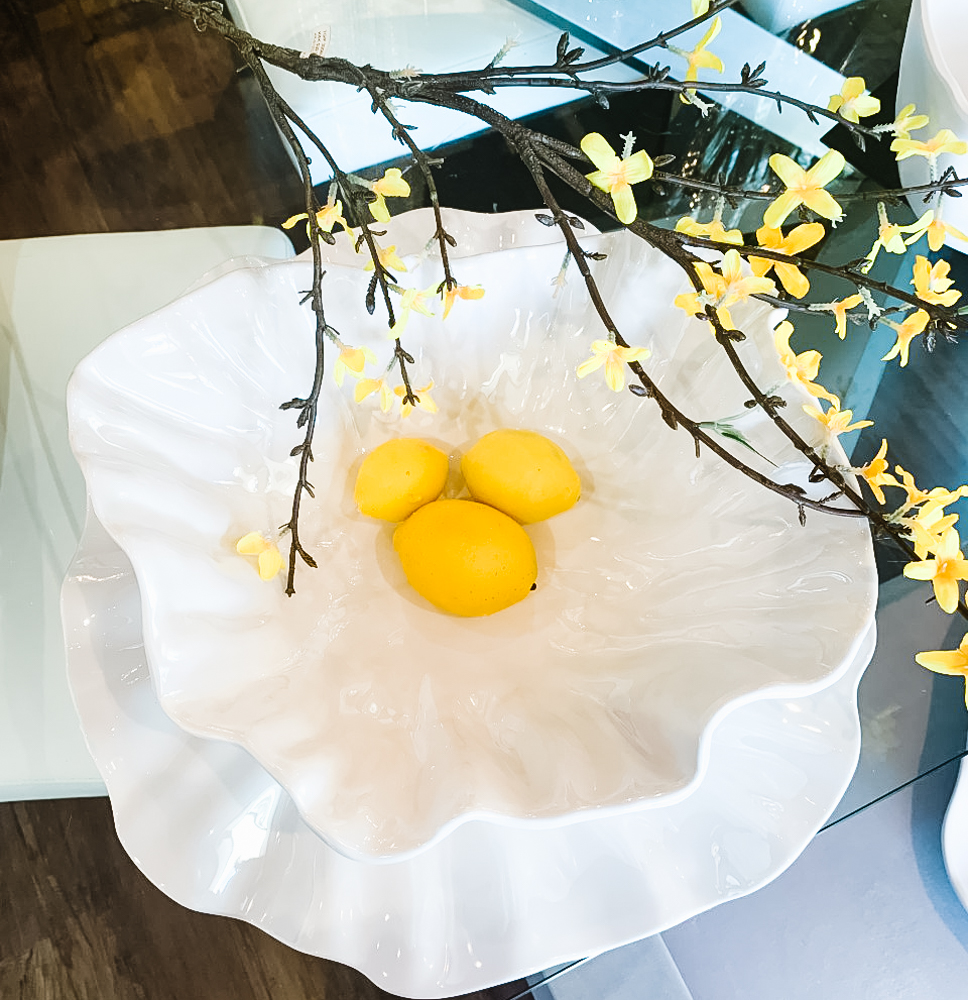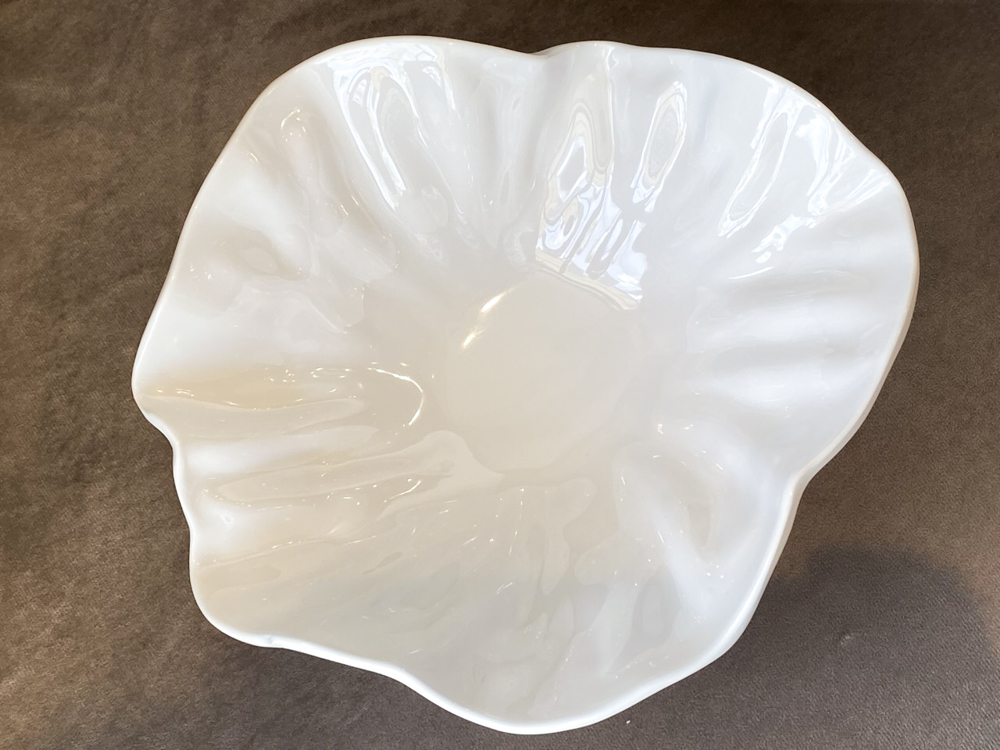 They offer the elegant appearance of ceramic, but in reality these amazing serving and decor pieces are made of Luxury Melamine. This means you get a luxurious artistic piece with a thoughtful design, that is also so functional and can be used day after day without worry. Each piece is manufactured to strict specifications and made of heavy-weight 100% melamine that is both BPA and PABA free. They are dishwasher safe and can be enjoyed both outdoors and indoors.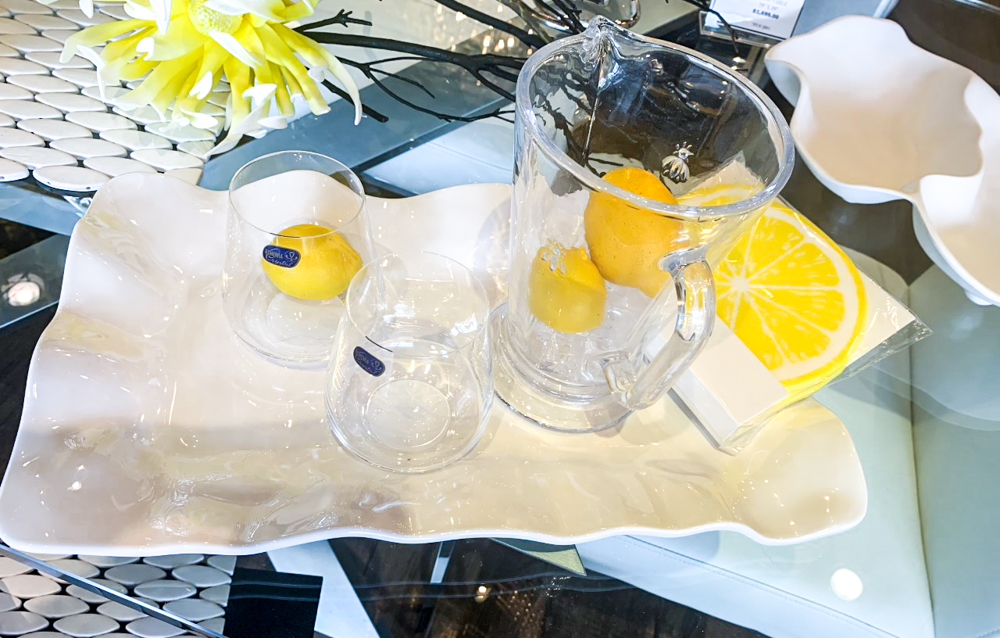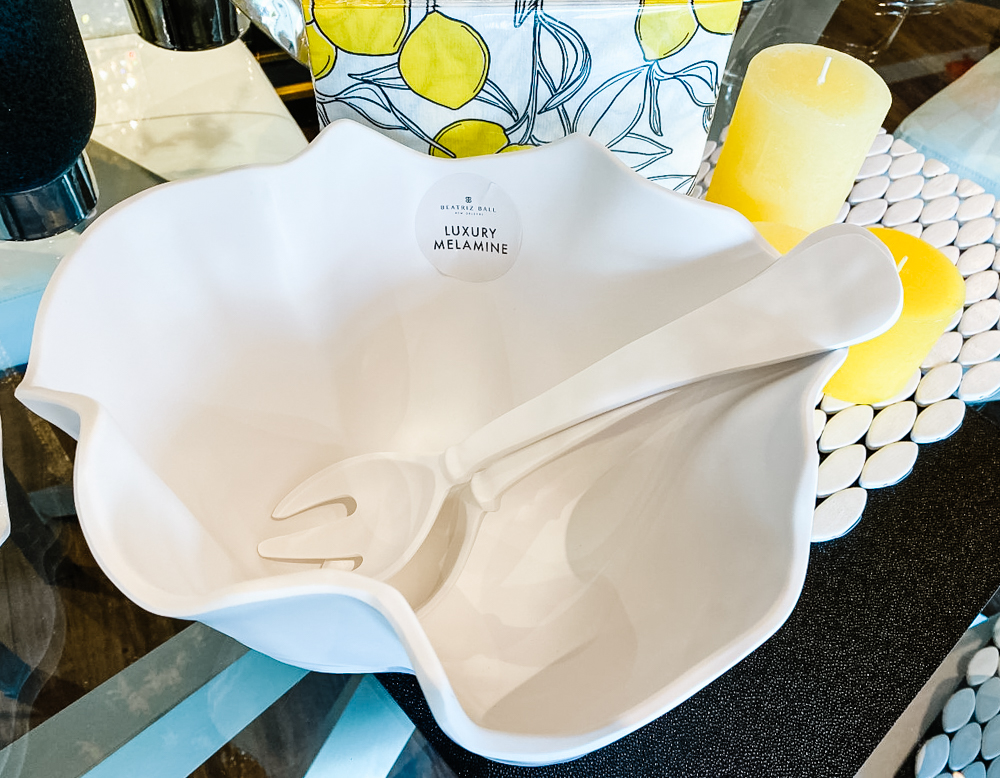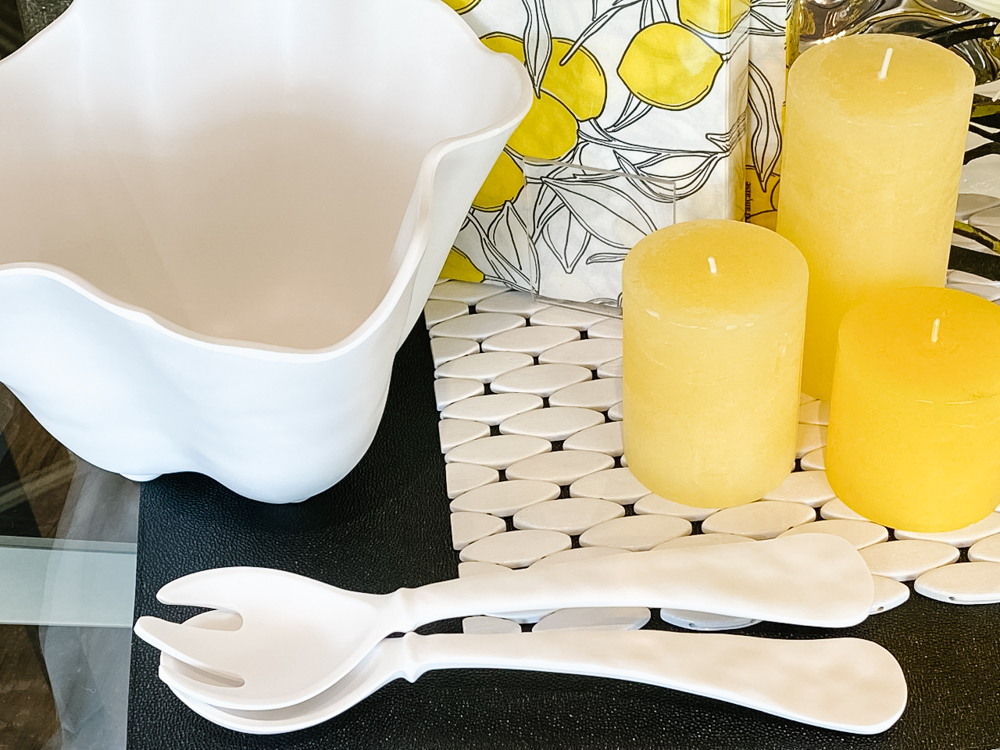 We have been anxiously waiting their arrival so you can experience how lovely they will be on your tablescapes outdoors for the remainder of the summer and don't worry because of the warmth and personality of each design they will be remarkable when you move indoors too. In fact we bet you will fall in love with the lustrous finish and purity of the melamine for your interiors. For those of you who watch home design trends you will note that that hand made feeling is trending and I think you will agree that the uniquely organic styling of each piece tells a story of the creativity of the artists who designed it and the craftsmen who manufactured it. What a thoughtful gift for the modern bride or special loved one that they will enjoy for years to come.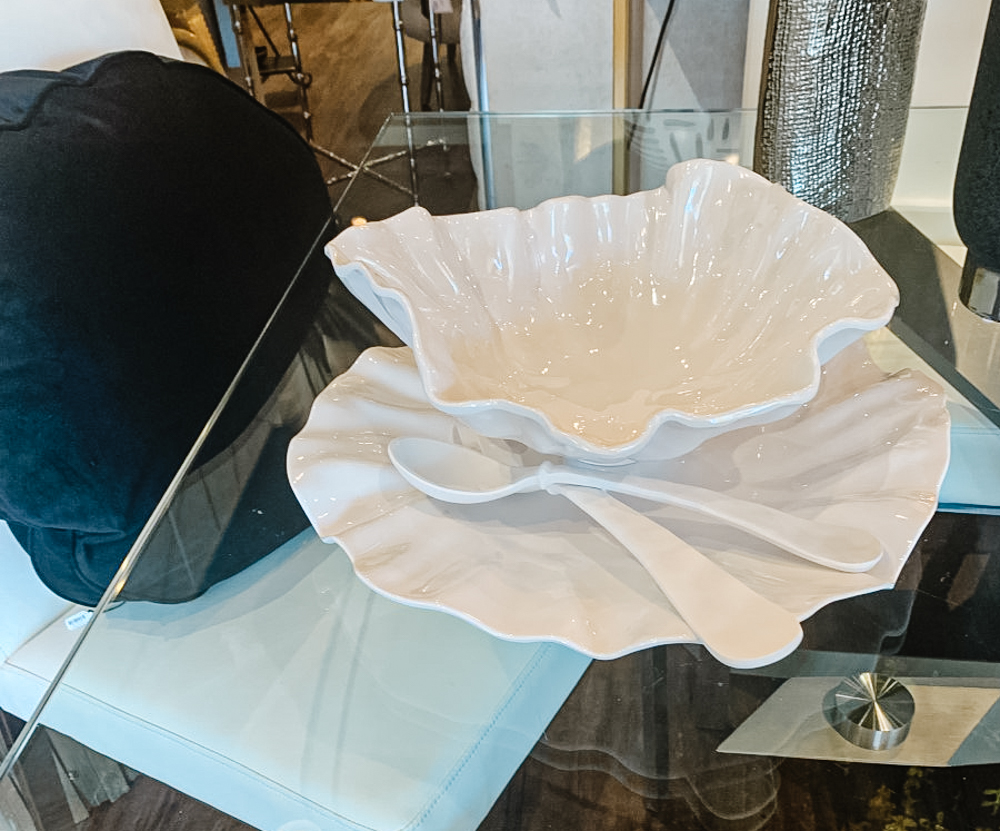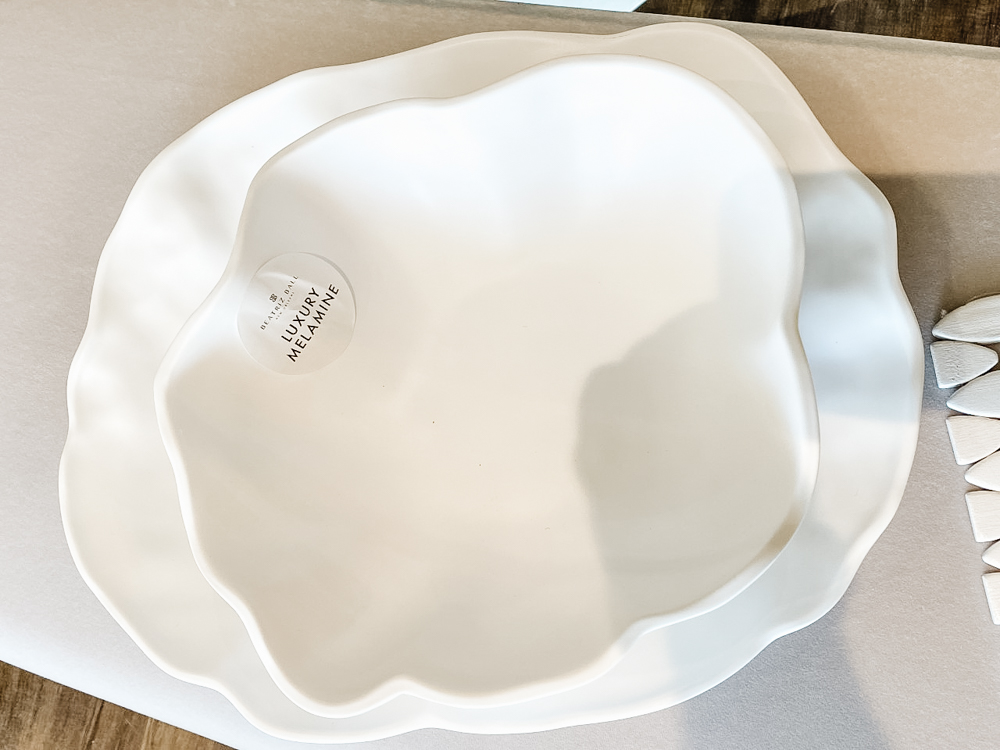 We mentioned that as well as their beauty these luxury melamine pieces were designed with function and entertaining in mind. This divided serving dish or Double Dip as it is aptly named will be perfect for presenting chips and dips, salsas and sides like your favourite Okanagan fruits and vegetables. This collection called VIDA Nube (Spanish for "cloud," and pronounced, "noo-beh") features sculptural works of art rendered in a luscious satin finish.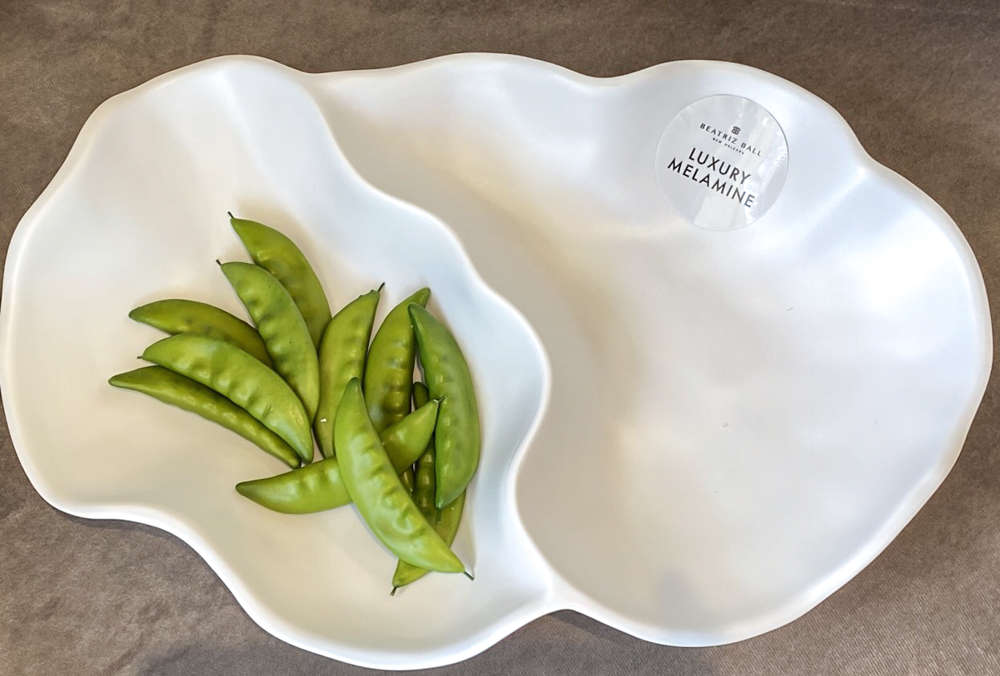 Get that summer beach feeling with appies served in these stunning serving pieces. They are a sculptural interpretation of the oyster shell rendered in a shimmering white melamine again with the look of fine glazed ceramics. These would be great for seafood salads, iced shrimp, and oyster recipes or simply as decorative pieces to get that coastal feel. We suggest maybe even using them in your bathroom room for displaying scented soaps or as part of a beachy decorative tray.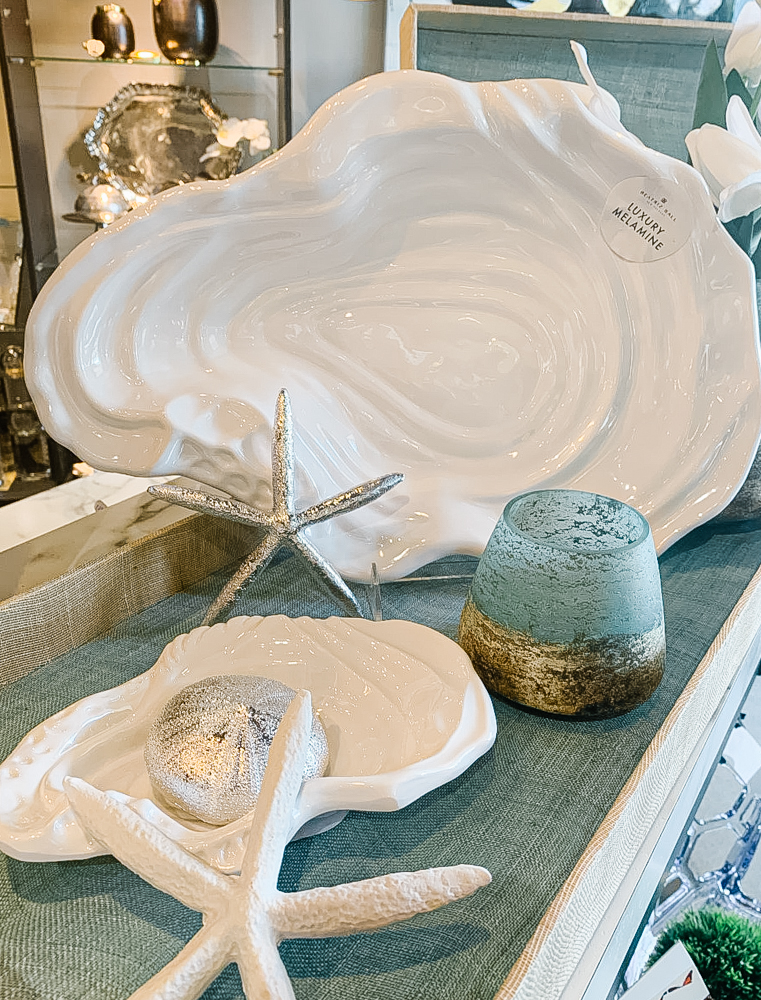 However you decide to display these special pieces, use them or gift them you will be happy you did.