Sizzling Summer Favourites
It finally feels like summer and the shop is sizzling with lots of new summer arrivals and plenty of decor ideas for your home both inside and out. Here are some of our favourites.
One of our favourite new arrivals are these beautiful pieces. These accents are so dynamic and we love them for styling your tabletops. They are very like the stamens of a flower so very summer, but they will also be a gorgeous way to enjoy a piece of the summer all year long.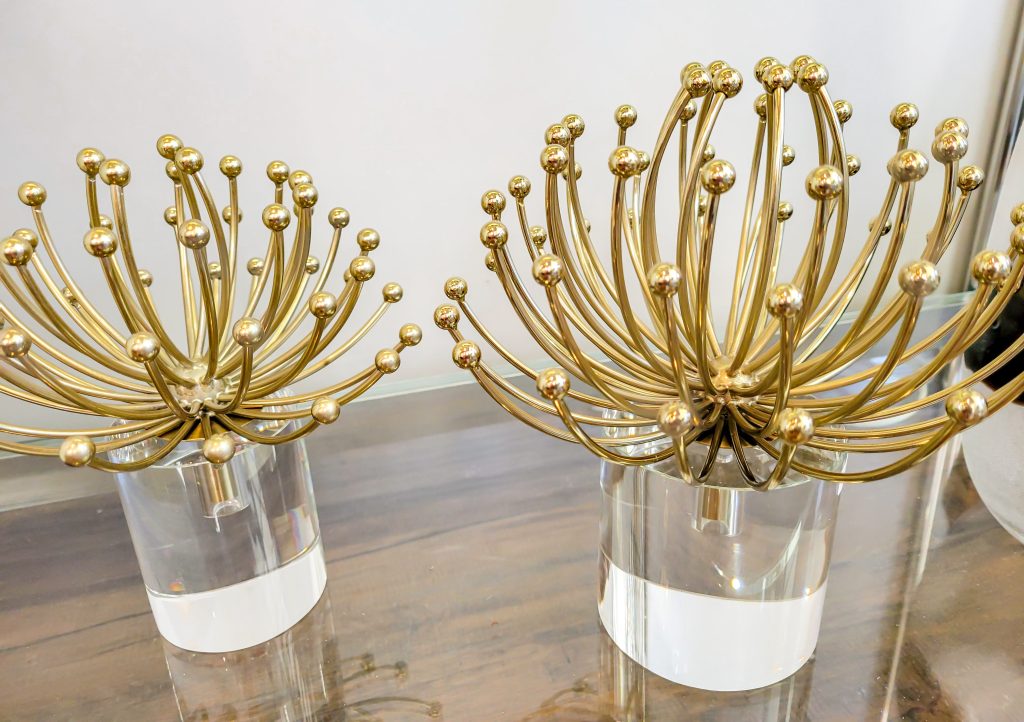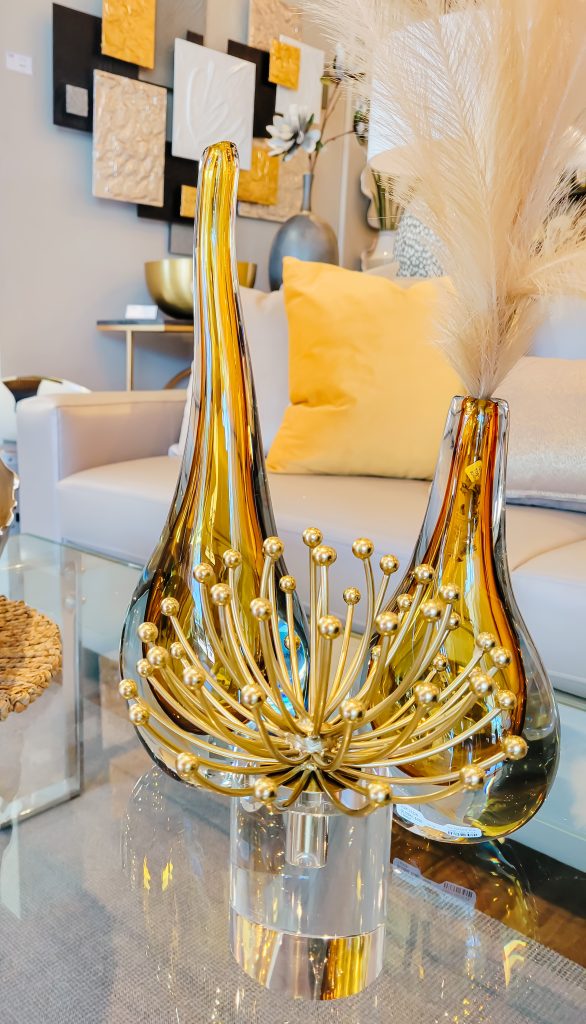 What's more summer then the colours of the sun. Brighten up your interiors and your sofa with pops of yellow. We have you covered with these soft and rich coloured throw pillows.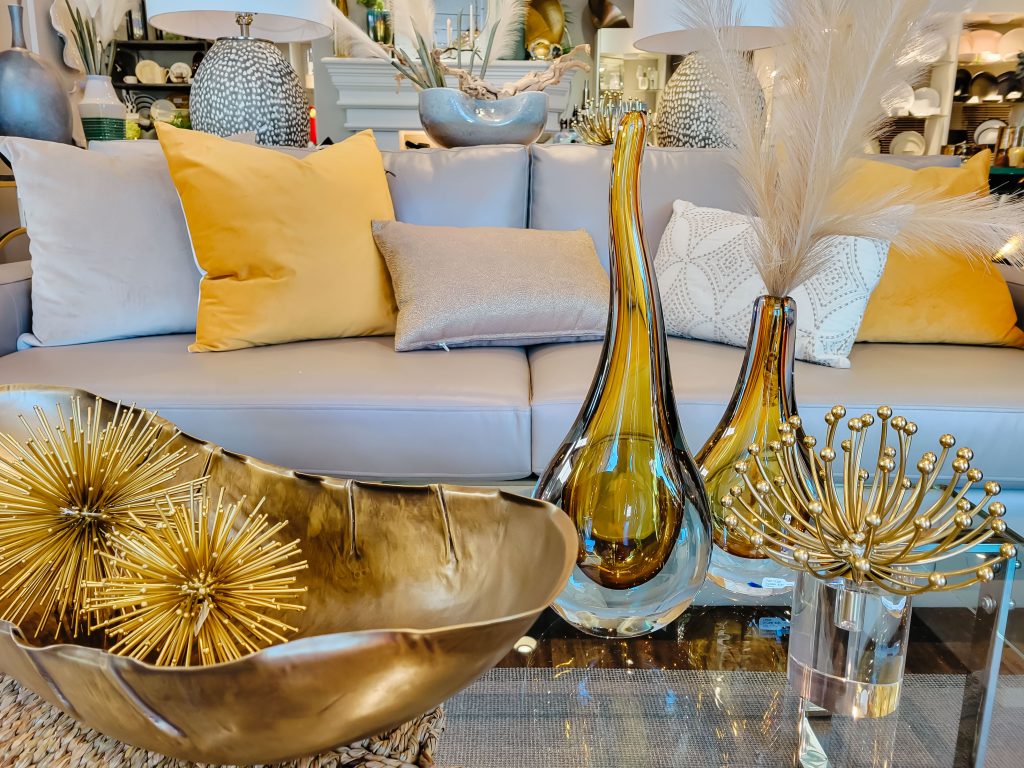 Speaking of yellow, another one of our summer favourites is the new Limoni collection from Vietri. We have always loved the Lastra collection and we know many of you have too. These accent pieces with lemons are just the pop of yellow your all white placesettings need this summer.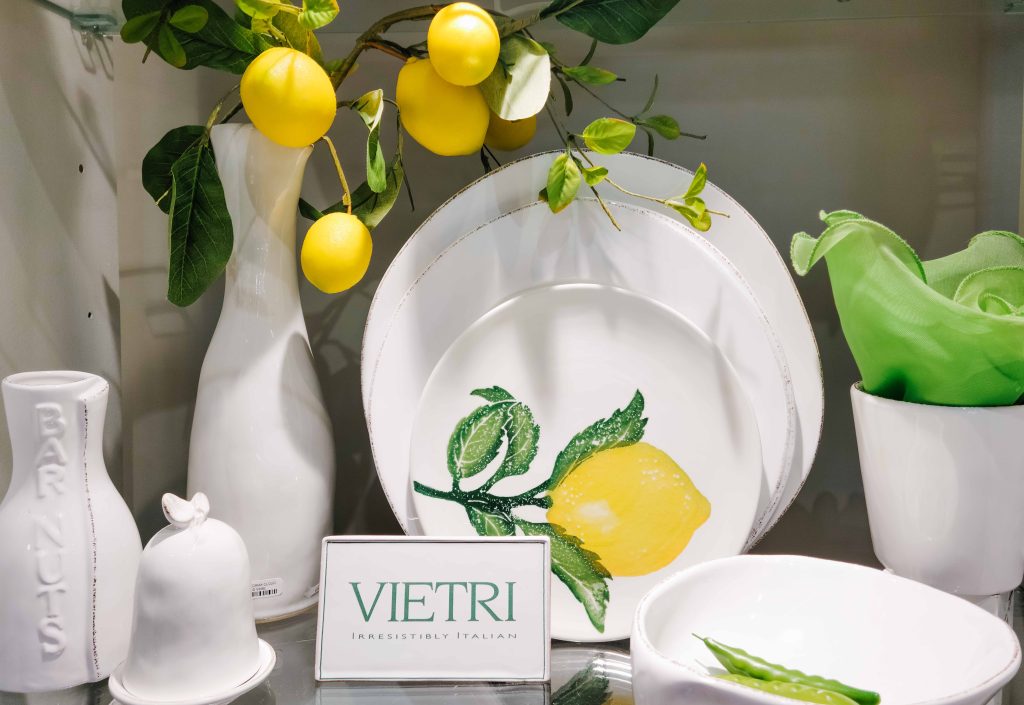 We are also really excited to introduce you to a brand new collection of dinnerware from Costa Nova called Livia. Each piece features an organic look and feel with a very subtle irregular shape and lustrous white glaze. They come at a very reasonable price point for everyday use and can work on any table setting, from formal in the dining room, to casual on the patio.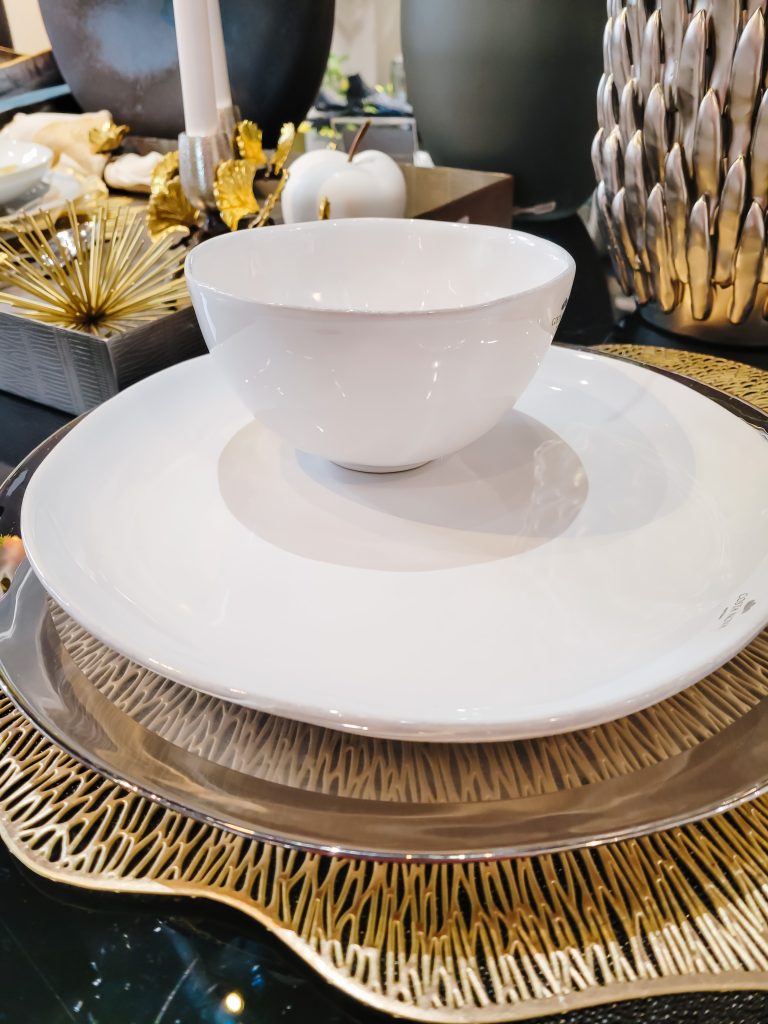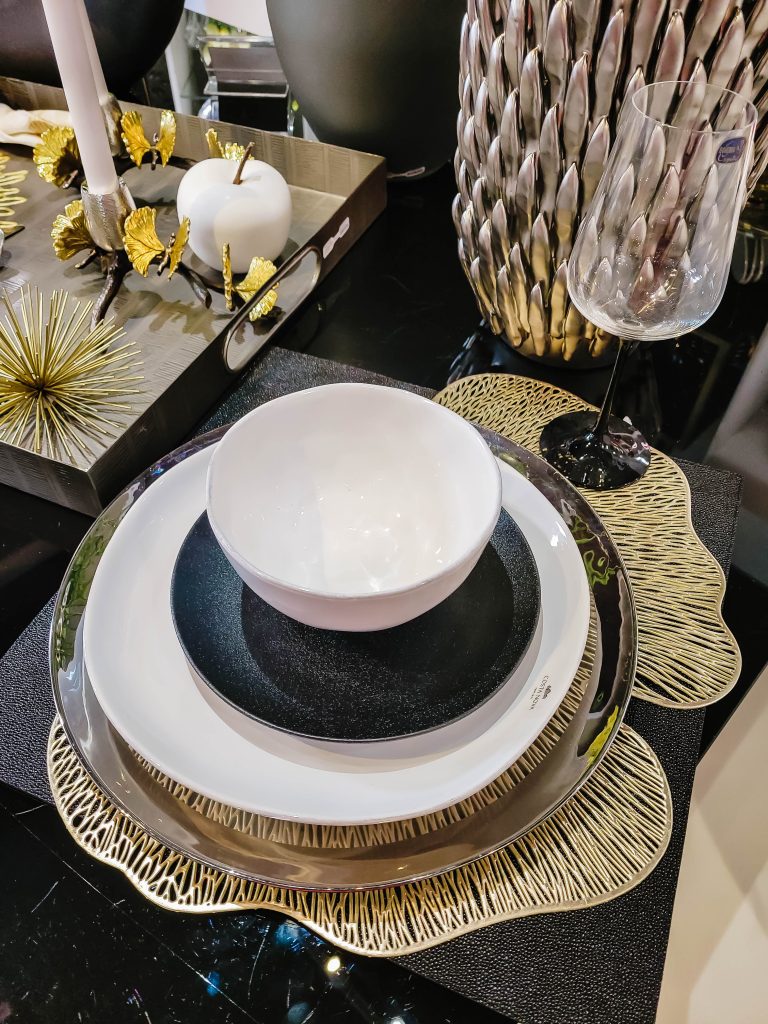 Even in the summer you can't go wrong with the striking contrast of black and white. We have lots of pieces to mix and match and we just received one of our more popular pieces again, the black and white upholstered ottoman/stool/side table. It is such a versatile piece and a great piece to have available as seating for extra guests. You might even use it, with a small serving tray, as a side table to set your drink on or style with your favourite small accents.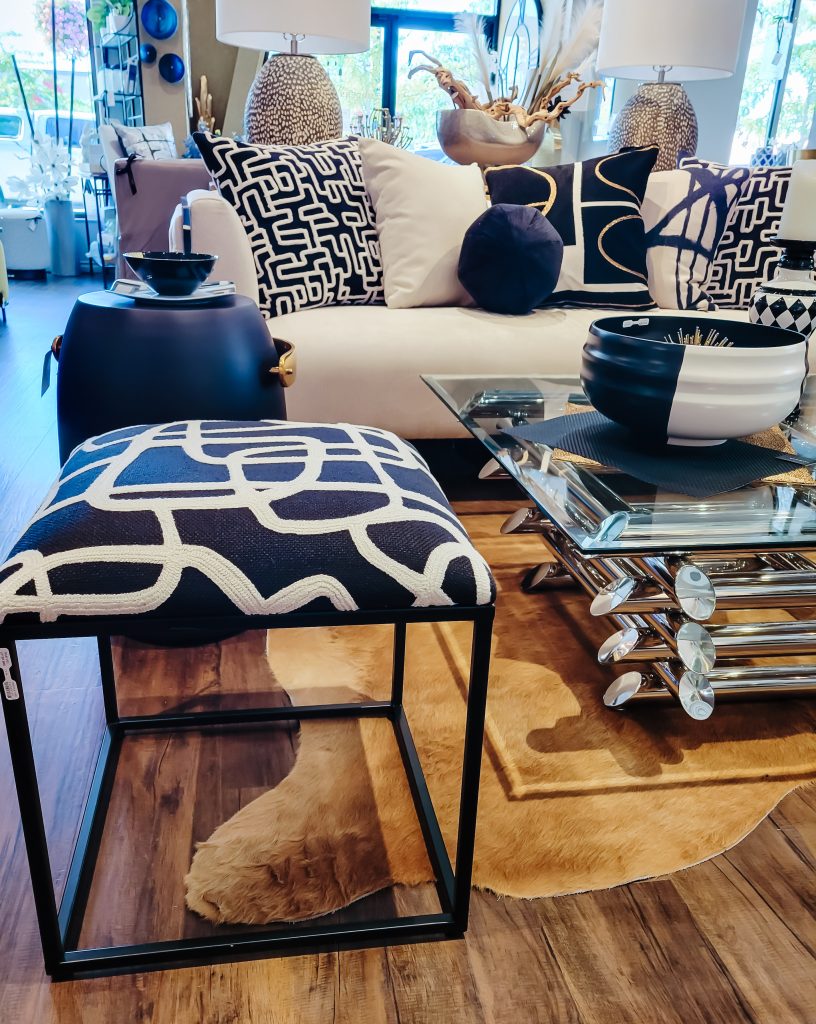 This wall art piece is the perfect compliment to your black and white pieces and what an amazing way to awaken your walls with movement and texture.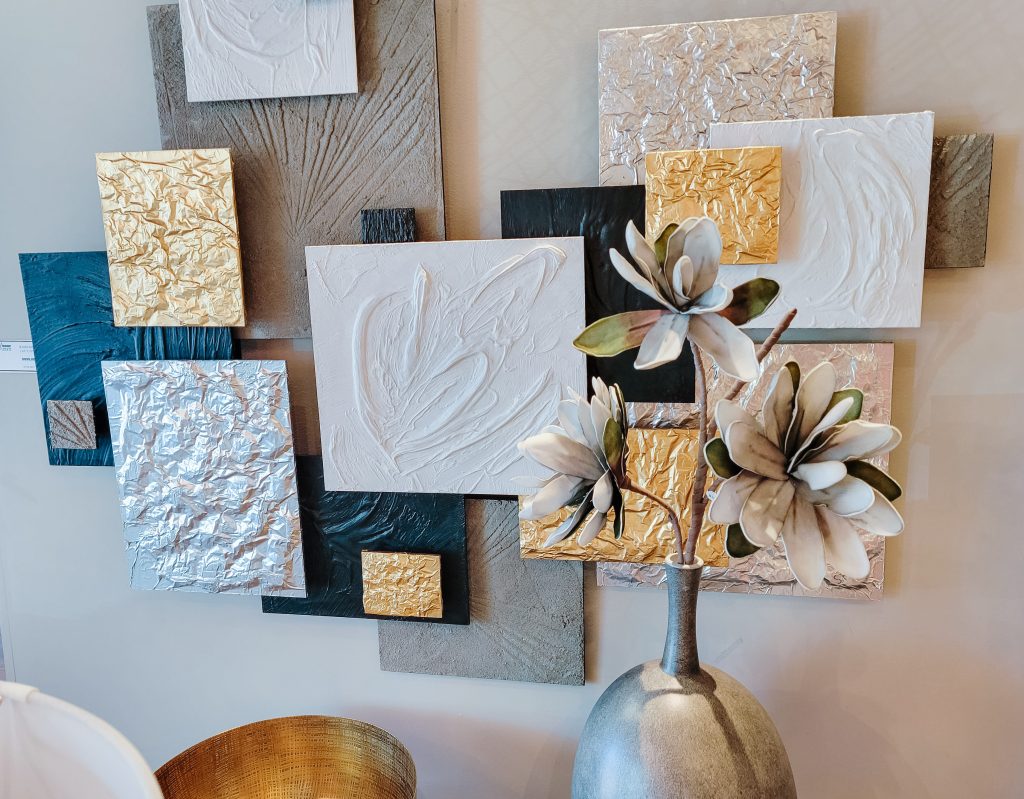 Here are a few more new wall features that celebrate summer's nature on your interior walls.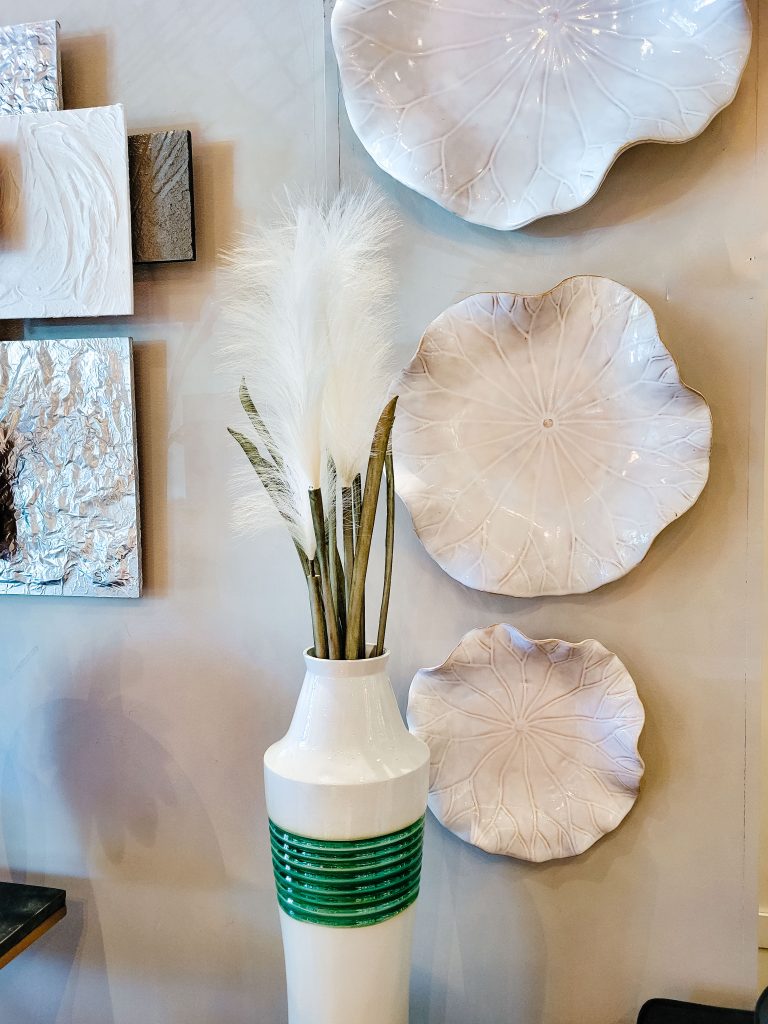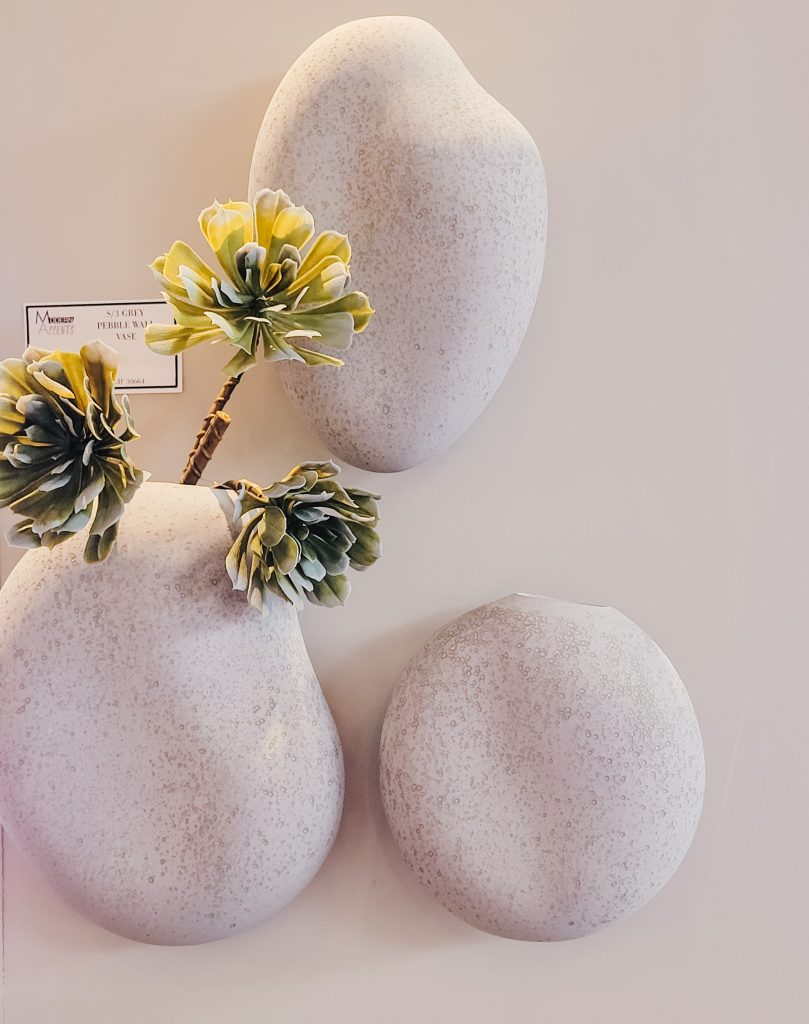 All these accents displayed in the image below, from the vases, to the florals and the mirror are gorgeous but bring a little of the beach into your interiors with these extra special golden seagulls. They aren't really big so we suggest you arrange them as part of a grouping with a mirror or something similar like we have done here to feel their impact. They come as a set of three.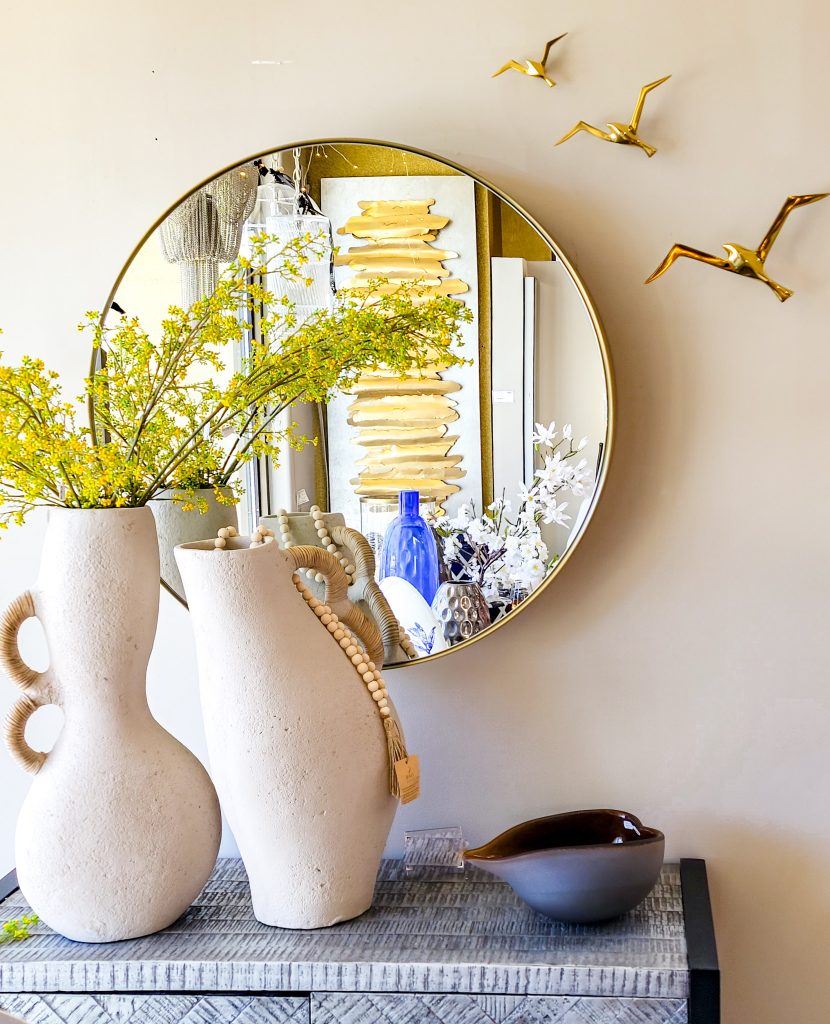 Are you hoping to easily style a little summer into your interiors? Start with an amazing decorative bowl or vase that you can style for the current season and then switch out the contents for the next. Here are some of our newest bowl and vase arrivals and some ideas on how to style them. Isn't the use of sand blasted grape vine and pampas grasses so effective?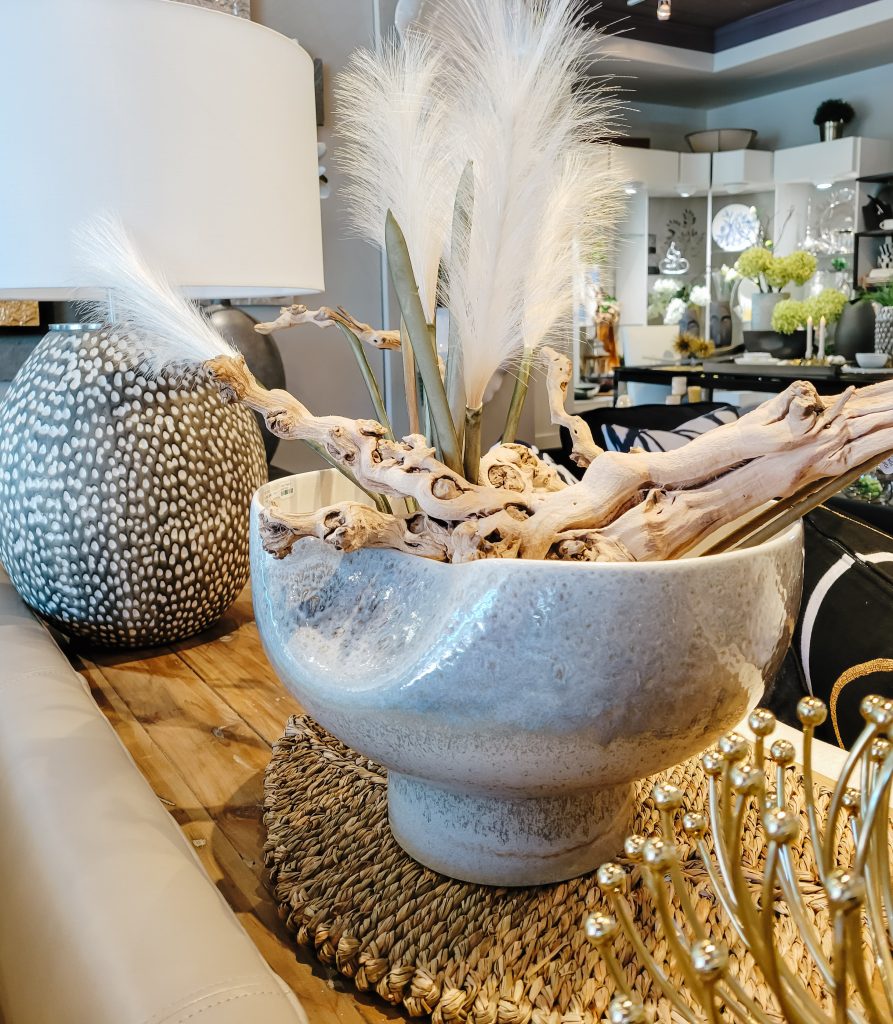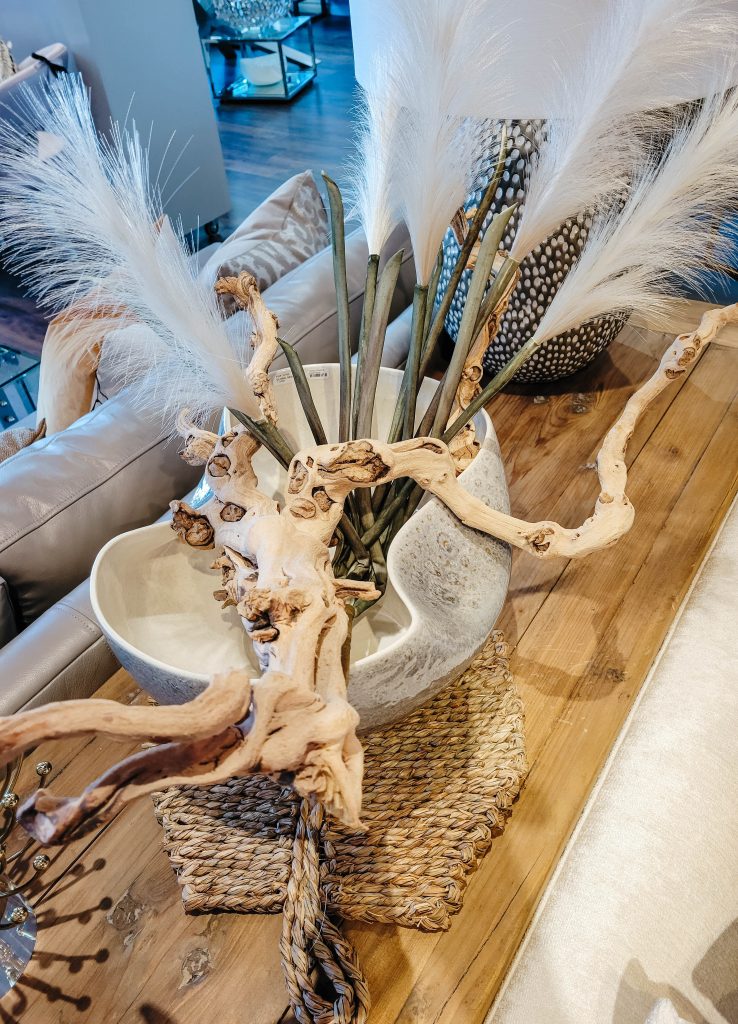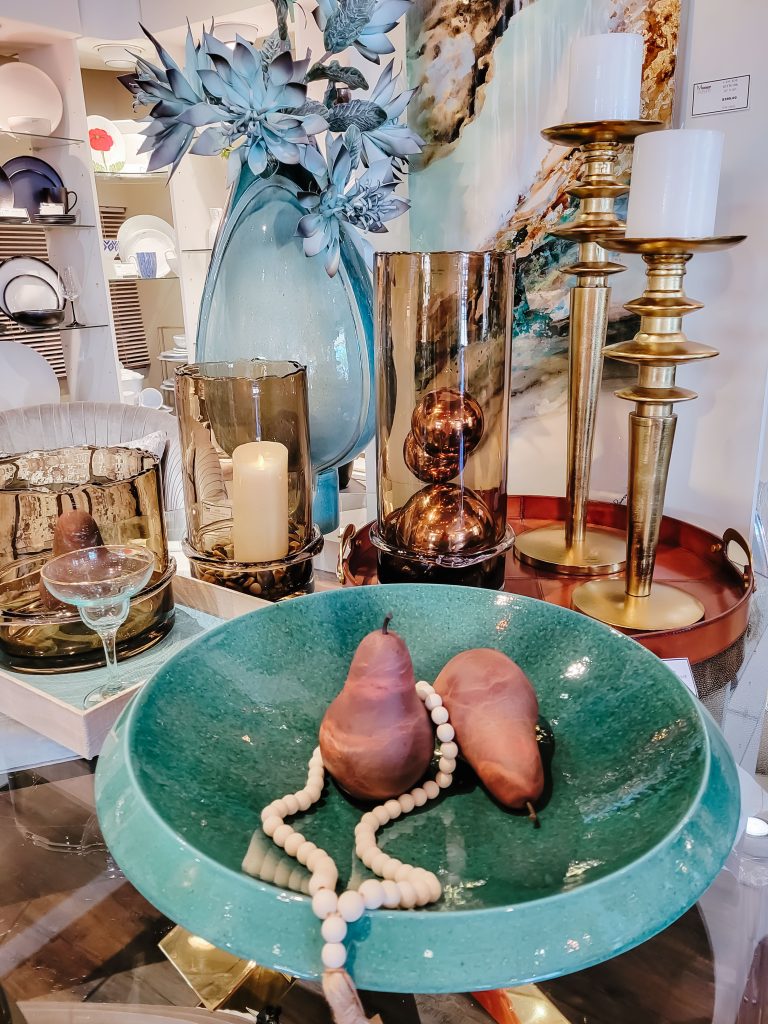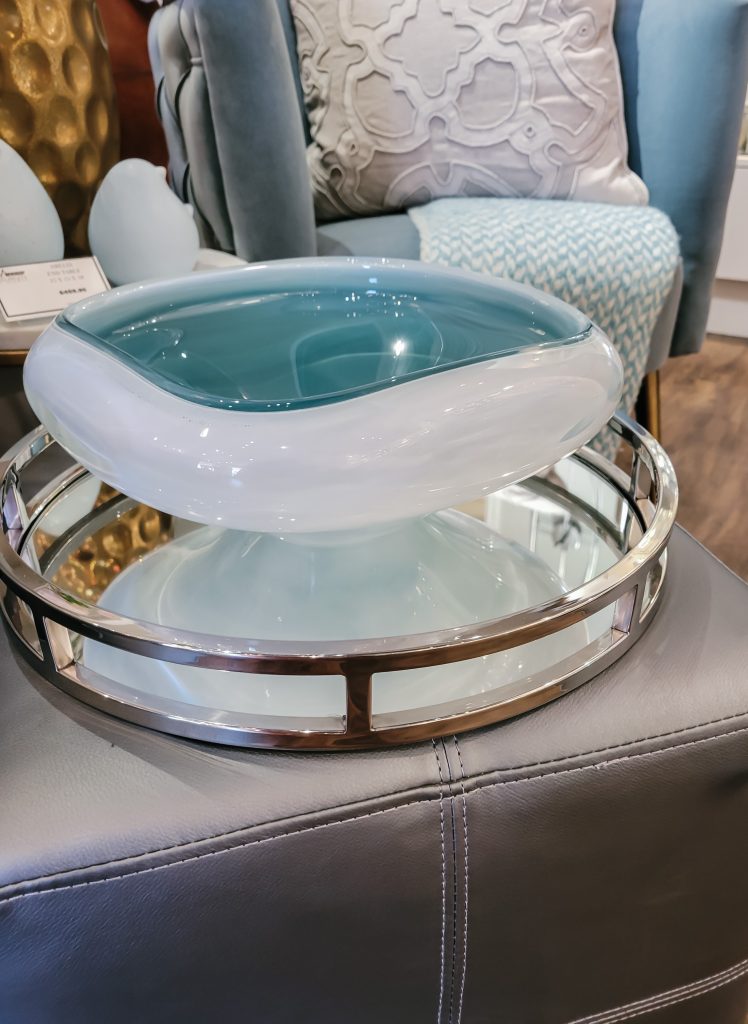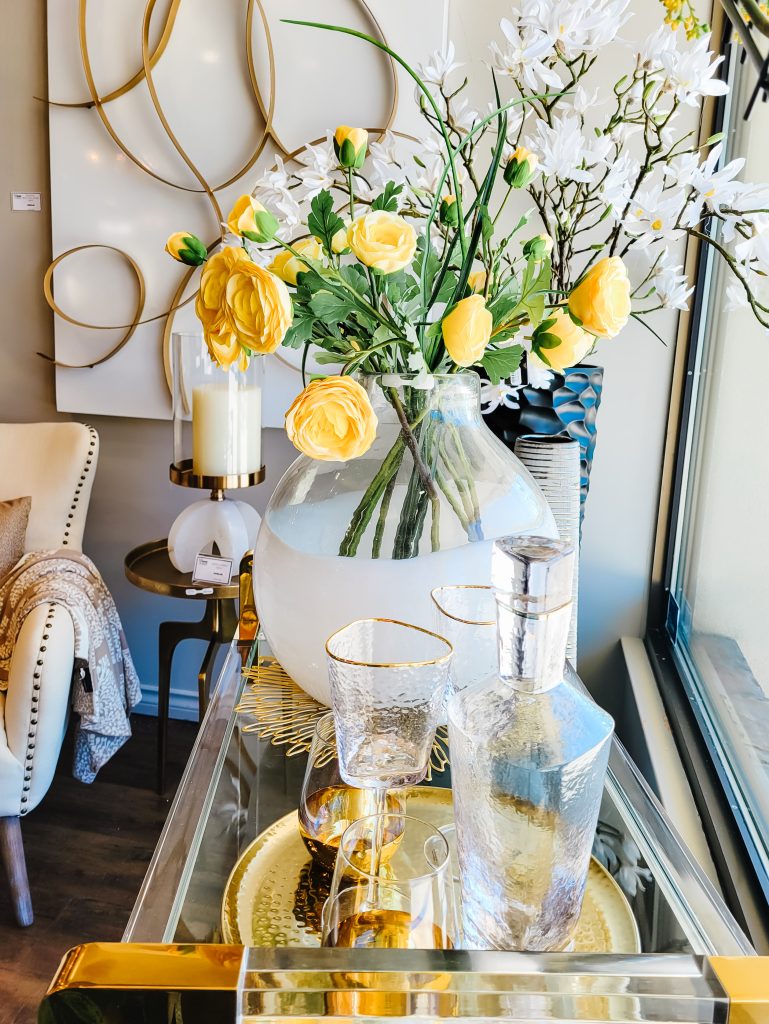 We shared these before, but out summer favourites roundup wouldn't be complete without showing and mentioning these Luxury Melamine pieces. There is still plenty of time to have salsa and chips served up on these beauties and soak in those summer vibes.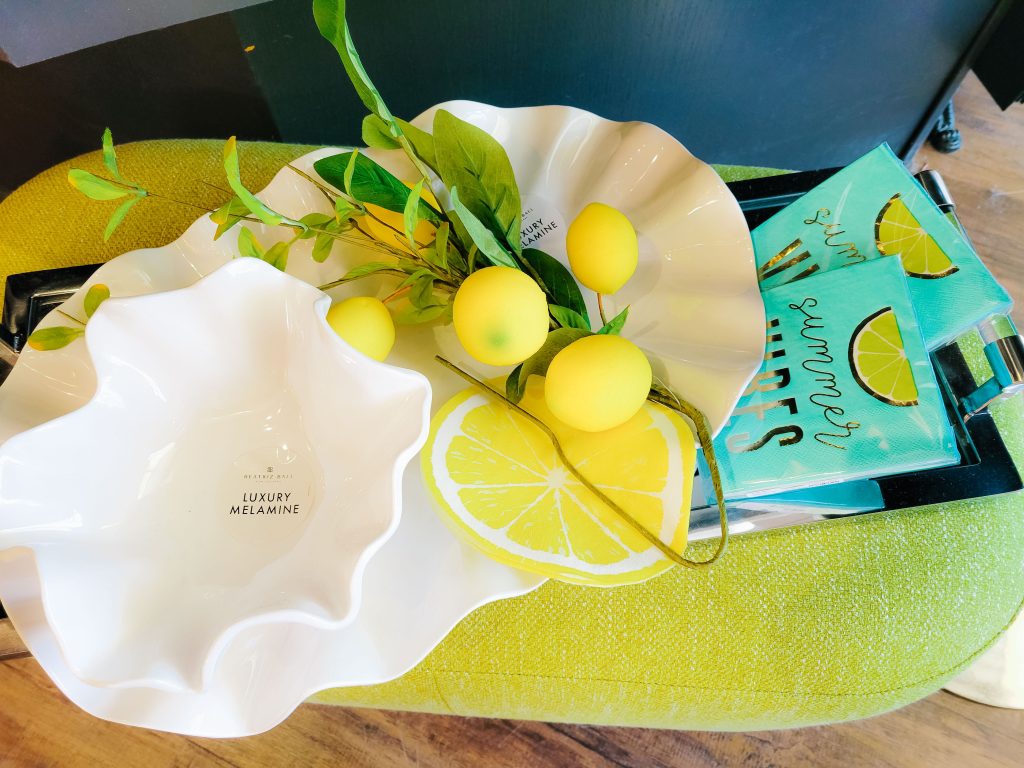 And when it is time to clean up after your guests have gone home make sure you have some of our summer themed Swedish dish clothes on hand. These also make great hostess gifts or gift basket stuffers for all your summer celebrations.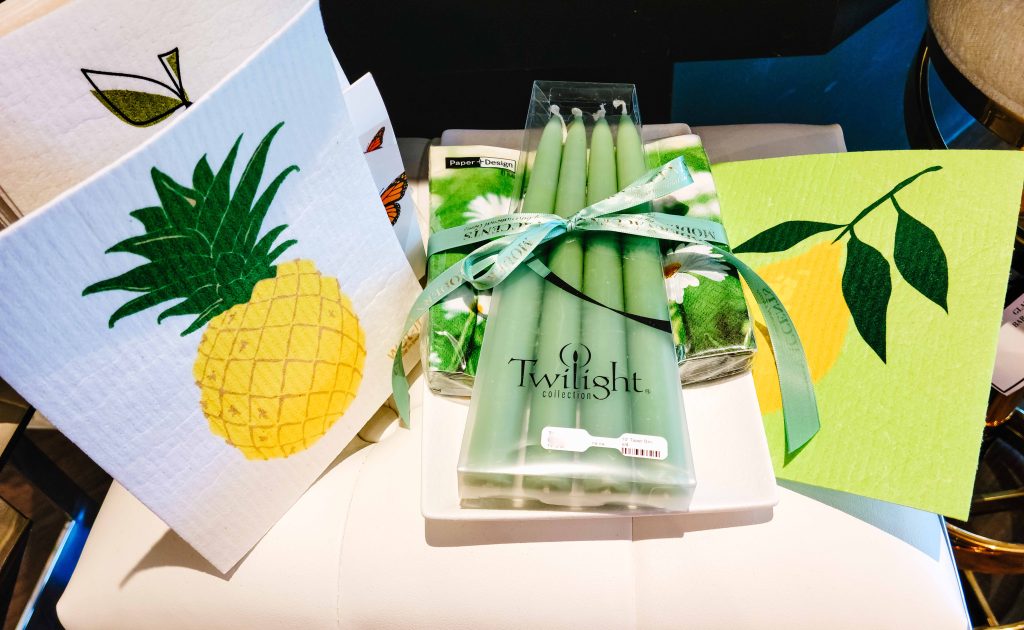 Lets move outdoors since it is summer after all. These modern trio of planters will be marvelous on your deck, or perhaps at your front door. Fill them with live plants or choose these faux boxwoods as an alternative option, no green thumb required.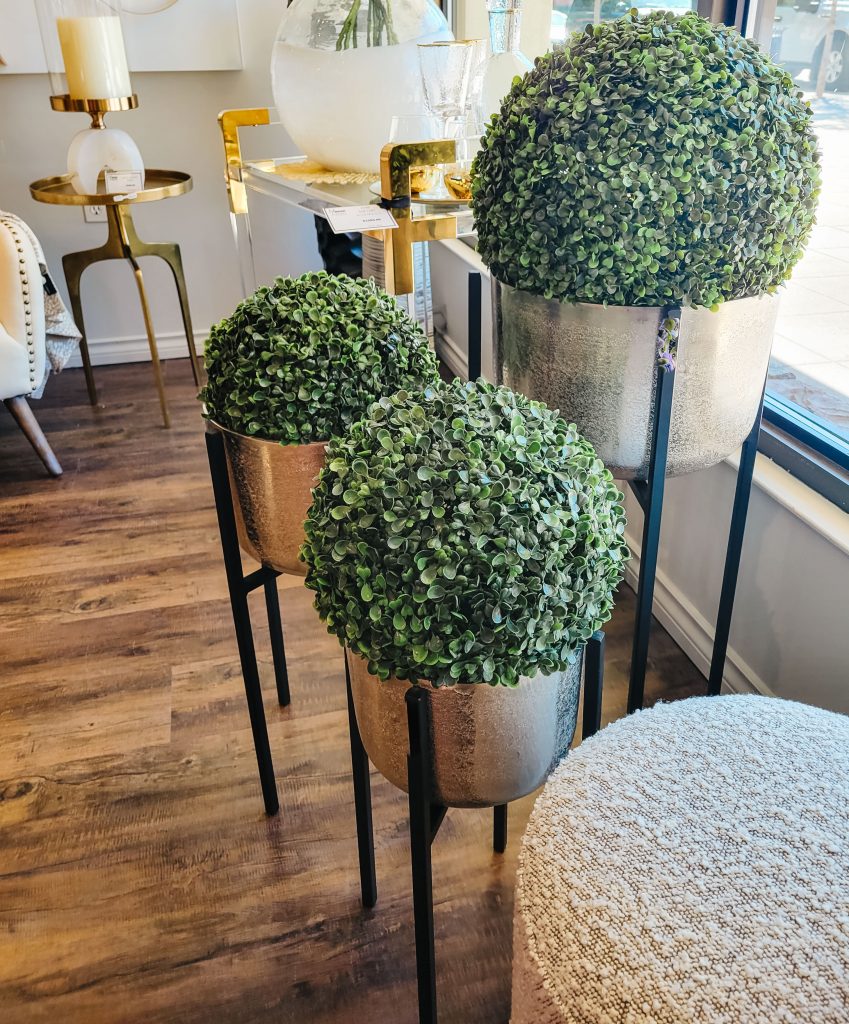 This is just a snapshot of some of the things we have in store. Stop by to pick out your favourites. Have an amazing summer!