Sitting Pretty – A Guide to Selecting the Perfect Dining Chairs
Throughout history the design of the dining chair has often defined the particular trends of the era and looking now, at the vast array of different dining chair styles available today, you can see how selecting the perfect dining chair can really define your style and overall interior design. So how do you pick? We have a few selection tips to help you.
A CHAIR THAT GIVES YOU THE FEELS
You may say its just a piece of furniture ie. an object without feeling, but on the other hand if you are reading this you probably walk into a furniture and decor store and definitely get a feeling when you see something you love. The curve of the chair, the shape of the legs, even the depth of the seat or cushion – all these factors have an emotional effect on how a chair feels to you. Now think about your own home and how it feels. Is it calm and serene? Funky and energetic? These feelings will help you determine the colour and type of chair meant for you. Curves and rounded corners suit a chill and calm space and more modern sharp angles and unique details will accentuate a more eclectic and bold vibe.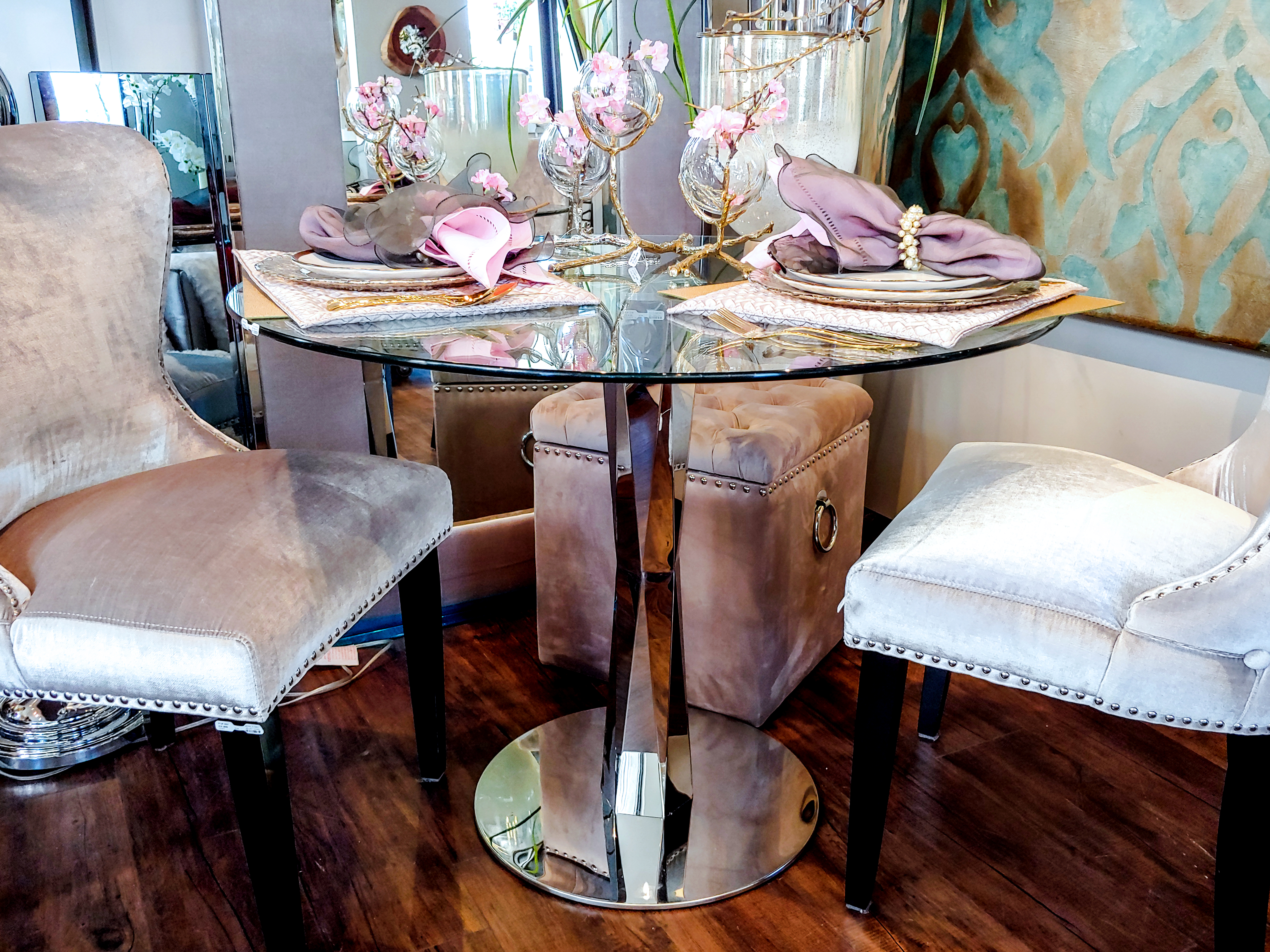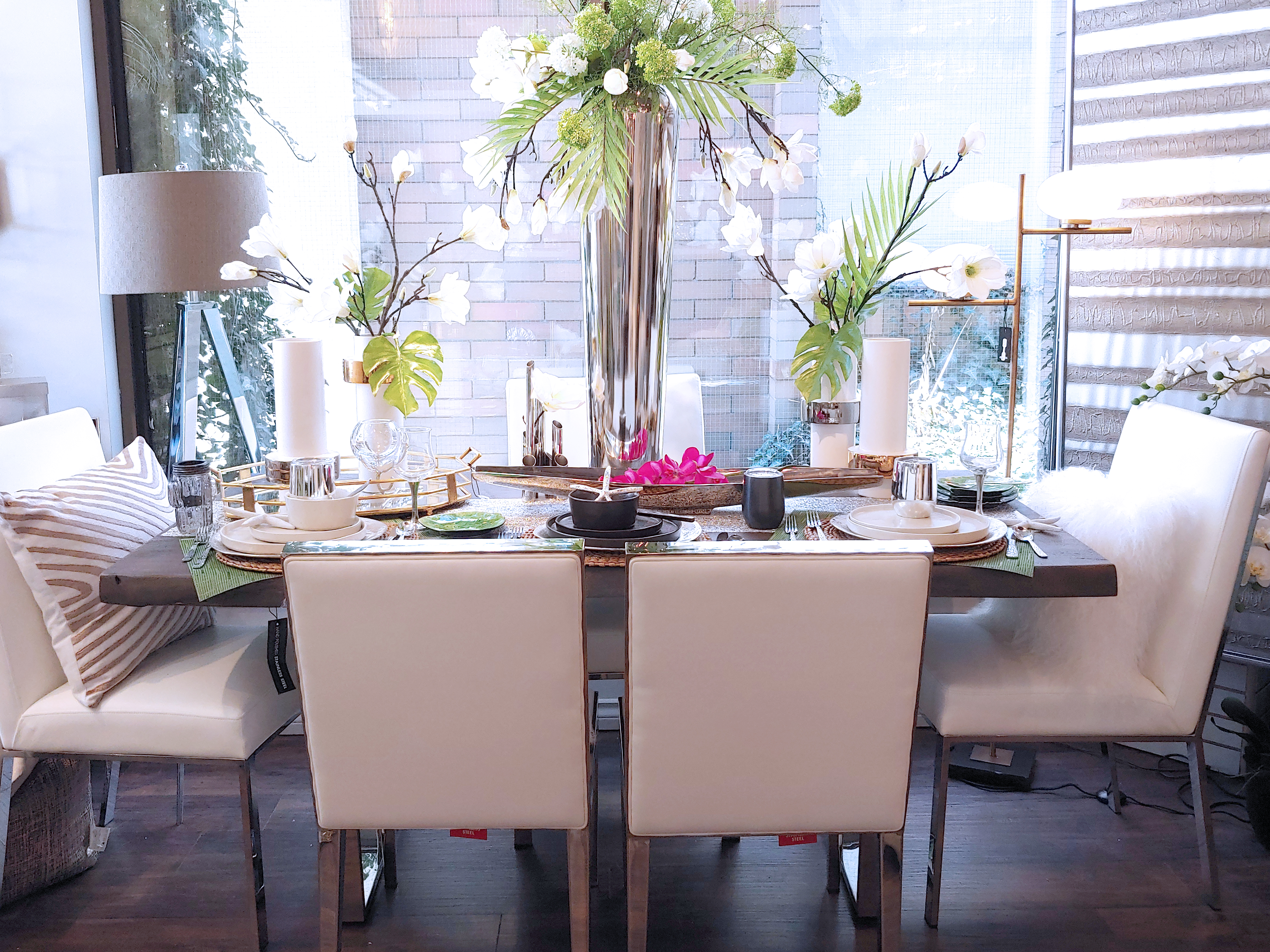 Do you like a high backed chair or a low backed chair? This also influences the overall feeling your dining room will end up having. High backs tend to  create a more formal and traditional dining experience and will take up more space and have a more powerful impact visually, whereas low backed dining chairs are less formal and are great for smaller more relaxed spaces.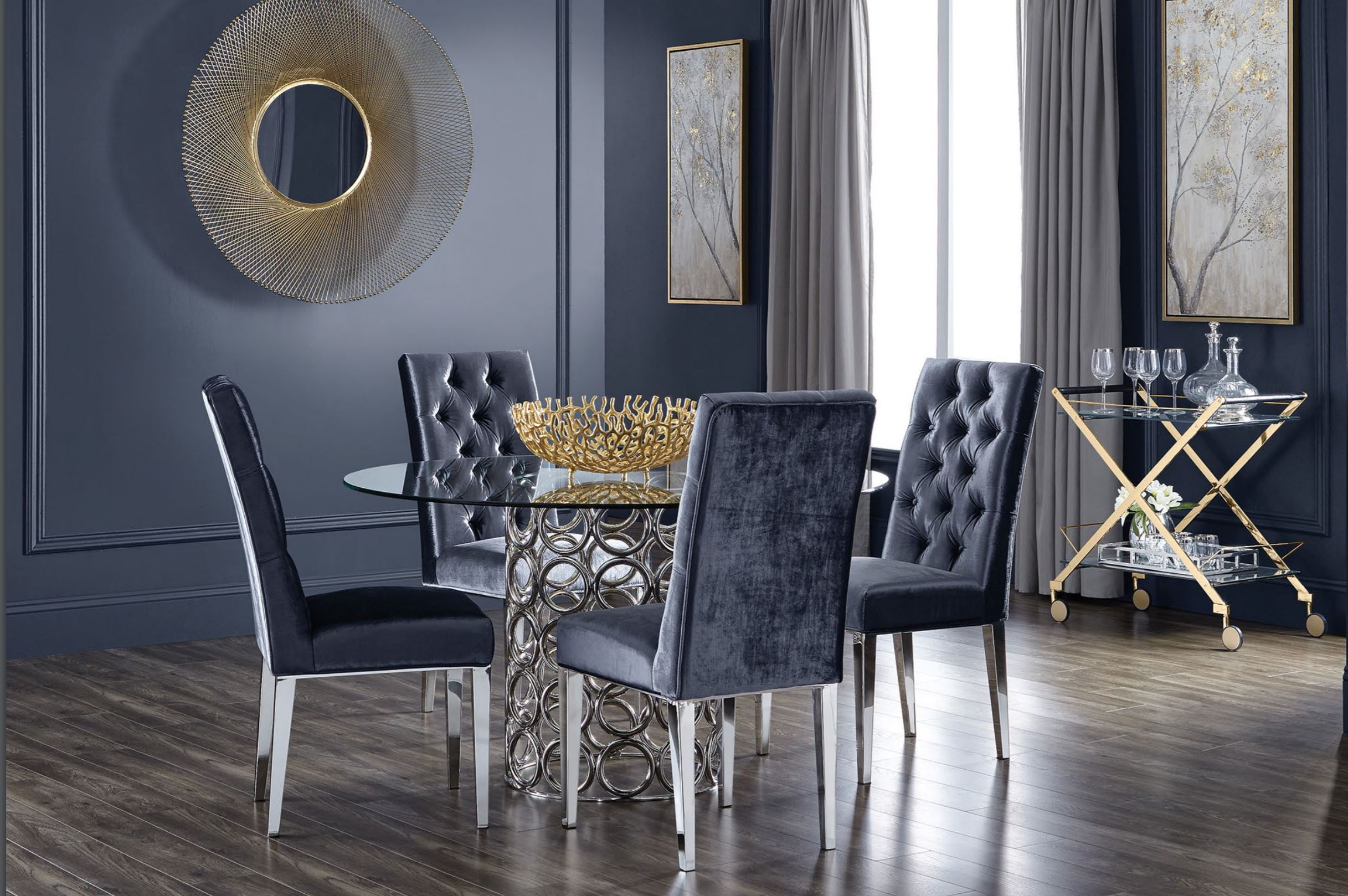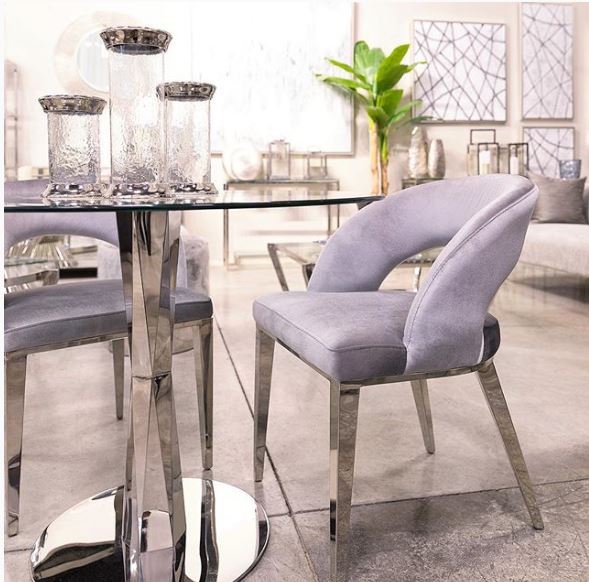 The literal feel of the chair also becomes important here. Don't you just have to reach out and touch a velvet tufted chair?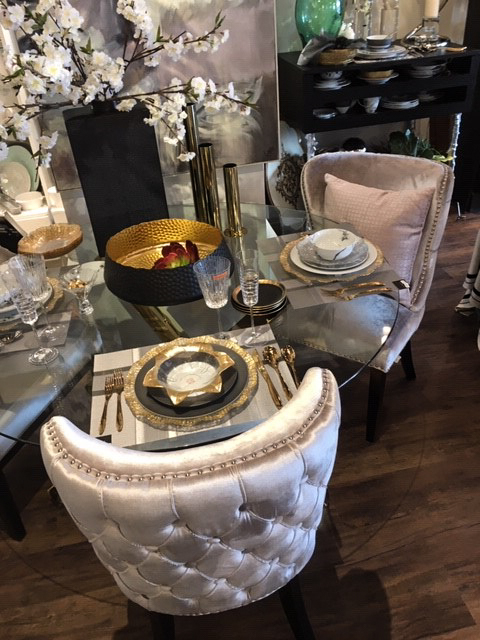 The fabrics you are drawn to is very personal and of course your lifestyle may play a role as well. This is why it is great that many of the chair styles we carry are available in different fabrics and colours.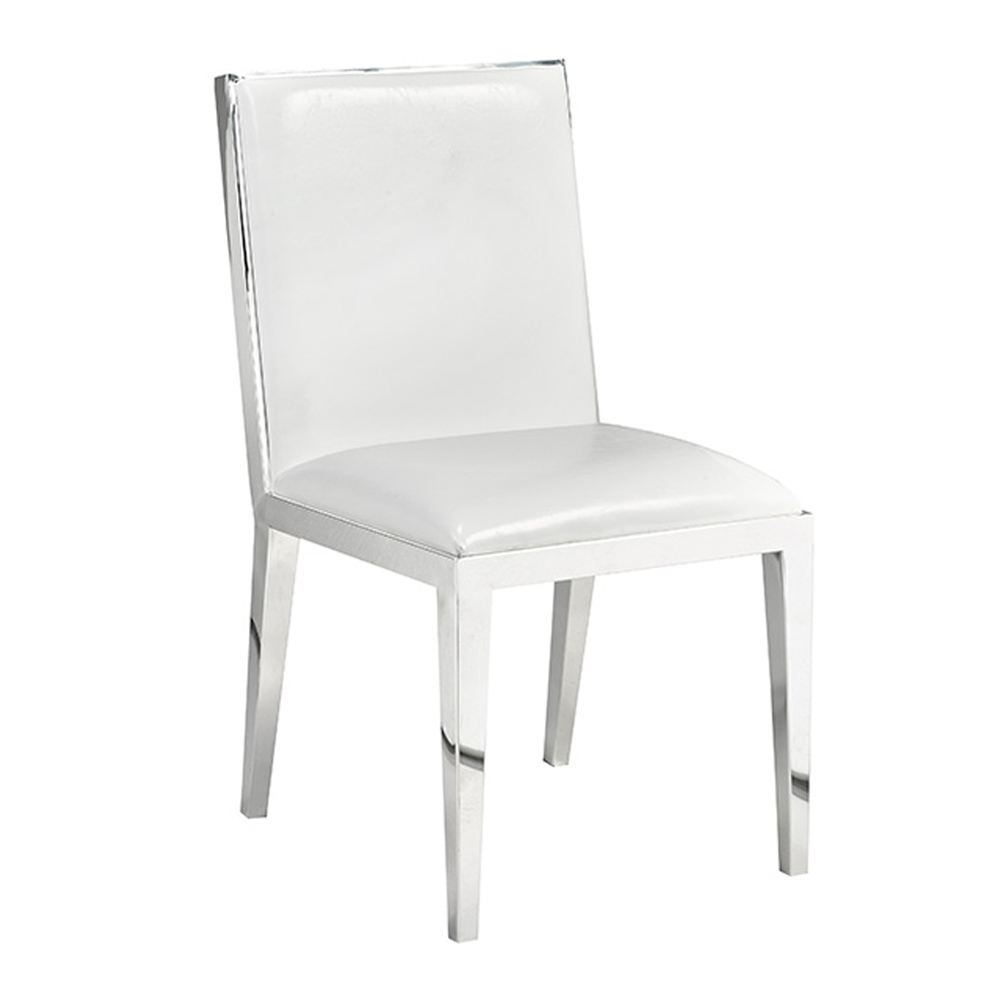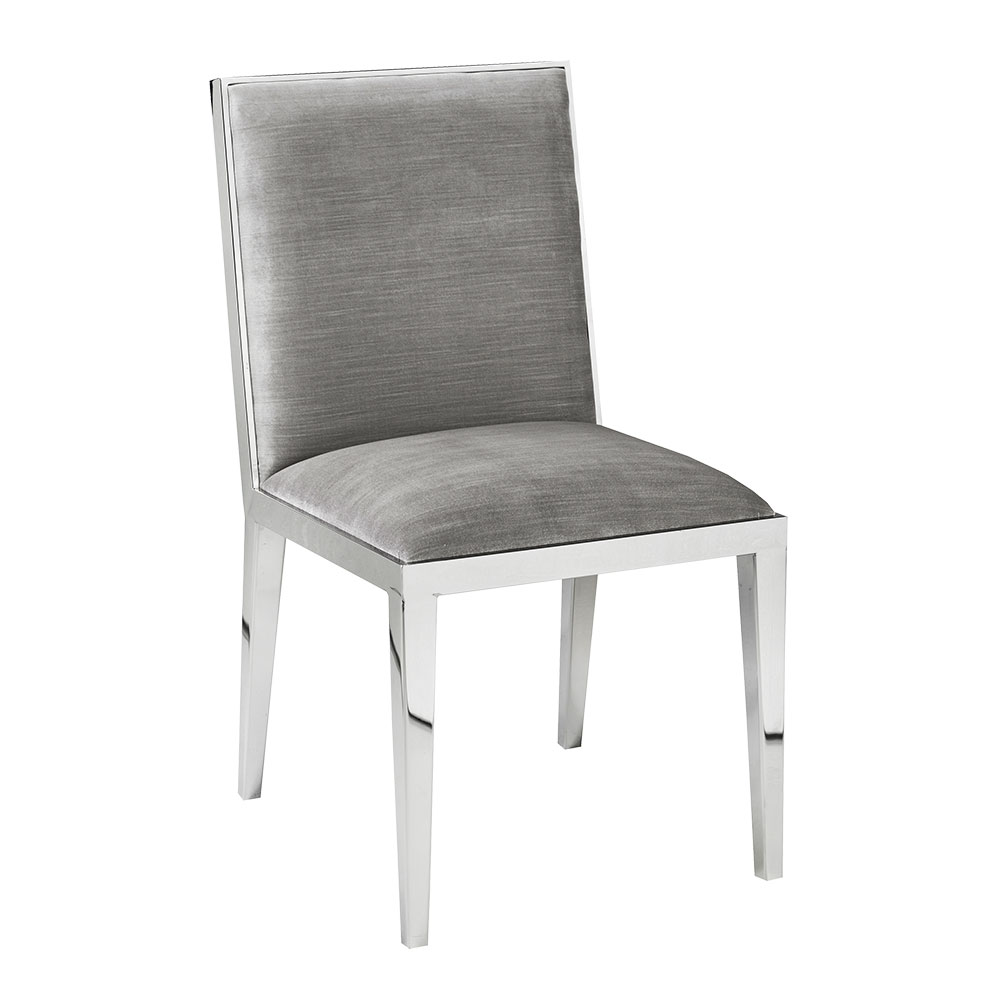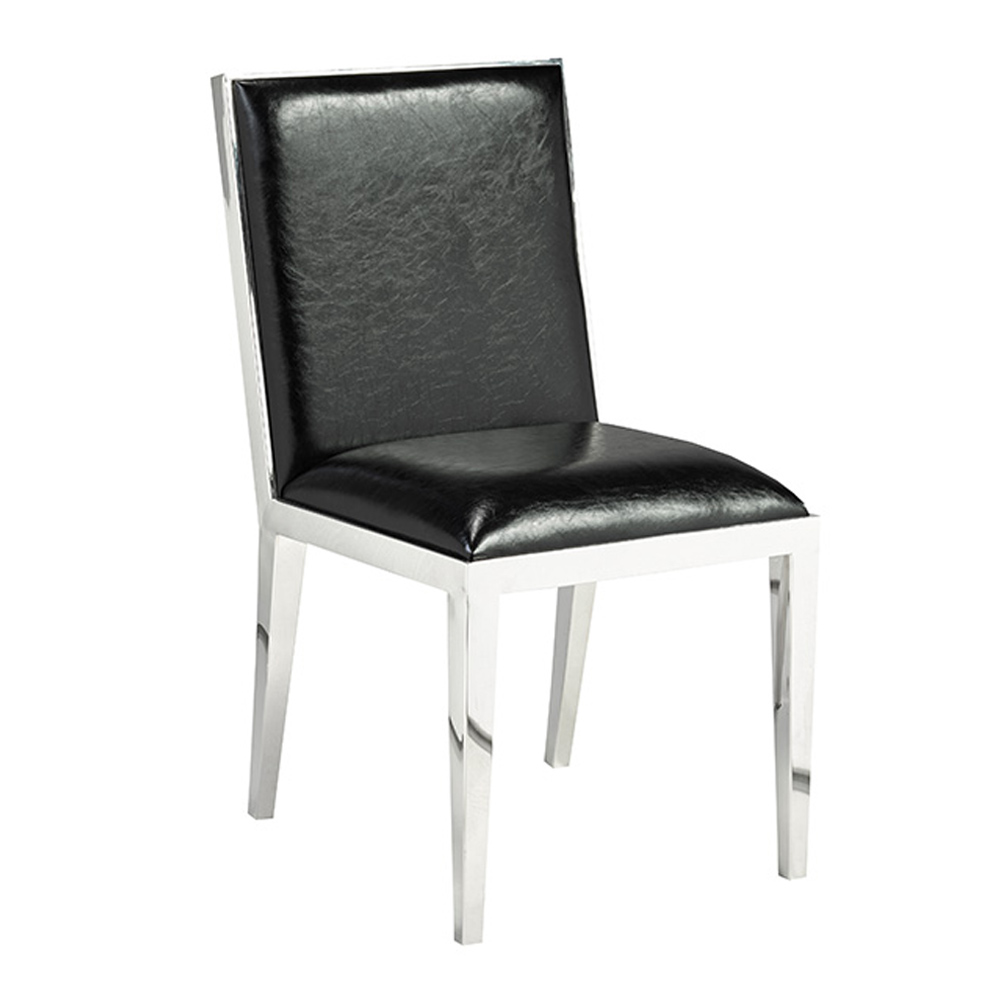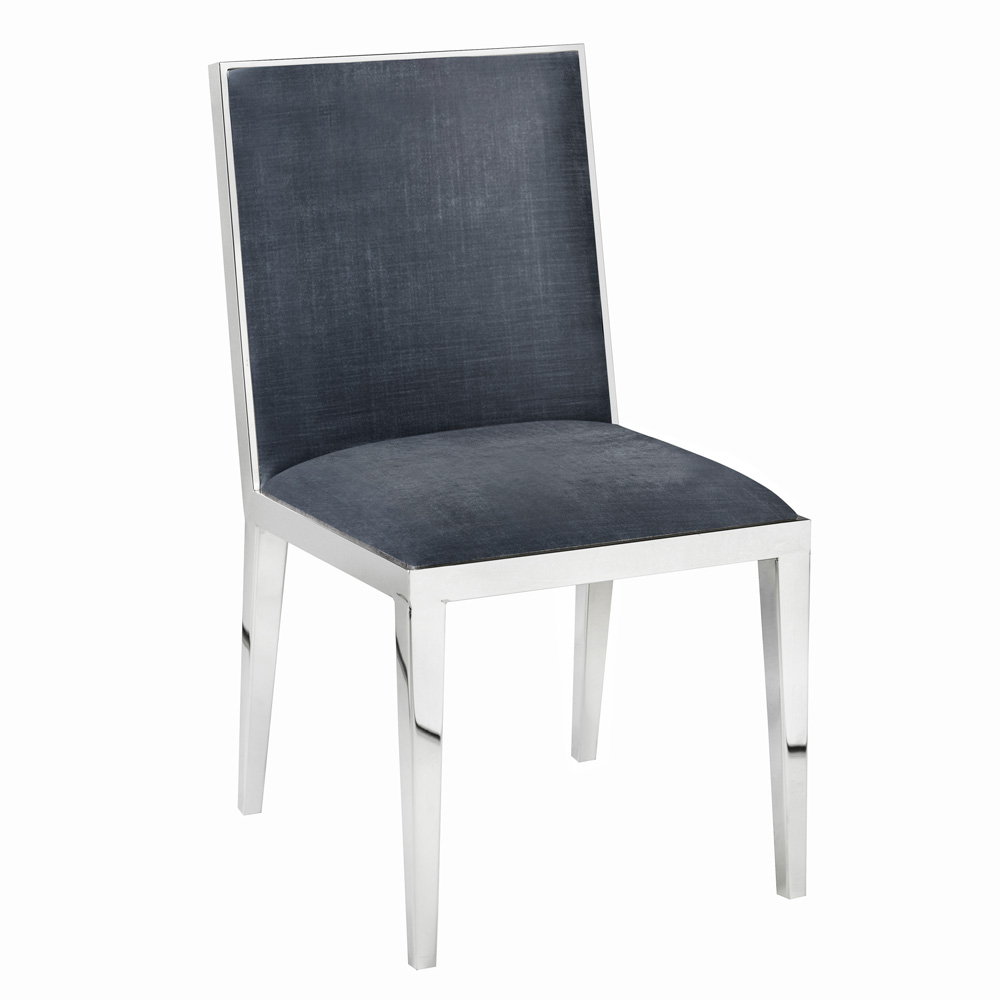 WHAT'S YOUR COLOUR?
Choosing chair colour is also quite personal. Many of us have a favourite colour or a few that speak to us. It could be because we have a history with that particular colour. It may remind us of something or just makes us feel good. Of course, there are others of us that just want to be on trend, which is okay too, but just keep in mind that investing in a full set of chairs is a commitment that you may be making long term. Make sure you love the colour as it will influence the other colours you will want in your home. A tip in one article we referred to suggested that "if you are struggling to identify your home, style, you make even take some cues from your closet. What colours do you gravitate towards on a daily basis? Are you an adventurous dresser? Take these cues to heart as you consider how to choose your chair colour."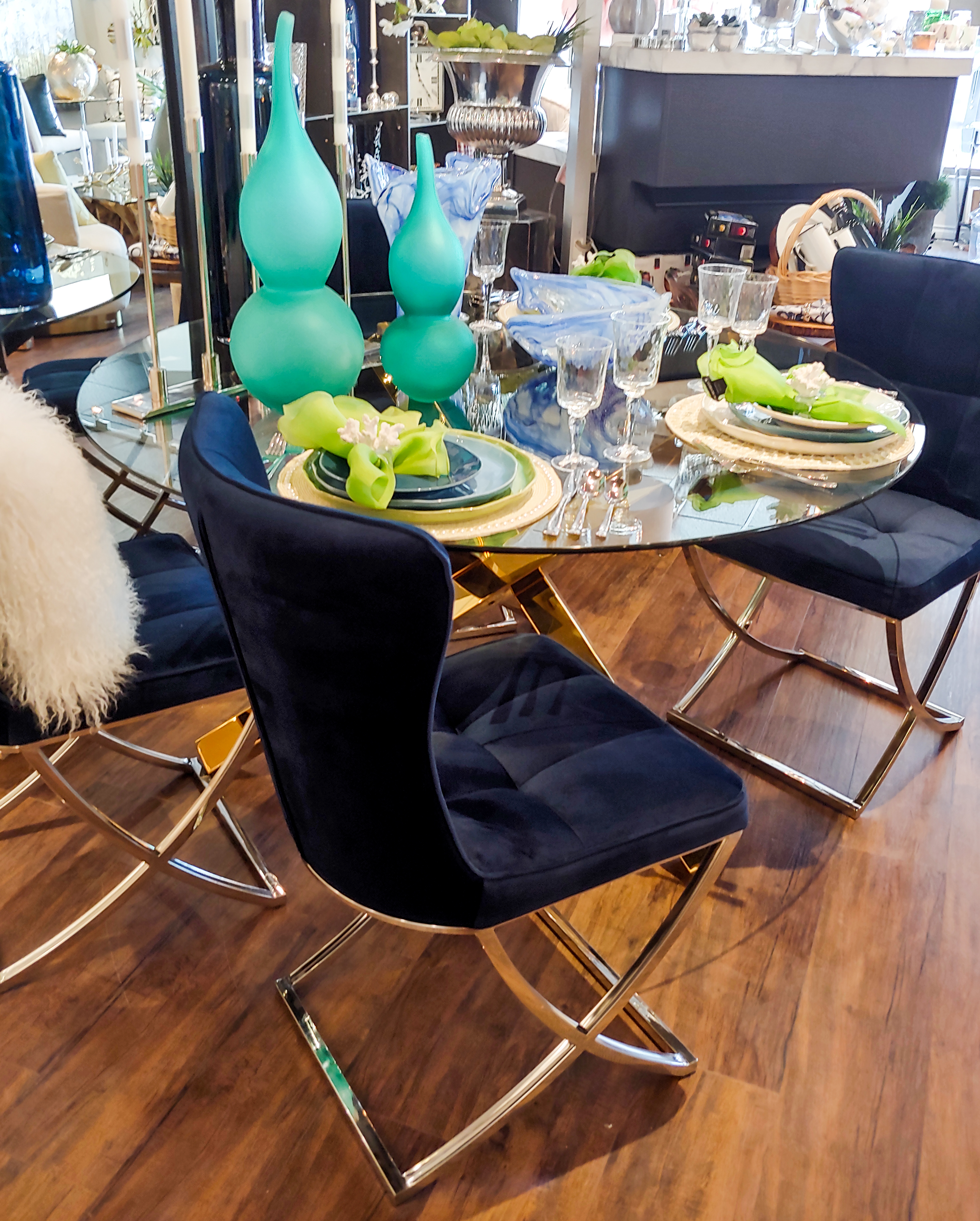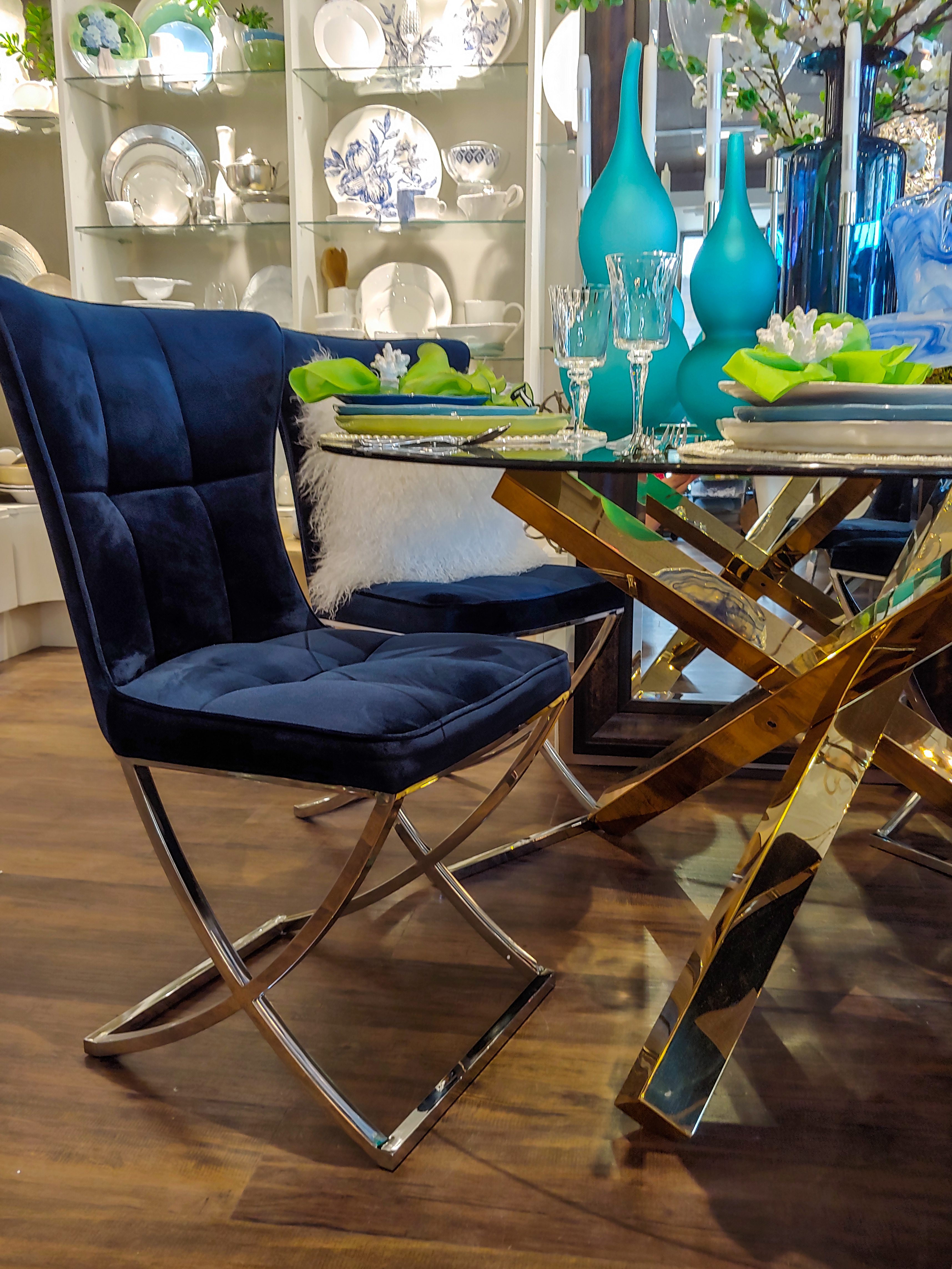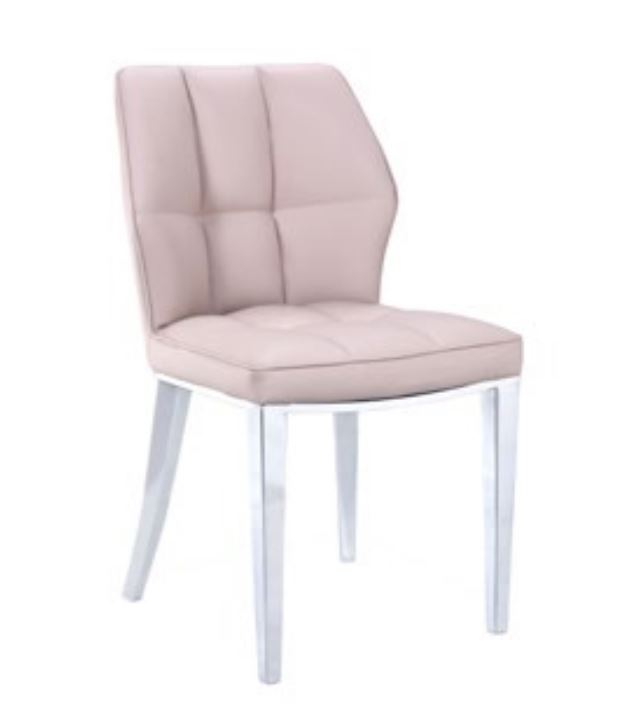 When deciding on the best colour for your dining chairs you should also take a closer look at the amount of light your room gets. If your room is naturally bright all day, with lots of windows, you may have the opportunity to play with bright and bold colours and if your room doesn't get as much light you may want to choose darker moodier hues or even some lighter neutral colours that will work to bring some visual light to the room.
THE RULES
We don't generally like to always stick to the rules when it comes to design, but regardless if you want to think outside the box and mix and match chairs or select something just a little bit different, there are a few things you should consider when choosing your dining room chair grouping. You want to ensure the look feels cohesive and your guests remain comfortable. After all, dining room chairs are meant to be functional, as well as beautiful. A fundamental rule to follow would be to try to keep about 10 inches of space between the top of the seat and the bottom of the table. You also should try to keep about three feet of space between the diner and the nearest wall and leave approximately 6 inches of space at either side of each chair. Obviously sometimes there are constraints if you are living in a small space. Just try your best.
Now that we have got some of the nitty gritty measurements out of the way, lets talk about visual weight. Chair colour and materials can impact how heavy or light they appear in your space.  A black chair in the same design as a white chair could end up impacting your space quite differently. So before you make your final selection, consider how much visual space your selected chair will take up in your dining area. If you already have a lot of darker colours in the space you may want to lighten things up and vice versa.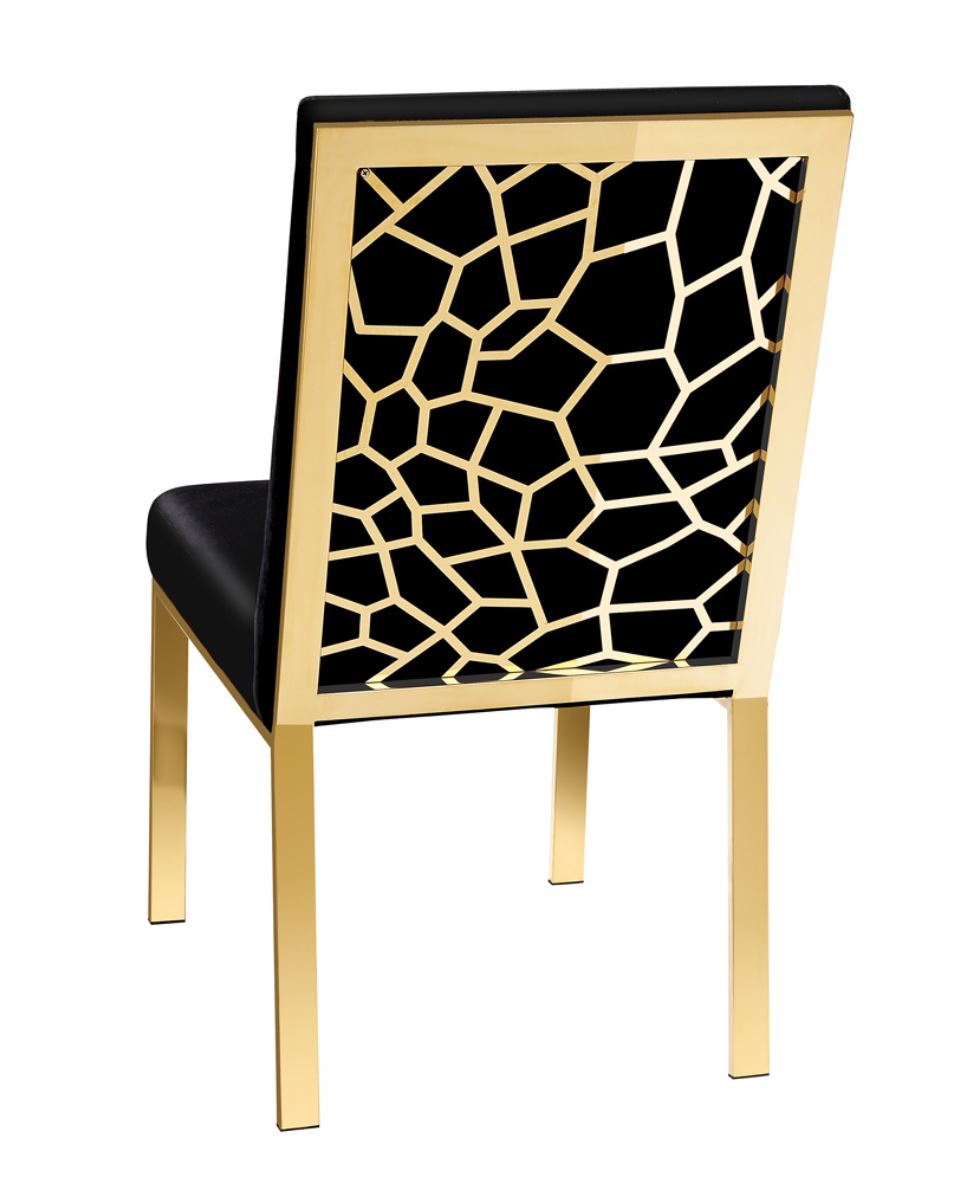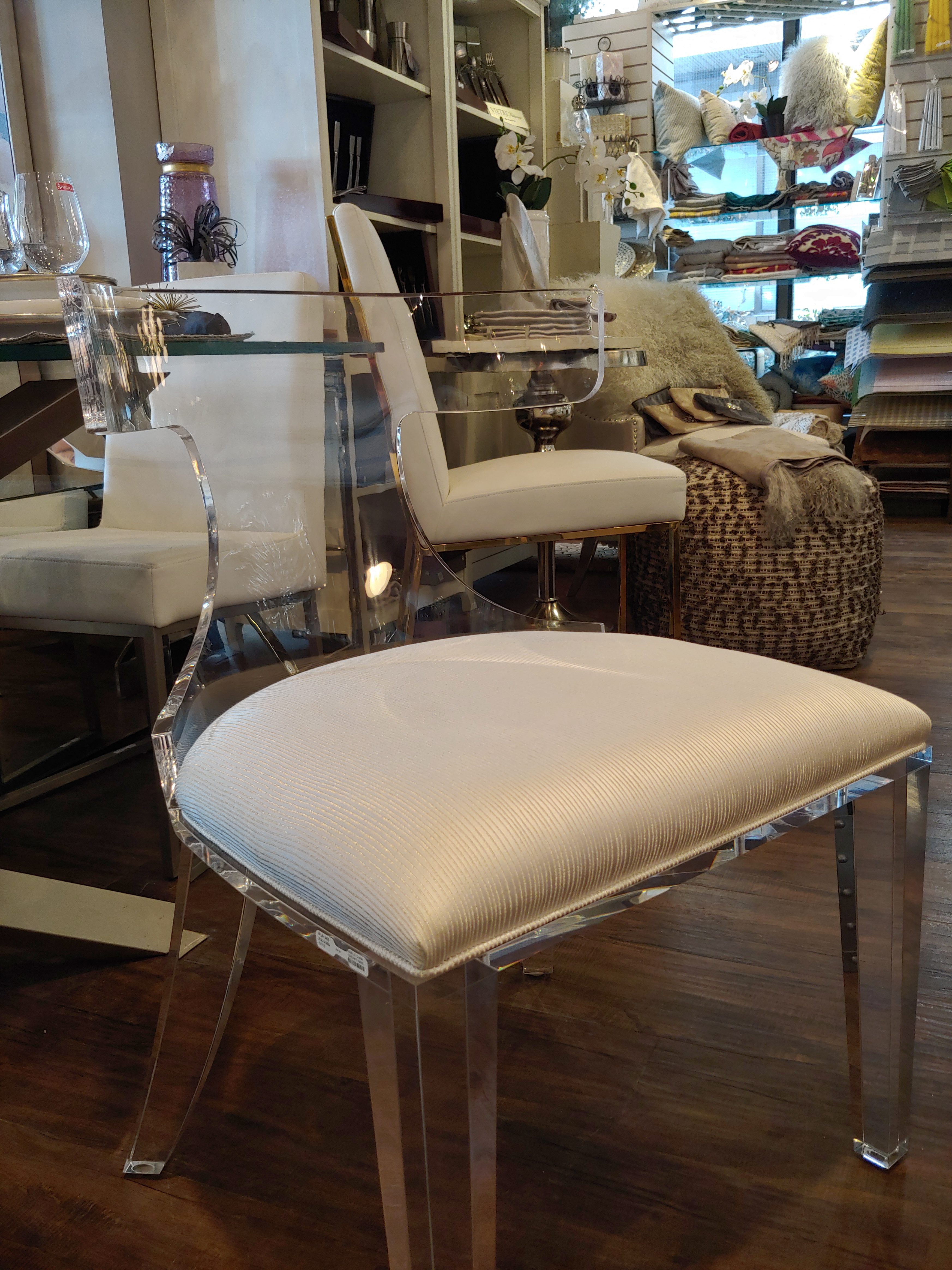 DESIGN DETAIL
Let's face it. Most of us aren't entertaining everyday and perhaps in some cases you don't even sit at your dining table daily. So shouldn't your dining chairs be beautiful to look at when they aren't being used? Choosing chairs with beautiful back details or even interesting leg configurations is one way to ensure you can take pleasure in looking at them, even when there are no guests at your table.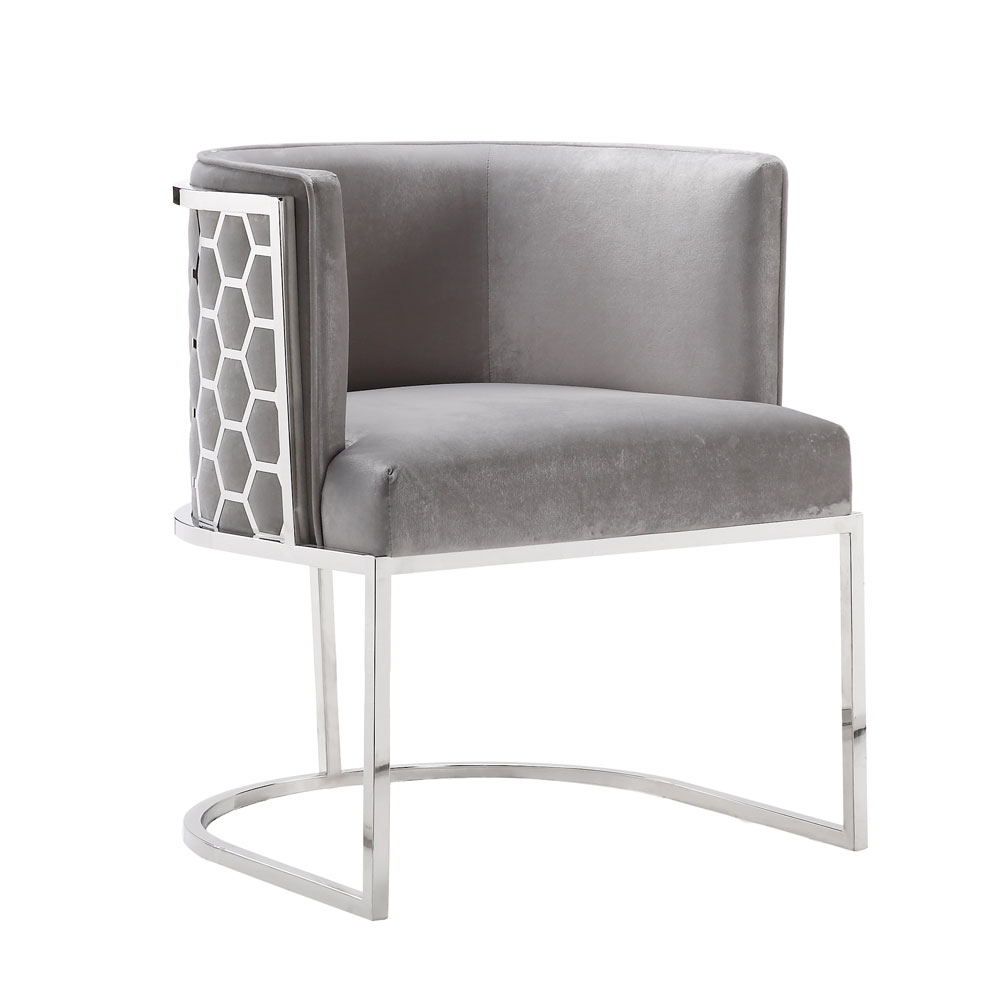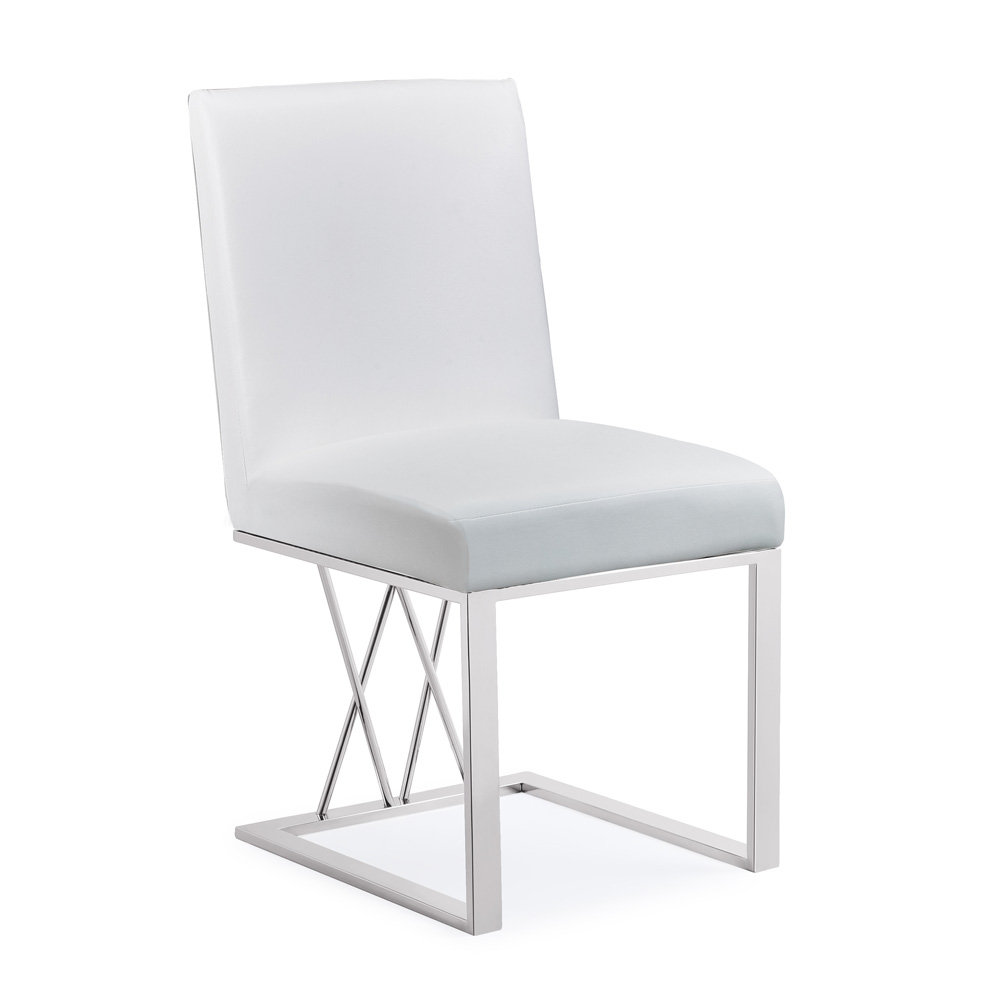 Your chairs should also be consistent with the design style of your dining room table. You may even find that you snag a dining room chair now and then to use as additional seating in other areas of your home when you do have extra guests. This is where the overall style of your home comes into play when choosing a chair that will fit in everywhere in your house. You want to compliment your other furnishings, paying attention to the details of the pieces you already have. Are there rustic elements or details like grommets maybe? Is wood a theme or sleek metal? Do you lean towards traditional or more modern silhouettes? Tufted or smooth? Try to echo these in your dining chairs.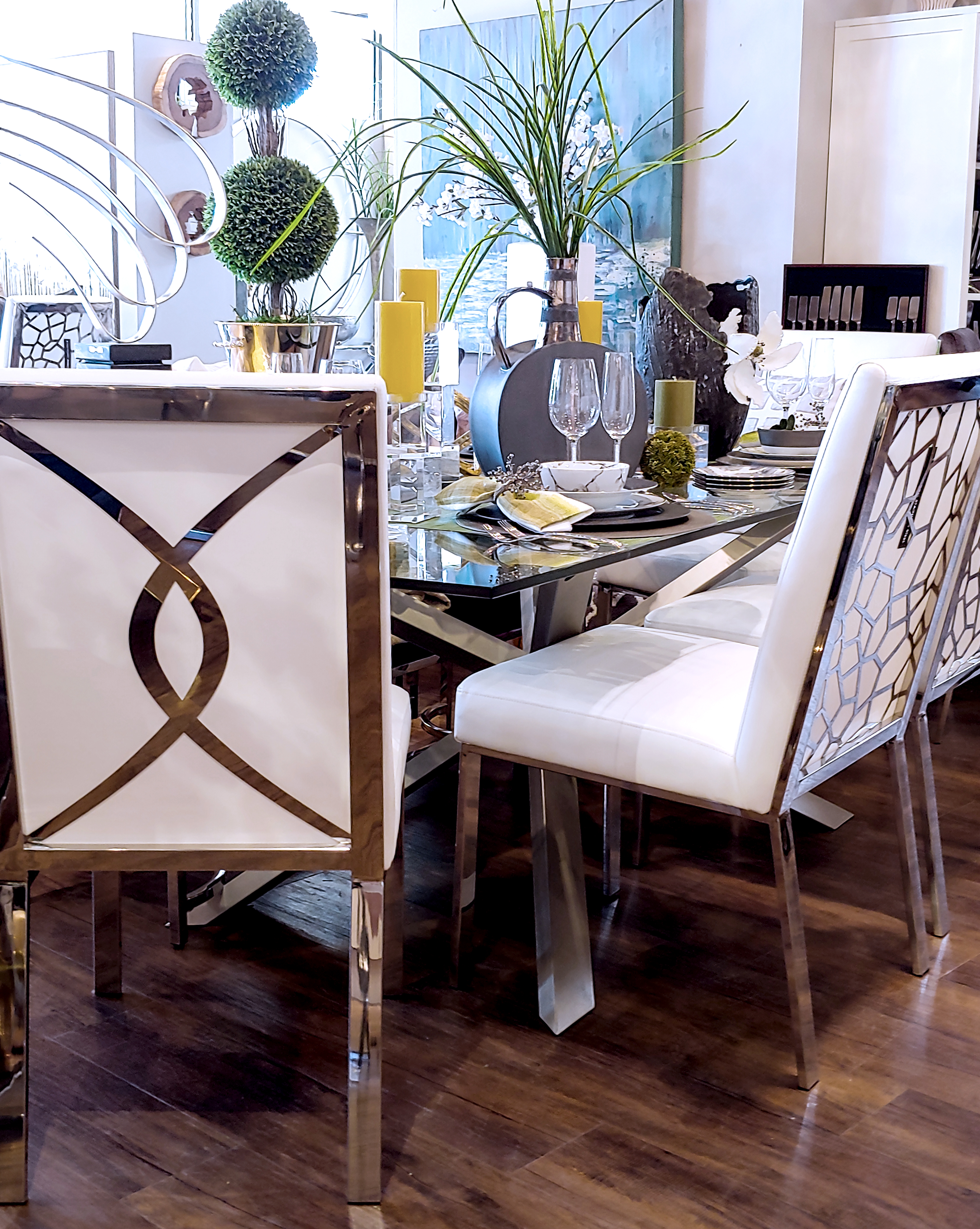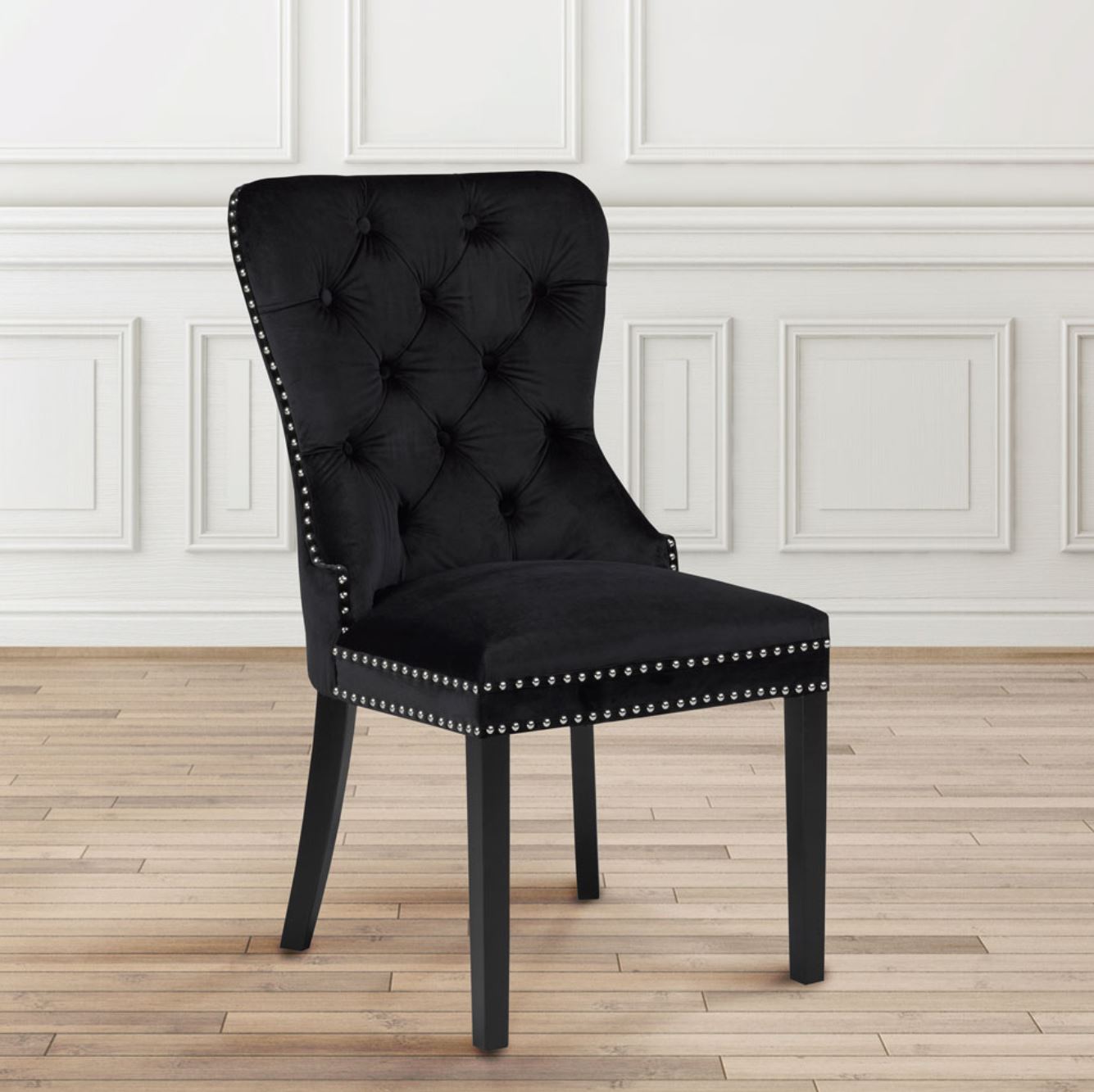 MATCHY OR MISMATCHY
Matching dining room chairs are absolutely a great choice, especially if you love a fully cohesive look and you have picked a certain chair style you love. It may even be the best fit to achieve the clean sleek look you are going for in your space.
You can however, still achieve cohesiveness with mismatched chairs. Changing things up a bit is a great way of adding a little drama and your personality will show through your selections. So how do you pull a bunch of different chairs together, but avoid a hot mess? Here are a few things to consider when making your selections.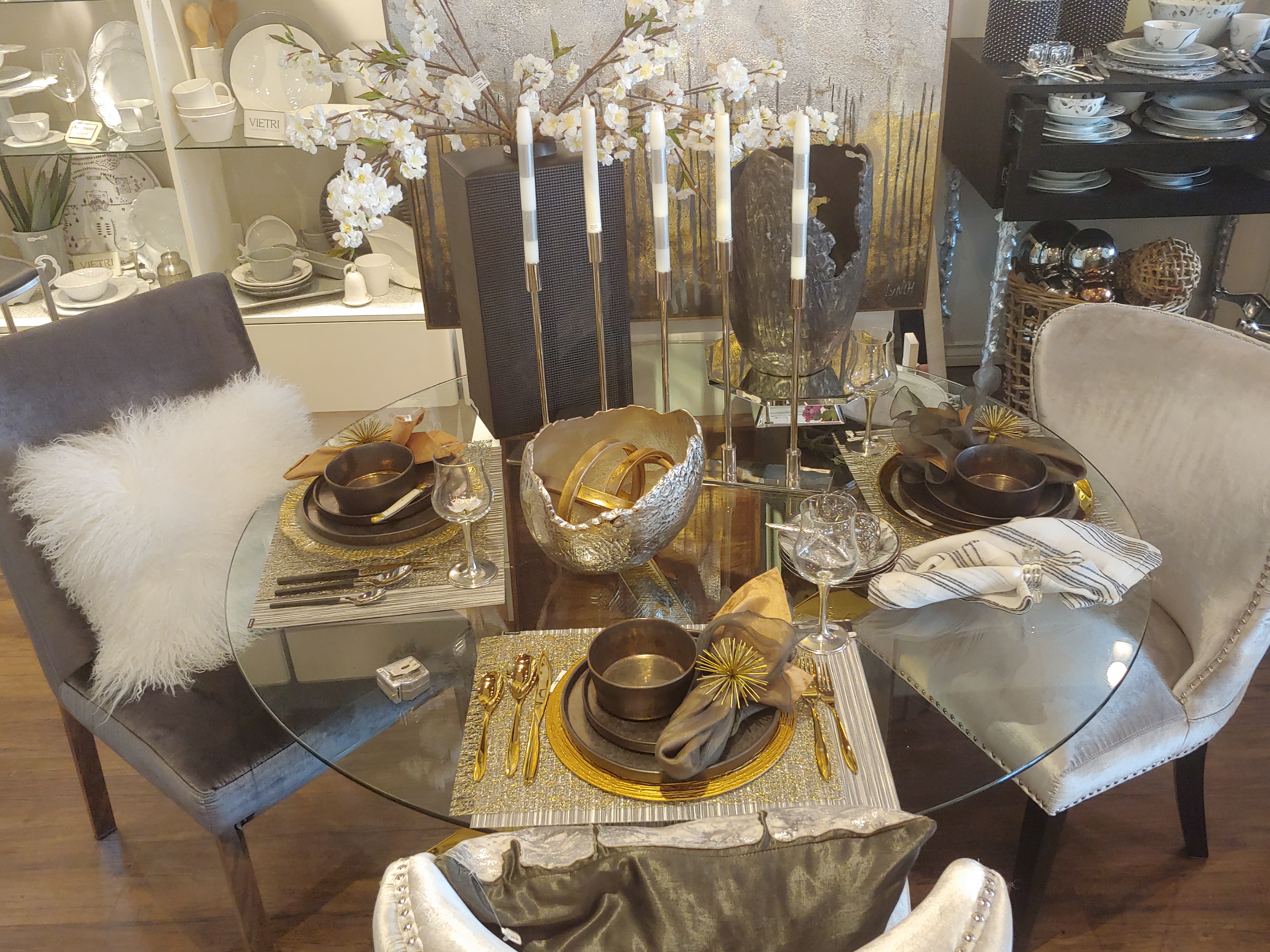 Check out their legs! Try to keep the shape of the leg consistent. Thinner legs generally reflect a more airy and contemporary chair style and something heavier and thicker has a more traditional feel.
Another way to create cohesion is to be consistent in your colour palette. The mismatch will be more subtle if you just vary the shape and choose chairs all the same colour. If you want to push the envelope a bit more, select the same chair design but vary the colours. A common way to add a little interest to your seating arrangement at your dining table is to have the chairs at the end of a rectangular table differ from the the rest in some way. Perhaps the chairs on the end have more of an arm, as placed here you will have more space for a wider chair.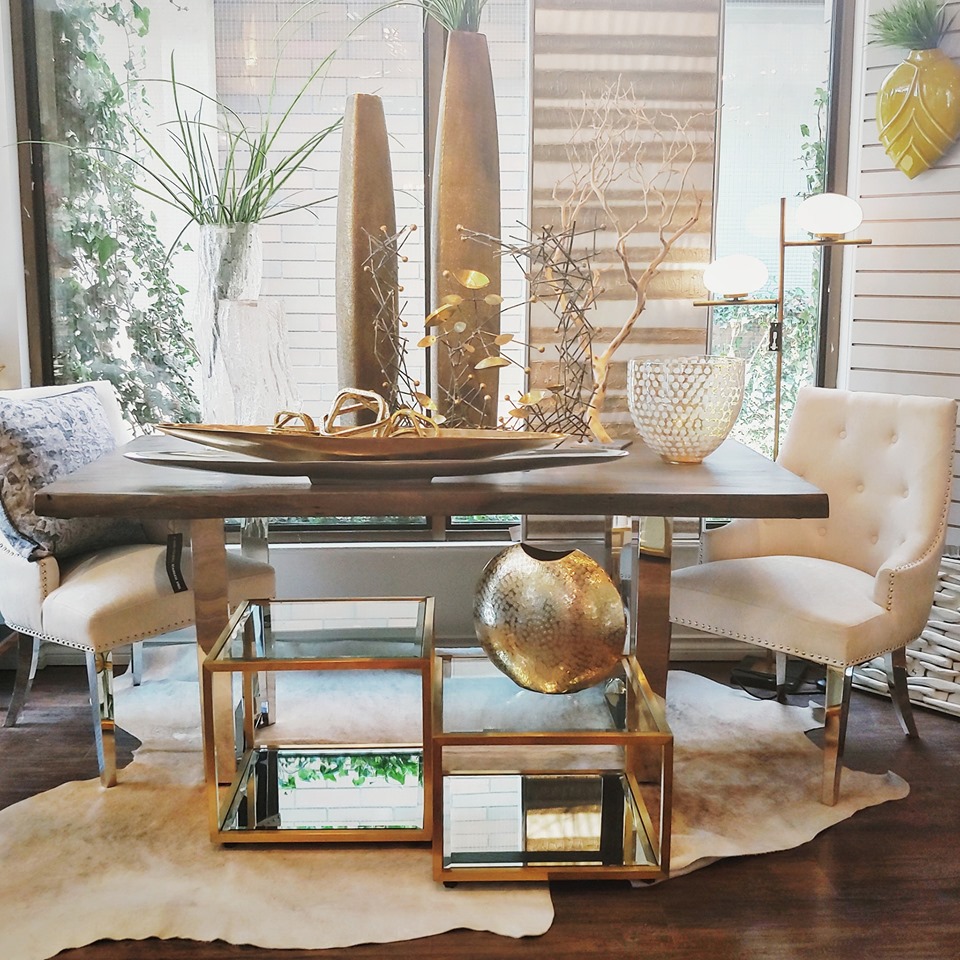 Regardless of how you decide to approach your seating, there really are no rules as long as you consider their both their style and function and can enjoy the company of friends and family when you pull them up to dine!