Reasons to Love Styling with Wood
Few materials are as versatile and adaptable as wood.  It brings a special warmth to interiors that is difficult to replicate. I think we have said it before, but it is difficult to top the designs by Mother Nature.
NATURE DESIGNS BEST
Our teak root tables are a direct reflection of the environment that has created them. Each one is unique, authentically carved by nature and made from the root systems of previously felled Indonesian teak trees. We are always excited when a new piece arrives in our store, as each brings with it a different story in its colouring, shape and texture. We have console tables available as well as coffee tables in two different sizes with tempered glass tabletops.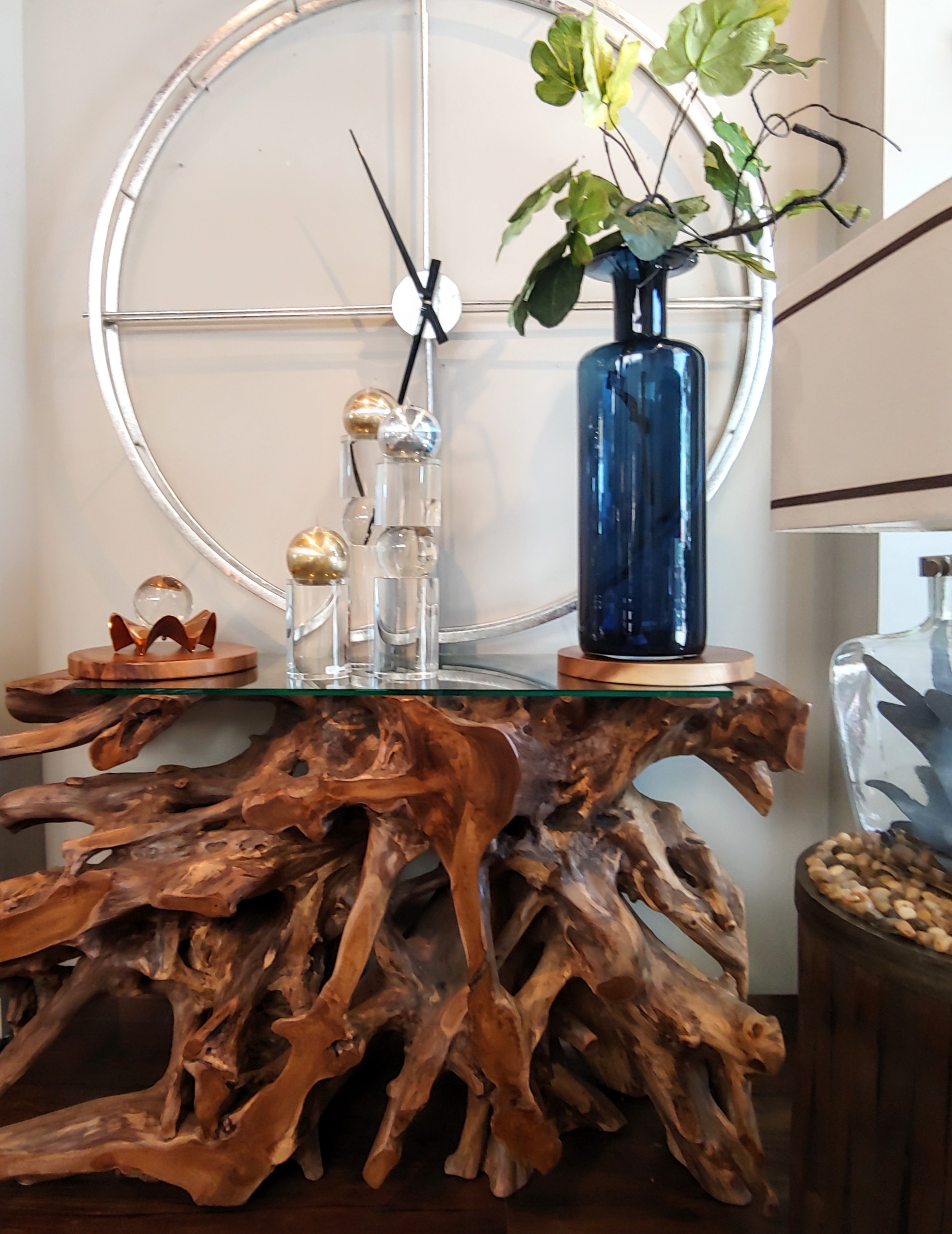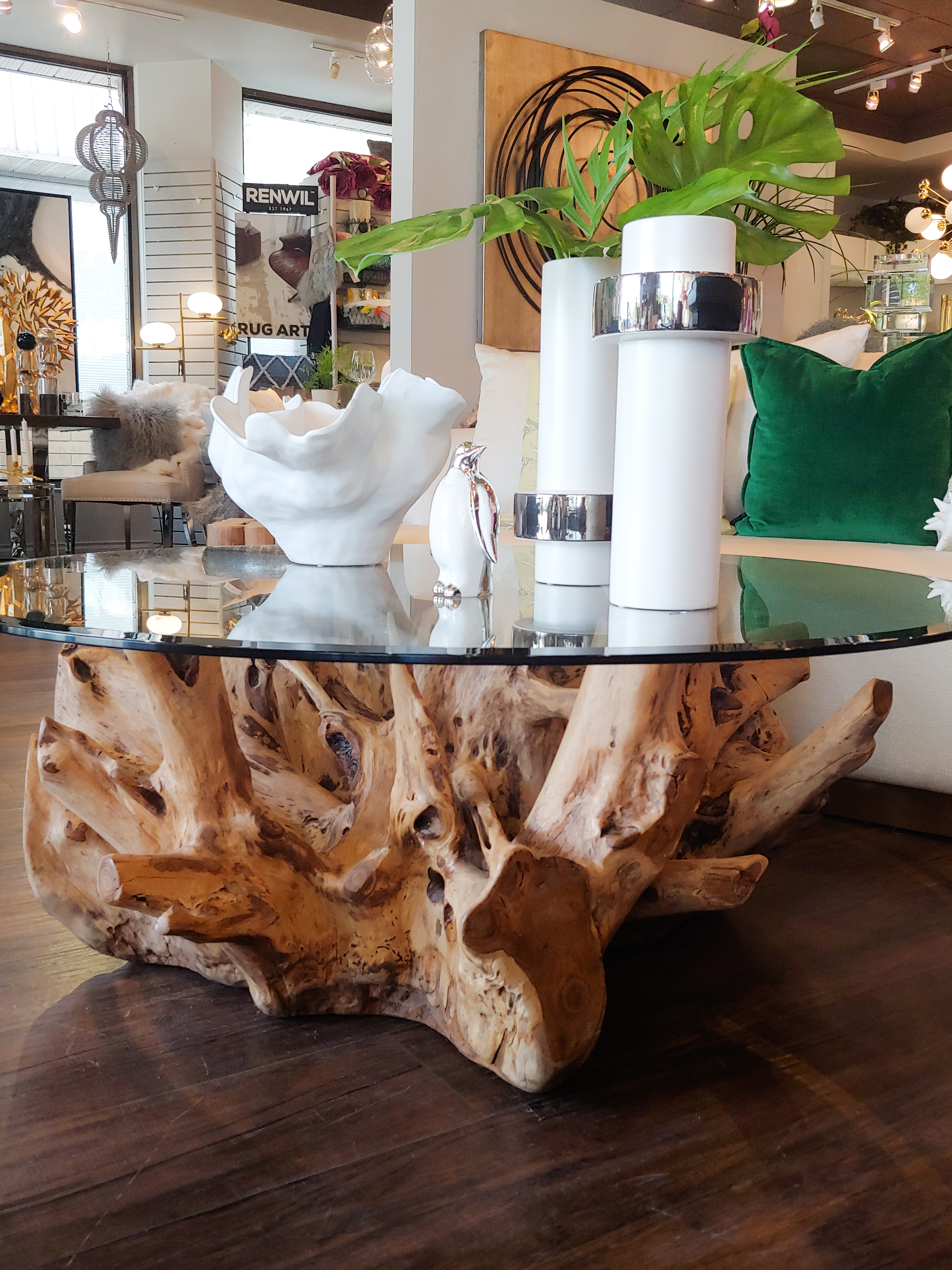 SUSTAINABLE AND GOOD FOR THE EARTH
Many of us are a little more conscious of our precious environment these days and when it comes to making purchases for our home it feels good when we can include something sustainable like wood. These root tables are a beautiful use of upcycled wood that may have otherwise just been disposed of.  These pieces are SVLK certified from sustainably managed forests and plantations. Investing in durable wood pieces like this is a long term one. They are timeless and can be enjoyed for generations. What could be better? Doing something great for the environments and being in style and on trend.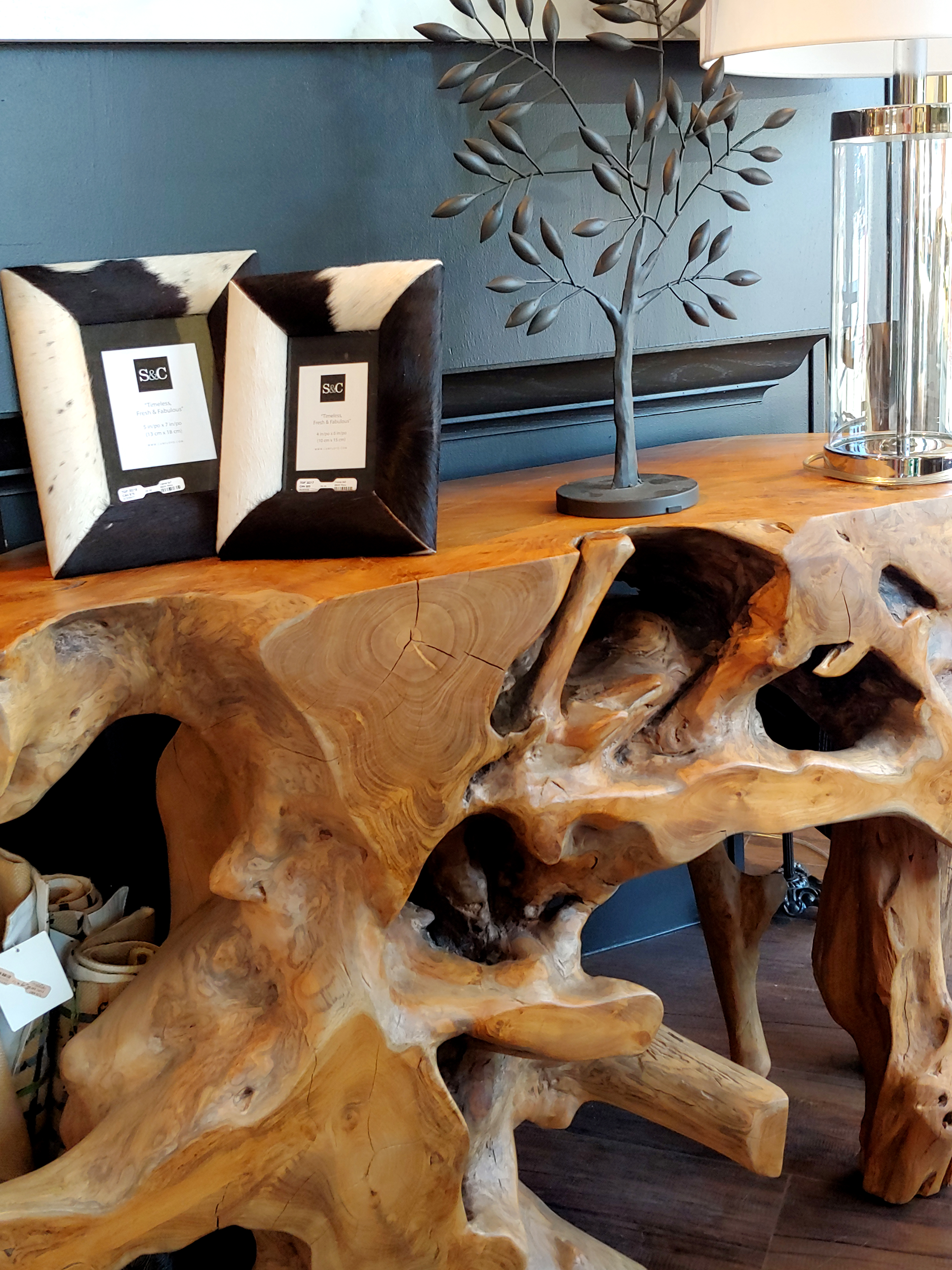 VERSATILITY IN STYLE
Wood looks good in all interiors. It fits in quite nicely regardless of whether your design scheme is modern or rustic. The natural tones of wood may just be what an all-white room needs to bring it some warmth and bring a little of the outdoors in.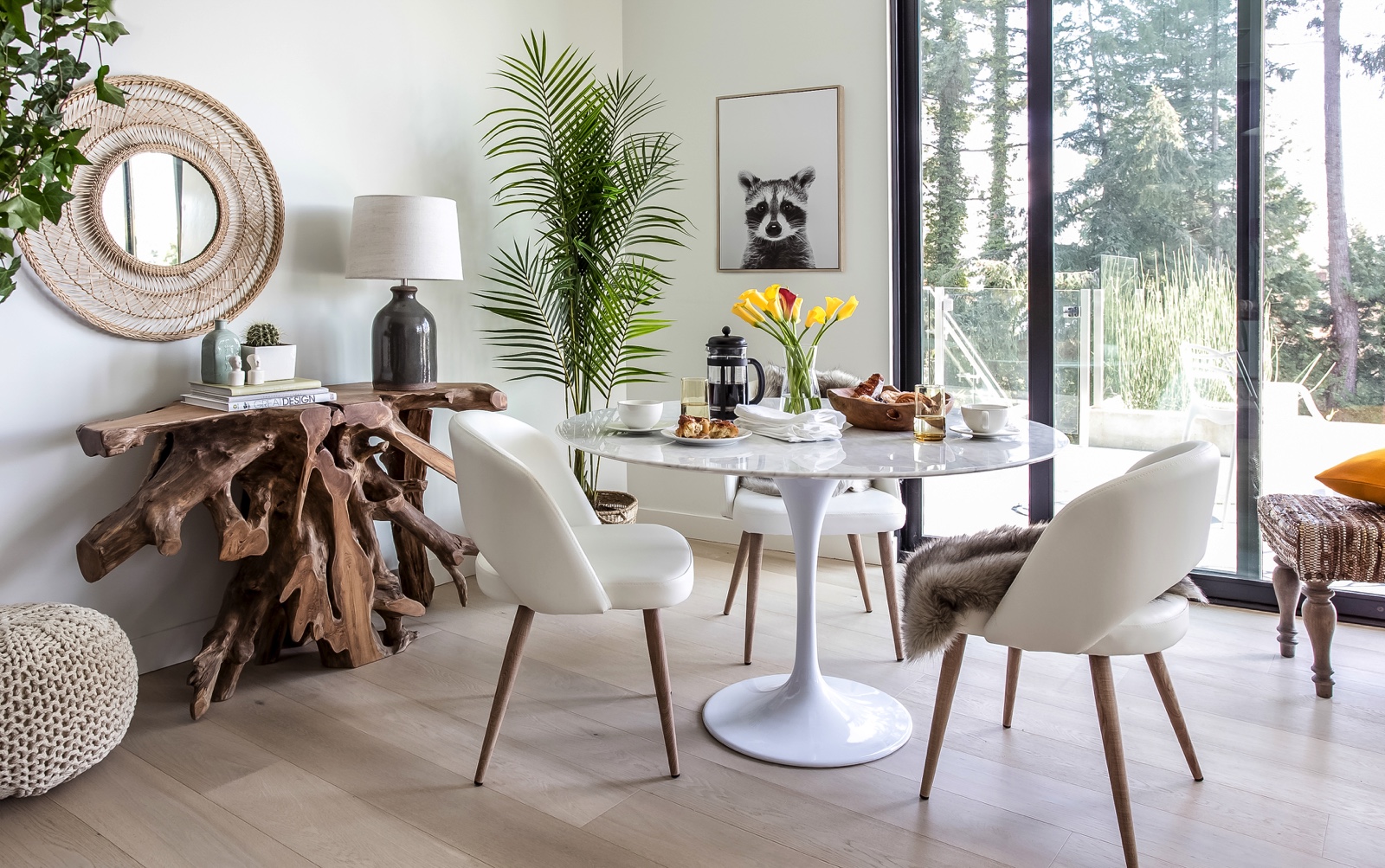 Even just a little touch of wood can make a tablescape or mantel come alive. A few simple manzanita branches bring an amazing sense of movement and interest to these vignettes.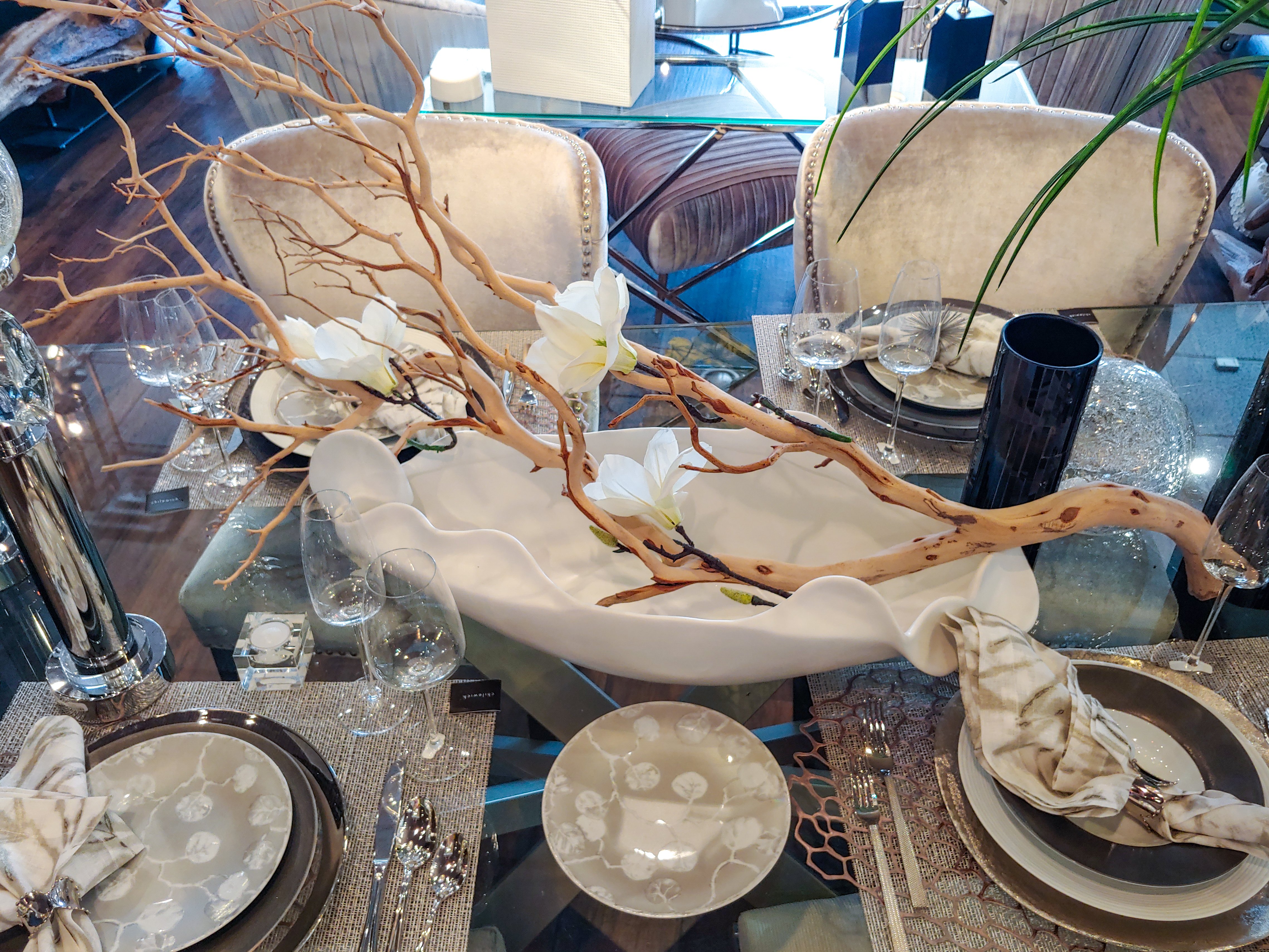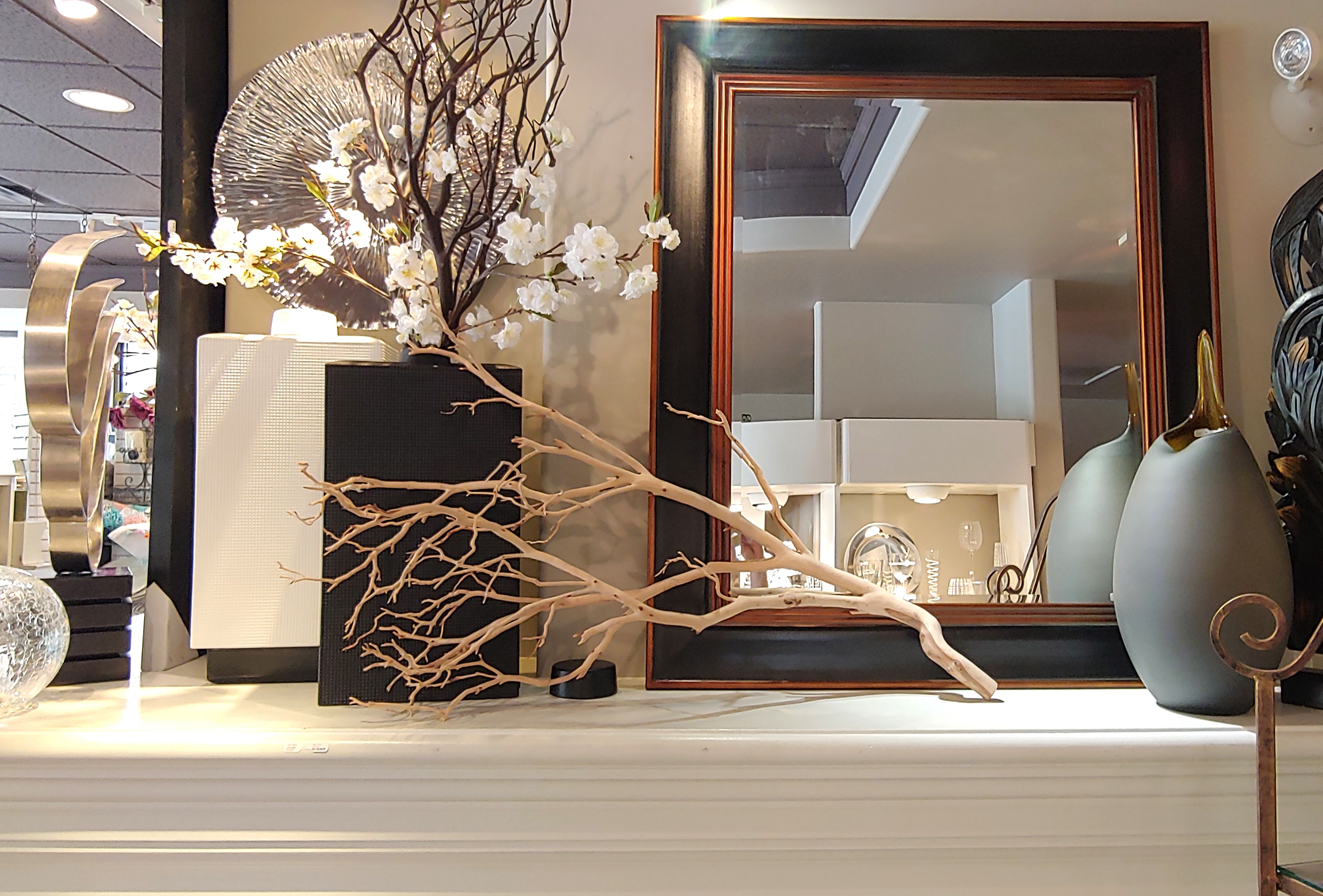 WOOD IS TRENDING
Wood never really goes out of style, but there does seem to be a resurgence in its popularity in interior design in 2019. As we have highlighted in previous posts, decor elements and home furnishings that are handmade and natural are trending. Live edge furnishing and specifically tables are very popular and there is something to love about the elegant imperfections and knots that are left on the one edge of these furnishing showcasing the origins of the slab of wood and celebrating the craftsman that was brilliant enough to leave this edge in its natural state for us to enjoy.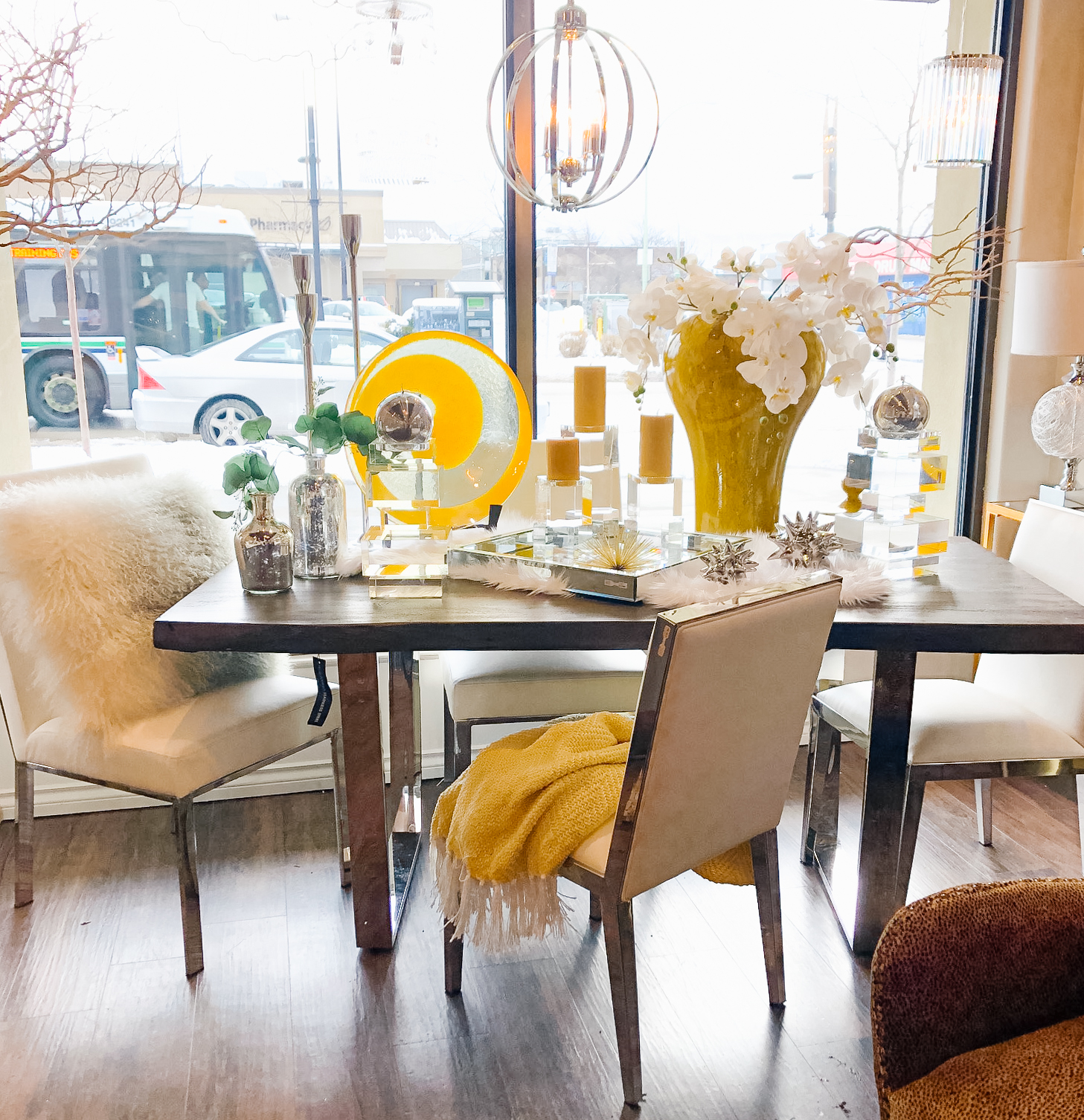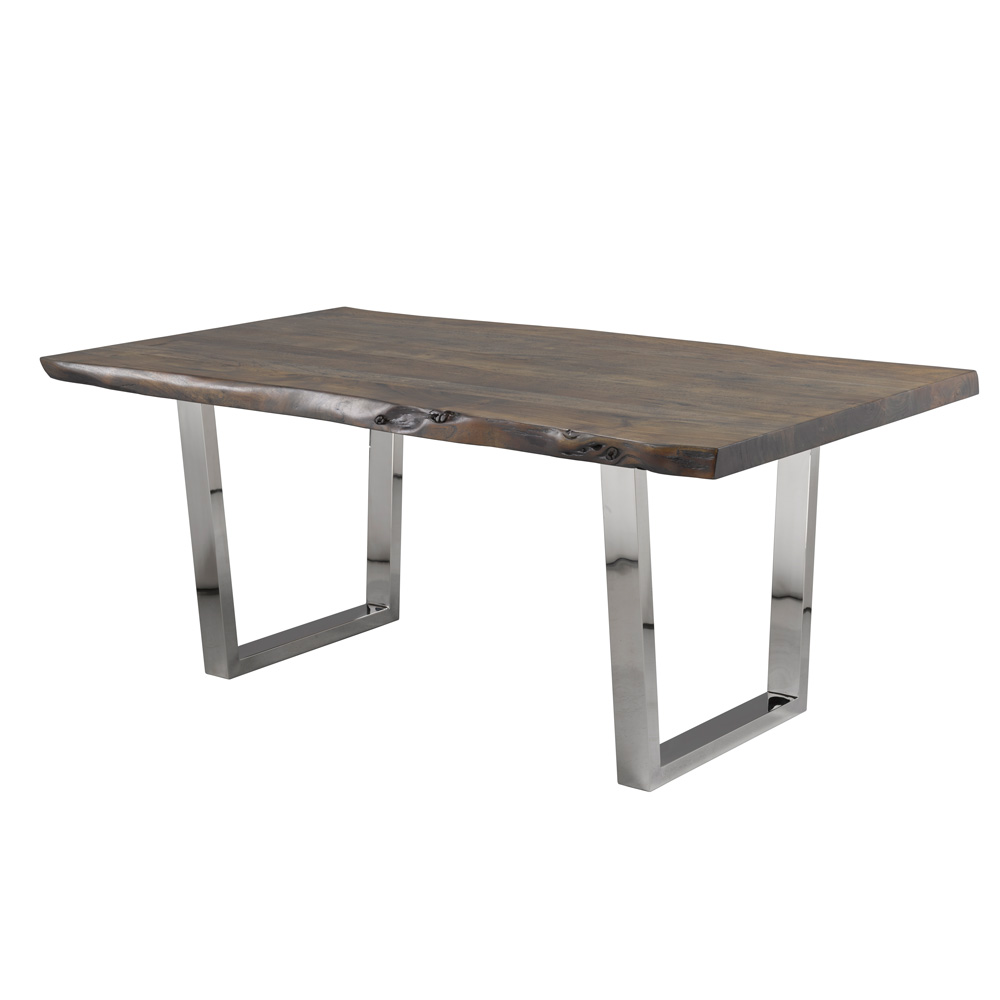 OPPOSITES ATTRACT
Wood contrasts beautifully with other materials. The solid and opaque qualities of wood work as a stunning base for a glass tabletop where the wood grain and textures and tone can be seen through it.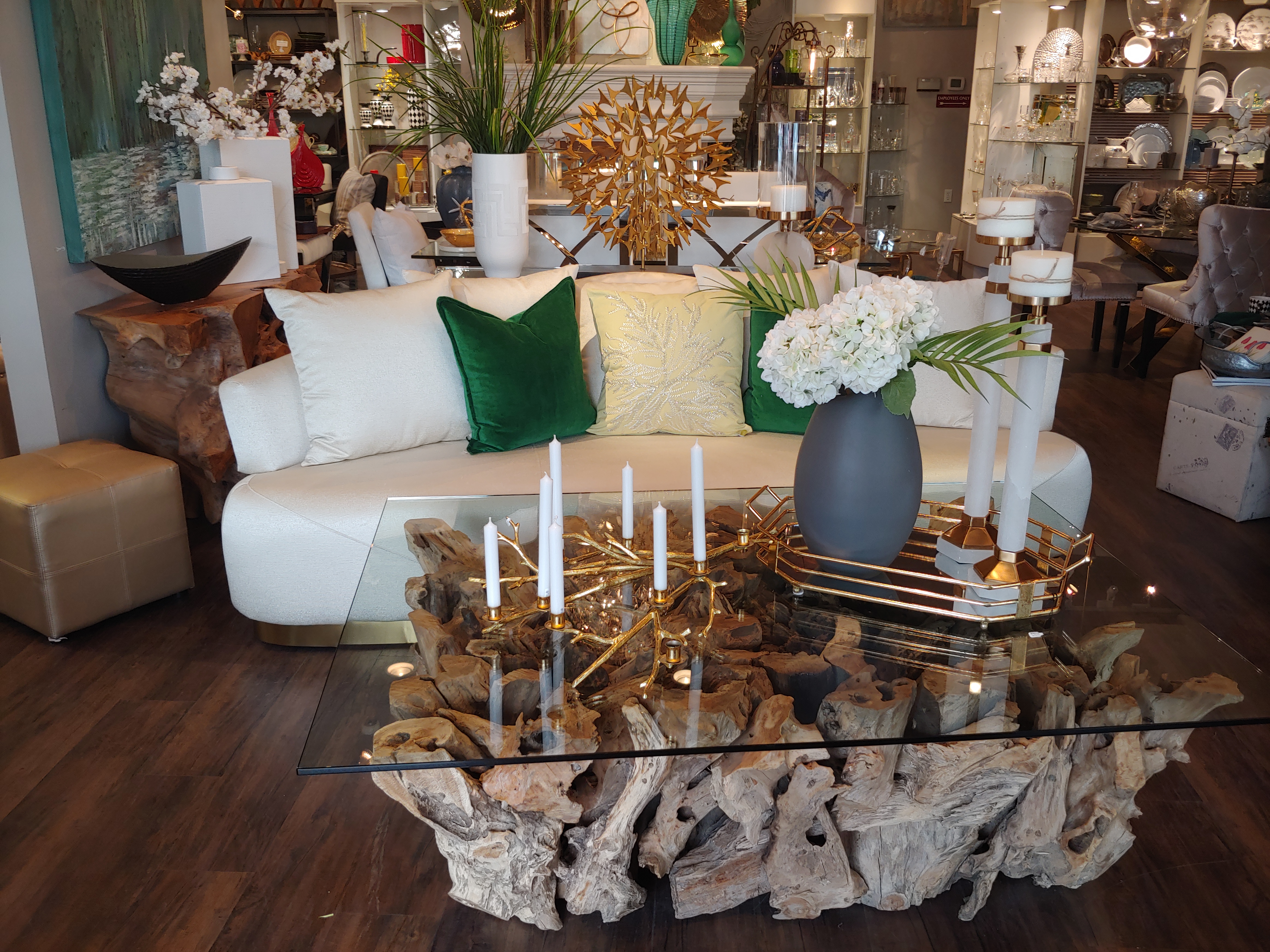 Perfect decorative glass pieces and orbs are a stark contrast to the organic texture of wood and makes for an interesting combination. The effects created by the lines and wood grain reflected in glass and metal services is an added bonus of the marriage between all these materials.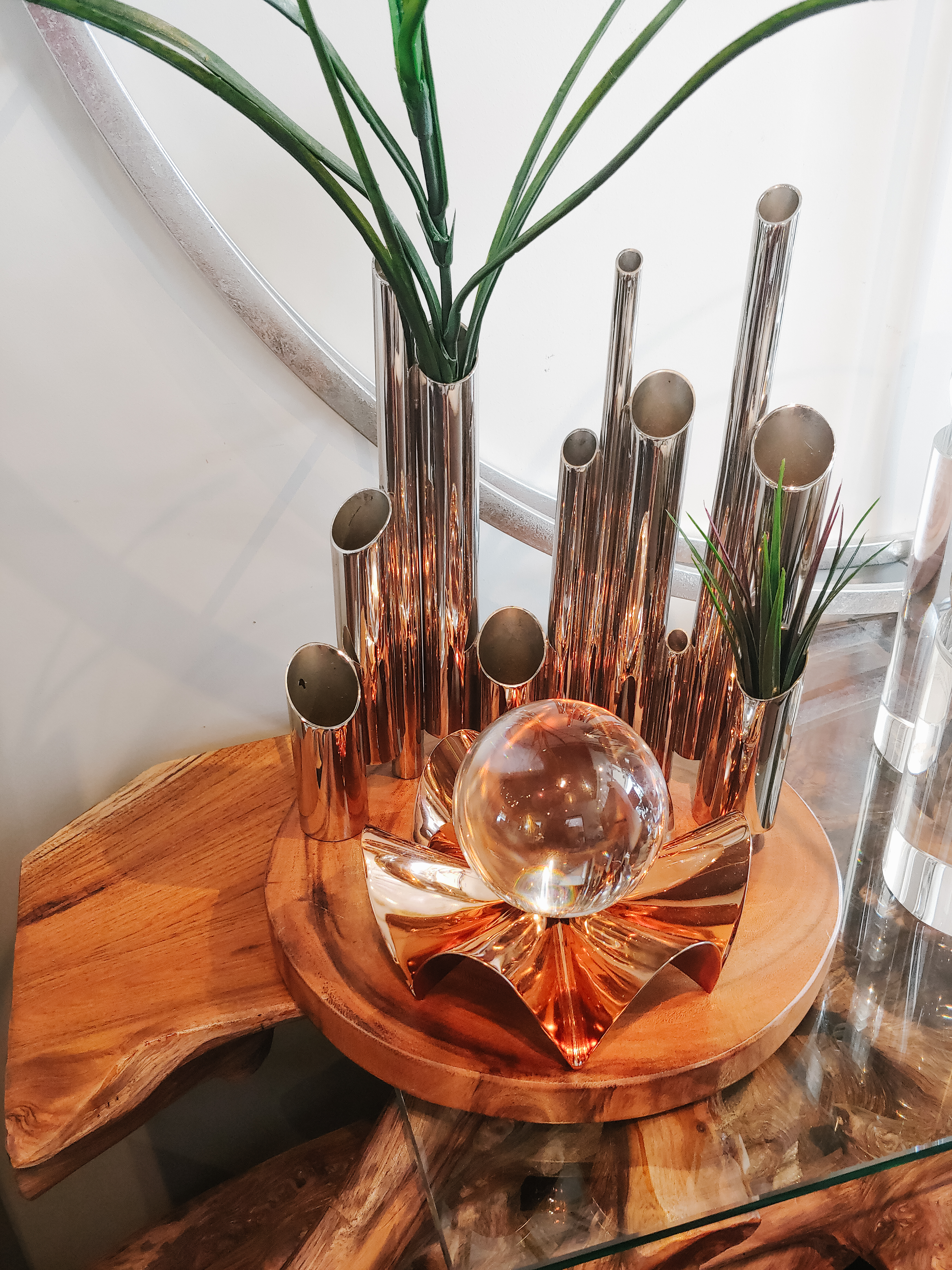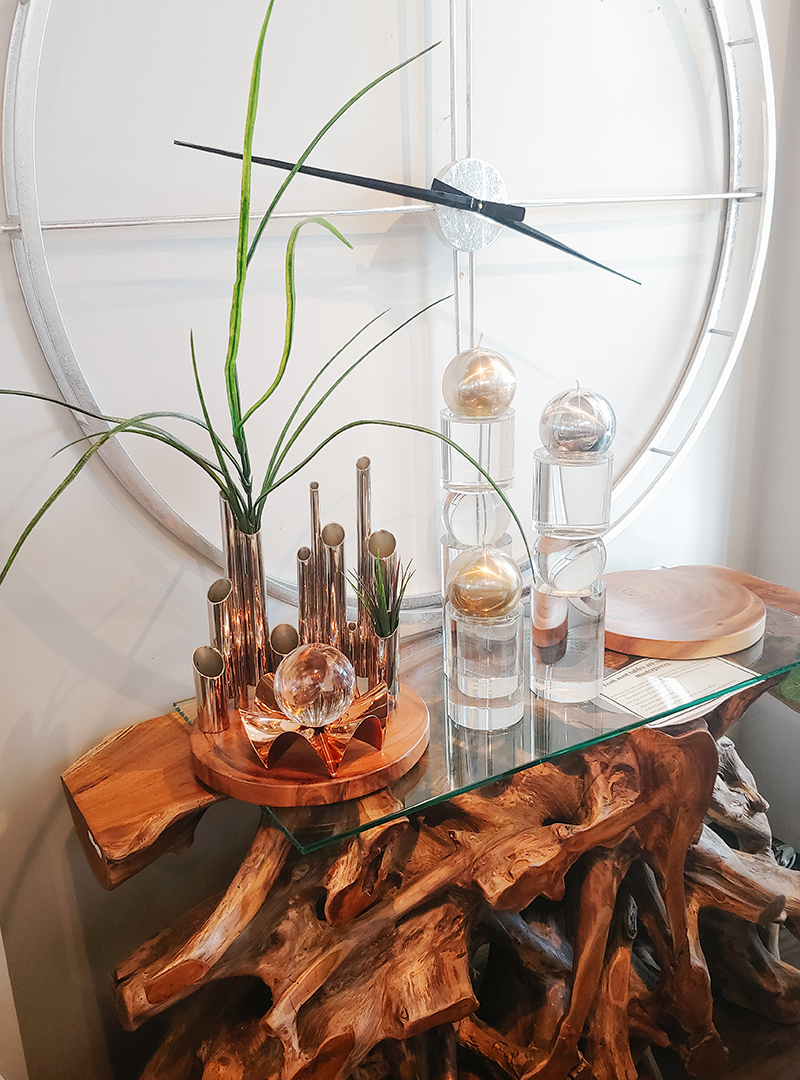 As we transition to Fall we invite you to embrace the warm qualities of wood and fall in love with the one-of-a-kind statement that only nature can provide.