Get Set for Summer
It feels like summer out there so why not get set now for a fun stylish summer. With these great pieces and ideas you will be all ready with everything you need when your planned and even impromptu gatherings on the patio come up and then you can sit back, relax, and enjoy. Isn't that what summer is all about?!?
Speaking of relaxing, who wants to stress over breaking your best dinnerware/serving ware while enjoying the party? We have some amazing pieces that will allow you to breathe easy and you won't have to sacrifice the aesthetic of your spread. In fact the beauty of our Beatriz Ball luxury melamine pieces will bring something pretty unique and incredible to your tabletop. They are also the perfect summer wedding or birthday gift.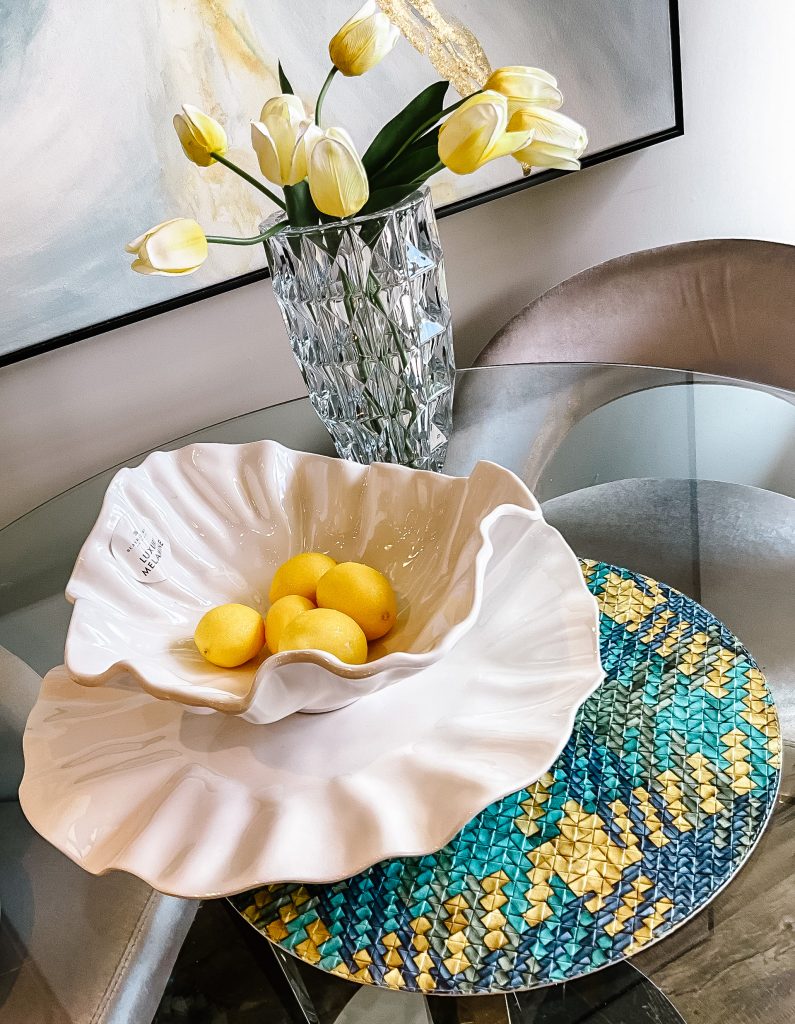 We love that each piece does double duty as both a designer accent and as a functional serving piece. These pieces are so scultptural and actually have the appearance of ceramic often taking inspiration from nature like floral blooms and oyster shells. In many cases these designs are a collaboration with an actual ceramist and this is evident when you realize that you would be proud to display these bowls, platters and more both outdoors and in your interiors too.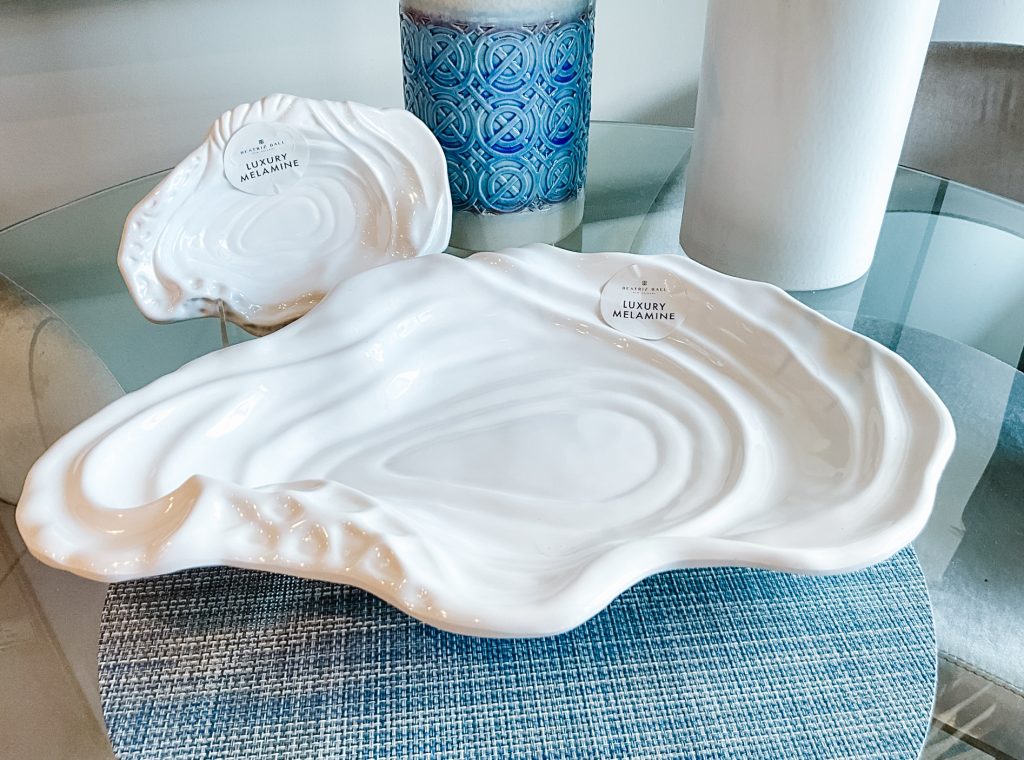 Now we also realize that you also need serving pieces for your favourite summer salads, chips and dip, charcuterie etc. Well you are in luck. As beautiful as these are they are also dishwasher safe (top rack), heavy-weight, break resistant and durable, food safe, BPA and PABA free.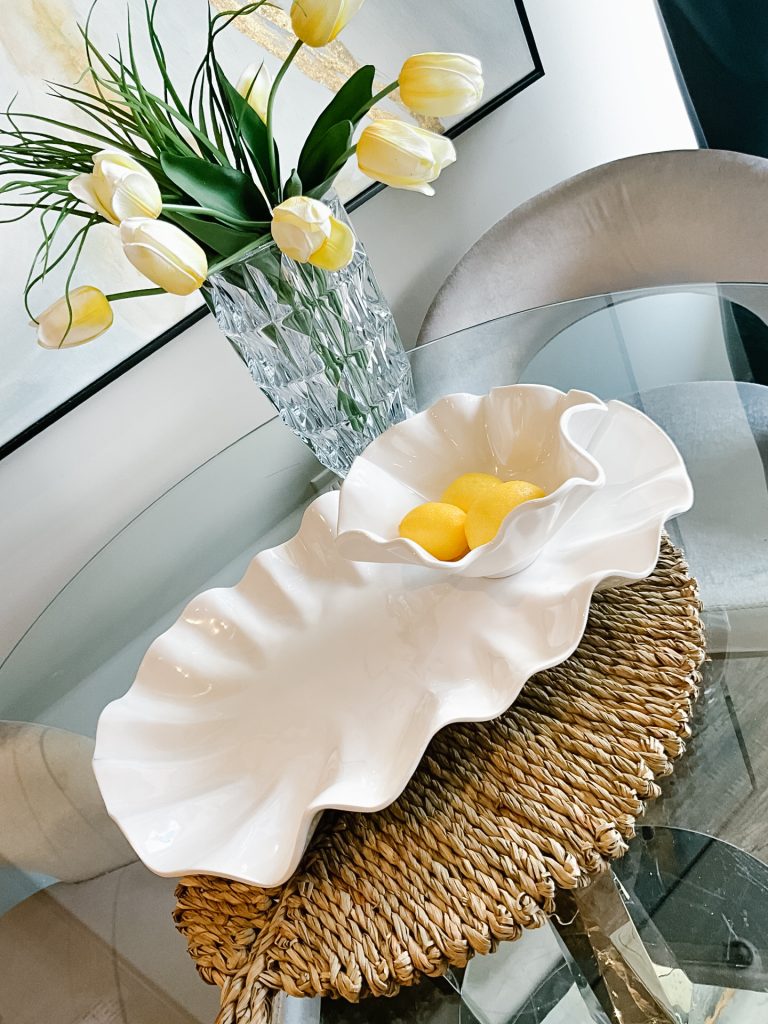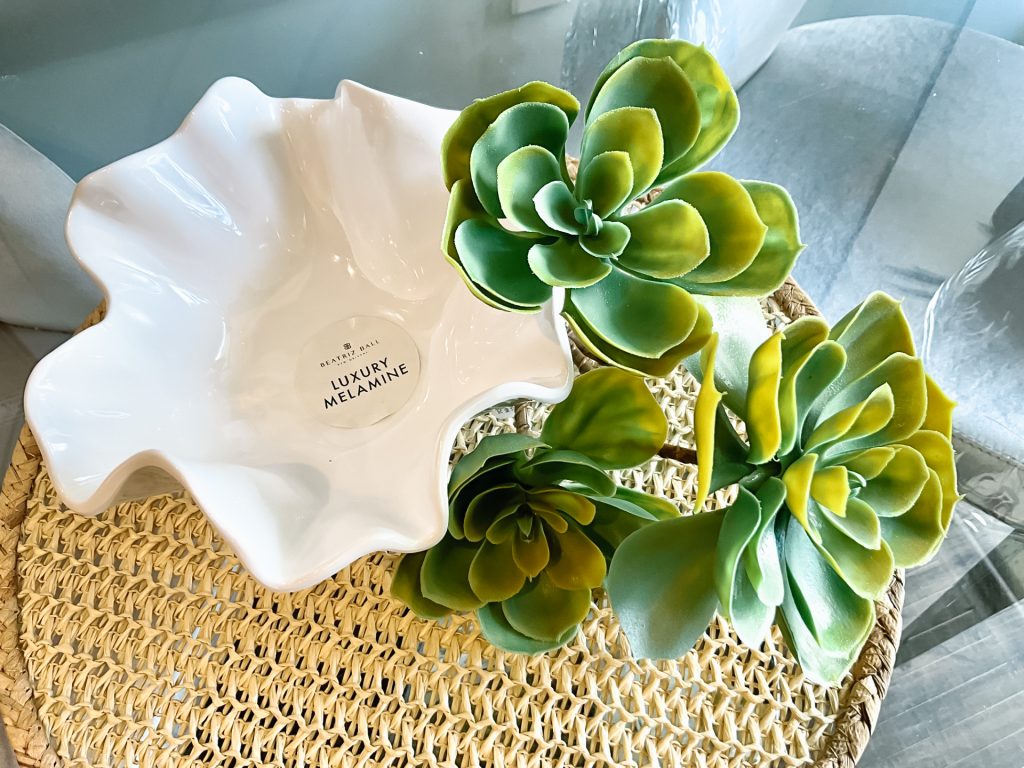 Is this beautiful bowl glass? Stunning isn't it and it's actually acrylic. You will look forward to using it for your favourite colourful salad at the next summer potluck or to use it as centrepiece filled with vibrant lemons or whatever your imagination comes up with.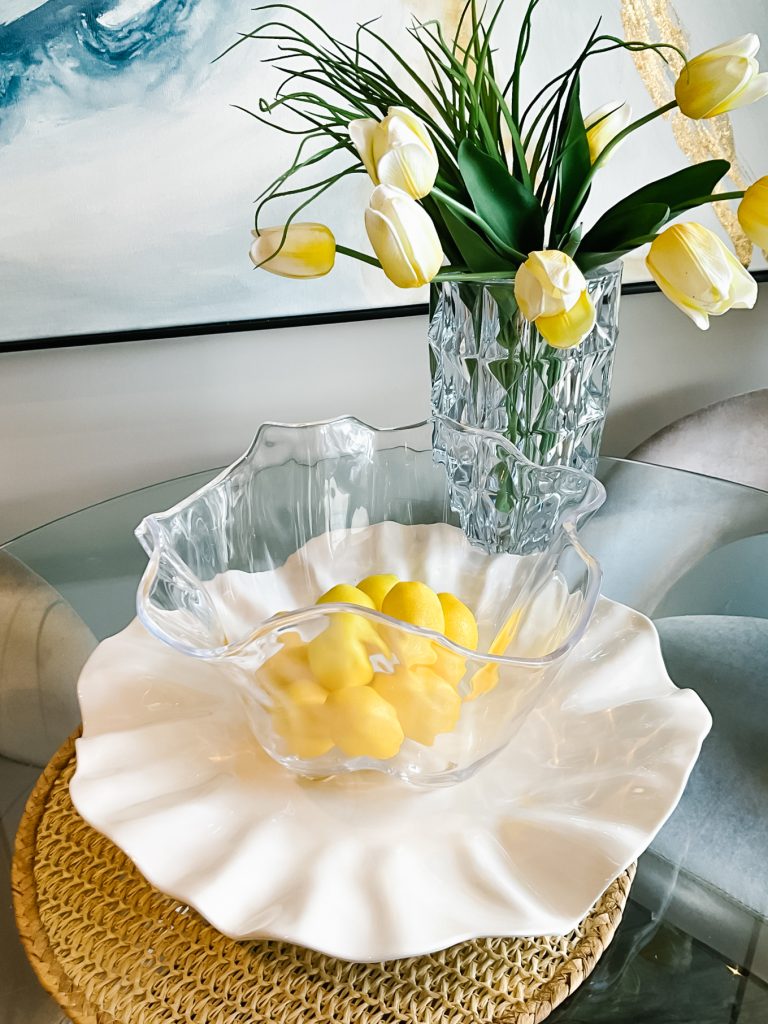 Now lets get those summer tables set. One of our most popular dinnerware collections is now available in melamine. Vietri Lastra's unique silhouettes and rustic elements take a new form in Melamine Lastra. This collection is lightweight, yet sturdy, with a glossy finish and again is dishwasher safe and BPA free. Whether you are setting an elegant event outdoors or just love your regular Lastra dishes at home and want a set to use at the lakehouse or in the RV, this is an amazing option for you.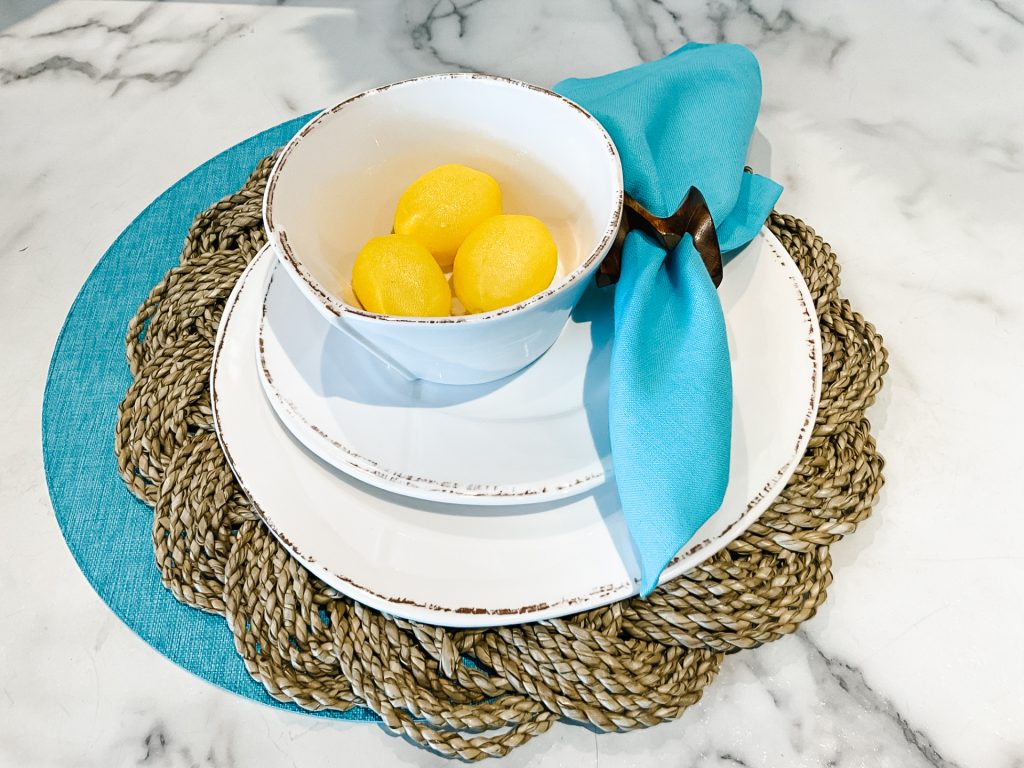 The popularity of the Lastra look and feel really is that they are the perfect neutral and we love how they can be dressed up or dressed down depending on the occasion. Pair this dinnerware with whatever accent colours you like and layer your tablesettings with interesting texture and table linens and you will have a personalized tablescape to celebrate your perfect kind of summer. These dishes have that handmade appearance in their irregular shape and the dark dusting on the edges brings a bit of a rustic or you might say casual look that lends itself to outdoor entertaining and showcasing the fresh produce in season.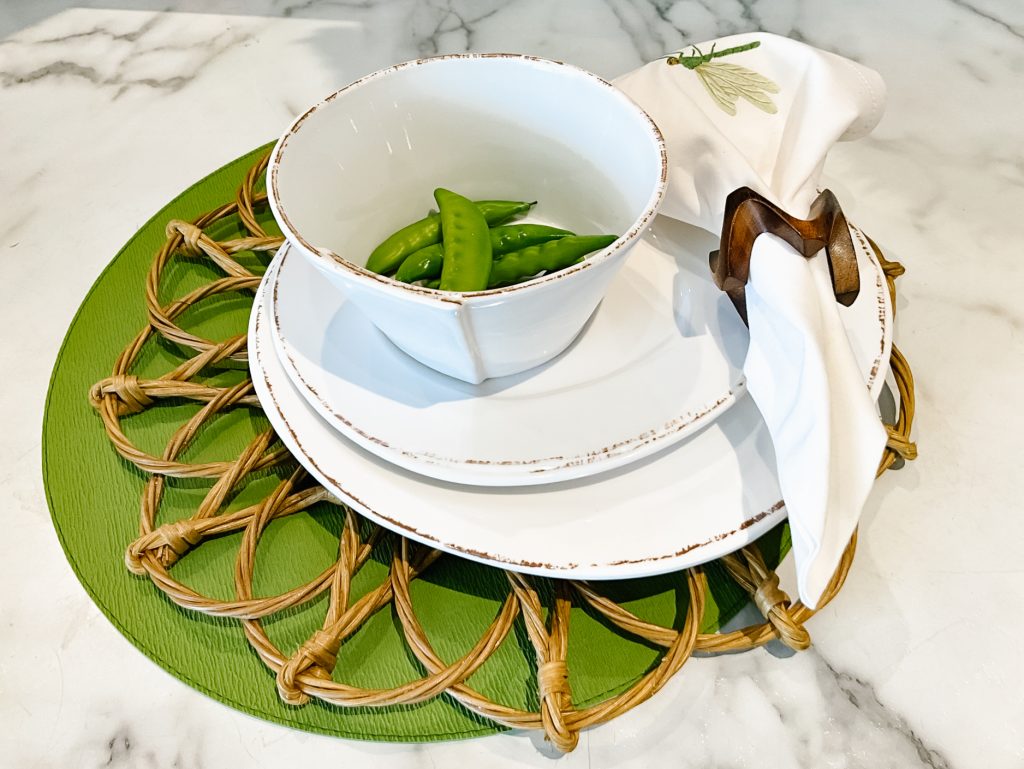 Of course there are so many more options for your summer tablescapes when you choose to open up your dinnerware choices to include some of our other collections that aren't melamine or play with using a combination of both depending on the occasion. We have some fun accents dishes that have that summery citrusy vibe and its a fun time of year to play with pops of bright colour.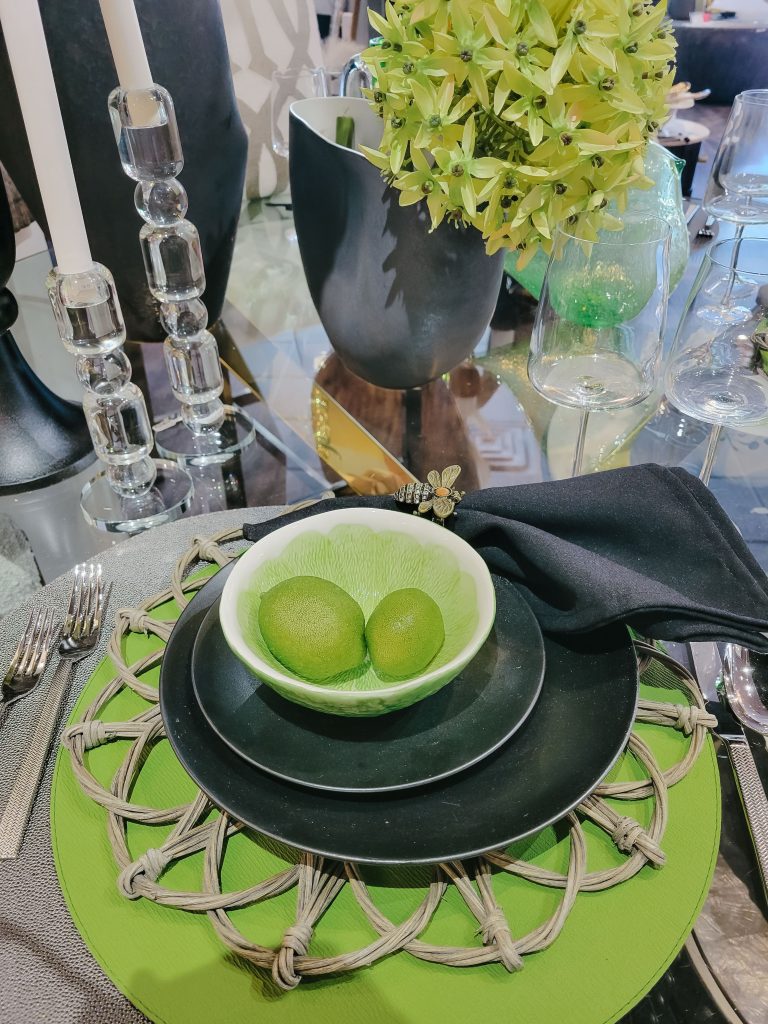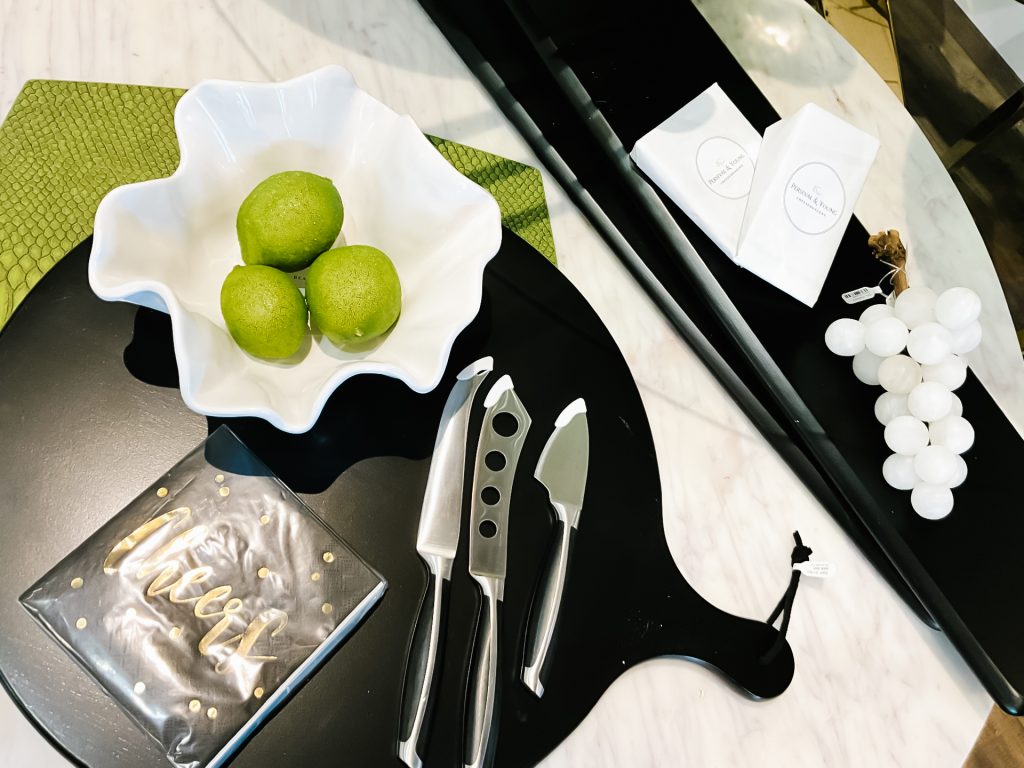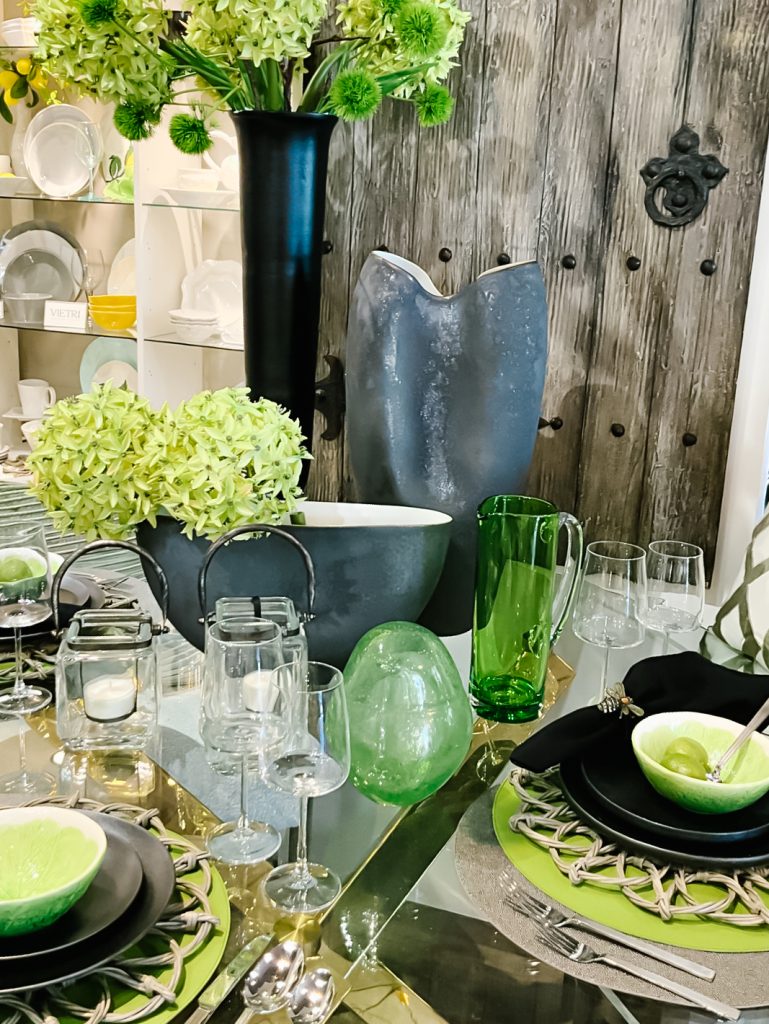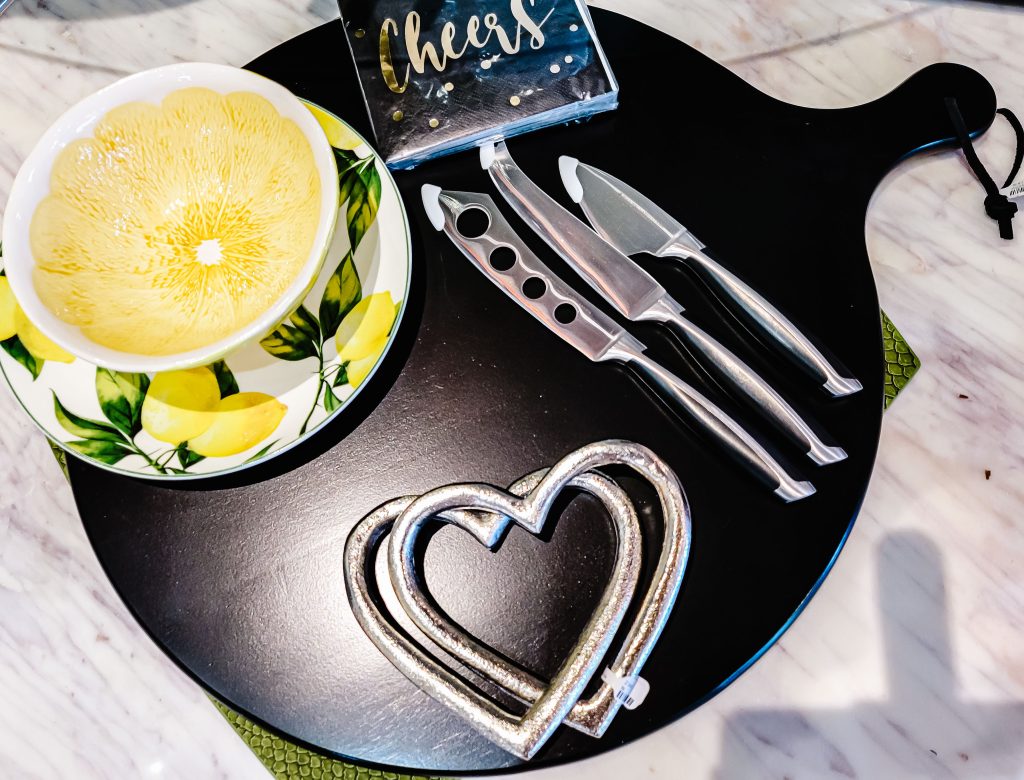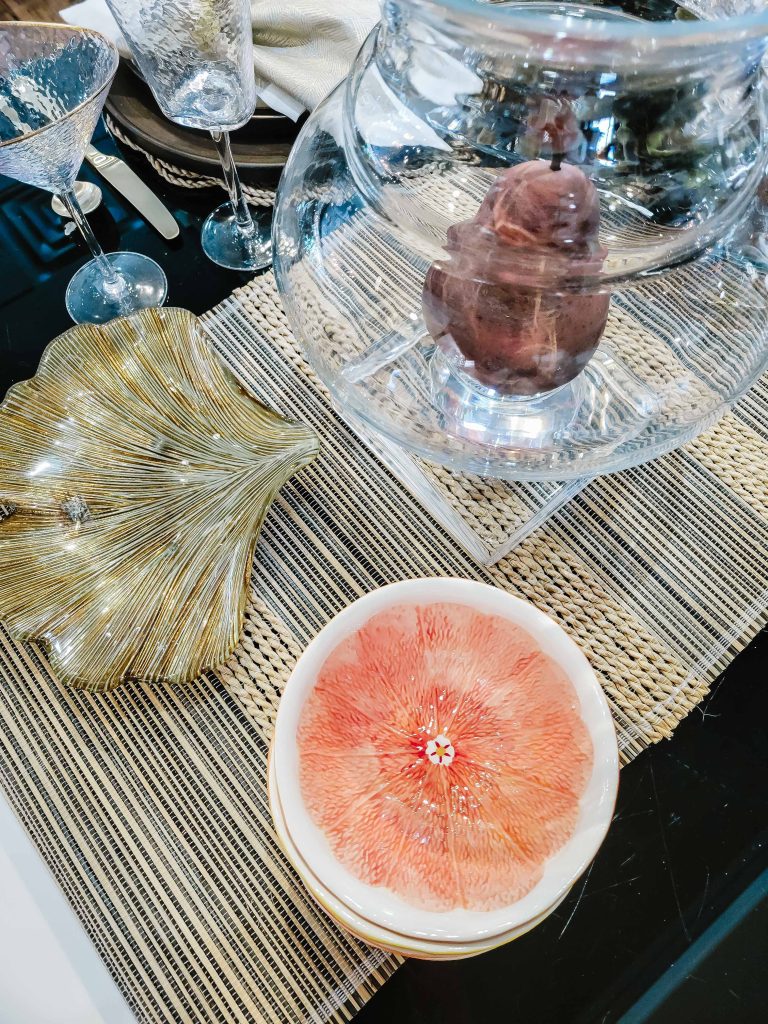 You are most likely spending more time outdoors than in during the summer months so bring your love of interior design to your outdoor spaces. Select a few pieces that will make these spaces inviting and interesting. We suggest you start with these gorgeous fiberglass floor vase/flower pot options.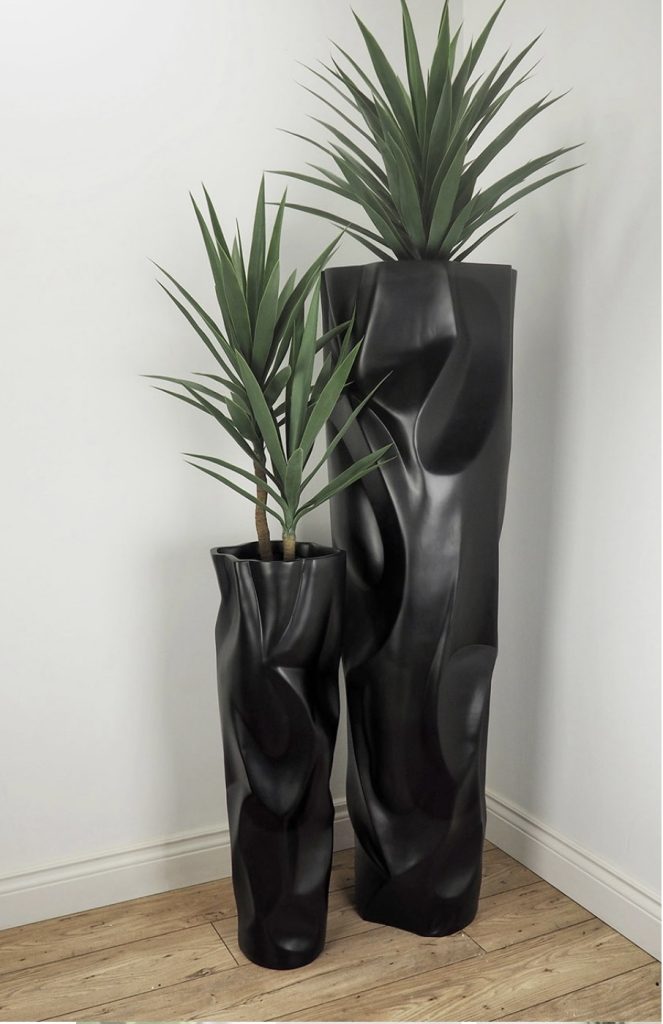 The sculptural shapes and modern silhouettes are stunning and depending what you choose to display in them you will have a completely different look. Imagine tropical plants pool side or cascading florals on your deck. They are available in different heights and would look amazing grouped. Maybe even as a striking first impression at your front door. Now to decide which design you love best. We suggest you stop in to see the sheer size of these in person to appreciate their scale. The biggest one is five feet tall.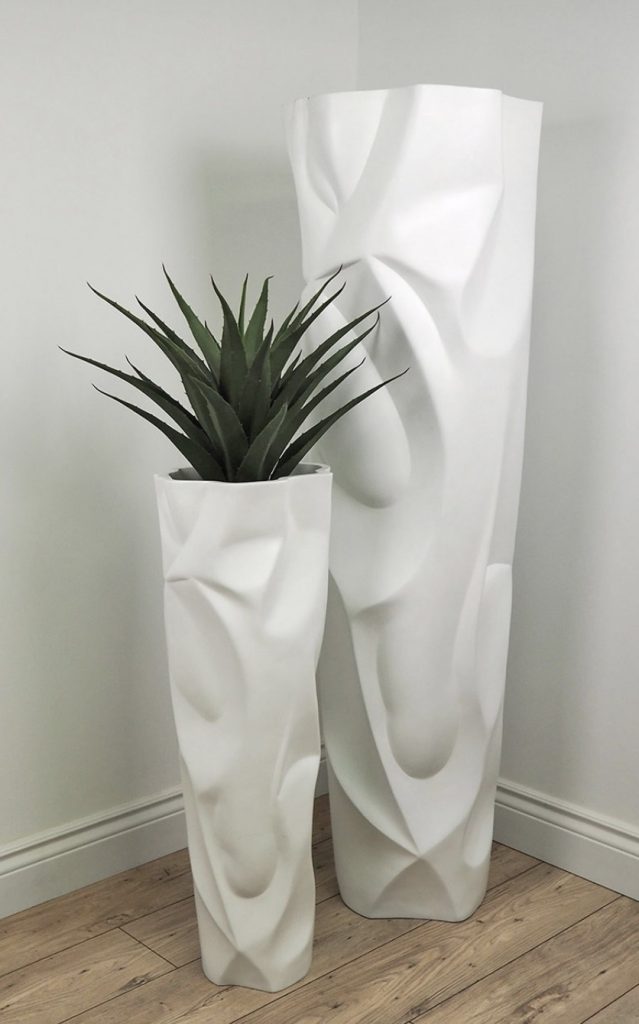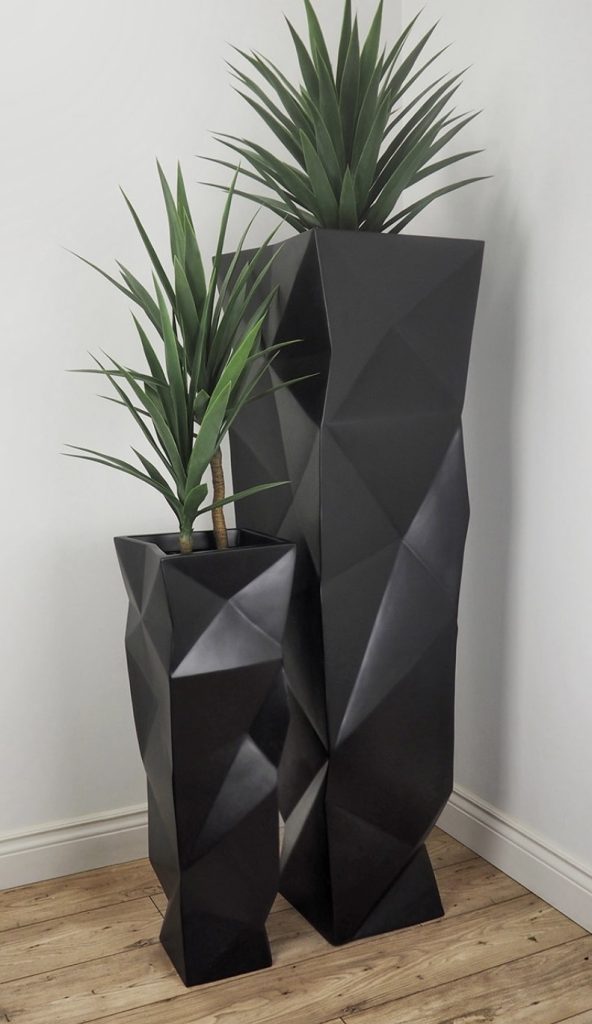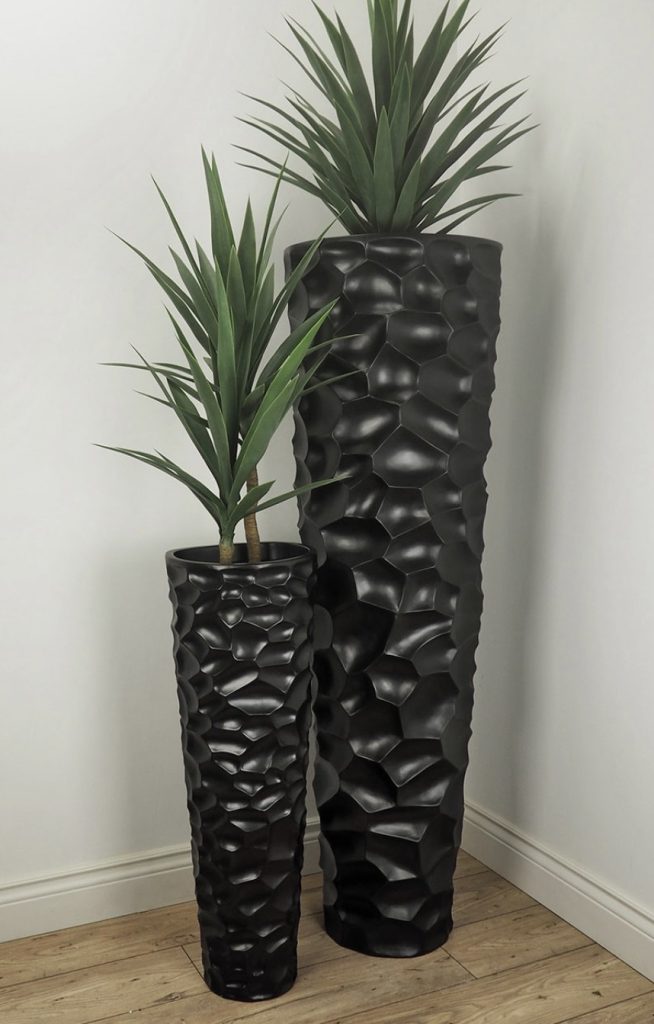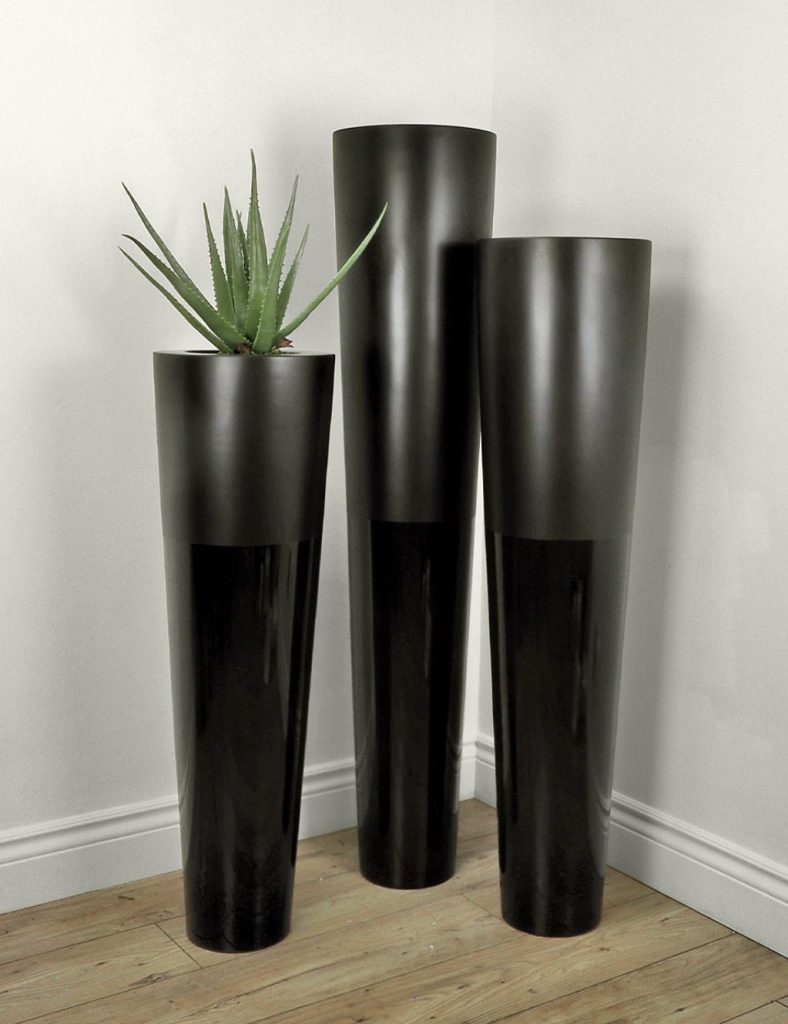 These birds are also a great statement piece for summer and although they are are designed for indoor design they would be an amazing addition to a covered patio area or as part of a dramatic centrepiece.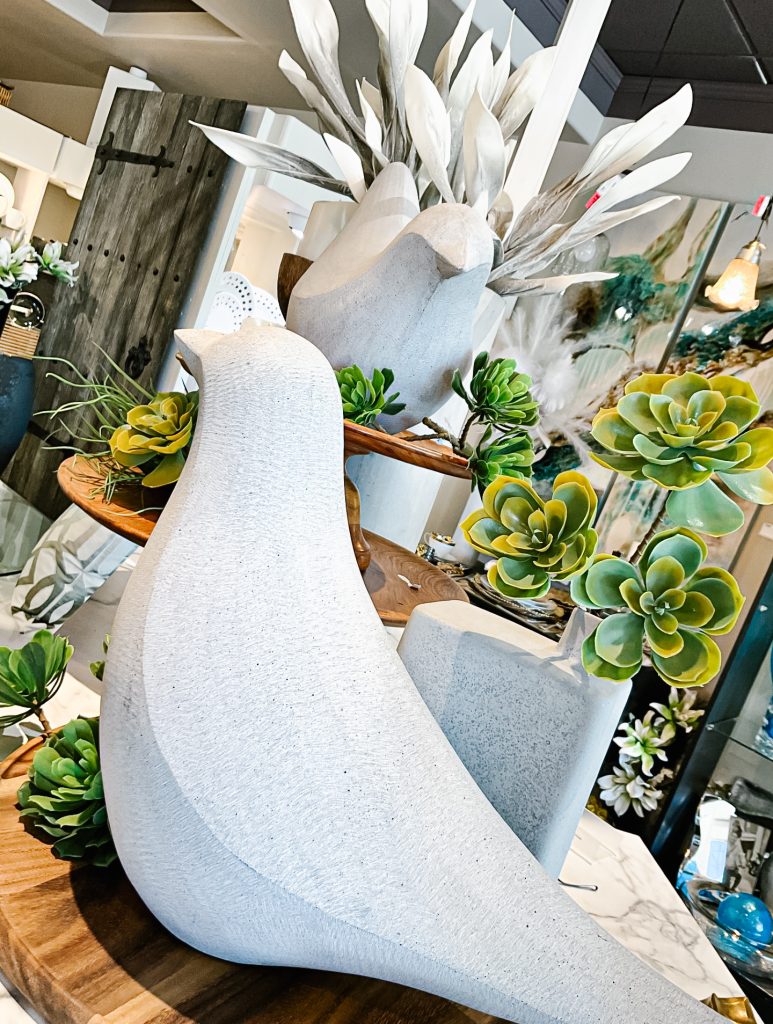 Of course there are plenty more ideas in store that will help you get set for summer so please do stop in.