Scrap the Paper and Plastic For Summer Style
There are plenty of more beautiful days ahead to enjoy a summer BBQ. We want to help you style those remaining BBQs minus the plastic and paper table settings. You go to so much effort making sure the menu is perfect and that the food is superb so shouldn't it be served in style? We have some tips to take your outdoor party to the next level.
TAKE YOUR BEST OUTDOORS
Plastic plates and cutlery are definitely not going to do your hard work justice and besides, anything we can do to reduce waste, is better for the environment. Just because you are outdoors doesn't mean that you can't take out your favourite dinnerware and flatware. We know many of you have at least one set of dinnerware if not more. Maybe it's even from Modern Accents. Enjoy it when you entertain the most. We encourage you to mix and match. In fact using different patterns and colours will make your tablescape more interesting.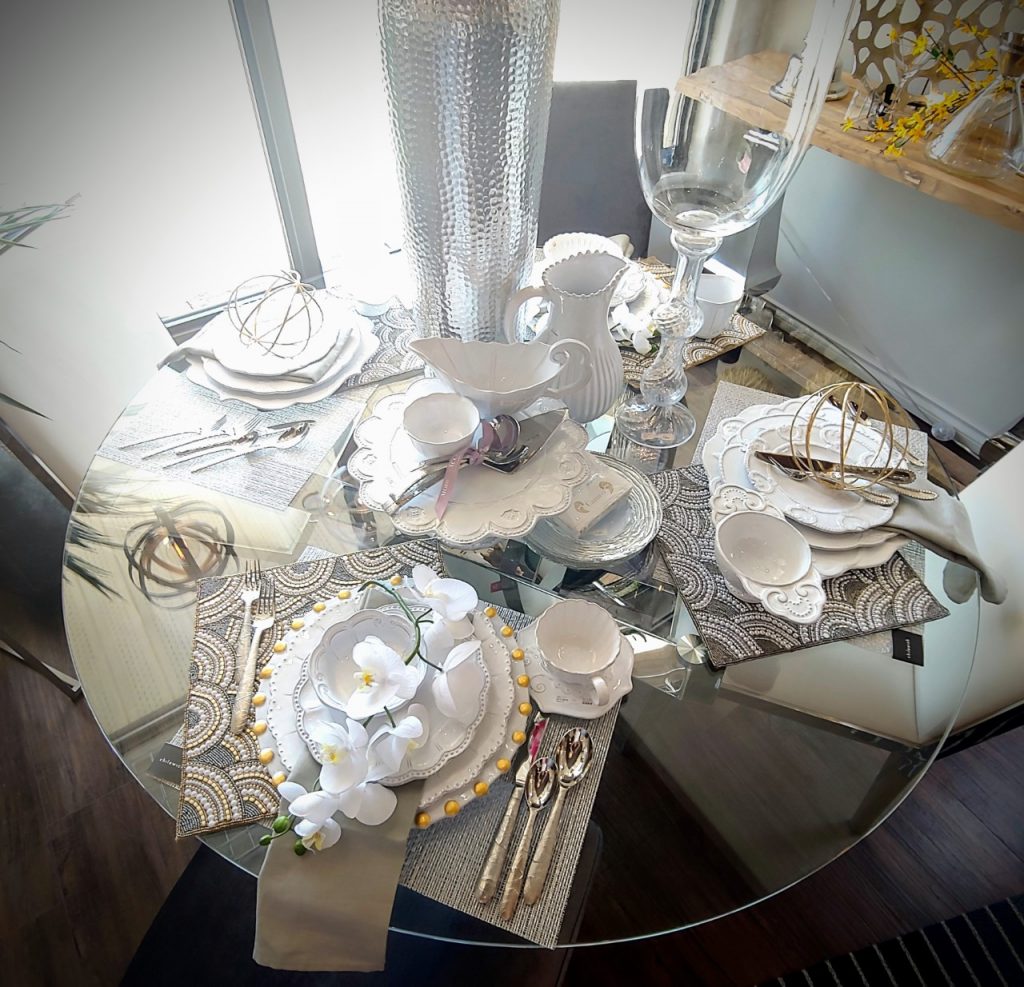 This serene tablescape in white is set with Bella Bianca Stoneware from Arte Italica, a collection that has a selection of stunning patterns you can mix and match to create a stunning monochromatic look. Here we have added hints of gold and silver just to take your evening up just another few notches.
SET THE STAGE WITH LIGHTING
Often, the best part of a summer party is when the sun begins to go down. But you're going to need some outdoor lighting to keep the party going!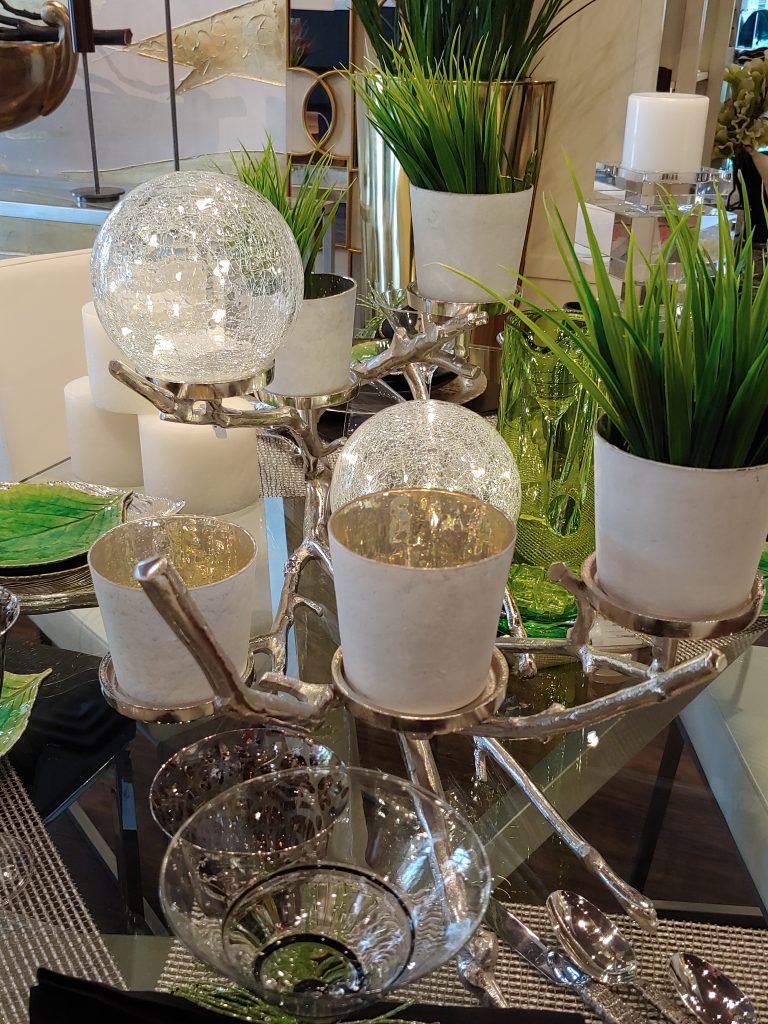 Everytime we get these LED light globes they sell out and we see why. They really do create an elegant ambiance after the sun goes down. There are so many creative ways you could incorporate them into your summer soirée. Use your imagination in their placement and try different candleholders to place them on or mix them in with your centrepiece and even florals and things from nature .  And YES we do have some in again, at least at the time of writing. We also still have the LED wine bottles too. A true Okanagan favourite.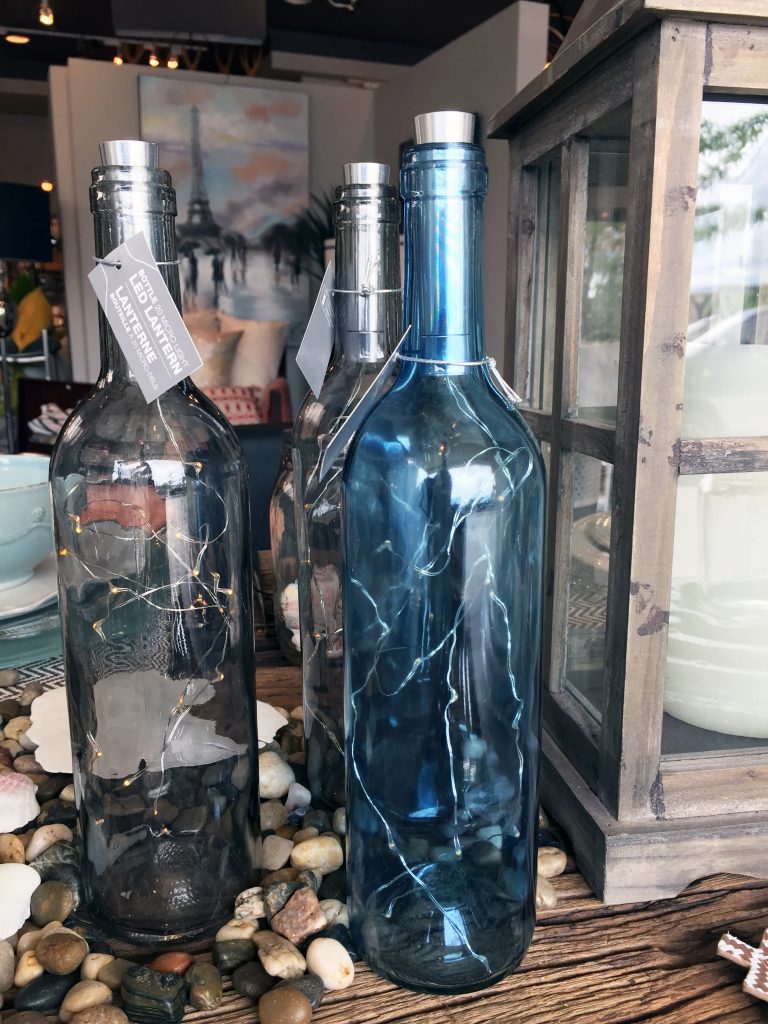 If you prefer the natural look of a flickering candle there are lots of candle holder options. Here are some of our favourites.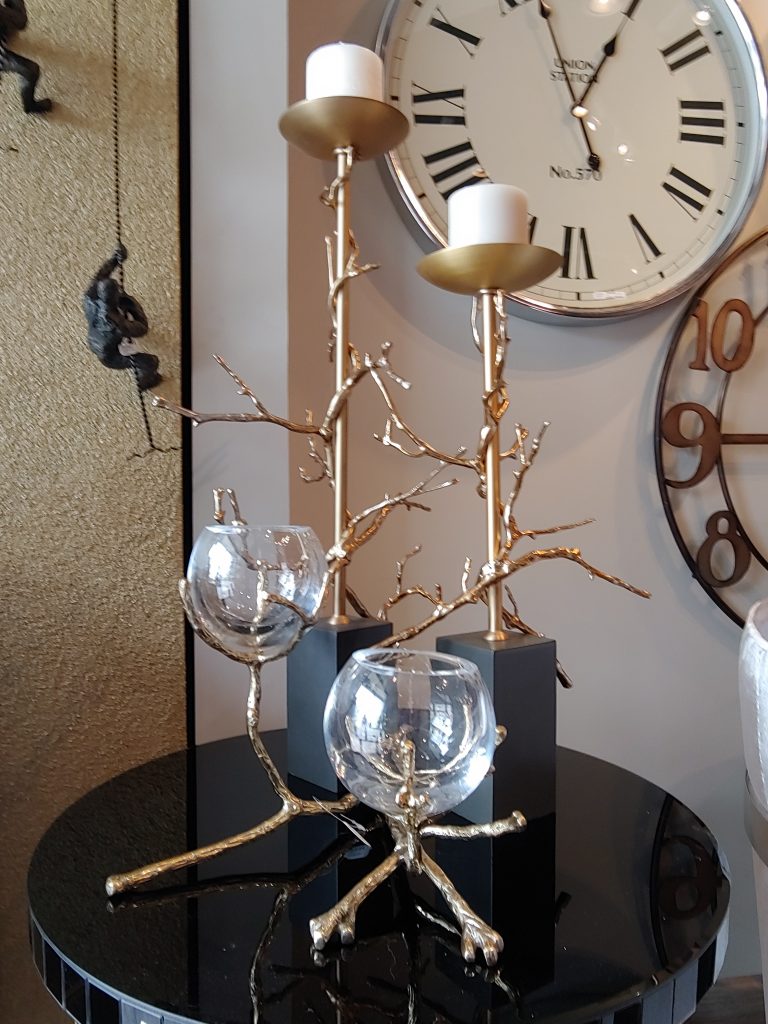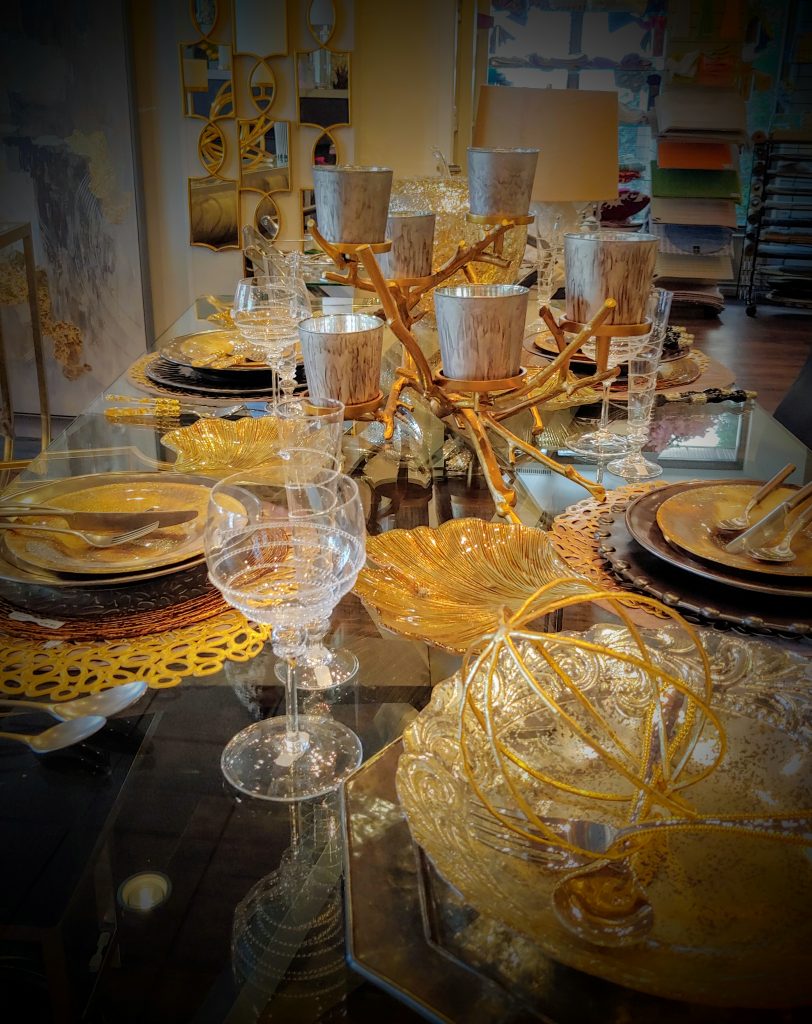 IT'S THE LITTLE DETAILS
Every good party has some decorations and it is the little details that you select that will set your party apart and make it yours . It doesn't have to be difficult though. You can rely on the beauty of nature when you are outdoors. A few simple bud vases like this gorgeous one from Vietri filled with fresh cut flowers, maybe even from your own garden or a local market could be just what you need. They make a great gift too if you are actually the party attendee. Everything you pick from the charger up to the final touches like your serving pieces and glassware will set the mood.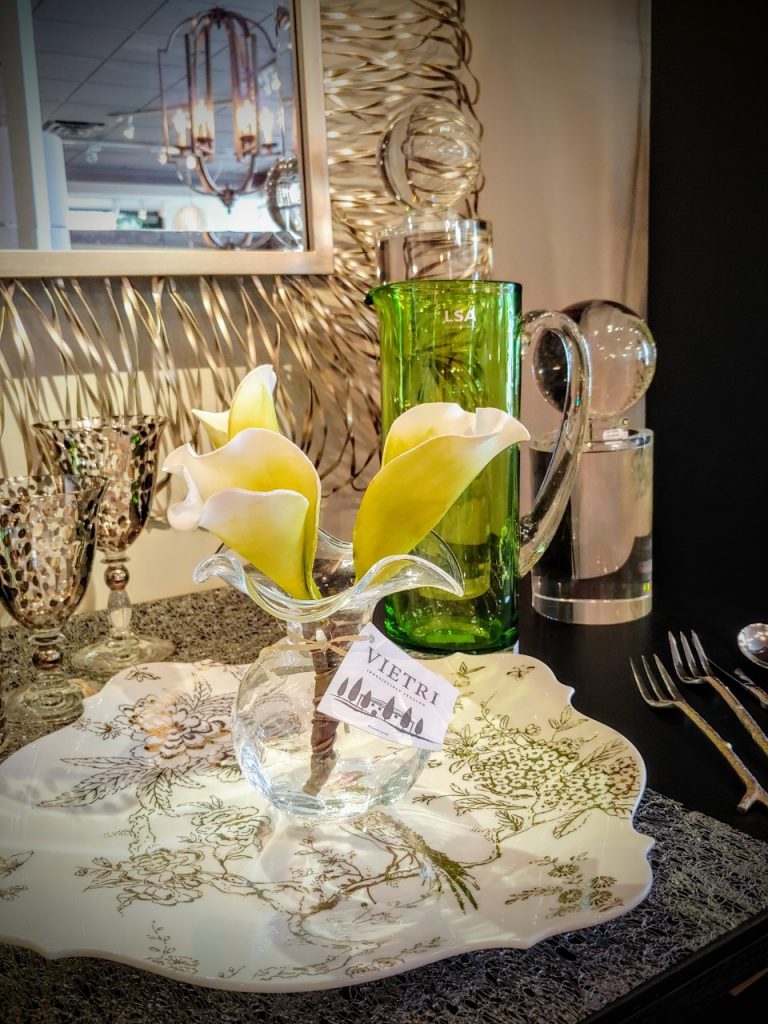 HAVE FUN WITH COLOUR AND PATTERN
Its a party after all so let loose and experiment with those colours and bold patterns that you are maybe afraid to break out indoors. Bold colours, particularly sunny yellows are trending this year and heh those yellows will coordinate with the lemonade.