New arrivals for your walls
We get it, many of us aren't quite ready to let go of summer just yet, but fall will come and as we spend more and more time indoors again the transition will be a little easier when you are in love with your interiors. When you are curled up and cozy on on your sofa or favourite accent chair we hope you aren't staring at blank walls. Bring the colours and textures of the outdoors in with some beautiful artwork or stylize your walls with a decorative clock. Or select one of our more sculptural wall features that fit in with the rest of your design style or that inspire a whole new look for the fall. Here are some exciting new arrivals that will have you falling in love with your walls.
PAINTINGS
What an easy way to introduce warmer colours for the fall or just change things up in your interior. Hang a new painting! The beauty of these abstract pieces is they work so nicely as a backdrop for your other accents and home furnishings.  Keep in mind that many can be hung either vertically or horizontally depending what works better for your space.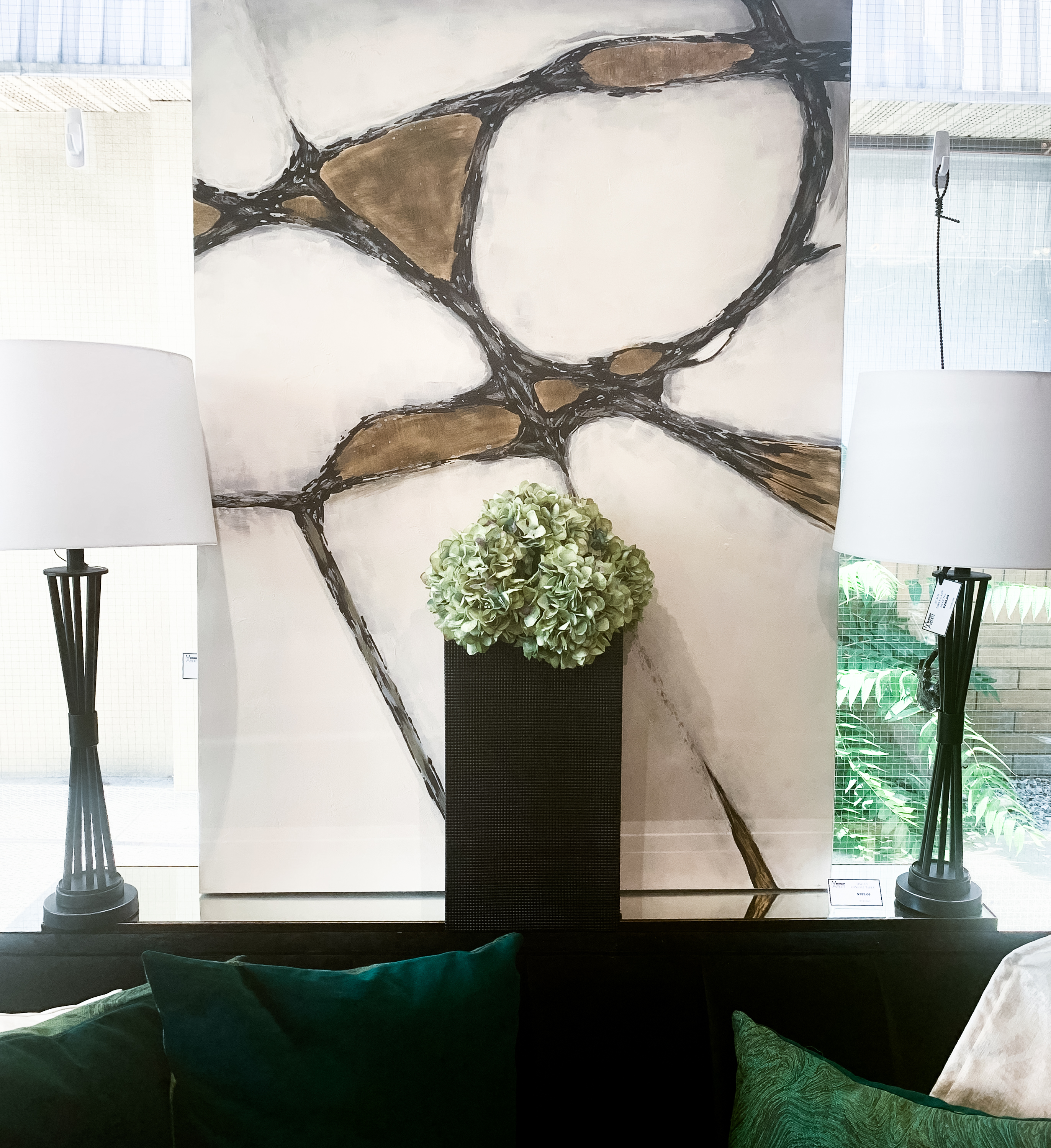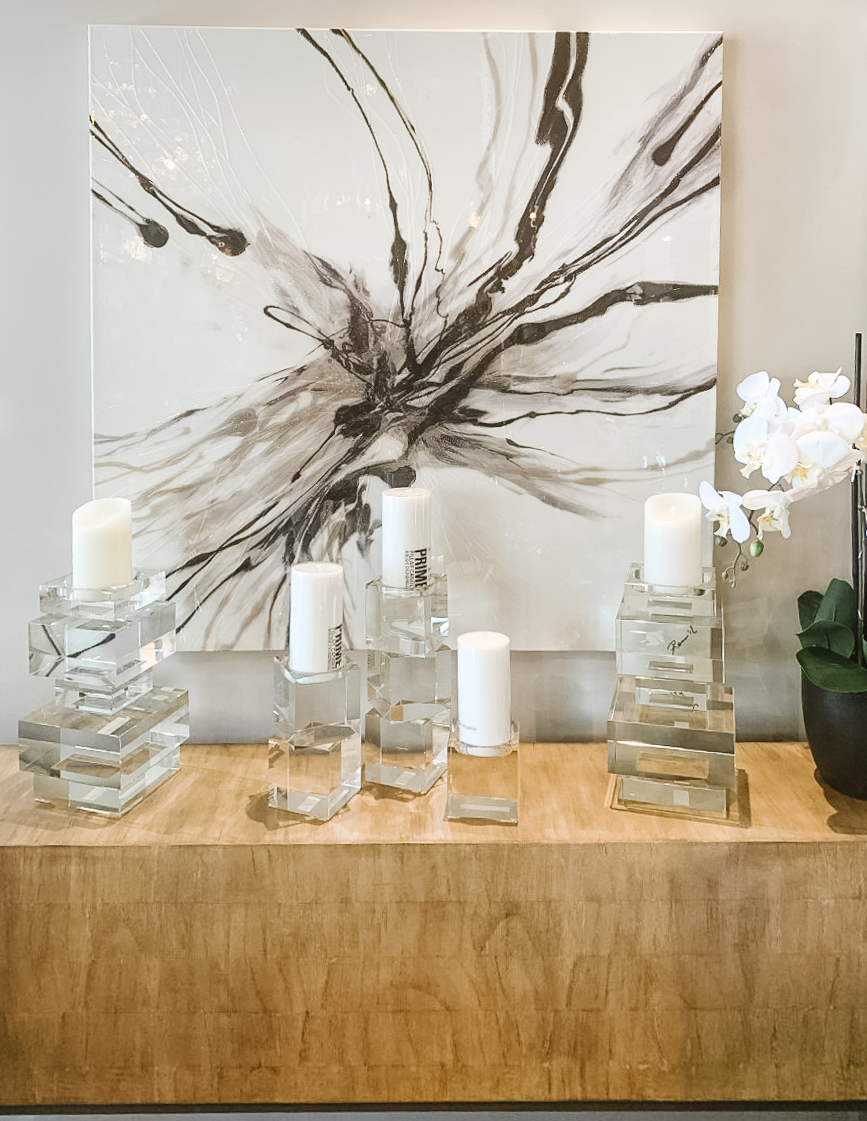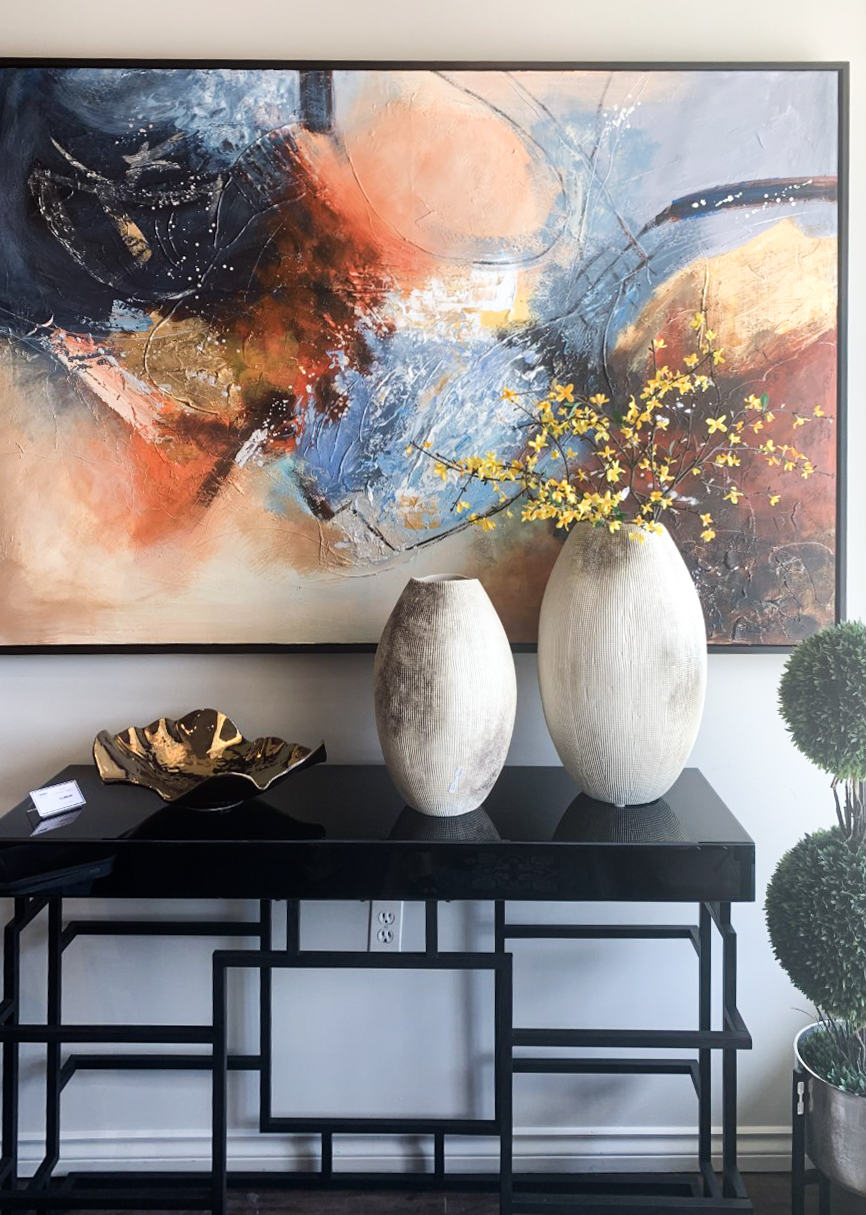 DECORATIVE CLOCKS
If you have to keep track of the time you might as well do it in style! There are so many beautiful options out there and they can seamlessly fit in with your decor. We love this new arrival in gold that still allows you to see the wall colour behind it. It could work in a living or entrance area or for those that are working from home, wouldn't it be great to make sure you don't miss lunch gazing at this stunning clock, in your home office?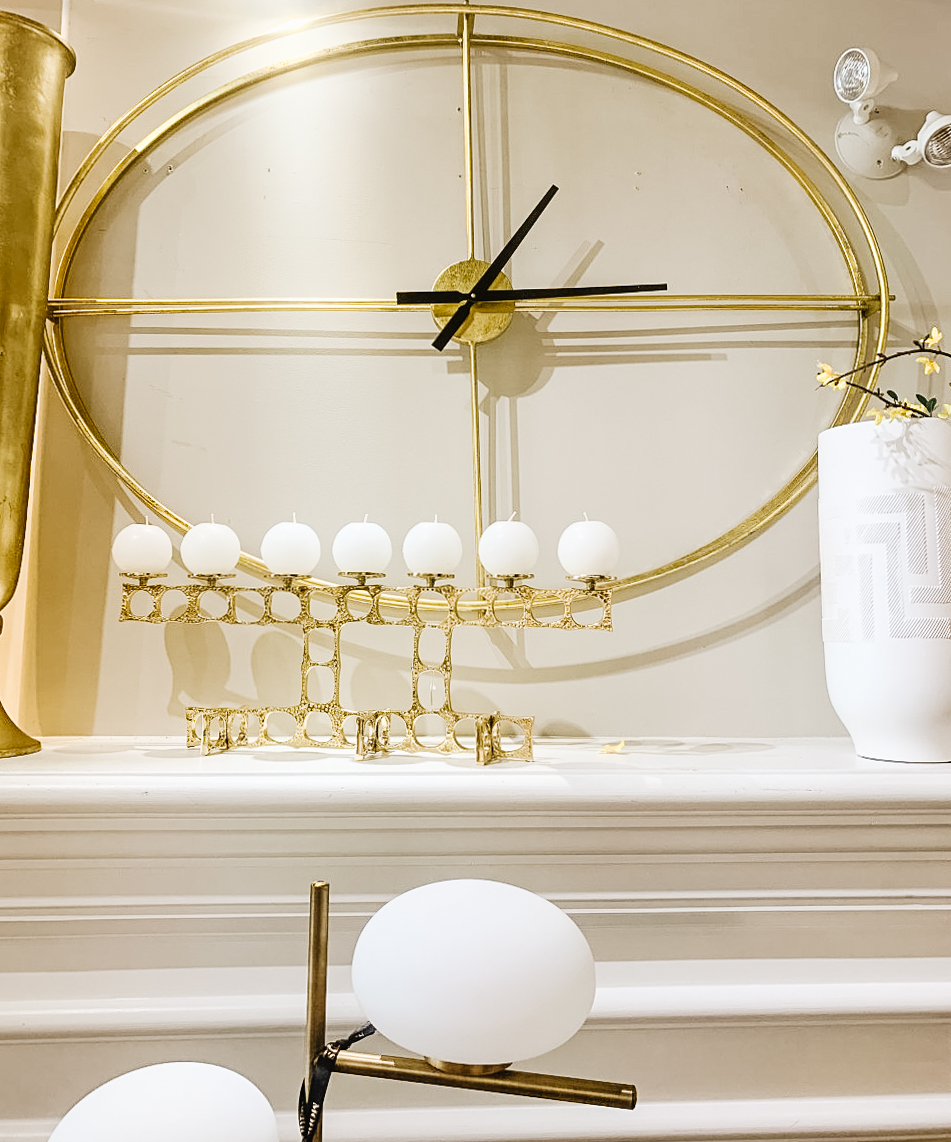 WALL ART / DIMENSIONAL ART
We call these pieces dimensional art as they really do add a whole new dimension to your walls. These are a great alternative to a regular painting and with their interesting textures, mix of materials and metals they will be sure to add interest to any room. They could either be the pieces that pull everything together or inspire the selection of some other new accents and furniture to start fresh.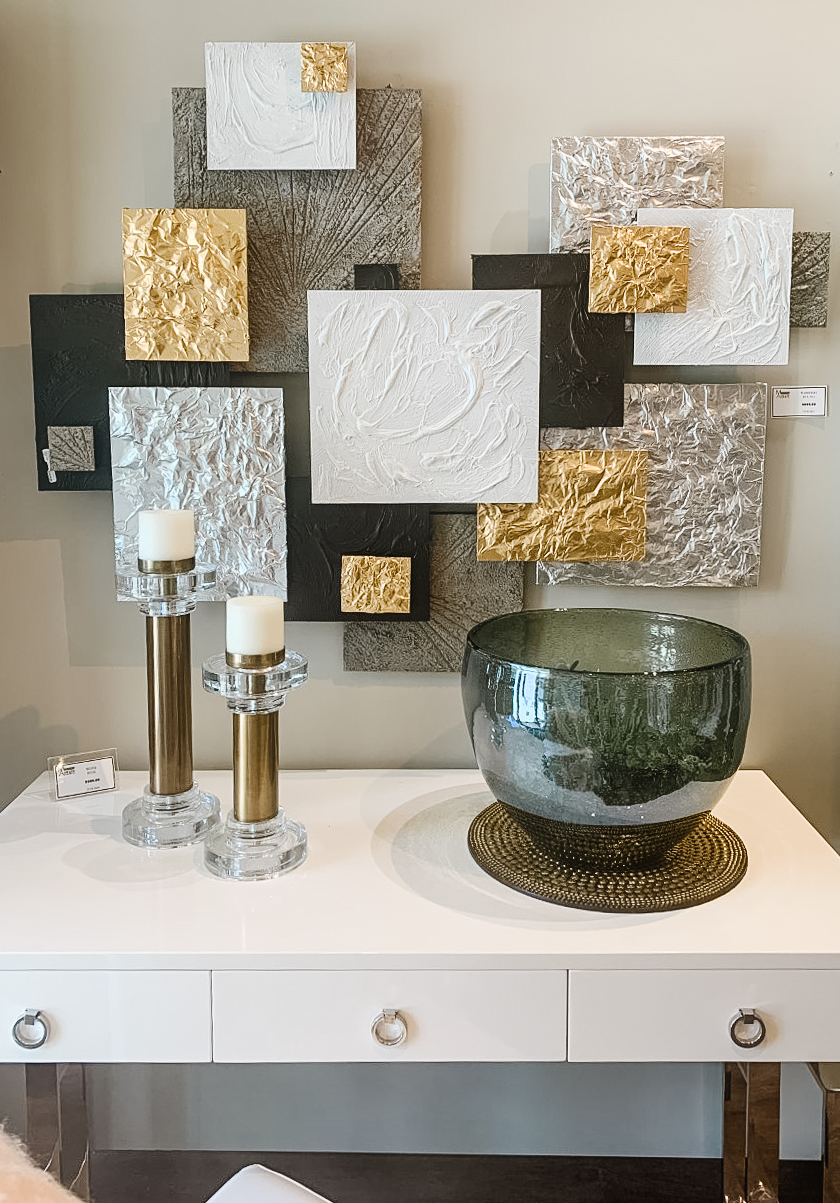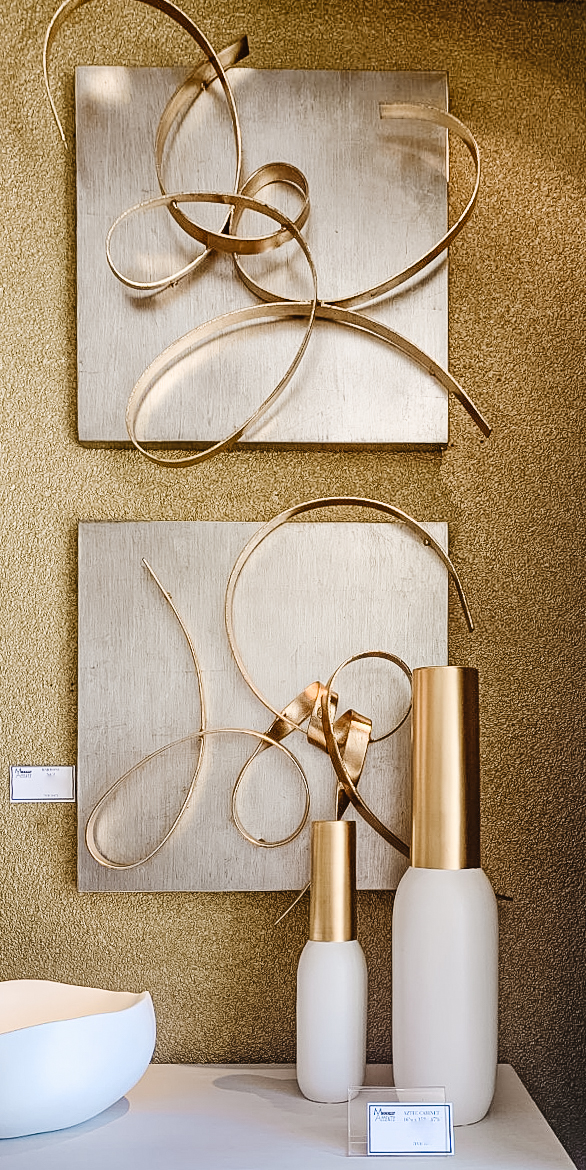 We really do have a love affair with all our wall features because they can be so trans-formative to a space. See, the transition to fall won't be all that bad with a little help from us at Modern Accents!