May love be the heart of your home
They say "home is where your heart is" and "love makes a house a home" plus many other sayings and with Valentine's Day around the corner we are feeling the love in the air and sharing some ideas to bring a few extra hearts and some lighthearted fun to your interiors. You might even find a few ideas here to surprise your sweetheart or a beloved friend.
These serving pieces and fun kitchen decor featuring vibrant red hearts, black and white stripes, and polka dots are just joyful. Filled with some sweet treats or beautiful Valentine flowers they would be sure to bring a smile to someone special. There is even a treat canister for fido!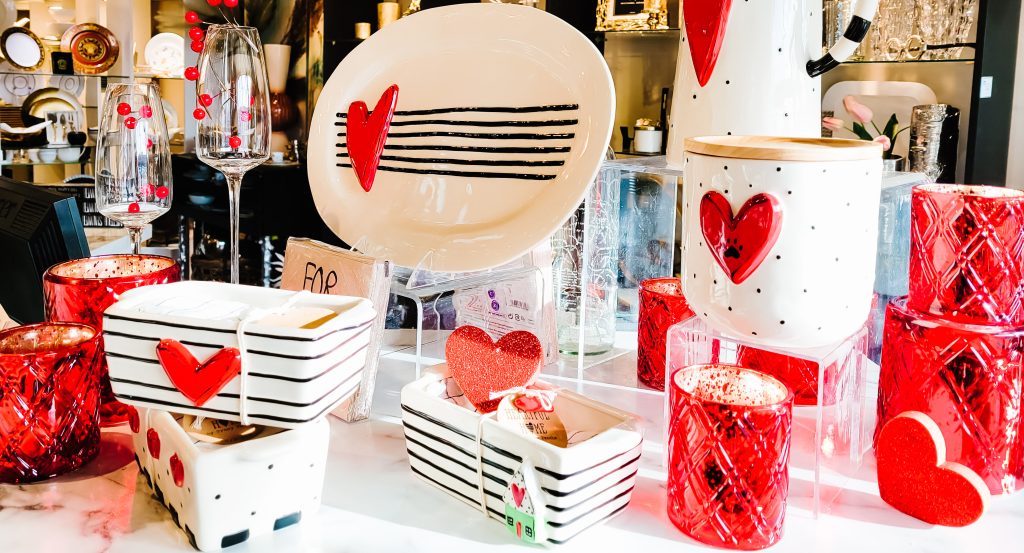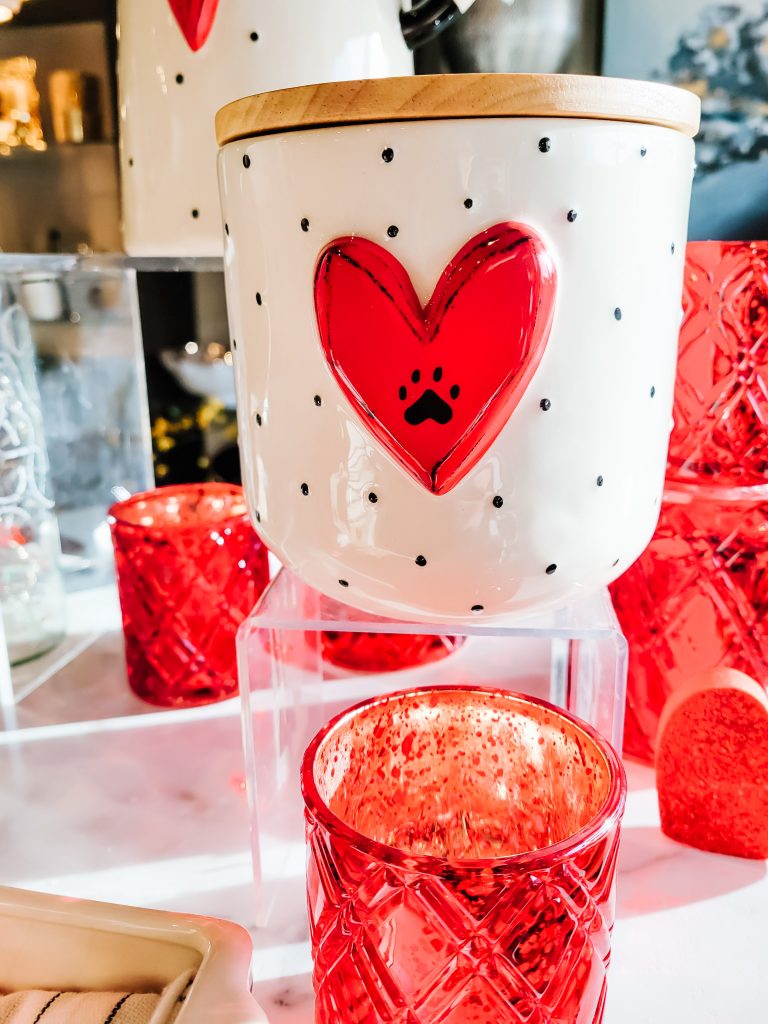 The pops of colourful red, even from the little glass tealight candleholders are a nice way to brighten up the remaining months of winter and could be the final touch of ambiance your candlelight date night in needs.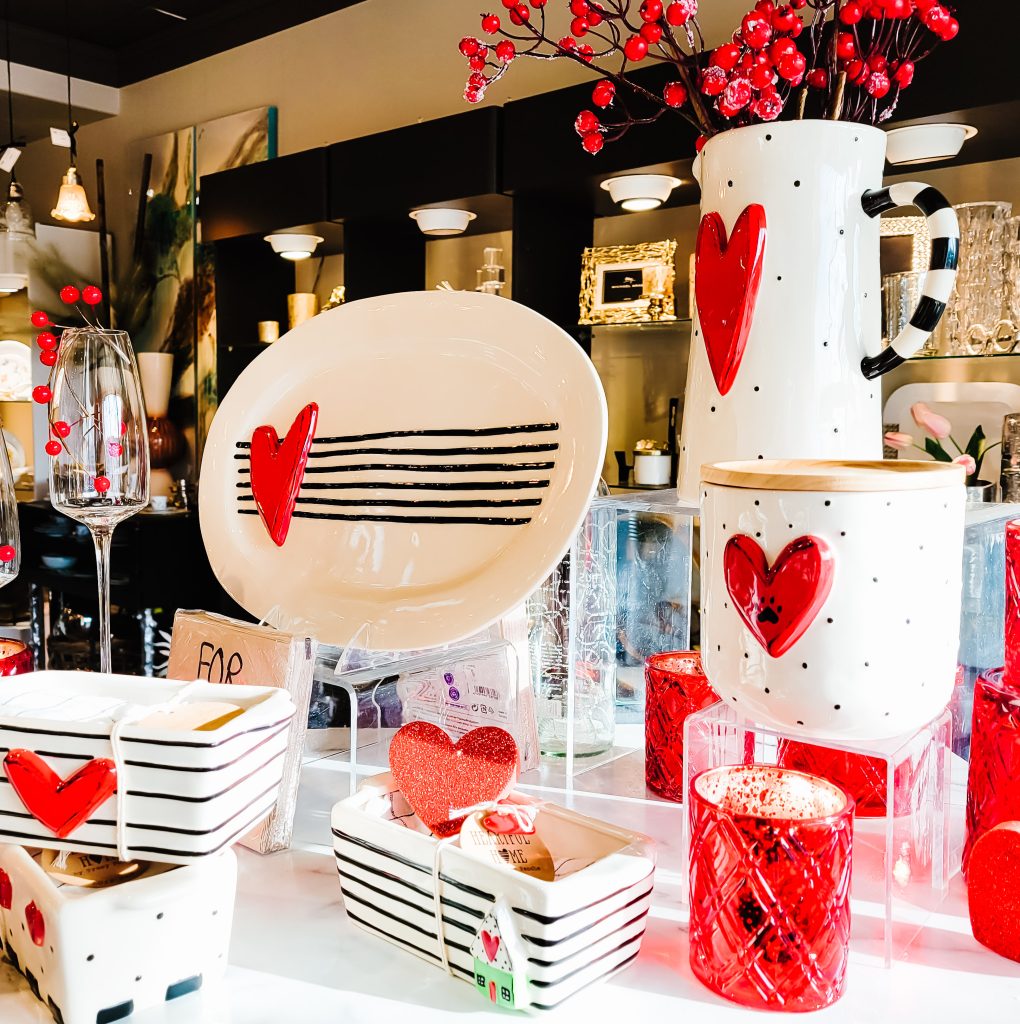 Speaking about date nights in. We have plenty of ideas for an intimate dinner for two or a heartfelt gathering of many you love. We even have the table and chairs if you want to start from scratch.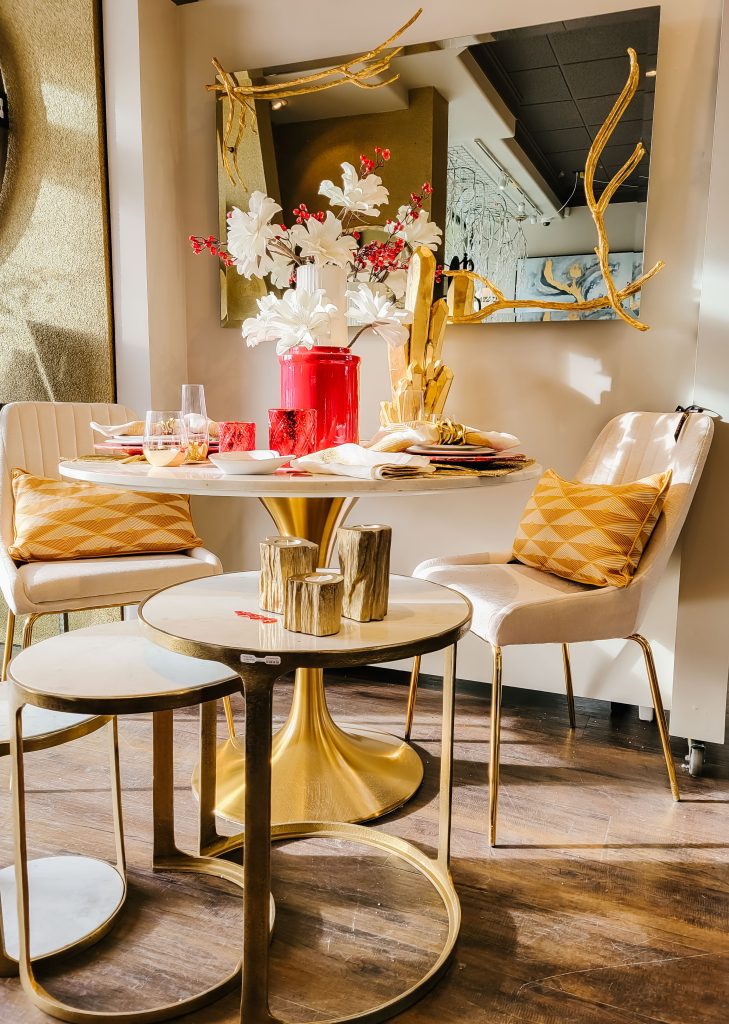 Splashes of red layered with white dinnerware are perfect for love day. With a dusting of gold your dining experience will be just a little more elegant.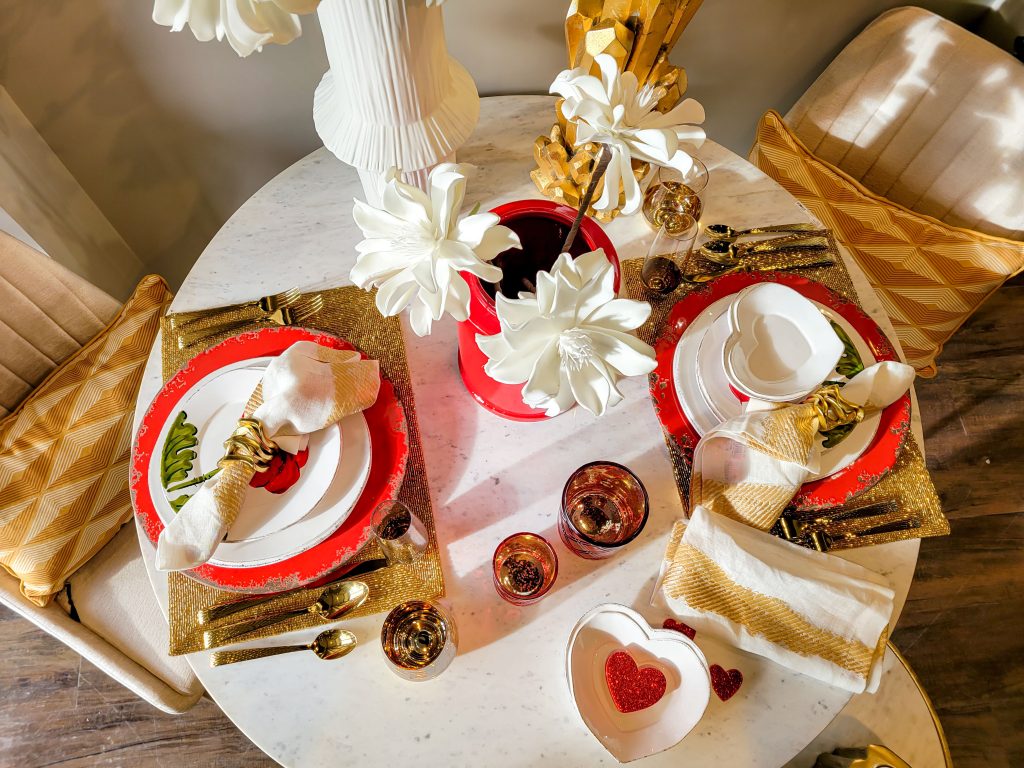 Vietri also brings you some gorgeous heart-shaped accent plates to complete the look.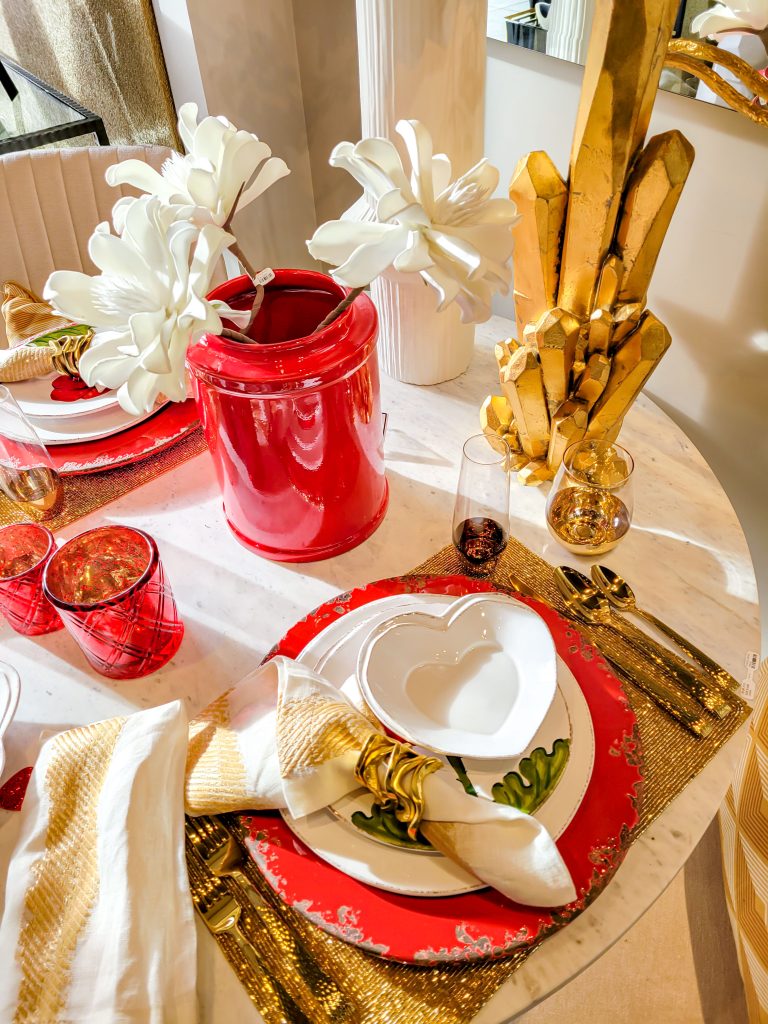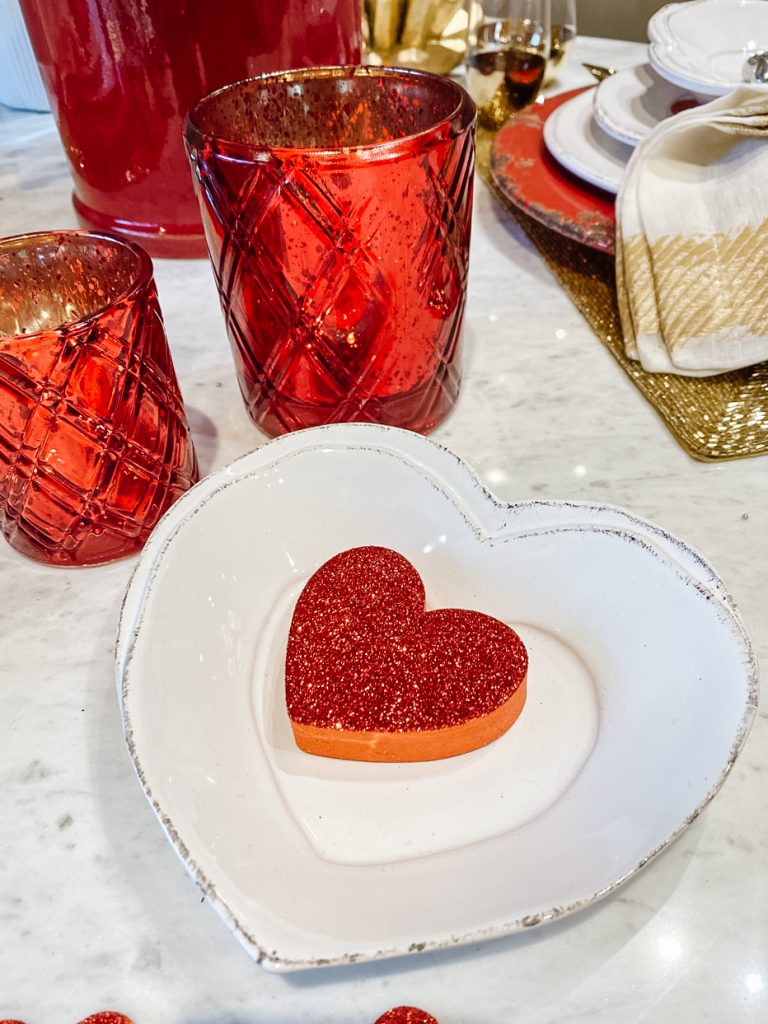 Here is a second tablescape idea sprinkled with a few hearts to stay on theme. Make note of how we have used table runners across the table that work like an elevated placemat and then we have layered it with these unique leaf-shaped ratan mats, gold chargers and white dinnerware from Costa Nova. Again gold embellishments make it feel special.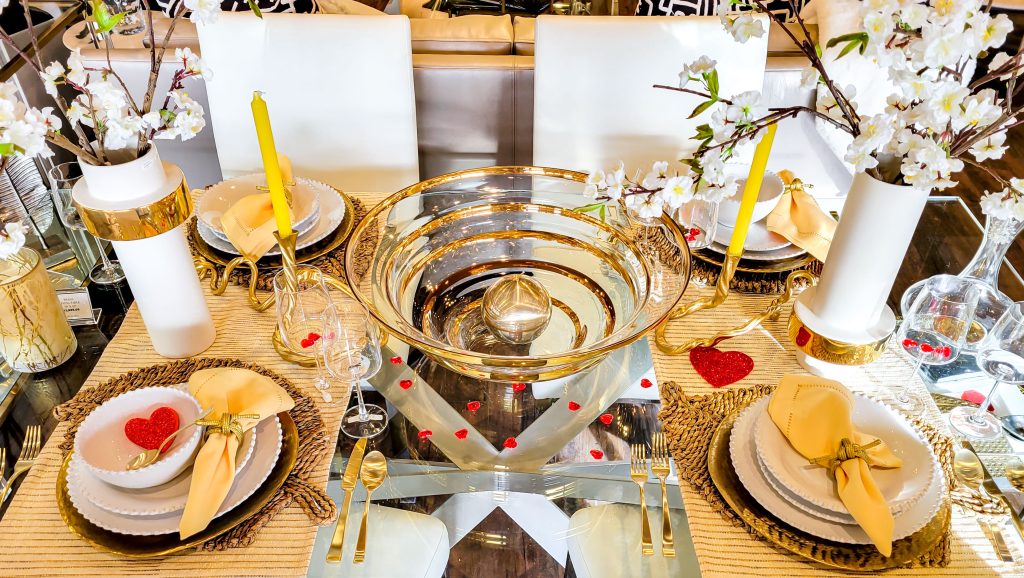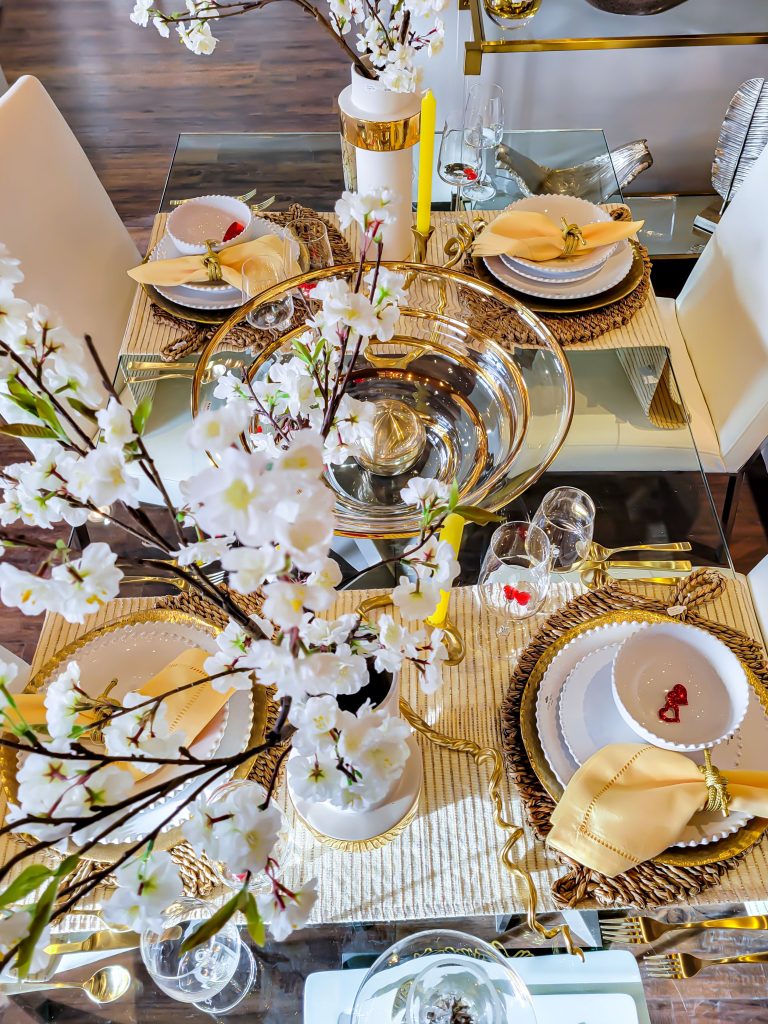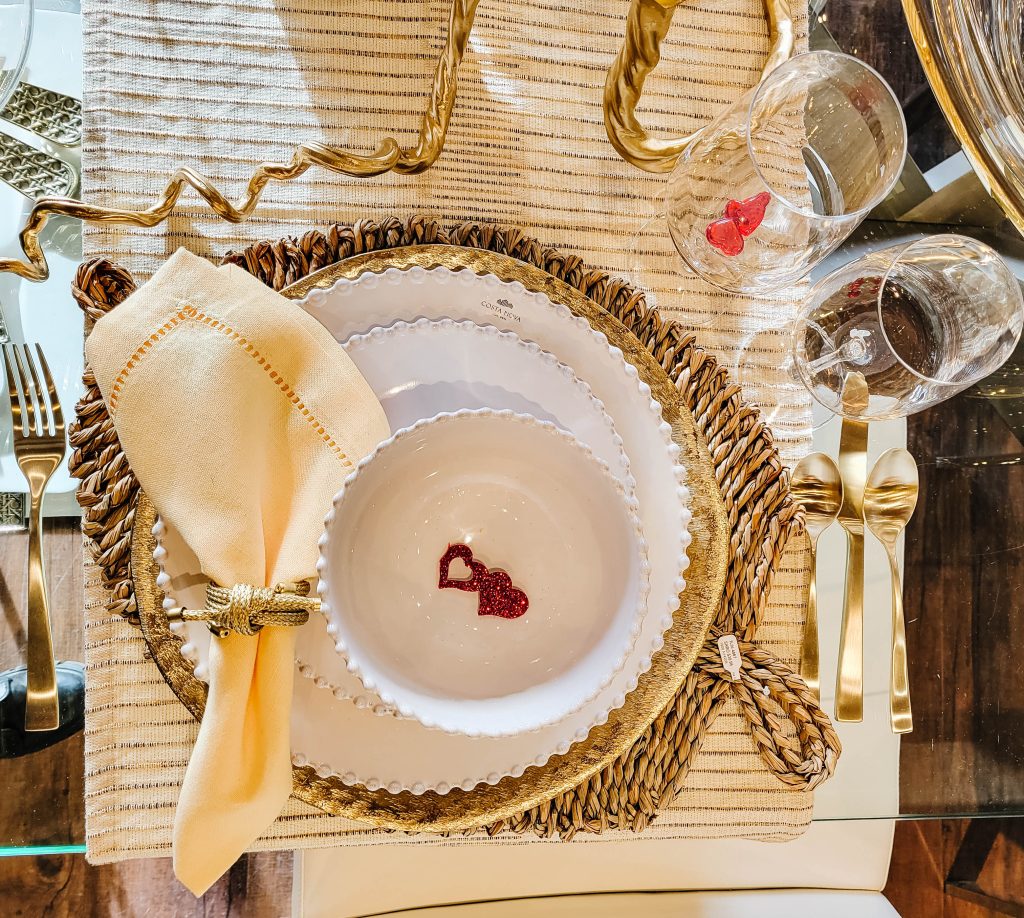 Keep in mind that many of the items on this table would also make great Valentine's Gift. Surprise your loved one with their favourite bottle of wine and some wine glasses and a decanter or their favourite flowers and a stunning vase. If they are a foodie they might also really appreciate the serving pieces and if you are the chef and you know that the key to their heart is an exquisite meal, surprise them with an elegant spread, candlelight and all!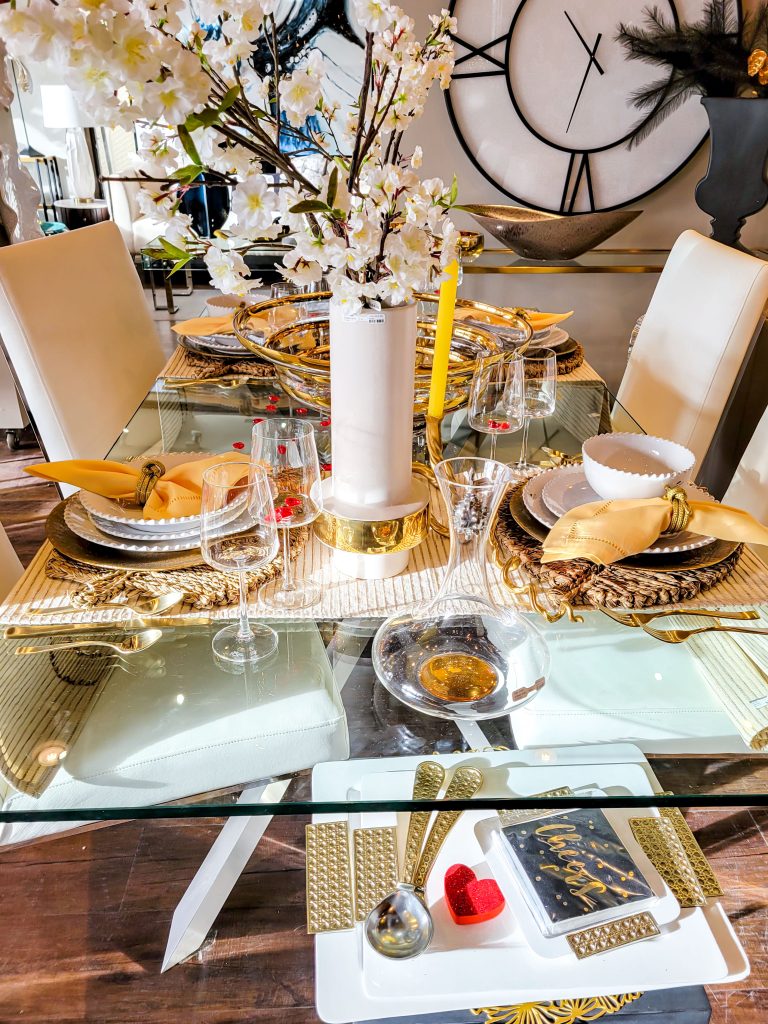 Who wouldn't want to be whisked away to Paris for Valentine's day? We may not be able to provide airfare, but isn't this a fun art piece to celebrate the idea of a romantic rendezvous in the city of love. Perhaps you even have special memories of this place yourselves that this might help rekindle. It's a cute piece regardless and a beautiful gift.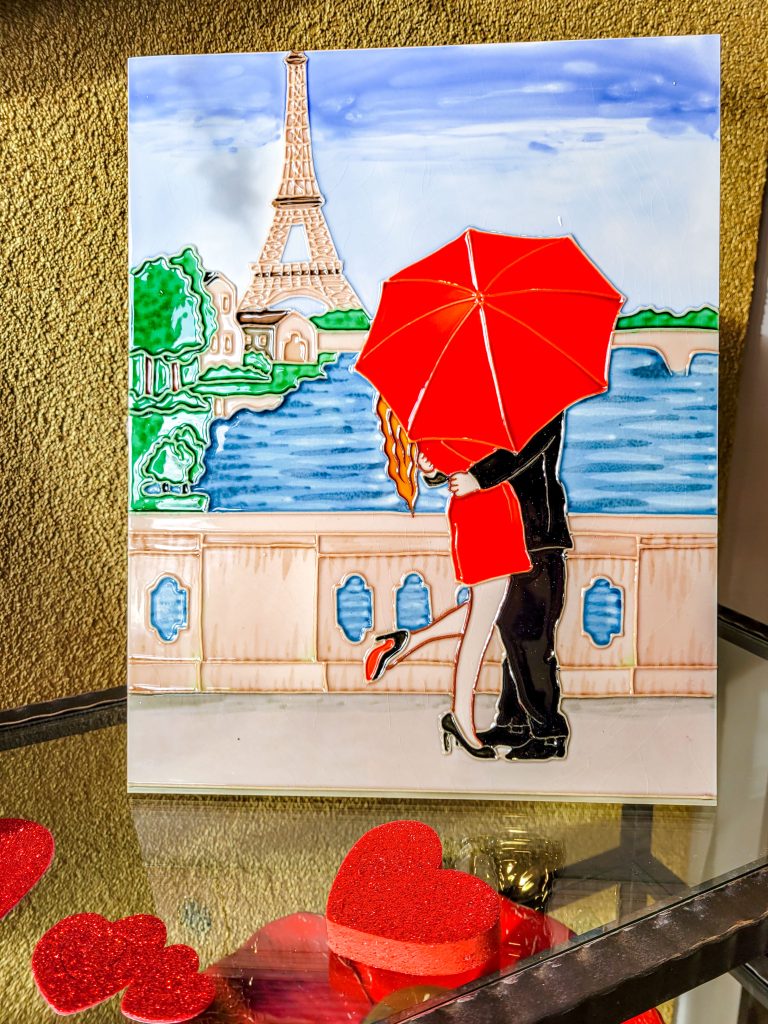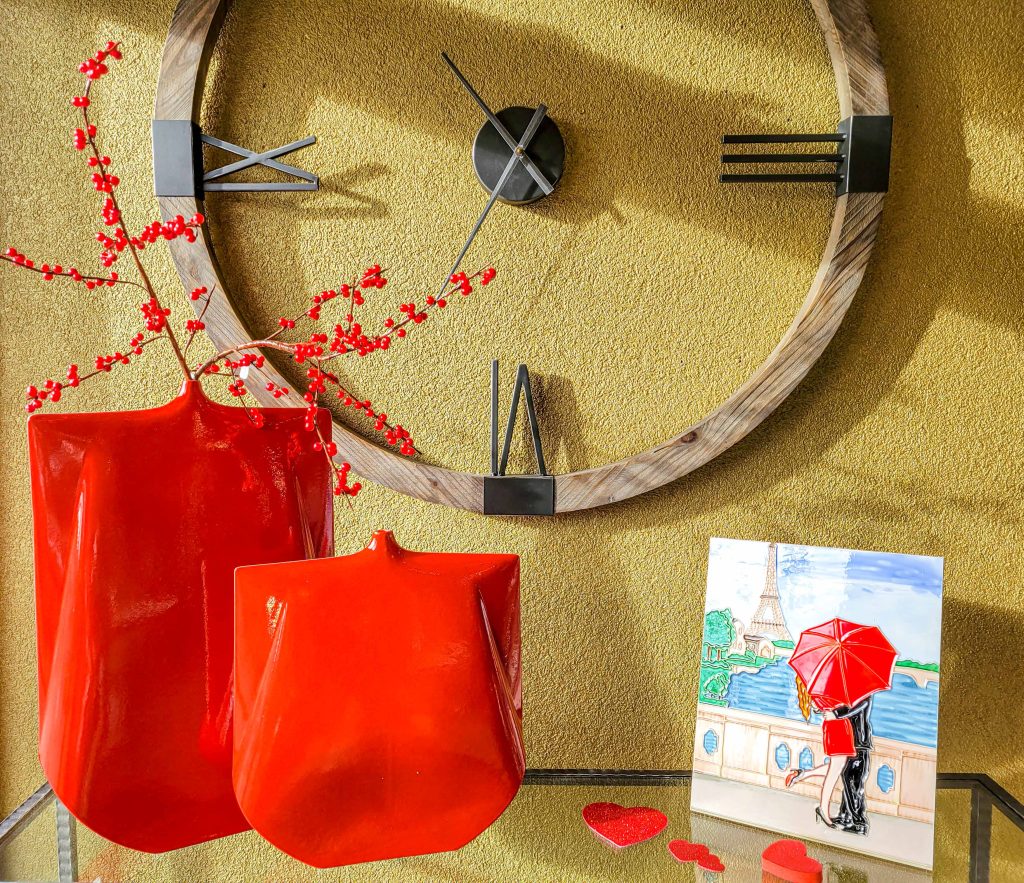 How romantic. A serving tray all dressed up just for the one you love. Whether its breakfast in bed or a spontaneous lunch or dinner that you want to deliver to someone special that is often too busy to stop and have a toast with you a beautiful serving tray is a great place to start and we could even wrap up these full packages for you as a gift.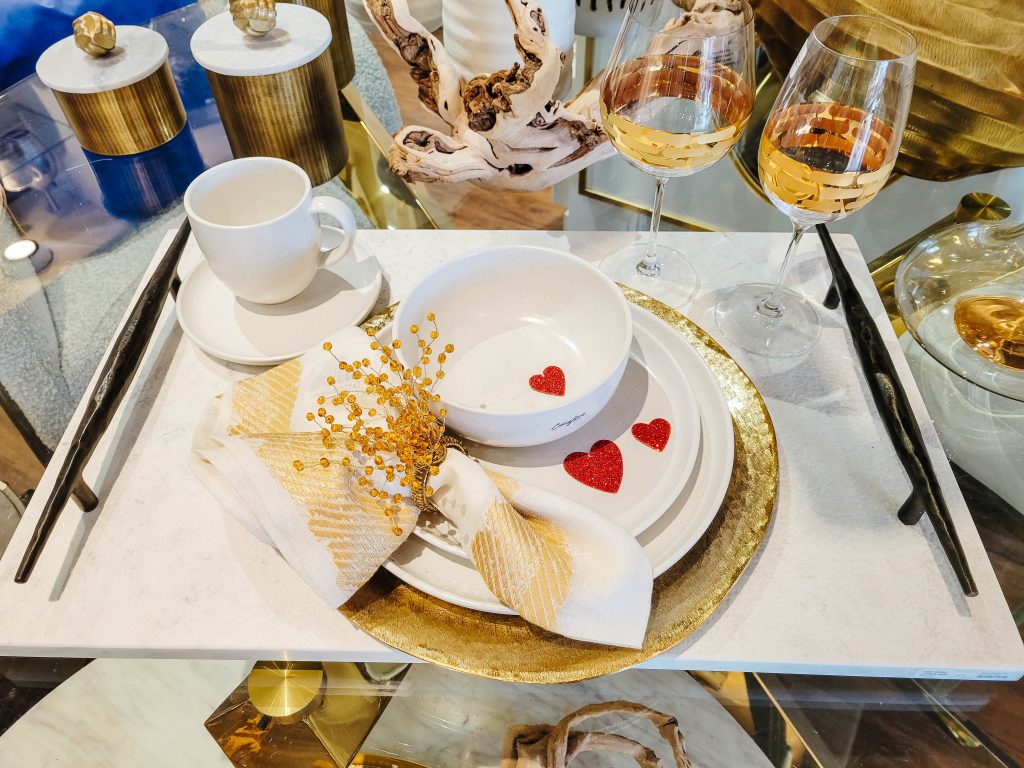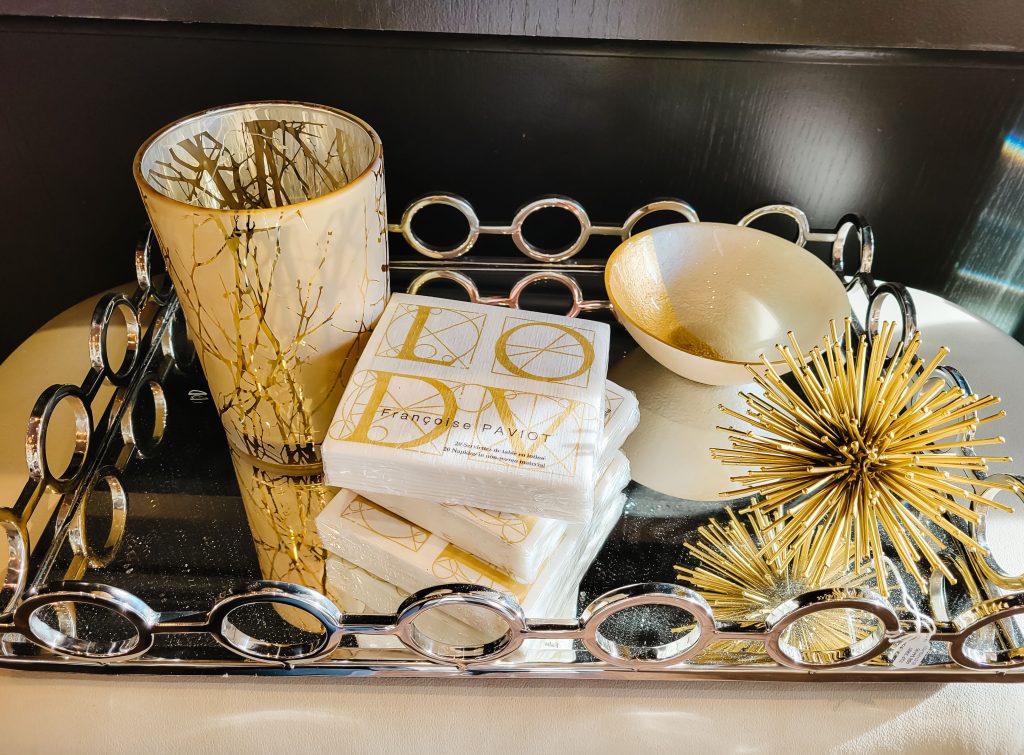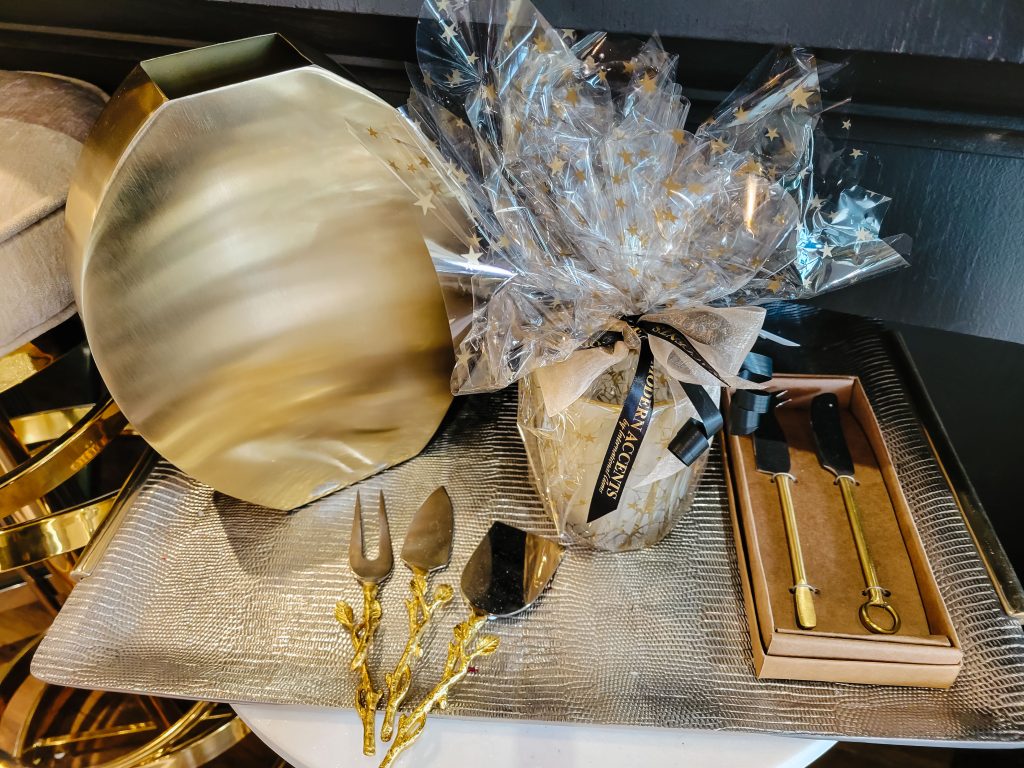 We aren't done with the hearts just yet. There is more love to give from Modern Accents like this cute mug and plate set. A latte and chocolates anyone? Even the handle is shaped like a heart and yes that is a heart-shaped spoon.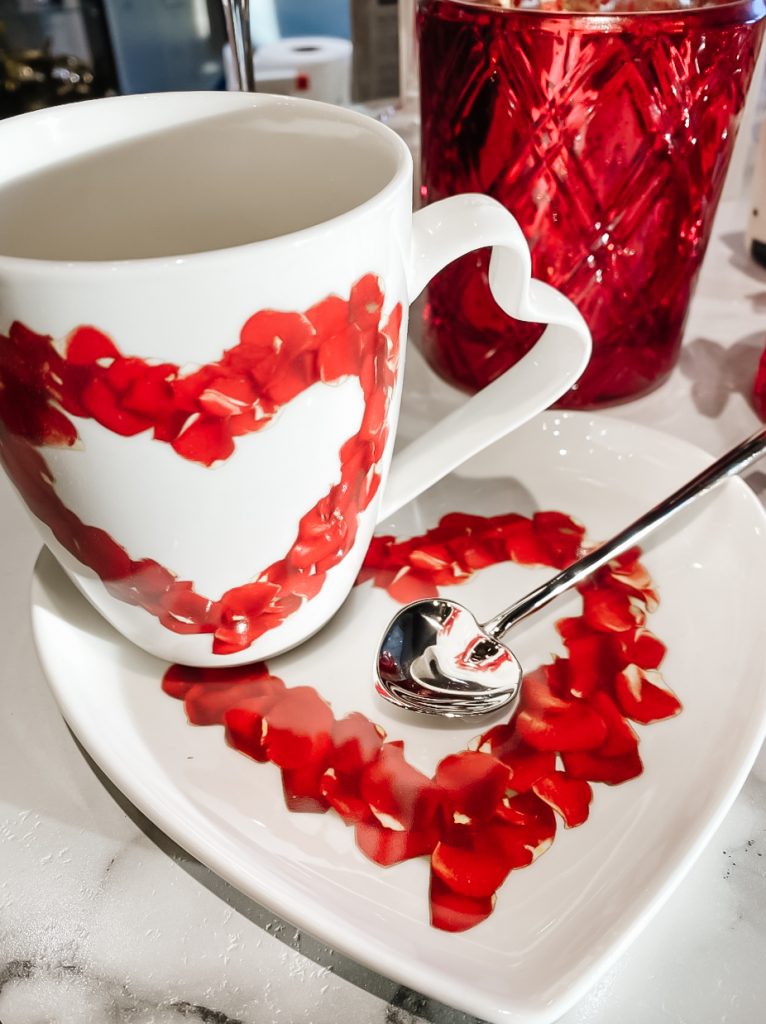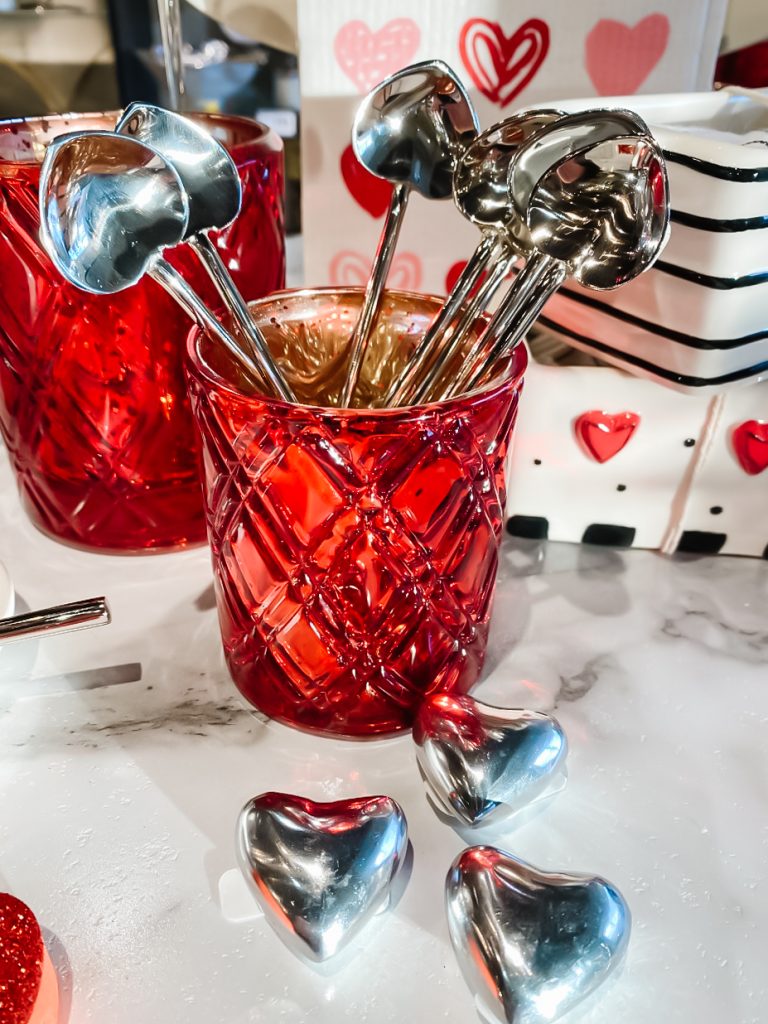 After you have enjoyed your sweet treat you can even clean things up with a heart patterned Swedish dish cloth or save one to throw in your Valentine's themed gift basket.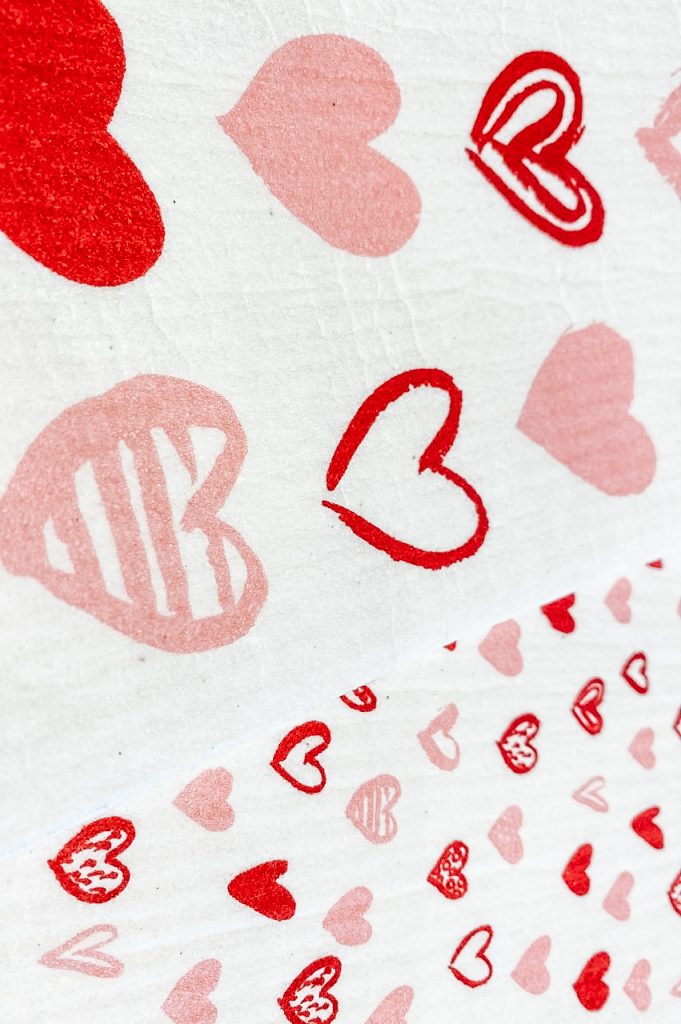 I think you will agree that those first sips of your morning coffee will taste so much better served in a glass mug with a gold handle and gold heart-shaped spoon. A little love is a good way to start everyday, not just Valentine's Day!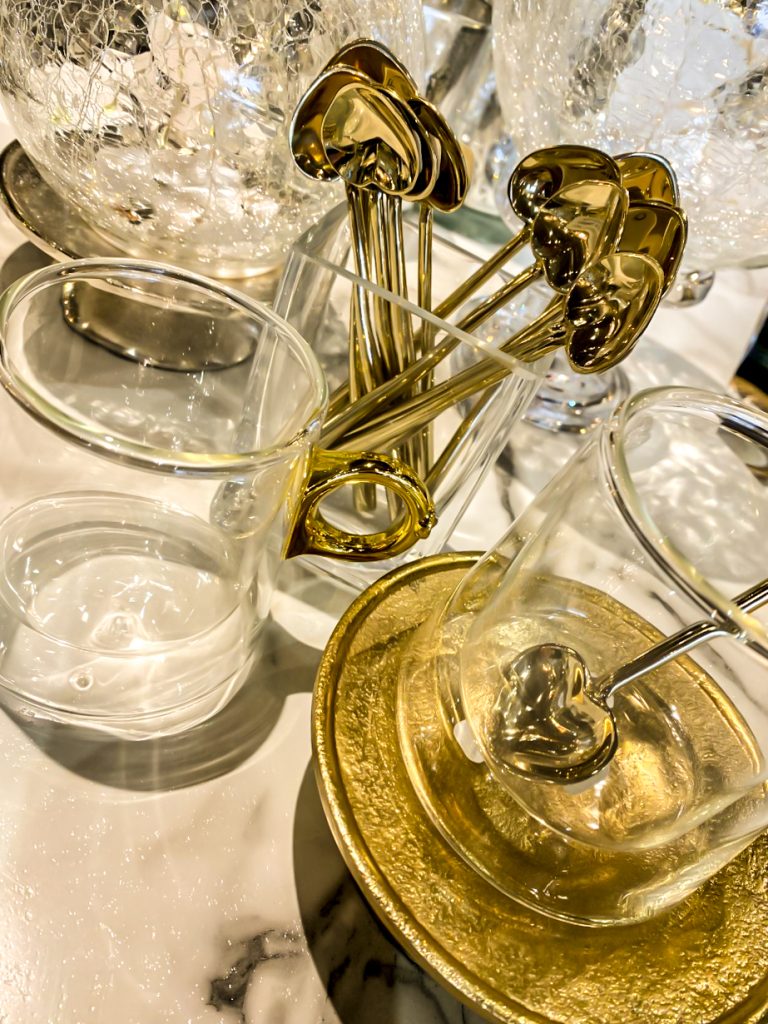 Sometimes it's the finishing touches that make all the difference. We love these simple tin hearts. They could be used to subtly decorate for Valentine's Day. It looks great hanging on this vase or add them to any gift you plan on giving on this special day. A bottle of wine, a gift basket, a gift wrapped box of chocolates or some beautiful candleholders. We also love them as a final touch on a Valentine's Day tablesetting.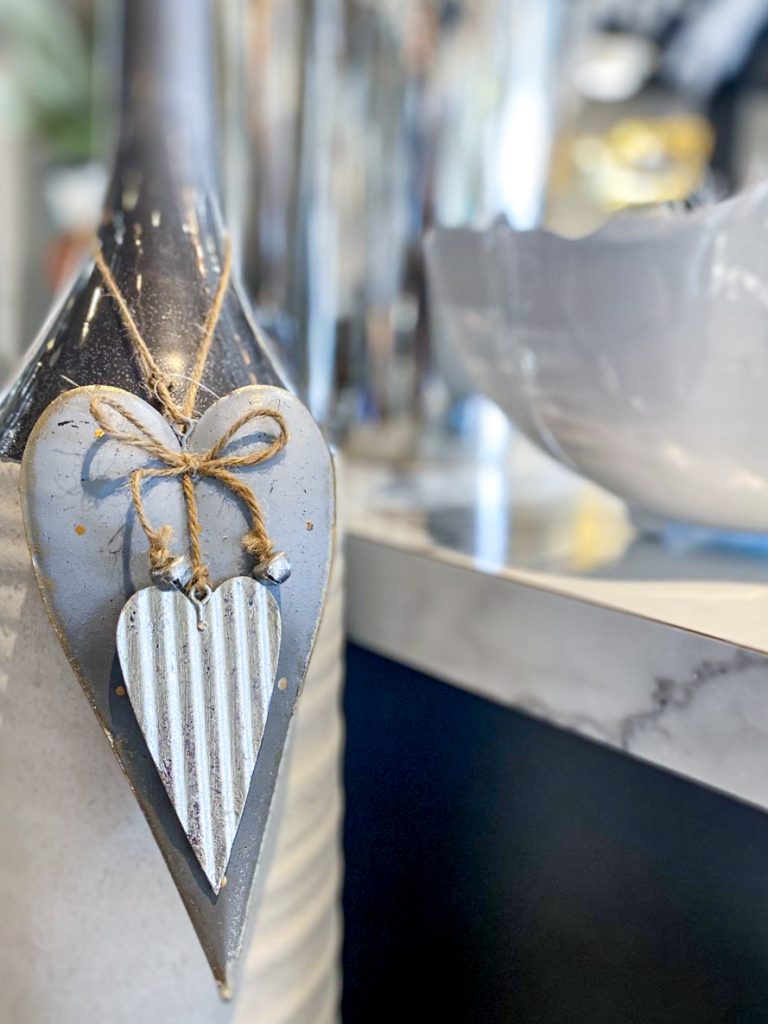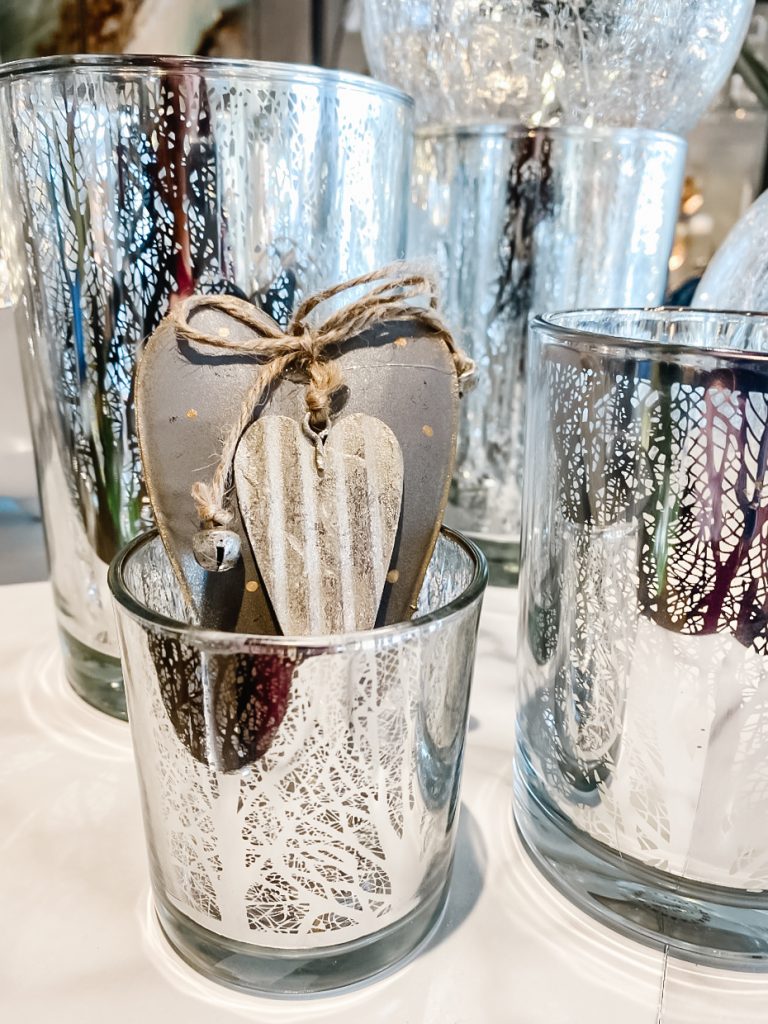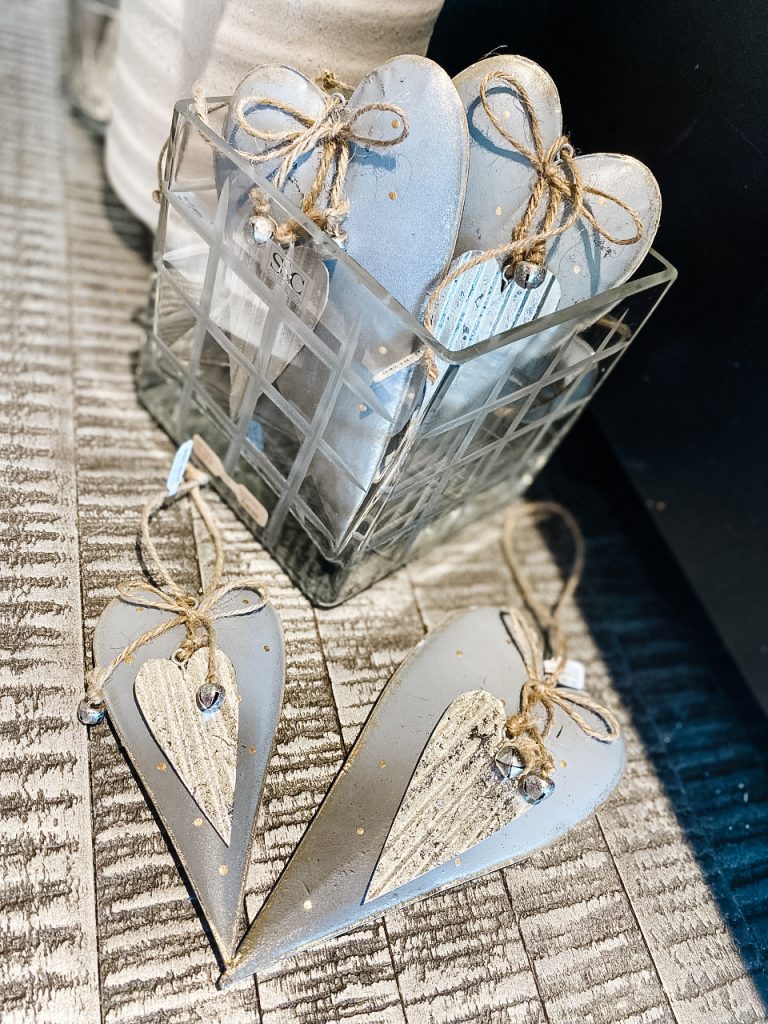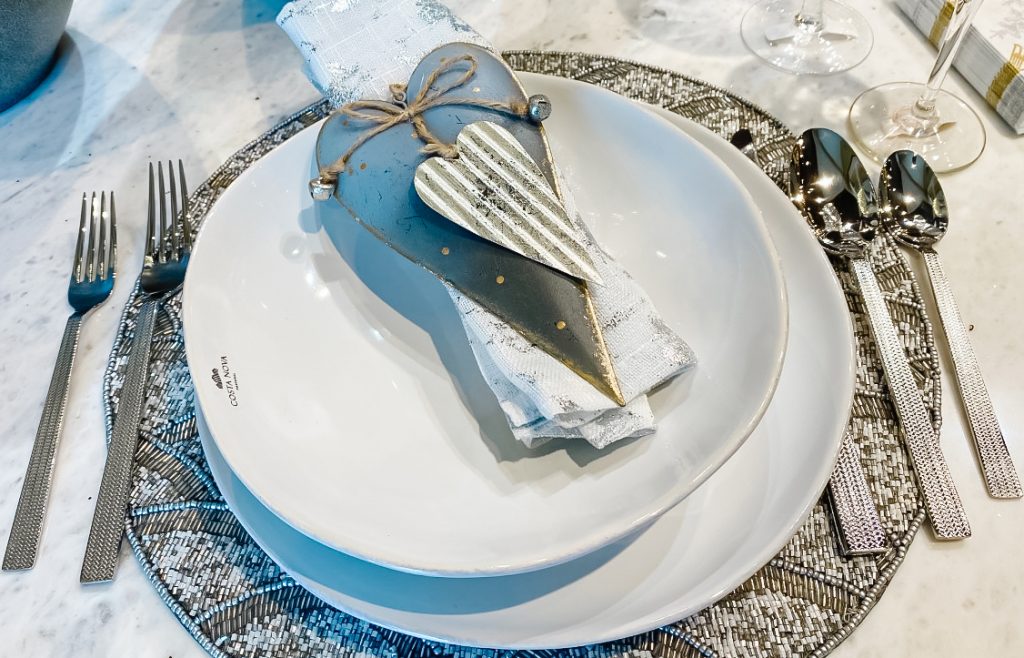 We hope this latest blog post will inspire you to share some love this Valentine's Day and you will now be armed with some great ideas for adding some hearts to your home and for gifting some too. We pass on our own love to all our clients and all of you who follow along on our blog. Happy Valentine's Day!