Bring on Spring!
Are you ready for spring? We may have to wait just a little bit longer before spring blossoms outside, but we are sure ready to manifest some spring indoors. Change, whether it be the addition of some new furniture pieces or artwork, creating a new arrangement of modern accents on your coffee table, or simply switching out the florals in your vases, can go a long way in getting over those "waiting for spring blues." Here are a few ideas that will bring on spring to your interiors.
We've already had a few glimpses of the sunny spring sunshine, but live it everyday, when you introduce pops of happy yellows into your spaces, and on your table settings so all your guests can enjoy too. What better way to manifest those feel good vibes of the warmer seasons to come. The yellow candles and florals are particularly vibrant against these tones of grey, silver and pewter.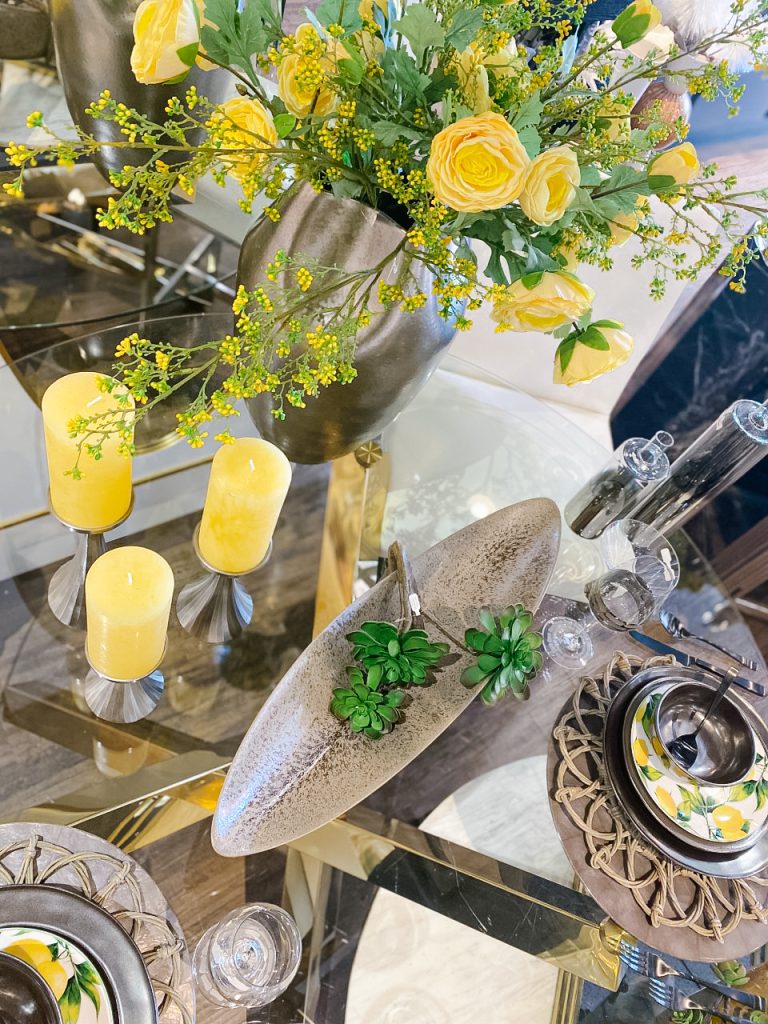 Celebrate the coming of a new season with a few additions to your repertoire for table styling. These lemon accent plates are so fun and a welcome pop of colour. Introducing layers of earthly tones and interesting textures is another way to welcome spring and bring the outdoors in.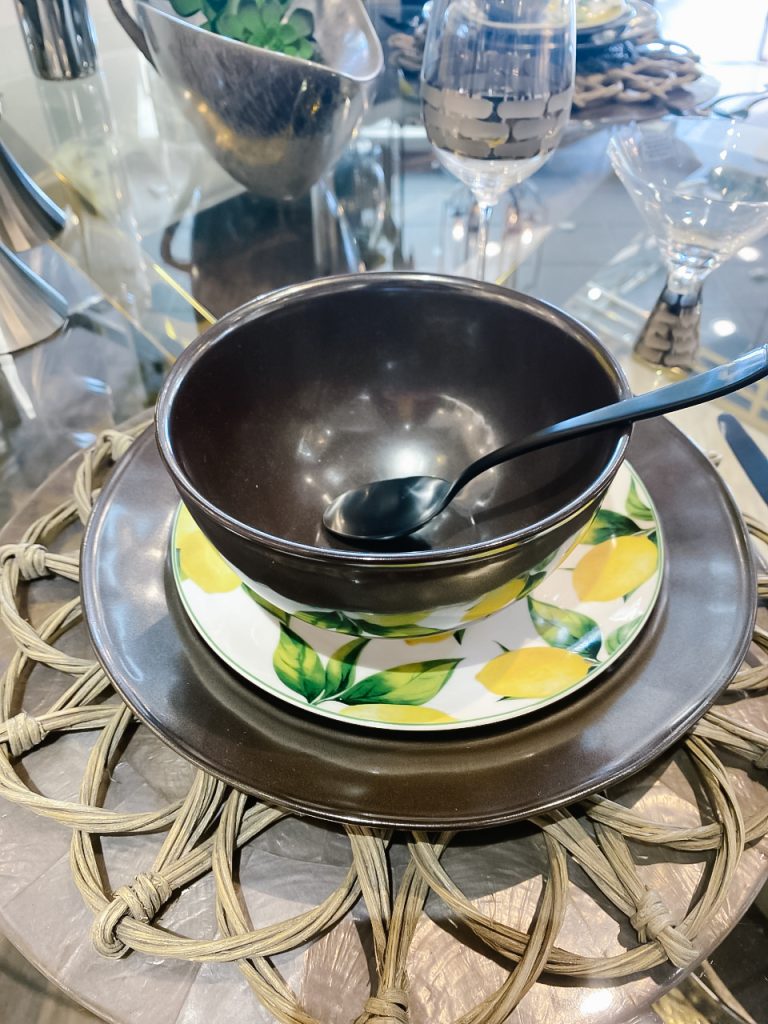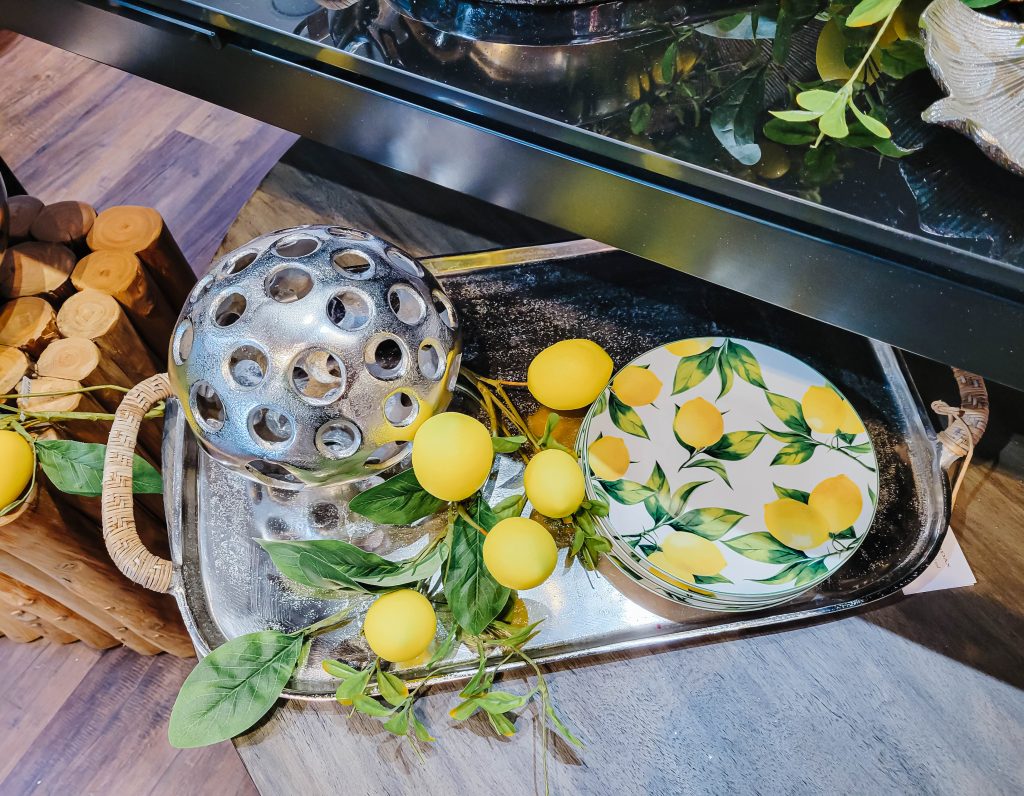 Natural fibres like ratan and materials like wood and even textured metals are a must this spring.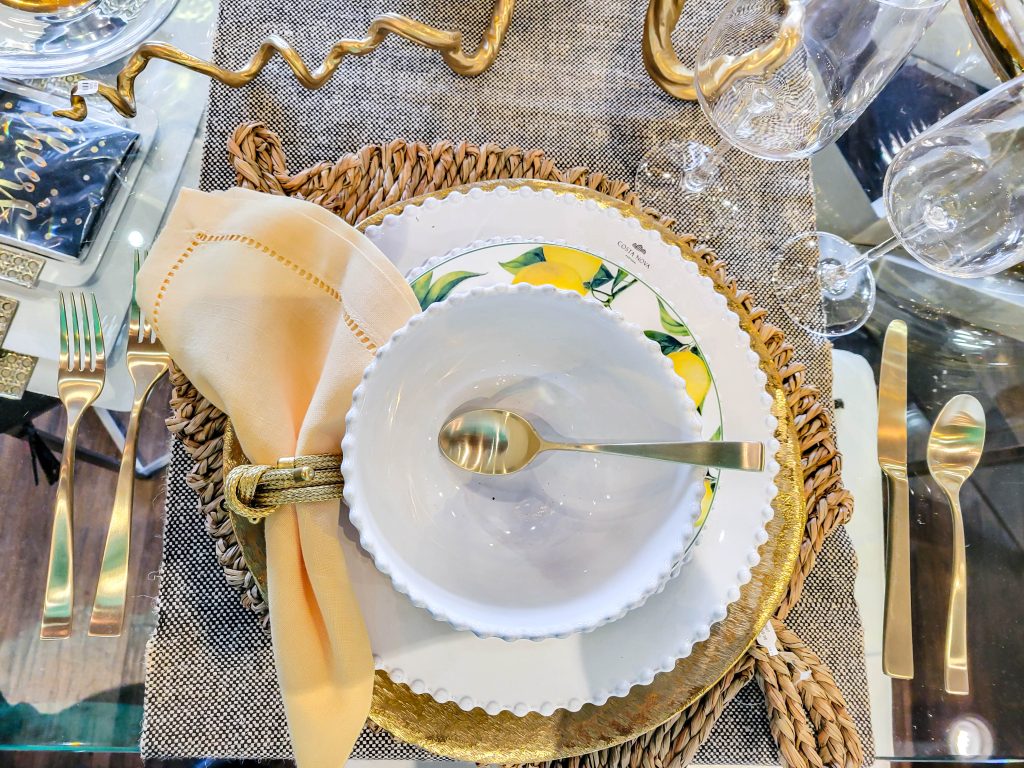 Just add blossoms and you have all the ingredients for spring.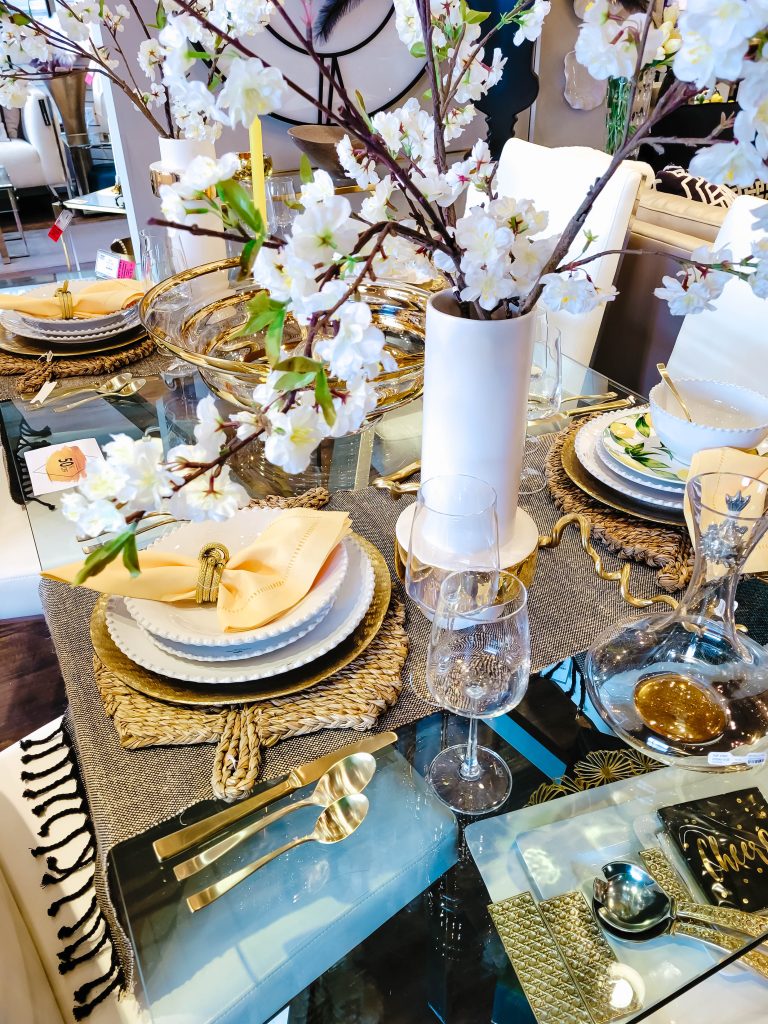 Yes, we do have all these gorgeous florals available to purchase in store along with so many different options for vases depending on your style. One of the easiest ways to refresh your space for spring is to add in new vases and florals…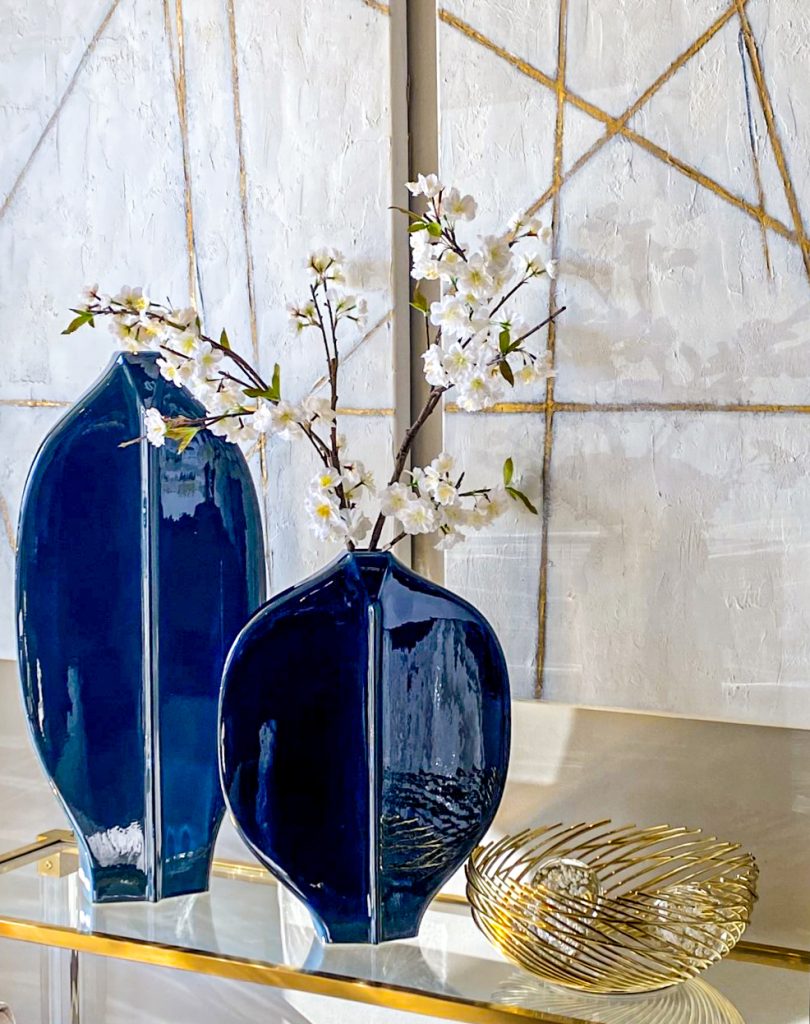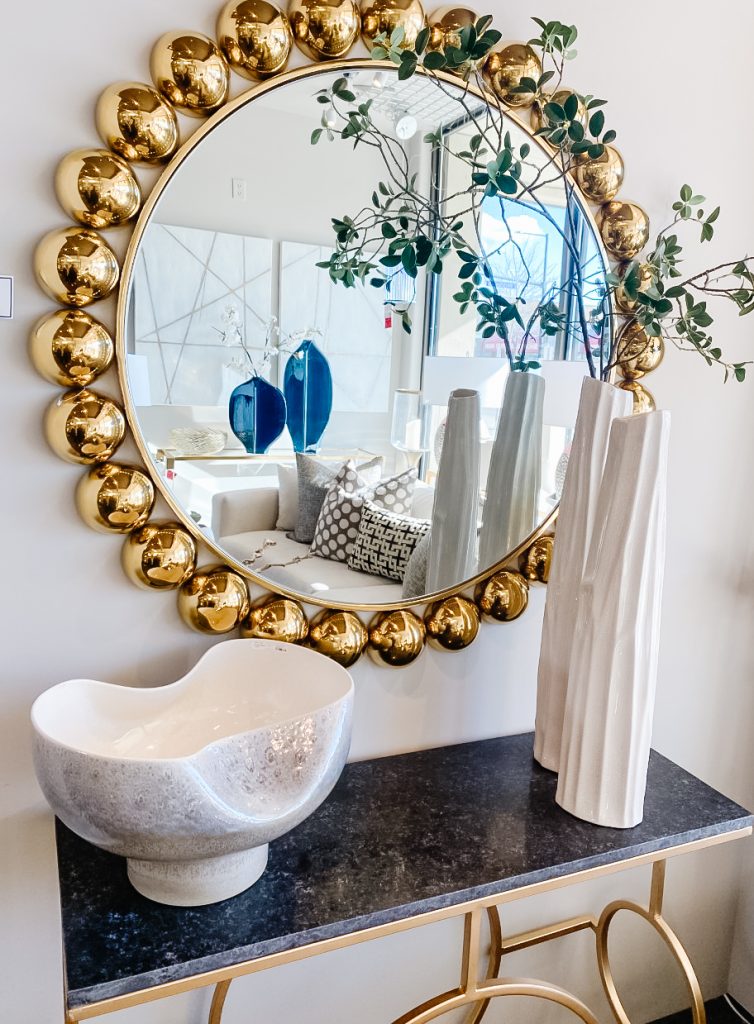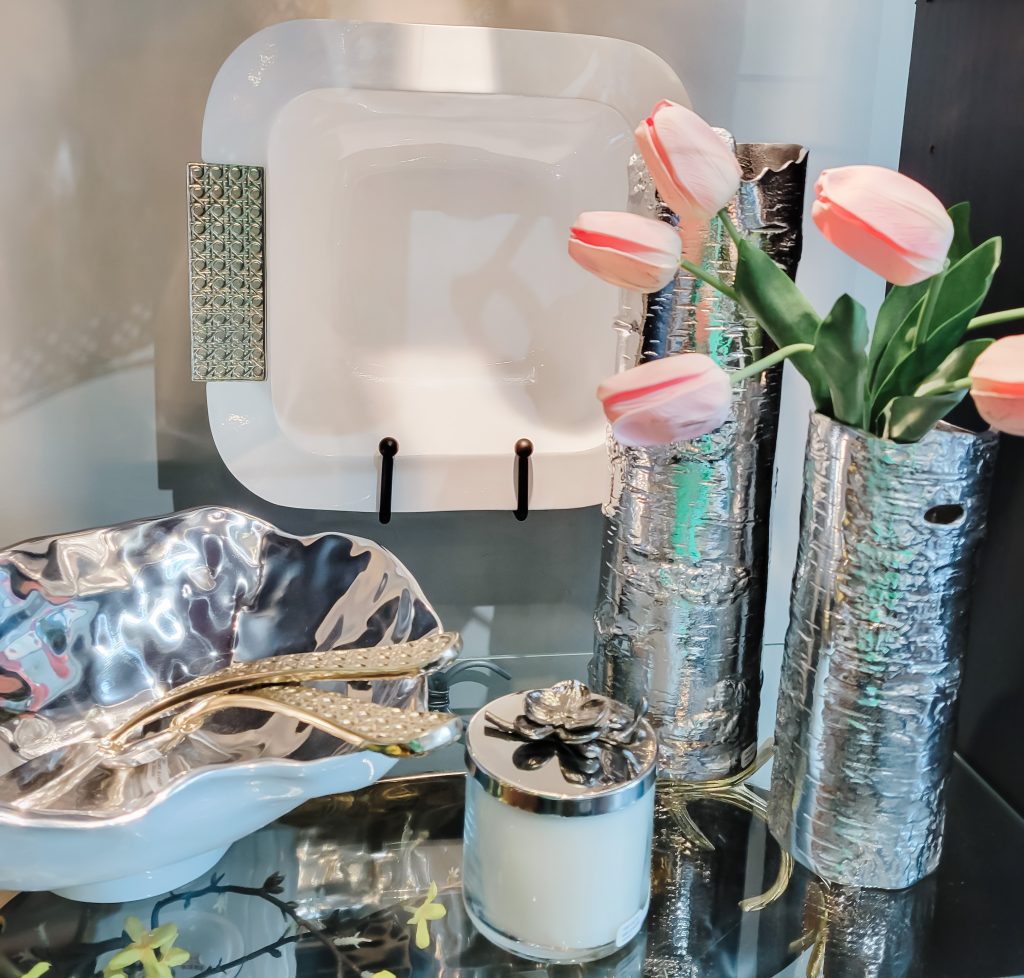 …Oh and bunnies of course.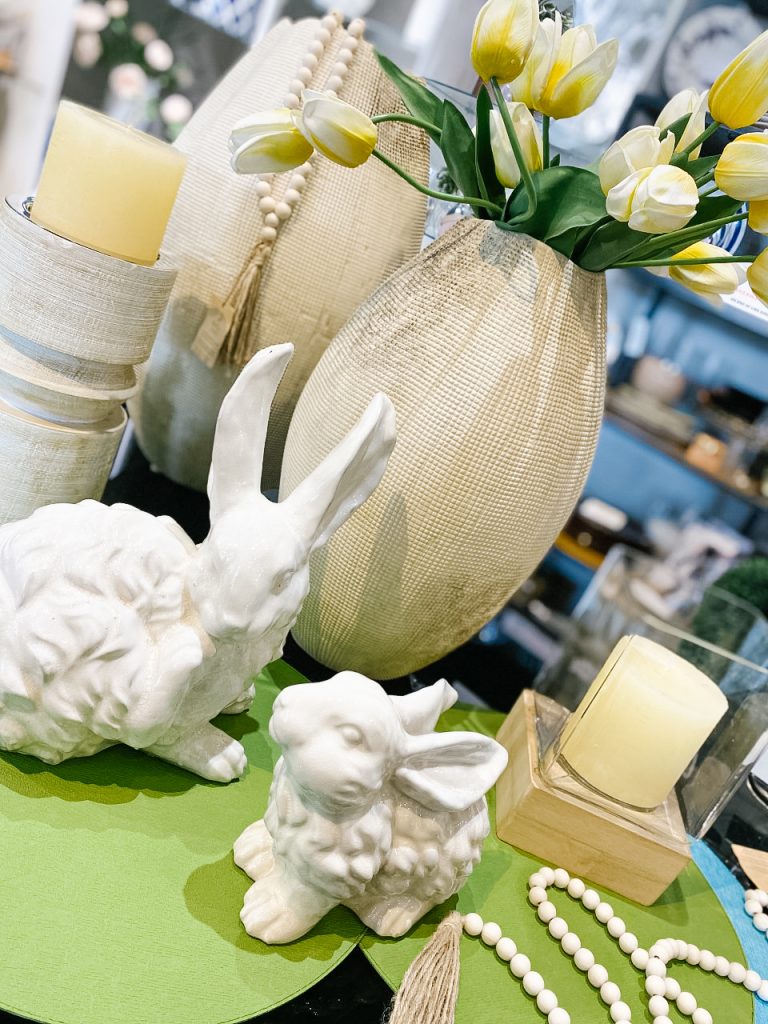 We do it all the time, but how often do you create a new look for your coffee table? The coming of a new season is a great excuse to pull together an interesting grouping of accents to awaken your space. Don't be afraid to be creative and often opposites attract. See how effective this grouping is. A mixture of shiny metals, stone, sandblasted grapevine and green monstera leaves gives us elegant botanical vibes. How refreshing after a long winter!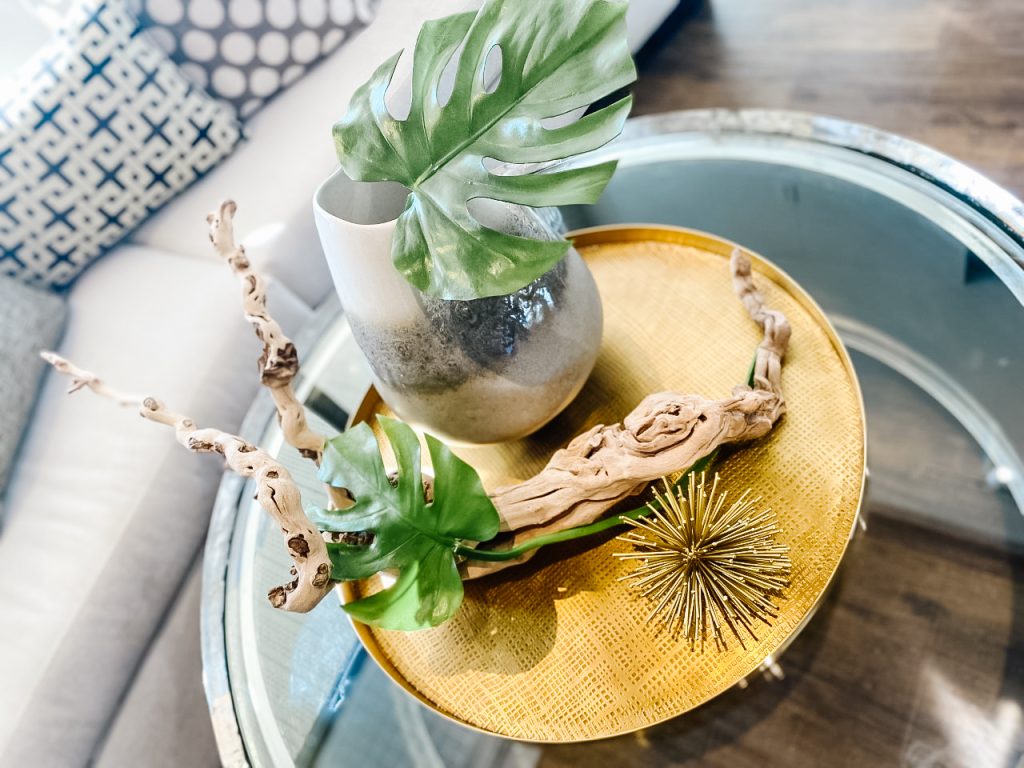 It's also time to get onboard the succulent train. Just a few added to a favourite vase or decorative bowl is another way to bring on spring.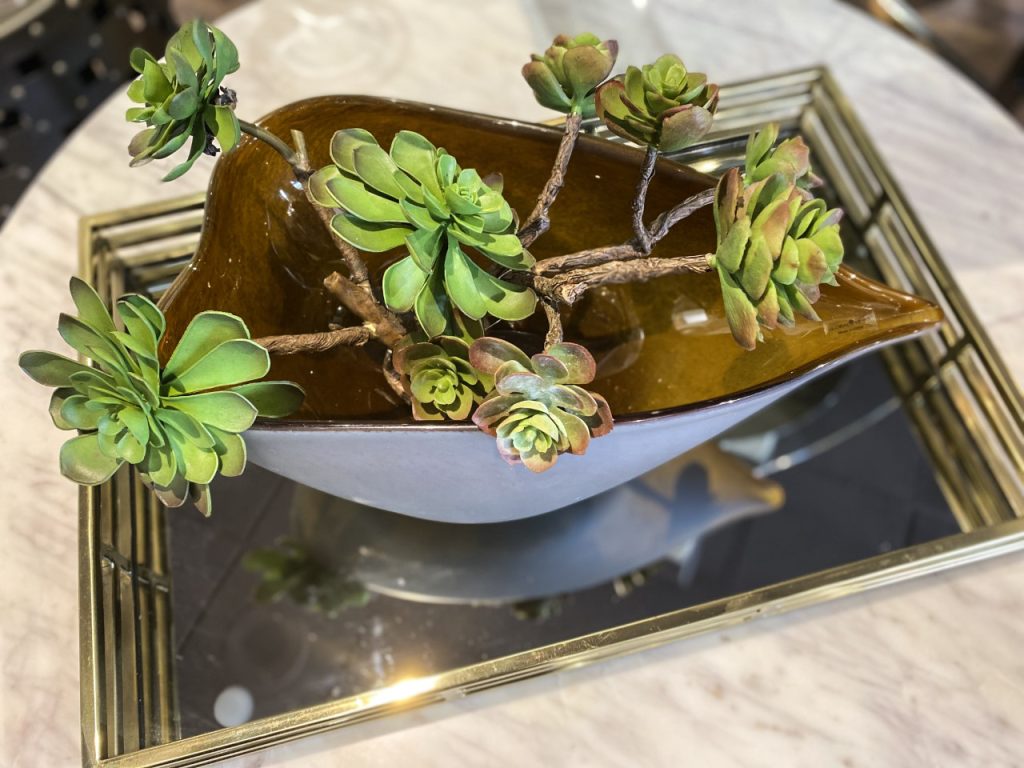 Notice in all these coffee table displays we have utilized a beautiful serving tray as a base. We love these, as they can be utilized year round and used to create a different look every time you are ready for a decor change. They will also do double duty when you are set to entertain.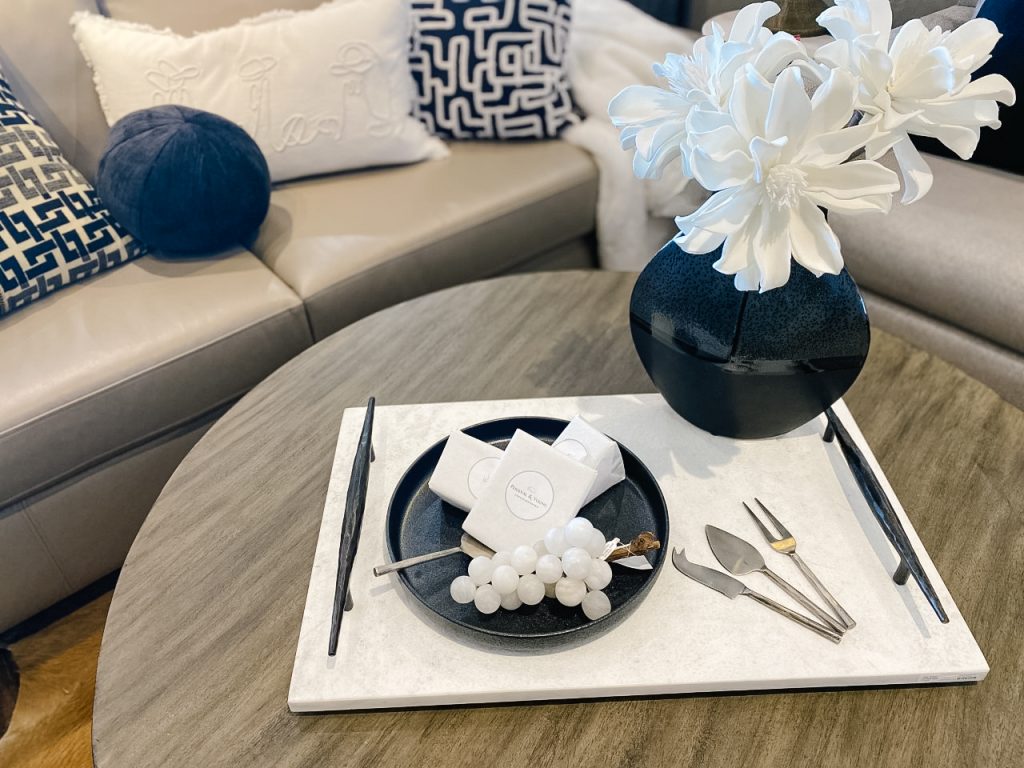 Your tabletops have transitioned for spring, but perhaps your walls are begging for a change as well? We encourage you to change-up your colour scheme or add some interesting texture to your walls? Here are just a few art pieces that we have in store right now that could transform your look.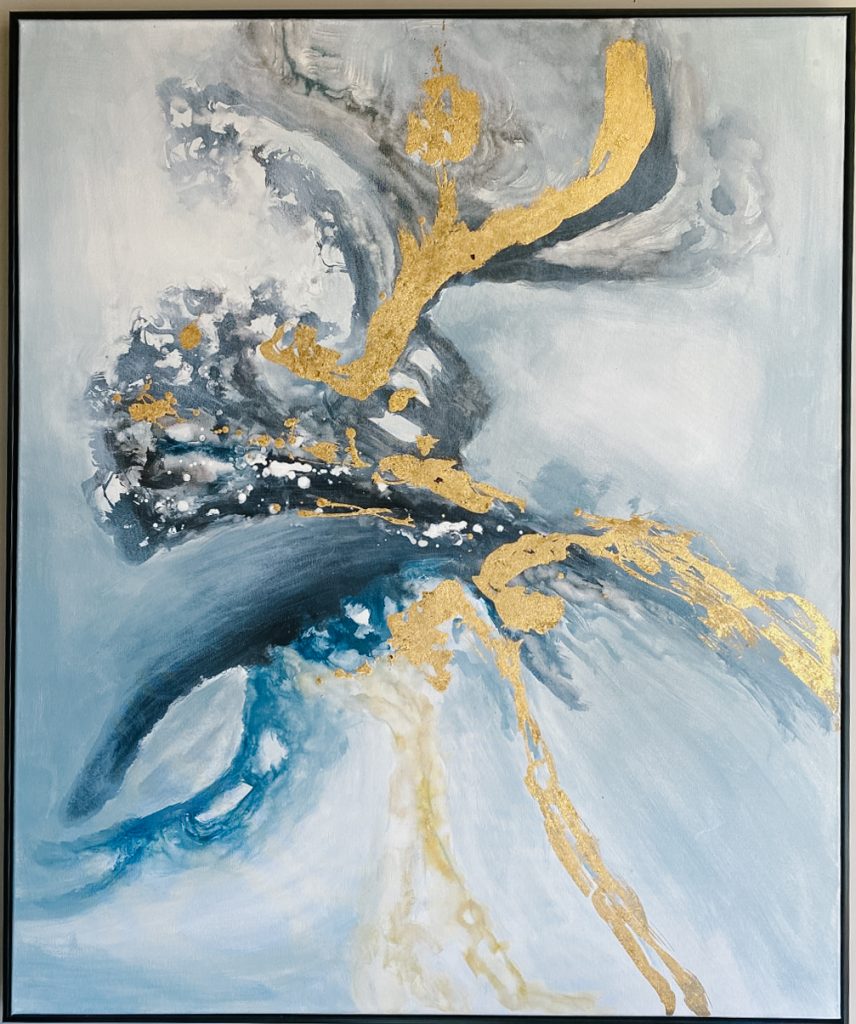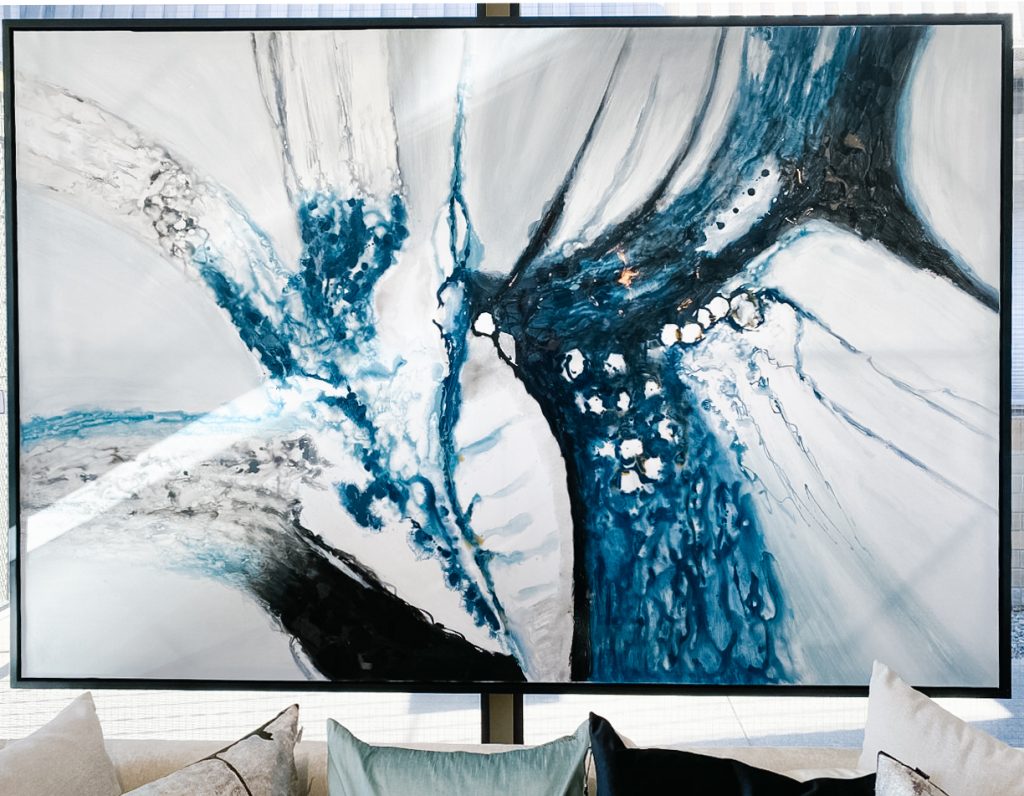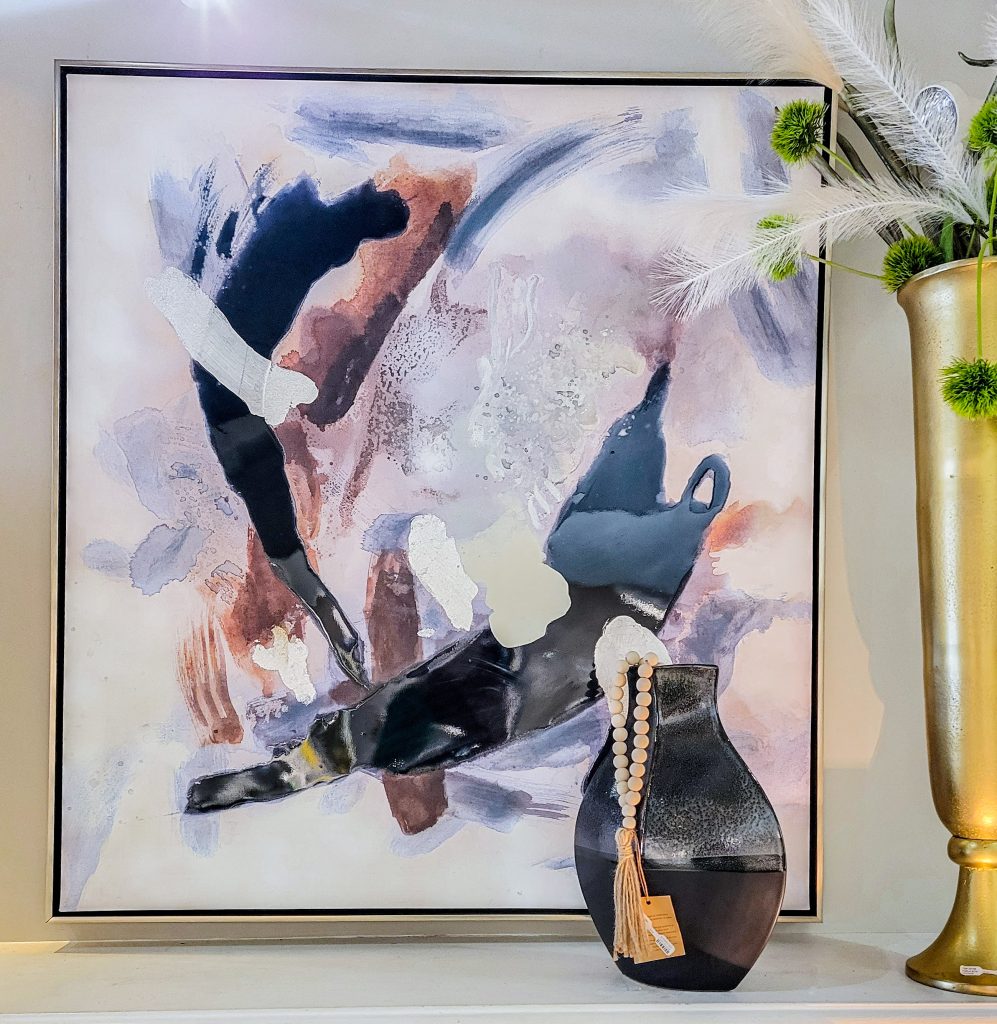 If you are ready for a bigger change this spring we have plenty of solutions for that too. Home furnishings from small accent tables, to bigger coffee tables and dining tables, accent chairs, sofas and more can have you creating a whole new style this season. Pop into our store before the end of February and take advantage of our Floor Model and Lighting Clearance Sale. You will save 25% to 50% off furnishings and lighting.