2023 Design Trends
So what are the home decor design trends to expect in 2023? As usual the predictions are many and often build on the trends from the previous year or two. Regardless, our biggest takeaway from reading many of the forcasts, is that your interior design really should be personally driven. Meaning, you can by all means scroll through all those Pinterest perfect rooms for inspiration, but maybe opt for a space that is cozier and features layers of the personal things you love, including accents, textiles, art, and a mixture of old and new furnishings. Saying all that, it doesn't hurt to have some direction and some trends to follow for the upcoming year to refresh your look. Here are a few other takeaways.
Colours of the Year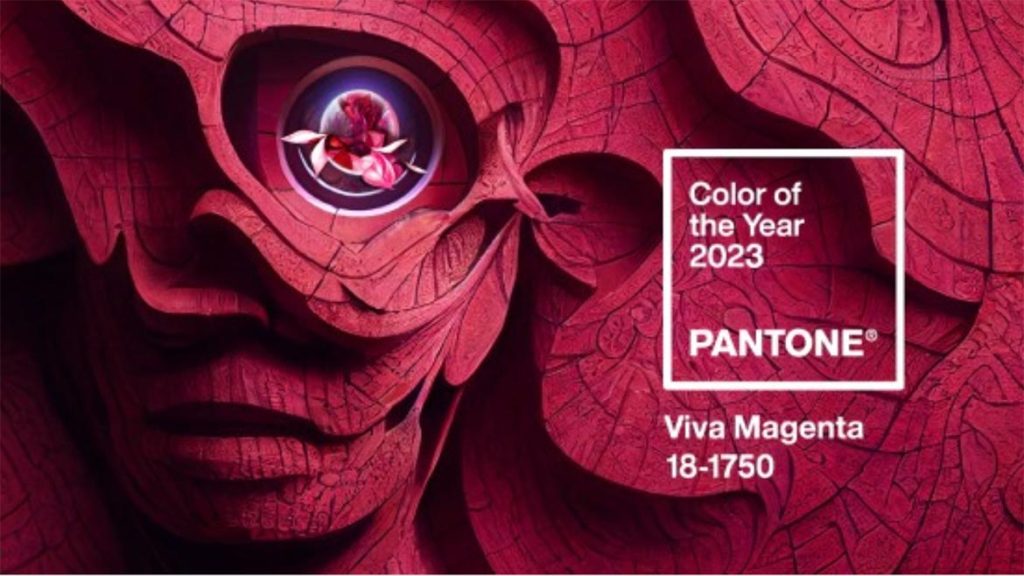 It's always fun to see what colour will be revealed as the colour of the year and this year Pantone reserved the spot for a bold and vivacious colour, Viva Magenta. At first glance you might wonder how you might incorporate this strong unconventional colour into your interior design? Pantone makes these suggestions: "Daring designers can harness the full power of the Color of the Year as a velvet couch or lacquered wall. Those who desire a more neutral home can use it as a pop of color. As a sculptural Murano glass lighting fixture or striking ikebana floral arrangement punctuating an all-neutral dining room, or a glowing abstract canvas or NFT projection in a white entry-way, Viva Magenta packs a lot of drama in a small dose."
If going this bold isn't your preference there are plenty of other colour trends to watch this year. Earthy tones from paprika orange to marigold yellow and every shade of brown are sure to be everywhere. Nearly every major paint brand, from Glidden to BEHR and Sherwin Williams are predicting earthy tones like calming stones, river blues and cool clays to be the biggest colour palettes of the year, with the majority naming cool mid-tone browns as their colour of the year.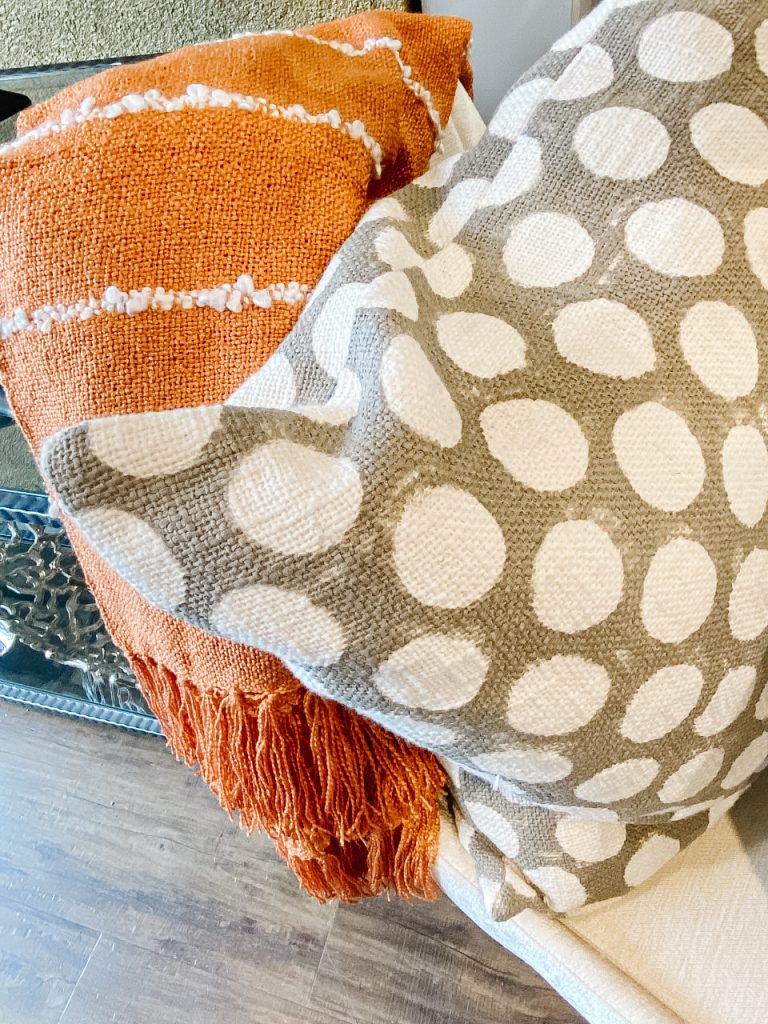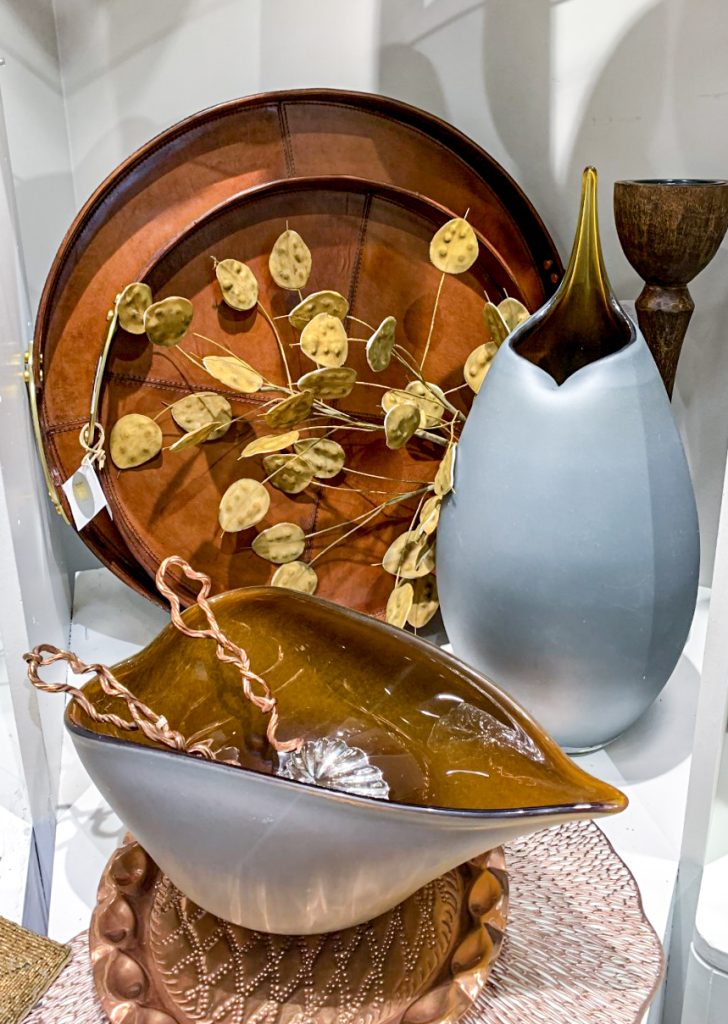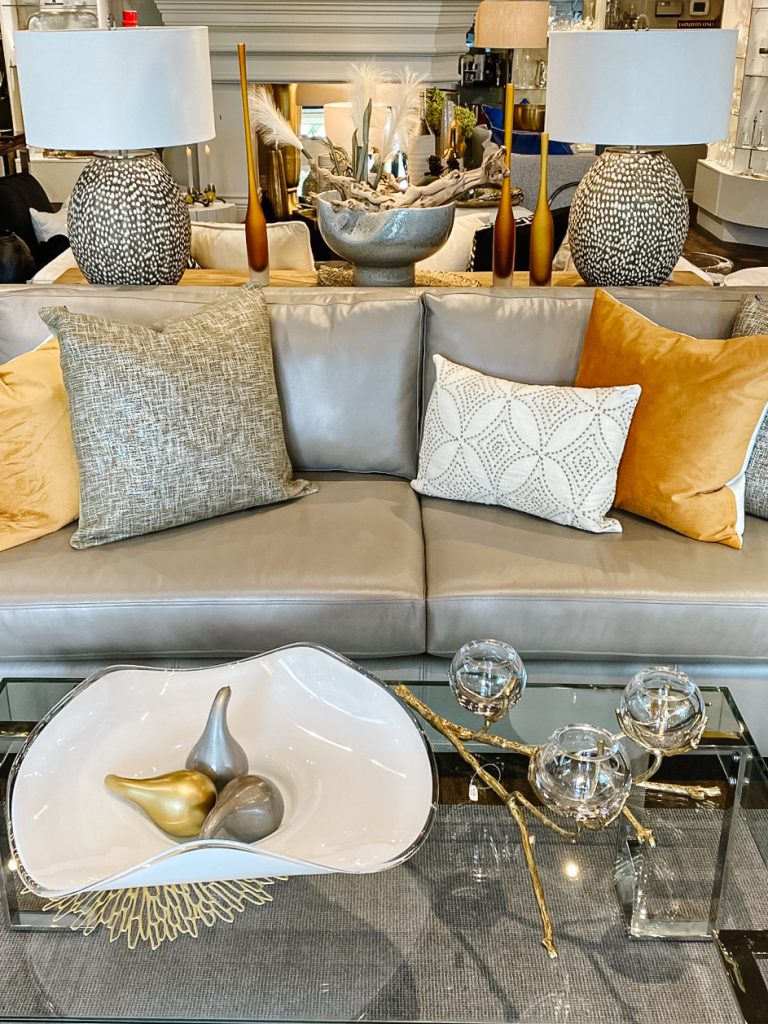 Blues will also continue to be popular as a carry over from last year and also as a celebration of the watery blues found in nature.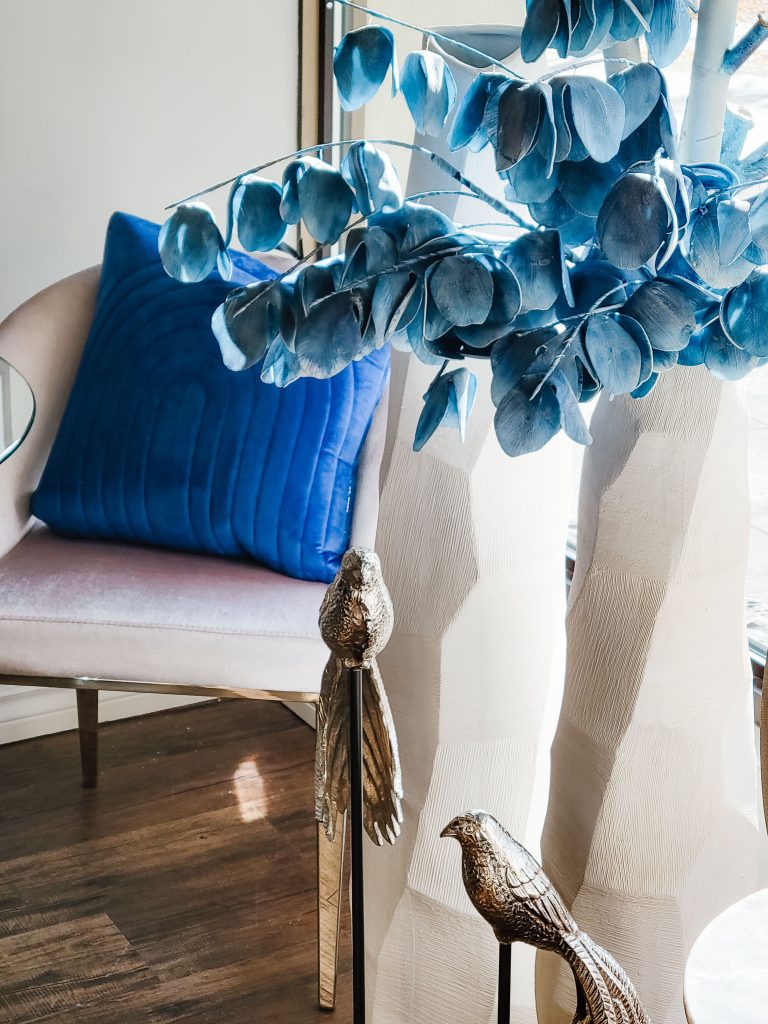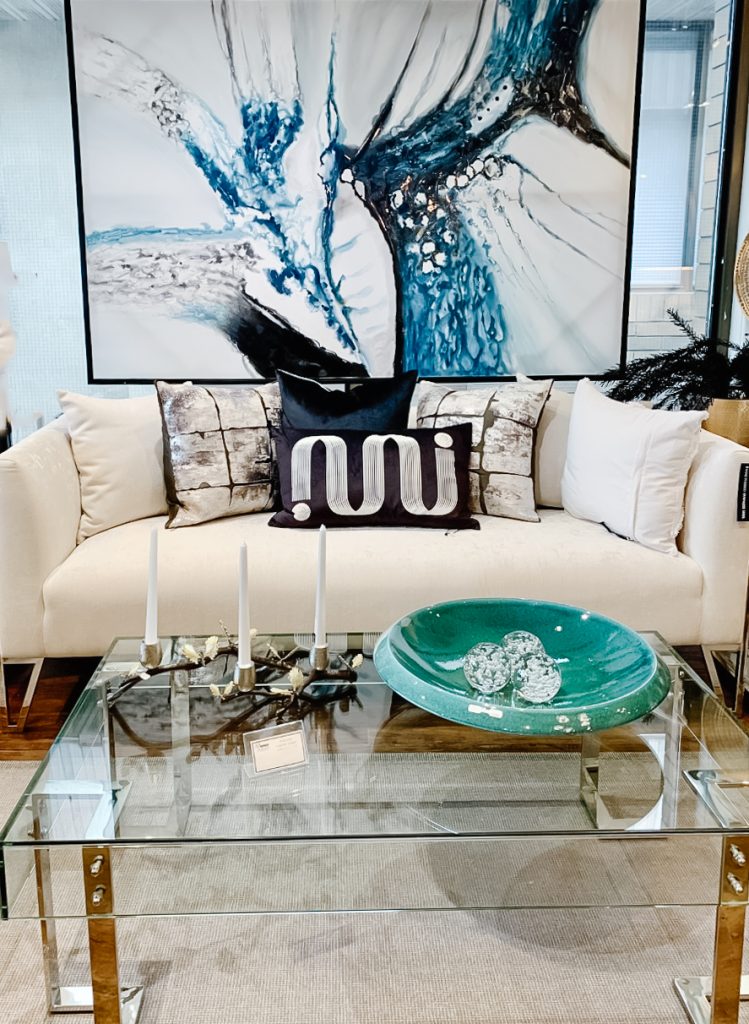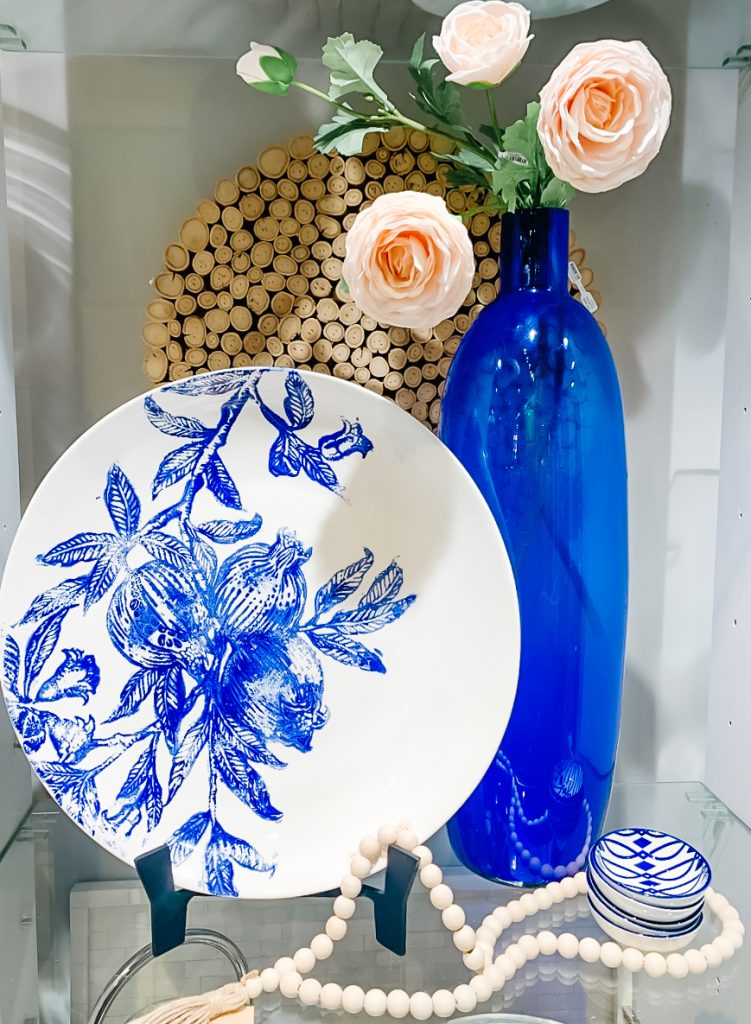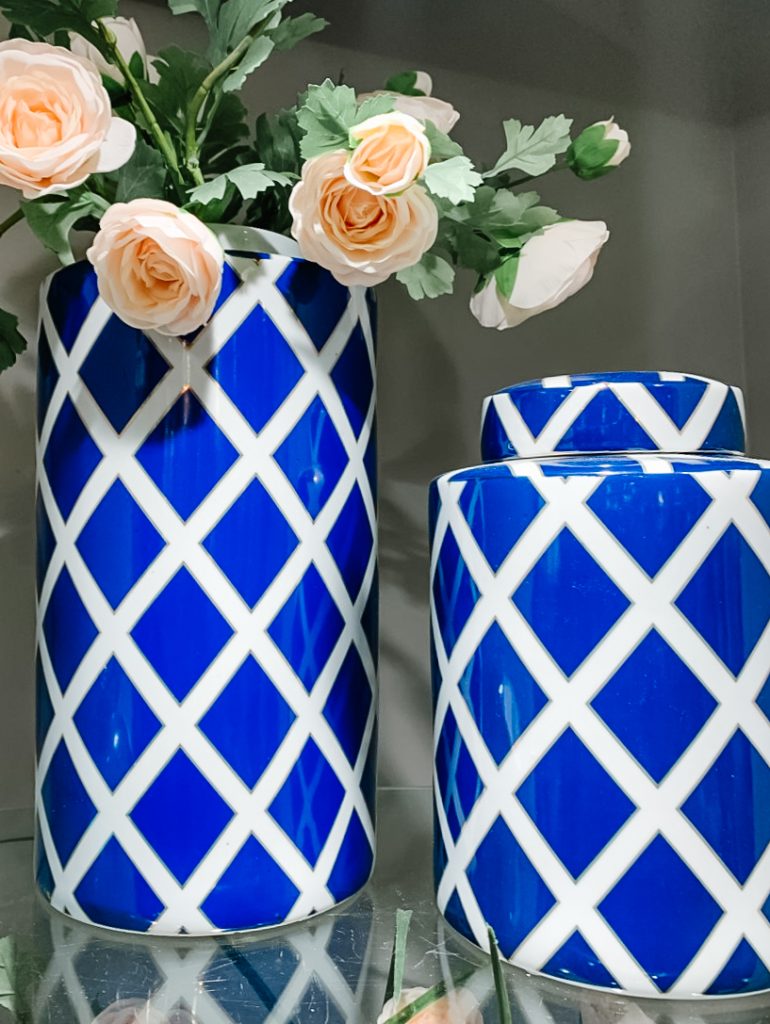 Natural Materials
There will continue to be an emphasis on sustainability and wellness in 2023 design and this comes along with incorporating natural materials such as woods, stone and plants into interior spaces. Embrace those warmer wood tones and you might even try accents in other natural materials like bamboo, wicker and cork. There is also a prediction that there will be change from matte wood finishes to more high-gloss wood that brings a polished look and feel to the home.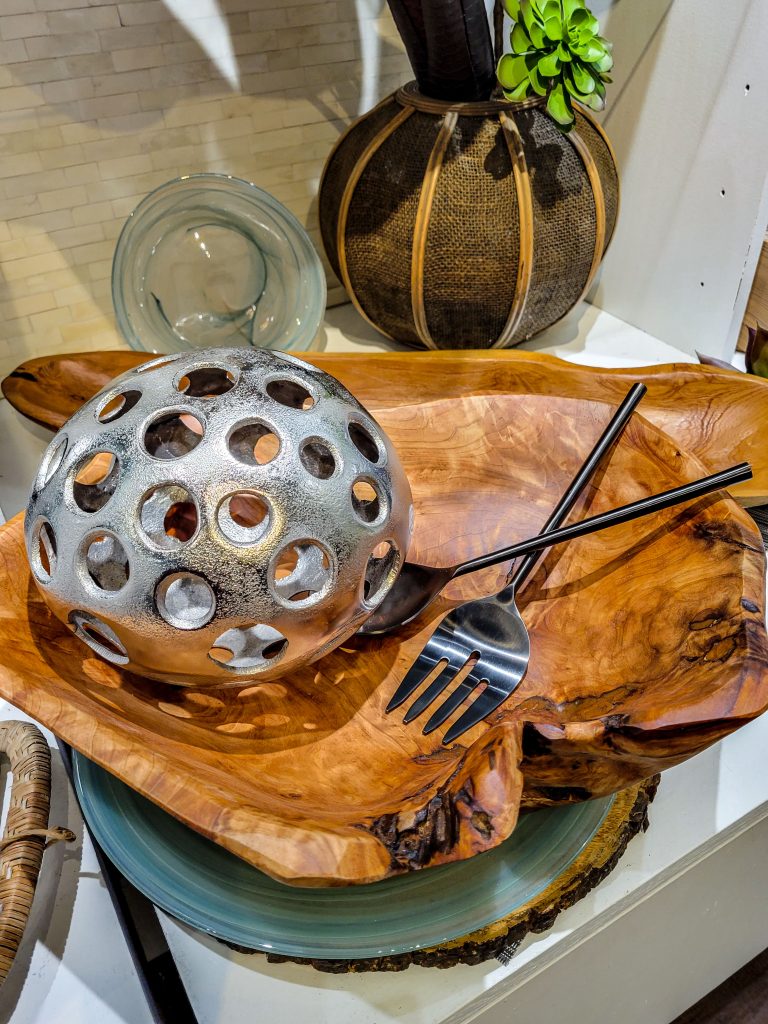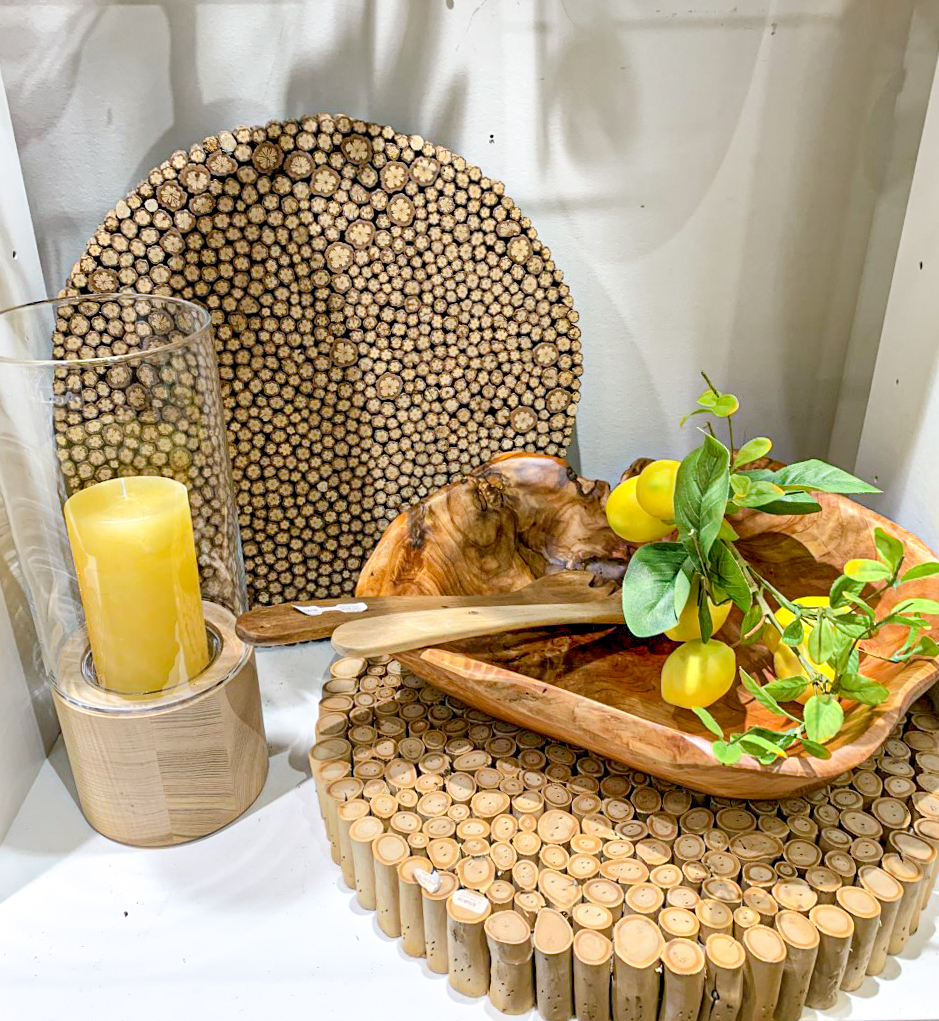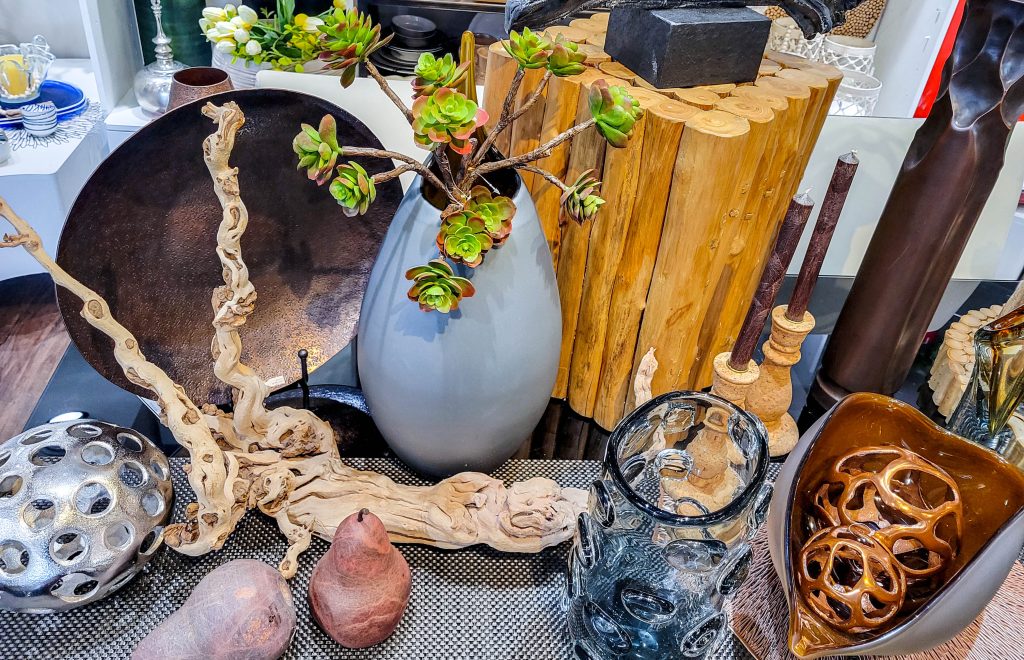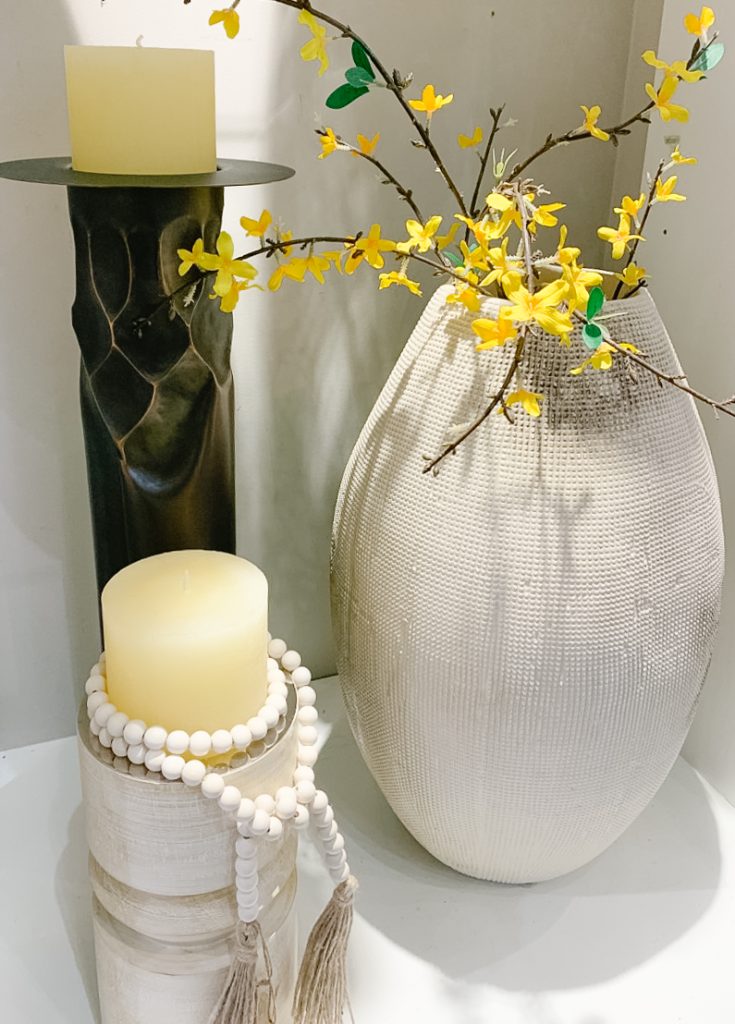 Stone and marble have already made a huge comeback in interior design and that will continue to be part of the 2023 design aesthetic. Adding small marble accent tables or stone accent pieces on your tabletops and walls are a way to do this.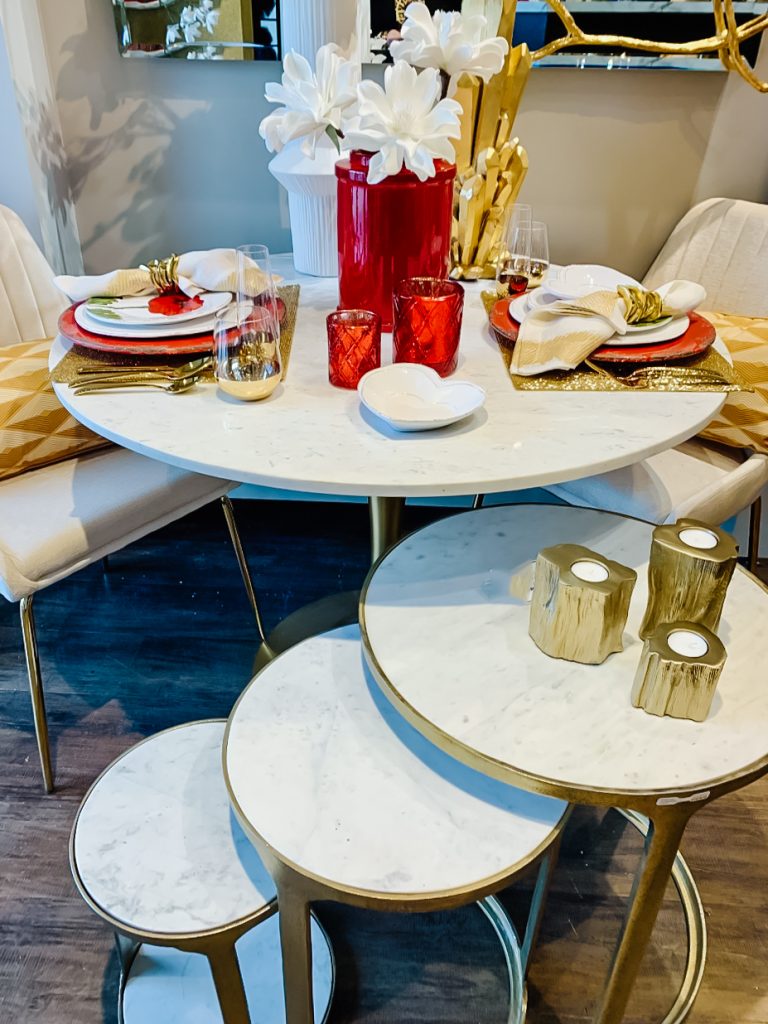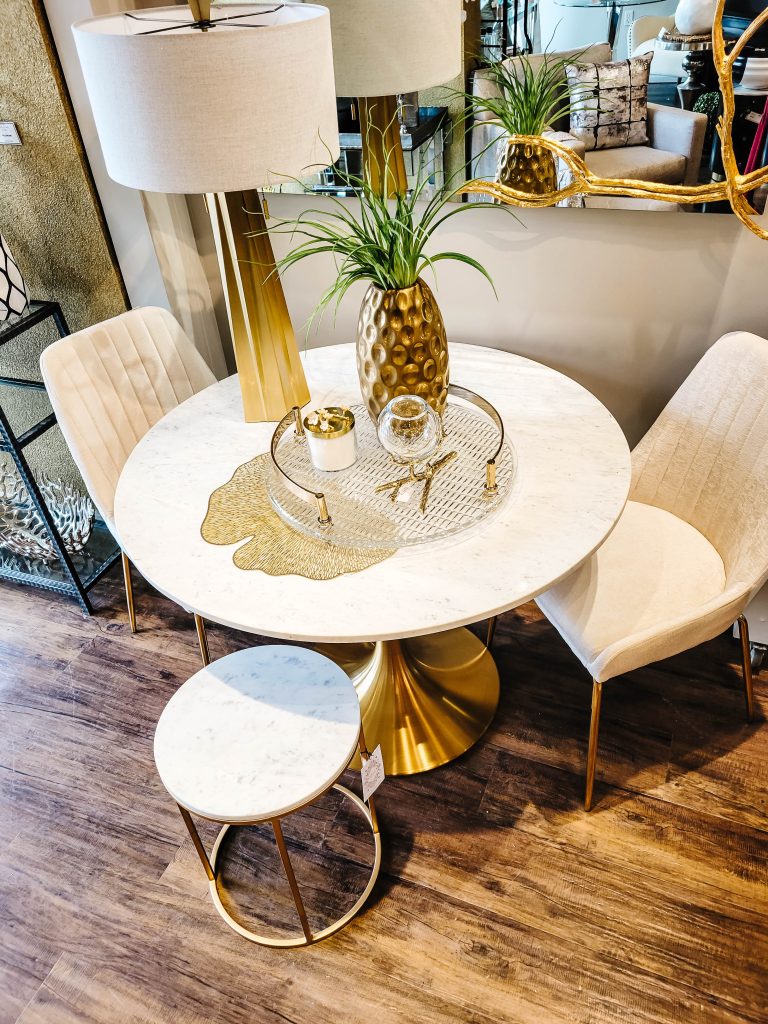 Lighting
Large scale pendants are still predicted to be "big" and we invite you to experiment with size, scale, and proportion when it comes to your lighting and these large lights will make an extraordinary statement. These ones below are set to arrive in store soon and we also love the nod to trending natural materials and organic shaping.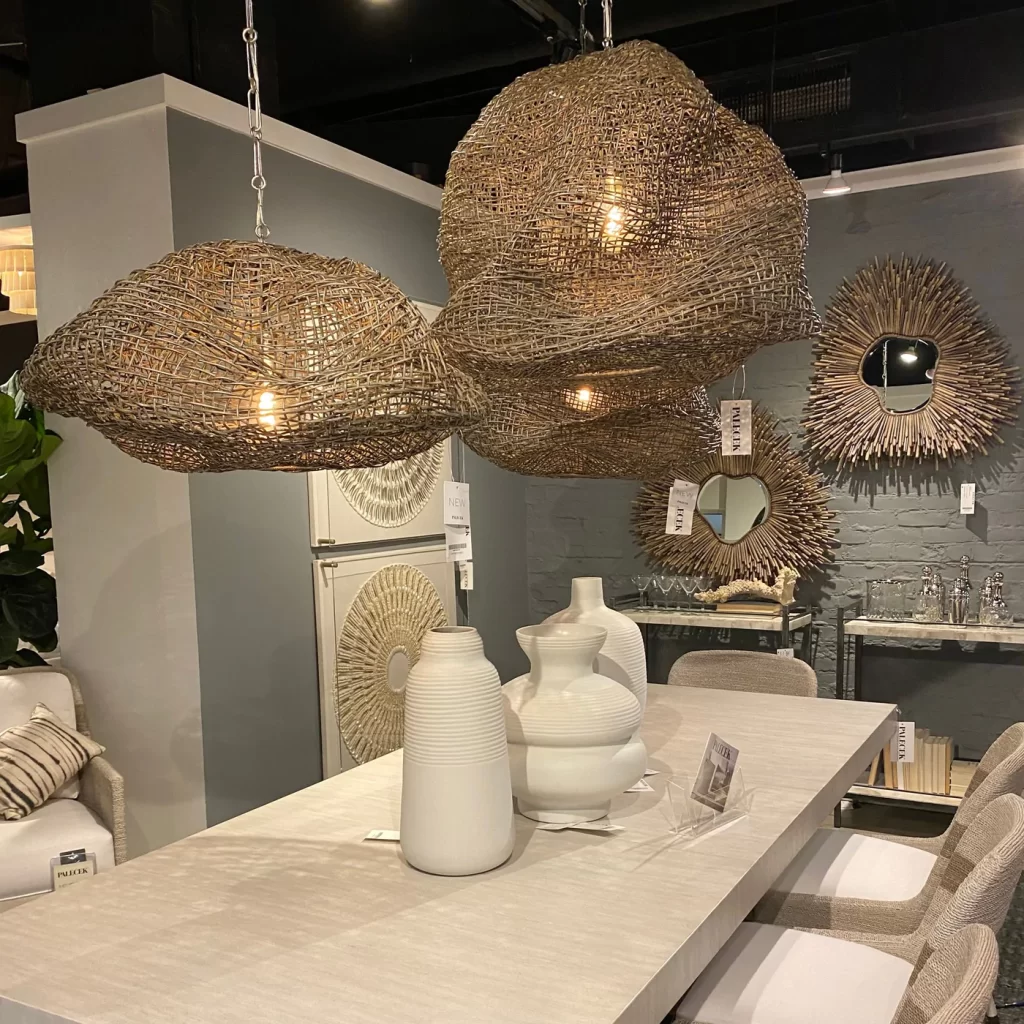 Design styles from the past
Furniture that has mid-century styling has been big recently and design aesthetics of the 1970s will continue to be poplular, especially in the earthy colour pallettes we mentioned earlier like oranges, yellows and even greens and also expect to see bold patterns as well. We even read a few articles that said we might see disco ball everything so stay tuned. Oh my are you ready to get your groove on? Oh and we may even see a surge in kitschy-cute kitchenware that plays on both the '70s trend and some of the year's top colour predictions, like paprika.
Included within this adoption of trends from design syles of the past is the growing popularlity of vintage inspired decor and particularly looks with a feminine touch. Think delicate wallpaper in pastel prints and folksy floral print accents.
If going boulder is more for you there is also a move towards more traditional silhouettes and the selection of moody saturated colour pallettes and elaborate details like fringed velvet furniture, crystal chandeliers, ornate woodwork and vintage inspired artwork.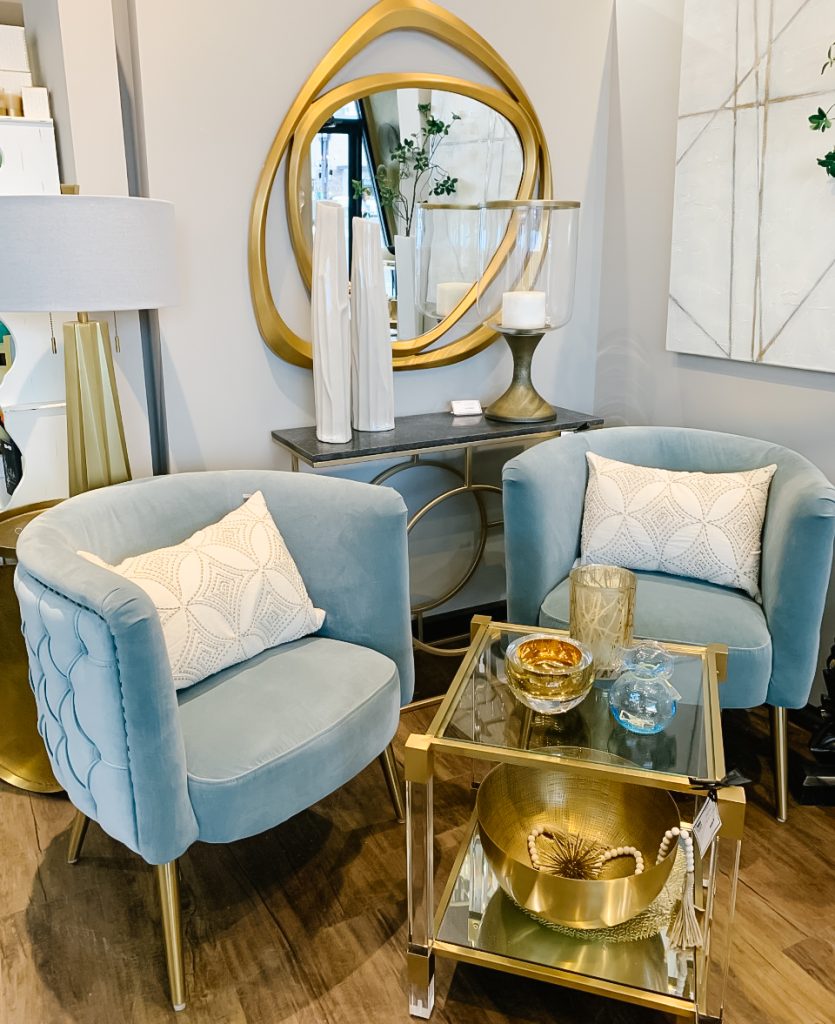 Arches and curves, another style from the past are predicted to be everywhere! From arched doorways to arched mirrors and feature walls with arched designs, and by the way gold is here to stay.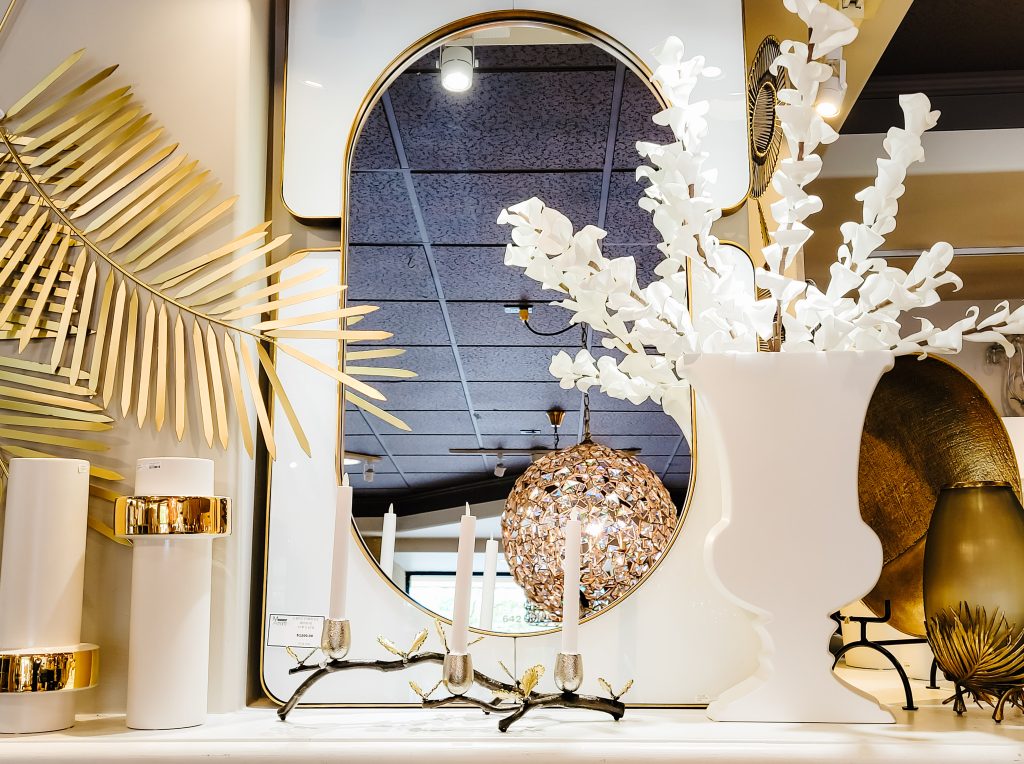 Again the goal here is to create a comfortable personalized space.
Stripes and Print
Stripes are going to come back in a big way and black and white patterns. There is also a slow uptick in intentional, classic upholstery like stripes, florals, and neutral animal print so don't be afraid to to infuse some fun patterns into your interiors, whether it be all in on a full furniture piece, or in accents like throw pillows or dinnerware.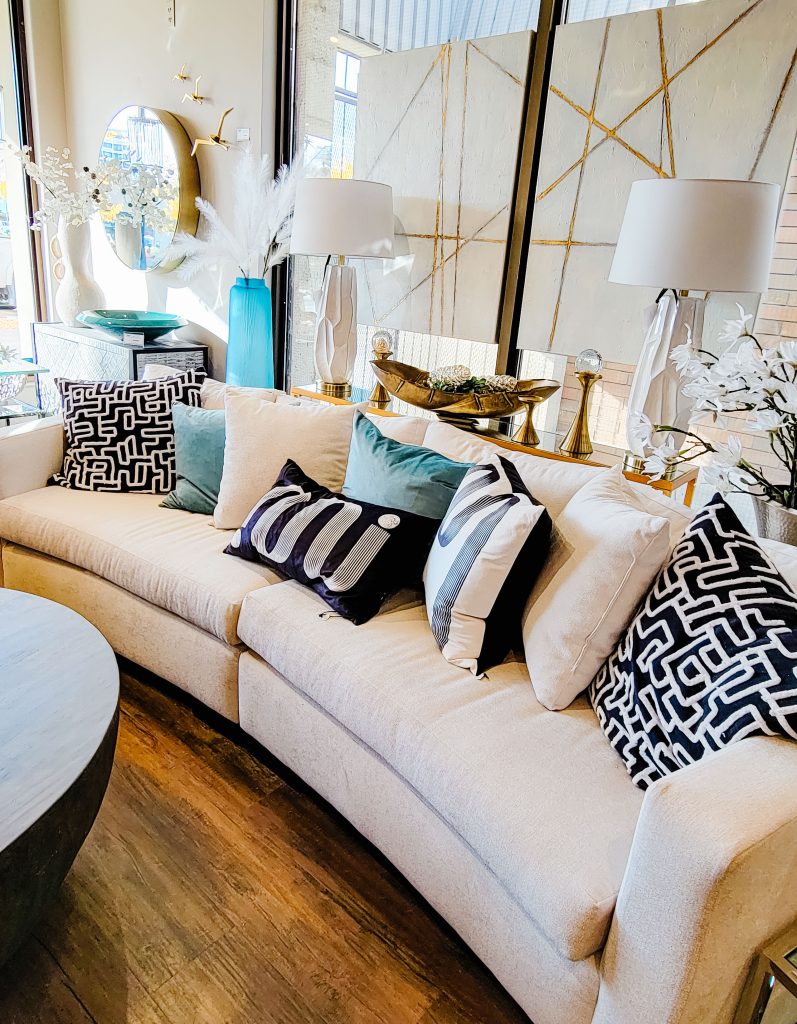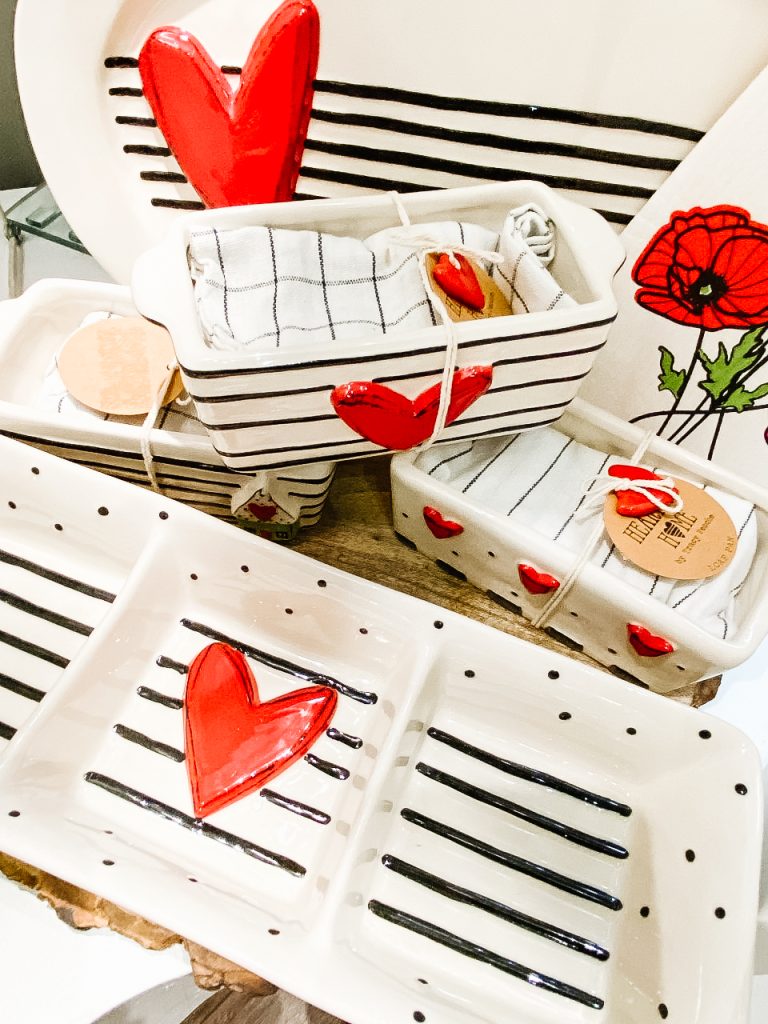 This is just a glimpse at some of the predictions for design in 2023, but we look forward to bringing you a carefully curated collection of new home furnishings, decor and tabletop items over the next year based on our own favourites and of course keeping our wonderful clients in mind. We look forward to seeing how you choose to refresh your look this year and we are hear to help along the way.